Galway is a great spot on the west coast of Ireland. Not only is it a cool city to visit itself, thanks to the entertainment and lively pubs of the 18th-century Eyre Square, and the extra buzzy Latin Quarter, but it's a gateway to stunning natural spots like the Cliffs of Moher and Connemara.
But with all this liveliness going on, where the hell do you stay if you just don't feel like partying in Galway? Or (more likely) which one of the hostels in Galway offers the best atmosphere for a good party?
We're here to help! With our trusty guide of the best hostels in Galway, you're bound to find something to suit you – and your budget!
So don't you worry. Sit back, scroll down, and get excited for the cool hostels Galway has to offer…
Quick answer: The best hostels in Galway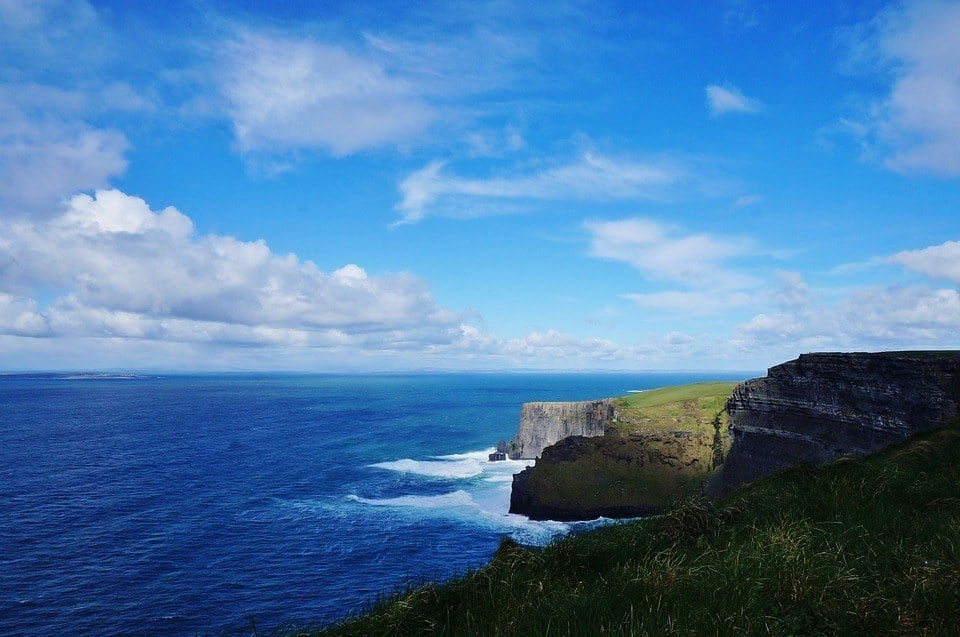 Best Hostels in Galway
– $$$
– Free Breakfast
– Tours/travel Desk
– Hair Dryers
This top hostel in Galway may be a little pricey but it IS award winning. Why's that then? Good vibes, free breakfast, decent location (near buzzy Eyre Square and a bus station), oh and yeah there's a bar attached to it too. All this makes Galway City Hostel & Bar our numero uno for the best overall hostel in Galway. Yeah, the free breakfast might only be toast, but there's also free tea and stuff all day. Plus its award-winning, did we mention?
– $$
– Free Breakfast
– Tours/travel Desk
– Hair Dryers
Aww, Snoozles, isn't that cute? Sorta. But yes, this is the best hostel for solo travellers in Galway because it's a super social place to spend your time in this town. It tends to attract friendly people, which is great, but the staff are amazing and it's all about creating the atmosphere from the top down, innit? It's probably also got something to do with the kitchen being tiny, so you literally HAVE to talk to people otherwise it's just… weird.
Best Cheap Hostel in Galway – Sleepzone
– $
– Free Breakfast
– 24 Hour Reception
– Wheelchair Friendly
Sleepzone is nice and comfy. If somewhere's called Sleepzone, you'd sorta expect it to be, right? But yeah: it is. It also happens to be the best cheap hostel in Galway since it's damn affordable, yo. As a bonus to being budget-friendly, it's also people friendly and is a decent shout if you're travelling alone. The common zones are nice and the location of this budget hostel in Galway is good too – it's just a few mins walk to the centre of town.
– $$$
– Looks Cool
– Housekeeping
– Free Breakfast
Sure this Galway backpackers hostel is a bit of a walk from town, but it's worth it to stay in probably the nicest hostel in town – design-wise, anyway. It's just the sort of fancy place that makes it the best hostel in Galway for couples. The private rooms are boutique standard, as you can tell by the name, decked out in that sorta minimalist decor that we love oh so much. But yeah, whilst it may be one of the coolest hostels in Galway some may dislike the walk into town; some might not care.
– $$
– Free Breakfast
– Late Check-out
– 24 Hour Reception
If you wanna stay in Galway for a chilled, quiet time then DON'T stay here. If you are here for the best party hostel in Galway, then please come in – here's a beer for you. Um… but yes, this is it. Noisy, filled with drunk people after midnight, it's literally the best place for fun times. This top hostel in Galway is set on Quay Street in Galway's Latin Quarter, which is lively by day (street performers, tourists, etc.) and, well, lively by night too (a zillion pubs).
Best Hostel for Digital Nomads in Galway – Savoy Hostel
– $$
– Free Breakfast
– Air Conditioning
– Common Room(s)
It may not be one of the coolest hostels in Galway, but it still is pretty cool. The common areas and lobby feel quite like a hotel, which is why we reckon this would be perf for digital nomads – there's a nice lil' area where you could get a bit of work done on your laptop here. It's clean, calm, plus the dorms are nice and spacious with cool looking bunks in 'em. Location-wise it's on Eglinton Street, where you could probably find a hipster cafe around here to sit in and work, too.
– $$$
– 24 Hour Reception
– Location Location Location
– Self Catering Facilities
Definitely one of the coolest hostels in Galway, this place not only looks the part, but it's nice and central too, just 1 min to the buzz of Eyre Square. Inside it's pretty much more like a cool apartment than a youth hostel in Galway – the furniture and general design of the hostel is all very on point. It does have dorms, but because of the QUALITY of its private rooms, we're gonna have to say that it's the best hostel with a private room in Galway.
Psst!
Heading to a hostel? Don't forget to pack a
padlock
! It's well worth having one so you can secure your locker and protect your stuff!
More Best Hostels in Galway
Are you looking to stay in specific neighborhood? Check out our guide to Galway's best areas to stay.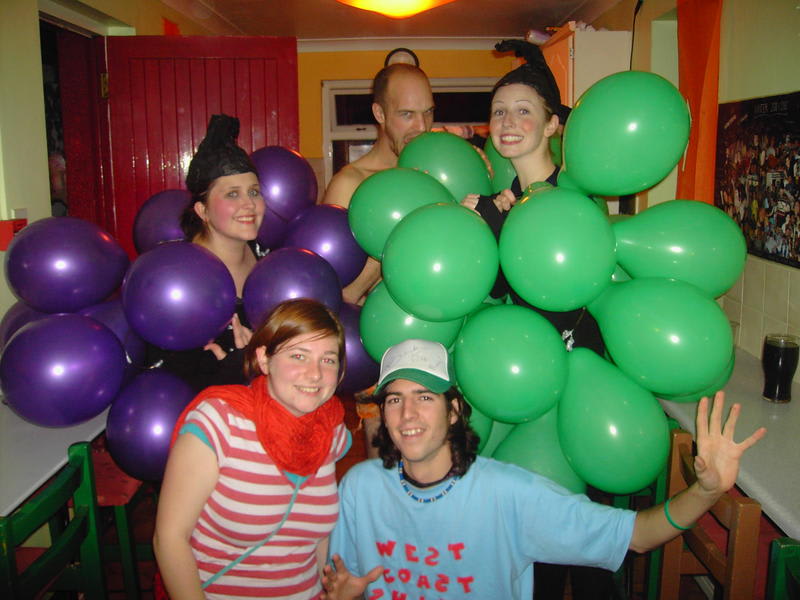 – $
– BBQ
– Free Tea and Coffee All Day
– Bicycle Hire
This budget hostel in Galway ain't gonna win any awards for slick design or anything like that, but it does have a cosy, homely vibe that makes it a pretty friendly place. There's a plush(ish) common room, complete with guitars (yes, if you like a sing-song… that's fine) and next to that is a decent kitchen for keeping things even cheaper by cooking your own meals. The owner of this place definitely makes it though, he's thoughtful, helpful and is constantly doing housekeeping which must mean it's pretty clean here.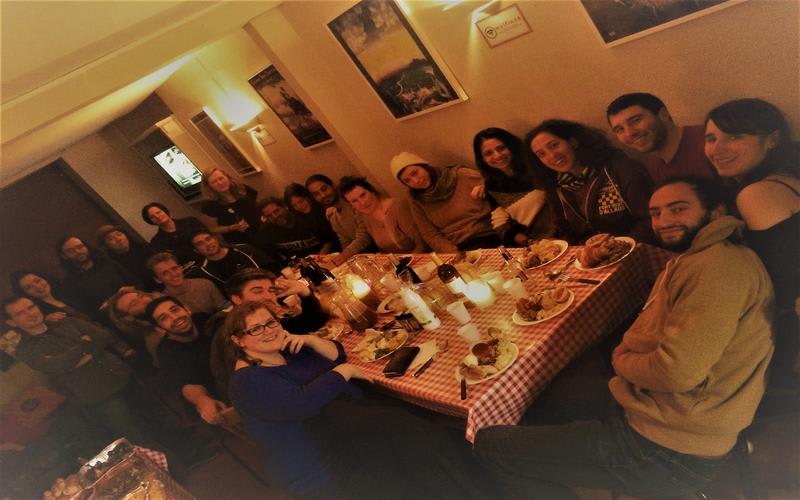 – $$
– 24 Hour Reception
– Tours/travel Desk
– Free Breakfast
For when you don't wanna be right in the middle of all the pubs this city has to offer, Woodquay is a recommended hostel in Galway. It's a short stroll to more lively areas so you won't be plagued by noise the whole time. Sure, it's basic, but the price is pretty decent and the staff are super friendly, helpful and knowledgeable. They do pretty cheap tours here, too – usual spots, Cliffs of Moher, Connemara, Kylemore Abbey, etc – which is always a plus.
– $$$
– (Large) Common Room
– Free Breakfast
– USB Chargers on Each Bunk!
It's a big, lively party hostel in Galway, but that's not the only reason we like this place – it's cool, too! The lobby is pretty extensive, like a hotel basically, which is great if you like that sorta atmosphere. It can be tricky to meet people when a hostel is large like this one, but if you don't care about that, you already have friends, or you're a couple, it doesn't matter, eh? The staff are super nice. Oh – and there are free iMacs to use. Definitely one of the best hostels in Galway.
The Best Travel Backpack?!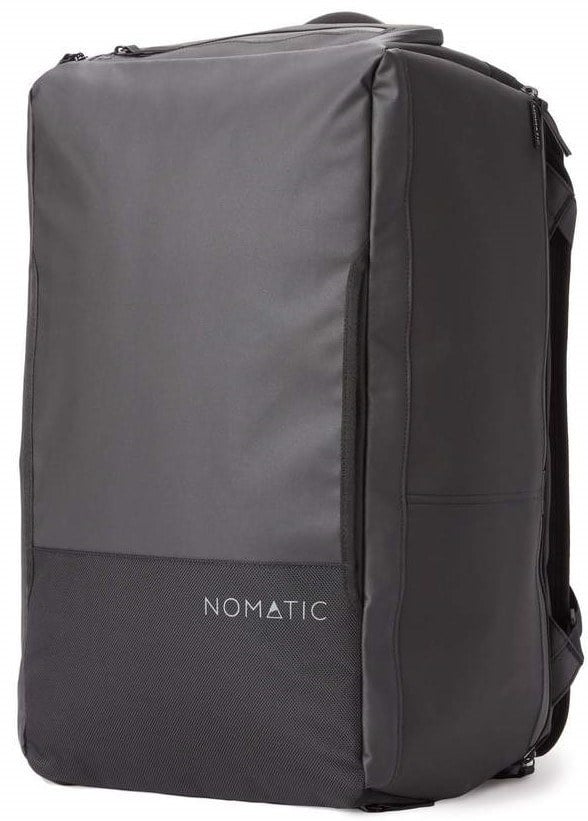 Pssssst! Not picked the perfect travel backpack yet? The Broke Backpacker team has tried out over thirty backpacks this year! Our favourite carry on backpack is the Nomatic Travel Bag.
Read our full review!
What to Pack for your Galway Hostel
We don't often travel without these essentials.
1. Active Roots Toiletry Bag: Keep your bath-and-beauty items organized and in the right place with this water-resistant bag. With large compartments, mesh and enclosed clear sections, you can fit everything you might need inside. Hang it up or let it stand on its own – this bag is a must-have for dorm-lifers.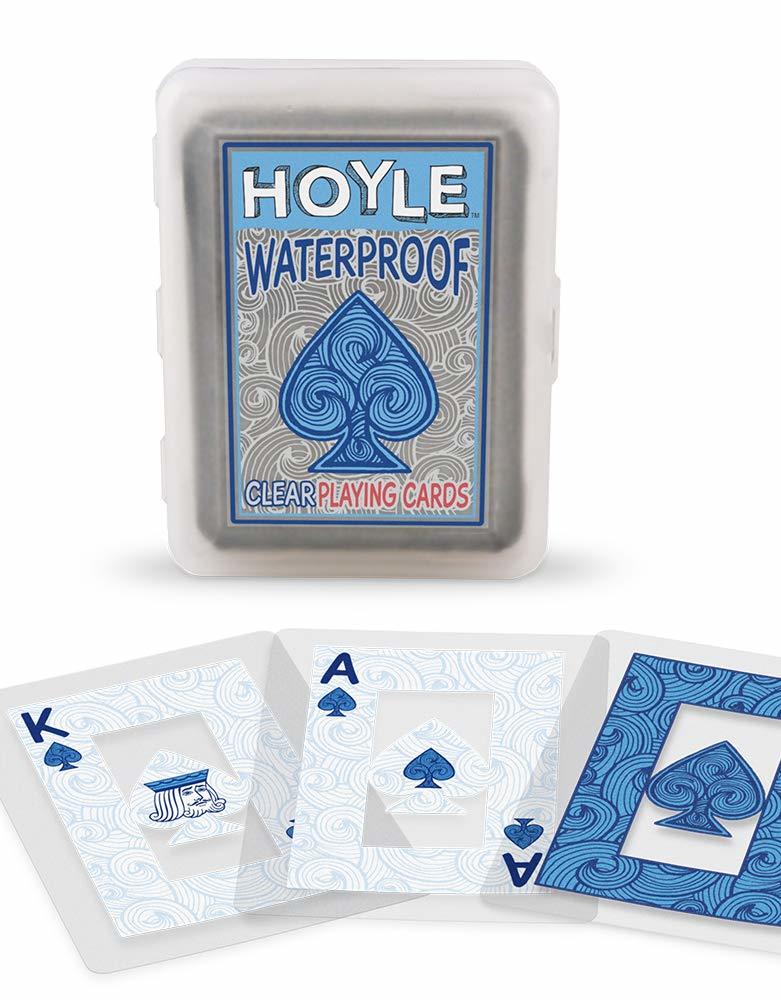 2. Playing Cards: Name your ideal night: I'm for a few cheap beers and some card games. Oh, and you don't even have to be drinking to enjoy a game – having cards with you traveling definitely helps out on those long airplane or beach days! Make sure to snag a waterproof deck to protect from the pool, ocean or Chang.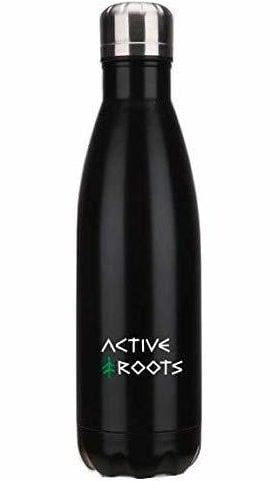 3. Active Roots Water Bottle: Sturdy and durable, the Active Roots water bottle survives the roughest adventures while keeping your drink cold or hot for at least 24 hours. Vacuum-sealed and made from stainless steel, the bottle can fit 25oz, which is plenty to keep you hydrated. Super cool bonus: the bottle isn't just super useful, it helps to reduce the single-use plastic waste –  save the planet by filling up your bottle.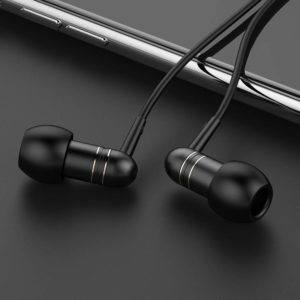 4. Noise-Cancelling Earbuds: Noise in hostels… is a thing. Your bunkmate coming in late, motorbike traffic just below your window, construction on the property or the round-the-clock rooster that seems to follow you to every f*cking hostel. Having a way to escape the noise while you sleep makes for a well-rested morning. Noise canceling ear-buds are a great solution, just put on your favorite artist or load a quick Netflix episode to fall asleep too.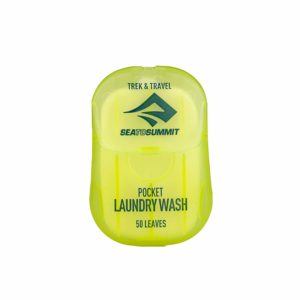 5. Sea to Summit Travel Soap: The Sea to Summit multipurpose soap leaves are the perfect hygiene travel companion. The individual, Leave-no-Trace-certified strips are great for keeping your hands clean before you eat in that dodgy but delicious restaurant. There are also little strip packs for laundry, shampoo and shaving.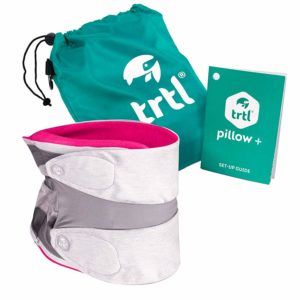 6. TRTL Travel Pillow: Get rid of the red eyes and yawning with this TRTL travel pillow. It's not just a normal neck pillow (I mean, look at it!), the ergonomic design gives your neck and head so much comfortable support that you'll actually be able to have some decent rest.  Super easy to carry and clean, it takes up so little space compared to a traditional travel pillow.
Why you should travel to Galway
There is so much to do in Galway.
Being such a lively city, of course there are going to be a few party hostels in the mix. And that's great – especially if you feel like meeting people and letting off some steam.
And if you don't? There are plenty of places that are homely and run by amazing staff who show off that famous Irish hospitality.
There's a few to choose from, so don't stress if you can't decide. Just go for our pick for the best overall hostel in Galway, Galway City Hostel & Bar. Great craic there!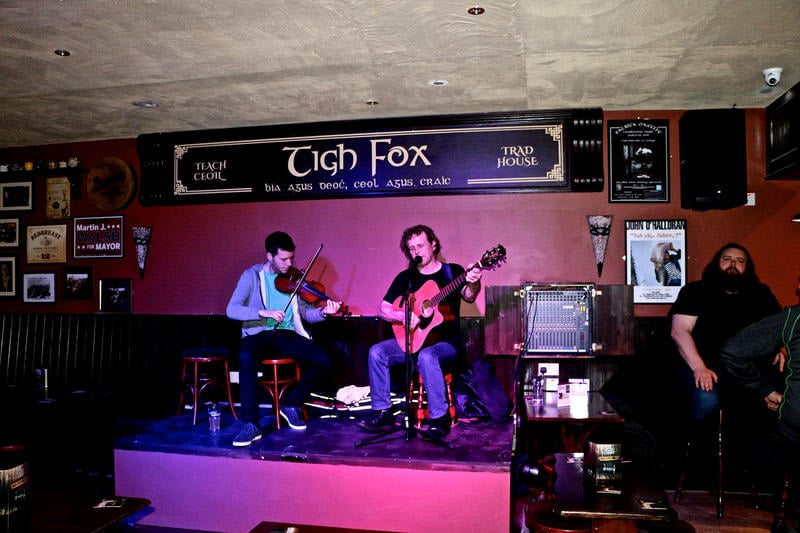 Travel Safety Tips for Galway
Don't forget to sort your travel insurance! We've put together a roundup of the best travel insurance for backpackers – check it out here, or if you're low on time, get a quote from World Nomads now, our favourite travel insurance provider.
More Epic Hostels in Ireland and Europe
Hopefully by now you've found the perfect hostel for your upcoming trip to Galway.
Planning an epic trip all across Ireland or even Europe itself?
Don't worry – we've got you covered!
For more cool hostel guides around Europe, check out:
Over to you
By now I hope our epic guide to the best hostels in Galway has helped you choose the perfect hostel for your adventure!
If you think we've missed anything or have any further thoughts, hit us up in the comments!
Yay for transparency! Some of the links in this post are affiliate links. This means that if you book your accommodation through the site, The Broke Backpacker will earn a small commission at no extra cost to you. Your support helps keep the site going.
---
Noodle addict. City dweller. Aaron Radcliffe is the marketing ninja for The Broke Backpacker, founder of Nomads Nation and Co-Founder of Ditch Your Desk.