Galway is often referred to as the 'cultural capital of Ireland'. This beautiful city sits on the coast of the North Atlantic Ocean, with a river, an estuary, and a lake! It's loved among locals and tourists alike for its art, literature, music and dance traditions, as well as the verdant nature that surrounds it.
If you're looking for rentals in Galway, look no further! Airbnbs are the best way to experience the city for anyone looking for an authentic visit. Need a one-person apartment, a family home, a castle room (yes, seriously), or a contemporary loft? There's an Airbnb in Galway, Ireland for you.
We've found the 15 absolute best Airbnbs in Galway for every different type of traveler. Along with the top Airbnb experiences, and lots of reasons why you should consider Airbnb over a hotel. So grab your coffee and let's get into it!
Quick Answer: These are the Top 5 Airbnbs in Galway
OVERALL BEST VALUE AIRBNB IN GALWAY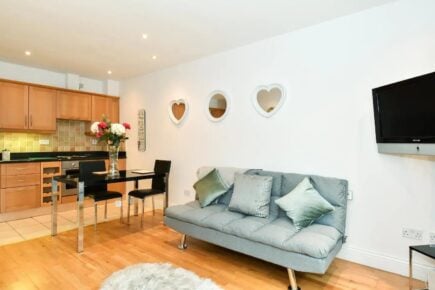 OVERALL BEST VALUE AIRBNB IN GALWAY
Stylish One Room Apartment
> $
> 2 Guests
> Lovely terrace
> Amazing value for money
BEST BUDGET AIRBNB IN GALWAY
BEST BUDGET AIRBNB IN GALWAY
Private Room in City Center
> $
> 2 Guests
> Light breakfast included
> Right at the harbor
BEST AIRBNB FOR COUPLES IN GALWAY
BEST AIRBNB FOR COUPLES IN GALWAY
Private Room with King Bed
> $
> 2 Guests
> Comfortable king-size bed
> Bright and airy
BEST AIRBNB FOR FAMILIES IN GALWAY
BEST AIRBNB FOR FAMILIES IN GALWAY
Family Home in Galway
> $$
> 6 Guests
> Baby room
> Homey with plenty of toys
OVER-THE-TOP LUXURY AIRBNB IN GALWAY
OVER-THE-TOP LUXURY AIRBNB IN GALWAY
Historic Galway City House
> $$$$
> 6 Guests
> 1-Acre of landscaped gardens
> Magnificent private lodge
What to Expect from Airbnbs in Galway
Booking an Airbnb in Galway is a brilliant way to stay in the city. You'll get a far more authentic and local experience than you would from a hotel – and at a very affordable price!
Stay with a Galwegian family and experience the Irish traditions and culture of Galway. Or rent out an apartment of your own and enjoy the sense of calm that pervades much of the city and its surroundings.
You can also find a Galway Airbnb within the city center, or on the outskirts of the city, where you can explore the Irish countryside. It all depends on the kind of vacation you're looking for! If you have a week or more, why not go for both the city and the countryside?
The accommodation options here have a homely local feeling, and very few are professionally done.
Here are some of our favorite types of Airbnb available in Galway.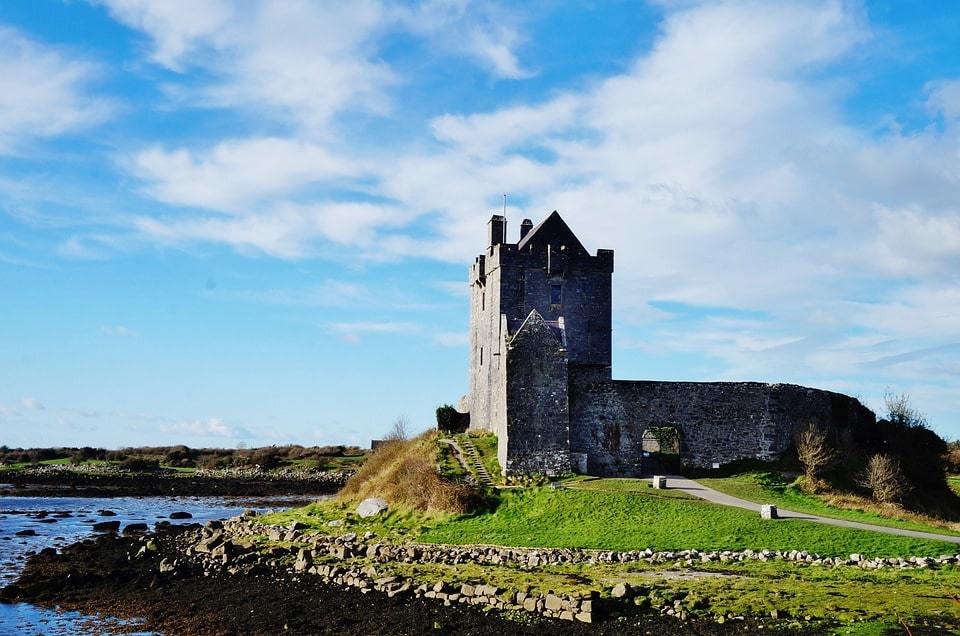 Private Room in a Galway Homestay
Many of the Airbnbs in Galway are homestays. This is because it's a relatively small city, and quite unknown among tourists. The best reason to go to Galway is to get away from the tourist crowds, and enjoy the local culture, history, and nature in the peaceful atmosphere. Because of this, a homestay is often best.
You'll be surrounded by locals while enjoying your private space, and get lots of tips and recommendations on what to do to live like a local.
A homestay will usually provide you with access to a kitchen, which always makes things easy on the budget. Often you may even get a home-cooked Irish meal!
You could also have access to a laundry machine, and a garden or terrace where you can sip on your morning coffee and wave to the neighbors.
A room in a homestay is best for solo travelers and couples looking to keep the spending minimal and the experience as authentic as possible. You can find a room in an apartment, or more commonly in a house with a garden.
You could even stay right at The Docks, with a view of the river and a central location.
Fully-furnished Private Flat
If you're heading to Galway to get away from the busyness of other cities, or you just like your personal space while you travel, a private flat is your best bet. You'll get all the privacy you want, along with everything else you need! Galway Airbnbs tend to be totally kitted out.
And by kitted out, we mean fully-equipped kitchens with spices, tea and coffee, laundry rooms with powder provided, and bathrooms with the necessities prettily set out. You can even easily find a place with private parking!
You could happily extend a weekend trip to a month and want for nothing. Of course, that's not the case at of all the flats – but in our list of the top Airbnbs in Galway, you'll certainly find a few of them.
Private flats are the kind of accommodation that suits everyone. You can find a flat for the whole family, your friend group, a couple or even just a solo traveler looking for a small space of their own. In other words, they come in all shapes and sizes.
Book a flat within the city center or in the north of The Claddagh to explore the top attractions of Galway. Or a flat on the outskirts if you're more interested in the Irish countryside.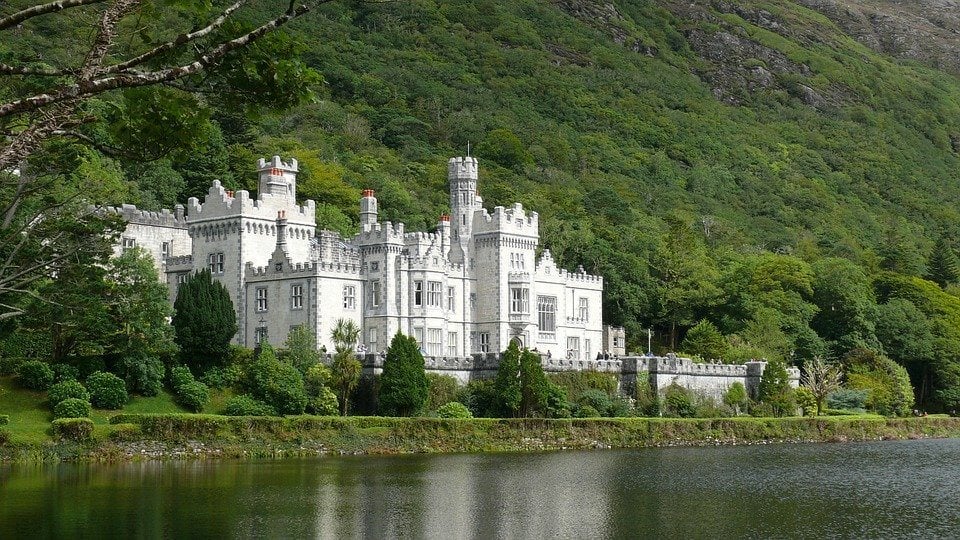 Room in a Castle
Now, this type of Galway Airbnb really doesn't need to be talked up. If you've never wanted to stay in a castle, and feel like absolute royalty, did you even have a childhood?
Galway has a number of beautiful castles to visit. If you're spending even a weekend here, one or two castles should definitely be on the itinerary. But even better – so much better – is the opportunity to stay in one.
Not all castles have accommodation options of course – but there are two on our list! You'll stay on the grounds, walk up the towers, and picture yourself back in the 15th century, with the dope getup and everything. I mean, it's kind of a necessity when you're in a castle without a crowd.
This kind of Galway accommodation is perfect for a couple on a romantic getaway, looking for something different, and a little privacy. If you just want to treat yourself to a solo paradise and practice a little social distancing, it's also ideal.
You won't find a castle right by the city center, but they are within easy walking distance of a bus stop. Along with – and this is important – some Irish pubs. So really, you have everything you need right there.
Why Stay in an Airbnb
There are so many reasons to stay in an Airbnb while you're in Galway! We'll go into the top reasons below, for those needing a little convincing.
Local Experience: Galway has such a unique and vibrant culture. We've discovered that the best way to experience this culture in your accommodation is to stay in a local home. Either staying with a Galwegian family, or even on your own. And you'll be in the residential areas with locals.
Privacy: You may find that backpacking in Ireland means giving up the comforts and privacy of home. But it doesn't have to. While staying in a hotel means that you're never 100% alone, you can easily find an Airbnb that's totally private. You can even filter for self check-in.
Affordability: You can find Galway hostel beds for a lower price than an Airbnb. However, a private hostel room will quickly bump up the price. An Airbnb in Galway City is a lot more affordable than any hotel you'll find with the same amenities and comfort.
Staying Long-Term: If you want to stay in Galway for a few weeks or more, there's no better way to do it than with Airbnb. There are a number of Airbnbs specifically offering long-term stays, with all the conveniences you'd want from a home.
Safety: Airbnb hosts are vetted to ensure that they're safe – and real. You won't land in Galway and find yourself staring at an empty lot. It's safe even for solo travelers, and if you ever feel unsafe, customer support can quickly resolve things and find you new accommodation.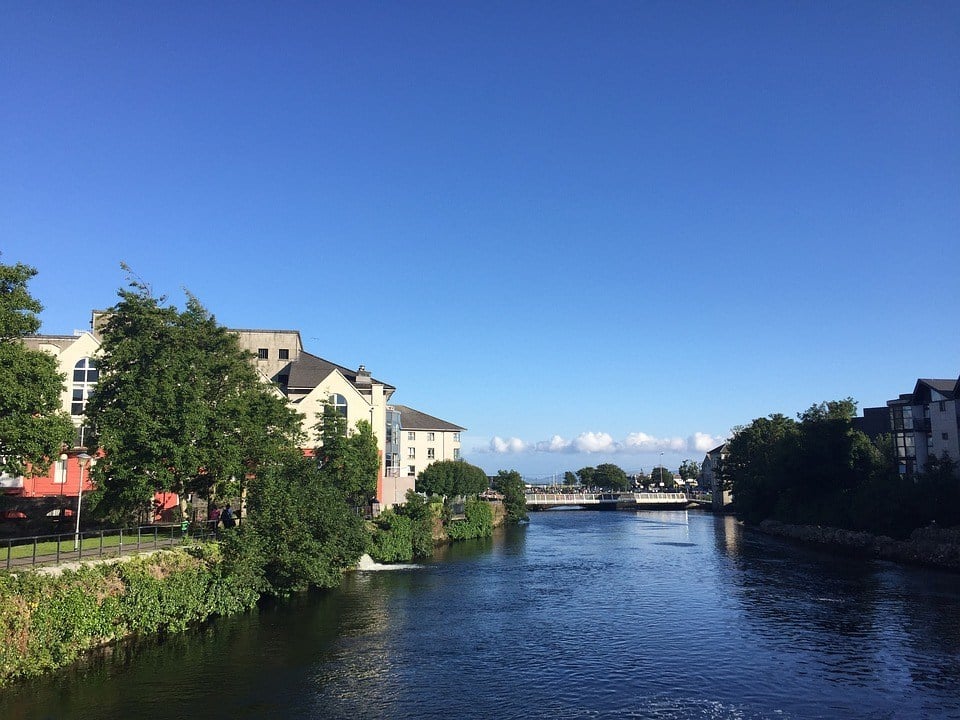 Travel with peace of mind. Travel WITH a security belt.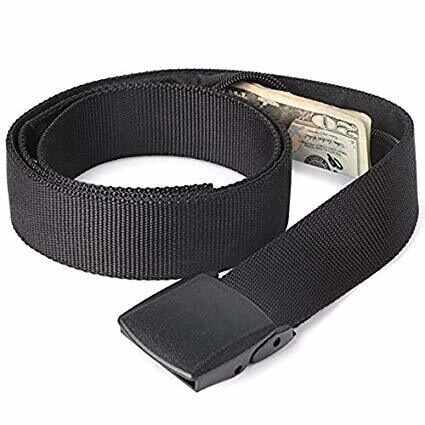 Custom-designed BY the Broke Backpacker FOR broke backpacking, the Active Roots Security Belt will keep your valuables safe no matter where you go.
It looks exactly like a normal belt except for a SECRET interior pocket perfectly designed to hide a wad of cash or a passport copy. Never get caught with your pants down again! (Unless you want to.)
Check on Amazon
The 15 Top Airbnbs in Galway
So, now we'll get into the top 15 Airbnbs in Galway! From affordable central apartments to homestays and houses, there's something for everyone – and every group size.
2 Guests
Amazing value for money
The overall best Airbnb in Galway is this stylish little apartment. You'll have the whole place to yourself – relax on the couch with a cuppa and put your feet up. And try your hand at cooking Irish fare in the kitchen. Walk out the door and find yourself right on the famous Long Walk! It can't get much better than this.
This Airbnb is perfect for couples, but solo travelers and groups will also find it idyllic. You'll be right in the heart of Galway, popping over to the Spanish Arch, Quay Street, and the docks.
$
Light breakfast included
2 Guests
Right at the harbor
Not only is this private room super affordable – it's incredibly well located. You'll be right on the harbor, which means an easy walk to all of Galway's top attractions, and a pleasant sea breeze.
The room is totally private, with a private bathroom but no kitchen. Its location makes it a really great option for anyone with little time or money to spend on transport.
Stroll over to the docks, and visit the Spanish Arch and Galway Cathedral – all in an afternoon. For drinks, the nearby O'Connell's Bar and Tigh Neachtain are brilliant local options.
1 Guest
Cozy room in a family home
Simple and pretty, this stylish little room is about as cheap as it gets. It's a one-minute walk from the bus station, and a pleasant 10-minute walk to the nearest beach. You'll have free access to the kitchen and a shared bathroom.
This single room is the best Airbnb in Galway for solo travelers working with a tight budget. If you're also interested in staying a bit out of town, closer to nature, then it's a golden opportunity! You'll be right by Merlin Woods and Ballyloughane Beach, so you can explore Ireland's wilder side with ease.
Is This the Best Travel Backpack EVER???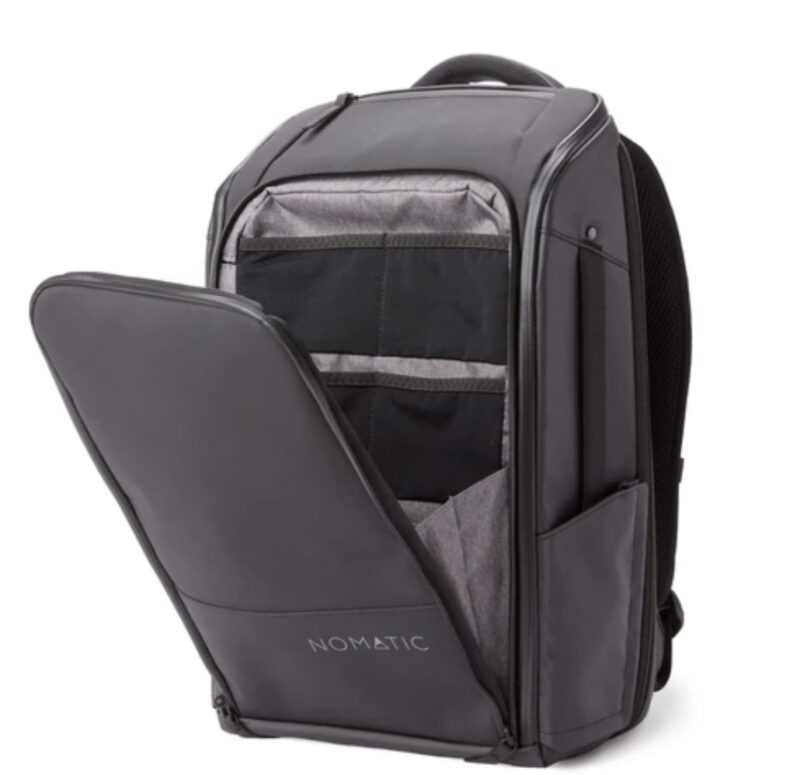 $
Comfortable king-size bed
If you're spending a little longer in Galway, you'll want a comfortable self-catering space. It makes it so much easier to stick to a budget, along with any dietary requirements.
This private room has its own bathroom, and plenty of reading material. It's newly decorated, with bright open windows and pops of color.
It's a short walk to the city center, and an easy stroll from The Crane Bar, P.J. Flaherty's, and the beautiful Spanish Arch.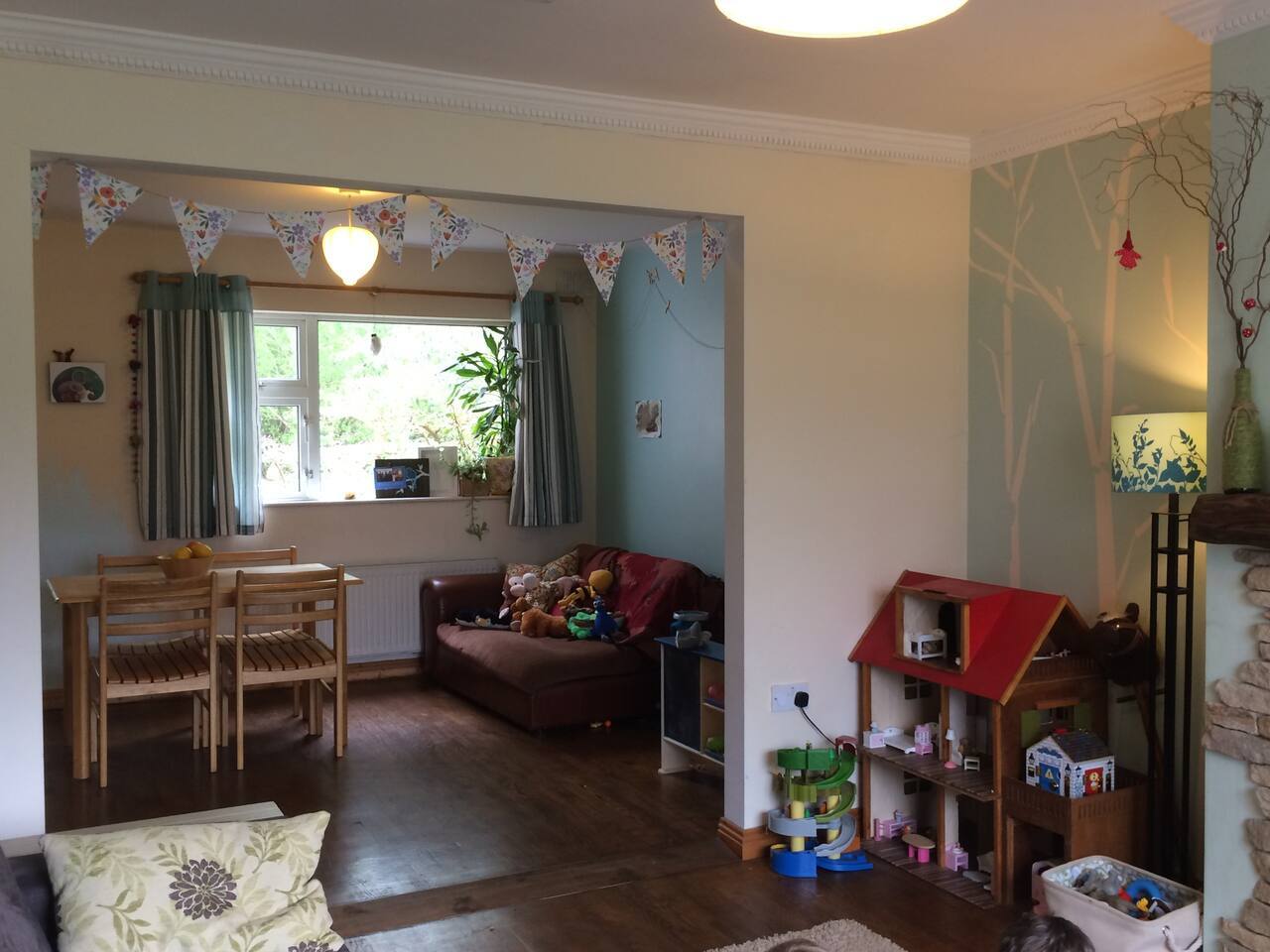 6 Guests
Homey with plenty of toys
This family home is the perfect getaway for families who want a change of scenery, without compromising comfort. It has everything you need to keep the kids entertained. Along with three rooms and a baby room!
Only 20-minutes walk to the center of Galway, it couldn't be more ideal. There's so much outdoor space for the kids to play while you relax or cook up a storm in the lovely kitchen. It's a family home, so don't expect perfection. But do expect little touches that will make you sigh with relief!
$$$$
1-Acre of landscaped gardens
6 Guests
Magnificent private lodge
If you're looking for absolute luxury in Galway, you can go for contemporary lux. But the city's best charms lie in its history. This historic residence is phenomenal, with dining parlors – one in a glass conservatory – as well as large gardens, and antique furniture. It's accommodation unlike any other you'll find.
It's secluded enough to be peaceful and quiet, but still an easy walk from Galway's city center. Stroll over to the Salthill promenade, and O'Connor's Famous Pub.
Keep in mind the house has a minimum stay of 3 nights – although you may find you want to stay a lot longer!
Best Room in a Homestay in Airbnb in Galway | The Fairy Forest Room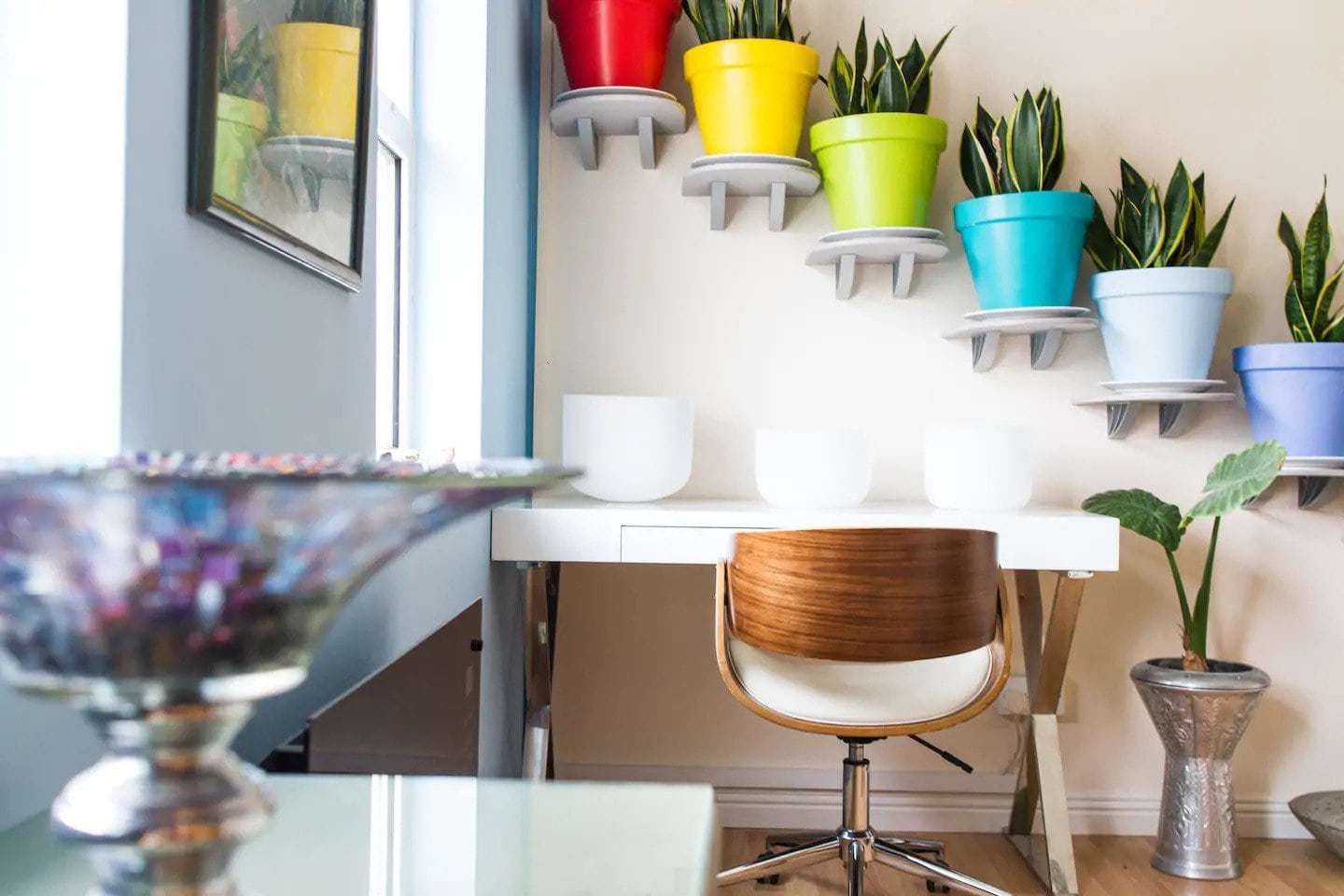 2 Guests
Incredible location
Looking for something quirky and bright in the city's most vibrant neighborhood? This Galway Airbnb is located right in the hub of the Spanish Quarter, surrounded by hip pubs and restaurants. Two Spanish favorites are Cava Bodega and The Dáil Bar.
The private room is in a comfortable and friendly home, with a soft leather couch and lots of chill space. Plenty of plants liven the space, and your room is covered in painted foliage.
Ideal for young couples and adventurers who want to experience a very different part of Galway, first-hand!
$$
A fireplace warms the apartment
2 Guests
Free secure car space
If you're touring Ireland by car or renting one while you're in the city, you'll want an apartment with secure parking as part of the deal. This lovely little apartment is fantastically central and secure.
It's bright and spacious, with a fireside couch you'll want to melt into and an open mezzanine bedroom. Stocked with interesting books and equipped with Netflix, you'll have to force yourself to get in the car!
Find yourself right by the harbor, as well as the City Market, Spanish Arch, and St Nicholas' Church.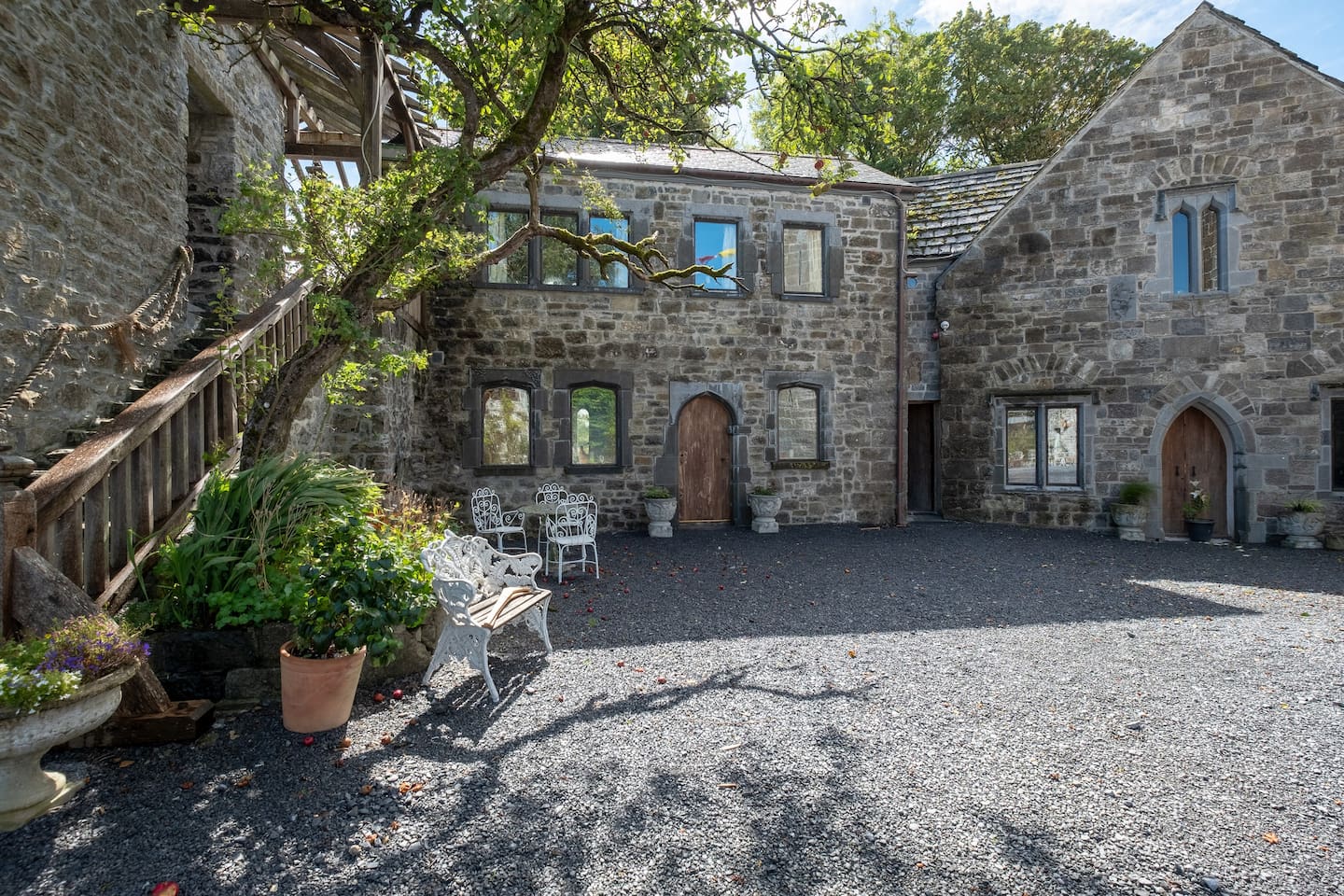 $$$
Beautiful spacious room
2 Guests
Stay on historic grounds
One of the top reasons people visit Galway is its history. So the opportunity to stay right on castle grounds is iconic! The room is simple but gorgeous, with a welcome bottle of wine and tea-making facilities.
It's located adjacent to the 15th-century castle tower, which you have access to. Picture watching the sunset from a castle tower, after spending the afternoon exploring the grounds!
It's an absolute dream for honeymooners. And you'll be a short walk from the beautiful Claregalway Abbey, as well as Claregalway Museum & Forge and the bus stop.
2 Guests
In the center of everything
Want the fun and the facilities of a hostel, with the privacy and laid-back feel of a Galway Airbnb? Surprisingly, you can actually get it!
The best Airbnb in Galway for nightlife is attached to a hostel, so you can score some breakfast, use the computers, and hang out with hostel-goers. Before, of course, heading back to your private space.
Some of the top bars surrounding you are Tigh Chóilí, Sally Longs Rock Bar, and Garavan's Bar. You'll also be a short walk from Galway Cathedral and Eyre Square, so you don't need to drag yourself up early in the morning to get your exploring done.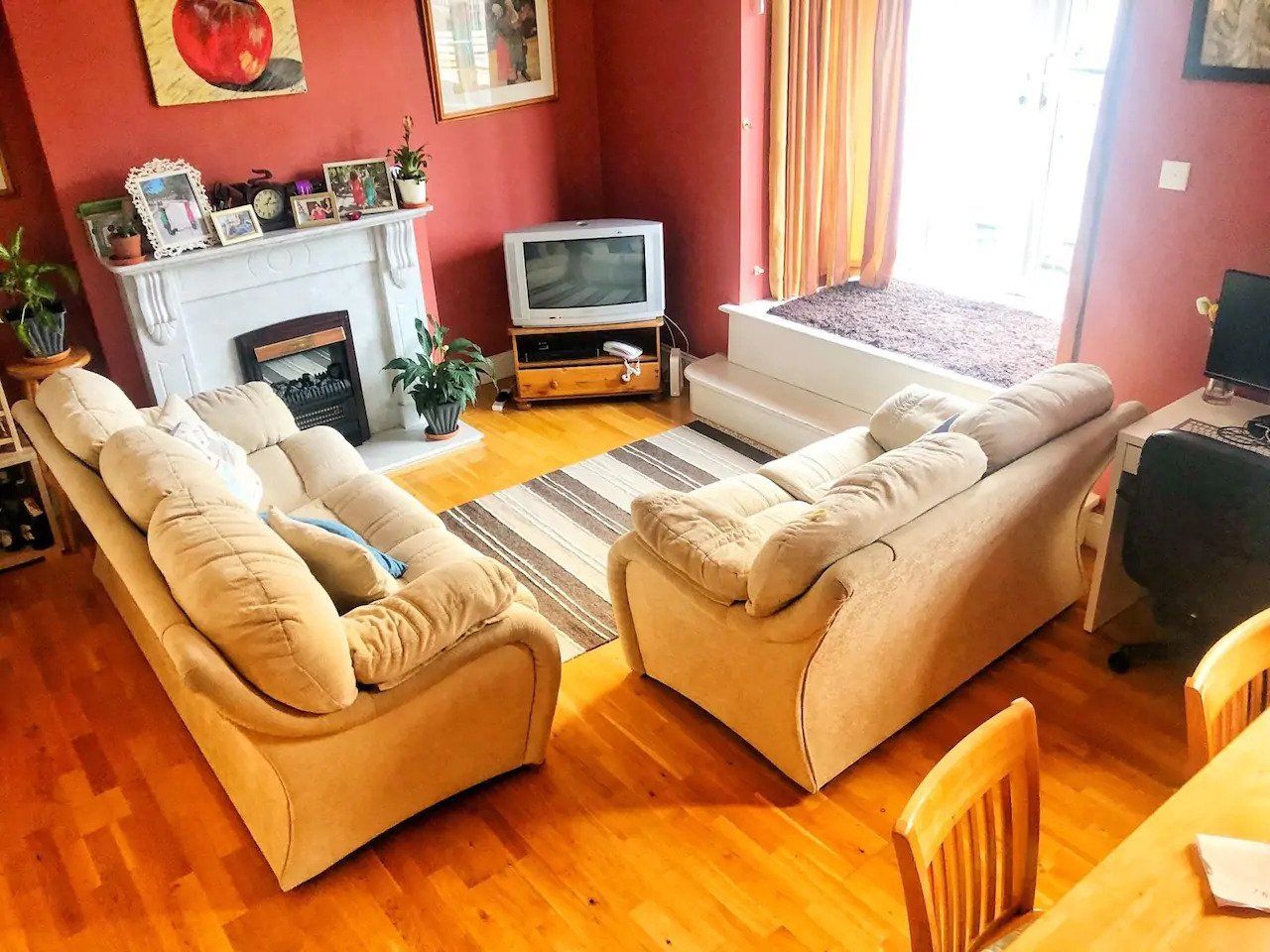 2 Guests
Comfortable working desk
This cozy room in a Terryland home is ideal for solo travelers and couples alike. It's just a 15-minute walk from the center of Galway. It's an even closer walk to Deacy Park and Terryland Castle, if you just want to head out for a short look around.
The room is airy and comfortable, with an en-suite bathroom and a desk that's good enough for a gamer. Basically, you could spend the whole night on the chair without feeling immobile the next day. It's in a family home, so you'll have access to a full kitchen, a terrace, and the living room.
$
Barbeque and barrel sauna
4 Guests
Wonderfully secluded
For those looking to spend a while in the city, this log cabin is the best Airbnb in Galway. Since you'll have so much time to explore you don't need to be in the city center. Rather, this cabin is set on the edge of a verdant nature reserve, Cregganna Marsh.
It's incredibly relaxing, with a shared hot tub and a barrel sauna! Spend lazy days sitting on your deck, luxuriating in the sauna, and exploring the Irish woodlands. It can comfortably fit up to 4 people – but if you're going solo and just want some time to yourself, we can't picture anything better.
$$$
15th century Norman castle
8 Guests
Luxurious rooms & old-world charm
The second castle on this list, Cloonacauneen Castle is certainly one of the best places to stay in Galway, Ireland. The rooms ooze old-world charm, with four-poster beds and traditional decor.
Explore the castle and its grounds. And spend some time relaxing or taking Insta-worthy pictures in the tower. It's a little bit out of the city, but close enough that you can take a comfortable walk into town, or catch the bus.
Try a few hands of golf at Cregboy Golf Academy, and grab a bite from McHughs Traditional Pub & Restaurant. The castle also has its own pub.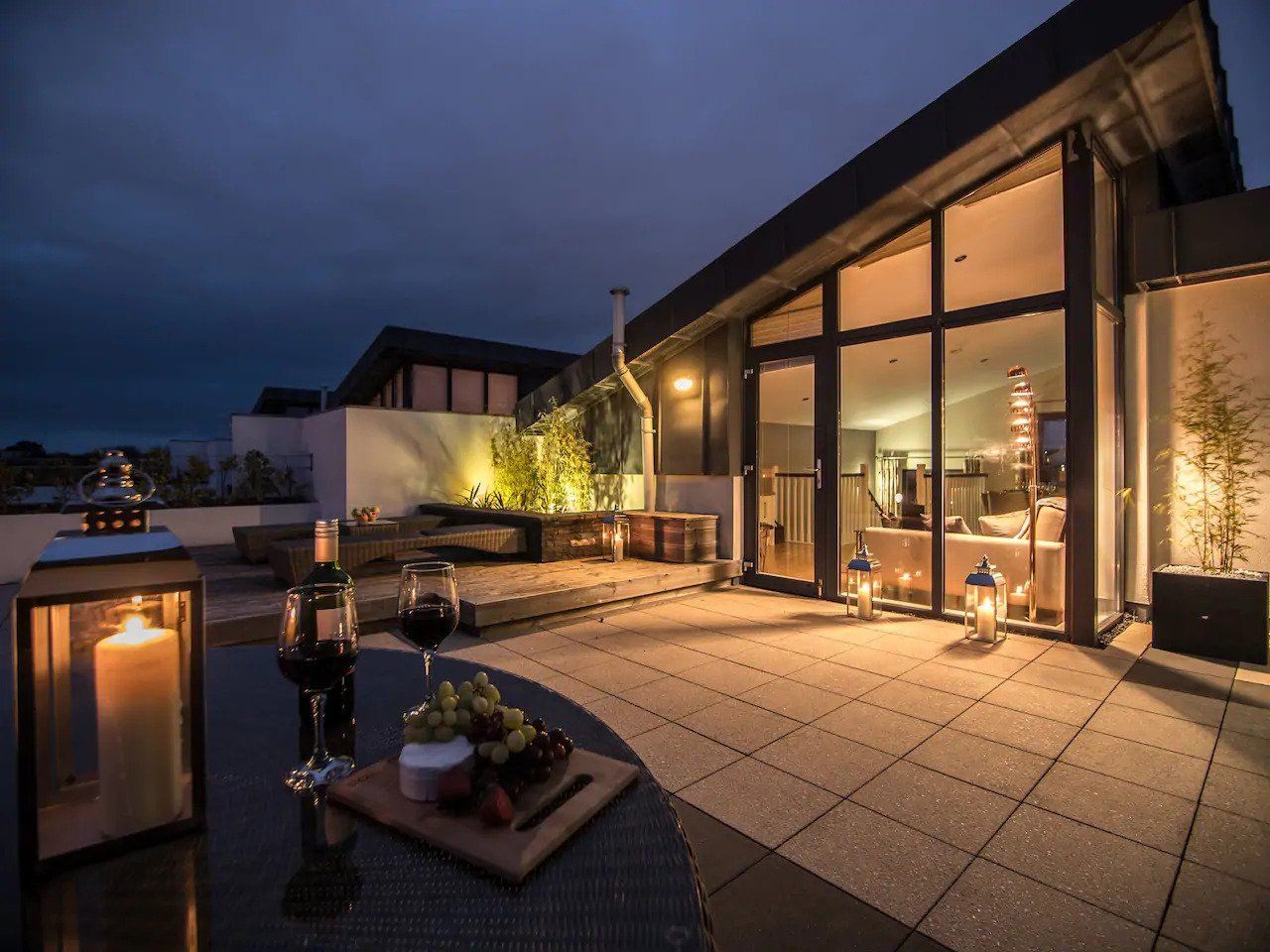 $$$
Expansive terrace & perfect views
7 Guests
Contemporary style
Drooling… this penthouse is so absurdly perfect for a friends' trip, we just can't picture anything more exciting. It has a huge deck space with loungers and a table where you can drink wine and chat long into the night.
It's a lot more modern than most Airbnbs in Galway, with elegant decor, contemporary art and floor-to-ceiling windows. Each of the two large rooms leads onto their own private patios, just in case the shared roof deck wasn't enough.
Also great for a friends trip – you'll be just steps from Quay Street, and the famously vibrant Latin Quarter.
$$$
1933 French ex-coastal patrol ship
Looking for something a little different? This old timber patrol ship is an adventure within the city! It's moored in a private space on the iconic Long Walk, a few minutes walk from Galway's top attractions. Get something tasty at Cupán Tae, and grab a drink at The Salt House.
The boat itself is cozy and well-equipped, with pretty little touches and a deck you can sun yourself on.
The inside space is tight – it is, after all, a boat – but you can easily fit in 4 people. It's not for everyone, but small friend groups and families looking for adventure over luxury will absolutely love it.
Top 5 Airbnb Experiences in Galway
Airbnb experiences are a brilliant way to experience the area. They're carefully picked and vetted so that you know that they're high quality. Basically, it's the local experience of Airbnbs expanded from your accommodation to your activities!
Galway is an unusually unique city. The whole of Ireland is truly beautiful, but with its peaceful atmosphere, coastal position, and rich history, Galway is really special. There is also a good deal of very unique things to do here. All hosted by locals trying to show you a different side to their beloved city, and give you experiences you won't soon forget!
Take to the countryside on a guided e-bike tour. Learn traditional Irish dances. Explore a seaweed and abalone farm, with fresh tastings and fascinating information. Or take a traditional walking tour or pub crawl with a twist! Nothing boring here.
$38/person
1 hour
Up to 10 guests
No trip to Ireland is complete without experiencing the traditional Irish dance. And the opportunity not only to watch it, but to learn some of the moves and experience the strong sense of community around it, is a rare chance.
This experience includes a dance class, opportunities for questions, and at the end, a dance performance from your professional dance teacher.
You can also find out which pubs play traditional music in Galway, so you can check out more Irish step dancing, and put your practice to use.
$54/person
4 hours
Up to 6 guests
If you're keen on escaping the coastal city of Galway for the green countryside, this tour is for you. It's active, and will take you through the woods up Ireland's highest inland mountain range! The electric bikes make uphills easy, and downhills heart-pumping fun.
This tour is perfect for adventure-seekers and relatively in-shape travelers. You'll cruise the Galtee Mountain trails, hike the mountain, and enjoy a tasty, healthy picnic.
You can even spend the night in a wooden yurt or a converted horse truck, if you're not ready to leave the rural paradise just yet.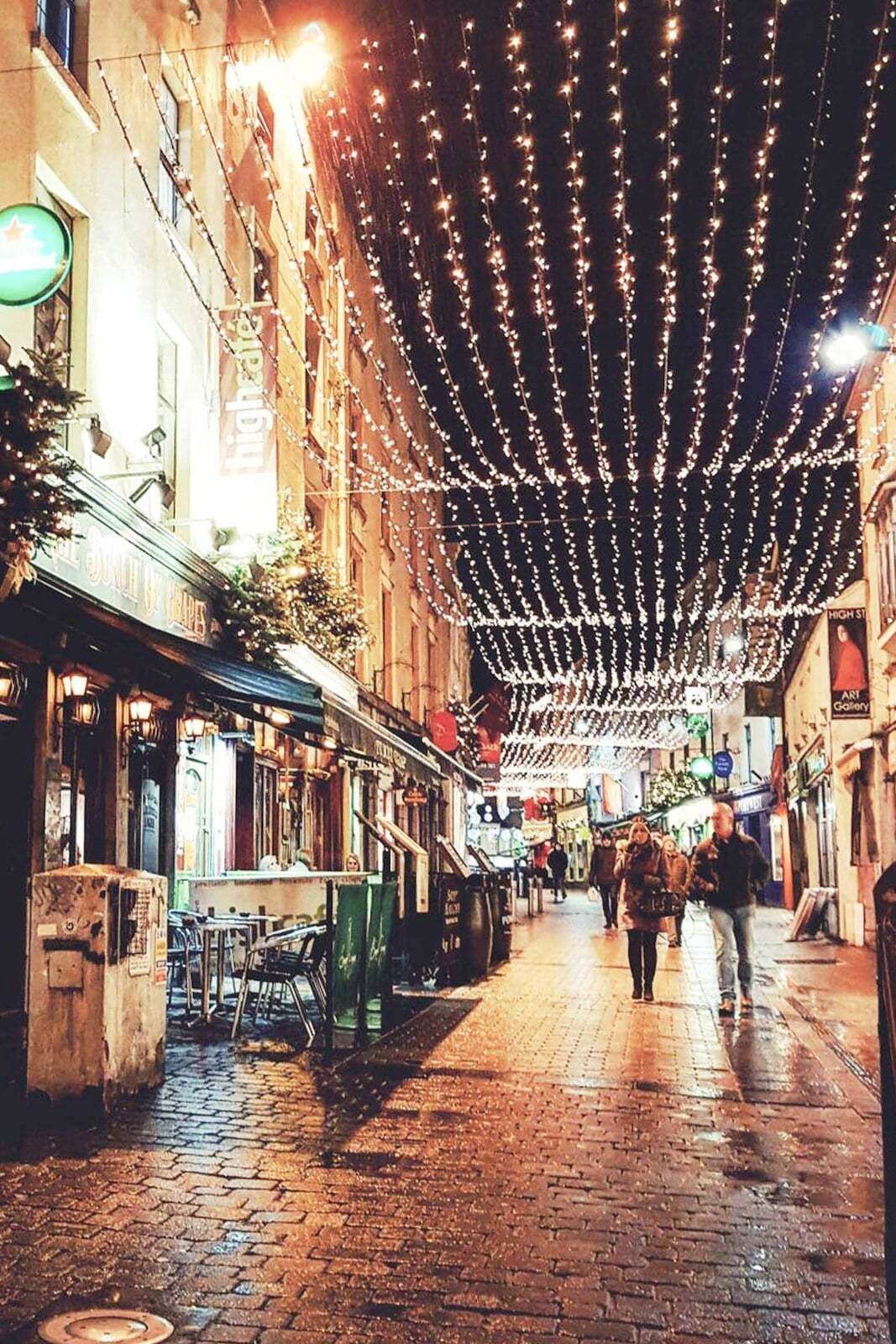 $15/person
1.5 hours
Up to 10 guests
Explore Galway with new eyes, learning about some of the city's most fascinating legends and historic moments. Hint: it includes pirates, murder, the Claddagh ring, and the tragic love story surrounding the Lynch family. The tale of this family is the focus of this tour, but it's interwoven with so many others.
If you want to explore Galway and learn its history at the same time, you won't find a more fun and exciting tour than this. You'll stroll at a gentle pace, and stop at many attractions that tie into the stories.
$51/person
2 hours
Up to 10 guests
Now, this may not be an experience you ever thought of wanting. But it is so ridiculously cool. It's a totally unique experience, allowing you to forage for seaweed while learning about local seaweed harvesting and everything that goes into it.
Spend a few hours on the seaside experiencing life as an abalone farmer, and end it with a phenomenal fresh seafood tasting.
This is a fully ethical small-scale farm. So while it's not the experience for vegans, it's a great option for any seafood lovers and anyone interested in normal, self-dependent life in Ireland.
$34/person
3.5 hours
Up to 10 people
Ireland is known as much for its love of drink as it is for its dance. Take a tour of three traditional pubs, and try the various craft beers they have available.
You'll try at least eight different styles of beer – all Irish – while learning about the processes and history of Galway's beer making. Make new friends, enjoy the music, try the snacks provided, and just enjoy the vibe.
The price of the beers aren't included in the tour, but they're a reduced price. This tour is ideal for anyone looking to drink, learn, and have fun all at the same time.
Final Thoughts on Galway Airbnbs
This incredible city has such beautiful and varied Airbnbs, we're sure you're more than ready to pack your bags and leave right away! Truly, there's something for everyone.
Galway is such an amazing city. Whether you're visiting to learn the art of Irish dancing, or the art of Irish drinking… Or to experience the historic attractions and vibrant culture. You'll stroll through the city streets with wonder, and find something exciting around every turn. The only thing that's problematic in Galway is the idea of leaving again.
These brilliant Airbnbs in Galway will immerse you in the authenticity of Galway, and give you an idea of what life is like for Galwegians.
If you're visiting Galway from overseas, be sure to get Travel Insurance! So you can rest assured that you're covered while you explore.
And don't forget to take out Travel Insurance for your trip! I have been using World Nomads for some time now and made a few claims over the years. They're easy to use, professional and relatively affordable. They may also let you buy or extend a policy once you've started your trip and are already abroad which is super handy.
If there's one insurance company I trust, it's World Nomads. To find out why I use World Nomads, check out my World Nomads Insurance review.
Getting an estimate from World Nomads is simple – just click the button or image below, fill out the necessary info, and you're on your way!

---
Find out how YOU can support the site.
We work hard to put out the best backpacker resources on the web for free! It's all about helping out our tribe of awesome backpacker readers (that's you!). Please visit the link to find out how you can help keep the site going 🙂
For the sake of transparency, some of the links in our content are affiliate links. This means that if you book your accommodation, buy a piece of gear, or sort your insurance through our link, we earn a small commission at no extra cost to you. We only link to stuff that members of the Broke Backpacker team has actually used and never endorse products or services that are not up to scratch. Thanks for your support!