Even though you may be camping and roughing it, wilderness cooking does not need to be difficult. There are so many tools and kitchen gadgets out there to make your wilderness cooking experience delightfully easy and even fun as you wake up in the snowy mountains or assemble a simple gourmet meal trailside on a mountain pass. Even if you run out of food in the middle of nowhere it's not the end of the world if you know just a few tips and tricks about wilderness cooking.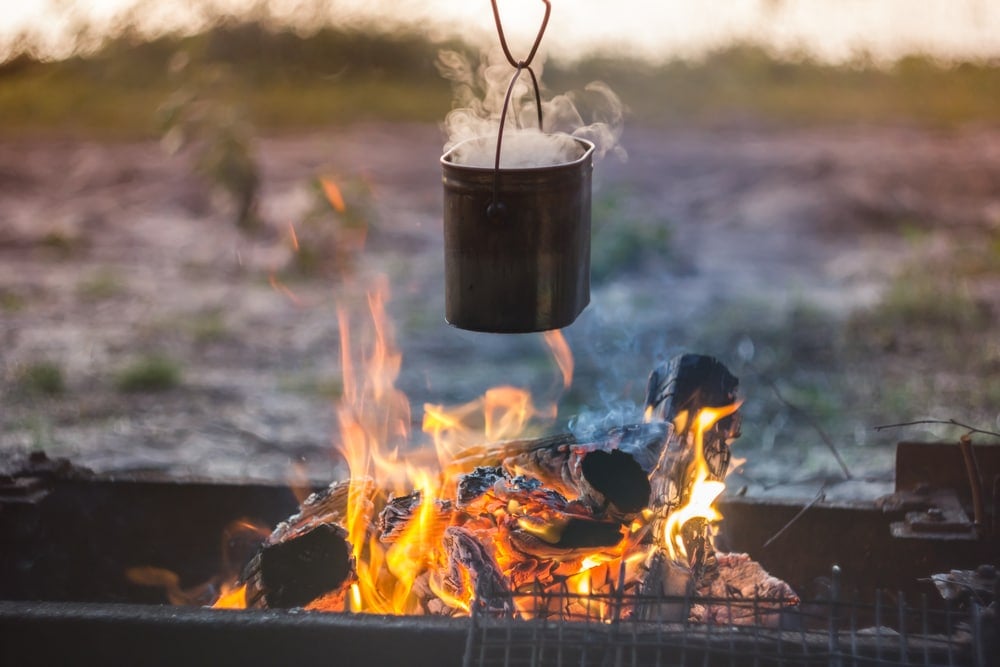 Forage to fill your wilderness kitchen
Some people may think of a kitchen as a room with a stove, a massive fridge and a dishwasher but when you are travelling for weeks on the road your kitchen may consist of a room in a hostel or a camp stove in the middle of the forest. In instances like this, it may be easier to forage for a meal on some days then to locate a grocery store and then cook a five-course dinner. Luckily wild nuts and berries grow all over the world and they are the ultimate delicious and free snack. (And they are fantastic thrown into a side dish or that salad you are making to go with the trout you just caught) If you find yourself in countries like Turkey, Italy and Israel wild sumac fruit grows in the fall months. This none fragrant bush is not just delicious sprinkled on hummus and Mediterranean foods but has great healthy medication qualities!
When I'm living the nomad lifestyle out on the road and foraging for my foods I love when I come across wild fiddlehead ferns. These immature fronds of the bracken fern grow wild in meadows and along trails. They taste like a mix of asparagus and almonds. They are very fantastic sautéed with wild onions I find on sunny sandy trails and pine nuts I peel out of tall green Jeffrey pine cones. Fiddlehead ferns are just one of many wild plants you can easily find trailside and in the wilderness when foraging for foods to keep you and your wallet sustained while on worldwide budget-friendly trips. Check out this post for a great list of camper hiking food.
Prepare your camp kitchen in the weeks before your trip
The simplest way to have a great wilderness cooking experience is to be very well prepared. There are a lot of ways to be prepared for a camping or backpacking trip. Having your wilderness kitchen organised and having the proper kitchen equipment in camp is vital to preparing a delicious meal in your campsite. Being well prepared will make your wilderness cooking experience way more fun and stress-free. Cooking meals on a portable stove can be a challenge but with a few simple tricks for wilderness cooking, you shouldn't have too hard of a time adjusting. For tons of practical info on how to choose the best backpacking stove for your travels – check out this post.
Making dinner while camping is absolutely nothing like cooking dinner in your home kitchen. At home, you may have the pleasures of a full oven, a blender, a stand-up mixer and maybe even your favourite BBQ. While camping sometimes all you have is a campfire. If you happen to be camping on BLM land here in the United States (Bureau of Land Management) sometimes you can't have any flames at all! Find out before you go, the fire laws in the area you will be camping. I've camped in areas where there is a major drought happening, only to be told last minute we can't have campfires or open flames of any kind. Yay for cold sandwiches for five days!
Don't get stuck eating Bologna for five days! Prepare your camp kitchen essentials and know the local fire ordinances before you pack for your camping trip!
Always pack extra propane for the camp stove
Try out your camp kitchen equipment in advance to make sure everything works
Bring biodegradable camping dish soap
Make sauces, sale dressing and spice blends ahead of time
Chop vegetables you may need for cooking ahead of time
Dehydrating fruits and veggies to take as trail snacks ahead of time is a great idea when camping, especially when backpacking
Save tic tac containers (or similar stuff) to store spices in for camping trip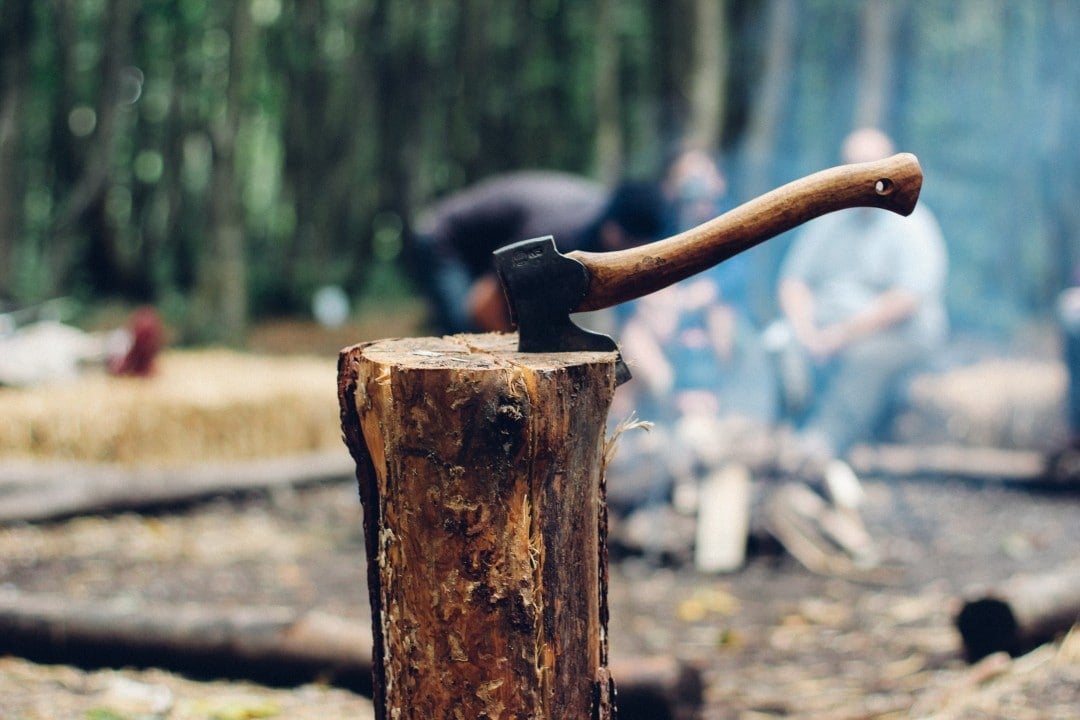 Designate fellow campers to help with kitchen chores. If you are cooking over a campfire make sure someone is in charge of making the fire. Designate someone else to do dishes. Definitely, designate a bartender to make drinks for everyone doing the hard work (the actual cooking)! Before going on a camping trip I like to pre-chop all my vegetables ahead of time but if you are chopping them in your camp kitchen designate someone to be the chopper.
Allow lots of time (before dark) to make a camp dinner. Wilderness cooking takes more time than cooking at home. The first night you set camp you actually have to put up the camp stove and the kitchen and sometimes that can take a lot of time. It seems like you can never find that knife you so badly need and where the hell did the salt end up? Always allow for more time than you think you will need to make breakfast, lunch or dinner. Starting on dinner well before sunset is a great idea because everything is harder to do at night in a dark campsite under the stars.
Remember if you are on a camping trip with lots of hiking, mountain biking or calorie-burning activities, plan for a lot of protein in your diet. On a trip where you are hiking fifteen miles a day up mountains, it may not the best time to diet and plan on eating a salad every night. I plan out wilderness cooking adventures weeks in advance so I can pre-chop vegetables, make sauces ahead of time and marinate meats and then re-freeze them ahead of the trip. I always try to freeze as much as the camp food as possible before the trip so that frozen food can work as ice in the coolers as well.
Save $$$ • Save the Planet • Save Your Stomach!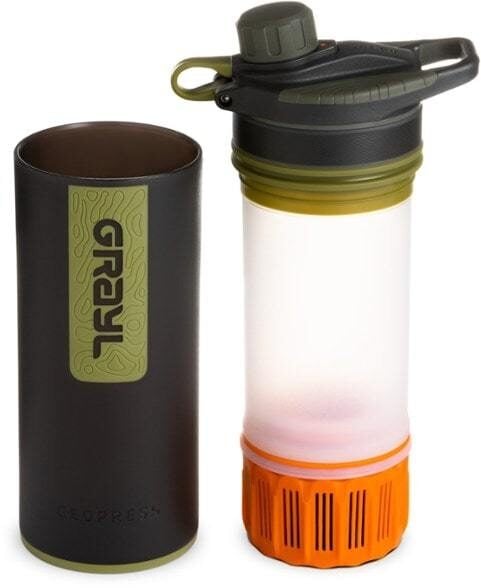 Drink water from ANYWHERE. The Grayl Geopress is the market's leading filtered water bottle protecting your tum from all the waterborne nasties. PLUS, you save money and the environment!
Single-use plastic bottles are a MASSIVE threat to marine life. Be a part of the solution and travel with a filter water bottle.
We've tested the Geopress rigorously from the icy heights of Pakistan to the tropical jungles of Cuba, and the results are in: it WORKS. Buy a Geopress: it's the last water bottle you'll ever buy.
Buy a Geopress!
Read the Review
The essential tools you need for wilderness cooking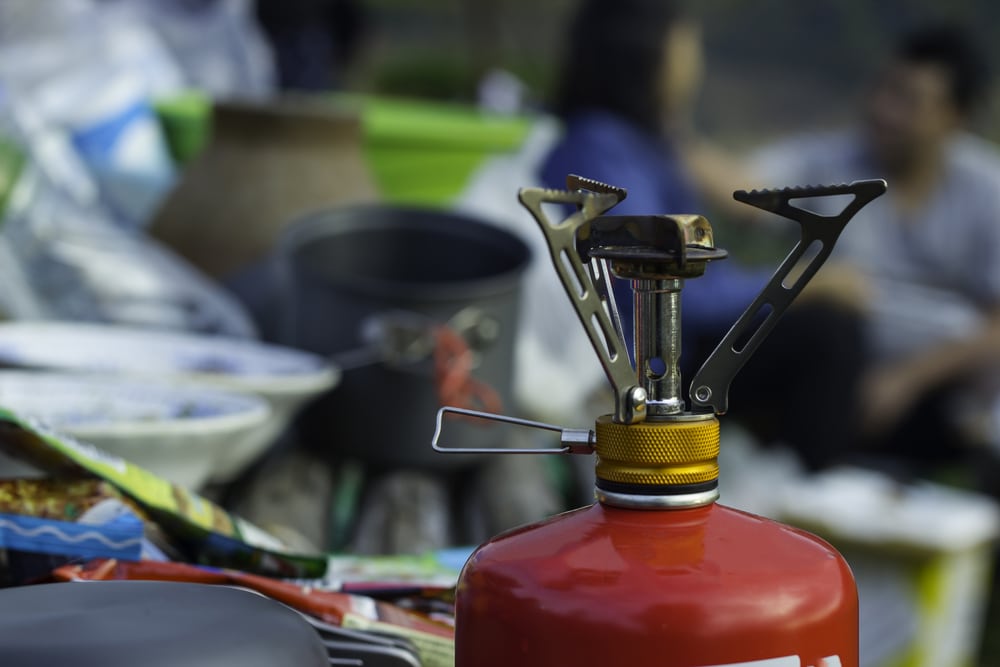 One of the things you want to pack for a great time camping in the wilderness and cooking in the great outdoors is a reliable camp stove, jet boil or backpackers stove. I have been on camping trips with a twenty-year-old camp stove before till it decided to die out on me. Don't let this happen to you. Having to buy camp equipment in a resort town or in a remote mountain village can be very expensive. Have a reliable camp stove before you go and try it out prior to your trip to make sure you know how to use it properly. These days a new camp stove is really not too expensive and it's well worth it to go out and buy a new stove rather than chance ending up hungry for the night (or days!).
Making dinner while backpacking can be more challenging than car camping where you can afford to bring along all your fun gadgets. When you are backpacking through mountain passes it's vital to keep that pack as light as possible and in these times you want a water heating or stove device that is fast and reliable. I don't know about your backpacking adventures but when I hike all day with a heavy pack on my back, I am ravenous for a high calorie, high protein dinner at the end of the day. I want a water heating device that works fast so I can put together my dehydrated meals as quickly as possible and get all those tasty carbs in my belly. That is why my favourite camp stove product for backpacking is the Jet Boil.
These backpackers camp stoves are pricey but for lightweight backpacking, this is literally all I need camp stove wise. You just add filtered water to it and you can make hot water for coffee, tea or those dehydrated meals in just minutes. On those mornings when you get up before dawn to start a trek into the mountains before the sun rises and you need caffeine ASAP the Jet Boil is a lifesaver.
A working camp stove is obviously the most important kitchen basic but what else do you need for a week or two of wilderness cooking? When spending a week or two out in the wilderness there are a few essential items I just need to have in my camp kitchen in order to survive wilderness cooking and make my life easier.

Do You Want to Travel FOREVER??
Pop your email in below to get a FREE copy of 'How to Travel the World on $10 a Day!'.
Camping Egg Holder
Everyone loves eggs for breakfast when camping, right? A camping egg holder is an essential part of camping if you happen to be bringing eggs of any sort on your vacation. When packing a car full of camping supplies it's exceptionally easy to break the eggs. This simple and inexpensive plastic container keeps your eggs unscrambled until you make camp.
Tinfoil
Having tinfoil is a great item to have in your wilderness cooking pantry. You don't even need a camp stove to make a delicious meal if you have tinfoil. I don't know how many times I have wrapped a sweet potato, a russet potato or fillet of fresh-cut fish in tinfoil and cooked it over campfire. Baking potato is so simple with tinfoil. Just cut the potato in half and stuff with some Velveeta cheese. Wrap it in foil and cook it over the campfire. Easiest cheesiest camping baked potato ever!
One of my favourite camping kitchens hacks ever is the hanging closet organiser. This household contraption is awesome (and inexpensive) when setting up your wilderness kitchen. Fill this hanging contraption on a tree branch once you make camp. Before leaving for your camping trip stock this baby up with everything from kitchen towels to dish soap. Load all the pockets with every kitchen tool you need, spices for wilderness cooking, disinfecting wipes, hand sanitizer and pretty much anything you need for the campsite. Being organised in advance is one of my biggest tips for successful wilderness cooking.
Right next to the hanging closet organiser you need to set your pop up hamper-trash can. A pop-up clothes hamper folds up very small when packing up camp and all you need to do is throw a few trash bags in your hanging closet organiser and before you know it you will have the most organised kitchen at your campsite! It seems like whenever I pack the car for a camping trip, even if I try to pack light there are so many things I need to bring and the car gets very full, very quickly! Having items like the hanging closet organiser and pop up clothes hamper minimises space and keeps me organised once I reach camp.
There are so many great gift ideas you can buy for your own kitchen when you do a lot of outdoor cooking and for friends as well. Let's face it, camping gifts are the gift of fun; The gift that just keeps on giving. There is nothing like a few nights under the stars with good friends making memories that will last a lifetime in the great outdoors. If your friends are anything like mine, having a fantastic meal when you get into camp is extremely important! Just because you may be roughing it does not mean your cuisine has to suffer!
Fantastic easy campfire and foraging meal ideas
Make breakfast burritos ahead of time and wrap in foil. In the morning warm over the campfire
Freshly picked berries and pine nuts peeled out of pine cones make the best natural trail mix for hikes
Thistle and dandelions grow wild in so many areas and are great greens you can pick for free rather than buying arugula and spinach at the grocery
Wrap russet potatoes, corn or sweet potatoes in foil and grill in the coals of the campfire
Wrap graham crackers, marshmallows and chocolate all in foil for easy ready to go s'mores packets
Pick pine needles and juniper berries from the trees to make homemade herbal teas
No flame! No problem!
Sometimes you spend hours on the road driving to your next camping destination or that twelve-mile hike takes much longer than expected. In these situations you make your way back to camp at dusk and making an entire meal by headlamp on the camp stove sounds like a lot of work after a long day in traffic or on the trail. If you think you are going to have a long day outside of camp and will be too tired to make dinner have some simple essentials on hand to make easy, yet delicious sandwiches for dinner!
When we get into camp way too late to make a real dinner, I make do with having fancy chipotle cheese, leftover steak, wasabi mayonnaise or even hummus for a tasty hummus and veggie sandwich. Stocking the cooler with pasta salad too is an awesome carb-filled snack when you are just too tired from a long fun day to make a real dinner. Or you can always count on those dehydrated camping meals in a pinch. Mary Jane Farms has some of the very best dehydrated meals in my opinion.
Foraging for your meals
It's seven a.m. and you have been living out in the wilderness for a few weeks now and food supplies are running low. You have two choices. You can drive into civilization, face the big box stores, long lines and the masses of people who know nothing of your nomadic life or you can delve deeper into the woods and forage for the day's meals. I don't know about you but I always choose the organic wilderness route.
What is the first time forager to do? When starting out with this forager lifestyle and also having a primitive camp kitchen you want to look for easy recipes and fruits, vegetables and yes weeds that are easily identifiable. Whatever you do stay away from the mushrooms! There are over 10,000 species of wild mushrooms in North America alone and 20% of those can make you sick! Do not even think about foraging for mushrooms unless you have a local expert with you who knows which ones will not send you to the hospital.
So what do I forage for? Before foraging in a new area I like to stop by the local ranger station and ask the forest rangers what are the local berries in the area and how to identify them. These guys are the experts. I also ask them about poisonous plants in the area to avoid. While travelling through areas like the eastern Sierras it is easy to find local berries such as wild blackberries, juniper berries, elderberries and gooseberries all along the best hiking trails. You also need to know which berries are in season and when before you go out foraging. A lot of berries like raspberries and blackberries are not in season until almost fall. Know which plants you can find in which season. It's absolutely the worst to go out foraging early spring after the winter has just ended in the mountains, the snow has just melted and none of the green springtime plants are budding yet! Especially if you are hungry and looking for lunch!
In so many rural areas it's easy to find wild pine needles, juniper berries and rose hips to make your own wilderness wild tea. A day of hiking trails in the forest has me wanting a strong organic, I made it myself herbal tea by the afternoon hours! Of course yes, a beer or cocktail would be better but when on a budget and trying to live off the land to save a bit of cash home-made herbal tea it is!
Traveller, hunter and gatherer?
"What is a weed? A plant whose virtues have not yet been discovered"
Ralph Waldo Emerson may have been one of the founders of the forager lifestyle. This guy knew the virtue of weeds (And I'm not talking about the kind that you can smoke) One thing about foraging for snacks in the wilderness that you will learn; Some plants that many people see as pesky weeds can actually be turned into delicious easy meals!
One of my favourite wild food recipes from mornings spent foraging for my meals is this simple Wilted Dandelion Greens with Mustard Seeds. Wild mustard greens grow absolutely everywhere in southern California in the springtime. You can literally be driving through the concrete jungle of Los Angeles and pick some on the green and yellow hillsides next to our bustling free-ways to freshen up a salad or make your own home-made mustard!
Wilted Dandelion Greens with Mustard Seeds
1 large bunch of dandelion greens
1 teaspoon butter or olive oil
2 cloves garlic, minced (Or wild mountain onions)
2 teaspoons mustard seeds (Shaken out of wild mustard flowers)
1 teaspoon apple cider vinegar
1/2 teaspoon salt
1/4 cup pine nuts
Heat a pot of water to boil and throw in the mustard greens. Boil two minutes and drain. Cook the garlic in the butter or oil and add the mustard seeds. Chop the mustard greens into bite-size pieces and add. Stir for two minutes and then add the apple cider vinegar. The apple cider vinegar will remove the slight bitterness from the dandelion green. Dress this easy side dish with the fresh pine nuts straight out of foraged pine cones.
Always have a backup plan when foraging
Foraging is awesome. It's free and it helps cut down your budget for more time to travel. One thing about foraging in the forest though; Just because you found wild pine nuts and plump blackberries one year does not mean they will be there the next! The wild creatures of the forest; The black bears, mule deer and grey squirrels consider the forest their kitchen too and lots of years they will raid the fridge stocking up for a long winter's hibernation. When you go out foraging have a backup plan; Bring a Cliff Bar just in case you don't find those gooseberries or the does and fawns picked the manzanita bushes clean. Foraging for your food while travelling is a great way to spend less cash meal wise but a backup plan is a must because it's really a guessing game what you will find when you make the wilderness your grocery store. This is especially true when you forage for your foods later in the day. Try to do your foraging early morning so if you do not find the days free outdoor foods you have time to figure out a backup plan.
Be conscious of Outdoor Creatures
I consider myself an expert camper but sometimes even the experts drink one too many margaritas next to the campfire at night and make stupid mistakes. Like the time I listened to my drunk friends when we were camping in a heavily bear-infested area and let them convince me we didn't need to put away all the food very late in the evening. Yep, you guessed it, we woke up at 7 AM to a campsite that had literally been torn apart by partying bears. Not only did Yogi drink all of the remaining margarita mix and destroy the tequila but he tore the ice chests apart and inhaled all the bacon and eggs and gruyere cheese we had packed for fancy breakfast sandwiches. One tiny little drunken mistake cost us a gourmet breakfast treat. The sad thing is that I knew better. I had camped here before and I knew that Silver Lake California had tons of bears. But then I had tequila and I forgot. Be very conscious of creatures when wilderness cooking. You are making dinner in their home!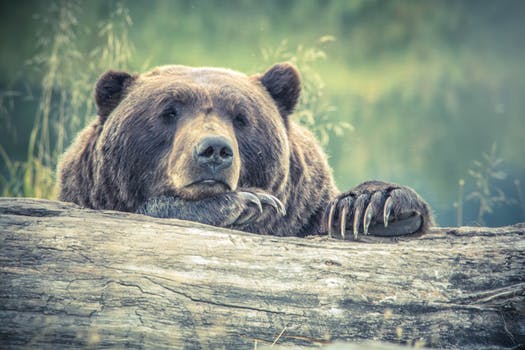 Don't let this happen to you. Always be aware in areas with lots of bear activity and always put your food in the bear bins in the evening. If you're backpacking, make sure you use bear canisters. It's not just terrible for campers and backpackers when bears eat your food but it's really not good for the animals to have to start relying on humans for their meals. This is not their natural diet, obviously and the more they are inspired to break into campgrounds the worst off it is for the animals.
It's not just bears that you have to watch out for in camping situations. Raccoons are the assholes of the forest. Yes, these large furry (and exceptionally cute!) mountain rodents just love human food! Turn your back on your campsite for ten minutes in the evening and the racoons will come have a party.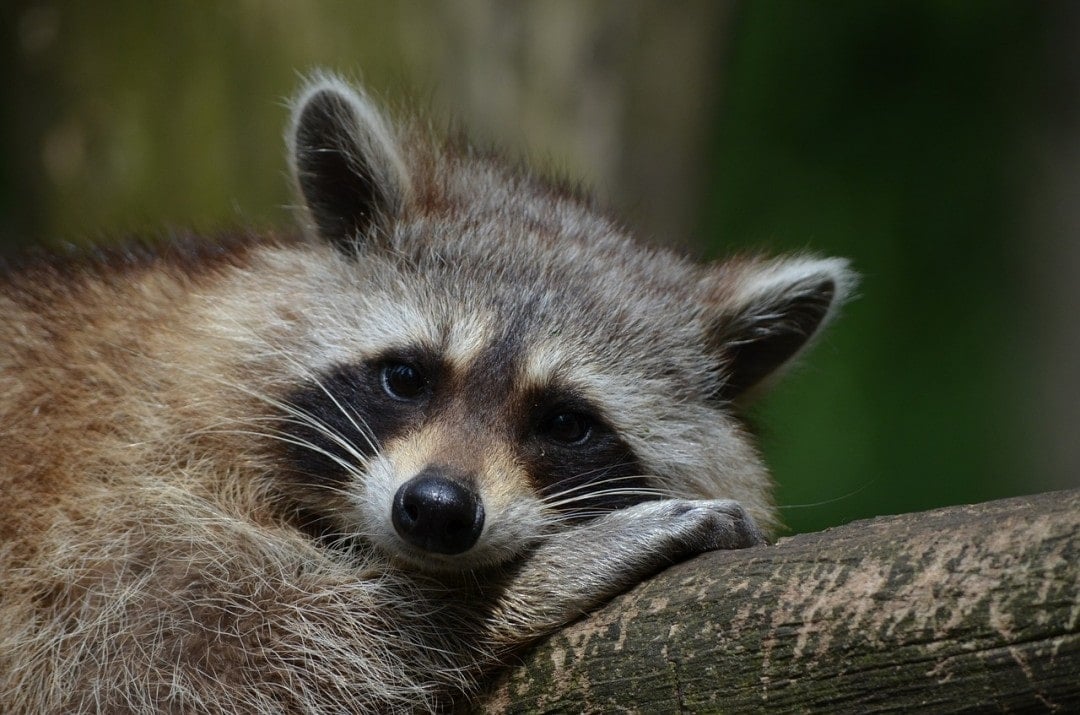 I was camping with friends one time only a few miles from my home in the forested mountains of Southern California and we once again had way too many margaritas and I thought when we went to bed if we just threw the ice chest in the back of my pickup truck we would be safe from hungry pests. Nope. We woke up at three in the morning to the sounds of fancy racoons destroying my imported Brie cheese. Yup, they broke into my cooler and had a feast.
Make sure you always lock up all your food at night while camping when you go to bed. There is nothing more annoying than waking up in the ungodly hours of the night to the sounds of wild beasts shovelling down your food and making a mess of your campsite.

Our GREATEST Travel Secrets…
Pop your email here & get the original Broke Backpacker Bible for FREE.
What to do if you run out of food
If you are camping and the bears do eat up all your food or you simply run out of food, don't panic! It's not the end of the world! Wilderness cooking takes on a new meaning when you have to go out and manually catch your food and when you are in wild areas, you can actually do that quite easily!
The topic of what to do while camping if you run out of food is an absolute easy one when you are on vacation in any kind of alpine high Sierras area (as long as you bring a fishing pole). The lakes of the high Sierras are full of delicious trout just waiting to be caught and grilled up over a campfire or a portable camping stove. Freshly caught trout is the ultimate wilderness cooking experience in the high Sierras or any other alpine area around the world. Fresh caught fish makes the easiest ever delicious meal. Make sure you pack the essentials for making a great fish dinner; foil, lemons, garlic, salt and pepper. These simple ingredients are all you need to marinate the fish after you fillet it. Then just wrap the fish in foil and cook it over a campfire or sauté the fish in the oil over your camp stove. That right there is wild cooking at it's finest! It's the simplest way to have a delicious high Sierras meal. It's great in an emergency situation when you run out of food. These essentials can be easily packed if you are backpacking since they're so lightweight. Of course, if you run out of food (and your budget is low) near an actual town while on you wilderness adventure there is always dumpster diving you can resort to.
If you do run out of food while on your adventures delve into the wilderness and forage for the makings for a salad, some wild nettle soup or fiddlehead ferns! Dandelions and nettle grow in so many areas and they are perfectly edible! Nettle is not just that stinging plant that grows down by creeks and rivers but a delicious and healthy plant full of vitamin A, B and C! You just have to know how to harvest this wild weed without ending up with stinging hands too sore to hold a fork!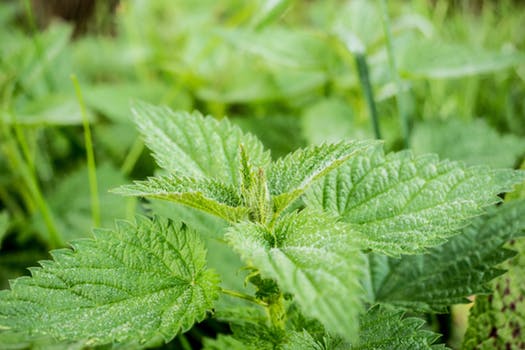 When foraging for wild nettle it is important to know what part of the nettle will sting you.; The stem and the underside of the leaves. Some tips for harvesting wild nettle; Don't wear leggings or shorts and wear sturdy gloves! When foraging for nettle roll up the nettle leaves so the stinging part is on the inside of the leaf and away from your fingers. When you heat or crush this bitch of a plant it removes the sting from this iron and calcium filled green. You can use wild nettle in the same way you would use organic spinach you buy at any grocery store. The cool thing about nettle though is it's free and it grows anywhere that has water like creeks and rivers!
What the hell is wild cooking?
Wild cooking is the real art of being a survivalist in nature. Fishing for your own trout is just part of it. When my friend was twelve years old growing up in India he would go out in the jungle with nothing but a fishing pole and a knife for a summer in the jungle. He would catch fish and kill rabbits and birds to eat. Nowadays the outdoor adventurer may not want to kill a little bunny rabbit and I doubt you are looking to go out and take down Bambi on your trip to the great outdoors but there are so many things in the wilderness that are perfectly edible if you know where to look.
In the mountains of Oregon, you can find wild blackberries growing along many trails along creeks and rivers. Wild just picked berries are delicious. Know before you go which ones are edible and which ones actually taste good in the area you are in. You can also find wild burnt red-skinned manzanita growing everywhere and it's covered with red ripe manzanita berries in the spring that keep the does, bucks and fawns fat and happy. Manzanita berries are extremely bitter though. I wouldn't recommend them unless you were starving but if you want to experience the ultimate in wild cooking you could pick some to throw into a salad. Juniper berries are great too if you bring gin with you on your camping trip for the ultimate gin and tonic after a hike.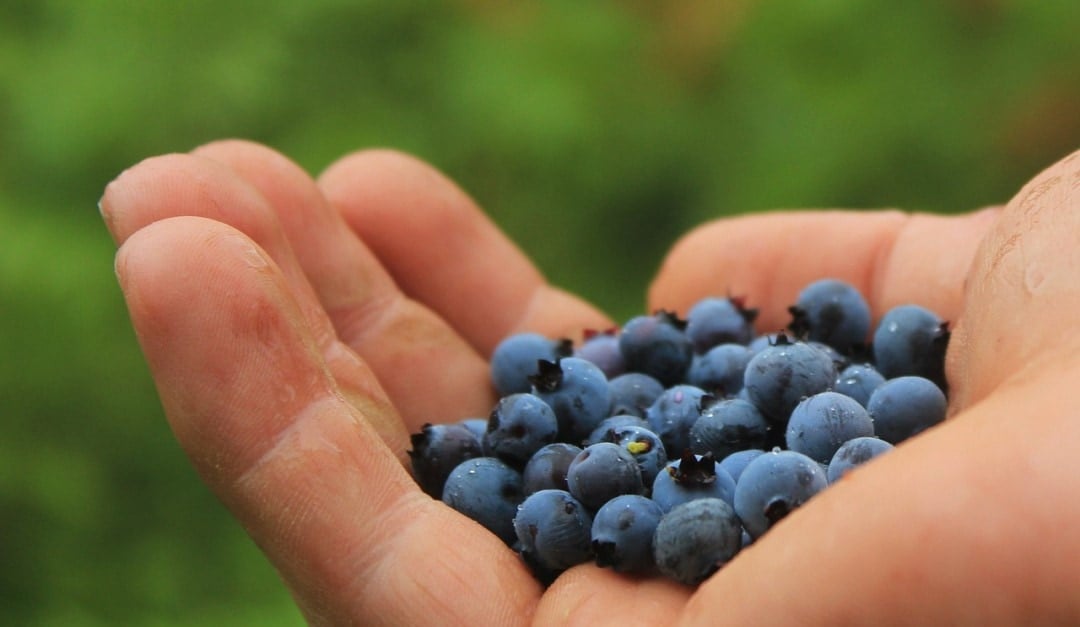 Wild cooking can be quite easy if you know which berries are edible in the area you are camping or trekking through. Where I camp and trek a lot of wild gooseberries grow. I love taking any berries I find back to camp to throw it into my morning granola and yoghurt.
Dandelions are found all over the forest and they may be a bit bitter but they are delicious and nutritious in a fresh forest salad. Be on the lookout for wild onions in drier climates to throw in your salad. Hint, you will usually smell the wild onions before you see them!
Pine trees are known for more than just the delicious pine nuts you can peel out of their cones. These wild nuts you can find anywhere with pine trees are the ultimate natural trail mix! If you chomp on the needles of the fir tree they actually taste a bit like tangerine. You can make tea out of these fir needles. Here is an awesome little known outdoor tip, Chomping on a fir needle can actually decrease thirst if you are trekking and running low on water.
Wilderness cooking is all about having a good time, creating a delicious meal and not stressing out because after all, you are on the road having fun times! Your wilderness kitchen should not be full of stress! That is precisely why having an organised wilderness kitchen experience is worth the time to plan all these little steps out in advance. Wild cooking in the great outdoors can be so much fun and I hope with these simple tips you can now go out into the wild and make a gourmet meal, hassle-free.
---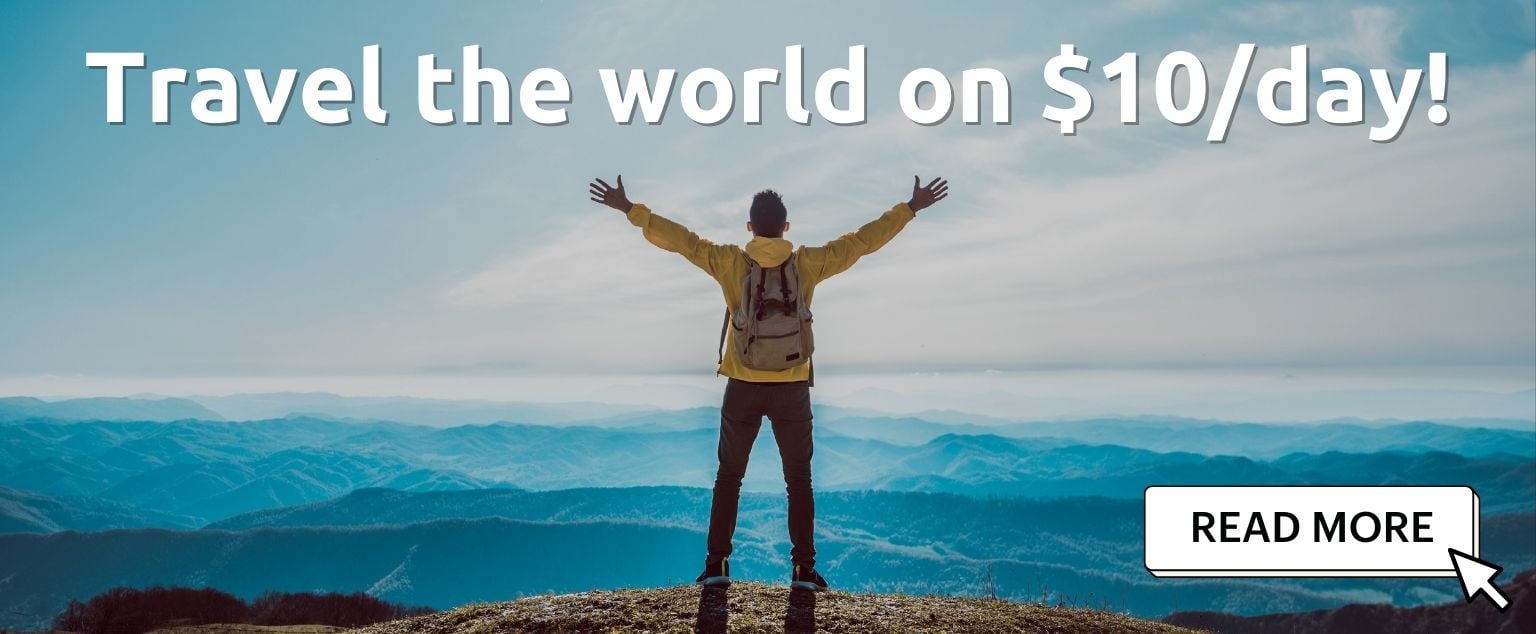 And for transparency's sake, please know that some of the links in our content are affiliate links. That means that if you book your accommodation, buy your gear, or sort your insurance through our link, we earn a small commission (at no extra cost to you). That said, we only link to the gear we trust and never recommend services we don't believe are up to scratch. Again, thank you!