Why Go Backpacking in Bali?
Bali has a lot more to do than most islands of its size. Here you can eat, drink, lounge, surf, explore, relax, hike, dive, and much, much more all within the course of a week or two.
You could start your morning with a surf in the salty waves; spend the day driving from waterfall to waterfall; then end the night in a spectacular sunset with a cold beer (or a fresh coconut for ya health nuts). That is, before you hit the nightlife. Live music in a speakeasy? Stand-up comedy? Open-mic poetry? Getting absolutely shitface-wasted and dancing on the beach?
That's just one day of Bali travel. This place is a paradise both inside and out.
People who come to Bali swear that there's some special magic in the air. It's the kind of sparkles that get travellers to come here "for a week" – next thing you know, you've applied for a two-year visa.
It helps that the lifestyle is fucking good. As a backpacker, I'm sure you can appreciate a sliver of hardcore rest&relaxation among your busy itinerary. Soak in a flower bath, get massaged for hours, or hit the gym – and all this for ultra-cheaply.
There is so much to do and see in Bali that trying to take part in everything may seem overwhelming at first. Luckily, this budget travel guide to Bali is here to help you sort through everything.
Prepare to rock out amigos. I'll show you my favourite places to chill, party, eat and explore in Bali 🙂
Best Itineraries for Backpacking Bali
With so much to do, where do you start a Bali budget trip?
Lucky for you, I've created a few itineraries that show you a few of Bali's best sides. Hopefully you'll stick around and stay for a few weeks at least to check out all the best things to see in Bali!
Distances here are not insurmountable; the points in these itineraries are just 1-2 hours apart. If you're brave enough to take a scooter to the infamous Bali roads, you'll be backpacking Bali in no time at all.
5 Days Travel Itinerary for Bali: A Party Trip to Bali
Only have a few days to travel in Bali? No problem! With this 5-day itinerary for Bali, you'll still get a taster of the Island of Gods.
A lot of backpackers end up in Kuta, but, frankly, I fucking hate Kuta. It's tacky, busy and basically just a drinking area for young backpackers.
Of course if that's what you're after… then Kuta is an excellent spot to hang out at for a night or two.
After this, move on to Canggu to rest your hungover head on the beaches and instagrammable cafés for a bit. (Although you can also easily base yourself in Canggu for the whole thing and just go to Kuta to party.) If you need to get out, visit Tanah Lot to the north of Canggu.
Then head to the Bukit Peninsula, AKA Uluwatu. It's possible to visit as a day trip but the cliffs offer some of the best sunset views on the island, so I recommend spending at least a night there! Plus, it's closer to the airport than Canggu. Visit Uluwatu Temple and the famously beautiful beaches.
1 Week Travel Itinerary for Bali: The Highlands and the North
Many travellers argue that backpacking Ubud and the lush mountains of northern Bali require their own separate itinerary and for good reason – there's so much to do here! Go rambling in the rice terraces; visit the many volcanoes in Indonesia; have a spa day in one of the many jungle retreats… there are a lot of options.
For this 7-day itinerary for Bali, Ubud will be your primary base of operation. The town itself has stuff to see and explore for at least a day, and you can easily find tons of good day trips around there – just take your pick.
From Ubud, travel to north Bali to Lake Batur where you can climb Mount Batur at sunrise. It's easily one of the top things to do in Bali! Lastly, travel down through the island to Canggu for a least day or two. Because if you went to Bali and didn't even see one beach, did you even go to Bali?
1 Month Travel Itinerary for Bali: The Grand Tour
Got a whole month to spare for backpacking Bali? Good. This itinerary will take you all over: you'll see the jungles, volcanoes, temples, beaches, dive bars, everything you can imagine!
Once you land, head to Uluwatu. Surf, enjoy sunsets, chill on hidden beaches, and visit some of Bali's best temples.
From there, head to Sanur. You can spend a couple of days there but mainly it's important as the port to the Nusa Islands. Base yourself on Nusa Lembongan from where it's super easy to also check out Nusa Ceningan and Nusa Penida.
Return to the mainland and make your way to Kuta or Seminyak – if you want to party. If not, you can easily skip it and head right down to Canggu.
From Canggu, it's an easy way up to Ubud and all of its surrounding waterfalls and jungle treks. Next, you'll make your way to northern Bali; but make a quick stop in Bedugul. Here you'll get to see the awesome Pura Ulun Danu Beratan temple and the nearby mountain lakes.
Spend a couple of days Munduk which IMHO is the best place for hiking in Bali.
Next up: Lovina. There's not much to see so one or two nights is enough but it IS worth a stop to see the dolphins. From Lovina, travel to the mountainous Kintamani area to climb Mount Batur.
All righty. Had enough of mountains? Pop by in Sideman to hang out in some more nature before ending up in Amed on the coast. If you still have time, make a stop in Candidasa or Padang Bai, but eventually this itinerary is closing in Denpasar from where you can easily get to the airport.
Best Places to Visit in Bali
Now it's time to cover the best places to visit in Bali more in-depth, so you know exactly where to go during your trip. From the most popular destinations to some off the beaten track locales, this is where to go backpacking in Bali.
Note that the towns on the south coast of Bali are pretty much blended together with no visible city borders. Each area has a bit of a different vibe to others, though. My best advice is to base yourself in Canggu and commute from there to wherever you want to go!
Psssst…. Searching for your Tribe?
Tribal Hostel – Bali's first purpose-built co-working hostel and perhaps the greatest hostel in the world!
An ideal hub for Digital Nomads and backpackers, this very special hostel is now finally open…
Come on down and enjoy amazing coffee, high-speed wifi and a game of pool 😉
Backpacking Canggu
Visiting Canggu is my FAVOURITE thing in Bali! It feels worlds away from the chaotic, congested streets of Kuta and Legian. It's still not quiet, though. This is where lots of expats and digital nomads in Bali have hung their hats so there's always something going on.
Between yoga studios, vegan restaurants, a great surf beach, awesome nightlife, famous gyms… I fucking love it here. There's just so much to do in Canggu! Canggu is a village with a big city heart.
(Note: When people say "Canggu", they usually mean all the other areas surrounding it, too. It's a little bit confusing but if you hear people talk about Berawa, Pererenan or Umalas, you can just assume it's Canggu-adjacent.)
Canggu has many beaches that have become popular for their surf as well as sunsets. Granted, they're not super pretty – but they're great for grabbing a sunset coconut. Echo Beach is the most famous of these, but Batu Bolong and Berawa Beach are good as well.
Some of the best bars in Canggu are Black Sand Brewery (great craft beers!), La Brisa (best shisha), and The Lawn (awesome place for sunset cocktails!) All these spots are pricey for Bali standards though so if you're backpacking Bali on a budget, join the crowds at seedy dive bars, in front of mini-marts, or the bar at your awesome Canggu hostel.
If you're a Digital Nomad visiting Bali, make sure to head down to Tribal Hostel for some networking, slamming the keyboard, chilling in the pool or sipping on a cold coconut from the bar. It recently opened its dorm and private rooms as well, so you can even make this your base for adventures on the island.
One of the top things to do in Canggu is to just hang out in cafés and restaurants. Canggu has an incredibly diverse and delicious food scene and the best coffee in Bali!
Don't miss out on driving through "The Shortcut", an infamous rice paddy road connecting central Canggu and Berawa. It used to topple careless foreigners and car drivers over all the time, but as of January 2022, Canggu's once most-dangerous road has been re-paved and it's sexier than ever.
When visiting Canggu, take a day trip to Tanah Lot. This temple is located on a rocky outcropping on the coast and it is one of the best things to do in Bali.
Backpacking Ubud
Ubud is the primary base for backpackers to explore the highlands of Bali. The "green heart of Bali" is a very lush and beautiful place, close to some of Bali's best rice terraces, temples, waterfalls, and mountains.
Ubud itself is a collection of a dozen or so villages and all of them come together to form a decent-sized community. If you're wondering where to stay in Ubud, keeping it central is a good idea.
Ubud is absolutely jam-packed with temples that come in all shapes and sizes. Nowhere else in Bali can you find so many religious sites and in such great propensity.
You have the epic Goa Gajah, Pura Kehen, the humble Yeh Pulu, and the Tirta Emplus, which has been the setting for many an Instagram snap. My real favourite is Gunung Kawi, mostly for its expansiveness but also for its ambience.
Ubud's Monkey Forest is very popular to visit for very obvious reasons – here, monkeys run freely among the wooded grounds and play with visitors. Be careful though: monkeys are fuckers and they will steal your snacks, iPhone, and probably soul, too.
Be sure to visit the Neka Art Gallery, Setiadarma House, Ubud Palace, and the Agung Rai Museum for some prime culture. Many of the best hostels in Ubud are within walking distance from its top attractions.
Ubud is all about the nature. You probably already know the Tegallalang rice terraces and the Campuhan Ridge Walk from Instagram but in real life, they're also gorgeous. Just get up early to avoid crowds!
This town is also known for its hippies. Spiritual backpackers will feel right at home here, and it offers some of the best yoga in Bali.
Backpacking Kuta
Located west of Denpasar is one the longest and most developed areas on the entire island. Consisting of Kuta, Legian, and Seminyak, these buzzing neighborhoods offer not only lots to do but some of the best places to stay in Bali on a budget if you're young and wanna drink a lot. Here you'll find the bulk of shops and restaurants on the island as well as some of the most popular beaches.
Kuta definitely has a reputation for being pretty debaucherous and grimy. All of Kuta's neighbourhoods are lined with countless dive bars, and by night wasted drinkers stumble around, trying their hardest not to fall off their motorbike taxis.
If you're looking for the best parties in Bali, you'll definitely find many of them here in Kuta. If this is your jam, book into a party hostel in Kuta and have yourself an absolute blast.
It's hard to say which bars are the best bars in Kuta. The beach bars are numerous and somewhat generic, though Sam's Bar and the Capil Beach Bar do stand out. In the interior of the neighbourhood, you have classic establishments like Paddy's Pub, Deejay Club, VH Bali, and the Hard Rock that are generally the go-to spots.
As mentioned before, nearly all of Kuta's bars will have a certain seediness to them whether you like that kind of thing or not – there are a lot of working girls around, try not to be a dick and if you're going to interact, treat these ladies of the night kindly.
Kuta also has a number of spas and yoga studios in addition to an impressive beach. Visiting any one of these makes for a good way to weather the massive hangovers. The beach itself is long and actually very nice although crowded. Kuta Beach still remains one of the best places to surf in Bali so long as you don't mind sharing the beach.
Backpacking Seminyak and Legian
Seminyak is the most upscale area on the western beach stretch that includes Kuta and Legian.
This neighborhood is by far the most orderly of the three and has the most luxurious accommodations and restaurants. Prices here are consequently the highest of the three as well. But don't worry – you'll still find some cheaper backpacker hostels in Seminyak.
The beach here is still top quality but not so good for surfing.
Seminyak's bars are well known for being very chique places where people like to go and be seen. Among the most famous establishments are Ku De Ta, Potato Head, Woo Bar, and La Favela, though there are many, many more worth mentioning (if we had more time!)
Be sure to dress nicely as it's a bit fancier here than Kuta – I was turned away from one place on account of a tank top.
If you're finding staying in Seminyak a bit to bougie for your tastes, head a little south to the neighbourhood of Legian. Legian is great because it has a little bit of everything: some shopping here, some bars there, and plenty of beach in between. The vibes are not too extreme and the energy here feels much more stable.
The beaches of Legian are well kept and somewhat laidback. They are definitely more like Kuta than Seminyak though, with lots of shacks and happy hour offerings.
The shopping in Legian is diverse and you can find just about anything here. There are plenty of boutiques that sell more than just the usual Bintang shirts and phallic souvenirs though you can still find plenty of those latter items in Legian. Overall, prices in Legian are only slightly higher than those Kuta but less than Seminyak.
Bar-wise, Legian almost blends seemingly into Kuta as they're very close to one another. Zanzibar Beach Front, Bounty Discotheque, Engine Room, and Sky Garden all worth visiting.
Backpacking Uluwatu & the Bukit Peninsula
Uluwatu is a surfer mecca! Located on the southern tip of the island, Uluwatu has legendary surf, gorgeous temples, and some of the most beautiful beaches in Bali. Uluwatu is, for lack of better terms, simply stunning and just really fucking cool.
Note: Again, the backpackers of Bali tend to simplify names. The whole area is known as Bukit Peninsula and Uluwatu is just a small part of it but pretty much everyone just refers to the whole deal as Uluwatu, so you should too 🙂
The landscape is distinctly more rugged and arid than the rest of Bali. Here you will find epic coastal cliffs and hidden coves that are just waiting to be explored. Some of the best beaches in Uluwatu include Nyang Nyang Beach, Balangan Beach, Bingin, Padang-Padang, and Suluban Beach, among others.
The waves in Uluwatu should be irresistible to big wave surfers. If you're a beginner, stay out of the water! These waves are for experienced surfers – if you're just learning, head down to Batu Bolong in Canggu.
One of the best things to see in Uluwatu is definitely on the western edge of the peninsula – an area that is referred to locally as "Blue Point." Built among the cliffs overlooking the sea, the hotels here are a pretty awesome sight. Grabbing a drink and watching the surfers catch waves as the sun sets is one of the best things to do in Bali as night approaches.
Also, you can't miss Pura Uluwatu. This complex, perched precariously on the edge of a cliff, is one of the most impressive temples in Bali. Try to catch a kecak dance ceremony here.
On the eastern side of the Bukit Peninsula is the ultra-exclusive Nusa Dua area. It's a gated community and pretty much a bore if you're travelling Bali on a shoestring budget. If you've got some dough to spend, though, the fancy resorts can treat you like royalty.
Renting a villa in Uluwatu is quite heavy on the budget but luckily there are plenty of cheaper backpacker hostels in Uluwatu for those on a Bali budget trip.
Backpacking Sanur
Sanur is one of the oldest resort areas in Bali and maintains a pretty relaxed atmosphere. As such, Sanur is more popular with the middle-aged crowd and/or those with families who are just trying to avoid dealing with the madness of the western beaches.
Like any beachside resort worth two shits, Sanur has some great beaches to chill on. These beaches are notably devoid of the bars that litter the western shores, and are instead replaced by a well-maintained promenade.
This paved path is great for early morning jogs as well as bike rides with the family. Watersports – in particular, kitesurfing – are very popular activities in Sanur. Note that because it faces the east, sunrises are better than sunsets in Sanur.
Thanks to its central location in east Bali, Sanur is a great place to organize dive trips. The diving around Sanur specifically isn't all that great but many of the island's top dive instructors are in this area, so it still makes sense to organize dives here.
There are a couple of non-beach related activities around Sanur worth checking out. The La Mayeur Museum is a lovely gallery (and former residence) that exhibits the works of Belgian impressionist Adrien Jean La Mayeur. There is a beautiful Orchid Garden in Sanur as well as the Pura Blanjong, which is home to the extremely important Prasati Blanjong stone pillar.
One of my favourite secret-not-so-secret things to do in Bali is located right outside of Sanur – the Taman Festival park. This abandoned theme park is awesome for a couple of hours of urban exploring!
Sanur is also the gateway to Nusa Lembongan and Nusa Penida, both of which are among the best places to visit in Bali!
Backpacking Amed
Once one of the sleepiest, most impoverished fishing villages in Bali, Amed is now becoming one of the most popular diving destinations on the island! Set against the inspiring Mt. Agung, Amed has some of the best scuba diving and snorkelling in Bali, in addition to some stunning scenery.
Amed's main attractions are mostly ocean-oriented. Between Amed and the local community of Tulambed, there are a plethora of dive sites to visit. There are several dive operators within either town that can organize trips out to the sites easily and affordably.
The USS Liberty wreck is one of the most awesome dive sites in the area as it has become a menagerie for aquatic life. There's another popular wreck in Lipah Bay (known as the Japanese wreck which is also very accessible to snorkelers) and a contemporary "underwater gallery" in Jemeluk Bay.
The scenery around Amed is some of the best in Bali. Views of Mt. Agung are plentiful especially around Jemeluk Bay. There's a place in Jemeluk that is particularly exposed to the mountain and it's become popular with locals for its great sunset views. Its name is (not surprisingly) Sunset Point. You can see the sunset from a stand-up paddleboard in the bay or sip on a Bintang at the local bar (seats fill up quick!).
If you're feeling invigorated by Mt. Agung, why not considered visiting or even climbing it?! Mt. Agung is only within an hour's drive of Amed. The holiest temple on the island, Pura Besakih, is also located at the base of the mighty mountain.
Amed is also the best place to stay if you want to visit the famous Lempuyang temple. But don't stick to the boring Insta-photos at the first gates – climb the hill to see a dozen other temples!
Backpacking Lovina
Located in northern Bali, Lovina is perhaps the most laidback of all the beach destinations on the island. Once a singular resort, named Lovina by a king, the term Lovina has come to refer to a greater collection of villages that have all become popular with travellers.
The black-sand beaches around Lovina are very calm, both in terms of crowds and tides, when compared to the more southern beaches. Because of the calm sea, diving and snorkelling are also popular activities.
Dolphin sightings are frequent in these waters as well, so much so that these animals have become a mascot of sorts in town. The famous Dolphin Statue crowns the central village of Lovina, which is officially called Kalibukbuk. Take an early-morning dolphin cruise, you won't regret it!
What really sets Lovina apart from the rest of Bali are the nearby waterfalls. These cascades are the best on the island and exploring them is one of the most fun things to do in Bali. Popular falls include Gitgit, Aling-Aling, Singsing, Sekumpul, and Blahmantung.
Some other attractions around Lovina are the Air Panas Banjar hot springs and Brahmavihara-Arama Buddhist temple.
Backpacking Denpasar
Denpasar is Bali's fast-paced and densely inhabited capital. Most who are backpacking around Bali just pass through here on their way to somewhere else and don't see much of the city.
And to be honest – that's the best thing to do. Denpasar doesn't have a beach, it's chaotic and heavily trafficked, and just not what you probably came to Bali for.
Still, it's not all tragic. Denpasar has many temples, museums, and cultural centres to visit. It also has the best movie theatres in Bali in case you were craving a little normalcy during your backpacking trip. My best advice would be to base yourself along the coast – Kuta, Seminyak or Canggu – and drive up to Denpasar for the day.
Lapangan Puputan Margarana is probably the most prominent and important landmark in the area. At the centre is a large monument that commemorates Balinese independence through the celebration of the puputans – the original Balinese fighters who committed suicide to combat the Dutch.
Near the Puputan is the Bali Museum, which has a great collection of Balinese artefacts. Though the Bali Museum is perhaps the largest, there are several others that you can visit in Denpasar, including the Sidik Jari Museum, the Wedhi Budaya Cultural Centre, and the Interactive Art Museum.
Also worth seeing is the Taman Budaya Art Center – this building has a large amphitheatre that hosts many performances including dancing and music. This site is also the centre of the Bali Arts Festival.
Finally, there are a few noteworthy temples around Denpasar. Pura Sakenan, Pura Agung Jagatnata, and Pura Maospahit are all charming little shrines. The old Palace of Satria, once a royal residence, now serves as a holy place as well.
Backpacking Nusa Lembongan, Ceningan, and Penida
For those looking to get away from the madness of mainland Bali, to find an island escape from a bigger island escape if you will, the Nusa Islands make for an awesome respite. Let the island hopping begin!
The Nusa Archipelago is composed of three islands: Lembongan, Penida, and Ceningan. Each one has different sorts of attractions and varying levels of development – Lembongan has the most infrastructure while Penida has the least; Ceningan is connected to Lembongan by a famous yellow bridge and is practically an extension of the island.
You can catch a boat between Lembongan and Penida easily; it takes only ten minutes. Lembongan has the best accommodation and restaurant options so that's why I'd recommend staying in Nusa Lembongan.
Each of the islands has a similar ultra-rugged topography; think Uluwatu but more rough and epic. Rising prominently from the sea, these islands are protected by sheer, sometimes crazy coastal cliffs that are awe-inspiring to see. What few beaches there are usually hidden away from sight and are totally pristine. Finally, the water surrounding the islands is probably the deepest cerulean that I've ever seen.
There are a couple of settlements spread throughout the islands that are like more down-tempo versions of Bali's touristy areas. In these, you'll find the usual joints like beach bars, organic cafes, and yoga studios. Lembongan has a tiny but active expat community as well, mostly centred around surfing and scuba diving.
You can start exploring the islands and visiting popular locations like the Devil's Tear on Nusa Lembongan or the Blue Lagoon on Ceningan but be sure to blaze your own trail sometimes.
Being a much larger island, Nusa Penida has way more to see than its neighbours. The beaches of Atuh, Suwehan, Panadan, and Kelingking Beach are all worth seeing. My personal favourite was Diamond Beach. Nusa Penida is also the best place to see and swim with manta rays – and it's absolutely magical.
Getting to the Nusas only takes about half an hour on a boat from Sanur or Padang Bai so I highly recommend checking them out if you have 2-3 days to spare in your Bali itinerary.
Off the Beaten Path in Bali
Between all of the traffic, resorts, and developments, there are definitely moments where Bali can feel less chilled than you expected. Thankfully, there are still parts of the island that are relatively untouched by mass tourism; places where you can really unwind and let your feet roam wherever they want.
Bedugul: Okay, this mountain village is not exactly offbeat – it's home to Pura Ulun Danu Beratan, a water temple that is literally one of the most famous sights in Bali. Most people just stop by for the temple (and the Insta-famous giant gate that is, in fact, just a gate to a golf resort). However, it's worth sticking around for at least one night. You can visit the Botanical Gardens, hike Mount Catur, drive up to the nearby twin lakes Tamblingan and Buyan, and explore the multitude of nearby waterfalls.
Munduk: Munduk is one of the best mountain getaways in Bali, and probably among the best places for hiking in Bali. This little mountain village is surrounded by green jungles and gorgeous waterfalls. Plus, since it's up in the mountains, the crisp air offers some much-needed relief from the stifling Bali heat.
Sideman: Gorgeous and quiet, this area in east Bali is known for endless rice fields and epic views of Mount Agung. Check out some temples or hunt down waterfalls! My favourites in the area are Tukad Cepung and Gembleng waterfall.
West Bali national park: Still off the beaten path, maybe because it's pretty damn far from everything else: 1.5 hours from Lovina and 5 hours from Canggu. This area of Bali is gorgeous, though. West Bali has some of the most unique nature in Bali, including flora and fauna that are not found anywhere else, and incredible snorkelling spots. If you're planning to take a ferry to Java next, the park is basically on your route anyway, so it's definitely worth a visit.
Top Things to Do in Bali
Bali has oodles of awesome stuff to see and do, so where do you even start? Here is my shortlist of the ten coolest things to do in Bali for tourists, backpackers, and adventurous travellers alike. Don't worry – all of these things are possible to try out, even if you're travelling Bali on a budget!
1. Spoil the Hell out of Yourself
Whether you find your inner zen at a beach bar or in a yoga studio, Bali has no shortage of ways to relax. The best way to really pamper yourself is a spa day. Get a Balinese massage; they're like 6 bucks an hour, making luxury very attainable even for backpackers on Bali on a budget. Go to a breathwork session or take a dip in an ice bath. Or try out a flower bath – it might sound ridiculous but it's incredibly relaxing.
2. Go Surfing – or Watch the Pros
Bali has some of the best surf in the entire world and so attracts some of the greatest talents. Take a shot at riding some truly tubular waves or, if you're not feeling up to it, just kick back and watch the pros while you sip your cocktail.
3. Visit One of the Many Temples
Bali is home to dozens of temples and each one has something unique to offer. Be sure to visit at least a few while staying on the island. Many travellers have even taken it upon themselves to see them all (on a pilgrimage of sorts) while backpacking in Bali.
4. Get Fit!
Without a doubt, Bali is one of the best places in the world to get fit. With plenty of tasty, healthy eating options, yoga centres, world-class gyms and the best Crossfit Box in Asia – Crossfit Wanderlust – it's truly my favourite place in the world to settle down and get fit.
Or, if you're just passing through, almost any gyms will also allow drop-ins for a class 🙂
5. Do Go Chasing Waterfalls
Resist the urge to burst into the TLC song as you make your way from waterfall to waterfall. Bali has HEAPS.
Bali's most famous waterfalls are also unfortunately super crowded. Come with patience; if you want your picture taken, you sometimes have to wait for an hour. Or even better: get up ultra-early to beat the crowds. The sun in Bali rises at 6am, no excuses 😉
6. Swim with Manta Rays
Bali is an absolute wonderland for underwater life. Wanna see squid? Check. Whale sharks? Check. Rare, funky-looking fish? Check, check.
One of my favourite experiences has been swimming with manta rays in Nusa Penida's Manta Point. These gentle giants are breathtaking, and you can easily spot them even with a snorkel – no diving needed!
7. Hike Mount Batur at Sunrise
A sunrise hike to Mount Batur is by far one of the most fun things you can do in Bali. You do have to get up at 4 a.m. but once you reach the top and can spot the shape of Mount Rinjani in the distance – that's why life is worth living, babey.
8. Grab a Sunset Beach Coconut in Canggu or Uluwatu
The western beaches of Bali are renowned for offering some of the best sunset views in Southeast Asia. Whatever you may be doing, be it lounging at a beach bar or hanging out on a surfboard, be sure to stop what you're doing and tune into the setting sun. And make sure to order an ice-cold kelapa to go with it.
9. Walk through the Hills and Rice Paddies
There's something enchanting about the highlands of Ubud. The way the morning light reflects in the rice paddies, the occasional mist that settles in the trees, the ethereal sounds that the jungle emits; few places in the world can imitate these aspects of Bali. Just go for a walk around and feel the magic.
10. Immerse yourself in Balinese culture!
As a Hindu island in the middle of Muslim-dominated Indonesia, Bali is a bit of a cultural microcosm. Its religion, stories and history are truly some of the most fascinating in the world.
Take part in a Bali festival – there always seems to be one going on – or just start conversing with locals to get to grips with this unique island.
Backpacker Accommodation in Bali
I know all you budget backpackers are wondering, is Bali cheap? Sure, it is a little pricier than some other places in Southeast Asia but still very budget-friendly compared to Europe or the USA.
Private villas are the best places to stay in Bali if you're craving a bit of luxury – a backpacker probably can't afford a villa in most other places in the world. They are usually very well maintained, comfortable and well serviced. However, they are still the pricier option, especially in the Canggu-Seminyak-Kuta axel.
You can also book a bungalow in the middle of the jungle that has next to nothing except for good views and vibes, or a fancy Bali treehouse overlooking ocean views! Either way, whilst these are not exactly cheap accommodation options, they ARE super good value and a very unique experience to have.
If you're not going to stay in a hostel, your best option is to stay at one of the epic Airbnbs in Bali.
Hostels in Bali can be a very, very good time depending on what you want. The ones around Kuta will obviously be more party-centric while those in Ubud will be more laid-back, with plenty of epic surf hostels thrown in the mix. There are a couple of hostels located off the beaten track that will be very low-key and finding these are half the fun!
Hostels are the best option for backpackers on a budget in Bali. A dorm bed usually costs around $10 USD per night but you can definitely dig deep and find something even cheaper than that.
Staying in a hostel doesn't mean living without any luxuries. There are plenty of amazing places that offer you some real bang for your buck. Take Tribal Bali for example – a hostel specifically built for Digital Nomads and backpackers that value quality and comfort, located just minutes from the beach and amazing cafes.
Another great option for staying in a backpacking Bali budget are cheap guesthouses. You can easily find a very decent private room for as low as ten bucks a night, and guesthouses often also come with an attached pool. All the luxury for a fraction of the price!
You can also find cheap villas in areas outside the main tourist spots. Villas in Kerobokan, for example, are more affordable than the center of Seminyak.
The Best Places to Stay in Bali
Bali has many a town to lay down your backpack for a bit. Here are the best places to stay in Bali on a budget, featuring the best backpacker hostels in Bali and a few epic Airbnbs!
Backpacking Bali Costs
Bali is one of the most affordable luxury destinations in the world where even the most frugal of backpackers can find awesome lodges for a decent price.
How much does it cost to travel in Bali? For the average backpacker, a comfortable daily budget for backpacking Bali would be around $30-$50 per day. This will get you a dorm bed, food, transport, and leave plenty for beer and attractions. A 1 month in Bali budget could be as low as 1,000 USD.
Personally, though, my Bali travel costs ended up being significantly more because I was eating in awesome healthy restaurants and well… partying.
Broke backpackers can also thrive in Bali, though. If you use a scooter to get around, stay in cheap hostels in Bali, eat mostly local food and don't want to splurge for expensive activities like surfing or diving, your daily budget could be even around $20 USD.
Aside from Couchsurfing or camping, backpacker hostels or cheap guesthouses are the best budget accommodation options in Bali. For less than $10/day, you can stay at a good hostel in Bali; paying anything more than this could land you in some pretty spectacular digs.
Local food is inexpensive in Bali. A meal at a warung – a local restaurant – costs about $2-4 USD.
If you eat in Western restaurants, expect to pay a whole lot more. It's easy to spend $20-30 USD on food only if you don't watch it! Hunt around for deals – lots of places do breakfast + coffee combos for just a few dollars.
I highly recommend eating out while backpacking in Bali. Going out to a nice restaurant is still comparatively cheaper than in the West, and Bali – especially Canggu – has INCREDIBLE food.
If you insist on getting drivers around the island, your transportation budget will definitely be big. Public transportation isn't really a thing in Bali, other than around the capital Denpasar.
The absolute best and cheapest way to get around is to rent a scooter. A daily rent for the smallest bikes could be as low as $5. It's best to rent for a whole week or a month, then you can easily find a bike for $40-50 for a month. This is your trustiest steed for all the adventures around the island 🙂
If you're not super comfortable on a bike, you also have the option for motorbike taxis. A 10-minute ride on one costs about a dollar.
This is where it's very easy to blow up your budget!
A small local beer, Bintang, costs about $2.
Beer prices in Bali in nicer places can be double that, though, so if you're backpacking Bali on a budget, avoid the fancy schmanzy spots.
Cocktails are expensive – importing booze to Bali is pricey so fancy drinks come with a price as well. If someplace is offering drinks too cheaply, you should actually be cautious since "fake alcohol" has sometimes been a problem and caused some cases of alcohol poisoning.
Another point that can make or break your budget…
There are heaps of free or ultra-cheap things to do in Bali. For example, waterfalls are either free to enter or cost about a dollar. No problem there.
Gym classes can be kinda pricey on a shoestring budget, about $10 a pop. Of course, you could just go to a weightlifting gym for way cheaper than that.
If you want to try surfing, diving, paragliding or any other fun special activities, prepare to throw some more money in.
Bali Daily Budget
Whether you're a broke backpacker backpacking Bali on a shoestring budget or a bougie babe trying to get the best value for your money, you can definitely travel Bali. Here are some example budgets of expenses in Bali.
Money in Bali
The official currency of Bali is the Indonesian Rupiah (IDR). In February 2022, the exchange rate of the Rupiah is roughly 1 USD=15,000 Rupiah. Yes, for just a hundred USD, you could be an Indonesian millionaire!
Due to huge economic inflation in the past, the Indonesia Rupiah has lost value over the years and as such is now printed in the thousands. Most Indonesians completely disregard the last 3 zeroes anyway; often you'll just end up bartering as if those last 3 zeros didn't exist.
For example, if you offer someone 10, they'll understand that you mean 10,000.
Money changers are ubiquitous in the urban areas and offer different rates. Walk around and find the best rates for your particular currency. Be mindful of shady dealers who don't post their rates. Also, note that older USD bills are no longer accepted.
ATMs are widely available in Bali, especially in busier areas. If you think you're going somewhere pretty remote, it's definitely best to take out cash in the city beforehand.
Many people have reported fraudulent charges though after using a random ATM. When withdrawing cash, it's usually best to use the ATMs inside banks. Many unfortunate travellers have also got their cards swallowed up by greedy ATMs so make sure you've got a couple of cards with you!
Speaking of travel banking like a pro…
For all matters of finance and accounting on the road, The Broke Backpacker strongly recommends Wise – The Artist Formerly Known as Transferwise! Our favourite online platform for holding funds, transferring money, and even paying for goods, Wise is a 100% FREE platform with considerably lower fees than Paypal or traditional banks. But the real question is… is it better than Western Union?
Yes, it most certainly is.
Travel Tips – Bali on a Budget
Bali is cheap – but there's no reason you shouldn't get even cheaper. There are tricks to make your pennies go EVEN further!
Try out these budget tips, tested and tried by years of budget backpacking:
Camp: With plenty of gorgeous places, Bali can be a great place to camp in rural areas. Or, if you're feeling really adventurous and want to save some cash, consider picking up a backpacking hammock.
Cook your own food: If you are on a tight budget, you can save money by cooking your own food. I recommend bringing a portable backpacking stove.
Find deals: TONS of places do promos and specials. Ask around, and you might find breakfast and coffee for just a few dollars!
Book your transportation early: Both plane and bus tickets are much cheaper if you purchase them in advance.
Couchsurf: Balinese are awesome, and I am so grateful I was able to explore its cities with local friends. Check out couchsurfing to make some real friendships and see this country from the perspective of locals.
Pack a travel water bottle and save money every day! Tap water in Bali is not drinkable but every guest house and villa will have a water cooler where you can fill up.
Why You Should Travel to Bali with a Water Bottle
Plastic washes up on even the most pristine beaches… so do your part and keep the Big Blue beautiful!
You aren't going to save the world overnight, but you might as well be part of the solution and not the problem. When you travel to some of the world's most remote places, you come to realise the full extent of the plastic problem. And I hope you become more inspired to continue being a responsible traveller.
Tl;dr – STOP USING SINGLE-USE PLASTIC! If you'd like some more tips on how to save the world, be sure to watch the video below.
Best Time to Travel to Bali
The island really has one of the best climates on the planet and, for this reason: you can visit Bali any time of the year.
Bali only has two distinct seasons: the rainy season and the windy season.
The rainy season runs officially from December to March. In the past few years, though, the rain's got a little funny, and the season might even run from October to April.
Look, it's not that bad. Travelling Bali during the rainy season can still be a super great experience. Sometimes it rains an entire day straight with no relief, but often the doom&gloom only happen in the evening, leaving mornings for exploring.
When it rains, it RAINS. Streets flood, sometimes villas flood, and the thunderstorms are fucking intense.
IMHO, the windy season (AKA the dry season) is the absolute best time to visit Bali. It runs from about April to November, and it's considerably drier than the rainy season. Sometimes it doesn't rain at all for days or even weeks. It's a breezier time to be in Bali as the wind takes away the worst of the tropical heat and humidity.
Plus, the wind means kites – and the Balinese kites are a really remarkable thing. You'll see them in swarms in the sky day and night (night kites have LED lights), and there's even a kite festival in Sanur.
Temperatures barely fluctuate throughout the year but they can feel higher when it's more humid.
Bali's meteorological consistency is very apparent on a macro level e.g. the whole island is subject to the same lovely weather. On a micro level though there are some unique weather conditions in Bali.
The highlands of Bali (i.e. the regions around Ubud and Bedugul) can receive rain at any time of the year. The mountains, in general, are less hot and humid than the lowlands, and in the evenings you should arm yourself with a sweater or a jacket.
What to Pack for Bali
When it comes to crafting the perfect Bali packing list, you might be interested in a few tips. On every adventure, there are six things I never go travelling without:
Staying Safe in Bali
Bali is one of the most popular places in the world to travel to, and as such suffers from many of the blessings and sins that come from rampant tourism. Now don't get stressed – Bali is safe to travel. However, you should never go off to the world without taking some precautions.
Scams and theft are the most common form of crime in Bali. Both of these are avoidable with common sense. Be sure to keep your personal items close at hand and be alert in dangerous places e.g. dark alleyways and shady businesses. You could also consider getting a money belt!
Lots of phones get stolen in Bali. This is not Brazil; you're not gonna get mugged for your valuables, and it's totally OK to have your phone out on the street to check for directions or whatever. Just take note of motorbikes driving by as they are sometimes known to snatch phones off people's hands. And if you're driving yourself, for hell's sake, don't keep your phone in the glovebox. At night especially it's best to keep your bag under the seat.
The biggest hazard to your safety is the traffic. It's INSANE in Bali. It looks scary but it's actually pretty much more dangerous being a pedestrian than driving yourself. Serious accidents are rare but little bumps and scratches do happen a lot. Wear your helmet!!!
In terms of natural hazards, there are some. Small earthquakes happen a lot and are pretty much harmless. Part of Bali is in the tsunami zone but that kind of an event would be extremely unlikely. Mount Agung, the biggest mountain in Bali, is an active volcano. It last erupted a few years ago but you know, it's a possibility.
The seas around Bali are very strong and can carry you away very quickly – exercise greater caution and look out for warning signs when entering the water around Bali.
Watch out for monkeys. They're generally chill except for the ones at Ubud's monkey temple, which are total bastards. They may steal your sunglasses, and they may bite. If you get bitten by a monkey (or any other animals in Bali for that matter), go get treated for rabies!
In general though, Bali is safe – just take normal backpacker's safety precautions.
Sex, Drugs and Rock 'n' Roll in Bali
Let's be frank: Bali is kind of a shitshow at times. Though what do you expect when you throw a bunch of backpackers, Australian holidayers, and overly-welcoming locals on the same island?!
Before you start to think that Bali is Hamsterdam and there are no rules, some things need to be said.
Indonesia, on a federal level, is very, very anti-drug. Do NOT get caught with drugs in Indonesia.
Many have probably already heard this, but there are cases where tourists are incarcerated or even sentenced to death for drug possession. People have been locked up just for having a joint on them, and unlike other Southeast Asian countries, the police in Indonesia are not so easy to bribe.
Taking drugs on the road is fun but in Bali it's too much of a hassle and not worth the risk. If you want to smoke – take a boat to the Gili Islands or track down a reggae bar. Always party responsibly.
So, on to alcohol. Indonesia is a mostly-Muslim country with Bali being a little hedonistic oasis in the middle of it all. Drinking is fine in Bali, and both foreigners and Indonesian do it rampantly (too much, some might say). Domestic beer and imported spirits are readily available and safe to drink. Drinking is however pretty expensive in Bali.
Special caution should be noted around local moonshine. As the government doesn't make alcohol production easy on an industrial scale, many local businesses have turned to making their own. These brews aren't made with the safest standards and may cause serious alcohol poisoning. Take caution if someone hands you something mysterious or if your mixed drink tastes funny.
Just a note on dating: for those looking for some love or sex on the road, Bali might be an island paradise for you. The dating scene here is as much of a shitshow as the party scene in general but hey, you were gonna have to experience your first threesome some time anyway.
Getting Insured BEFORE Visiting Bali
Just 'cause you're lounging in an island paradise, doesn't mean you shouldn't be prepped for a rainier day. Did you sprain your toe surfing? Get into a scooter crash? Medical care in Bali is expensive without insurance. Don't become another GoFundMe going around local Facebook groups – take care of yourself beforehand.
A savvy backpacker should always consider getting a comprehensive travel insurance policy before leaving home.
World Nomads' mission is to support and encourage travellers to explore their boundaries. They offer simple & flexible travel insurance, and safety advice to help you travel confidently.
They've been doing it since 2002 – protecting, connecting, and inspiring independent travellers just like you.
Get a quote below or read our in-depth review!
World Nomads provides travel insurance for travelers in over 100 countries. As an affiliate, we receive a fee when you get a quote from World Nomads using this link. We do not represent World Nomads. This is information only and not a recommendation to buy travel insurance.
How to Get into Bali
Arriving in Bali is very easy.
Those arriving internationally will have to arrive by plane, passing through customs in either Ngurah Rai International Airport or another Indonesian airport. Those arriving by sea will have slightly more options and flexibility.
Most people backpacking Bali will arrive directly at Ngurah Rai Airport in Denpasar via an international destination. When you arrive, travellers will have to pass through customs and get an Indonesian visa if they haven't already done so.
If you're coming in from elsewhere in Indonesia, you can fly in. Often you also have the option to arrive on a ferry. Boats ply the waters between Java, Lombok, and Bali frequently via individual ports. Note that punctuality and to some extent safety are questionable standards on these boats.
Entry Requirements for Bali
Since 2016, Bali is now among one of the Indonesian ports of entry that dispenses free visas on arrival for tourists. These visas are available to more than 100 nationalities and have certain requirements – the most important being that the traveller must only be visiting for tourism purposes and cannot stay longer than 30 days. Extensions are not possible with free VOAs.
Those who wish to go backpacking longer in Bali and Indonesia must apply for a standard visa in advance which can then be extended. For more information on official visa regulations in Bali, please refer to this website here.
I found that I was able to convert my 2 month tourist visa to a social visa once in the country through a visa agent (cost about $30 for each month) and thus stay for up to six months.
Note that you DO NOT want to overstay your visa even a little bit. The day you arrive and the day you leave are included in the duration of the visa. Each day of overstaying is fined 1,000,000 IDR – about $60 USD.
How to Get Around Bali
Bali can seem like an overly chaotic mess of scooters, taxis, and minibuses at times. The south coast and its towns are a special hellscape for traffic.
There is a certain method to this madness, though. You won't notice it until you're driving in Bali yourself but there is a rhythm to the chase of the road, and you soon learn to go with its flow.
Travelling by Scooter in Bali
As part of a Southeastern Asian nation, the scooter is king when it comes to getting around in Bali. Driving one is super simple so anyone can pick it up, and it's the option that offers you the most freedom and fun.
Most hotels will have a personal fleet of scooters available to rent; otherwise, there are several shops around. You can normally get a scooter for around 70,000 Rupiah a day. This can be even cheaper if you rent it for a week or a month.
I highly recommend getting a scooter in Canggu, for example, driving it all over the island on your adventures, then returning it to Canggu at the end of your holiday.
Just note that you're required to have an international driver's licence in Bali. Literally no rental place will care if you don't have one but I HIGHLY recommend having one anyway: if you get stopped by the police without a valid licence, you'll either get fined or have to bribe your way out, and if you get into a crash, your insurance won't cover your costs if you were driving without a valid licence.
Other Forms of Transportation in Bali
Taxi – Bali does have its regular taxis and motorbike taxis. They also have a legit taxi mafia that likes to overcharge tourists. Download a rideshare app instead. In Bali, the ones used are called Grab and Gojek (Gojek is a brilliant name – "ojek" in Indonesian means "motorbike taxi".)
Motorbike taxis are the best way to get around city clusters but if you're headed further, say, Kintamani, you could consider hiring a driver if you're not comfortable driving yourself. You can also get a one-way car ride through Grab and Gojek to nearer destinations.
Car – Yes, people do rent their own cars here, but I do not recommend this if you can just stay upright on a scooter. The roads in Bali are narrow and congested, and taking a car anywhere takes 3x longer than a scooter.
Walking – Don't even dream it. There are some sporadic sidewalk areas, otherwise you're always in danger of getting mowed down by erratic drivers!
Hitchhiking in Bali
Hitchhiking in Bali and Indonesia uses a different method for hailing a car. No one uses their thumb in Indonesia but instead waves or maybe points their thumb to the ground.
Never use your left hand as, since this is a Muslim nation, it is considered the "unclean" one. Try to learn a bit of Bahasa Indonesia or Balinese as well; doing so will make your life much easier.
These cultural differences aside, hitchhiking is as straightforward in Bali as anywhere else.
To be fair – I've never heard of anyone hitchhiking in Bali. It's not much of a thing here. You could always try it but be prepared that finding a lift might be tough. Not because drivers aren't friendly – they're SUPER friendly – but because most vehicles on the road are motorcycles, tourists in hired cars and small trucks with no space for an extra passenger.
Onwards Travel from Bali
Bali is actually an excellent starting point if you're looking to explore more of Indonesia. Which you should – it's an awesome place.
Note that when you get your visa for Bali, it's valid for all of Indonesia! Just don't overstay 😉
The Gili Islands – A group of 3 islands off the coast of Lombok that could easily rival Bali in terms of beauty and good times. Direct ferries are available from Padang Bai, Bali, and there are great hostels on all Gili Islands. The main island is Gili Trawangan, known as the party island; as such, it's the most popular among backpackers. Gili Meno is the laid-back island more popular with families and couples. Gili Air is a chill island where you can snorkel and trip on shrooms.
Lombok – Backpacking Lombok is great for grand adventures. You can take a 3-hour ferry or fly cheaply from Denpasar to get to this island that's more arid and underdeveloped than Bali. The main draw is Mount Rinjani, a gorgeous volcano trek. Kuta (not to be confused with Kuta, Bali) is an awesome little surfer village in the south with amazing beaches.
Flores – Beyond Lombok is Flores, which is even wilder and more sparsely populated than Lombok. It contains some of the most beautiful places in Indonesia including Komodo Island, Kelimutu, and Bajawa. Flores can be reached by plane or long-distance ferry. Taking a cruise around the Komodo Islands is one of the best things to do in Indonesia!
Java – The most populated island in Indonesia is Java, easily accessed from Bali. Jakarta is its most famous city but don't skip visiting Yogyakarta either. Backpackers can catch a direct bus at Ubung terminal in Denpasar, which includes the ferry across the narrow strait and arrives in Surabaya. Travellers can also stop short in Probolinggo for Bromo-Tengger-Semeru National Park for some grade-A hiking.
Internationally, Bali is also an excellent launchpad for other adventures around Southeast Asia and Oceania. Bali's international airport operates cheap flights to all other nearby destinations. Bali is just the start of the adventure!
Working in Bali
Listen, let's be honest – actually, legally working in Bali is kinda tough. To get a real work visa, you need to be employed by an Indonesian employer. This can be tough to find since Westerners are usually more expensive to hire than Indonesians.
It's not impossible, though, and there are possibilities to work for example in teaching English or as a trainer at a gym. For these kinds of jobs, you don't really even need to know Indonesian (although it's good form that you do).
Most foreigners that come to Bali and want to stay long-term legally while also working end up starting their own companies. Note that this is different from being a digital nomad – to be able to start a business in Indonesia, you also need a suitable visa. Bureaucratically it's a little tricky navigating the whole start-up process in Bali but tons of foreigners have done it before so it's not impossible at all.
The Digital Nomad Scene in Bali
Bali is arguably THE hottest hub for digital nomads in the world right now (according to recent digital nomad trends).
And who could blame the nomads? The weather is tropical all year-round, the community is maybe the biggest and most stable in the world, and there are heaps of great places to work from. Being a digital nomad in Bali is a blast – if you're a nomad, your road is bound to lead here eventually.
The internet coverage in Bali is also great. I still recommend getting a SIM card, too; Indosat and Telkomsel are two of the most common ones. You can find SIM cards and packages in many convenience stores or franchises around Bali.
If you're looking for a place to try out the remote work lifestyle, Canggu and Ubud are some of your best bets. There are several co-working spaces in both towns and more cafes than you can count, giving you tons of options for places to be productive.
And if you're looking for the perfect place to live, work, play and stay in beautiful Bali… Boy, do I have the spot for you. Introducing Tribal Bali – Bali's first custom-designed, purpose-built co-working hostel. This is the place where backpacker babes, aspiring entrepreneurs, adventurous explorers and vagabond hustlers alike come together to work, eat, play and fall in love… well, at least with the absolutely fantastic coffee and beautiful views!
Mingle, share inspiration and find your tribe whilst working in the TREMENDOUSLY FUCKING HUGE co-working space and shooting a game of pool on Tribal's electric pink billiards table. There's a gigantic pool as well so it's always time for a refreshing dip to break up the day's hustle, brainstorming, work, and games…
With epic food, legendary coffee, awesome cocktails (Tribal Tonics are the best signature cocktails you've ever had in a hostel – I guarantee you that!) and a dedicated co-working space, this is the place where digital nomads want to be when visiting Bali. If you love the site and want to support Will, swing on by next time you're in Bali 😉
Volunteer in Bali
Volunteering overseas is a great way to experience a culture whilst doing some good in the world. There are lots of different volunteer projects in Bali that you can join ranging from teaching, animal care and agriculture to pretty much anything!
Volunteers are always appreciated in Bali. Cultural exchanges and language teaching are the main areas where volunteers can make a difference to local communities. Other opportunities include helping on eco-farms, as well as assisting in guesthouses and hospitality. Most nationalities won't need a visa to volunteer in Bali for less than 30 days, but you'll need a KITAS permit and a temporary stay visa to volunteer long-term.
If you just wanna do something good on your holiday without much of a commitment, join a beach clean up for an afternoon. There are also lots of charity events like brunches, runs and comedy nights that help you put a little bit of money in the neediest pockets.
My favourite platform for finding volunteer opportunities is Worldpackers. They're not only a great company that cares about their people, they're also actively creating a community of volunteers just like you!
Volunteer programs that are run through reputable work exchange programs like Worldpackers and platforms like Workaway are usually very well-managed and reputable. However, whenever you are volunteering do stay vigilant, especially when working with animals or children.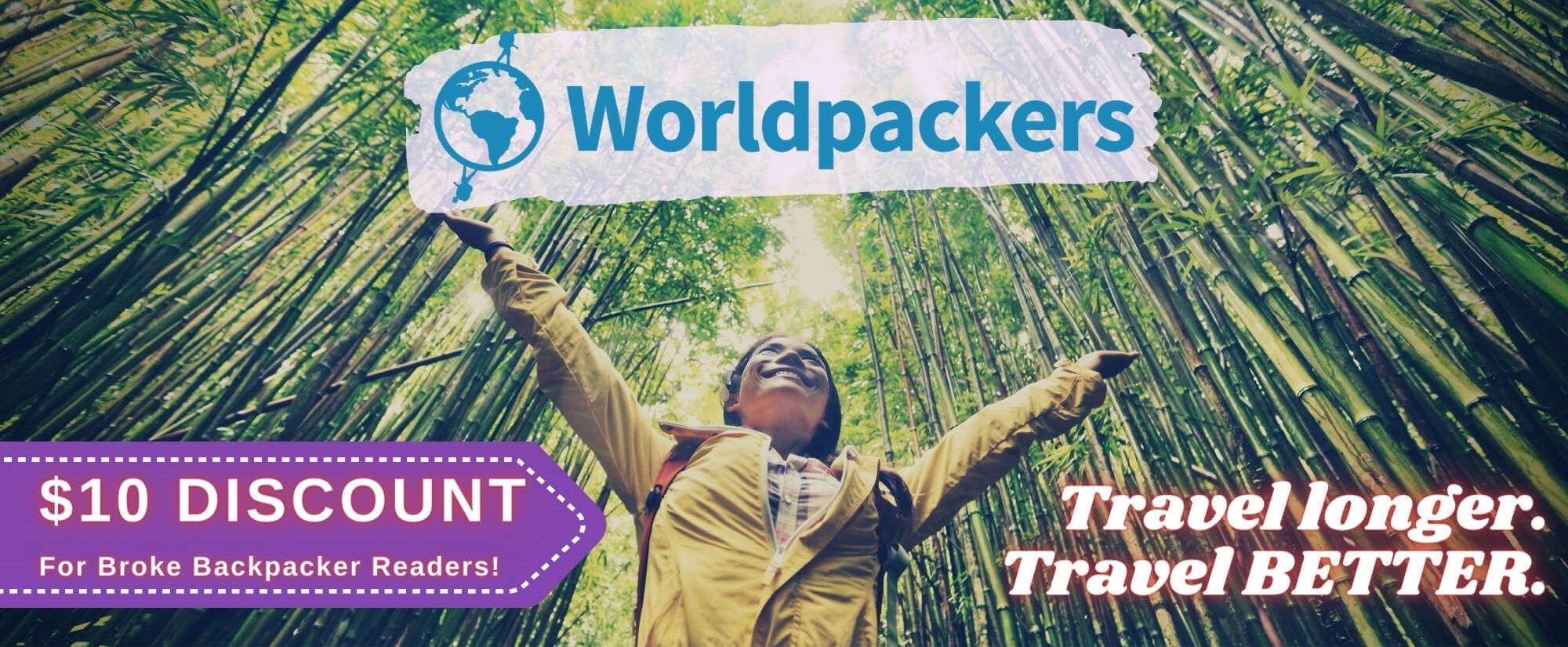 Worldpackers: connecting travellers with meaningful travel experiences.
Balinese Culture
Balinese culture is a very distinct demographic within Indonesia that places great emphasis on religion, community, and tradition.
Due in part to their sense of the collective whole and to the doctrines of their religion, Balinese people are extremely friendly and modest people. Those backpacking through Bali will find locals to be gentle and very helpful. I made some good Balinese friends during my time there.
There is a very strong sense of community in Bali. In the early days of the island, Balinese communities ended up forming subaks – kind of like co-ops – in order to coordinate and regulate rice paddy yields, which in turn raised the quality of life for the local population. These days, this sense of cooperation manifests itself in other more contemporary ways.
Balinese people are very serious about their culture and go through great pains to make sure it's preserved. Festivals in Bali are regularly organized to excite locals and tourists alike. The arts are highly valued in Balinese society as well, mostly because of their historical significance but also because creativity is actually seen as pious in the eyes of the gods.
No other aspect of this unique culture is more valued than religion. The gods are still all-powerful in Bali and the people pray to them very frequently. You'll see little offerings absolutely everywhere: left at intersections, on doorsteps, and in altars that almost every house in Bali has in their yard.
Don't feel bad if you accidentally trample over an offering on the road. The Balinese believe that when an offering is left out, whatever happens to it is what the gods meant to happen. So, as wild as it sounds, driving your scooter over an offering is not actually disrespectful.
Balinese Travel Phrases
Bahasa Indonesia is the official language of Indonesia and is universally understood throughout the country, including Bali. Note that "bahasa" is just the Indonesian word for "language". However, most people use the word "bahasa" alone to just refer to Indonesian .
But did you know that Bali also has its own traditional language called Balinese? This fascinating language is very distinct from Bahasa Indonesia and the two are actually unintelligible to each other. Traditional Balinese isn't used as much these days as the standardized Bahasa Indonesia is the dominant language. In fact, the script is becoming so uncommon in day-to-day life that most people can only speak Balinese, not read it.
English is widely understood in the tourist centres in Bali thanks in part to the hyper-developed tourism infrastructure and the inflated presence of Westerners. However, not nearly everyone speaks it even in the cities.
I've listed some travel phrases in Balinese below. If you really want to impress some people in the villages, throw in a phrase or two. You should know though that especially in the cities – Denpasar, Uluwatu, Canggu – there are HEAPS of Indonesians that are NOT Balinese. So, these here phrases are more for funzies; it's usually better to use Bahasa Indonesia.
What to Eat in Bali
With a liberal use of spices and ingredients, Balinese food is hugely varied and somewhat unique. The cuisine is similar to that found in the rest of Indonesia and, in some ways, Hindi cooking albeit with a few caveats.
In Bali, you'll see pork on the menu quite often, which is unheard of in the rest of Indonesia. Likewise, you'll see that Balinese cuisine is very meat-centric, which is somewhat converse to many Hindi culinary traditions.
Like its culture, Balinese cooking is a synthesis of many styles that forms its own culinary gestalt.
(Don't worry, vegans – there are heaps of places that cater to you too. These are not just Western restaurants but Balinese local food also has stuff to offer.)
Most restaurants in Bali will have a diverse selection of dishes to choose from. When backpacking in Bali, we wholeheartedly suggest staying away from the touristy restaurants and eating at the local spots, which are referred to as warungs. The food will be more authentic and less expensive. (Restaurant prices in Bali can really drive up your budget.)
Rice (nasi) is the most ubiquitous ingredient in Balinese cooking and most dishes will include it.
Food carts base most of their dishes around rice and will serve them in paper cones. You'll easily recognize the food carts trolling around the beaches and streets by their appearance. Referred to as kaki lima, or "five legs," the food carts will have 3 legs/wheels in addition to the owner's own 2 legs.
Must-Try Dishes in Bali
These dishes are both delicious and friendly to people backpacking Bali on a budget.
A Brief History of Bali
The first mentions of the island of "Bali" date back to around the end of the first millennium AD when the name Bali Dwipa appeared in various inscriptions including the Blanjong pillar.
Archaeological evidence places its origins at much early dates; all the way back to the Neolithic era when the various Austronesian peoples of the Pacific began to migrate in great numbers. Many nomads from now modern Taiwan, the Philippines, and South China settled in Bali at this time.
Following the Bronze Age, Bali developed into a respectable kingdom near the turn of the first millennia. It was during this time that it was introduced to the Buddhist and Hindu religions. The latter in particular was the aftereffect of Bali's relationship with the much larger Majapahit Empire, which, at the time, controlled Java and would establish a Hindu colony on Bali.
It was also during this time that many of the prevailing Balinese traditions that we know of today were established. Subaks were formed and Hinduism became the dominant religion.
When the Majapahit Empire collapsed at the end of the 15th century, much of the Javanese Hindu community fled to Bali, thus solidifying the religion.
During the mid-19th century, following the race to colonize the East Indies, the Dutch set their eyes on Bali. Using false pretences, the Dutch harassed the Balinese and eventually laid siege to the island at the turn of century.
Facing their inevitable doom at the hands of the powerful Europeans, the Balinese royalty committed mass suicide in an act known as the puputan. To this day, the puputan is one of Bali's proudest moments.
In the following years, Bali's history echoed much of that of Indonesia. It came under occupation by the Japanese during WWII, thus ending Dutch colonialism, and following the war fought for its independence again.
Some Unique Experiences in Bali
Bali has no shortage of cool things to do and keep you entertained for days. Many backpackers come to Bali specifically to experience these things! Here are a few of them, and the best places to try them out.
Practicing Yoga in Bali
It's no secret that Bali is one of the most famous and romanticized places on the planet to study yoga.
Whilst there are yoga studios everywhere in Bali, there are places where they're more concentrated than average. Ubud is often considered ground-zero for everything yoga in Bali and there are sessions being held in every corner of the city, from high-end resorts to parks and cafes. This is the place to explore stranger forms of yoga from acro yoga to laughter yoga.
If this sounds like a bit much, it is – Ubud is the spiritual centre for hippies and energy healers in Bali, which is fantastic for others in the same tribe. For the more spiritually challenged of us, Ubudian antics can be kinda WTF. Still, it's a fun time.
All of the other backpacker-favoured spots in Bali also have plenty of yoga studios where you can attend classes. In the Canggu area, the more popular yoga studios include Samadi and Serenity. My favourite is Udara in Munggu – a 15-minute drive from Canggu, it's located right by the sea and on top of "normal" yoga, also does aerial yoga classes (as well as sound healing and ecstatic dancing).
In Uluwatu, I recommend checking out the daily morning yoga classes at Mana!
If you'd like to get a yoga teacher's license in Bali, inquire with Santosha Institute – they organize regular teacher courses on Nusa Lembongan.
Surfing in Bali
Bali is a mecca for surfers. The seas offer some of the longest, largest, and most consistent waves in the world. Whether you're a pro or a beginner, surfing is one of the most fun things to do in Bali.
There are plenty of surf shacks offering informal lessons but from experience, these teachers are more concerned with getting you to stand on the board than actually teaching you.
If you want to learn how to surf, I recommend finding a teacher that comes recommended.
Best Surf Spots in Bali:
Kuta – The original "surfer's paradise" on Bali. Relatively gentle waves. Busy as fuck.
Canggu – Offers waves for all skill levels. Barrels can be intense.
Padang Padang – Located between Bingin and Uluwatu. Famous for its long, consistent barrels. More for experienced surfers but there are some gentle breaks.
Uluwatu – Not only some of the greatest waves in Bali but some of the best scenery as well!
Dreamland – Long stretches of sand that are great for surfers and bathers.
Medewi – Some of the longest waves in Bali and a great spot for beginners.
Diving and Snorkelling in Bali
Bali, in addition to much of Indonesia, is a part of the greater Coral Triangle of the East Indies, which is one of the most ecologically diverse places on the entire planet. For this reason, scuba diving in Bali is world-class and will stun even the most seasoned of divemasters.
For divers, the waters around Bali are popular for their warmth and plethora of marine biology. Common sightings while diving in Bali include parrotfish, several varieties of shark, turtle, stingrays, moray eels, and the elusive mola-mola.
Many of the island's most popular dive sites are on the eastern part of the island around Amed. Nusa Lembongan, Nusa Penida, and Menjangan Island also offer great diving opportunities.
The sea currents around Bali can be very strong. If you're thinking about going diving in Bali, be sure to check ocean conditions.
Snorkelling is also an option around Bali; the waters are plenty clear for you to spot some awesome marine life even closer to the surface. Or, combine the two – Bali is an epic place to learn how to freedive.
Best Dive Spots in Bali:
Amed – Ground Zero for Bali's diving culture. Offers a wide range of marine biology, conditions, and topography. Appropriate for all skill levels.
Tulamben – Famous for the many shipwrecks that have now become marine menageries. Lots of coral. Good for snorkellers as well.
Nusa Penida – A layover for several species of migrating marine life. Schools of manta rays and mola-mola are seen here. Careful: there are strong currents here.
Menjangan Island – Renown for crystal clear water and ease of access. Lots of beautiful reefs and marine life.
Padang Bai – Calm dive site with good visibility and marine diversity. Great snorkeling at the Blue Lagoon.
FAQs About Backpacking Bali
You've got questions? I've got answers! Here are some commonly asked questions about backpacking in Bali on a budget.
Final Advice Before Visiting Bali
Bali is an awesome fucking place to be. It is also a place where all kinds of hustlers, partybodies, influencers and backpackers congregate and cause chaos. Bules (westerners) already have a bit of reputation so remember to be respectful while backpacking in Bali so that you won't make us look even worse.
Wear modest clothing when visiting religious sites. Most temples will rent out sarongs to visitors at the entrance, and even men are expected to wear them. Actually, pay attention to your clothing anyway: especially in Canggu, even skimpy clothing is totally acceptable (although a bikini on a motorbike is slightly cringe) but in villages, it's respectful to cover up more.
If you plan on partying in Bali, please remember to be somewhat in control and respectful of the locals and other travellers, for that matter. Do not drink and drive; grab a Gojek home instead. There are also many working girls in Bali. Don't be a wanker, respect all humans.
Stay calm and respectful in all situations. I know things here get a little hectic, and not everything works like clockwork, but that's just Asia. The Balinese don't respect anger, ever.
And lastly, which might be the most important piece of advice you'll get about your upcoming Bali trip: WEAR YOUR FUCKING HELMET. The traffic here doesn't care about the wind flowing through your goldilocks. Protect your precious noggin.
No matter where your backpacking route through Bali goes, it'll be an epic journey. With this travel guide for Bali in hand, you'll have everything that you could possibly need to craft the perfect trip. Study it well and have a great time, amigos!
Updated in February 2022 by Elina Mattila from @wayfarover.
---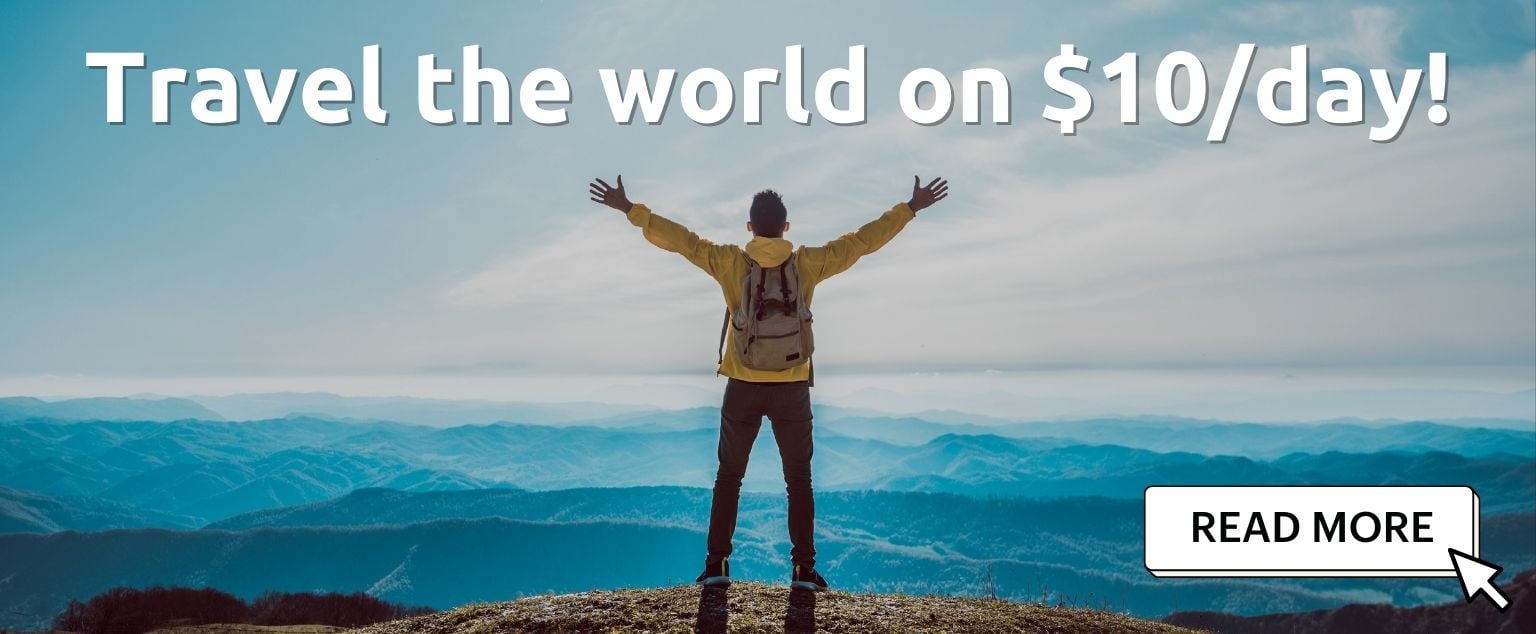 And for transparency's sake, please know that some of the links in our content are affiliate links. That means that if you book your accommodation, buy your gear, or sort your insurance through our link, we earn a small commission (at no extra cost to you). That said, we only link to the gear we trust and never recommend services we don't believe are up to scratch. Again, thank you!