Looking for a specific stay? These are my highest recommendations for places to stay in Ubud …
You won't find a luxury hotel like this anywhere else in the town. Situated in a secluded valley by the Petanu River, bathe in the pool, walk in the gardens, enjoy the spa, or simply sit in your hot tub and enjoy the fantastic views. I challenge you to think of something this hotel doesn't have – you'll struggle!
Best Airbnb in Ubud – Villa Luna
Forget your worries and retreat with your loved ones to this exquisite villa on the outskirts of central Ubud. Ideal for a quiet weekend away, or romantic escape, you can spend your days lounging in the spacious breezy living areas, overlooking the endless lush rice paddies and dipping into the shared swimming pool. For your own piece of paradise, Villa Luna is the perfect setting.
Complete with free Wi-Fi and a swimming pool, this is a hostel like no other. I found it to be one of the best budget accommodations in Ubud. You'll receive a traditional Balinese breakfast every morning and your hosts will even organize tours for you so you don't even have to lift a finger!
Located on the southern side of the Indonesian island of Bali is the haven that is Ubud. It is one of the most popular places to stay in Bali. Here, you'll be surrounded by rice paddies to explore and breathtaking foothills from which you can see the most outstanding vistas. With a population of just over 100,000, there is a bustling center, but also great access to the surrounding countryside, which has its excitement and secrets just waiting to be discovered.
Have the adventure of a lifetime or a relaxing getaway with amazing views and fantastic food – there's something for everyone here!
If you're coming to Ubud for the first time, the best place to stay is undoubtedly near the Monkey Forest. The highlight of this beautiful town is its temple which is also home to the famous Macaque Monkey and by staying in this area, you'll be just steps away from this and loads of other brilliant attractions! Get to know Ubud's history, culture, and vibrancy by staying here!
Just because Bali is known for its luxurious escapes (with its fair share of luxury hotels), doesn't mean you have to spend major cash during your visit here, and if you're looking for somewhere to stay on a budget, then the best place for you to stay is near Ubud Market. Here, you'll be at the cultural center of Ubud, but also with amazing access to some free-to-visit green spaces and museums.
When embarking on Indonesian travels, it doesn't have to be just amazing daytime attractions. Bali has its own special night scene, and Ubud is no exception. South Ubud is still relatively close to the center of town, but you'll find loads of great adventures to take on, whether it's white water rafting or heading on a giant swing! You'll find brilliant restaurants serving up local food around every corner and of course some lively late-night bars too!
Looking for something a bit off the tourist trail but still as beautiful and exciting? Look no further than Penestanan. Just a little north of the center of town, you'll be within a stone's throw of the Campuhan Ridge Walk which will take you through some of Ubud's most wonderful countryside.
If you're going away with the kids, don't panic. It can be a very stressful process, but we've planned your family holiday for you, with the perfect mixture of exciting thrills and relaxing spa days. You can do everything from quad biking to getting a massage in Suweta & Tirta Tawar, which is in North Ubud.
Getting here is also super easy! The nearest airport is Ngurah Rai International Airport and if you're a seasoned traveler in these areas, you'll know that the best way to get around is by the brilliant bus system.
Psssst…. Searching for your Tribe?
Tribal Hostel – Bali's first purpose-built co-working hostel and perhaps the greatest hostel in the world!
An ideal hub for Digital Nomads and backpackers, this very special hostel is now finally open…
Come on down and enjoy amazing coffee, high-speed wifi and a game of pool 😉
With so much history, culture, and scenery to enjoy, Ubud is one of the most beautiful places in Indonesia!
#1 Near the Monkey Forest – Best Place to Stay in Ubud for Your First Time
Abutting the sacred monkey forest, this area of Ubud is teeming with amazing sights to see and places to visit. With ancient temples and museums around every corner, you'll gain a great understanding of the local history and culture.
Try your hand at making local food and visit some of the city's most famous and visited sites, like the Elephant Cave. If you're a culinary connoisseur, this also has some of Ubud's best-loved restaurants on its streets.
Nestled right in the heart of Ubud is this delightful resort, complete with two infinity pools, an outdoor restaurant, and an onsite spa and fitness center. Start your day with a massage before the five-minute walk to the Monkey Forest or surrounding attractions.
Each room is fitted with air conditioning and a flat-screen TV for those cozy moments too!
Best All-Inclusive Villa near the Monkey Forest: Tejaprana Bisma
Enjoy your own private space in this outstanding choice of villas with included facilities that will blow your mind. There are an onsite restaurant and pool, a 24-hour front desk, and an airport shuttle available too to make your stay as stress-free as possible.
Best Villa near the Monkey Forest: Magical Treehouse
This is a villa with a difference! Slide open your huge glass doors to reveal breathtaking views across rice fields, or take a dip in your own pool! This treehouse stay will mean you are right up close to nature, and instead of floors, you have levels up the tree! With two bedrooms, there's room for family and friends to make this stay as special as possible.
Things to See and Do Near the Monkey Forest
Of course, you can't visit this area of Ubud without heading to the Sacred Monkey Forest Sanctuary. It is a Hindu temple complex that not only boasts amazing ancient architecture, but it's also home to the beautiful macaque monkey!
At ( a Balinese traditional cooking class) you can learn from some of the greatest local Balinese cooks and receive a nice relaxing massage after!
Head east to the Goa Gajah Temple. Known locally as the Elephant Cave, there are loads of gaudy and interesting carvings to see.
To get an understanding of local culture, head to the Agung Rai Museum of Art, where you'll find both contemporary and ancient examples of Balinese art.
Some brilliant local restaurants include Pundi Pundi Restaurant, Laka Leke, and Folk Pool & Gardens.
#2 Near Ubud Market – Best Place to Stay in Ubud on a Budget
Coming on a trip to Ubud doesn't mean you have to break the bank. I've got you covered for an unforgettable trip without having to splash the cash, and the best neighborhood to do this is near Ubud Market.
Why? Well, it's right in the center of the city, so you don't have to spend money on getting in and out of town, and there are so many free-of-charge attractions to enjoy! Whether you want to enjoy the great outdoors on a walking tour or visit some of the city's most incredible temples and museums, you'll have everything on your doorstep here!
One word to describe these villas is authentic. Not only will the onsite staff offer you meals, massages, and magnificent service, but you'll also have access to some amazing grounds. Stroll around the stone gardens, take a dip in one of the pools, or simply sit on a lounger and take in the incredible views.
Perched on a high cliff, you'll find this brilliant, contemporary villa with amazing views and fantastic staff. You'll have your own private butler and chef ready to serve you some amazing meals, and you'll be within walking distance from both the center of Ubud and the surrounding jungle and valley!
Enjoy a stay in this modern and contemporary hostel, which provides you with a privacy pod for your own personal space. You can start your day with a complimentary breakfast, take a dip on the rooftop pool or enjoy a free yoga class every Wednesday to find your zen before embarking on your adventures!
Things to See and Do Near Ubud Market
If you want to see some amazing ancient architecture, head to Saraswati Temple, in honor of the goddess Saraswati the goddess of learning, literature, and art.
To really get an understanding of the local people and communities, head along the (Ubud Rice Field and Village), which will take you through the local farming areas.
Ubud Traditional Art Market is a great place to take some snaps if you're into photography!
You simply cannot visit Ubud without visiting its palace. With an amazing history, Ubud Palace plays host to some gorgeous dance performances and artwork.
If you want to see more of the city in a shorter amount of time, then book a (Bali E-Bike Tour)!
#3 South Ubud – Best Place to Stay In Ubud for Nightlife
South Ubud is the place to explore the older parts of the city, whilst also having the opportunity to see the city by night! Enjoy some local performances or head to the city's more natural phenomena with waterfalls and temples to explore.
For adventure, there's a whole host of outdoor activities to pique your interest, and of course, the nightlife here will keep you up and dancing until the sun comes up!
This is a luxury hotel in a nutshell. Wake up beside a shimmering pool and treat yourself to a complimentary continental breakfast! You can choose from a variety of accommodations, whether you're looking for a simple room or a whole suite, there's everything available for you here! Although this hotel is a little further out of Ubud, the market is still just a short 4 miles away.
Best Villa in South Ubud: Villa Lush
When you want to relax, disconnect and unwind from your usual daily stresses, Villa Lush is a beautiful place to spend a peaceful getaway. Sitting beside rolling rice paddies, and featuring a lush shared garden with a glistening swimming pool, you can enjoy the tropical heat, cool breezes, and stunning views.
Just a five-minute walk from Ubud Palace is this charming hostel, presented in traditional Balinese architecture. Each room has a private bathroom and you can enjoy your own balcony with a view over the gardens for a little extra charge!
Things to See and Do in South Ubud
Grab a ticket to one of the best shows in Ubud – a Barong Dance show! Each dance tells stories of ancient kings and wars, and the costumes are out of this world! A mesmerizing performance for you to enjoy in the setting of a traditional stage.
Head to one of Ubud's best yoga retreats at Samyama Mindfulness Mediation Center for some unwinding time.
For a stunning sight, head down to the Tegenungan Waterfall. You can access it by some steep steps, so make sure you're careful but once you're down there, you can sit on the banks or even immerse yourself in a small bathing pool!
If you and your friends are adventurers, then head to this tour
If you want to see one of the oldest temples in the city, then head to Jukut Paku Cliff Temple.
There are some great restaurants and bars in South Ubud, such as Lovin Bar & Restaurant and No Mas Bar!
#4 Penestanan – Coolest Place to Stay in Ubud
Penestanan is a gorgeous neighborhood just to the west of the city. The reason it's so fabulous is that it has great access to the heart of the city, but it's also really easy to get out into the countryside.
Head onto a gorgeous hiking trip for the day or explore some of the area's abundance of museums and art galleries to uncover some of the best-kept secrets in Balinese art!
Where nature's embrace is pure and captivating. architectural brilliance and lush surroundings as you discover the 60 exquisite suites and villas nestled amidst majestic trees, terraced rice fields, and captivating gardens at the Four Seasons Resort Bali.
Best Homestay in Penestanan: Raditya Villa
Here, you'll be within walking distance of trendy bars and fancy restaurants but don't worry. This homestay is a private oasis where you can relax and enjoy your own space and tranquillity. There is a gorgeous pool and each room has a lovely balance of traditional Balinese décor and contemporary convenience.
This is a bright and spacious villa with three lovely bedrooms, each offering its own atmosphere of relaxation and tranquillity. It's just a 15-minute walk into the center of town but if you want to stay local, there is a beautiful garden and pool on your doorstep.
Located on Campuhan Main Street is this easily accessed hostel, right in the hustle and bustle of Ubud's exciting center. The hostel itself runs some fantastic activities including white water rafting, sunset trekking, and cycling tours, and you'll even have the chance to hire a motorbike to aid your explorations!
Things to See and Do in Penestanan
The Neka Art Museum offers some incredible artwork for you to peruse, mostly from local artists!
It wouldn't be a visit to Penestanan without taking on the Campuhan Ridge Walk. Stroll through luscious hillsides where you'll be spoilt for sweeping views and tranquil moments to take it all in.
For a different way to see your surroundings, head out to Hideaway Swing Bali, where you'll be levitated in the air and rocked gently as you take in the amazing views.
The Museum Puri Lukisan boasts a huge collection of local artworks and sculptures in a delightful ancient building.
Want to increase your flexibility and find your zen? Then head to Ubud Yoga House, where you'll have first-class instructors teaching you the basics of this ancient art.
The Blanco Renaissance Museum features some of the best artwork from the famous Antonio Blanco. It also has some lovely gardens, a gift shop, and incredible hilltop views.
#5 Suweta & Tirta Tawar – Best Place to Stay in Ubud For Families
Organizing a family holiday can be very stressful, which is why I've done all the hard work for you. With a stay in Suweta and Tirta Tawar, you'll have a range of activities ready for you and the family to take on.
Some of them are a bit more daring, and some are designed for pure relaxation, so you can tailor your trip however you choose!
This hotel has everything you and the family could want! Set in a traditional Balinese building, you can go for a family swim in the infinity pool, grab a bite to eat at the fabulous onsite restaurant, or make a visit to the spa center while the kids play in the garden! There's even the chance to hire bicycles so you can explore the local area easily.
Here, although you'll have your private space, you'll be waited on hand and foot by staff and a top-class chef who can rustle you something up in the fully-equipped kitchen. You can take a dip in the pool before embarking on a family adventure in the local area – and the staff are local too so can help you out with deciding where to go!
Best Luxury Villa in Suweta & Tirta Tawar: Balinese Villa
This is an authentic stay so it's perfect if you want to take the kids away somewhere that is rustic and straight from traditional Balinese architecture! There's a small private pool or you can make friends with other families in the larger sharing pool as part of the compound.
Things to See and Do in Suweta & Tirta Tawar
If you're a family of thrill-seekers head to Sky Swing Bali! Here, you'll be able to take in breathtaking views of the surrounding area from a swing or one of the nests available on this site!
If you'd rather have a bit more of a relaxing trip then head to the Ubud Traditional Spa, where you can soothe away any aches and pains from your adventures with some incredible local treatments.
Why not learn a new skill as a family like Batik Painting It is a traditional art form that involves hand-painting fabrics and will make a lovely souvenir to take home from your trip!
Jump aboard the Ayung River as you and the family take on white water rafting down this ferocious and exciting river!
Here's what people usually ask me about the areas of Ubud and where to stay.
What is the best budget accommodation in Ubud?
Best Hostel in Ubud: Bale Bali Inn where budget-friendly and good vibes collide to create the ultimate experience for young travelers like us. Step into a world where affordability meets excitement.
What are the best luxury hotels in Ubud?
My top pick for a luxury hotel has to be the Four Seasons Resort Bali at Sayan where luxury meets paradise! In the depths of breathtaking tropical landscapes, this hotel offers an unparalleled escape for those seeking the ultimate comfort.
What are the best hotels in Ubud for Kids?
The Kayon Jungle Resort is the perfect getaway for families with children! A kid-friendly oasis with a swimming pool that will make a splash with the little ones.
What hotels in Ubud have a nice spa?
Warwick Ibah Luxury Villas & Spa where relaxation and rejuvenation are top priorities! Surrounded by serene sights, this hotel is the ultimate haven for those seeking a relaxing escape.
Don't Forget Travel Insurance for Ubud
ALWAYS sort out your backpacker insurance before your trip. There's plenty to choose from in that department, but a good place to start is Safety Wing.
They offer month-to-month payments, no lock-in contracts, and require absolutely no itineraries: that's the exact kind of insurance long-term travellers and digital nomads need.
SafetyWing is cheap, easy, and admin-free: just sign up lickety-split so you can get back to it!
Click the button below to learn more about SafetyWing's setup or read our insider review for the full tasty scoop.
Vibrant culture, beautiful scenery, and fascinating history –Ubud has so much to offer to travelers of all types!
Let me sum it up: If it's your first time in Ubud, you'll absolutely love staying near the Monkey Forest! It's the perfect location to immerse yourself in the fascinating culture of the area.
Now, when it comes to luxury, the one place that stands out in Ubud is none other than Maya Ubud Resort & Spa. It's an authentic, relaxed, and truly exquisite hotel that will make your stay unforgettable!
But hey, if you're on a budget, worry not! I've got the perfect recommendation for you. Look no further than Bale Bali Inn. A unique stay without the cost!
Have I missed anything? Let me know in the comments below! Otherwise, enjoy your travels!
Do you own an awesome hostel, hotel, or apartment? Want to be featured on our list? Email [email protected] to find out how.
Updated May 2023
---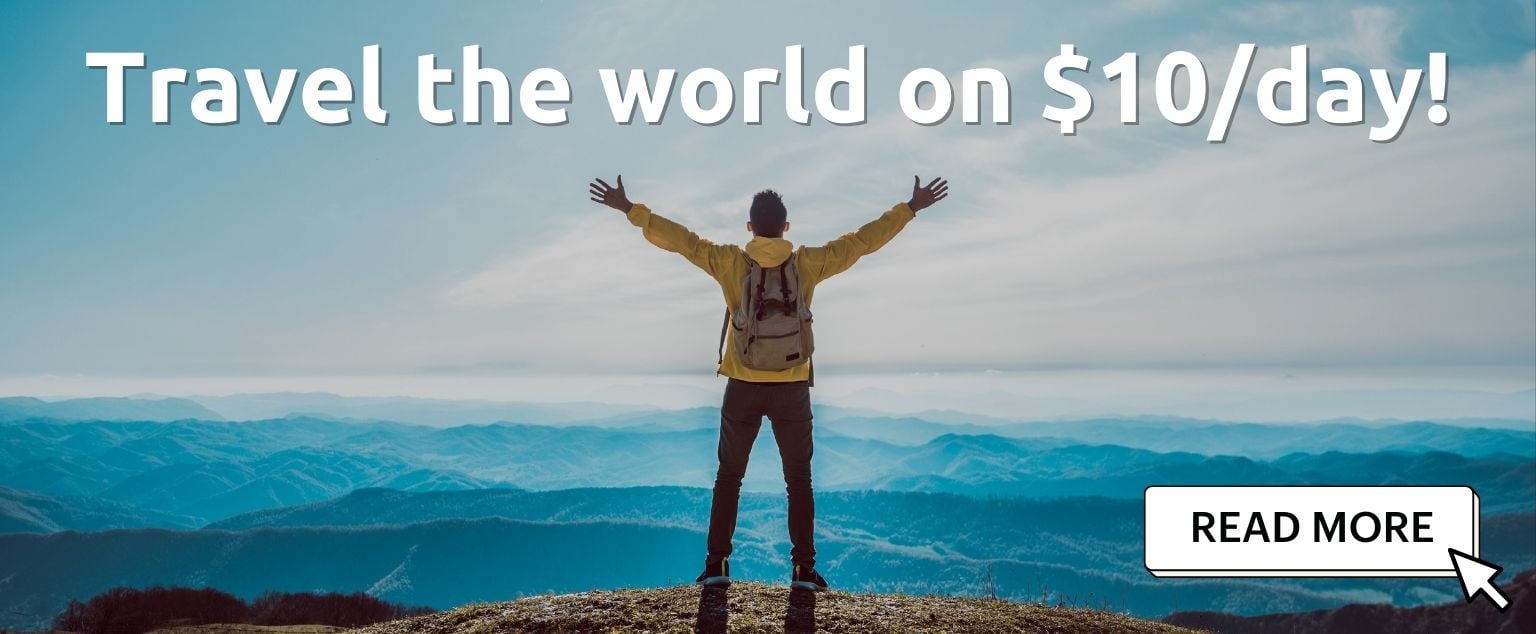 And for transparency's sake, please know that some of the links in our content are affiliate links. That means that if you book your accommodation, buy your gear, or sort your insurance through our link, we earn a small commission (at no extra cost to you). That said, we only link to the gear we trust and never recommend services we don't believe are up to scratch. Again, thank you!