The "Island of the Gods" or Bali as it is known to friends is a paradisical island filled with magic, mystery and endless possibility. For holidaymakers, backpackers, budding digital nomads and experienced expats, Bali promises the adventure of a lifetime from the beautiful tropical south coast to the luscious heart of the jungle.
But…where should you stay in Bali?!
Are you looking for beaches and parties, or temples and rice paddies? Regardless of your holiday plans or intentions, we guarantee that Bali has the perfect area for you…but which one is it?!
I have broken down all the best areas to stay in Bali from the super popular to the lesser-known hidden gems, there is a dream spot for everyone!
Grab a cup of tea, and get ready to learn all about the coolest places in Bali.
Dotting the vast scenic landscape, across rolling hills and black sand beaches, villas, hostels, hotels and resorts provide idyllic accommodation for an unforgettable stay.
Whether you are travelling on a budget or have saved up for that once-in-a-lifetime trip, Bali has something to suit every travel style and every bank balance. Along with stunning properties comes attentive service from super-friendly locals and even if you are only spending $5 for a bunk-bed spot, the service you receive will still be 5-star.
Here is a small insight into what to expect from Bali…
The Best Hostel in Bali – Tribal Bali
Looking to find that perfect place to work, rest and play? Welcome to Tribal Hostel, the world's BEST co-working hostel… Bali's first custom-designed, purpose-built digital nomad-friendly hostel is now open! Mingle, share inspiration and find your tribe whilst grafting co-working space or soaking up some sun in the garden or bar… There's a gigantic pool too so it's always time for a refreshing dip to break up the day's hustle. Plus: epic food, legendary coffee and awesome cocktails! What are you waiting for? Check it out…
The 1 bedroom bungalow has a beautiful thatched roof and wooden interior with plush furnishings – perfect for a surfer, yogi or someone who wants a relaxed escape. Watch the sunrise over the cliffs and catch an incredible sunset on the horizon, from its seafront position with a sunny terrace you have a front row seat to the scenic landscape.
Best Resort in Bali – Soori Bali
Spread out across the Tabanan coastline, Soori Bali is a sprawling impressive property sitting in brilliant bright contrast against the black sand beach. Filled with super luxurious accommodations, it is a picture-perfect place to escape the crowds and spend some quality time with your loved ones in style. Overlooking the ocean from pool suites, private villas and deluxe rooms, there is space for every budget and group. Sip fruity cocktails as the sunsets into the horizon, Soori is an unbelievable place to stay in Bali.
Knowing where to stay in Bali can be a bit of challenge – especially for the first timers. But whether you are looking to party, surf, explore or simply find a place to bring the fam, Bali has a spot for you.
The newest, hippest must-go area on the island is Canggu. Located just an hour from the airport, it is a hotspot for digital nomads, partiers, surfers and backpackers alike. If you are on a budget, wanting to explore and enjoy the trendiest spots, Canggu is the best place for you. Here you can spend long days soaking in the sun at buzzing beach clubs, pamper yourself during a long afternoon at the spa, and catch a magical sunset over a delicious beachside meal. Basically, Canggu is the most happening area right now!
Uluwatu is famed for being one of the best surf spots in the world. Featuring some of the most beautiful beaches on the island, impressive currents, cliffside properties and hidden caves, if you are a beach-lover Uluwatu is the spot for you. You can enjoy extended days on the perfect white sands, soaking in the sun, tackling the waves and sipping ice-cold beers at one of the cliff top bars with unbeatable sunset views. For a really tropical island adventure, Uluwatu is first-class.
My third top recommendation of where to stay in Bali is Ubud. Sitting at the heart of an island, surrounded by thick tropical jungles and packed full of culture, if you are looking for spiritual escape, jungle adventure or want to immerse in the culture of real Bali, this is the place to do it. Visit the stunning temples, celebrate vibrant Balinese festivals head into the jungle to find mystical waterfalls, and come up close and personal with nature. Ubud is the place for disconnecting from the modern world, and reconnecting with yourself.
No matter how you want to explore Bali, there is a stunning place to stay.
1. Canggu – Best Area for Backpackers on a Budget
Now we are going to get into the nitty-gritty of each area in Bali, starting out with my top recommendation – Canggu!
The home of amazing cafes, trendy boutiques and beach bars, Canggu is a perfect place to stay if you are looking to relax, socialise and eat some incredible food while you're backpacking Southeast Asia. Jam-packed with high-quality hostels, super extravagant villas, the best luxury hotels in Bali and beachfront resorts, the huge range of accommodations makes it an ideal base for every type of traveller.
Canggu is the best place in Bali for a backpacking adventure. Not only is it easy to explore the island from this central base, the town is also filled with activities for those days where you don't fancy a long ride on your motorbike. With lush rice paddies, beautiful beaches and the bustling town centre, Canggu has a bit of everything. On top of that, Canggu is also known for amazing restaurants. You will never want to leave!
Trendy Private Villa in Canggu – FELLA Villa
Exuding island beauty with a relaxed boho-chic style, FELLA Villa is an idyllic place to stay in Canggu. Featuring 3 bedrooms, you can share the cost with friends or shack up with your family for a memorable escape. Located just a few minutes drive from Old Man's and the beach, it is right in the middle of the action.
Encompassed by tropical gardens, LILA Boutik is a beautiful accommodation with a clean bright style and homey amenities. The bedrooms encircle the shared swimming pool with breezy terraces and relaxed seating. Away from the crowds, just a 20 minute drive from the beach, the luxury hotel is perfectly located to enjoy a peaceful romantic stay with your partner, or solo escape.
Epic Coworking Hostel in Canggu – Tribal Bali
Looking to find the perfect place to work, rest and play? Well we bring you Tribal Hostel, the world's best co-working hostel… Bali's first custom-designed, purpose-built digital nomad-friendly hostel is now open! Mingle, share inspiration and find your tribe whilst working in the epic co-working space or soaking in some sun in the garden or bar… There's a gigantic pool as well so it's always time for a refreshing dip to break up the day's hustle. Plus: epic food, legendary coffee and awesome cocktails! What are you waiting for? Check it out…
Beachfront Paradise Resort in Canggu – COMO Uma Canggu
A sprawling beachfront haven along Echo Beach, COMO Uma Canggu is a modern luxury resort. Filled with lavish amenities, restaurants, a spa and bar, you have everything you need on-site, facing out to the ocean. You can easily explore Canggu from its position, but still have a touch of peace and serenity. Spend days soaking around the pool, snacking on the impressive menu and sipping cocktails in the cool beach breeze.
Things to See and Do in Canggu
Spend a long day relaxing on the beach at a local beach bar
Take a surf lesson with a professional instructor
Have brunch and morning coffees with friends at the trendy cafes
Shop in the beautiful independent boutiques
Pamper yourself with a spa day
Take a jewellery class
Watch movies beside the beach at The Lawn
Catch sunset at La Brisa
2. Ubud – Best Area for a Romantic Retreat
Ubud is the cultural heart of Bali with museums, art galleries, temples and markets. Known for being a premier honeymoon destination, Ubud has gained itself a reputation for being the most romantic area in Bali. As well as home to the (in)famous Monkey Forest.
With thick tropical jungles, towering hills, terraced rice paddies and rushing rivers, if you love nature, Ubud is the place to go. You can find villas perched on the edge of the ravine, among the trees and overlooking expansive paddy views – ideal for escaping reality with your partner to spend quality alone time in complete solitude. Filled with luxury accommodation options, affordable hostels and hotel rooms, it is accessible on every budget.
You can take your holiday to a spiritual level by getting a blessing at a local temple, and having a session with a Balinese healer. Great for backpackers and travellers who want a slower pace, Ubud is a beautiful place to unwind, relax and enjoy a touch of the classic Bali.
Calm and Peaceful Airbnb in Ubud – Villa Luna
Forget your worries and retreat with your loved ones to this idyllic exquisite villa on the outskirts of central Ubud. Ideal for a quiet weekend away, or romantic escape, you can spend your days lounging in the spacious breezy living areas, overlooking the endless lush rice paddies and dipping into the shared swimming pool. For your own piece of paradise, Villa Luna is the perfect setting.
Featuring spacious and modern dorm rooms, Sunshine Vintage House is an ideally located hostel perfect for those on a budget. Just a 10 minute walk to the heart of Ubud, you can easily explore the town on foot to try out nearby cafes, delicious restaurants, perhaps even some local warungs. Visit the art market for souvenirs to take home and wander the Monkey Forest to meet the furry residents.
The Best Jungle Resort in Ubud – Four Seasons
When you think of luxury resorts, the Four Seasons is one of the first ones that come to mind. Etched into the hillside with sprawling grounds, a koi pond and infinity swimming pool, if you want romantic luxury, the Four Seasons is the place to go. Find beautiful private villas, poolside suites and jungle view rooms where you can relax and unwind after a day of exploring the hilly landscape.
Things to See and Do in Ubud
Visit Tegallalang rice paddies
Explore the traditional temples
Meet the monkeys at the Monkey Forest
Shop around the local markets
Walk the Campuhan Ridge walk
Wander the jungles to find natural waterfalls
Dine overlooking the hilly landscape
Raft down the Ayung River
3. Uluwatu – Best Area for Surfers and Beach-Lovers
In the far South of the island, Uluwatu is a must-go place for surfers who want to be challenged with some serious waves. Featuring perfect white sands, bright blue waters and vast cliff sides, it is an incredible spot to enjoy the sun and relax in real tropical style.
As well as magnificent beach sides, Uluwatu is filled with pool clubs, restaurants, bars and shops, so even if you aren't a surfing pro, you can still enjoy the town. Spend your days relaxing in the sun, eating in clifftop restaurants, and catching indescribable sunsets as the night closes in.
My personal favourite beach in Uluwatu is Bingin, the idyllic white sand, crashing waves and beachside restaurants make you feel like you are on a private island. I highly recommend battling the long staircase to reach this piece of heaven!
Paradise Boutique Hotel in Uluwatu – La Cabane
Overlooking outstanding ocean views from its cliff top location, La Cabane is a picture-perfect place to stay in Bali. The quaint bungalow rooms are bright and chic with cosy furnishings, a plush bed and open-air bathroom. Enjoy the tropical gardens, a glistening shared pool and on-site restaurant serving up a vast selection of fresh meals. If you are travelling solo or with a partner, La Cabane is an intimate and memorable cheap hotel.
Affordable Beach House in Uluwatu – Kubu Bingin
A private getaway for 2, Kubu Bingin is a romantic and picturesque spot to spend a beach escape. Sitting on the cliffside above Bingin Beach, the quaint bungalow style home has a front-on view of the turquoise ocean as far as the eye can see. Just steps from the beach, and with its own sunny terrace, you can enjoy the hot rays in privacy or on the white sand. Simple, cosy and tropical, Kubu Bingin is a classic beach home.
Lavish Private Villa Resort in Uluwatu – Uluwatu Surf Villas
If you are a family of surfers who have a taste for the finer things in life, Uluwatu Surf Villas is a luxury resort of super sumptuous villas. With a modern tropical style, unique architecture and homey amenities, it is an amazing backdrop to a magical holiday. Looking out to ocean views from the private pool, with direct access to the beach, and on-site restaurants and bars, you have everything you need at your fingertips. After an early morning of surfing, you can return to your own island oasis for a day of relaxing and quality time with your loved ones.
Best Hostel for Surfers in Uluwatu – Sultans of Swell
With prices starting from US$5 per night, Sultans of Swell is a perfect budget Bali hostel for surfers watching their pennies. Featuring private and shared dormitory bedrooms, the hostel is an ideal place to meet other keen surfers, learn some new techniques and make new friends. Located close to all the best surfing beaches in the area, Sultans of Swell is a perfect base for a Bali surf adventure.
Things to See and Do in Uluwatu
Tackle the famous Uluwatu waves with some surfing
Lounge on beautiful beaches
Catch sunset at Single Fin
Dine over amazing Italian food at Casa Asia
Find hidden beaches down the cliff sides
Visit Uluwatu Temple and watch the Kecak dance
4. The Gili Islands – Coolest Place to Stay in Bali
If Bali isn't enough of a stunning paradise for you – which I can't believe – the island is just a short boat ride away from the Gili Islands. Another tropical oasis with picturesque beaches, scenic views out to neighbouring islands and easy relaxed living, the Gilis is a perfect place to switch-on holiday mode.
There are 3 islands to choose from: Gili Trawangan – the party island, Gili Air – the peaceful island and Gili Meno – the smallest island. Depending on your plans, the Gilis has a great place for you to stay.
Easily one of the coolest places to stay in Bali, the Gilis are a truly magnificent setting for relaxing in beach bars, partying in the moonlight and basking in the beauty of Indonesia.
Idyllic Tropical Private Villa in Gili Air – De Coco Villa & Suites
Just 50m from the beach, De Coco Villa & Suites is one of the best villas in Lombok! This stunning island accommodation has lush tropical gardens, a glistening private pool, spacious open-plan living areas and 4 cosy bedrooms. Perfect for a family or group of friends, you can have your own private space to relax and soak in the sun only walking distance – or a short bicycle ride – from the restaurants, cafes and bars of the island. After a day on the beach, you will be happy to return to your own piece of paradise. 
Boho-Chic Bungalow Room in Gili Air – L'Archipel
Towering palm trees, lush lawns and a glistening pool awaits at this paradise island resort. L'Archipel is filled with bungalow-style private bedrooms where you can rest and unwind after a day of exploring. Close by to the restaurants and beach bars of Gili Air, you can spend long days lounging in the sun around the pool and enjoying the tasty snacks available from the on-site restaurant.
For something a bit quirky and different, The Rabbit Tree Hostel is a budget hostel with some incredible amenities. A cinema, ping-pong table, Mario-kart set up and games nights are all available for nights in with your friends and new travelling buddies. Featuring dorm rooms and private rooms, all at reasonable prices, if you are looking for a place to unwind on peaceful Gili Meno, The Rabbit Tree Hostel is a great spot!
Stunning Beachfront Villa Resort in Gili Trawangan – Gili Eco Villas
This sprawling resort along the beachfront of Gili Trawangan has a collection of private villas and bungalows ideal for a small family or group of friends. Perfectly located just a short walk – or bicycle ride – from all the restaurants, cafes and bars, it is easy to enjoy everything the island has to offer. On lazy days hang out on the private beachfront, dine at the on-site restaurant and catch a magical sunset with a fruity cocktail in hand.
Things to See and Do in Gili Islands
Snorkel right off the beach and swim with turtles
Take a snorkelling trip between all the Gili Islands
Bask in the sun on the sand
Cycle the entire island(s) in just over an hour
Sip cocktails at happy hour on the beachfront as the sunsets behind Lombok
Take a beachfront yoga lesson
Find all the sea swings for epic Instagram pictures
5. Seminyak – Best Area for Shopping
Arguably the most famous area in Bali, Seminyak has recently lost its top place as the must-go area for partying, but it is definitely still one of the best spots for shopping!
Filled with independent boutiques, shopping malls and branded stores, if you are looking to partake in some retail therapy, Seminyak is the best place to stay in Bali. You can shop til you drop, enjoy delicious food from some of the best restaurants in town and watch sunsets from one of the idyllic beach clubs. Home to the likes of Potato Head Beach Club, KU DE TA and Mano Beach house, you will be spoilt for choice of where to eat on the beach.
For a girl's weekend, cosmopolitan escape or family holiday, Seminyak is the perfect place to be.
Romantic Hideaway in Seminyak – The Nest
For a couple looking for their own romantic hideaway, The Nest is an intimate, private and beautiful escape. Located in the gardens of a boutique hotel, you get access to all the amenities of the hotel as well as your own special space. The simple island room has a bedroom and en-suite bathroom along with a small terrace, the perfect space to spend quality time with your partner.
Within the comfort of this sprawling luxury resort you can have your own private villa in Kerobokan, just outside Seminyak. Enjoy access to amazing amenities, including a butler service, and its enviable beachfront location. Dip into your private pool or refresh overlooking the ocean from the shared space, this is one of the best resorts in Southern Bali.
Epic Central Hostel in Seminyak – Kosta Hostel
Bright, tropical and chic, Kosta Hostel is one of our favourite hostels in Bali. With a shared pool, bohemian vibe and communal areas, it is a perfect place to make some new friends and share experiences with the other guests. Just a moment's drive from the heart of town and the beaches, you can enjoy everything Seminyak has to offer!
Things to See and Do in Seminyak
Shop til you drop around Kayu Aya and Seminyak Square
Visit Potato Head Beach Club for a day in the sun with tasty cocktails
Watch a magnificent sunset from Mano Beach House
Take a surf lesson on Seminyak Beach
Explore Eat Street for all the best restaurants in town
Boogey the night away at one of Seminyak's bars and clubs
6. Sanur – Best Area for Families with Children
Travelling to Bali is one of my favourite memories as a child. Learning about a different culture, and exploring the polar opposite landscape to my own home helped to develop my love for exploration and travel.
Sanur is the perfect place to stay in Bali for families. It's quiet, beachside and filled with some of the best resorts on the island. Explore Bali with your kids without the rush of traffic and hectic beaches.
Lounge around the pool, explore the town by bike, take part in water sports on the beach and dine at amazing delicious restaurants. This sleepy beachside town is a slow and peaceful spot where you can spend quality time with your friends and family.
Sprawling Luxury Private Villa in Sanur – Villa Samadhana
Boasting expansive green gardens, open-air living areas and 5 bedrooms, if you are looking for a luxury family hideaway, you won't find better in Sanur than Villa Samadhana. Ultra luxurious and lavish, the villa is filled with amazing amenities that will make you feel at home – or wish the villa was your home! Just a short drive from the beach and heart of town, it is an idyllic spot for an extravagant Sanur stay.
Affordable Traditional Private villa in Sanur – Villa Shima
Accommodating up to 12 guests in 5 bedrooms, Villa Shima is an ideal place for a large family on a budget. The perfect combination of modern living with traditional Balinese decor touches, you can relax and unwind in style. Lounge around the pool, spend quality time in the comfortable living areas and explore the town on foot. It is the ideal base for a relaxing family holiday.
A traditional Balinese resort with lush sprawling gardens and a huge swimming pool sitting on the beachfront of Sanur, Prama Sanur is a perfect place to base a family adventure. You can spend your days lounging around the resort, dining at the on-site restaurant and soaking in the sun on the beach. Close to Seawalker Sanur, there is plenty to do for the kids! The beautiful beaches of Sanur are some of the quietest on the island, perfect for swimming!
Things to See and Do in Sanur
Wander or ride the beachside along the pavement
Visit the local markets to buy handmade wares
Walk underwater with the Seawalker
Try out watersports from banana boats to snorkelling
Dig into tasty Italian cuisine at Massimo's
7. Amed – Best Area for Diving
For those who are experienced divers, or an aspiring newbie to the underwater world, Amed is a brilliant place to base a diving Bali holiday. Peaceful, local and far from the busy crowds of the South, this East coast area is filled with hidden gems and stunning beaches – as well as the best sea life on the island.
The moments in between diving can be filled with dining at incredible restaurants, hiking the surrounding hilly landscape and tackling a climb of Mount Agung.
Although not a great area to spend a full a 2-week holiday, it is an incredible spot for a long weekend retreat.
Relaxed Beachfront Private Villa in Amed – Pantai Rumah
I love this spot for relaxing, getting away from hectic day-to-day chores and enjoying the ocean. A homey beachfront property with a lush green lawn and private pool, what more could you want for a quick weekend trip or holiday with your loved ones? Soak in the sun, dip into the ocean right in front of the villa and lounge at sunset with an ice-cold beverage on the terrace. Pantai Rumah is a serene and simple getaway.
Family-Friendly Beachfront Resort in Amed – Bunga Laut Bungalows
Sitting just 500m from the beach, Bunga Laut Bungalows is a perfect accommodation for a family with small kids or a group of friends. As part of a diving school, you can take lessons with the on-site professionals before heading out to the ocean. Featuring a restaurant, pool and lush gardens, you have everything you need to relax and unwind. It is one of the best cheap hotels in Amed.
Simple Island Hostel in Amed – Pacha Hostel
Just steps from the beach, Pacha Hostel is a super affordable and local hostel run by a friendly Balinese family. Perfect for backpackers on a budget, divers wanting to save some money and travellers of all kinds, it is a great place to relax and unwind. Featuring dorm-style bedrooms, a spacious restaurant and a wealth of international guests, you can make new friends and enjoy new experiences.
Things to See and Do in Amed
Take diving lessons at one of the beachside schools before exploring the ocean
Snorkel underwater shipwrecks
Try Balinese delicacies at local warungs
Catch an unbelievable sunset on the beach
Dine over super fresh seafood beside the beach
Hike Mount Agung with an expert guide
8. Kuta – Best Area for a Bit of Everything
Only 5-10 years ago, Kuta was the must-go area in Bali with huge luxury resorts, shopping malls, amenities and an expansive white sand beach. These days, it is less visited by the younger crowds, and has become a hotspot for families and older groups.
Still buzzing with restaurants, live music, and bars and clubs along Legian Street, Kuta may not be as popular as previous years, but it is still a great place to stay in Bali for an unforgettable holiday where everything is close by.
Bright and Tropical Private Villa in Kuta – Baby Melon Villas
With tall thatched roofs, a bright white design and chic tropical decor, Baby Melon Villas is a comfortable and serene place to spend a Kuta getaway. Filled with cosy wooden furnishings, modern bathrooms and access to a shared pool, you can spend your days lounging around your own paradise home, or exploring the town. Only a short walk from the beach, shops and restaurants, everything you need is just a moment away.
Just steps from Kuta Beach, Sheraton Kuta Bali is a grand luxury resort with deluxe and ocean views rooms. Towering above the treetops, the infinity swimming pool, on-site restaurant and proximity to Beachwalk Mall makes it ideal for a relaxing Bali escape. This central Bali resort has easy access to the rest of the island for exploring.
Things to See and Do in Kuta
Lounge at one of the sandy beach bars with an ice-cold beer
Try out surf lessons with one of the professional instructors
Wander Beachwalk for some retail therapy
Dine at one of the town's best restaurants
Party the night away on Legian Street
9. Lovina – Best Area for Seeing the Real Bali
Far off on the North coast of Bali, Lovina is a peaceful local Balinese village that has become a must-visit spot for black sand beaches, dolphin watching and catching a glimpse at the real quiet rural Bali.
Around 2 and a half hours from the airport, it is slightly too far for a day trip, but too quiet for longer than a weekend. Arrange for only 1 or 2 nights here to be able to see all the sights and enjoy the peace, before getting too bored.
Idyllic Beachfront Resort in Lovina – Frangipani Lovina
Overlooking the black sand beach and crashing ocean, Frangipani Lovina is a traditional Balinese resort with a shared pool, open-air restaurant and lush tropical gardens. A great sleepover for an early morning dolphin spotting trip, it is a simple and affordable yet cosy accommodation.
Lush Oasis Private Villa in Lovina – Villa Lata Lama
A beautiful island home away from home, Villa Lata Lama is encompassed with luscious gardens, exotic plants and a spacious lawn where you can relax and soak in the sun. Filled with intricately carved wooden furnishings, tall open ceilings and 2 bedrooms, it is a romantic spot for a couple or small family. Just 1 minute from the beach, you can easily explore the landscape for waterfalls, temples and hot springs. Villa Lata Lama is a piece of modern chic heaven in the most traditional part of Bali.
Things to See and Do in Lovina
Wake up early to watch the sunrise and dolphin spotting
Wander the countryside and mountains to find waterfalls
Explore traditional villages and try local cuisine
Spend a long day lounging on the black sand beach
ALWAYS sort out your backpacker insurance before your trip. There's plenty to choose from in that department, but a good place to start is Safety Wing.
They offer month-to-month payments, no lock-in contracts, and require absolutely no itineraries: that's the exact kind of insurance long-term travellers and digital nomads need.
SafetyWing is cheap, easy, and admin-free: just sign up lickety-split so you can get back to it!
Click the button below to learn more about SafetyWing's setup or read our insider review for the full tasty scoop.
Wow! Bali is an incredibly impressive place to explore and each area has its own lures.
Whether you are backpacking South East Asia with a stop over on the 'island of the Gods', or travelling with your family and friends for a long holiday, Bali has the perfect place for you to stay.
Beachfront, in the heart of town, among the jungles or close to restaurants – find your dream island accommodation and explore the vast landscapes of Bali for an unforgettable time.
Do you own an awesome hostel, hotel or apartment? Want to be featured in our list? Email [email protected] to find out how.
---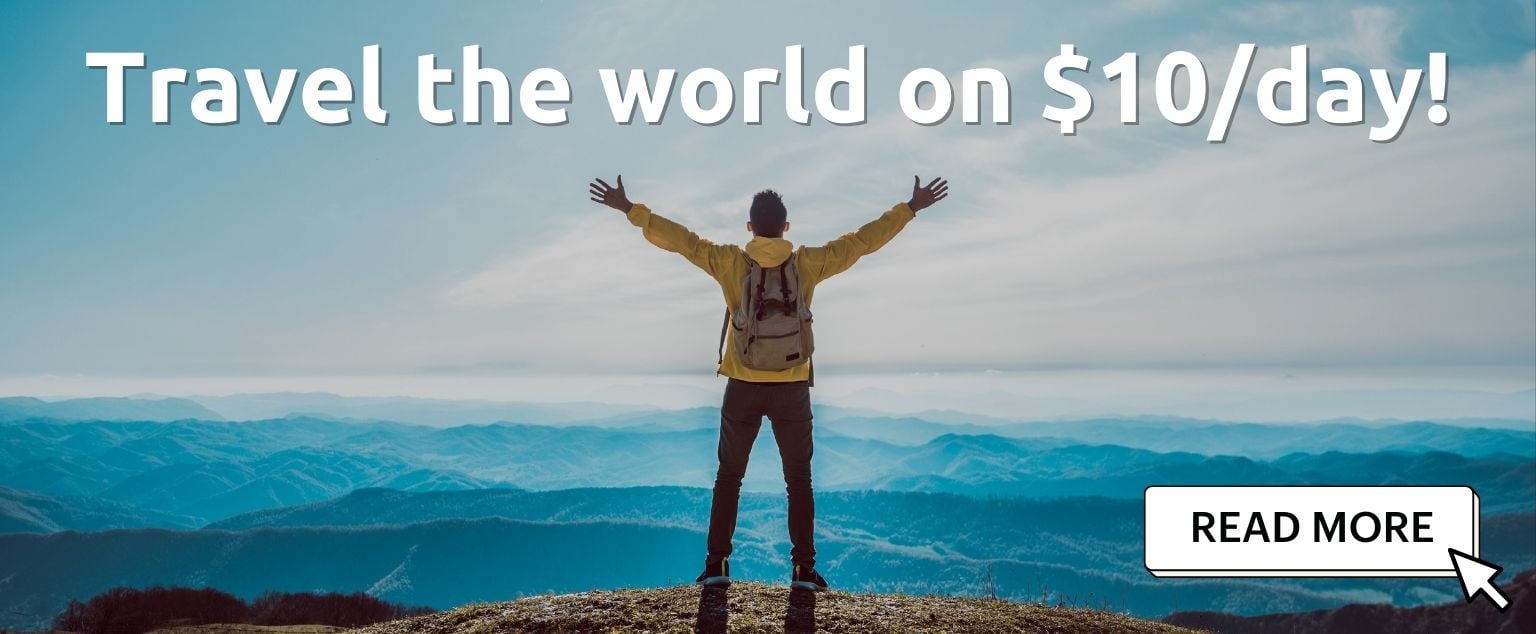 And for transparency's sake, please know that some of the links in our content are affiliate links. That means that if you book your accommodation, buy your gear, or sort your insurance through our link, we earn a small commission (at no extra cost to you). That said, we only link to the gear we trust and never recommend services we don't believe are up to scratch. Again, thank you!