By now, Bali is (in)famous for a lot of reasons: righteous surf, affordable yoga retreats, drunken Australians, all of these and a whole lot more. Sarcasm aside, it truly seems like there is no end to the amount of cool stuff that you can do on this island.
Not shocking is the fact that the diving around Bali is also fantastic! Here you will find a huge array of diving opportunities, from swimming with manta rays to exploring sunken ships to searching for elusive critters like the mola mola.
I understand that not everyone is well-versed in Bali's dive sites, or even scuba diving for that matter; no worries, that's why we're here.
This article is intended for readers looking to learn more about how to dive and where to dive in Bali, regardless of skill level. We'll talk about the best dive sites, how to get certified, what to pack, plus a whole lot more. Whether you're to take the plunge in the Lombok Strait or just a local hotel pool, everyone will be able to glean a little bit from this Bali diving guide.

Unlock Our GREATEST Travel Secrets!
Sign up for our newsletter and get the best travel tips delivered right to your inbox.
The Best Areas to Go Diving in Bali
So you are visiting Bali and looking to get beneath the waves?! Let's not waste time; here are some of the best Bali sites!
1. Diving in Amed
Home to some of the best dive sites in Bali
Notable dive sites: Japanese Wreck, Gili Selang, Fish Pyramids, Ghost Bay
Distance from Kuta Beach: 2.5 hours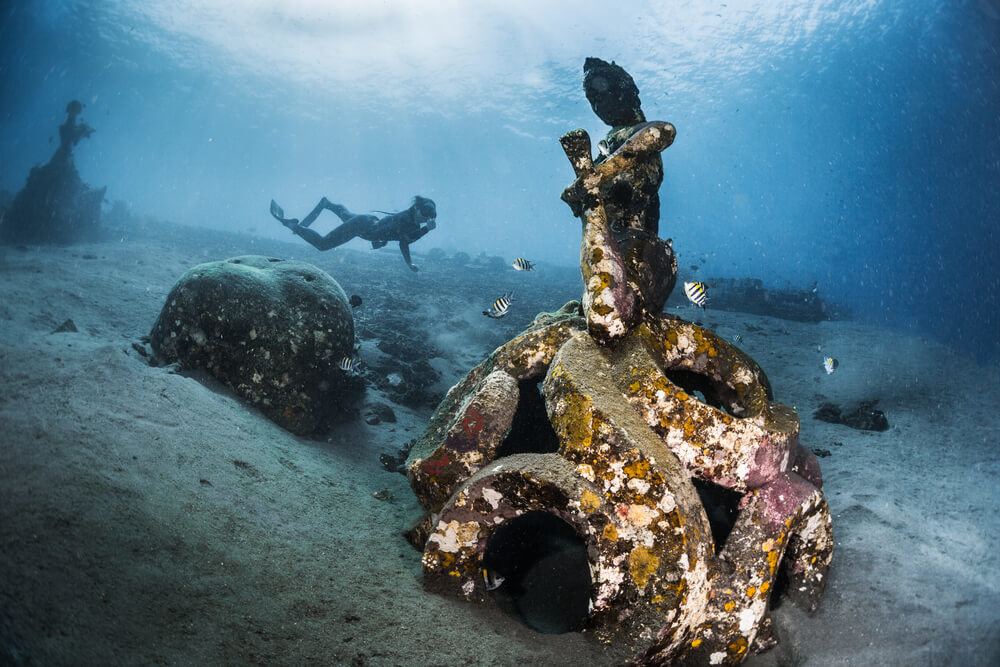 Amed is the new "hot spot" for divers in Bali. Few other places offer such accessibility, convenience, and underwater splendors as Amed does. This is one of the easiest places to see marine wildlife in Bali, not to mention some of the most beautiful as well.
Amed is primarily known as a macro-diving mecca. Small marine animals and corals are in abundance in these waters. Chalk it up to the calm currents, the nutrient-rich volcanic sediments, or the artificial reefs at the Japanese Wreck and Ghost Bay (which the fish frickin' love by the way); either way, there's a lot going on underwater in Amed.
Common life spotted in the area include reef sharks, barracuda, nudibranch, parrotfish, turtles, and a whole lot more. If you're very lucky, you may also have the chance to spot super rare pygmy seahorse, ghost pipefish, and mimic octopus.
What makes Amed so good for diving though is the sheer amount of choices you have. There are many, many local dive centers to choose from, and numerous dive sites. You have options, people, which makes it a great place to start – especially for you beginner divers!
Also, I can't forget to mention that there are some excellent night diving opportunities around Amed as well! In fact, most of the local divemasters can't stop talking about it! Be sure to enquire about a night dive when you visit.
2. Diving at Tulamben
The real MVP
Notable dive sites: USS Liberty Wreck, Seraya Secret, Coral Garden, The Drop-off
Distance from Kuta Beach: 3 hours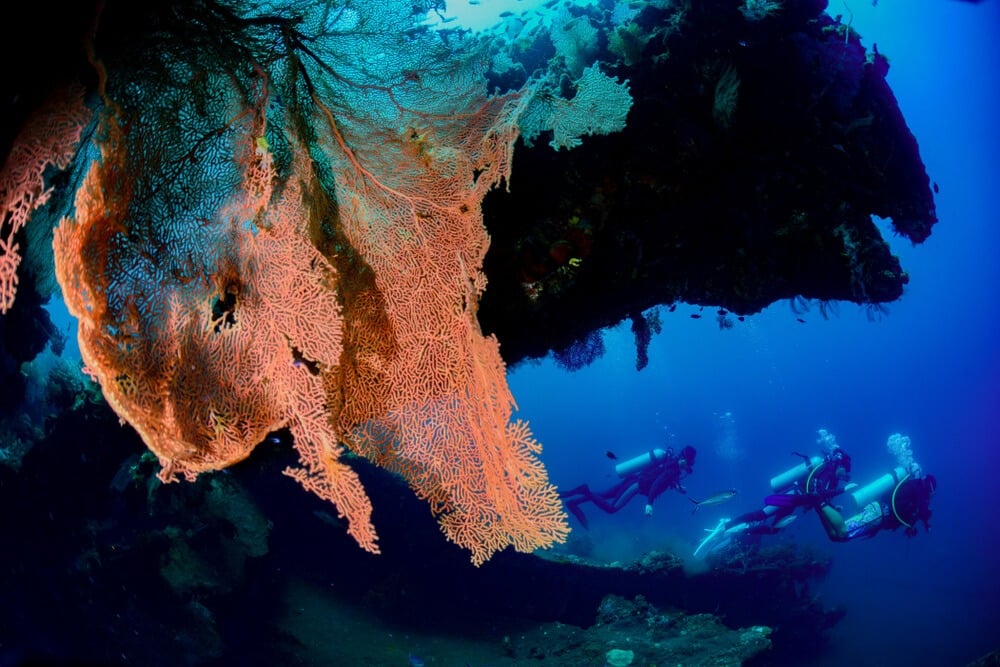 Tulamben is Amed's little northern neighbor. It is so close that often people lump them both into the same category when they consider diving in the region. The two offer a lot of the same marine life, but are each their own fantastic dive sites.
That being said, the diving in Tulamben is arguably better than in Amed.
Tulamben's dive sites are spectacular! The Seraya Secret is probably the best muck diving location in Bali, and the Drop-Off offers great deepwater scuba diving opportunities.
The real draw is the USS Liberty Wreck though; this enormous hull of a sunken ship hosts a vivid array of aquatic life. On every beam and in every crack of the ship, there is some microcosm of marine life. Quite literally, this ship has become a giant living reef.
Because of its grade-A dive sites, Tulamben can be pretty busy; that is of course if you're underwater. Most people don't stay in the actual village of Tulamben; instead, they opt to go on day trips from other parts of Bali or to stay in Amed. This means that the village itself is pretty peaceful, at least by Balinese standards. If you wanted to stay in an area of Bali that was slightly quieter, then Tulamben may be your jam.
3. Diving around Nusa Penida
For people who want to see swim Manta Rays and Mola Mola
Notable dive sites: Gamat Bay, Crystal Bay, Manta Point
Distance from Kuta Beach: 1.5 hours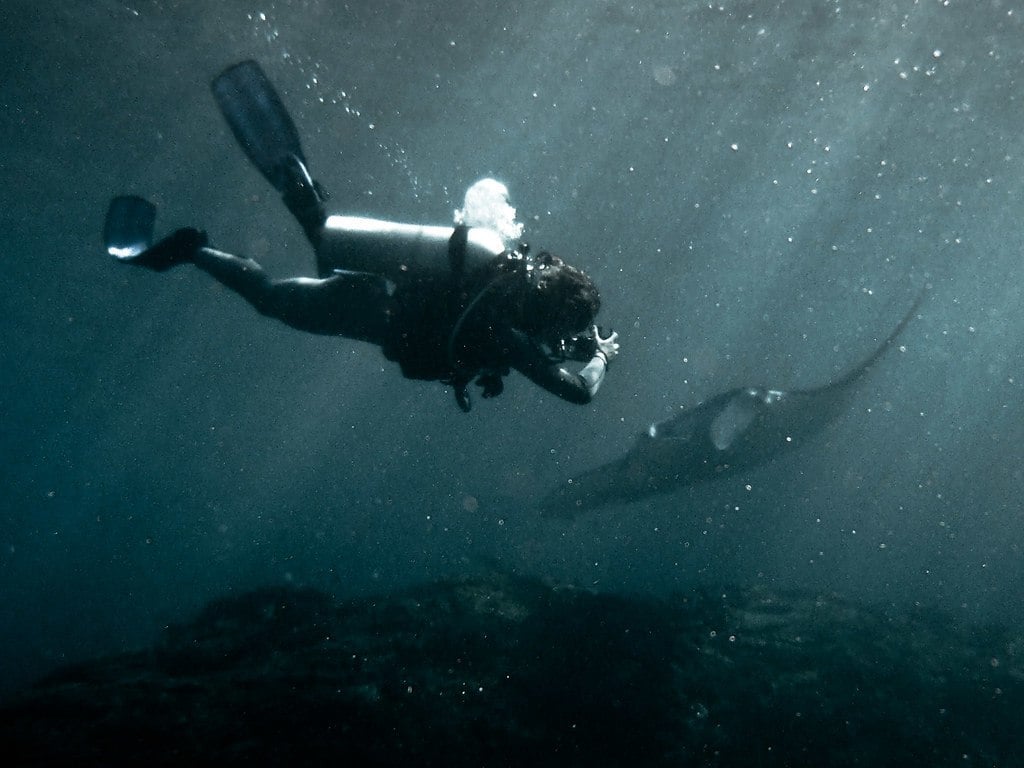 Contrary to what some people might say, you can't just jump in the water anywhere in Bali and expect to see monsters like manta rays. If you pulled this shit when visiting Uluwatu, you'd for sure be in for a very rude surprise. (Spoiler alert: 4-meter waves and really pointy rocks.)
The best, and really only, place to see manta rays in Bali is around the island of Nusa Penida – hence the name Manta Point. Actually, this may be one of the best places in the world to see manta rays. Some local scuba divers say the chances of seeing a manta ray during peak season (April-May) is somewhere between 80-90%. I honestly don't know how accurate those numbers really are BUT, having visited Nusa Penida myself, I think that they are pretty damn close.
Seriously, there are manta rays everywhere around the southern coast of Penida. You don't even have to go scuba diving in Nusa Penida to see them either! You can see them simply by standing on the edge of a tall cliff and look down (like at Manta Point).
There's more to Nusa Penida than mantas. The coral reefs at Crystal Bay and Gamat Bay are both very good and can be seen simply with a snorkel. For more adventurous experienced divers, the elusive mola mola can also be found around the island, though seeing one requires some advanced diving skills.
4. Menjangan Island Diving
The Most Beautiful Coral in Bali
Notable dive sites: POS I, POS II, Eel's Garden, Budack Wreck
Distance from Kuta Beach: 4 hours
There was a time when Amed was considered the place to go remote diving in Bali. Alas, like many of Bali's top attractions, anonymity has gone out the window.
But there are still a few lesser-known places to go diving in Bali! Case and point: Menjangan Island. This paradisiacal island, located off the northwestern coast of Bali, has long been known for its excellent diving. Yet, it still receives a fraction of the number of divers as Amed or Nusa Penida or even Padang Bai. What gives?
The reason why Menjangan Island is less trafficked is that it's so far away from everything else. Most people only make it to this corner of Bali while en route to Java and Mt Bromo, and even then they've usually swept away on a ferry before they can really get a taste of the area.
It's a shame too because Menjangan can really offer a lot. Thanks to its lack of human intervention, the coral reefs around Menjangan are pristine; the kind of bright, colorful stuff you see in Nat Geo. But more than scuba diving or snorkelling, Menjangan is also just a really great place to escape to.
Mangroove Bay Hostel in Sumberkima is just a short drive from the beach where you can hop on a boat to Menjangan Island. A modern, tropical hostel in Bali, it is a truly epic place to stay.
Note that you will need a permit and a licensed guide to visit Menjangan Island. The permit costs 20k IDR and the guide usually costs 350k IDR – you can pick up both at Menjangan's usual port of entry: Labuan Lalang. There are plenty of local dive centers and dive operators around to choose from!
5. Diving at Nusa Lembongan
Very similar to diving around Nusa Penida
Notable dive sites: Blue Corner, S.D. Point, Pura Red
Distance from Kuta Beach: 1.5 hours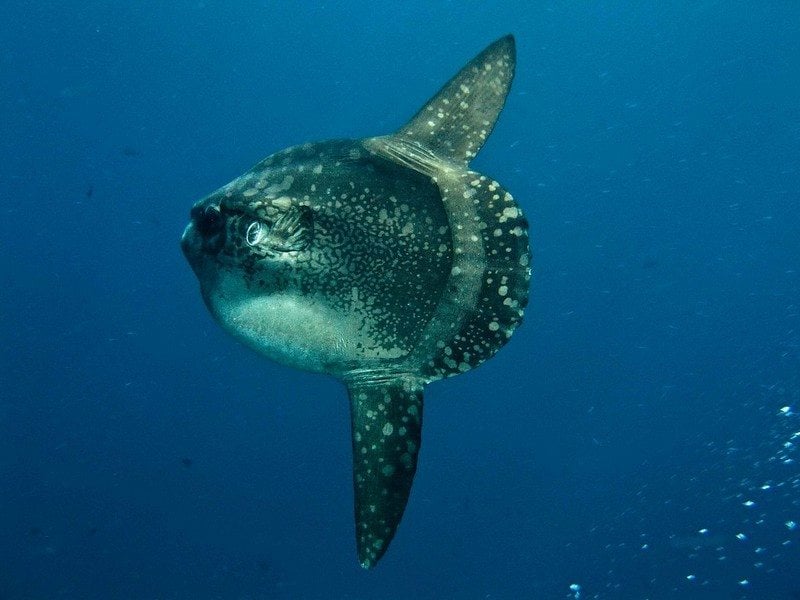 Nusa Lembongan is like the Amed to Nusa Penida's Telambun; one offers more spectacular scuba diving than the other, while one is probably more convenient in which to stay.
Comparisons aside, Nusa Lembongan is still a dive site worthy of being considered alone. After all, it does feature the Blue Corner, which is considered one of the best dive sites in all Bali, comparable to anything in Tulamben or Nusa Penida.
Most dive trips to Nusa Lembongan are combined with Nusa Penida, because the two islands are very close to each other and Penida really is the best place to see marine life like manta rays and mola mola. When done together, both can provide really amazing scuba diving experiences!
Between Nusa Lembongan and Nusa Penida, Lembongan probably has the most local diving centers. This makes the island a great place to base oneself when organizing trips. On that note, when backpacking around Nusa Lembongan, you'll find accommodation generally of a higher standard… plus the bars are better. Everyone loves a good beer after a dive, right?!
6. Padang Bai Diving
A good place to dive in Bali for beginners
Notable dive sites: Blue Lagoon, The Channel, The Jetty
Distance from Kuta Beach: 1 hour
Padang Bai is a great place for beginner divers in Bali for a couple of reasons.
It's closer to Bali's main touristy areas, like Canggu, more than other diving hotspots like Amed or Menjangan Island.
The water here is quite calm so newbies won't have to worry about battling powerful currents.
The diving around Padang Bai, in general, is very good.
The Blue Lagoon is the most popular dive site near Padang Bai and attracts all sorts of divers, both experienced and novice. The water is shallow yet is full of alluring wildlife, like whitetip reef sharks, Spanish dancer fish, rays, and more. At night, this site is also particularly good according to local divers. This is ideal for those looking to shore dive the shallow coral reefs.
The further out you go, the more technical scuba diving gets in Padang Bai. The current starts to pick up and the ocean floor becomes much deeper. For experienced divers, there are lots of deepwater opportunities, especially around the area called "The Channel."
If you just want to go for a snorkel, don't worry; the Blue Lagoon is gentle enough for a casual swim. You can rent snorkeling gear either from your hotel or from one of the local beach shacks. Better to bring your own though.
7. Diving in Pemuteran
Hosts the largest Biorock Project in the world
Notable dive sites: Gede's Reef, Boat Cemetery, Reborn Reef
Distance from Kuta Beach: 3 hours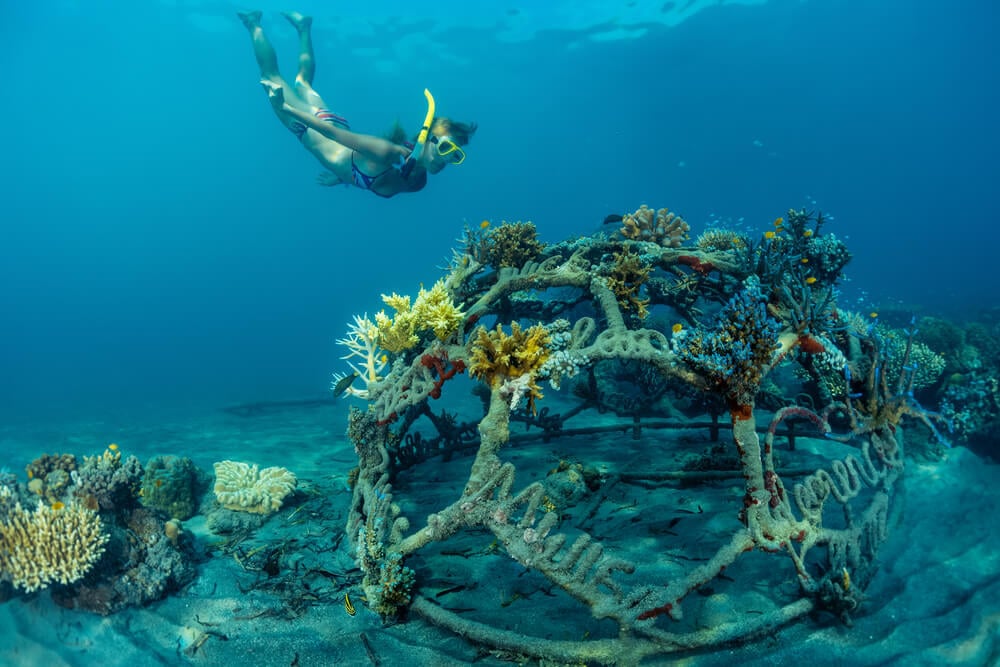 The ethics of diving is a contentious issue. Whilst, on the one hand, scuba diving can offer people the opportunity to experience new environments and has the potential to educate them, on the other hand, it can also lead to environmental abuse. If a particular dive site is very popular, the ecosystem can be damaged due to constant human contact.
Permuteran is an example of what responsible diving in Bali can look like. Thanks to the local Biorock Project, the local marine life around Permuteran is allowed to thrive. By creating new underwater environments and protecting the habitats from fishermen – who have used dynamite to fish in the past – the Biorock Project is creating a stronger aquatic ecosystem. The artificial reef is teaming with amazing marine life.
More and more people are visiting Permuteran every year, as it's also home to one of the best beaches in Bali. It's conveniently located next to Lovina and is within jumping distance of other superlative dive sites like those at Menjangan Island. Hopefully, those that visit will gleem new insight from local endeavors, like the Biorock Project, and will become more enlightened divers as such.
Honorable Mention: Diving near Sanur
A convenient place to base yourself
Notable dive sites: None really, but it's close to Nusa Penida, Lembongan, Padang Bai
Distance from Kuta Beach: 30 minutes
Listen, I'm going to be perfectly honest: there really isn't any diving around Sanur. Hate to break it to ya, but Sanur is pretty much just a port and a bunch of resorts.
Let's not take those two pieces for granted though because where there is a will, there is a way!
Sanur is where you want to go if you have no idea what to expect from a trip to Bali. Because Sanur is super easy to get to from the airport and because it has so many amenities, it would be a great place to base yourself at first.
There are also many dive shops and dive operators in Sanur to choose from. Whether you're looking to organize a diving day trip to somewhere or you're a beginner diver looking to do your first dive in Bali, the local centers will be able to help you out. In particular, Joe's Gone Diving comes highly recommended.
When in the South of Bali, Stop by Tribal Bali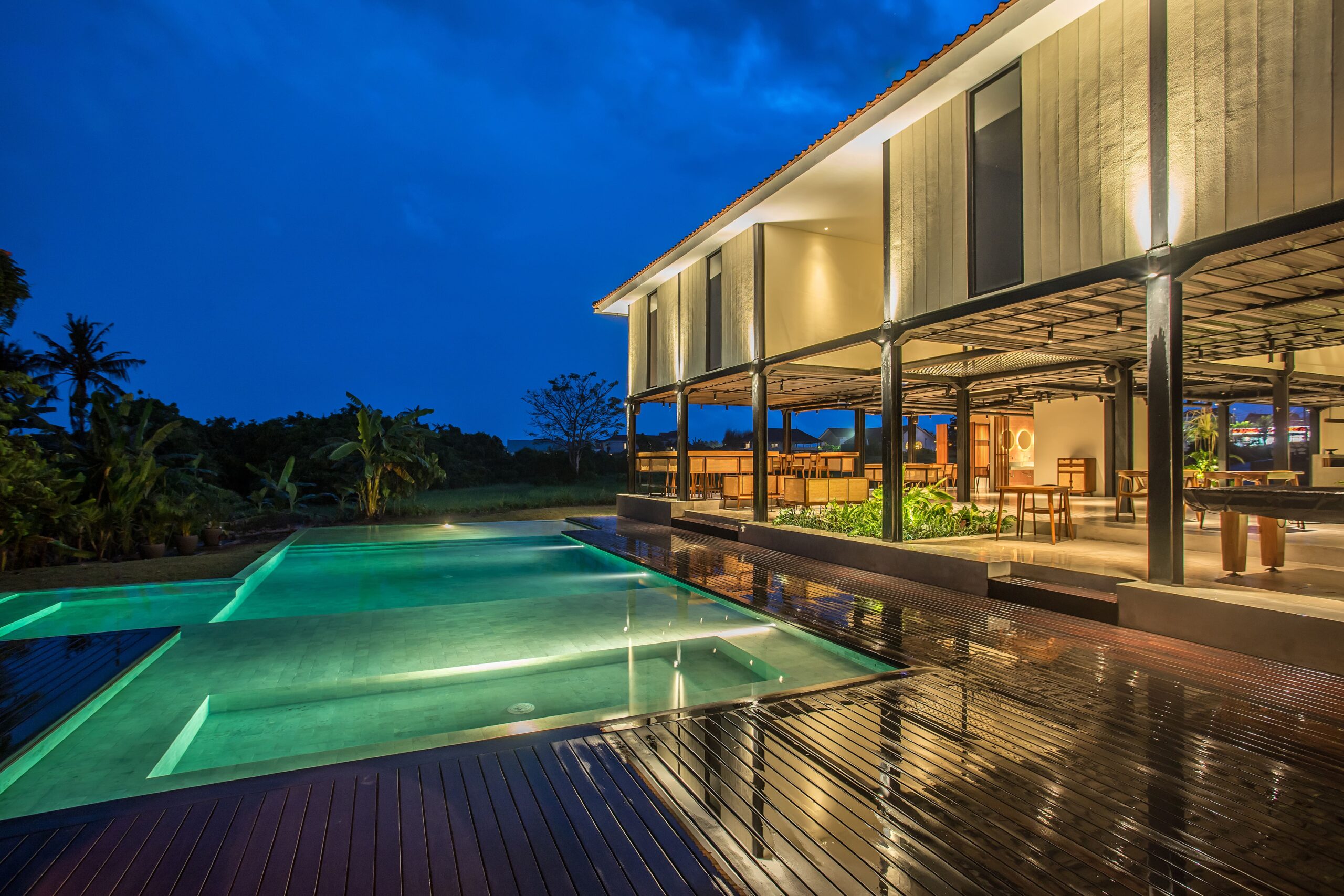 Looking to find the perfect place to hustle, work, rest and play? Welcome to Tribal Hostel, the world's best co-working hostel… Bali's first custom-designed, purpose-built digital nomad friendly hostel is now open! Mingle, share inspiration and find your tribe whilst working in the TREMENDOUSLY HUGE co-working space or soaking in some sun in the garden or bar… There's a gigantic pool as well so it's always time for a refreshing dip to break up the day's hustle. Plus: epic food, legendary coffee and awesome cocktails! What are you waiting for? Check it out…
How to Organize a Diving Trip in Bali
Now that we know where to go diving Bali, we're going to talk about some of the finer details of organizing your trip.
When to Go Diving in Bali
The best time to go diving in Bali is during the dry season, which runs roughly between the months of April and October. During this time, the water is calm, storms are infrequent, and visibility is at peak conditions. Many of the island's most famous underwater life, like manta rays and mola mola, come out to play during this time as well.
April and May are the best months to go swimming with manta rays, which should be on everyone's Bali bucket-list. August to October is when the elusive mola mola appears. Interestingly enough, the traditional Balinese calendar also states that September and October are the best months to go underwater. The more you know!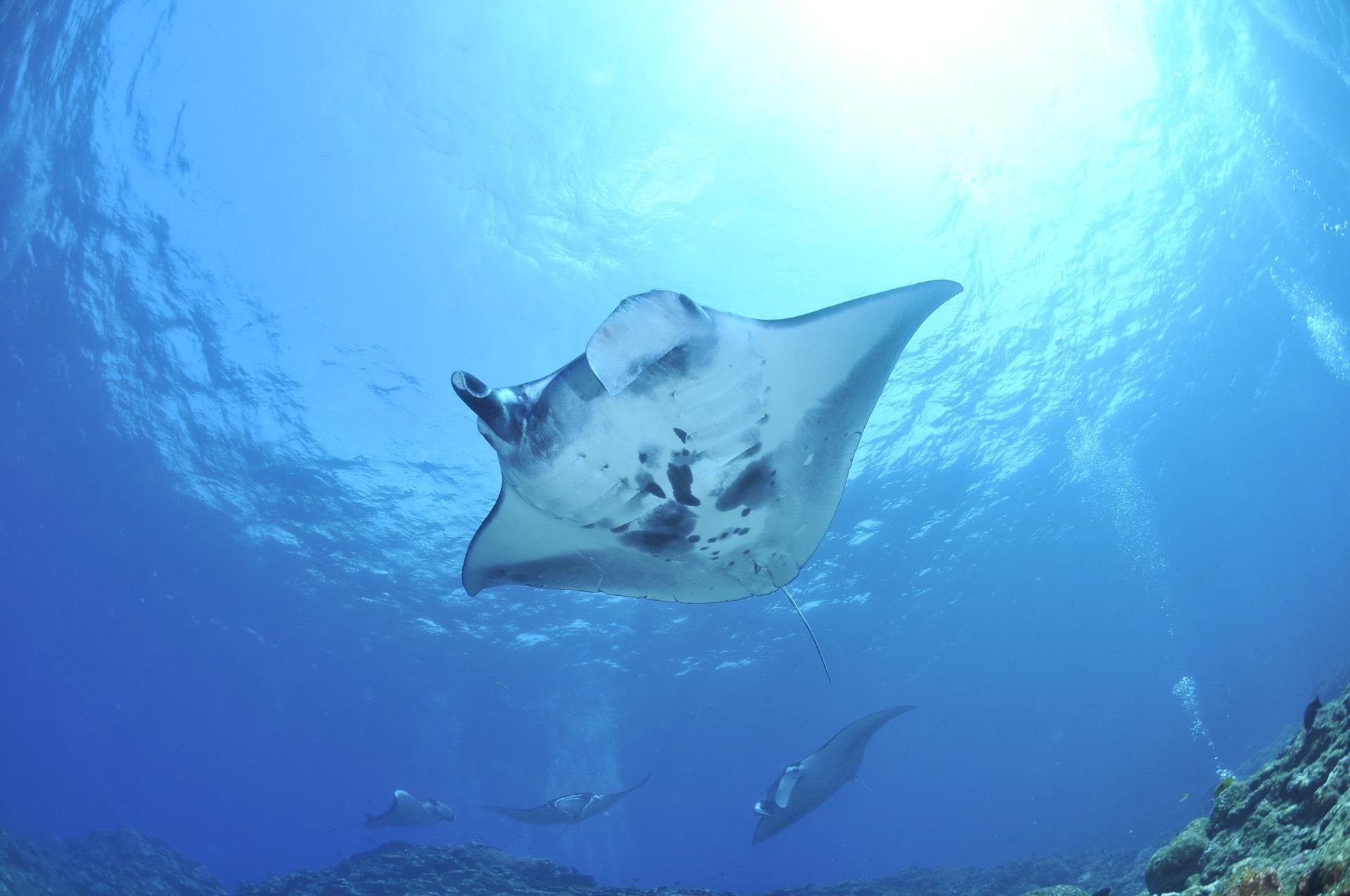 The only downside to visiting Bali in the dry season is that it's generally more touristy. This means the crowds will be larger and the prices will be higher. If you want to avoid peak tourist season, plan your diving trip to Bali around the shoulder months: April and October.
It is not recommended to go diving in Bali during the wet season. Regular monsoons make the seas very rough, which lead to poor visibility and unsafe diving conditions. Consider visiting elsewhere in Indonesia during this time. For example, diving around Sumatra is possible all year.
What are the Prices of Diving in Bali?
Scuba diving is never a cheap hobby, no matter where you are in the world. That being said, Bali is still a relatively affordable place to organize a dive, not to mention one of the most convenient.
There are dozens of schools and dive shops in Bali, maybe hundreds, that offer a wide array of services. Equipment rental, liveaboards, PADI training; you name it and you can probably find it on the island. And if you're already travelling by and living on a boat, the prices just get lower!
Each business will obviously have its own prices and we suggest that you shop around for the best one. Keep in mind some of these rough diving prices in Bali:
A single dive: $30-$40 or 500k-600k IDR
Dive package: $60-80 or 1,000k-1,200k IDR
A liveaboard: $250-$300/day or 3,500k-4,200k IDR/day
Open water certification: $300-$350 or 4,200k-5,000k IDR/day
Advanced open water certification: $275-$325 or 3,900k-4,500k IDR/day
Refresher course: $60-80 or 1,000k-1,200k IDR
Do consider paying the extra money for a quality dive instructor or guide. Most of them are born-and-bred locals who've been doing this their entire lives. Your investment in them will ensure that diving continues in Bali.
Don't forget to take room and board into consideration when planning your trip. Unless you invest in a larger diving package in Bali, say a training course or a liveaboard, then the price of accommodation is often on you.
Note that, even if you do end up booking a big package deal or diving course in Bali, lodging isn't necessarily covered. Always be sure to double-check these things with your dive school to avoid hidden expenses.
If you're an avid diver-traveler, read more about liveaboard experiences.
Staying Safe While Scuba Diving in Bali
There have been a number of diving accidents around Bali in recent years. The causes of these incidents is both from mother nature and just sheer human stupidity.
First and foremost, the currents can be VERY strong. We're talking underwater jetstreams in some places that will carry away before you know it. If a storm comes through as well, you can expect the ocean to be in a dangerously foul mood. This story from The Guardian is a particularly harrowing one although things like this don't happen very often.
Irresponsible people can also be just as dangerous as the elements. One diver was hit by a boat near Nusa Lembongan and died shortly after. Such a waste of life considering that this accident could have been avoided with proper safety measures.
What all of this means is that you just need to go with a reputable dive school in Bali. A real master will know when to avoid the oceans and where the worst currents are. They will not skimp on protocol either and will do everything in their power to make the dive as safe as possible. The good centers will cost a bit more, to be sure, but your life is worth more.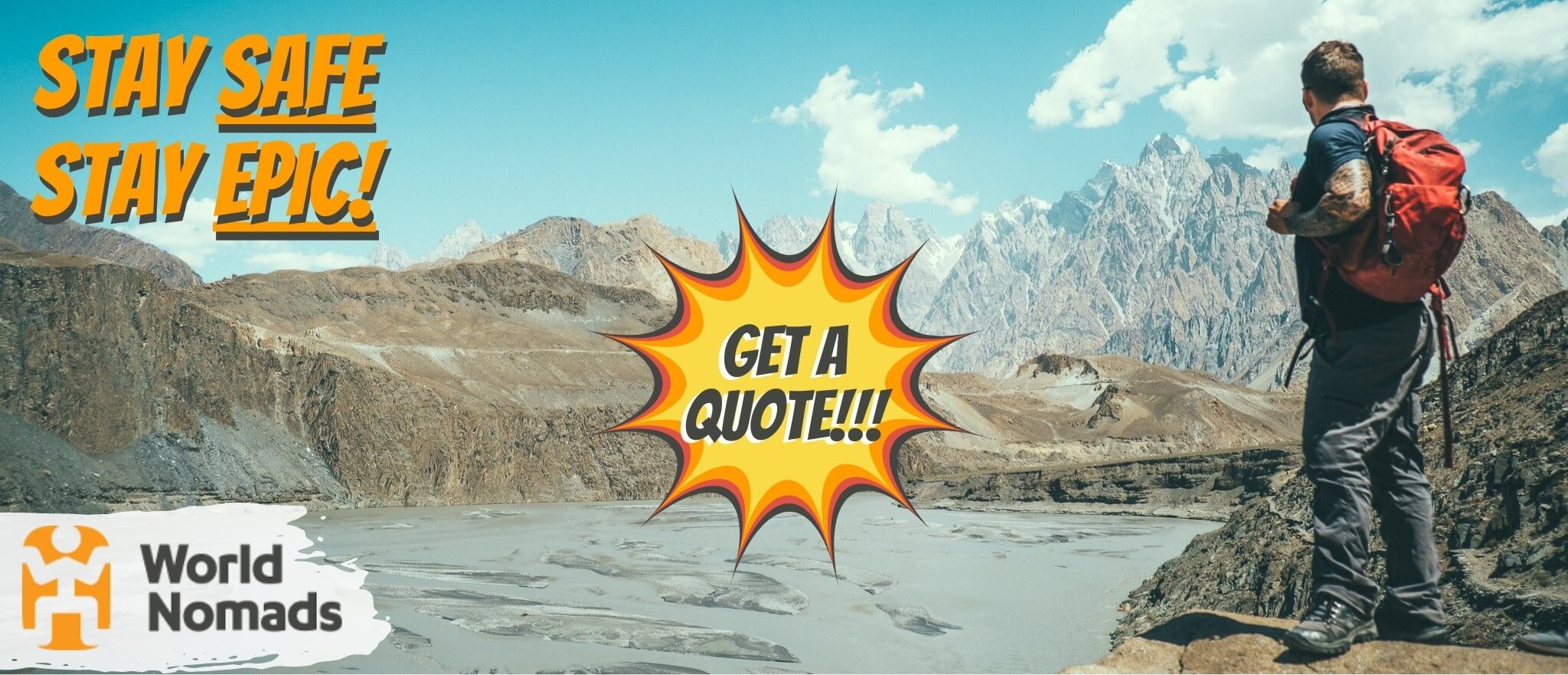 World Nomads' mission is to support and encourage travellers to explore their boundaries. They offer simple & flexible travel insurance, and safety advice to help you travel confidently.
They've been doing it since 2002 – protecting, connecting, and inspiring independent travellers just like you.
Get a quote below or read our in-depth review!
World Nomads provides travel insurance for travelers in over 100 countries. As an affiliate, we receive a fee when you get a quote from World Nomads using this link. We do not represent World Nomads. This is information only and not a recommendation to buy travel insurance.
Being a Better Diver in Bali
Looking to try some new types of diving or maybe looking to do an open water course in Bali? Let's talk more about you can pursue diving further in the following section.
Diving in Bali for Beginners: Where to Start and Getting Certified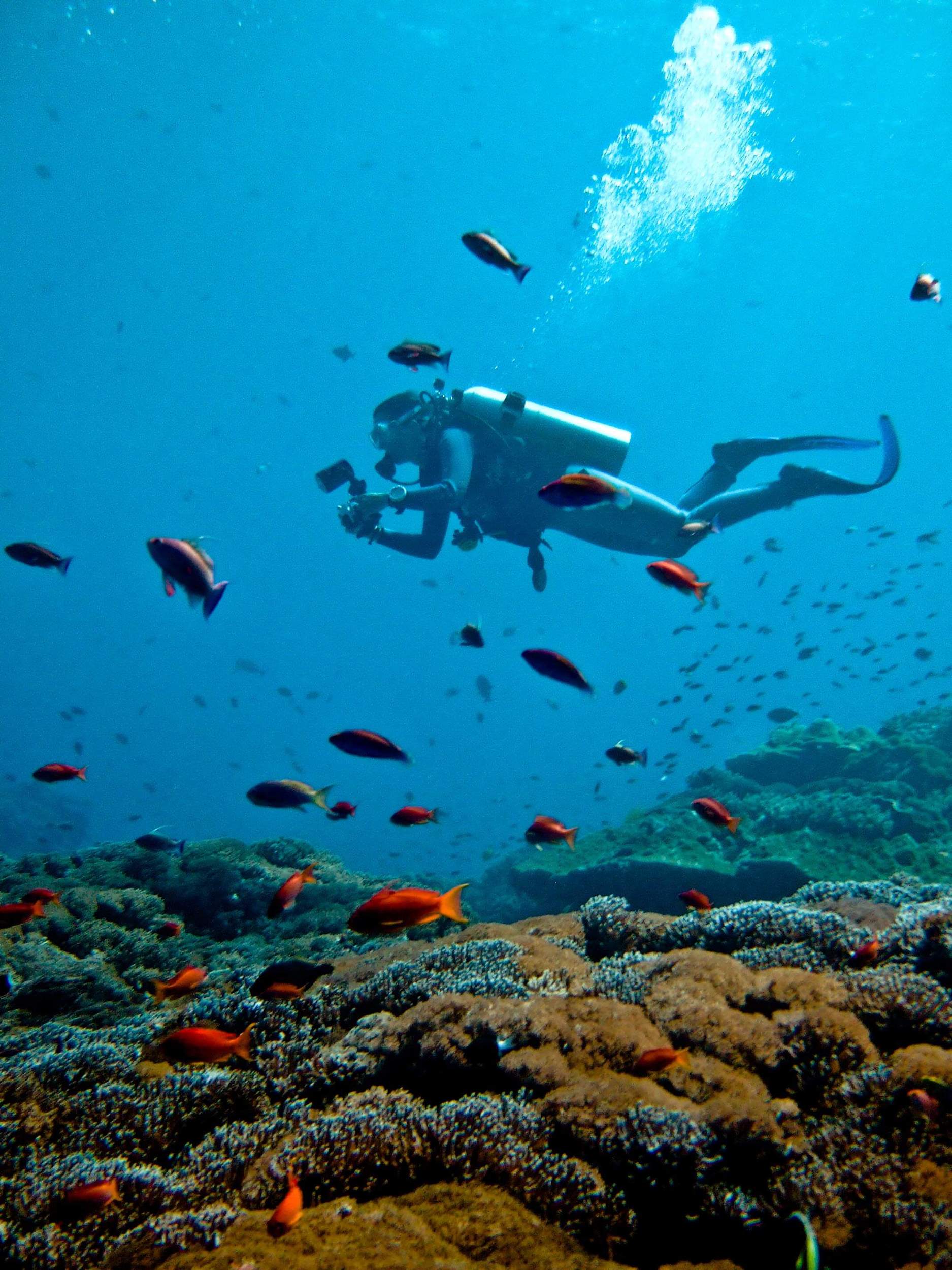 If you're new to diving, don't fret – there are a ton of dive schools in Bali that can help you out. Whether you're totally green and just want to go on a casual dive or you're an aspiring divemaster who wants to be the next Steve Zissou, the local teachers in Bali will be there to help you out.
When it comes to diving in Bali, beginners need to know that not every popular dive site will be available to them. The seas around Bali are notorious for their strong currents and unpredictable conditions. There are places that are just not appropriate for those who are new to diving.
The first thing that you need to do is find a good diving center in Bali. The right center will be able to assess your diving skills, craft a diving itinerary, and then guide you in the water.
Some dive schools may require you to have your Open Water Diving Certification in order to dive with them. Other centers may accept unlicensed divers but will probably have you do a trial run in a local pool first to test your competence. If you fall under the latter category, I highly recommend that you do your research and find a reputable center – newbies and lackadaisical dive masters could be a bad combo.
If you're required to have some sort of certificate to go diving in Bali or you just want to get one anyway, then you won't be lacking of options. There are a ton of open water courses available. You can find one simply by doing some online research though I suggest you contact Abyss Dive Center in Amed first – they have an awesome staff and, as an added bonus, the best French crepes on the island.
Choose Your Weapon: Muck, Deep Sea, or Wreck Diving in Bali?
One of the best parts about diving in Bali is that there are so many different ways to do so. Whether you like swimming with giants, getting up close and personal with some macro, or enjoy swimming around coral gardens, Bali has you covered.
Below are a couple of different types of diving and where you can do them around the island:
Muck-diving – Without question, Amed and Tulamben are the muck diving sites in Bali. Gentle currents, copious sediment, and great visibility make these areas excellent places to see macro marine life. Seraya Secrets is probably the most renowned muck-dive site of them all.
Deep-sea diving – Spotting mola mola will probably be the crown achievement for deep-sea divers traveling to Bali. These creatures are extremely rare and only appear around Nusa Penida in September and October. Deep-sea divers may enjoy the huge walls at Menjangan Island.
Wreck diving – Again, Amed and Tulamben take the cake for this one – they host some of the most massive wreck dives, not only in Bali but the entire world. The USS Liberty Wreck and Japanese Wreck are the most famous of them all.
Snorkeling – Sometimes scuba diving can be a hassle. It's cool – I sometimes just want to lay on a beach and drink Bintang too. If you want to go on some more casual exploratory missions of the ocean, there is still plenty of snorkeling in Bali. The Blue Lagoon at Padang Bai is a great spot, as is Crystal Bay on Nusa Penida.
DON'T DIE OUT THERE! …Please 🙂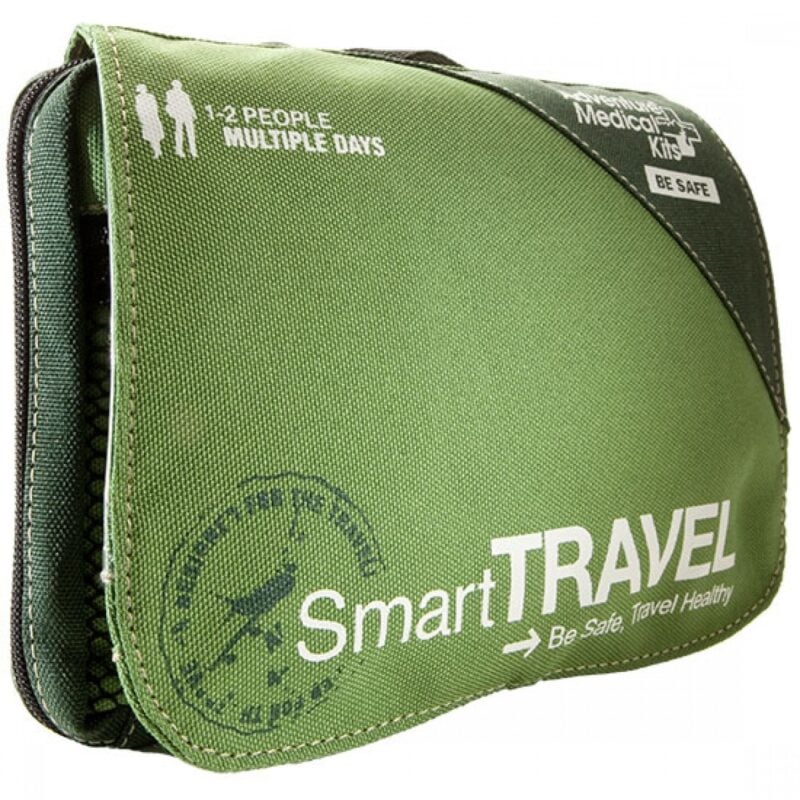 Things go wrong on the road ALL THE TIME. Be prepared for what life throws at you.
Buy an AMK Travel Medical Kit before you head out on your next adventure – don't be daft!
Buy on REI
Try Freediving in Bali!
Want to do something truly unique when you visit Bali? Why not give free-diving a try!
What is freediving I hear you asking? First off, no, it's not a special deal where someone gets to dive without paying. (Wouldn't that be something broke backpackers!)
Freediving actually refers to a style of diving that involves no life-saving equipment whatsoever. It simply requires a mask, some flippers, and really freakin' strong lungs. By holding their breath and controlling their respiratory system, freedivers can actually reach depths over 50 meters and can stay underwater for over 8 minutes! That's nuts guys!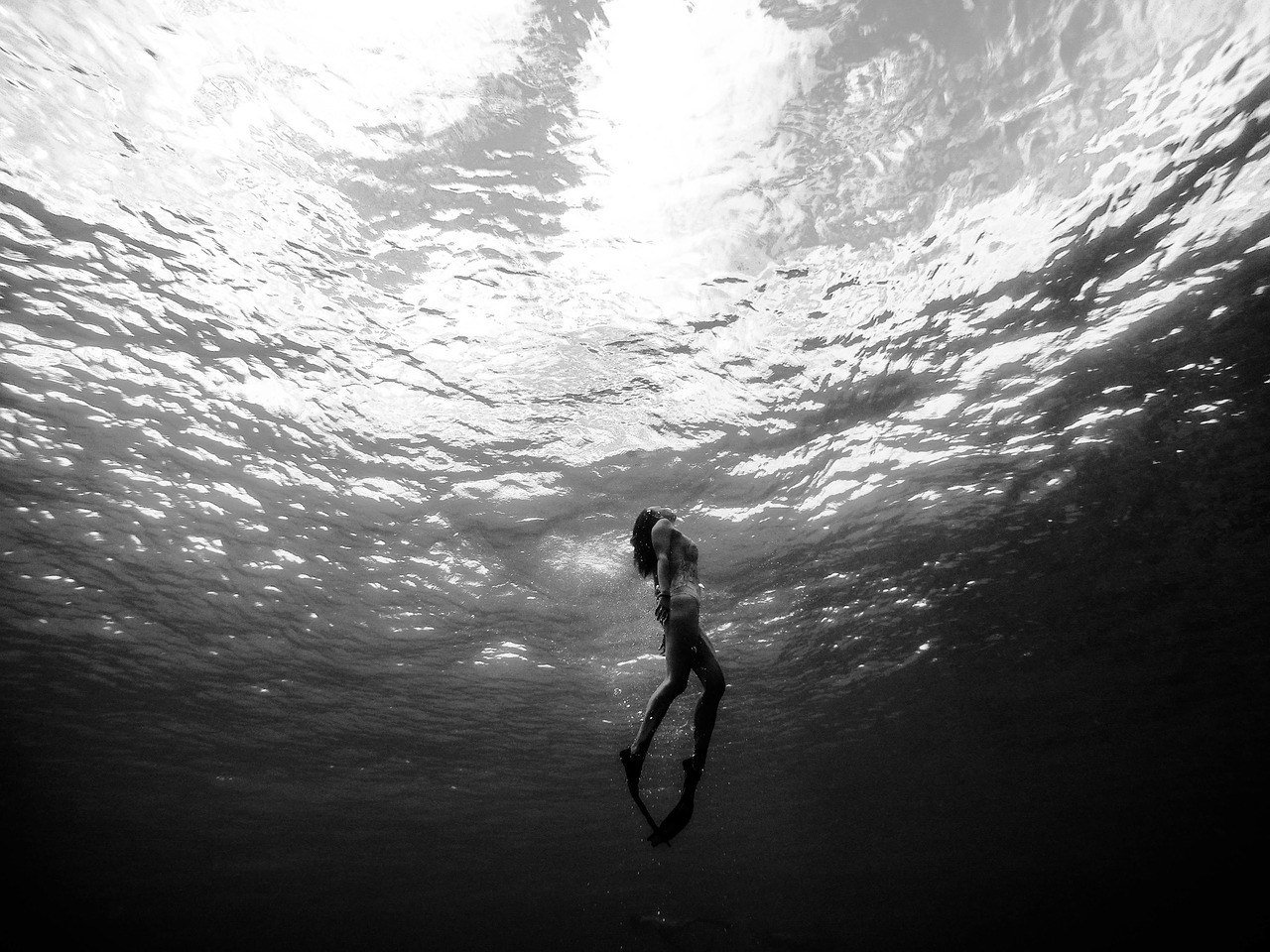 Free-diving can feel pretty different from scuba diving. I've heard a lot of people describe it as more of a sport than regular diving because it requires greater physical training. Some people have also described free-diving as somewhat theraputic – the feeling of pressure on your lungs and the controlled breathing can have profound effects on one's psyche, so this is more than just seeing pretty things underwater.
If you want to learn how to freedive in Bali, then you must travel to Amed. The first free-diving schools were founded here and, to this day, the village still hosts the grand majority of schools on the island.
Apenista is the original freediving school in Bali and is still one of the best. The staff goes out of their way to create a positive environment and are very experienced in the sport. They also work closely with Blue Earth Village to provide yoga courses to students because yoga and free-diving kind of go hand-in-hand.
---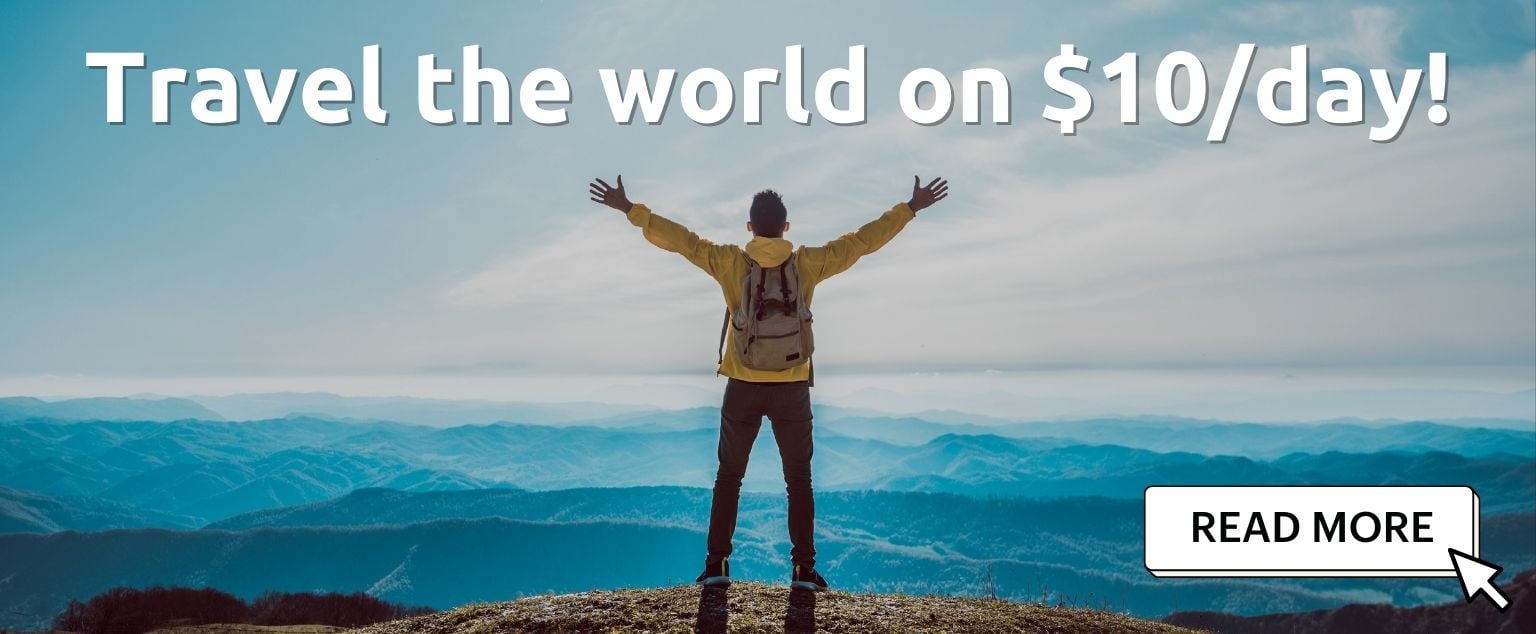 And for transparency's sake, please know that some of the links in our content are affiliate links. That means that if you book your accommodation, buy your gear, or sort your insurance through our link, we earn a small commission (at no extra cost to you). That said, we only link to the gear we trust and never recommend services we don't believe are up to scratch. Again, thank you!