Bali is a famously awesome place to visit – it's a stunning Indonesian Island with a diverse natural landscape and awesome culture. This paradise is filled with interesting places to explore and sights to see.
This Bali itinerary will help you make the most of your Balinese experience. Amongst many other things, you'll get to hike up a volcano, step inside ancient temples, snorkel with tropical fish, hang out with monkeys, and watch some amazing traditional Balinese dancing. If you're looking for a good Bali itinerary, you've come to the right place.
From the crisp beaches of the South to the volcanic landscapes in the North, and the dense jungle that lies between, Bali is diverse and ripe for exploration!
So when is the ideal time to visit or backpack Bali? Bali is really close to the equator, which means temperatures are fairly consistent throughout the year and it's pretty much always warm.
The heat in Bali is rarely unbearable, though – the average temperature is between 26°C (79°F) and 28°C (82°F) year-round. It also helps that when it's hot in Bali, you're never too far from a great swimming spot!
There are many awesome places to stay in Bali, and it's small enough that most spots on the island can be reached in a couple of hours from wherever you're staying. Many of Bali's tourist attractions and activities are located around the town of Ubud, but the Southern beach villages are very popular too.
Located in the central Balinese highlands, Ubud is considered the cultural capital of Bali and is one of the most popular places to stay. It's a gorgeous and vibrant town, nestled deep in the jungle, with friendly people and plenty to see.
We suggest using Ubud as a base for your time in Bali – most of Bali's best attractions are close by, and it's really well connected in terms of transport. It's also peaceful, unlike some of the other tourist towns and villages. There are also plenty of cool backpacker hostels in Ubud, and they're the perfect place for meeting fellow budget travelers to team up with.
Canggu is a small beach village on the Southwest shores of the island. It's an up and coming tourist destination but is still relatively underdeveloped and quieter than the more popular tourist spots. There is lots to do in Canggu and is a hotspot for interesting young travelers and digital nomads alike. That being said, the town still has a really relaxed vibe.
Canggu has black sand beaches and good surf, and although it isn't that well connected for transport, it's close enough to places that are. Canggu would be a great place to stay once you've ticked off the Central and Northern Balinese attractions. Spend time chilling on the beach and enjoying a mellow lifestyle.
If you're looking for somewhere with a roaring nightlife, you could stay in a party hostel in Kuta or Legian, and if you want to stay somewhere upmarket and classy, try Seminyak. All of these places are beach villages situated close to Canggu on the Southwest Beaches.
Looking to find the perfect place to hustle, work, rest and play? Welcome to Tribal Hostel, the world's best co-working hostel… Bali's first custom-designed, purpose-built digital nomad friendly hostel is now open! Mingle, share inspiration and find your tribe whilst working in the TREMENDOUSLY HUGE co-working space or soaking in some sun in the garden or bar… There's a gigantic pool as well so it's always time for a refreshing dip to break up the day's hustle. Plus: epic food, legendary coffee and awesome cocktails! What are you waiting for? Check it out…
The 1 bedroom bungalow has a beautiful thatched roof and wooden interior with plush furnishings – perfect for a surfer, yogi or someone who wants a relaxed escape. Watch the sunrise over the cliffs and catch an incredible sunset on the horizon, from its seafront position with a sunny terrace you have a front row seat to the scenic landscape.
Best Luxury Hotel in Bali – Bisma Eight
If you're looking for luxury accommodation, we think Bisma Eight is a fantastic option. Tucked away in dense jungle greenery, yet still only a few minutes from central Ubud, this hotel is gorgeous. Relax in the infinity pool that spills over into the jungle abyss below, and enjoy being fully immersed in the sounds and scenes of nature.
A tranquil hideout in the middle of Canggu with a 180 degrees view of rice fields and greenery, a truly unique and romantic place to stay. With a mixed Asian and Western restaurant in house, damn good coffee, and daily yoga classes (and coconut oil making classes) to keep you active. Hands down it's one of the best location boutique guesthouses in Canggu and a great choice for a romantic holiday in Bali.
The roads in Bali aren't great – they're chaotic and badly maintained. However, despite the road quality, there are many options for getting around, all of which are really affordable.
You can choose to take control of your own transport by renting a car or moped, which will give you great freedom in your explorations. This is particular useful if you intend on traveling between the different areas of Bali regularly. However, if you go down this route, just be sure you're that a confident driver and comfortable on the hectic roads and that you take rental insurance!
If you'd prefer having someone with a bit more local experience navigate the chaos for you, you can always hop in a taxi, or jump on a bus. You can generally catch an Uber (or local equivalent: Go-jek or Grab) on the Island for cheaper than a taxi, but it is frowned upon by the local taxi drivers.
Check out this taxi price list to get an idea of the taxi prices in Bali. Try to make sure you're getting a fair price – don't be afraid to negotiate!
There's also an option to make use of private car charter services, such as Klook, where you'll have the best of both worlds; full freedom and a local driver!
For shorter distances in and around town, you could rent a bicycle. It's really affordable and a great way to explore.
Lastly, some of the smaller islands scattered around Bali are accessible by boat from most of the coastal towns and villages. You can usually take a speed boat to maximize exploration time and excitement, or take a slower cruise type boat if you want a chilled out boat ride in the sun.
Tegallalang Rice Terraces | Goa Gajah | Tegenungan Waterfall | Sacred Monkey Forest Sanctuary | Jalan Raya Ubud | Ubud Traditional Spa
Stop 1 – Tegalalang Rice Terraces
Why it's awesome: Stunning and serene, Tegallalang is a great place to experience the famous Balinese rice terraces, and absorb the gorgeous natural surroundings!
Cost: $0.71 (Rp10,000)
Food recommendation: Kampung Cafe has great food and amazing jungle views from the outdoor dining areas.
If you've looked up pictures of Bali, it's likely that you've seen a picture of the Tegalalang Rice Terraces. They're one of Bali's most popular tourist attractions, and it's easy to see why. It is essential that you add Tegalalang Rice Terraces to your Bali itinerary.
A series of step-like platforms cut into the hills appear to be stacked on top of one another, wrapping the slopes and winding through beautiful Balinese countryside. The rice terraces are beautiful, and offer insight into the lives of rural Balinese farmers.
Go as early as possible to beat the crowds and take advantage of the cooler morning air. The sun will also be less intense, and the terraces will be at their most tranquil. Also, enjoy the swings with spectacular views and take pictures as you're taking it all in.
Insider Tip: The small entrance fee is fixed, but every so often you may come across locals asking for donations. This is pretty customary, and it's generally advised that you oblige.
Day 1 / Stop 2 – Goa Gajah
Why it's awesome: Slip inside an ancient cave with incredible stone carvings, set in a patch of beautiful Balinese jungle!
Cost: $1.15 (Rp15,000)
Food recommendation: Layana Warung is a quaint vegetarian-friendly restaurant, only a few hundred meters from Goa Gajah. Enjoy good food, friendly service, and amazing views of a waterfall.
Goa Gajah or 'Elephant cave', is an ancient man-made cave that lies around 1.2 miles from central Ubud (and a short drive from Tegallalang). Its exact origin is unknown, but it is thought to date back at least to the 11th century, crafted as a Hindu place of worship and meditation. Goa Gajah's significance was formally recognized in 1995 when it became a UNESCO world heritage site, so make sure that you add this sacred place to visit to your Bali itinerary.
Visitors to Goa Gajah enter through the mouth of an ornately carved demon, and the inside of the cave is dark and mysterious. It is surrounded by ancient bathing pools and relics, and there are several ancient Hindu temples in the area. Inside the cave, you will find a statue of Ganesh, the son of Shiva. Being set amongst luscious jungle vegetation only enhances the mystical experience!
Take a walk around on the surrounding old stone pathways amongst the ancient sights and moss covered rocks, soaking up the beauty of this archaic site.
Day 1 / Stop 3 – Tegenungan Waterfall
Why it's awesome: Experience a beautiful waterfall and swimming spot surrounded by nature!
Cost: $1.15 (Rp15,000)
Food recommendation: Pekandelan Warung is right by the waterfall, in a tranquil setting with great food!
You can't go to Bali and not see a waterfall so don't forget to add Tegenungan Waterfall to your Bali itinerary. The island is famous for waterfalls, they're magnificent, and there are plenty of them to see and explore.
Surrounded by dense Balinese greenery and palm trees, Tegenungan waterfall is an awesome spectacle of nature. It flows into a natural pool where you can cool off and hang out in the crisp fresh water after your morning of walking around. Make your way under the thunderous waterfall to get a real sense of its power – it's quite literally a breathtaking experience!
The waterfall is pretty accessible and well set up for tourists visiting Bali, just don't forget to bring your swimsuit and a towel.
Day 1 / Stop 4 – Sacred Monkey Forest Sanctuary
Why it's awesome: Hang out with hundreds of monkeys roaming free in a forest sanctuary!
Cost: ± $3.50 for adults and $2.80 for kids
Food recommendation: IBU SUSU bar & kitchen is just a short walk from the Monkey Forest. They serve great local and international food, as well as some awesome cocktails!
The Sacred Monkey Forest Sanctuary is a must-do in Bali and we highly recommend that you include it to your Bali itinerary.
Around 750 Balinese long-tailed Macaques live in the Monkey forest sanctuary. Spend time wandering through the beautiful biodiverse forest, enjoying the scenery and watching the monkeys play.
Walk along the stunning wooden walkways that weave amid the forest foliage and over a ravine. You can even get the monkeys to climb on you, which is loads of fun and makes for great pictures! That being said, be careful – they can bite and steal your stuff. Follow the instructions and stay vigilant.
The primary mission of the sanctuary is to conserve the plant and animal species of the forest, and offer an environment for educational research. So while you're hanging with the monkeys, you're also supporting a good cause.
The forest also has a stream flowing through it, and three 14th century Hindu Temples! Unfortunately, visitors are not allowed inside the temples, but they're very much worth seeing from the outside.
Day 1 / Stop 5 – Jalan Raya Ubud
Why it's awesome: Ubud's bustling main street – visit museums, temples, and the royal palace!
Cost: ± $3.50 in entrance fees
Food recommendation: Enjoy some delicious Barbecue style Indonesian food at ARANG state bar, before indulging in the acclaimed coconut ice cream at Tukies Coconut Shop.
Jalan Raya Ubud is the main street in Ubud – it's vibrant and packed with interesting places to see. Take some time to walk along and explore, but be sure to stop at the following places.
Check out the beautiful Saraswati Temple – a water temple surrounded by gorgeous gardens and tranquil lotus-covered ponds. The architecture is stunning, and the detail in the ornate carvings is staggering!
Visit the Blanco Renaissance museum, the former residence of the flamboyant late painter Don Antonio Blanco. The museum showcases some of his best work, including many stylised paintings of his favorite subject; nude Balinese women.
After exploring Raya Ubud and stopping at the places mentioned above, it's time to visit the Puri Saren Royal Palace. The former residence of the Balinese royal family, the Royal Palace features striking architecture and stunning surrounds.
As the day turns to dusk, it will be time to watch the nightly traditional dancing spectacle which takes place right at the Royal Palace. The show features exotic Gamelan music and amazing traditional Balinese dancing.
Insider Tip: As with all Temples in Bali, it is customary and imperative that you dress and act appropriately. If you have one, be sure to bring a sarong to cover your legs. If you don't have one, you can generally find one to rent or borrow outside of most temples.
Day 1 / Stop 6 – Ubud Traditional Spa
Why it's awesome: Wind down with an awesome, relaxing, traditional Balinese massage after a long day of walking around.
Cost: ± $13 for 60 minutes, ± $17 for 90 minutes
Food recommendation: Extend your traditional Balinese experience with some awesome local food from Balinese Home Cooking – just a walk down the road from the spa.
There's just something about a Balinese massage that really compliments a day of exploration on the island. The good news is, massages in Bali are not only amazing, but they're really affordable too! Even in this high-end Ubud Traditional Spa, the massages are very reasonably priced.
This spa offers a truly authentic experience, with traditional Balinese furnishings and reclaimed wood from fishing boats. The massages are performed by expertly trained massage therapists, who are skilled in Balinese massage techniques and are the perfect way to wind down from a busy day.
The spa is located a few Kilometers west of Ubud and comes highly recommended. It has a great wooden deck with awesome views where you can sit and relax before or after your massage. The grounds and garden are gorgeous too!
Pssst: Interested in a Fitness or Yoga retreat in Bali? Check out our 'Top Fitness Retreats in Bali' Guide!
Campuhan Ridge Walk | Bali swing | Ubud traditional art market | Canggu Surf | Seminyak | Waterbom Bali | Uluwatu beaches | Uluwatu Temple
Stop 1 – Campuhan Ridge Walk
Why it's awesome: Get a real sense of the central Balinese landscape, and enjoy its beauty
Cost: Free
Food recommendation: After the walk, sit back and enjoy some breakfast or just a cup coffee at R.A.K Coffee, which is close to the start point (also the end point) of the walk.
The Campuhan Ridge Walk is a stunning trek in Ubud that meanders along the top of a ridge through the town's gorgeous surrounding vistas. The path is paved, and the walk is pretty easy going, so is appropriate for the whole family! It's not far from central Ubud – just take a look at these directions on getting to the start.
In total, the walk should take around 2 hours. It's definitely worth the time, but you can also cut it short at any point by stopping and turning around. There are no water points on the walk, so be sure to bring your own water.
The ridge walk is best enjoyed as early in the morning as possible. Try to be at the start between 6 am and 7:30 am. Shortly after the sun comes up, the light is soft, the air is cool, and there will be very few people on the walk. This is also an incredibly peaceful time, as the sounds of nature begin waking up into a new day.
Day 2 / Stop 2 – Bali swing
Why it's awesome: Get your adrenaline flowing by swinging out over the jungle or cuddle up in a giant hanging love nest.
Cost: ± $35 for unlimited swinging
Food recommendation: Checkout The Plantation Restaurant nearby for some great food and awesome views!
Bali swing offers a number of swings, all varying in length, so you can choose how extreme you want your swing experience to be. The views are great, and having your feet dangle freely high above the ground is an exhilarating experience. Don't worry, you'll be harnessed in, so it's all completely safe.
There are single swings, and couple swings if you want to go with a friend, family member, or partner. You can also cuddle up with your partner in one of the love nests that dangle over the edge. They're comfortable, cozy, and a great place to hang out for a bit.
Bali swing is also a great place to get some action shots of you enjoying your Balinese adventure!
Day 2 / Stop 3 – Ubud traditional art market
Why it's awesome: Browse through and buy locally handcrafted Balinese items.
Cost: Pay only for what you buy.
Food recommendation: Grab a Bintang and some great Indonesian food at OOPS restaurant, right next to the market.
If you want to find a special gift or souvenir to take back home, the Ubud Art Market is a great place to go. Known locally as Pasar Seni Ubud, this artisanal market offers a vast range of locally handcrafted items.
Wander through the aisles checking out the plethora local handicrafts, and stop to buy when the right thing comes along! Don't be afraid to negotiate on the price, it's customary and a part of Balinese culture.
Day 2 / Stop 4 – Seminyak
Why it's awesome: Plenty of great shopping, restaurants and bars, all close to a great beach front!
Cost: Pay only for what you buy.
Food recommendation: Have a pizza on the awesome leafy deck at Potato Head Beach Club's Pizza Garden.
After the art market, it's time to pack up and head down to the Southern beaches! The drive from Ubud to Seminyak is a little over an hour.
Take a walk along Seminyak Beach to settle into the beach side of the Balinese lifestyle. Stop at one of the Beach Clubs on your walk for some poolside chilling and a cocktail. Potato Head Beach Club and Ku De Ta are both great and are very popular beach bar options.
There is also a vast array of shops in Seminyak, from premium international designers to local Balinese craft. Spend some time wandering between them, enjoying the atmosphere, and shopping for whatever feels right!
Day 2 / Stop 5 – Canggu Surf
Why it's awesome: Surfing is one of Bali's great attractions, and Canggu is a cool place to do it
Cost: Surf lessons start around $45, board rental at around $4 (2 hours)
Food recommendation: Enjoy some awesome food in the quaint dining garden at MyWarung
Whether you're a seasoned surfer or a complete novice, you can enjoy Bali's amazing surf right from Echo beach in Canggu.
SandBar offer reasonably priced board rentals for experienced surfers to go out and enjoy the waves. They can even keep your valuables safe while you're in the water.
If you're a beginner or less experienced surfer and would like to have someone show you the ropes, In Da Surf offers some great surf lessons with experienced trainers. You'll be up and surfing in no time.
For those who don't want to jump in the surf, SandBar also serves awesome cocktails and has seating looking out over the waves. Relax and enjoy watching your friends or family playing in the surf!
Day 2 / Stop 6 – Waterbom Bali
Why it's awesome: Find amazing thrills and loads of fun at this epic water park!
Cost: Prices start from around $25 for a day pass
Food recommendation: There are many places to eat in Waterbom. Chill out at The Shack, a Caribbean inspired restaurant, with great food and wooden deck seating with a view! Alternatively, check out the Italian Thai blend at Thaitalian.
You'll be heading further South for the rest of the day. On your way down, make a stop at Waterbom Bali in Kuta.
Waterbom Bali was crowned the best water park in Asia, in the 2018 Tripadvisor travelers choice awards. A well-deserved title, in our opinion. The park is covered in gorgeous tropical greenery, which makes you feel like you're sliding right through the middle of a jungle.
There are 16 awesome experiences and rides in the park. Feel a surge of adrenaline (and 2.5Gs of force) as the floor drops away beneath you on 'Climax' – the most extreme ride in the park. For those with a little less bravery, have a float along the amazing, foliage-filled lazy river.
There's plenty to do and see at Waterbom Bali, and it's great fun no matter your age.
Insider Tip: There are plenty of great restaurants, bars, and cafes on site, but don't worry about getting your cash wet on the rides – the park has a great cashless payment system!
Day 2 / Stop 7 – Uluwatu beaches
Why it's awesome: Experience a beach with a network of caves!
Cost: Rp10,000 – Rp15,000 for parking
Food Recommendation: The Loft in Uluwatu has great food and an awesome atmosphere.
Take a short drive further down south to see Uluwatu's fantastic beaches and a couple extra awesome sites!
Situated at the bottom of a long meandering concrete staircase, Suluban Beach is famous for its amazing hidden caves and rock structures. It's a great place to watch surfers or surf for yourself, but this break is only for experienced surfers. The combination of white sand, caves, and crystal blue water make Suluban one of the most interesting beaches on the island.
Striking rock formations loom over sections of beach, creating a network of underground beach caves with jagged rock walls and sandy beach floors. It's a mystical experience, and it also means there's always a shady spot if you want to get out of the sun, and plenty of interesting pockets and cavities to explore.
This beach is at the bottom of a 10-minute long staircase down to the bottom of a cliff, so may not be accessible for some.
Insider Tip: After a long walk down the stairs, go grab an ice cold Bintang from one of the stalls at the bottom, and take it with you as you explore!
Day 2 / Stop 8 – Uluwatu Temple
Why it's awesome: Explore a 1000-year-old temple that sits on the edge of a cliff.
Cost: ± $2 for the Temple and $5 for the fire dance.
Food Recommendation: Warung Bejana is a great restaurant about a ¼ mile (400m) from the temple.
Make the short journey from Suluban beach to Uluwatu temple (10 minute drive). Whilst there was likely a smaller temple in its place before, Uluwatu temple in its current form has origins in the 11th century. It's a gorgeous ancient temple, and the location makes for an extra-special experience. The architecture is stunning.
The temple sits atop a 230-foot (70-meter) high cliff, with a sheer drop off down into the sea. It's a striking site, and the views are seriously out of this world.
Remember the Macaque monkeys from the monkey forest? Some of those little guys live at the Uluwatu temple too. The Uluwatu monkeys are a bit sneakier though – they're known to be skilled little pickpockets, with a keen eye for your personal belongings. Keep your valuables close to you and apply basic precautions and you will be just fine.
Get an adrenaline rush and an amazing view by standing close to the edge of the cliff – not too close though, your safety is most important!
At 6pm, as the day turns to dusk, you'll get to experience one of Bali's famous and amazing Kecak fire dance performances, set at the cliff top outdoor amphitheater right near Uluwatu Temple!
Tari Kecak, as the locals call it, is a form of Balinese dance-drama that has been around since the 1930s. Men use their voices rather than instruments to create the sounds of traditional Gamelan music, while the awesome fire dance takes place! The dance tells the story of a prince exiled to a monkey forest.
If you don't want to visit the temple, then consider another of our other top things to do in Uluwatu instead!
Luckily, some of the best Airbnbs in Bali can be found in Uluwatu, so you'll find plenty of places to rest and recharge before starting a new adventure on our Day 3 itinerary.
Insider Tip: If the monkeys do steal any of your stuff, you can usually trade whatever they stole back for a piece of fruit. Although this can help you get your stuff back, it also encourages them to steal more!
Pura Besakih | Hot springs | Tanah Lot Temple | Sunset Drinks on the Beach
If you're lucky enough to be spending more than 2 days in Bali, the island has plenty more to offer. We've compiled a few of our favorites below. If you're wondering how long to spend in Bali, we think a week is ideal, but it can be done in fewer.
Pura Besakih
Around $1 entrance, or $70 for a guided tour (which includes a hotel pickup and other great stops).
Explore the largest temple in Bali and marvel at the stunning surroundings!
Lots of stairs and walking – not accessible for some.
Pura Besakih is a temple complex situated in Besakih village in North East Bali. Also known as 'Bali's Mother Temple', Besakih temple is the largest (and holiest) on the island. It sits on the slopes of Mount Agung, 1000 meters above sea level!
The temple complex is vast, intricate, and gorgeous. Walk between the 23 separate but related temples, and explore the quaint but impressive village of Besakih. The surrounding natural landscape is magnificent as well – with dense vegetation and mountain views, there couldn't be a better setting for this temple complex.
The site is thought to have been a place of worship since ancient times, with some parts of the complex dating back about 2000 years. Exploring the complex is a fascinating journey back in time and an interesting exploration of Balinese religion.
Besakih is a bit far out from most of the tourist accommodation areas – around a 1.5-hour drive from Ubud. But if you have the time, it's a journey worth making.
There are often scammers in Besakih looking to take advantage of tourists, so it's generally best to go there as part of a tour, with a guide who can help you navigate and deal with scammers.
If you're confident you can handle the ambush of locals looking to make a quick buck, and have experience with Balinese scammers, feel free to visit the temple complex on your own. Don't forget to dress and act appropriately in and around the temples though, as mentioned previously.
Hot springs
Roughly $14 per person.
Beautiful volcano and lake views!
A nice way to relax after the Mount Batur hike.
Situated right next to Lake Batur, the biggest lake in Bali, Batur Natural Hot spring offers a series of warm and inviting naturally heated pools. It is literally one of the most important things to do during your time in Bali. The pools are perched on the edge of the lake, with awesome views of Mount Batur, an active volcano!
Perhaps not worth the long trip by themselves (1 hour from Ubud), these hot springs are best enjoyed after a sunrise hike up Mount Batur itself, which we'll talk about in more detail during the 'Day Trips' section of this Bali itinerary. Take all the weight off your feet and float in the soothing warm water, whilst soaking up some stellar views.
Tanah Lot Temple
About $4.20 for adults and $2.10 for kids.
Witness a magnificent sea temple perched above the sea!
About a half hour drive from Canggu.
Tanah Lot (meaning 'land in the sea') is an ancient Hindu sea temple, and is one of Bali's best-known landmarks. The temple lies on an outcropping piece of land, extending out into the sea. It's centuries old and is an awe-inspiring sight. The architecture is beautiful, and the natural surroundings are spectacular.
The most popular time to visit Tanah Lot is in the evening because the sunset views are famously impressive. We recommend heading there for a sunset session, or early in the morning if you'd prefer to avoid crowds.
There are also multiple other temples in the surrounding area, which you could explore if you have the time; Pura Enjung Galuh, Pura Batu Bolong, Pura Pekendungan, Pura Pura Batu Mejan, and Jero Kandang.
Insider tip: Tanah Lot is not accessible during high tide as the causeway connecting it's perch to the mainland is covered by the sea. Be sure to check the tides on the day you want to see it!
Sunset Drinks on the Beach
Pay only for any drinks you purchase.
Witness one of Bali's famous sunsets.
Comfortable seating on the beach with a great evening atmosphere.
Bali's west coast is famous for its incredible sunsets! Each night, the sun plunges down into the shimmering ocean and fills the sky with color while tourists and locals alike gather to watch.
There's no better way to experience one of these sunsets than sitting right on the beach, in a comfortable seat with a drink in your hand. The air is a great temperature around sunset, and the heat of the day is still baked into the sand.
La Plancha beach bar in Seminyak brings this experience to life, with their delicious cocktails and amazingly comfortable bean bag seats right on the beach. They have soft and beautiful multicolored lighting under beach umbrellas too, so you can continue to soak up the good vibes once the sun has dropped below the horizon.
Bali is relatively safe on the whole, but there are a few things you should be aware of in order to stay safe while you're on the island.
If you decide to rent a moped or motorbike, be very careful. The roads are unforgiving, and your safety is a top priority. Be sure to wear a helmet at all times, primarily for safety reasons but also to avoid fines. Also, be cautious when navigating the streets on foot.
Hawkers can be a big annoyance in Bali – constantly asking for you to buy things or use their services. When you inevitably encounter these hawkers, don't react or make eye contact, just get on with your business until they leave you alone.
Whatever you do, don't try to carry or smuggle illicit drugs. The Balinese officials take drug laws very seriously, and even a small amount of an illicit substance can result in large fines and several-year prison sentences. Smuggling drugs across the border can even be punishable with the death sentence. So don't take any chances.
While we're on the subject of substances; avoid Arak, a locally produced alcoholic drink, unless it's from a trustworthy bar or restaurant. There have been cases of this booze being bulked out with harmful chemicals.
Don't Forget Your Travel Insurance for Bali
ALWAYS sort out your backpacker insurance before your trip. There's plenty to choose from in that department, but a good place to start is Safety Wing.
They offer month-to-month payments, no lock-in contracts, and require absolutely no itineraries: that's the exact kind of insurance long-term travellers and digital nomads need.
SafetyWing is cheap, easy, and admin-free: just sign up lickety-split so you can get back to it!
Click the button below to learn more about SafetyWing's setup or read our insider review for the full tasty scoop.
Day trips in and around Bali are extremely popular. There is so much to see and do on this large and diverse island, and it's often worth taking a day to enjoy some of the incredible sites and experiences it has to offer.
Mount Batur Sunrise Hike
More a night trip than a day trip, but all the more awesome for it; the Mount Batur sunrise trek is an epic adventure! It's surely the most popular hike in Bali.
You'll be picked up around 2 am (depending on where you're staying) and shuttled to the base of this active volcano. We really recommend that you add Mount Batur to your Bali itinerary.
The hike up is a few hours, and once you're at the top, the sky will burst into color with the sunrise, welcoming a new day in Bali. The views include three other volcanoes and Lake Batur on the descent. It's a magical experience and a great way to get some physical activity on your vacation.
Snorkeling Day Trip
Bali and its surrounding islands are not only beautiful on land, but they also have an incredibly beautiful and biodiverse underwater landscape, too! We think that exploring this underwater world is a must do on any Bali trip long enough to accommodate it.
This day trip shuttles you off from your accommodation, across the sea to absolutely amazing spots that offer the best snorking experience in the area!
The tour makes snorkeling stops in three different locations around other small islands, one of the them is the famous blue lagoon. You'll see a plethora of tropical fish, sea turtles, eels, and potentially even manta rays, all set to the backdrop of vibrantly colored coral!
Nusa Penida Full Day-Tour
Nusa Penida is a strikingly beautiful island destination to visit. It's famous for its dramatic landscapes, with large vegetation covered rock towers jutting out from the sea! The sand is pure white, the water is crystal blue, and the cliffs are incredible.
This tour includes an accommodation pickup and fast boat shuttle to the island. Once there, you'll get to relax on some stunning hidden beaches, swim in natural rock pools, explore the highlights of Nusa Penida, and enjoy the amazing natural beauty of this small island.
Countryside Cycling Tour
Bali has a lot more to offer than just the main tourist hotspots and attractions – there is a rich and vibrant culture and plenty of natural beauty throughout! This cycle tour offers you the chance to see 'the real Bali'.
Cycling is an awesome way to explore rural Bali. You'll cruise through picturesque traditional villages and a bamboo forest, interact with the locals, and stop by some amazing temples. The tour also stops at a Balinese home for where you'll get an insight to the local culture and way of life. Enjoy a pickup from your accommodation in an air-conditioned minibus.
White Water Rafting
If you want to have a blast with one of the Airbnb Experiences, this is the right one for you! Go WHite Water Rafting in the heart of Ubud. The river Ayung offers an incredible amount of fun (if you sit in a rafting boat of course) and an incredible amount of adrenaline.
You'll meet your host and guide at the Pertiwi Rafting Location where you'll be welcomed with an orange juice and a life-jacket. After a short walk to the river, where the rafting tour will start. You'll get to see amazing waterfalls, swim in crystal clear water and get to enjoy the Balinese river paradise. A lunch buffet afterwards is also included.
Find out what people want to know when planning their Bali itinerary.
Conclusion
Bali is a magical place with an incredible amount to offer.
Whether you're looking to spend a weekend in Bali, 3 days in Bali, or a month in Bali, this Bali itinerary offers you a great blueprint for your Balinese adventure.
We've packed in all of the best sites and activities, and we think that if you follow this guide, you'll have an awesome, exploratory, action-packed holiday! If you're planning a trip to Bali, this is the guide for you.
Be sure to pack for the weather in Bali, and include temple-appropriate attire. Remember how to travel safe and be prepared to negotiate on prices. Soak up the culture, sights, and beautiful festivals; Bali is a really unique island and you'll want to keep it in your memory bank long after you return home.
Most of all, be prepared to enjoy an amazing adventure! This journey will take you to some amazing places, and some of the experiences are truly once in a lifetime.
---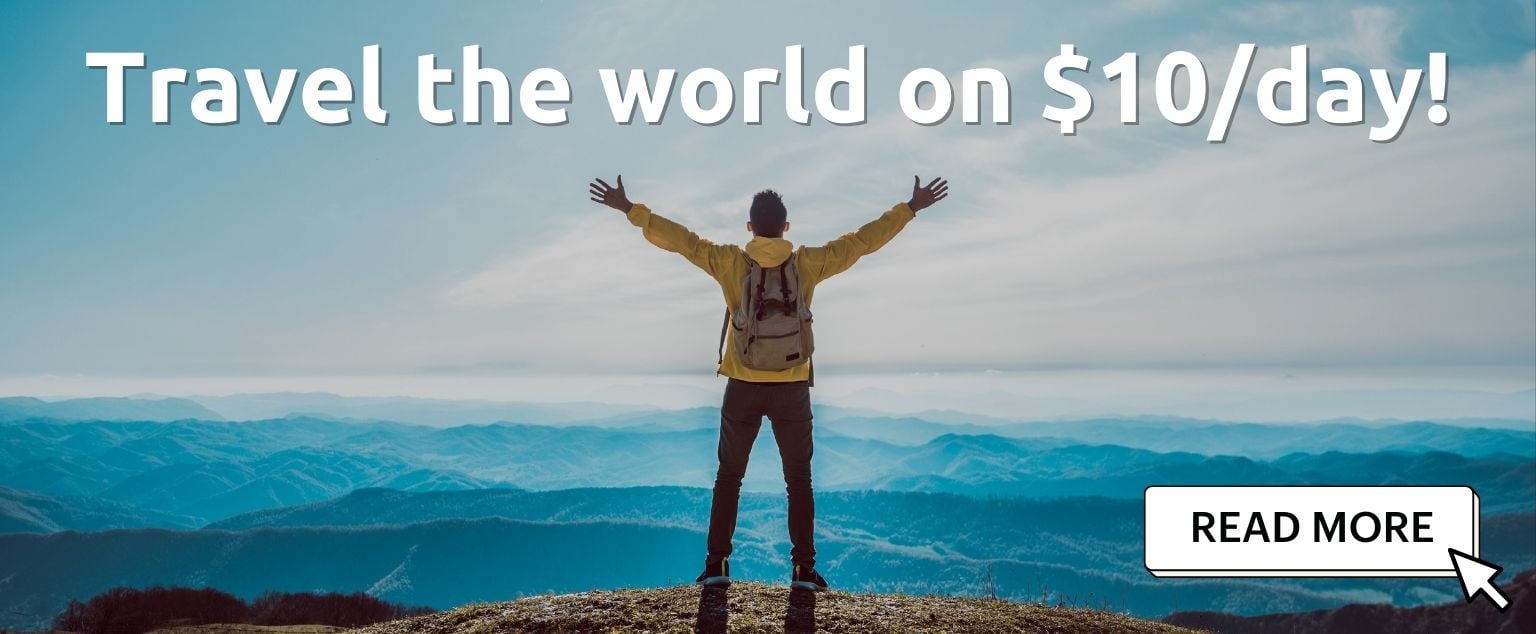 And for transparency's sake, please know that some of the links in our content are affiliate links. That means that if you book your accommodation, buy your gear, or sort your insurance through our link, we earn a small commission (at no extra cost to you). That said, we only link to the gear we trust and never recommend services we don't believe are up to scratch. Again, thank you!