Bali has been a popular and treasured backpacking destination for a loooong time – and it's easy to see why. Bali offers off-the-beaten-track adventure and exploration at every turn. Lush with jungles, gorgeous beaches, waterfalls, volcanoes, hot springs, city life and endless temples, Bali does not leave any traveler wanting.
You certainly won't have a shortage of things to do or see, so you surely want to be prepared for any environment and condition without breaking your back doing it (literally). Traveling light is key – which means you need to pack smart.
And that's why we're here! We've put together this handy guide of what to pack for Bali – complete with a top 23-needs packing list, tips on what to wear in Bali and what to pack by season, along with special recommendations for gals and guys specifically and what NOT to pack.
Once you've checked off and covered all your must-haves for Bali, you can focus your attention on the important stuff – having an epic time!
Top 23 NEEDS for Bali – Bali Packing List
The best way to stay to keep your travel budget low in Bali is to go prepared! Somethings are cheaper in Bali, but there are plenty of essentials you can pack for Bali to save you having to buy them when you arrive.
#1 – Nomatic Travel Bag

Let's get to the most essential item first – your travel bag. Backpacking means carrying your livelihood on your back, so you better be sure your travel bag is top-notch and reliable. Our #1 recommendation is by far the Nomatic Travel Bag. Not only is it made of durable, waterproof material, but it has the smartest backpacker-friendly design we've seen to date. Spacious yet compact, equipped with compartments for more than you've ever thought of – this is every inch the perfect bag! Check out our in-depth review.
#2 – Active Roots Security Belt
Major crime isn't something to worry about in Bali and is generally safe for tourists. But petty crime, namely theft, is something every traveler should be wary of, and Bali is no exception. The best way to keep your important belongings safe, like money and passport copies, is with a security belt. We like this stylish one from Active Roots. It has a hidden zipper pocket inside an otherwise normal- looking belt to keep your items close and secure.
Need a little more storage?
When moving from place to place, you should keep your travel documents and other valuables on your body. Your carry on isn't safe, even when it's under your seat or overhead.
A full-sized money belt that stays tucked under your clothes keeps your documents and cash organized during your travels and assures nothing critical gets left behind or stolen.
#3 – World Nomads Insurance
As venturesome backpackers, we know that unexpected misadventures, like accidents and illness, can happen. And while we hope that they don't, you don't want to be unprotected if they do. You need travel insurance. Most travelers use World Nomads Insurance because they will cover you in any situation and offer plenty of affordable options. You'll travel much more at ease knowing you've got yourself covered – it's worth every penny.
#4 – Active Roots Water Bottle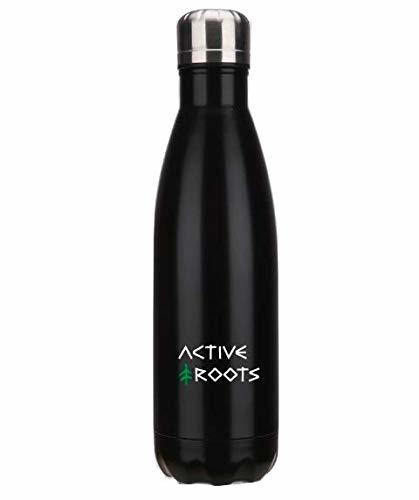 Bali has hot weather year-round, and you need to stay hydrated for all those miles of walking you'll put in temple visiting and waterfall hunting. We recommend the 25-oz Active Roots Water Bottle that holds 8 more ounces than comparable bottles. It's stainless steel, which means keeping your cold water refreshingly cold when you need it. Plus, you don't want to be that eco-unfriendly tourist carrying around a plastic water bottle – not cool!
#5 – Combination Lock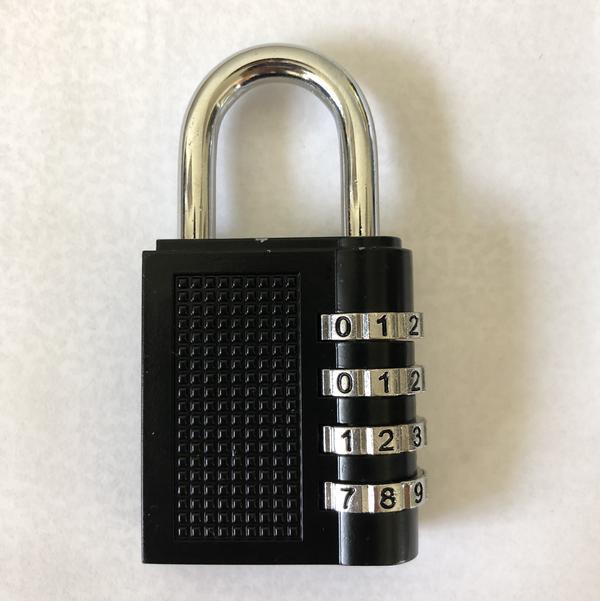 Again, Bali is a safe tourist destination, but your travel bag is always a target for petty thieves. Your bag gets plenty of unmonitored exposure at hostels and on public transportation, so you'll want to play it safe and lock it up with a simple lock, like the Active Roots Combination Padlock. If you forget the combination, no problem – you can reset it at any time (phew)!
#6 – Skeletool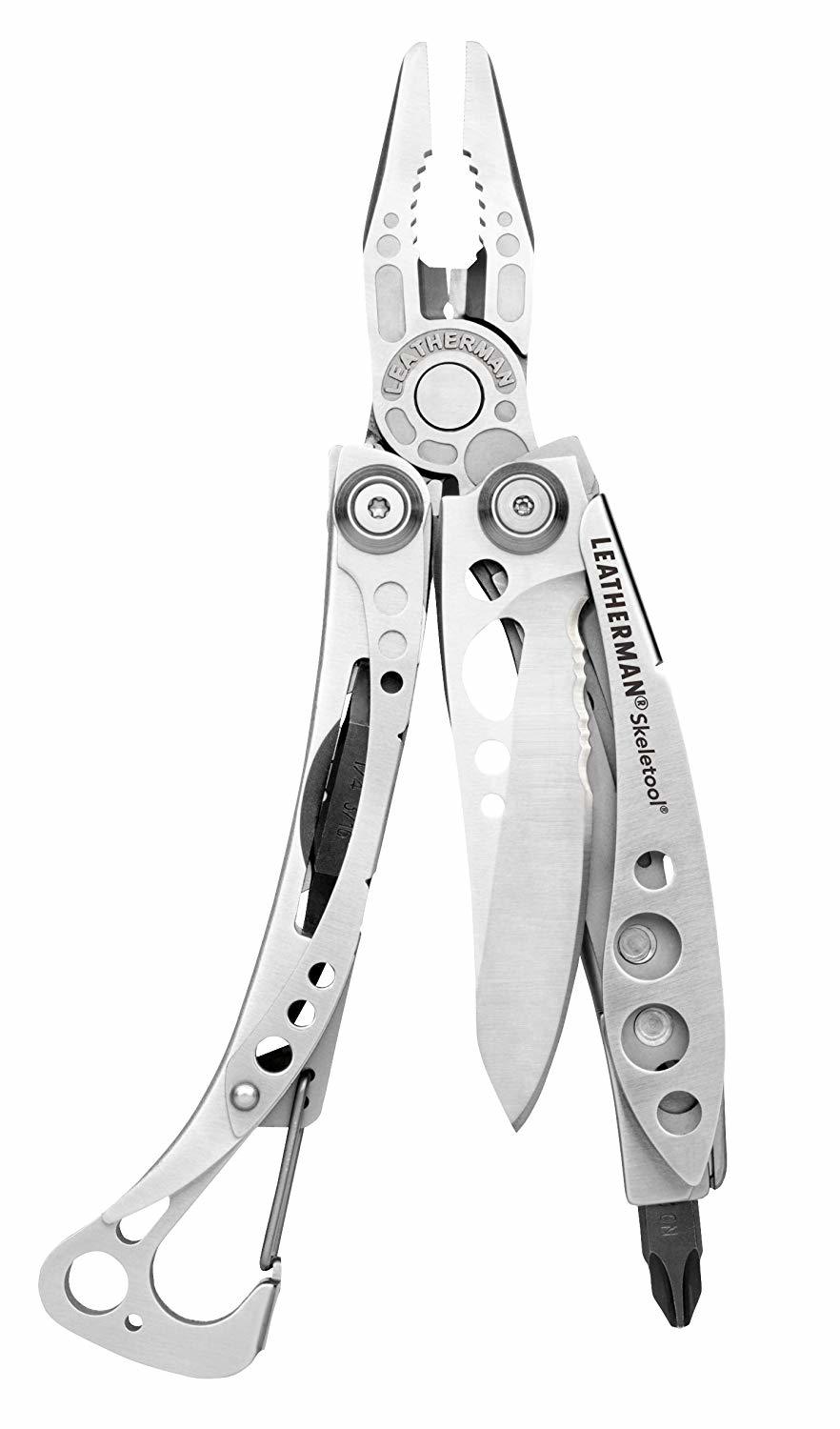 As an avid traveler, how many times have you said to yourself, "wow, I could really use a set of pliers" or "gee, I wish I had a knife right now"? Even if you haven't said either of these things exactly, a lightweight multi-tool, like the Skeletool, can really come in handy in a lot of different situations. A combo knife, bit driver, wire cutter, pliers and bottle opener in one small package can have many uses – trust us on this one.
#7 – Active Roots Microfiber Travel Towel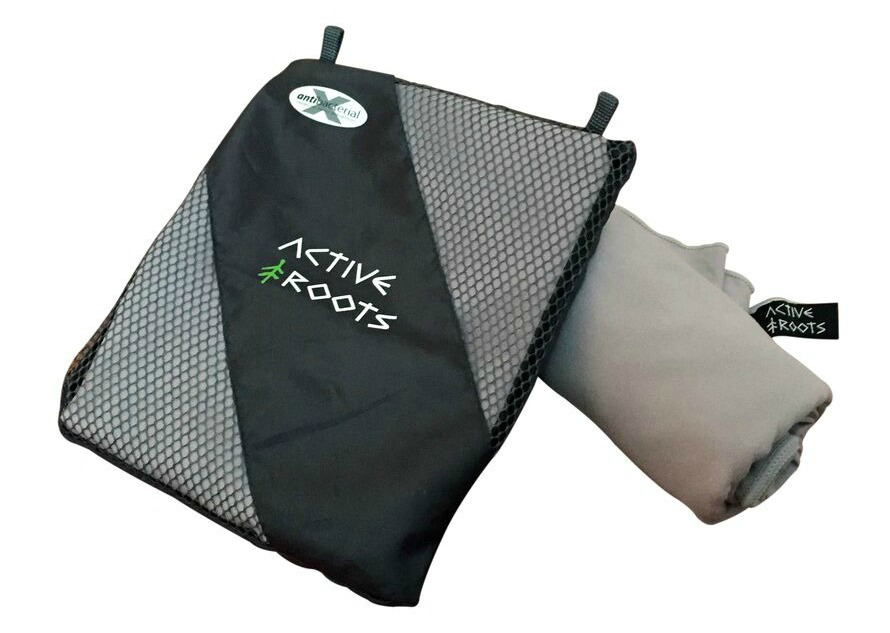 Packing your own towel is a must – you don't know when, or if, you'll have access to a decent one during your travels. You want one that is extremely light and dries quickly, which is why you want an Active Roots Microfiber Travel Towel. If you don't know already, you'll discover quickly how heavy and stinky a regular wet towel can get, so having one that dries in less than an hour and is anti-bacterial will be a godsend.
#8 – Active Roots DayPack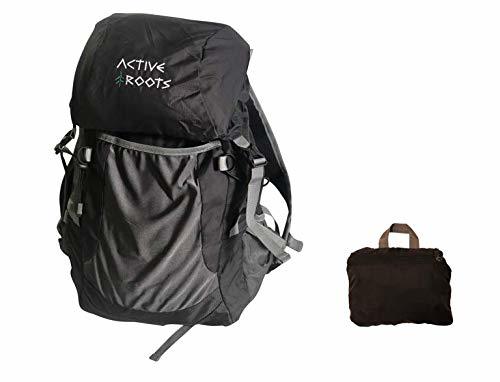 It's always worth having a daypack with you whenever you travel but often NOT worth carrying something bulky around. The Active Roots adventure daypack is hands down the best foldable day pack around, it comes with a water bottle holder, folds down super small yet provides plenty of space for your day-venture and is tough and sturdy.
#9 – Fairywill Electric Toothbrush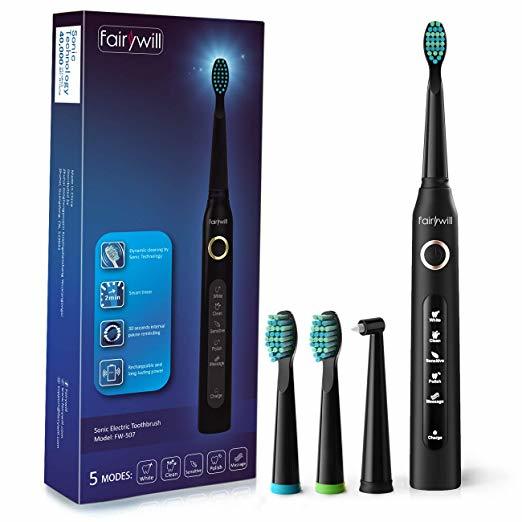 This may not be one that you've considered for your Bali packing list, but believe us when we say, once you start traveling with a Fairywill Electric Toothbrush, you'll wonder how you ever got by without one. Weighing just 55 grams and needing just 4 hours of charging for 30 days of use, you'll appreciate how clean and fresh this little bit of dental pampering will make you feel after a long day of travel.
#10 – International Power Adapter
Why the world needs to have 15 different sizes of electrical outlet plugs, we can't say for sure. But we do know that looking at the pictures of plugs of your intended travel destination and trying to figure out if what you have will work, is really annoying. Avoid all the hassle and doubt by packing an international power adapter that will keep your electronics charged regardless of where you are.
#11 – Selfie Stick
If you've resisted the selfie stick craze up until now, you may want to consider surrender. There really is no better and easier way to seize timeless travel moments that include you, your travel mates AND the background – all in one photo. With Bali's picture-perfect backdrops, it's a shame not to capture it all. And if you have a GoPro, a waterproof, compact and extendable hand grip selfie stick lets you get the best of those extreme adventure shots.
#12 – Travel Jungle Gym Set
Whether you're traveling for a weekend or for a year, it's difficult to keep your usual workout routine on the road. There are loads of workouts online to print and follow, but there's nothing like being in a gym with proper exercise equipment. Enter: Monkii Bars. You can set up your workout station anywhere – hotel rooms, mountainsides, your backyard – and the pocket gym comes with its own app so you can learn the ropes (cough, cough) of staying fit on the road!
#13 – Lightweight Travel Sheet
I think you'd agree that luxurious, immaculate bed linen is not exactly an amenity you'll find in third-world hostels. Bringing your own lightweight travel sheet can really improve your sleep experience, and for many, decrease the yuck-factor there's always a risk of encountering somewhere along the way. It's just always reassuring to know that you're sleeping in sheets only touched by you!
#14 – Travel Pillow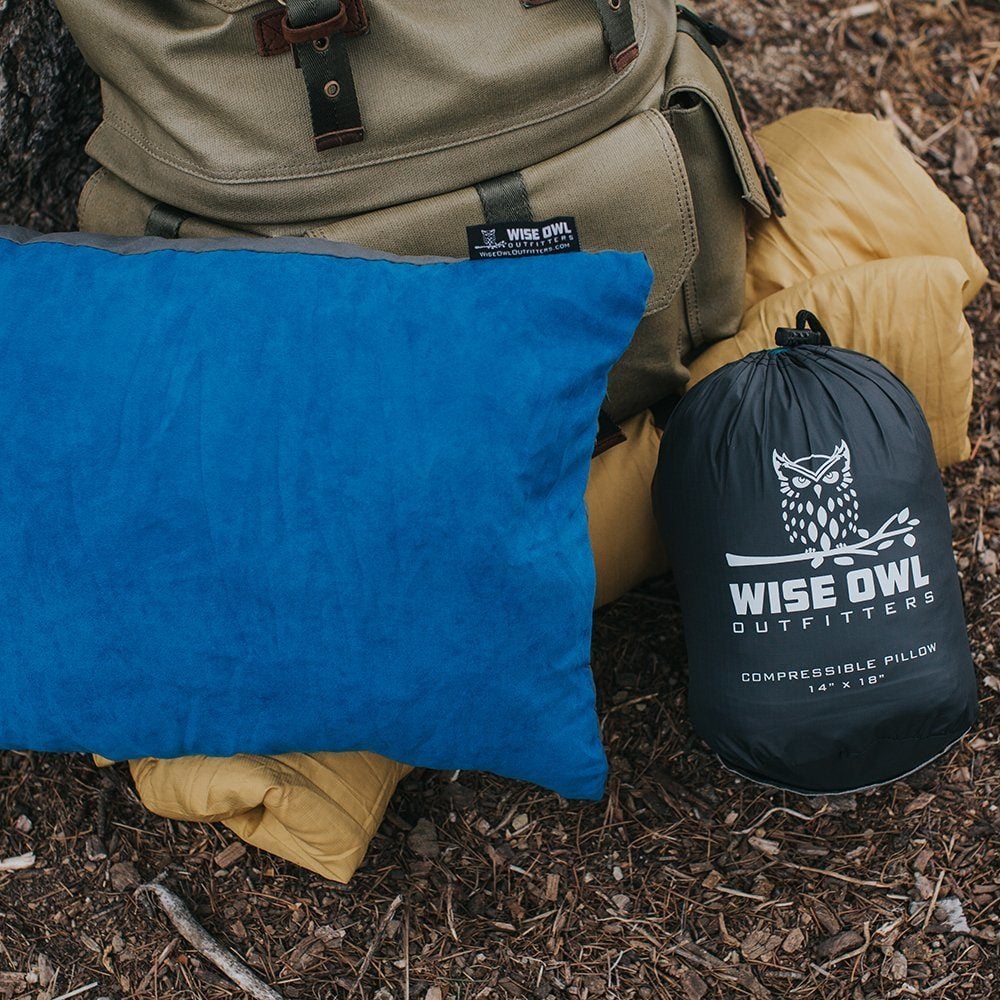 For the same reasons given for packing a travel sheet, having a travel pillow to go with your used-only-by-you sheet is a smart choice. Getting one that can be compressed into a compact, packable size is the way to go and will make your sleeping arrangements more comfortable, whether that's in a hostel bunk or in an airplane seat!
#15 – Packing Cube Set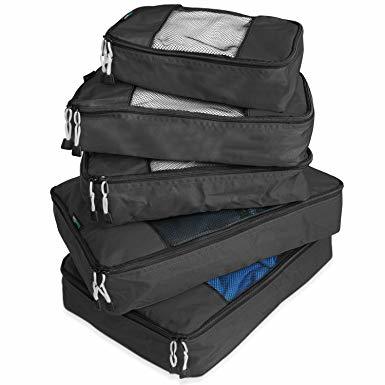 This may be another item you think you can do without – and you CAN, but you really shouldn't! Living out of a backpack, while smart and convenient, can get a bit disorganized – and pulling out the entire contents of your bag to get to your t-shirt gets irritating quickly. This is why packing cubes are a game changer. Knowing what you packed in the small cube versus the medium cube will save you a lot of time and frustration.
#16 – AR Toiletry Bag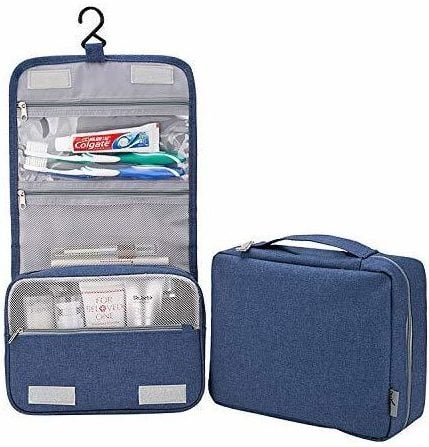 Another backpacker favorite for staying organized is a hanging toiletry bag. It's extremely helpful to have all of your accessories neatly gathered in one bag that you can hang for easy accessibility, especially when counter space isn't plentiful or even available. A well-organized bag is worth having whether you're tree whilst camping or a hook in the wall – it helps to have quick access to all your stuff.
#17 – Waterproof Mobile Phone Case
Some of the many highlights that attracted you to Bali are probably all of its epic water adventure options. But where there's a lot of water while selfies are being taken, your mobile phone is at high risk for water damage. Not having a working phone is a big bummer; safeguard your phone with a waterproof phone case that will also let you take some of those selfies underwater!
#18 – Biodegradable Sanitizing Hand Wipes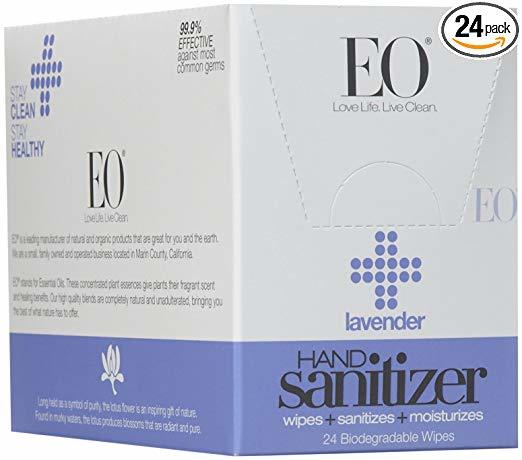 While researching Bali, you've probably seen the term "Bali belly." Symptoms include stomach upset, cramping, vomiting and usually a few days of diarrhea. It's caused by exposure to new bacteria that usually happens through consumption of contaminated food or water. You can't 100% safeguard yourself from getting it, but aside from NEVER drinking Bali's water, clean your hands as much as possible, especially before and after eating. Having biodegradable sanitizing hand wipes will help if a sink and soap aren't available.
#19 – Diarrhea Medicine
Speaking of Bali belly, should it strike, you'll want to have immediate access to medicine that will provide relief. Pack a box of Imodium to alleviate diarrhea-related symptoms to get you through this unpleasant ordeal. Of course, if it's a more serious parasite or viral infection, you'll have to seek advice from a pharmacy. Many travelers also swear by activated charcoal as a natural, safe way to rid the body of toxins in such cases. Hey, it's worth a shot!
#20 – Sunglasses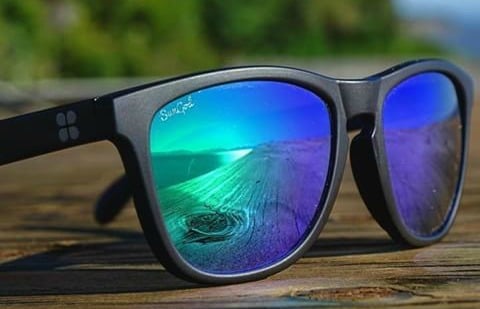 You're going to need a pair of shades for Bali, and if you want the best sunglasses, look no further than Sungod! Sungod Sunglasses are made specifically for backpackers and adventurers as they are scratch resistant and tough as nails. But the best part is their customization. When buying them online you get to pick your frames, lenses, icons, colors and much more! This means you get durable sunglasses and also get to look stylin' while in Bali.
#21 – First Aid Kit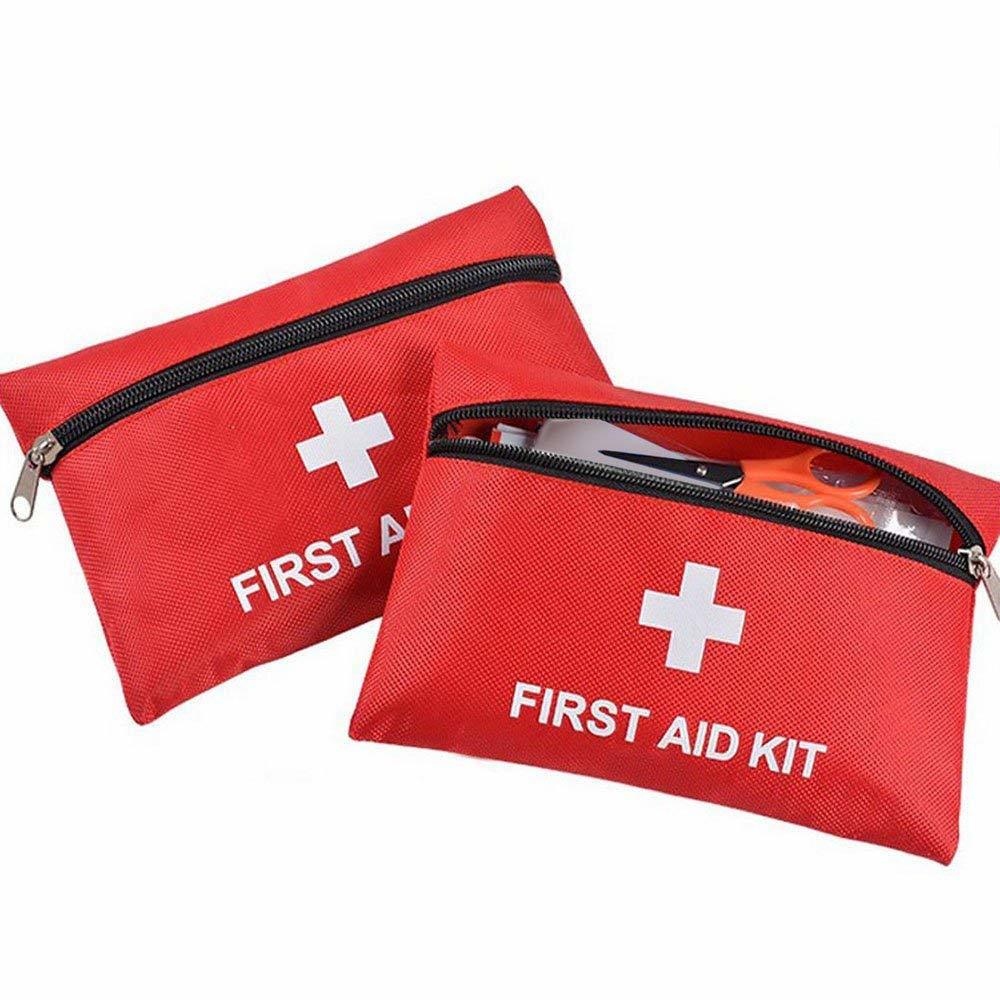 All travelers can think of a time that a first aid kit has come in handy (or would've come in handy). This doesn't mean going overboard and packing an armory of bandages and medical tools. Even if it's just for a band-aid to temporarily tend to a wound until you find a pharmacy, or for quick access to some aspirin after a night out at the bars involving a little too much rum punch – it's always a good idea to travel with some basic first aid items. Medical care in Indonesia is not up to Western Standards so be sure bring essential medications.
#22 – Sunscreen
Being on an island so close to the equator, out in the sun and around water, can quickly lead to some nasty sunburns. Take care of your skin by applying (and re-applying) plenty of sunscreens daily. And if you're in the water a lot, help protect the environment and marine life by using reef-friendly sunscreen that's free of oxbenzone and octinoxate. A sunscreen stick is also a good alternative if you want something smaller and lighter to carry around in your daypack at all times.
#23 – Mosquito Repellent
While tropical weather has many upsides, one of its biggest downsides is all those darn mosquitoes. They're around no matter when you go to Bali and are especially pervasive during the rainy season. And with the risk of dengue-carrying mosquitoes, you need to use repellant. Pack bug spray, repellent wipes or try toxic-free mosquito repellent bracelets.
What to Wear in Bali
While Bali's overall style is informal due to its tropical environment, responsible travelers need to keep in mind that Bali is a predominantly Muslim country with Hinduism as its main religion. This translates into a culture that is very modest, and tourists need to respect this with the proper attire.
Shorts and beachwear are acceptable on the beach, but men and women should wear pants or skirts that fall below the knee when visiting villages and smaller towns. Covering your knees is also a requirement for entering a temple, along with covering your shoulders. It's highly advised to always keep a scarf, wrap or lightweight sleeved-shirt in your day pack in case you come across an unexpected marvel of a temple that you don't want to miss.
Staying covered up and modestly dressed doesn't mean you have to roast in the hot, and usually humid, tropical weather. We'll provide more details below with weather and conditions broken down by season, along with suggestions on what to pack regardless of the timing of your travel itinerary for Bali. That way, you'll be well-equipped on what to wear in Bali at any time of the year that best suits your travel needs and wishes.
Visiting Bali in Summer
This is the best season in Bali. June, July, and August bring Bali's most comfortable temperatures, with a range of 72-85° F. And with July and August representing the islands' driest months, this time of year becomes even more attractive. This doesn't mean a guarantee of cloudless skies, however – still be prepared for the brief tropical storms that pop in and out unexpectedly.
The area north of Ubud can be chillier, and coastal areas provide a nice breeze, but otherwise plan for high humidity of about 85%.
As with all popular travel destinations, the best weather brings the high season (aka, crowds of tourists) along with it. If your priority is checking off a Bali to-do wish list that involves a lot of beach time and coming home with a jealousy-inspiring tan over having more beach space to yourself, then summer is your best bet!
Our recommendation for how to pack for Balinese summers is to stick to a few lightweight generic items –shorts, swimwear, linen pants, breathable cotton t-shirts, a light long-sleeved shirt, and long skirts or flowy dresses for women, are all smart choices. This works as beach attire and also covers you for city sightseeing and temple visits.
Visiting Bali in Fall
September is a good shoulder month to consider for your Bali travels. The weather is still in its pleasant summer conditions, but tourist crowds start to dissipate. October slowly starts getting into the wet season, though still sees plenty of sunny days. November is when chances of rain really start to increase, though showers are often short-lived.
Average air temperatures in the fall months stay consistent with summer, with a range of 72-88° F. Average monthly rainfall during the fall season, however, increases to 60-90mm versus the 40-50mm in the summer months.
With continued warm temperatures and high humidity, your packing strategy should still focus on lightweight clothing. Keep it simple with t-shirts, comfy light pants, shorts, skirts, and sundresses. A light jacket or shell folds up nice and small and may become useful as the likelihood of rain increases.
Still looking for a good base for your adventures in Bali? Check out our guide for the

best hostels in Bali and find the perfect place to stay!
Visiting Bali in Winter
December, January, and February are Bali's wettest months with slightly higher temperatures, hence, define the low season. But keep in mind that December still attracts many holiday travelers, so don't expect a typical low-season absence of tourists.
Temperatures from December through February keep an 80° F average, with lows at 72°F and highs into the upper 80s. Unfortunately, the increased humidity, at around 80% with all the rain, makes the conditions feel much hotter and uncomfortable.
The good news: you'll save money with cheaper accommodations and can score some awesome deals. Also, you may have otherwise-crowded tourist hot spots mostly to yourself.
Now the not-so-good news: planning outdoor adventures and excursions is more difficult because you just don't know what the rain will do – it may come and go, or it may stick around for days. Also, wet + humid = more mosquitoes. These dengue-infested buggers are always around, but much more so during the winter months. And lastly, if you're diving or snorkeling in Bali, water visibility will be worse than usual.
The intense humidity means packing winter wear that's as lightweight and quick-drying as possible. Moisture-wicking material will be especially helpful during this time. Light pants, shorts, tanks, and shirts will still be your main staples. Ladies, maxi dresses and flowy skirts will help you feel cooler. A light, hooded rain jacket should also be on your packing list.
Visiting Bali in Spring
March falls within Bali's wet season, so conditions are almost the same as the winter months. April begins to see more sunny days, higher temperatures and less rain. Average monthly rainfall drops to 70mm from winter's 90mm. May is another shoulder month that is good for travelers wanting to take advantage of fewer crowds and less rain before the high season hits.
Temperatures do reach their highest in the spring – sometimes over 90° F in May. But with less rain, many find this more bearable than lower temperatures with wet conditions. So, if you're used to the heat and want that tan, late Spring could be your time!
You may have noticed a pattern of what to pack for Bali's tropical climate – light, comfortable items are a must – and spring is no different. Loose-fitting cotton blend shirts and shorts will keep you cool, and dri-fit tops are a good option for this type of heat as well. Just don't forget to bring something that covers your knees and shoulders for temple visits.
What Shoes to Pack for Bali
No matter what your Bali activity calendar includes, chances are that water is involved in some way or another. Whether it's beach lounging, waterfall exploring, forest trekking, snorkeling, scuba diving, surfing, white water rafting – your feet are going to get wet. For what shoes to pack for Bali, we recommend that they are two things – comfortable and waterproof.
A pair of mesh slip-on water shoes may not be at the top of your list, but you'll be happy to have them when you're climbing over rocks to reach that breathtaking waterfall. They're light and comfortable and give you ample support and traction for even the most slippery surfaces. Plus, nothing is more uncomfortable than walking around in soggy, heavy shoes. You'll enjoy all your water adventures much more with a pair of these guys.
You should also pack a pair of flip-flops or comfortable sandals. Flip-flops are a staple on the beaches and even for walking around the cities and towns. Many places, like temples, ask you to removed your shoes before entering, so you want something that's easy to take on and off. Bali is overall casual, so you'll easily be able to use them for night outings to restaurants and bars/clubs, too.
Females – What to Pack for Bali
Ok, gals, let's talk about some ladies-only items that you may want to consider adding to your 'what to pack for Bali' list!
For Fashion
Our best recommendation for the most multipurpose article of clothing is a sarong. Being such a thin, airy piece of fabric, you can always have one on hand in even the smallest daypack. Forgot to wear sleeves to enter the temple? Use your sarong as a shawl to wrap around your shoulders! Shorts not long enough to cover your knees? No problem – wrap your sarong around your waist and wear as a long skirt. Suddenly come across an awesome beach you want to hang out on? Go for it – lay down your sarong and use it as a beach towel!
And you only need to start out with one. With so many beautiful patterns and good deals you can get in Bali, you'll probably end up buying more along the way.
Pack accessories that keep you safe!
Infinity scarves are chic and classy, but some even provide a hidden pocket to keep your valuables.
The Active Roots Zipper Scarf is your run-of-the-mill infinity scarf but with a hidden pocket that's big and sturdy enough for a night's cash, your phone, a passport and (hell with it) some snacks too!
For Hygiene
Before you venture off to Bali, all females should be prepared if that time of the month arrives during your travels. It's annoying and inconvenient, but it doesn't have to be stressful. Just be aware that tampons are very expensive in Bali and are often hard to find. Especially if you're diving or doing water sports, the more readily available sanitary pads won't cut it.
We recommend packing several compact tampons, like o.b. non-applicator tampons, or a menstrual cup, like the Diva Cup. Many female travelers swear by a menstrual cup since they're reusable and can be worn for up to 12 hours. But if you've never used one, you may want to give it a trial run beforehand.
For comfort
Bali is a mecca for amazing yoga opportunities with endless yoga class offerings all around. You should consider taking this opportunity to get in your zen mode and soak in some of Bali's energy. Consider packing a pair of light, yoga capris and a sports bra for your Bali experience. Even if you don't end up doing yoga, at least you'll have some ultra-comfy pants and bra to use during your travels!
Males – What to Pack for Bali
We haven't forgotten you, fellas. We'd like to suggest a few items specifically for you when planning what to pack for Bali:
For Fashion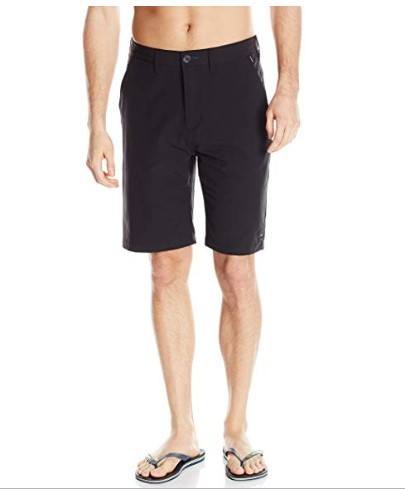 You definitely don't want to be without a pair of board shorts. Yes, you'll use them on the beach and definitely if you're surfing, but a nice neutral-colored pair will also suit you for everyday sightseeing use. They're light and dry quickly, so they're functional for almost all Bali activities.
You should also pack a pair of long pants, both for visiting temples and for nicer nights out on the town. But forget about jeans; they're way too thick, and you won't be happy wearing them in Balinese weather. A pair of dri-fit chinos will help you feel comfortable and dry in Bali's humidity and will spruce up your style.
For comfort
Protecting your head area in sunny, hot weather is just smart. But most of you guys rely on baseball hats that can feel heavy and make you sweat even more. A more comfortable alternative is a light, multi-purpose bandana like a UV buff. Because it's made with moisture-wicking material and dries quickly, it'll help keep you cool and dry. And you can wear it in so many different ways – as a headband, a beanie, and pirate-style bandana or just simply around your wrist as a sweatband. Plus, they can look pretty cool too!
Want to learn more about how amazing Bali is to visit? Then check out our comprehensive

Backpacking Bali Travel Guide

for the lowdown on what to do and see on this beautiful island.
What NOT to Pack for Bali
Almost just as important as what to pack for Bali, is what NOT to pack! Let's go through some items that you should leave behind:
Don't bring valuable jewelry or anything you'd be devastated to lose. When you're on the go from place to place and staying in unfamiliar areas, the chances of losing things, or getting them stolen, is much higher. If it's valuable to you and not totally essential, leave it at home.

Don't pack heavy stuff. This includes things like thick-material clothing, extra shoes and books. Remember that you're literally carrying all this stuff on your back, so every ounce matters. If you love reading, bring an e-reader or pick up a soft-cover book at the hostels' book swap libraries.

Don't take in ANY sort of illegal drug. Indonesia does not mess around with this law and will show no mercy in prosecuting you, so please don't take this lightly.
Want to bring your expensive DSLR but are worried about getting robbed? Check to see if

Bali is safe to visit and what you can do to avoid being a victim.
The Best Backpack to Pack for Bali
Every backpacker knows that your most prized possessions are sitting on your back, so the bag you're carrying all of that in is of utmost importance. If you're still in search for that perfect travel bag that is durable, functional and amazing in every way, look no further, because we've found it for you! That's hands down the Nomatic Travel Bag.
Why do we give the Nomatic Travel Bag our #1 rating for the best backpack to pack for Bali? Well, mainly because it's just about the smartest backpacking travel bag we've ever seen. It has specific compartments for all the essential stuff – your stainless steel water bottle, your waterproof shoes and flip flops, your e-reader or laptop, your underwear, and even a super safe security and RFID pocket.
We're in love with its cool, innovative design that includes a strap system that allows for backpack or duffel bag-style portability. Lugging around a backpack can get heavy, but its expertly-designed sternum straps and detachable waist straps help lessen the load.
This travel bag will be your faithful travel companion for a long time too – it's durable, waterproof material will withstand even the most rugged of backpacking destinations and is perfect for Bali's often-wet conditions.
In case you can't tell – we're huge fans of this bag!
Final Thoughts on What to Pack for Bali
There you have it, friends! All you need to know about what to pack for Bali with our top-23 needs list, a guide of how to pack by season and the weather conditions to expect, what not to bring along and the best travel backpack on the market!
Just remember to focus on the must-haves and not to bog yourself down with the extras. Budget backpacking is all about the adventure, so just pack smart and stay safe, and everything else will fall into place. Hey, hear that? Bali's calling, so you better get going!
Also – don't forget to sort your travel insurance! We've put together a roundup of the best travel insurance for backpackers, or if you're low on time, get a quote from World Nomads now, our favourite travel insurance provider.
Yay for transparency! Some of the links in this post are affiliate links. This means that if you book your accommodation through the site, The Broke Backpacker will earn a small commission at no extra cost to you. Your support helps me keep the site going.
---
Need More Inspiration?
Like this post? PIN ME!!!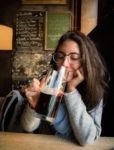 Writer and Editor, Ana Pereira is a California native, inspired by Earth exploration and introspection. Recently, she spent several months exploring Africa and South Asia. She spends most of her "down-time" out in the wilderness, climbing, hiking, and beyond, and is feverishly passionate about travel and health.