I love Uluwatu.
Seriously, this place EASILY ranks the top of my list for places to visit in Bali, hands down! If you're a surf junkie, get ready for the best time- Uluwatu is home to some world-class breaks . But hey, don't worry if you're not all about the surf life. From the carefree backpacker to the family crew or even the luxury lover, Uluwatu truly has something awesome for everyone.
So.. which beach do we explore first?
I've created a list of the best beaches in Uluwatu (in no particular order). These are the best beaches to go to if you want some fun in the sun and the chance to really experience Bali. You will be presented with lots of activities, from surfing to paddleboarding to simply eating, in addition to some insider tips.
Read on and find out!
In a hurry? Here's Where to Stay in Uluwatu for One Night
Sultans Of Swell hostel is located relatively far away from the beaches, but I wouldn't count it out. It provides more than enough to make your vacation in Uluwatu unforgettable! they provide a 24-hour front desk, airport transportation, a shared kitchen, and free WiFi throughout the property!
Located very close to its namesake beach, Padang Padang Inn offers a great location for a great price. The space itself is modern, stylish, and clean. The onsite pool is also a great respite after a long day of surfing, swimming, and climbing all those steps to and from the beach.
Johnny and the boys are absolutely amazing hosts that will make your time in Uluwatu very memorable. Plus the location is amazing! A very close drive to Nyang Nyang Beach and Uluwatu Temple. They have a large property with comfortable rooms and lots of great extras like a pool, a beautiful garden, and a public outdoor kitchen and coffee area which were a personal favorite of mine.
Want to Base Yourself in Canggu?
Come visit Tribal Bali – Bali's first specially designed, custom-built hostel…
Bali's most special backpacker hostel is finally open…. Tribal Bali is a custom-designed, purpose-built hostel – a place to work, rest, play, and stay. A place to find your tribe and hands down the best place in Bali to hustle hard and make new friends…
Without a doubt, this is my all-time favorite beach in Uluwatu. Tucked away on the southern shores of the Bukit Peninsula, Nyang Nyang Beach is almost perfect – gorgeous, long, and, most amazingly, EMPTY.
Nyang-Nyang is located about a 10-15 minute drive beyond Uluwatu Temple. When approaching the temple from the main drag, take a left instead of a right and follow the road. When you see signs for "Nyang Nyang," you've almost arrived.
Insider tip: don't stop at the parking lot for Nyang Nyang. You can drive a bit further down, via an unpaved road located at the opposite end of the warung, which will put you closer to the beach.
Who it's for: Nyang-Nyang Beach is best for reflection and nature lovers. As it has little to no development, you'll have the perfect opportunity to reflect with a journal or book.
Don't miss: When the tide is low, you can walk to the left of the beach through a cave to a secret beach! Only Accessible through Nyang-Nyang Beach.
You will have to hike a bit to get to the actual beach. Depending on where you parked, this could take 10-15 minutes and could be done with a strong pair of sandals or more rugged shoes for travel.
Arriving at Nyang Nyang, you will be amazed at how stunning it is. The water is a gorgeous cerulean and the sand is silky smooth. There's some great swell here as well, which means you'll see more than a few surfers.
Admittedly, there is very little development at Nyang Nyang. There are only a couple of constructions set on the beach itself. If you want to find a room literally on Nyang Nyang, you'll have to find one of the makeshift shelters made from driftwood strewn along the beach!
Where to Stay:
Best homestay near Nyang Nyang Beach | Satria Bungalow
Johnny and the boys are absolutely amazing hosts that will make your time in Uluwatu very memorable. Plus the location is amazing! A very close drive to Nyang Nyang Beach and Uluwatu Temple. They have a large property with comfortable rooms and lots of great extras like a pool, a beautiful garden, and a public outdoor kitchen and coffee area which were a personal favorite of mine.
Best Hotel Near Nyang Nyang Beach | Bubble Hotel
This Airbnb might just be the coolest accommodation in Uluwatu…Imagine waking up on the ocean and falling asleep to the stars; it doesn't get better than that! Also, the Bubble Hotel is quite literally the only hotel on Nyang Nyang Beach!
Who It's For: Looking for some music and a bar scene? this is the beach for you!
Don't Miss: SIngle fin at night time is such a fun time! don't miss out on the nightlife here.
Suluban Beach or Uluwatu Beach is located at the bottom of the infamous Blue Point Resort. Often, people will often refer to this beach as Blue Point Beach as well; we're just going to call it Suluban for now.
Suluban Beach is a very cool place to visit in Uluwatu for several reasons…
For one, the surf here is epic and the waves can reach heights of 4-5 meters.
Secondly, the walk down to this beach is really something else. As you descend down the cliffside and pass by the many precarious perched bars, you'll eventually enter a large cavern at sea level. The beach itself is hidden on the other side of this cave and would be totally invisible to unaware people!
Lastly, having a sundowner at one of the many cliff-side bars and watching the sun go down is practically a rite of passage in Uluwatu. This is usually the first thing I do in Uluwatu and the first place I bring friends. Just be sure to grab a drink at one of the lower bars – Blue Point is ridiculously expensive.
Where to Stay:
Best Airbnb Near Uluwatu Beach | Satria Warung
Satria Warung is a home away from home…During my stay in Uluwatu, I spent a month at this homestay and really loved it. From the comfy beds to warm showers, and did I mention the location is prime?! Only five minutes to the Uluwatu Temple and less than ten minutes to Uluwatu Beach and Nyang Nyang Beach!
Best Hotel Near Uluwatu Beach | The Asa Maia
Just a few steps from the Beach, The Asa Maia offers an array of amenities to enhance your stay. You can enjoy a refreshing dip in the swimming pool, take advantage of the complimentary parking, and work up a sweat at the fitness center. Additionally, the attentive staff is happy to assist you with room service and provide guidance through the tour desk.
Some locals referred to this beach as the "real Padang Padang Beach." Now, I don't know if this is the case or not (I'll just let the two duke it out) but, from what I saw, Thomas Beach is good enough to warrant a separate visit.
First off, the overlook of Thomas Beach from the parking lot is actually quite impressive. You'll get an unobstructed view of the beach and, as an added bonus, room to actually take a photo. Far fewer people come to this beach too, which means you won't have to battle for space.
Who It's For: Groups of friends looking for a plot of beach to have a picnic or set up volleyball.
Don't Miss: Get a massage, get some cool photos from the top of the stairs, and enjoy the lax vibes.
The beach itself is pretty nice – it has white sand, a couple of local warungs, and not too many lounge chairs. Considering how long the beach is (around 200 meters) you should have no trouble finding the right spot.
For these reasons, Thomas Beach does have a very "lazy vibe" to it. From what I saw, most people couldn't be bothered to do anything here besides sip on Bintangs and get a massage from the locals. There aren't many surfers here either but there is still some decent swell for those who want to add another notch to their board.
If you plan on eating at Thomas Beach, definitely head right down the beach – the warungs to the immediate left of the stairs are shit and overcharge for everything.
Where to Stay:
Best Airbnb Near Thomas Beach: Sriyana Uluwatu
Sriyana Uluwatu is an enchanting boutique Airbnb nestled in the vibrant heart of Uluwatu. Walking distance from the beach, it is a surfers' paradise. offering a selection of ten unique, joy-filled rooms brimming with vibrant colors. each room has a private terrace and the garden has a big space for everyone to enjoy.
Kutuh Manak Guest House is located a 4-minute walk from Thomas Beach. This guesthouse has air-conditioned rooms with free WiFi, each with a private bathroom. Garden views, a terrace, and a 24-hour front desk. An American breakfast is available each morning too!
Padang Padang is one of the busiest and most popular beaches in Uluwatu. You'll have to contend with larger crowds – on an already small beach – plus pay a fee to enter. Whilst these things may irk some people, I'd say that the beach is still worth visiting.
Who it's for: If you want to learn how to surf this beach is for you! One of the more relaxed beaches for surfing in Uluwatu.
Don't miss: Watch out for monkeys, have a picnic with friends, and play like a kid in the water.
The beach itself is quite nice, although small as I mentioned before. Lots of people come here for picnics or to drink a sundowner with friends, but families are often spotted here as well. Lots of children can be seen playing in the water with their parents, which is a sight that only a monster could hate.
If you wanted to visit Padang Padang with a semblance of solitude, I'd say visit earlier in the day. Otherwise, you'll have to share the sand with everyone else. If you end up with the latter: grab a Bintang and some satay and enjoy the vibes!
Where to Stay:
Best Airbnb near Padang Padang Beach : Padang-Padang Inn
At Padang-Padang Inn, they take great pleasure in ensuring your utmost comfort during your stay. The rooms are designed and equipped with air conditioning to keep you cool and comfortable. Each room has its own unique charm, with some featuring a delightful flat-screen TV for your entertainment, while others offer enchanting views of either the pool or the serene garden.
Best Hotel near Padang Padang Beach : PinkCoco Uluwatu
PinkCoco Uluwatu – for Cool Adults Only (16+), where unforgettable experiences await you. Nestled 656 feet away from the renowned Padang Padang Beach, a haven for surfers, this resort is perfectly situated for you to indulge in the thrill of the waves. Each room boasts a private balcony with a cozy seating area, inviting you to unwind and soak up the stunning views.
Bingin has long been considered a more quiet beach in Uluwatu. For whatever reason, fewer people make it here than on beaches like Suluban or Balangan, which means the beach is pretty laid back, even for Uluwatu.
One reason why Pantai Bingin may be less frequented than others is that getting here is a tad more difficult. The road here deviates quite a bit and parking is not actually on the beach itself – you'll have to leave your bike somewhere around the village and then walk from there.
There is a reasonable amount of development at Bingin Beach. There are several mid-level villas here and a couple of decent restaurants as well. The beach itself is just alright in my opinion and visiting it would probably not be worth the time if it weren't so calm.
Who it's for: Surfers, loungers, and those seeking a refreshing drink—this beach truly has it all!
Don't miss: chill at the high-quality warungs, find the secret Pantai Cemongkak, and go stand-up paddle boarding.
BUT, there is a fantastic place very near to Bingin that is totally hiding in plain sight. It is called Pantai Cemongkak and it's a wonderful beach.
With its white cliffs and pebbled ground, Cemongkak resembles something out of Greece, sans any tourists. You may see a lone backpacker or two scuttling like crabs among the rocks, in search of the most secluded spot to tan their nude selves, but they quickly disappear. It is one of the best (hidden) beaches in Uluwatu and alone makes Bingin worth visiting. However, do note that the ocean currents and waves can be very fierce here, especially around high tide. It is best to visit early morning in order to make the most of the low tide.
Where to Stay:
Welcome to this cozy and inviting bedroom that offers comfort and tranquility, accompanied by breathtaking ocean views overlooking the magnificent Bingin Beach, its vibrant coral reef, and captivating sunsets. Prepare to disconnect and immerse yourself in the sheer bliss of a memorable holiday.
Atania Villa's Bingin, Situated in the picturesque Bingin Beach, Immerse yourself in the serene atmosphere as you enjoy free WiFi and the refreshing coolness of air conditioning. The outdoor swimming pool and lush garden offer the perfect oasis for relaxation.
Dreamland Beach- home to baby waves and good vibes. As a beginner surfer, dreamland is extremely appealing due to its calm ocean and one of the least reefy areas in Uluwatu! for less harsh falls.
If you choose to come here for sunset, you will be met by lots of other travelers embracing the beautiful sunset- as this beach is one of the more popular beaches in Uluwatu, but a great opportunity to make friends!
Who it's for: For those seeking a vibrant social atmosphere, this beach is a haven filled with friendly faces!
Don't miss: Sunsets here are killer! make sure to grab some snacks before walking down.
Arriving at Dreamland, you'll see an ocean of red Air Asia umbrellas set against a beautiful blue ocean. There are some Copacabana-esque vibes going on here, a sense which is enhanced by the many shameless sunbathers and cocktail sippers here. In between them all are the usual beach hawkers and masseuses pinballing around.
Definitely give Dreamland a chance! Explore its shores, feel the soft sand beneath your feet, and soak up the laid-back atmosphere. And hey, if it doesn't completely win you over, no worries! Uluwatu has a plethora of other stunning beaches waiting to be discovered.
Where to Stay:
This cozy bedroom offers a haven of comfort and relaxation, accompanied by breathtaking ocean views overlooking the Beach, its vibrant coral reef, and the awe-inspiring sunsets. Get ready to disconnect from the demands of everyday life and fully immerse yourself in the joy of your holiday. This piece of paradise is at the bottom of Bingin's cliff.
Best hotel Near Dreamland Beach: Jumeirah Bali
Jumeirah Bali is located just a short 11-minute walk from the captivating Dreamland Beach, this hotel offers a unique experience with an array of enticing amenities. Dive into the refreshing outdoor swimming pool, take advantage of free private parking, and maintain your fitness routine at the well-equipped fitness center.
Balangan was the first beach that I ever visited in Uluwatu and it really set the bar. This small, gorgeous stretch of coast has everything that you could want from a beach in Uluwatu: perfect sand, lazy vibes, good warungs, and, crucially, amazing surf. It's one of the best in Uluwatu to be sure and should definitely be on your hit list.
Balangan Beach is not a particularly large beach and, thankfully, it doesn't get crowded very often either. There are a couple of beach bars to grab a beer from and plenty of umbrellas to lounge under. Most warungs will give you free access to these if you buy something first.
Who it's for: This Beach is perfect for experienced surfers.
Don't miss: See the sunset from Tebing Pantai Balangan, and watch the surfers from the deck of a bar!
Whilst Balangan Beach itself is a great place to relax and enjoy the day, there are a couple of walks nearby that are great as well. The now famous cliff viewpoint – located on the northern corner of the beach – is mandatory at sunset. The nearby New Kuta Golf course is also kind of fun to walk around as it may have the best views for a course that I've ever come across.
Surfers love Balangan as well for the very long and very fast waves. These waves sometimes reached lengths of 300 meters and it can be a real treat to watch the pros go after these.
Where to Stay:
At Flower Bud bungalow, the rooms exude a captivating charm, with decorative mosquito nets and traditional thatched roofs. Embrace the gentle breeze with fan-cooled rooms and experience the unique pleasure of open-air showers built with local stone in your private bathroom. For your peace of mind, each room is equipped with a safety deposit box to store your valuables.
Bombora Balangan Resort is perfectly situated in Ungasan. Just a leisurely 3-minute walk from the shores of Balangan Beach, this resort offers an exquisite experience with a range of enticing amenities.
This hidden gem is tucked away on the eastern outskirts of Uluwatu. It may require a bit of a journey, but trust me when I say it's worth every minute. My time at Pandawa Beach was absolutely incredible, mainly because it offered an authentic local experience that I cherished. Plus, its untouched beauty is simply breathtaking.
Getting to Pandawa Beach is a piece of cake! Just follow the straight road, and before you know it, you'll reach a friendly toll booth where cheerful Balinese folks greet you with open arms and a small entrance fee of 15,000 rupiahs. Once you're in, get ready to be amazed because this beach is an endless stretch of paradise. The real thrill comes from deciding which spot on this expansive shoreline to claim as your own.
You'll know you've reached Pandawa Beach when you reach the toll booth. The beach is accessed past the roundabout that parts past the viewpoint and beach cafe.
As you're walking to the beach, you'll see lots of nice spots to sit down and enjoy the sunset. Like a movie theater, these seats will fill up quickly with locals eager to watch the light show at the end of the day.
Down below is the beach proper. You'll see fishermen going about their business on the rocks and probably lots of families playing with their children.
Who it's for: Anyone looking for a more local experience, from surfers to families, you can enjoy the local warungs and some relaxation.
Don't miss: Eat at one of the local warungs for a full experience at Pandawa Beach.
Where to Stay:
Immerse yourself in this Cozy Deluxe Room! Indulge in the on-site restaurant or soak up breathtaking ocean views from the rooftop venue. Take a refreshing dip in the swimming pool, unwind at the bar, find inner peace at our yoga venue, or pamper yourself with a rejuvenating massage in the dedicated massage room.
Welcome to the breathtaking Karang Saujana Estate, situated just a few miles away from the pristine shores of Pawanda Beach. This resort offers a truly remarkable experience, complete with an inviting outdoor swimming pool and a picturesque garden, ensuring a tranquil and rejuvenating stay. The air-conditioned accommodations feature a cozy patio and complimentary WiFi, allowing you to stay connected and comfortable throughout your visit.
Green Bowl Beach is the epitome of peace when it comes to the best beaches in Uluwatu. Very few people actually make it to this beach and those who do are usually met with empty sand and nothing but the sound of the waves.
Unsurprisingly, this is probably due to the fact that Green Bowl is located in a more remote part of the Bukit Peninsula between Uluwatu and Nusa Dua. The drive here is somewhat unmarked so be sure to have good directions or a navigation app handy.
Upon arriving at the parking lot – sandwiched between a shrine and a small market – you'll get a great view of the ocean. The walkway down to the beach is located on your right and is paved the entire way. There are quite a few steps though so be ready.
Who it's for: Anyone looking for some silence to journal, read or contemplate the ocean.
Don't miss: A more remote area of Uluwatu, Use a navigation app for this Uluwatu beach.
Green Bowl Beach itself is a quiet little cove with lots of shade and a decent-sized strip of sand. You'll quickly notice some cool rock formations here covered in green moss and plants, which probably owe to the beach's name – Green Bowl.
Given that there are no bars or restaurants, there isn't a whole lot to do at Green Bowl. You can walk quite far out into the ocean and around the coves at low tide. Also, there is some good surf further out.
Other than these things though, Green Bowl is only good for lounging. But hey, it's a beach, right? What else do you need from it?
Where to Stay:
The exquisite Green Bowl Beach Villas, This resort offers stunning sea views, complemented by a refreshing outdoor swimming pool, a serene garden, a charming terrace, and a delightful restaurant. Immerse yourself in the tranquility of your surroundings as you unwind and savor the beauty that unfolds before your eyes.
Best Airbnb Near Greenbowl Beach: Ocean View Villa
Welcome to the tropical paradise of Villa Paanchali, an exquisite 2-bedroom luxury getaway that's perfect for couples and small families seeking an unforgettable escape. The villa is nestled in the enchanting Pandawa area, just a short drive away from magnificent white sand beaches and renowned surf spots such as Greenbowl, Melasti, Dreamland, Balangan, and Padang-Padang.
I will admit that I didn't spend enough time at this place. I had spent most of my morning at Green Bowl Beach nearby and needed to get to my spiffy accommodation in Canggu later that day. Little did I know that I would be missing out on one of the best beaches in Uluwatu.
Melasti Beach would be a great place to spend the day. If only I had known the water was going to be this blue and the sand this white! The drive alone, beneath those blinding white cliffs, made the trip worth it.
Who it's for: This beach offers something for everyone!!
Don't miss: Head over to Sundays Beach Club for some fun.
Melasti Beach is currently under development, which probably explains its relative anonymity. That being said, there are still quite a few (excellent) restaurants and hotels located near the beach so it's not like you're stranded. Plus, there's always Sundays Beach Club nearby, which is fun for all ages.
So don't make the same mistake I did and skip out on Pantai Melasti. It's one of the best beaches in Bali and definitely worth the extra time.
Where to Stay:
This Airbnb is a cozy retreat that features two comfortable bedrooms, both equipped with air conditioning and semi-open ensuite bathrooms, ensuring a pleasant and refreshing stay. The living room offers flexibility, as it can be closed and complemented with a fan and air conditioning, or fully opened to let in the tropical breeze.
Step into the Jumana villas, adorned with Balinese artistry and nestled within lush gardens. Each villa boasts separate living and dining areas, providing ample space for relaxation and comfort. Indulge in the luxurious marble bathroom, complete with a sunken bath and an invigorating outdoor shower.
The BEST time to visit is during the dry season, from April to October. That's when the weather is on your side with less rain and lower humidity. Aim for the sweet spot—the months of April, May, September, or October. That's when you'll score fewer crowds and more chill vibes.
If you're looking for the best waves to ride in Uluwatu, Bali, it's all about timing. The prime surfing season in Uluwatu kicks into high gear from June to August when the waves reach their peak, delivering the ultimate rush for experienced surfers.
Before you grab your board and hit the beach, make sure to consult the surf forecasts and keep an eye on the local conditions. This way, you can catch the perfect wave and make the most out of your time in Uluwatu!
Don't Forget Travel Insurance for Bali
The first thing that most Balinese people say is "hello;" the last thing that they say is usually "be careful."
Bali is very safe, but accidents happen all the time. I highly recommend that invest in some travel insurance before traveling to Bali.
ALWAYS sort out your backpacker insurance before your trip. There's plenty to choose from in that department, but a good place to start is Safety Wing.
They offer month-to-month payments, no lock-in contracts, and require absolutely no itineraries: that's the exact kind of insurance long-term travellers and digital nomads need.
SafetyWing is cheap, easy, and admin-free: just sign up lickety-split so you can get back to it!
Click the button below to learn more about SafetyWing's setup or read our insider review for the full tasty scoop.
Now that you've explored the top ten beaches in Uluwatu, you're one step closer to finding the perfect match for your beach vibes. Are you craving relaxation from the waters of Dreamland Beach?
Or perhaps you're eager to dive into thrilling wave-riding adventures through surfing at Bingin Beach? My list of Uluwatu's finest beaches has got something to suit every taste and preference.
Make sure to make the most of every moment and create unforgettable memories that will last a lifetime! Whether it's exploring the breathtaking cliffs, savoring the local cuisine, or simply relaxing under the warm sun, embrace the magic of Bali and let your spirit soar. Cherish every sunrise and sunset!
Updated July 2023
---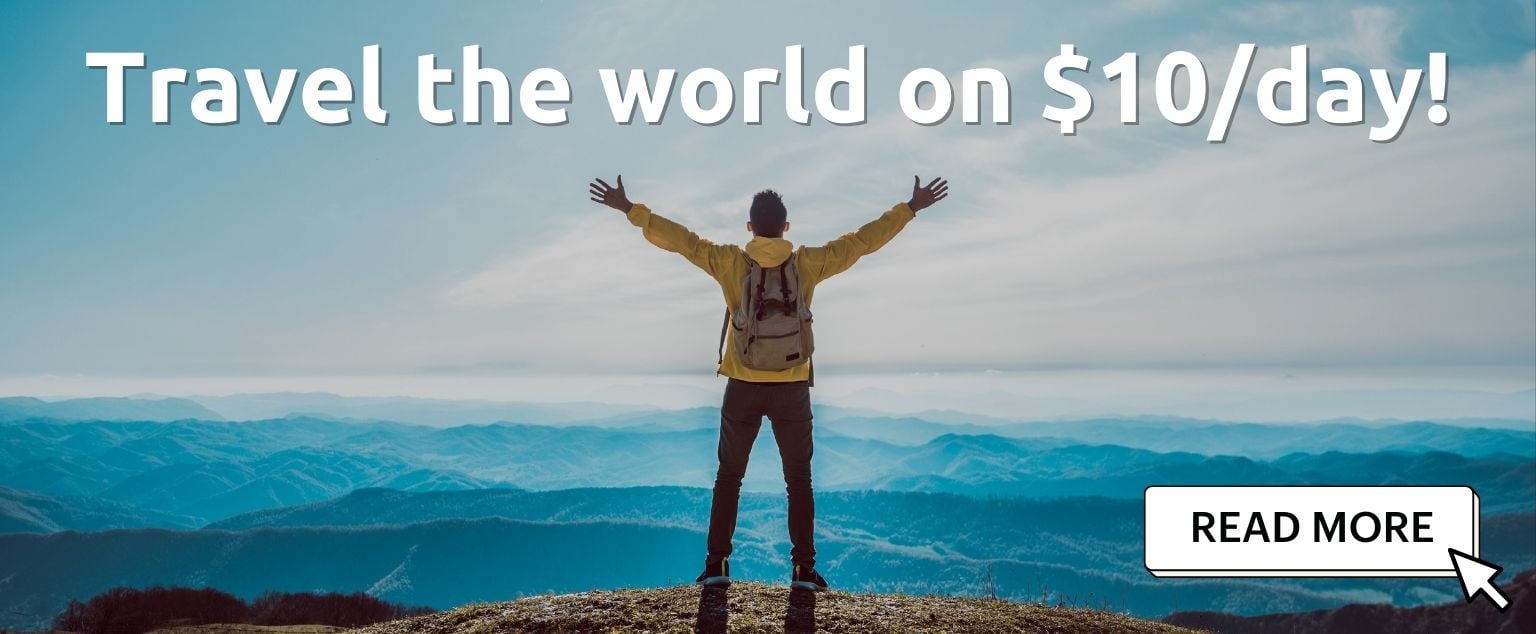 And for transparency's sake, please know that some of the links in our content are affiliate links. That means that if you book your accommodation, buy your gear, or sort your insurance through our link, we earn a small commission (at no extra cost to you). That said, we only link to the gear we trust and never recommend services we don't believe are up to scratch. Again, thank you!