Canggu slaps.
Not only is there a high chance of you being battered spectacularly by a rolling break, but the incredible atmosphere and collusive nature of this beach getaway will most likely leave you a little red and raw too.
Set on some of Bali's balmiest coastline, this tropical haven hosts an ideal mix of busy hostels, mid-range hotels and luxury Canggu resorts. If you're after a touch of R & R, there is no better place. If you're looking to burn the candle at both ends, or step up and glue the candle to a pipe bomb, then Canggu won't let you down either.
This is why carefully choosing a place to stay is crucial-  you don't want to be stuck at the wrong extreme!
So whether you're looking to get waved (in either sense), lock in to a touch of fine dining, or zero-in on the cheapest bed in town, this post will help you find the neighbourhood that's right for you.
Ready? Then here are my top picks for where to stay in Canggu, Bali!
Just looking for a quick pick? Here are our top 3 choices for the best places to stay in Canggu!
If you're looking for a place to spend a couple of hard-earned weeks of vacay, look no further than this unbelievable Airbnb. Whilst possibly more luxury hotel than Airbnb (you are catered to by a number of house staff), between 8 people, it isn't expensive. There is spectacular designer furniture, a sensational pool, and a great selection of restaurants nearby.
The Best Hostel in Canggu – Tribal Bali
Looking to find the perfect place to hustle, work, rest and play? Welcome to Tribal Hostel, the world's best co-working hostel and our top choice for where to stay in Canggu… Bali's first custom-designed, purpose-built digital nomad friendly hostel is now open! Mingle, share inspiration and find your tribe whilst working in the TREMENDOUSLY HUGE co-working space or soaking in some sun in the garden or bar… There's a gigantic pool as well so it's always time for a refreshing dip to break up the day's hustle. Plus: epic food, legendary coffee and awesome cocktails! What are you waiting for? Check it out…
Luxury at a very reasonable price! Theanna Villa and Spa is an ideal way to spend time travelling in Indonesia. Rooms come with private pools, and you can enjoy a little pampering with a relaxing massage. With a combination of Balinese, Scandinavian and Japanese styles, this hotel is stunningly designed too, and Batu Balong beach is within walking distance! There is a fantastic on-site restaurant for any in-house dining requirements.
Set on the south coast of Bali, Canggu is a hip and thriving village (kind of a town). Renowned for its sun, sand and surf, visiting Canggu is one of the best things you can do in Bali. It's a beautiful destination that attracts backpackers, ex-pats, and travellers from all over the world with its beautiful landscapes, relaxing setting, and very reasonable prices.
Although it can be difficult to find a cheap flight to Bali, once you get there, the cost of travel shoots down. Awesome hostels, luxury hotels, and sensational Canggu resorts can all be picked up for much less than what you would pay in the U.S. If we compare it to other places in Indonesia, however, Canggu is actually quite expensive. That said, if you're looking to join an energised beach crowd, surf some waves, and catch up on your tan, there is literally no better place.
Starting with Batu Bolong, the most popular neighbourhood in Canggu, Batu Bolong is where you'll find a great selection of food, dining and nightlife options. This neighbourhood is also where you'll find a high concentration of budget accommodation (and some mid-range hotels), as well as a stunning black sand beach.
Designated as the 'centre' of Canggu, Batu Balong makes a great base for visiting all of Bali's best attractions. Tours usually pick up from this area, so it's super easy to get around the Island of the gods!
Southwards, Berawa is an area famous for its beach clubs, bars and pubs. If you're looking to get wavy and cut some shapes, this district is the top pick. Boasting both lively dance floors and relaxed beachside cocktails, this neighbourhood is packed with after-dark possibilities (ED- Slightly sinister, but okay).
Travel north along the coast and you'll arrive in Echo Beach. Even though it is a little quieter than Balong, Echo Beach is still bursting with a good mix of nightlife, shopping, and dining options. A lot of surfers are drawn here for its sick waves bruh.
Continuing north and you'll arrive in Pererenan Beach. A better option for families, Pererenan Beach is located in a much more laid-back and relaxed area, host to excellent surfing and stunning views. That doesn't mean that there isn't a good atmosphere, or that there isn't a whole lot of great stuff to do!
Still not sure where to stay? Don't worry, in the next section, we'll break each neighbourhood down in detail.
Introducing the Best Coworking Hostel – Tribal Bali!
Come visit Tribal Bali – Bali's first specially designed, custom-built hostel… 
Bali's most special backpacker hostel is finally open…. Tribal Bali is a custom-designed, purpose-built hostel – a place to work, rest, play and stay. A place to find your tribe and hands down the best place in Bali to hustle hard and make new friends…
Although there's limited public transit in Canggu, getting around isn't much of a problem. All of Canggu's best neighbourhoods are accessible by car or scooter, so you'll be able to travel between them with relative ease. It does get quite busy during peak hours, so travelling by car can be a little slower than by motorbike.
Let's take a look at the five best neighbourhoods to stay in Canggu!
#1 Batu Bolong – Where to stay in Canggu first time
At the centre of Canggu is the buzzing neighbourhood of Batu Bolong. The most popular neighbourhood in the region, Batu Bolong is where you'll find a great mix of locals and ex-pats, as well as a variety of dining, shopping and nightlife.
The main attraction of the area is without a doubt the beach. It's easy to accidentally fall in love with Bali, and Batu Bolong beach is a great place to start, with waves perfect for hanging ten. The surf at this beach is quite gentle, making it ideal for novice surfers.
Batu Balong gets quite crowded with travellers during the high season, so it's worth knowing the best time to visit. On the plus side though, there are excellent beach clubs, bars, and unbeatable opportunities for meeting fellow travellers.
This 3-bedroom villa will sort any stay in Canggu, because it may as well be one of the best luxury hotels in town. With staff on hand for making your stay as comfortable as possible, your very own private pool, and comfort that would offend a large portion of the middle class, take your holiday to the next level with this stunning Airbnb. Located in the centre of town, this stay manages to be in on all the action, yet somehow peaceful too!
This great hostel goes above and beyond, providing spacious, comfortable and affordable accommodation in the heart of Canggu. Each bed comes complete with a privacy curtain and a reading light. This hostel is also outfitted with traditional open-air showers, a fully-equipped kitchen, and fibre-optic wifi.
Best Hotels in Batu Bolong:
The Kirana Hotel is a luxurious four-star hotel. It has a range of fantastic features, including a rooftop terrace, a pool and a gym. There is also an on-site restaurant, perfect for dining after a day at the beach. All of these combine to justify this as our choice for the top hotel in Batu Bolong.
Thanks to its stunning location in the countryside of Canggu, this is one of the best hotels in Batu Bolong. You'll enjoy a variety of features, including a swimming pool and a modern gym. There's also a stylish restaurant, perfect for wining and dining after a day at the beach.
Top Things to Do in Batu Bolong
Enjoy cheap drinks and an awesome time at Old Man's. Visit on a Wednesday night to enjoy one of the hottest parties in the region.
Learn to hang ten by enrolling in surfing lessons.
Get cliche and go for a well-reviewed Bali Instagram tour. This is an awesome way to see a lot of the Island in a single day.
Seize the day at Batu Balong beach.
Learn, practice and deepen your connection with yourself at the Practice, a serene and peaceful yoga studio.
Rest, relax and rejuvenate at Spring Spa Canggu.
Pick up a new bauble or two at Erica Pena Boutique.
Grab a drink at beachfront Old Man's.
Chill out and enjoy a cocktail at The Lawn (or get very messy).
Dine on fresh and delicious fare at Poke Poke Canggu.
Visit the stunning Batu Bolong temple just off the coast. For the best pictures, head to the temple as the sun sets.
Enjoy an incredible breakfast at the Shady Shack.
Soak up some rays and hang out at the rooftop pool at Aston Canggu Beach Resort.
Browse the shops and stalls at the Love Anchor Market and pick up a few souvenirs.
Explore some of Bali's aquatic habitats with a blue lagoon snorkelling tour.
#2 Batu Bolong – Where to stay in Canggu on a budget
Batu Bolong is our recommendation for where to stay if you're balling on a budget. Canggu's main neighbourhood is home to a high concentration of backpacker hostels and budget hotels. By staying in Batu Bolong, you'll not only be able to enjoy the best of Bali, but you'll save a little money while you're at it.
I would'nt recommend it if you're looking to stay long-term though, as the crowds and hectic atmosphere can get quite tiresome. Check out our guide on the cost of living in Bali for great tips on how to save money, and on the best neighbourhoods for long term living!
Love to eat? Then Batu Bolong is for you! Within this neighbourhood, you'll find loads of incredible restaurants serving up dishes from all over the world. Whether you're craving pasta or pizza, salads or sushi, you're sure to find what you're looking for in this hip Canggu 'hood.
Best Airbnb in Batu Bolong: Damai's Place
Staying at Damai's gives you super easy access to the beach (1 minute's walk), and the surf schools that go with it. There is a crazily good-looking garden and private pool, and you are surrounded by great restaurants, cafes, and city hustle. If you're looking to get big at a beach rave, this is a top place to do it from!
Best Hostel in Batu Bolong: Clandestino
Clandestino is our choice for where to stay in Batu Bolong. This brand-new hostel offers shared and private accommodations, including two rooms with king-sized beds. It has a large common area, and a stunning swimming pool, and is surrounded by lush Balinese palm trees and rice field views.
Best Hotels in Batu Bolong:
Located just a short walk from Canggu's stunning beaches, this hotel is ideally located for exploring the region. It has a swimming pool, a terrace and free wifi throughout the property. Each room is equipped with a fridge, a kettle, and satellite channels. There's also a delicious on-site restaurant.
Only 100 yards from Batu Bolong beach, this hotel is a magic stay for couples. Think rose-petal-filled hot tubs, luxurious spa appointments, fine dining and sunsets. Nestled within private gardens, there are no less than 5 on-site restaurants, and some rooms are equipped with their own private pool. With regular live music by local performers, this has got to be one of the best Canggu hotels!
#3 Berawa – Best area to stay in Canggu for nightlife
Berawa is one of the most beautiful neighbourhoods in Canggu. Just a short distance from bustling Batu Bolong, Berawa boasts a whole different vibe. Thankfully not quite as busy as Canggu's main district, Berawa is home to a great number of options for food, shopping, and oceanside fun.
Berawa is where you'll find a good selection of bars, clubs and seaside lounges. Whether you're looking to dance the night away, enjoy a few cocktails, or lounge around with a coconut on the sand, there's something for all tastes, styles and budgets in Berawa.
Berawa beach is worth a mention for its golden sand, surf shops, and great waves. There are a bunch of bars (including the unbelievable vue beach club) perfect for making sure that your stay in Canggu doesn't deprive you of your alcaholism. What more could you want?
Just a short walk away from Berawa beach lies this private pool boasting Airbnb. With an unreal combination of indoor/outdoor living that nurtures a sensational Bali holiday vibe, each room is equipped with an ensuite and opens up into the pool area. This is a great base if you're looking to take full advantage of Bali's unstoppable nightlife, and catch up on your tan!
Oh boy, here we go again because Dip & Doze has a fantastic social scene! Only a short walk from both Berawa's surf break and Finn's Beach Club, this hostel runs daily events to help you mix with an awesome diversity of other guests. With a luscious outdoor pool, sun lounging area, and rooftop chill pad, there are plenty of spaces to kick back. Female dorm rooms are available, and there is air conditioning.
A great location near the beach makes this hotel an excellent choice for your relaxing retreat in Canggu. They have a day spa, a coffee bar and a stunning swimming pool for you to enjoy. This hotel also has modern rooms with private balconies and all the necessary amenities.
A tranquil hideout in the middle of Canggu with a 180 degrees view of rice fields and greenery, a truly unique and romantic place to stay. With a mixed Asian and western restaurant in-house, damn good coffee, and daily yoga classes (and coconut oil making classes) to keep you active. Hands down one of the best Canggu hotels and a great choice for a romantic stay.
Top Things to Do in Berawa
Watch the sunset from the terrace of Finns VIP Beach Club.
Relax during the day and party all night long at Finn's Beach Club.
Rest and relax, or splash and play at Finns Recreation Club, home to a water park, trampoline centre, bowling and more.
Book onto the best day trip in Bali. This is a surefire way to cover all the bases you may have missed, and learn more about the Island you're staying on.
Enjoy an unforgettable and instagrammable floating brunch at La Cabina.
Explore the rice fields of Canggu.
Eat amazing sushi at Finns Sushi Bar.
Sip a sublime cocktail at AR BOON The Beach Bar.
Sample a few drinks at KOKO LOKO.
Take a trip out from your accommodation to go white water rafting.
Drink cold beers and enjoy relaxed surfer vibes at Berawa Beach Tavern.
#4 Echo Beach – Top Place to Stay for Surfers
Canggu has a great mix of nightlife, shopping, beaches and more. Echo Beach boasts a central location but lacks the throngs of tourists and travellers. Here you can enjoy all the perks of paradise without the crowds and noise.
With its black sand beaches, delicious restaurants, cosy cafes, local boutiques and lively beach clubs, Echo Beach is a must-visit Canggu destination for culture vultures, trendy travellers and tourists in the know.
Echo Beach is also home to some of Canggu's most amazing restaurants. You'll find delicious options and fresh offerings from all over the world!
This Airbnb is part of a larger guesthouse… ….but what a guest house. Muted modernism combined with a little Bali zen makes it a superb place to stay, in a great area. There is a bounty of restaurants and bars nearby, and a shared private pool. Rooms can be fitted with whichever 4-person combination of beds you are looking for, and have air conditioning, smart TVs, and kitchen access.
There is a good reason this hostel has half of its name- its dedicated boxing, MMA, and Yoga studio. I'm not sure where the other half comes from. Anyway, this hostel is great for a couple of relaxing evenings by the outdoor pool. Beds are arranged in pods rather than bunks, so sleep is much easier to come by, and more private. A fab choice for a relaxing stay!
FRii Bali Echo Beach is a modern and stylish three-star hotel. It offers a range of great amenities including a rooftop terrace, an outdoor pool, and a coffee bar. Each room comes complete with bottled water, free wifi, and café/satellite channels. There's also a superb in-house restaurant. On of the top Canggu hotels for sure!
Ecosfera Hotel is our top choice for where to stay in Echo Beach. This chic and relaxing four-star hotel is ideally located in Canggu. It has modern rooms and a myriad of features, like a sauna, a swimming pool, and a free shuttle service. You can also rent bikes on-site.
Top Things to Do in Echo Beach
Wander out and see the amazing Tanah Lot Temple.
Ride horses along the beach or through the lush rice fields.
Hit the waves and surf in one of Bali's newest surf spots.
Escape the sun and climb to new heights at Bali Climbing.
Shop for high-quality and unique clothing at Uptown Girl Echo Beach.
Enjoy a great meal and stunning views at the Echo Beach Club.
Kickstart your day with a great breakfast at Grocer & Grind.
Dine on succulent seafood and delightful sangria at Circo.
Take a stroll along the black sands of Echo Beach.
Check out Echo Beach's Sunday Session at Deus Ex Machina.
#5 Pererenan – Coolest Place to Stay in Canggu
Located at the northwestern edge of Canggu is the laidback village of Pererenan. This up-and-coming area has a thriving surf scene, trendy cafes, and plenty of stunning views and natural scenery.
Pererenan is where you and your friends can enjoy a myriad of fun and adventures. From riding horses and learning to surf to exploring the rice fields and lounging on the beach, there's plenty to see and do in Pererenan.
Keen to explore outside of Canggu? Pererenan is ideally located just north of Seminyak, making it a great base from which to explore the island's many spectacular sights and landmarks.
Oh, you wanted something special? Get ready to be served, because I have found this sensational Airbnb. With a house masseuse ready for duty, the possibility of a sunset horse ride, and access to the beach via a lush tropical garden, there is no better place for a stop in Bali. With 3 bedrooms, designer furniture, light kitchen help, and a private pool, you will not be disappointed.
Best Hostel in Perenan: Tribal Bali
Looking to find the perfect place to hustle, work, rest and play? Welcome to Tribal Hostel, the world's best co-working hostel… Probably one of the best digital nomad hostels in the world, mingle, share inspiration and find your tribe whilst working in the TREMENDOUSLY HUGE co-working space or soaking in some sun in the garden or bar… There's a gigantic pool as well so it's always time for a refreshing dip to break up the day's hustle. Plus: epic food, legendary coffee and awesome cocktails! What are you waiting for? Check it out…
Best Hotels in Pererenan:
This is a great place to stay if you're travelling as a family to Canggu. Located in the peaceful countryside, this hotel is a short walk from the beach. Guests can enjoy relaxing on the rooftop terrace or swimming in the pool. There's also a pool just for kids!
If we're talking best luxury hotels, there is no reason this should be missed off the list. Each room comes with a private balcony, and there's a pool too, but the main reason this hotel is special is that the hosts are super welcoming and friendly! The Amar Boutique Hotel will help with anything you need, and make sure your stay is as perfect as possible. There is parking, airport shuttle service, and a choice of a la carte, continental and vegan breakfast.
Things to See and Do in Pererenan
Enjoy a delicious meal at Loop Pool Bar and Restaurant.
Satisfy your sweet tooth with dessert at Made's Banana Flour Company.
Start your day well with a great breakfast at Rise And Shine Café.
Rent bikes and cruise around the region on two wheels.
Learn to surf in the calm waters of Canggu.
Soak up the sunshine on the black sands of Pererenan Beach.
Explore the lush rice fields and terraces that are set just outside of Canggu.
Run, jump, splash and play at Taman Segara Madu Water Park.
Visit the Pura Babadan Hindu temple.
Here's what people usually ask us about Canggu neighbourhoods and where to stay.
World Nomads' mission is to support and encourage travellers to explore their boundaries. They offer simple & flexible travel insurance, and safety advice to help you travel confidently.
They've been doing it since 2002 – protecting, connecting, and inspiring independent travellers just like you.
Get a quote below or read our in-depth review!
World Nomads provides travel insurance for travelers in over 100 countries. As an affiliate, we receive a fee when you get a quote from World Nomads using this link. We do not represent World Nomads. This is information only and not a recommendation to buy travel insurance.
Canggu is a truly beautiful beach region that is famous for its surf scene, yoga studios and its laid-back way of life. It's where travellers of all ages can come to enjoy the sunshine, stunning views and a relaxing atmosphere and vibe. Whether you're looking to lounge on the beach or chase your pipe dreams, there's something for everyone in Canggu, Bali.
If you're still not sure where to stay in Canggu, here's a quick recap of our favourite places.
Tribal Bali gets our vote for the best hostel in Canggu thanks to its comfortable rooms, amazing coworking area and stunning swimming pool.
Another good option is the Theanna Villa and Spa Canggu. An incredible stay worthy of any glam travel mag, this hotel is surrounded by scenic countryside and has modern features, including a pool.
Have we missed anything? Let us know in the comments below!
Do you own an awesome hostel, hotel or apartment? Want to be featured in our list? Email [email protected] to find out how.
---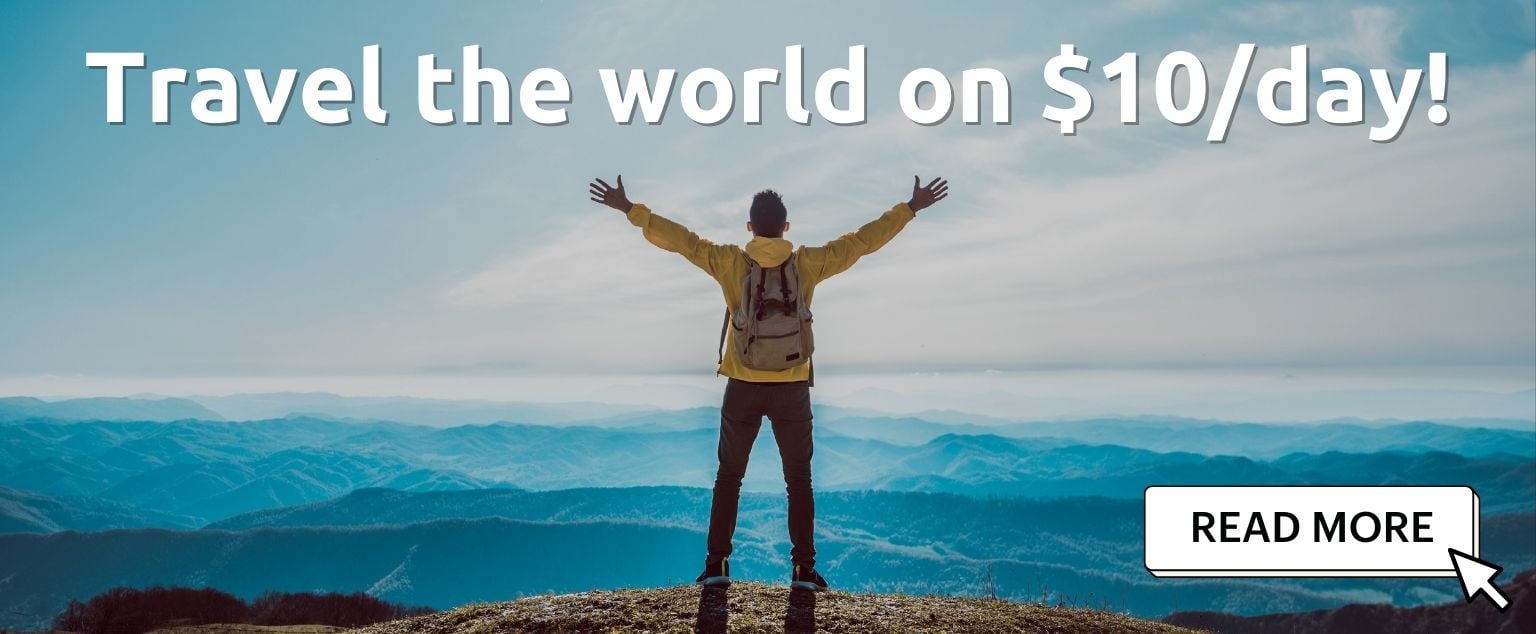 And for transparency's sake, please know that some of the links in our content are affiliate links. That means that if you book your accommodation, buy your gear, or sort your insurance through our link, we earn a small commission (at no extra cost to you). That said, we only link to the gear we trust and never recommend services we don't believe are up to scratch. Again, thank you!