We all know someone who traveled to Bali and said it changed their life. The island has a reputation for it! In my case, I was lucky enough to visit Bali since I was a kid, and knew it was the place I wanted to live when I got older.
A far cry from towering office blocks and grey, cold, winters, Bali is a tropical paradise that has a touch of Western comfort thrown in – at a fraction of the price. South East Asia is becoming a digital nomad haven for setting up camp and working while you travel, Bali is the epicentre of it all.
Natural beauty, friendly locals, vast landscapes and a large variety of communities, moving to the island is a dream, and the cost of living in Bali makes it totally possible.
Keep on reading to find out how much money you need to live in Bali!
Why Move To Bali?
Bali is an incredibly popular backpacking destination, and welcomes every type of traveller all year long – lavish loungers, exploring families, dirty backpackers, buzzing digital nomads and yoga bunnies, all have their own home in Bali.
The jump from only visiting Bali to setting up home is pretty easily done. You'll meet many expats who only intended to stay for 3 months and have lasted 3+ years.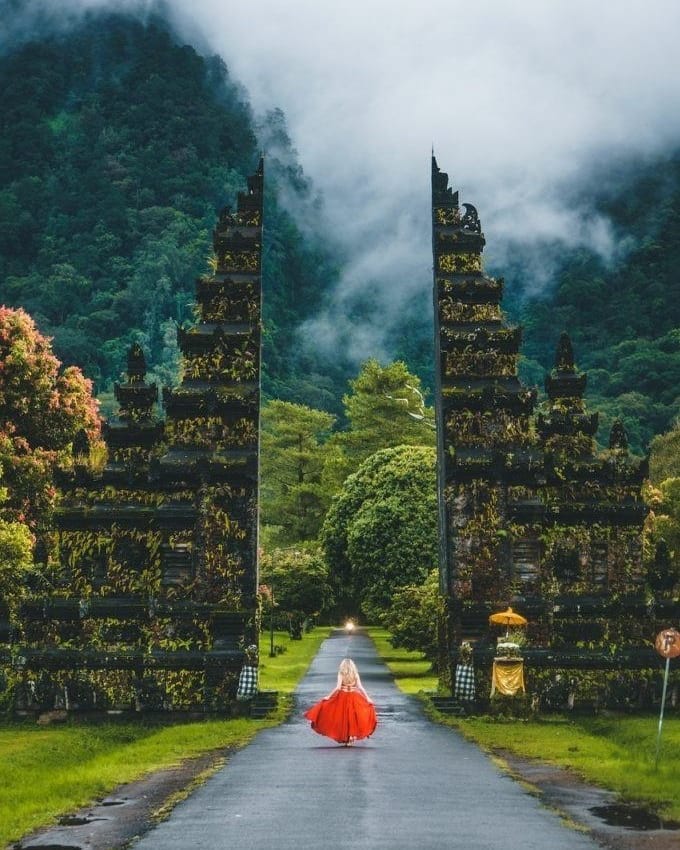 Living in Bali promises amazing weather, magnificent sights on your doorstep, vibrant festivals, and a rich, friendly culture that will welcome you with open arms. Balinese Hindus are very open and accepting, as well as being incredibly proud of their island and culture. You will easily fit in to regular day-to-day local life if you choose to live in a village.
Bali isn't an economic powerhouse, and isn't mineral-rich. Therefore, people moving here often already have their wealth, or are happy with their regular-Joe wages earned through online work. The low cost of living makes it easy to live well on a standard income. Food costs, accommodation prices and transport options are all variable, depending on your budget and style.
If you are looking for a place that is easy going, very chilled, immensely spiritual and affordable, Bali is for you.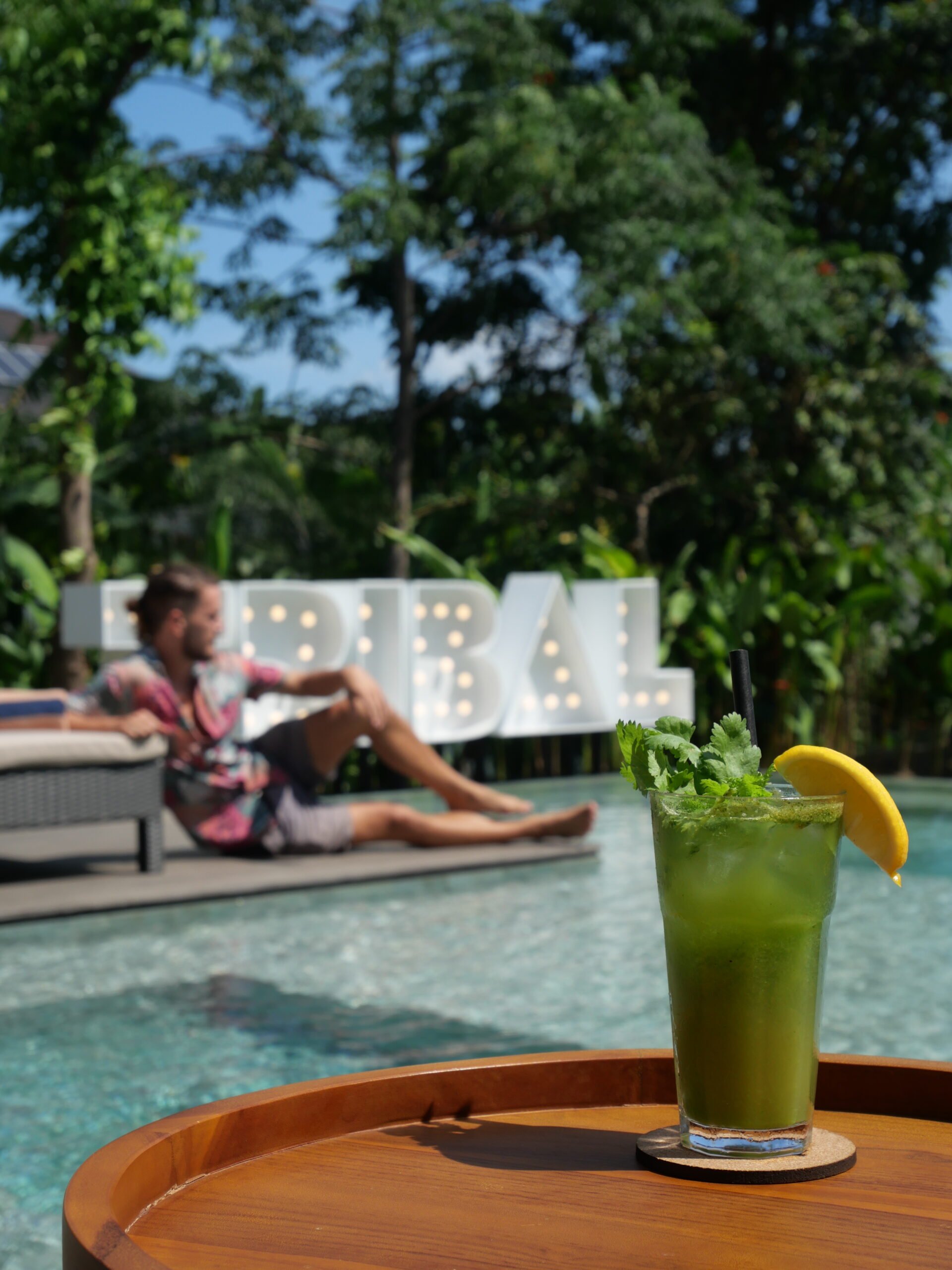 A specially built co-working hostel?
Tribal Hostel Bali is finally open – this custom-designed co-working hostel is an absolute game-changer for digital nomads, wandering entrepreneurs and excitable backpackers alike…
Is this the best hostel in the world? We think so… Come check it out and see if you agree 😉
Cost of Living in Bali Summary
Before we delve into the nuts and bolts of moving to Bali, it's important that we take a close look at the costs of living. I mean, you need to work out if you can afford it before you start planning your move.
It goes without saying that the costs of living in Bali can, and will, vary depending on an endless set of variables. I know some people who live here for $500 per month, whereas others spend $3000! Exchange rates can be unpredictable, I recommend waiting till mid-week to change money is your best be, as weekends often have lower rates.
The data below has been compiled by a considerable survey of expats and travellers who have spent time residing in Bali. Your average monthly expenses may look a little something like this, including your major four estimated monthly costs (accommodation, food, transport and activities).
Costs Of Living in Bali

| Expense | $ Cost |
| --- | --- |
| Rent (Private Room Vs Luxury Villa) | $300 – $1,200 |
| Electricity (includes water) | $70 |
| Mobile Phone (including data) | $15 |
| Internet (WiFi) | $15 |
| Eating Out | $120 – $250 |
| Groceries | $150+ |
| Housekeeper | $150+ |
| Car or Scooter Rental | $50 – $250 |
| Gas/Petrol | $10 |
| Gym Membership | $35+ |
| TOTAL | $915+ |
What Does it Cost To Live in Bali – The Nitty Gritty
The above figures were a rough, general guide. Whilst they are a useful starting point, the next task is to take a closer look at these costs, what they involve and how they might vary.
Rent in Bali
Your biggest expense in Bali is going to be rent and housing costs (unless you develop a severe gambling, drug or faberge egg habit). Just like anywhere in the world, your rental costs will vary depending on the property type you choose, and where exactly you want to stay in Bali.
For example, a room in a shared house will work out a lot cheaper than hiring out an entire villa. Areas like Ubud and Canggu are very popular with expats, which means prices have soared.
First, you need to work out if you want to share a property or need your privacy. If you are moving with family or a partner, a place of your own is probably the best; solo travellers may welcome the company that comes with living in a shared house to save money.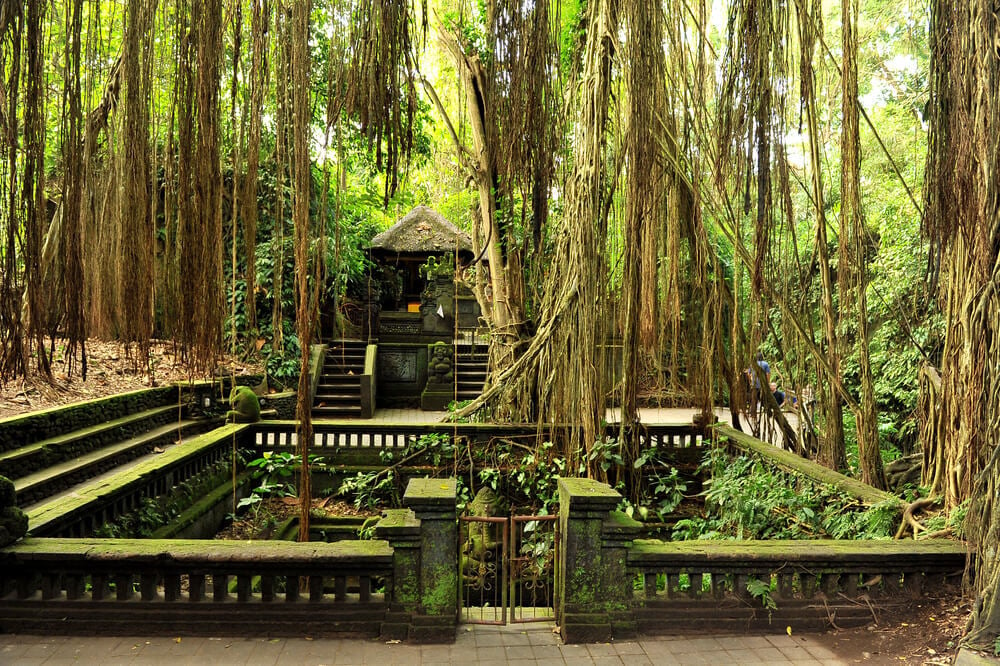 A top cost-saving tip is to cast your net a little bit wider. Many popular areas have suburbs or villages that are a lot cheaper, and can be reached by way of a 5-minute bike ride.
Most Bali property rental websites tend to focus on short term holiday lets, and are not necessarily the best place to look for a long term prospect. The best way to find a long term property is to get on the ground and ask around – everyone knows of someone with a place to stay. It's very common to have a rolling monthly rental contract rather than a yearly arrangement.
Alternatively, there are Facebook groups like Ubud rental or Canggu Housing Community which can be a useful starting place. In many cases, these groups are used by Westerners who are effectively sub-letting properties that they do not own – therefore, you often get a better deal if you go straight to the source.
Room in a Shared Villa in Canggu – $350 – $550
Luxury Villa in Canggu – $700 – $1000+
Standard Villa in Canggu – $550 – $830
We recommend booking a Bali Airbnb before arriving and using it as a temporary base while you find some long term accommodation. Otherwise, you can easily find a hostel in Bali.
Note that in most cases, when you rent a villa or home, bills are included in the price. However, this is not always the case so be sure to enquire.
Need a Crash Pad in Bali?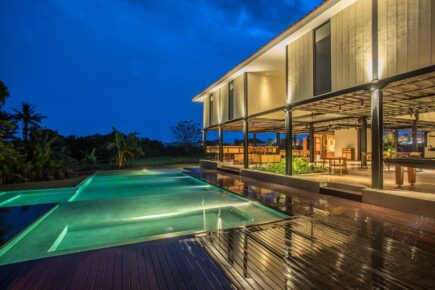 Need a Crash Pad in Bali?
Best Coworking Hostel in the World
Tribal Hostel – Bali's first purpose-built co-working hostel and perhaps the greatest hostel in the world! An ideal hub for Digital Nomads and backpackers, this very special hostel is now finally open… Come on down and enjoy amazing coffee, high-speed wifi and a game of pool 😉
Transport in Bali
In order to get around, you'll need a scooter or a car – public transport in Bali is almost non-existent. There are plenty of scooter and bike taxis, which you can find on the street or with apps such as GoJek or Grab, if you aren't keen driving in Bali yourself.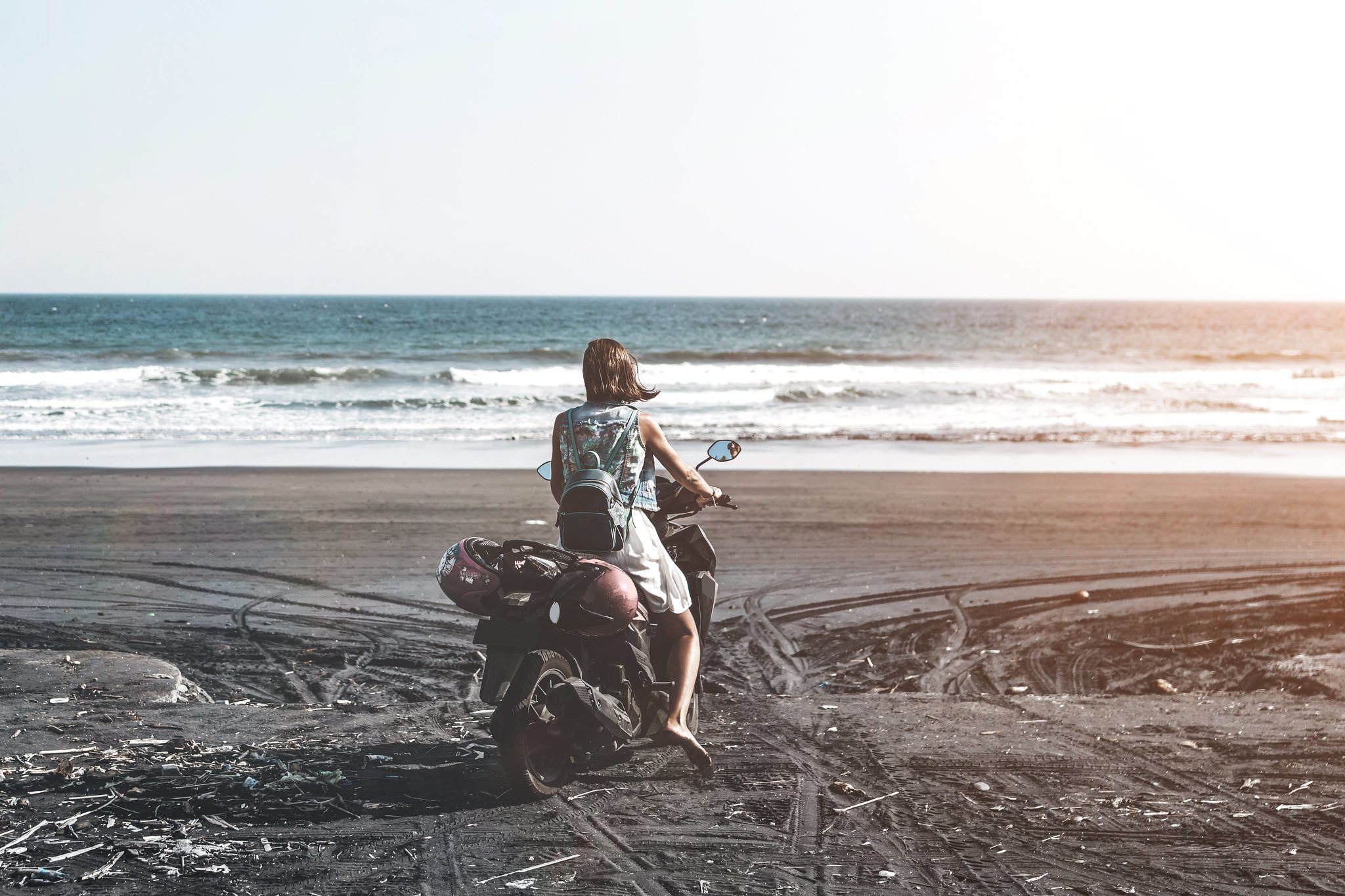 Most Bali expats choose to rent a bike as its the most convenient and cost effective way to get around. Bike rental costs vary depending on what model you want, how long you want it, and how hard you negotiate.
You need to factor in petrol, which is quite cheap and available on many street sides. Oh, and bear in mind that if you damage the bike, you will have to pay for the damages. It pays off to be careful.
Taxi Ride (Canggu to Ubud) – $13
50cc Scooter Rental – $50
Ride on a Dragon – Priceless
Food in Bali
The food here is downright delicious, varied and ubiquitous. You can barely walk down the street without being tempted by tantalising aromas teasing your nostrils — one of Bali's most brilliant facts is also the abundance of vegetarian food!
A huge variable in your Bali living costs will be whether you decide to eat local food, stick to western restaurants, or cook your own meals. I know several Bali residents who never cook their own food, and either eat out (or order in) for every single meal. With the cost of imported ingredients, it can actually work out cheaper.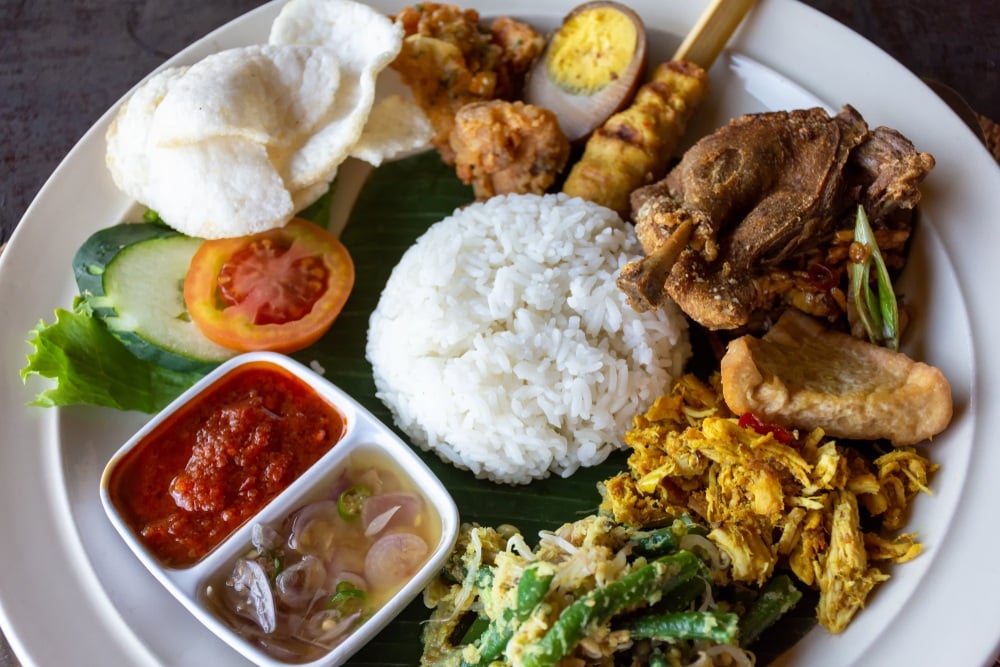 Restaurant costs in Bali fluctuate depending on what cuisine you are craving. You can find cheap local warungs that do platefuls of local food for just a few dollars, and you can find expensive Western style spots that charge $10 for a pizza, and everything in between.
If you're on a tight budget, do a little menu stalking before heading out so you know what to expect. But in my opinion, you can never go wrong with a cheeky street-side nasi goreng and sate. If you do prefer international food, expect it to maybe be a bit cheaper than in the west, but it's not exactly cheap.
Grocery and supermarket prices also tend to vary depending on exactly where you are – areas commonly inhabited by foreigners tend to be more costly, so it always pays to get your bike and seek out the cheapest supermarket or nearest local pasar to lower your monthly costs.
Note that local produce is generally affordable but imported goods (pasta, cheese) can be far more expensive than in Europe and the US. When it comes to groceries, you can spend as much money as your budget and taste allows.
Rice (1Kg) – $2.50
Bag of Veg – $1.40
Chicken (double breast) – $3.50
Vegetable Oil – $1.80
Bread (Loaf) – $1.50
Eggs – $1.50
Milk – $2
Drinking in Bali
The tap water in Bali is not drinkable. You are in for a serious case of Bali belly if you guzzle from the tap. You can pick up 1l bottles for $0.50 each or big 20L for $1.80. How many you go through in a week is obviously up to you, but personally, I recommend staying hydrated – carry a water bottle and fill it up whenever you see a water cooler.
Drinking alcohol can become quite expensive. The local beer, Bintang, is the cheapest bet and costs $1.50 in local markets and $2 – $3 in a bar or restaurant. Imported beer or cider may cost twice as much, and wine is very expensive too – the unsatisfying local stuff is around $15 and an imported bottle of average Australian wine will start at $20.
Why Should You Travel to Bali with a Water Bottle?
Whilst there's a lot that we can do when it comes to travelling responsibly, reducing your plastic consumption is one of the easiest and most impactful things you can do. Don't buy one-use water bottles, don't take plastic shopping bags, and forget straws. All of this just ends up in landfill or in the ocean.
Save $$$ • Save the Planet • Save Your Stomach!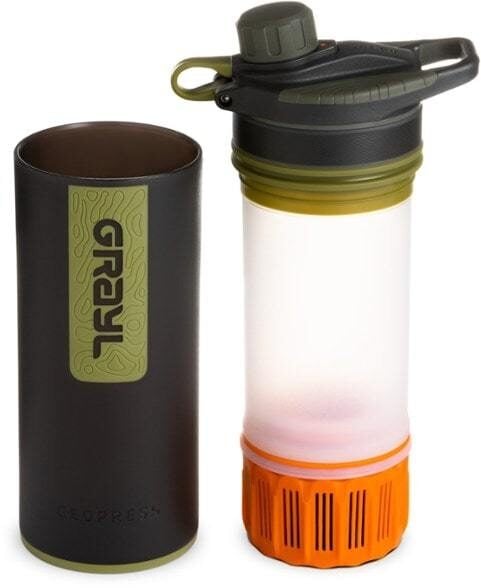 Drink water from ANYWHERE. The Grayl Geopress is the market's leading filtered water bottle protecting your tum from all the waterborne nasties. PLUS, you save money and the environment!
Single-use plastic bottles are a MASSIVE threat to marine life. Be a part of the solution and travel with a filter water bottle.
We've tested the Geopress rigorously from the icy heights of Pakistan to the tropical jungles of Cuba, and the results are in: it WORKS. Buy a Geopress: it's the last water bottle you'll ever buy.
Buy a Geopress!
Read the Review
Keeping Busy and Active in Bali
Presumably, you are not planning on moving to Bali just to sit home and watch Netflix. I would hope you intend on enjoying some activities and really getting into the best bits of the island.
The good news is that there is so much stuff to do in Bali. Popular activities include surfing, yoga, hiking, ecstatic dance, CrossFit, axe throwing, and there seems to be a spa on just about every corner.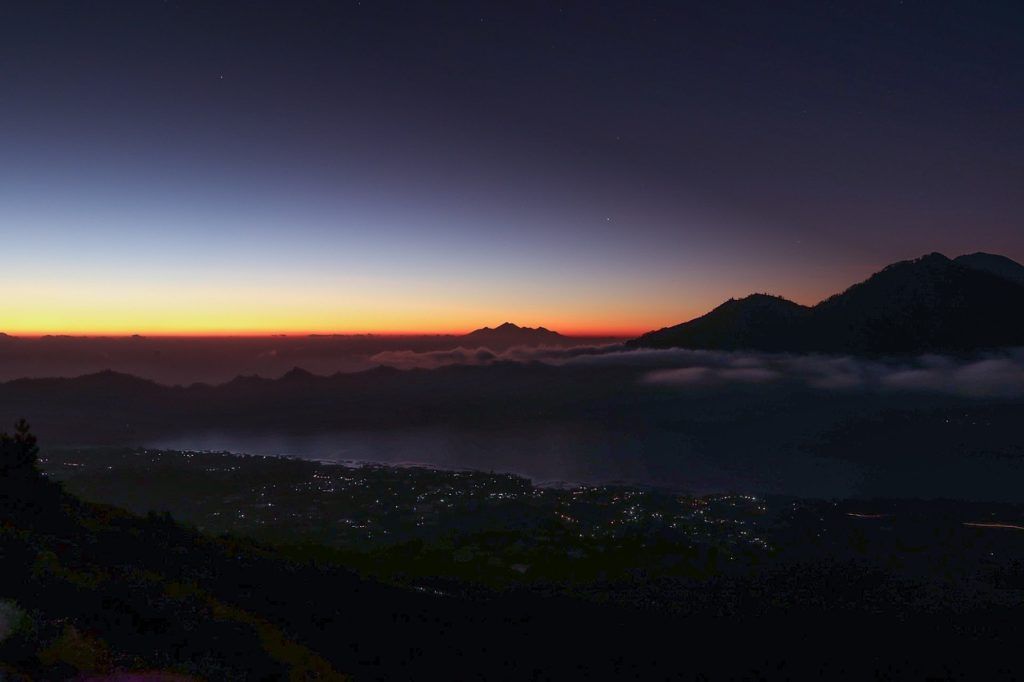 If you are a pro-surfer you've probably brought your own board, but there are rentals available all over the place! As well as lessons for the novices, and surfing hostels to get deep in the community.
There are also various yoga retreats in Bali which are more costly and intense than simply attending drop-in sessions, but may be good for serious yoga devotees.
With all this in mind, it's quite difficult to advise what your activity budget should be, but still, here are some example prices to get you started:
Surf Lesson (1 hr) – $7 – $18
Surfboard Rental (1 day) – $7
Mt Batur Guided Hike – $10 – $30 (depends on package)
Balinese Massage – $7 – $35
Yoga Class – $11
Gym Membership – From $35
School in Bali
For those moving to Bali with school-aged kids, you will need to think about your schooling options. The regular schools in Bali are not a suitable option even if they agree to accept your kids. The curriculum is nowhere near as broad or in-depth as international schools. You should find a private or international school to send your brood to.
Private schools aren't cheap, and Bali is not an exception here. Fees range from $8k – $20k USD per pupil per term. There are private and international schools all over the island with some of the most popular being in Ubud and Canggu.
Is This the Best Travel Pack EVER???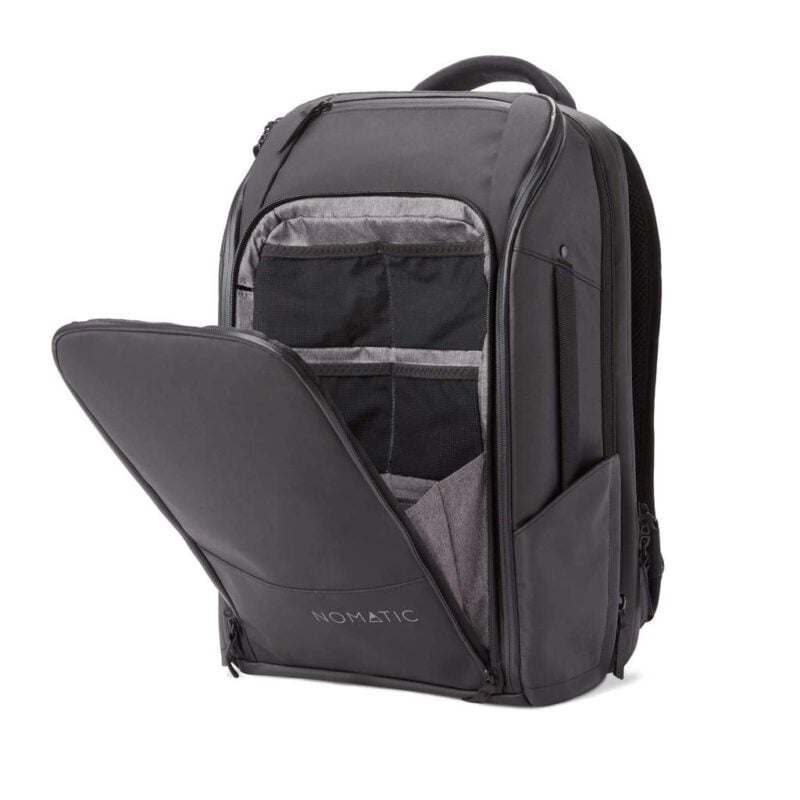 Medical Costs in Bali
Healthcare standards in Bali are not world class, and if you ever find yourself needing serious treatment, your best bet is to go elsewhere. Patients are often flown to Singapore when intense surgeries are needed. Still, if you are fit and healthy, then the medical care on offer in Bali will probably prove to be fit for purpose.
If you do need medical assistance in Bali, then you will need to pay for it. The cost will vary depending on what exactly it is you need but as a rule, it will work out more cost effective to have some kind of private medical insurance policy in place.
SafetyWing offers a monthly healthcare plan which covers digital nomads, expats, and long term travellers. We have been using it ourselves for a while now and find them to provide great value.
Visas in Bali
If you plan on staying for a while, or even moving to Bali, then you are going to need an appropriate visa. This has become a bit of a touchy subject as digital nomads have swarmed to the island, taking advantage of visas not meant for 'living' in Bali.
But, we won't judge, just tell you the facts.
If you intend to stay in Bali for 2 months or less, you can stay on a 2-month Indonesian visit visa (however, you need to register as soon as you arrive at the airport, don't be fooled into accepting the free easy-come 28 day visa on arrival!). The 2-month tourist visa costs $35 at the airport, and you will need to formally register the extension at the immigration before the visa is up.
A tourist visa will allow you to remain in Bali for 60 days, but strictly speaking, you will not be permitted to work. If you make your living as a digital nomad, you need to bear in mind that working online will technically be violating the terms of your visa.
For longer stays, you will need a Social and Business Single Entry Visa. This allows you to remain in Bali for up to 180 days (half a year) and costs $300. You will need to apply via an agent and find a sponsor before you try to enter. In the application, you will need to specify why exactly you wish to stay in Bali, and how you intend on supporting yourself. We are not qualified to provide any advice on this process and strongly recommend finding a reputable visa agent.
In order to stay longer, you need to look into a KITAS visa, but these can be seriously expensive and difficult to obtain.
Banking in Bali
Opening a Balinese bank account is possible, and may be something you wish to do if you are going to stay in Indonesia for the long run.
Bali remains primarily a cash society. Bigger, westernised business will accept card payment but local-flavoured establishments will almost certainly not. That being said, transferring bank-to-bank is also very popular for services. Online money apps such as GOPAY or OVO only need a local number to set up.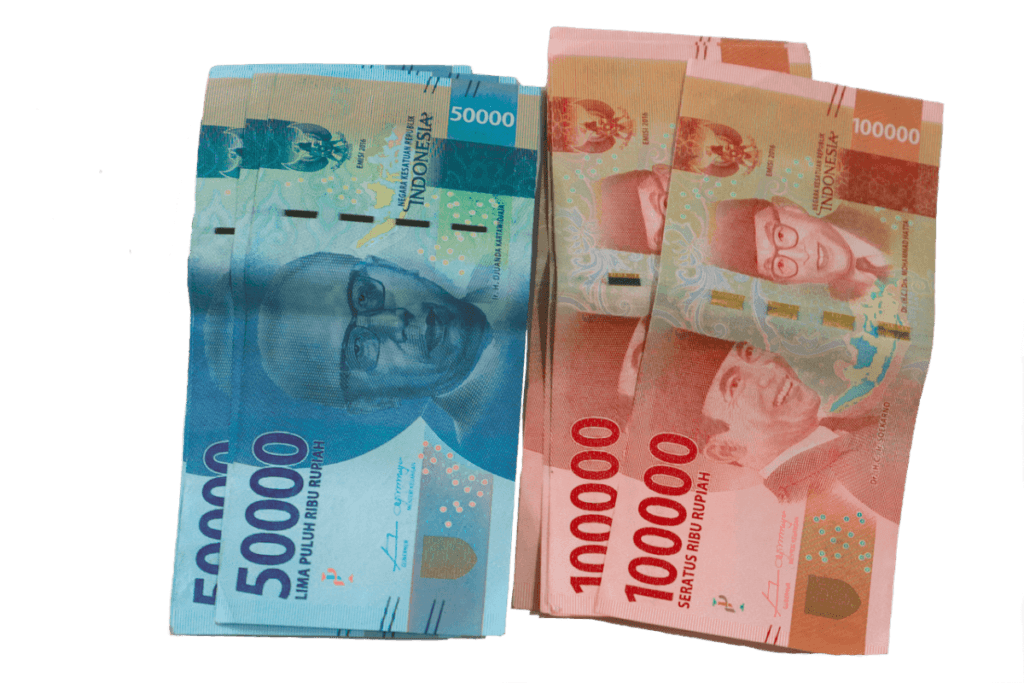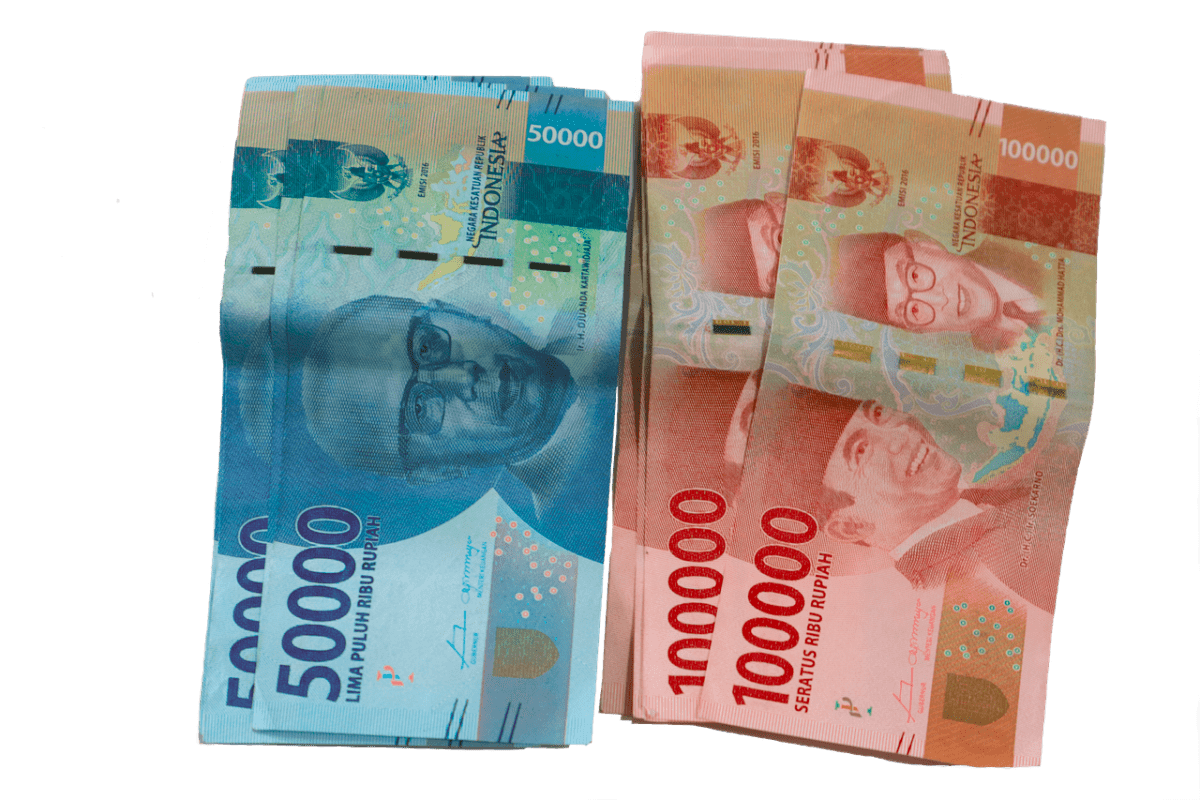 There are plenty of ATMs in the tourist hubs of Bali, but they're less frequent out in the sticks, rural areas, and local neighbourhoods. Be sure you use machines that are inside shops or banks, random out-in-the-open ATMs could have been tampered with by skimmers.
Using your bank card from your home country (whether to make a payment or withdraw cash) will end up costing you a little fortune in transaction fees and is best avoided. Instead, we recommended getting a few different travel banking cards as they all offer a certain level of fee-free ATM withdrawals. If you get yourself a Transferwise, Revolut and Monzo card, you'll be able to withdraw around $600/month and have unlimited card payment allowance.
For making and receiving international bank transfers without incurring any fees, we recommend using Payoneer.
Taxes in Bali
People used to say the only 2 certainties in life were death and taxes but between them, Jesus, Dracula, Google and Starbucks have since then proved otherwise. Still, plebs like us are nevertheless born to die and legally obligated to pay our taxes.
If you are working or operating a business in Bali, you will need to pay taxes. If you are taking a job in Bali, your employer will deal with this. But if you intend to open a business, then get an accountant who will tell you what you need to do.
If you are planning on living in Bali via independent means or by working as a digital nomad, then you will probably remain obligated to pay taxes in your native country. Indonesia has tax treaties with some Western countries, so check in for what applies for you.
However, if you intend to become a full time resident in Bali, you should be paying your taxes there as you will ultimately be benefiting from the island's clean air, policing and societal stability.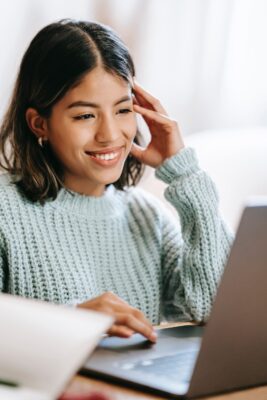 Earn $$$ ONLINE Whilst Travelling the World!
Keen to live the digital nomad dream while travelling the world? Who the hell isn't?
Teaching English online is a surefire method to earn a consistent income on the road. Work from anywhere, change some lives, and earn some dollaridoos while you do it!
Check out this detailed article for everything you need to know to start teaching English online.
Hidden Costs of Living in Bali
Moving to another country almost always carries hidden, unexpected costs that you never really budgeted for. Of course, by its very definition, something that is hidden is not easy to see and it really is kind of a stretch to anticipate the unexpected.
Still, in this section I will try my best to list a few of Bali's estimated monthly costs that you may not have thought about – I can't really give exact amounts and I can't list every possibility, but I can hopefully get you thinking.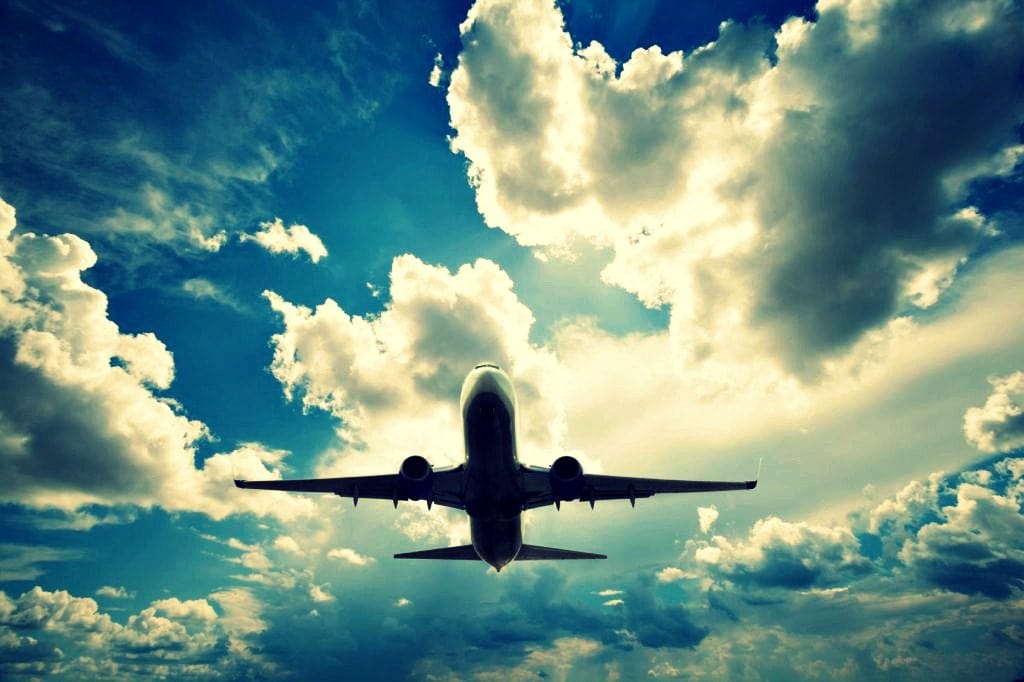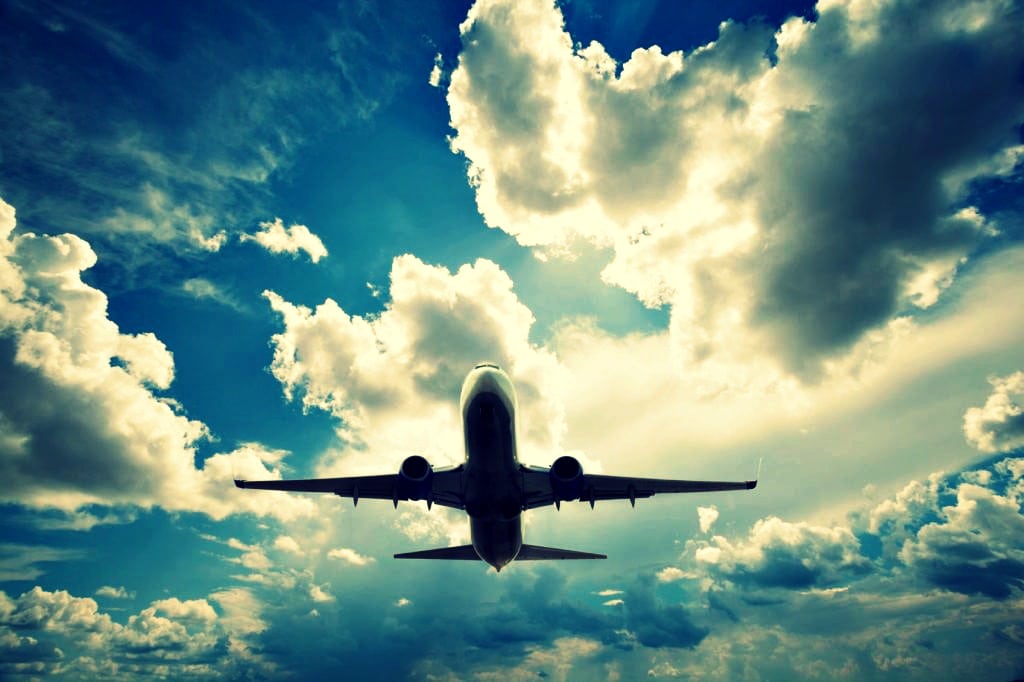 Firstly, you need to consider emergency home visits. What if you need to abruptly fly back to your home country to attend a funeral or take care of an important matter? Note that flights booked on short notice tend to be quite expensive, and flying from Bali to Europe in a hurry can easily set you back $500 – $1000. Ouch.
That's another reason why it's a great idea to have Bali travel insurance before rocking up to the island.
Other hidden costs are less dramatic: Western toiletry products can work out quite costly, as can little bits of electronic equipment. My Sony headphones died when I was in Bali and I was shocked to discover that I had to pay twice what I'd paid for them back in the UK.
It would be wise of you to make sure you have a few thousand bucks in savings before making the move to Bali, just in case.
Insurance For Living in Bali
Bali isn't dangerous – it is, for the most part, a safe and happy place to live. Things can still go wrong, though. Crime is not common but does happen.
Likewise, scooter crashes, surfing accidents and bouts of tropical illness do happen to both tourists and expats alike.
I already recommended checking out SafetyWings' Health Insurance but in case you missed it, click on the button below to take a closer look at their page.
As well as that, I also have gadget insurance on my Mac that covers theft, accidental damage AND water damage (the rainy season can get very humid).
Month to month payments, no lock-in contracts, and no itineraries required: that's the exact kind of insurance digital nomads and long-term traveller types need. Cover yo' pretty little self while you live the DREAM!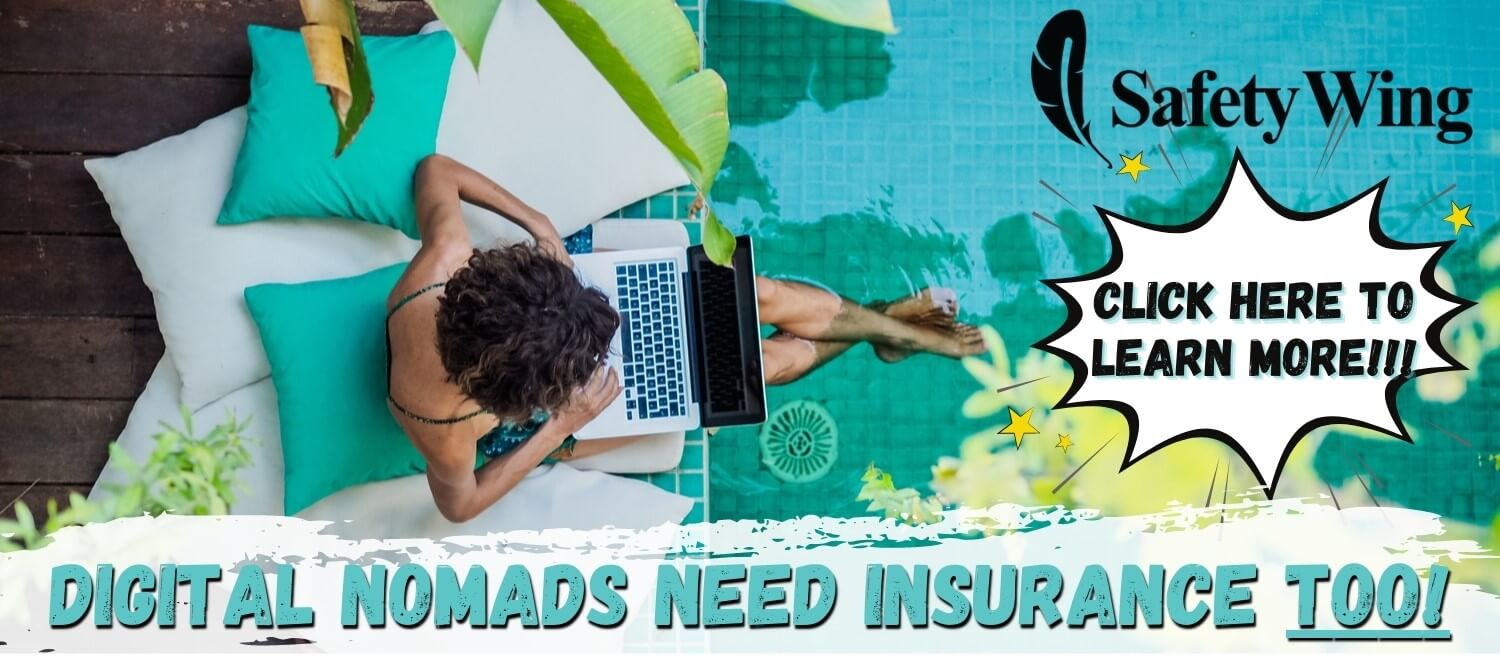 SafetyWing is cheap, easy, and admin-free: just sign up lickety-split so you can get back to work! Click the button below to learn more about SafetyWing's setup or read our insider review for the full tasty scoop.
Moving To Bali – What You Need To Know
That's the costs are out of the way. By now you should have a better idea of what kind of money you need to live in Bali. Now, let's take a look at where you should live!
Where To Live in Bali
Bali is a fairly small island, but nothing like a city. There are some serious distances between the best towns and villages. You should think long and hard about which part of Bali you want to live in.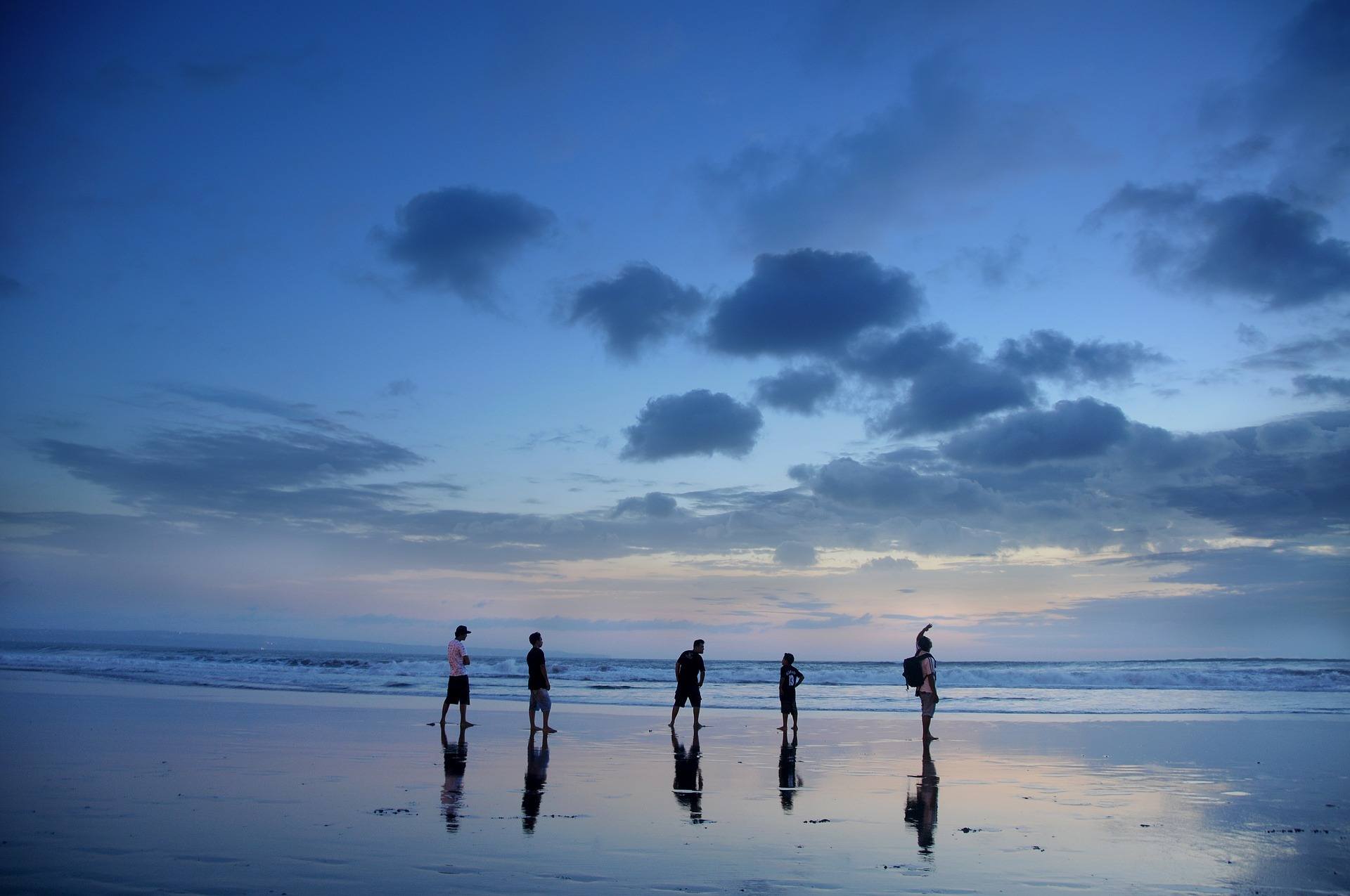 We always recommend exploring each area in person before deciding where to stay long term. You can get a feel for the vibe, know where the must-go restaurants and shops are, and work out how far you will be from beaches, activities and amenities.
Here are a few of the best areas to live in Bali;
Canggu
Over the last decade Canggu has mushroomed into a hub for Surfers, hipsters and Bali digital nomads. There are loads of boutique shops, restaurants and hostels, and the streets are perpetually jiving with the insta gorgeous.
Canggu's popularity does mean that property prices have spiked, but you can still find some bargains. Most digital nomads in the area are in house-share situations, as villa's veer onto the expensive side. That said, you can save a few bucks by casting your net a bit wider and looking for digs in the wider Canggu area.
Hip and Lively
Hip and Lively
Canggu
Happening, hip and cosmopolitan Canggu is the Digital Nomad hub of Bali. The coastal village is now a mini modern mecca that also offers relative peace and sanity!
Ubud
Set inland, away from the beaches, peaceful Ubud is green, hilly and kind of spiritual with temples and monuments at every turn. The general vibe up in Ubud is one of yuppy hippies with iPads instead of guitars – imagine Goa but with Starbucks instead of Psytrance. There are lots of different neighbourhoods in Ubud to suit all desires!
That aside, I love Ubud and can recommend it as a decent Bali base. There is lots going on ranging from meditation workshops to cocktail bars. It's an ideal place for those who want to get their heads down to work by day, and relax by night. You can generally find a decent rental a lot cheaper than you can at the beaches.
Cultural and Artistic Centre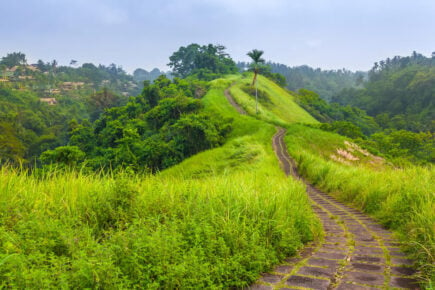 Cultural and Artistic Centre
Ubud
Endless rice paddies, incredible yoga classes and retreats, breathwork and amazing coffee – that's what you can expect to find in laid-back, hippie centre Ubud.
Uluwatu
Southerly Uluwatu rivals Ubud as the spiritual heart of Bali but, unlike Ubud, has some lovely, dramatic Balinese beaches with first rate surfing. Uluwatu is popular with surfers and travellers on short term visits but is not yet quite as established for long term stayers – maybe because everything is quite far apart. The Uluwatu Sea temple is one Bali's holiest and most ancient spots.
Note that the internet in Uluwatu is notoriously patchy, and nomads will need some serious patience.
Ideal for Surfers
Ideal for Surfers
Uluwatu
As a quiet yet popular spot, you can enjoy Bali at its most organic and rustic. Enjoy amazing waves, white beaches, breath-taking scenery and fascinating culture.
Sanur
Located in the South of Bali, Sanur is known for lots of family-friendly activities, great schools and a beautiful white-sand beach. Unlike Uluwatu, Sanur is less digital nomad and surfing focused. You can find lots of expats here, mostly retirees, that are planning on staying for a very long time.
Sanur is not as cheap as other parts of Bali, but it's generally very safe and the infrastructure is a bit better than in other places.
Sanur is also where you will find the harbour that connects Bali to the other Indonesian Islands. If you want to snorkel, scuba dive, or have a day trip to Nusa Penida or Nusa Lembongan, staying in Sanur is the ideal base. You can also find plenty of great accommodation options here.
Great For Families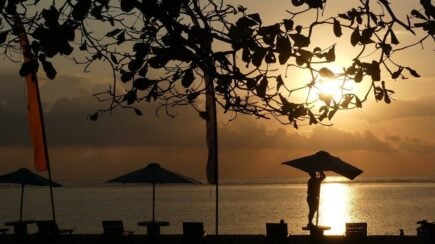 Great For Families
Sanur
Sanur in the South of Bali is a great place for families and long-termers. It is more expensive than other areas but offers a high-standard of living.
Balinese Culture
The Balinese are very polite and welcoming to foreigners. You will find the local community to be very hospitable whenever you interact with them. However, many expats in Bali tend to mix in expat circles and don't really have local "friends" as such.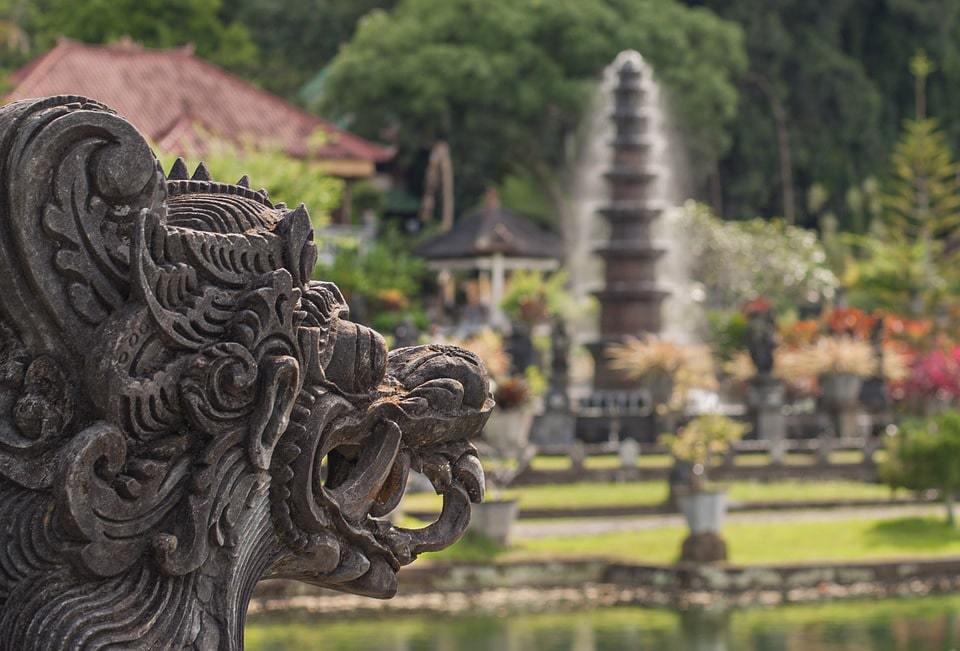 This is partially down to a language barrier. If you are serious about settling in Bali, then it is definitely worth making an effort to learn a bit of Indonesian – Balinese is a more complicated and hierarchy based language.
Pros and Cons of Moving To Bali
Alas, every silver lining has its rain clouds and nothing in life is perfect. If you are moving to Bali then there are some serious pros and cons you really need to consider. Let's take a closer look at them:
Pros of Living in Bali
Weather – The weather in Bali is sunny and pleasant most of the time. It can very hot during some parts of the year, and then there are the rainy seasons to bear in mind.
Pace of Life – The pace of life in Bali is a lot slower and more leisurely than in the West.
Nature – In Bali, you are never far from green fields and tropical jungles. Regular hikes and fresh air will add years to your life.
Living Expenses – You can rent a luxury villa with a pool in Bali for less than the cost of a flat in London.
Cons of Living in Bali
Rainy Season – The rainy seasons (between October to April) can get pretty annoying. It is wet and humid all day long. Still, it beats a British winter.
Limited Job Opportunities – If you have a business or a private income, then life in Bali can be great. If you need to find a regular job, it is not a good place for a foreigner to be.
Health and Social Services – If you get ill, or fall on hard times, there isn't much help nor a support network for you. Make sure you have insurance, savings and somebody local to help you out if you ever get into trouble.
Schooling – If you have kids, then schooling is seriously expensive.
Living as a Digital Nomad in Bali
The Island of the Gods that is Bali is well established as a true hub for digital nomads. In fact, no fewer than 4 people in our team are currently based here. Bali isn't the cheapest place for digital nomads to live, and doesn't have quite the same pulse as say Bangkok or Chiang Mai, but it is a great option for those seeking a blend between serenity and modernity.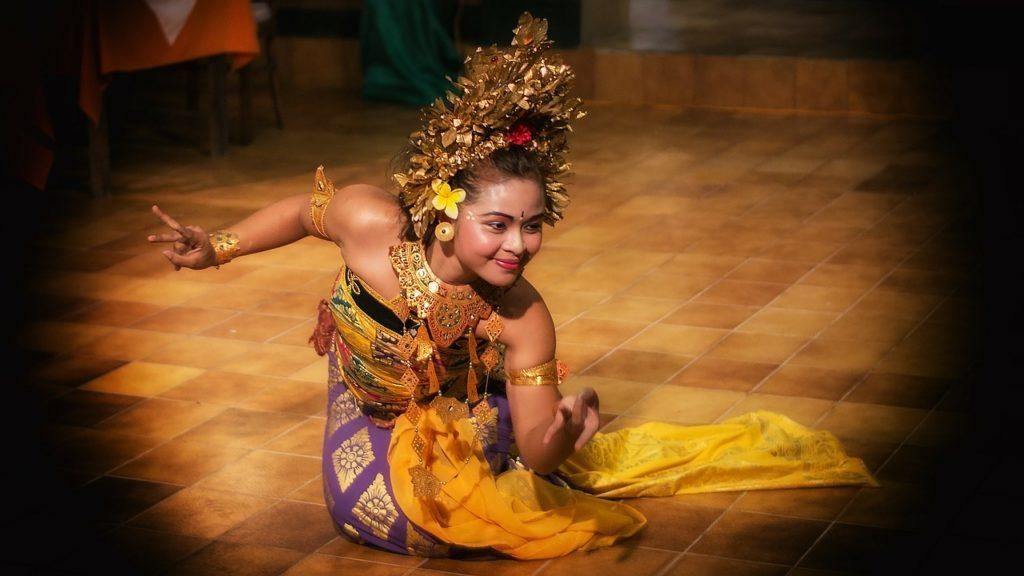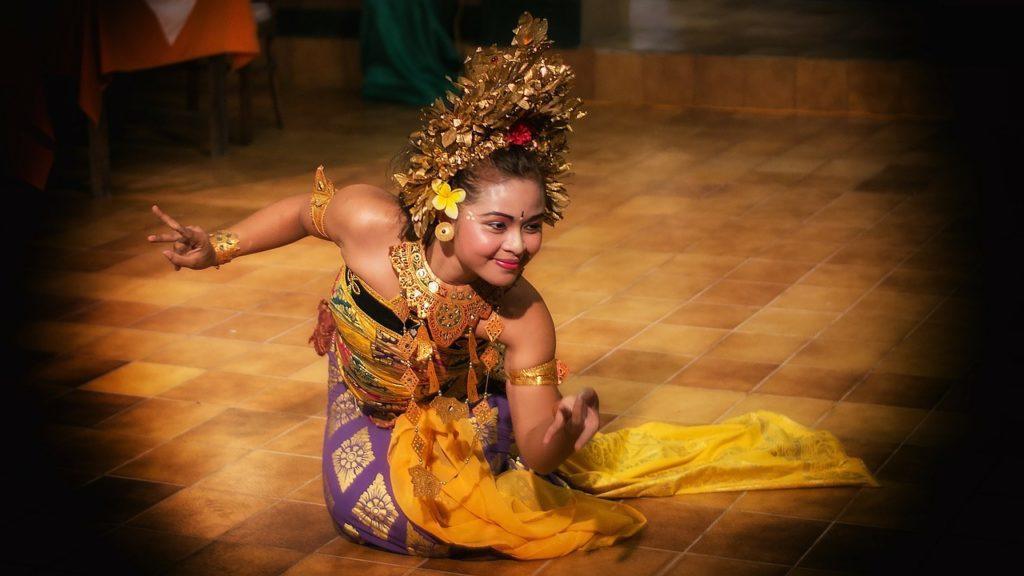 Most digital nomads in Bali head out under their own steam with pre-established business, hustles and income streams (based on digital nomad stats). It isn't an ideal place to come if you are looking for work as there are much more networking opportunities in other places such as Thailand. Also, note that there are no big Blogger or Online Marketing conferences in Bali.
Finding the perfect coworking space is essential for any digital nomad looking to really get business done in Bali. Tribal is the TBB fave with great coffee, a chill vibe and amazing amenities that will making a working day fly by.
That said, if you are determined enough, you can probably make some contacts who may be able to offer you some help and get you started.
And if you stick to cheap living and make use of your local corner shops and street food carts, you'll be in a good position to focus on getting your digital nomad dreams off the ground.
Internet in Bali
Despite being a bonafide digital nomad mini-mecca, the wifi in Bali can be pretty patchy. There are plenty of cafes and co-working spaces that offer reliable internet, and these will often be the best option if you need to get shit done.
The wifi at hostels and villas is generally sufficient to run a blog, but does struggle with anything that requires greater bandwidth – say video calling or crypto-trading.
If work is a priority, I recommend considering staying in Ubud or Canggu – moving into a more rural part of town may mean you are constantly battling to get online and forever losing your work; trust me I have been there.
The Future of the SIM Card is HERE!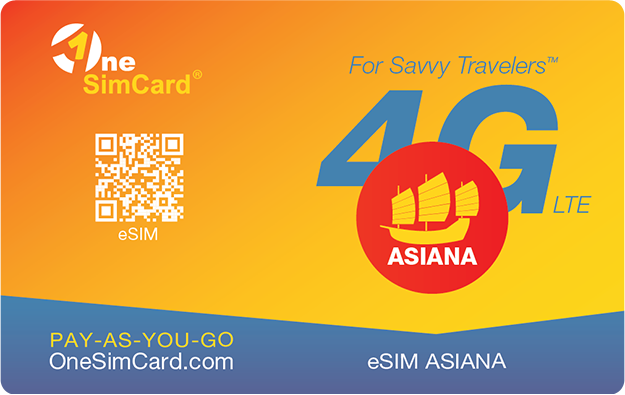 A new country, a new contract, a new piece of plastic – booooring. Instead, buy an eSIM!
An eSIM works just like an app: you buy it, you download it, and BOOM! You're connected. It's just that easy.
Is your phone eSIM ready? Read about how e-Sims work or click below to see one of the top eSIM providers on the market and ditch the plastic.
Buy an eSIM!
Digital Nomad Visas in Bali
At the time of writing, Bali does not issue visas for digital nomads and most of them enter on tourist visas. Technically, working as a digital nomad is a breach of the visa terms but on the other hand, digital nomads are not eligible for business visas either.
Hopefully this grey area will be clarified at some point in the future.
Co-Working Spaces in Bali
A great option for digital nomad crowds is to consider co-working spaces. Whilst you can simply work from your bed and not even bother getting dressed, co-working spaces offer a number of benefits. They have superior wifi, the chance to meet like-minded people and the psychological effect of "going to work" can work wonders against the old nemesis that is procrastination.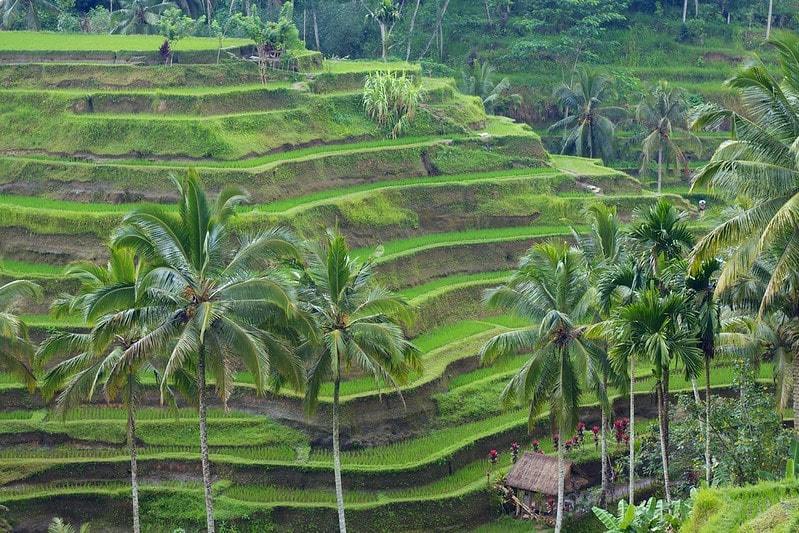 Of course, most of these do require a payment, whether by the hour, day or month. Remember to factor this overhead into your Bali costs of living budget.
Our favourite co-working spot is Tribal Bali. Looking for the perfect place to live, work, play and stay in beautiful Bali? Tribal Bali is Bali's first custom-designed, purpose-built co-working hostel. This is the place where backpacker babes, aspiring entrepreneurs, adventurous explorers and vagabond hustlers alike come together to work, eat, play and fall in love… well, at least with the absolutely fantastic coffee and beautiful views!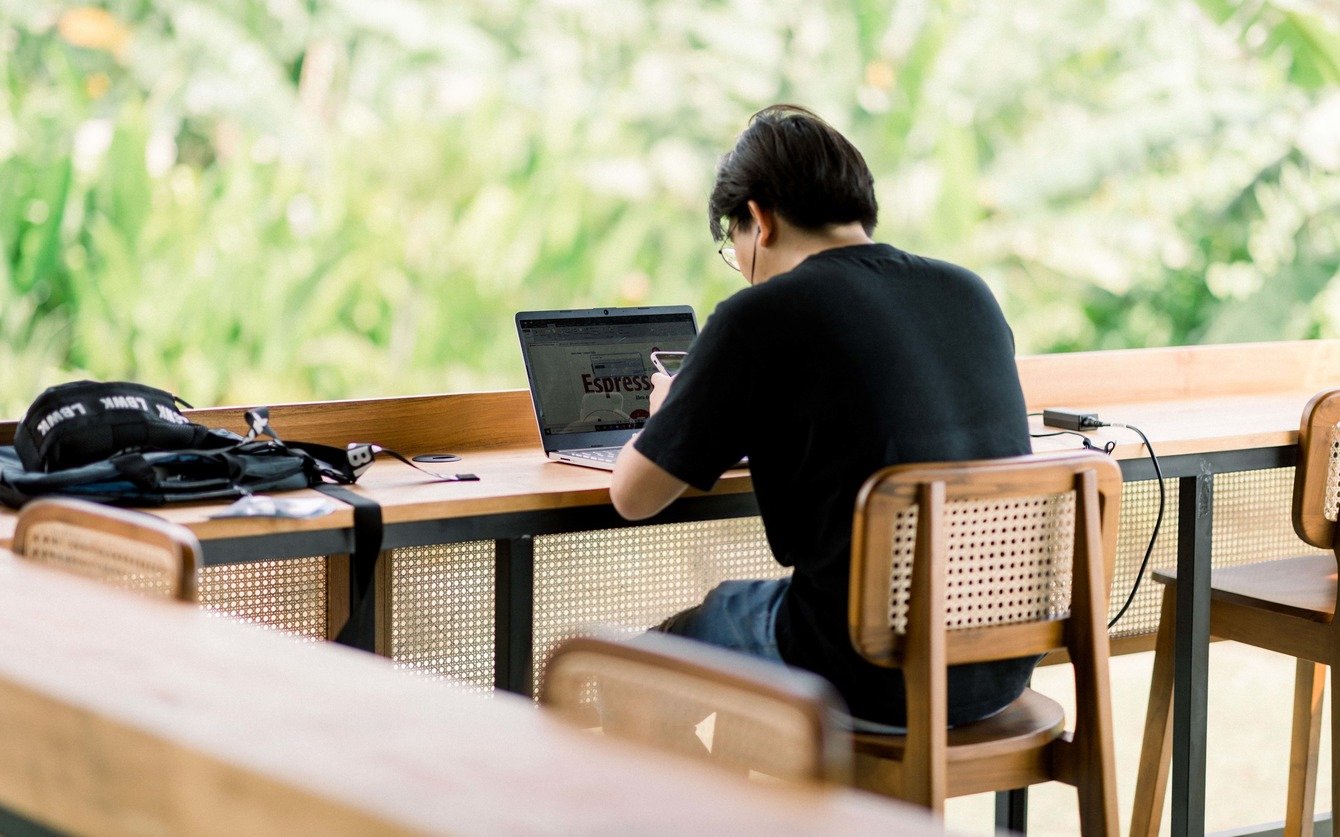 Mingle, share inspiration and find your tribe whilst working in the TREMENDOUSLY FUCKING HUGE co-working space and shooting a game of pool on Tribal's electric pink billiards table. There's a gigantic pool as well so it's always time for a refreshing dip to break up the day's hustle, brainstorming, work, and games…
With epic food, legendary coffee, awesome cocktails (Tribal Tonics are the best signature cocktails you've ever had in a hostel – I guarantee you that!) and a dedicated co-working space, this is the place where you want to be when visiting Bali. If you love the site and want to support Will, swing on by next time you're in Bali 😉
Living in Bali – FAQ
Let's take a quick look at some of the most commonly asked questions about life in Bali.
Final Thoughts on Bali Living Costs
To move or not to move? I hope this guide on the cost of living in Bali helped you out! Bali is an awesome place to live and you will be very happy out there. If you run into any of us, do say hi 🙂
See you on the next one!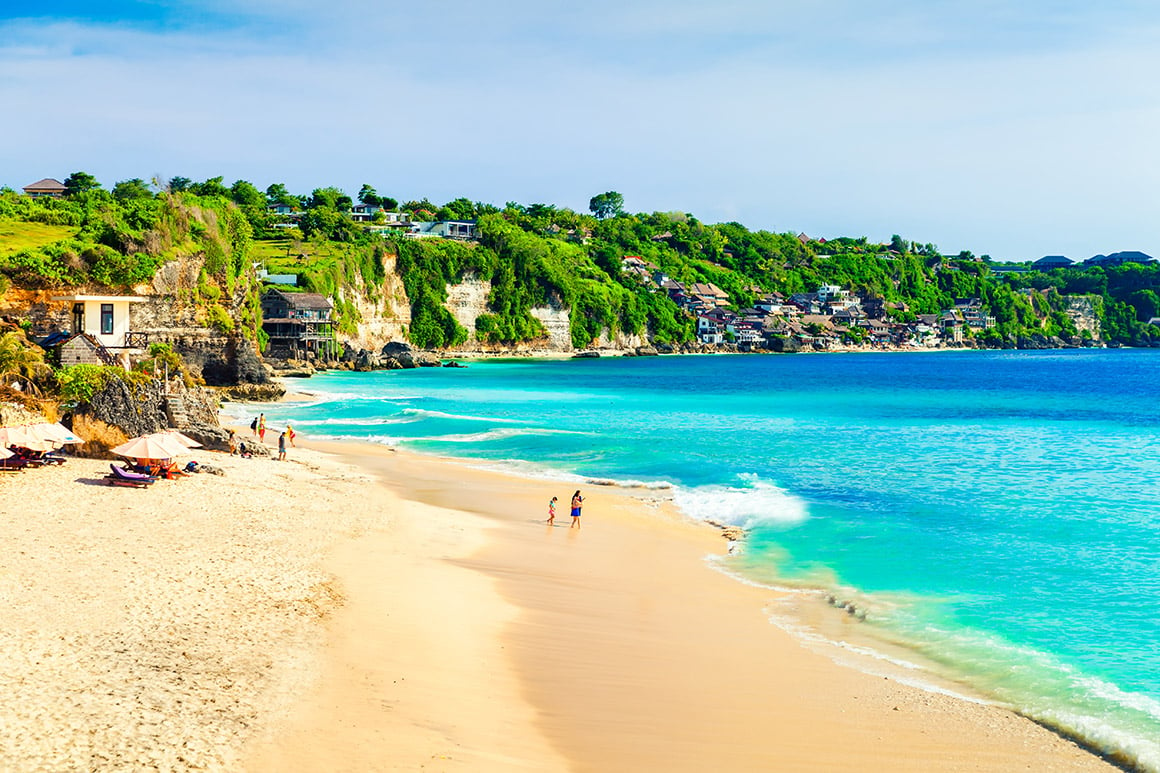 ---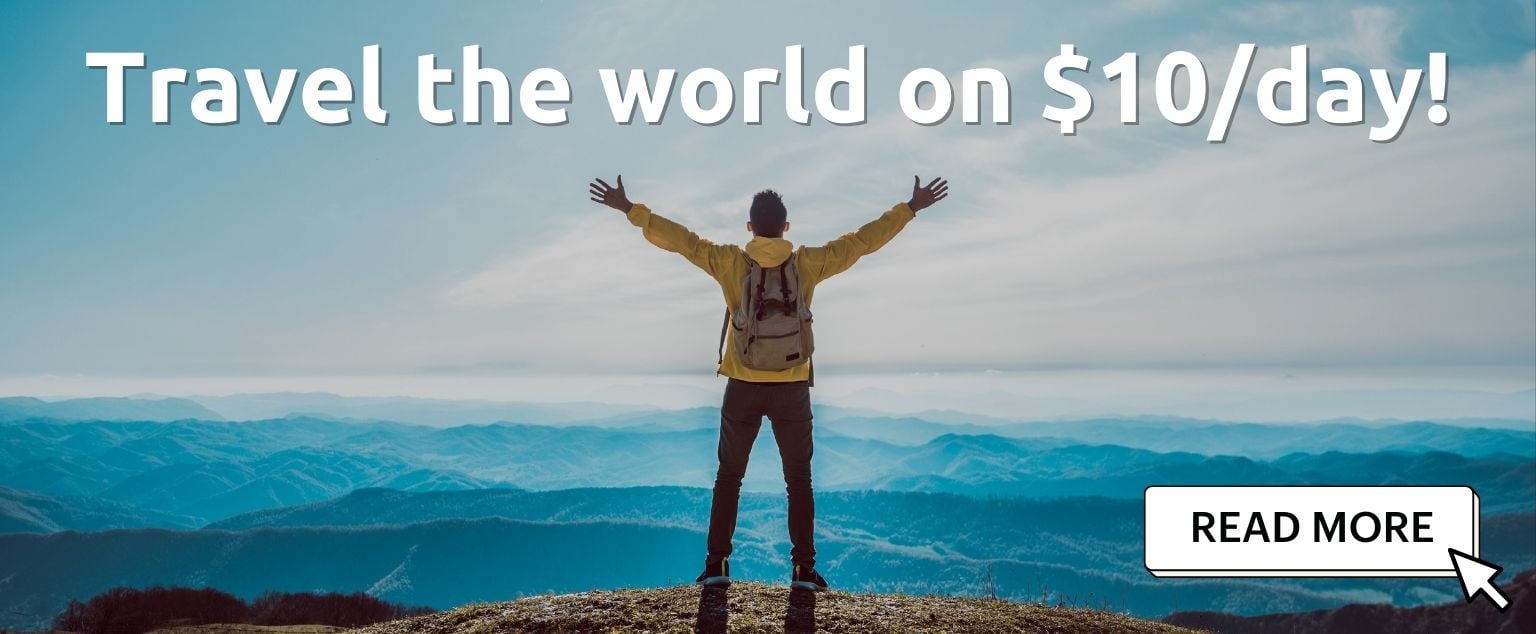 And for transparency's sake, please know that some of the links in our content are affiliate links. That means that if you book your accommodation, buy your gear, or sort your insurance through our link, we earn a small commission (at no extra cost to you). That said, we only link to the gear we trust and never recommend services we don't believe are up to scratch. Again, thank you!