Aaah Bali, the magical island of the Gods. From lush vegetation to beautiful white sandy beaches, the Indonesian oasis offers an ethereal environment for yoga and wellness. It's no coincidence that over 15 million tourists travel from all over the world each year, magnetically drawn to the healing calm of Bali.
To cater to this new trend that most likely grew alongside Eat Pray Love's popularity, Bali offers a myriad of fitness and yoga opportunities ranging from spiritual retreats to fitness boot camps. The good news is, whatever you are looking for, chances are you will find it there.
Maybe you want to escape the mundane or start the year with a new perspective. Perhaps you want to free your mind and body. Or you might simply want to slow down and unwind in paradise (we don't blame you for it).
Regardless of your intention, attending a fitness or yoga retreat in Bali is the perfect way to unplug, reset and start anew in 2022.
In this article, I'll showcase the top 20 Bali yoga and fitness retreats this year, from health and fitness to yoga, meditation retreats, surf camps, and outdoor adventures.
The Best Bali Retreats for Singles
An active workout to take your fitness routine to the next level.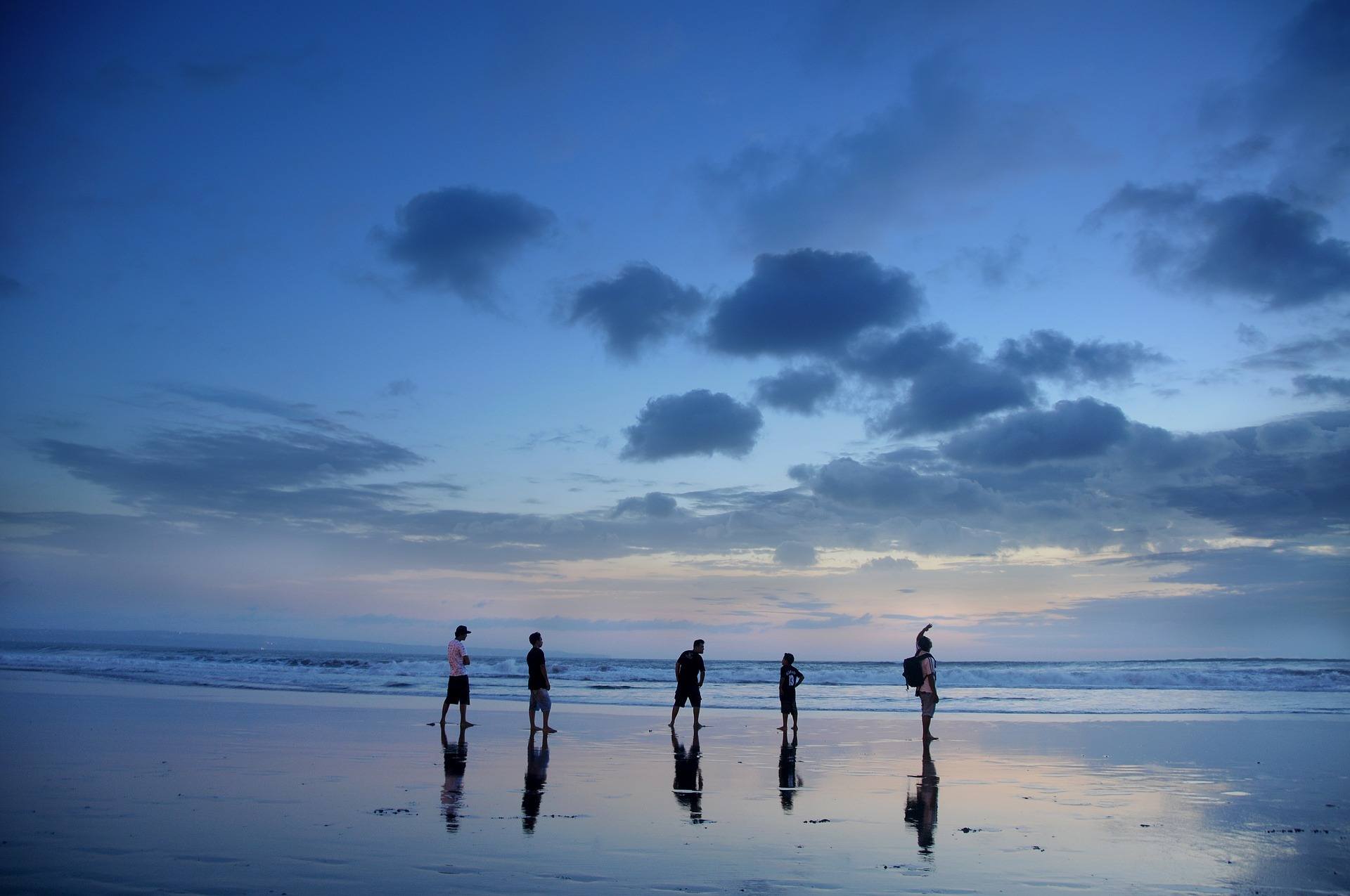 Price: From US$2,099
Ideal for: boot camp lovers
Kicking off our list is WanderFit Retreats, a travel and tour company that offers exciting fitness and well-being boot camps. Start the day with a healthy breakfast and participate in daily active group activities ranging from fitness workouts and yoga, hikes, surf, sightseeing, snorkelling, whitewater rafting and many more activities. Whenever you want to take a break, treat yourself with an authentic Balinese massage from Canggu's Premiere Health and Beauty Spa and enjoy its spa facilities.
WanderFit is more than just a fitness retreat – it also specializes in travel and tours, so expect to make the most of the Balinese experience! This Bali fitness retreat is ideal for a solo traveler's holiday in Bali to meet other like-minded people while building up strength, confidence, and coming back home fit (and with a nice tan!). Tough love never felt so good.
A combination of surf and yoga in paradise.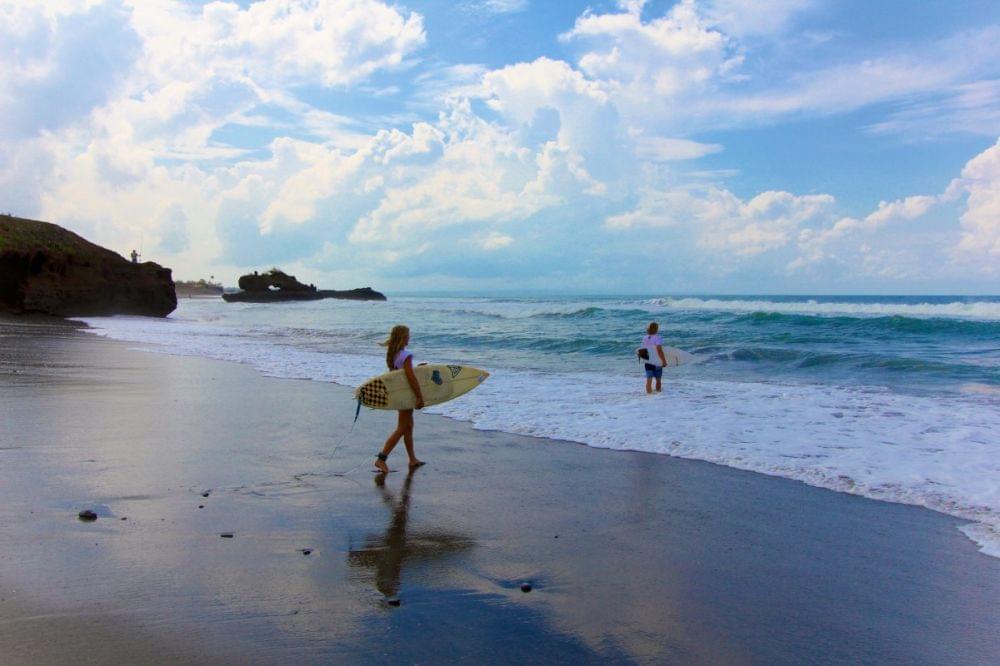 Price: From US$1,405
Ideal for: Surfers or surf lovers.
Pelan Pelan means 'take it easy' in Balinese and that's just what you will be doing for two weeks during this retreat. Surrounded by rice fields, Hindu temples and pristine beaches, the resort is remote enough to feel isolated and disconnected. However, it's only a 15 minutes drive to the centre of Canggu, and close enough from the main restaurants, shops, cafes and bars.
Surf uncrowded waves. Empty your mind with holistic yoga practices. Gorge yourself with fresh food from their private chef. The surf classes take place at secret beaches known to be some of the best surf spots in the world. The yoga classes range from Ashtanga to Vinyassa flow, Hatha, or Yin.
The Best Bali Retreats on a Budget
Intimate yoga retreat in the popular Mount Batur.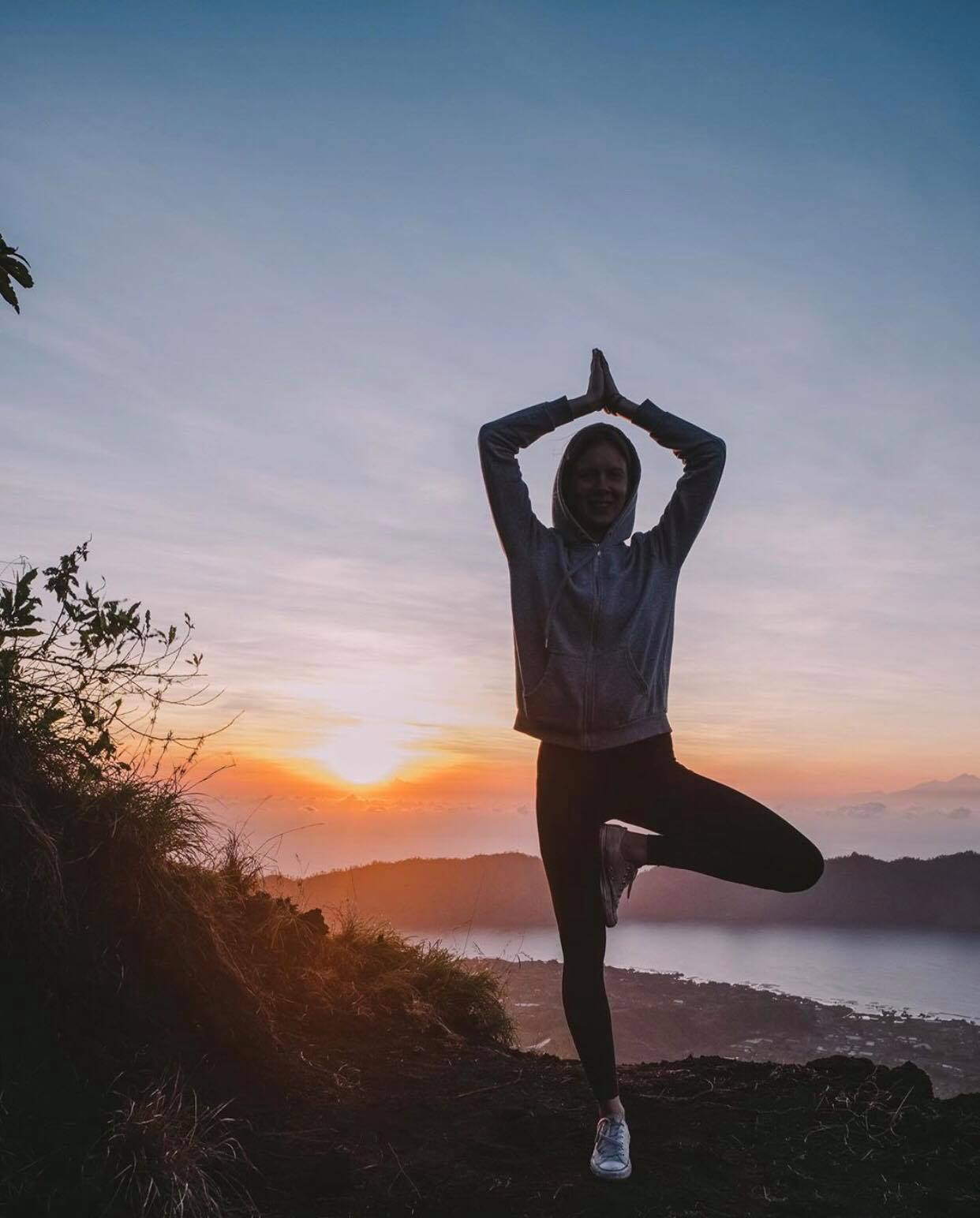 Price: From US$159
Ideal for: Nature lovers. People creating space.
The sunrise on volcano Batur will take your breath away, for real. Legends say that you can exhale all the worries and hardships of the past years and start a new life on top of the volcano. When joining ASTAWA Retreat you will practice Hatha yoga and meditation in the morning to start the day fresh and participate in yin yoga in the evening to relax your body and mind.
Located in the heart of Ubud within walking distance of the main tourist attractions. Take the time to visit this jungle town that attracts millions of tourists per year.
If you're really brassic, then quite a few of Bali's hostels also do on-site Yoga classes.
An active retreat with Bungee Fitness included.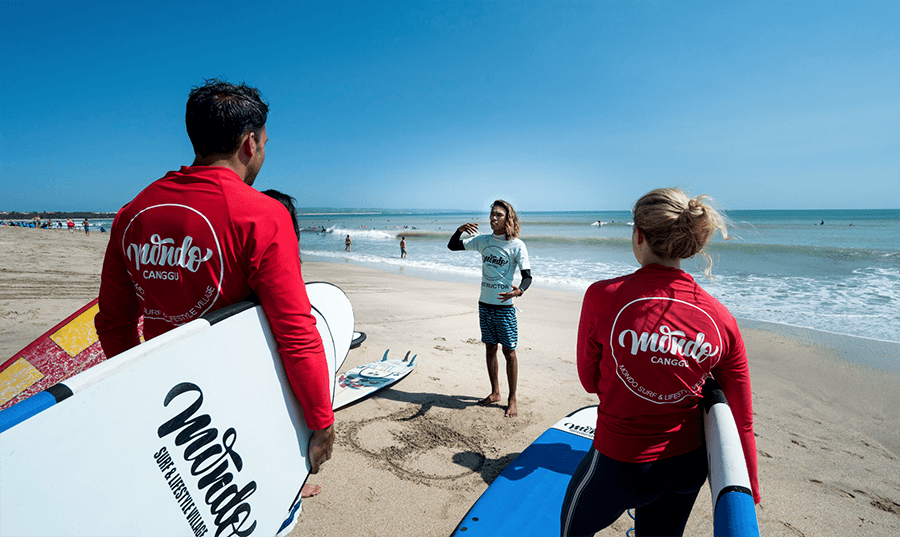 Price: From US$691
Ideal for: (Very) active people.
At Mondo Surf & Lifestyle Village you can live the life that you deserve and stay fit without eating two leaves of salad for lunch and doing hundreds of burpees a day. Indulge in various activities from surfing and yoga to swimming in the paradise Canggu is. Sunday is a free day, allowing you to explore the surroundings and take a stroll in Canggu.
This retreat includes two rounds of bungee fitness, two functional fitness experiences, two surf lessons and yoga once or twice a day. Mondo Surf & Lifestyle Village is the first place to provide Bungee, an aerial art form that allows you to defy gravity and experience weightlessness. Don't miss this unique experience!
The Best Bali Wellness Retreats
An intimate retreat for spiritual growth.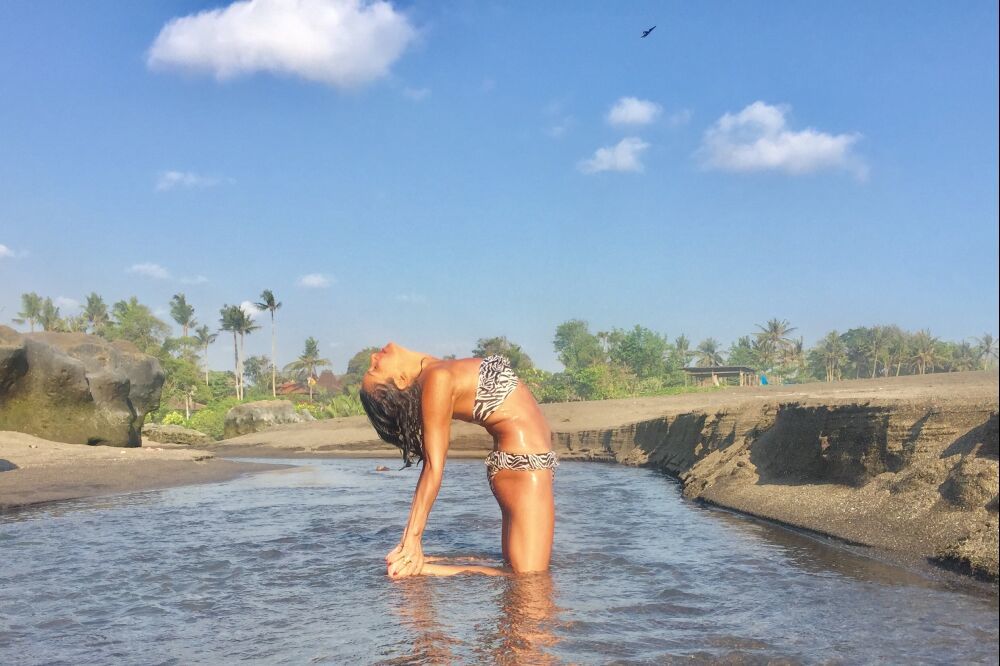 Price: From US$1,062
Ideal for: Reducing stress, hanging perspective.
Join Ladan Soltani on this hidden paradise in the middle of Balinese nature for daily yoga classes. Wake your body up with yoga sessions in the morning. Explore the picturesque surroundings during the day – from waterfalls, art to temples.
Relax in the evening with yoga Nidra classes, yin yoga, breath-work, and meditation. You can also opt for massages, a jacuzzi, and even an infrared sauna before going to bed if you really want to knock yourself out and catch some zzz's.
Want to save the world?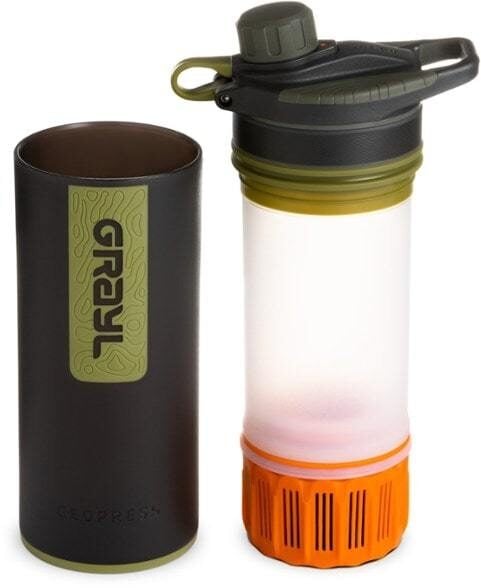 Single-use plastic bottles are a huge threat to Marine Life – Be a part of the solution and travel with a filter water bottle.
The GRAYL GEOPRESS water bottle is the ONLY all-in-one filter water bottle setup you'll need. Whether you need to purify the water from a hostel sink in Kathmandu or a stream trickle in the Andes, the Geopress has got you covered.
Read our full review of the GRAYL GEOPRESS!
A holistic retreat to lose weight and feel great again.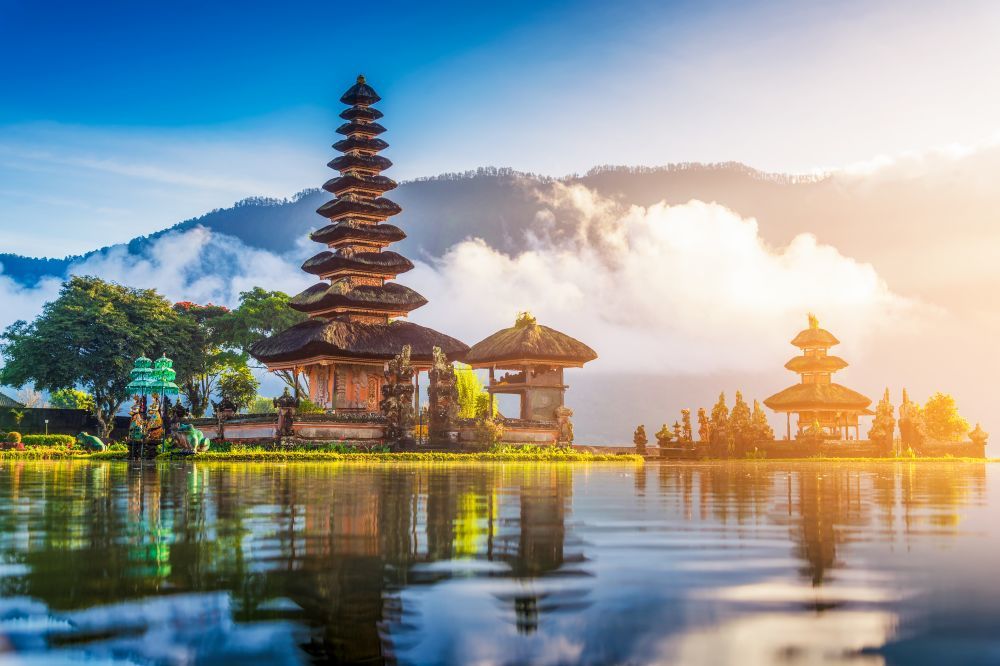 Price: From US$3,499
Ideal for: Weight loss.
This detox and healing retreat will help you clear your body from toxins, lose weight naturally, and relax. The program was created by Katrina Love Senn, author of "Losing Weight is a Healing Journey," who herself has lost 60 pounds and no, not just from going on a diet!
Katrina encourages her clients to break old and unhealthy patterns and replace them with new healthier ones to achieve their desired results. This weight loss program takes a holistic and natural approach to weight loss, using diet, emotions, and mental strength. Discover new healing tools that you can bring with you when you get back to your daily routine.
Embody the sacred through ceremonies and ritual.
Price: From US$2,299
Ideal for: Healing, reducing stress.
Located in lovely Ubud, (which means Medicine in Balinese), this retreat is the ideal place to dedicate a whole week to self-care, self-love and self-discovery. Learn new movement medicines ranging from Prana Vinyasa Yoga, sunrise qi gong and pure movement meditation to facilitate a shift of vibration. Daily embodied ritual initiations and purification ceremonies will teach you the self-care code for long-lasting transformation.
The environment this retreat creates will get you to develop strong bonds with other participants. This retreat is ideal to restore clarity in your mind, learn how to reconnect with your inner peace and take care of yourself. 'Cause if you don't, who will? Oops, shit just got real.
Beautiful sound healing retreat surrounded by lush vegetation.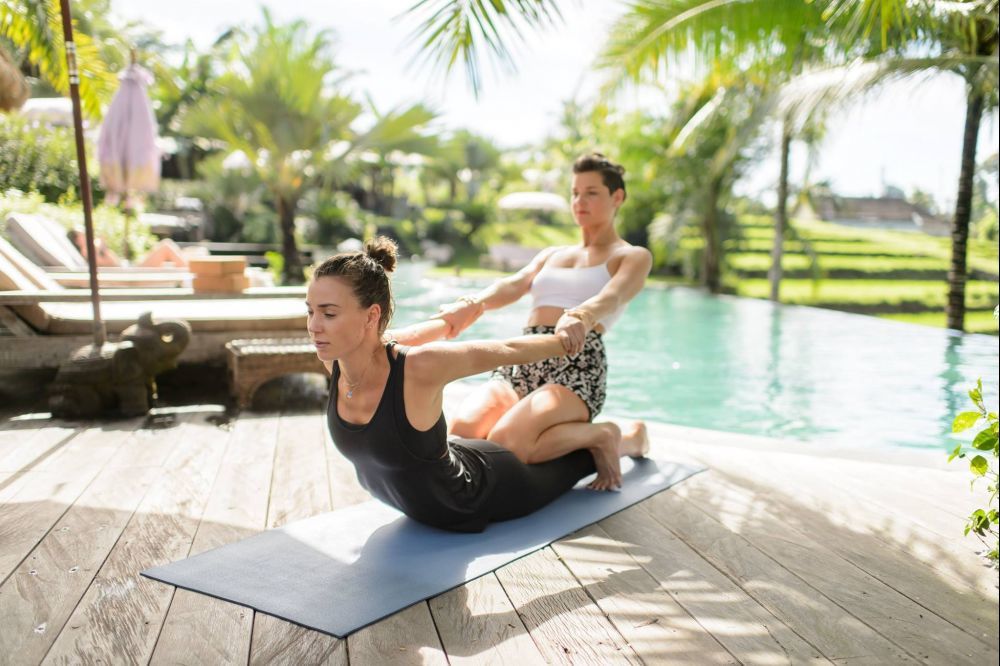 Price: From US$739
Ideal for: Healing, recharging.
Nestled away in the middle of rice paddies and only three and a half kilometres from Ubud is Blue Karma Resort. One of the best of the resort's many options, the 4 -ay ancient sound healing yoga & meditation retreat, focuses on ancient sound healing and breath therapy. It promises to leave you in a state of complete bliss and with a clear mind and body.
Enjoy a daily yoga class, sound healing meditation sessions, daily healthy breakfast as well as Boreh and Jamu classes, a Balinese ancestral warming balm herbal preparation. This retreat will bring your stress levels to zero and you will leave feeling grounded, light, and balanced.
Spiritual yoga and detox retreat by Pasraman Seruling Dewata
Price: From US$1,359
Ideal for: Spiritual yogis, relaxing.
Stay away from the hustle and bustle of the busy tourist areas of Bali and enjoy 18 days in a traditional village in the mountains. Surrounded by rice paddy farmlands and perched on the hillside, you can enjoy a scenic and relaxing time here. The peaceful sanctuary is run by local people giving you the opportunity to experience the real Balinese lifestyle.
During this spiritual retreat in Bali, you will have access to one of the oldest spiritual ashrams in the world, Pasraman Seruling Dewata. It still conserves the original styles of Yoga and the classes are inspired by the Traditional Balinese Watukaru Yoga, one of the oldest yoga practices created thousands of years ago in the Himalayas. I can hear you OM'ing.
The Best Bali Retreats to Sweat It Out
A fun combination of yoga and fitness in Canggu.
Price: From US$699
Ideal for: Gym-goers.
Experience yoga and fitness during your time in Bali with Odyssey Retreats. Set in The Bija Villas in Canggu, your accommodation will come with an outdoor swimming pool, garden, and a terrace. Your morning will start with a fun (yes, working out is fun) fitness or yoga class and will be followed by a healthy and fresh breakfast.
Go explore the area in the afternoon and get a private session with an Odyssey expert upon your return to the villa. This holistic wellbeing retreat will touch on goal setting, nutrition and weight-loss, personal growth, mindful movement, yoga, and meditation – and cocktails (or mocktails) too of course.
Retreat offering holistic healing and exercising practice.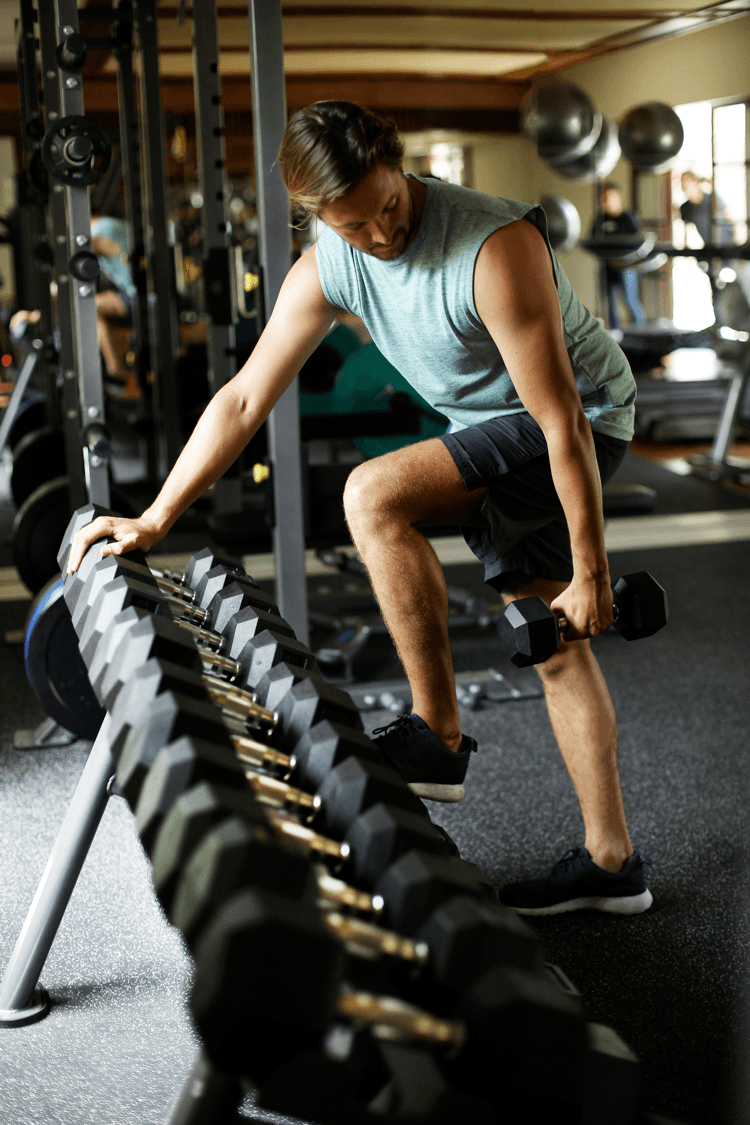 Price: From US$3,284
Ideal for: Gym-goers, yogis, healers.
Join Revivo Wellness Resorts' signature retreat for five days of emotional balance and mind training. Open up to holistic healing practices including reiki, floating yoga, chakra balancing, and pranayama classes. Pilates and fitness classes are also offered for those who just want to exercise.
The staff will create a tailored program for you, based on your length of stay, nutrition, workouts, and more to make sure you reap all the benefits of the program. They'll even run a Bioelectrical Impedance Analysis (BIA), Blood Analysis, and Skin analysis. This is a very unique opportunity to participate in a retreat perfectly shaped for you.
An active and fun work out retreat to strengthen physically and emotionally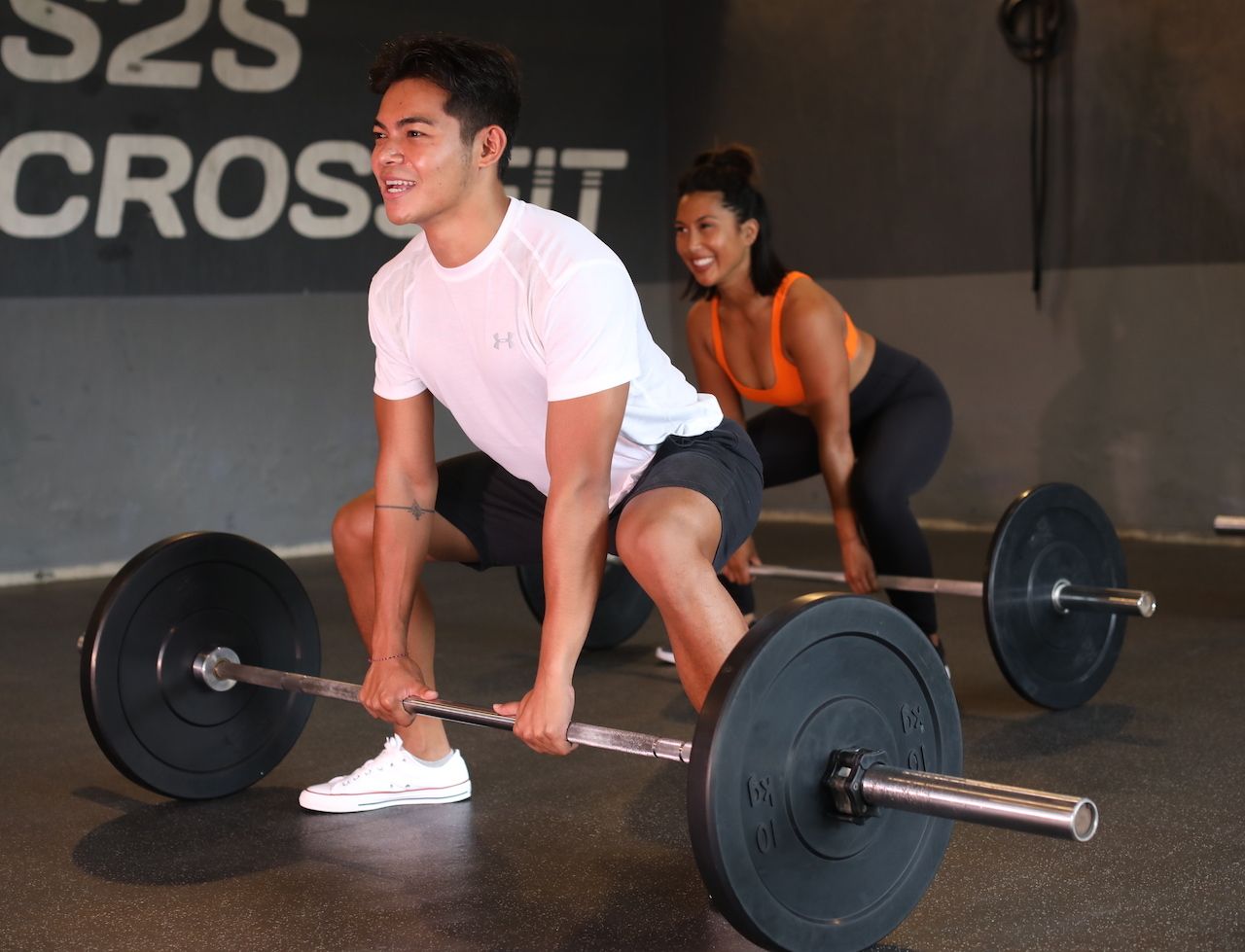 Price: From US$1,012
Ideal for: Gym and yoga freaks (like me).
Whether you are looking for an adventure, a fitness or yoga reset or want to take your fitness to a new level, this retreat is for you. Join S2S Fitness Bali for this 14-Day Fitness & Yoga Holiday Package for some adventures, fitness under professional guidance and guided yoga classes.
You will stay in a high-quality accommodation nestled on Berawa Beach, a good place to bring a travel hammock. Its top-notch service means that you will get exactly what you need after a day of hard training. If you want to take a fitness break and go on an adventure, ask the team and they will organize everything for you. Whatever you want to do, you can do it. This is the perfect option for those wanting a flexible schedule.
The Best Bali Luxury Retreats
An all-women retreat that brings together yoga, fitness, and adventure.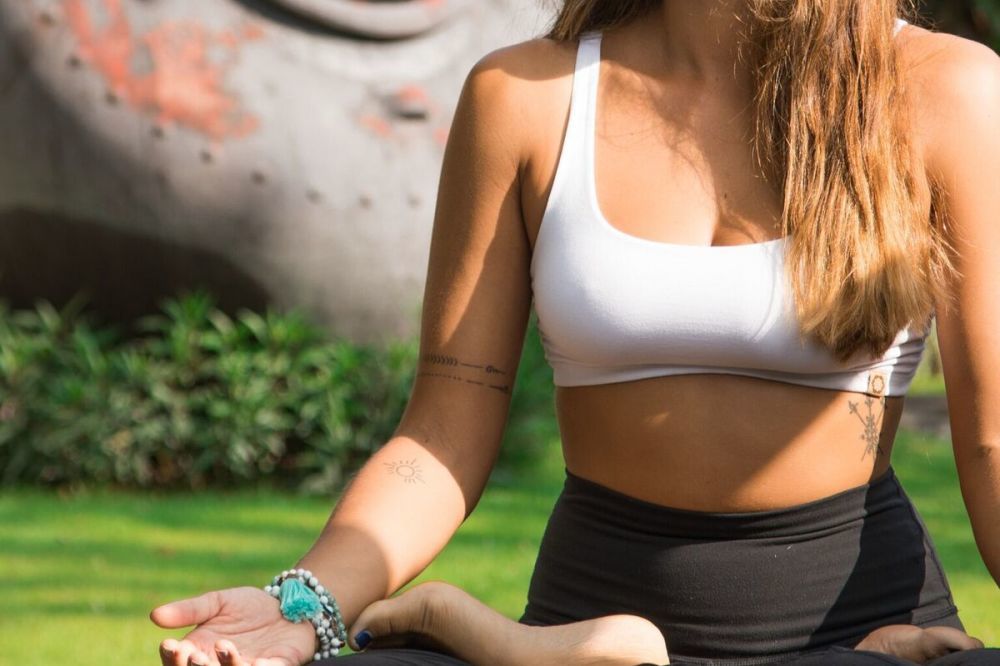 Price: From US$2,095
Ideal for: Women adventurers.
The Palm Tree House offers a week of rejuvenating yoga and fitness activities which brings together, yoga, fitness, and adventure combined with a laid back lifestyle. The resort will also give you the opportunity to explore the famous Ubud rice fields amongst other natural beauty. Excursions are organized and included in the retreat package.
Enjoy your stay in a gorgeous villa retreat surrounded by lush vegetation. Balance out your week with fitness workouts, adventures around the island, daily yoga classes and delicious local food. Brush your doing-absolutely-nothing skills. This is your perfect wholesome escape to get a healthy mind and a healthy body. Don't forget to bring some classic harem pants along.
Travel Insurance for Your Yoga and Fitness Adventure

A week-long fitness retreat aimed at reaching fitness goals.
Price: From US$2,595
Ideal for: Yoga/fitness progress.
Don't be fooled by the deadly squat on the beach under 30 degrees picture above. This exclusive 7 Days Luxury Women's Fitness and Yoga Holiday hosted by Escape Heaven is not a hardcore boot camp but rather a safe place where you can reach your fitness and yoga goals in your own time. Nestled in lush tropical nature, Escape Heaven complex is the largest of all Bali retreats and women's sanctuaries.
Take a stroll along the surrounding rivers, relax by the pool, or indulge yourself at the spa, and socialize in the communal areas whenever you feel like connecting with other folks. Bring home your new yoga and fitness tools with you and integrate them into your daily life.
Final thoughts on the Best Yoga and Fitness Retreats in Bali
Bali is the hottest destination for health and wellness retreats, which makes it the perfect destination for a healthy escape. A holiday on the Gods' island will help you get in the right mindset to focus on yourself. Or simply sip a cocktail by the pool thinking of whether you should get a massage or a facial next.
Relax in very aesthetic Bali resorts, gorge yourself with fresh food, indulge yourself with the popular Balinese massages, and stay active in this little piece of paradise. We guarantee that you will go home feeling like a new person.
Need more inspiration? Check out our Best Fitness Retreats in the World guide or our Most Affordable Yoga Retreats in the World guide!
---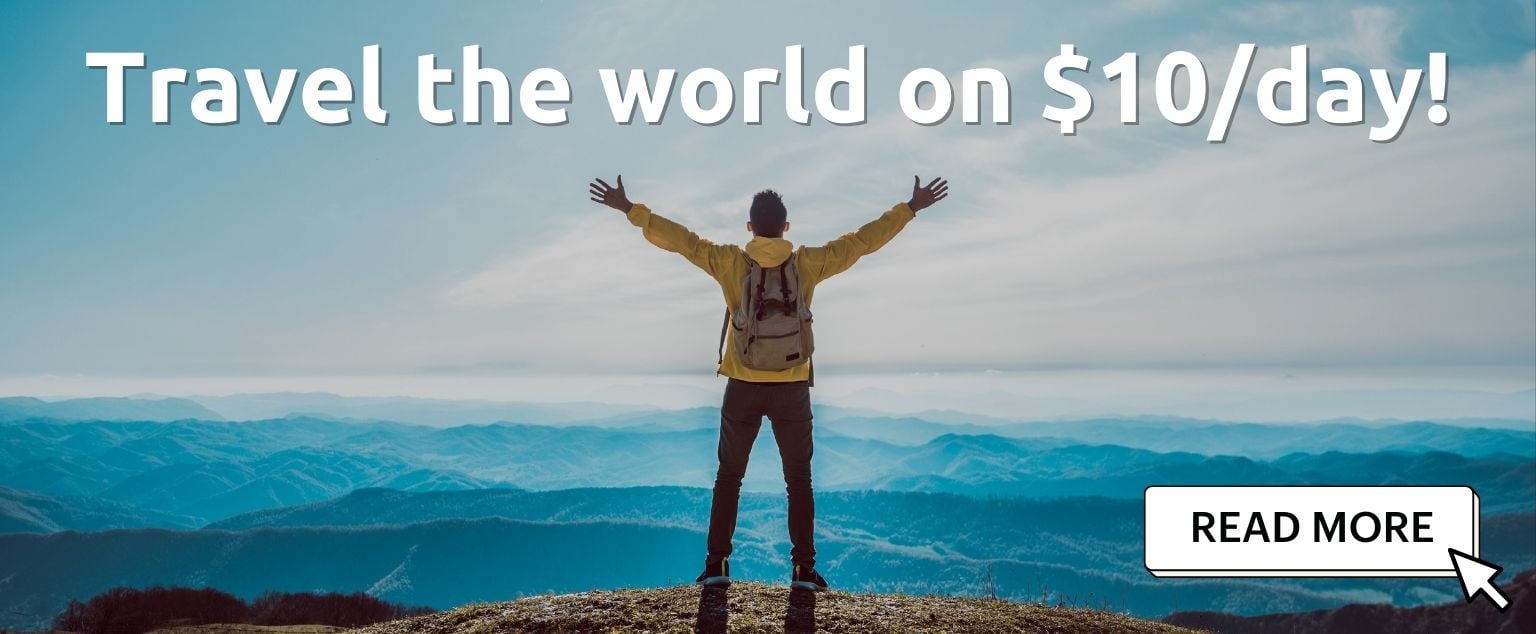 And for transparency's sake, please know that some of the links in our content are affiliate links. That means that if you book your accommodation, buy your gear, or sort your insurance through our link, we earn a small commission (at no extra cost to you). That said, we only link to the gear we trust and never recommend services we don't believe are up to scratch. Again, thank you!