Life is a special gift. Within that there's no better gift than good health; physical and mental. 
But we love to travel – and when you're on the move, it can be hard to prioritise health. When we discovered fitness resorts and wellness programmes, it completely changed the game. 
So we have reviewed some of the best fitness retreats in the WORLD. Not only will I cover gruelling, heart-pumping health and fitness holidays, but yoga, meditation, and wellness retreats, surf camps, nature immersive escapes, and more!
The concept of wellness travel is simple: take time off to restore your vitality and your sanity, to build connections, and take a skill or passion to the next level. Your vacation can truly change your life. 
If you've ever gone on vacation to hike, surf, practice yoga, or immerse in nature, then you've experienced wellness travel. The programs below have put together incredible programs in exotic locations with health professionals and other like-minded people to help you create a sustainable lifestyle for the mind, body, and spirit.
So let me give you a low down on our favourite fitness retreats!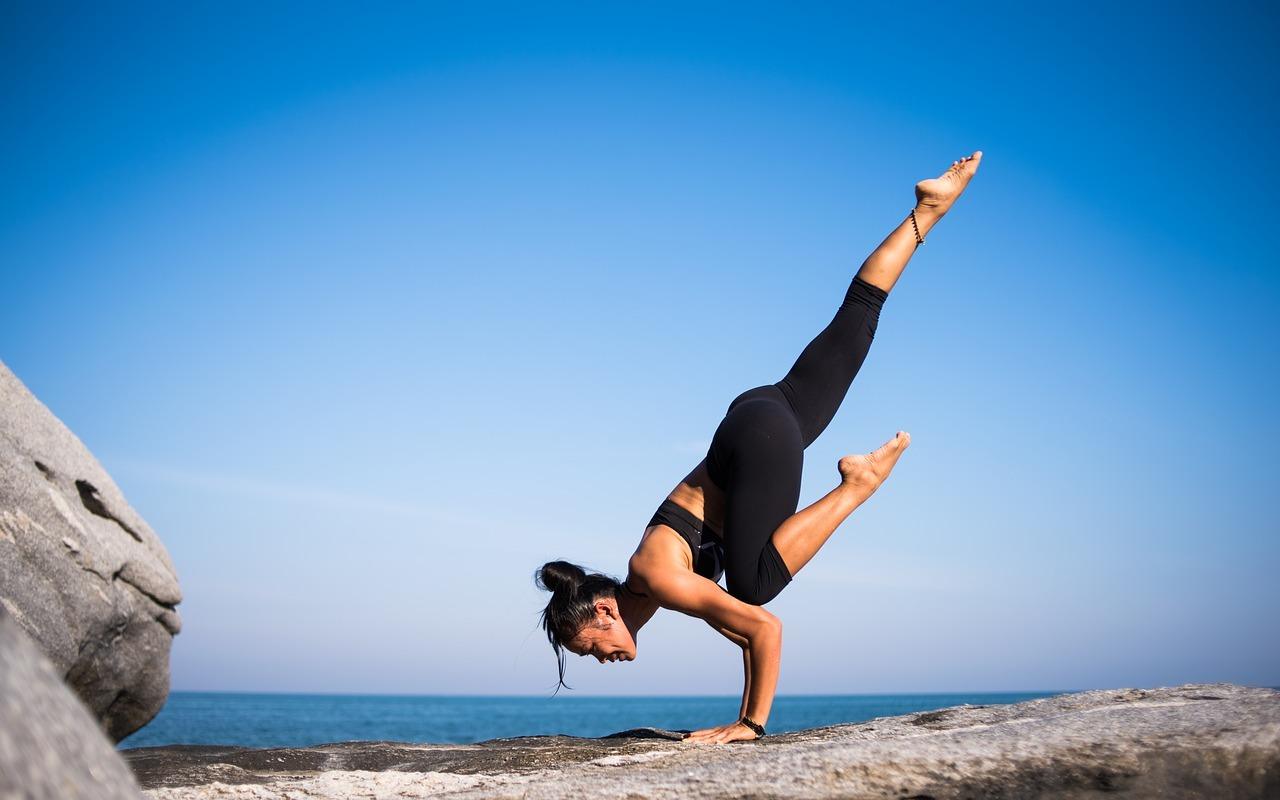 Finding a Fitness Retreat for You
The days of MTV girls' gone wild beach resorts are behind us. Wellness travel is now one of the fastest-growing sectors in tourism because people are tired of needing a vacation from their vacation.
People are looking to detox on holiday, not to destroy their livers in the process. People are looking for ways to get away from the stress, not deplete their adrenals faster than their bank account.
Don't get me wrong: there are times and places for partying and letting loose (this is a backpacker blog, after all), but there is also a time and place for staying fit on the road and fitness classes that are actually restorative and rejuvenating.
Although there are some expensive retreats out there, I've hand-picked the getaways and fitness resorts that are worth your money. I've also included many affordable getaways so even we backpackers can take a break from the crazy hostel life once and a while.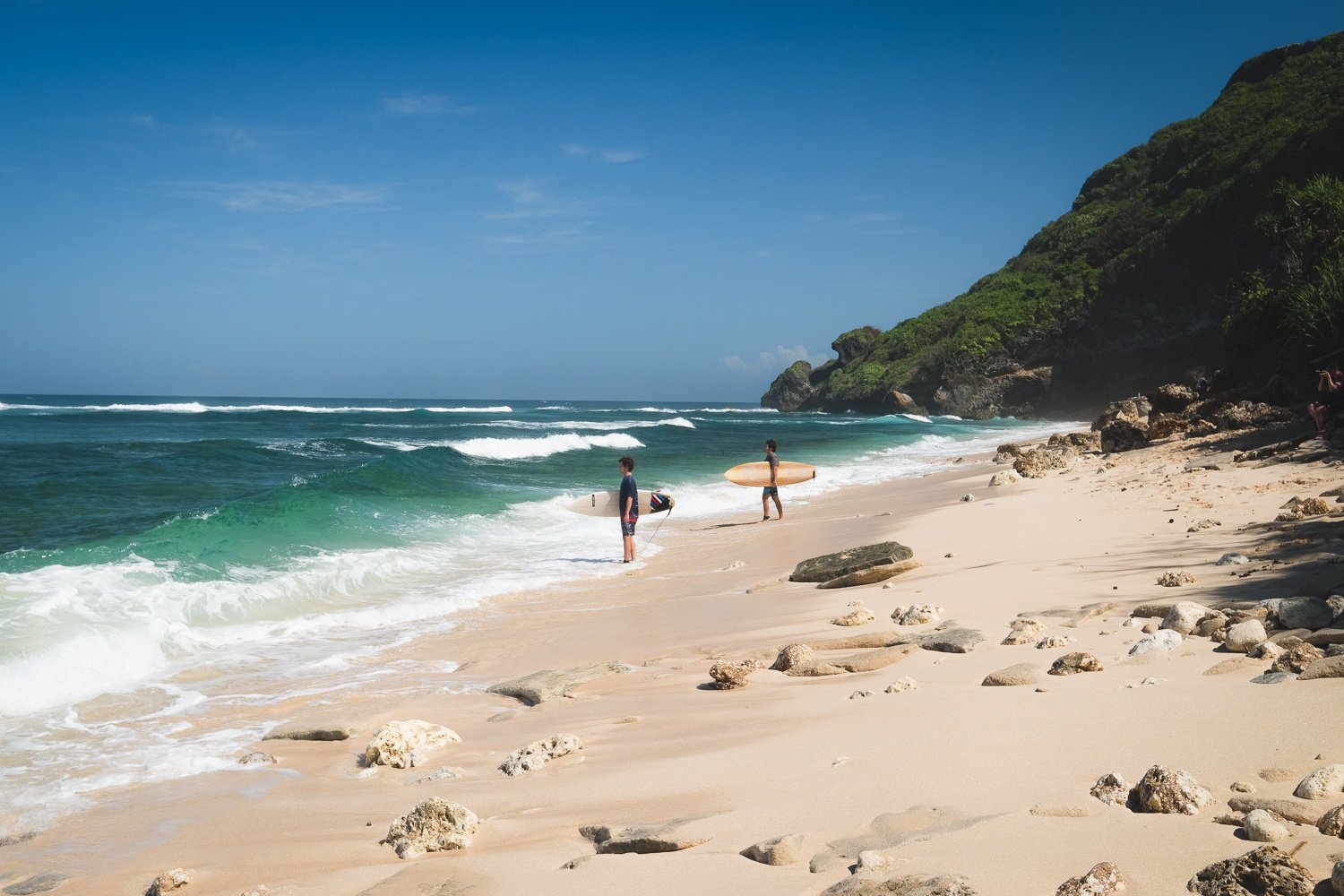 As someone who personally likes to work out hard, hit the gym, and go on adventures, I also appreciate working inwards through yoga and meditation, digital detoxes, and nature immersion. You can trust that I've covered a solid variety of wellness and fitness getaways that encompass my passion for health and travel.
I'd like to point out that wellness and fitness are not interchangeable, and sometimes athletes sacrifice health and longevity to achieve maximal physical fitness and performance, but the two can go hand in hand. Many of the fitness and wellness retreats I cover below incorporate healthy food, restorative rest, digital detoxes, mobility, and recovery in balance with intensive workouts and adventures.
Some of the best fitness retreats in the world include surf and yoga retreats, outdoor escapes, adventurous locations, luxurious getaways, and more. As mentioned, I've included a few amazing surf and fitness camps for those of us on a budget.
I am going to cover a few fitness retreats that focus on your physical fitness as well as particular skill sets like martial arts and CrossFit. Some will focus more on group settings, while others on silent meditation.
Whatever your health goals are, it's likely there's a wellness holiday out there for you. Let's dig in, shall we?

Unlock Our GREATEST Travel Secrets!
Sign up for our newsletter and get the best travel tips delivered right to your inbox.
Top Fitness Retreats in the World
Before signing up for a fitness retreat, you should think about what you want to get out of your ultimate fitness vacation. Do you want a holistic vacation or one that just hits you hard with HIIT (high-intensity interval training), boot camps, and long runs?
Are you interested in yoga and meditation? Surf? Martial arts?
Are you simply looking at getting into hiking or exclusively time to relax at the spa?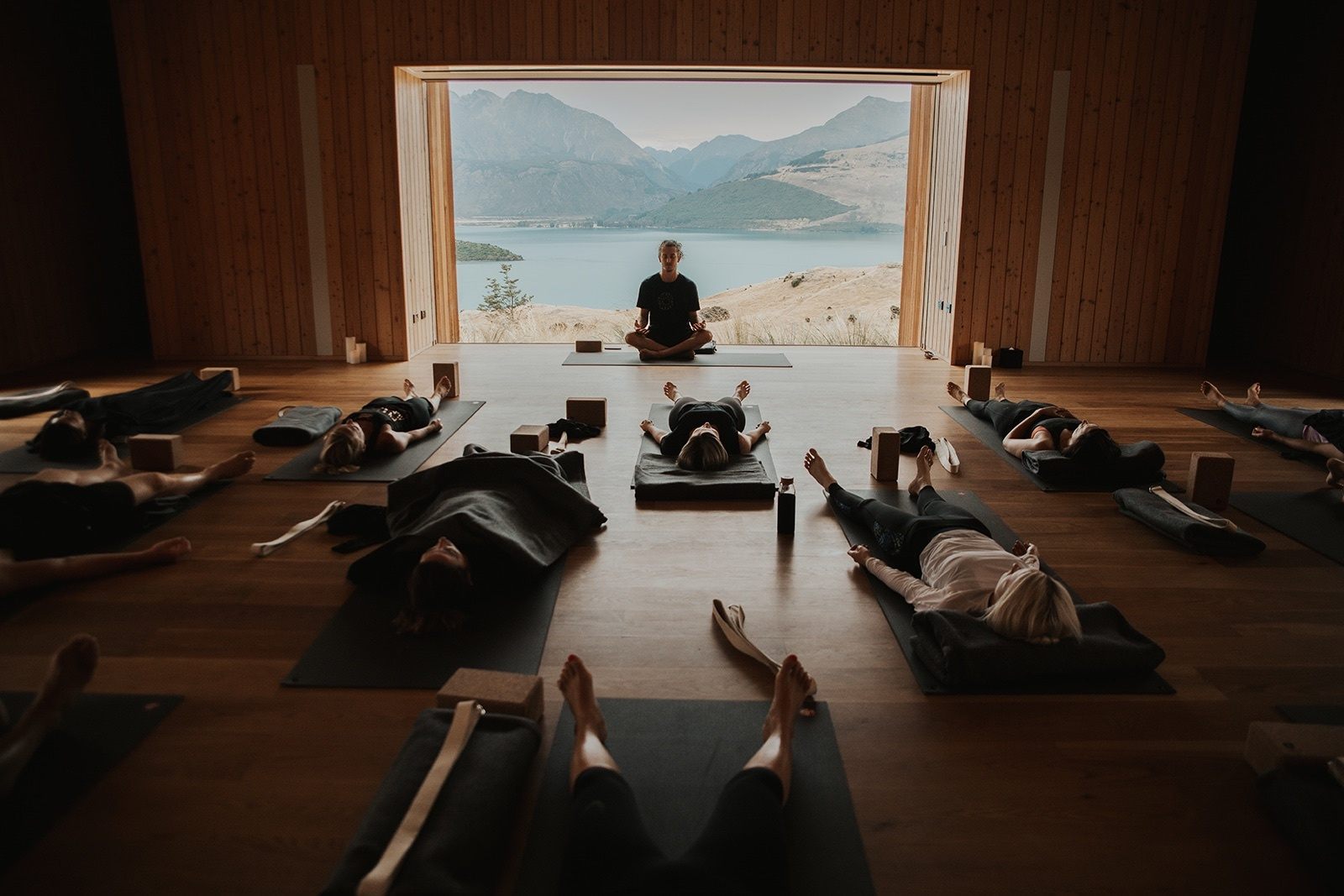 Where: Bali, Costa Rica, and Portugal
WanderFit Retreats is a travel and tour company that aims to be more than the world's best boot camp. Their mantra is to incorporate healthy living, fitness, and adventure throughout the trip.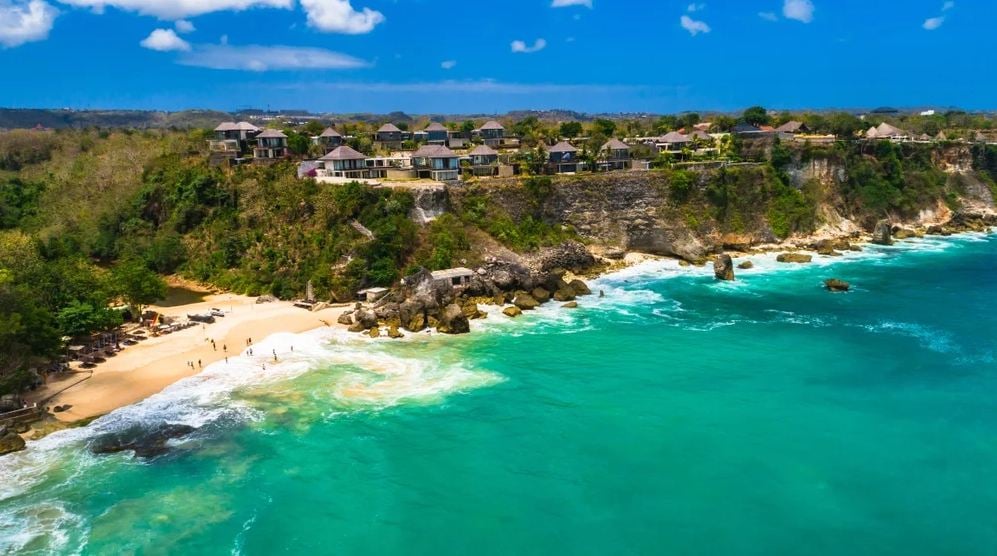 Bali retreat spends 8 days on the "Island of the Gods," combining fitness and active adventures for each day. These include a hike up Mt. Batur, functional fitness and HIIT workouts, sightseeing, snorkeling, and spa days. Get excited about the unlimited access you get to Amo Spa's sauna and amenities with this package! (I've spent quite a bit of time at Amo while visiting Bali.)
These incredible fitness vacations don't stop in Bali either. They've recently added trips to Portugal and also a fitness retreat in Costa Rica. While great for couples or solo fitness enthusiasts, this is a fantastic fitness retreat for singles!
Where: Caraberete, Dominican Republic
If you are searching for the best fitness vacations in the Caribbean, then this eco-adventure paradise is the retreat for you. Set in the Dominican Republic, this is one of the best active retreats, designed to get you healthy and energized.
Their fitness retreats include personal training sessions, twice-daily small group workouts, and yoga. (They also have a kiteboarding program, as Caraberate is one of the best kiteboarding locations in the world!)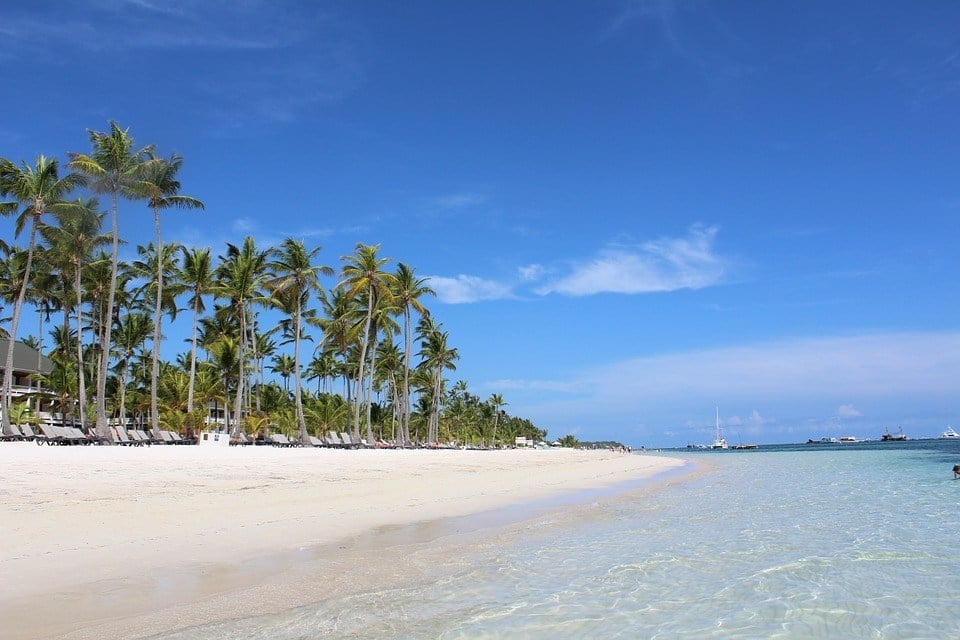 This is the world's best boot camp, working with everyone from professional athletes to top executives to fitness enthusiasts.
Food includes a daily protein smoothie, organic breakfast, and dinner at the hotel's farm-to-table restaurant. You even get to tour their organic farm. An onsite nutritionist will help you figure out how to continue your healthy eating once you're at home.
Their gym is also one of the leading ecologically sustainable small hotels in the Caribbean. Extreme Fitness Camps is more than just an adventure sports and fitness retreat, but a place that values sustainable and ecological tourism and community.
Are you looking for a unique and life-changing fitness retreat? Do you want to experience the body, mind, and spirit shift of a yoga retreat… but yoga isn't for you? Kung Fu Retreat takes you in deep adventures in Thailand in the northern mountains of Pai. Destress and immerse in daily Kung Fu, tai chi, and meditation practices.
Experience an incredible well-being holiday in paradise with a combination of physical exercise, guided meditations, delicious healthy food, accommodations with beautiful views in the hillside, and a feeling of community unlike anywhere else. Kung Fu retreat is a place to build strength, heal, and find peace all in one.
The program packs a punch with the best elements of Chinese Kung Fu, Chi Kung, meditation, and tai chi. You can sign up for the week, a month, 3 months, or even stay for multiple years.
Where: Marbella, Spain
Alright, this is one of the more extreme fitness camps for adults. With retreats in both Ibiza and Marbella, the four-day retreats include a sunrise fasted HIIT session, breakfast, lunch, and dinner intermixed with outdoor functional training, stretching, kettlebell training, boxing, yoga, and nutritional workshops.
38 Degrees North has been running since 2012 and each retreat is hosted by owners Claire and James. They offer a holistic lifestyle retreat that gives you a paradisal location, space, and support to recharge, make changes, and improve your health!
The retreats also include beachside accommodation, habit change coaching and a four-week training plan. What I dig about this fitness retreat is how they focus on creating sustainable programs for busy people. Their goal is to educate people on how to incorporate fitness into 'real' life – in a holistic way, so they can get short and effective workouts and routines to weave into normal life.
Where: Thailand, Bali, Spain, Sri Lanka and Australia
Want to join an all-service experience retreat in paradise-like destinations? Do you want to get the healthiest you've ever been with the support of experts and become the world's fittest You?
Ultimate Fitness Holiday offers customized fitness retreats for you to get YOUR perfect fitness retreat. With over 10,000 meters of fitness space spread out over all their locations, you will have space and the facilities to deepen your practice while strengthening your body and mind.
Balancing out hard work and relaxation, Ultimate Fitness Holiday makes sure that you also have some downtime and some fun. In your free time, take your healthy body on an adventure and engage in fun activities such as kiting.
Best Fitness Resorts in the Outdoors
While I do love hitting a good workout class or WOD at Crossfit – I'm a firm believer that the best functional fitness and overall health are found in nature. Studies show nature is vital to optimum health.
So let's use the great outdoors to get healthy, connect with nature, and reconnect with ourselves. These are my favorite outdoor fitness retreats.
Where: St. George, Utah
Set along the inspiring Southwest's red rock cliffs and canyons, and a stone's throw away from Red Rocks, Zion National Park, and Bryce Canyon National Park, Red Mountain Resort is one of the top fitness resorts in the USA. It offers the perfect location to improve your fitness and wellness in the great outdoors.
St. George, Utah is one of the outdoor adventure capitals of the world, Red Mountain Resort offers a variety of unique fitness-related experiences and outdoor experiences. You're within driving distance of the greatest national parks in the USA!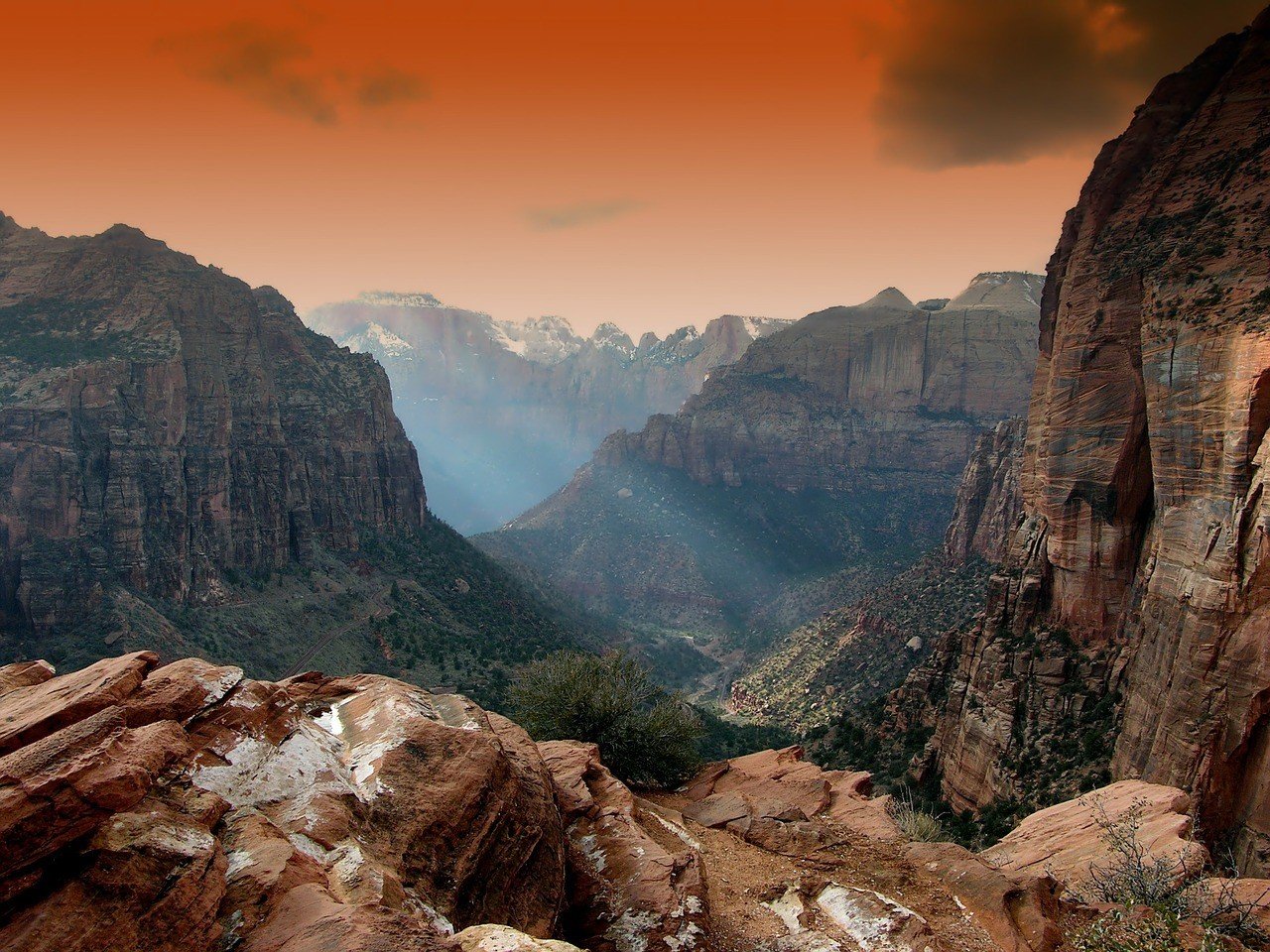 Red Mountain fitness Resort includes three healthy meals per day, guided hiking and biking, and yoga and fitness classes. There's even a lap pool for water workouts!
If you want to take it slow, relax at the Sagestone spa, inspired by ancient health and beauty rituals practiced throughout the world. If you want more of an adventure, they customize trips for rock climbing, canyoneering, and hiking trips in the parks and wilderness.
A typical day goes like this: early morning breakfast and a hike, an afternoon kayaking trip, and an evening winding down at the spa. The southwest, USA is one of the most beautiful places in the world, so you can't go wrong with this fitness getaway.
Where: BC, Canada
I can't think of a better place to reset your health than the exquisite and beautiful mountains of British Colombia. Each day features sunrise yoga, Nordic-style hikes through the mountains, chef-prepared cuisine, and time to unwind in a state-of-the-art spa at their beautiful lodge that Kootenay Lake and the Purcell Mountains.
The concept is to reclaim your functional movement and natural health through balancing key hormones and boosting your metabolism. This is the perfect wellness retreat for anyone who wants to immerse themselves in nature.
Bonus point: Mountain Trek's spa has been named as one of the best destination spas in the world.
Where: Moab, Utah
Moab is home to the ultra-ultra marathons… (We're talking 250-mile races!) The concept is to build a sustainable running practice that avoids injury and burnout while meeting other like-minded runners.
This fitness retreat is intended for runners who can keep up with four-to nine-mile daily workouts through the red rock canyons. That said, Moab Mindful Running Retreat is about more than just running: set among the sheer beauty of Moab, you have the opportunity to do restorative yoga, join mindful running workshops and natural form clinics to mitigate the stress of running, and improve posture, efficiency, and flow.
The retreat leader Charlotte was once a professional sprinter and Denmark's fastest woman. Afterwards, she combined her sports science degree with a new interest in mindfulness and yoga and then spent a decade using sports as a tool to create peaceful co-existence and social cohesion in the former Yugoslavia and Afghanistan.
New Life Hiking Spa is an all-inclusive fitness retreat in the Green Mountains of Vermont. Its affordable rates include three healthy meals a day, guided hikes along the Appalachian Trail, yoga, wellness lectures, and one massage per three-night stay.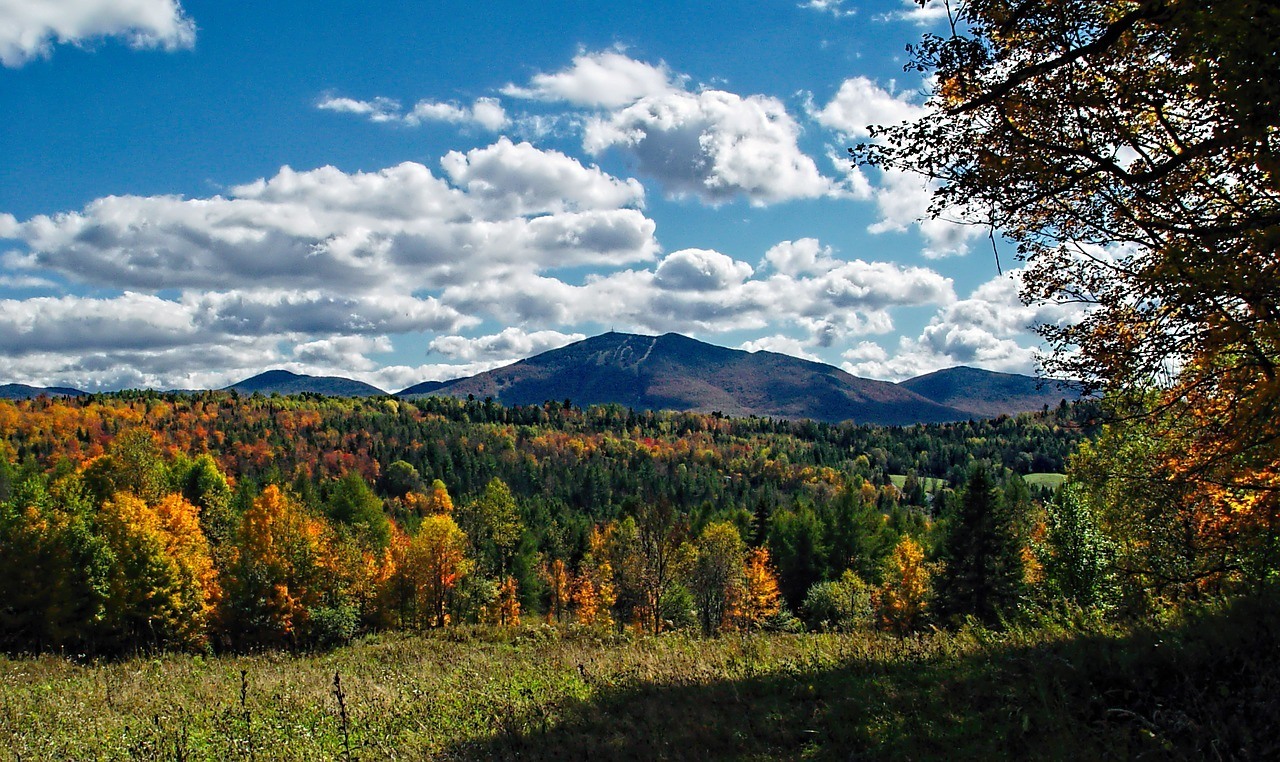 New Life has emphasized cleansing by using the freshest, most wholesome foods available – no lose weight quick schemes. Their schedule is somewhat flexible depending on your fitness level, and the hikes can be customized to your needs.
Where: Worldwide
Fitness Adventure Travel trips go to various exotic locations to get you fit while still enjoying what the country has to offer. You go on a wonderful group tour with an emphasis on fitness.
They go everywhere from Morocco and the Mediterranean to a Costa Rica fitness retreat and Barbados boot camp vacation. On their Ecuador trip, for example, they take you to Quito, the world's highest capital city to trek around the area with experts for your personal training sessions. You get to explore hot thermal baths, volcanoes, rivers, lakes, and beaches.
What makes this a great fitness retreat is their focus on your fitness and nutrition needs, while simultaneously exploring the historic town and indigenous markets. Plus, this program also serves as a digital detox as many destinations are remote, like the top of a mountain or a fishing village.
Where: Santorini, Lefkada, and Crete, Greece
Long loved as a honeymoon destination for travelling lovebirds, why not experience Santorini in a different light by swimming along the coastline, or visit the large island of Crete and swim its alluring waters? How about exploring the lush island of Lefkada from land and then sea?
Start each day with a buffet-style breakfast before heading to the first swimming location and jumping into the alluring Greek waters. The concept behind this fitness resort is to swim in a different location each day. Boat transfers will take you to harbours for lunch.
Where: Costa Blanca, Spain
Another one of the more extreme fitness camps for adults, get ready to cycle along the sunny coast of Spain. With 325 days of sun a year, you'll be hard-pressed to find a better cycle retreat in winter!
They offer routes for every level, including the cycling novice too. What sets Cycle Retreat from other cycle tours? I'm a big fan of Costa Blanca's incredible views and their relaxing villa with home-cooked food made using locally-sourced ingredients and wines. Moreover, you can schedule trips to the ocean, wine tastings, and massages.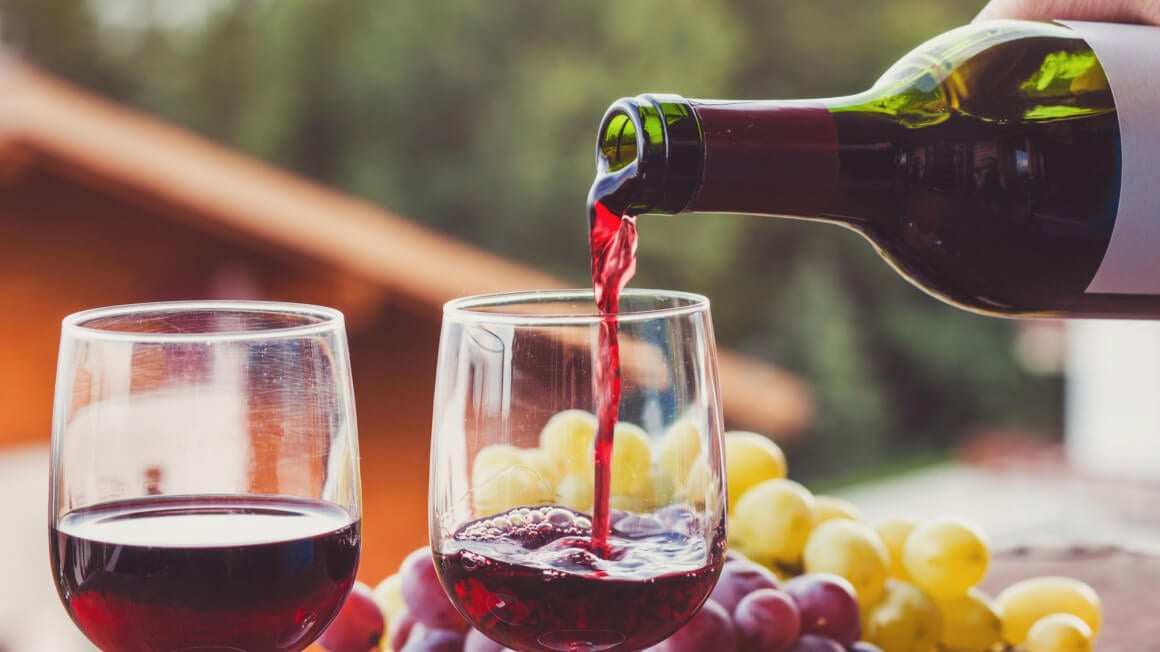 Save $$$ • Save the Planet • Save Your Stomach!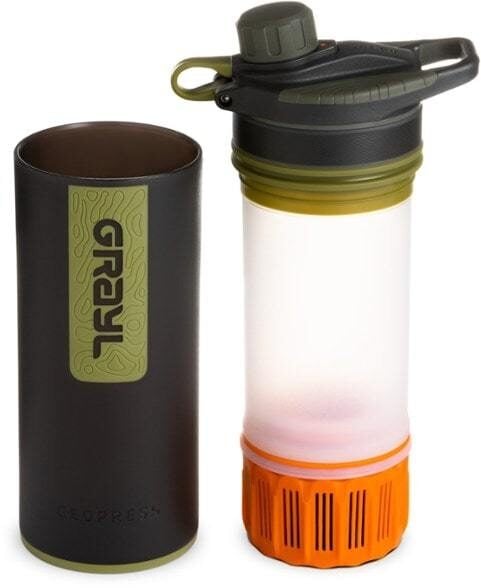 Drink water from ANYWHERE. The Grayl Geopress is the market's leading filtered water bottle protecting your tum from all the waterborne nasties. PLUS, you save money and the environment!
Single-use plastic bottles are a MASSIVE threat to marine life. Be a part of the solution and travel with a filter water bottle.
We've tested the Geopress rigorously from the icy heights of Pakistan to the tropical jungles of Cuba, and the results are in: it WORKS. Buy a Geopress: it's the last water bottle you'll ever buy.
Buy a Geopress!
Read the Review
Best Surf Retreats
These are a few of the best surf retreats in the world. Between Morocco, Costa Rica and Central America, and South East Astia, there are so many potential options, but in terms of fitness retreats, these are some of the best.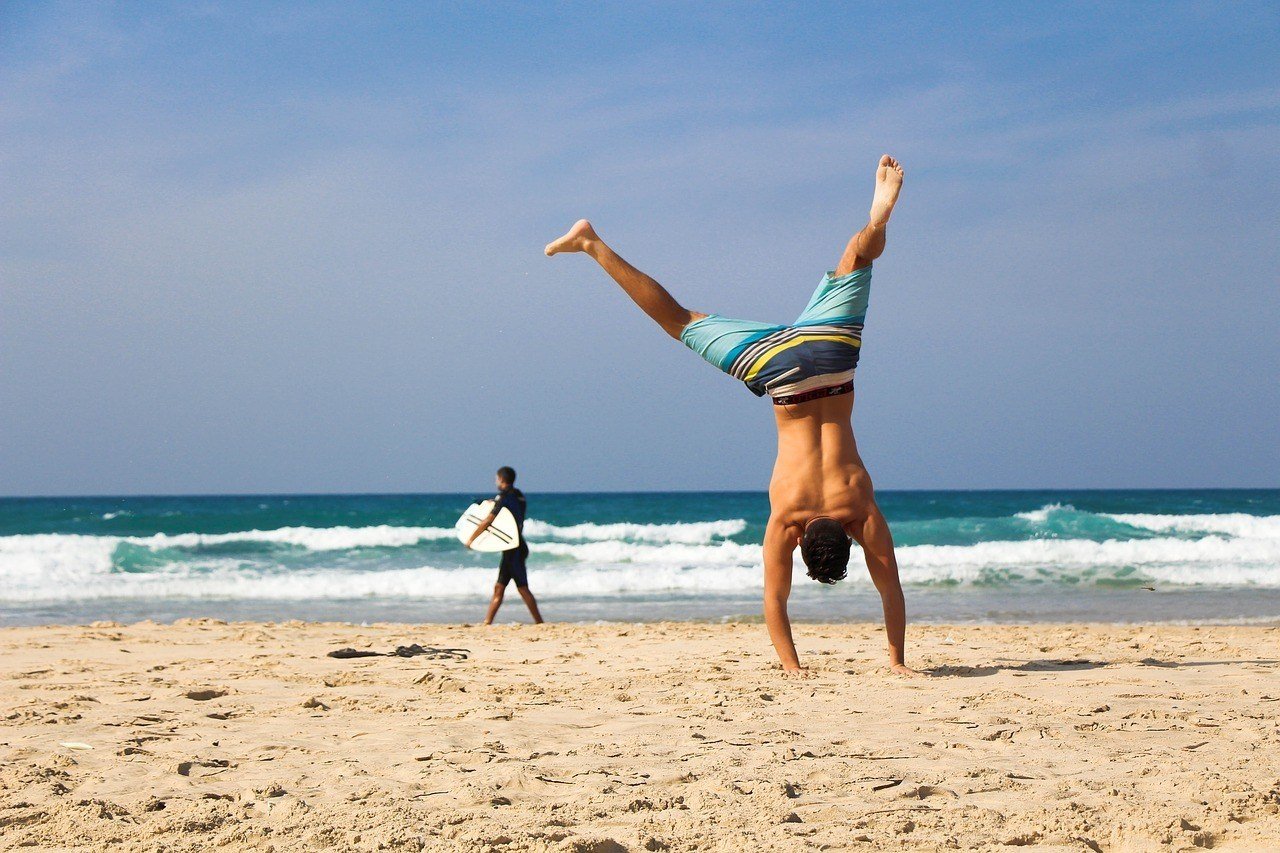 Where: Morocco
They offer packages for beginners (Surf Coaching) and intermediate and advanced surfers (Guiding). This surf retreat includes hearty breakfast and dinner, picnic lunches, beachfront accommodation, sunset yoga, and of course, surf lessons with good-quality boards and gear.
As for the coaching, they go above and beyond, with two hours a day of daily surf lessons and video analysis for intermediate and level 5 surfers. This program aims to take your surfing to the next level as quickly as possible with hands-on instruction.
14. Mad to Live
Where: Faro, Portugal
This epic surf retreat offers 7 days of surfing, sunset beach yoga sessions, and sunrise trail running. They also lead beach circuit sessions, and one-on-one PT sessions, so this is just as much a fitness retreat as just surf! All meals are included except for two nights, which are spent out on the town.
Where: Sayulita, Mexico (+ Costa Rica and Portugal destinations)
Their mantra is "find your balance" and that's exactly what you'll find. Find your balance on the board, in the studio, and life. They help you go deep into the movement. Point Break is unique as they blend the art of ballet with the athleticism of surfing. The trip is sprinkled with a handful of fun excursions around town, yoga classes, beach time, salsa lessons, and plenty of time to lounge and decompress. I believe they also host women fitness retreats too!
Where: Nosara, Costa Rica
They have tons of curated packages and some you can design on your own. This program is unique because a percentage of all their proceeds go to a local non-profit – Refuge for Wildlife. Enjoy your vacation, learn to surf all while helping the local community! (They also have a camp in Panama!)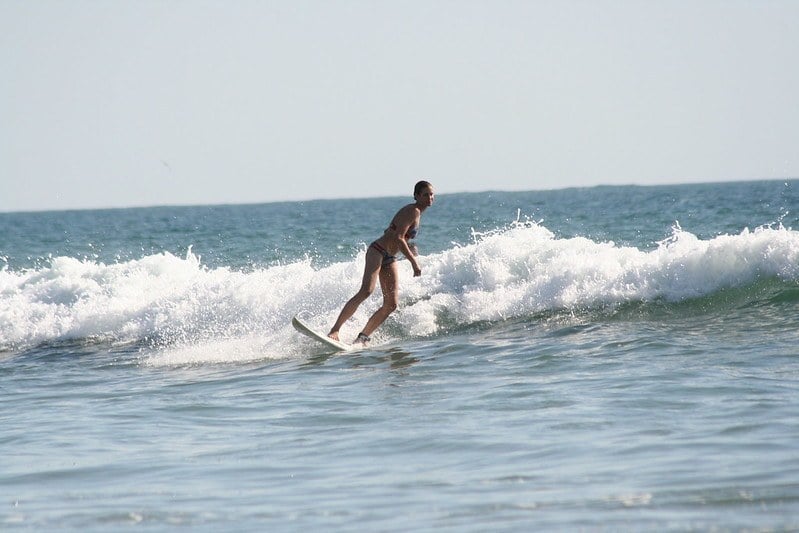 You'll be getting in the water in the morning and afternoon for lessons, but also have time to explore in between! You can find anything from waterfall hikes to horseback tours! Or just read a book by the pool or beach, take a yoga class, or get a rejuvenating massage.
The Importance of Travel Insurance
As a member of the globetrotter community, being prepared for the unexpected is a basic requirement. That's why good travel insurance is a must-have. The peace of mind is worth it – trust us!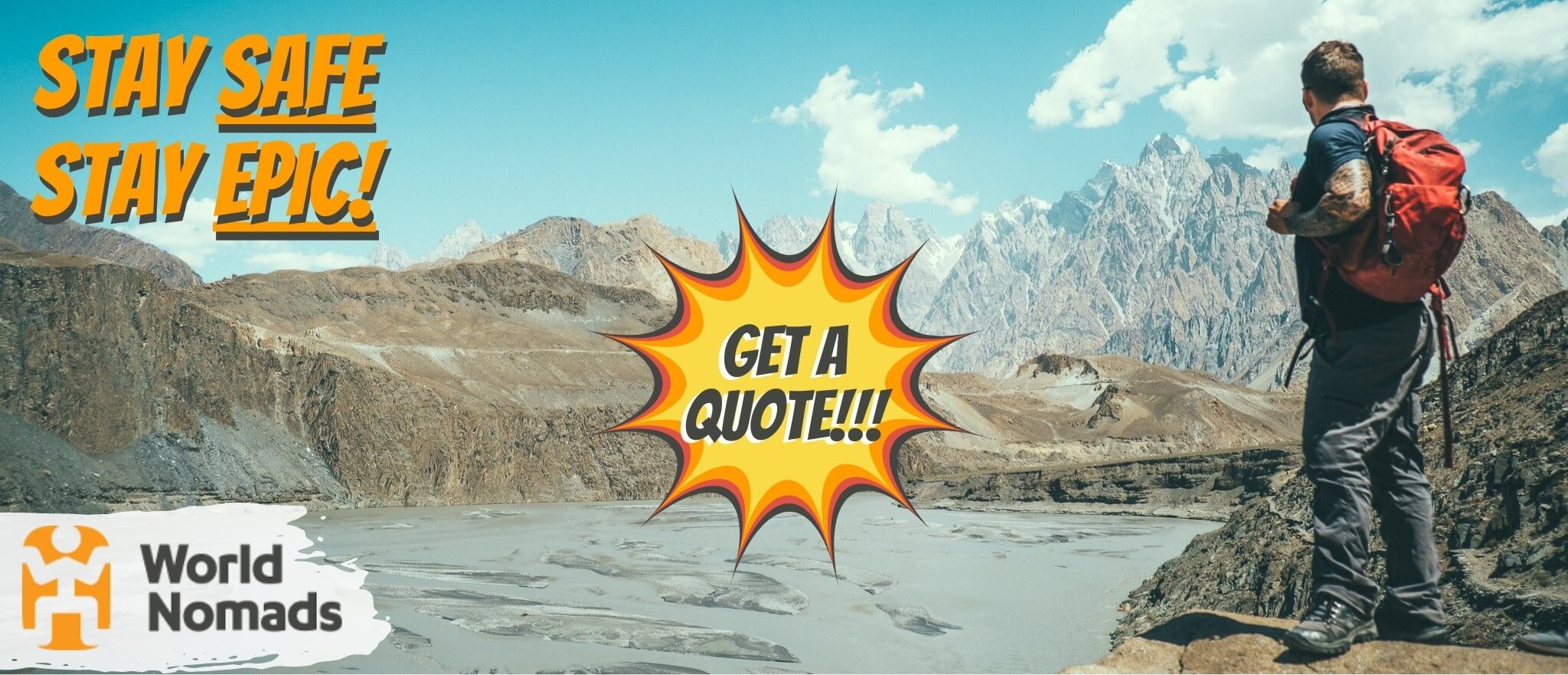 World Nomads' mission is to support and encourage travellers to explore their boundaries. They offer simple & flexible travel insurance, and safety advice to help you travel confidently.
They've been doing it since 2002 – protecting, connecting, and inspiring independent travellers just like you.
Get a quote below or read our in-depth review!
World Nomads provides travel insurance for travelers in over 100 countries. As an affiliate, we receive a fee when you get a quote from World Nomads using this link. We do not represent World Nomads. This is information only and not a recommendation to buy travel insurance.
Meditation and Yoga Retreats
While a lot of the best fitness resorts include yoga classes, this section focuses on ashrams, all-inclusive yoga retreats, and meditation retreats, specifically. I have listed some of the most popular yoga retreats, but generally included many of the best retreats and shalas offered in India and across the world.
I have excluded obscenely priced retreats from this section. Please see my luxurious fitness retreat section below for those. Most of these the best yoga retreats in the world reside in yoga's birthplace of India, though not all, and I added a couple of different retreats elsewhere.
Keep in mind, you can show up to travel India or Asia and find a retreat that speaks to you, but if you want to book everything ahead of time, then these suggestions are a great place to start.
Where: Puna, India
This might be one of the most popular yoga retreats in the world, as it is the heart and soul of Iyengar Yoga. There is a great significance behind the unique design of RIMYI. The three floors represent the body, mind, and soul. Its height is 71 feet and has 8 columns which represent the eight limbs of ashtanga yoga i.e.yama, niyama, asana, pranayama, pratyahara, Dharana, dhyana and samadhi. The institute conducts regular classes for beginners, intermediate, and advanced yogis.
Where: Koh Phangan, Thailand
Looking for a meditation trip? One of the best yoga retreats in the world? A place to meet like-minded people? Samma Karuna is located amongst the palm trees, beautiful beaches, and jungle landscapes of Koh Phangan, and this place is more like a community than a retreat.
They offer various packages, teacher training courses, a unique 1-month Awakening and Healing program, and shorter stays too. My friend has raved about how incredible this yoga getaway is.
Don't be alarmed that Koh Phangan is the infamous Full Moon Party island because there are many lowkey spots on the island as well, and I've heard the yoga on Koh Phangan is overall incredible at many studios and retreat centers.
Where: Mysore, India (Ashtanga's birthplace)
If you are looking for an Ashtanga-style yoga and meditation retreat in India, this is one of the best Yoga retreats in India. Mysore Mandala Yoga Shala is a Yoga and Cultural Centre located in charming Heritage House with a cafe supplied by the owners' organic farm on-site.
It's closer to a western-style studio than traditional ashram but remains authentic. They mainly teach Ashtanga, Mysore Style, but also offer Hatha, shatkriya (cleansing), back bending, and pranayama as well as instruction in Sanskrit, in the yoga sutras, and Ayurveda, the Vedic medical system. The personal training sessions are highly regarded here.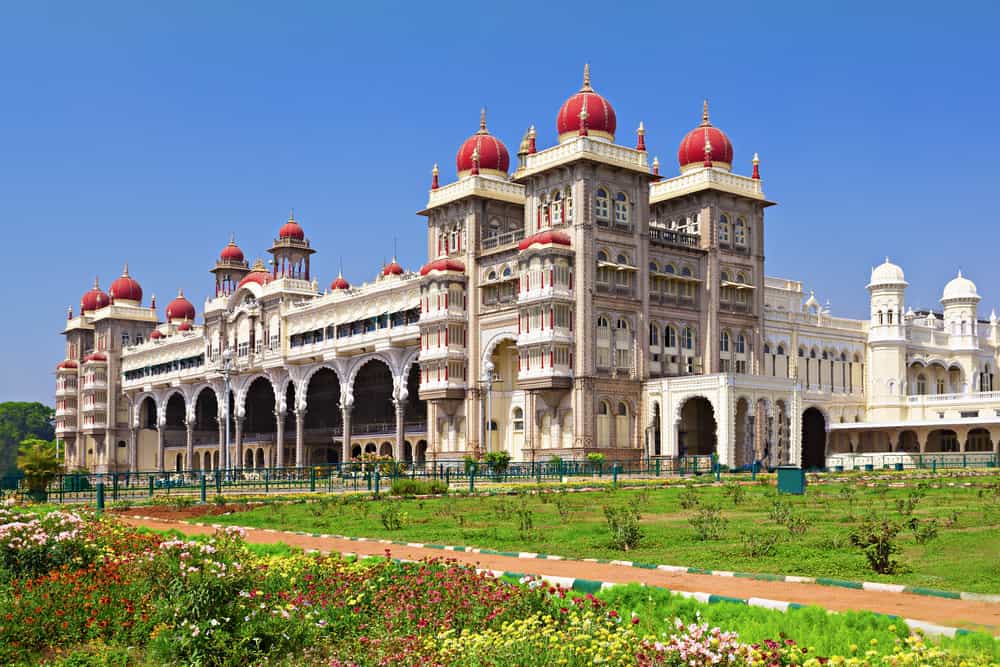 Where: Santa Margarita, California
Right in my backyard of California's Central Coast, The Sagrada Wellness retreat is nestled amongst the quiet hilltops of Santa Margarita, California. I love that there is no internet, and you can fully disconnect from technology to practice yoga, eat farm-to-table organic foods, meditate, journal, and spa in peace.
As someone who lives around here, it's hard not to eat and feel well among the California hilltops! Bonus points for their 100% solar-powered home, saltwater pool, Jacuzzi, and nearby hiking spots. They also run "Singlehood Retreat" making them one of the best spiritual retreats for singles. Considering the location, there are wine and yoga retreats, too because of wine not?
Where: Montezuma, Costa Rica
More than just a yoga retreat, Ana Maya is a paradise nestled in the Costa Rican jungle overlooking the ocean. They do all-inclusive yoga retreats ranging from a few days to weeks. You'll get nothing less than all organic, healthy meals – gourmet style, yoga packages, spa services, and specialized workshops.
Ana Maya Resort works with the neighbouring Rancho Delicioso to do yoga packages with their permaculture courses, scuba and surf camps, aerial silk, and archery. Rancho Delicioso is just a few miles away. It's more affordable but not as luxurious as Ana Maya, and so many guests do one week at Anamaya and one at Rancho Delicioso.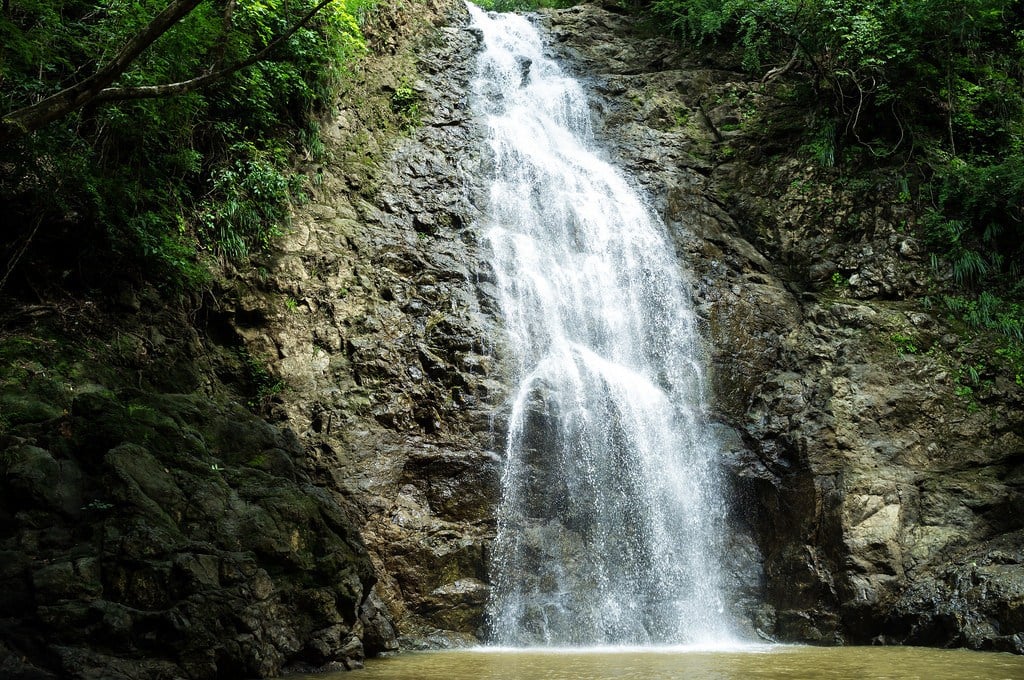 With access to the world's best Ashtanga teachers (John Scott, Petri Raisanen, Alexander Medin), Goa's Purple Valley one of the best yoga retreats in the world to practice Mysore-style yogic living.
The yoga retreat is spread over two Portuguese-style houses and landscaped gardens with a tropical forest feel. Two international and one Ayurvedic chef prepare delicious, healthy meals.
You may also meet with Ayurvedic doctors and massage therapists. We consider this one of the best spiritual retreats in India for singles, though couples you are welcome too.
When: Puerto Vallarta, Mexico
Located between the jungle and a private beach, this is one of the best meditation and yoga retreats in the world. I love their focus on yoga nidra sessions to work through the stages of sleep and get restorative sleep.
Yoga Nidra brings the nervous system into a coherent state, resting in a place where healing can occur on all levels. You can also expect body mapping and dream mapping workshops, and the option to participate in a traditional temazcal (Mayan sweat lodge) ceremony.
Best Wellness Retreats
Where: Lake Wakatipu, New Zealand
Aro Ha is a multi-award-winning retreat where wellness traditions meet luxury. Each retreat aims to achieve that by focusing on the BREATH acronym: Being, Relating, Eating, Activity, Toxicity, and Healing.
Salute the rising sun with vinyasa yoga, be immersed in nature, and use a variety of practices to elevate your body and mind. The accommodation features a range of eco suites in a home with a shared foyer with communal space to sit and share tea. From the hydrotherapy spas set into the mountainous earth to the yoga studio with panoramic views of Lake Wakatipu, you'll find peace everywhere you turn.
The all-inclusive program serves up vegetarian, paleo-friendly, gluten-free, and dairy-free cuisine to help reset your eating habits; and fitness classes, spa therapy, and mindfulness practices take care of the rest of the body and mind. This will translate nicely into all your mindful training in the gym, on the mat and elsewhere.
Aro Ha is a self-sustaining retreat that merges ancient traditions with modern technology. From the organic produce grown onsite and stored in ambient, earth-cooled cellars, to our state-of-the-art solar and hydro energy system, each wellness journey leaves no trace.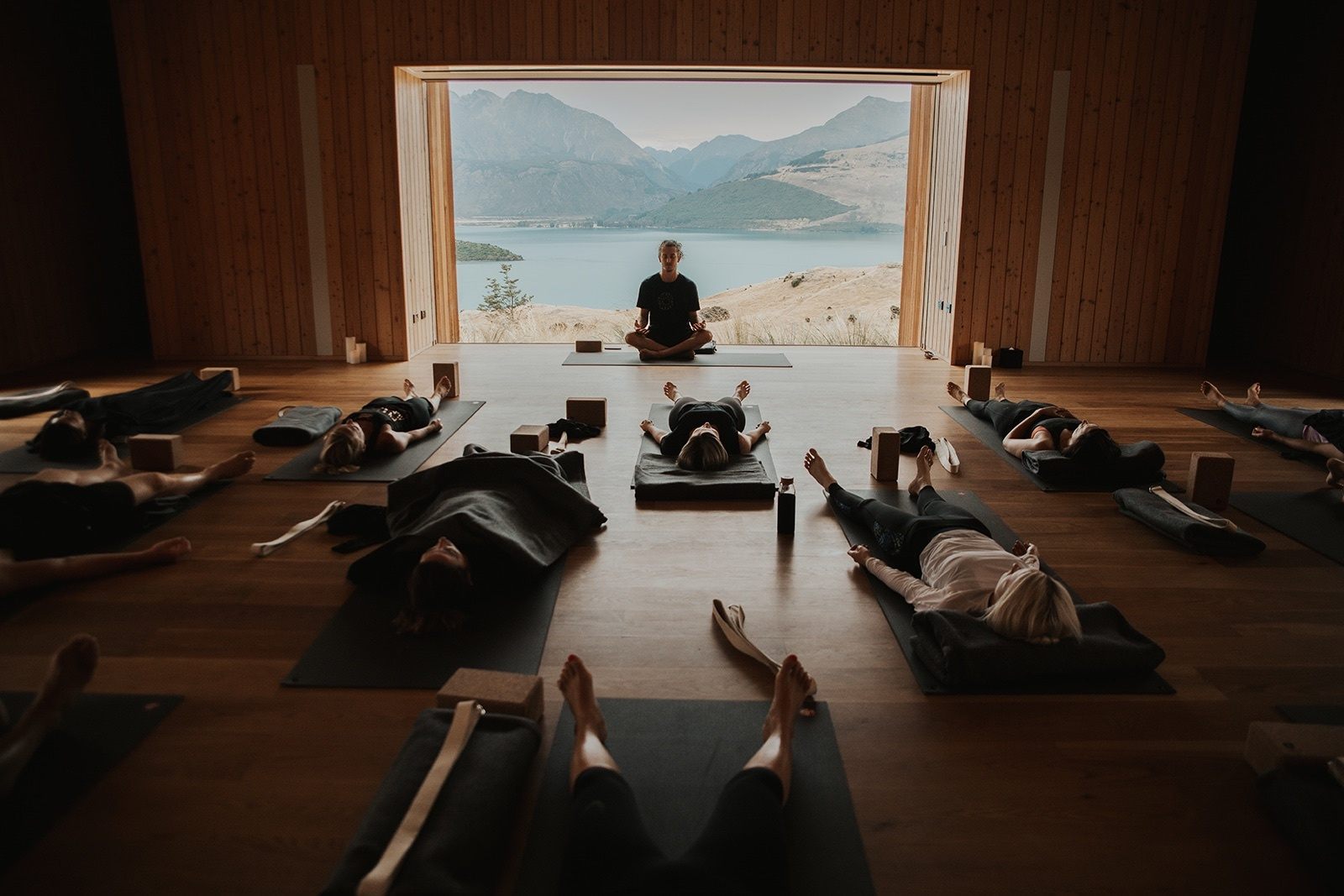 Akasha Wellness Retreat combines some of the best hiking in the world with a yoga retreat. It is in a quaint village in the mountains of Transylvania close to the city of Brasov. It is the perfect wellness retreat getaway from Western Europe, as it's – as they say – "remote and rural on purpose." You'll practice yoga and hike amongst pure mountain air and nature, and eat some of the best homemade food.
You'll have unlimited access to Swedish & infrared sauna, and outdoor jacuzzi hot tub, both with views of the mountains. Body therapies, energy healing, and massages can be booked on arrival.
Where: Todos Santos, Mexico
Throughout this week-long retreat, holistic naturopath, Dr. Erica Matluck and sound practitioner, Paul Kuhn will lead you through a series of exercises, ranging from breathwork and sound therapy to yoga and empowering purpose-driven workshops, to optimize your seven chakra centers.
At the end of this transformative journey, you will have the access to and understanding of powerful physical and metaphysical tools to unblock, strategize and manifest boundless success and happiness back at home.
Small Pack Problems? 😉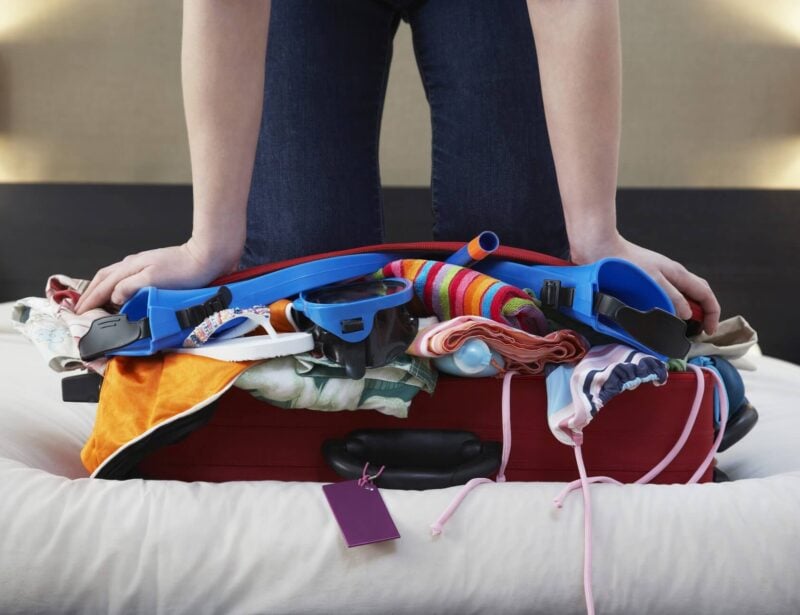 My missus travels with all her clothes in ziplock bags: don't be like my missus. UP YOUR PACKING GAME!
Packing cubes for the globetrotters and compression sacks for the real adventurers – these babies are a traveller's best kept secret. They organise yo' packing and minimise its volume too so you can pack MORE.
Or, y'know… you can stick to ziplock bags.
View Our Fave Cubes
Or Check Out the Sacks!
Best Fitness Retreat for You Bad Folks
Are you looking for an extreme fitness retreat for adults? You know, the drinking kind? Check out these fitness vacations that may or may not serve beer too.
Where: Italy, Belize, NYC, and Beyond
No, this surf camp and fitness vacation is not just about beer. They offer salsa dancing, sailing, surf, Hiit workouts, kayaking, and fitness retreats around the world. There are also smaller exercise retreats around New York City.
Where: Multiple locations like Cuba and Tanzania.
So what's up with Yoga for bad people? From their site: "In a classic text on yoga, the "Hatha Yoga Pradipika", it is stated that one of the obstacles to yoga is "adhering too strictly to rules", hence the slang term "bad". BAD, essentially meaning good, but with a little spice and an element of being unconventional and eccentric." They do adhere to some traditional yoga but are not afraid to throw on some bumping music and dance.
Yoga for bad people leads fitness retreats around the world that allow for quiet reflection intense physical athleticism. Unlike the other fitness resorts above, they focus on nightlife too.
Best Affordable Fitness Retreats
We're not all made of money. But it doesn't matter anyway. Your ideal wellness retreat doesn't have to cost the Earth.
Yes, you can still experience health spa services, fun activities, and weight loss boot camps on a budget. Here are some top picks that the world has to offer in affordable fitness retreats.
Where: India, Sri Lanka, Portugal
With shallow, uncrowded waves, Kerala could never rival surf hot spots like Indonesia and Hawaii, but it's perfect for learning how to surf in a tropical, exotic place. They were one of the country's first surf camps to offer classes from professional teachers. Get to know this beautiful place in India, and learn to surf with daily rooftop yoga.
Another excellent option is to go surfing in Sri Lanka with Soul & Surf. Although they're affordable, they set their standards high with brilliant, down-to-earth staff, surf, yoga, pranayama, meditation, therapies, cafe, and music programs. I'm a huge fan.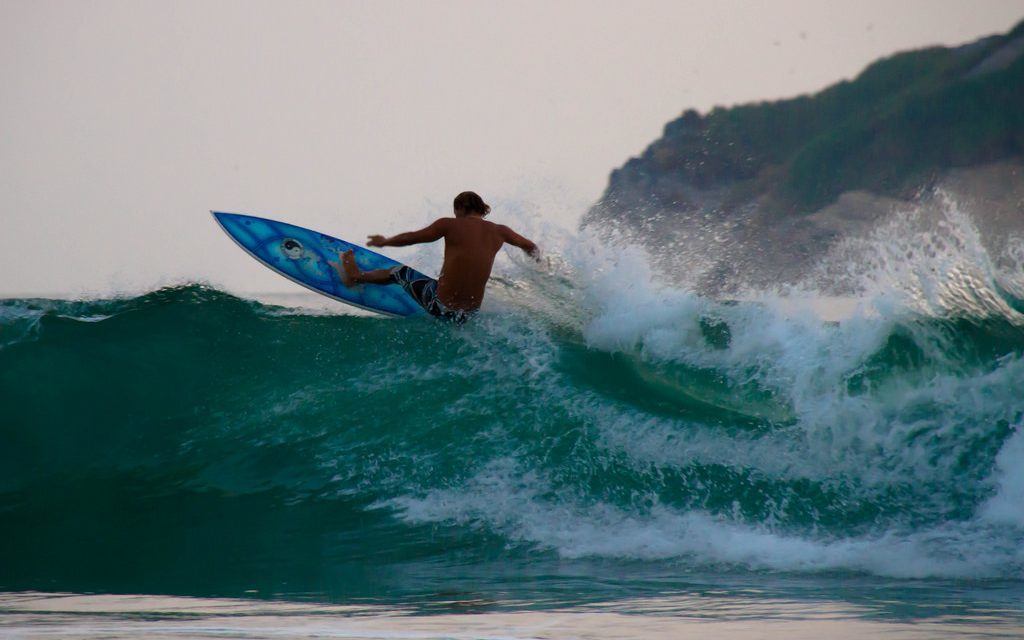 Surf and yoga package holidays do not have to be expensive. At Free Spirit, the owners believe surf and yoga should be for everyone. The package includes six nights of accommodation in a shared dorm, six breakfasts, six dinners, three surf lessons, one surf theory lesson, board rental, and five yoga lessons. El Transito's break offers the best intermediate-advanced waves in March-August.

Our GREATEST Travel Secrets…
Pop your email here & get the original Broke Backpacker Bible for FREE.
Best Luxurious Fitness Retreats
While we love to backpack and travel on a dime, we also love to dream about luxurious fitness retreat vacations once and a while. If you come across a winning lottery ticket or inheritance, maybe you should book yourself a spot at a luxury boot camp.
Where: Malibu, California
The Ranch is one of the best luxury fitness retreats in the world, where wealthy A-listers go to get in shape. Choose from the Ranch (a seven-day stay), the Ranch 4.0 (a four-day weekend), or the Ranch 10.0 (an intense 10-day program). A typical day includes long hikes, strength training, and yoga, accompanied by an organic plant-based meal plan.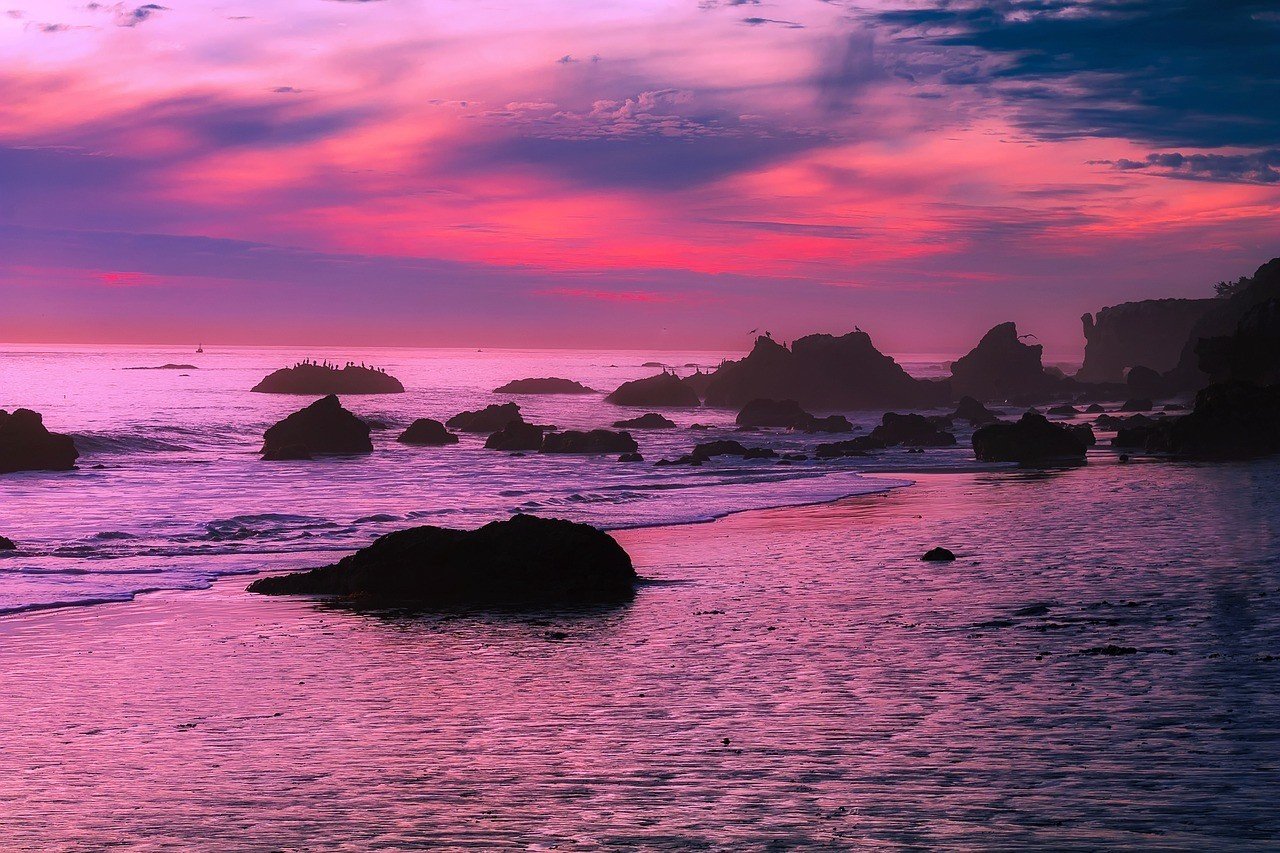 Where: Tuscon, Arizona
One of the most famous luxury fitness resorts in the US, Canyon Ranch offers everything you can imagine in the name of wellness. They have experts in medicine, exercise physiology, nutrition, life management, spirituality and other wellness specialities onsite. From their Life Enhancement Center to their Spa, wellness programs, and incredible dining experience (organic and beyond), no one does luxurious wellness better.
During your stay, you are encouraged to set an intention for each visit. From there, you get over 40 classes and activities to choose from, like forest bathing and yoga, HIIT training, and creative art classes. You also get $160 per day to use for massages, facials, and one-on-one with fitness pros, exercise physiologists, nutritionists, spiritual guides, physicians and more.
Canyon Ranch has a 100,000-square-foot spa and fitness facility with indoor and outdoor pools, saunas, steam rooms, an indoor running track, cycling studio, and more.
Where: St Lucia, Caribbean
If you are looking for one of the best luxury fitness retreats on a beautiful, tropical island, then this fitness resort is for you. You have several activities to choose from, like archery, Zumba, morning runs, snorkeling, and sunset yoga. Plus, five restaurants cater to any type of diet.
They host weight loss retreats, yoga retreats and beyond. The Body Holiday is both a great fitness vacation for singles but also couples fitness retreat too. Moreover, they use technology, ancient Ayurvedic principles, and a range of non-invasive diagnostics to assess your nutrient, hormone and stress levels, heart health and more.
Where: Narendranagar, India
Ananda Spa is one of the best wellness retreats and most famous Ashrams in India. It's quite pricy for India, but their detox program is supposed to be one of the best. You'll experience a variety of yoga, Ayurvedic, meditation, and cleansing spa remedies.
FAQs about the Best Fitness Retreats
Still have some questions? No problem! We've listed and answered the most commonly asked questions below. Here's what people usually want to know:
Final Thoughts on the Best Fitness Retreats in the World
Fitness and wellness is way more than just weight loss or dropping dress sizes. It truly should be about how happy you are in your skin. That is way off from anything you're going to just see in the mirror.
That's why these are some of the best opportunities in the world to improve your life. Make yourself proud of what you achieve, and you can also be somewhere incredible while you do it!
From luxurious adventure retreats to mind-body yoga, for fitness and wellness to extreme fitness getaways, I aimed to cover the best wellness getaways in the world. Whether you want to surf, greet the sun with salutations, or get your butt whipped, there's a retreat listed for you.
In the process of improving your physical and mental health, push yourself to make friends. These people are in the same place as you for a reason. So open up your heart to get to know these people around you. If you've had amazing experiences in a fitness or wellness retreat anywhere in the world, tell us about it in the comments!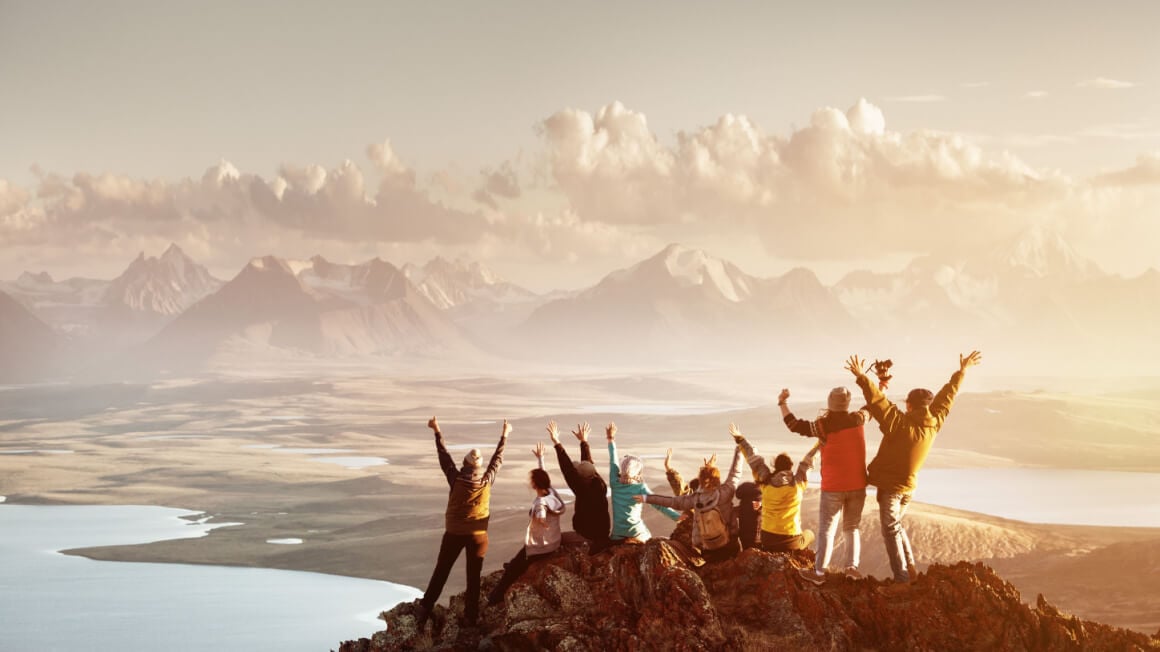 ---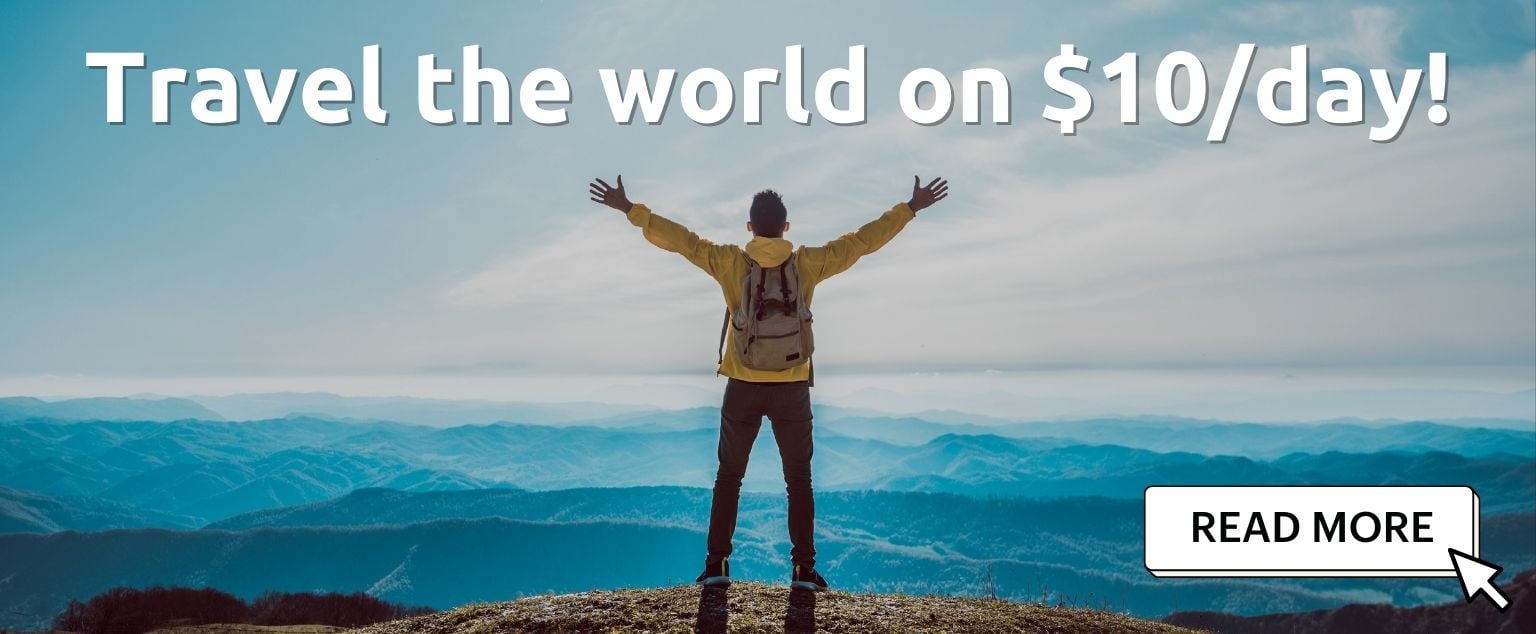 And for transparency's sake, please know that some of the links in our content are affiliate links. That means that if you book your accommodation, buy your gear, or sort your insurance through our link, we earn a small commission (at no extra cost to you). That said, we only link to the gear we trust and never recommend services we don't believe are up to scratch. Again, thank you!