Some eighty million years ago, what is now the Caribbean Plate started its tumultuous tectonic journey. Through the temper tantrums of volcanic eruption and pubescent ice ages, there came to be over 700 islands, islets, reefs and cays.
These incredible tectonics blessed us travellers with so many glittering gems waiting to be explored. But this presents a modern conundrum for the traveller: which are the best Caribbean islands to visit?
Well, the best of the Caribbean islands will depend on why you are visiting. Romantic honeymoons, family getaways, and even budget backpacking are all possible in the Caribbean.
I spent eight months sailing and vagabonding the great Caribbean and I started to get a grip on the complexity within paradise. There are clandestine jungles and epic spearfishing to be found outside of the flashy resorts!
So, depending on what you're looking for from your adventure to the Caribbean, you can easily pick the right island. So without further ado, here are the top 10 best islands in the Caribbean – for any type of traveller.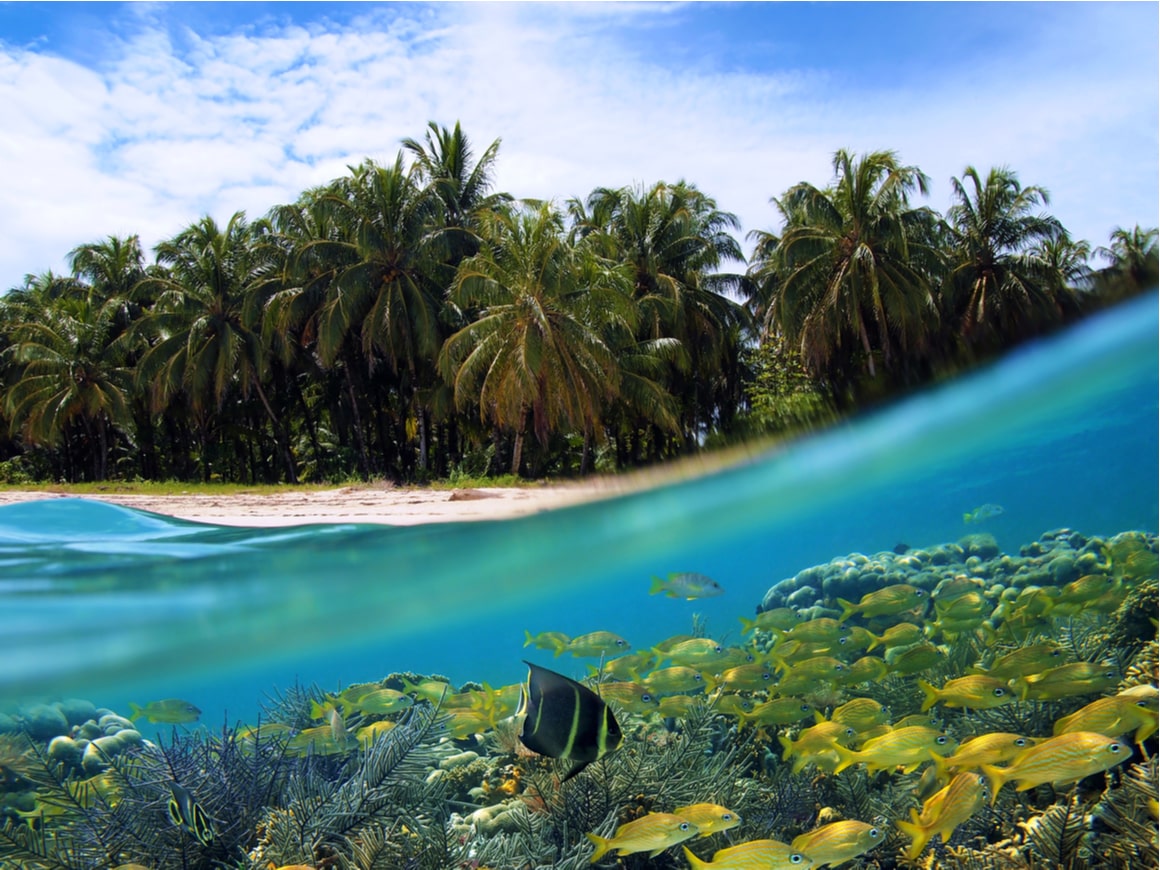 The 10 Best Caribbean Islands
The Caribbean is a delightful sprinkling of islands across some damn fine turquoise Caribbean sea. With a visit to a Caribbean island, you can expect all the beach chilling in the world – with some cheeky rum, swaying palm trees, natural beauty and good coffee to boot.
Blessed with steady trade winds, the Caribbean makes for an incredible sailing trip! It also has some of the world's best diving, remarkable tropical jungles, and cactus-strewn deserts. The cultures are a melting pot of languages and delicious food.
For the tourist on vacation, much of the Caribbean Islands are easy: the wind carries you where you want to go, the staff speak English or French, and there are happy hours and everything!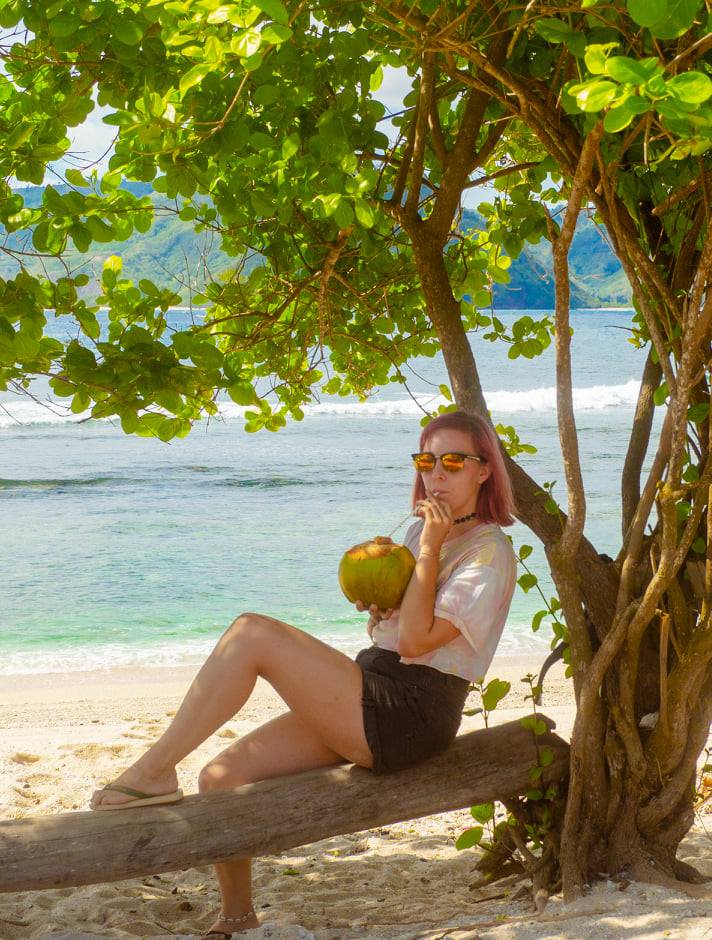 For the dirtbag who might be crewing a sailboat – or ends up by some mysterious fate on one of the Caribbean Islands – the islands can be a bit of a whirlwind. They are also tax havens and there can be tension under the surface of paradise…
But food will bring us all together! There is a little something for every type of traveller in the Caribbean – budget backpackers to families alike! You'll find something that satisfies everyone pangs:
Fresh fruit
Ceviche
Fried johnnycakes
Jerk chicken

Unlock Our GREATEST Travel Secrets!
Sign up for our newsletter and get the best travel tips delivered right to your inbox.
#1 The Best Caribbean Island:
Cuba
Beyond Che Guevara and Guantanamo Bay, there is a fledgling tourism industry in Cuba. Backpackers will find plenty of things to do in Cuba. There are bars, vintage cars, and plenty of hole in the wall shops selling the eponymous Cuban cigars. Plus, there are a ton of UNESCO world heritage sites like the Old Havana and its Fortifications and Desembarco del Granma National Park.
There are over 5600 kilometres of coastline. So if you want a beach – oh Cuba's got a beach!
My brief flirtation with mainland Cuba came when I was delivering a sailboat. Prehistoric looking mangroves hid a diverse range of birdlife and (apparently) monster crocodiles. The sky and Caribbean sea glimmered in matching shades of blue. I can think of worse places to travel to. 😉
If you have travelled to Central America, you will find that Cuba has some familiar foods (platanos feature heavily) and familiar dance styles – cumbia and salsa reign supreme.
Mi amor, mi corazon, mi vida AKA Cuba. You are the best Caribbean Island because you've got everything I want from my vacation: rum, cigars, and picture-perfect white sand beaches. And, you package it all up in a sexy, fiesta laden and vintage car studded combo deal. Mwah! Te amo.
#2 The (Other) Best Caribbean Island:
Jamaica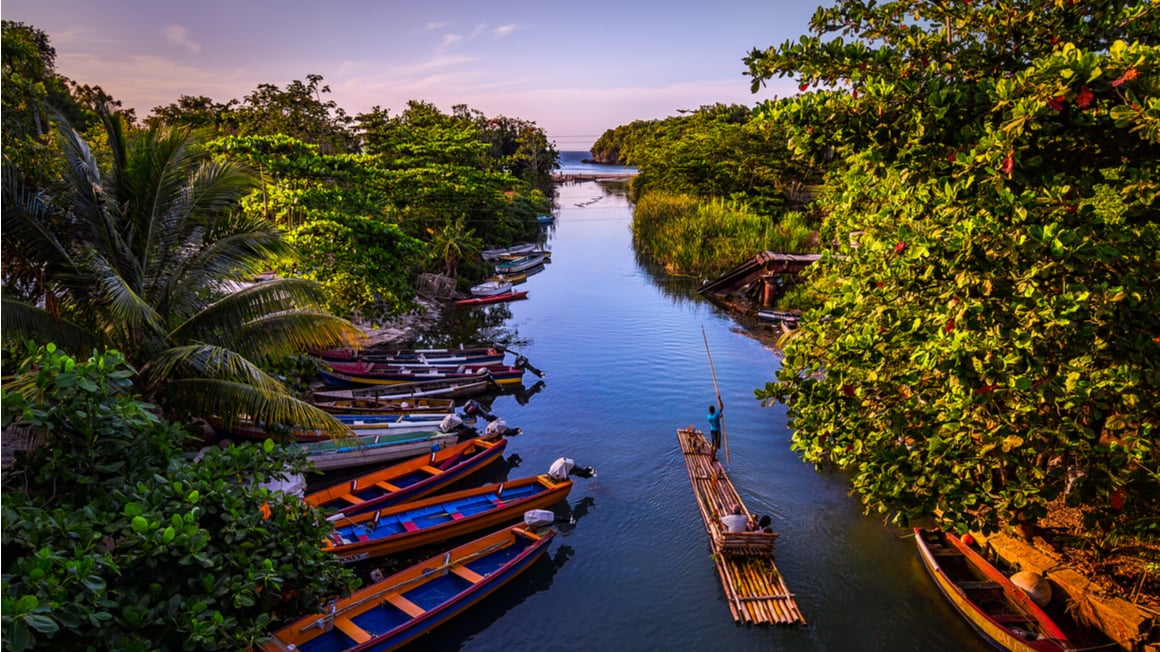 If Cuba is one cultural pole of the Caribbean, then Jamaica is the other. Jamaica is the first place many people think of when you say 'Caribbean Islands'.
This is not without good reason. This is the home of Bob Marley, Rastafari, exotic jungles, jerk chicken and stunning white sand beaches. They also have a red hot cricket team. Damn Jamaica, you got some of everything!
Jamaica is equally as complicated as communist Cuba. For one thing, Jamaica has an undeniable violent crime problem. This doesn't often spill over and affect tourists in their gated resorts, but it does add to the barrier between a traveller and locals. You'll often be discouraged from walking certain places by other locals – especially if you're travelling solo as a woman or an LGBTQ traveller.
I find it ironic that the ghosts of the Golden Age of Piracy seem to be reliving their glory days as gunslingers in Jamaica.
Jamaica still has this absolute magnetism that makes it one of the best Caribbean Islands. And if you stay in the right area such as Montego Bay, you can find secure places to stay. Its music is particularly influential – and so is its jerk chicken spice. Also, once you do have an in with Jamaicans, you know you've got a true ride or die friend.
Jamaica is also a great place to visit in November, because it's still warm. Escaping the frigid cold of my birth country is another passion of mine.
#3 The Best Caribbean Island for Families:
Puerto Rico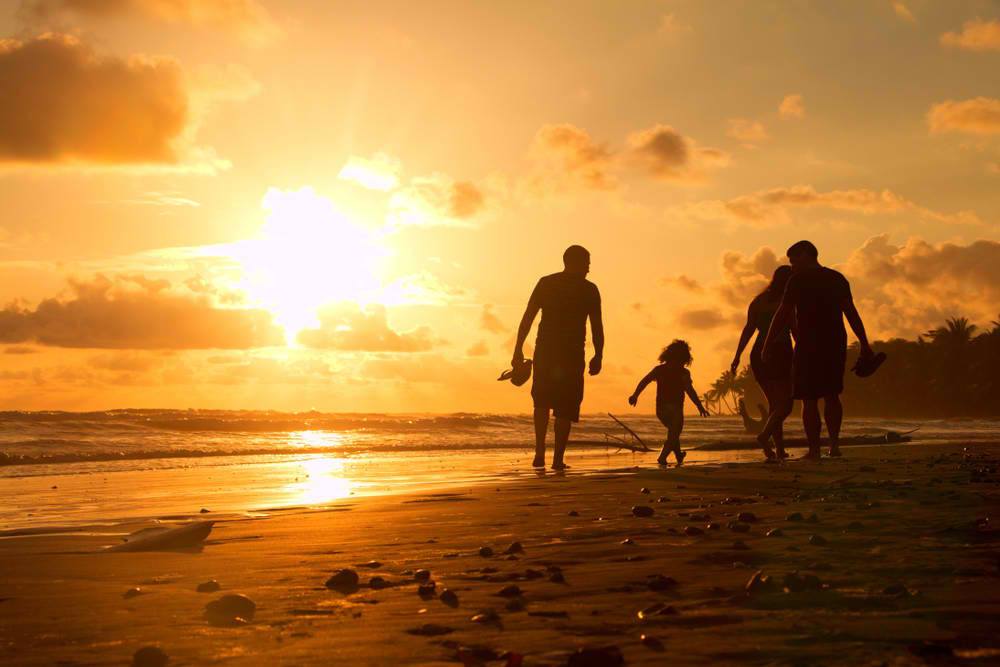 Puerto Rico is what will happen when American Imperialism is set free in Cuba. Oops, too dark and too revealing of my bleeding leftie heart? Never fear, Puerto Rico is still one of the best Caribbean Islands you NEED to travel to!
Families, in particular, will love coming to Puerto Rico for the ease of travel and how connected the island is. There is a lot to keep the kids busy and there's plenty of cocktails at happy hour to give the folks a vacation too.
Puerto Rico has three bioluminescent bays – including La Parguera that you can swim in. It's only a two-hour drive from San Juan which makes it a perfect road trip! There is also the epic El Yunque jungle, one of Puerto Rico's National Parks, for the outdoors-loving families to explore.
If you are backpacking the USA, Puerto Rico makes for a natural stopover. The Caribbean and Latin cultures are in full swing here – and there are great street foods on offer to try, and many festivals to enjoy! However, Puerto Rico is also quite developed so you can expect to find comfort foods from the West on the islands too.
#4 The Caribbean Island with the Best Beaches:
The Bahamas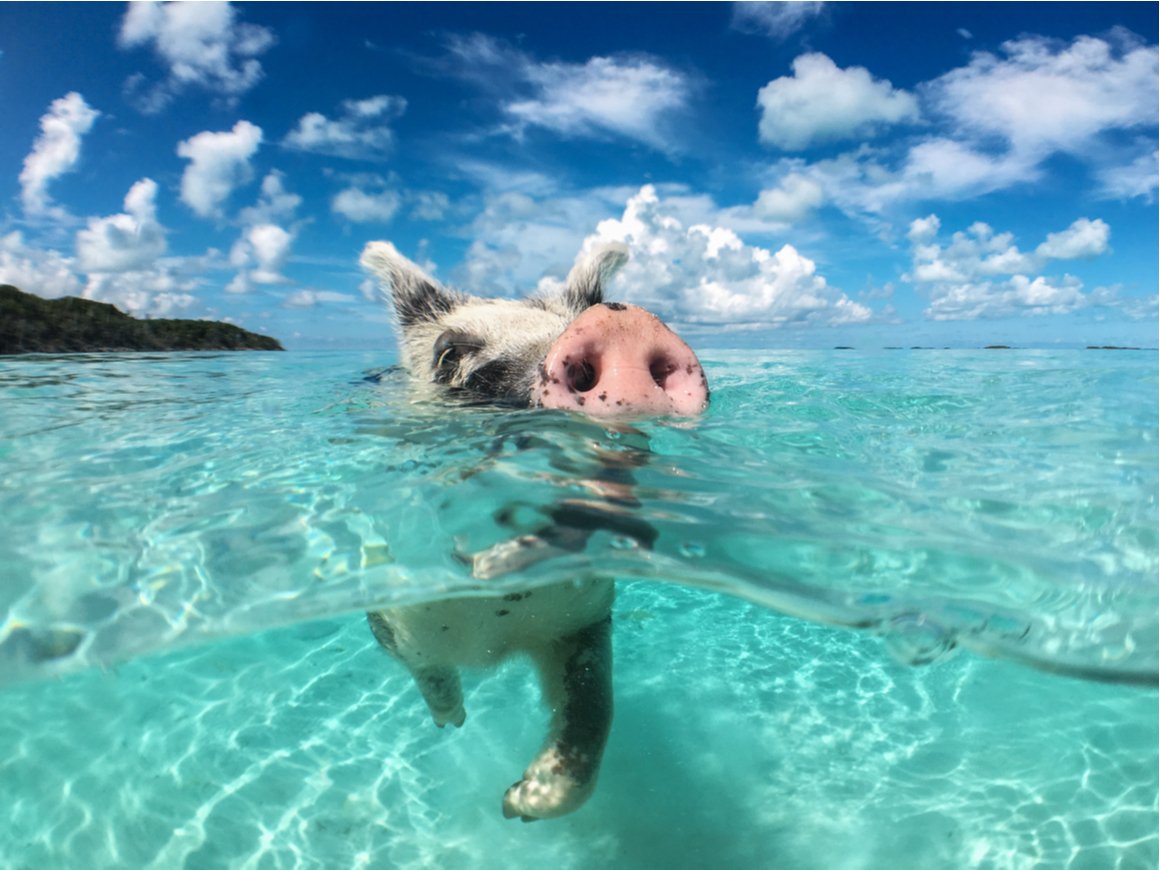 The highest point in the Bahamas is just 63 metres! There are over 700 mostly uninhabited islands scattered amongst clear, pristine water. The sailing gods really smiled upon the Bahamas and blessed them with good winds, favourable anchorages, and the best beaches in the Caribbean.
Whether you want a beach all to yourself, or a beach replete with a bar serving Bahama Mamas – the Bahamas has got you covered. With over 700 islands in The Bahamas, including the iconic Paradise Island, you can enjoy a secluded vacation rental with a private beach, making it the perfect island retreat destination. In fact, you can even rent a private island, if you got the cash for it. There is even the famous 'pig beach' where – you guessed it – you can swim with pigs!
When you think of the ultimate beach vacation you're damn sure to be thinking of balmy weather, calm and turquoise waters, and just a dash of rum. I can guarantee you that you're thinking of the Bahamas!
And who knows, a beach holiday in the Bahamas might be just what you need to reset and avoid travel burnout. That scenery is definitely suited to some calm, journal time reflections (over a glass of rum of course!).
#5 The Best Diving in the Caribbean:
Aruba
Scuba divers will love Aruba. Scuba diving through the Caribbean is almost guaranteed to be epic! But on Aruba, it reaches new heights (or is it new depths 😉 ).
You can expect to find shipwrecks, diverse coral reefs, and underwater caves a-plenty here. There are cheeky lobsters hiding throughout the islands – as well as dolphins and turtles! Plus, the water is warm and the visibility is amazing. You can't get a better combination than that for a diving holiday.
If you don't want to scuba dive, you can always snorkel. Many of the reefs are quite shallow so you don't need to get deep to get to meet some cute fishies.
The island of Aruba is quite different from other Caribbean islands. It is desert-like and full of cactuses! It's also relatively affordable as there are many Caribbean vacation rentals in Aruba suitable for budget travellers. Many people travel to Aruba as part of an ABC islands adventure (Aruba, Bonaire, and Curaçao), the western-most Caribbean islands of the Leeward Antilles.
It is also technically part of the Kingdom of the Netherlands, so along with learning Papiamento, you can try your hand at learning Dutch. It's always good to stretch the brain on vacation and learn a new language.
#6 The Best Caribbean Island for Sailing:
US Virgin Islands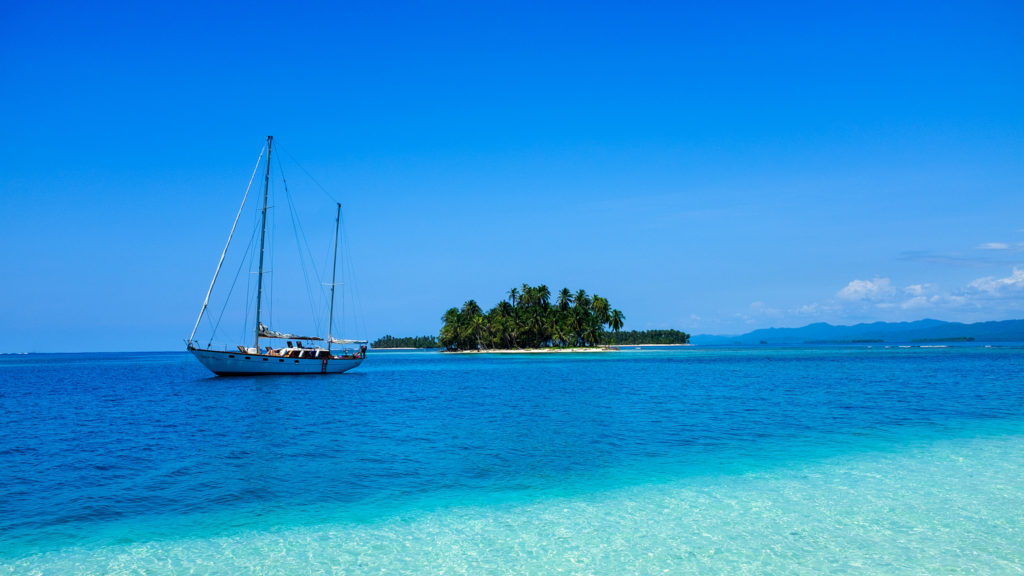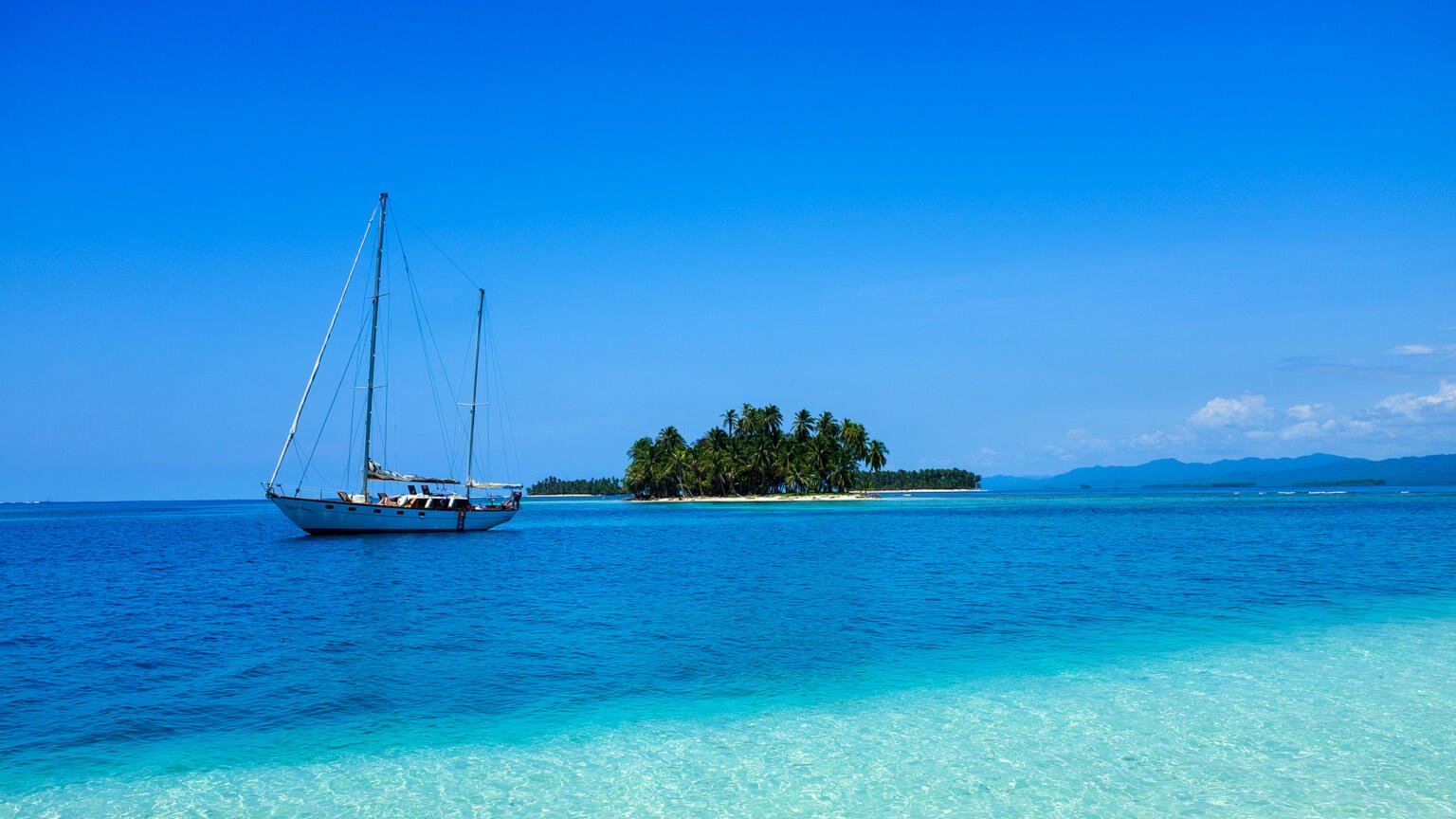 What makes for good sailing?
Steady trade winds
A little sunshine
Some diving and/or fishing upon arrival
And rum – always rum.
The US Virgin has all four of these in spades – which makes it the best Caribbean Island to go sailing in! St Thomas, St John, and St Croix (along with smaller flecks of islands) have been convincing many a-vagabond to come and try out the boat life.
While there are cruise ships, million-dollar properties, and even traffic on St Thomas, there is still an air of wilderness. I don't quite know how to explain it. I think it's a combination of the ghosts of pirates past, a haunted trailer park vibe that is tinged with people realising paradise is just another place to call home, and the free-flowing rum.
But hey! I'm just some dirtbag who sailed around these parts embracing the pirate life. Some of the easiest sailing and sweetest dive spots call the US Virgin Islands home. There are even some sweet surf spots tucked away for those needing to get their Mama Moana fix!
Another great island in the Caribbean for sailing is the Guadeloupe islands, though these are far less touristy than the Virgin Islands.
Test the Waters BEFORE You Sail! – The Liveaboard Experience
You can rent your dream boat for your trip to the Virgin Islands on Sailo.
Sailo is essentially the Airbnb of boats. There are over 30 000 boats on offer so you are bound to find one that fits your dream sailing holiday!

You might be gearing up to live on a sailboat full time and choose to go bareboat: that is, with no captain. This is a surefire way to learn if the boat life is really for you. Or you might be in the market for a splurge vacation – in which case you can choose from one of the amazing charter boats on offer.
With so many boats on offer through Sailo, you're bound to find one that suits your trip perfectly! The dreamy sailing conditions of the Virgin Islands just got that much more appealing.
#7 The Best Caribbean Island to Live (at least for tax purposes):
The British Virgin Islands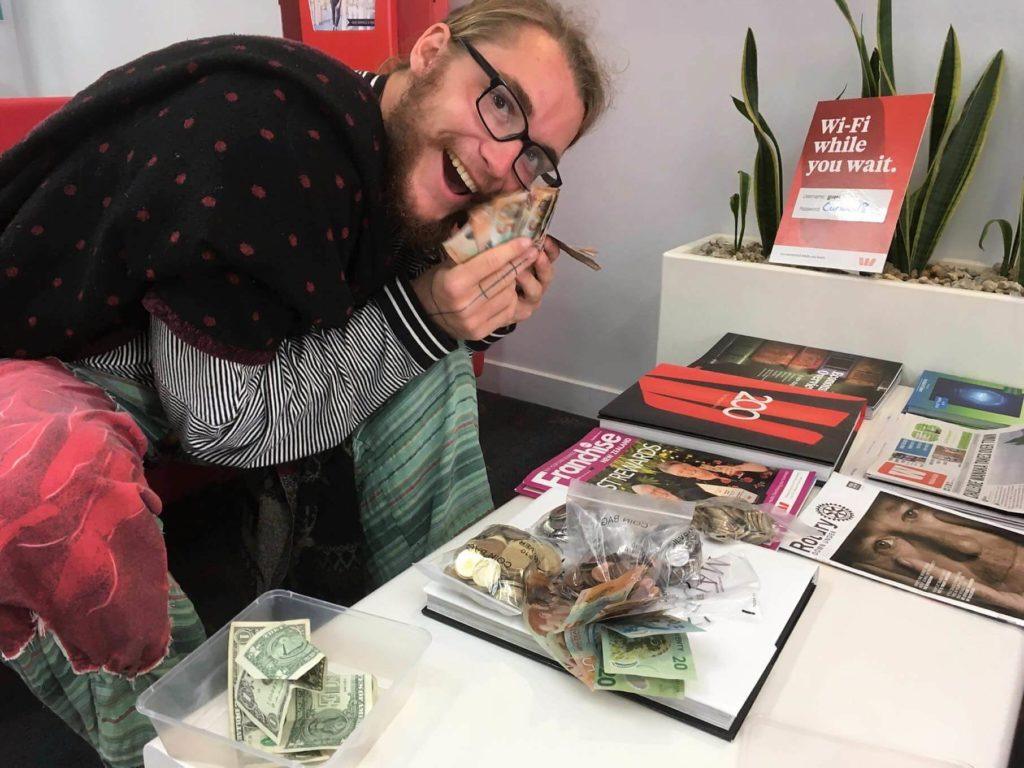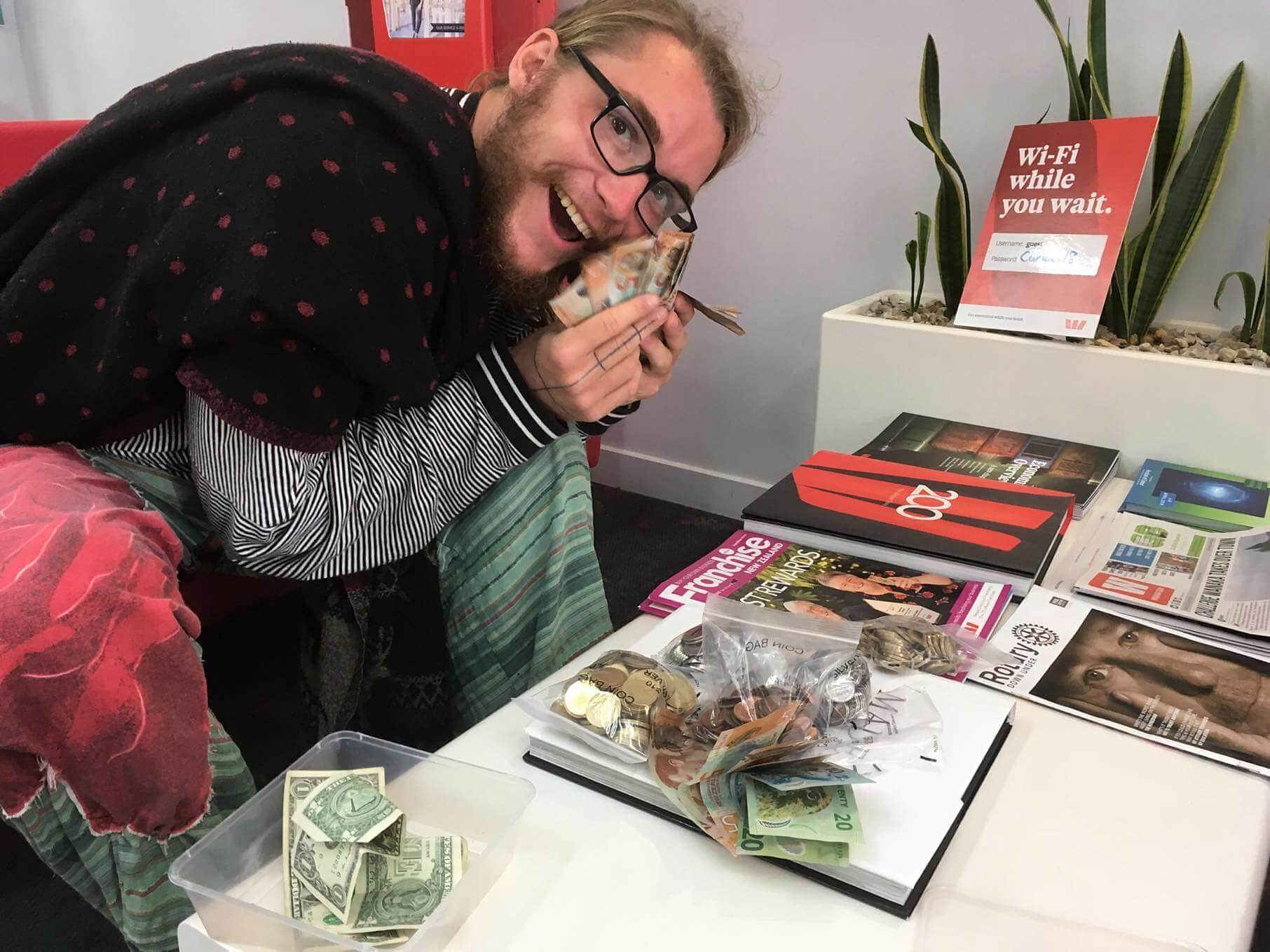 Guess whose residents don't pay income tax? Like the Cayman Islands, the British Virgin Islands are also a tax haven. Is that a good reason to live here? Probably not. Paradise is only paradise because you get to go home afterwards.
The US may have its faults, but the Virgin Islands were cleaned up very fast after Hurricane Irma. A mere two-hour sail away in the BVIs, there was still open sewerage and sinkholes after 8 months, post-storm.
Oh c'mon Indi, this is not time to rant about the consequences of neo-imperialism! This is vacation inspiration…
And hey, while you're here, the British Virgin Islands have got some pretty epic shit going on! Most people arrive by boat and go straight to the (in)famous Soggy Dollar Bar on the island of Jost Van Dyke. The owner's Australian wife helped name the place because people usually swim to shore and pay with wet dollar bills.
I spent one (too many) nights downing 'painkillers' at the Soggy Dollar Bar. Painkillers are a deceptively strong mix of rum, pineapple, and coconut – and they do indeed take all your pain away (until the hangover comes)!
There are some really beautiful nature spots. For example, the Virgin Gorda island is well known for its 'bathes'. These are unique pools made from beachside boulders and ocean-flooded grottoes. Not to mention the incredible resorts that line the shores of the Atlantic Ocean.
The BVIs also have some wicked diving – including the RMS Rhone. The water's warm, the visibility is good, and there are always legends of mermaids and sirens dragging more ships to the bottom. So hey, if you've got a pile of money to burn through (or hideaway) the British Virgin Islands are the best Caribbean Islands to live on.
#8 The Best Parties in the Caribbean:
Trinidad and Tobago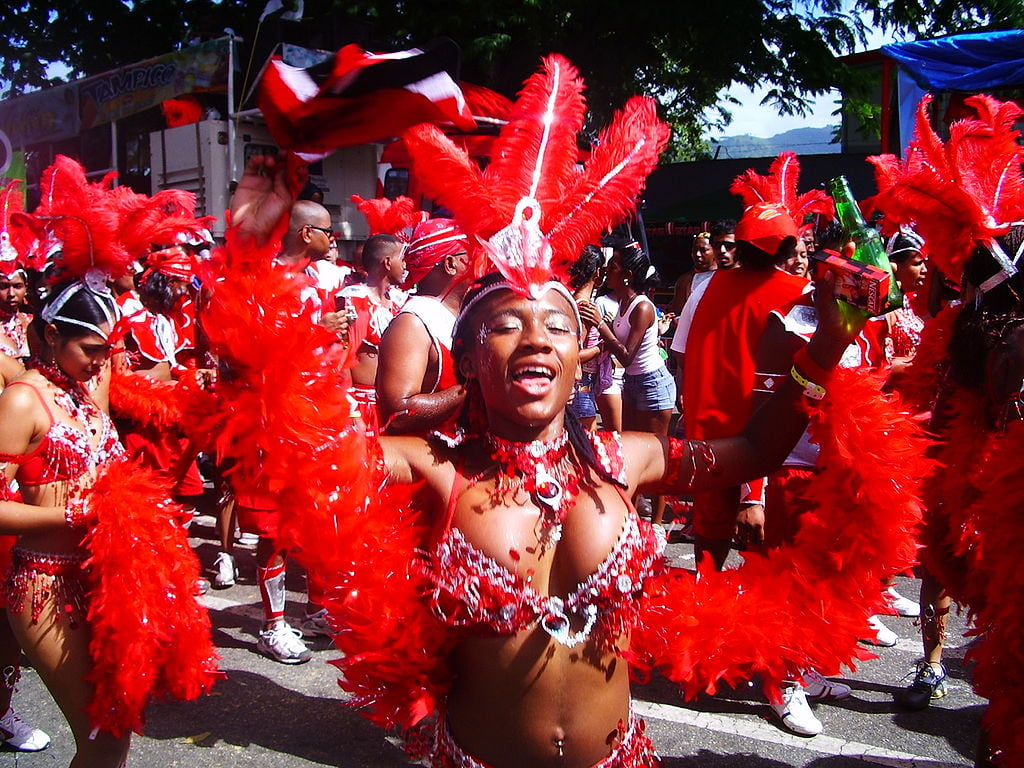 Trinidad and Tobago know how to bring the party – especially the Carnival. They are far enough south of Jamaica to not be pulled into its cultural orbit. Instead of reggae and Rastafari, you'll find calypso and more of a cultural conversation with Brazil and Venezuela.
For tourists who grew up culturally conservative, the fashion of Carnival is as loud and fabulous as the music. Parades take on a new meaning as the streets become awash with colour. You get the feeling that this joy is an act of resistance to the years of colonial oppression.
Carnival is a fabulous occasion – but there are more parties in Trinidad and Tobago than just Carnival!
Trini is also home to the largest Devali celebration in the Western hemisphere. The steel drum was invented here – and so was the limbo dance! This little nation is also ranked as the happiest in the Caribbean.
On any given day of the week, there is music playing, a party to be had, and a pristine beach to be swum in. If you need to let loose and party with nothing but good vibes, the best Caribbean destination to do it on is Trinidad and Tobago!
Save $$$ • Save the Planet • Save Your Stomach!
Drink water from ANYWHERE. The Grayl Geopress is the worlds leading filtered water bottle protecting you from all manner of waterborne nasties.
Single-use plastic bottles are a MASSIVE threat to marine life. Be a part of the solution and travel with a filter water bottle. Save money and the environment!
We've tested the Geopress rigorously from the icy heights of Pakistan to the tropical jungles of Bali, and can confirm: it's the best water bottle you'll ever buy!
View on REI
Read the Review
#9 The Best Caribbean Island for Couples:
Sint Maarten/Saint Martin
Sint Maarten and Saint Martin are like that couple who have been together so long, they've essentially become one. They've each got their fair share of problems – and a fair share of love – which make them emblematic of the best Caribbean Island for couples!
Now, the island itself is also bloody gorgeous and teeming with romantic things to do with your boo. On the French Saint Martin side, there are luxury resorts (with clothes optional beautiful beaches, how French) and fine dining. There are fewer tourists and more stretches of idyllic beach to take in for yourself.
The Dutch have always been good capitalists, and their side of the island is far more touristy. Dutch Sint Maarten side has the casinos, more diversity, and more of a party atmosphere! You can go out on the town with your partner and show off your dancing skills. 😉
Isn't it funny how couples come together and, in the spirit of avoiding all-out war, decide to share an island? There are shared secrets of slavery and genocide that get swept under the very beautiful carpet of pristine sandy beaches and cocktails on the beach.
This is a top-notch holiday destination to visit for couples. It's romantic and a little wild, yet still classy!
#10 The Best of the Caribbean on a Budget:
Bocas del Toro
The Caribbean extends beyond the island chain that is roughly Cuba to Curacao. Caribbean culture – and Caribbean Islands – extend into what is also thought of as Central America.
Some of the Caribbean might be known for its status as a tax haven or place of the rich and famous, but Bocas del Toro is a Caribbean Island you can visit on a budget!
There are colourful buildings, fresh fish, fruit for breakfast, and utterly delicious surf breaks. There is still a bit of a resort feeling that you get in a lot of the Caribbean, but on Bocas, it is a run-down resort meets surf bum vibe. If you are on a grown-up gap year Bocas del Toro can be a great place to kick back and ease into the travelling life.
You can even trek through the jungle and hire lanchas to scoot about the smaller islands in the area. It is a badass mix of adventure and chilled out vibes – just what you want from the Caribbean!
Other Amazing Caribbean Islands
So while these islands didn't make it to the top ten, I couldn't leave without telling you about some of the other epic islands you can visit.
The Cayman Islands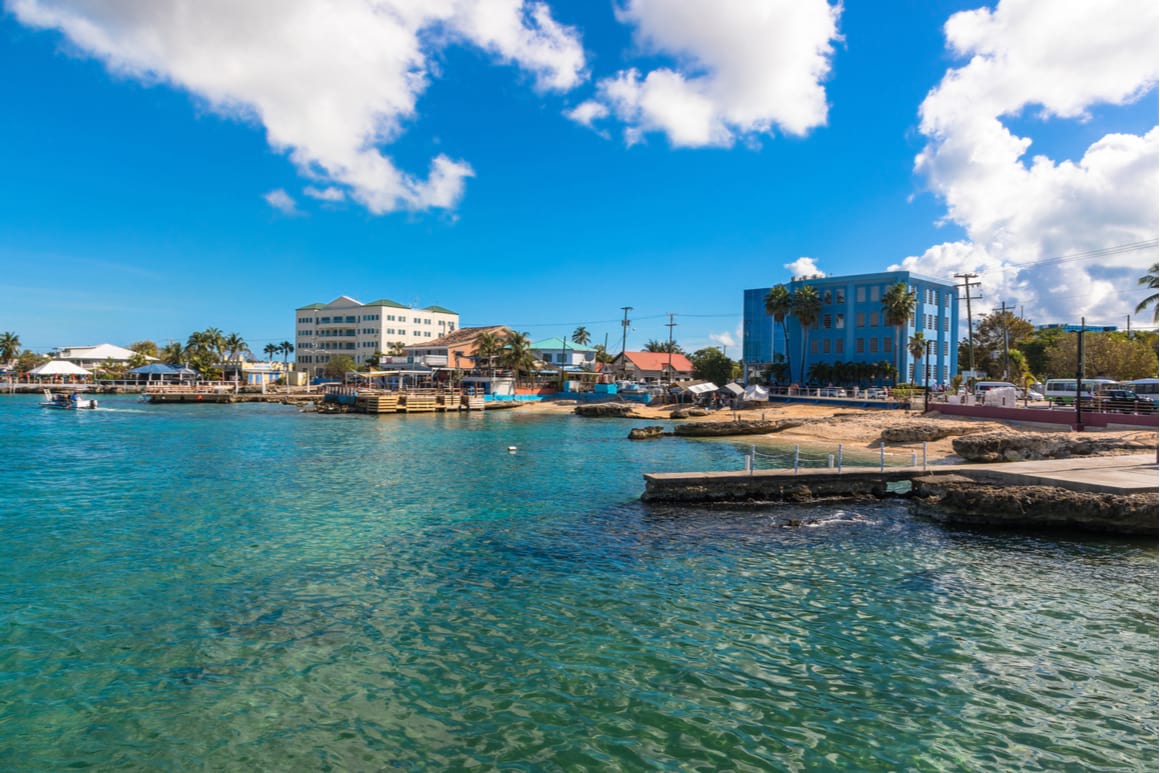 The Cayman Islands are known for being a tax haven for the rich and famous, but it's also a very popular tourist spot. A lot of Caribbean cruises make Grand Cayman a port of call in their itineraries, and it's no wonder why. The beaches, the vibe, the food – it's everything you dream of when you think of the Caribbean.
Scuba diving is a massively popular activity in Grand Cayman and there is a huge diversity of marine life. Many people visit the resorts that line the famous seven mile beach, which is undoubtedly the best place to stay in the Cayman Islands.
Though it's beautiful, it is one of the more overrun with tourist locations and that can take away some of the magic. So while I love the Cayman Islands, especially from the cruise ship trade. For that reason, it is just shy of my top 10 best places in the Caribbean but still worth a visit.
Turks and Caicos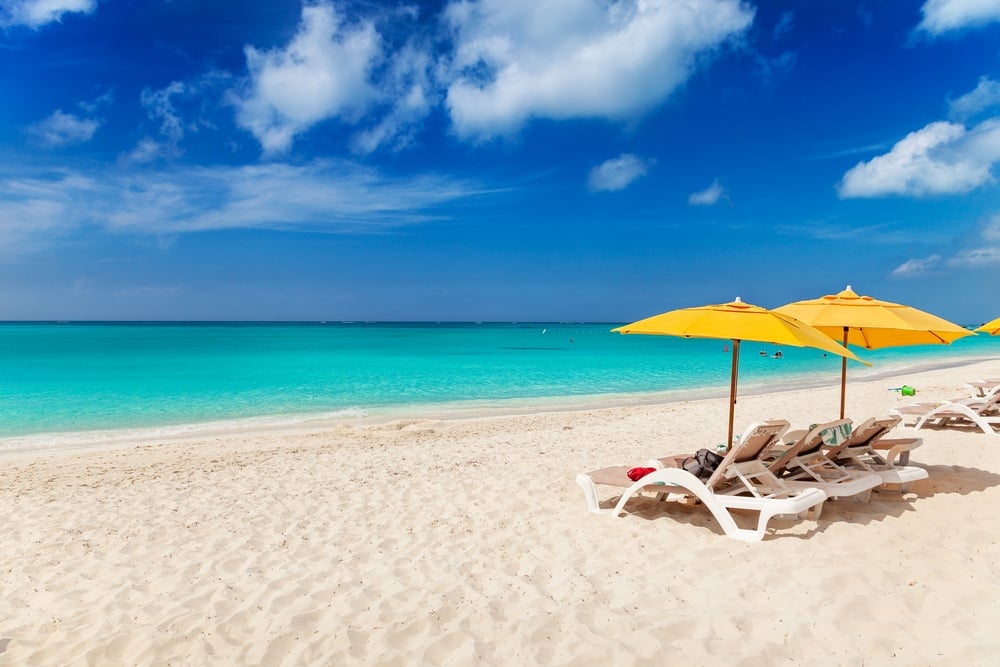 Another incredible island in the Caribbean that just misses the list is Turks and Caicos. This British Territory is known for having stunning coral islands in the Atlantic Ocean, and is the gateway island to the Providenciales (or Provo, as it's often called), home to the iconic Grace Bay Beach.
Here you will find luxury resorts, boutique shops and fine dining restaurants. Like most Caribbean islands, scuba-diving is a popular activity here, and there are over 14-miles of barrier reefs to explore just off of Grand Turk island.
Being close to the Dominican Republic, Haiti, Puerto Rico and Cuba, it has much of the same vibe as you might find in these countries. It's also, like the Cayman Islands, a popular spot on the Cruise ship itineraries.
If you have time to spend and you want to explore more islands, then you should definitely consider taking a trip over to Turks and Caicos, but if time is limited, you could visit any of my top ten Caribbean islands miss T&C and not miss out.
Staying Safe in the Caribbean
The Caribbean is not an overly dangerous place! But much of it does lie square in the hurricane-prone zone. There are also plenty of jungles to explore and backflips on waterskis to try…
On top of that, the Caribbean is not known for being cheap. So rather than not backflip on waterskis, you might consider getting some insurance. That way, if shit hits the fan, you're covered. That'll help you sleep a little easier at night.
ALWAYS sort out your backpacker insurance before your trip. There's plenty to choose from in that department, but a good place to start is Safety Wing.
They offer month-to-month payments, no lock-in contracts, and require absolutely no itineraries: that's the exact kind of insurance long-term travellers and digital nomads need.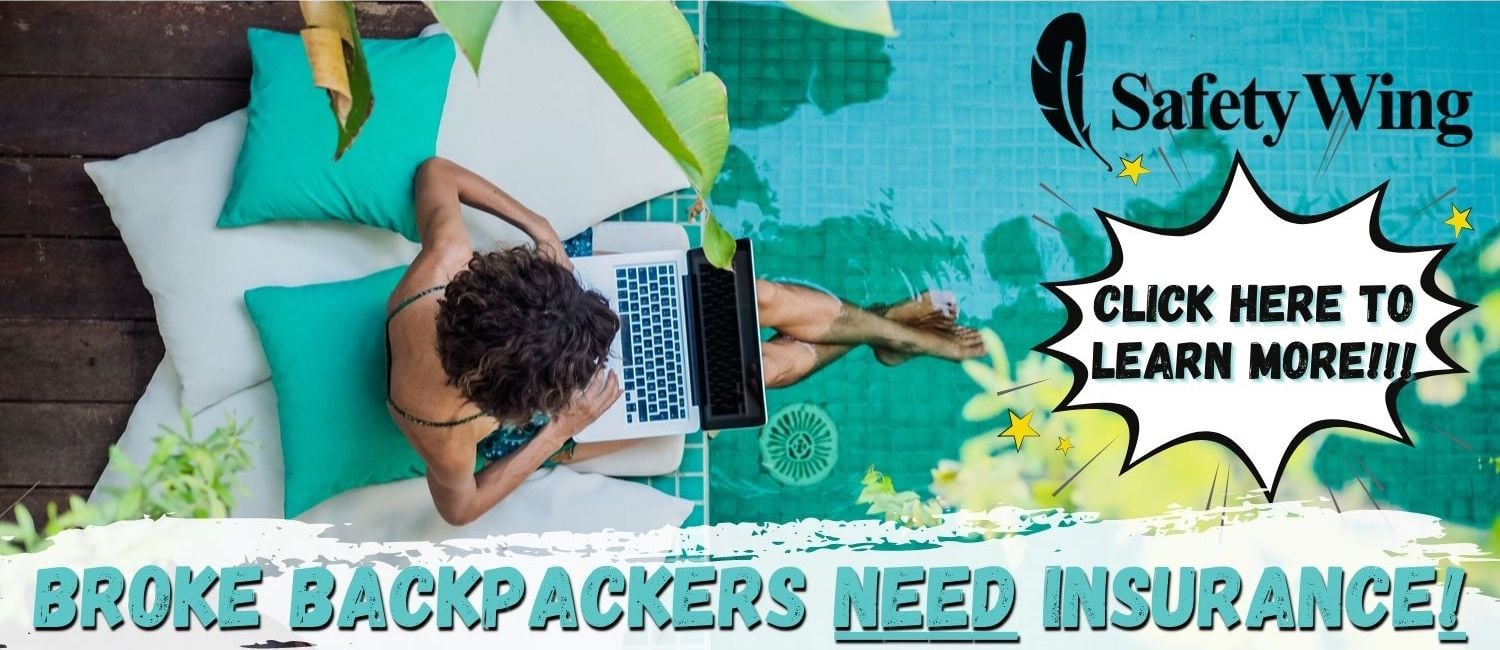 SafetyWing is cheap, easy, and admin-free: just sign up lickety-split so you can get back to it!
Click the button below to learn more about SafetyWing's setup or read our insider review for the full tasty scoop.
Final Thoughts on Picking the Best Caribbean Island to Visit
The Caribbean is full of a slow pace of living and a true melting pot of cultures. Travelling through the Caribbean – by sailboat or by plane – and really exploring each island will have you trying to learn Spanish, French, Dutch, and many creoles.
One minute you might be eating beans, rice, and platanos and the next it's spicy jerk chicken and fried johnnycakes. Always, there is fresh fish and fruit.
Island life is a dreamy getaway for couples and families alike. But the Caribbean has more than just resorts! There is a wild, adventurous side to the jungles and islands just waiting to be tapped into by sailboats.
And before you think the Caribbean is only for the rich and famous to visit, wait until you explore the Caribbean coast of Central America. Many budget-friendly spots are tucked away for the intrepid backpacker to fall into.
The Caribbean Islands and their wondrous cultures have a little something for every type of traveller. So what are you waiting for? There are conch shells to blow and paradise to be explored in the best Caribbean Islands!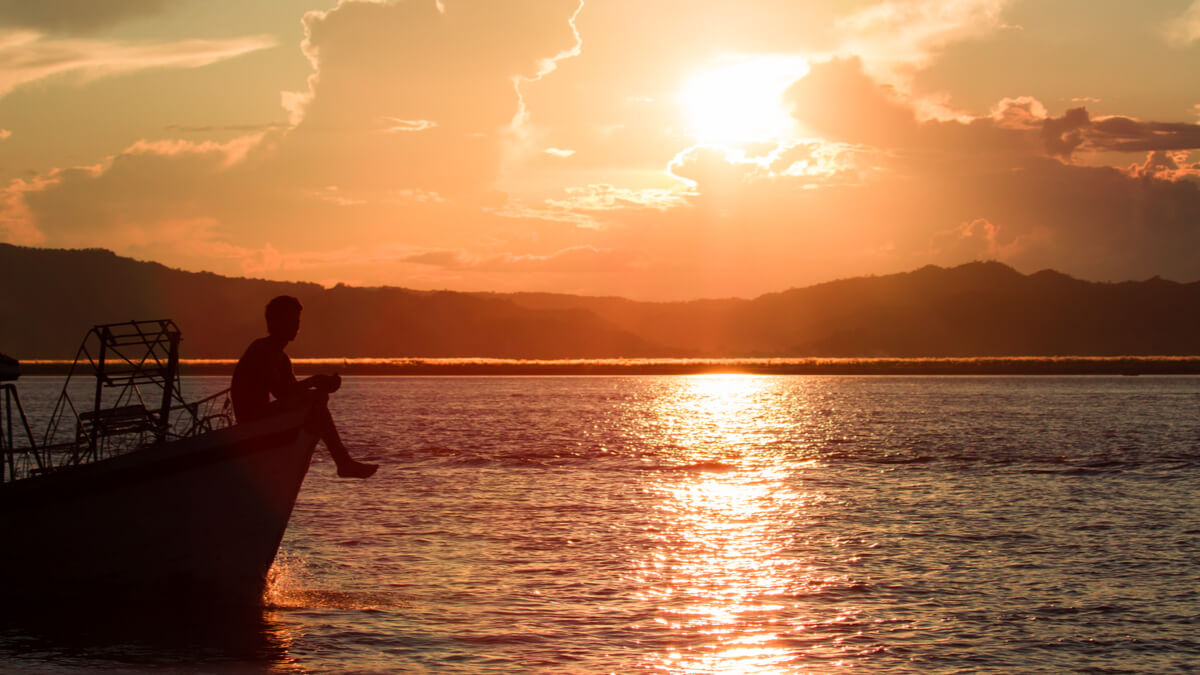 ---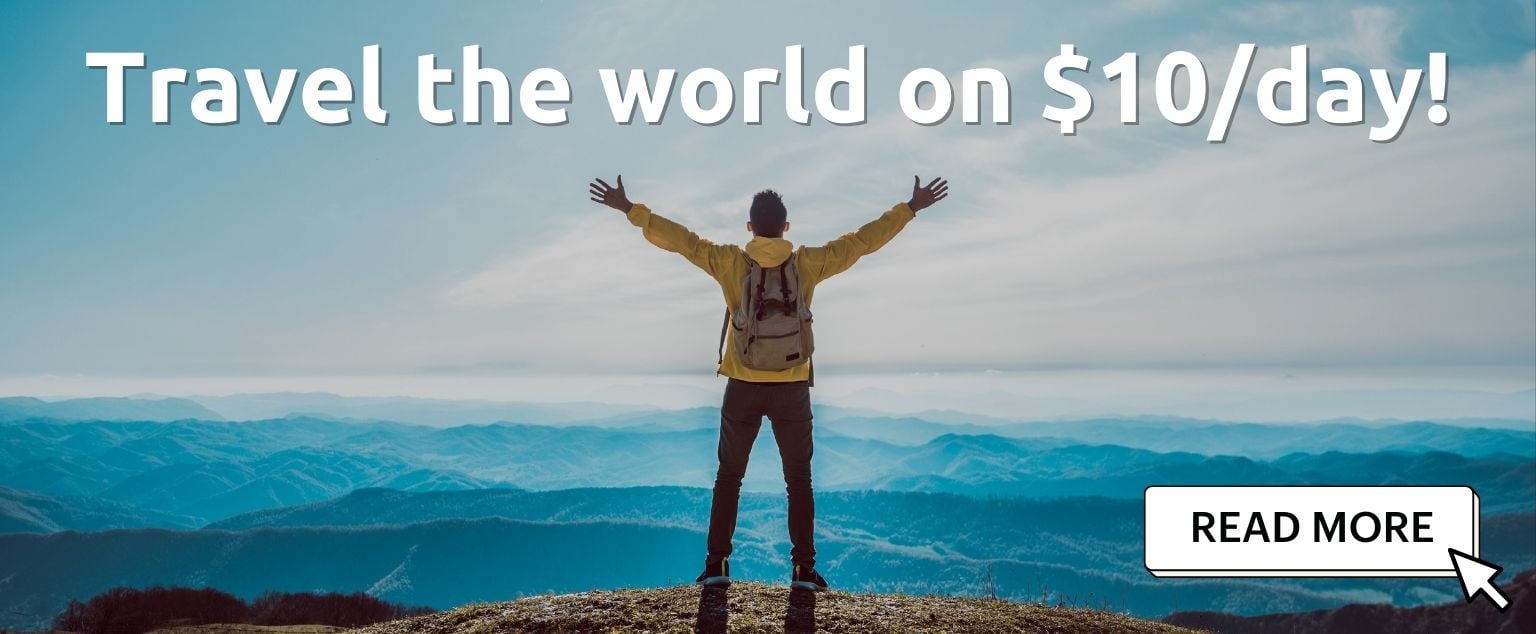 And for transparency's sake, please know that some of the links in our content are affiliate links. That means that if you book your accommodation, buy your gear, or sort your insurance through our link, we earn a small commission (at no extra cost to you). That said, we only link to the gear we trust and never recommend services we don't believe are up to scratch. Again, thank you!