Cuba is an incredible adventure. You'll know it for its sensual music and dance, and of course its cigars. But the large Caribbean island has much more to offer!
Its beaches are pristine, the ocean water balmy and blue. It's cities and villages have an unusual mix of Spanish and African roots and influences, resulting in architectural styles and a vibrant culture that is totally unique to the island.
It's the least commercialized island in the Caribbean, and certainly one of the most beautiful, which is saying a lot! To make the most of a short time on this fantastic island, we've got a Cuba Itinerary with all the best stops and trips!
You'll take in everything, from museums and fortresses to beaches and mountains. With such a fascinating history and contemporary culture, this is definitely one to tick off the bucket list.
With a warm tropical climate, and long stretches of coast, backpacking Cuba is an dream come true. Its summers are long and languid, stretching its days so that you can enjoy them fully. The best time to visit is between December and May. The days are sunny and dry, and the ocean waters balmy.
During winter, Cuba gets wet, but it certainly doesn't get chilly! Many enjoy the very different ambiance of its quiet season. If you don't mind the heat and the rain (which brightens the colors and makes the earth smell beautiful) then June-July is a great time to go, especially because everything is cheaper, including flights.
Between August and October, there is a risk of hurricanes. So you may want to avoid the island in this period! Of course, if you keep an eye on the weather reports before you go, there's little threat. And everything is priced down for the off-season. So, if you're planning a trip to Cuba, the best time to visit depends on you.
The best Cuba points of interest are in Havana and Santiago de Cuba! That's why day 1 and 2 of our Cuba Itinerary are based here.
Havana has some really interesting neighborhoods, with Spanish colonial architecture and narrow cobblestone streets. Since you're only spending one day here, find somewhere close to the city center! There is lots to do, and you don't want to spend too much time on travel.
Our favorite neighborhood to stay in Havana is Prado! Linking Old Havana with modern life, this neighborhood is really something special. There are plenty of attractions in the area, and it's great to watch locals going about their day. You can find quite a few of Havana's hostels in this area too.
On the promenade, you'll find artists, skateboarders, craft sellers and grandmothers gossiping on the benches. It's a perfect place to just walk around and get a feel for the unique contemporary culture of Cuba!
In Santiago de Cuba, see if you can stay in La Socapa! This lovely little neighborhood is pressed against the rocky coast of the city. It's rather unknown amongst tourists, so if you're looking for an authentic stay in Cuba, this is the perfect area!
This centrally located party hostel is great fun. It's a perfect place to meet new friends if you're keen to explore with others! The shared dorms are comfortable, and there is a balcony and living room available to everyone. It's a small hostel, but it's got wonderful staff and everything you need.
A short walk from the historic centre of Trinidad, this one-bedroom flat is the perfect home away from home. Located on the second floor, this bright, spacious, and peaceful home has its own private entrance and two delightful terraces.
Enjoy modern amenities, comfortable accommodations, and delicious Cuban meals throughout your stay in Trinidad.
Best Budget Hotel in Cuba – Libertad
A charming budget hotel, Libertad has everything you need – and at a great price! It has a bar, restaurant, and continental breakfast provided. The rooms are airy and vibrant. Your views over Santiago de Cuba are gorgeous. Especially from the rooftop hotel!
This lovely luxury hotel is one of the top places in Havana, Cuba! With a fitness center, on-site restaurant, and old-style rooms, it's a great place to stay if you're looking for something special. Great staff, located right next to the old quarter, and incredible views.
Cuba is a reasonably large island – not the kind you can walk around in a few hours! In order to get between the beautiful island's two main cities, you can catch a very reasonably priced airplane.
You can also drive, but it will take you a full day, and the cost of renting a car and paying petrol will add up to more than the flight ticket! It is, however, a great way to tour Cuba, if you have more time. That's why deciding where to stay in Cuba is very important before you start your travels.
When you're traveling within the cities, walking is a great option! This way you'll see all the details in the little things, and see more of the local culture. The cities are reasonably small, with all the main Cuba attractions centrally located. This makes walking ideal. Touring Cuba by bicycle is also a great option!
The main public transportation is buses. These are usually quite old and very affordable. But with the growth of tourism, you can also find buses with air conditioning and onboard bathrooms, or a taxi.
El Capitolio | Museo de la Revolucion | El Morro Castle | Parque Almendares | Fortaleza de San Carlos de la Cabaña | Gran Teatro de La Habana | Cuban Art Factory
Day 1 of our Cuba Itinerary is spent in Havana! This city is where you'll land, and has some of the top Cuba attractions, conveniently located in one beautiful city.
Day 1 / Stop 1 – El Capitolio
Why it's awesome – It's Cuba's glorious version of Washington's White House!
Cost – $10 including a guided tour.

Food recommendation – Get breakfast at Mango Habana.
The El Capitolio Nacional (National Capitol of Cuba) is Havana's most iconic building, and one of the most important Cuba attractions.
Similar to the capitol building in Washington D.C, The El Capitolio Nacional is larger and richer in detail than its counterpart. Building started in 1926 by US-backed dictator Gerardo Machado and took more than 5000 workers, 3 years, and about 17-million American dollars to complete!
Perhaps Cuba's most ambitious and grandiose building, it was constructed in the affluent period of the post-WWI sugar boom, when the Cuban government had a lot of money to throw around.
Once the seat of the Cuban Congress, and then the house of Cuban Academy of Sciences and the National Library of Science and Technology between 1959 to 2013, the building is now open to the public. Stroll through its immense structure and admire the architectural details and interesting artifacts.
Day 1 / Stop 2 – Museo de la Revolucion
Why it's awesome – All the most important artifacts from Cuba's most influential event.
Cost – $8, free for children under 12.
Food recommendation – Enjoy a casual breakfast at Café del Angel.
The Cuban Revolution is certainly one of the country's most important historical events. The location of this museum reflects this – it's located in what was the Cuban Presidential Palace, an opulent historic building of the old order.
The exhibits include some very important contributions to the revolution, including news stories and old photos about the event, as well as personal items belonging to Che, Cienfuegos and Fidel among others.
Founded soon after the 1959 victory against the Batista dictatorship, the intention of the museum has always been to show the world the rights violations of the ousted dictatorship and the sacrifices of the revolutionaries.
The building which was the country's opulent face to the world is now its means of showing how it has changed and how far it has come, as well as what that opulence masked.
If you're taking a vacation in Cuba, a little of its history is important to contextualize all your experiences! This is an important place to experience and understand the importance of its past. It's also incredibly beautiful!
Insider Tip: Pay attention to the walls of the building – you'll find bullet holes sprinkling it in numerous places. These too, tell a story of the revolution and the building's past!
Day 1 / Stop 3 – El Morro Castle
Why it's awesome – The castle is huge and iconic, with great views.
Cost – $6 for entrance, free to walk the surrounds.
Food recommendation – Yummy food at Los Doce Apostoles.
Built by Italian engineer Juan Bautista Antonelli, this fortress was used to repel raiders from the Cuban capital. It took 30 years to complete, all due to economic problems and political wrangling!
Completed in 1630, the fortress' most distinctive feature was a huge chain running from El Morro to La Punta castle across the bay. This was raised when hostile ships were spotted, shutting the bay to new arrivals and causing vital damage to those that tried to enter.
During its more recent history, El Morro has been used as a prison. Now, though, it's one of Havana's most impressive tourist attractions. When you visit be sure to climb the lovely Faro del Morro lighthouse, from where you can see panoramic views of Havana and the Caribbean sea.
The castle has imposing walls, a moat and that stoic lighthouse, and hugs the cliffs of the bay in an amorphous shape. You can reach it via ferry or by looping around the bay over land.
In the castle complex, you can visit the Maritime Museum, which documents the attacks on the castle, including the successful 1762 attack by the British. You can also see the creation and exhibition of various art-works, as well as artisan stalls and small stores of all types. It's a great place to stroll through and get in some of your souvenir shopping.
Day 1 / Stop 4 – Parque Almendares
Why it's awesome – An exotic and lush green forest in the middle of the city.
Cost – Free!
Food recommendation – Bring a picnic of bread varieties and cold meats.
This exotic green park is the perfect place to relax and enjoy a lunchtime picnic. It's in the process of restoration, and you'll notice how some areas are in need of upkeep while others are picture-perfect. That's because it's a work in progress!
Widely regarded as Havana's lung, the park is extensive. It's a serene space full of greenery and color contrasts, beautified by the hanging green curtains of gigantic Jaguey. A wide diversity of plants thrive here in the tropical climate.
A wild forest at the heart of a bustling city is an unusual blessing, and you'll appreciate its ability to rejuvenate. Take your shoes off and wiggle your toes in the green overgrowth. Take some photos with gorgeous verdant backdrops.
It's a simple experience, but one of our favorite Cuba points of interest.
Day 1 / Stop 5 – Fortaleza de San Carlos de la Cabaña
Why it's awesome – It stretches along the coast, offering lots to see and do!
Cost – $6.
Food recommendation – Grab evening tapas and cocktails at El Canonazo Paladar.
Located against a hill in the eastern side of the port of Havana, this vast fortress was erected in the 18th century as a means of protecting the weakest spot in the city's defense system.
The fortress measures cover a full 10 hectares, the largest Spanish colonial fortress in the Americas. You can stroll along it, admiring the imposing stature and impregnability of the old fort. These days it also has bars, restaurants and souvenir stalls along much of its length.
You can also find two historical museums here if you're finding yourself engrossed by the islands fascinating and complex history. You should be here for the nightly cañonazo ceremony at 9 pm. This popular evening excursion involves actors dressed in full 18th-century military dress, reenacting the firing of a cannon over the harbor.
It's a fun end to the daytime part of your day, and not to be missed!
Day 1 / Stop 6 – Gran Teatro de La Habana
Why it's awesome – Ornate and grand, with world-class performances.
Cost – Ranges depending on the performance.
Food recommendation – Get a delicious dinner at Mango Habana.
With highly ornate architectural details and fantastic acoustics, the Gran Teatro de La Habana is an important stop on your Cuba Itinerary. It is Cuba's largest opera house and the official stage for the Cuban National Ballet!
See if you can buy a ticket to one of the incredible performances hosted here. If not, it's still well worthwhile to tour the old theatre, admiring its marble sculptures and facade, as well as impressive bronze works. You can ask about guided tours at the box office.
But if you can get a ticket (and you should be able to), you'll find dance presentations every weekend. These range from ballet to contemporary dances and Spanish-influenced choreographies. Companies come from all over the country and abroad to perform here.
The four groups of white marble sculptures on the building's facade were created by Giuseppe Moretti and represent charity, education, music and theater. Perfect subject matter for its location!
Day 1 / Stop 7 – Cuban Art Factory
Why it's awesome – Combining culture and nightlife, you're guaranteed to have a brilliant time.
Cost – $2.
Food recommendation – Enjoy the in-house tapas and cocktails!
A great place to go night or day, this old cooking-oil factory has spaces for visual arts, architecture and design, theatre, dance, photography and music. Basically, all of the arts are represented here at this unique, eclectic place.
It's an important stop on our Cuba Itinerary to observe and understand contemporary responses to the country's history. And it's just really, really fun!
Open from Thursday to Sunday, the Art Factory has some of Havana's best cocktails. It caters to music lovers, providing salsa, reggae and club music, as well as various amazing dance performances. It also has some incredibly original jewelry and graphic design pieces – so if you have the cash and you're looking for something new, you can also do some shopping!
Drink wine and cocktails, eat tapas, and chat with locals and foreigners. Dance (or learn to) or sit in a remote room watching a symphony played across the wall. It's definitely one of the coolest places to visit in Cuba.
All the rooms are connected by hallways filled with some of Cuba's best art offerings, including sculptures, posters, art and proposed architectural projects. It's a sensory explosion and can be enjoyed all night. The perfect cultural nightlife experience you can have anywhere!
Cathedral of Our Lady of the Assumption | Santa Ifigenia Cemetery | Cespedes Park | Diego Velazquez Museum | La Gran Piedra
For the next part of our 2 day itinerary Cuba, leave behind the city of Havana for Santiago de Cuba! The flight takes under 2-hours before you get to experience a totally different side of Cuba.
Day 2 / Stop 1 – Cathedral of Our Lady of the Assumption
Why it's awesome – Beautiful and classical, the Cathedral is filled with art.
Cost – ~$2.
Food recommendation – Try something uniquely Cuban at Thoms Yadira Restaurant.
Filled with Cuban and European art, the cathedral is a treasure trove. Your fee is considered a donation to the poor of Santiago de Cuba and the maintenance of the church. It is therefore not fixed.
Climb up to the right tower of the cathedral and enjoy the view over the city. The cathedral has quite a history! At different times in its past, it was destroyed by fire (a few times), taken over by pirates, and hit by earthquakes and hurricanes. Still, it stands today as one of the most beautiful Cuba attractions – with a few touch-ups and rebuilds!
The church's history starts in 1514, at the beginning of the Spanish colonization of Cuba. A small, rudimentary chapel dedicated to Saint Catherine, it went through various stages of development and growing importance.
It was destroyed in the earthquakes of 1678, 1766, 1852 and 1932. Finally, it became a national monument of Cuba in 1958. It's a lovely place to visit and admire the architecture and art. Whether you're religious or not, it's a worthwhile stop!
Day 2 / Stop 2 – Santa Ifigenia Cemetery
Why it's awesome – The mausoleum and guard change are impressive, and the grand old cemetery beautiful.
Cost – $3 for tourists (free for locals).
Food recommendation – There are no nearby restaurants, so be sure to pack some snacks and a bottle of water.
While it's unusual to include a cemetery in a travel itinerary, this is one of Cuba's best attractions! The Santa Ifigenia holds the tombs of many great historical figures, among over 8000 others.
It is the final resting place of Fidel Castro and was created long before to accommodate the victims of the War of Independence and a yellow-fever outbreak in 1868. It's most impressive feature is the mausoleum of José Martí, where a round-the-clock guard is changed every 30 minutes. It's very ceremonious, and an interesting event to observe!
Other notable figures you'll find are Cuba's now disgraced first president and Emilio Bacardí y Moreau of the famous rum dynasty (Bacardi!), among heroes and renowned men and women.
The cemetery is simply beautiful, and an uncommonly important part of the local history and culture. Some of the largest funerals in Cuba have taken place here, with thousands of people sending off their loved ones to their last home.
Day 2 / Stop 3 – Cespedes Park
Why it's awesome – A great way to experience the local culture and architectural significance.
Cost – Free.
Food recommendation – Enjoy a casual meal at Parque Del Ajedrez.
Centrally located and surrounded by Cuba landmarks, Cespedés Park is a gem! There's so much to enjoy here, including the architecture of the surrounding buildings, the live music and performances, and the lively conversations taking place all around you.
The Park has long since been a cultural, social and political hub of Santiago de Cuba, and locals love to debate and enjoy themselves here. It's one of the best places in Cuba to relax and enjoy the island's 'street scene' and participatory culture.
There's always something going on here, with many local initiatives taking place. It's one of the best places to enjoy a free performance and listen to musicians from an older time transport their audience with Cuban rhythms!
Stroll through the large garden and the tiled courtyard. In the middle of the square, you'll find an impressive bronze bust of the park's namesake, Carlos Manuel de Céspedes. He was a landowner who in 1868 started the struggle for Cuban Independence – an important local figure!
Insider Tip: The Park is a great place to bring your camera! Surrounded by such important historical buildings, and is so beautiful in its own right, you'll find lots of great shots.
Day 2 / Stop 4 – Diego Velazquez Museum
Why it's awesome – It's a historic monument and a museum!
Cost – ~$2.
Food recommendation – Dinner at Thoms Yadira Restaurant.
The Diego Velázquez Museum is not only filled with historic artifacts and information but is an important and impressive national monument itself. Situated in Cuba's oldest surviving building, it was once the residence of Diego Velázquez, the Spanish conquistador who conquered Cuba and created a few very important settlements.
He established Santiago de Cuba in 1514 and Havana a year later. The house was completed in 1530 and has somehow survived the threat of fires and hurricanes which so many other Cuban landmarks have fallen to. That makes it the oldest example of Cuba's colonial architectural style!
Restored in the late 1960s and inaugurated as the Museo de Ambiente Histórico Cubano 1970, there is lots to see in this old museum. It is curated to show the life and times of the Spanish colonial era, with artifacts of British, French, Spanish and Cuban origin.
The design and decoration of the rooms allow you to fully grasp the wealth of the colonialists of that era, underpinned as it was by the incredible trading opportunities which came about from Spanish exploration of Latin America.
Spend a few hours here to take it all in and get a grasp of Cuba's fascinating history, beyond the more recent revolution!
Day 2 / Stop 5 – La Gran Piedra
Why it's awesome – It's an iconic rock, and a beautiful getaway!
Cost – $2.
Food recommendation – Get something at the outdoor Cafetería 1234.
The definite highlight of this stop is the 63,000-ton boulder that crowns the top of the mountain, perched there like something left behind long ago, high above the Caribbean. But that's not all the mountain has to offer!
A hike up here brings you into contact with part of Cuba's greenest and most biodiverse mountain range. Spot exotic birds and creatures scurrying through the underbrush, and find magnificent, lush plant-life.
The mountains have a unique heritage, with a legacy of 18th-century coffee plantations at their base, and many local stories attached to them. You can find a tour guide here to show you around, or tour the area yourself – whichever suits you best!
The unique site is a national monument and a watchtower with panoramic views over the mountain ranges and coast. While it's a bit of a drive from Santiago de Cuba (under an hour), it's one of the top Cuba landmarks, and certainly worth the visit. Especially when you can enjoy the sunset from this gorgeous vantage point!
Insider Tip: You can rent a car or catch the bus here. But certainly, the most fun option is renting a motorbike! It's a great way to appreciate the Cuban countryside and enjoy the warmth on your way to the stop.
Classic American Car Tour | Cabaret Tropicana | Private Cuban Cooking Experience | Cuevas de Bellamar | Ernest Hemingway Tour
With 3 days in Cuba, there is such a wide variety of amazing, authentic activities and unique places. These are some great options you can choose from, to make a perfect day on your Cuba Itinerary!
2-Hour Classic American Car Tour
Enjoy a ride in a beautiful vintage classic American car;
Tour Havana and see all of its most impressive sights, as well as some local haunts;
Feel old-school classy on this iconic Cuban experience.
Wondering what to do in Cuba on your third day? Cuba, and Havana in particular, is famous the world over for its classic American cars. How perfect, to be able to cruise around and see the sights on a tour in one!
The 2-hour tour gives you the opportunity to see Havana in style. Feel the wind in your hair as you ride through the quaint city streets in a truly classic 1950s American convertible. You can choose one in powder blue, or baby pink, to enjoy that real in-a-movie feeling.
The tour includes cruising through the suburbs of Centro Habana, Miramar, and Vedado. You'll also pass a few great Cuba points of interest that aren't included in Day 1 of your Cuba Itinerary!
After a 90-minute drive in your '50's classic', this Cuban tour draws to a close with a visit to the famous Salon de Los Grandes bar. This unique place was once a fortification built to guard Havana during the missile crisis.
And finally, you'll walk through the garden terrace of the beautiful Hotel Nacional. Here you'll enjoy a cocktail overlooking the Malecon at sunset. You can stay on longer if you choose, and enjoy cocktails into the night!
It's a really wonderful experience and feels absolutely unique. Be sure to bring your camera! You will want a picture of this.
Cabaret Tropicana
Lovely historic venue dating back to 1939;
Fantastic, eclectic show that combines all the best of Cuban art;
A memorable evening with a floor show and great drinks.
You can't go to Cuba without watching one of the island's famous shows! And Cabaret Tropicana is just our favorite place to see one. It feels like a really authentic experience, located outdoors in a wooded area – a unique setting among the traditional city Cabarets.
You'll have one memorable evening, enjoying a 2-hour show that beautifully combines ballet and carnival choreography with bright, vibrant costumes and the island's iconic Carribean music.
You can choose between a selection of offers, but the simplest and most well-priced option includes the Tropicana Floor Show, a tasty welcome drink, 1/4 bottle of 3-year-old Havana Club rum with a mixer of your choice and a plate of savory snacks!
What sounds better than dinner and a show, to round off a full day of exploring? We can't think of anything! Of course, if you want to find a cabaret show once you get to Cuba, have a look around.
There are a few great options, and all of them have their own style and approach. You can even try out a few, ending off all your days with cabarets! It's certainly one of the best things to do on the 3 day itinerary Cuba.
Havana: Private Cuban Cooking Experience
Source your ingredients at a farmer's market with your chef;
Learn to prepare a traditional Cuban meal;
Learn some of the area's history while you chat and cook.
If you're looking for an authentic Cuban experience, where you can chat with locals, learn about their culture and history, and prepare some great food with them, you won't get better than this. It's one of our favorite ways to experience Cuba!
Stroll through Old Havana on a Cuba walking tour to a local farmer's market – here your guide and the chef helps you choose the ingredients you need to prepare a traditional Cuban meal. You'll also find some weird and wonderful produce, and learn about them as you go.
You will also learn about the importance of food in Cuba's history, including the dual economy, food production, and ration system that was implemented during the revolution. You'll also see some of Havana's important sites and hear about their history as you walk to the kitchen or casa.
Join the chef in preparing traditional Cuban dishes based on your selected ingredients – they can adapt the meal plans for vegans, halal, or vegetarian! So everyone is welcome. The meal depends on what is available in the season, but typical Cuban dishes include beans and rice, fried plantains, and yucca root with garlic sauce, among other options!
Once you have prepared the meal, you can enjoy the feast! The chef will also provide a traditional Cuban dessert and cocktail, which is incredible. Enjoy getting to know them and tasting the fruits of your labor.
Explore the Caves at Cuevas de Bellamar
These gorgeous caves a short drive from the city and one of the greatest Cuba attractions;
The surrounding area is lush and beautiful, making it ideal as a half-day trip;
There are stalactites and stalagmites to admire, and even an underwater stream.
Visitor-friendly and with multiple caves, Cuevas de Bellamar is the most remarkable natural wonder on the island-country. And you don't even have to climb a mountain to get there!
The cave system descends 50m underground and follows about 750m of underground corridors and caverns. There are 2500m of cave systems here, but only part of it is safe and open to the public. Stroll and shimmy and climb through the cave system, admiring the millenium-old formations there.
The caves were first discovered in 1861 (at least, first within recorded history). Today tours are conducted in various languages including English. They're 45-minutes long and go every hour from 9:30 am.
The entrance is located within a small complex where you'll also find some shops, restaurants, and a children's playground. It's a fantastic place to spend a few hours on your Cuba Itinerary. Admire the eerily sparkling crystals and an underground stream running through the caves.
The caves cost $5 USD for entrance and an additional $5 USD to bring your camera. It's an extra fee, but very worthwhile! You will itch to take photographs of the beautiful sights, and snap a few with you in it.
On the Trail of Ernest Hemingway Tour
Explore Cuba through the eyes of the famous author Ernest Hemingway;
Visit attractions loved and written about by the author on a half-day tour;
See where Hemingway lived and wrote his most popular novel, "The Old Man and the Sea".
Earnest Hemingway gifted his 1954 Nobel Prize to Cuba, having lived on and off the island for 20 years, and feeling that the island inspired many of his works.
On this laid-back tour of Cuba, you visit the Finca Vigía where Hemingway lived and wrote some of his best literature. Next stop is Cojímar, the small town where Hemingway was inspired to write "The Old Man and the Sea" – that's one of the books on our Cuba reading list!
There you'll find an unusual statue, made in his honor. Created by from old anchors, props and tools salvaged by local fishermen, it's the perfect seafaring ode to the author!
You don't have to love Hemingway to enjoy this tour. The author just provides an angle from which to observe the unique history and culture of Cuba and see things you would have missed on your own. That, after all, is why we enjoy tours.
Explore the old haunt of Hemingway and his cohorts, enjoying a cocktail and lunch before you return to the city to follow the Hemingway trail through Old Havana. It's a lovely way to see the old town, with little stops along the way to appreciate colonial architecture and modern touches.
Bring your camera and your walking shoes – the tour will take you to many new places, and you want to be prepared!
Cuba is a very safe place to travel! Its violent crime rate is very low, and theft and muggings of tourists are quite rare. We suggest you keep a map on you so that you do not get lost, and stick to well-lit areas. But these are just normal precautions when traveling somewhere new!
Opportunistic crime is slightly higher – scams and such. So be wary of anything that feels like a scam! You won't be in any danger, but you could end up losing some cash.
Pickpockets also frequent the busy areas of Havana and Santiago de Cuba. When there are a lot of people around, a good safety practice is to keep a hand on your bag! This way you know it's safe and sound.
Many of the island's residents are poor, so the temptation of theft can be great. This is why you should also keep only the money you need on you, and any very valuable possessions at home, or in a safe at your hotel.
Another important thing to keep in mind is that Cuba is a communist country. At the time of visiting you may not be allowed to take photos of anything pertaining to the government. While the political system has little effect on tourism, you may at times find it uncomfortable.
Don't Forget Your Travel Insurance for Cuba
World Nomads' mission is to support and encourage travellers to explore their boundaries. They offer simple & flexible travel insurance, and safety advice to help you travel confidently.
They've been doing it since 2002 – protecting, connecting, and inspiring independent travellers just like you.
Get a quote below or read our in-depth review!
World Nomads provides travel insurance for travelers in over 100 countries. As an affiliate, we receive a fee when you get a quote from World Nomads using this link. We do not represent World Nomads. This is information only and not a recommendation to buy travel insurance.
Sunny Viñales Day Tour From Havana
On this day trip, you'll visit the famous Cuban coffee and tobacco plantations in Viñales Valley! Enjoy a welcome drink before setting out on a 4-hour trek on the area on horseback.
You'll ride through the plantations, with a knowledgeable guide who will tell you all about their fascinating histories! Stop at some beautiful caves and a lake. Lunch is served at a beautiful old Cuban restaurant, Finca el Paraiso.
After that, you'll visit Cueva del Indio, an amazing old Indian cave, by boat. You'll also see the Botanic Garden in Vinales, and the massive, brightly colored Mural de Prehistoria! You will even learn how Cuban cigars are made and get the opportunity to try one.
Yumurí Valley Jeep Safari
Another incredible Cuba point of interest is the Yumurí Valley! Explore over 150 kilometers of the area's lush green landscape on an off-road Jeep Safari! You'll cross the rivers and quarries, see royal palm tree groves and small Cuban countryside villages.
Then, head to the beach to tan, snorkel and swim! Explore the partially underwater Saturno Cave and watch the ocean bed activities of exotic fish and Carribean creatures.
Next, you'll tour Matanzas, known as the "City of Bridges". Enjoy panoramic views of the seventeen bridges that cross the 3 rivers traversing the city. You'll then drive through Yumurí Valley to reach the ranch where you'll have lunch and cocktails!
Afterward you can enjoy a horseback ride, relax with a view, or go canoeing! The tour ends with a 30-minute boat ride, looking out over the Caribbean ocean and the coast.
Catamaran Cruise Tour to Cayo Blanco with Dolphins
Enjoy a full-day tour to the gorgeous Cayo Blanco! Here you will have the opportunity to explore the vibrant, bustling fish communities and the reef formations, and admire the unique Gulf of Calzones.
Plus, swim and snorkel with playful dolphins at Rancho Cangrejo! It's an amazing experience, and one which does not harm the dolphins in any way (so, not SeaWorld). Snorkel in the coral reefs full of life. It's ideal for families and couples!
After your exciting day of water-bound activities, you'll enjoy a Caribbean lunch and some laid-back beach time, working on that tan or lying in the shade of palm trees.
Tour to the Caribbean and Crocodile Farm
Come face to face with crocs on this awesome full-day tour. This Cuba tour will take you through the naturally diverse and striking Zapata region of the island, where you'll get far off the beaten path and explore the more rural side Cuba.
The crocodile farm you'll visit allows the prehistoric animals to live in their natural habitat. That's where you can view them. On the banks of the river, while you cruise along it in a boat. Don't worry, it's safe!
Afterward, you'll enjoy a delicious Cuban lunch, and get some free time to snorkel, swim, sunbathe, and sip on cocktails. Basically just living that idyllic island life you always dreamed of!
Everglades, Miami City Tour & Bay Cruise
Take a short flight to Miami to see all the best the famous coastal city has to offer! This tour includes a trip through the Everglades, where you can spot rich wildlife in the swampy landscape, like turtles, snakes and exotic birds.
Then, visit Miami's hotspots, like Coconut Grove and the movie-ready Miami Beach. You tour guide will tell you all about the attractions you see, including their history and any movies they've been in!
Finally, enjoy a cruise around the bay and past 'Millionaire's Row', where celebrities' houses line the bank. It's a massive contrast to the last few days on your Itinerary for Cuba, and worth seeing just for that.
Find out what people want to know when planning Cuba itinerary.
Conclusion
There's no end to things you can do in Cuba! But when you're only spending a few days on the island, these are certainly the best way to fill your days.
You'll end the tour of Cuba with incredible memories and a great tan. Not to mention a way better understanding of the country's unique history and culture! That's the way all trips should end, we think. With joy and knowledge in equal abundance.
So get packing! Cuba has some great accommodation options and something for everyone. Whether you're looking for summer fun or a great way to spend some time over the winter season. You don't want to miss out!
---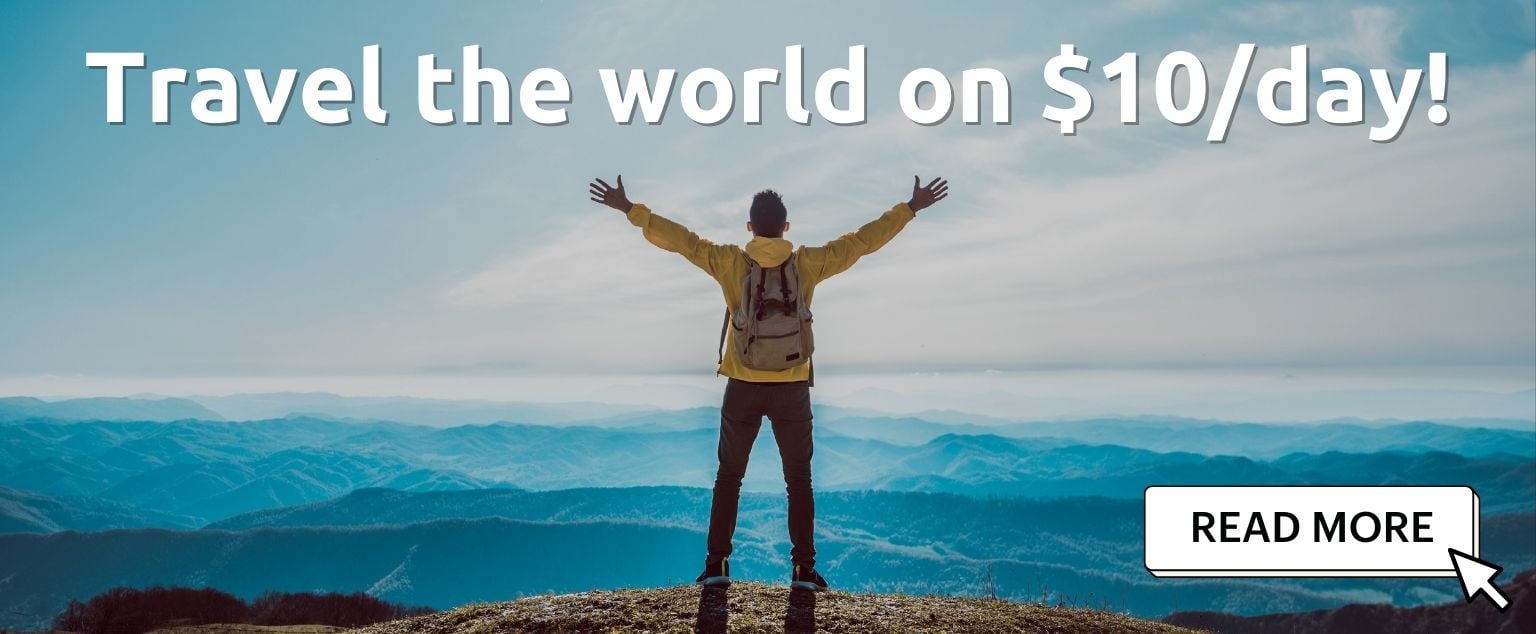 And for transparency's sake, please know that some of the links in our content are affiliate links. That means that if you book your accommodation, buy your gear, or sort your insurance through our link, we earn a small commission (at no extra cost to you). That said, we only link to the gear we trust and never recommend services we don't believe are up to scratch. Again, thank you!