Cuba sparks the interest of every globetrotter; it captures the imagination with its fascinating history, images of Che Guevara and "Viva la Revolución" plastered all over the streets, and old vintage cars – coupled with its life-loving people, infectious salsa music, the world's best cigars and rum, and beautiful landscape.
It's as if Cuba were a magical little island trapped in time.
And you're dying to see it for yourself – we get it! But before you head out for an epic backpacking adventure through Cuba, there are some guidelines and tips to follow for knowing what to pack for Cuba.
This may be one of the few destinations where our first rule of what to pack isn't to pack light. There are items you'll be hard pressed to find in Cuba and will need to bring with you. Because of sanctions and its economic situation, don't assume you can pop into a convenience store and pick up your favorite brand of toothpaste if you forget to pack it. Your brand options are limited – if you can find the item you need at all.
But – don't fret – we've put together this comprehensive survival guide for you with our top 23 needs packing checklist, what to wear in Cuba and what to leave behind. We've also included a useful breakdown of Cuba's seasons and what to pack accordingly.
Top 23 NEEDS for Cuba – Cuba Packing List
Backpacking Cuba simply awesome. It's a unique place with its own set of limitations, but if you plan well and travel prepared, you'll fall in love with those warm Havana nights!
Knowing what to explore in this beautiful country will make your adventure a lot more enjoyable, so come up with a rough Cuba itinerary before you start your travels.
#1 – Nomatic Travel Bag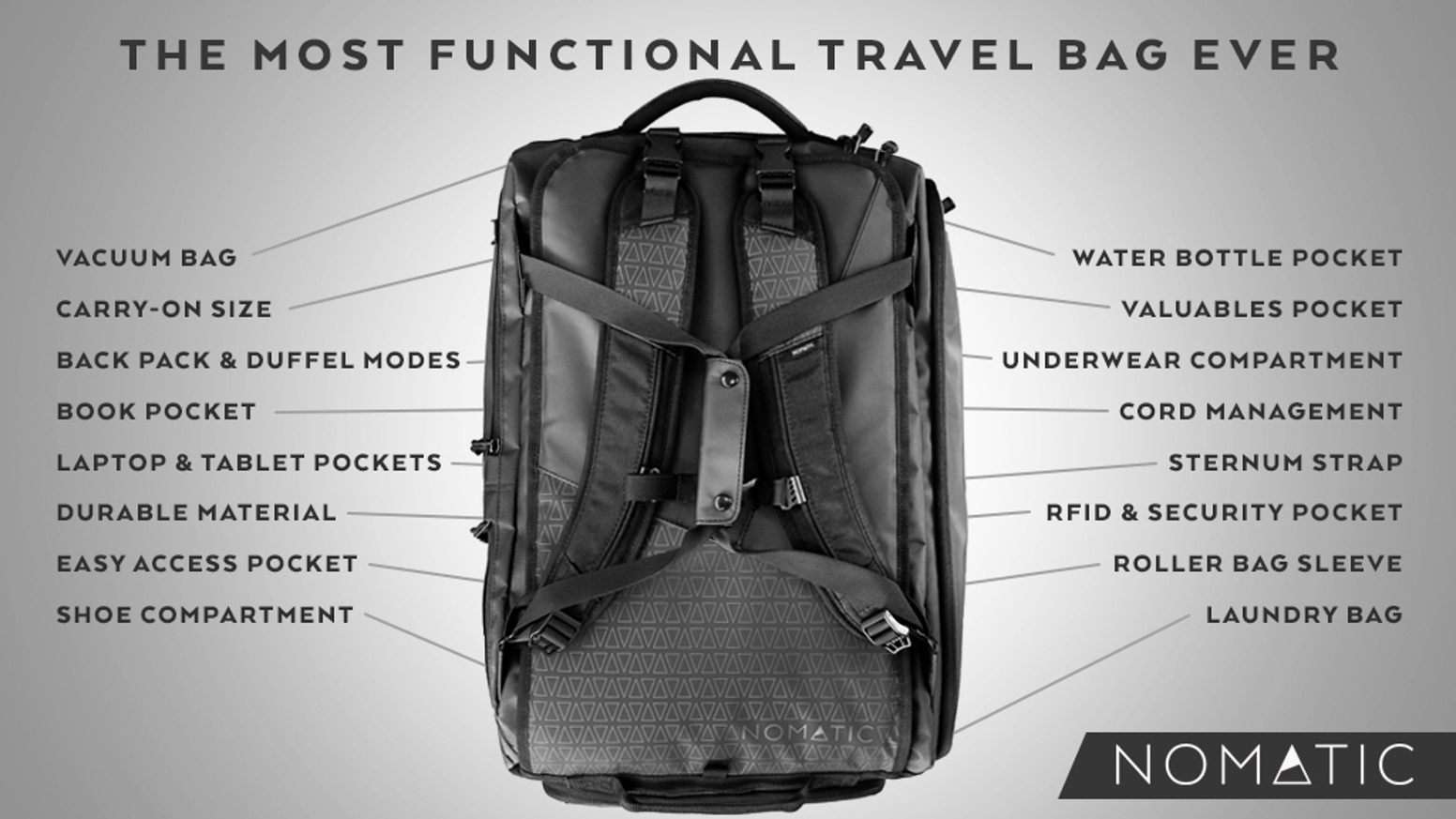 With Cuba's cobblestone – and often dusty – roads, you need a travel bag that's as durable as it is functional. Our top backpack recommendation is the Nomatic Travel Bag because it has all the bells and whistles every backpacker needs – including cool pockets and compartments to organize your things and to maximize precious packing space. It's also made of resilient waterproof material that will withstand the most rugged of conditions. Check our in-depth review here.
#2 – Active Roots Security Belt
A security belt that you can wear to keep valuables out of sight definitely needs to go on your what to take to Cuba checklist. You'll be relying on cash everywhere in Cuba, and the safest place to keep that money is on your person. We love that Active Roots Security Belt is a normal-looking, stylish belt from the outside but houses a hidden zipper pocket on the inside that no outsider would know is there – perfect for stashing cash!
Need a little more storage?
When moving from place to place, you should keep your travel documents and other valuables on your body. Your carry on isn't safe, even when it's under your seat or overhead.
A full-sized money belt that stays tucked under your clothes keeps your documents and cash organized during your travels and assures nothing critical gets left behind or stolen.
#3 – World Nomads Insurance
If you want to make it past immigration upon arrival and actually enter Cuba, tourists are required to show proof of travel insurance. Not that you would want to travel without it anyway. We trust and highly recommend World Nomads Insurance because they cater specifically to travelers and cover costs for medical needs or emergencies, plus will reimburse for lost or stolen items and trip cancellations. They have lots of flexible and affordable plans to suit your needs.
#4 – Active Roots Water Bottle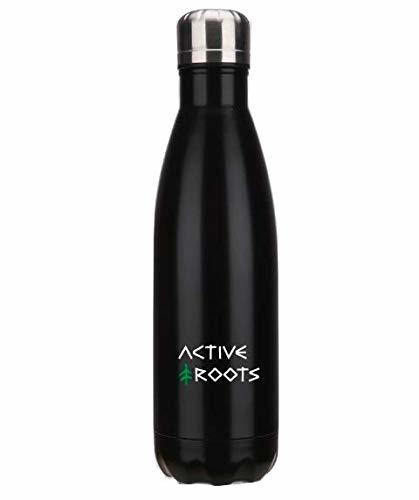 Cuba's tap water is very polluted and not safe for consumption. Stock up on bottled water when you can for drinking and brushing your teeth. In Cuba's humid tropical weather, you'll need to stay hydrated and want to keep your drinking water cold. A stainless steel bottle, like the Active Roots Water Bottle, is the way to go. Plus, it holds an impressive 25 ounces, which is 8 more than comparable bottles.
#5 – Combination Lock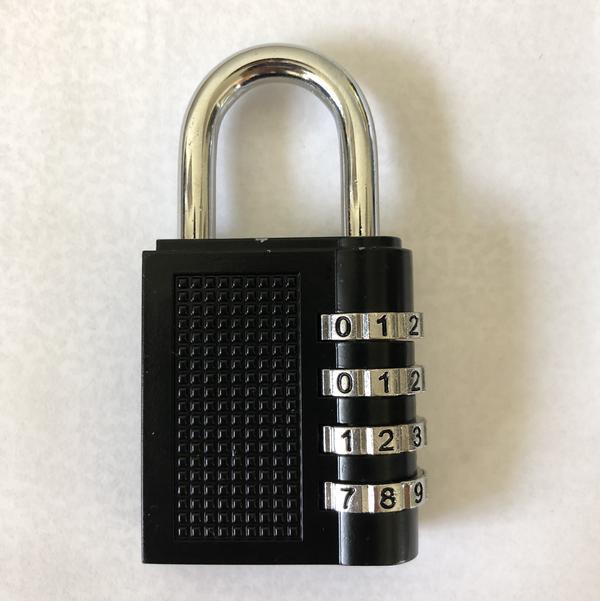 While traveling in Cuba, you always need to keep your bag locked. This includes any time that you leave your bag unattended in hostels our guest houses and when traveling on buses, taxis, and airplanes. The Active Roots Combination Padlock is simple and easy to use with a resettable combination. You may also want to consider a cable lock to keep your bag extra secured in guest accommodations and public transportation.
#6 – Skeletool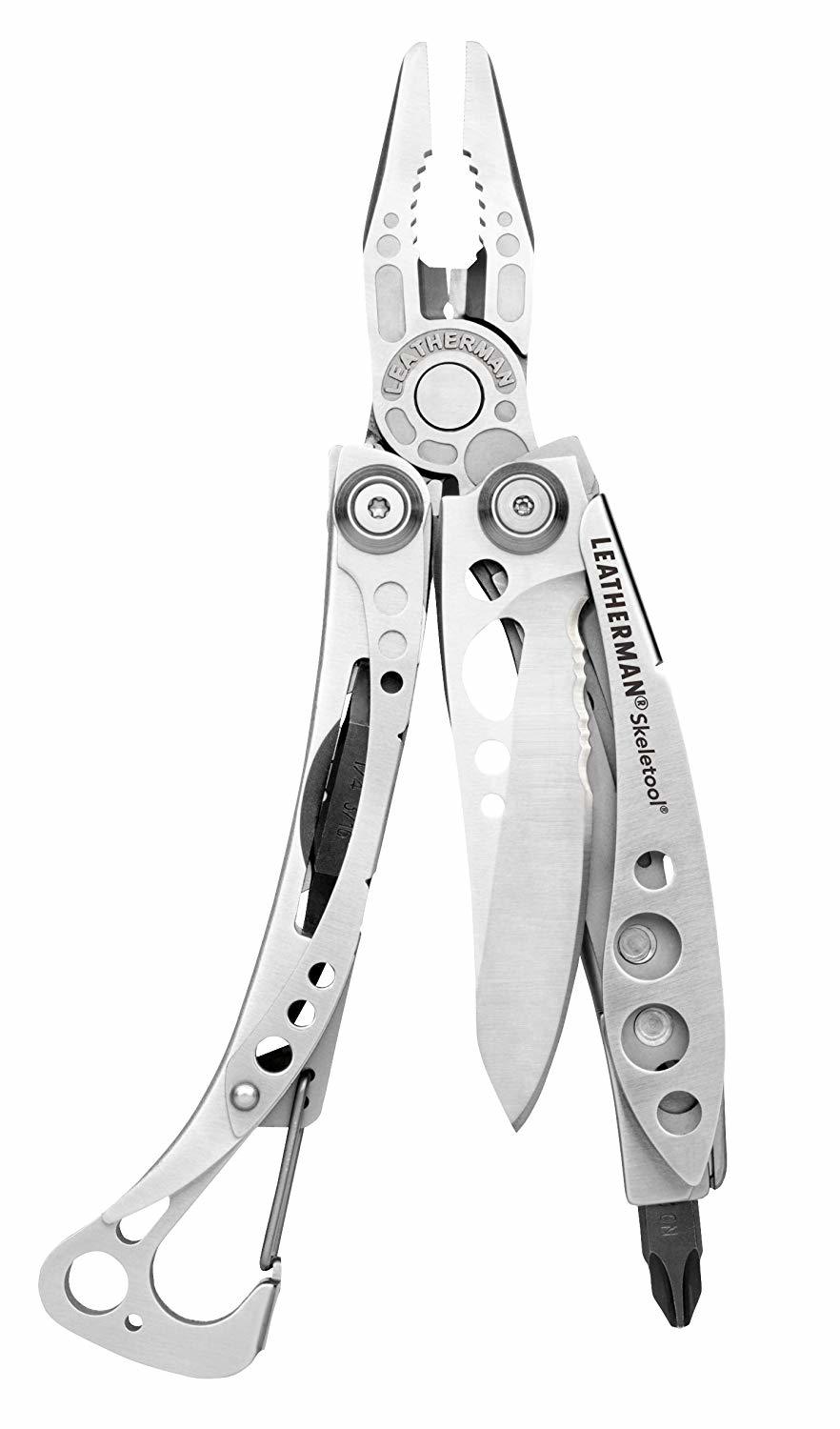 All resourceful backpackers should travel with a small multi-tool, like the Skeletool. You never know when a pair of small scissors, knife and bottle opener will come in handy! You're bound to find a portable size – keychain or pocket-size – with different available tools that call your name. If you've ever had a travel encounter where you wish you had a bit driver, there's a model for that!
#7 – Active Roots Microfiber Travel Towel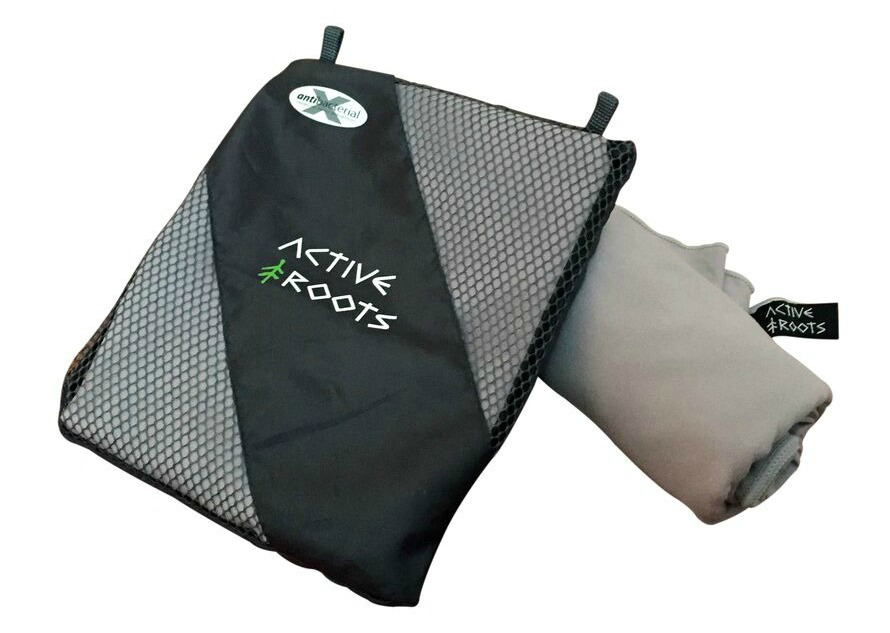 A must-have backpacker item is a microfiber travel towel. Always have your own in case you're unsatisfied with the condition of the towel your budget accommodation provides – if one at all. Cuba is an island, so activities involving beach and water are aplenty. Having a towel on-hand just makes sense! Our favorite is the Active Roots Microfiber Travel Towel because it's compact, anti-bacterial and dries in under an hour.
#8 – Active Roots DayPack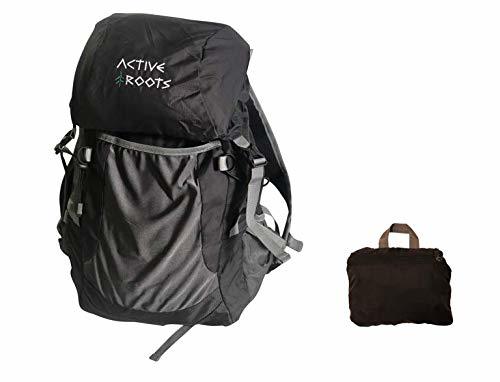 It's always worth having a daypack with you whenever you travel but often NOT worth carrying something bulky around. The Active Roots adventure daypack is hands down the best foldable day pack around, it comes with a water bottle holder, folds down super small yet provides plenty of space for your day-venture and is tough and sturdy.
#9 – Fairywill Electric Toothbrush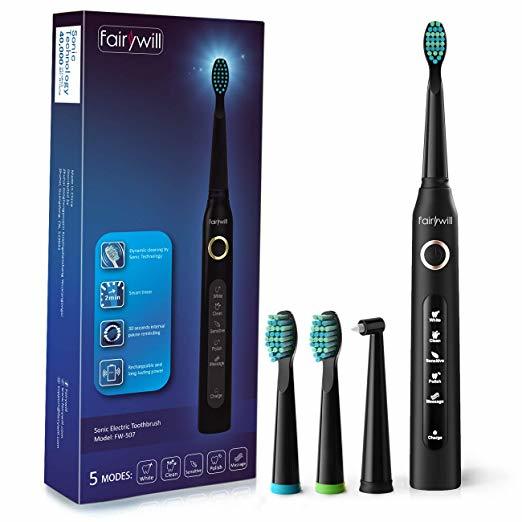 This may not be top of mind for a Cuba packing list, but trust us when we say, you need to add a Fairywill Electric Toothbrush to your checklist! It has three modes to choose from to keep your pearly whites white and clean. After long days of possibly not-so-luxurious travel, you'll grow to love how awesome the massage setting and superior teeth cleaning feels. It's compact and lightweight – and perfect for travel.
#10 – Mosquito Repellent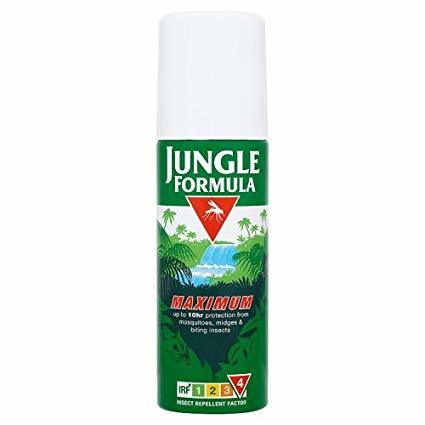 Mosquitoes are prevalent in Cuba's hot, humid weather. In addition to their bites being itchy and annoying, mosquitoes in Cuba have been found to be possible carriers of dengue or Zika. You want to protect yourself with the strongest DEET-containing repellent. Our preferred kind is Jungle Formula Maximum Range because it's been tested against mosquitoes in tropical locations and contains 50% DEET – the strength recommended by the WHO.
#11 – Sunscreen
The weather in Cuba is hot year-round and the sun is strong. Whether you're out enjoying Cuba's many beautiful beaches or out exploring Havana, you'll need to apply – and reapply- plenty of full protection UVA/UVB sunscreen to avoid nasty sunburns. You won't find good sunscreen in Cuba – whatever you're lucky enough to find will probably have a past-due expiration date. Be sure to pack your own carry-on size bottle or sunscreen stick.
#12 – SunGod Sunglasses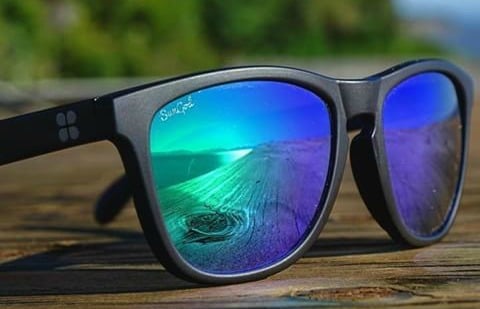 For Cuba's sunny weather, you'll definitely need a pair of durable, protective sunglasses. We're big fans of SunGod Sunglasses because they're designed for performance and built to withstand the elements. You can rest assured their triple-layer scratch resistant lenses and their resilient Adventureproof? Frame Material frames make these sunglasses practically damage-proof. But if you somehow manage to do so – no worries – SunGod will repair them for free! Read more on why they're awesome.
#13 – Travel Jungle Gym Set
Whether you're traveling for a weekend or for a year, it's difficult to keep your usual workout routine on the road. There are loads of workouts online to print and follow, but there's nothing like being in a gym with proper exercise equipment. Enter: Monkii Bars. You can set up your workout station anywhere – hotel rooms, mountainsides, your backyard – and the pocket gym comes with its own app so you can learn the ropes (cough, cough) of staying fit on the road!
#14 – Sun hat
Staying on the subject of Cuba's strong sun, we highly recommend packing a foldable straw sun hat. You've probably seen pictures of Cuban men wearing their hats and smoking their cigars – it's a classic image because hats are very much a Cuba fashion staple. Not only will you add precious sun protection for your face, but you'll fit right in and be in vogue at the same time!
#15 – Cell Phone Camera Accessories
It's great if you have a compact digital camera or other travel photography equipment to capture those precious Cuban moments. But if you don't – and choose to make your phone your main photography apparatus – you should consider adding a small cell phone accessory to make those shots pop. A simple selfie ring adds the right amount of light to enhance the natural beauty that's hard to fully capture in a photo – or a portable lens kit that will greatly improve your photo quality.
#16 – AR Toiletry Bag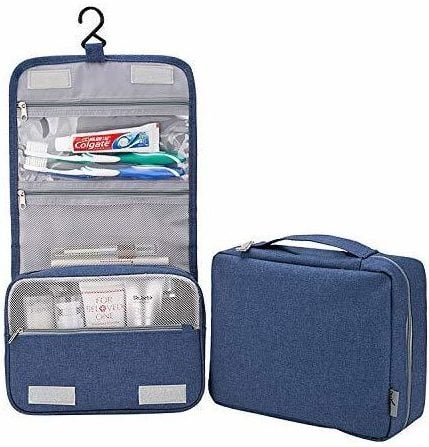 Another backpacker favorite for staying organized is a hanging toiletry bag. It's extremely helpful to have all of your accessories neatly gathered in one bag that you can hang for easy accessibility, especially when counter space isn't plentiful or even available. A well-organized bag is worth having whether you're tree whilst camping or a hook in the wall – it helps to have quick access to all your stuff.
#17 – Protective Cell Phone Pouch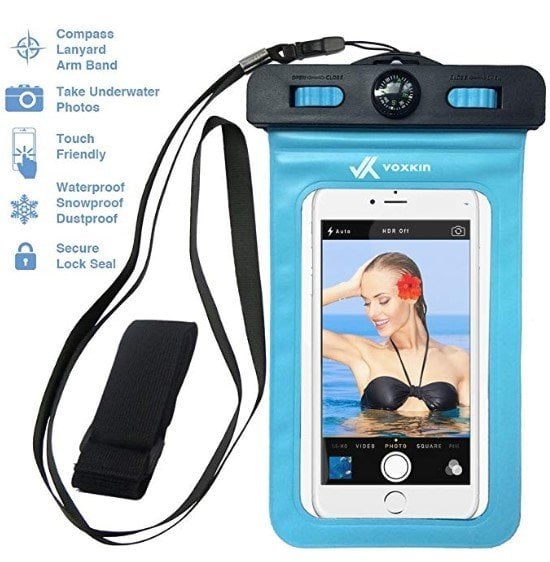 Accidental exposure to water and sand are sure-fire ways to damage cell phones. And with Cuba's island topography, phone damage is a very real possibility. The easiest way to avoid the headache of a broken cell phone is to keep it in a protective pouch or holder. You can also turn your phone into an underwater camera for some incredible shots of Cuba's tropical marine life!
#18 – Packing Cubes
In addition to the awesome pockets and compartments provided by your travel bag, you'll want an added organization for the rest of your bag too. Anything that helps keep you organized when you're living out of a backpack is worth it. Packing cubes are great because they save you from having to empty out your entire bag just to find that pair of blue shorts you're looking for. Just remember what clothing item type you pack in each size cube, and you'll be set!
#19 – Travel Pillow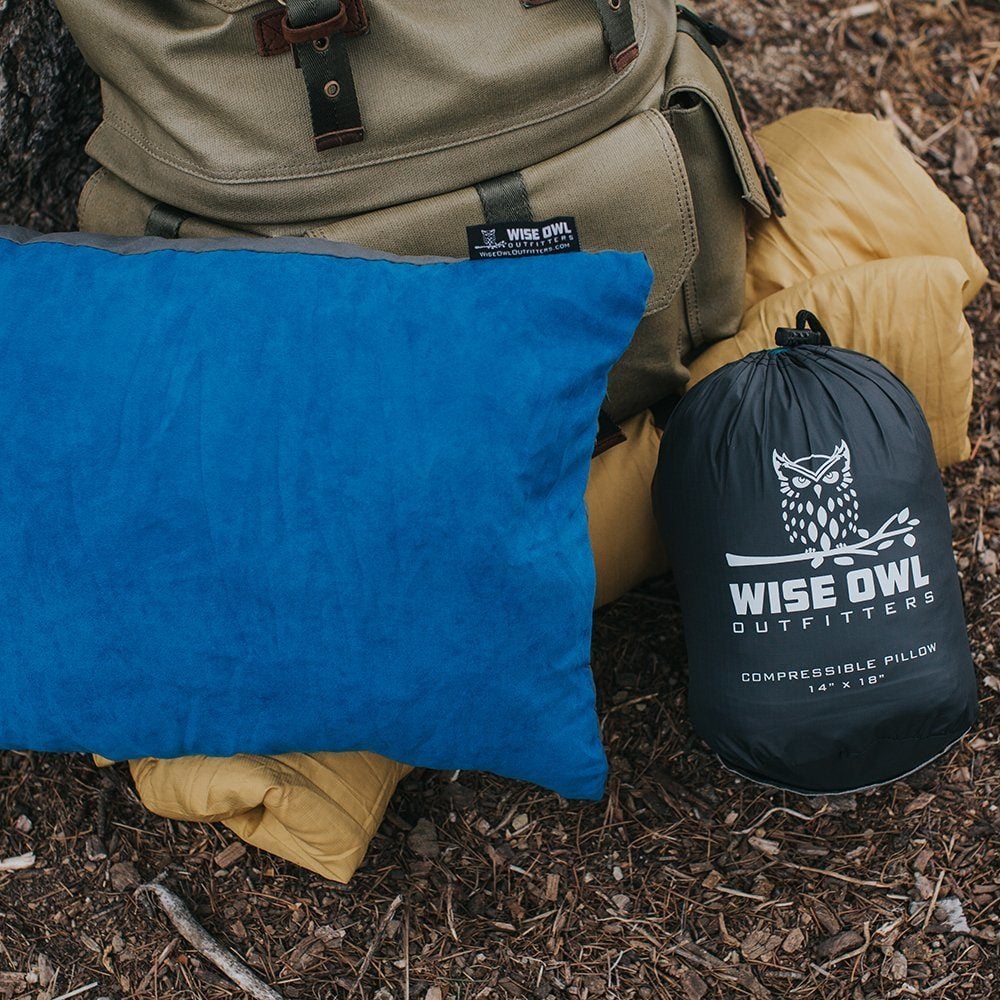 A compact, foldable travel pillow is another traveler-favorite packing checklist item. All long public transportation rides – whether on airplanes or buses in Cuba – are more comfortable with your trusty pillow. Plus, you can't guarantee the quality or comfort of the pillow you'll get in your budget-friendly Cuban accommodations, so a travel pillow can be a godsend. It's also nice to know your pillow is yours only – and hasn't been slept on by anyone else's head!
#20 – Sanitizing Wipes
Conditions in Cuba can be dilapidated and dirty – some places more so than others. And, as all backpackers know, travel in general is very germy. You'll increase your chances of staying healthy and not catching an unwanted virus by cleaning your hands regularly. When a sink and soap isn't convenient or available, always have a pack of biodegradable sanitizing hand wipes in your daypack to have readily on-hand.
#21 – Travel First Aid Kit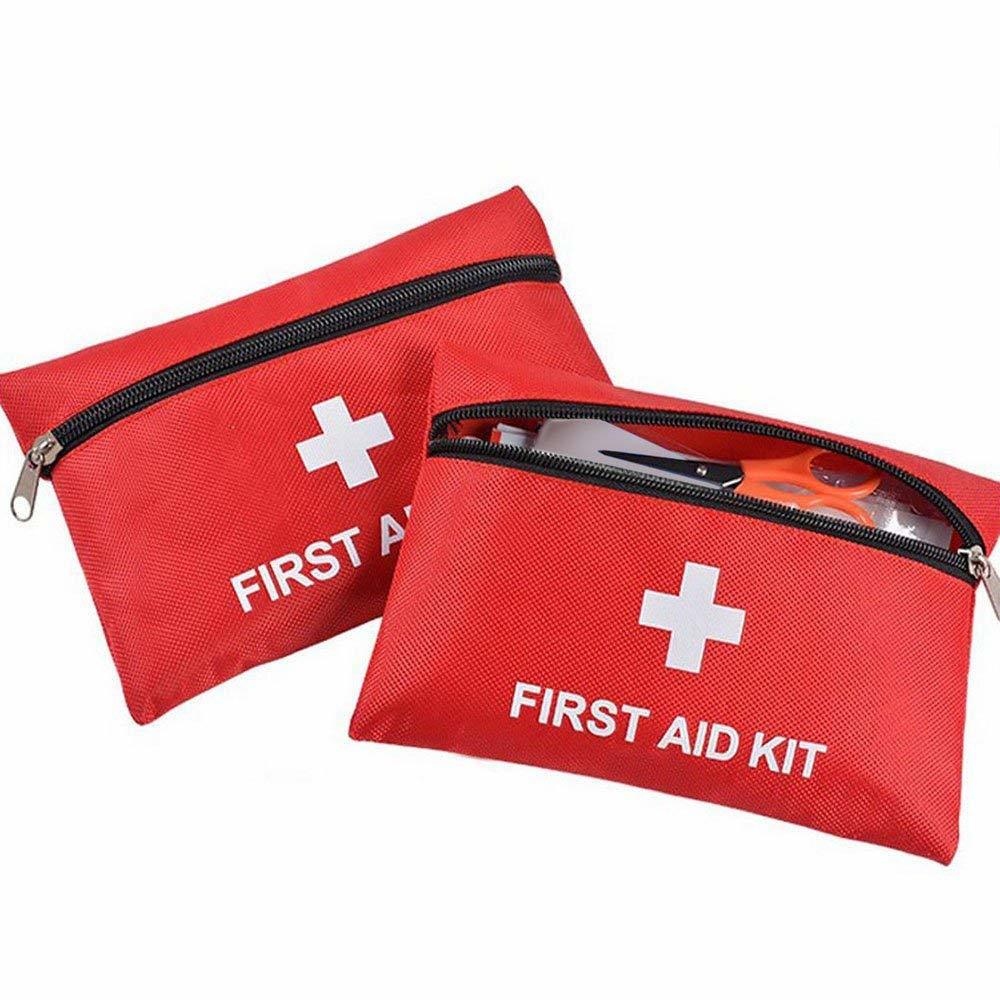 You shouldn't count on finding pharmacies in Cuba that are well stocked with over-the-counter medications and the band-aids that you're used to. The best way to ensure you have access to what you need in terms of basic first aid is to travel with your own kit. Make sure to include alcohol pads, bandages, band-aids, headache and diarrhea medicine, rehydration packets and your prescription medication. If you get sick, you don't want to go on a long hunt for some relief!
#22 – Snacks
Ok, guys here's the truth: most of the food you'll find in Cuba's isn't very tasty. Unless you're dining at a nice restaurant or a guest in someone's home, expect to find mediocre on-the-go food and a lack of snack choices. Obviously, you can't stuff your backpack with value-size boxes of chips, but you should pack trail mix or protein bars – food items that aren't bulky but filling. Better to have backup when hunger strikes!
#23 – CASH
Another very important item you'll need to pack plenty of is cash. Yes, that's right – we're recommending that you actually bring all of your travel money in cash with you. Americans won't be able to use ATMs and most places in Cuba aren't set up to accept credit cards – you'll see lots of "cash only." Getting CUCs (Cuban convertible pesos) ahead of time isn't an option either – your only choice is to exchange your cash once you arrive.
What to Wear in Cuba
As one might imagine on an island known for sunny weather, upbeat salsa music, and friendly people – Cuban fashion is pleasantly casual. Typical Cuba street fashion is informal and urban, and locals dress to be comfortable in almost year-round sweat-inducing temperatures – lightweight tank tops, t-shirts, blouses, shorts, jeans, and dresses are all a go! What to wear in Cuba for you should include these same items.
As for what to wear in Cuba at night, smart casual is the style. A going-out-in Cuba outfit idea for guys is a pair of dark chinos and a light button-down shirt. For women, a perfect Havana outfit would be a maxi dress, a pair of earrings and leather sandals. There's no need for formal wear no matter where in Cuba you go.
For beach towns, you'll want swimwear and cover-ups. Shorts, flip-flops, and sundresses are the norm. Wear your sun hat for sun protection and as a fashion accessory when walking around and exploring the sights.
Overall, don't wear anything too flashy or too touristy to call attention to yourself. Although Cuba is generally safe, theft does occur, and you don't want to make yourself a target by wearing an outfit that screams, "I'm a tourist carrying cash!".
Stick to wearing informal, comfortable clothing for daytime activities with a touch of style for what to wear in Cuba at night – and dress for the seasons. As we mentioned, it's pretty hot year-round, but there are some seasonal factors to consider.
Visiting Cuba in Summer
Cuba's weather is hot – June, July, and August have average maximum temperatures of almost 90° F, but it's easy to get days that reach over 95° F. Average minimum temperatures are in the mid-70s. Even at night, throughout the entire summer, you won't find temperatures below 70° F.
Be aware that summer is also Cuba's rainy season, which starts in May. So in addition to the heat, expect rain showers at any time. On the upside, it's Cuba's low season, so attractions are less crowded and you'll find better deals. If you don't mind some heat and rain, in exchange for fewer fellow tourists, summer could be your season!
If you want an extra dose of Cuban culture, stay for the Havana carnival that takes place in late summer – just be ready to be surrounded by very loud music, lively dancing, and heavy drinking!
As for what to wear in Cuba in summer – lightweight, breathable clothing should make up your entire wardrobe. A couple of Cuba outfit ideas are a pair of cargo shorts with a moisture-wicking t-shirt and a pair of lightweight summer pants with a tank top. Don't forget a light rain jacket and travel umbrella!
Visiting Cuba in Fall
Cuba's rainy season continues through September and doesn't begin start to subside until late October or November. The Cuban weather is still hot, but nights become noticeably chillier. September and October are known for the highest number of hurricanes; this is something to keep in mind if fall is your travel period of choice. The average autumn temperatures range from 70 to 85° F.
November marks the start of the dry season, so some travelers take advantage of this month to enjoy clearer skies before the winter tourist rush hits. There's still a chance of showers, but considerably less – with comfortable max temps averaging at 80° F.
For autumn, your 'what to pack for Cuba' checklist should include layers – mainly ones you can remove if you get soaked. Lightweight, quick-drying items are still the way to go. You'll need your rain jacket and bring any water-proof clothing you may have. Another Cuba packing essential is a scarf – you may not think you need it in hot weather, but it'll come in handy for windy conditions and protect you from sudden drafts!
Visiting Cuba in Winter
Hello, Cuba high season! December, January, and February are Cuba's most visited months, especially around the holidays. With cold winter weather in the rest of the northern hemisphere, many northerners flock to Cuba for a sunny reprieve.
It's easy to see why, as Cuba's winter is not cold, but also not too hot. Cuba weather remains at pleasant temperatures averaging from 65 to 80° F. The other draw is that it's the height of the dry season, so beach time and outdoor activities are easier to plan. Although the overall conditions are temperate and sunny, temperatures do fluctuate- and you may encounter occasional cold fronts that sweep down from the north.
For winter wear, Cuba packing essentials for sightseeing include shorts, lightweight pants, t-shirts, blouses, and long sleeve shirts. You'll also want to add an outer layer, like a sweater or light jacket, to ward off possible evening chills. Should you experience a cold front, a pair of jeans, a jacket, and a scarf will be useful!
Also bring your beachwear to take advantage of the rainless, sunny days. Pack a pair of jean shorts, tank tops, and t-shirts. Oh, and don't forget your sun hat and sunscreen!
Visiting Cuba in Spring
Cuba's spring (March, April, and May) is a great shoulder season to consider for your Cuban travels. March and April still fall within the dry season, and temperatures stay within a comfortable 70 to 80° F range. Beach and water-focused activities are alive and kicking – until about May when the rainy season makes its way back.
There are fewer tourists in Spring, which is always a plus for having popular attractions and more beach space for yourself. There's usually an Easter holiday rush, so you may want to avoid that week if you're averse to crowds.
If you want to travel in late April to May, be aware that Cuba weather conditions may fluctuate quite a bit from one day to the next – or even within the same day. You may have a very hot morning, followed by an afternoon downpour; or a warm, sunny day followed by a very windy day.
Your Cuba spring packing checklist should include lightweight clothing with some layering options. Stick to shorts, capris, jeans, light shirts, long-sleeve t-shirts or blouses. A light rain jacket is a good idea – just in case – and a sweater or other outer shell if the temperatures drop.
What Shoes to Pack for Cuba
With Cuba's casual style and laid-back island atmosphere, it makes sense that the shoes you pack for Cuba are casual as well. Cuba has lots to see and is best explored by foot – so you want those casual shoes to be comfortable and breathable.
Women can't go wrong with a pair of comfy sneakers for all-day sightseeing and for seasons where temperatures are a bit chillier. Leather sandals are a great choice for daytime wear, but also dress up well for a night out on the town. You can pack a pair of wedges or low-heeled shoes if you plan on many salsa-filled nights – and if you have room – but a good pair of sandals will suffice for all occasions.
Men should also pack a comfortable pair of sneakers for walking around town and for more rugged walks through the countryside. For nighttime activities that call for a dressier look, a good option is a pair of boat shoes or dark leather sneakers.
Both men and women should pack a pair of flip-flops. What to wear in Cuba in summer usually pairs just fine with flip-flops – plus, you'll want them for the beach or any other water-based recreation.
Females – What to Pack for Cuba
Here are our packing tips for every woman's Cuba survival guide!
For Convenience
Remember, ladies, you likely won't find your favorite brand of toiletries and cosmetics in Cuba. If you have sensitive skin or are partial to a particular type of deodorant, you must bring it with you. This includes the following:
Makeup – it's not a bad idea to pack a couple of choice makeup items – like mascara, tinted lip gloss and a tinted moisturizer (both with SPF). Not only are these nice to have for dressier nights out, but SPF coverage of any kind is helpful in Cuba's intense sun. No need to overdo it, but if you think you might want some makeup, don't expect to buy it once you get there.
Lotions and moisturizers – as a female, you probably like to moisturize your skin – especially your face. Don't expect to be happy with any moisturizers you find in Cuba – if you find them.
Hair ties and hair accessories – if you have long hair, keeping your hair out of your face and off your neck – particularly in hot weather – is the norm. Again, don't assume you can find simple accessories like this in Cuba, so pack your own!
For Hygiene
If you get your period, female sanitation supplies – specifically tampons – are hard to find. Don't get stuck in an uncomfortable situation by not bringing your own feminine products.
Pack accessories that keep you safe!
Infinity scarves are chic and classy, but some even provide a hidden pocket to keep your valuables.
The Active Roots Zipper Scarf is your run-of-the-mill infinity scarf but with a hidden pocket that's big and sturdy enough for a night's cash, your phone, a passport and (hell with it) some snacks too!
Males – What to Pack for Cuba
Guys, we have some packing tips for your what to take to Cuba checklist too!
For convenience
Just because you don't wear makeup, or maybe aren't a heavy moisturizer user, doesn't mean you shouldn't pay close attention to what toiletries you pack. Don't get caught without your essentials because you'll probably be outta luck!
Deodorant – remember that you'll sweat in Cuba. A lot. If you want something you know is effective, please pack it!
Razors – a backpacker scruff isn't a bad look, but, if you want to stay trimmed and cleaned up – bring a razor – or you may be beard-bound, whether you want to be or not!
For comfort
Whether your Cuban travels take place in summer or in winter, you'll appreciate having a versatile piece of moisture-wicking headwear. You can use it as a headband, full-head cover or Rambo-style to keep sweat at bay, or use it as a neck guard for chillier nights and windy days. They're also great to cover your mouth in, particularly dusty and polluted conditions.
What NOT to Pack for Cuba
We've covered everything on what to pack for Cuba, now check out our tips on what NOT to pack for Cuba!
Don't pack anything valuable you'd be devastated to lose. When you're traveling from one place to the next, the chance of misplacing items – or getting them stolen – greatly increases. If it's worth a lot to you – and you can survive Cuban without it – leave it behind.

Don't pack books. You'll be carrying enough weight with all the toiletries and gear you need to bring with you that you can't buy in Cuba. Besides a Cuba travel book, leave other books at home. Pack a lightweight e-reader with pre-downloaded books instead.
Don't bring a drone. Ok, unless you're a hardcore professional photographer, a drone probably didn't top your list. But drone technology – along with other interesting items like a handheld GPS unit and "adult content" material – will be confiscated.
The Best Backpack to Pack for Cuba
Like all backpackers, you know that every time you venture off, you're carrying your livelihood on your back – so having a travel bag that's dependable, durable and efficient is critical. Which is leads us to the Nomatic Travel Bag, and why it's our #1 recommendation for the best backpack to pack for Cuba.
For starters, it's so functional; it covers every detail – including ones you probably never even thought of! Because of its smart design, you can fit a lot more than you think in a carry-on size bag. There are pockets and compartments for everything – wish you had a separate compartment for your shoes and underwear? Wish granted! Always wanted a separate pocket for your water bottle and a pocket for security and RFID protection? You got it! How about a mesh laundry bag to keep your stinky clothes aired out and separated from your clean clothes? Done!
We're also in love with its innovative design and it is the best we've found in the realm of travel backpacks so far. Choose between backpack or duffel bag-style portability with the Nomatic travel bag's innovative strap system. Maximize your comfort – and save your back – with its detachable sternum and waist straps.
And lastly, it's made of waterproof, durable material that can withstand the abuse of getting tossed around on public transportation and lugged through dusty and off-the-beaten-track roads. Didn't we tell you this bag is a winner?
Final Thoughts on What to Pack for Cuba
Ok, amigos, that should do it! Your Cuba survival guide – complete with Cuba packing essentials covered by our top 23-needs packing list, tips on what to wear in Cuba based on seasons that fit into Cuba street fashion, special tips for gals and guys and what NOT to pack for Cuba.
Knowing there's lots of stuff you can't get once you arrive in Cuba can be nerve-wracking – but just follow our tips, do your best to pack smart and let go of the rest. Once you're there, you'll relish in Cuba's electric vibe, people and culture – so sit back with a mojito, listen to the music and go with the flow!
Also – don't forget to sort your travel insurance! We've put together a roundup of the best travel insurance for backpackers, or if you're low on time, get a quote from World Nomads now, our favourite travel insurance provider.
Yay for transparency! Some of the links in this post are affiliate links. This means that if you book your accommodation through the site, The Broke Backpacker will earn a small commission at no extra cost to you. Your support helps me keep the site going.
---
Need More Inspiration?
Like this post? PIN ME!!!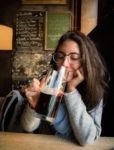 Writer and Editor, Ana Pereira is a California native, inspired by Earth exploration and introspection. Recently, she spent several months exploring Africa and South Asia. She spends most of her "down-time" out in the wilderness, climbing, hiking, and beyond, and is feverishly passionate about travel and health.