A colorful melting pot of African and Spanish culture, Cuba is a lively and super interesting place to explore. Havana is the crumbling capital of this communist country, home to relics of the colonial days of this island nation. And let's not forget: the rumba was born here!
Historically, Cuba hasn't always been in the world's good books. A US embargo remains in place on Cuba and has been since the 1950s Cuban Revolution. Rising tourist numbers since 2008 have meant a rising number of opportunistic pickpockets and thieves, too.
And then there's nature itself, hurricanes being the most dangerous thing here. So it's fair to be asking, "Is Cuba safe?" and that is exactly why we've created this epic insider's guide to staying safe in Cuba. Whether you're traveling with your family or solo, we've will be tackling different concerns you may have. So read on!
How Safe is Cuba? (Our take)
Cuba is awesome. There's a load of beautiful beaches, mountain trekking, and famously sultry nightlife. Biosphere reserves and UNESCO World Heritage Sites mean Cuba is packed with awesome stuff to do. Read our Cuba travel guide for more travel inspiration.
But Cuba also has some issues. Rewind a few decades right after the Cuban revolution and you probably wouldn't have been going to Cuba. However, in recent years, and with the death of Fidel Castro in 2016, things have started opening up.
Cuba is one of the last countries in the world to be a "truly" Communist country. The government still controls all the media and there's a strong police presence. Also, there's not a lot of freedom of speech.
Aside from politics, there's nature that can be dangerous. Hurricane season amongst other things can make Cuba a little precarious so make sure that you check when it starts and ends.
On the bright side, though, Cuba has great healthcare (more on that later).
Generally, Cuba has a low rate of crime and it's actually pretty safe, so long as you think smart.
Is Cuba Safe to Visit? (The facts.)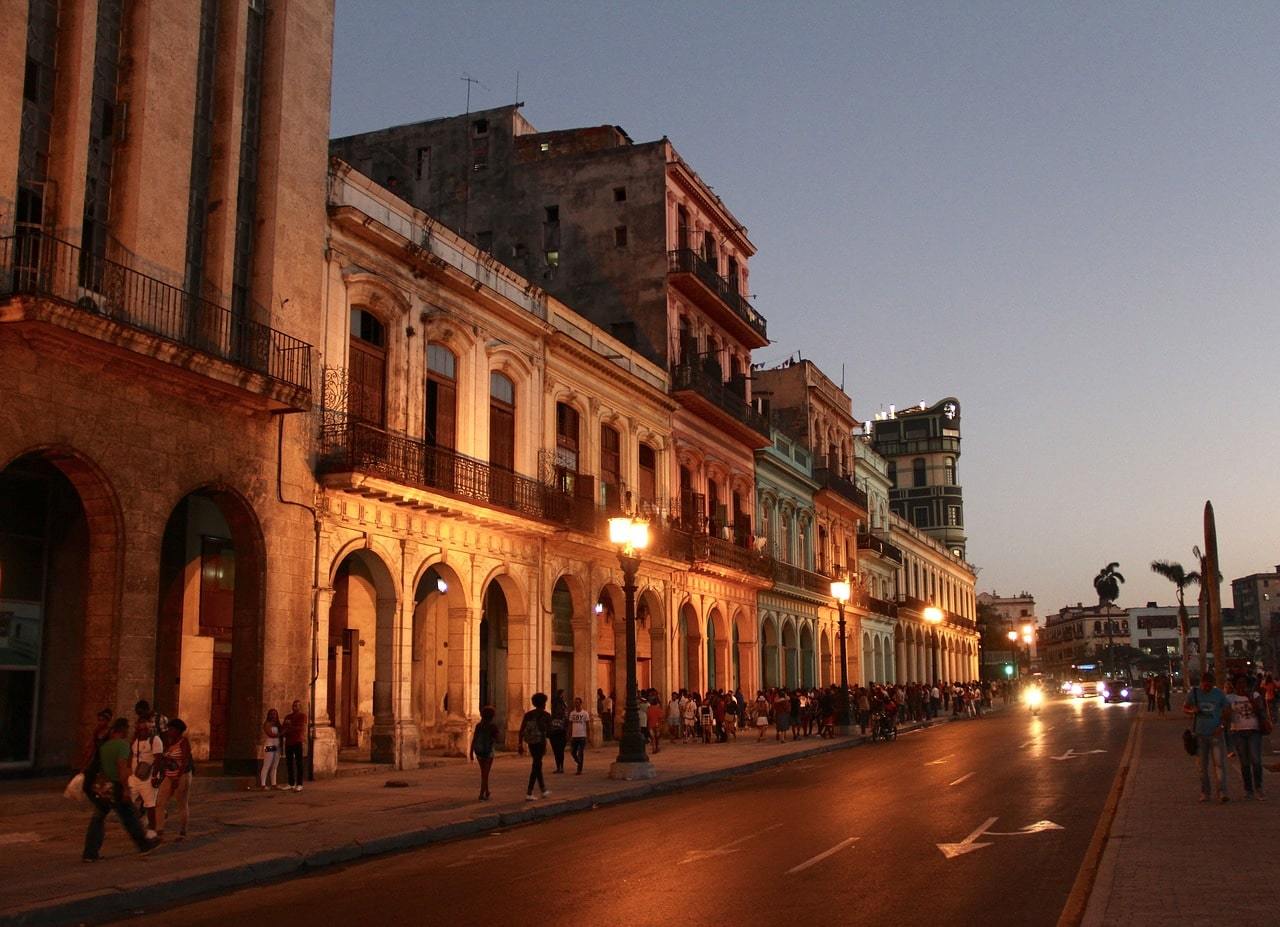 Cuba is safe to visit. And year on year, the visitor numbers speak for themselves.
In 2018, Cuba welcomed a record number of tourists: 4.8 million. That's up to a whopping 60% percent over the past 5 years. In 2019, they're expecting 5.1 million tourists.
When it comes to tourism, the Cuban government sees it as one of their main ways of getting money. Protecting tourists is the police's number one priority in touristed areas. The police will even question people who spend too much time with tourists – especially those who are of the opposite sex. This shows how much they want to protect anyone visiting Cuba.
Also, Cuba is very upper mid-range when it comes to safety on a global scale. It came 81st out of 163 countries listed on the Global Peace Index 2018. That may sound bad, but look at it this way: Greece is 79th – and the UK is 57th. Cuba's long term rival, the US, is 121st.
With more tourists all around the world every day, increasing numbers of people with more money visit Cuba and with it comes more opportunistic petty theft. This is the main crime on rise in Cuba at the moment.
It's pretty rare, though, and Cuba is pretty safe.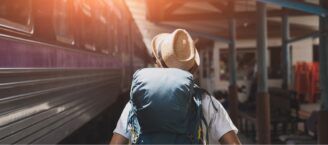 Unlock the The Broke Backpacker's GREATEST Travel Secrets
Sign up for The Broke Backpacker Newsletter to receive weekly tips on how to travel on a budget + a FREE copy of The Backpacker Bible!
Is it Safe to Visit Cuba Right Now?
If you want to go to Cuba, you should know there are certain things to be aware of. For example, Cuban people are quite strong-minded when it comes to politics and the political situation can create problems within the country. It's a one-party state which means that political demonstrations have to be sanctioned by the government and that freedom of speech is low.
Cubans might want to have a chat about politics, but be careful. Be respectful of this country when you talk about the Cuban Communist government, as you would with other countries, and be sensitive when it comes to mentioning Fidel Castro or Che Guevara as they are political icons in Cuba.
As mentioned earlier, hurricanes can be dangerous. Hurricane season runs from June to November so make sure that you do your research before visiting Cuba during this time of the year. For example, Hurricane Irma in May 2017 caused severe flooding, a lot of damage and a lot of people died. Also, power outages are pretty common after hurricanes; water supplies can be hard to come by; flights can get canceled so make sure that you sort out your travel insurance before your trip to avoid being stuck in a troublesome and expensive situation.
There also can be earthquakes. Thankfully, they're infrequent in Cuba. However, it's important to follow local advice and know what to do in case one does hit.
In general, though, Cuba is safe to visit right now.
Do you need Travel Insurance for your trip? Even if you're only going for a few days, that's more than enough time to get smote by wrathful angels. Have fun in Cuba, but take it from us, overseas medical care and canceled flights can be seriously expensive – insurance can, therefore, be a life-saver.
Travel mishaps can and do happen and it is well worth thinking about insurance before you leave home.
We have used World Nomads for years now and I have personally made several claims. Why not get a quote from them yourself?
Do be sure to read the terms and conditions to make sure that the policy covers your needs.
Getting an estimate from World Nomads is simple – just click the button or image below, fill out the necessary info, and you're on your way!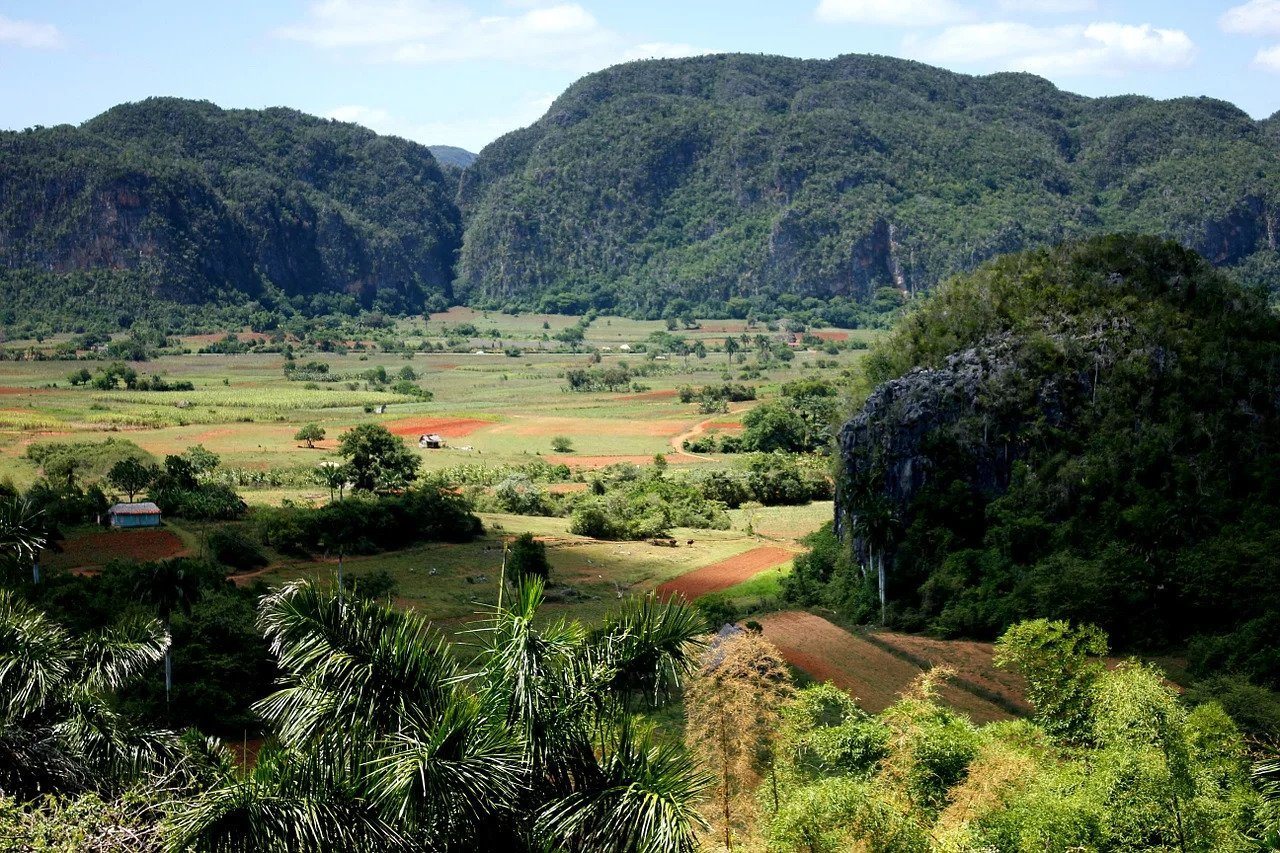 Cuba has a lot to offer. It's an amazing travel destination with beautiful nature to uncover and scintillating culture to soak up. But also, there are safety risks and a few dangers to take into consideration. Being aware of your surroundings and knowing how to deal with tricky situations is key. So with our travel tips for Cuba, we're going to help you travel smart and have an awesome time in Cuba.
Beware of pickpockets – it does happen. Secure your bag in busy places and keep an eye on people getting too close for comfort. To hide your cash, consider purchasing a money belt.
Petty thefts happen in areas such as Prado, El Centro, Old Town, Verdado, Malecon, Playa del Este – all in Havana. The beach in Varadero and Santiago de Cuba can be a little sketchy too. Be extra vigilant in these areas.
Don't walk around dripping in wealth – you'll be like a billboard for would-be thieves.
Your money or your life – some criminals carry knives or work in gangs. If someone wants to take something, don't resist. It's not worth it.
Be careful with your baggage at the airport – lock your suitcases and make sure your valuables are secure.
Begging happens – be careful of people getting too close. These sorts of things are exacerbated by people actually giving them things. Find another way to help locals, like joining Worldpackers.
Cuba limits certain sites and email clients – you might find yourself not being able to use some services. Skype is blocked, for example, but Facebook and WhatsApp work fine.
Don't keep shoes dangling off your bag – some backpackers love to do this. But good shoes can be hard to come by in Cuba, so some people may see shoes tied to a bag as easy pickings.
Lock all valuables in a safe at a guesthouse – things have been known to go missing. Use the safe or hide your valuables if there isn't one. If you don't have one, make sure you purchase a padlock.
It is often too good to be true – if a Cuban cigar is really cheap, then it ain't gonna be the real thing. Pay full price.
Keep an eye on your stuff at the beach – again, your shoes might be a target (apparently this is a thing) amongst other stuff.
Keep an eye on the local weather – hurricanes can be dangerous. Make sure you're not caught up or have somewhere to shelter.
No tourists are allowed to swim at Malecon in Havana – locals are, but you're officially not allowed to because it's dangerous. Be aware that the police will come and tell you off if you go.
When out at nightclubs, take care of your belongings – a good opportunity for thieves.
If you're a professional photographer, you'll need a permit – so still bring your camera, but make sure you get your permit first!
No drones – so, unfortunately, no epic intros for your vlog.
And don't take pictures of… – children, young people, women, military installations, government buildings. There are strict laws against this.
If you're tempted – just don't – a lot of prostitutes in Cuba are actually underage. There are heavy prison sentences for offenses related to minors even if you didn't know. Just don't.
Drugs are also not a good thing to get involved with – trafficking and possession can result in prison sentences.
Cover up against mosquitoes – the government does spray the nation with repellent to keep mosquitoes away, which is a bit toxic, but it stops the spread of mosquito-borne diseases. Still, covering up and wearing your own repellent is a good idea especially at dawn/dusk.
Cuba has a dual currency – the Cuban Convertible Peso (CUC) and the Cuban Peso (CUP). Be careful about changing your money. Use reputable and safe places.
Watch out at ATMs – your card might not always be accepted.
Basically, Cuba is generally safe to travel to. But our safety tips are really going to help you travel smart and safe around this cool Caribbean country. It's not always easy to travel to Cuba, so keep our travel tips in mind when you're there. The number one thing above all else is that you should just be aware of your surroundings. If someone seems sketchy, avoid them. Other than that, you're going to be fine!
Some General Safety Tips from the OG Broke Backpacker
Keeping your money safe in Cuba
Having your money stolen is definitely an issue. Petty theft is a problem wherever comparatively rich tourists go to relatively poor countries. It's an easy way to earn a bit of extra money for locals. To be honest, we don't blame them: unsuspecting tourists are easy targets.
So don't be one in Cuba. Don't dress like you're wealthy, don't walk around with an SLR hanging from your neck and act like you know what you're doing. Sometimes, however, that's not enough. In these cases, what will save your money is a money belt.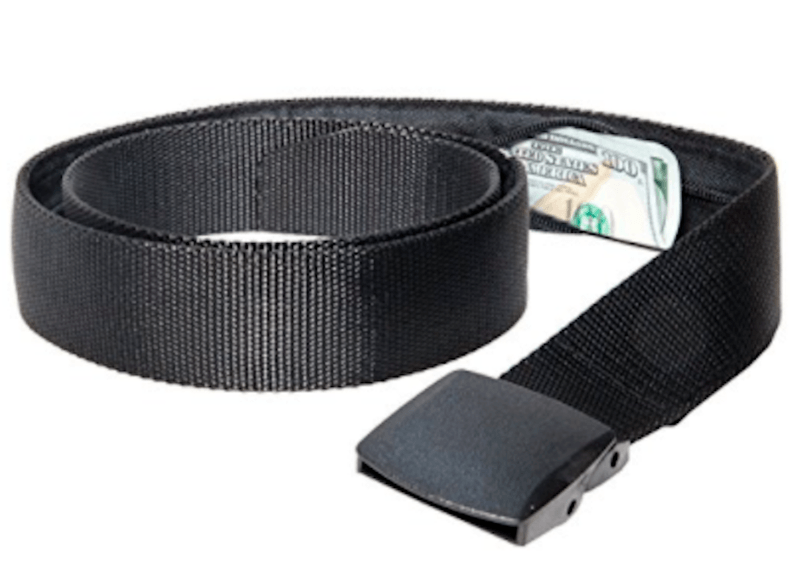 There are a lot of choices out there when it comes to bagging yourself a money belt. But here at The Broke Backpacker, there is one in particular that we're always going to recommend: the Active Roots Security Belt.
The number one thing about this awesome money belt is the fact that it looks like a regular belt. It also doesn't cost much and it's rugged, too! Just put a little stash of cash in and go about your day. Your cash is safe in your money belt! Check out our in-depth review here.
If you need a little more room for your passport and other travel valuables, have a look at a full-size money belt that tucks under your clothes instead.
One of the best things about traveling solo is doing your own thing. It helps you to challenge yourself, learn about yourself, and reap the rewards of soaking up new cultures by yourself.
But it's not all roses. It's easy to lose touch with the world, get lonely, miss your friends and family – and be more of a target for petty crime by yourself, too. Thankfully, however, Cuba is safe for solo travelers. And here are some tips for solo travel in Cuba to make it easy.
Stay in a casa particular – this just translates as "private house". These are family-run guesthouses and are going to be a lot cheaper than a hotel. You'll get to mix with locals, soak up some local life, and maybe make friends with some other budget travelers doing what you're doing too!
Ask your new local friends about the best places to hit up in town. Where to eat, where to drink, where to take a salsa lesson and where to stay in Cuba – all of these things are going to help you have the best time as a solo traveler in Cuba.
Pick yourself up a sim card in Cuba. These won't necessarily work everywhere in the country as the service is limited, but can still get you out of a tricky situation.
Keep in touch with friends and family. If you decide to get Internet, use it when you can because it's not always great and you won't find it everywhere. Casa particulars won't have wi-fi. Hotels will (though you may have to pay). You can also access Internet for free in some public squares and parks in cities like Havana to touch base with your friends and family. It's always better having someone know where you are and what you're doing.
Hit up Cuba's amazing nightlife. It doesn't properly kick off till after 10 pm, but this means there will be a lot of people around late at night. No deserted streets going on. Head to a jazz club, find some rumba music, go see some bands… Enjoy yourself and soak up some local life, but…
Don't get too drunk. It's just not a good shout to be completely drunk in a country you don't know well. Also, streets are poorly lit and pavements badly maintained in Havana at night, so be wary on your way home. Always best to grab yourself a taxi.
Remove yourself from any unpleasant situation. It's kind of common for solo travelers to get more hassle than people in groups. You might have jinteros (hustlers) or jinteras (female hustlers) come up to, try to befriend you – all for monetary gain. Politely remove yourself from them.
Learn yourself a little bit of Spanish. Not only learning a new language can be fun, but you'll also get to make friends with locals this way. Obviously, it's also going to help you get around, decipher menus, all that stuff.
Make sure you have enough cash on you. There aren't a lot of ATMs, the ones that do exist don't accept all cards, so just make sure you're not stuck without any money.
Traveling solo in Cuba is going to be seriously pretty awesome. You're going to have an amazing time exploring what this island nation has to offer and it isn't going to be as scary as you might think. Some things may be harder than others, you may get more attention at night but just follow our tips for staying safe as a solo traveler in Cuba and you will be safe.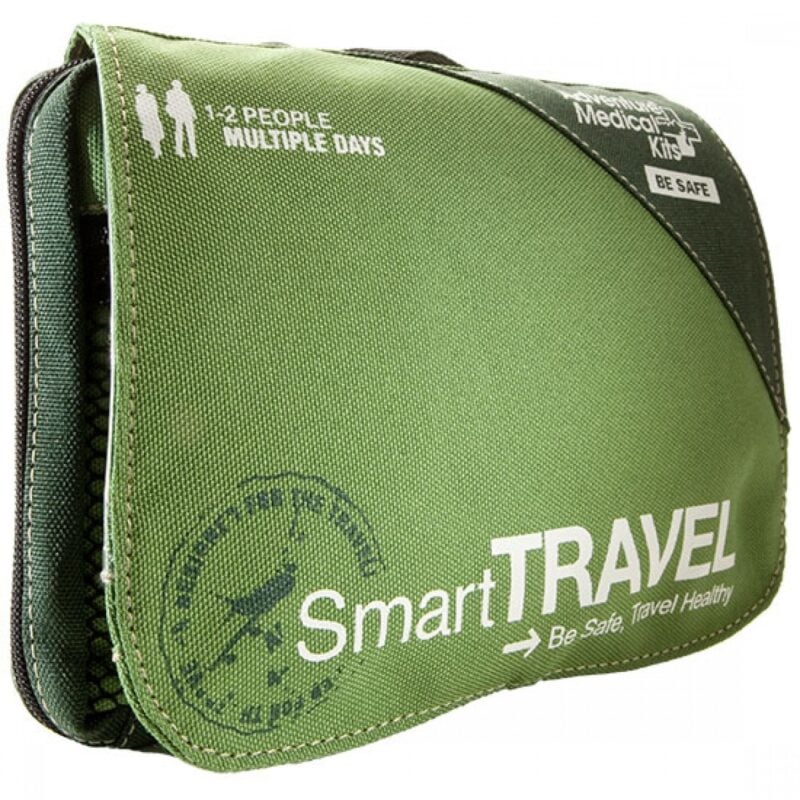 Be prepared for what life throws at you on the road. Pick up an AMK Travel Medical Kit before you head out on your next adventure.
View on REI
View on Amazon
Is Cuba safe for solo female travelers?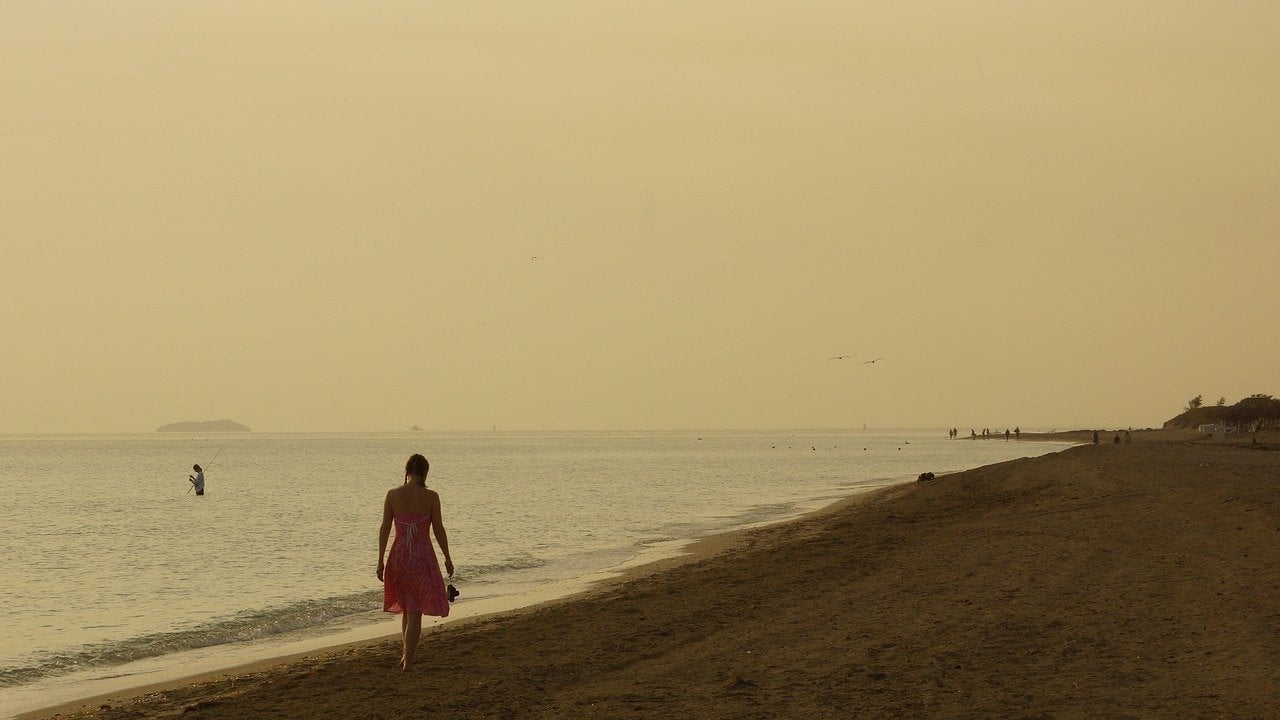 There's traveling solo, which comes with its own risks, and then there's going somewhere as a solo female traveler. Being a woman anywhere in the world, unfortunately, comes with extra dangers, so applying your own smarts in Cuba is the thing to do.
Because of strict laws, you will see police officers actively confront Cubans seen to be bothering tourists. In public areas especially, female travelers will definitely be safe in Cuba. However, like most Latin culture in the world, there is the pesky thing of machismo.
This is a double-edged sword. On one hand, you'll be fiercely protected by these gallant guys who want to make sure women are always safe. At the same time, it means you'll be pursued as an object of desire. So here are some ways to stay safe in Cuba as a solo female traveler…
Sexual assault does occur. This sort of thing happens at night. And mainly in areas where tourists don't hang out. Staying in a public place with lots of people around, day or night is going to keep you a lot safer than straying into quieter areas.
Catcalling and whistling happen a lot. It's usually quite harmless but can get quite annoying. Just ignore this or some Spanish phrases might help. For example, you can say "no me moleste!" if you're feeling uncomfortable in a situation, and if it escalates, go find some help.
Going out by yourself at night. You will get a lot of hassle from pretendientes. These smooth-talking characters will compliment you, make kissing noises at you, call you "mango" (sweety), all sorts of stuff… Cuban women are used to these guys, but you most likely won't be. Ignoring them is the easiest way to deal with it.
Get a taxi when you head out at night. As in your own country, walking around secluded, deserted, quiet streets at nighttime is going to be pretty risky for a female. It's also always a good idea to surround yourself with other solo female travelers.
Get in touch with someone back home. Solo female traveling can get a but too much and it's always healthy to let off some steam about how grating those guys are. But also, as grating as it can be, you shouldn't let it wear you down.
Tell lies if necessary. You don't need to tell people if you're married or not. Make up a husband to get a man to stop bothering you. And don't tell people where you're staying, where you're going, or even where you're from. You're not under obligation!
Read reviews of the best hostels in Cuba. There aren't many hostels in Cuba so make sure you read reviews first and that other women who have stayed somewhere you're thinking of staying were happy with the service, atmosphere, and security of the accommodation.
Stock up sanitary products (or intimos). They can be hard to come by as they're rationed in Cuba. You're not going to find tampons anywhere and pads aren't easy to seek out, either. Alternatively, you can look into getting a menstruation cup before leaving.
So whilst it won't always feel safe as a woman in Cuba, you will most likely be safe on your trip. The men in Cuba can be super annoying and wear you down, but it's really important you don't let them. This is your trip – ignore them.
Cuba is a safe country. Just be aware of what's going on around you, use whatever precautions and personal safety tips you already use in your own country, and trust your gut.
Is Cuba safe to travel for families?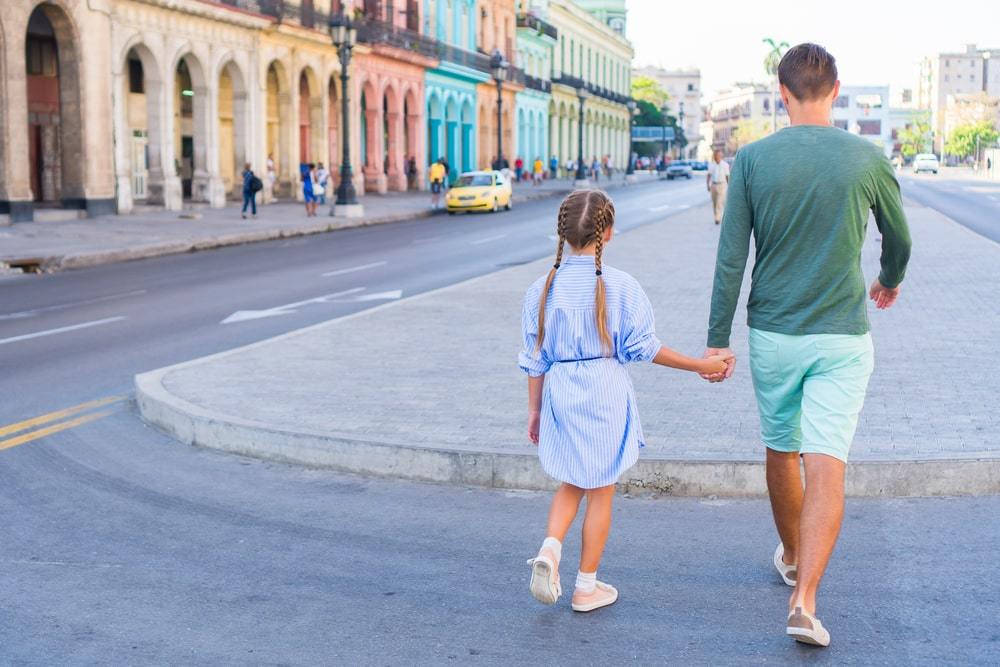 You might not exactly be thinking that Cuba is safe to travel for families, but many families do travel there and have an awesome, trouble-free time.
There are some stunners of beaches to enjoy in Cuba with calm waters perfect for family-friendly swimming.
People will be kind and welcoming to your children, too. And there are a ton of Cuban sights to see as well. Havana, for example, with its Old Town, squares and museums is a captivating city to visit. The capital also boasts an amusement park called Isla del Coco that's going to make your kids freak out.
Other things to see are the beautiful south coast hangout of Trinidad boasting a prime snorkeling spot and the resort town of Varadero, which is a pretty fun place to visit.
However, there also are some things you should be aware of if you're planning on traveling to Cuba with kids in tow. For example, Cuba has a bit of an old fashioned mindset when it comes to life for children in Cuba. You're not going to get a lot of high-tech entertainment, or any theme parks outside of the one we've already mentioned. Instead, kids play out in the street and have tight-knight families.
Also, ongoing economic difficulties mean that there are not always good provisions for babies or small children on offer. So pack well before you head off. Pushing around a pushchair won't be easy at all. Breastfeeding is accepted.
Don't expect the safety standards of a developed country. You should check hotel rooms for potential dangers for kids such as gaps in balconies.
Often people will physically touch your children. They'll ruffle your kids' hair and be affectionate towards them. This may seem full-on compared to your standards, but it's just old-school. And that's part of the reason you're there, right? To experience a different culture.
Make sure you check with your doctor before you travel for any specific things you may need. Also, make sure you carry any medication you may need. Packing properly for Cuba is one of the most important steps in planning your travels.
Family-friendly accommodation can be found – especially at Varadero, where you'll find kids' clubs and activities.
All in all, Cuba is safe to travel for families. Just a little rough around the edges but if you've done your own research and packed accordingly, you and your family will have an amazing time.
Is it safe to drive in Cuba?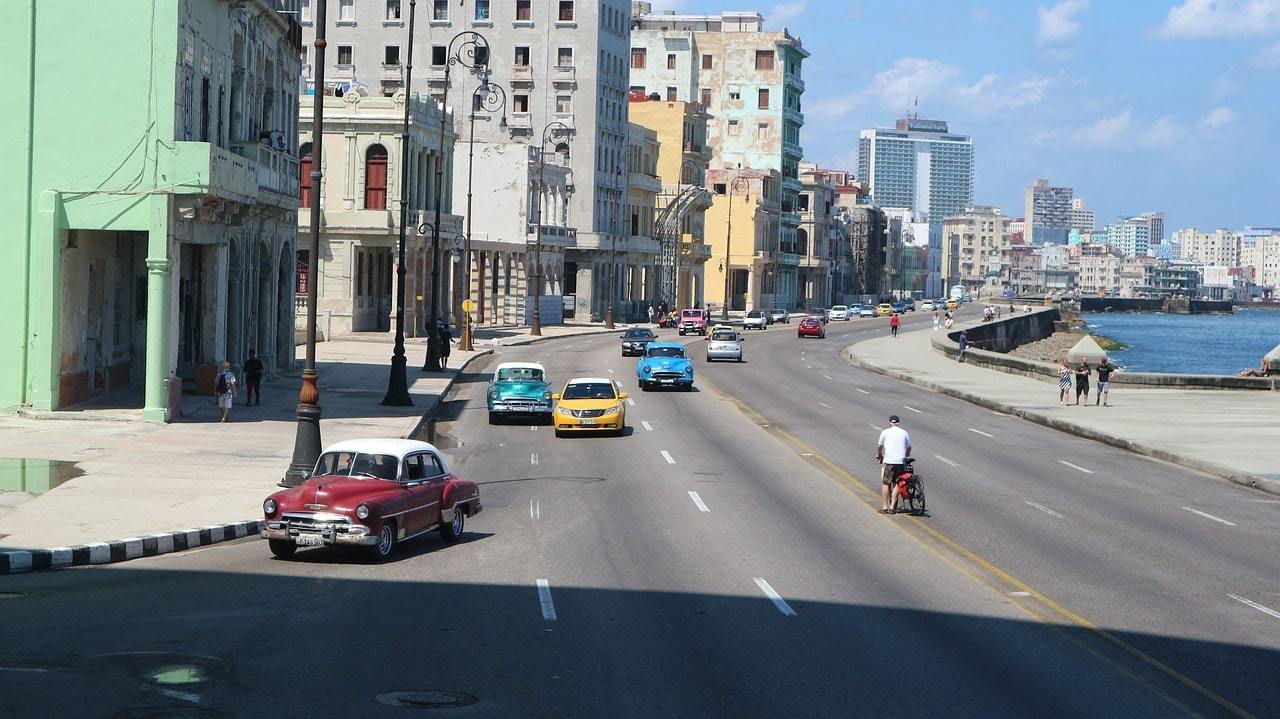 Renting a car in Cuba is pretty easy, but that's not the problem. The real challenge is actually driving. It comes with a whole host of hazards.
Driving standards vary throughout the country and a lot of the vehicles are old and not well maintained at all. For example, a lot of vehicles don't even have rearview mirrors.
Don't expect roads with any signage – this is normal in Cuba, even on highways. Everything from speed limits to one-way streets won't be obvious. Some roads are in a better state, but you'll mainly come across potholes and badly maintained roads.
Traffic is generally quite light in Cuba. But there's unmotorised traffic to be cautious of. This includes horse and cart, animals in the road, pedestrians, children running out into the road, bicycles and so on. You'll have to be very alert if you want to drive in Cuba.
It's not a good idea to drive at night as the roads aren't well lit. We're talking especially in Havana, where a lot of drunk driving is going on. Speaking of which, don't drink and drive!
Railway crossings can be dangerous. They appear without warning and cars just get left in the road. These are cars that have been abandoned, and never cleaned up after accidents. So watch out for those.
Also, don't pick up hitchhikers. These are called botella and have been known to attack drivers in the past.
Car theft is on the rise. The way this happens is your tires get slashed, you get out to look at them and someone magically comes to your rescue. Whilst you're getting help, valuables in your car – and/or the car itself- gets stolen.
It's not particularly safe to drive in Cuba. And it can be expensive, too. Needless to say, we would absolutely recommend that you have some experience driving in a country like Cuba and that you purchase solid rental insurance so you're covered if things go wrong. It's not going to be up to scratch with developed country standards.
Is Uber safe in Cuba?
No Uber in Cuba, you'll have to rely on taxis.
Are taxis safe in Cuba?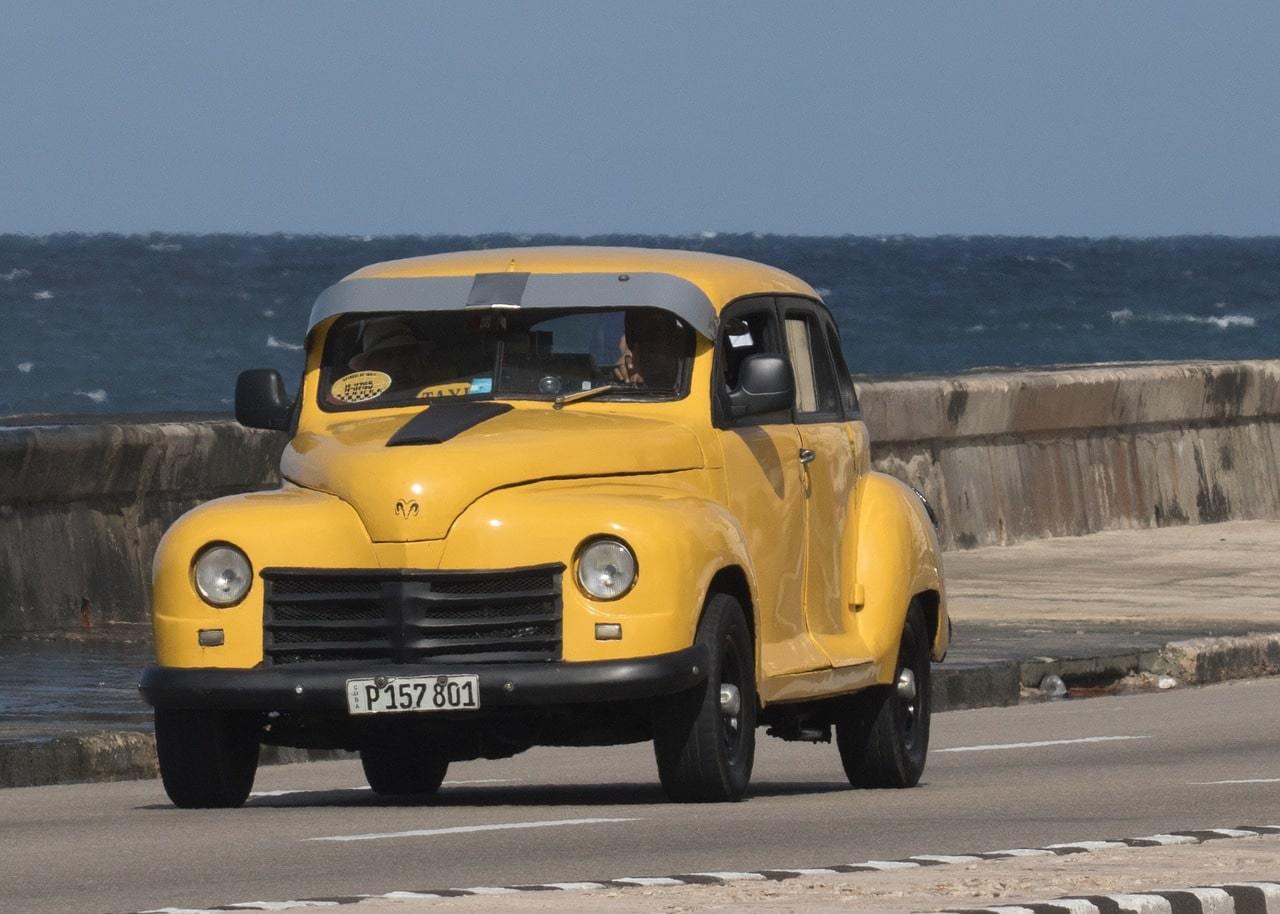 On the whole taxis in Cuba are safe.
You can find radio taxis which are much safer than unlicensed private cabs – they are just people with cars.
That being said, a lot of people choose to use taxis to get around as they are licensed, and so should you. For that reason, there are a ton of taxis around. Taxis are usually yellow and relatively new and they are fitted with meters so you're getting a fair fare. If they use the meter, the state takes a cut.
If they don't use the meter, the driver keeps the money. To not get ripped out by a taxi, first figure out how much you should be paying. Ask a local or someone who knows their stuff so that you don't get overcharged. This happens mainly in Havana. You can ask for the meter to be turned on, however, be aware that the drivers often prefer to give foreigners a flat rate rather than use the meter. More often than not, though, the flat rate will be the same (or a similar) price to what you'd pay on the meter.
There are a few dodgy tour agents and taxi drivers – mainly around airports and Old Havana. There, you'll find classic scams that go hand in hand with lots of tourists being in one place. Someone's going to fall for it eventually, so they just keep trying it with everybody.
In general, taxis are safe in Cuba. Just make your own research before jumping into one.
Is public transportation in Cuba safe?
So there are actually quite a lot of ways to get around Cuba. The public transport in Cuba is generally safe.
You can get a bici-taxi, which are bicycle taxis. You see them a bunch in Havana. Just make sure you don't get ripped off as the drivers might try to charge you an extortionate amount. Make sure that you're ready to haggle if necessary.
There are also collectivos. If you've traveled any of Latin America before, you'll know the deal here. If you don't, these are old American trucks or buses that leave when they're full. Whilst seemingly unsafe, everybody uses these.
Taking you back to the old-school are actual horse-drawn carriages. These are called coches de caballo. These go along certain routes connecting transport hubs and are an interesting way to get around for super cheap (if you don't feel too bad for the horses).
Then there are differenty types of buses that Cubans use a lot. The main ones are guaguas. These are the usual deal: crowded, very hot and plying provincial routes. You can check out the schedules that are chalked on a board at a terminal and then wait in line for the bus. Sometimes locals are given preference over tourists on these.
Havana and Santiago de Cuba have Chinese-funded metrobuses. These are much newer and don't have to deal with traffic since they use their own special lanes. You will want to watch your belongings on these – pickpockets do frequent them.
To get around between cities, you can use long-distance buses. There are local buses and tourist buses, of course. The tourist buses are pretty convenient. They're quite clean and usually reliable, too. Keep an eye on your stuff though – the regular old buses that travel between cities can be mega crowded and pickpocketing is a risk on these.
Also, Cuba has trains. It has a pretty comprehensive train network that traverses the whole island with different branch lines, too. This travels to all the provincial capitals and can be a stunning way to see the country. However, be prepared for delays. They can be due to anything from fuel shortages to things going wrong with the trains themselves. This isn't the most reliable way to get around Cuba, but the most reliable one runs between Havana and Santiago de Cuba.
Don't expect the trains to be top-notch. Food isn't served or anything like that. Toilets might not work and your stuff could go missing, so keep it close to you, especially for an overnight trip. Yes – there also are sleepers.
Ferries also connect a lot of places in Cuba. These are pretty safe. But in the late 1990s and early 2000s, there were a few accidents. Because one of these incidents involved tourists, there is now tight security on ferries.
Whilst not the best public transport in the world, public transport in Cuba is safe(ish). And definitely an experience.
Keep everything on you in transit!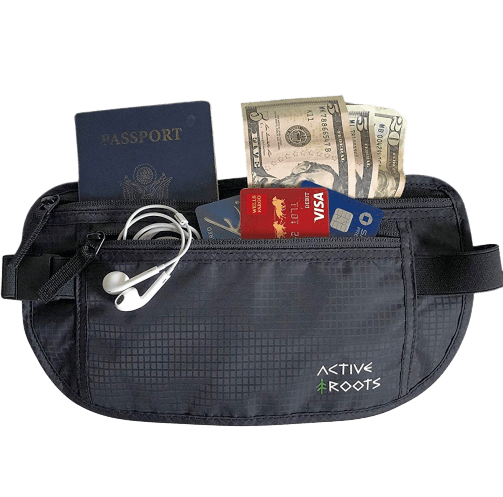 When moving from place to place, you shouldn't store travel documents in a bag, even if it's under your seat or overhead.
A full-sized money belt that stays tucked under your clothes keeps your documents and cash organized during your travels and assures nothing critical gets left behind or stolen.
Is the food in Cuba safe?
Interestingly, private restaurants in Cuba were only legalized in 2011. That's the state of the food scene in Cuba – not very well established. And there's a myth that Cuban food isn't very good because of the US embargo that has meant that many ingredients can't get here.
One of the most common things you'll come across is the ubiquitous rice and black beans that you get with most meals. Traveling around Cuba and trying out all the different food, well, you're going to want some tips on how to eat safely in Cuba.
Cuban people have only just been recently allowed to run their own restaurants. And they're popping up all over the place. They're called paladares and are the perfect spot to devour what Cuba has on offer culinary-wise. It also gives money directly to the people of Cuba.
But you choose wisely: go to places that look busy. There are a lot of good cooks in Cuba that have been busy making food behind closed doors, and Cubans will go to places that are the tastiest. This usually also means that you won't get ill eating there.
Head away from touristy spots! These places won't be too concerned with cooking up a storm and will be more than likely catering for tourists with Western classics like hamburgers and stuff. It's not going to be overly tasty and may be questionable in terms of hygiene.
Avoid food that doesn't look like it's been cooked properly. We're talking meat, mainly. Undercooked food = bad tum-tum.
Steer clear of fresh fruit that's already been peeled. Make sure with that sort of thing you can peel it yourself. The water used to wash it won't have been very clean. The same goes for salads, avoid if possible.
When it comes to street food you should probably not be eating stuff that looks like it's been sitting around uncovered all day in the sun. Opt for stuff that's been cooked freshly, even if that means deep-fried. It's likely to not make you ill.
If you're traveling on a super tight budget, seek out peso food. This is very cheap food, usually only $1 a plate. Just make sure that the establishment you buy it from looks clean, or clean enough.
There's a lot of fish on offer in Cuba. But just be careful of shellfish. If it isn't fresh it can give you some pretty bad food poisoning. We recommend you only eat this in coastal towns.
The worst meals you're going to have in Cuba are most likely going to be served up in hotel restaurants. Not only will these be bland and not as delicious as actual local food, but if there's a buffet going on, that's likely to be food that's been sitting around getting all sorts of germs landing on it.
Make sure you don't go too crazy on the food as soon as you arrive. It's plentiful alright, but don't feel like you have to eat everything. Your stomach probably won't be used to it so ease yourself in.
And wash your hands. This is literally so obvious but seriously wash them. You can pick up a load of dirt and grime on your hands just from walking around in the city, so wash them before you eat and lessen your chances of a bad stomach. Use hand sanitizer if you're extra worried.
Food in Cuba gets a bad rap. But honestly there is so much to try and you're going to be surprised at how delicious it is. There's the indigenous food of tamales (ground maize with seasoning wrapped in maize leaves) and the guava basted ribs dripping in BBQ sauce, too. You may also enjoy the yuca con mojo, a cassava seasoned and sauteed in orange juice. It's something of a national dish of Cuba so basically, you're going to have a great time sampling the gastronomic delights of Cuba. If you're paranoid, bring anti-diarrhea medication.
Can you drink the water in Cuba?
Not really. It's not drinkable. Even locals don't drink the tap water.
So buy yourself some bottled water, this is available pretty much everywhere.
You could bring a refillable bottle with you and some water purification tablets, though. Read our in-depth review of the best travel water bottles here if you decide to do so. If you want to explore the backcountry, we'd suggest boiling and filtering your water or using the GRAYL GEOPRESS.
Want to save the world?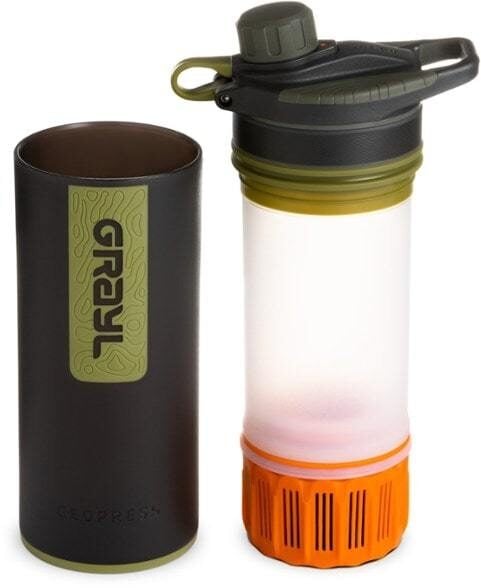 Single-use plastic bottles are a huge threat to Marine Life – Be a part of the solution and travel with a filter water bottle.
The GRAYL GEOPRESS water bottle is the ONLY all-in-one filter water bottle setup you'll need. Whether you need to purify the water from a hostel sink in Kathmandu or a stream trickle in the Andes, the Geopress has got you covered.
Read our full review of the GRAYL GEOPRESS!
Is Cuba safe to live?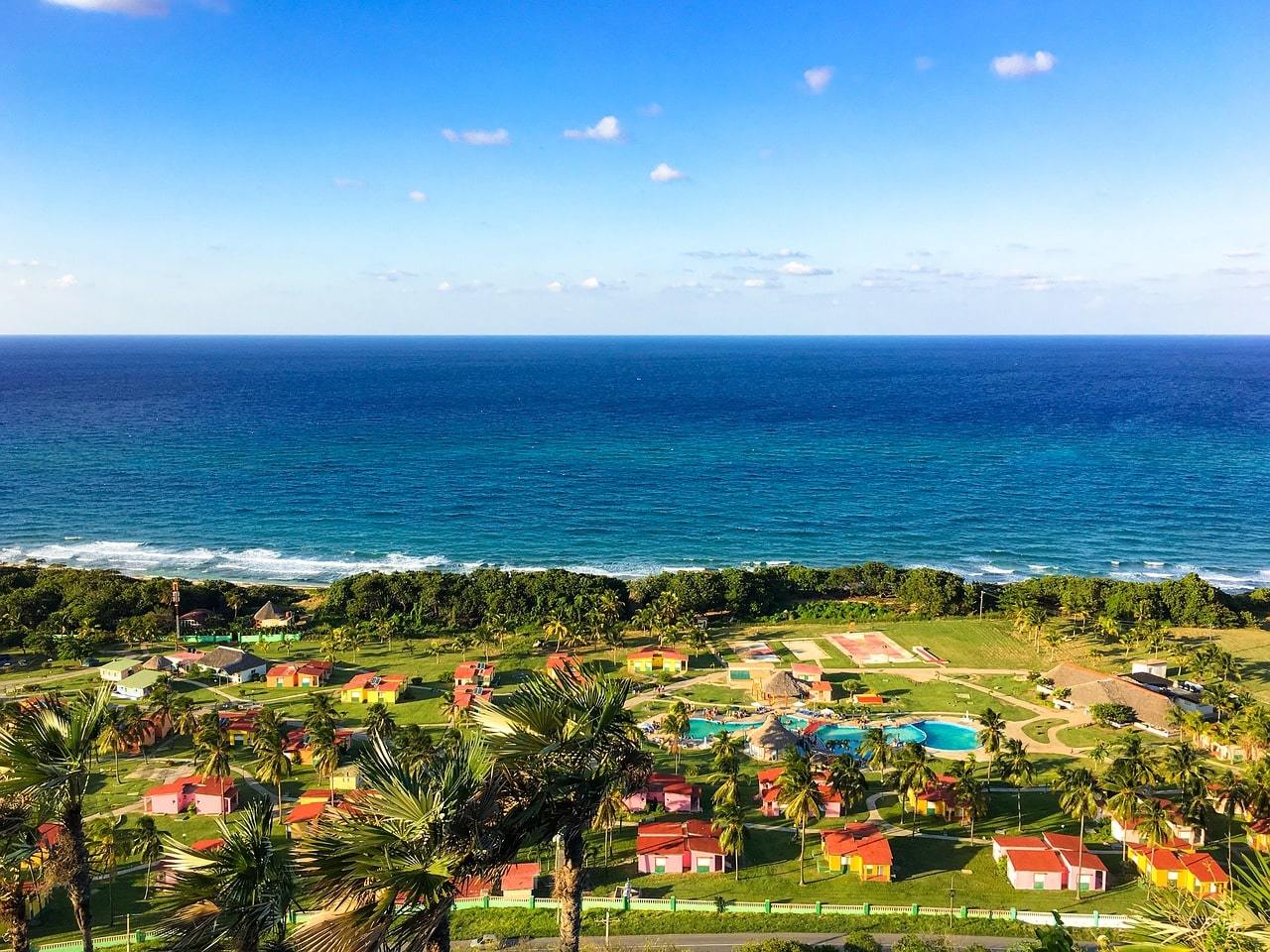 There's a lot of good things about life in Cuba. We're talking low violence, slower pace of life, beaches everywhere, fresh food and sunshine.
But there are a lot of not-so-good things too.
For example, infrastructure in terms of transport isn't really well maintained. Cuba is also not so hot on civil rights, nor are they interested in freedom of speech.
If you're an ambitious and entrepreneur type who wants to make something of themselves and do a little tech start-up or something like that, Cuba's not the place for you. Owning a business is hard, next to impossible.
But if that doesn't sound like you anyway, and you want somewhere with a bit of an old-school feel to it, where there are relative safety and children running around in the streets carefree. Well, Cuba can definitely be nice.
Things in Cuba can be expensive though and away from economic forecasts, it's also good to remember that the weather can have a big effect on life in Cuba. Hurricanes batter the island frequently, for example.
As a foreigner, it's going to be hard to fit in and you may often just be seen as a tourist. That is unless you're willing to get the lingo down. Learning Spanish is definitely going to help you get around, live a day to day life and integrate.
You might have to get involved in a bit of corruption, such as paying token amounts to low-level officials to get the paperwork sorted out.
Havana is where a large portion of expats and immigrants set up house, but nothing compared to other Latin American countries. That's obvious though, given the history between Cuba and "the West". If hanging around with expats isn't your scene anyway, and you're a tough-minded sort of person who's open to different cultures, Cuba might just be your dream country. Especially if you like music and love dancing.
In conclusion, Cuba is safe to live in. But depending on what you're used to and what you're looking for, it may be difficult.
How is healthcare in Cuba?
Healthcare in Cuba is free for Cubans. But it's not amazing.
There is also a system for foreigners called Servimed. There are 40 Servimed facilities across the country providing top-quality care – you can just walk in.
You can also go to a Cuban hospital or clinic in the event of a real emergency. Locals will be given priority in government-owned hospitals.
You'll have to pay in cash and then arrange it all with your insurance later. It's really important you have health insurance or travel insurance that includes health components. This will be especially necessary if you have a life-threatening illness, in which case you'll most likely be flown to the US.
The resources in Cuba, in general, are limited. There are a lot of doctors in Cuba, more per capita than in the US, but because of limitations, it's not going to be the best service ever. Still, Cubans actually have a higher life expectancy than Americans.
Medical care is better in Havana. But even a basic stay at a hospital can cost you over $200, which isn't exactly cheap. There are pharmacies you can go to, which are part of the foreigner-friendly Servimed setup, but they aren't all well stocked. Some medication just won't be there. If you need to take a certain medication, make sure you bring as much as you need with you.
So whilst healthcare is free for Cubans, it's not really the best healthcare system in the world.
Helpful Cuba Travel Phrases
Learning a bit of Spanish is a great way to get the most out of your trip. When I became fluent in Spanish, it really changed the way I was able to travel to Cuba and beyond. You can speak Spanish in over 20 countries so it's a very useful language to know!
Here are a few helpful/basic Cuba travel phrases with English translations for your backpacking Cuba adventure:
How are you? – Como estas?
Good Morning – Buenos dias
I don't understand – No entiendo
How much? – Cuánto cuesta?
Stop here – Te detienes aquí
Where is the toilet? – Donde esta el baño?
What is this? – Que es esto?
No plastic bag – Sin bolsa de plastico
No straw please – No paja por favor
No plastic cutlery please – No hay cubiertos de plástico por favor
Sorry – Lo siento
Help! – Ayudame!
Cheers! – Salud!
Dick head! – Cabron!
FAQ about Staying Safe in Cuba
Here are some quick answers to common questions about safety in Cuba.
Final thoughts on the safety of Cuba
Surprisingly, Cuba is actually pretty safe. There's a relatively low level of violent crime here. And that's always good news for any potential visitor to this exciting country. But then again, it's not always exciting: it's also super laid-back. Whether you want to get crazy at night, or simply wander around doing not much of anything or hit up a beach for the day, Cuba is definitely a place where you can do both.
But let's not forget – Cuba is a communist, one-party state. Something which scares the heck out of the US and which means that an embargo remains intact on proper trade between the two countries. It makes you wonder: if Cuba showed a semblance of democracy (like Vietnam, for example), would trade be booming?
Probably. But for now, even with its limited resources, Cuba is doing ok. It's been welcoming more and more tourists onto its shores, most of whom have a completely trouble-free time. There's nothing particularly UNsafe about Cuba. Its roads may be a little ropey, and the way it governs its people isn't the best, and yes: there is a bit of petty crime to look out for. But Cuba is an incredible experience.
Disclaimer: Safety conditions change all over the world on a daily basis. We do our best to advise but this info may already be out of date. Do your own research. Enjoy your travels!
---
Find out how YOU can support the site.
We work hard to put out the best backpacker resources on the web for free! It's all about helping out our tribe of awesome backpacker readers (that's you!). Please visit the link to find out how you can help keep the site going 🙂
For the sake of transparency, some of the links in our content are affiliate links. This means that if you book your accommodation, buy a piece of gear, or sort your insurance through our link, we earn a small commission at no extra cost to you. We only link to stuff that members of the Broke Backpacker team has actually used and never endorse products or services that are not up to scratch. Thanks for your support!