For most people, a trip to Cuba is a dream trip. This island country conjures up images of shiny, old style cars and colorful architecture, and the dream isn't that far off. If you're looking for old-world charm, atmosphere, and a lively vibe, then you'll find lots of amazing places to visit in Cuba.
Cuba has a tangled history and it's still a little difficult to get there from certain parts of the US. You may wonder what there really is to do and see there, apart from admiring the cars and buildings. If you're unsure, you can use this list as a guide to the most amazing experiences, sights, and landmarks in Cuba. It will ensure that you don't miss a thing.
Need a place quick? Here's the best neighbourhood in Cuba:
BEST AREA IN CUBA
Centro Havana
Located in the epicentre of the Cuban capital is Centro Havana. Bordered by the Cerro, Vedado and Old Havana neighbourhoods, this region of the city is where you'll find many charming historical and cultural sights.
Places to visit:
Spend a night at Havana's most famous cabaret, Tropicana nightclub.
Visit La Casa de la Musica for the biggest and best party in Havana. Enjoy vibrant salsa music and great drinks at both of the central Havan locations.
Enjoy a night of great jazz at La Zorra y el Cuervo, a funky and cozy subterranean club.
These are the BEST Places to Visit in Cuba!
Finding accommodation in a country that's desperately trying to catch up with the rest of the world can be tricky as scores of travelers share the same curiosity as you to go back in time.Before you escape your current reality and dive into the fun below, check out where to stay in Cuba and get yourself sorted with somewhere to put your feet up at the end of the day.

Unlock Our GREATEST Travel Secrets!
Sign up for our newsletter and get the best travel tips delivered right to your inbox.
#1 – Old Havana – A great place to see in Cuba if you love architecture
A UNESCO World Heritage site that's a window into Cuba's history.
One of the most interesting places to visit in Cuba.
Why it's so awesome: People visit Cuba to see old-world charm and architecture and that's exactly what you'll get in Old Havana. It's home to cobbled streets, Baroque and Neoclassical buildings, and the perfect window into how Cuba used to be 200 years ago. If you're visiting Cuba to experience the atmosphere of yesteryear, this is where you'll find it.
What to do there: There are countless things to see and do in this area. Some of the most popular landmarks are the Plaza de la Catedral, where the famous Catedral de San Cristobel and Castillo de la Real Fuerza, the military fortress. You should also make a point of stopping by at the Bodeguita del Medio, where Hemingway used to spend some time. You'll need at least a day to explore everything this area has to offer, and there are plenty of restaurants and cafes in the area where you can rest when you get tired. Or, find one of the best places to stay in Havana and make one of those neoclassical buildings your base for a while.
#2 – Trinidad – A must visit place to visit in Cuba on the weekend!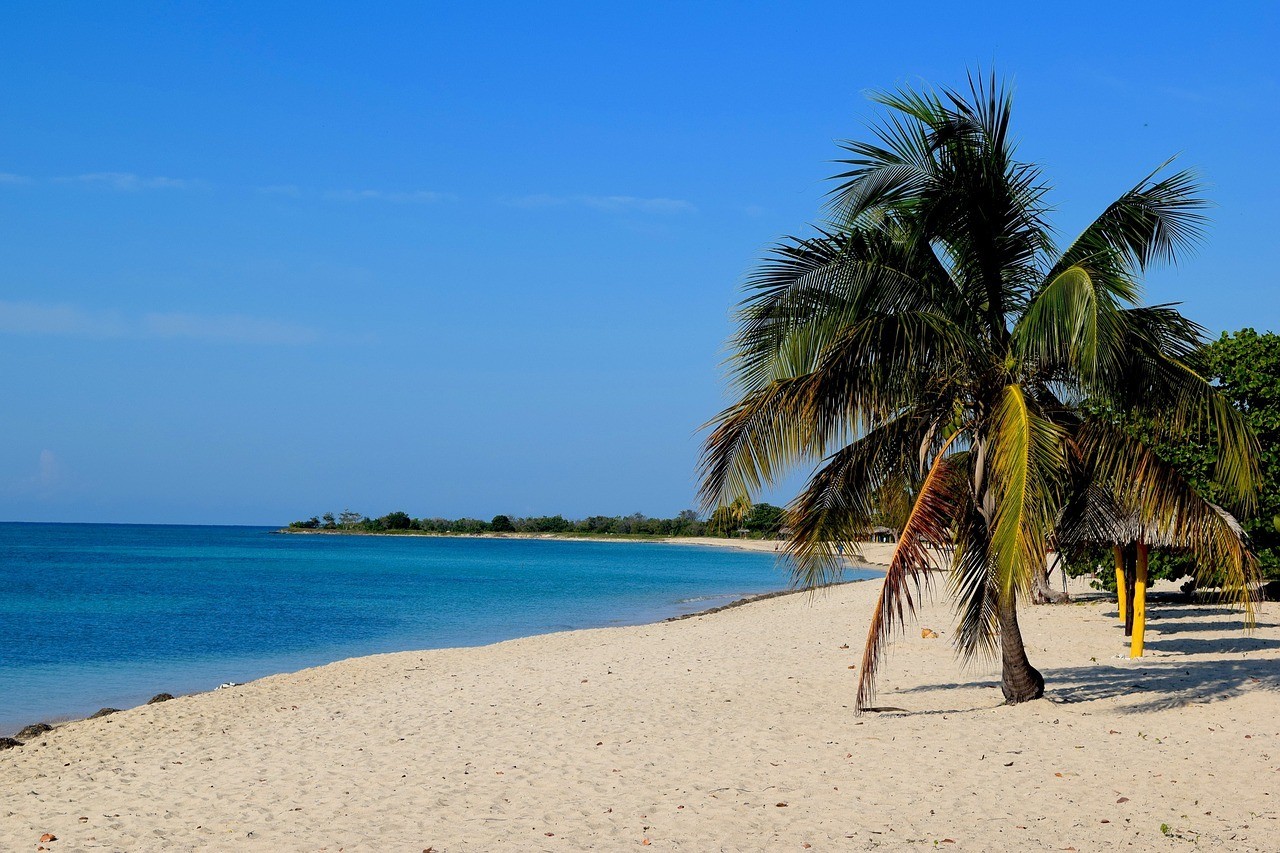 A small town which rivals Havana for beauty and atmosphere.
Trinidad is another UNESCO World Heritage site, so be prepared to step back in time.
Why it's so awesome: Trinidad is a relatively small town that packs a big punch. The city centre has been expertly restored so that the buildings and streets retain their charm, many of them dating between the 17th and 19th centuries. This is a town with a lively heart and vibe, and it's located within driving distance of Havana.
What to do there: It isn't a short trip to get from Havana to Trinidad, so you might want to leave early or stay the night in the city so you can enjoy all its charms. The best place to start exploring is in the city's central square, Plaza Mayor. Make sure you spend some time admiring the Church of the Holy Trinity, the Museum of Colonial Architecture, and the Palacio Brunet. There are lots of other Cuba must-see buildings in the area, so just take your time and explore!
#3 – Varadero – Cool place to see in Cuba with friends!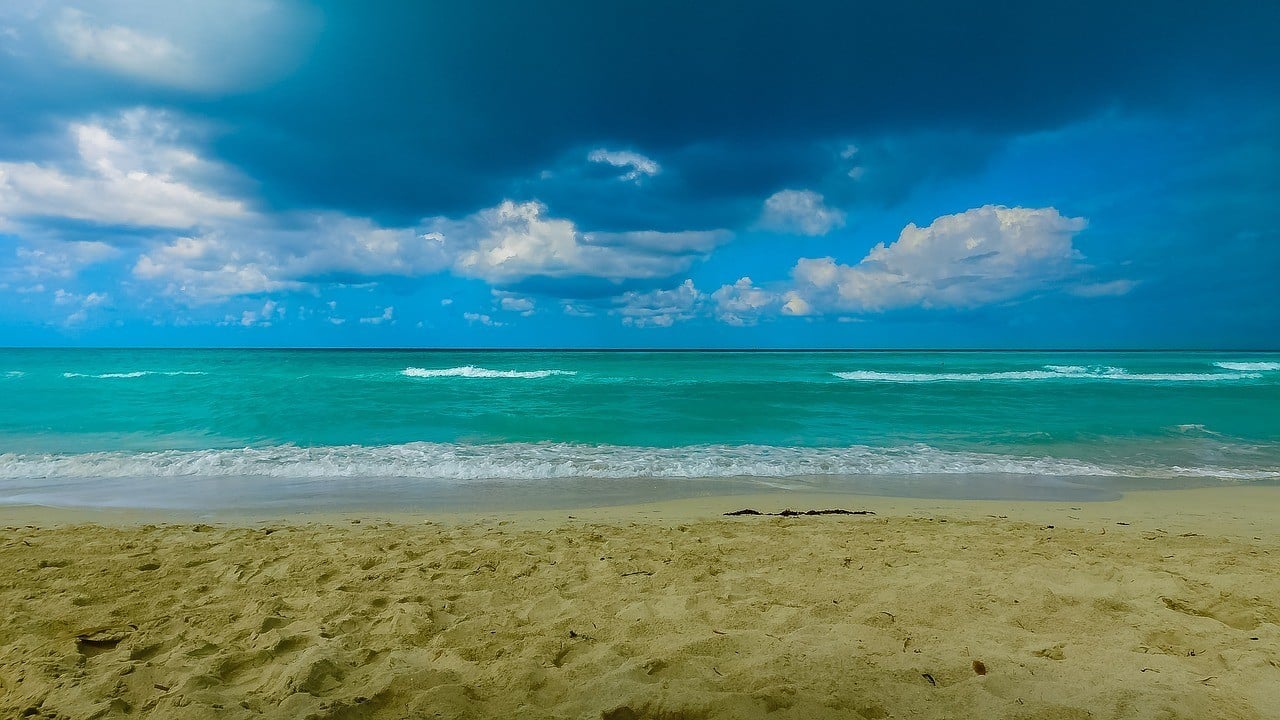 Home of one of the best beaches in the Caribbean!
You'll want to spend a little time in this area, as there are a lot of attractions to explore.
Why it's so awesome: You can't visit the Caribbean and not go to the beach, and this is one of the best beaches you'll ever see. It offers beautiful white sand and clear water and stretches along the Peninsula de Hicacos off the north coast.
What to do there: There are endless things to do in this area, which is why it's a Cuba must-see. The beach is great for swimming and watersports, but there's a lot more to do in the area. Spend some time at Parque Josone, home of some amazing flower gardens, a lake where you can take out a paddleboat, and a great restaurant. In the northeast is Cayo Piedra Underwater Park, where you can swim and snorkel and see some of Cuba's unique marine life.
#4 – The Hemingway Museum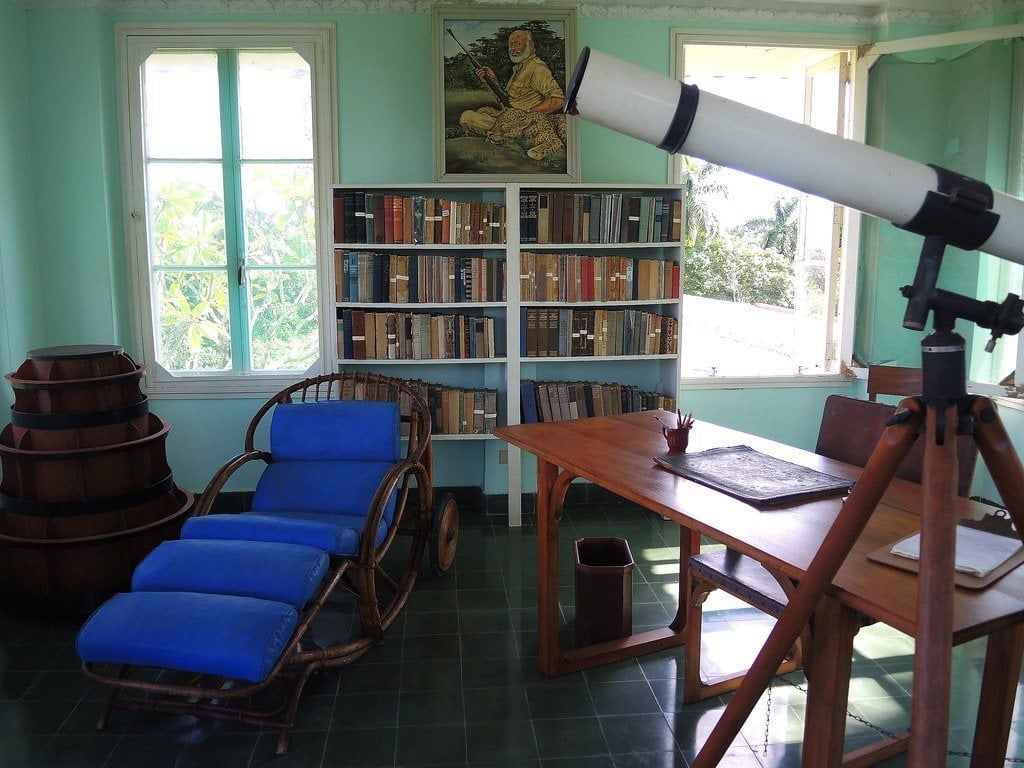 Cuba is the former home of this famous writer and walking in his footsteps is a Cuba must do.
This attraction is a little touristy, but the building and the history are both fascinating enough to make up for it.
Why it's so awesome: If you look at any list of the greatest books ever written, then Hemingway's name will probably be on it somewhere. And if you want to see where he wrote The Old Man and the Sea or For Whom the Bell Tolls, then you need to spend some time at his former home, which is now a museum.
What to do there: Hemingway's home is one of the best-preserved in the country and going there is an experience. A Cuban band is usually playing out the front near a rum bar and the museum shares funny little anecdotes about the author's life. This all makes it more than just your run-of-the-mill museum and cements its reputation as one of the best attractions in Cuba.
#5 – Topes de Collantes National Park – A beautiful and scenic place to check out in Cuba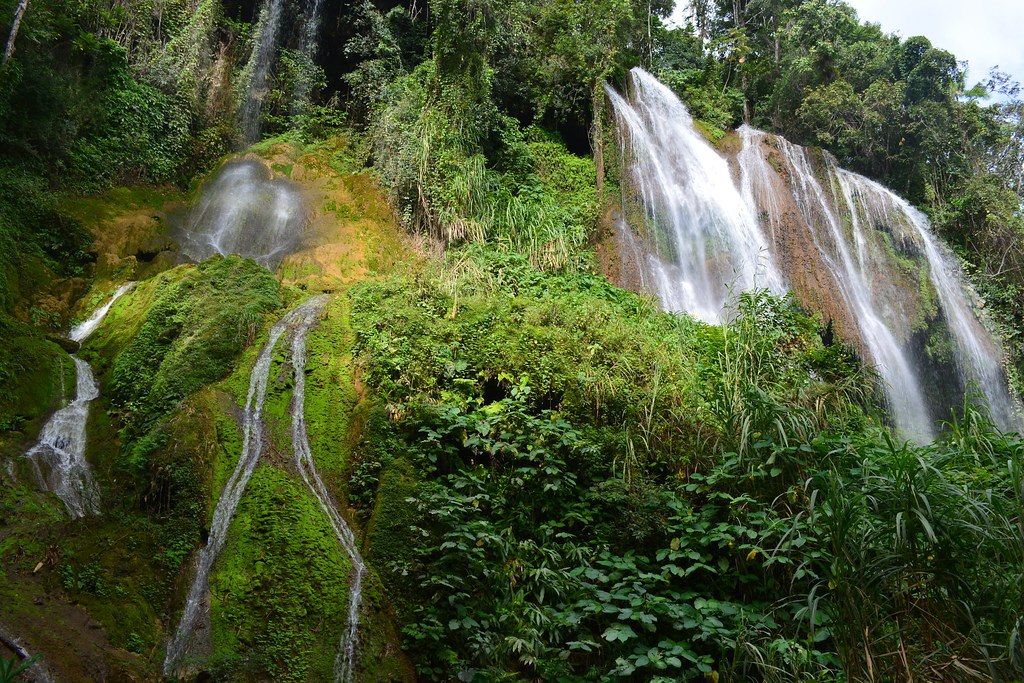 The perfect place to get away from the tourist traps and the city.
This park is located about 25 minutes from Trinidad and is a stunning and serene natural setting.
Why it's so awesome: Even in Cuba you can get overwhelmed by being in the city, and this area is the perfect antidote. The park is on the southern coast of the island in the Escambray mountains and contains the kind of tropical mountain scenery that's characteristic of the Caribbean.
What to do there: You won't find many tourists in this area, which is part of its appeal. There are hiking trails cutting through the park, most of them leading to something amazing. You'll find waterfalls, underground caves and swimming holes at the ends of the paths, so be prepared for anything!
#6 – Disco Ayala – A great place to visit in Cuba at night
Even if you don't like clubbing, you can't miss out on this unique experience when you travel to Cuba.
This club is about a ten-minute walk from Trinidad and is located in a cave.
Why it's so awesome: How many times have you danced surrounded by stalactites and stalagmites? If you're like most people, then the answer is never. So, you mustn't miss out on this experience. This dance club is 100 feet underground in a cave, which is why it's one of the most unusual things to do in Cuba.
What to do there: It's a short ten-minute walk up a hill away from Trinidad to get to this club, so make the effort while you're in the area. There's an admission price, but it includes a free drink, so it's worth it. And once you're in, just enjoy the ambience, the music, and the company!
#7 – El Morro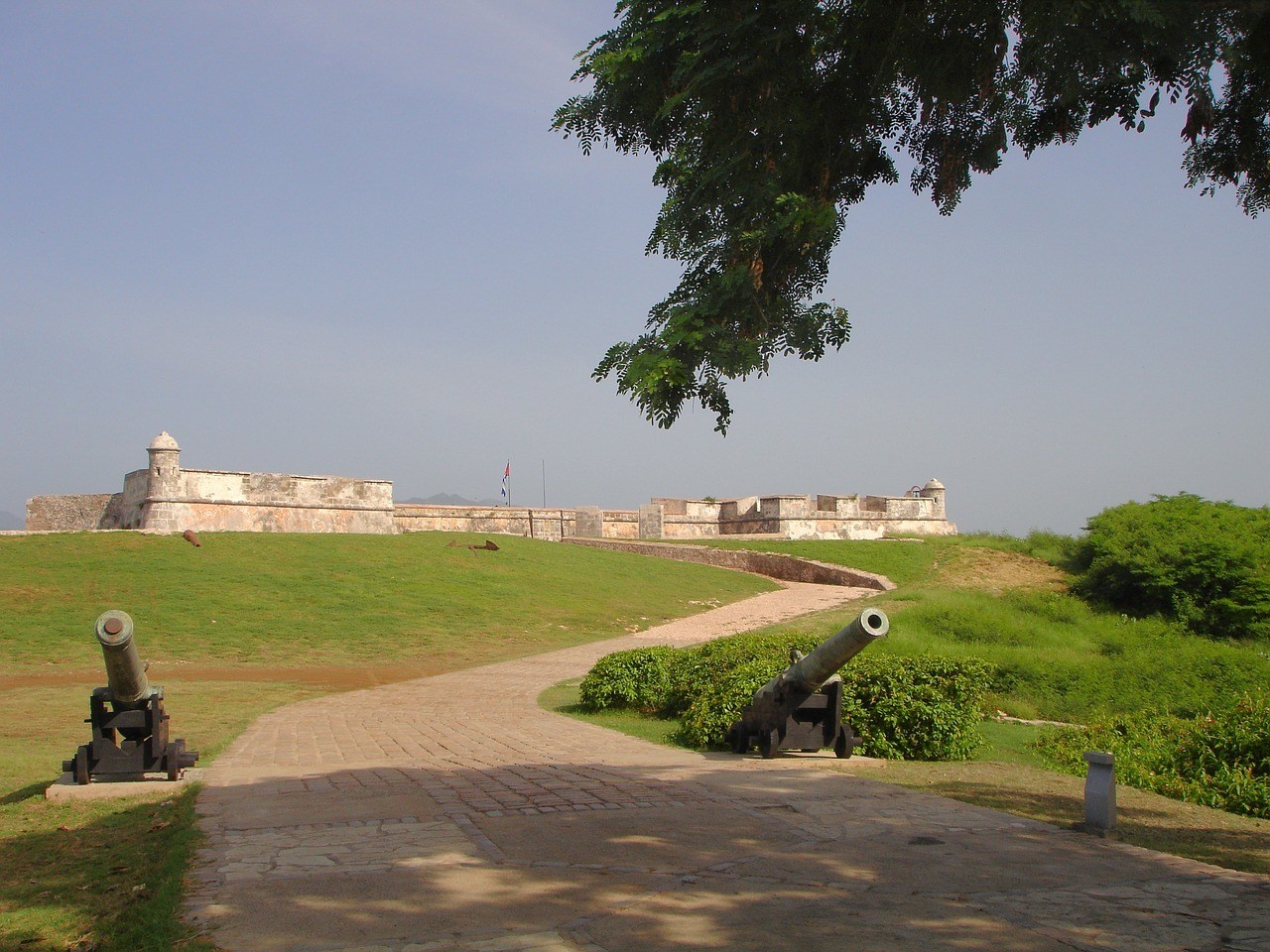 Every night at 9pm they have a canon firing ceremony at this castle and everyone turns out to see it.
The view from the castle is amazing and worth braving the crowds for.
Why it's so awesome: Every night, Havana holds a historical reenactment at 9pm at El Morro. Dressed in 18th-century military clothes, soldiers fire shots from the canon out into the Caribbean. This was once done to remind the city to close its walls for the night as protection against armies and pirates. And these days, it's one of the most popular things to experience when you're backpacking Cuba.
What to do there: Grab your friends and head up to be a part of the experience. Both locals and tourists flock to the event, so be prepared for crowds as well as stunning views of the city. If you travel to Cuba in the summer, go a little early so you can catch the sunset before the show.
Sidenote: While in the crowds, keep in mind that since 2008, a surge in travelers to Cuba has created a market for pickpockets. Cuba is generally safe, but taking precautions by keeping your valuables safe as an added measure never hurt anyone.
#8 – Colón Cemetery
The history and architecture of this cemetery make it one of the best in the world.
The cemetery is actually called the Cementerio de Cristóbal Colón and it was named after Christopher Columbus.
Why it's so awesome: First established in 1876, this cemetery was designed by architect Calixto Arellano de Loira y Cardoso. It was modeled after the Doumo in Florence and is laid out in an organized grid of bigger rows with smaller side streets. This, of course, is used to reflect the rank of the people who were buried in the different areas.
What to do there: There are over 500 beautiful chapels, family vaults, and mausoleums in this cemetery. When you explore it, you'll see renaissance, art deco, and neoclassical architecture standing side by side. Make sure you find the 75-foot memorial who died in the city fire of 1890, the chess champion memorial shaped like a king piece, and keep your eyes open for famous names.
#9 – The Plaza de la Revolución – A fascinating educational place to visit in Cuba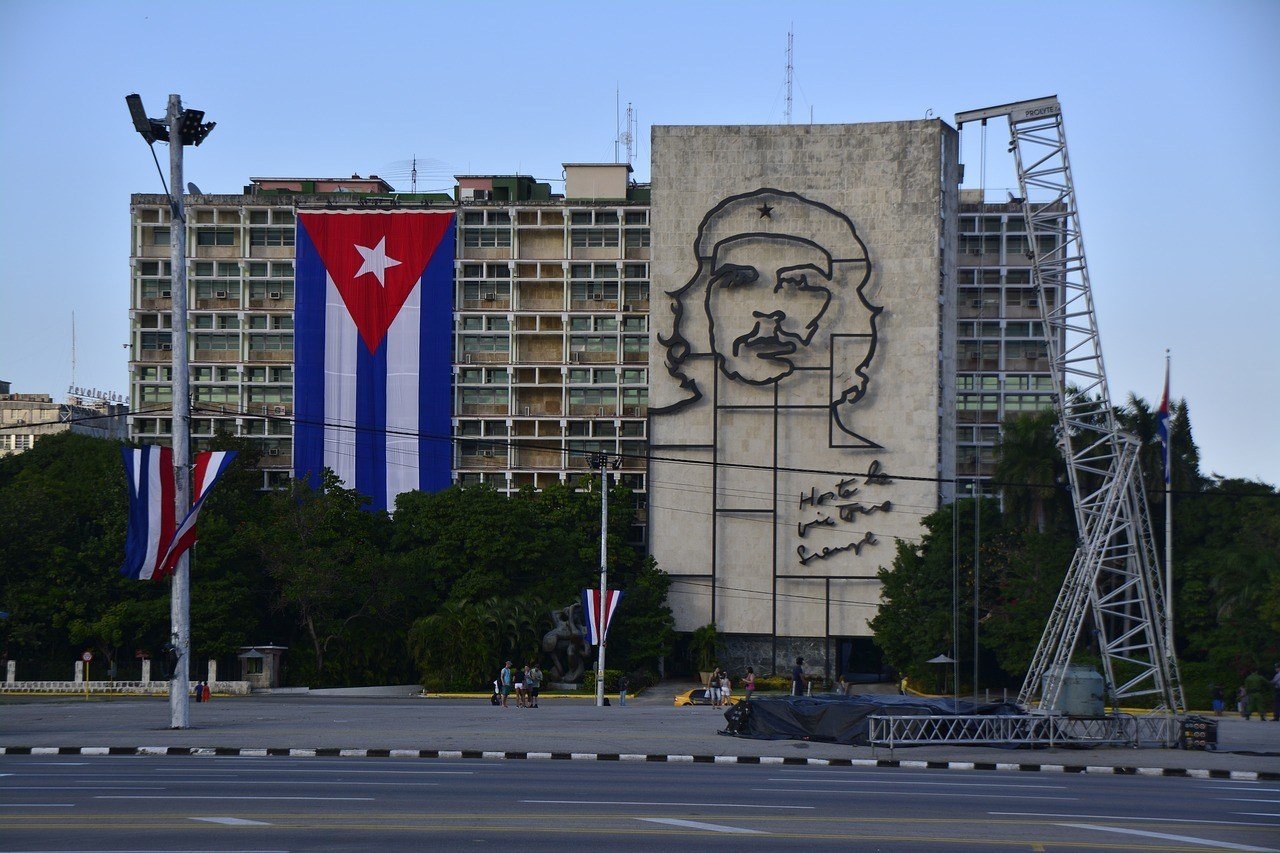 If you want to understand Cuba's heart, then you need to spend some time in this area.
Ignore the boring buildings, just focus on the history and the memorials.
Why it's so awesome: At first glance, this might seem like a boring area, but in fact it's the heart of the country. This square was renamed after the Cuban Revolution and is now surrounded by government administrative buildings. It's where political rallies are held and the Castro brothers once addressed the people. It also contains memorials of some of Cuba's most important people.
What to do there: There's a lot to see in this area. In the north, the square is dominated by the Jose Mari Memorial, which stands in front of the Cuban Government's seat. There's also a giant mural of Che Guevara, Cuba's revolutionary hero and the iconic image that's been flashed across the world ever since. So, take this chance to see it for yourself in real life. If you have the time, you can also visit the National Library and the Monumento El Legado Cultural Hispánico. Taking the time to explore this area will help you see the cultural heritage that built Cuba as well as its tumultuous past.
Is This the Best Daypack EVER???
#10 – Coppelia – Quite the quirky place in Cuba!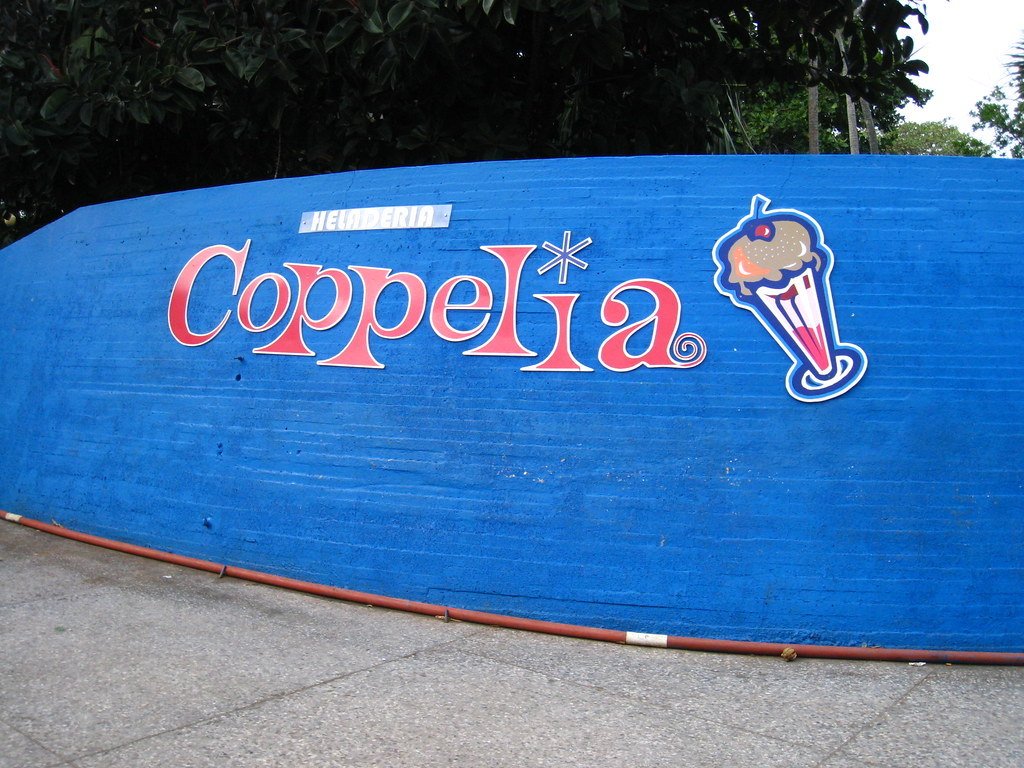 The first ice cream shop in Cuba and a cultural icon.
This shop was first established in 1966 at the orders of Fidel Castro himself.
Why it's so awesome: This shop has seen better days but it's one of the most enduring landmarks in Cuba. Now, there are a lot of ice cream shops in Cuba, but you should still check out the first one. It's designed to look like a UFO, with concrete spokes jutting out from the top of the building. And the park and benches around it encompass an entire city block.
What to do there: There's nothing special about eating ice cream, but when you eat it in a historic building it adds a little more to the experience. Plus, it's hot in Cuba, and this location offers 5 scoops for every bowl.
#11 – Palacio de la Artesanía – A great place in Cuba if you love to shop!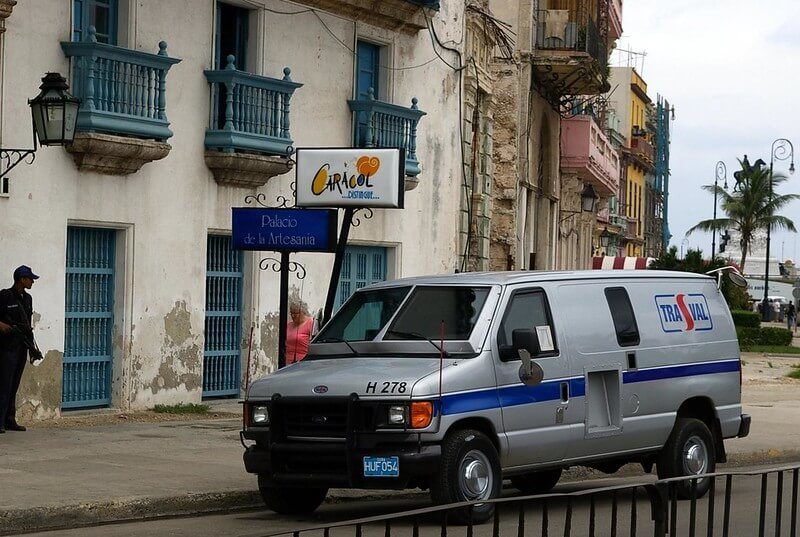 The best place to buy gifts and souvenirs in Cuba.
Why it's so awesome: This is more than a shopping mall. It's located inside of an 18th-century colonial palace and has a shaded central patio where you can relax and check your buys. It also has a dizzying array of goods on offer, so come prepared to spend some money.
What to do there: This is the best place to buy souvenirs and gifts for the people back home. You'll find everything from CDs, musical instruments, crafts, and clothing at this area. Just be prepared for crowds, because everyone knows how awesome the shopping is, which is why it's one of the most popular hotspots in Cuba.
#12 – Museo Nacional de Bellas Artes – A great place to visit in Cuba if you are alone/traveling solo
One of the best Cuba vacation ideas if you love art.
There's a great collection of Cuban and international art at this museum.
Why it's so awesome: If you want to understand a culture, then you need to experience its artwork. This museum will give you a great chance to do that. And it also contains some great pieces of international and ancient artwork. The collection is held in two buildings and the recently renovated Palacio del Centro Asturiano is truly a Spanish Renaissance masterpiece.
What to do there: The collections in these buildings are well worth seeing. The Spanish collection, in particular, is extremely popular, it's in the Palacio del Centro Asturiano building but visit the Palacio de Bellas Artes building as well. It's a Rationalist style building that contains stunning examples of Cuban art from the 17th century to the present day.
Small Pack Problems? 😉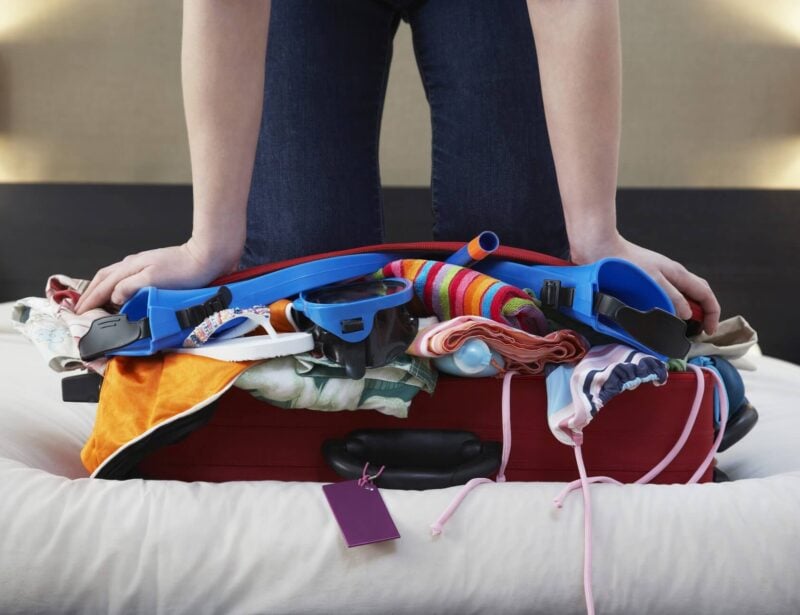 My missus travels with all her clothes in ziplock bags: don't be like my missus. UP YOUR PACKING GAME!
Packing cubes for the globetrotters and compression sacks for the real adventurers – these babies are a traveller's best kept secret. They organise yo' packing and minimise its volume too so you can pack MORE.
Or, y'know… you can stick to ziplock bags.
View Our Fave Cubes
Or Check Out the Sacks!
#13 – The Malecon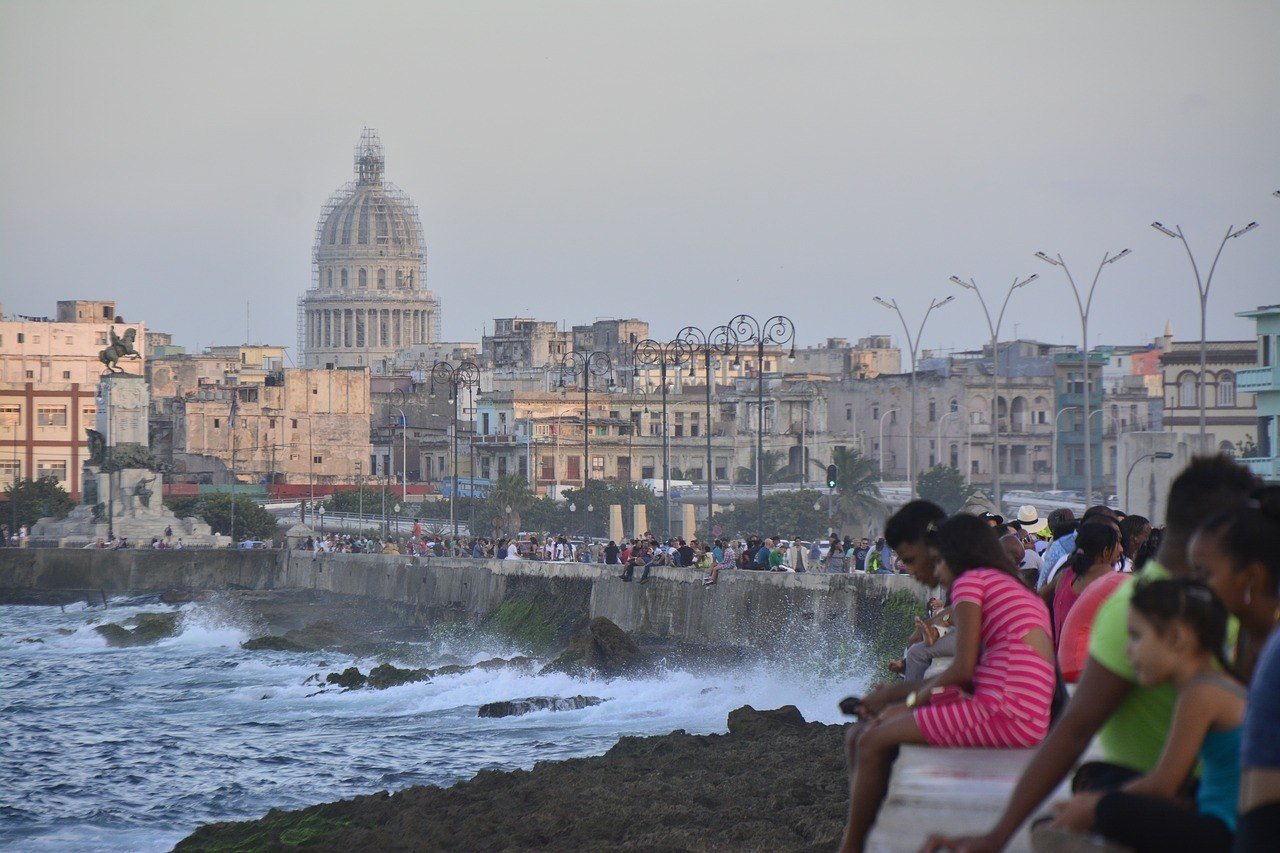 One of the best places to visit in Cuba for people watching and taking photographs.
This area will allow you to experience the history of city set against the present.
Why it's so awesome: Built-in 1902, the Malecon is a seafront promenade that runs from the Haban Vieja quarter to the central business district, the Vedado. All along the way you'll be treated to historic buildings in a mix of architectural styles and insights into the day-to-day life of the locals.
What to do there: A walk along this promenade is a great idea when you first arrive in Havana. And make sure that you take your camera so you can capture the pinks and yellows of the Art Deco and Neo Moorish buildings. Sunset is a particularly good time to walk, as the pictures will be amazing. Other than that, just wander and people watch to get a glimpse into everyday life in Cuba.
#14 – Finca Paraiso Agroecologica, Viñales – A perfect place to visit in Cuba if you are on a budget!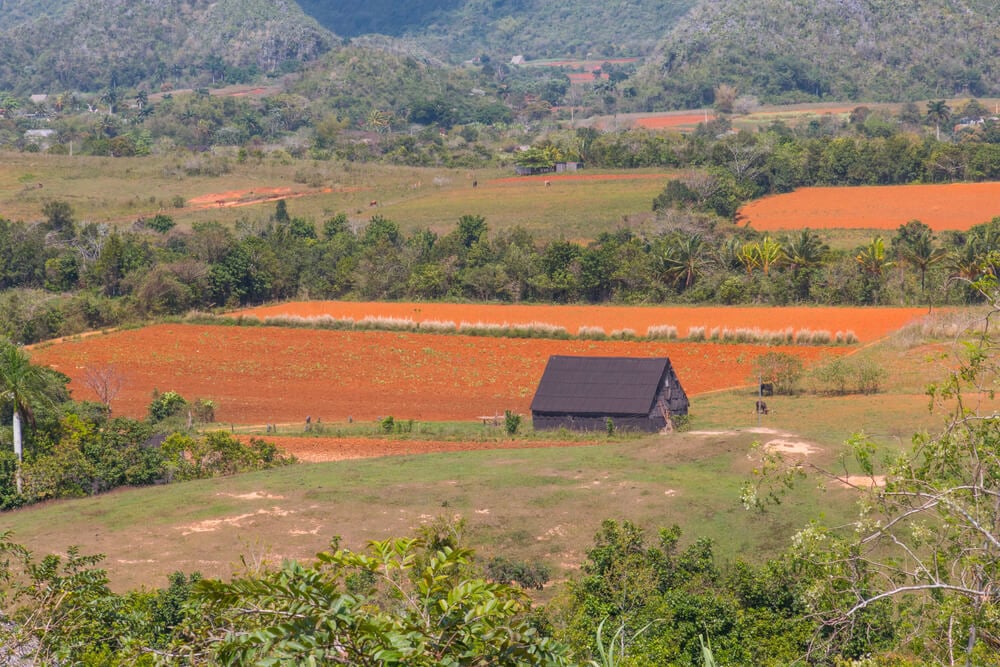 Have a great meal while you take in spectacular views of the Viñales hills.
This is an organic, family run farm, so you're supporting the locals while you're eating tasty food.
Why it's so awesome: If you want a relaxing meal, this is the ideal location. Located in the Viñales hills, it's a family-run organic farm that focuses on fresh ingredients and an ambience that's hard to match. The prices are great too, so be prepared to eat for a fraction of the price of other restaurants.
What to do there: The menu at this restaurant changes regularly to reflect the crops and the seasons, so see what's on offer and make yourself at home. They also have some great cocktails that you should try while you're taking in the views. Try the anti-stress cocktail of coconut milk, rum, herbs and anise if you really want to relax and get into the spirit of the place.
Get insured for your trip to Cuba!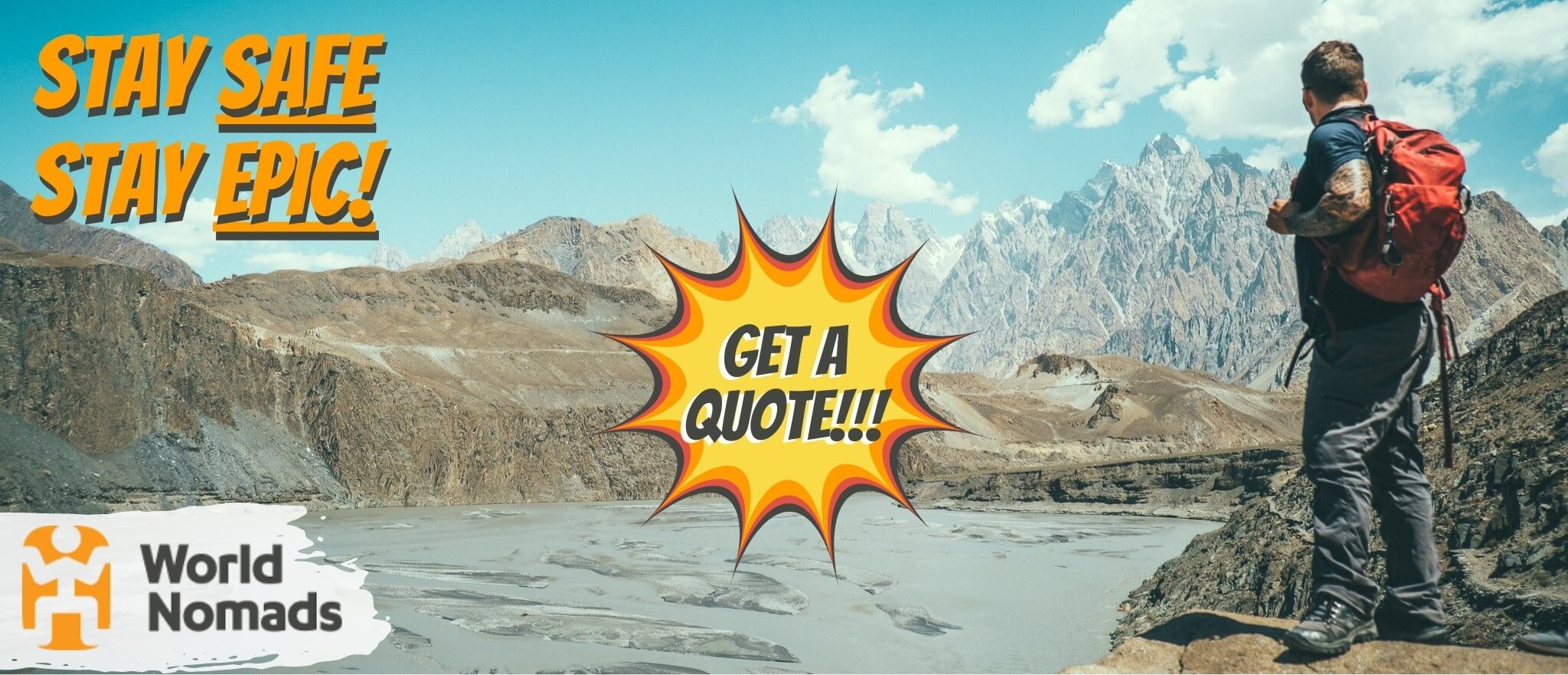 World Nomads' mission is to support and encourage travellers to explore their boundaries. They offer simple & flexible travel insurance, and safety advice to help you travel confidently.
They've been doing it since 2002 – protecting, connecting, and inspiring independent travellers just like you.
Get a quote below or read our in-depth review!
World Nomads provides travel insurance for travelers in over 100 countries. As an affiliate, we receive a fee when you get a quote from World Nomads using this link. We do not represent World Nomads. This is information only and not a recommendation to buy travel insurance.
FAQ on the Best Places to Visit in Cuba
Find out what people want to know about the best places to visit in Cuba
Final Thoughts on the Coolest Places to Visit in Cuba
Cuba is one of the most popular places to visit in the world at the moment. There are some great reasons for that, including the amazing music, the architecture, the old-world charm of the cities, and the hint of mystique that still surrounds the island. Be careful and aware when you're traveling in Cuba, but don't let fear stop you. This is a charming and fascinating destination, and it's well worth seeing all the best places to visit in Cuba that you've ever dreamed or heard of.
---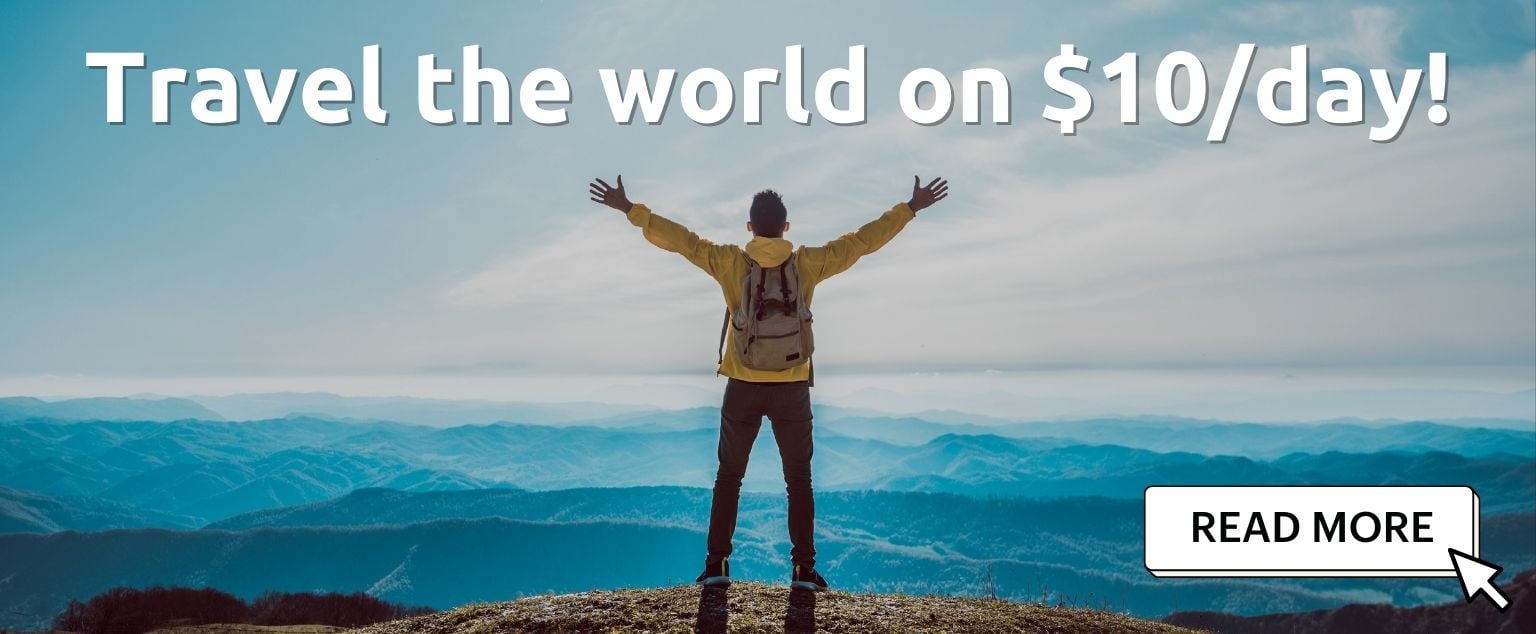 And for transparency's sake, please know that some of the links in our content are affiliate links. That means that if you book your accommodation, buy your gear, or sort your insurance through our link, we earn a small commission (at no extra cost to you). That said, we only link to the gear we trust and never recommend services we don't believe are up to scratch. Again, thank you!