Famous for its laid-back culture and being the birthplace of dancehall, reggae, dub, and ska, Jamaica is certainly a cultural force. Combine it with being the home of Rastafarianism and a whole lot of natural beauty, from beaches to jungles, and you've got it made.
Jamaica also has a bad reputation when it comes to crime, however. There are gangs trafficking drugs across the country, and – especially in certain parts of its cities – violence and gun crime are rife. Tourists aren't exempt: petty theft and robberies aren't rare.
So it probably has you thinking, "Well, is Jamaica safe to visit?" and it's a fair question because there is a load of resorts on the island that are perfectly safe, but going outside of them is a different story. That's why we've created this epic guide to staying safe in Jamaica.
In it, we are going to be covering a whole range of topics, from whether it's safe to drive in Jamaica to whether Jamaica is safe to travel alone or with families to eating and drinking – and just about anything you could think of in between. We're all about smart travel, so it pays to know these travel tips for travelling in Jamaica!
COVID-19 UPDATE
Whilst COVD 19 has not gone away, the world is opening up again to travellers. Visitors to Jamaica need to obtain permission to enter and will be tested on arrival. Travellers to Jamaica from the UK & EU will NOT have to quarantine upon returning home.
For the most up-to-date safety information and what you should be doing to help, please consult the WHO and your local government.
How Safe is Jamaica? (Our take.)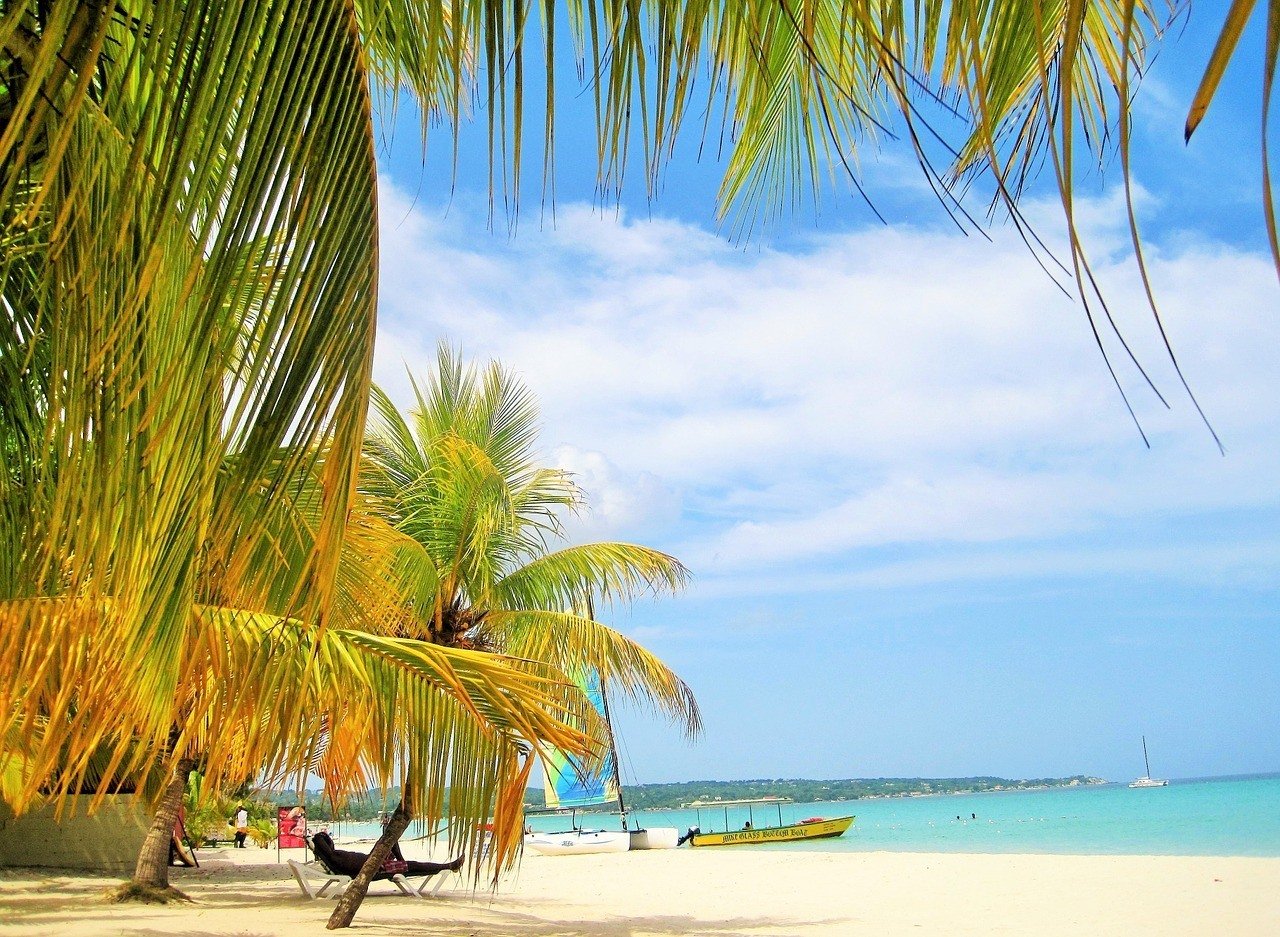 Jamaica has had a lot of bad press about its levels of violence and crime and this might make you think about avoiding this Caribbean country. There are high levels of crime in certain places like Kingston and Montego Bay, where gang violence, shootings, and petty theft happen. Also, hurricanes batter the Caribbean yearly and earthquakes also are a thing.
But these are problems do not define Jamaica as a country. Beautiful beaches, swamps, mountains, and rainforests to explore, amazing food, colonial buildings to admire… There's no doubt that Jamaica's got a lot going for it and should still be considered a worthy destination.
We'd say Jamaica is still safe to travel to, provided you are careful. The tourist areas of Jamaica tend to be very safe and beautiful places to stay in. Crimes against tourists have been decreasing and loads of people go and have an awesome time, and so should you!
Is Jamaica Safe to Visit? (The facts.)
Jamaica is safe to visit. Tourist numbers are increasing, too.
In 2017 according to the Jamaica Tourist Board, the country received 4.3 million tourists. A record number and an increase of 12.1% on 2016's numbers.
Jamaica relies heavily on tourism for its economy, so you guys (and your safety in Jamaica) are important! Millions of people from all over the world enjoy the island every year.
But there are other stats that are a bit more worrying.
For example, Jamaica has consistently suffered from one of the highest homicide rates in the world. But thankfully since 2011, the numbers have actually been falling. The government has introduced more police and at times a curfew to curb the gangs at the root of the problem, which led to a 20% drop in murders by 2012.
So…
Is it Safe to Visit Jamaica Right Now?
When the level of crime reaches a certain point, the government intitiates a state of emergency, which are "security enhancement measures in Zones of Special Operations." Often, these are enacted in certain parishes, like in Denham Town in Kingston and Mount Salem in Montego Bay. If these are in place, there will be strict curfews and heavy police and military presence.
Do these states of emergency affect the entire country? No, and, in fact, they're quite extreme. The odds of tourists being in a place where there is a state of emergency is very low. There would just be very little reason to be there.
Is Montego Bay safe then? Obviously Montego Bay is a tourist destination in Jamaica. You shouldn't be put-off but also, you should be careful outside of the resort, especially at night. If you choose to avoid it entirely (which is your prerogative), there's still plenty of other spectacular places to visit in Jamaica.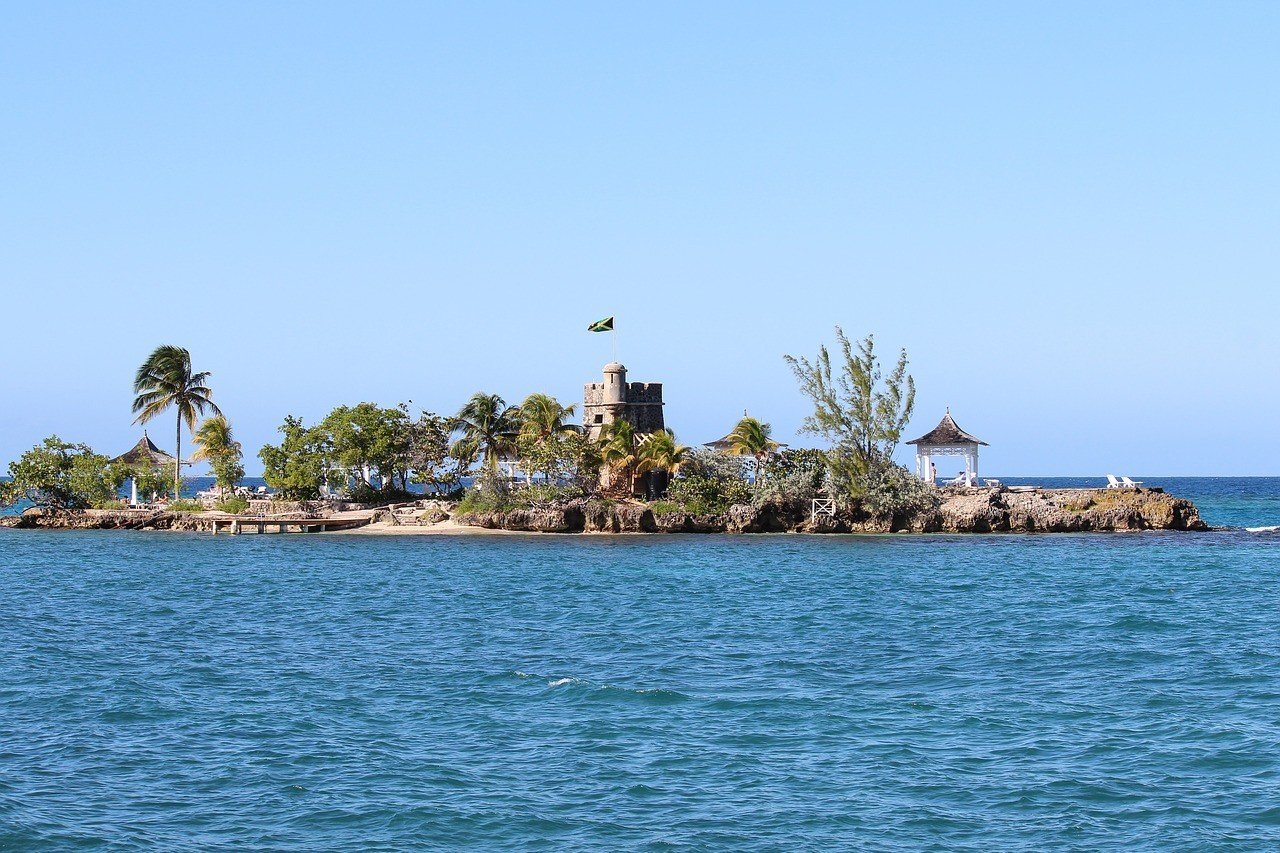 Also, the Mountain View Avenue Route between Kingston and Norman Manley International Airport is not a good road to take. People have been known to be robbed there.
Be also aware of hurricane season. This runs from September to November and can completely batter the island. This time of year also means that there are fewer tourists and the time that the police happen to take their holiday, which leaves a little bit of a lack of law enforcement.
So, Jamaica is safe to visit right now? As long as you stay away from dodgy areas and stay smart, it still is.
Jamaica Travel Insurance
Do you need Travel Insurance for your trip? Even if you're only going for a few days, that's more than enough time to get smote by wrathful angels. Have fun in Jamaica, but take it from us, overseas medical care and canceled flights can be seriously expensive – insurance can, therefore, be a life-saver.
Travel mishaps can and do happen and it is well worth thinking about insurance before you leave home.
We have used World Nomads for years now and I have personally made several claims. Why not get a quote from them yourself?
Do be sure to read the terms and conditions to make sure that the policy covers your needs. If you'd like more info, you can check out our in-depth coverage of World Nomads' travel insurance policies in our review. Or just jump right ahead and get a quote.
Getting an estimate from World Nomads is simple – just click the button or image below, fill out the necessary info, and you're on your way!

Crime levels are high in Jamaica, but that doesn't mean you will be targeted. The sort of crime we're talking about is the one that's related to gangs mostly. Crime in Jamaica against tourists is decidedly lower than for the locals.
As a tourist, you shouldn't be affected, so don't be put-off from travelling to this stunning country and all its nature and culture. To help you travel smart while having an epic time, we've shared some top safety tips for travelling to Jamaica.
As long as you're smart and follow the dos and don'ts when visiting Jamaica, you're likely to have a trouble-free time.
Jamaica Safety Tips for Travelling Smooth
Be vigilant in these areas – In Kingston: West Kingston Grant's Pen, August Town, Harbour View, Spanish Town. In Montego Bay: Flankers, Barrett Town, Norwood, Glendevon, Rose Heights, Mount Salem. These are definitely places to avoid in Jamaica.
Be aware of your surroundings – Keep your belongings close to you and take a protective travel money belt.
Don't walk around in deserted areas – Not just in towns, but on beaches too, even in daylight.
Watch your back at ATMs – Robberies can happen. Try to use ATMs only in busy areas.
It's a good idea NOT to look flashy – Expensive jewellery, smartwatches, and other swag is a big fat target a potential thief.
Avoid going to the same restaurant every night – This can make you a target as thieves get to know your routine.
Try not to use buses at night – It's better to take a taxi. Buses can be sketchy.
Your money, or your life – If someone tries to rob you, this is the real scenario. Hand it over; it's not worth it.
Make sure where you're staying is secure – Lockable doors/windows, a safe, security, gates, etc. If you don't have one yet, make sure you purchase a padlock before you go.
Steer clear of demonstrations – These can happen and sometimes turn violent. You're more likely to pickpocketed in crowds, also.
Ganja was decriminalized in 2015 – But possession is still illegal. There are often police roadblocks and they will search your car.
Don't take pictures of ganja fields when you're out hiking – It may look cool or whatever, but this can upset the owners of said fields.
Other drugs are completely illegal – So don't even bother. You'll be buying from gangs anyway.
Be polite but firm to hustlers – Selling drugs, sunglasses, or whatever, just say "No, thank you," firmly and politely. Stick to your guns.
Jamaica seems like a laid-back place but it's conservative – Same-sex activity is illegal. The attitude of Jamaicans towards same-sex relationships can be more than aggressive, so be very smart. Perhaps, as terrible as it is, people of the LGBTQI community should consider not visiting Jamaica.
The sun can be dangerous – Wear sunglasses, cover-up, and go in the shade when the sun's at its hottest. Limit your time in the sun.
Keep an eye on local news for hurricanes – Know what to do in the event of a hurricane; it could literally save your life.
Aside from mosquitoes, protect against no-see-ums – You don't see them. They hang around water and are very annoying. Cover up (especially at dawn/dusk), use repellent, and burn coils if possible.
Some General Safety Tips from the OG Broke Backpacker
Keeping your money safe in Jamaica
At the same time, though you're unlikely to come to any physical harm, the thing that might be worrying you the most is having your money stolen in Jamaica. It may seem like a pretty paradise-like island where everyone's chilled out, but actually, Jamaica can be really sketchy, especially when it comes to petty theft.
We've got a great travel tip for Jamaica (or anywhere else) when it comes to that. While you may be trying your best to steer clear of dodgy areas and purposely not wearing all your finery when you're exploring Jamaica's towns and cities, sometimes, it's just a matter of the wrong place at the wrong time. So we'd recommend using a money belt.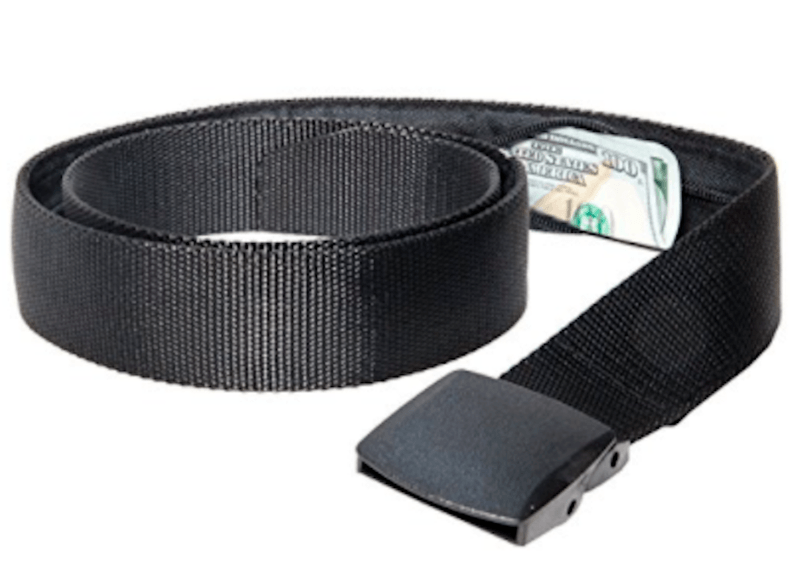 When it comes to choosing a money belt for you, there is quite literally a ton of choice out there which is a real pain to wade through. But there's one we'd definitely recommend: the Active Roots Security Belt.
It's a stunner of a money belt. It's not fancy, it just simply looks (and acts) just like any old belt. Also, it's cheap and sturdy to boot. Check out our in-depth review of the Active Roots Belt.
The bonus of wearing a money belt is that you always have a stash of cash to fall back on. You may get pickpocketed, you may just stupidly leave some money lying around in your room or, you may lose your wallet. Whatever happens, there's always the money you slipped into your money belt to help you out in dire straits. So when it comes to keeping your money safe in Jamaica, use a money belt!
If you need a little more room for your passport and other travel valuables, have a look at a full-size money belt that tucks under your clothes instead.
If neither of those options appeals to your refined fashion sense, don't compromise! Opt for an infinity scarf with a hidden zipper pocket.
It's always an amazing experience to travel around the world by yourself. Not only are you going to be able to do what you want to do whenever you want to, but you're also going to be doing it by yourself with no one else to rely on.
But it's not always peachy. You can get bored with your own company, lonely, jaded with the whole experience, or more annoyingly: be more of a target for petty crime. Travelling to Jamaica alone is safe but you should be extra alert.
Make sure you don't lone wolf the whole trip. Make friends with other travellers, stay at friendly guesthouses, and keep in touch with folks back home. Everything else, like watching your surroundings and avoiding quiet areas, still applies.
Don't forget to watch yourself and stay safe while travelling in this awesome place! Here are some extra tips for travellers going to Jamaica alone to stay safe.
Travelling to Jamaica Alone – Tips and Pointers
Think about where you're heading and what you're doing. It's not a good idea to be winging it, wandering around towns looking a bit lost, or looking like you don't know what to do.
Get chatting to some local people! Either where you're staying or people you might meet otherwise. They're really friendly and most will be happy to help you out and give you good local tips. Just find the right people and trust your gut.
Know where to stay in Jamaica. Picking the right areas to travel to is incredibly important for safety in Jamaica.
Make sure you book a reputable firm when looking at transport around the island. There are a lot of companies, and not all of them are going to be very good. At the same time, you could always get a local person or get the staff at your accommodation to recommend a driver.
There are some really cool guesthouses to stay at around Jamaica: perfect for intrepid travellers looking to meet new people. Often with amazing, good food on offer, and run by local rastas who'll give you a warm welcome.
Don't ghost your friends and family. Make sure you keep in contact with people back home so that they know what you're doing.
Let travelling friends or your guesthouse know what you're doing. Whether you're going off hiking for the day or just to snap some pics of colonial buildings. Whatever you're doing, telling people is always better than not telling people.
Try to travel in daylight hours as much as possible. This will decrease the risk of anything bad happening to you when you're on the road.
Keep your money safe. Have a money belt handy and keep your money and cards in different places. It's horrific if you have all of your stuff in one bag and then that bag goes missing.
Don't get too intoxicated. If you're heading out for the night, to drink or smoke, don't get too crazy. Know your limits. There's no easier way to get exploited then by being messy.
Is Jamaica safe for female travellers?
It might seem more than a bit overwhelming to travel to Jamaica as a female traveller, solo or otherwise, but women do go there. Sexual crimes are rife, however, and it's an ongoing issue in Jamaica, even for tourists. Less so, but still a reality.
So as it turns out, Jamaica can be dangerous for female travellers. It's not like we're recommending you to not to go to Jamaica, but it's probably not a good option for your first solo trip. Also, you may want to meet other travellers along the way and go on tours for security.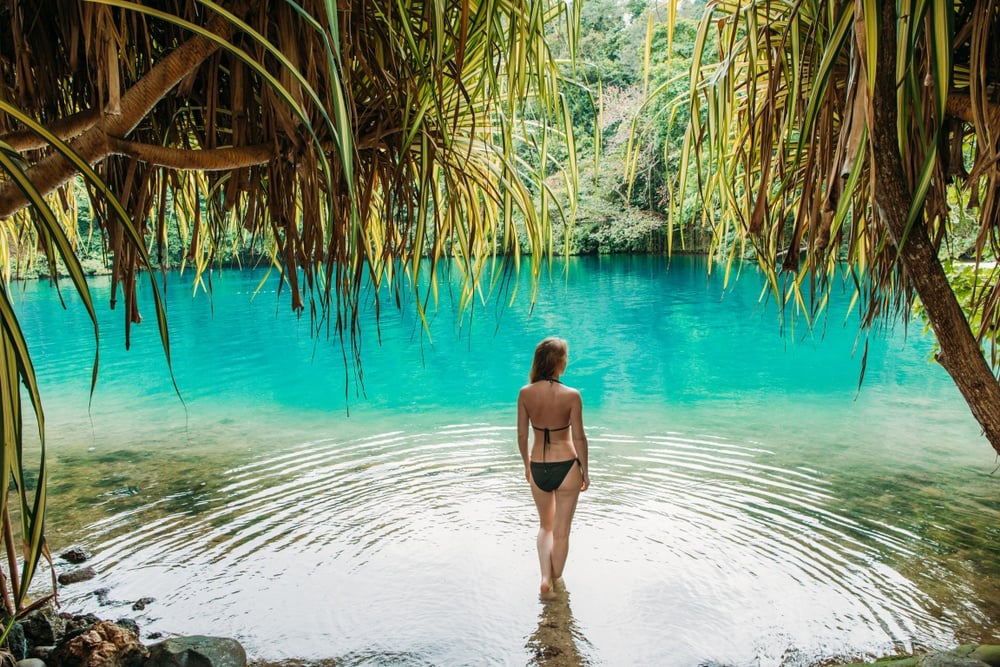 Sexual harassment and assaults aren't rare in Jamaica. They, unfortunately, do happen, even to tourists. A lot of Jamaican women have to put up with this as part of their lives. It isn't completely a no-go country for females, but it definitely pays to be aware.
When it comes to staying safe in Jamaica as a woman by yourself, you definitely can avoid dangerous situations. So here are our safety tips for solo female travellers in Jamaica.
Travelling to Jamaica as a Woman – Tips and Pointers
If you get chatting to somebody and you don't want their attention, stop engaging with them. That means no eye-contact and ignoring them. Any replies are basically seen as a challenge and men will try to win you round.
Don't tell people where you're staying or what your plans are. People who seem overly interested are probably sketchier than you think, so ignore them, lie, or just remove yourself from the situation.
Don't be afraid to say 'no'. Don't worry about hurting someone's feelings out of politeness. What about your feelings?
If someone's really hassling you and it's beginning to get worrying, make a fuss. Not joking: shouting "FIRE!" may be more effective than shouting "HELP!"
Rape and sexual assaults in Jamaica are sadly not uncommon. This does include female travellers. You should always stay smart as a female traveller, be aware of your surroundings, and not put yourself in a situation where you are at risk. Stick to busy streets and daylight hours.
Dress modestly to reduce harassment levels. Plus, you do not want to be getting bit by any mosquitoes anyway – they can be nasty.
When you're checking into anywhere, don't use a title. Ms, Miss, Mrs – anything that implies your marital status, don't use it. Just use your initial followed by your surname. Someone can see you've signed in as a woman and what room number you're in.
If you're in a ground floor room or if you have a balcony, you should definitely make sure that your windows (and doors) are locked. These types of rooms are the ones people will be trying to get into.
Follow simple safety precautions: locking your door when you're inside; using chains/bolts for extra security, and always use the spy hole if somebody knocks unexpectedly.
If your key has a room number on it, don't leave it lying around. Local people may be able to recognise both what hotel the key is for and make a note of your room number, too.
Join tours and use drivers to get around. Read reviews online, ask other travellers, talk to your accommodation staff and find trusted people and companies to use. A tour is a great idea since you get to travel Jamaica safely, meet people, and learn more about the country whilst you're at it.
Don't lose your money to a pickpocket! 
There are tons of ways to store valuables and goods while traveling but a travel scarf has to be the least obtrusive and the most classy.
The Active Roots Zipper Scarf is your run-of-the-mill infinity scarf but with a hidden pocket that's big and sturdy enough for a night's cash, your phone, a passport and (hell with it) some snacks too!
Is Jamaica safe to travel for families?
Jamaica is a great destination for families. There's a lot going on to keep children entertained.
There are a ton of accommodation options, almost all of which come packed with family-friendly amenities. Outside of hotels and resorts, you'll also find activities like ziplining through rainforests, going on nature walks, and soaking up Jamaica's fair few waterfalls.
However, Jamaica's not always going to be easy to travel around with kids, even more so if you've got a baby/toddler with you. It pays to stick to the best places to go in Jamaica for families.
Beaches are safe, but you'll need to deal with dangers like the strong sun and there are strong currents in the sea as well as big waves. Make sure you protect everyone against mosquitoes and gnats (no-see-ums).
It's probably best to travel around by renting a car or a driver, but be aware that you won't have any car seats for the children.
If you're staying at hotels instead of resorts, you're going to have to ask ahead of time for things like cots, food for the children, and other necessities.
Also, it's worth noting that Jamaica isn't always the cleanest place. Make sure your children aren't putting their hands in their mouths and that they wash their hands before they eat. And another thing that's important to know is that breastfeeding in public is taboo!
Whilst not everywhere is going to be family-friendly in Jamaica, there's still a lot of adventures to be had with children – family-friendly resorts are awesome for children!
At the end of the day, Jamaica is safe – and fun – to travel for families.
Is it safe to drive in Jamaica? Getting around Jamaica.
Driving in Jamaica is a mixed bag, honestly. From modern highways to bumpy dirt tracks (and everything in between), you'll find every road type here! So is it safe to drive in Jamaica?
Driving in Jamaica isn't easy. It's not like we'd advise renting a car in Jamaica, but if you're used to driving in developing countries and in challenging situations, you'll be more suited to it.
If you do hire a car, make sure the car is up to scratch, which means seatbelts in the rear as well. Also, check the car thoroughly before you drive it off; take a film, or tons of pictures, of any damage on the car before you leave; you don't want that pinned on you when you come back. Also, make sure that you get solid vehicle rental insurance so your holiday doesn't turn into an expensive nightmare.
The best way to drive in Jamaica is to be extra careful. Outside of the cities, there's not always road signage and the roads themselves are quite winding; road accidents and deaths are pretty commonplace.
Keep your doors locked and windows up (and your valuables out of sight), taking extra care when stopping at junctions or for traffic lights. Criminals often linger in these areas to steal items from the backs of cars.
Whilst road trips in Jamaica can be super beautiful, there may be sudden ascents, sharp turns, and roads that just aren't on the map. So driving in Jamaica isn't safe, strictly speaking. It's not horrible, but we would recommend that you avoid if you've never driven anywhere like this before.
Is Uber safe in Jamaica?
There isn't any Uber in Jamaica for now. It is currently against the law for any ridesharing companies in Jamaica to operate their services.
Are taxis safe in Jamaica?
Taxis are actually one of the best ways to get around the island and see Jamaica safely, especially if you're not brave, confident, or experienced enough to drive yourself through this country. Not only is someone else doing the driving for you, but your driver will also be equipped with local knowledge.
The best way to get a taxi in Jamaica is to arrange one with your accommodation. They'll easily be able to get one for you.
The Jamaican Union of Travellers Association is a tourist-oriented taxi company that operates all over the island. This recommended service is a good option.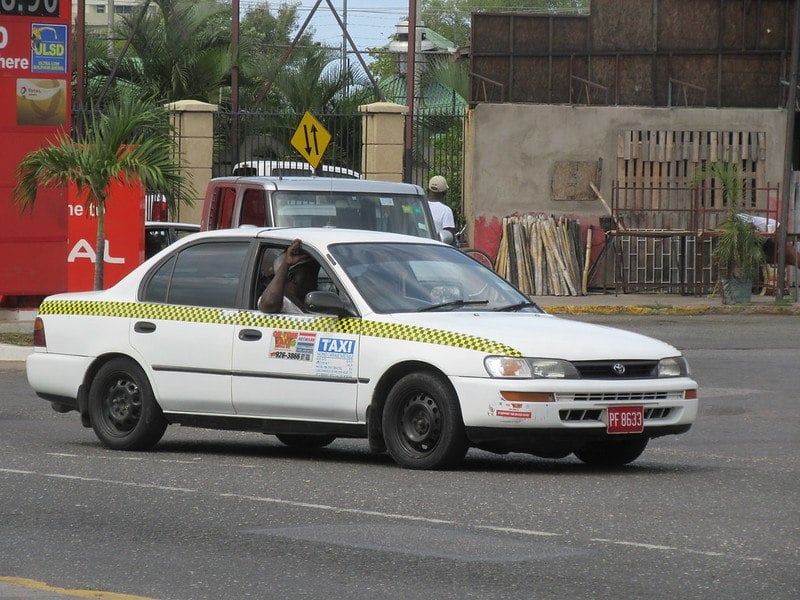 Radio taxis are also an option, especially in Kingston. The transport authority has fixed taxi fares nationwide according to distance and fares are pasted inside a licensed taxi. They also do have meters, but nobody uses them. Make sure to at least try to haggle a fair price; there are official fares, but tourists will be charged more so stick to your guns.
Licensed taxis are called contract carriages and have red license plates and the letters 'PP' or 'PPV' on their license plate. Without that, they're definitely unlicensed and should be avoided.
There are also route taxis, which are like shared taxis basically. They shuttle people between different towns. These can be cheap, but we would only recommend them to seasoned travellers.
So the taxis are safe in Jamaica. Just make sure you get the ones with the red license plates.
Is public transportation in Jamaica safe?
When it comes to public transport in Jamaica, there's one option really: buses. These are way cheaper than taxis but also come with a sketchier reputation, unfortunately. They're mainly unsafe when they're overcrowded. You'll be paying more attention to holding on when the bus is navigating hairpin turns than to your belongings.
If you do want to take the bus, make sure you've got a money belt or that your valuables are well hidden.
Kingston has a fleet of yellow buses that connect the city and have very cheap fares. Smaller private buses called coasters connect all over every town and village. They're licensed and like taxis, they've got red license plates with 'PPV' on them, or 'JUTA' (just for tourists).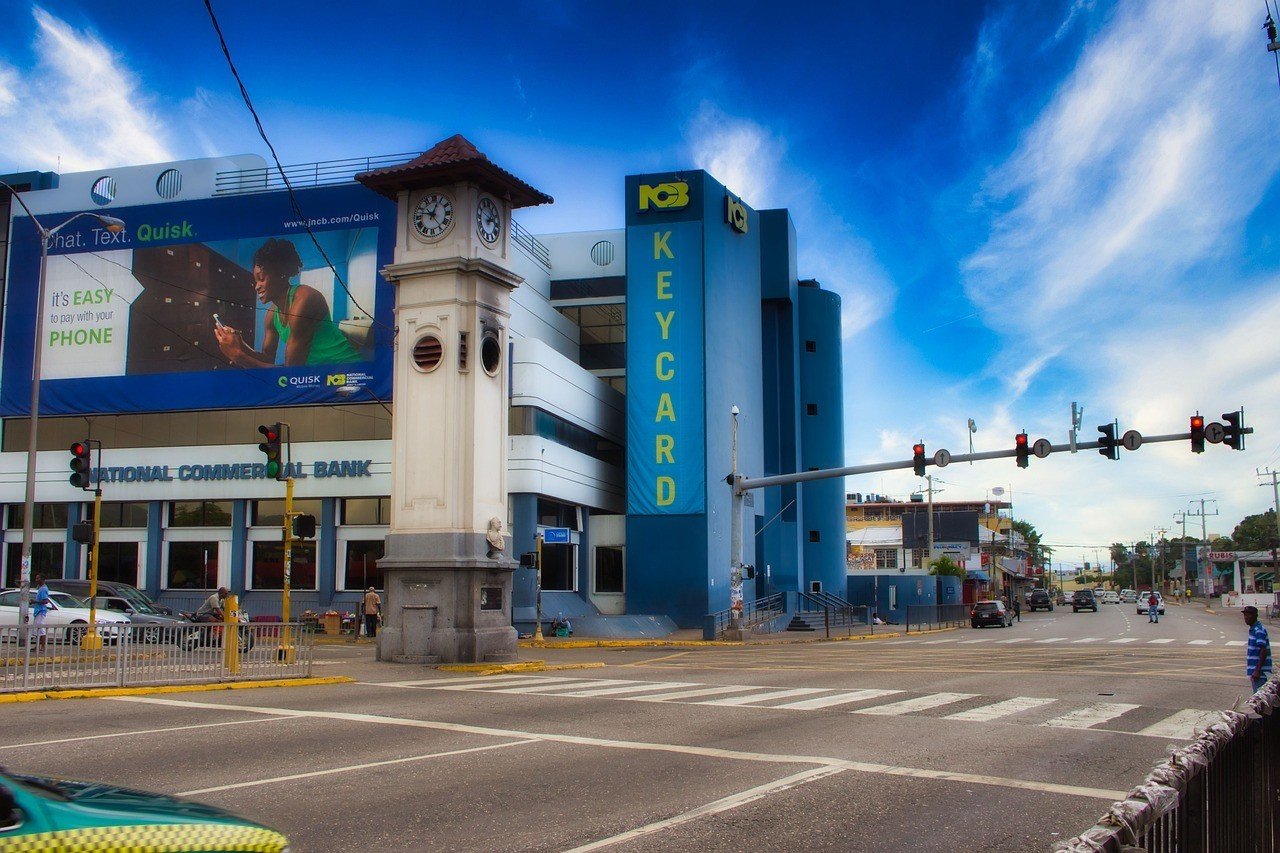 Stay off PPV ones when they're crammed full as they can be dangerous on sketchy roads. Also, note that buses don't have bells, so just yell out something like, "Let me off!" or "Let down!" or "One stop!" and that should do the trick.
Some (much more expensive) coaches connect popular destinations and can be booked online and are mainly for tourists. But on the plus side, they've got air-con and they're safe(r).
So you'll have to watch your belongings on busy public buses and make sure you hang on at the same time, but generally, the public transport in Jamaica is pretty much safe.
Keep everything on you in transit!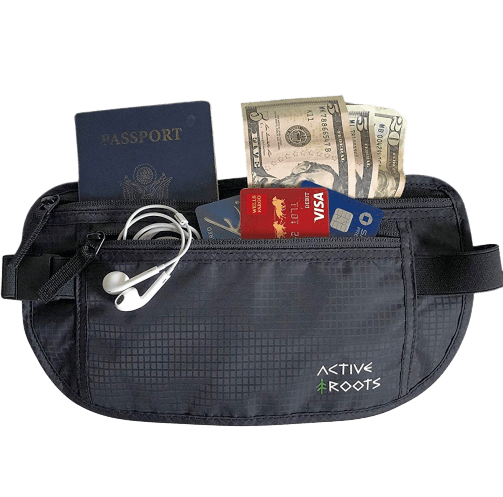 When moving from place to place, you shouldn't store travel documents in a bag, even if it's under your seat or overhead.
A full-sized money belt that stays tucked under your clothes keeps your documents and cash organized during your travels and assures nothing critical gets left behind or stolen.
Is the food in Jamaica safe?
Jamaican food is world-famous. Ever heard of jerk chicken? That's one of the famous dishes from this Caribbean country. Combine with delicious patties, a plate of rice and peas, and even a spot of curried goat, and you're in for a feast in Jamaica.
If you're a coffee fan, don't forget to go try a cup of Blue Mountain Coffee – it's super famous. There's a ton of restaurants to enjoy in Kingston and Montego Bay, but there's more than just these two towns.
The food may be amazing but Jamaica isn't famed for its hygiene – not at all, in fact. You'll have to be careful where you eat and that's just going to have to be common sense for you staying safe Jamaica. So to help you eat your way around this country like a pro (and not get ill), here are some food tips for Jamaica…
Eating Safely in Jamaica
Give fresh fruit and vegetables a miss if you can't do one of the following things yourself: cook it, peel it, or wash it. If it's got skin, buy it, peel it yourself, eat it up. Anything pre-peeled – avoid. You don't know how clean the hands are that have peeled it.
Be careful at Jamaica's roadside food stalls and cookshops. While these are some of the world's most amazing street food stalls – cheap and delicious – you should definitely pick and choose where you go. Always go for the places that are busy and seem to have a high turnover of customers. This will mean that the food is always fresh and that it's a popular place to go to because of its tastiness!
A big culprit is often the hotel buffet. Food tends to sit around a lot and it won't be as tasty as a local place, either. Don't be afraid to head out of the resort and go check out some local eateries. Your stomach will thank you (but obviously make sure you go to places that are heaving with locals).
Make sure you're eating fresh seafood. Seafood is the worst thing when it comes to food poisoning, and can actually be pretty dangerous. So if you're not sure, don't bother, it's not worth it.
Jamaican food is often very rich and very spicy. Be careful about eating too much when you first arrive and ease yourself into it. This goes especially for people who have a delicate stomach and aren't used to food that has a lot of spicy kick.
Wash your hands a lot. It's a really basic tip that you should already be doing before you eat anywhere in the world, but making sure that your hands are clean before you eat is just a good way to ensure that at least you aren't the one making yourself ill.
Can you drink the water in Jamaica?
So can you drink the water in Jamaica? Water in Jamaica is safe to drink – mainly. Especially, in built-up areas and in resort hotels you should have no problems. HOWEVER, always make sure that the tap you're about to drink out of is actually drinking water because sometimes, it's not.
In rural areas, you should stick to filtered/boiled water. You can do this using a top-notch water filter bottle; it's the ultimate travelling companion for staying hydrated.
Bring a refillable travel bottle with you too along with some water purification tablets just in case! Either way, bring something so you can steer clear of buying plastic bottles. Be a good traveller, and don't contribute to the world's plastic pollution crisis.
Want to save the world?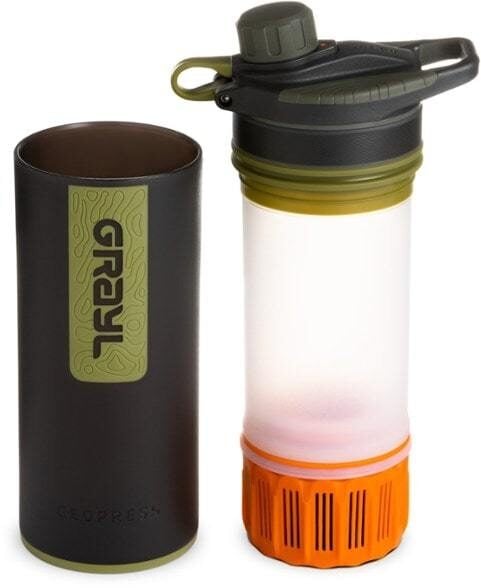 Single-use plastic bottles are a huge threat to Marine Life – Be a part of the solution and travel with a filter water bottle.
The GRAYL GEOPRESS water bottle is the ONLY all-in-one filter water bottle setup you'll need. Whether you need to purify the water from a hostel sink in Kathmandu or a stream trickle in the Andes, the Geopress has got you covered.
Read our full review of the GRAYL GEOPRESS!
Is Jamaica safe to live?
As discussed above, there are high crime rates in Jamaica – especially in the big cities – but like anywhere in the world, there are simply places to avoid in Jamaica. In general, it's not unsafe in Jamaica: it's just a case of where you choose to live.
In Kingston, for example, there are around one million inhabitants. It's got museums, banks, transport links, decent healthcare (more on that in a sec), but also has the highest crime rate in the country. Therefore, the capital of Jamaica isn't the safest place to live.
Areas which attract ex-pats include Mandeville (not too hot, in the hills, private schools, affluent area), and Trelawney (close to the beach, a little expensive), Hopewell (between Negril and Montego Bay, a nice combination of locals and ex-pats and also close to beaches).
If you choose to live permanently in Jamaica, you should definitely make arrangements for your security and know how to stay secure.
Criminals have recently been targeting Jamaicans who have lived away from the country and want to return Jamaica to live there permanently (aka Returning Citizens). Now, the Jamaican Constabulary Force has actually produced a safety guide for returning citizens to Jamaica. Even if you're not a returning citizen, it's probably worth a read to be extra safe.
But other than that, it is pretty safe to live in Jamaica. You'll still have to be more alert for petty crime than you would be in other places in the world, which may mean having to live differently. But you can hit up Facebook groups and ex-pat forums to make on-site friends and get advice on where to live and what to expect.
How is healthcare in Jamaica?
Healthcare in Jamaica really varies. It really depends where you are in the country.
For example, in most cities and big towns you'll be able to get access to an ok level of healthcare. Kingston is, without a doubt, the best place for healthcare in Jamaica. In rural areas, however, it's not always easy to get hold of someone who's going to give you any level of medical treatment.
The healthcare in Jamaica is free for its citizens, but that does also mean that there are long waits at its public hospitals. There are no appointments, so you can imagine that there are long queues.
Private hospitals and doctors are available if you have the money and/or the travel insurance (which you should have anyway). You can ask your accommodation to direct you to one of these. These hospitals/doctors are perfectly fine and have normal quality hospitals and well-trained doctors.
Pharmacies are usually well supplied, but sometimes there can actually be a shortage of medications. It's a good idea to bring a well-stocked first aid kit of your own, especially if you have prescription medication that you need to take.
All in all, healthcare is ok in Jamaica, especially if you go private.
Final thoughts on safety in Jamaica
You could honestly book a resort, go to Jamaica, get off the plane, be shuttled to your resort, stay in the confines of the resort, go out for a few tours every now and then, be shuttled back to the airport, leave, and tell everyone what Jamaica is like (apparently). That's definitely how a lot of people do travel to Jamaica and stay safe. And if that's the way you want to do it, then that's totally up to you.
But doing this, you just get into a cycle of hopping from resort to resort, which isn't really ever properly experiencing the country you're in. What do all resorts have? Pools, restaurants, beaches, bars.
What they lack is the culture of the country that you can see if you opt to explore Jamaica. Just because you've heard reggae in Jamaica doesn't mean you've lapped up any of the country. There are real-life clubs playing real-life music, mountains to trek around, coffee to be tried at its source, colonial architecture to gawp at, and friendly people to meet.
Is Jamaica safe for travel? Yes. There are crimes, but it's mainly isolated in certain areas – areas you probably won't be going anyway. It's fairly safe for tourists in Jamaica.
Be smart and travel well. Book yourself into some locally run guesthouses, watch your surroundings, make your security a priority and have an awesome experience.
And, definitely, do get travel insurance too.
Disclaimer: Safety conditions change all over the world on a daily basis. We do our best to advise but this info may already be out of date. Do your own research. Enjoy your travels! Some of the links in this post are affiliate links which means we earn a small commission if you purchase your insurance through this page. This costs you nothing extra and helps us keep the site going.