White sand beaches, tropical water, and rum on tap, what's not to love about the Caribbean Island of Jamaica?
As a country influenced by European and African traditions, Jamaica is drenched in folklore and spirituality. Despite its troubled history involving colonialism and pirates, Jamaica has formed its own unique and beautiful identity. Naturally, this means there are loads of cultural and traditional Jamaican festivals to experience in the country.
One of the biggest traditions that evolved on the island is reggae music. Famous worldwide, Jamaica is the home of reggae and just about all its founding fathers, including Bob Marley and Shaggy.
If you're planning a trip to the island nation, chances are your trip will coincide with a reggae festival (or two). If I can give any advice, make sure you attend one of these wholesome concerts in the birthplace of reggae.
Let's dive in and look at some of Jamaica's most exciting festivals:
Festivals in Jamaica
To simplify your vacation and festival planning, I've put together a list of the top nine festivals in the country, from traditional celebrations to beachside reggae concerts to foodie festivals.
Accompong Maroon Festival
When: January
Where: Accompong
Once a year, on the 6th of January, the people of Accompong come together to mark the signing of the 1739 peace treaty between the previously enslaved Maroons and the British Empire. When the peace treaty was signed, the local Maroons were granted important freedom and thousands of acres of land.
People flock to the town from across the island to set up food and drink stalls. They enjoy Ferris wheel rides, bouncy castles, and traditional musical performances to celebrate this instrumental moment in history. This small town is home to under 1000 people, and up to 8000 people visit yearly for the Accompong Maroon Festival.
You can expect a lot of traditional drumming, dancing, and storytelling, accompanied by good local street food, tonics, and herb concoctions at this festival in Jamaica. Notable community members and politicians prepare speeches, and religious leaders lead a prayer for Afro-Caribbean heritage.
After a day of celebrations and remembrance, the town breaks into an all-night party that vibes until the early morning hours. The next day is usually super quiet in the town square, with most locals and event attendees recuperating after the long day and night.
Where to Stay:
If you're looking for a place to stay in Accompong, the charming O & G Guesthouse offers queen rooms with shared bathrooms for a reasonable price. The best thing about this spot is the atmosphere, made possible by the friendly owners.
When: January
Where: Kingston
Aside from Bob Marley, Shaggy might be one of the most internationally famous reggae artists. While you've undoubtedly heard of Shaggy, did you know he founded a charity known as Shaggy and Friends?
Every January, Shaggy and Friends hosts a charity concert to raise funds and donate supplies to the Bustamante Children Hospital in Jamaica – the only children's hospital in the region. Not only does the charity event raise funds for the hospital, but it also increases morale and positivity among the hospital staff.
The charity has helped thousands of children since Shaggy started donating funds and equipment in 2001. The first benefit concert was arranged in 2009 and promised to deliver 100% of its proceeds to the cause.
This Jamaican festival takes place at the Lawns of Jamaica House in Kingston, the capital and largest city in the country.
Tickets cost $50, all of which is donated to the hospital. The event draws performers like Sting, Wyclef Jean, Fetty Wap, and Junior Reid to the stage, who all agree to donate their time and resources to the Bustamante Hospital.
The only thing better than watching some of the world's best artists live? Doing it knowing you've helped support an incredible charity.
Where to Stay:
Kingston is a large city (relative to the small island) with loads of gorgeous hotels and small rentals to choose from, and among the best places to stay in Jamaica.
If you feel like a bit of modern city life on the island, the stunning ROK Hotel Kingston Tapestry Collection by Hilton has all the hotel amenities you could dream of and is located in the heart of the city.

Do You Want to Travel FOREVER??
Pop your email in below to get a FREE copy of 'How to Travel the World on $10 a Day!'.
When: February
Where: Kingston
If there's one reggae artist I guarantee you are familiar with, it is Bob Marley. Born and raised in Jamaica, this phenomenal artist is considered one of the fathers of reggae music, or the 'King of Reggae.'
With such influential titles, it's no wonder a week-long Jamaica festival is dedicated to him. Bob Marley Week is celebrated in the capital of Kingston in February to coincide with his birthday on the 6th. The event runs from the 5th to the 12th of February, when thousands of fans worldwide flock to the birthplace of reggae to celebrate this cultural icon.
Bob Marley's songs inspired peace, freedom, love, and revolution. During the festival, there are concerts, exhibitions, lectures, fashion shows, and even a few karaoke competitions held across the city of Kingston in his memory.
Most of the events are held at the Bob Marley Museum, but festivities flow throughout the entire city. While you're in town for the event, make the journey to Nine Mile, the sleepy hilly town where Marley was both born and laid to rest. To get to the neighborhood, hop onto the legendary multicolored Zion Bus decked out in Marley pictures.
Where to Stay:
Get into the reggae vibe by renting a self-catering vacation rental on the beachside in Kingston. This gorgeous seaside condo has undisturbed views of the Caribbean and a shared pool.
When: April
Where: Kingston
Everyone loves a good carnival, and if you're in Jamaica in April, you simply have to experience the Bacchanal Jamaica Carnival for yourself. The Carnival is one of the most important festivals of Jamaica and the whole Caribbean region, held across just about every large island nation.
Its origins date back to pre-Lenten Mardi Gras times, combined masquerade balls held by the European catholic colonialists.
Today, it's a vibrant and colorful celebration of Caribbean culture. The Jamaican Carnival attracts over 100 thousand people from across every part of the island country. It has all the characteristics of a classic Caribbean carnival with added Jamaican features that make it unique to the county.
In the run-up to the event, festivities are hosted across the island, from beach parties, fetes, street parades, and competitions. Weekly Soca parties run two months before the Carnival, with locals celebrating throughout the night in anticipation of the main event.
After months of preparation, this festival is the largest Carnival in Jamaica and is a genuine representation of the island spirit. Across the city, waves of Soca, Reggae, Calypso, and Dancehall music provide a soundtrack to the event.
The main parade follows a designated route through the city of Kingston. This street parade is overflowing with live music and beautifully dressed dancers. Huge crowds and tons of market stalls line the streets, creating a super social scene and vibrant atmosphere. Remember to stay safe and keep your valuables hidden when amongst so many people!
Where to Stay:
After a few overwhelming days at the Carnival, spend some time recuperating at this gorgeous apartment in the heart of Kingston. It has been recently refurbished and has lush city views.
Make sure to book a room well in advance for this Jamaican festival, as accommodation books out fast during this festive time.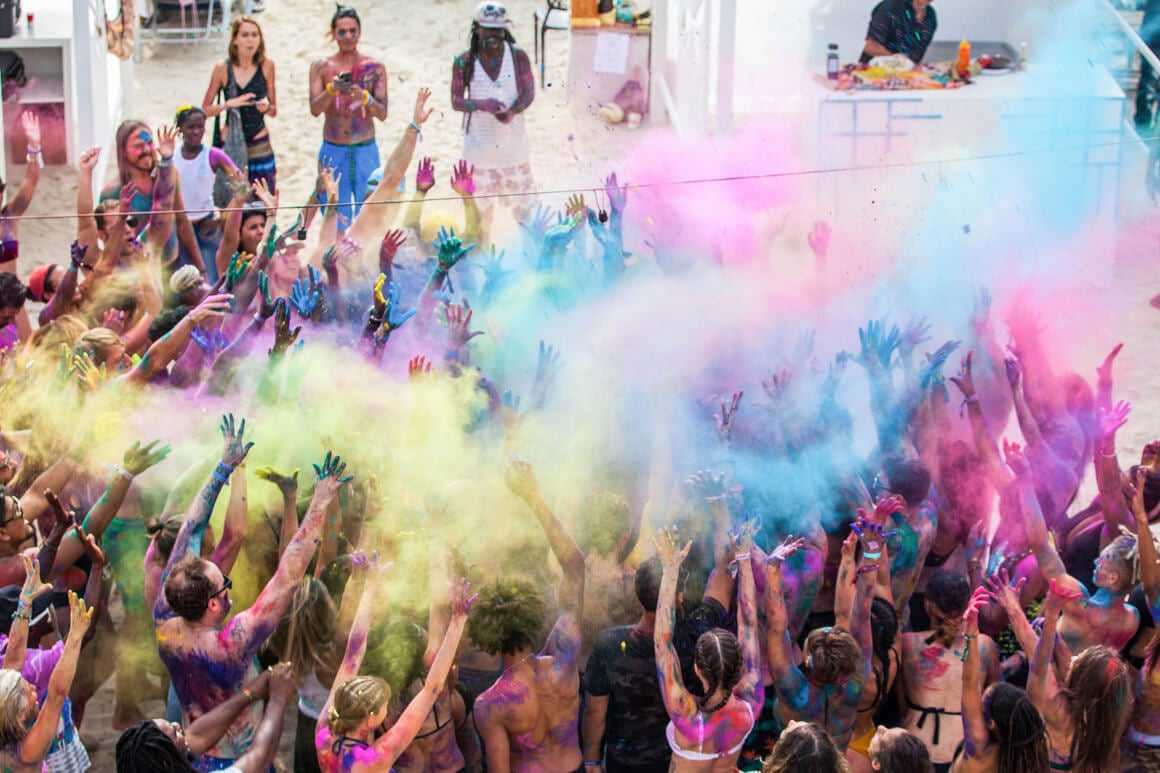 When: April / May
Where: Negril
Another reggae festival? Why not! We're in the heart of the genre, after all!
Culture meets music festival at the TMRW.TDAY Culture Fest; an immersive event hosted once a year in Negril. The event takes place at the end of April / start of May for seven days at The Caves Hotel in West End.
The location is a breathtaking paradise, set along an iconic seven-mile beach in Negril. It runs from 9 am on an opening day and shuts its doors at 3 am on the closing Sunday.
This festival is designed to bring reggae artists together in a relaxed yet sociable atmosphere. In true reggae style, it invites attendees to join a global movement of change orchestrated to lighten our hearts, relax our souls, and help remedy our planet.
While not purely a music festival, iconic artists like Beenie Man, Jesse Royal, Christ Blackwell, Lamb + Wolf, and Audiofly take to the stage during the weeklong event. On top of the musicians, artists, naturalists, and dancers collaborate to bring a sense of consciousness into the crowd.
You can join yoga classes and cooking shows, listen to inspirational speakers and partake in transformational workshops throughout the week.
Wherever you are visiting from, this festival has something to offer everybody and is an experience for the senses!
Tickets for this Jamaican festival cost around $250 for the entire week. Some packages include hotel accommodation.
Where to Stay:
This charming waterside cabin looks like it could be a five-star beach resort and is set right on the coastline of the Westmoreland Parish on the west of the island.
You won't find a more beautiful place to rest your head after a busy time at TMRW.TDAY Culture Festival.
Have you sorted your accommodation yet?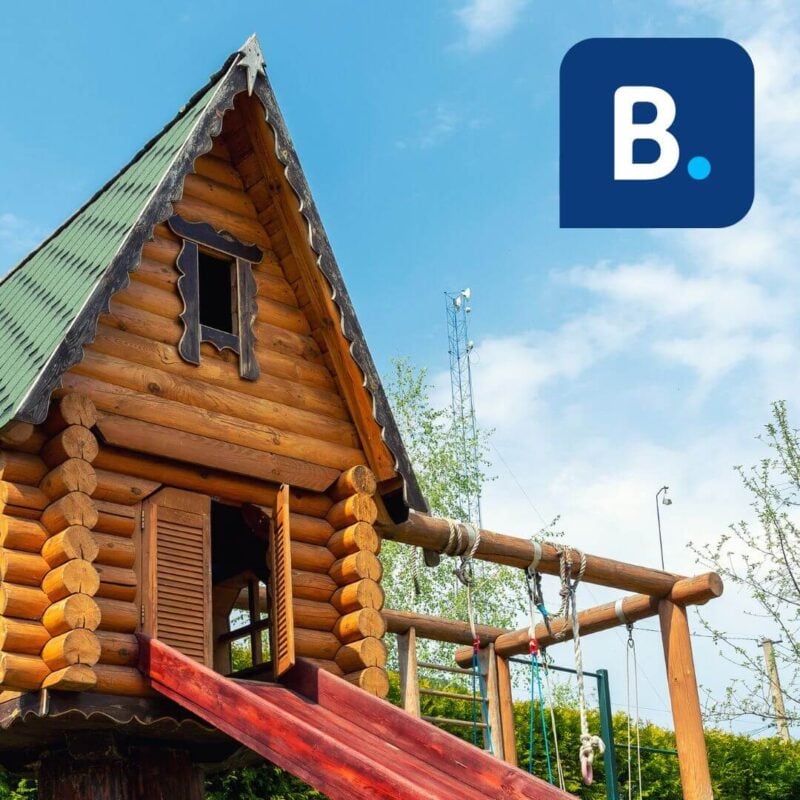 Get 15% OFF when you book through our link — and support the site you love so dearly 😉
Booking.com is quickly becoming our go-to for accommodation. From cheap hostels to stylish homestays and nice hotels, they've got it all!
View on Booking.com
Trelawny Yam Festival
When: April
Where: Albert Town
If you are a fan of sweet potatoes (who isn't), this one is for you!
Set in the lush Albert Town in the Trelawny parish, the Trelawny Yam Festival is celebrated once a year on Easter Monday. If you hadn't already guessed, the festival is all about yams, organized to honor the root vegetable that feeds so much of the local population.
The parish of Trelawny accounts for around 60% of the country's yam production. So, it only makes sense that the festival is held in the main square of Albert Town, in the heart of this farming district.
The festival has been running since 1997 to fundraise and support the local community. Thousands of Jamaicans and tourists flock to the area on Easter Monday to check out what all the yam fuss is about.
During this important festival in Jamaica, patrons bake yam cakes and puddings and even make wine out of vegetables. With over 18 varieties of yam in Jamaica alone, you'll pretty much find every type of product made from yam or a yam byproduct available to purchase at the event.
Attendees can also join in on fun activities like cooking and best-dressed contests. However, the most anticipated part of the event is the crowning of the Yam King and Queen.
Where to Stay:
Inland in the Trelawny Parish, Albert Town is a tiny village without too much accommodation. Make yourself comfortable at this homey guest suite hosted by a local family, just a short walk from the town's main square (and festival location).
When: July
Where: Montego Bay
Reggae Sumfest isn't just another reggae festival – It's the largest festival in both the country and the Caribbean. The event happens once a year in Montego Bay in the middle of July, attracting crowds of all ages from across the Caribbean and the world.
It has been running since 1993, featuring various Jamaican reggae musicians like Ziggy Marley, Toots and the Maytals, Damien Marley, and Buju Banton, as well as internationally known pop and hip-hop stars Rihanna, Usher, Chris Brown, and Sean Paul.
The event period used to run for three days but has extended to an entire week, hosting activities like seminars, workshops, beach parties, and other small events. Reggae Sumfest is to share the magic of reggae music with the world, allowing visitors from across the globe to experience reggae on its home turf.
It's also a vast exposure event, offering up-and-coming reggae artists the opportunity to play on a global stage and break through into the music industry.
Tickets for this music festival in Jamaica differ in price depending on where you want to be in the crowd. They range from $60 for general grass standing space to $275 for reserved seats and even more for three-day private table seating.
The night festivals run from 8 pm until 3 am, so prepare for a few all-nighters! If you can't attend the event in person, you can purchase a live-stream pass for just $20.
Where to Stay:
Upgrade your festival experience and spend some time at the all-inclusive Sea Garden Beach Resort on the water whilst visiting Montego Bay. This way, you can experience the local charm of reggae, all while staying in a luxurious resort.
When: November / December
Where: Kingston
There really is no better way to spend an afternoon than wandering through a food festival, and the Jamaica Food and Drink Festival is no exception. Held over five days in late November / early December in Kingston (the cultural center of Jamaica), The Jamaica Food and Drink Festival is a collection of different events dedicated to local Caribbean cuisine.
Over the five days, Jamaican chefs and wine experts come together for a series of gastronomical feasts. Each night features a different culinary theme presented at seven unique culinary events across the city, making for an extraordinary foodie experience. These events range from Michelin-quality meals with wine pairings to low-cost food truck events.
One of the favorite events is Meet Street and the Market, where attendees flock to the waterfront district to enjoy family-friendly restaurants and casual food experiences.
From cooking classes to mixology demos, there is something for every age group at this important festival of Jamaica. It's an incredible opportunity to taste a variety of local cuisine and international dishes, all while socializing with like-minded foodies.
Tickets are priced differently for each event, ranging from $20 to $65.
Where to Stay:
After a few days of filling your tummy with tasty Jamaican food and drinks, you'll be craving a beautiful space to relax. This jungle-inspired cabin is suitable for two guests and will quickly become your home away from home in Jamaica.
Is This the Best Daypack EVER???
When: December
Where: Kingston
Just because Jamaica experiences a tropical Christmas on the beach doesn't mean the country can't celebrate with traditional Christmas markets. The Christmas Grand Market is held countrywide across all major towns and cities, but the event in the city of Kingston is undoubtedly the biggest.
The market opens during the day on Christmas eve and runs into the morning of Christmas day. Just as many people visit on Christmas morning as they do on Christmas eve, when a colorful and energetic mood fills the market. The busiest time to visit this market festival in Jamaica (but also the most exciting) is from 6 pm on Christmas eve, when Christmas lights paint the streets in bold colors.
The market is lined with traditional stalls and market houses, which are typically brightly decorated with a uniquely Jamaican flair. Grab a bite to eat, wander through the stalls, and listen to the beautiful Christmas music blasted across the event site through the sound system.
Vendors sell crafts, bespoke decorations, toys, clothing, and lots of traditional Jamaican Christmas foods like boiled corn, chicken jerky, and sugarcane. If you've left your Christmas shopping to the last minute, you'll find plenty of unique treasures at the market.
Even in the tropical heat, the spirit of Christmas is still felt strongly across the island nation.
Where to Stay:
If you're visiting Jamaica during Christmas, chances are you're making a vacation out of the trip. I highly recommend booking out this secluded Tranquility Estate, set in the mountains overlooking the city of Kingston for a luxurious Christmas vacation.
Final Thoughts
And that brings us to the end of our list of festivals in Jamaica. I could have gone on for hours detailing some of the country's top reggae events, but I hope this list summarizes your best options.
Whether you're interested in sipping rum with the friendly locals enjoying the rhythmic beats of reggae music or would prefer to eat your way through a food festival, you'll find a festival in the Caribbean waiting for you to attend.
Unsurprisingly, my favorite festival is Bob Marley Week. Not only because I love to groove and move to reggae, but there aren't too many countries where you can experience a vibrant concert and call it a cultural excursion simultaneously.
ALWAYS sort out your backpacker insurance before your trip. There's plenty to choose from in that department, but a good place to start is Safety Wing.
They offer month-to-month payments, no lock-in contracts, and require absolutely no itineraries: that's the exact kind of insurance long-term travellers and digital nomads need.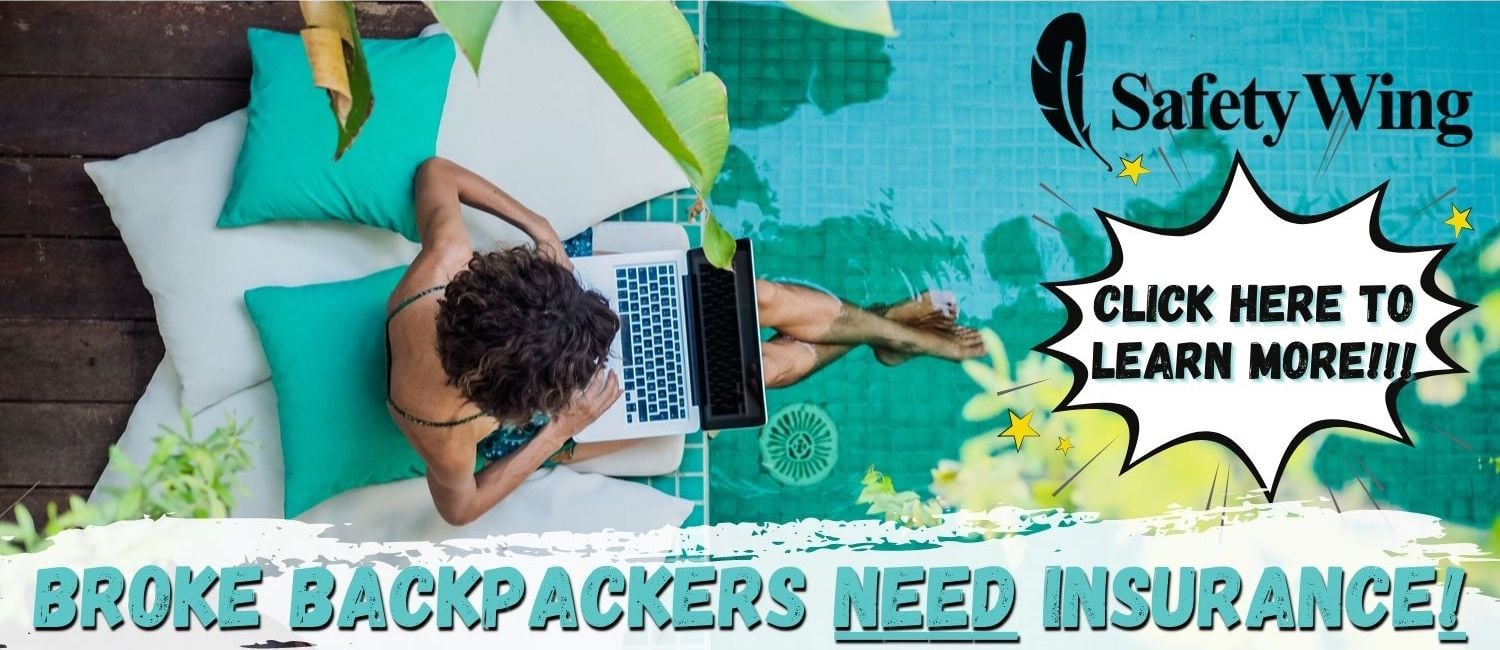 SafetyWing is cheap, easy, and admin-free: just sign up lickety-split so you can get back to it!
Click the button below to learn more about SafetyWing's setup or read our insider review for the full tasty scoop.
---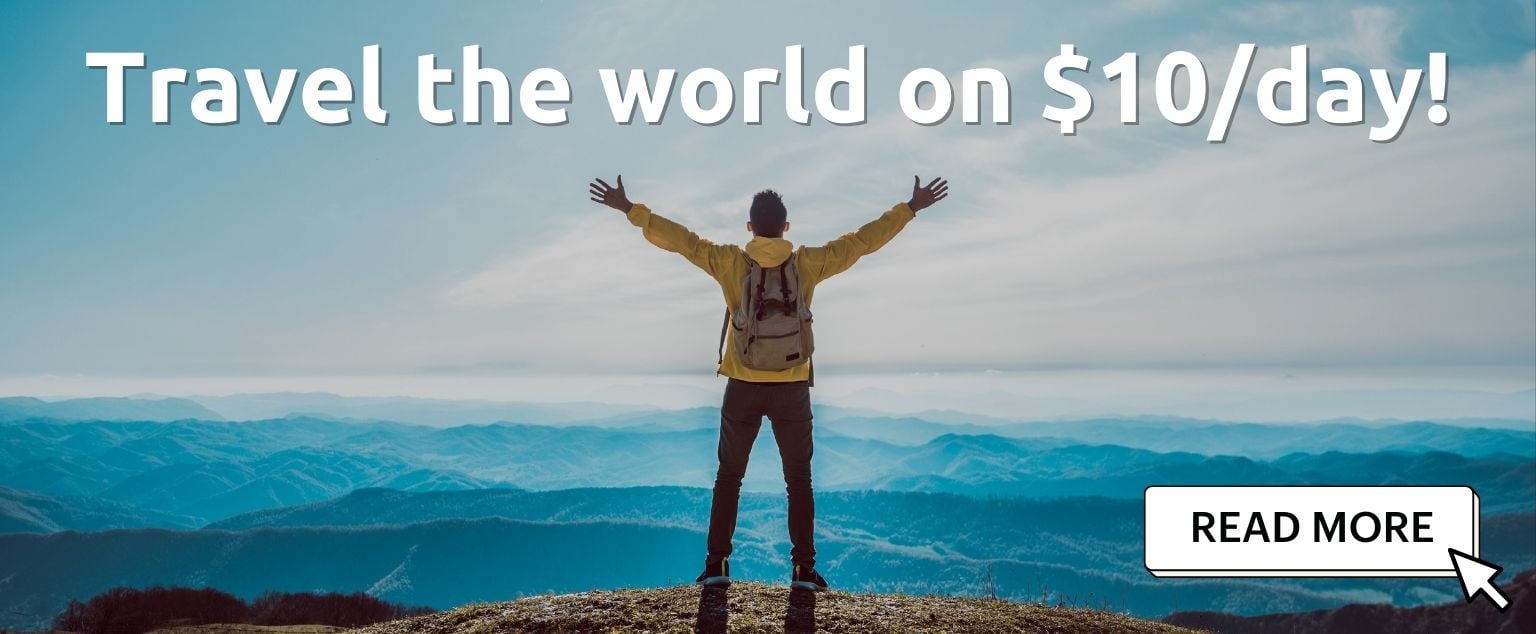 And for transparency's sake, please know that some of the links in our content are affiliate links. That means that if you book your accommodation, buy your gear, or sort your insurance through our link, we earn a small commission (at no extra cost to you). That said, we only link to the gear we trust and never recommend services we don't believe are up to scratch. Again, thank you!