If you're planning a summer vacation, adding Spain to the mix will be your best decision yet. The country is packed with history, a vibrant culture, natural beauty, and it has some of the best food in Europe. Not to mention the daily siesta – it's a schedule we could all get behind.
Your second-best call would be to plan your holiday around one of the most important festivals in Spain. With a blossoming youth population and millennia-old history, you'll find some of the most incredible music festivals, and traditional events celebrated throughout the year.
The country is so passionate about celebrations that Spanish citizens receive a bursary allowance to spend on cultural, artistic, and musical festivities. Can you think of a better way to boost Spain's creative industries?
However, it's no easy task to pick out the best festivals in this exciting country. So, we've created this list of the top events in the country for you.
Festivals in Spain
This list covers all sorts of festivals, from music festivals to traditional ones to religious festivals. Like most countries, the summer months are the most festival-dense, but there are events held throughout the year. Thankfully, Spain hosts some of the best festivals in the world, so you're in for a treat!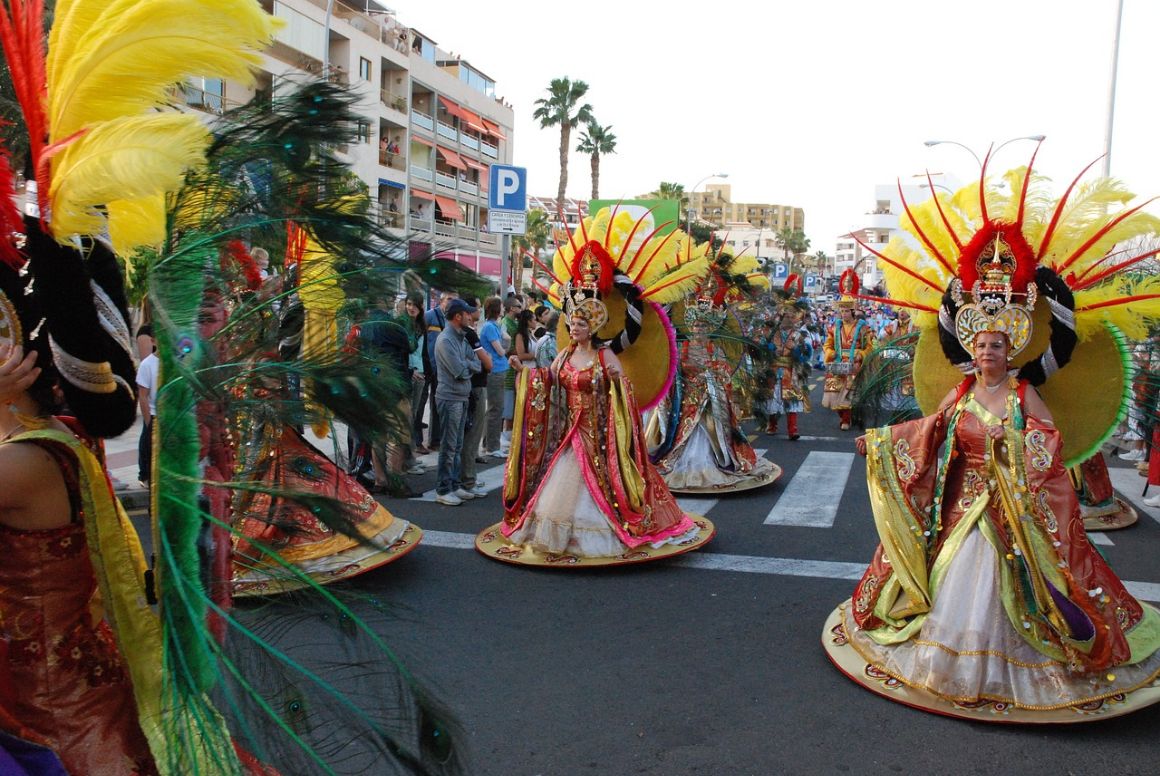 When: February
Where: Tenerife
The Brazilian festival of Carnival is celebrated across the world, and Spain is no exception. Traditionally held during February each year for a fortnight of extravagance and festivities, the streets of Spain erupt into an explosion of color, feathers, glitter, and confetti.
Although these celebrations happen all over the country, the most exciting place to experience this Brazilian festival in Spain is on the idyllic island of Tenerife. Tenerife's Carnival is second only to the original Rio Carnival – and that's saying a lot!
The origins of the carnival date back to the 15th century, around the time of the Spanish conquest. It's celebrated as the traditional 'last hurrah' before lent.
Each city and town celebrates the festival slightly differently with a distinct charm, but you can expect a general vibe of loud music, decorative floats, parades, and elaborate costumes. Some of the costumes are so incredible that they take months to prepare.
Take to the streets of Tenerife to watch as the floats pass by. Unlike many festivals, this one is totally free to attend and is hosted publicly on the streets. It doesn't matter if it's your first or tenth carnival; these events are spectacular to watch and will almost always have some surprises to spice things up.
Where to Stay:
You can fly directly onto the island of Tenerife or catch a ferry from the Spanish mainland. I recommend spending a few nights on this paradise island, soaking up the excitement and color of the festival.
This gorgeous apartment on the ocean in Santa Cruz de Tenerife will make you feel right at home.
When: March
Where: Valencia
Every year in the middle of March, the streets of Valencia light up for a few weeks of festivities and celebrations. Locals spend months creating hand-crafted paper mache floats, sculptures, and decorations (known as Fallas), which they parade on the streets throughout the day.
Once the sun has set at this Spanish festival, the Fallas are burned in impressive bonfires across the city. You can think of this festival as Spain's own version of Guy Fawkes or Burning Man.
The event dates back to the 17th century when Valencia's carpenters would celebrate the arrival of spring by burning the pieces of wood they used to keep their lights up during winter. After a few celebrations, old belongings were added to the pile, making the bonfire structure look like a human figure.
Today, the Fallas have evolved into temporary pieces of art depicting notable figures and traditional scenes, often in a satirical and humorous way. Judges pick the best Fallas, known as the ninot induldat, which is saved from the bonfire and placed in Valencia's Fallas Museum.
Get in on the action at Plaza del Ayuntamiento any day during the festival window to see the Fallas and experience some of the most impressive fireworks displays and bonfires you'll ever see.
Other things worth checking out include a 15-meter-high sculpture made from fresh flowers, and locals donning their best traditional Spanish attire.
Where to Stay:
Valencia is packed with beautiful places to stay. If you want to be near the action, Casual Vintage Valencia is a modern hotel located right in the heart of the city center. You might even get lucky with a room with city views.
When: April / May
Where: Seville
One of the biggest and most important festivals in Spain, Feria de Sevilla, is celebrated across the capital of Andalucia. Although it began as an Easter-time livestock trading fair, this is one of the most exciting festivals for anyone to experience, regardless of citizenship or religion.
Held once a year during the week of Easter, Feria de Sevilla is a fair organized as a tribute to the beginning of spring. While hosted by the locals in Seville, Spaniards from across the country and tourists from abroad flock to the area to experience this memorable Spanish tradition.
During the festival, the streets come alive with beautifully dressed flamenco dancers, impressive floats, and horse-drawn carriage parades. Tents, known as casetas, are set up around the town, some public and others private. Inside the casetas, families, and friends gather to enjoy meals and play traditional music.
You'll be snapping pictures left, right, and center.
During the day, the event is super family-friendly, with lots of carnival rides and tasty treats for young kids to enjoy. However, the streets turn into a wild party with lots of drinking and dancing when night falls.
Where to Stay:
There are a bunch of lovely places to stay in Seville. If you'd like a bit of space, this self-catering apartment is located right next to Giralda and Alcazar in the city's center.

Do You Want to Travel FOREVER??
Pop your email in below to get a FREE copy of 'How to Travel the World on $10 a Day!'.
Tradition meets religion to commemorate the Patron Saint of Madrid (San Isidro) when the whole city comes alive during the month of May. Fiestas de San Isidro isn't just one solo festival in Spain, but rather a collection of festivals held over the course of a week.
During the month, the streets are buzzing with activity, with live music concerts scattered throughout the city and dance parties running into the early hours of the morning.
The festivals are mostly celebrated with live music, and visitors can enjoy over fifty concerts of different traditional and international music styles. There are also children's activities, theatre shows, and street dance performances on show, usually accompanied by some sort of music.
Free activities are hosted across the city, and some of the hotspots are the Plaza Mayor, Las Vistillas, and the Pradera de San Isidro Park. No matter where you walk in the city you'll be treated to the sights of Madrileños dressed up in traditional outfits, enjoying the sunshine in San Isidro Park.
For the full experience, make sure you try some of the festival's traditional food. Limonada is an alcoholic fruit drink that packs a punch, and rosquillas are tasty doughnuts fried in different shapes and sizes.
Where to Stay:
Since the whole city comes alive during this week-long festival, you can stay just about anywhere across Madrid and be close to the activity. For a budget-friendly option, OK Hostel Madrid has all the shared facilities you could wish for in a big city setting.
When: June
Where: Barcelona
June is one of the best months to visit Barcelona. There's pretty much something happening every few days, be it a religious event or a music rave.
Primavera Sound holds its reputation as one of the biggest and most established music festivals in Spain, drawing over two hundred thousand music lovers to a weekend-long event each year. In fact, this one has been running since 2001 and is one of the most attended music festivals in Europe.
The event has grown so much in recent years that it was hosted over two consecutive weekends this year to allow more people to enjoy it. While the venue has changed many times, it is now held in one of Barcelona's most revered concert venues, at the Parc del Forum on the Spanish coastline.
Primavera Sound draws international and local artists under rock, electronic, indie, pop, and hip-hop genres. If you're a fan of Arcade Fire, Lorde, Gorillaz, or Dua Lipa, you're in for one hell of a treat.
Tickets for the entire festival weekend start at €260, while VIP tickets will set you back €480.
Where to Stay:
Make sure you get your beauty sleep by staying in this bright and spacious apartment in Barcelona, refurbished with contemporary interiors.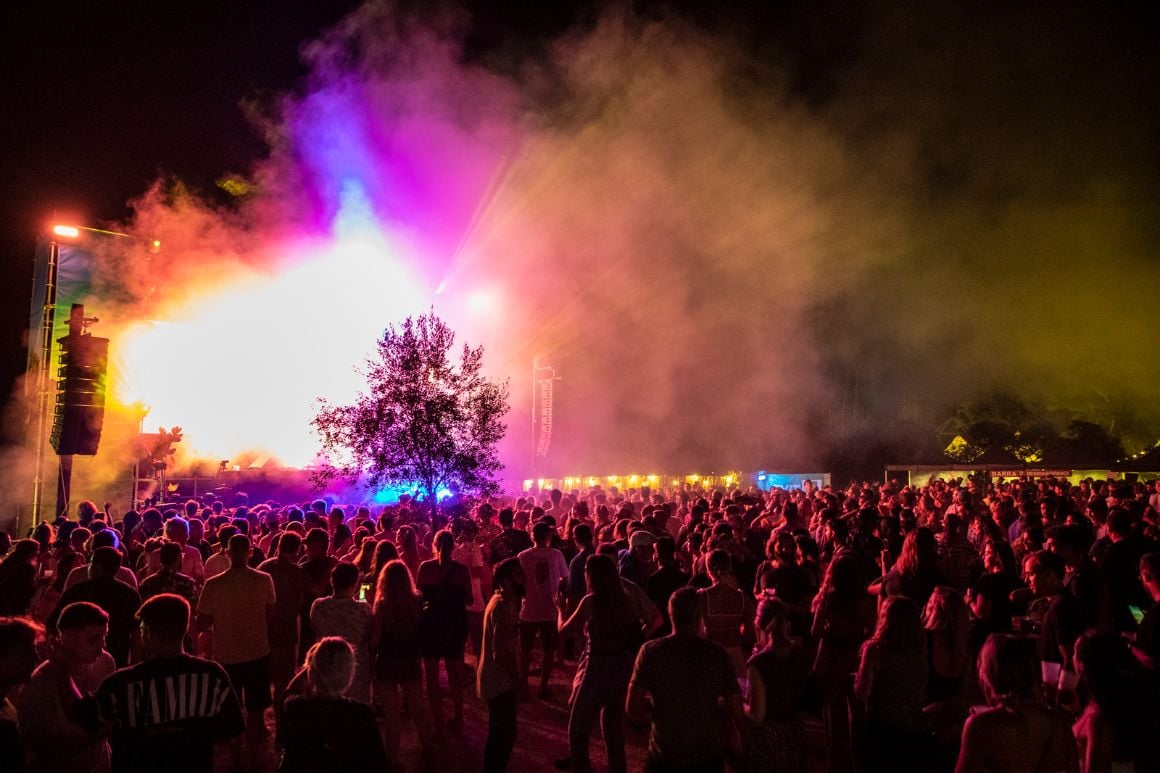 When: June
Where: Barcelona
Each year for a weekend in June, music fanatics flood to Barcelona from all over Europe to experience an urban music festival like no other. Unlike most music festivals in Spain, this one takes place right in the metropolitan heart of the city at two different event sites.
There is one site for the day festival (Sonar by Day) and one for the night (Sonar by Night), held a bit further out of town. At the moment, Sonar by Day takes place at Fira Montjuic, and Sonar by Night is held at Fira Gran Via over three days and two nights.
The festival caters to electronic music fans, with artists like Arca, Bonobo, and The Chemical Brothers taking to the stage. This is also an excellent space for up-and-coming artists, who can put their talents on show for some of the most passionate electronic fans in the world.
In fact, the festival is so serious about electronic music that it hosts conferences and talks by leading professionals and industry creatives.
You can purchase tickets for the event online, on the phone, or at physical outlets in some European countries. A full Sonar Pass costs €165 and allows you to access both day and night events for the entire three days.
Where to Stay:
You can stay just about anywhere in Barcelona and get to the venues using public transport or Uber. However, I recommend staying at a hotel or rental right by the night venue, so you don't have to find your way back into the city at the crack of dawn. Try this apartment with city views for luck.
Have you sorted your accommodation yet?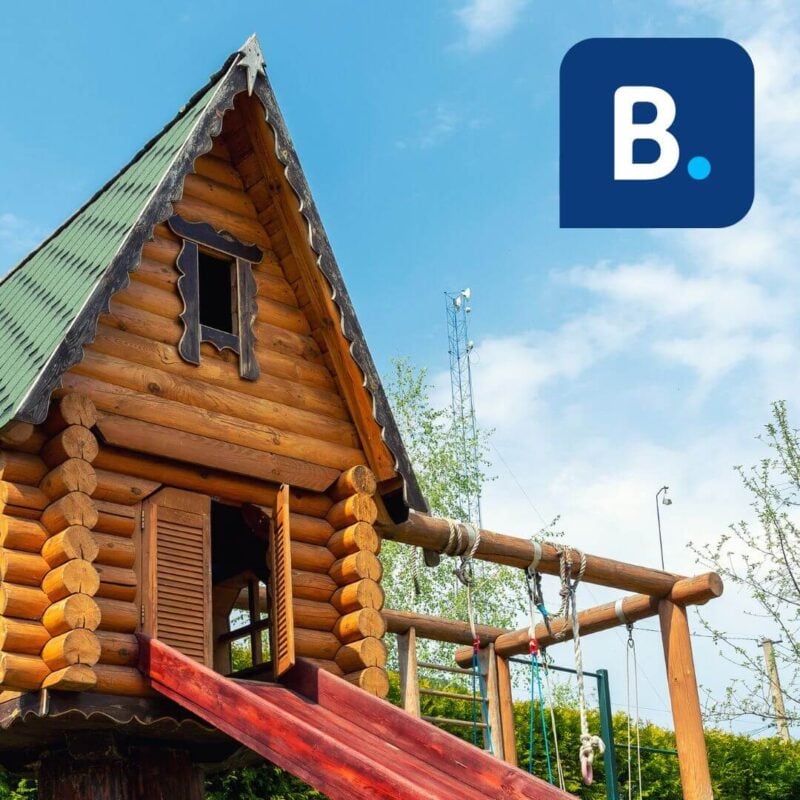 Get 15% OFF when you book through our link — and support the site you love so dearly 😉
Booking.com is quickly becoming our go-to for accommodation. From cheap hostels to stylish homestays and nice hotels, they've got it all!
View on Booking.com
Set against the backdrop of one of the trendiest cities in the world, Mad Cool Festival is easily one of the top music festivals in Spain. The festival is pretty new and has only been serving sweet beats since 2016, yet it has gathered an impressive following and become one of Spain's most highly acclaimed festivals.
Mad Cool Festival is primarily a rock and roll event created to showcase the biggest and best in the rock, indie, and electronic music genres. You can expect well-known names like Pearl Jam, The Arctic Monkeys, The Cure, and Tame Impala, as well as a bunch of up-and-coming artists who are new to the scene.
The event is held over five days at a field in north Madrid called Espacio Mad Cool. While the rock and roll giants headline at the main stage, there are smaller stages where indie, alternative, and pop artists showcase their talents.
On top of the musical attraction, concert-goers can also enjoy food and drink at a market, and visit a concert gallery and merchandise store on site.
Tickets cost between €180 and €235 depending on whether you buy a one-day or a four-day pass.
Where to Stay:
Madrid is bursting at the seams with lavish hotels, budget hostels, and affordable self-catering rentals. Blend luxury with affordability and rent out this recently remodeled contemporary apartment in the center of the city.
When: July
Where: Barcelona
One of the biggest electronic and dance music festivals in Spain, Barcelona Beach Festival is a must-see for lovers of the EDM genre. It's held over one day and evening (or twelve blissful hours) in the middle of summer in July at the Platja del Forum, just north of the city.
Set against a backdrop of the Mediterranean Sea, the location really gives this event a unique appeal.
The event hosts artists like David Guetta, Armin van Buuren, and DJ Snake, as well as tons of local Iberian musicians on the hunt to make it into the festival scene. This event is pretty huge for a one-day event, attracting over 70 thousand attendees each year.
You can expect incredible set designs, lighting shows, and pyrotechnics to light up the night to the beat of the music. Of course, there are a few food trucks and food stalls where you can grab a bite to eat to boost your energy for the night.
Tickets to the festival, colloquially known as BBF, sell out fast and cost around €65 to €100 for a general admission ticket. You can splash out and buy a VIP pass for an exclusive experience (with a higher price tag).
Where to Stay:
Barcelona has some of the most gorgeous accommodations to rent, usually for a reasonable price. This magnificent apartment in the city has everything you might need to visit the city.
When: July
Where: Castellon
Festival Internacional de Benicàssim is all about music and the beach. More commonly known as FIB, this Spanish festival is held over four days in July and takes place in Castellon, Benicassim, on the country's east coast. Located between Barcelona and Valencia, it draws 45 thousand music fans from across Spain and Europe.
The music at this festival ranges from electronic to hip hop to alternative, offering a little bit of something for every type of festival goer.
While a music festival at heart, Festival Internacional de Benicassim also boasts a few other attractions and acts, including short film screenings, fashion shows, and art exhibitions.
Bands and music artists play throughout the day, starting with more relaxing mid-morning sets and ending with some dance-worthy nighttime beats.
In the past, artists including The Stone Roses, Brian Wilson, Blur, Lou Reed, Oasis, The Chemical Brothers, Franz Ferdinand, The Killers, Morrissey, Sigur Rós, and The Strokes have graced the stages of the festival.
The event has been successfully running since 2011, with two years of intervals during the COVID pandemic. General admission day tickets cost about €40, while VIP and full weekend tickets will set you back a bit more.
Where to Stay:
Accommodation is limited in the small coastal town of Castellon. If you feel like treating yourself, why not book this gorgeous villa overlooking the ocean in Oropesa del Mar?
Is This the Best Daypack EVER???
When: August
Where: Malaga
The Malaga City Fair (referred to as both Feria De Malaga and Feria de Agosto) is an annual celebration that commemorates the re-conquest of the city by Isabella and Ferdinand in the year 1487.
The historic event takes place every year over the course of a week, running from Saturday until the following Sunday during the third week of August. It's an exuberant week-long street party packed with activity, traditional flamenco dancing, singing, and 'fino' drinking (a type of local sherry).
During the iconic festival in Spain, booths and stalls are set up along the streets of Malaga, and children and adults perform musical and dance routines. This is one of the most incredible places to spectate a verdiales dance, which is the most characteristic local version of flamenco.
Horse-drawn carriages decked out in colorful decorations and vibrant outfits make their way through the busy streets, which can be hard to navigate as they become so busy.
One of the most anticipated events is the midnight fireworks display that takes place on Friday evening, just before the opening of the event on Saturday. Most years, the fireworks are followed by a free concert set up on La Malagueta Beach, which makes for the perfect start to an exciting weekend.
The best place to watch the action is the Port area of Muelle Uno. Alternatively, book a spot at a rooftop bar or terrace in the city center and spectate with a birds-eye view.
Where to Stay:
The town of Malaga is pretty small, and accommodation books out quickly around the time of this iconic event. So, make sure you book a charming apartment in the heart of the town like this one well in advance.
When: September
Where: Barcelona
The Spanish love electronic dance music, so it's no surprise Barcelona is home to yet another big EDM event. DGTL is a Dutch-born festival organization that hosts events across Europe, bringing the biggest names in electronic music and digital art together with local talent and up-and-coming artists.
As one of the most important festivals in Spain for EDM fans, DGTL is held once a year in September at the Parc del Forum, boasting five different stages.
One of the coolest things about the festival is the stage sets and designs, which feature local and international art bound to blow you away. Combined with incredible light shows and pyrotechnics used when night falls, you'll be mesmerized by the sights and sounds of this event.
The event prides itself on sustainability. Working to be 100% circular, DGTL is an entirely vegetarian event and does not use single-use plastics. Even the set designs and light shows run using an intelligent energy plan.
Tickets are priced from as low as €50 but sell out fast. So, be sure to book your spot well in advance if you're planning to be in Barcelona in September!
Where to Stay:
After a few nights of head-banging music, you'll appreciate a super comfortable bed at this self-catering apartment in the city center.
Final Thoughts
Spain is one of Southern Europe's most exciting countries to visit, with the large cities of Barcelona and Milan drawing hundreds of thousands of tourists to their centers each year.
Attending a traditional cultural or religious festival in Spain is undoubtedly one of the best ways to experience Spanish culture like a local. These events really shine a spotlight on everything that makes Spain so incredible.
ALWAYS sort out your backpacker insurance before your trip. There's plenty to choose from in that department, but a good place to start is Safety Wing.
They offer month-to-month payments, no lock-in contracts, and require absolutely no itineraries: that's the exact kind of insurance long-term travellers and digital nomads need.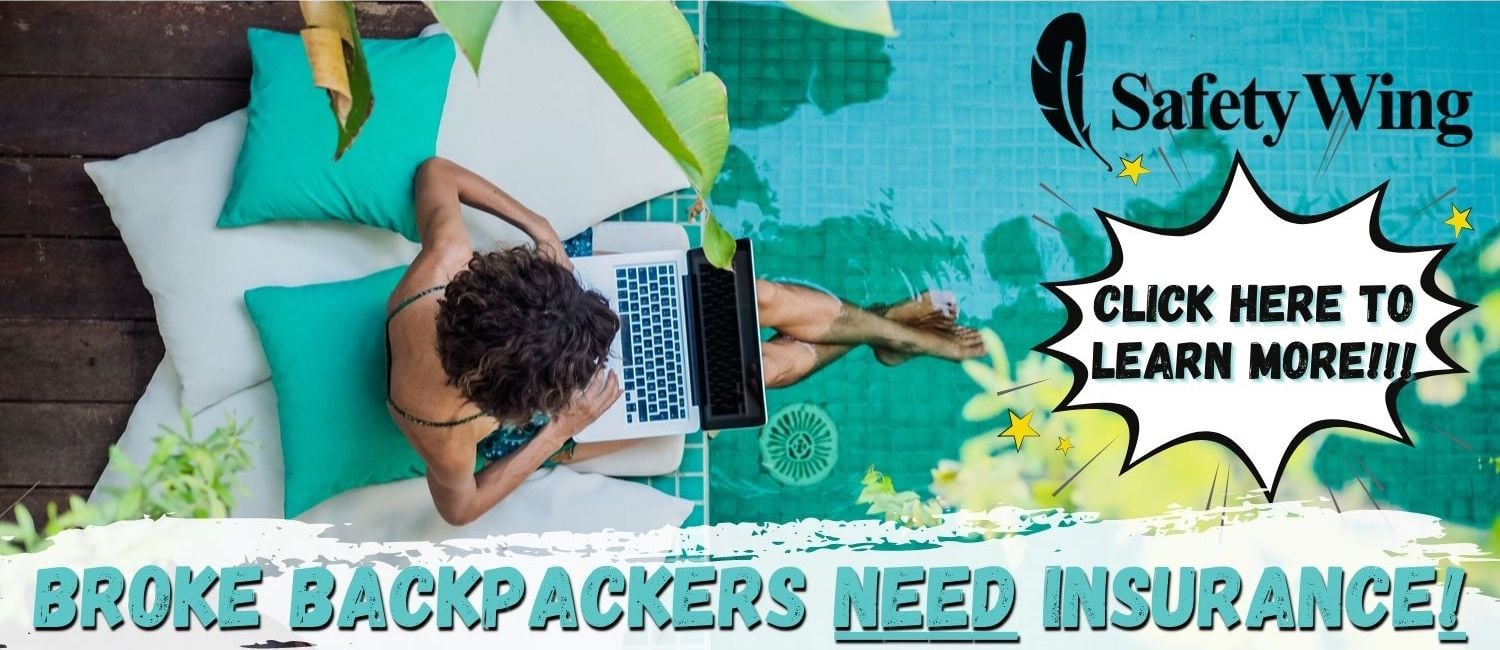 SafetyWing is cheap, easy, and admin-free: just sign up lickety-split so you can get back to it!
Click the button below to learn more about SafetyWing's setup or read our insider review for the full tasty scoop.
---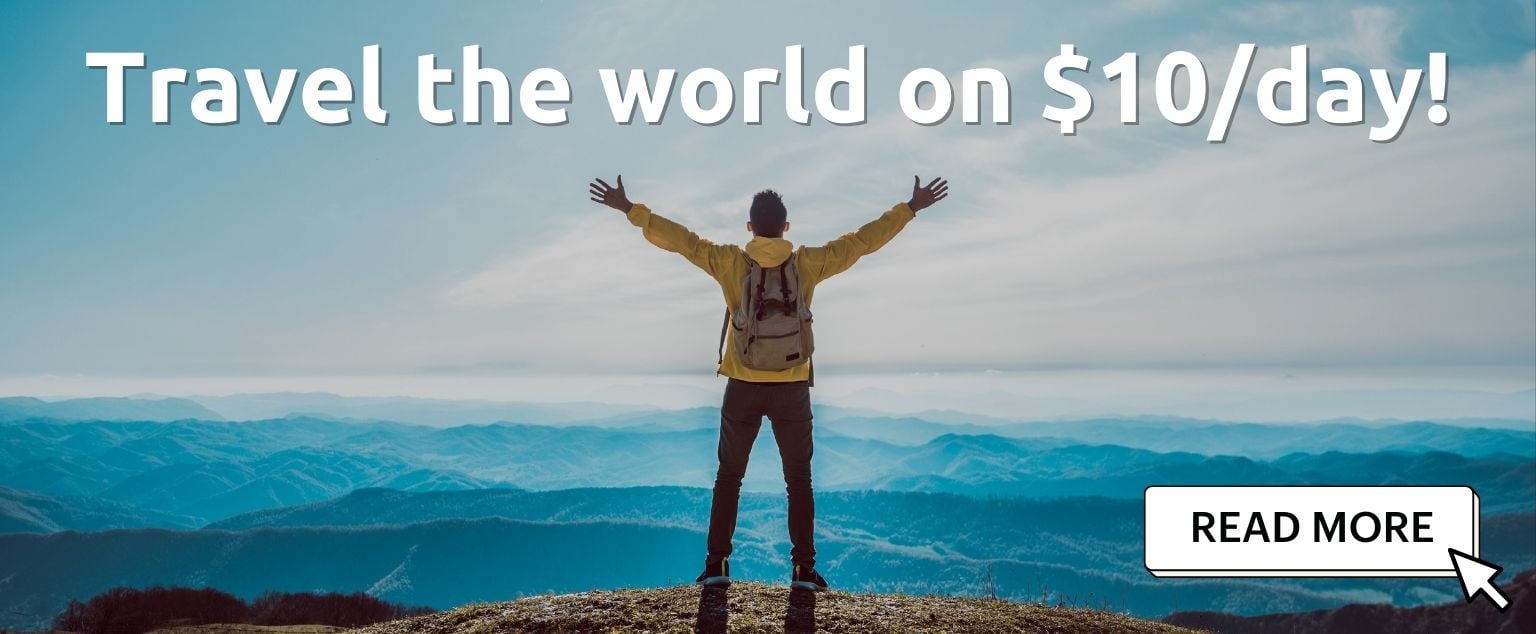 And for transparency's sake, please know that some of the links in our content are affiliate links. That means that if you book your accommodation, buy your gear, or sort your insurance through our link, we earn a small commission (at no extra cost to you). That said, we only link to the gear we trust and never recommend services we don't believe are up to scratch. Again, thank you!