The island of Jamaica is the perfect introduction to the Caribbean. Nowadays, it's best known for its luxurious resorts and tropical beaches. And we're sure there's something about reggae music coming from here… However, there's more to Jamaica than those things. We'll explore colonial towns, lush rainforest, some mountains, and of course some great beaches as we show you the best places to visit in Jamaica. It'll mean you can easily plan your holiday before you go and make the most of your time while you're there!
Need a place quick? Here's the best neighbourhood in Jamaica:
BEST AREA IN JAMAICA
Montego Bay
Montego Bay is Jamaica's most energetic and lively city. The tourism capital of the country, Montego Bay (or Mo Bay as it's known to locals and regulars) is where you'll find a wide range of resorts, activities, duty-free shopping and restaurants.
Places to visit:
Enjoy a night of all you can drink beverages and dancing at the Margaritaville After Dark Nightclub Experience.
Relax and recover from a wild night on the town at Cornwall Beach.
Enjoy good food with a great view at The Sand Bar at Doctor's Cave Bathing Club.
These are the BEST Places to Visit in Jamaica!
Knowing what to do in Jamaica is only half the recipe for success when travelling to this epic country. You'll also need accommodation so be sure to check out where to stay in jamaica before scrolling any further down just yet!

Unlock Our GREATEST Travel Secrets!
Sign up for our newsletter and get the best travel tips delivered right to your inbox.
#1 – Bob Marley Museum – Possibly one of the most important places to visit in Jamaica!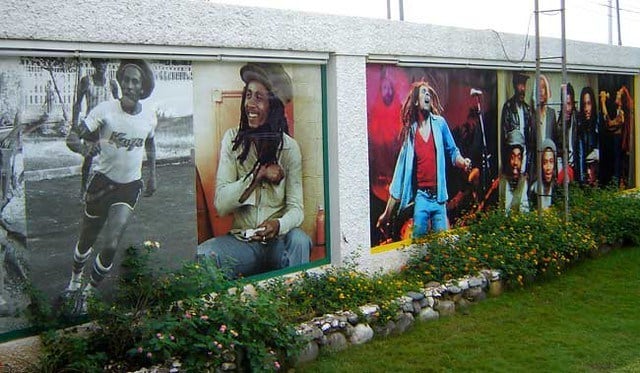 Find out more about arguably Jamaica's most famous export
Explore the legendary musician's home
One of the top landmarks in Jamaica
Why it's awesome: Let's kick off with one of the most famous places in Jamaica. Everyone will have heard the music of Bob Marley at some point. He's more than just a musician, the world's most famous reggae artist is a symbol of peace, hope, and love too. So, even if you're not his number one fan, visiting his former home is a Jamaica must see! Six years after his death in 1981, his wife converted this into the Bob Marley Museum. Still going strong more than 30 years after his death, it's a great place to spend the day in Kingston.
What to do there: There's plenty to do and see at the Bob Marley Museum. If you want to learn more about the man himself, then it's a good idea to take a tour. A knowledgeable guide will tell you about important parts in Marley's life as well as playing you some of his best-known tracks! If you want to check out where his music was made, you can combine a tour with the Tuff Gong recording studio too! After all that, you'll probably be feeling hungry so check out the One Love Café. The traditional Caribbean food on offer has had some guests saying it's one of the best places to eat in Jamaica!
#2 – Fort Charles – One of Jamaica's coolest historical sites
See one of the only sites to survive Port Royal's 1692 earthquake
Some of the oldest colonial architecture in Jamaica
Enjoy the site's maritime museum
Why it's awesome: As a work of architecture, Fort Charles is impressive in more ways than one. It should be under the sea like the rest of Port Royal (read about that number four when you get to Sunken Pirate City), but instead offers fabulous panoramic views all around the area! The site had enough space for up to 500 troops and over 100 cannons. Check them out and step back into the island's pirate past! If you're wondering what to do in Jamaica, then definitely include this attraction on your Kingston itinerary!
What to do there: Admiring the panoramic views is a must-do at Fort Charles. You'll get some incredible pictures that will be sure to impress your friends and family back home. If you're really intrigued by the history of not only Fort Charles, but the island itself, book onto a tour. They last around half an hour and are run by the Jamaica National Heritage Trust. Once you're done with snapping photos and your tour, check out the maritime museum which will fill in any gaps you might have missed on the tour!
#3 – Blue Mountains – A beautiful and scenic place to check out in Jamaica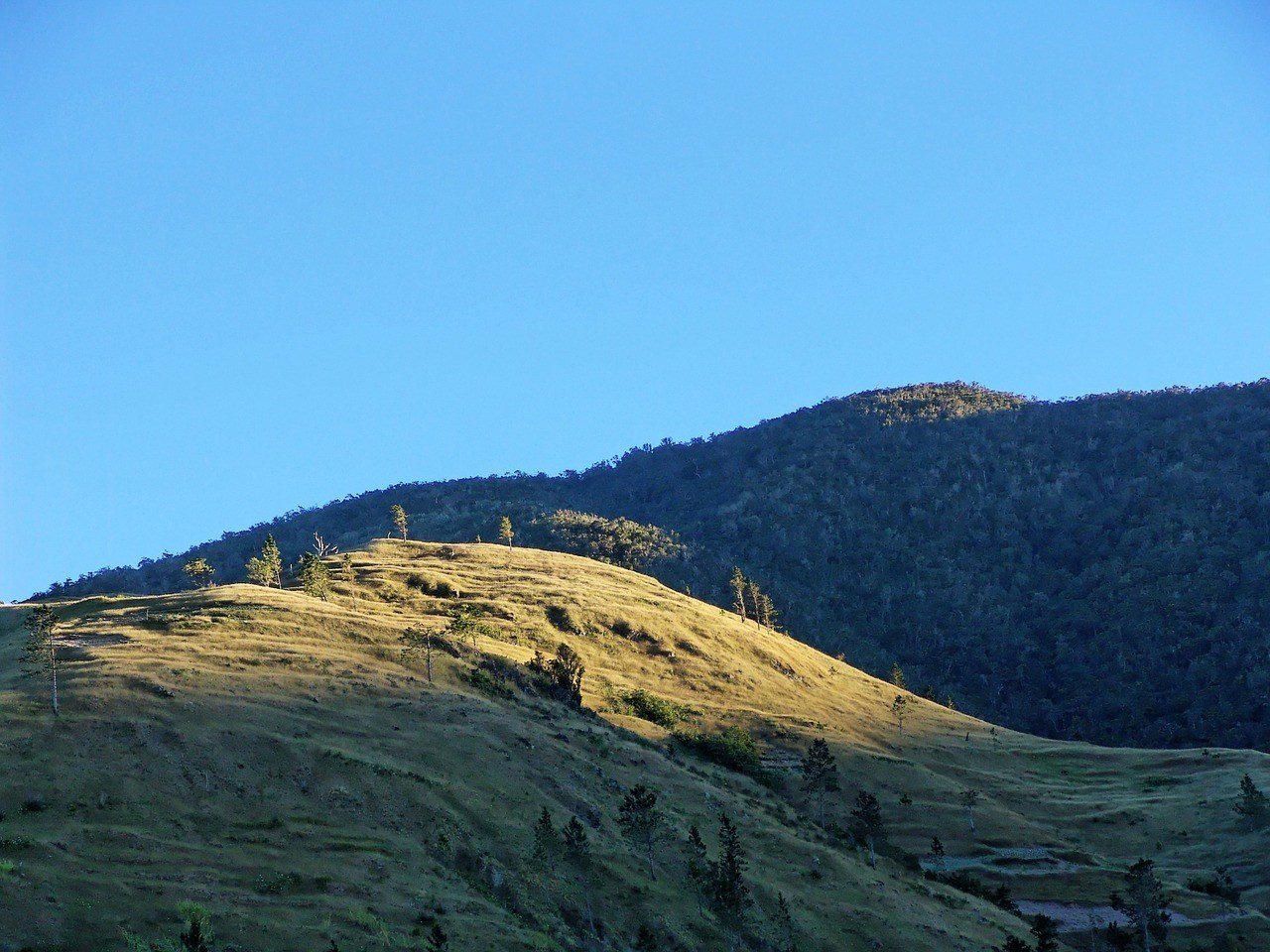 Visit the longest mountain chain in Jamaica
See the island's highest peak
Take advantage of some great hiking trails
Why it's awesome: Kingston, Jamaica's capital, is a great place to base yourself on your trip. However, after a few days you may feel the need to get away from the city hustle and bustle. And although your choices are seemingly unlimited when it comes to beaches, you may not fancy that! Happily, an alternative is the Blue Mountains, one of the best places in Jamaica for outdoor enthusiasts! Friendly locals and quaint villages are side by side with stunning nature and fabulous views. Don't miss them off your Jamaica itinerary!
What to do there: Once you get to the Blue Mountains, they're criss-crossed by hiking and biking trails. These are the best ways to see the area but remember to bring plenty of water and sun protection if you're planning to hike or bike! Beginner hikers should make sure they do their research before arriving – some of the hiking trails are more suited to those with plenty of experience. Shorter, flatter treks are a great way to see the varied flora and fauna here. After a hike, reward yourself with a famous Blue Mountains coffee!
#4 – Sunken Pirate City at Port Royal – One of the most unique places to visit in Jamaica!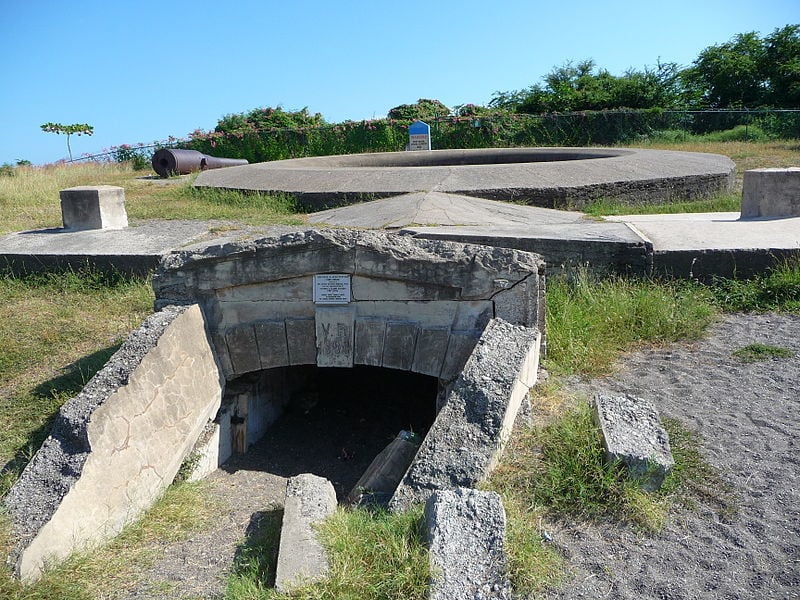 Dive down and see the former city of Port Royal
Spot tropical fish and marine life among the old buildings
One of the best places in Jamaica if you're into history
Why it's awesome: It may be hard to believe now, but under English rule in the 1600s, Port Royal was one of the largest European cities in the New World. In fact, it was second only to Boston in size! Port Royal was known as the wickedest city in the world and was known for pirates, prostitutes, and rum. That all changed when an earthquake at the end of the 17th century all but destroyed Port Royal. The city was completely destroyed, and that was before being hit by a tsunami. Now, you can see the remnants of the city by scuba diving!
What to do there: The best way of seeing the city is with your own eyes. However, if you're not a qualified diver or you'd prefer to stay on land, there are other options. Many museums in Port Royal have excellent exhibits about Sunken Pirate City. These include the National Museum of Archaeology, Museum of History and Ethnography, and the Port Royal Collection. This Jamaica must-see is not quite as exciting from land, but it certainly does enable you to learn about the history of the place and imagine what it would have been like in the world's most sinful city!
#5 – Rose Hall Great House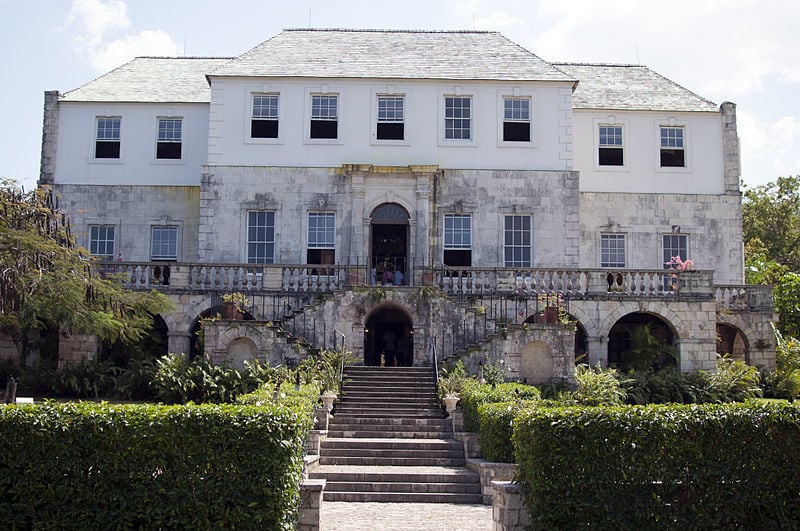 Take a haunted house night tour!
Learn about the history of this former plantation
One of the most famous places in Jamaica for paranormal activity
Why it's awesome: Many people know the story of Delphine La Laurie from Louisiana, whose house of horrors is now a major tourist attraction. Fewer people know that there's a place just as scary and harrowing in the Caribbean, but it's a must on a Jamaica itinerary. Rose Hall Great House is part of a plantation where Annie Palmer, also known as The White Witch, committed terrible atrocities. Three of her husbands died, and countless slaves were tortured. This macabre attraction is not a place to visit for the faint-hearted!
What to do there: One of the top attractions of Rose Hall is that you can do a nighttime tour of the supposedly haunted house here. You'll learn about the house's history, scare yourself silly, and have a really unique experience! Of course, that's not for everyone. There's plenty more to do in the area surrounding Rose Hall though, including visiting beautiful beaches or teeing off at one of the world-class golf courses!
#6 – Rastafari Indigenous Village – A very cool place in Jamaica to go for a day
Experience the Rastafarian way of life!
Just outside of Montego Bay
A cool Jamaica vacation idea
Why it's awesome: Rastafarianism is a religion that originated in Jamaica in the 1930s. Reggae singer Bob Marley is probably the most iconic Rastafarian, but how much do you know about the history of Rastafarianism? Well, travel to Jamaica and visit the Rastafari indigenous village outside of Montego Bay to find out more! On either a half or full-day tour, you can connect with Rastafarians and learn more about their way of life, culture, and values. You can even try a delicious and organic meal!
What to do there: Well, there's a lot you can do during your visit to the Rastafari Indigenous Village! It's up to you where to start – do you want to see and play handmade drums? Perhaps you'd like to get involved in an impromptu drum and singing show in the centre of the village? Or maybe you'd like to pick up some cool souvenirs for your friends at home. Obviously, the central theme of the day will be getting to know the Rastafarian culture and traditions better!
#7 – Doctor's Cave Beach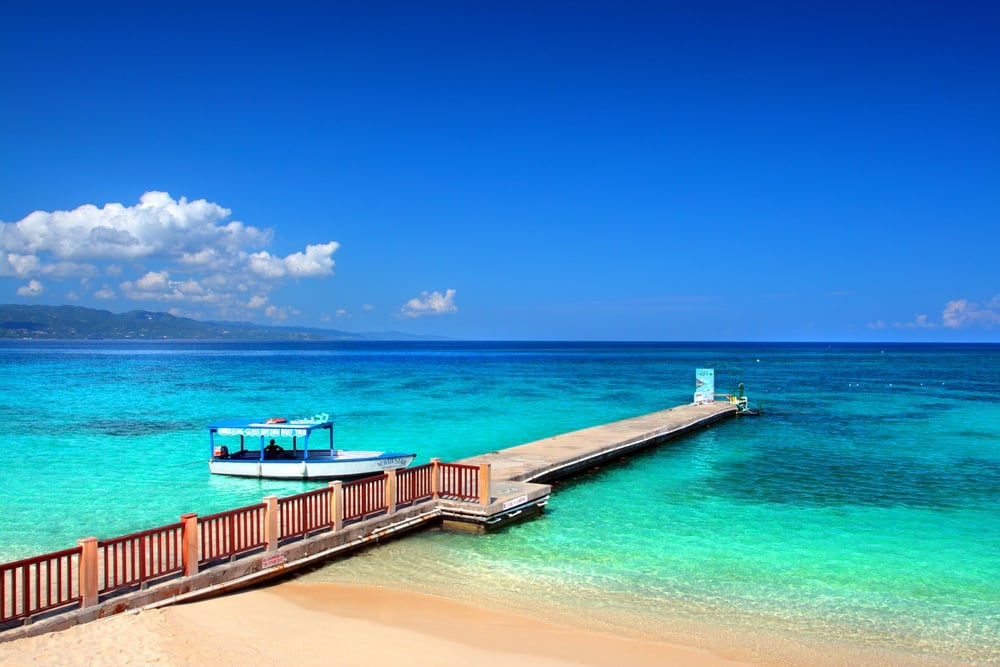 Swim in the cool and clear waters of Doctor's Cave Beach
Close to the centre of the action in Montego Bay
One of the best beaches in Jamaica!
Why it's awesome: If you only have time to visit one beach when you travel to Jamaica, make sure that it's this one! Said to be the number one beach in Jamaica, you can swim here year-round, as the crystal clear water is almost always between 22 – 28 degrees Celsius! It's not all sand, sea, and sunbathing either – the beach has a little history to it too! It was originally donated by Dr Alexander McCatty in 1906, who used to enter the beach with his friends through a cave. Hence the name, Doctor's Cave Beach! There are also lots of cool places to stay in nearby Montego Bay, so you can get to this beach easily no matter where you base yourself.
What to do there: We don't really need to tell you what to pack for the beach! There are plenty of sun loungers for rent, or you can just lay down your towel and catch some rays. Then, cool off by taking a dip in the cool, clear waters, no matter what time of year it is. Once you're done at the beach, head along Gloucester Avenue, also known as the "Hip Strip". This is where you'll find some of the best shopping, restaurants, bars, and nightlife in Montego Bay!
#8 – Firewater Pond – An unknown (but awesome) place to see in Jamaica!
Close to the resort town of Ocho Rios
A totally unique experience on the island
One of the most unusual points of interest in Jamaica
Why it's awesome: If you want to see something that you'd never expect or see anywhere else in the world, then this will be right up your street. Getting to firewater pond will see you pass through lush tropical greenery, its hidden location only adding to the mystique of this unusual pool. Firewater doesn't relate to whiskey or alcohol. No, the water at Firewater Pond can actually be set alight! The bubbling water in the calm grotto is actually full of natural gasses. Take out a flame and they'll burn brightly and strongly.
What to do there: Firewater Pond is undoubtedly a really cool attraction, but we're not encouraging you to take a dip in the pool. We don't want you coming back with burns, especially on our recommendation! Some of the bravest locals do decide to enter the pool, but they certainly don't cool off! The idyllic setting means it's great to see the pool though, and if you spot a local, they'll probably be happy to show you the bizarre properties of this pond. Take a few pictures and just enjoy the spectacle of one of the most unusual things to do in Jamaica!
#9 – Dunn's River Falls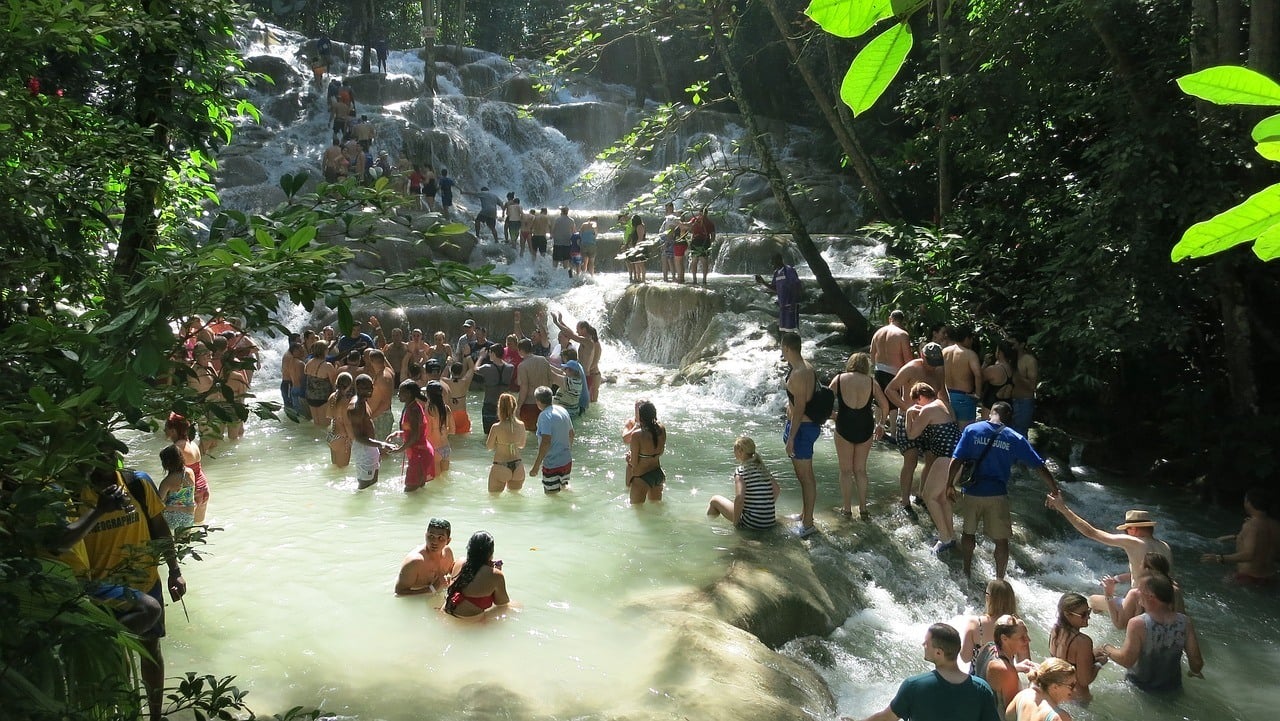 Climb up the waterfalls
Cool off in the refreshing cool waters
One of the most beautiful natural landmarks in Jamaica
Why it's awesome: Fondly thought of as a national treasure, Dunn's River Falls is one of the only travertine waterfalls in the world that runs off straight into the sea. It's just a stone's throw from the resort town of Ocho Rios (famous as a James Bond filming location) and really should be high up on your Jamaica itinerary! It's not just the falls themselves that are beautiful, the surroundings are too. Lush green trees flank the natural staircase of the falls which are 180 metres long and 55 metres high. After you've enjoyed the waterfalls, head to the white sand beach and catch some rays!
What to do there: Probably one of the coolest things about Dunn's River Falls is that you can climb up them! Feeling the refreshing water will keep you cool in the hot sun, and it's sure to be an unforgettable experience. If this sounds a bit slippy or dangerous for you, don't worry at all! Aside from the waterfalls, there's a path and stairs that means you can still enjoy this beautiful spot and get some great pictures!
Is This the Best Daypack EVER???
#10 – Kool Runnings Water Park – Easily one of the most fun places to check out in Jamaica!
Have a day of family fun at a water park
Do you dare to ride the biggest slides?
One of the best places in Jamaica for kids!
Why it's awesome: If you're travelling to Jamaica with kids, then some of the places on this list might not be the most suitable. Thankfully, we haven't forgotten you, so here's a 'kool' place to put on your Jamaica itinerary if you've got the family in tow. Named after the hilarious 90s film, Kool Runnings Water Park is the perfect spot to cool off and enjoy water slides, lazy rivers, and some good old family fun!
What to do there: Jamaica's largest and best water park (as it calls itself) has plenty to do for the whole family. As well as everything you'd usually expect from a water park – think slides, wave pools, and lazy rivers, you'd be surprised at all the other cool activities you can do here! Traditional Jamboo rafting is something you shouldn't miss – a truly relaxing way to spend an hour or two! It'll certainly be welcome if you've had a go at paintballing, go-karting, or laser combat while you're at Kool Runnings!
#11 – The Turtle River Falls and Gardens
Tropical garden in the town of Ocho Rios
See a mixture of endangered indigenous flora and fauna
Quieter than some of the other attractions on our list!
Why it's awesome: Set across 15 acres, this beautiful tropical garden is another fantastic place for families to enjoy. Located in the resort town of Ocho Rios, you can bathe in the 14 waterfalls, see tropical plants, and get up close and personal with local birdlife in the aviary. You're even able to feed parrots straight out of your hand! If you're wondering what to do in Jamaica, then this is worth taking a trip to, whether you're already in the town of Ocho Rios or coming from further afield!
What to do there: Like Dunn's River Falls, there are a lot of things to do here but you're likely to have fewer crowds! You can climb up the waterfalls here and paddle around in some of the pools – the perfect tonic for the hot Caribbean sun! If you want to stay dry during your trip, no problem. You can still enjoy the tropical bird aviary, which is home to parrots and other Caribbean birds, before admiring the Japanese koi carp in the ponds dotted throughout the gardens. Don't miss this off your Jamaica itinerary!
Get insured for your trip to Jamaica!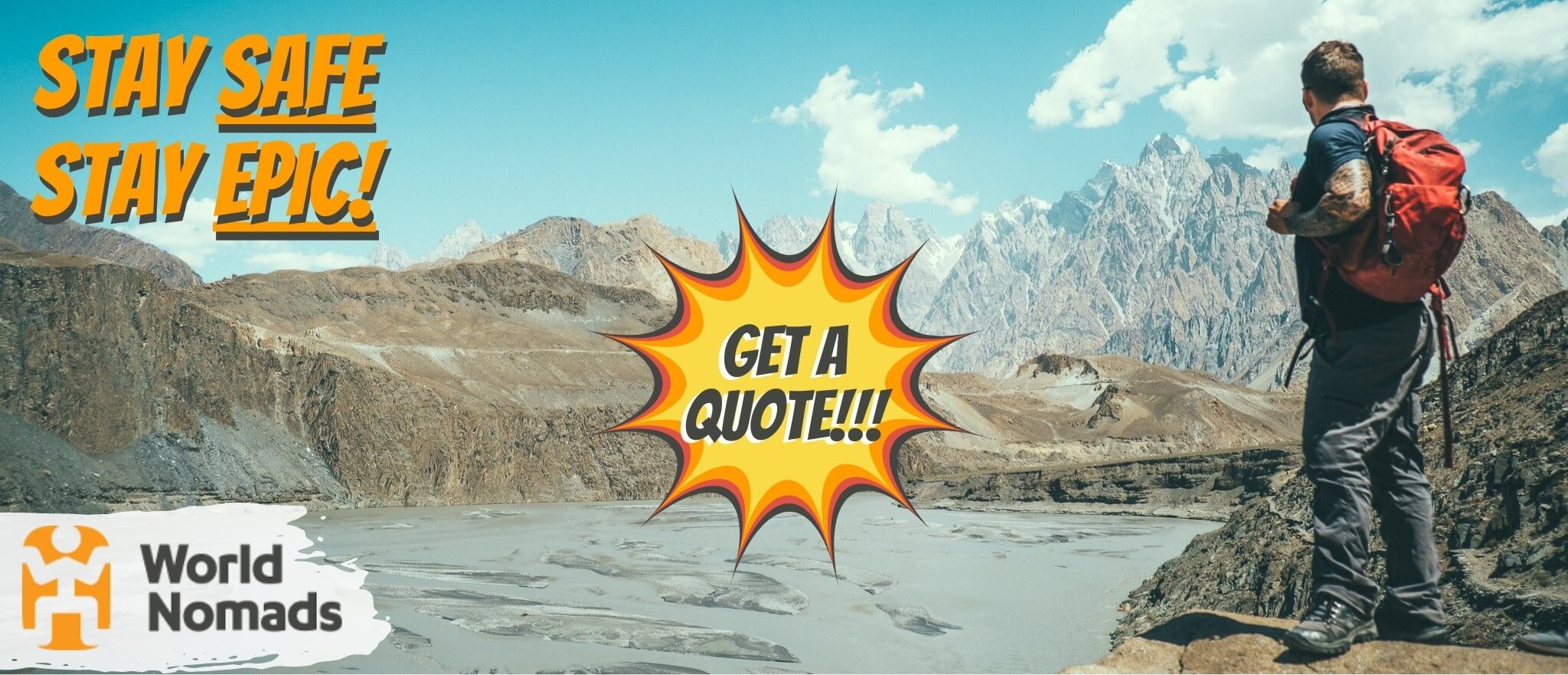 World Nomads' mission is to support and encourage travellers to explore their boundaries. They offer simple & flexible travel insurance, and safety advice to help you travel confidently.
They've been doing it since 2002 – protecting, connecting, and inspiring independent travellers just like you.
Get a quote below or read our in-depth review!
World Nomads provides travel insurance for travelers in over 100 countries. As an affiliate, we receive a fee when you get a quote from World Nomads using this link. We do not represent World Nomads. This is information only and not a recommendation to buy travel insurance.
FAQ on the Best Places to Visit in Jamaica
Find out what people want to know about the best places to visit in Jamaica
Final Thoughts
So, that concludes our list of the best things to do in Jamaica. We hope you've seen that there's more to the island than just chilling out by the pool in a resort while enjoying the musical legacy of Bob Marley. Although, if you do that, there's not a lot that can go wrong!
We hope that this list has not only given you an idea of the best places to visit in Jamaica, but also the coolest neighbourhoods in Kingston.
After all, you want to have a great home base for heading out to all these cool sites, so I would recommend checking out our guide on the best vacation rentals in Jamaica!
Jamaica has something for every kind of travellers, whether you want to trek through the mountains, sun yourself on beaches, experience one of the many festivals in Jamaica, or learn more about the island's history.
We hope our list gives you the opportunity to experience all of this while getting a glimpse of local life too. Head to Jamaica with a passion for travel and an open mind, and you might just have one of the best trips ever. We wish you a great holiday!
---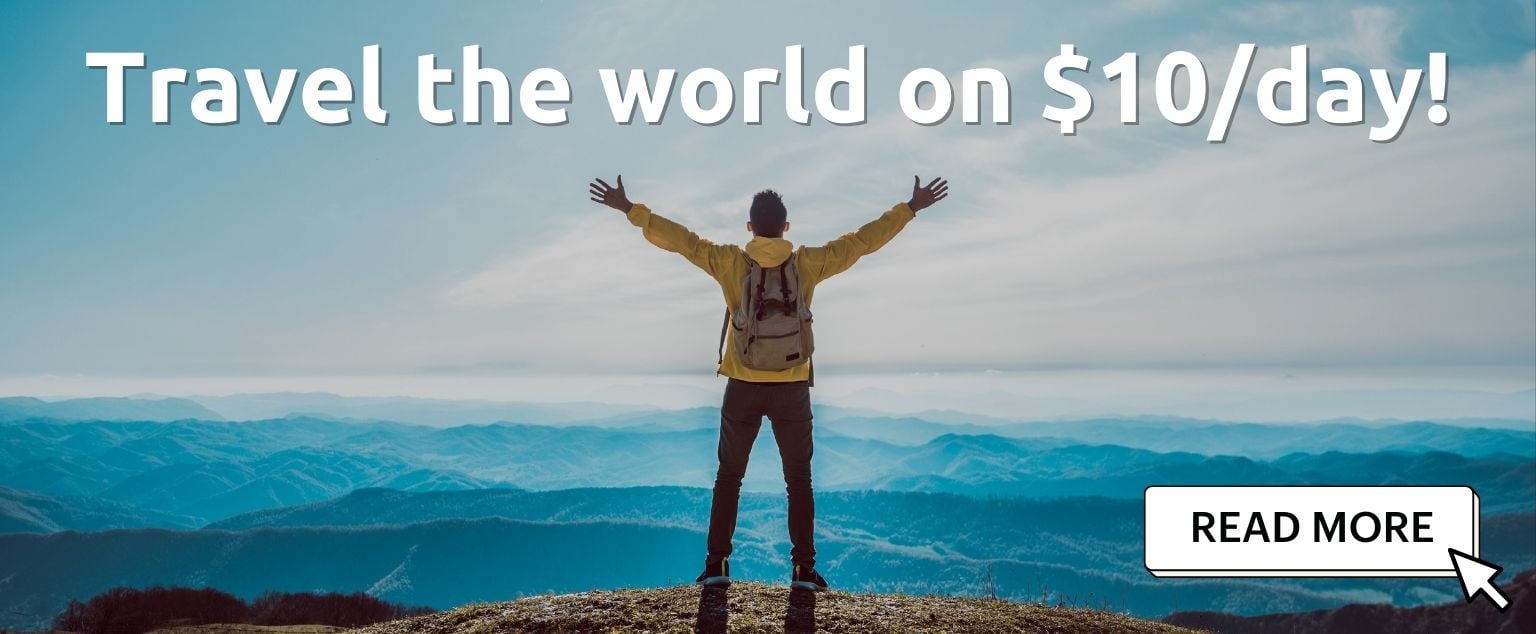 And for transparency's sake, please know that some of the links in our content are affiliate links. That means that if you book your accommodation, buy your gear, or sort your insurance through our link, we earn a small commission (at no extra cost to you). That said, we only link to the gear we trust and never recommend services we don't believe are up to scratch. Again, thank you!