Located between the British Virgin Islands and the Dominican Republic, Puerto Rico is a small Island surrounded by the pristine Caribbean Sea. As an unincorporated US territory, the Caribbean island has an eclectic population, giving it a cultural edge.
Blending an exciting tapestry of old and new cultures, Puerto Rico is known to mix historic indigenous communities with Spanish, African, and American traditions. Culture and traditions are expressed across the island in different ways, and attending an authentic event or festival in Puerto Rico is easily one of the best ways to experience this island nation's local charm and beauty.
Besides incredible culture, the island is home to mountains, waterfalls, tropical reefs, picture-perfect beaches, and vibrant cities. Easily one of the most quaint and beautiful places to choose for a holiday, it's known for its colorful Spanish colonial buildings and centuries-old fortresses.
I've put together a list of the top festivals in the country, from music festivals to traditional salsa dancing events to age-old carnivals. Organized in chronological order, I hope this list makes planning your Puerto Rican itinerary easier!
Festivals in Puerto Rico
Without further adieu, let's take a look at the best festivals for you to explore when visiting Puerto Rico:
Fiesta de la Calle San Sebastián (San Sebastian Festival)
When: January
Where: Old San Juan
One of the largest outdoor festivals on the island, Fiesta de la Calle San Sebastian, is a four-day-long celebration that marks the unofficial end of the holiday season on the island. Celebrated with music, dancing, food, and friendship, this fiesta is held towards the end of January in the Old San Juan neighborhood in the country's capital.
Locally called 'La Sanse,' the festival usually begins on a Wednesday evening and runs through the weekend until Sunday afternoon. During the event, the entire Old San Juan region is set up for the celebration, with stalls selling local Puerto Rican delicacies and crafts lining the streets. Plazas are flooded with artists and artisans and stages for small live performances.
Some of the main events at this Puerto Rican festival include parades, musical performances, live concerts, and circus performances. It's basically a massive, non-stop, four-day-long street party that draws crowds from across the island.
As soon as the sun sets, the music is cranked up, and the party gets even wilder for those of age. One of the best parts of the event is that it is entirely free to attend, and you can even head home with a few traditional Puerto Rican trinkets and tokens.
Where to Stay:
When you aren't celebrating the fiesta, rest your head at 352 Guest House Hotel Boutique in the heart of Old San Juan. The boutique hotel is just a short walk from the parade and features a rooftop deck with a jacuzzi overlooking the city and ocean.
Fiesta de Los Reyes Magos (Three Kings Day)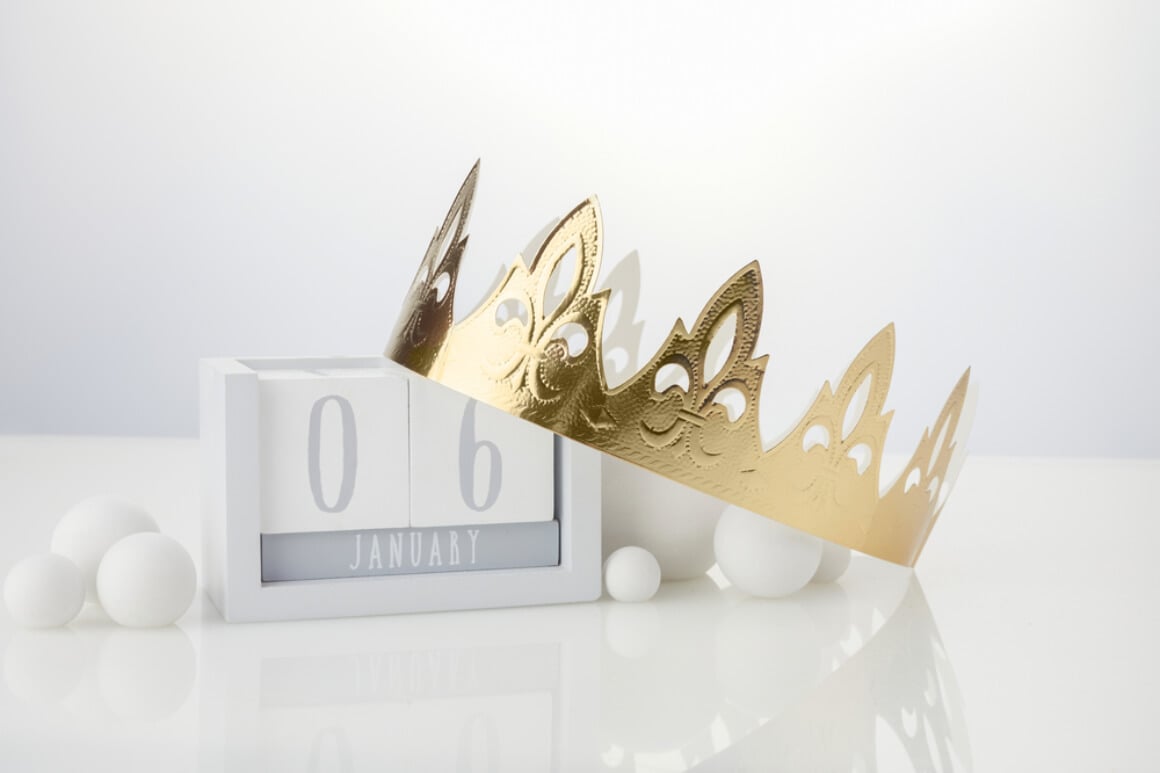 When: January
Where: Island-wide, main event in San Juan
The Christian epiphany that occurred on January the sixth is celebrated in Puerto Rico with as much splendor and excitement as Christmas and New Year. This holiday season event follows the Catholic tradition of the 'Three Wise Men' translated to 'Los Tres Reyes Magos' in Spanish.
The story goes that the three wise men visited baby Jesus in the manger to offer him gifts. Giving this biblical event a Puerto Rican twist, the nation celebrates this event by throwing countrywide parades and festivals where locals dress up as the three wise men to hand out gifts to children.
Unlike other Christian communities, this is the day that Puerto Rican children receive their holiday gifts, which naturally makes this the most anticipated event on the Christmas calendar – even ahead of Christmas itself.
In the past, children would awaken to piles of hay or grass at the foot of their beds, symbolizing food for the three wise men's camels.
While this Puerto Rican festival happens across the island, the main event takes place at Luis Munoz Marin Park in Old San Juan. If you're in Isabela or Juana Diaz, you'll also be treated to spectacular festivals.
Where to Stay:
Live like a king at the Numero Uno Beach House in Ocean Park, San Juan. Located on the banks of a picture-perfect sandy beach, the guest house is decorated with contemporary interiors and features a terrace with undisturbed ocean views.
Carnaval de Ponce
When: February / March
Where: Ponce
If you're looking for a slice of history, Carnaval de Ponce is one of Puerto Rico's oldest traditional events. In fact, it's one of the oldest carnivals in the Western hemisphere, dating back to 1858. The festival runs over the course of a week at the end of February, ending on the Tuesday before Ash Wednesday.
As you might expect from an extravagant Caribbean carnival, iconic grotesque masks and colorful feathered costumes make a big appearance at the Ponce Carnival. These dressed-up folkloric characters, known as 'vejigantes,' traditionally represent evil spirits trying to take children away and force people to return to church.
It's one of the most exciting carnival celebrations in the world, featuring traditional bomba and plena music that draws influence from African percussion instruments.
Other than elaborate masks, lively music, and plenty of dancing, one of the most unique events at this Puerto Rican festival is the 'Burial of the Sardine'. During a mock funeral procession that marks the start of Lent, a procession of drag queens and mock mourners carry a dummy in a coffin along the parade route.
If unique traditions excite you, make your way to the island for this incredible historic event.
Where to Stay:
This dome bed and breakfast is one of the more unique places to stay in Ponce. Sleep in a transparent dome surrounded by nothing but the stars and the jungle. After a day watching the carnival festivities, enjoy a peaceful outdoor shower under the trees.

Do You Want to Travel FOREVER??
Pop your email in below to get a FREE copy of 'How to Travel the World on $10 a Day!'.
Dia Nacional de la Salsa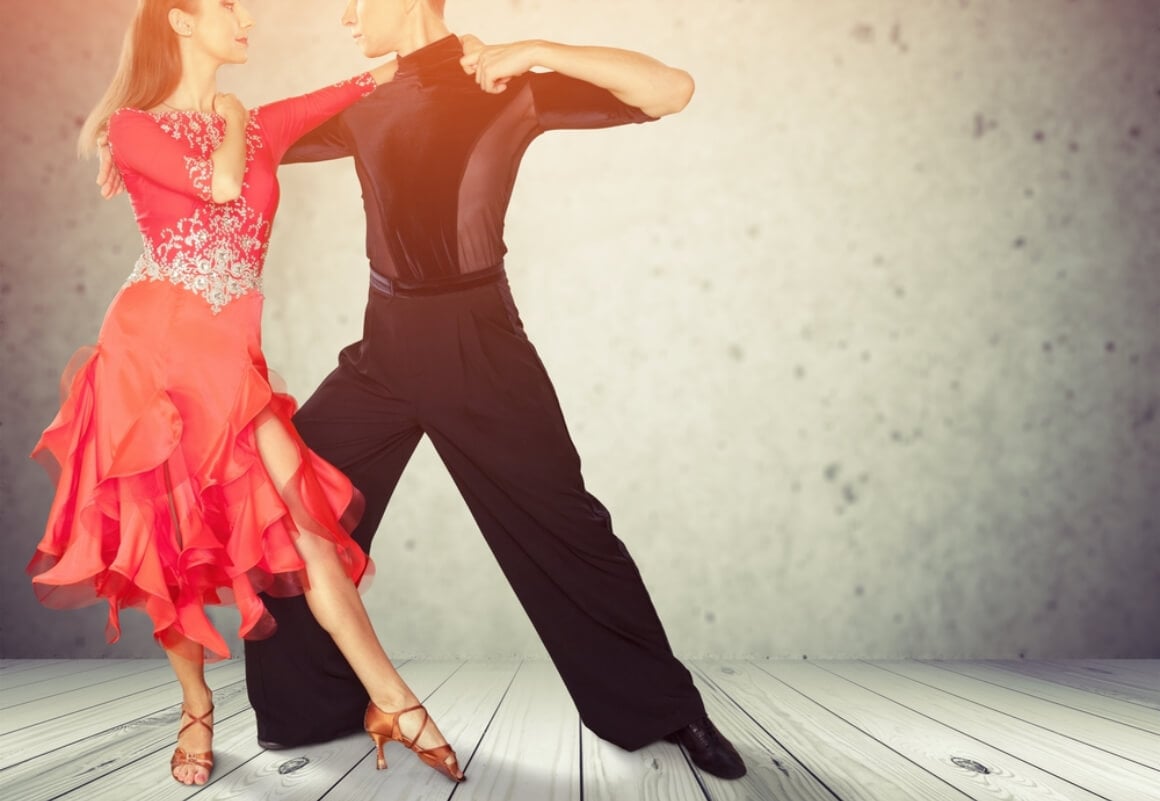 When: March
Where: Santa Teresita, San Juan
Puerto Ricans love to celebrate, much of which is done by dancing to the buzzing beats of salsa music. Dia Nacional de la Salsa (the national day of salsa) is organized by a private radio station and held in the Santa Teresita neighborhood in San Juan.
The event has gained popularity over the years and is now a popular festival that attracts thousands of salsa dancers, musicians, and fans to what some call an 'unofficial salsa congress.'
The event is a traditional concert where the country and region's best salsa dancers and musicians take to the stage to show off their talents.
It wouldn't be a Puerto Rican festival without tasty food, and while Dia de la Salsa is all about dancing the day and night away, the event also hosts tons of food stalls and vendors selling traditional delicacies and Puerto Rican meals.
Where to Stay:
This cozy beach apartment on the beach at Ocean Park is a great place to call home in San Juan. Set in a modern building overlooking the sea, the apartment is just a short walk to Punta Las Marias and the Puerto Rican Museum of Art.
When: March
Where: Balneario de Carolina, San Juan
Part of a global series of events with the same name, Afro Nation Puerto Rico is a celebration of Caribbean culture and music like no other in the world. The event takes place over three days once a year in March along the beautiful beaches in Balneario de Carolina for an unforgettable beach party.
The party blends the genres of hip-hop, R&B, dancehall, reggaeton, and afrobeat to create an eclectic lineup of some of the world's top artists. The Puerto Rican edition of the event is the most recent to join the global phenomenon (having only run once so far), which is held across Europe and North America.
The event invites music fans and culture lovers to enjoy the incredible vibes of Puerto Rico with a beach party under the stars. The point of this festival in Puerto Rico is to give musicians that otherwise might not get a chance, to perform on a massive stage to a global audience. Who knows, you might watch the world's next best reggaeton artist in their first on-stage performance!
Like any global festival, attendees can expect incredible dance acts, light shows, and smoke-show performances for a night of astonishing production quality.
Prices range from $150 for general admission to $450 for VIP tickets, allowing attendees to watch headliners like Burna Boy and Wizkid take to the stage.
Where to Stay:
Give yourself a break from the beating drums and loud music at Afro Nation with a stay at this gorgeous condo in San Juan. Located just a few steps from the beach, the two-bedroom apartment includes private parking and a fully-equipped kitchen.
When: April
Where: San Juan
If you know anything about music, you'll know that Puerto Rico is the home of Reggaeton. Motherland Festival is an incredible new event with the genre at its core.
The festival welcomes the genre's most talented, iconic, and legendary performers and artists to take the stage as headliners, as well as new up-and-coming artists to give a taste of what they have to offer on a global platform.
Motherland Festival takes place over two days in April at the iconic Balneario de Carolina venue in San Juan. But the festival isn't only geared towards reggaeton artists. It also features live DJ sets running into the early morning hours.
You can expect incredible production quality from every aspect of this Puerto Rican festival, starting from the stage set to the sound quality to the facilities and amenities.
Ticket prices go live before the event and can be accessed via signing up for announcements and priority ticket access online.
Where to Stay:
This modern two-bedroom condo is the perfect place to call home when visiting San Juan for Motherland Festival. It's set in a new apartment building just a short walk from the beach and features a spacious central living area that is overflowing with natural light.
Have you sorted your accommodation yet?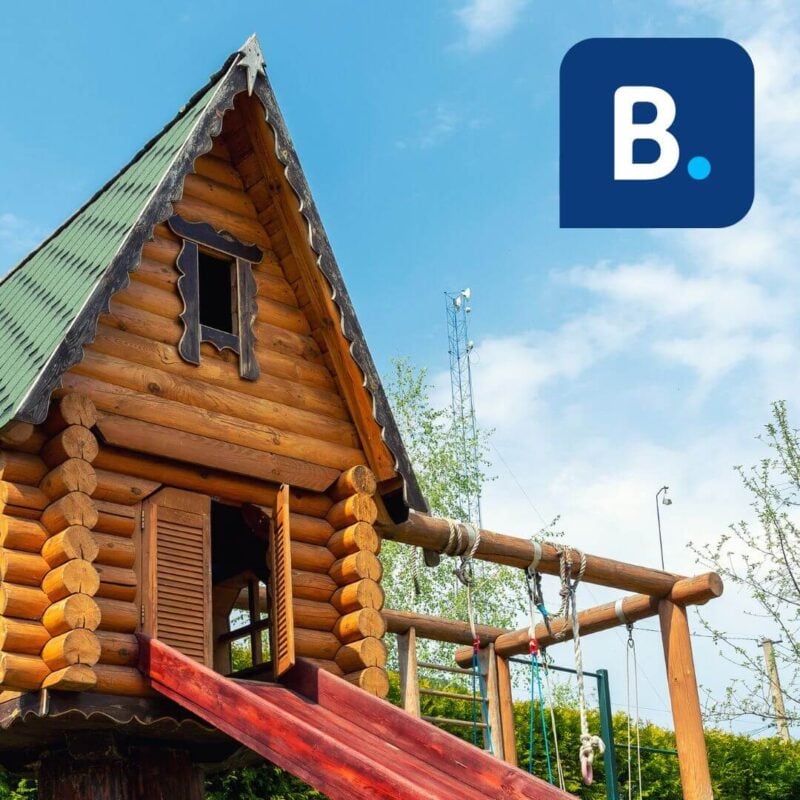 Get 15% OFF when you book through our link — and support the site you love so dearly 😉
Booking.com is quickly becoming our go-to for accommodation. From cheap hostels to stylish homestays and nice hotels, they've got it all!
View on Booking.com
Noche de San Juan
When: June
Where: San Juan
Beach lovers, you're not going to want to miss this one. Noche de San Juan, also called Saint John's Eve (the night of San Juan), is one of the most anticipated events on the city's calendar. Every year on the 23rd of June, Puerto Ricans and beach lovers flock to the beaches for a wild beach party.
The event was originally a religious event that celebrated the nativity of Saint John the Baptist; however, it has turned into a more traditional (and even superstitious) event for Puerto Ricans. For whatever reason it is celebrated, the origins of the event have to do with the summer solstice.
The event includes live music, food stalls, and bars selling traditional Puerto Rican snacks and drinks. As the clock hits midnight, everyone runs back-first into the water to plunge themselves underwater as a symbol of getting rid of bad luck. They do this seven times.
Many of the restaurants, bars, and hotels that line the beaches host fun events on this night in honor of this festival in Puerto Rico. You won't struggle to find a party to warm you up after your midnight swim at Noche de San Juan!
Where to Stay:
For stunning ocean views and a homey environment, spend a night or two in this gorgeous studio condo with direct beach access. The studio has a full kitchen and private bathroom, with windows opening out across the ocean. There is even a sleeper couch if you're willing to squeeze four guests into the studio.
Life in Color
When: June
Where: San Juan
As a country known for its vibrant energy and colorful traditions, Puerto Rico brings a stream of color into the Caribbean region. If there's one festival on this calendar that encapsulates this energy and color, it's Life in Color.
The event is all about color. Attendees dress wearing all white from head to toe during this event, where organizers spray different colored powdered paints across the crowd to create one of the most visually unique experiences.
Other than color and paint, music is at the core of this festival, which invites the world's top electronic dance musicians and DJs to the stage to put on a rave like no other.
The event takes place over one day, usually during summer. You'll need to purchase a ticket in advance for this event.
Where to Stay:
Take a 'life in color' to the next level by staying in this bright and breezy beach-themed condo in the heart of San Juan during the Puerto Rican festival. It's literally steps from Ocean Park beach and has everything you need for a relaxing beach vacation.
Festival de la Pina Paradisiaca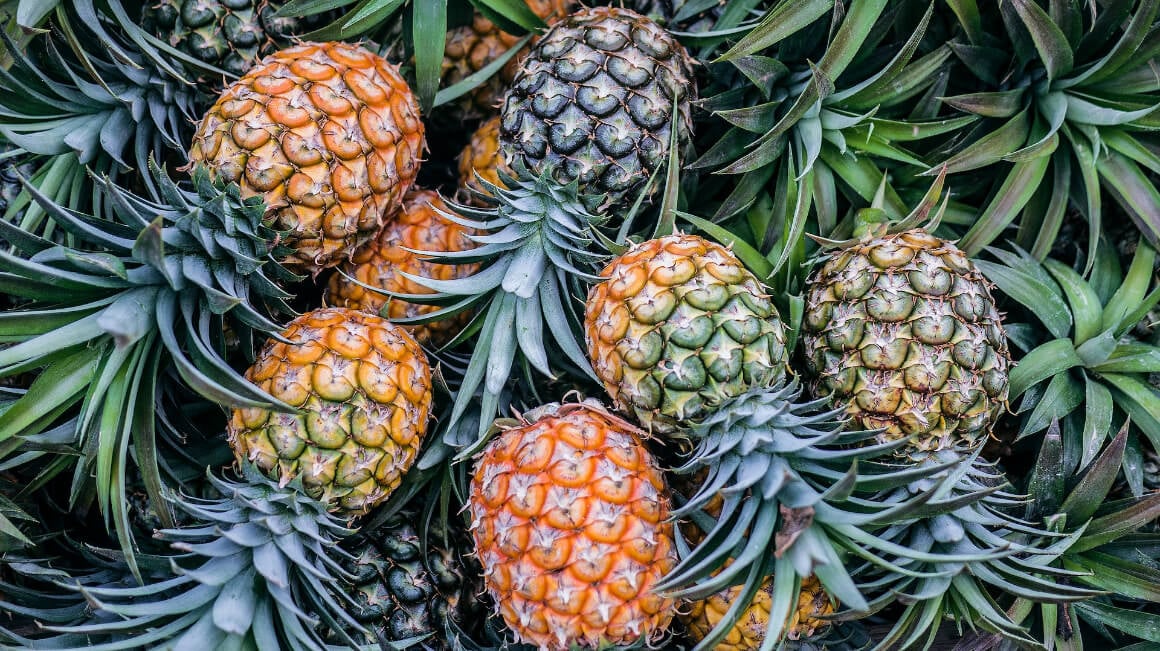 When: June
Where: La Parguera, Lajas
Pineapples are an essential food product in Puerto Rico, for export and local consumption. In fact, the country provides much of the USA with its tinned and fresh pineapples.
What better way to celebrate food on a tropical island than with this iconic tropical fruit? Festival de la Pina Paradisiaca, otherwise called the pineapple festival, is an annual event celebrated in the small southern coastal town of Lajas.
The festival is designed to promote commerce, boost the Puerto Rican economy with its pineapple farming, and enjoy the fruit in more forms than you can imagine. Local brands, artisans, and food vendors make, bake and craft delicious meals and delicacies using locally grown pineapples, with the classic pina colada taking center stage.
Other than pineapples, the event also welcomes local musicians and bands to the stage, who play music to liven up the evening while attendees get their pineapple fix. The area where the event is hosted is lined with restaurants and hotels, which all put on unique pineapple-themed events and menus during the weekend. Sip on a pina colada while listening to the island's best live reggaeton beats.
If you're more of an active soul, there is also a five-kilometer race that takes place during the festival in Puerto Rico, promising incredible views of the marina and mangrove forests that hug the coast.
Where to Stay:
Set in an unused shipping container, this one-bedroom self-catering accommodation is minimalistic yet all you need in Lajas. It has a spacious covered deck with ocean views, a barbeque area, and a jacuzzi tub.
Is This the Best Daypack EVER???
Festival Nacional Indigena
When: November
Where: Jayuya
Once a year, towards the end of November, the town of Jayuya comes to life and hosts a celebration of Puerto Rico's indigenous roots and culture. The celebration draws influence from the Taino culture and local traditions, which were foundational in the modern Puerto Rican way of life.
The town of Jayuya was initially named after the Taino chief who lived in the area when the Spanish colonists arrived in the 1500s. We know this because of the authentic Taino writings that were found carved into a massive rock in the town.
The Spanish colonialists just about wiped out the Taino population, however, not before they left their mark on Puerto Rican culture. Hundreds of years later, their legacy is still celebrated with a ten-day event in honor of this historic native community.
One of the festival's main features is the beauty pageant, where a panel selects a person that most resembles a Taino. There are also craft fairs, artisanal stores, and a concert held by descendants of the Taino people. This is easily one of the best educational festivals in Puerto Rico in the country, offering visitors a chance to learn about the country's incredible heritage.
Getting to this part of the island can be tricky but well worth the adventure. Jayuya is also home to Puerto Rico's famous coffee plantations and the highest mountain peak on the island, which makes it a great stop on your island itinerary.
Where to Stay:
With gorgeous mountain views in every direction you look, this stunning cottage in a hacienda home in Jayuya is as much a relaxing retreat as it is a cultural experience. The cottage has two bedrooms, a massive wraparound porch, and a jacuzzi tub.
When: November
Where: Santa Isabel
Held over three days in November, Electric Urban Days is an electronic music festival that will keep you raving to incredible music all night long. Puerto Rico's nightlife is a treat, to say the least, but one of the best ways to experience the island atmosphere is at an outdoor concert like this one.
Set in the beautiful city of Santa Isabel, Electric Urban Days brings over twenty of the top local and international EDM DJs to the island for a few nights you won't forget. The event offers a stage for up-and-coming artists to showcase their talents while simultaneously hosting some of the world's top-established DJs.
Other than incredible sound quality, production and lights, festival-goers can enjoy a meal on-site with food trucks and vendors to keep their energy peaking for the entire night.
Where to Stay:
After a few nights of raving and raging, put your feet up by the dipping pool at this contemporary rental in Santa Isabel. Set on the water, you won't find better sea views than from this pool/jacuzzi.
Final Thoughts
There's always a party in Puerto Rico, whether you attend a traditional carnival parade or an electronic music festival. One of the best ways to experience any country's raw culture and authentic traditions is by attending a cultural event, and the same goes for Puerto Rico.
With tropical beaches, dense jungles, mountainous regions, and colonial-style cities, Puerto Rico is the stunning backdrop to some of the most exciting events in the Caribbean. Holidays and traditions are celebrated with pumping music, delicious food, and all-around fun here.
While just about every week brings a new celebration of some sort, there are some extraordinary festivals in Puerto Rico to take note of. My favorite would have to be the Festival de la Pina Paradisiaca. Where else can you celebrate the iconic pineapple with an all-night party than on this tropical island?
ALWAYS sort out your backpacker insurance before your trip. There's plenty to choose from in that department, but a good place to start is Safety Wing.
They offer month-to-month payments, no lock-in contracts, and require absolutely no itineraries: that's the exact kind of insurance long-term travellers and digital nomads need.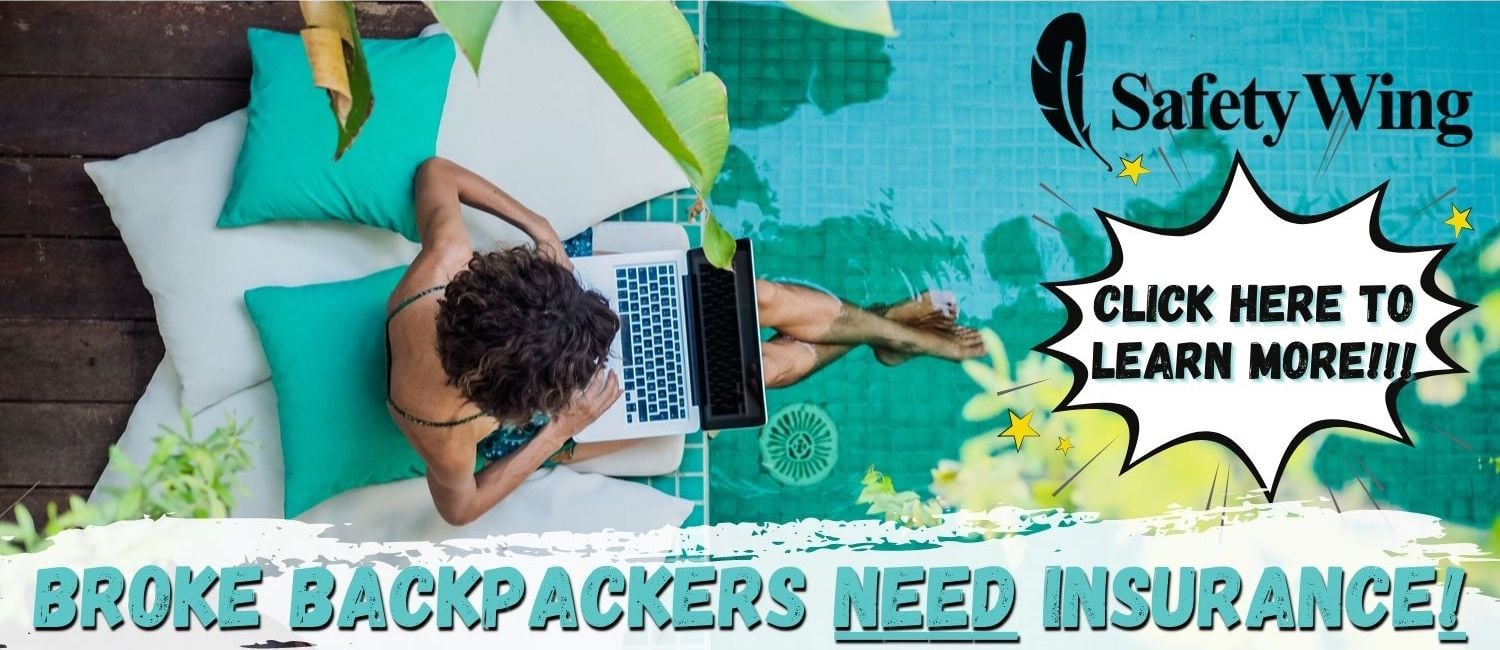 SafetyWing is cheap, easy, and admin-free: just sign up lickety-split so you can get back to it!
Click the button below to learn more about SafetyWing's setup or read our insider review for the full tasty scoop.
---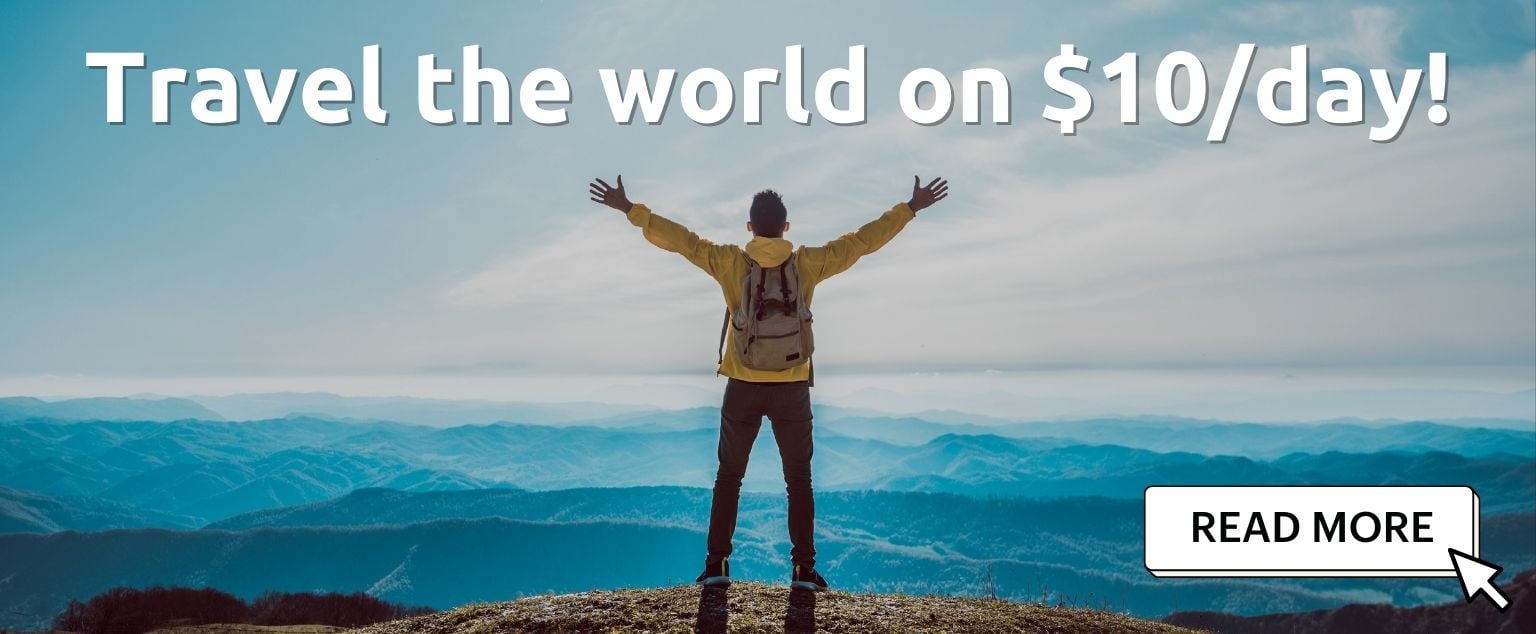 And for transparency's sake, please know that some of the links in our content are affiliate links. That means that if you book your accommodation, buy your gear, or sort your insurance through our link, we earn a small commission (at no extra cost to you). That said, we only link to the gear we trust and never recommend services we don't believe are up to scratch. Again, thank you!