Puerto Rico is the perfect destination for beach holiday; it has sun, waves, and pristine white sand beaches. What else would you want? The Caribbean island is tiny, with just 270 miles of coastline that houses over 300 beaches. If you're looking to relax in the sand, this is the place to be.
The island's diverse geography means you can find a beach that caters to all travelers; from clear blue gentle waters, to beaches with excellent surf, and winds for water sports. You can also find secluded coves with powdery white sand.
And when it comes to finding accommodation, Puerto Rico's beach houses are just as the diverse as the beaches! You can find high-end luxury homes steps from the shore, or apartments in beachside resorts, as well as a few beach cottages.
The only problem is sifting through the huge variety of options. This is where I come in. If a beach house in Puerto Rico sounds like the perfect home base for your vacation, but you don't know where to start, read on to find out the best beach houses in Puerto Rico!
In a Hurry? Here's Where to Stay in Puerto Rico for One Night
FIRST TIME IN PUERTO RICO
Is this amazing Puerto Rico beach house booked for your dates? We've got your back with our other favorite properties below!

Unlock Our GREATEST Travel Secrets!
Sign up for our newsletter and get the best travel tips delivered right to your inbox.
Staying in a Beach House in Puerto Rico
If you haven't been to Puerto Rico or stayed in a beach house yet, you must be wondering what beach houses in Puerto Rico are like. Well, they can be grand or cozy and luxurious or simple. Suffice it to say that they come in different price ranges, levels of luxury, and sizes.
Some can be spacious enough for at least a dozen people or cozy enough for a couple who are on the island for some romantic time. You need not worry about your wallet, because regardless what your budget is, there is always a beach house for you.
If you are planning to stay for at least a couple of weeks in Puerto Rico and want to spoil yourself a little, you'll never go wrong with staying in beachfront villas that come with pools, gyms, huge backyards, fully-equipped kitchens, and hot tubs.
However, if you want something simple, plenty of beachside apartments are available too. Vacation rentals in Puerto Rico may vary but they share a few of similarities, a few of which are a laid back vibe, excellent sea views, and an atmosphere that beckons you to relax.
What to Look for in a Beach House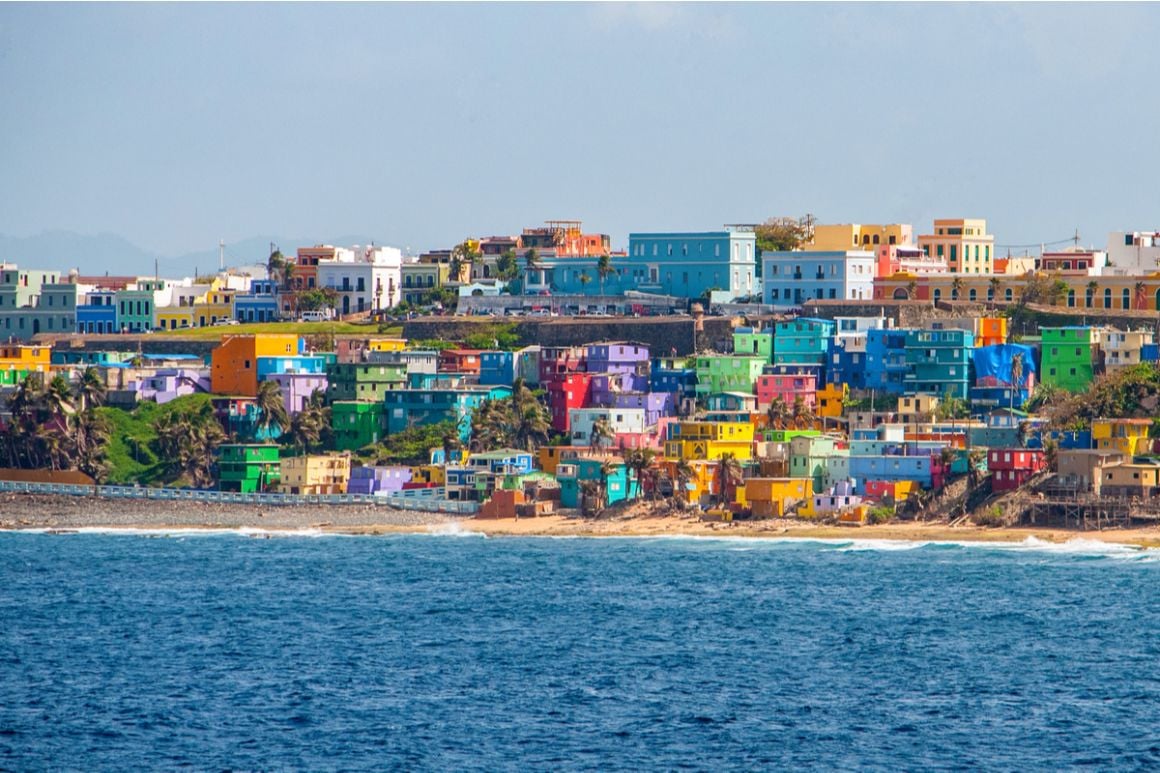 Before you decide on booking a beachfront property in Puerto Rico, you should check where the best places to stay are. You want to be in a safe neighborhood and somewhere convenient where the amenities and services you need are within arm's reach.
Although Puerto Rico is relatively safe for tourists and is considered one of the safest islands in the Caribbean, it's still necessary to stay in a safe area, gated properties, or properties with security if you're worried about safety. Don't worry as there are plenty of those.
Beach houses that have access to the water are some of the best. Some grand properties are only a few steps away from the beach and even come with beautiful gardens though others might require you to walk for a few minutes and even cross the road.
Beachfront properties may cost more but they are worth it, believe me! Nothing beats hearing the waves crash at night as you doze off or getting your feet wet in the saltwater first thing in the morning.
Where to find these beach houses that I've been babbling about nonstop? There are a few sites such as Booking.com which mainly offers hotels and VRBO has great options. However, Airbnb in Puerto Rico has the most choices.
But if sorting through these sites seems like too much work for you, don't worry, as I have listed the best of the best below.
Overall Best Beach House in Puerto Rico
Overall Best Beach House in Puerto Rico
Chic Apartment w/ Shared Pool
> $
> 2 Guests
> Free parking
> Located in Luquillo
Best Beach House for Couples
Best Beach House for Couples
Cabin with Private Pool
> $
> 2 Guests
> Garden view
> Excellent location in Aguada
Most Traditional Beach House
Most Traditional Beach House
Cottage with Outdoor Bathtub
> $
> 6 Guests
> Free parking
> Amazing views of Maunabo
Best Beach House for Solo Travelers
Best Beach House for Solo Travelers
Boho Home near the Airport
> $
> 3 Guests
> Free parking
> Dedicated workspace
The Absolute Cheapest Beach House
The Absolute Cheapest Beach House
Studio w/ Private Patio
> $
> 2 Guests
> Laundry Facilities
> Close to everything
Best Beach House for a Weekend
Best Beach House for a Weekend
Studio w/ Pool & Hot Tub
> $$
> 2 Guests
> Private entrance
> Excellent location in San Juan
Best Beach House for Long-Term Travelers
Best Beach House for Long-Term Travelers
Boho Condo w/ Private Hot Tub
> $$
> 6 Guests
> Free parking
> Private hot tub and shared pool
The Best Beach Houses in Puerto Rico
Now you know what to expect from Puerto Rico's beach homes, it's time to take a look at the best options. These are suitable for any type of traveler – so go take a look!
$
2 Guests
Free parking
Located in Luquillo
Located in the beach town of Luquillo, this modern and clean one-bedroom apartment is perfect for a solo traveler or a couple.
You can take a dip in the communal pool or walk to Luquillo Beach which is literally a few steps away from the property.
A few interesting places to visit that are close by are Los Kioskos where you can sample some of the best food in artisan cafes and restaurants; El Yunque Tropical Forest; Vieques Ferries; and Fajardo Bio Bay.
If you'd like to save some money, the kitchen is tiny but it's equipped with modern appliances and is more than enough for the preparation of simple meals for two.
$
2 Guests
Garden view
Excellent location in Aguada
This rustic cabin is located in a quiet and safe area in the center of Aguada. The rustic style of the cabin will make you feel closer to nature. Chill in the hammock, sit on one of the chairs with a book, or take a dip in the private pool.
Enjoy the morning breeze every day and feast your eyes on some of the most incredible views. There are countless coffee spots, beaches, restaurants, pharmacies, and grocery stores within driving distance. Bars, casinos, and shopping malls are nearby too so you can be in the thick of the action in no time.
If you want to enjoy everything the island has to offer, it's helpful to rent a car.
$
6 Guests
Free parking
Amazing views of Maunabo
This cottage is traditional but it has all the modern amenities for a wonderful stay such as air-conditioning, comfortable living and sleeping areas, and a kitchen with all the cooking and dining basics.
There is no better way to wake up in the morning than to the sound of birdsong and the waves crashing to the shore.
In the later afternoon, you can chill out and enjoy peace and quiet as you lie on the hanging hammocks surrounded by trees.
Aside from the spectacular views of the sea which you can witness right from the cottage, a few tunnels and a lighthouse are also a must-see. A variety of restaurants are nearby too if you feel like eating out and having a few drinks.
Then you can return to your cottage and soak in the outdoor tub while gazing at the stars.
$
3 Guests
Free parking
Dedicated workspace
This private apartment is only a 10-minute drive from the airport in Carolina so you don't need to worry about missing your flight and just a 7-minute walk from the beach making it easy to enjoy the waters right after waking up in the morning.
The apartment is in a residential area on a quiet street with little traffic noise to disturb you. It has its own entrance, free parking, and an area to do remote work comfortably.
Feel like having a game of tennis? The court right in front of the apartment is free to use and the patio has a comfortable hammock where you can swing your worries away or have some shuteye.
Is This the Best Travel Pack EVER???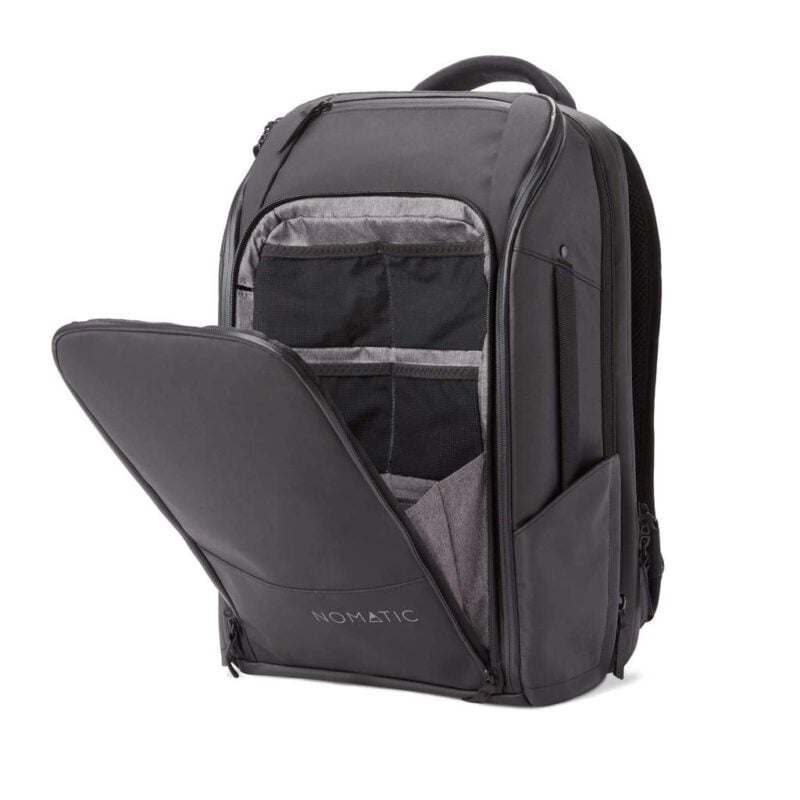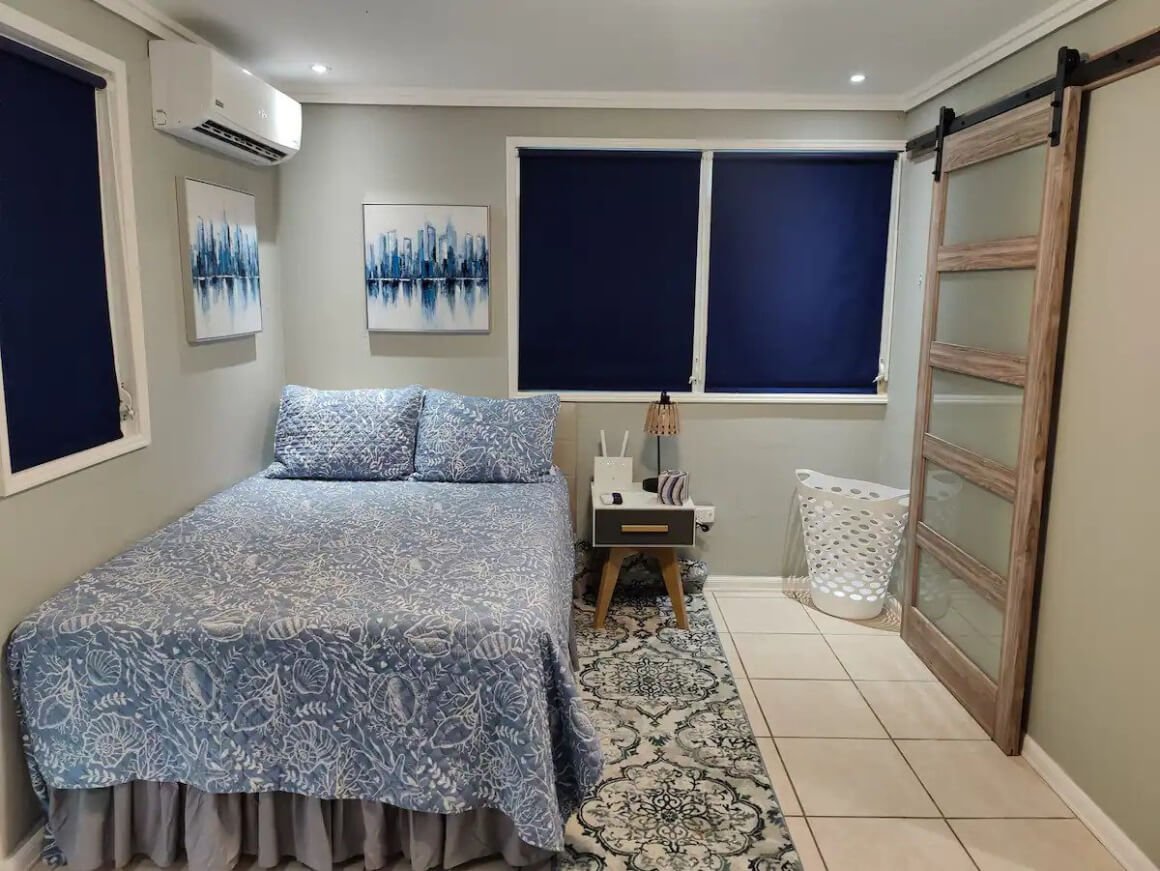 $
2 Guests
Laundry Facilities
Close to everything
Don't worry if you're pinching pennies on your Puerto Rican beach vacation, this apartment won't set you back so much and comes with free parking and a private patio where you can sit and relax.
Cozy and beautiful, you're just a few steps away from the beach and the mini market is only 5 minutes from the property, you can easily pick up produce and ingredients to prepare your own meals.
Shopping centers, bars, cinemas, and restaurants abound nearby, you have plenty of choices if you want to eat out and have a few drinks after.
Don't let the size fool you, this tiny studio Airbnb in Puerto Rico packs a punch and even comes with laundry facilities for your convenience.
$$
2 Guests
Private entrance
Excellent location in San Juan
Don't worry if you only have a weekend to spare and enjoy all the good things San Juan has to offer as I've got the perfect place for you.
Located at the Condado Lagoon Villas, between the fashionable Paseo Caribe Complex and Caribe Hilton, this studio has a location that can't be beaten. You'll enjoy privacy and quiet but still be in the midst of all the action.
You're within walking distance to beaches, countless restaurants, a variety of water sports, and some of the most scenic walking and running trails in the capital, plus top attractions such as San Cristobal. What can be better than that?
The building boasts a hot tub, pool, and coin laundry, should you need to get some laundry done. If you're looking for a trendy place that's within arm's reach of everything, this is it!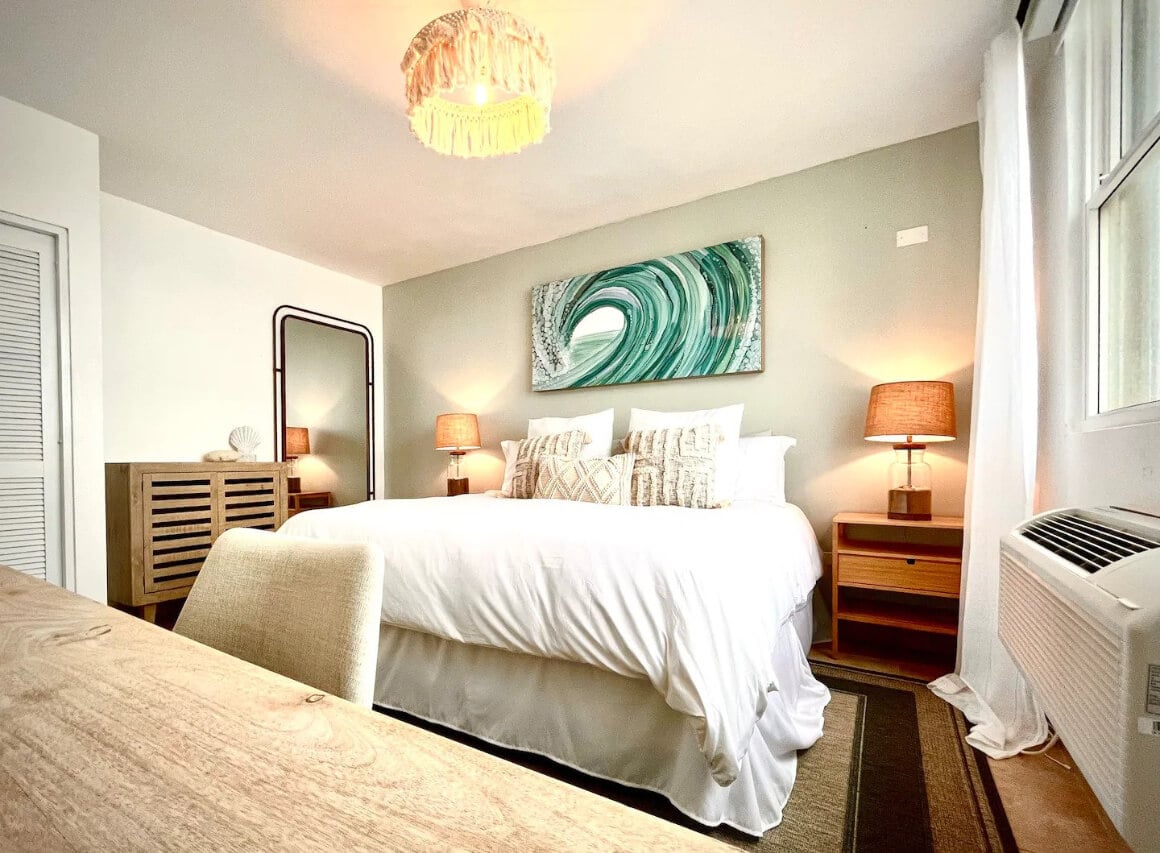 $$
6 Guests
Free Parking
Private hot tub and shared pool
Located in a private cove at Sandy Beach near Puntas, Rincón, this beachfront villa is perfect for kicking back and forgetting about all your worries.
Apart from the home's stylish beach and modern interiors and, the hanging seats in the patio are best for enjoying the jaw-dropping and inspiring views of the ocean with a glass of chilled cava.
You're within a 10-minute drive away from an array of gift shops, a grocery store, and some of the most amazing snorkeling and surfing. A variety of fun restaurants are within walking distance of the property too.
The kitchen has everything you need to prepare a lovely meal and you have laundry facilities in the condo too. Don't even worry if you need to do some work as there's a dedicated workspace and Wi-Fi just for that.
Best Beach House for a Group of Friends – Home in Aguadilla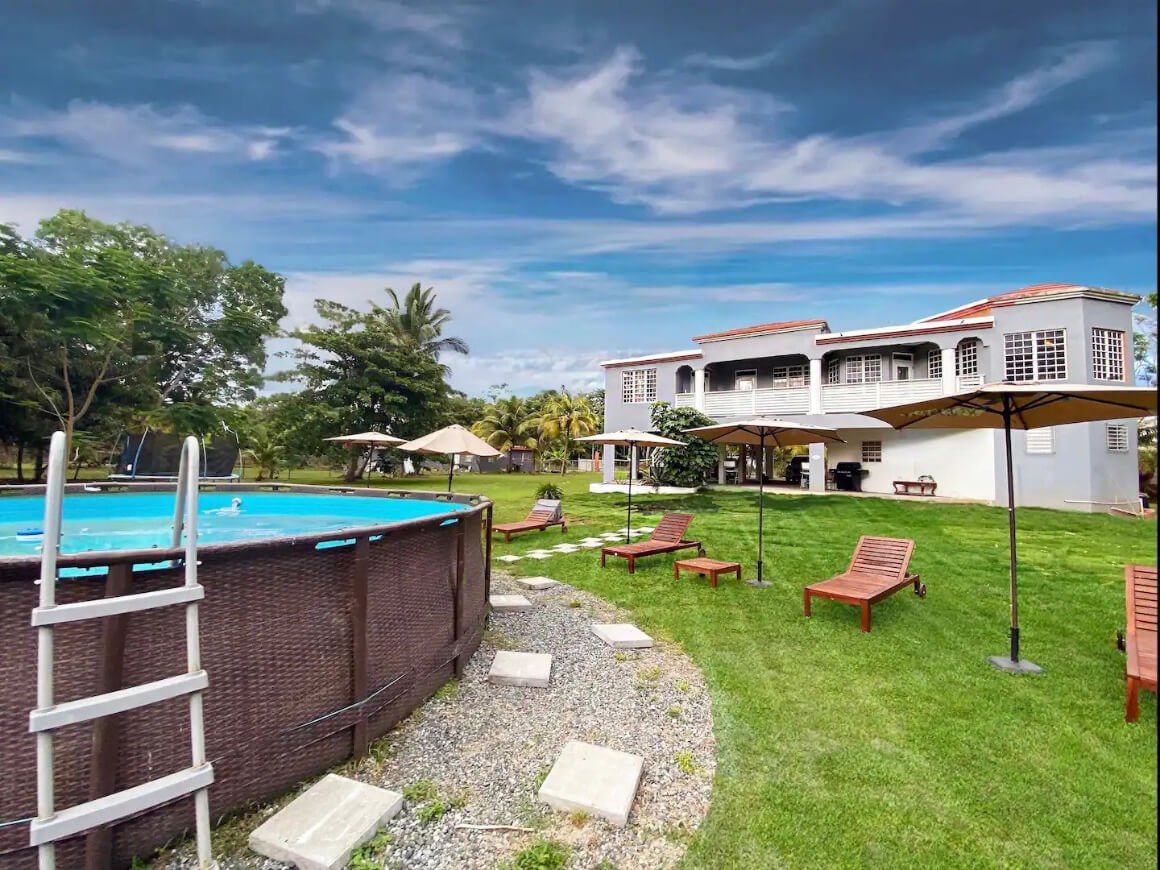 $$$
12 Guests
Private pool
Private hot tub
In proximity to Rincon, Aguada, and Aguadilla, this home away from home is located in cul de sac making it suitable for those who would like to get away from the frenzy of the big city.
Decorated and outfitted with the latest appliances and furniture, the spacious and airy home also boasts a 20-foot pool and a Jacuzzi tub in the master's bedroom on the second level.
Entrainment is never a problem as there's a pool table, lots of televisions, a domino and other board games, a PAC-MAN game machine, and a huge outdoor space with hammocks in the shade, a cabana, and a gazebo.
An abundance of restaurants and nightlife are nearby if you'd like to dine out and paint the town red.
$$
10 Guests
Pool
Laundry facilities
This spacious villa comes with a variety of entertainment for children so you won't have to worry about little ones getting bored out of their wits.
Inside the home, you'll find a foosball and pool table. Outside are tennis and volleyball courts and a huge playground where the tiny tots can run around to their heart's content. Don't worry, there's a playground for adults nearby too, a world-class golf course near the Ritz.
The beach is less than a five-minute walk away and the pool literally steps away from the villa. Grill some meat and vegetables in the backyard and after a good meal, you can lie on the hammock and catch some zzzs.
Private, secluded, and romantic, this villa in Rincon is everything you could ever want if you're looking for relaxation and some alone time with your partner.
How would you like to be greeted by the sight of the Caribbean Sea and tropical gardens every morning when you wake up? The infinity pool is waiting, you can take laps in the morning, afternoon, or whenever you feel like it, or if you'd rather read or sunbathe, the loungers are free for your needs.
Hop in the grand hot tub and sleep in early to the sound of the waves or if you're looking to party the night away with your partner, all the nightlife Rincon has to offer is only a short drive away.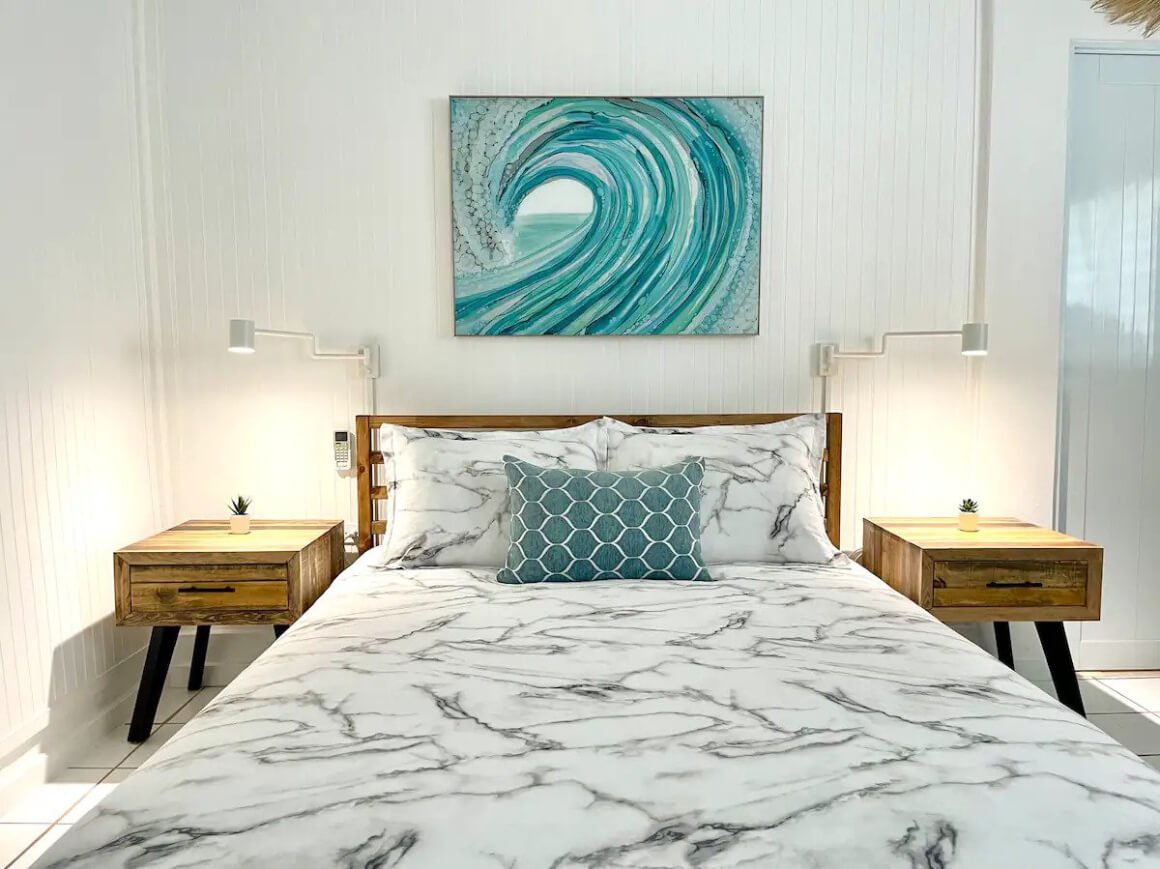 $
2 Guests
Free parking
Garden view
Traveling solo or backpacking and wishing to indulge in your passions that include all sorts of water sports? This is the right beach house for you. You're literally on the beach and close to the best part of Jobos Beach.
The gated property is just steps away from the ocean and boasts a garden, outdoor shower, a private gazebo with two hammocks where you can unwind, and even a bistro set.
Relax on one of the many beautiful beaches or get your adrenaline pumping while you surf, scuba dive, or paddle board.
Drop by one of the many restaurants with incredible views to sample local dishes if you don't feel like preparing meals in the studio kitchen.
Don't forget to head to the boardwalk at Paseo Tablado and make sure you time your visit near sunset and you'll see just how magical it is.
Best Beach House in Puerto Rico for Views – Apartment w/ Pool
$$$
8 Guests
Pool
Laundry facilities
Just a short ride away from the famous Bahia Beach Resort, this villa boasts two amazing balconies where you can enjoy the trade winds and the spectacular mountain and ocean views.
You have direct access to the beach, a community family-friendly pool, a children's park, and a basketball court. It doesn't end there, you're also in proximity to rainforests, island tours, and some of the best beaches in the area.
The fully-equipped kitchen is waiting for anyone willing to flex their culinary muscles, the interiors are tastefully decorated with high ceilings and you have laundry facilities to boot, so you never have to worry about running out of something to wear.
$
2 Guests
Shared patio
Dedicated workspace
Enjoying Puerto Rico's most beautiful beaches and working remotely at the same time is easy and convenient when you've got a beach house that has a super-fast Wi-Fi connection and a dedicated workspace.
This boutique hotel boasts of being the recipient of the 2022 Travelers' Choice Award. Aside from being just a few steps away from the beach, this property is only a 10-minute walk to the popular area of Condado and a 10-minute ride to the airport.
Daily vegetarian brunch and breakfast is served daily at an additional fee, as well as daily yoga classes on the beach. Daily guided tours headed by local guides are available and some of the destinations included are Gilligan's Island and El Yunque National Forest.
$$$$
6 Guests
Hot tub
Free Parking
Spend your vacation in opulence and style in this oceanfront home in Dorado. It boasts stunning ocean views, stylish interiors, and contemporary architecture, and has direct access to a reef-protected beach. This is what dreams are made of.
You get a gourmet kitchen that will please any hobbyists in cooking or chef; an ocean-view terrace where you can sip your morning coffee; a deep soaking tub to relax in with a glass of wine; and a golf cart that will bring you anywhere in the resort.
A few other amenities included in your stay are access to the hotel gym, Livingston Water Park, and playgrounds; and dining at COA, Positivo, and Encanto with prior reservation.
$
2 Guests
24-hour security
Private beach access
This gorgeous home is located in a private community with 24-hour security. It boasts private beach access and comes with spacious living areas, a shared pool, and a terrace where you can watch the sunset with a martini in hand.
Trudge your very own path to a secluded beach no matter what time of the day, or lounge by the pool in the gazebo. Shacks and Jobos Beach and a few other beaches are within walking distance of the home too.
The well-appointed kitchen has everything required for simple meal preparations but don't worry if you're feeling a little lazy as plenty of restaurants are close by. Coffee shops and bakeries also abound in the area.
Don't Forget Your Puerto Rico Travel Insurance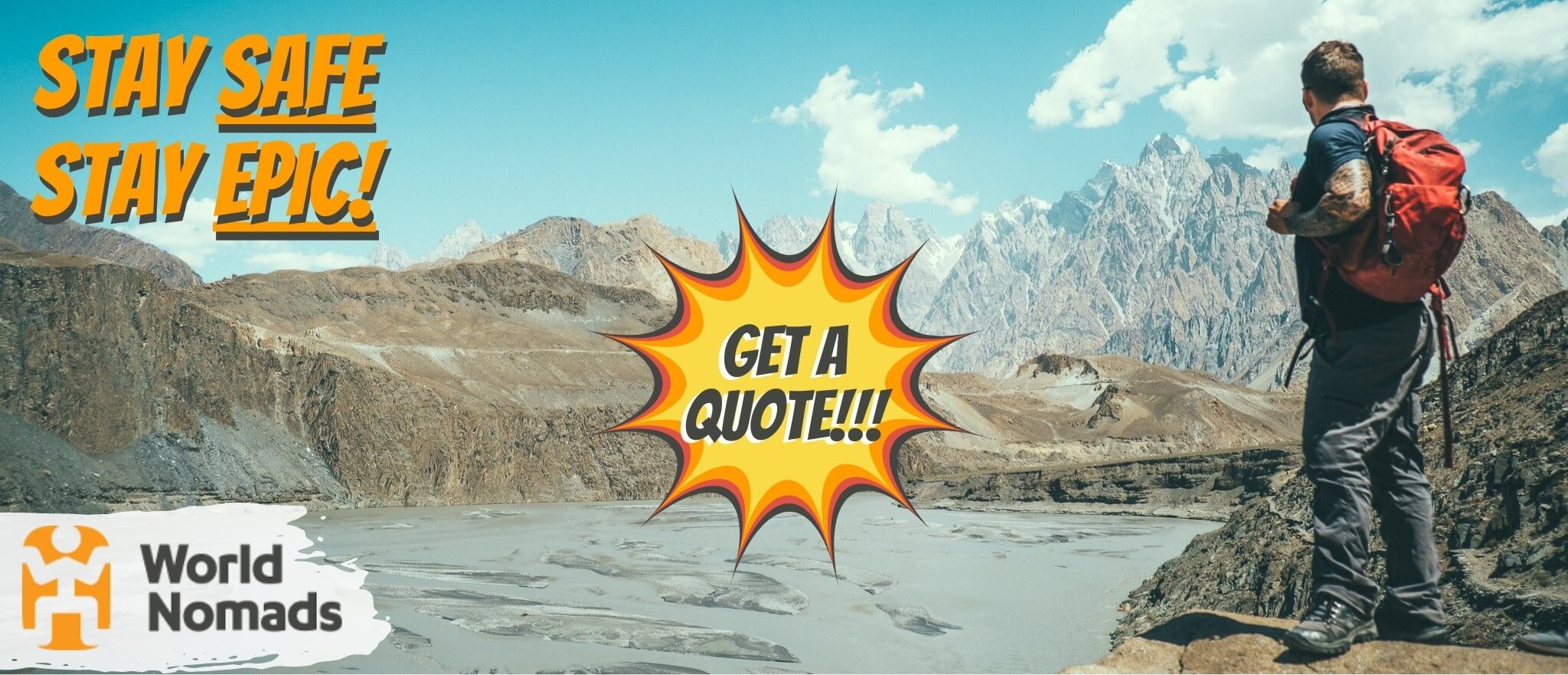 World Nomads' mission is to support and encourage travellers to explore their boundaries. They offer simple & flexible travel insurance, and safety advice to help you travel confidently.
They've been doing it since 2002 – protecting, connecting, and inspiring independent travellers just like you.
Get a quote below or read our in-depth review!
World Nomads provides travel insurance for travelers in over 100 countries. As an affiliate, we receive a fee when you get a quote from World Nomads using this link. We do not represent World Nomads. This is information only and not a recommendation to buy travel insurance.
Final Thoughts on Beach Houses in Puerto Rico
If you didn't know where to look for the best beach houses in Puerto Rico before, you sure do now! As you can see, each one of these properties is amazing. From affluent and expansive villas to cozy tiny beach houses perfect for two.
Whether you are traveling by yourself, with friends, or with your family, various places in Puerto Rico can make your beach vacation unforgettable. With various properties close by surging, scuba diving, and swimming, you can indulge in your passions to your heart's content.
But before I go, there's a big chance that you're traveling to Puerto Rico from another country so you might want to take out travel insurance. You'll sleep better in your beach house knowing you have it.
---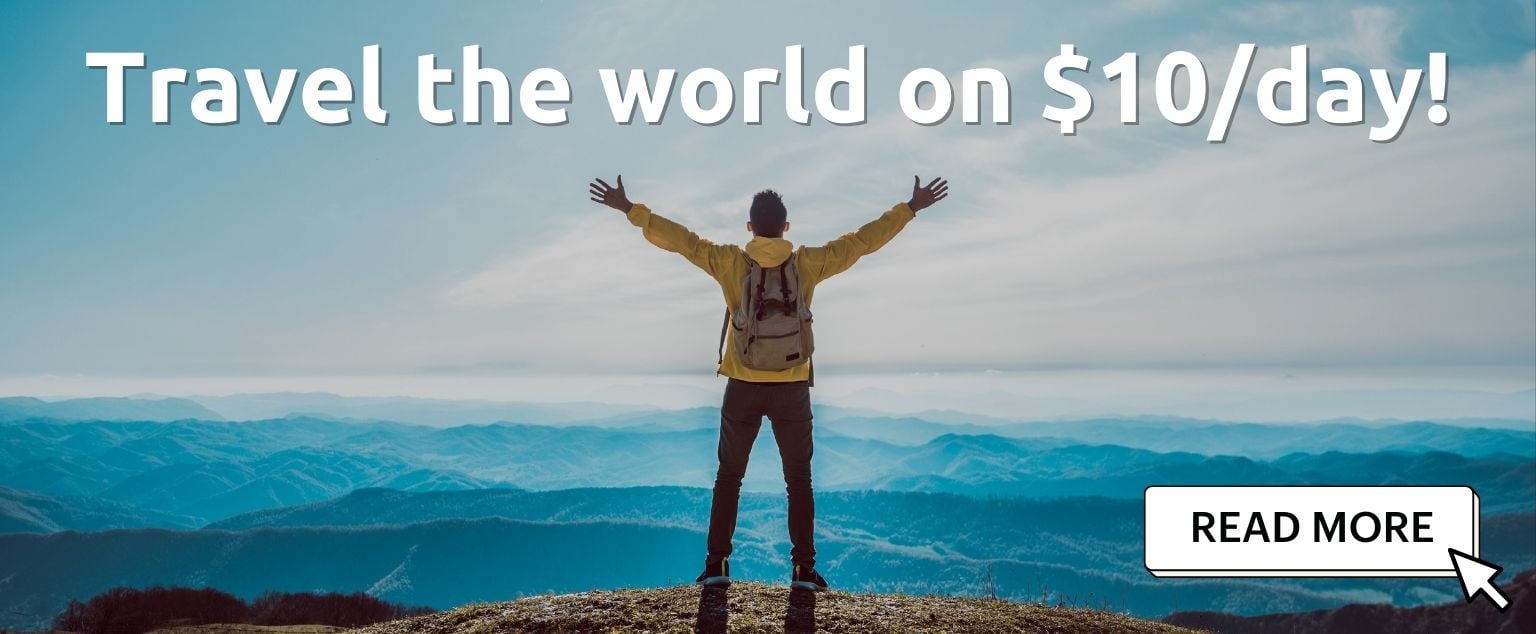 And for transparency's sake, please know that some of the links in our content are affiliate links. That means that if you book your accommodation, buy your gear, or sort your insurance through our link, we earn a small commission (at no extra cost to you). That said, we only link to the gear we trust and never recommend services we don't believe are up to scratch. Again, thank you!