A sneaky rum punch is in your hand and your toes hang from the edge of the boat into balmy, crystalline waters. Ah yes, this is the good life!
Sailing across the Caribbean has a paradisiacal reputation that precedes it. And I can certainly attest to the beautiful afternoons spent on the hook while I lived on a boat in the Caribbean. I can also attest to the hair raising storm dodging and muggy mornings I endured as the season changed…
My point is, sailing the Caribbean is a dreamy experience so long as you get your ducks in a row and stay a bit organised! If you want to enjoy the legendary trade wind sailing as well as the best that sunset drinks at anchor have to offer, you simply need to pick the right time – and right direction – to sail the Caribbean in!
And that's where this handy guide comes in. I've bummed my way through these glorious islands when the sun is shining and when a hurricane is bearing down on us. I've done the shore excursion to the tips of volcanoes and to the bowels of Carnival celebrations.
And let me tell you: there is nothing quite like sailing in the Caribbean. So let's set sail and get into how to turn this into reality!
Why Sail the Caribbean
Well, someone's got to enjoy those peachy sunsets and happy hour on the beach, right? 😉
Sailing is a pretty epic holiday or one-off travel experience – and if you catch the bug and adopt the boat life, then it's a pretty epic way of life. The reason that the Caribbean tops many people's lists is that it has dreamy beaches that aren't quite as touristy as the Mediterranean. (Or at least, there are still some off the beaten path areas to explore).
The weather and diving are far and away better than Europe but shhh… don't tell them that! Honestly though, the visibility is amazing, the water is warm, and there are coral reefs for DAYS.
So not only is SCUBA diving popular but learning to freedive is certainly on the table. As sailors, the Caribbean represents an incredible destination to shore up your fishing skills and practise some ocean to table living.
Easy trade winds and epic weather aside for a moment, the Caribbean is also an incredibly diverse cultural hotspot too. You can truly tune in to island time here and learn about the fascinating – albeit often brutal – history of many of the islands. And then there's the Sunday Fundays to contend with…
Because of the way the Caribbean is laid out like a long selection of juicy islands on an ocean platter, you can feasibly travel from north to south over one sailing season. Will you see everything? No.
Would you still have an incredible grown-up gap year or sabbatical? Fuck yeah.
Sailing the Caribbean is simply unmissable!

Unlock Our GREATEST Travel Secrets!
Sign up for our newsletter and get the best travel tips delivered right to your inbox.
Popular Sailing Routes Across the Caribbean
"I just go where the trade winds blow." – Thank you, Protoje.
Much of the sailing in the Caribbean happens in the Winward and Leeward Islands. But a lot of the backpacking in the Caribbean occurs in the Greater Antilles and even over in Central America. But what sailing route through the Caribbean should you take?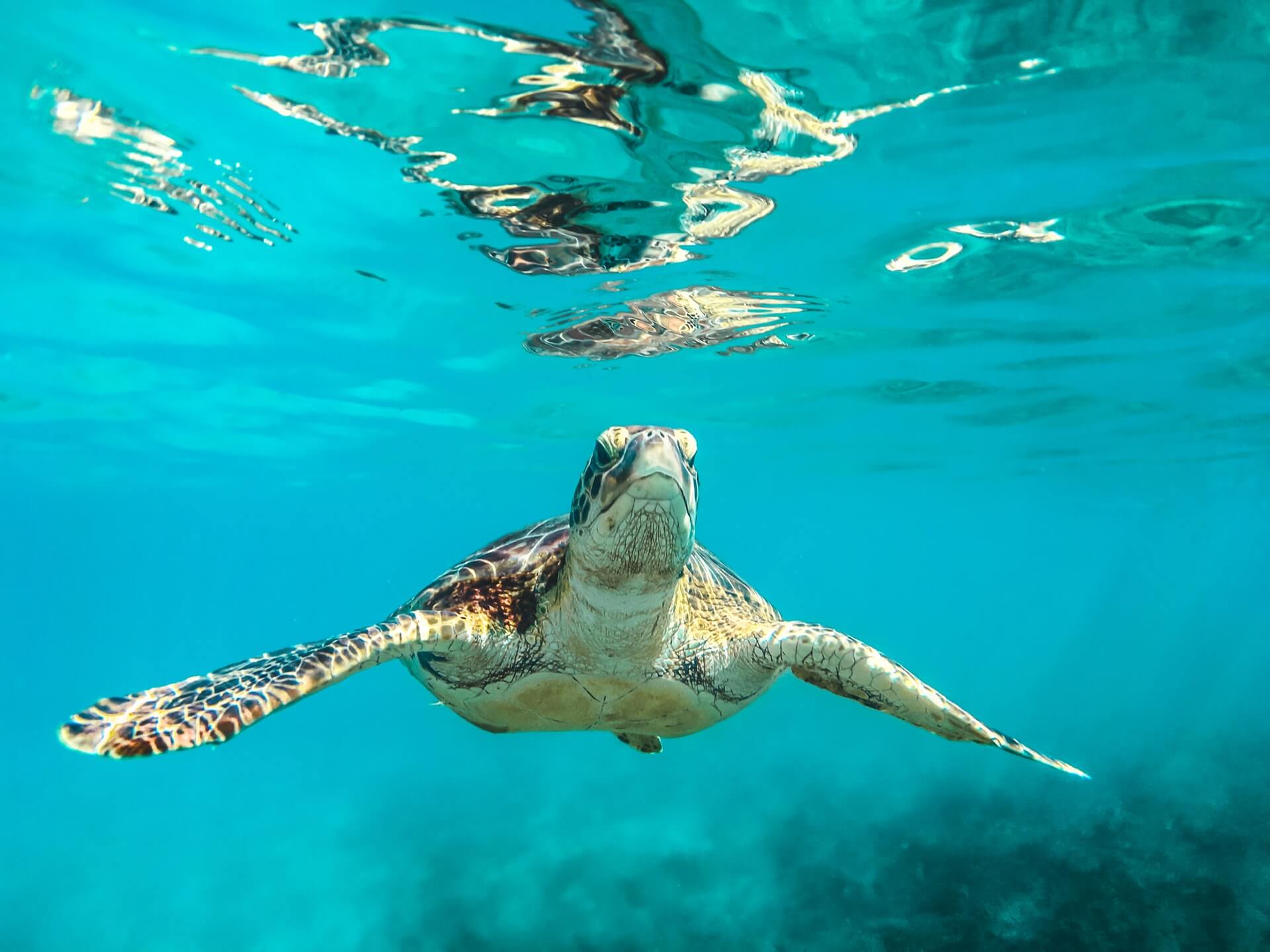 Well, you cant just "sail away" as much as we all might want to. You've got to pay astute attention to the weather so that you can enjoy more rum punches and less hurricane dodging.
Much of paying attention to the weather comes down to following the trade winds. And the trade winds suggest fairly similar routes through the Caribbean Islands – although handy sailors will make variations and deviations to their liking.
2-weeks in the Caribbean – BVIs and USVIs
If you've just got a small amount of time to get a taste of the boat life, I'd suggest going somewhere that allows you to charter boats easily. You could go to the Bahamas, or to any of the myriad of Caribbean islands like St Martin. Personally, I'd recommend the British and US Virgin Islands.
The sailing between islands here is almost always idyllic; the distances aren't too big, and there is a real diversity of island experiences to be had here. Think SCUBA diving, learning to spearfish, and some deceptively lethal rum and pineapple painkillers. 😉
There are many ways you could spend these 2 weeks, but I'd recommend starting in St Thomas – particularly in Charlotte Amalie. A lot of people enjoy heading over to Great St James and enjoying some epic diving – but keep in mind this was the island previously owned by Jeffrey Epstein.
You should definitely enjoy St Johns island before heading across to the BVIs. St Johns Island is where I put a handmade epoxy and LED light concoction into the water at night and attracted hundreds of tarpon to swim around the back of the boat… Incredible.
Over in the BVIs, enjoy Jost Van Dyke and a stop at the (in)famous Soggy Dollar Bar! Sail on to Virgin Gorda and explore The Baths and the famous shipwreck, The Rhone. Keep sailing toward Norman Island and beyond. There are countless floating bars (like Willy T's) and snorkelling opportunities along the way.
If you've chartered a boat, you can return to St Thomas to finish your trip. If you own your boat… well, the rest of the Caribbean is calling!
6 Months+ in the Caribbean – The Full Sabbatical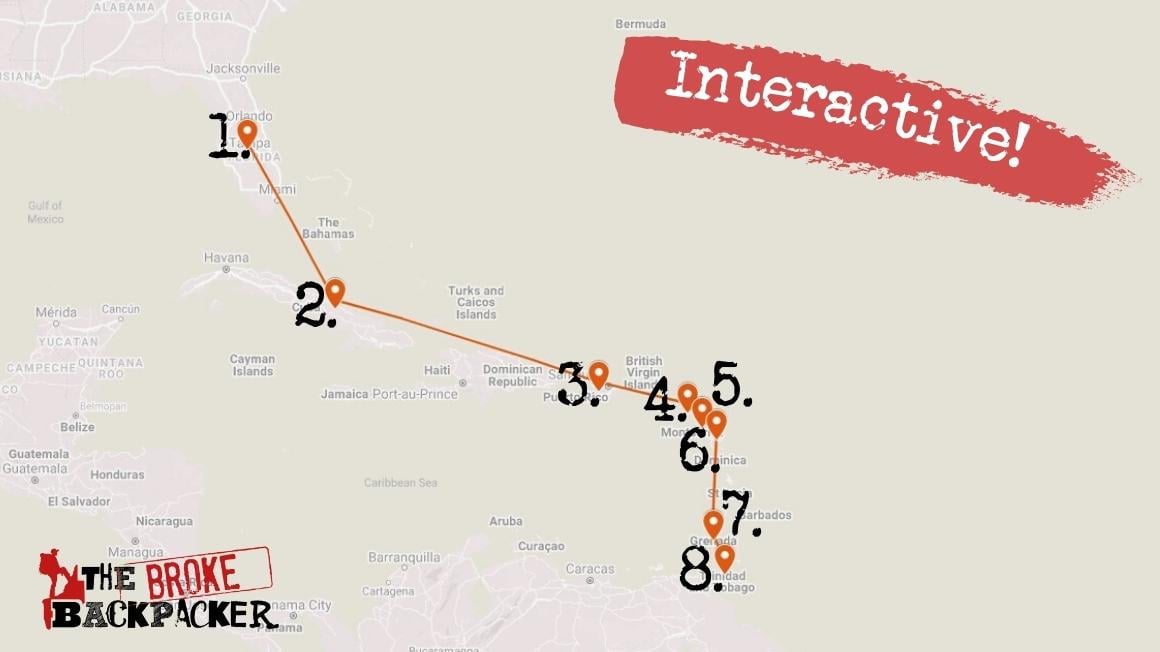 There are, of course, a few ways to do this sailing trip depending on where you depart from. If you sail from Florida you have the option of heading to explore Cuba, Puerto Rico, and the Spanish Virgin Islands. Or you can head to the USVIs and BVIs.
Once you've made this passage, you're in the glorious trade wind sailing paradise of the Antilles. The Caribbean Islands run in an arc, so you can simply island-hop your way from St Kitts and Nevis to Monserrat to Guadeloupe to Grenada and all the way down to Trinidad and Tobago.
This is such a deluge of names and islands and you definitely need 6 months to explore all of this. You will notice a change in culture from island to island – even ones that are both considered French territories.
Make sure you get out and go hiking some of the jungle mountains like on Saba. SCUBA diving and fishing remains epic throughout the Caribbean – but particularly around Grenada!
If you need boat repairs and a different style of diving, you might want to think about sailing to the Central American side of the Caribbean. The Rio Dulce in Guatemala is awesome for boat repairs; so are nearby Belize and Utila. Honduras has freaking EPIC diving and freediving spots.
Basically, you're going to be heading vaguely south during this 6-month sailing trip in the Caribbean. But keep an eye on weather windows to see when you can find a window to return somewhere safe for hurricane season.
When to Sail the Caribbean
So, boat life is not without its risks at all. But danger IS a relative concept. Crossing the street and driving a car can be dangerous and yet we do that every day. And, as the old ocean adage goes: in order to be a sailor, you've got to leave port.
What's all this talk about danger? Picking when to sail is just about when the sun's shining right? Wellll, it's a bit more than that.
Your best bet for enjoyable trade wind sailing, clear waters, and the dreamy conditions that everyone associates with the Caribbean is to sail outside of hurricane season. This means you want to enjoy sailing the Caribbean between December – June.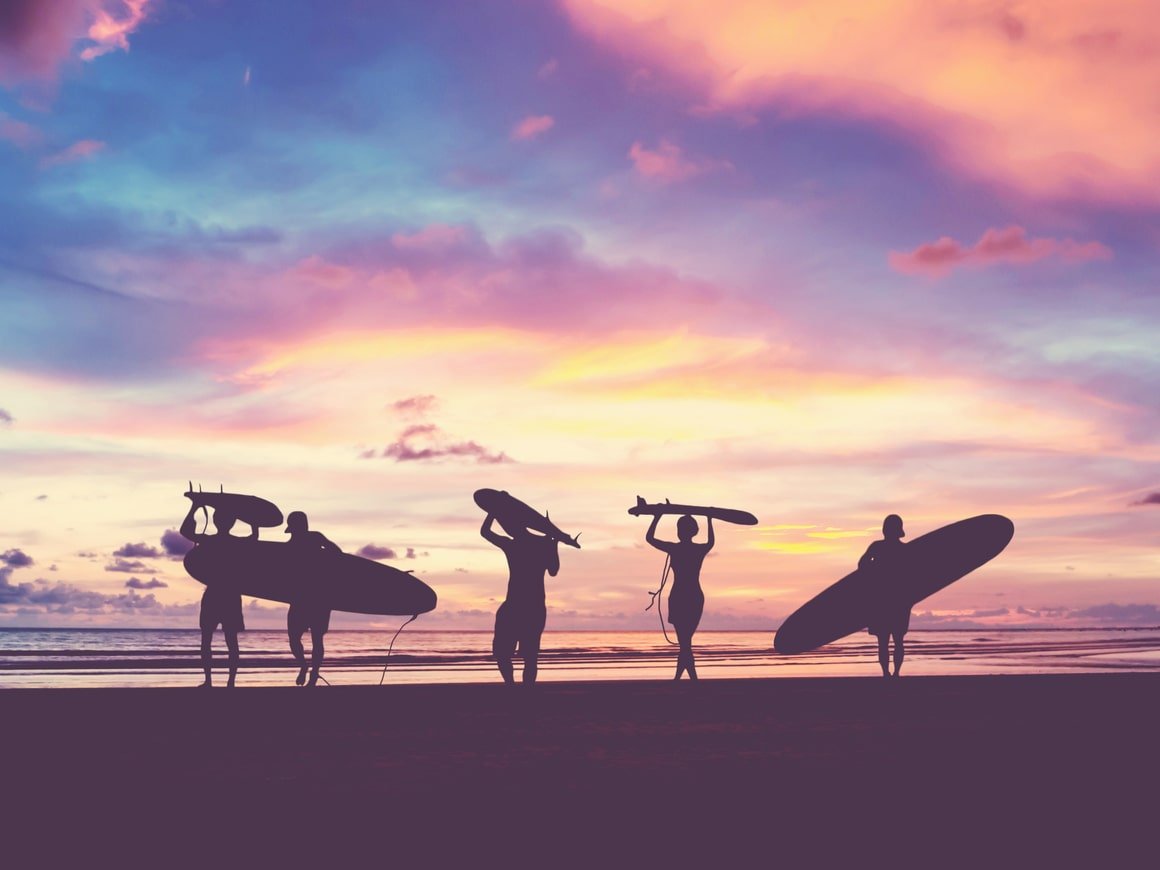 On the one hand, this presents the perfect opportunity to escape the winter of the Northern hemisphere. On the other, travelling during this time is high season.
And this is where you can lean into risk evaluation. The bulk of the Caribbean's hurricanes occurs from August to October. If you can read weather maps, are confident in your ability to either sail away from or hunker down during a hurricane, and you don't mind the humidity, then you could get away with sailing during the shoulder seasons.
You could be enjoying fewer tourists and more lazy days if you get savvy with your weather window planning.
Destination Inspiration
There are so many islands to choose from! Picking the best Caribbean Island to explore is more of a concern for those with limited time sailing in this part of the world. If you've got time up your sleeve – and as a sailor, you almost always do – then you'll get to see a little slice of everything!
So to get you pumped, I've given a brief rundown on 3 of my favourite places to sail to in the Caribbean! Some of them it's purely for the epic sailing; some it's for the street food delights! Now let's dive in.
Jamaica
This is the home of Bob Marley, Rastafari, exotic jungles, jerk chicken, and stunning beaches. They also have a red hot cricket team. Damn Jamaica, you got some of everything!
When you think of the Caribbean, you are likely thinking of Jamaica – Rasfaris and all. You're also probably thinking of the unrivalled natural beauty of a place where the dense jungle meets crystal clear blue waters ringed by coral reefs.
There are some truly beautiful anchorages in Jamaica, particularly around Montego Bay. SCUBA diving and fishing are two of the most popular ways to pass the lazy sailing days here – so be sure to share your bounty with your sailing neighbours! I think my favourite part of travelling by sailboat is the connections you make with other cruisers, so be sure to be to lean into each other and share fish!
Jamaica has a reputation for crime, and I've certainly heard a few gruesome tales over the years. But in all likelihood, these were exaggerated after a few swigs of rum… The truth is Jamaica is quite safe for tourists as long as you stay out of certain parts of Kingston at night and follow general travelling safety advice.
Puerto Rico
Puerto Rico is both a sailing and backpacking destination in the Caribbean – and it is gorgeous. Well, ok, my inner cynic says Puerto Rico is what will happen to Cuba when American consumerist greed is set free. But I digress, Puerto Rico is still dope.
The sailing itself is pretty cruisy and there are plenty of chill anchorages. As with anywhere, some of the moorings can be a little questionable – so if you can then you should freedive down like a mermaid and check to see if you're secure! There are even a few good boatyards if you're in need of a lick of new repairs.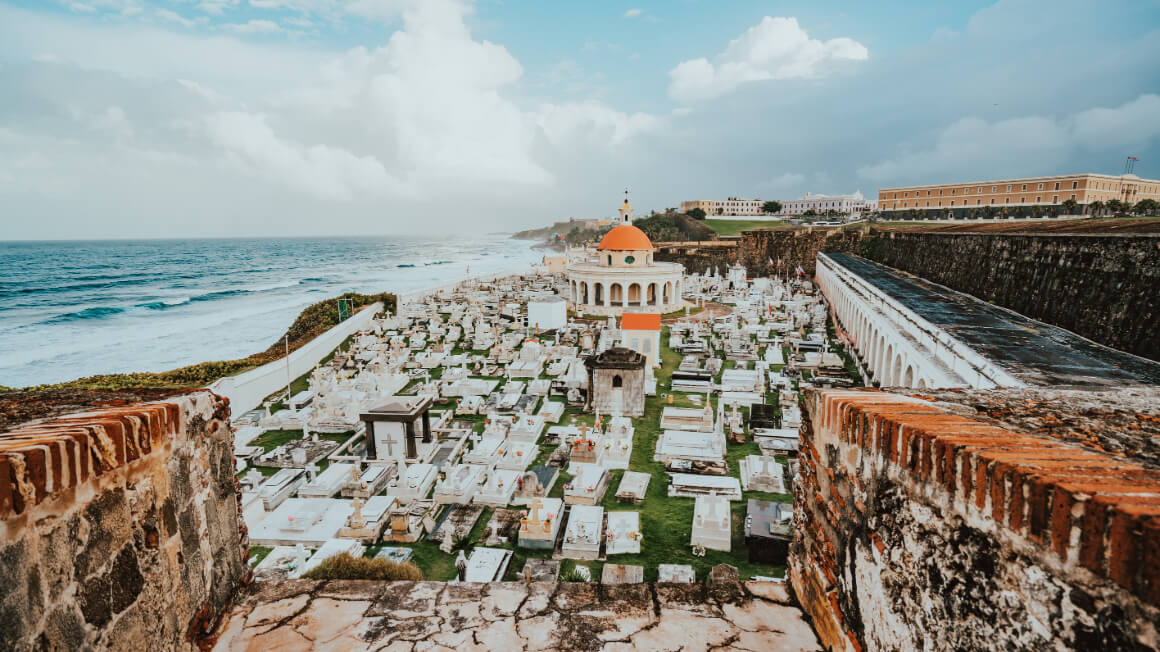 While you're in Puerto Rico, you've got to check out El Yunque National Park. The hiking here will have you getting your land legs back in no time!
Also, close by and a must-do are the bioluminescent bays. You can even swim at La Parguera. And let me tell you, swimming under a moonless sky surrounded by flecks of glowing water – it's pure magic!
I haven't even touched on the lively salsa lessons or street parties that you inevitably get pulled into here! Let's just say, bring your dancing shoes and your love of all-night fiestas. Enjoy delicious tostones and a cheeky pina colada and enjoy figuring out how every Puerto Rican manages to be such a good dancer!
Bahamas
Sailing in the Bahamas is a trip of a lifetime. Even within the legendarily beautiful Caribbean, the Bahamas stands out in a league of its own. I have to say, some of the best sailing I've done has been through the Bahamas!
It's pretty shallow throughout the Bahamas, so watch out for running aground – although any sailor who says they've never run aground is telling porkies. But this is a worthy price to pay for the pure epicness on offer here.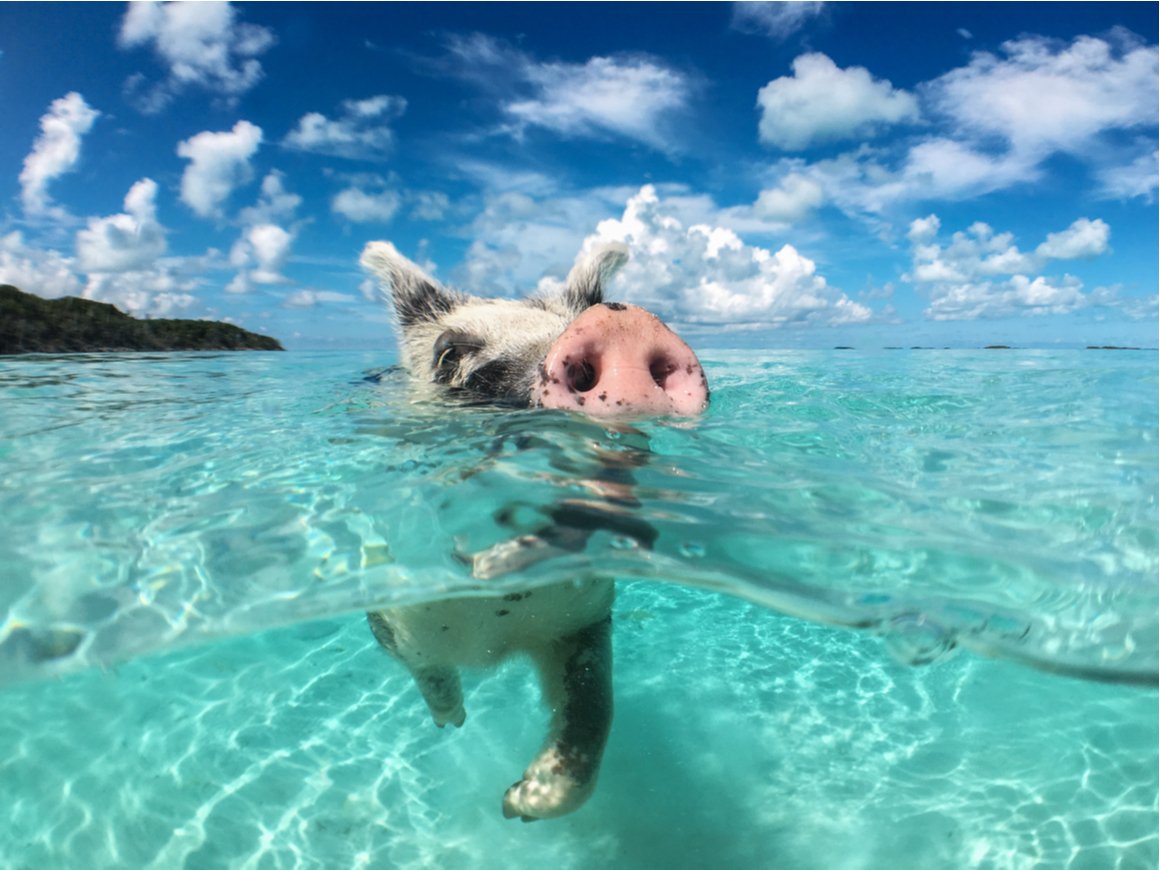 Sure, you can stop in at one of the many famous beach bars like Nipper's Beach Bar. On the main islands, there are often celebrities mingling at the DJ dance events.
But this isn't really what I love about the Bahamas. I love the uninhabited islands; the incredible fishing; the freediving.
The annual freediving contest is held here in the Bahamas and many cruisers set their fishing records here too. And at sunset, you'll hear the call of the conch shells around the anchorage being blown. Call it a sunset ritual suited to boat life. Bonus points if you turned the conch meat into a salad before cleaning it and fashioning it into a shell worth of blowing each sunset!
Man, what I would give to get back to the Bahamas!
Small Pack Problems? 😉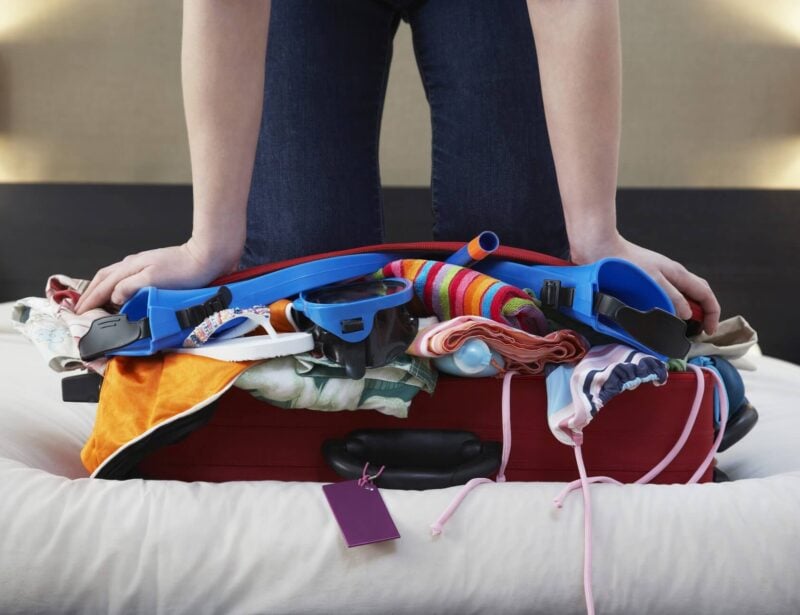 My missus travels with all her clothes in ziplock bags: don't be like my missus. UP YOUR PACKING GAME!
Packing cubes for the globetrotters and compression sacks for the real adventurers – these babies are a traveller's best kept secret. They organise yo' packing and minimise its volume too so you can pack MORE.
Or, y'know… you can stick to ziplock bags.
View Our Fave Cubes
Or Check Out the Sacks!
What You Will Need
Obviously, you gotta have a boat that's stem to stern ready! But, you also need a crew that's ready to take on the trials and tribulations of boat life. Honestly, though, anyone who has good preparation is capable of taking on a sailing trip in the Caribbean.
Before literally chucking yourself in the deep end by sailing the Caribbean, why not rent the boat life? Try your hand at skippering a sailboat bareboat (without captain or crew) so you can stress-test yourself as a sailor. Sailo lets you do exactly that!

You can rent one of over 30,000 boats. If you're not up to skippering your own boat, then kick back on one of the many catered charter boats on offer! You're guaranteed to find something suitable and have a splashing good time in the best places in the world to sail.
It's not the most hardcore jump-in-the-deep-end training for your Pacific passage, but having a taste of the boat life is probably a good idea! It'd be a bit awkward if you got halfway across the Pacific only to realise this whole boat life wasn't for you.
A Well Prepared Boat
Now, if you're only going on a short trip through the Caribbean, you might want to charter a boat. If you charter crew along with the boat, then you don't need to worry about getting the boat prepared.
But if you're chartering the boat "bareboat", you will need to provision and check over the boat systems. And if you own your precious tin can, then you will definitely need to get her stem to stern ready.
I like to remember that a day spent preparing in the dock is worth a week at sea. When you walk around your boat, ask yourself: how likely is this to break, and if this broke, could I fix it? You need to prepare your systems and backup systems. Then you need backup systems for THOSE backup systems.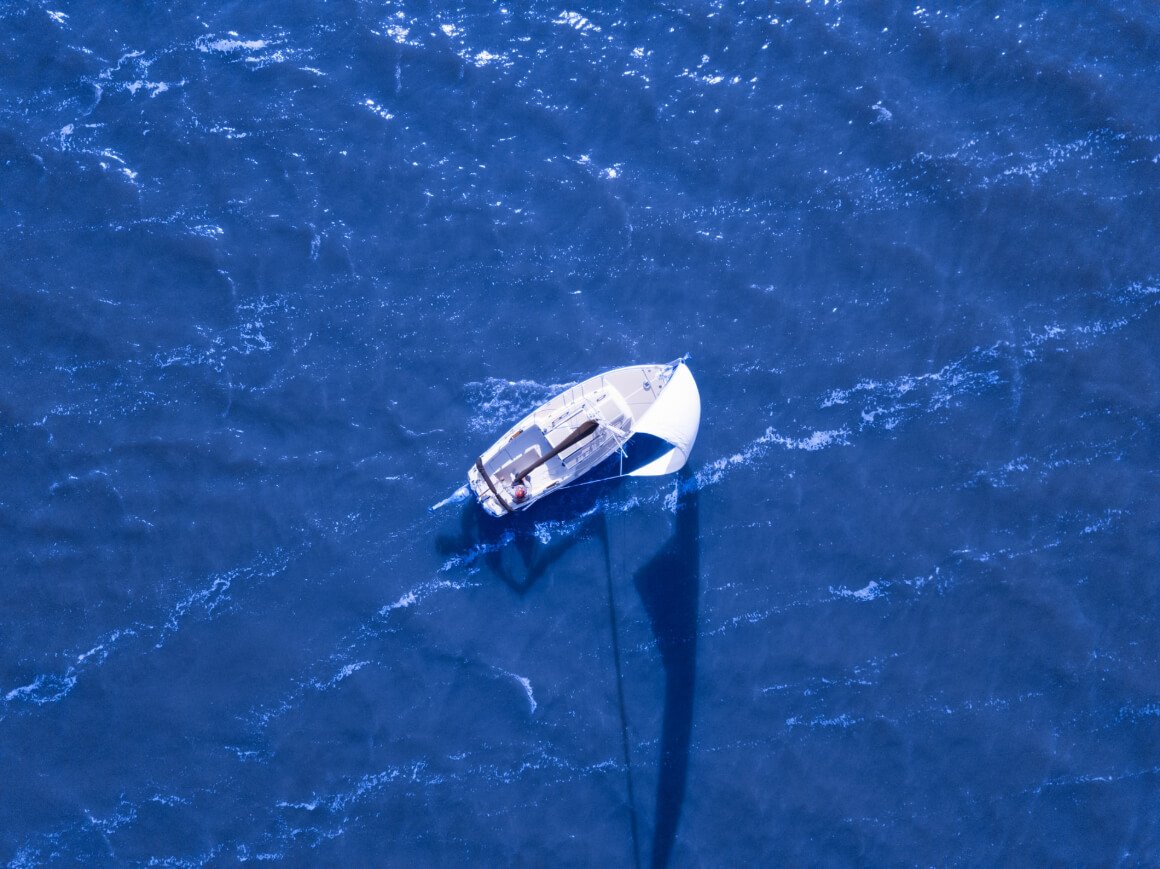 Ultimately though, you need to be flexible. The ocean is constantly trying to drown you and your boat and it's a rough environment. When things break you need to know how to fix them yourself or patch them well enough until you get them properly repaired.
Knowing how to use both charts and electronic navigation is useful. Keeping in touch via the radio is also a useful – and fun – way of getting weather and gossip. Most islands in the Caribbean have a dedicated morning net run by a net controller. They'll take callers, air mini-adverts, and share news of the area.
You'll find that each island has their own radio culture and vibe too. Sometimes they can run a little satirically comical. Like the time someone very cheerily called up in the Rio Dulce to inform us all that a body had been spotted floating past their boat…
The Tools I don't Leave Port Without
There are a few tools that I make for easier sailing days and help put points in your black box.
Good tool bag and spare parts
Watermaker
Deck knife (my ever faithful favourite tool)
Coffee pot
Multi-tool (my secret second love)
Solar panels
Spinnaker
Insurance
Something sailors – veterans and newbies alike – tend to do is underestimate the consequences of danger. I guess you have to have a certain cognitive dissonance to cast off and not see land for over a month! Maybe it's called getting old – or one too many close calls – but having insurance kind of puts your rational mind at ease.
You can release your wild side – but you've insured its dumb ass!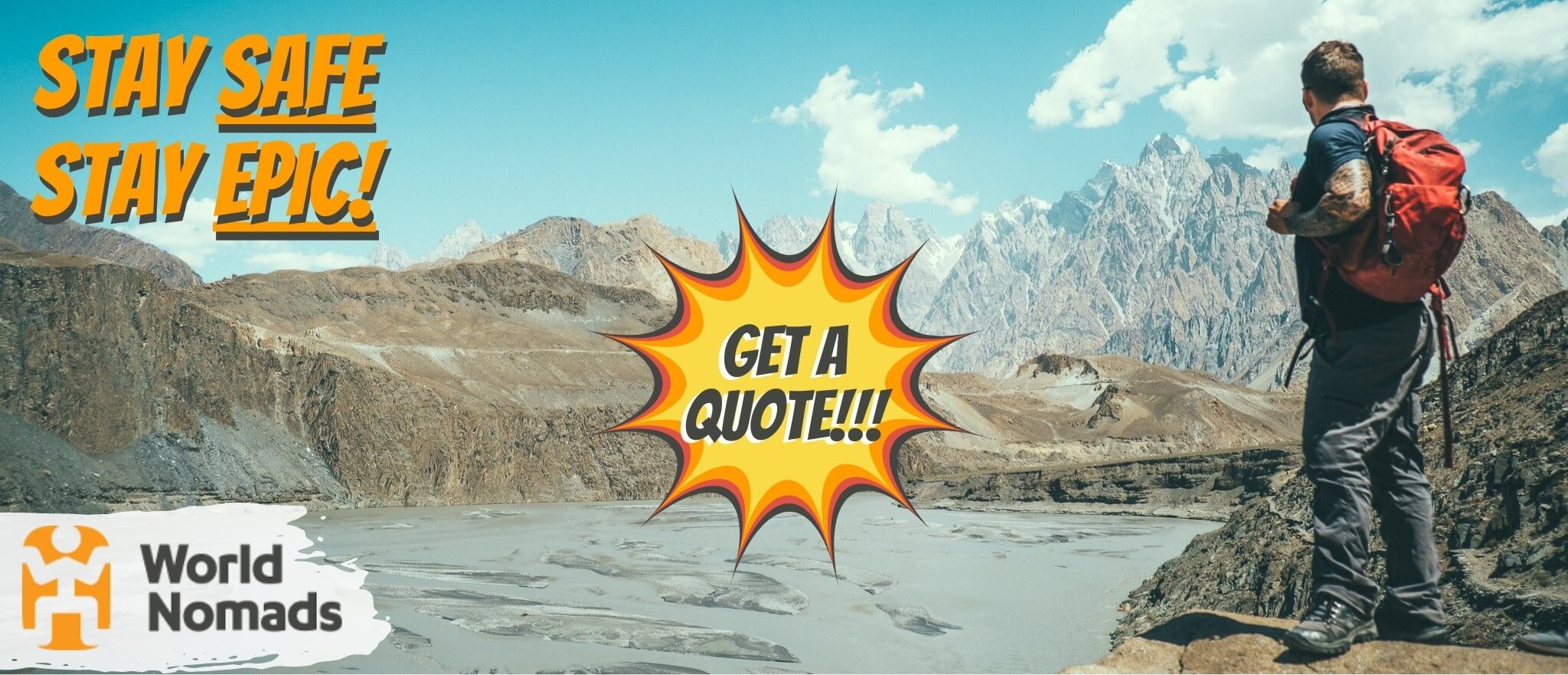 World Nomads' mission is to support and encourage travellers to explore their boundaries. They offer simple & flexible travel insurance, and safety advice to help you travel confidently.
They've been doing it since 2002 – protecting, connecting, and inspiring independent travellers just like you.
Get a quote below or read our in-depth review!
World Nomads provides travel insurance for travelers in over 100 countries. As an affiliate, we receive a fee when you get a quote from World Nomads using this link. We do not represent World Nomads. This is information only and not a recommendation to buy travel insurance.
To Crew or Not to Crew
You might consider an adequate crew list to include one name: your own. The biggest hurdle to solo sailing is standing watches.
It's hard to maintain a constant watch and get enough sleep. Usually, a system of radar alarms, 20-minute nap alarms, and a dash of faith in King Neptune get the solo sailor to their next port.
The other biggest hurdle is the sea monsters. Nah, not those ones that launch themselves out of the depths of the ocean. It's the ones that curl up inside your mind and refuse to leave even when you're focusing on your mental health: it gets lonely at sea.
One big advantage of having a crew is having people to task share with. You can share night watch duties, maintenance tasks, and even cooking and cleaning duties. Plus, you've got a person or people to enjoy this crazy journey with.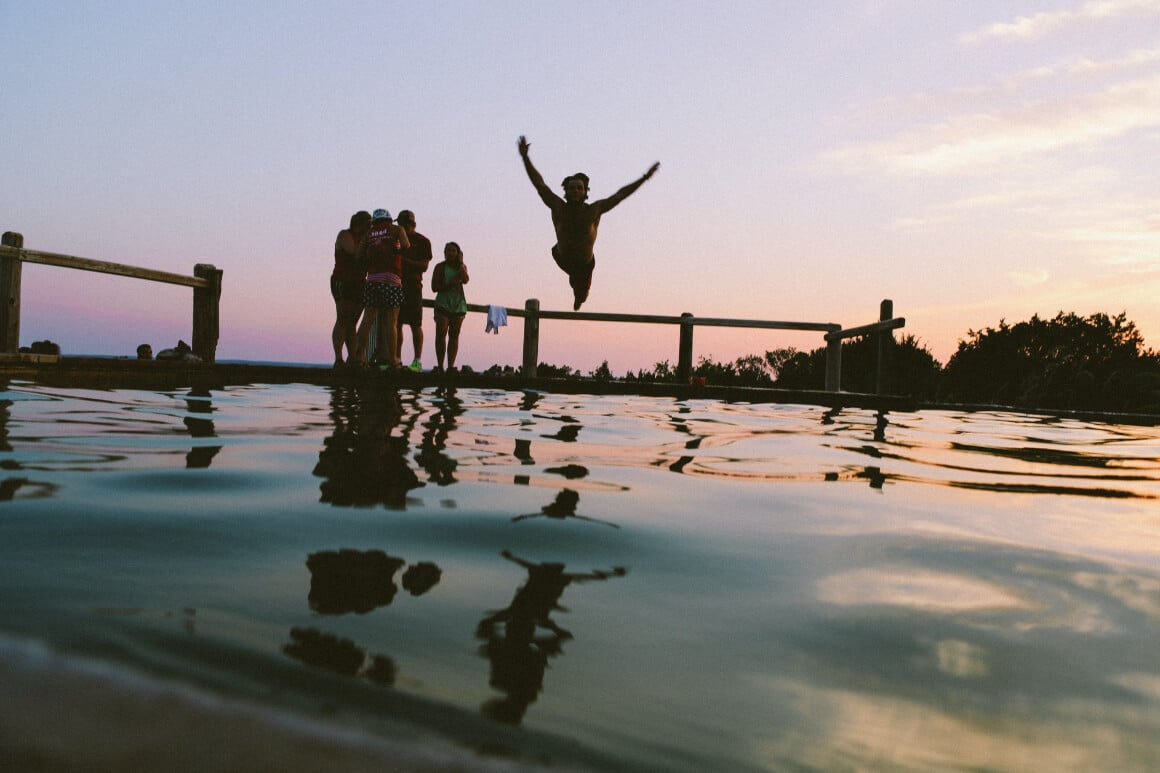 When dolphins are at your bow or flying fish are putting on a show, it's nice to turn to someone else and say, man, this is a crazy life, hey? Besides, fresh fish is always better shared.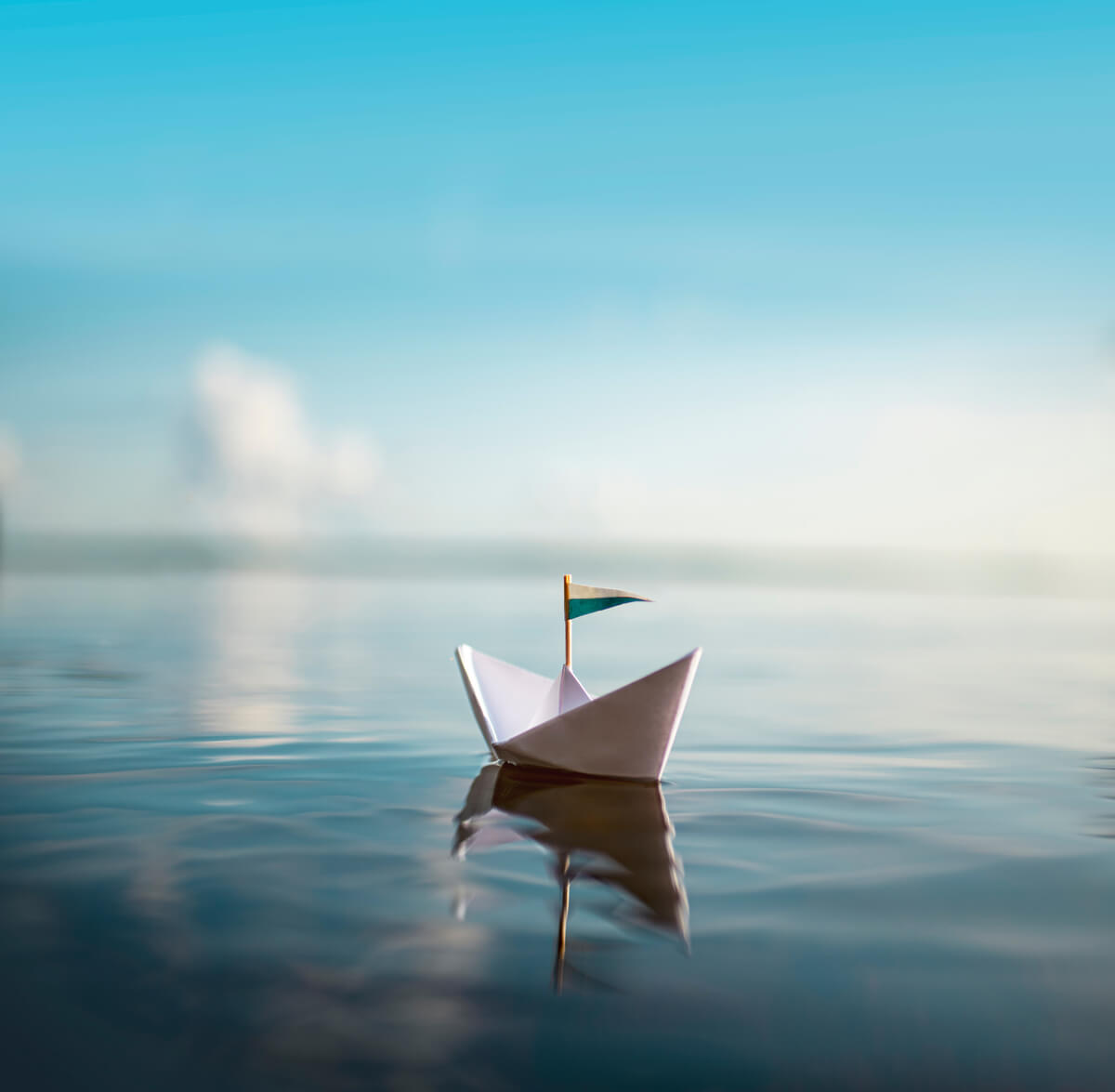 Beware the crew dynamic though! This is nothing that can't be solved with solid communication (oh boy, will boat life teach you about clear communication). It's just something to think about.
People that are drawn to the boat life often are offbeat, alternative, super-intelligent, annddddd have big personalities. You throw them all into close confines found on boats and you have a recipe for some conflicts.
So, to crew or not to crew?
Personally, I think we're stronger together than we are apart. BUT, you need to be honest and aware of the dynamics. Play to your strengths and be accepting of others – and your own – weaknesses.
The boat life has a way of putting everything in perspective.
Staying Healthy While Sailing the Caribbean
Perhaps surprisingly, living on a boat can be difficult for your health. It isn't always that easy to get fresh fruit – especially in the outer islands. Fun fact: the reason bananas were superstitiously bad luck on boats is likely because they set off other fruit and make them ripen/go off early.
And it's hard enough trying to keep fruit fresh onboard even without bananas!
Obviously, fresh fish is there – if you can catch it. 😉 Often though, sailing in the Caribbean will lead to some creativity in the galley. Lean into other cruisers – we've all got our recipes for one-pot meals and salting fish and making various types of bread!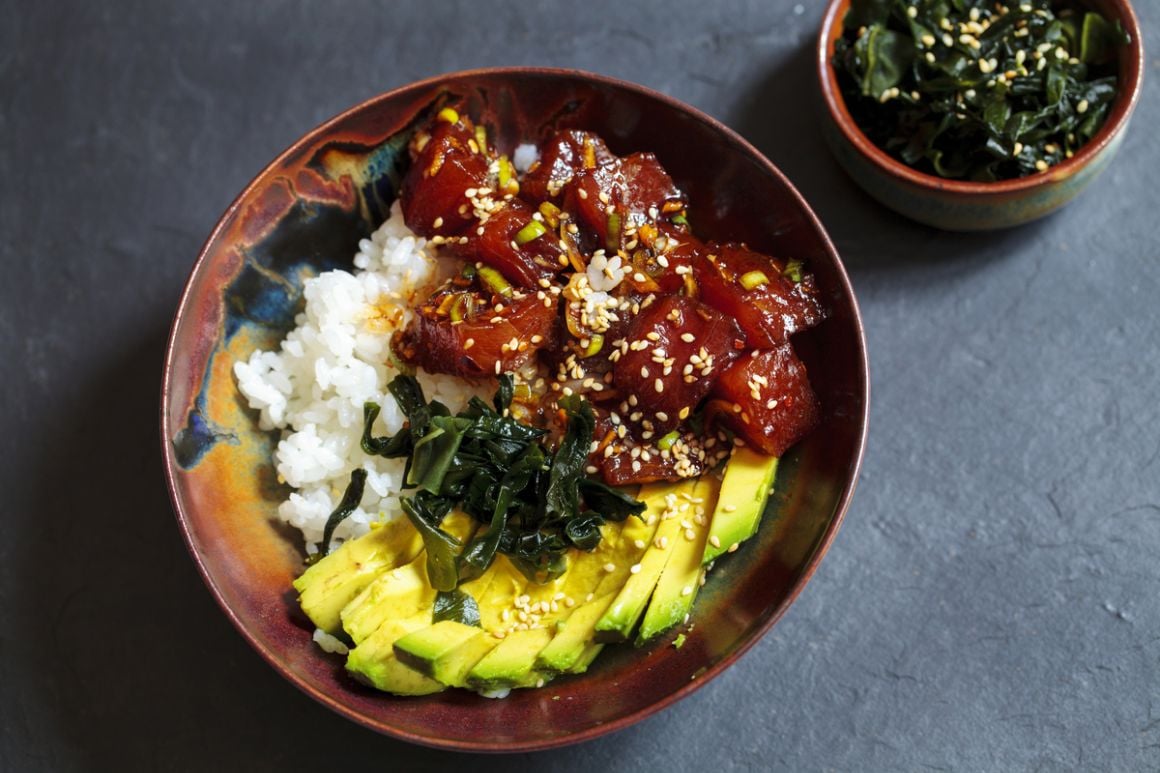 If you can swim or dive every day then you're halfway there to staying on top of your physical health. Usually, there's some way on the boat to be able to do pull-ups and pushups. Most of my exercise came from doing a solid hike at least once a week while making sure I swam and dived every day.
Food is fuel, so eat well. And like anything in life, but especially when sailing in the Caribbean, work hard and play harder!
DON'T DIE OUT THERE! …Please 🙂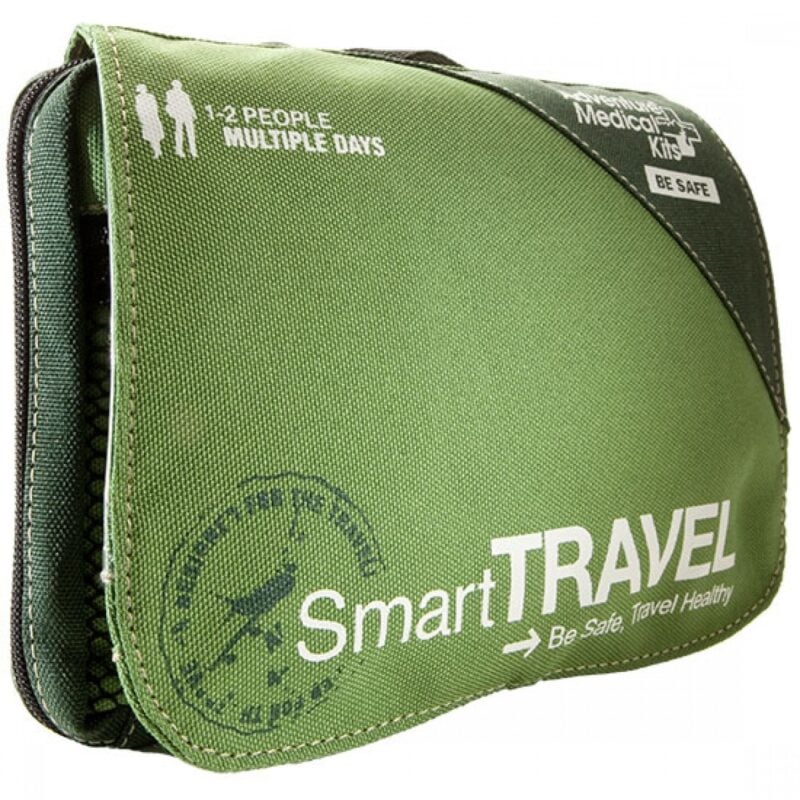 Things go wrong on the road ALL THE TIME. Be prepared for what life throws at you.
Buy an AMK Travel Medical Kit before you head out on your next adventure – don't be daft!
Buy on REI
FAQs About Sailing in the Caribbean
Every first-time sailor of the Caribbean waters has questions – and we've got answers!
Final Thoughts on Taking to the West Indies!
When fresh ceviche with a side of conch blowing at sunset calls – you know it's time to get your ass out to the Caribbean.
The sailing season here is something stories are made of. Yes, you've got some grouper to dive with, lobster to eat, and jungles to hike. You've reggae, jerk chicken, chill vibes – and rum punch. 😉
But you've also got to deal with the weather and the sea almost constantly. You end up praying a little to King Neptune and watching the tides more closely than we all perv on celebrity gossip. If you are sailing with other crew, then you're in for both the time of your life and the challenge of your life.
Ultimately, it's all worth it. The boat life is one that will fast track your personal growth and show you some extraordinary moments that are exclusive to those who pursue a life at sea. Sailing in the Caribbean is no different.
Now, ahoy, and fair winds – I hope to see you out there one day!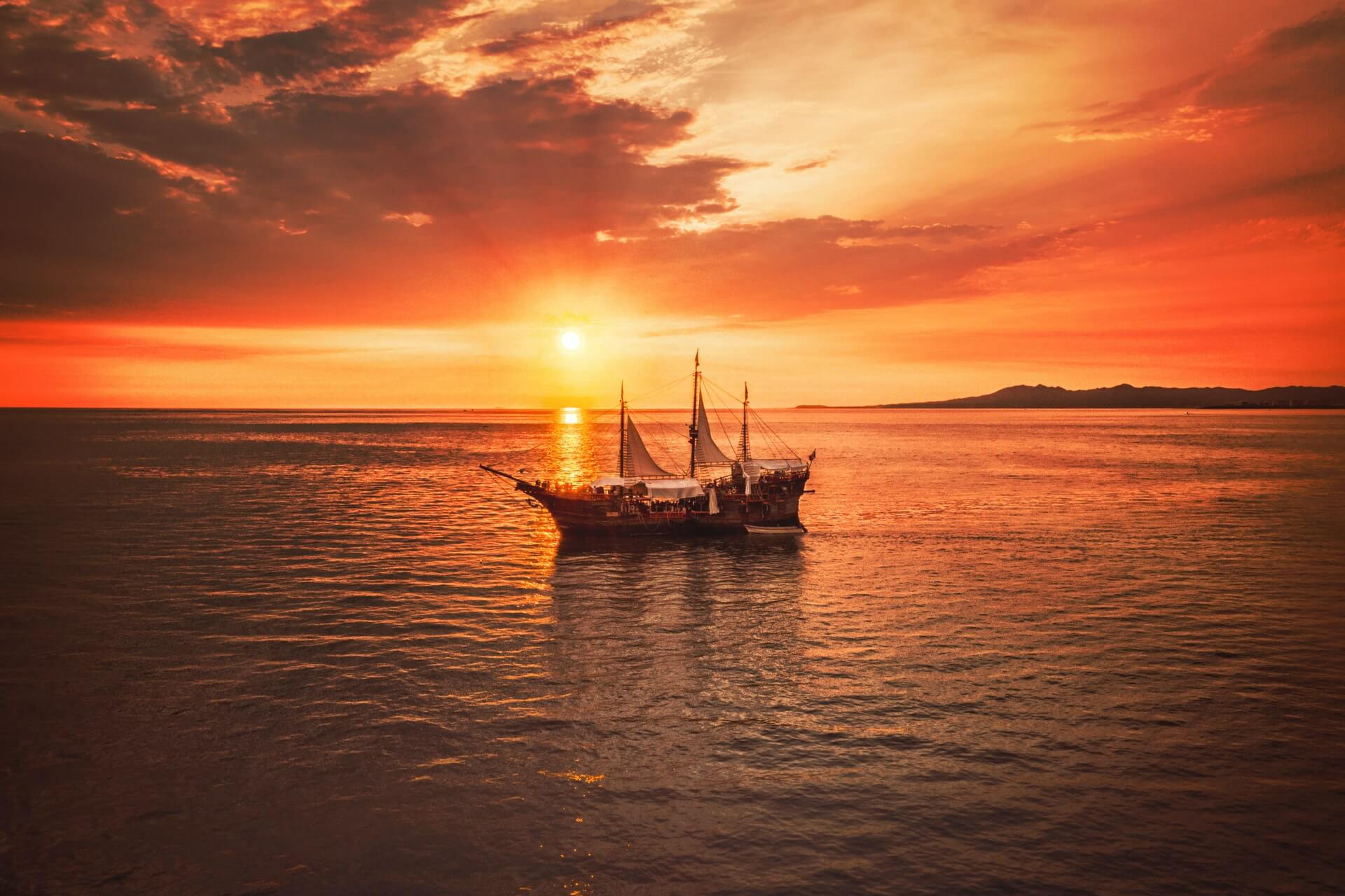 ---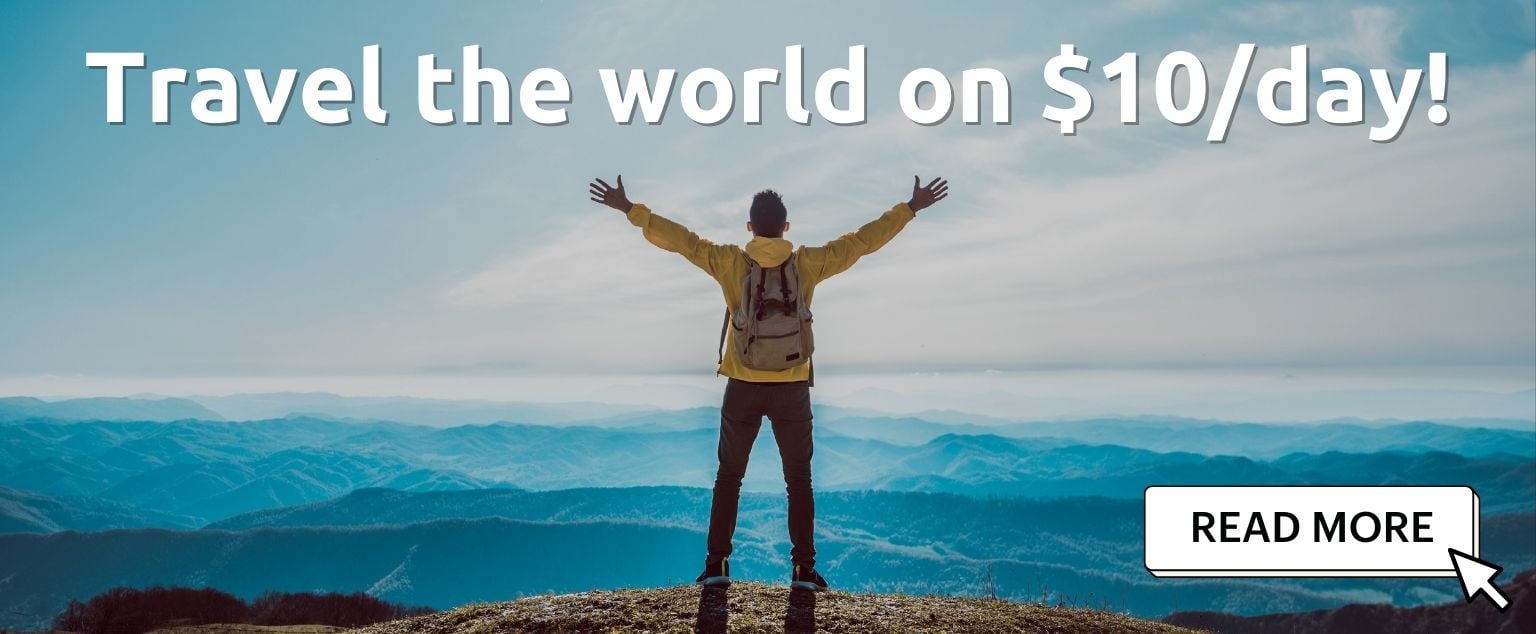 And for transparency's sake, please know that some of the links in our content are affiliate links. That means that if you book your accommodation, buy your gear, or sort your insurance through our link, we earn a small commission (at no extra cost to you). That said, we only link to the gear we trust and never recommend services we don't believe are up to scratch. Again, thank you!