Nowhere on the planet screams tropical paradise quite like The Bahamas. Come here to dig your toes into the softest, whitest sand, plunge into the turquoise sea, kick back with a rum sundowner and binge on seafood.
What's really unique about The Bahamas, is the swimming pigs who have captured the hearts of tourists from all corners of the globe.
But you might be thinking that this ecological oasis is a luxury destination, strictly for honeymooners and the mega-rich. Put those worries aside! With over 700 islands to choose from, there is an island to suit everyone's vacation needs – you just need to know where to stay in The Bahamas.
That's why our expert travel writers have scouted out the archipelago so we can tell you where to stay in The Bahamas to make sure your vacation is perfect. Whether you're trying to decide where to stay in The Bahamas for your first time, travelling on a budget, taking the whole family or seeking a retreat off the beaten track, we've got your back.
Let's get started with the 5 best areas to stay in The Bahamas.
Looking for a specific place to stay? These are the best places to stay in The Bahamas.
This gorgeous apartment is located in a safe, commercial part of Nassau close to Arawak Cay and Junkanoo Beach – one of New Providence's best neighbourhoods. The host provides a complimentary breakfast and some other bonus treats. You get a lot of space with comfortable furnishings and a fully equipped kitchen. it's one of the best Airbnbs in the Bahamas!
This airy hostel offers private rooms and dorm rooms. It's a 15-minute walk to Downtown Nassau and 5 minutes to the Bay Street Marina. Lower bunks come with privacy curtains and security lockers are available. There is a communal kitchen, a couple of hammocks and a free breakfast included making it one of the coolest places to stay in The Bahamas.
Situated by the dreamy Cable Bay, this stunning mansion offers boutique rooms with phenomenal views of the ocean from the swimming pool. The location itself is very peaceful, but with plenty of nearby restaurants and it's only a short drive from Lynden Pindling International Airport. The rooms are sophisticated and there is a bar on site.
The Bahamas is made up of 700 islands, over 2,000 rocks and cays and 100,00 square miles of ocean boasting some of the clearest water on the planet. In fact, the astronaut Chris Hadfield famously observed that The Bahamas is the 'most beautiful place on Earth' when seen from space. With all the islands to choose from, which one is best?
The northernmost islands of New Providence (home to Nassau) and Grand Bahama are two of the most populated islands with many awesome vacation rentals in The Bahamas, but no holiday in this astounding archipelago can be complete without venturing onto the uninhabited cays for a spot of snorkelling or diving.
All islands offer pristine beaches, watersports and aquatic life. All islands are shaped by their own distinct personality, culture and attractions. Some are famed for their secluded beaches others for their boutique hotels and fancy resorts.
Exuma Islands: If you're wondering where to stay in The Bahamas for your first time, we give the Exuma Islands a big thumbs up for getting the best of the Bahamian spirit. It's got some of the best Bahamas hotels and a white sand beach to die for!
Nassau, New Providence Island: Scratching your head over where to stay in The Bahamas on a budget? You'll be able to nab yourself a cheap room or dorm bed in Nassau, New Providence. From here you can spend the day lazing on the wonderful Cable beach.
Grand Bahama Island: If you're all about sipping rum late into the night and picking up some Bahamian dance moves, Grand Bahama is the best place to stay in The Bahamas for nightlife.
Cat Island: The secluded and under-developed Cat Island offers a genuine glimpse into Bahamian culture. With empty beaches and the chance to find some solitude, we think this is the coolest place to stay in The Bahamas.
Thankfully this small country has a well-serviced international airport so you can be on your hols in no time!
Let's take a look at the 5 best neighbourhoods to stay in The Bahamas. They're each a little different, depending on the type of experience you're after.
#1 The Exuma Islands – Where to Stay in The Bahamas the First Time
There are 365 cays that form the tropical paradise that is the Exuma Islands, that's one for each day of the year! Half of The Bahamas islands are in fact part of the Exuma archipelago.
If you're looking for gleaming white sand, azure waters, fresh seafood and cays teeming with wildlife, the Exuma Islands are for you. You also can't miss Dean's Blue Hole, the world's second deepest sinkhole!
The largest island is Great Exuma and is where most of the accommodation can be found if you're looking where to stay in the Exuma Islands. Besides the friendly locals, other residents of the Exuma Islands are turtles, stingrays, tiny sharks, iguanas and the famous paddling pigs.
These simple villas feature all the essentials for your Exuma Islands accommodation, including a kitchen, air conditioning and comfortable beds. There is a range of options available making the hotel suitable for solo travellers, couples or families. Located a 15-minute drive from Lynden Pindling International Airport.
Best Hotel in The Exuma Islands: Kahari Resort
This 4-star hotel in The Exuma Islands has an outdoor pool, and it's right on the beach so you get the best of both watery worlds. There is an excellent bar on site so you can get your rum fix. The resort has a range of rooms to suit different budgets.
Best Airbnb in The Exuma Islands: Chambre privée appt neuf avec vue mer
This Exuma Islands accommodation is located in Flamingo Bay. The apartment has plenty of indoor space to wind down and cook a light evening meal, but the main attraction is the private beach and gorgeous pool area! Your helpful host can also arrange any tours you might fancy checking out.
Things to See and Do in The Exuma Islands:
Go beach hopping on the white sand beaches; put the Tropic of Cancer Beach at the top of your list
Paddle with the pigs at Pig Beach on Big Major Cay
Pick up rum cake and coconut bread at Mom's Bakery
Dive into the second-deepest sinkhole, Dean's Blue Hole, on nearby Long Island
Dine on Bahamian Rock Lobster at Santana's
Go Snorkelling at Thunderball Grotto off Staniel Cay – Sean Connery paid a visit to film the 1965 James Bond flick 'Thunderball'
Meet the curious Bahamian Rock Iguanas of Allen's Cay
Take the boat over to Stocking Island and hang at the sociable Chat 'n' Chills
Go diving in the protected large barrier reef of Exuma Cays Land and Sea Park
Gorge on traditional Bahamian fish fry at Shirley's Fish Fry Shack
Swim with nurse sharks at Compass Bay
#2 Nassau (New Providence) – Where to Stay in The Bahamas on a Budget
The capital of The Bahamas, Nassau, is located on the island of New Providence. With the majority of the flights into the tropical haven landing at the international airport in Nassau, this is the gateway to The Bahamas.
If you're looking for where to stay in The Bahamas on a budget, Nassau is the best place to stay. Here you can find a handful of backpacker hostels and simple accommodation. It's a popular destination for those who can't afford some of the more lavish Bahamas resorts!
Nassau is also the historic heart of The Bahamas, with pastel-coloured colonial buildings, ancient forts and fascinating museums. Nature lovers and thrillseekers can choose between watersports, diving and wildlife watching, whilst foodies will be more than satisfied!
This eloquent studio is homely and stylish with a boutique finish. It's equipped with a full kitchen and complimentary tea, coffee and fruits.
The neighbourhood is peaceful and you can walk to nearby attractions and beaches and take the bus into downtown Nassau. The studio and your super host are highly commended!
BahaSea Backpackers is a family-owned backpacker hostel with two pools right on the ocean with a couple of reefs. If you still need convincing, they have two adopted swimming pigs who live on-site!
This Nassau hostel is found between Cable Beach and the airport. You can choose between private rooms and dorm beds.
This friendly and luxurious resort and hotel in Nassau is a short walk from Cable Beach. It provides beautifully styled rooms where comfort is key. Little touches of luxury include the pool, spa, Jacuzzi, fitness centre and stunning ocean views. There is a tour desk to help you make the most of your stay.
Things to See and Do in Nassau:
Tuck into an authentic fish fry at Arawak Cay on Sunday evening whilst local bands and Bahamian poets perform
Dive with sharks in Stuart Cove
Take a tour of the John Watling's Distillery then relax with a tasting flight
Clamber the 65 steps of the Queen's Staircase to see Fort Fincastle
Pick up Bahamian craft souvenirs at the Nassau Straw Market
Savior cocktails in the rustic bars of Downtown Nassau
Eat as much rum cake as you can at The Bahamas Rum Cake Factory
Shiver yer timbers at the Pirates of Nassau museum
Get a dose of Caribbean culture at the National Art Gallery of The Bahamas
Scale the walls of Fort Charlotte
Connect with nature at the Bonefish Pond National Park
Pay a visit to the pink-hued Government House and Parliament Square, a popular destination with visitors.
Take a short flight or boat trip over to the isolated Bimini islands.
#3 Grand Bahama Island – Best Area to Stay in The Bahamas for Nightlife
The northernmost and fourth-largest of the archipelago is known for its beaches, reefs and also its lively cities that ooze Bahamian culture and art, such as Freeport. Grand Bahama is our pick for where to stay in the Bahamas for nightlife.
Expect a kaleidoscope of Junkanoo colours and sounds, scrumptious daiquiris, beach bonfires and dancing into the night! Throughout the year you can expect festivals, parades and special events.
Grand Bahama was affected by the recent Hurricane Dorian, however, the island is on the road to recovery, hotels are open and tourists are welcomed warmly. During the day, you can practice being a responsible traveller and dive into some ecotourism
This Freeport-based Airbnb gives a charming view out over the Bell Channel from your private balcony. The Spanish-style complex features palms, tropical foliage and a swimming pool.
The apartment is attractively decorated with a kitchen and spacious lounge. Walking distance to all the essential attractions and nightlife including the Lucaya Marketplace.
This hotel in Grand Bahama has bags of fun, with an outdoor swimming pool and waterslide complex! There is a BBQ area for guests to enjoy as well as a restaurant and bar. It's a short walk from Taino Beach and the Port Lucaya Marina, ideal for nightlife seekers.
Those looking to dive by day and party by night, look no further than the Bell Channel – where you can learn on-site! The hotel also has a free shuttle service, a tour desk and a 24-hour reception. Rooms are spacious and comfortable, with a wide range of amenities and attractions found nearby.
Things to See and Do on Grand Bahama:
Delve into the caverns of the Lucayan National Park. Grand Bahama's star park features the largest underwater cave systems in the world
Shop at the colourful boutiques in the Port Lucaya Marketplace
Register to volunteer with the Hurricane Dorian relief efforts.
Hang out at Tony Macaroni's Conch Experience for legendary hot dogs, roasted conch and a pina colada with a mesmerizing ocean view. Sunday night is jazz night!
Party at the weekly Bonfire on the Beach – every Tuesday at Smith's Point Beach
Cool down with a frozen cocktail at Sparky's at the Port Lucaya Marketplace
Watch the game, tuck into hearty burgers and have a boogie at Red Beard's Pub
Chill at the Margarita Villa Sand Bar with live music
Get an upmarket tropical cocktail at the Manta Ray Beach Club
Find evening entertainment to appease anyone at Count Basie Square – sit outdoors with a cocktail at Rum Runners, watch street performers and boogie along with DJs
Belt out karaoke at Neptune
Take a boat out to the Abaco islands for a different pace of life.
#4 Cat Island – Coolest Place to Stay in The Bahamas
Cat Island has neither swimming pigs nor a particularly high population of cats; the island was named after the pirate William Catt – a real-life pirate of the Caribbean – who frequented the island to hide his treasure, rather than our feline friends. There are also no cruise ship ports, no hotel chains, and relatively low numbers of tourists.
Cat Island is one of the Family Islands, meaning it has been spared from commercialisation. Relatively untouched, this is one of the coolest places to stay in The Caribbean.
The island is a long and skinny 48 miles, accessible via a 40-minute flight from Nassau. You'll find a scattering of family-ran guesthouses and Airbnb homes across the island, and most of the Cat Island accommodation is remote.
Best Airbnb on Cat Island: Carried Away
On a half-acre plot of land perched on a small bluff overlooking the sea, you'll feel like you're standing on the prow of a boat as you look down at the private beach below. With multiple porches and an outdoor shower, this Cat Island accommodation is that island retreat we all need to experience once!
This top-rated hotel on Cat Island has a variety of rooms available to suit solo or couple of group travellers. Accommodation is simple and the resort is small enough to give you a slice of those castaway Cat Island vibes. Make sure you make the most of the kayaks and paddle-boards to visit one of the many secluded coves in the area.
These rustic beach houses in the Bahamas are located on a private beach at the foot of Mount Alvernia. Each is decorated in a unique and charming style to make you feel at home. The resort has its own restaurant and the ocean is so calm here you'll feel like you're in a pool.
Things to See and Do in Cat Island:
Spend lazy days lounging on deserted crescents of the nearby white sand beach.
Wind down in beachside restaurants and listen to Rake and Scrape bands
Explore the wreck of the Santa Maria Theresa, a sunken Spanish battleship
Visit the highest point in the whole of The Bahamas – Mount Alvernia! At 206 feet above sea level, a short and sweet hike rewards you with a medieval-style monastery called the Hermitage
Head to Half Moon Cay for the opportunity to get up close to stingrays
Pick up coconut bread, pineapple pastries and mango jam at Olive's Bakery
Have a true cultural experience by participating in the People to People initiative which pairs travellers with a Bahamian to enjoy a local experience together. Cat Island is one of the islands where the scheme is available!
Sit back, relax, and do absolutely nothing at Da Pink Chicken
#5 Paradise Island – Best Neighbourhood in The Bahamas for Families
The enticingly named Paradise Island sits offshore from New Providence Island and connects to Nassau via two bridges. This pocket-sized island has some of the softest beaches and calmest waters in the nation and is one of the safest places in the Bahamas for even the tiniest babies to gain confidence in the sea!
Half of the island is taken up by the Atlantis Bahamas Resort, making Paradise Island our number one for where to stay in The Bahamas for families. Rooms don't come cheap, but we can vouch for staying at one of the smaller hotels and making a day trip or two to the resort.
Paradise Island has been used as a filming location for several James Bond and Pirates of the Caribbean movies, so it's your chance to find out if the water really is that blue!
This awesome Airbnb accommodates 5 guests in its tastefully decorated quarters. Guests of the condo have access to a communal courtyard and swimming pool. There is a private patio and free parking, plus a few complimentary amenities to get you settled in. You'll fall in love with this rose-coloured complex!
With deluxe amenities and a terrific outdoor pool, this hotel on Paradise Island also has a tour desk, gym, restaurant and bar on the premises. Particularly popular with families, the hotel offers babysitting services and connecting bedrooms. All rooms come equipped with a minibar and hot drink making facilities.
This Paradise Island accommodation combines tropical delights with home comforts. You've got a swimming pool, gym and BBQ area on-site.
Rooms are comfortably laid out, come with a basic kitchen and are suited to families. The hotel offers free Wi-Fi, a babysitting service and free parking at the property.
Things to See and Do on Paradise Island:
Treat the family to a day at the Atlantis Resort for a day of swimming pools, aquariums, lagoons, beaches and an epic waterpark! You'll get their adrenaline pumping
Wander the sculptured Versailles Gardens and French Cloister
Take scenic day cruises to nearby islands Athol and Rose Island
Beach hop at some of the best beaches in The Bahamas! Add Arawak, Cabbage and Paradise Beach to your list
Take a road trip out to the Nassau Harbour Lighthouse on the most eastern tip of the island
Check out the mega-port of Prince George Wharf to get an eyeball of the cruise liners!
Take your pick from waterside eateries such as the casual Green Parrot and upscale Dune
Yo! Get that travel insurance sorted because you just never know when you're gonna need it, and if you do, you'll be proper gutted if you skimp out now. I mean, who knows if one of those swimming pigs might go rogue.
ALWAYS sort out your backpacker insurance before your trip. There's plenty to choose from in that department, but a good place to start is Safety Wing.
They offer month-to-month payments, no lock-in contracts, and require absolutely no itineraries: that's the exact kind of insurance long-term travellers and digital nomads need.
SafetyWing is cheap, easy, and admin-free: just sign up lickety-split so you can get back to it!
Click the button below to learn more about SafetyWing's setup or read our insider review for the full tasty scoop.
Whether you're a backpacker on a shoestring budget or a family counting down the days until your summer vacay, whether you're looking to make new friends and party or retreat into a tropical haven, you'll find what you're looking for in The Bahamas.
With swoon-worthy beaches, fascinating nature and unique Bahamian culture spicing up the food, museums and architecture, all wanderlusters will find themselves satisfied.
The Exumas is our top pick for where to stay in The Bahamas. Beaches, swimming pigs, world-class diving and some real Bahamian fish fry – the only thing you won't love is having to leave. The Kahari Resort is our recommendation on where to stay in The Exumas.
The laid-back, island vibes make this one of the coolest places to stay in The Bahamas!
---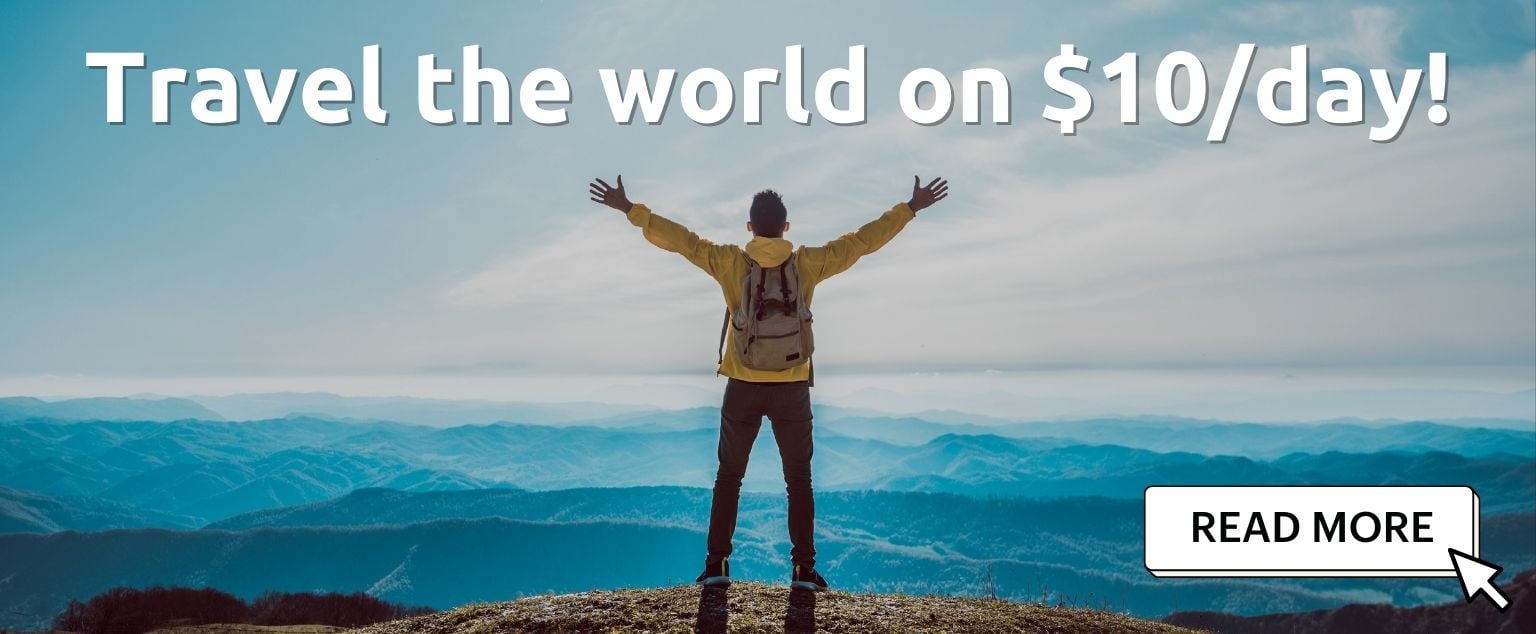 And for transparency's sake, please know that some of the links in our content are affiliate links. That means that if you book your accommodation, buy your gear, or sort your insurance through our link, we earn a small commission (at no extra cost to you). That said, we only link to the gear we trust and never recommend services we don't believe are up to scratch. Again, thank you!