If you're someone who is finding the stresses of day to day life have been taking its toll, then you might want to consider a meditation retreat.
Mediation can help you focus on the present, increase your patience and tolerance, gain a new perspective on life, and help you manage your stress.
It has been used to help heal our inner selves for thousands of years in certain cultures, but if you want to understand meditation from the source, then you're going to want to head to India.
India was the birthplace of many meditation practices, including hatha yoga – a form of meditative fitness technique that is also a stress relief. One of the best ways to improve your meditation practice and make great leaps forward on your inner journey is to go on a meditation retreat in India.
And if you want to learn to meditate from experts with centuries of history behind them, then here's your guide to meditation retreats in India.
Why Should You Consider a Meditation Retreat in India?
You might have all the best intentions in the world when it comes your day to day life, but we all know that taking on too much can weigh you down. Meditating each day has a number of benefits for your mental, physical, and emotional health.
Whether you're someone who has adopted mediation into your day to day life and just need a space to escape to for a while, or you're new to mediation and want to learn the ropes, a meditation retreat is all about getting out of your day to day life and out of your head, and into something more calming. They are also awesome places if you're looking for a sleep-focused trip too.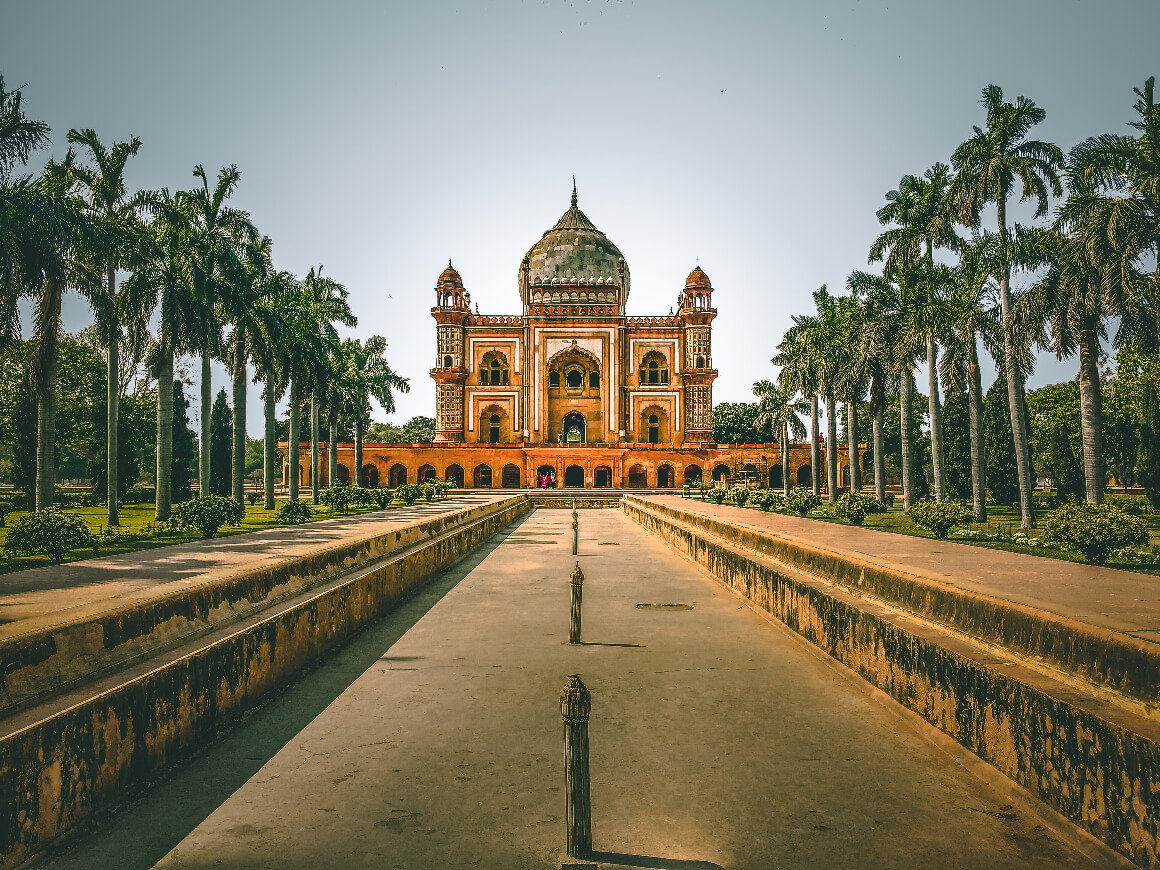 A retreat allows you to take the time to focus on you. You'll learn the traditions from the people whose ancestors created them, and be able to really absorb the tools and philosophies that you're being taught. When you go home, you'll find your mind has been transformed, and you can take your new practice back to your daily life.
If you're looking for a greater sense of clarity, calm, and connection, then taking the time to focus on yourself and your meditation practices in this way is the best way to do it.
What Can You Expect From a Meditation Retreat in India?
India was the birthplace of many meditation practices and is a huge part of Indian culture. This is why India is one of the most popular locations for meditation retreats. If you're interested in learning authentic practices from the experts, then going to a meditation sanctuary in India is the place to learn.
Since the idea behind a retreat is to escape your day to day life, you'll find most meditation retreats in India are in rural locations. India connects to the Himalayas, a mountain range that has several pilgrimage sites in not only India but in its neighboring countries. It's the ideal place to find peace and tranquility that's far removed from your home.
The city of Goa on the coast is also a place famous for its retreats. Here you'll find many yoga and spiritual retreats, as the coastal setting provides nothing but calmness and serenity.
There are retreats in India tailor to everyone; from beginners to those who have been meditating for years. Most retreats come with tailor-made packages with itineraries mapped out for each day.
Most retreats in India provide more than just meditation. You'll also learn other practices like yoga and Ayurveda, and sometimes even fitness activities like surfing or hiking, that will help support your journey into clarity, healing, and living a more connected life.

Unlock Our GREATEST Travel Secrets!
Sign up for our newsletter and get the best travel tips delivered right to your inbox.
How to Choose the Right Meditation Retreat in India for You
Choosing the right meditation retreat in India requires a little soul searching. The first thing you need to consider is what you want to get out of it. What kind of experience do you want to have? What is your purpose for going?
To make the right choice here, you need to know what your goals and intentions are. Understanding the answers to these questions will help you build the ideal experience in India. Since most retreats come with an itinerary mapped out each day, if you have specific goals you might want to look for a retreat where you can tailor your experience.
Your budget also plays a big part in choosing. Fortunately, India is a cheap country and you can choose an inexpensive retreat in several locations. Depending on how long you want to spend in your retreat, you can have an affordable couple of days immersing yourself in your new practices, or you can spend more and take a whole month to get a really deep and immersive experience.
If you're thinking of adding a meditation retreat to your India itinerary, then your location is going to be a big factor. If you are not traveling to India just for the retreat, consider staying somewhere like Goa where there are other activities you can do.
Learning about meditation while backpacking India is a great way to learn and understand India in a way that's connected to the culture and the traditions of this very ancient land.
Location
As one of the most popular locations in the world for meditation retreats, there are lots of different cities and areas in India where you can find retreats. However, choosing the right city for you depends on your travel itinerary and on what you most want to see in the country.
A good choice is Rishikesh, known as a pilgrimage town and one of the holiest Hindu sites in India. Dharmasthala is another important pilgrimage town, where you can learn about India's spirituality, and see its historic houses the centuries-old Sri Manjunatha Temple.
Or you might prefer visiting Goa, known for its beaches and Portuguese history. For those who are more nature-focused, Kerala is a good choice as it's close to many gorgeous national parks.
Practices
There are numerous retreats in India that will help you begin or deepen your meditation practices. India has a very long history of spiritual practices, so you will be able to delve deeper into them while you're in the country.
Most of the meditation sanctuaries in India offer yoga at the same time. Yoga in India is deeply tied into spirituality and meditation, a practice that allow you to work your body and your mind at the same time. Most of the retreats offer yoga at a range of levels, suitable for beginners and experienced yogis.
You'll also find several silent retreats in India, where you are taught to draw closer to the center of yourself and your world by immersing yourself in your own thoughts and imagination for a period of time.
Silent retreats also have a long history in India and can be a good way to get away from the noise and busyness of the modern world and delve deeper into your own inner world.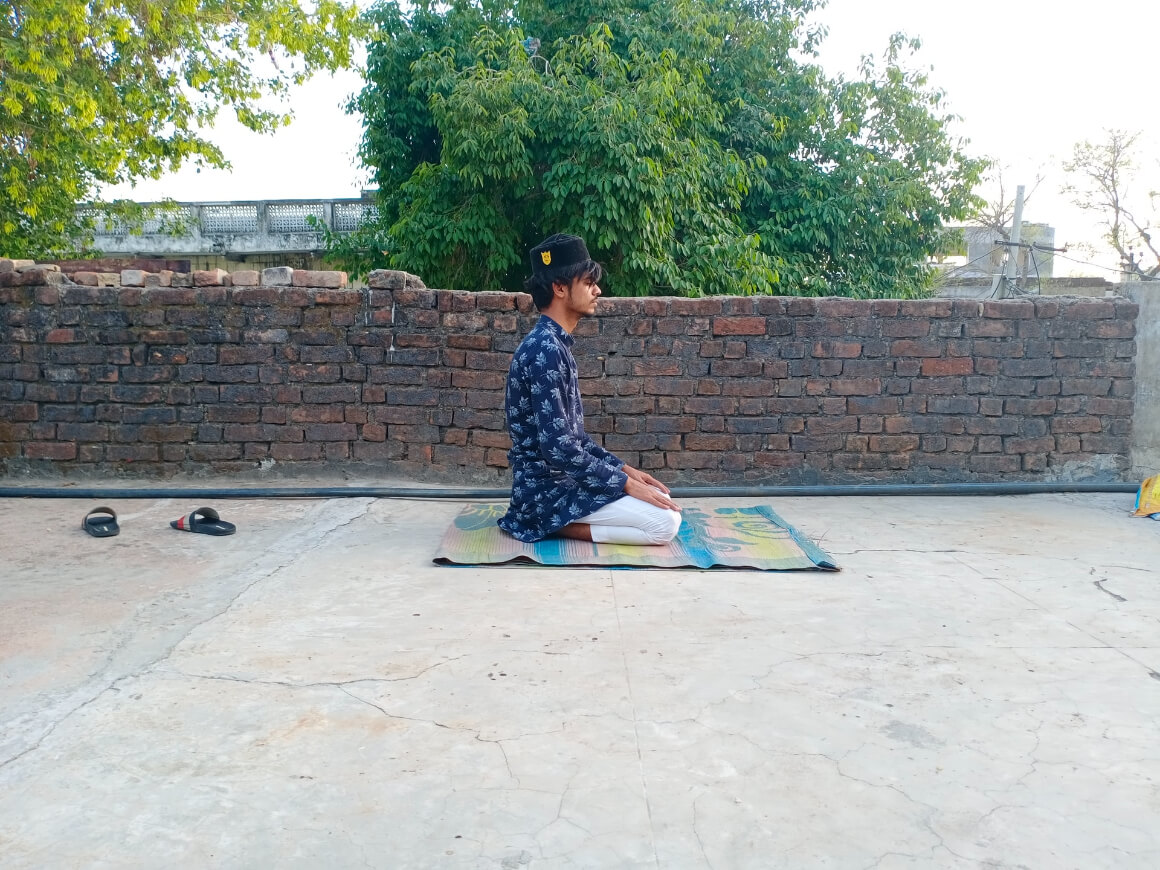 Price
The price of retreats in India really does vary widely, from around a hundred dollars to a few thousand. There are several factors that determine the price, including the length of the retreat, the quality of the accommodation provided during the retreat, and the number of different practices provided during your time there.
So, if you're looking for a cheaper break, then look for a short retreat with basic accommodation. After all, when you're in India to improve your meditation practices, do you really need luxury accommodations that distract you from your inner journey?
Perks
One of the biggest perks of going on retreat in India is the food. Indian food is famously good and most of the sanctuaries offer meals that are raw, organic, vegetarian, sometimes even vegan, and based on nourishing your body and your soul.
Some retreats also offer food based on Ayurveda, which aims to eliminate impurities and increase life harmony. Another dietary tradition that you might find at other retreats is the Sattvic diet, which is based on vegetarian food and is designed to give you energy and raise your consciousness.
Another perk has to do with the location of the retreat that you choose. If you choose the right location, you might get the chance to immerse yourself in the culture and history of India as well as see some incredible scenery.
Duration
Most meditation retreats in India run for a specific length of time with no flexibility on this. This allows them to present complete programs that will teach you the skills and practices that you're looking for without missing out or rushing your learning.
However, you can find retreats that last a couple of days or a weekend if you don't have too long to spend. Generally, though, most retreats offer a package that lasts between 7-10 days.
The duration of most sanctuaries in India varies from 2 days to 30, so how long you stay really depends on how much time you have.
The Top 10 Meditation Retreats in India
If you're ready to take the leap and make meditation a more important part of your life, then here's some of the best meditation retreats in India.
Rishikesh is the home of yoha. Meditation and yoga retreats in Rishikesh are some of the best in the world.
Imagine meditating and connecting to your spiritual self overlooking the Ganges, where countless seekers have done the same for hundreds of years. This spiritual history and landscape are exactly what make this meditation sanctuary one of the best in the country.
It's also relatively short, so you can fit it in around your busy lifestyle, but will give you an intensive education on the benefits of meditation and on how to do it more effectively in your everyday life.
This is a retreat that's designed for beginners, so you won't have to worry about not knowing enough, and offers Ashtanga and Hatha yoga as well to train your body as well as your mind. Because you really haven't experienced yoga properly until you do it by the banks of the Ganges!
This is an intensive 28-day program that will allow you to explore the depths of your mind and soul in the presence of other women who are seeking the same things.
You'll learn to do this using a range of meditation techniques and Sadhanas, which are spiritual practices that will allow you to detach from worldly things and connect more authentically to your true self and the universe.
You'll do more than just meditate at this retreat. It also offers yoga for all levels including Ashtanga, Ayurveda, Kundalini, Hatha, and Prenatal yoga among others as well as meals that are organic, vegetarian, and designed to give you energy and nourish your soul.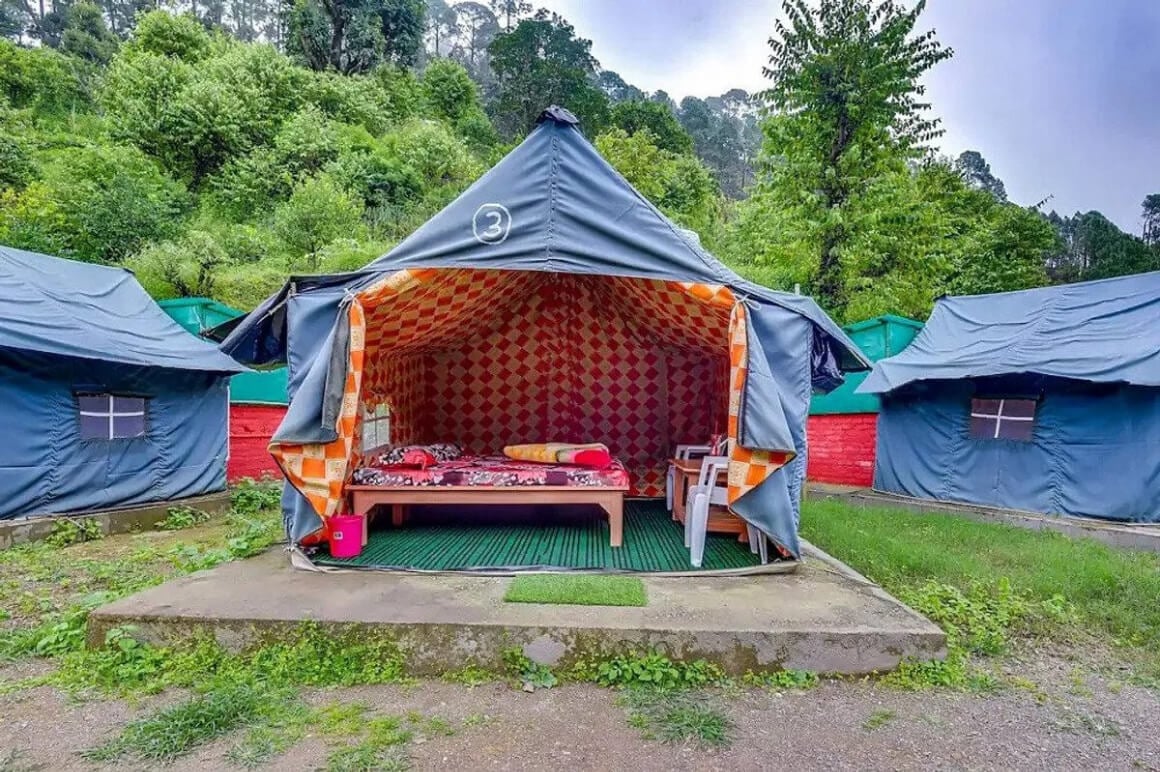 $
Location: Nainital, Uttarakhand
If you're on a tight budget but still want to work on your meditation skills, then this meditation retreat in India is for you.
It's a silent retreat that was designed by the yogis of the Himalayas and uses ancient and authentic meditation techniques that will gently propel you into deep meditative states while you connect with your inner self in blissful silence.
You will learn some Kriya yoga on this retreat, but the focus will be on breathing techniques that will support the meditation techniques that you'll be learning during your stay. You'll also eat organic, locally grown foods that will improve your physical health and stay in comfortable, fully equipped tents during your stay.
Going on a silent retreat will give you the chance to watch your own mind work while in the stunning surroundings of the Himalayans.
With the busyness and noise of the modern world, getting away and immersing yourself in your own inner world can be the best choice when you want to heal, learn more about yourself, and work on your own growth.
This retreat also offers silent forest walks and mediation by the Ganges, one of the most spiritual rivers in all of India. The meditation offered at the retreat is based on the Vipassana tradition, which focuses on allowing you to silently and without judgment observe and quieten the patterns of your mind.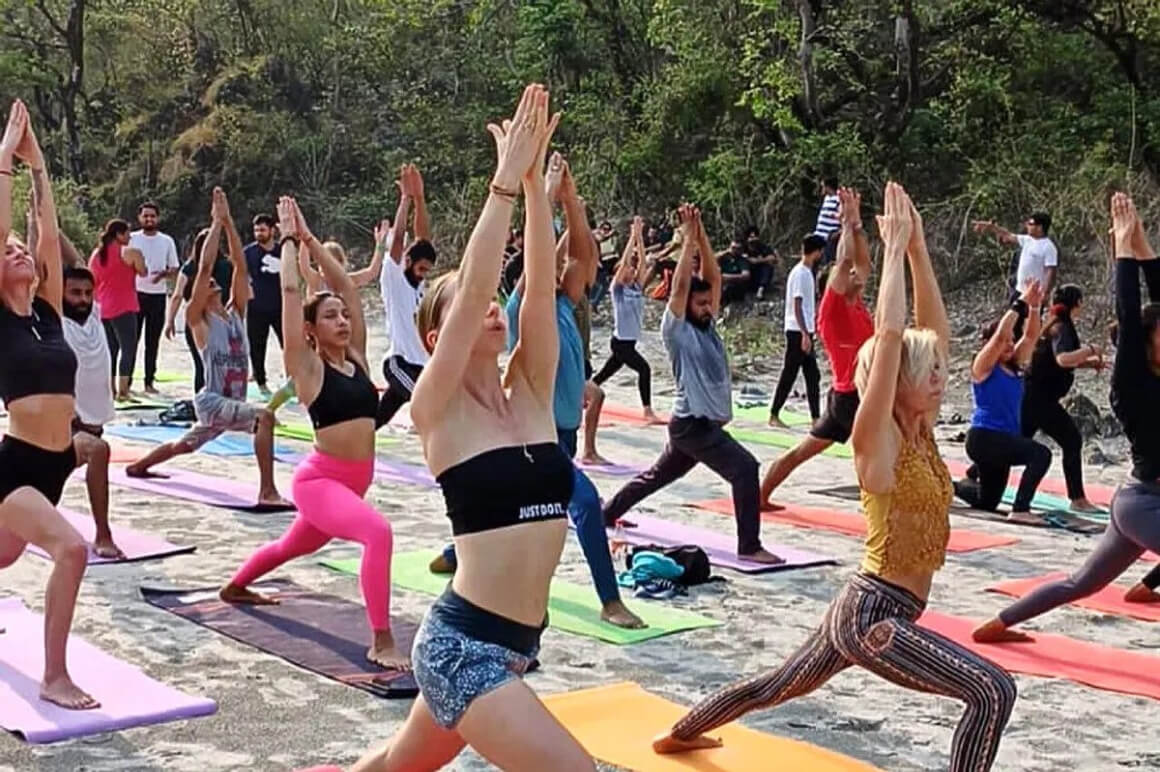 Meditation and yoga are tightly connected in India and can be used together to heal, rejuvenate, and connect your body, your mind, and your soul.
This is exactly what this meditation and yoga retreat in India offers. It will teach you to understand yoga as an art to calm your soul, strengthen your body, and attain greater spiritual understanding
This spiritual sanctuary is appropriate for learners of all levels from beginner to advanced. The workouts are quite energetic, so the retreat offers a Sattvic diet, which will help nourish and feed your body so you can make the most of the chance to delve so deeply into yogic traditions.
Have you sorted your accommodation yet?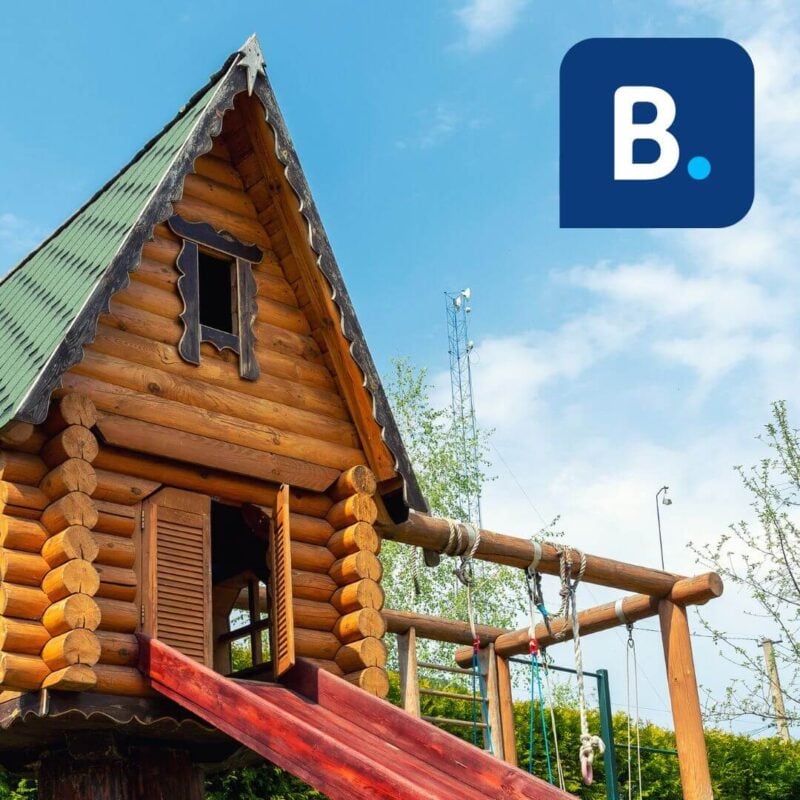 Get 15% OFF when you book through our link — and support the site you love so dearly 😉
Booking.com is quickly becoming our go-to for accommodation. From cheap hostels to stylish homestays and nice hotels, they've got it all!
View on Booking.com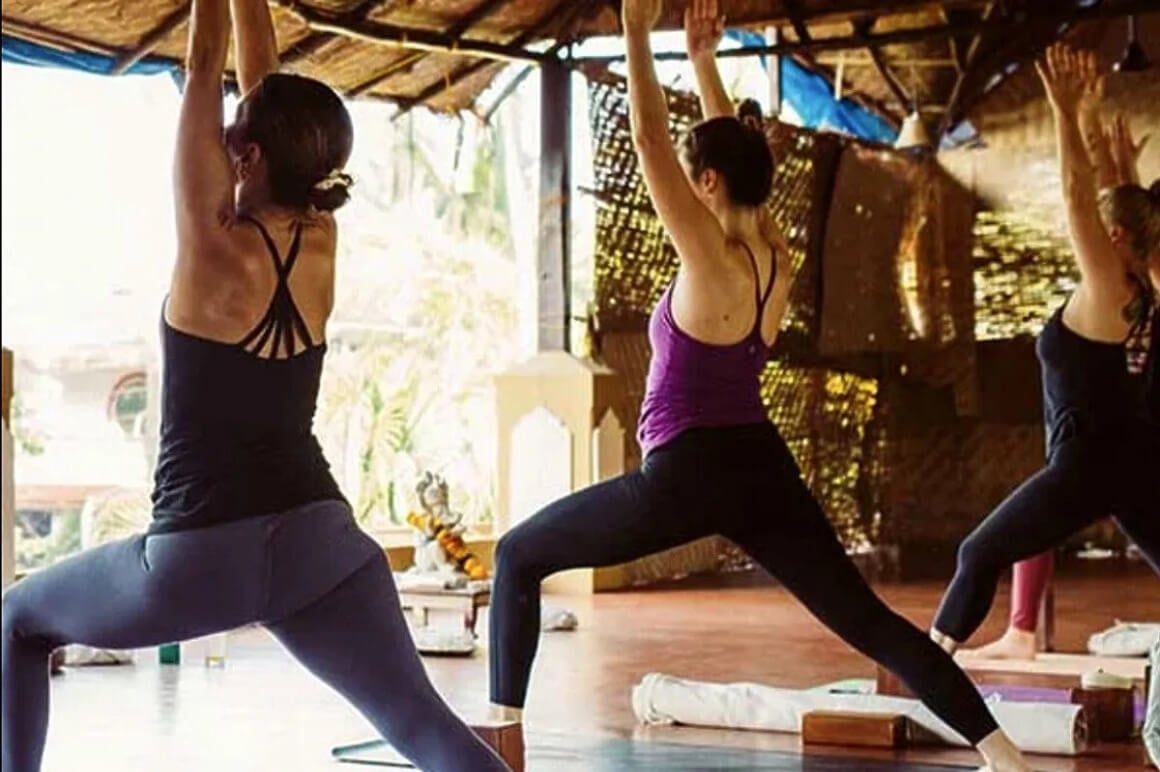 This is one of the best yoga retreats in Goa – held at a specific time of year, during the festival of Navratri in September; it's designed to help you channel the blessings of the Indian Goddess Durga. It's a 5-day luxury retreat where you'll work on discovering your own divine essence as well as a deeper connection with yourself.
It's designed for beginners and you'll work on connecting with your authentic self through yoga, art, blessings, movement, and ancient rituals handed down from Native American tribes.
You'll also have the chance to take part in fire ceremonies, have massages, and do nature excursions while eating delicious, nourishing meals and enjoying the retreat's private beach.
After a week at your Goa retreat, you're free to explore all the other awesome places to visit in Goa.
This is the type of meditation retreat that you don't see very often. But if you've kept up with all the research on mental wellness then you know that art therapy is incredibly beneficial for mental and emotional health.
During your time at this sanctuary, you'll learn artistic methods that will help you express and connect with yourself and reduce your stress levels.
During your stay, you'll learn to draw, paint, and color in between your meditation sessions. You don't have to be an artist to enjoy this creative retreat and the retreat is in a serene environment near the Ganges, which will hopefully stimulate your creativity even further!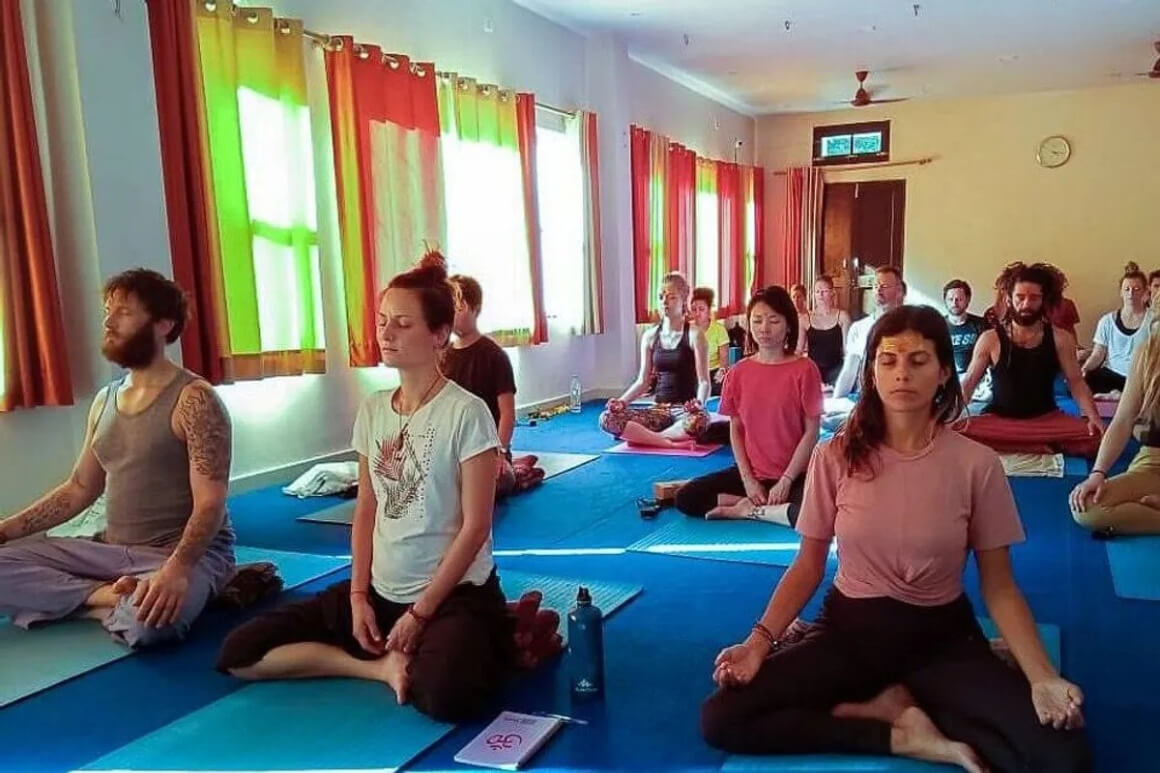 If you're traveling on your own, then why not take the chance to make friends and connections during this meditation retreat in India? It's only a short stay, during which you'll enjoy yoga and trekking in the Himalayas while you explore your inner and outer world.
The retreat uses concepts from Nidra yoga to guide you on your journey. The instructors are trained in ancient practices and can adjust all of the classes for beginner, intermediate, and advanced levels.
During your stay, you'll also enjoy sessions on other practices like breathwork or pranayama, Pratyahara or internalizing sensory inputs, and Dhyana meditation.
Is This the Best Daypack EVER???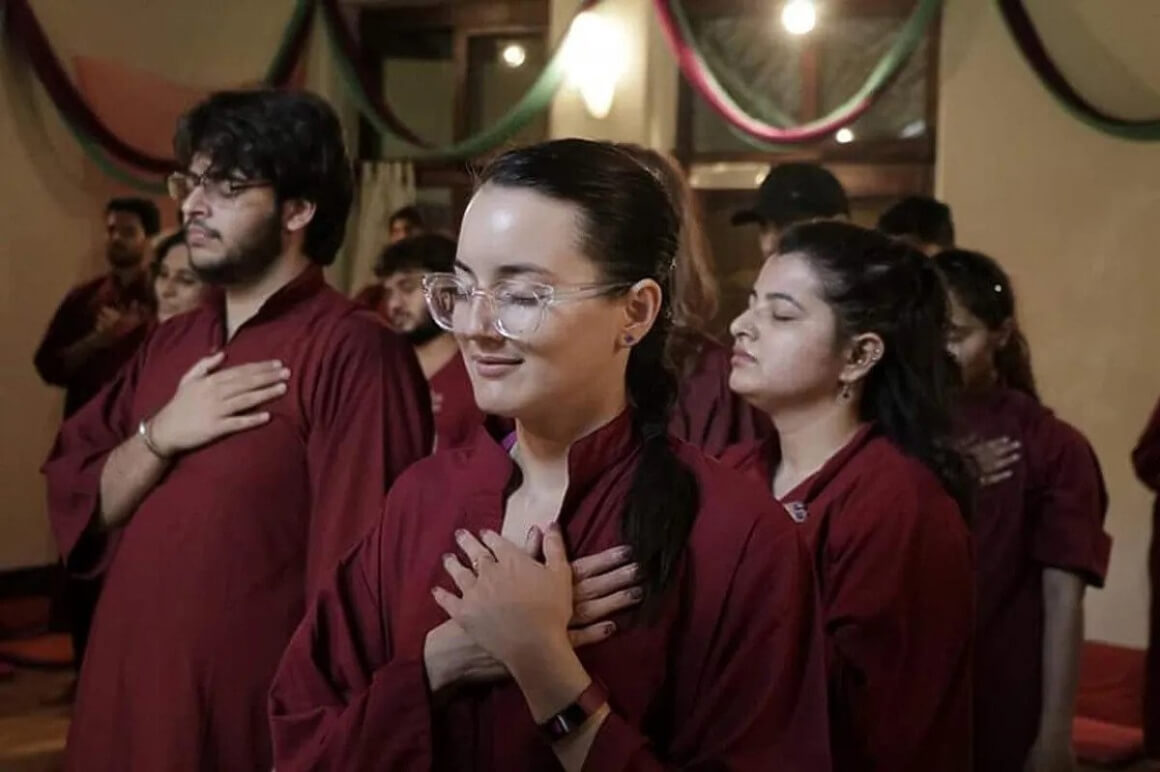 If you have extra time and want to get away from your modern life completely and for an extended time, then why not spend 30 days meditating and rediscovering your own spirit?
Located in Dharamshala, the home of the Dalai Lama, this meditation retreat offers a wide range of meditation techniques and sessions, including Kundalini, Nadabrama, chakra breathing, and dance meditation along with others.
During your stay there, you'll also have sessions on breathwork, general and restorative yoga, and divine energy healing work. In fact, this wide range of meditation and spiritual practices is a big part of what makes this one of the best meditation sanctuaries in India.
Dharamshala is a beautiful location in itself and has some amazing waterfalls, hiking trails and sweeping valleys. Hostels in Dharamshala are available for as little as $4a night, so why not stay a while after you've discovered a new adventurous spirit?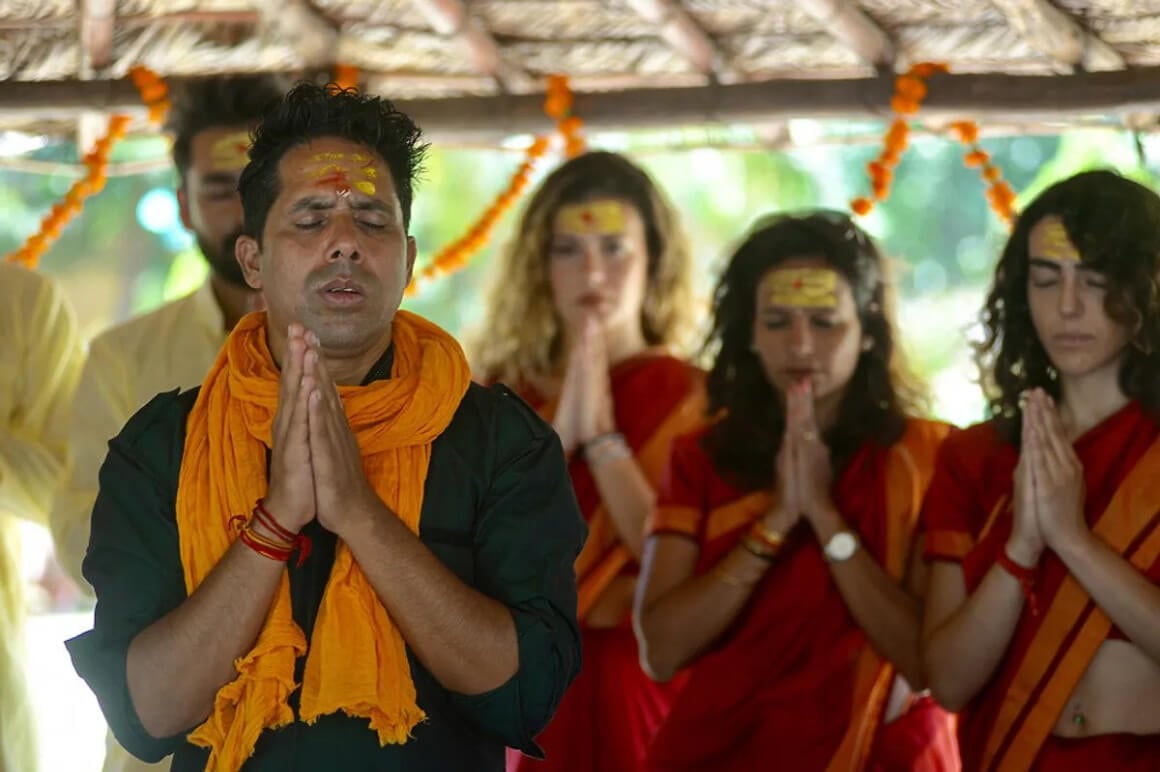 The Himalayas are one of the most beautiful, spiritual places, and at this meditation retreat in India, you'll have the chance to meditate at the foot of these imposing landmarks.
The yoga retreat focuses on using yoga and mediation to prompt transformation and deeper thinking and also holds a philosophy class that will help you challenge your beliefs and thoughts.
You'll have 7 days at this sanctuary, where you'll also be able to go on short hikes in the mountains and explore the nearby villages and ashrams. This will give you a deeper understanding of the local culture and of the importance of meditation in that culture.
Don't forget insurance
ALWAYS sort out your backpacker insurance before your trip. There's plenty to choose from in that department, but a good place to start is Safety Wing.
They offer month-to-month payments, no lock-in contracts, and require absolutely no itineraries: that's the exact kind of insurance long-term travellers and digital nomads need.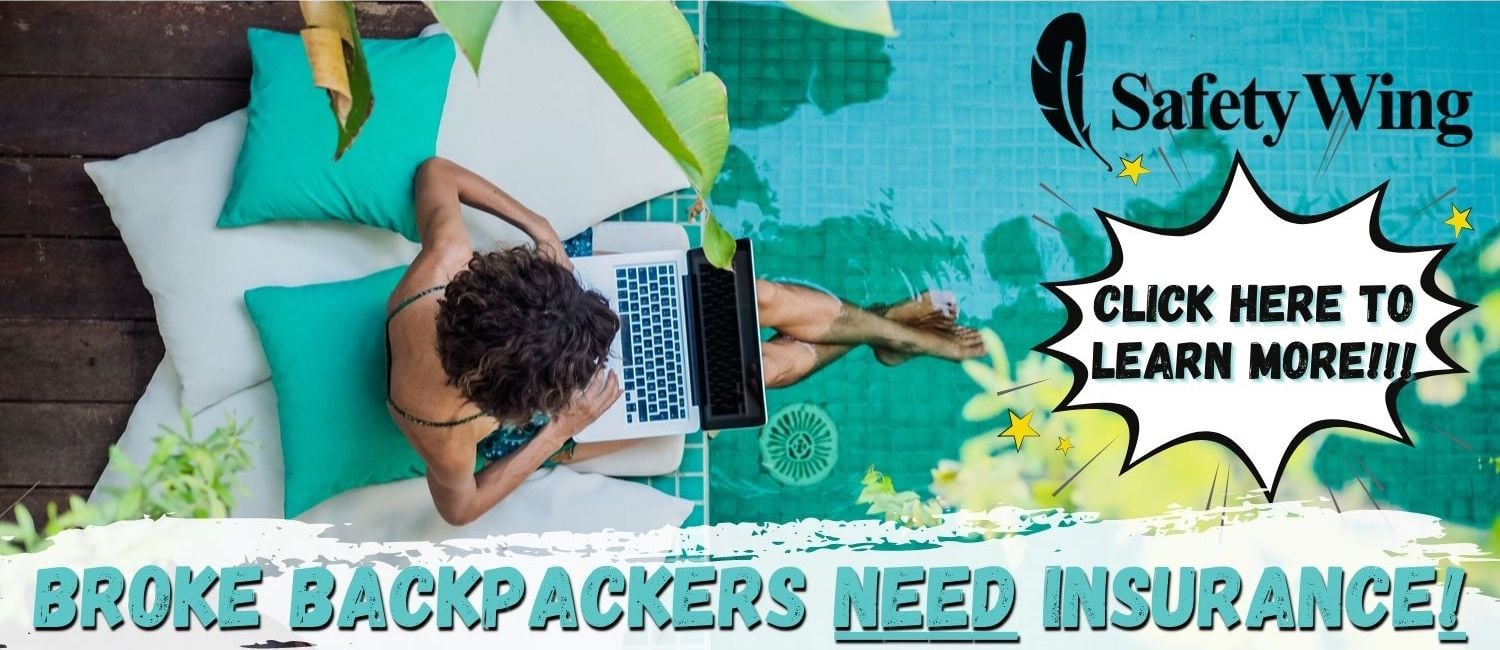 SafetyWing is cheap, easy, and admin-free: just sign up lickety-split so you can get back to it!
Click the button below to learn more about SafetyWing's setup or read our insider review for the full tasty scoop.
Final Thoughts on Meditation Retreats in India
There are lots of different meditation retreats in India, each offering something different and unique. Whether you want to extend your practice with yoga, learn to listen to your inner voice in a silent retreat, or just deepen your meditation practices in a tranquil setting – you'll find all of that in India.
Meditation is a huge part of the traditions and culture of India, so you'll learn authentic practices from people who have been using them for years!
For a quick retreat in a truly stunning part of India, make sure you check out my recommended choice, the 5 Day Serene Spiritual Yoga Meditation & Kirtan Retreat.
This popular retreat will help you learn meditation in a place where thousands of seekers have been doing the same for hundreds of years.
Whichever retreat you decide on, I hope that it offers you some inner peace and helps on your journey of healing.
---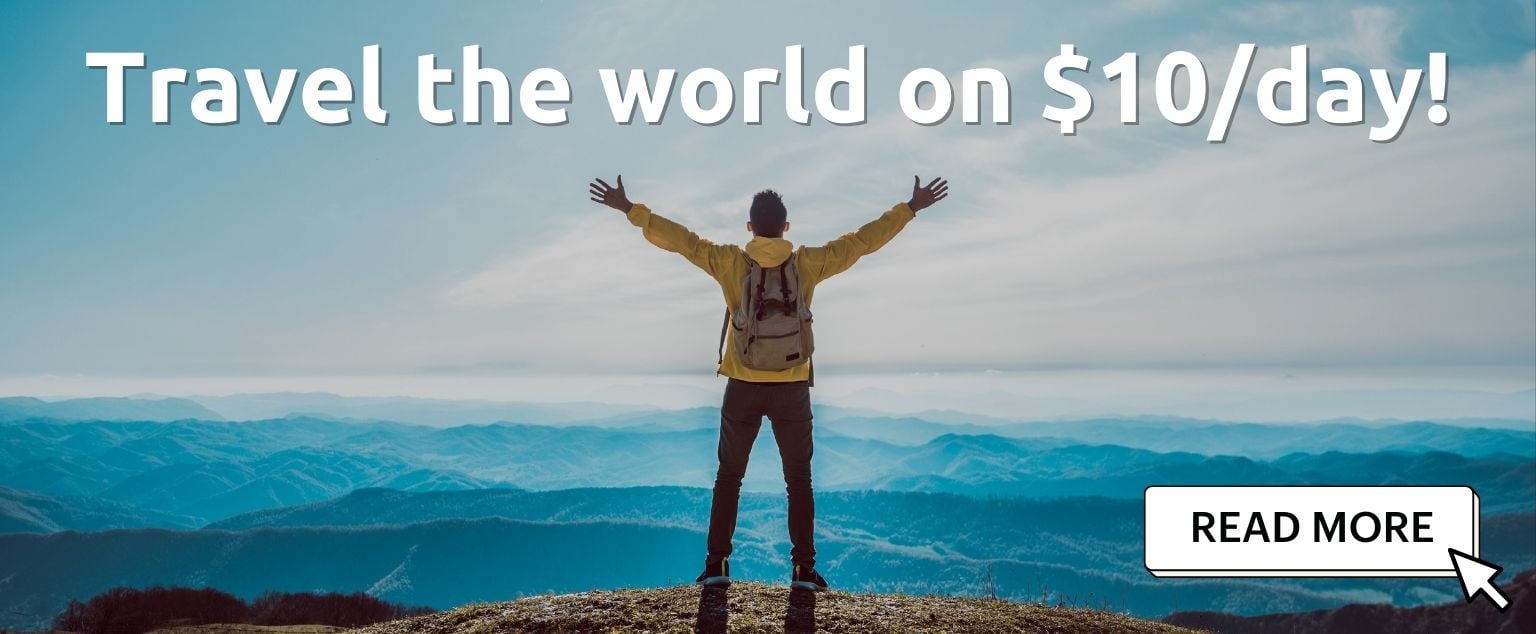 And for transparency's sake, please know that some of the links in our content are affiliate links. That means that if you book your accommodation, buy your gear, or sort your insurance through our link, we earn a small commission (at no extra cost to you). That said, we only link to the gear we trust and never recommend services we don't believe are up to scratch. Again, thank you!