India is known for its vibrant culture, spiritual way of life, and enchanting rural escapes. It's also the birthplace of yoga, a meditative practice designed to restore balance in your body, both physically and spiritually.
If you're planning a trip to India and you want to find a way to improve your mind, body, and soul, then you'll absolutely need to consider a yoga retreat in India.
A yoga retreat presents the opportunity to fully immerse yourself in the practice and learn the fundamental tools you need to restore wellness and balance to your life – not to mention enjoy delicious Indian food and discover the country's spectacular beauty at the same time.
Fortunately, India has countless ashrams and yoga retreats to choose from, and any of them would be the ideal spots to deepen your appreciation for the practice.
But if you're not sure which of India's yoga retreats is right for you, don't worry, because this guide will tell you everything you need to know.
Why Should You Consider a Yoga Retreat in India
Very few things can help transform and cleanse a person's spiritual, mental, and physical health like yoga can.
Yoga retreats in India are the best way to learn about the practice from the people whose ancestors invented it. Whether you're a complete beginner or you've already instilled yoga into your day-to-day life, a retreat is a fully immersive experience.
In addition to being the motherland of yoga, India is also the birthplace of Ayurveda, yoga's sister science. Ayurveda is the science of clean eating and has been around for 3,000 years. You can expect most yoga retreats in India to offer some form of Ayurveda in their offering, so you can learn about this ancient medicine designed for whole body healing too.
Generally speaking, yoga retreats offer small group sessions which means its way more intimate and personalized than traditional yoga classes. You'll also learn yoga from local instructors in a low-pressure environment using traditional methods.
Another excellent benefit of a yoga retreat in India is that you meet people from all over the world. A multitude of nationalities and personalities all sharing the same experience under the same roof may just be the community your soul needs.
It doesn't matter if you're a seasoned yoga practitioner or just a beginner, India will have a place for you.
What Can You Expect from a Yoga Retreat in India
Going on a yoga retreat is bound to transform your life for the better. Considered one of the most spiritual places in the world, India is home to several sacred and mysterious places to visit such as the Varanasi, the Taj Mahal, the Ellora, and the Ajanta Caves. Not to mention it's the gateway to the Himalayas where Buddhists embark on their pilgrimages.
You should go to a yoga retreat in India with an open mind because yoga isn't the same here as it is in the west. India is a diverse country and plenty of varied traditions that can catch foreigners by surprise, especially those expecting to encounter the typical western yogi culture.
Don't expect fancy facilities because most venues are quite simple and the majority don't have luxurious amenities unless they specifically promote a luxurious yoga retreat. Generally speaking, a yoga retreat offers a schedule but with some free time for participants to do as they please.
Some retreats combine other aspects of healing such as meditation, wellness, or spiritual retreats. Most retreats come with group sessions, but you can also find retreats with one-on-one consultations with healers.

Unlock Our GREATEST Travel Secrets!
Sign up for our newsletter and get the best travel tips delivered right to your inbox.
How to Choose the Right Yoga Retreat in India for You?
A healthy and well-balanced mind and body are essential to a happy and peaceful life, but this can be difficult to do in a noisy world full of negative vibes. A simple solution is to go on a retreat to yoga's birthplace.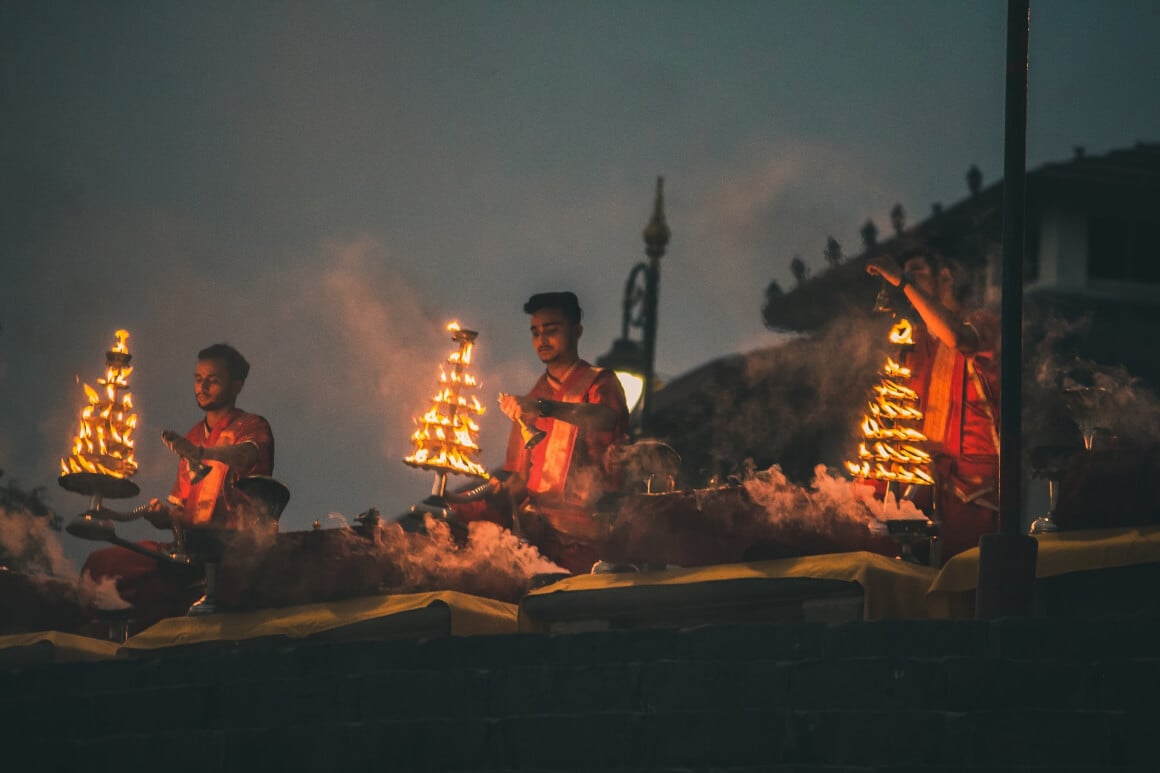 But with so many options to pick from, how do you narrow down your options from the thousands available? Planning a trip to India can be overwhelming, so to help you out, here are some tips to help you choose the perfect yoga retreat.
Location
The most important factor you need to consider is the location. For those looking for the most authentic experience, head to Rishikesh. It's known as the retreat center, not only for yoga but also for meditation retreats and Ayurveda. Additionally, it is famous for its hot mineral water springs.
Located in the foothills of the Himalayas, the area is known for its healing gurus, ashrams, temples, and great masters of the craft.
If you're looking for a more relaxed and beachy vibe, you'll also find plenty of yoga retreats in Goa. A few other popular locations in the country are Auroville, Kerala, Dharamshala, and Gokarna.
India can be chaotic so I advise you to consider retreats in rural locations or coastal towns.
Practices
Because yoga has been practiced in the country for thousands of years, various types of yoga are on offer in retreats. Traditional yoga from India are Hatha, Vinyasa, Kundalini, Sivananda, and Iyengar.
Hatha yoga is a generalist term for yoga and includes all types of yoga that teach asanas and breathing exercises. Hatha's goal is to relax the body and mind as a preparation for spiritual practices such as meditation which makes it ideal for beginners.
Vinyasa is typified by rapid flows and continuous movement from one posture to another, suitable for intermediate yogis or those who already have a yoga background.
Often physically demanding and perfect for detoxifying muscles and internal organs, Ashtanga involves a series of postures similar to Vinyasa. However, the poses are performed in the same order with each pose getting progressively difficult, making it more suitable for advanced practitioners.
You'd want a retreat that has a yoga style aligned with your needs and preference. You wouldn't want to feel inadequate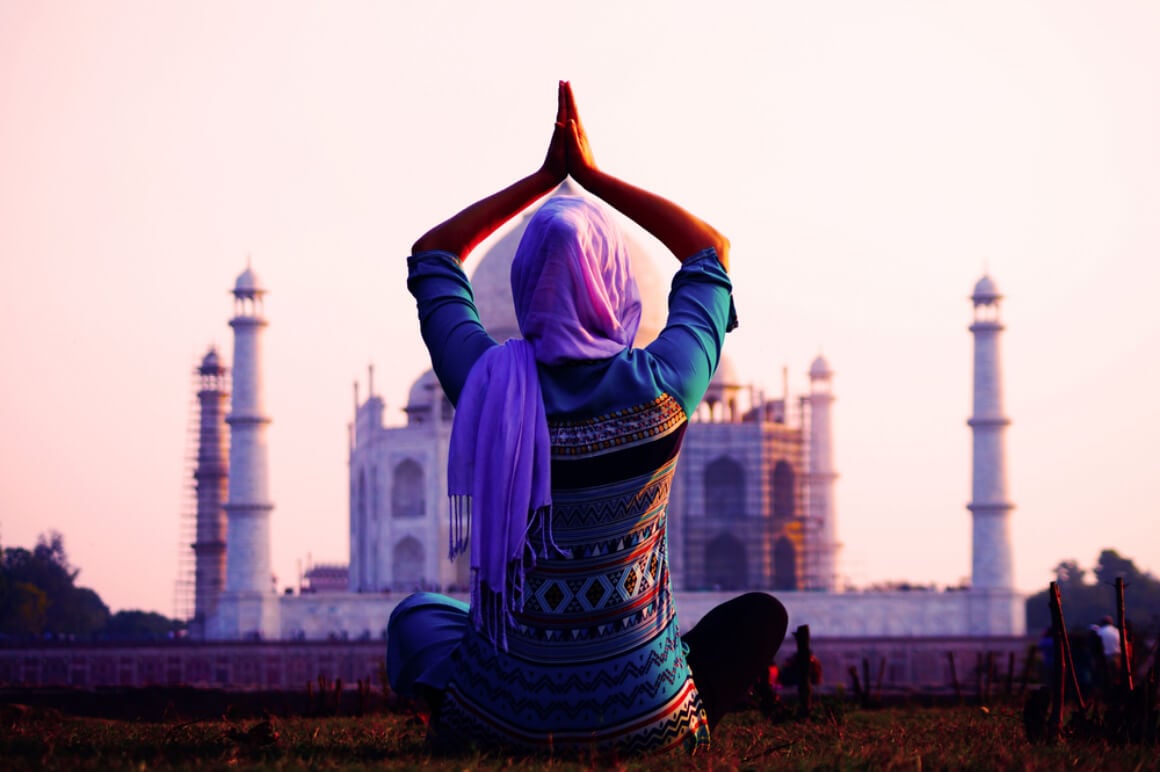 Price
The prices of yoga retreats in India can vary from affordable to expensive, depending on the location and how long you want to spend at the retreat.
Retreats tend to be all-inclusive and combine your accommodation, meals and practices. Some retreats are held in high-end resorts that include personalized massages, meals, spa treatments. When you add in other activities for your free time such as sightseeing, it can easily cost up to $5,000 depending on where you go.
Another factor that determines the price is accommodation. Some retreats offer simple rooms in remote locations, some even offer tents and shared rooms. Typically, if you choose retreats that offer private cottages with ensuite bathrooms and pools then you'll pay more for that luxury.
If you're looking for simple yoga retreats without extra activities, and if you don't need a fancy room, some cost as low as $300.
Perks
Aside from the duration and the price, there are a few other things to consider when choosing a retreat, such as what perks are on offer.
Most retreats have a schedule with practices included, but they might have other perks such as hiking trips, surfing lessons, or excursions to temples included. Look for retreats that have other things to do nearby, even if you have to pay for them separately, as you'll nearly always have down time to fill.
If you want mind, body, and spiritual healing, look for retreats that have one-on-one consultations with experts. You can find retreats with Ayurveda experts or trained councilors.
Duration
Yoga retreats can be as short as a day or as long as a month. The duration largely depends on your needs and how much time you can give.
If you're looking to go deep, disconnect from the world, reconnect to your inner self, and learn as much as you can about the art, then a retreat that lasts 7 days or more will be best. However, you can learn a lot from a weekend retreat, if you don't have much time.
Some retreats are fixed but mostly they run for a specific time frame, so you need to think about how long you want to spend before booking a retreat.
The Top 10 Yoga Retreats in India
Now you know what to expect from yoga retreats in India, it's time to take a look at 10 of the most amazing yoga retreats in the country. These retreats are suitable for different kinds of yogis and skill levels, but you'll be bound to find one that speaks to you on this list.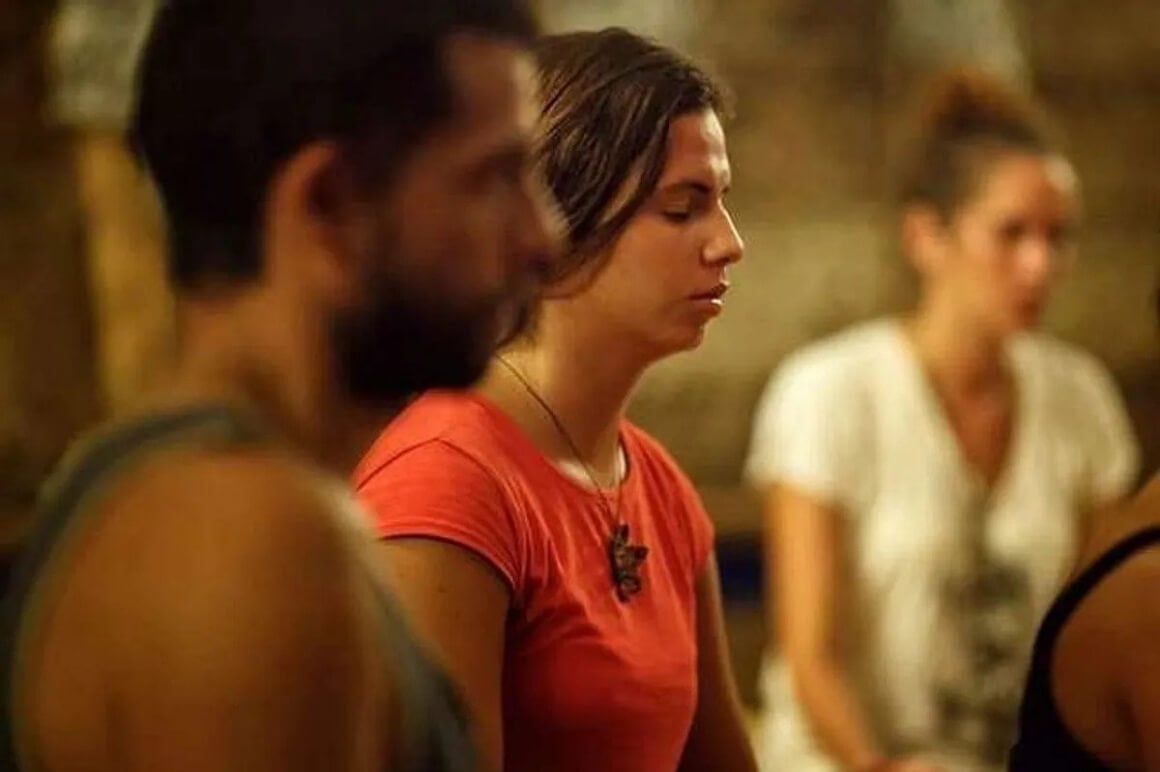 Price: From $521
Location: Varkala, Kerala, India
Designed for rejuvenation and detoxification, this small group program is the perfect all-round retreat. It's located on an organic farm that's in proximity to the famous Varkala Beach.
Your journey to healing includes daily yoga sessions, Ayurvedic treatment, body and energy work in a pool, pranic healing, and a special diet designed according to your dosa.
You'll be provided with meals of Keralan vegetarian dishes cooked with organic rice and served on banana leaves with a variety of curries. Participants are also urged to go on the wheatgrass juice regimen which promotes cleansing and detoxification.
Cleanse your chakras with private healing sessions, and participate in Agnihotra fire rituals, purification homa, and meditation. End this program with a better mental, psychological, and spiritual state.
Of course, there's time for some fun too! You'll be visiting all the best things to do in Kerala such as an elephant farm and temples, as well as taking an excursion on the backwaters of Kerala and spending a night in a traditional houseboat.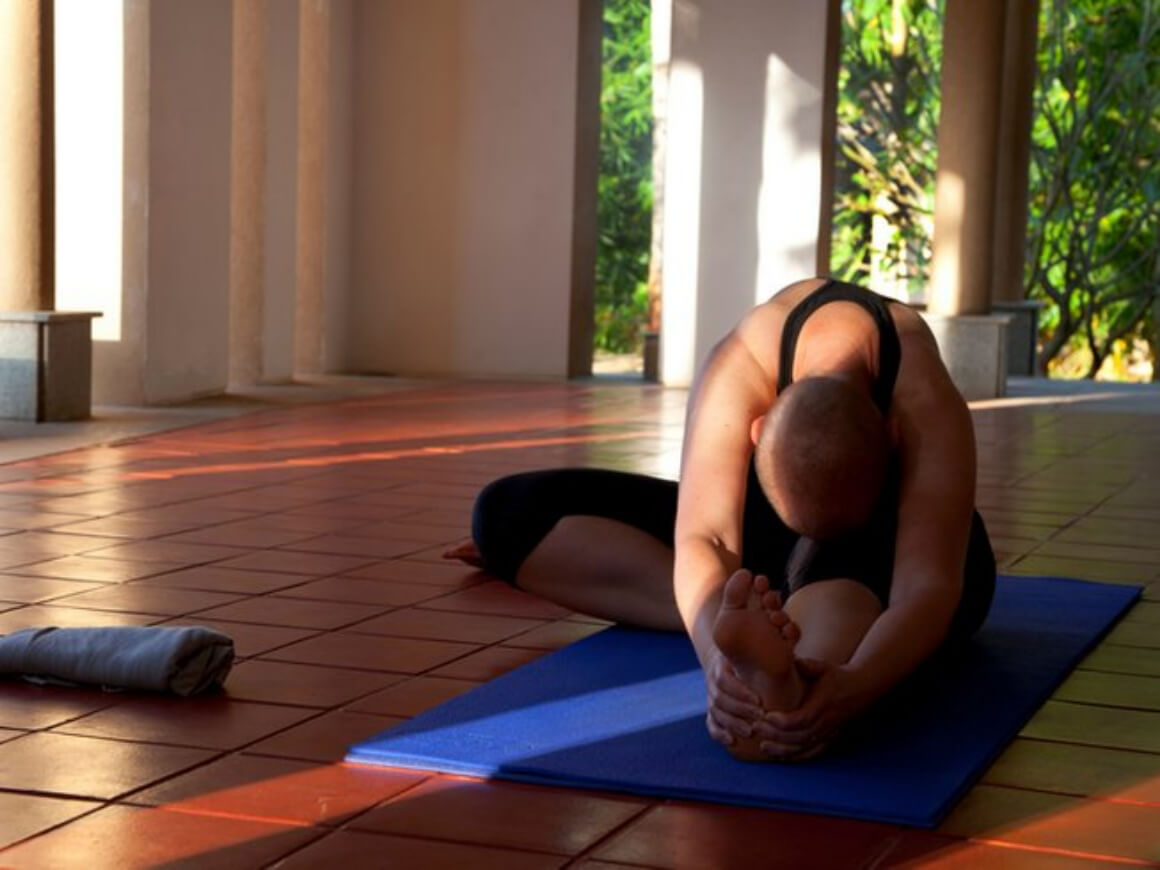 Price: From $3,610
Location: Shreyas Retreat, Nelamangala, Bangalore, India
When you find yourself in need of a respite, you can disconnect from the world and turn the noise down in this luxurious yoga retreat in Bangalore.
With a program that includes rejuvenating massages, meditation, community exercises, cooking sessions, natural farming, and pranayama sessions, you'll find yourself restored, revitalized, and ready to face the challenges of the world again. Yoga classes are based on the classical Hatha and Ashtanga asanas.
At Shreyas, you can bask in all the goodness of nature while meandering through the sprawling 25 acres of landscaped gardens, a coconut plantation, and paddy fields. This lavish retreat promises to spoil you in the cradle of comfort and goodness.
Month to month payments, no lock-in contracts, and no itineraries required: that's the exact kind of insurance digital nomads and long-term traveller types need. Cover yo' pretty little self while you live the DREAM!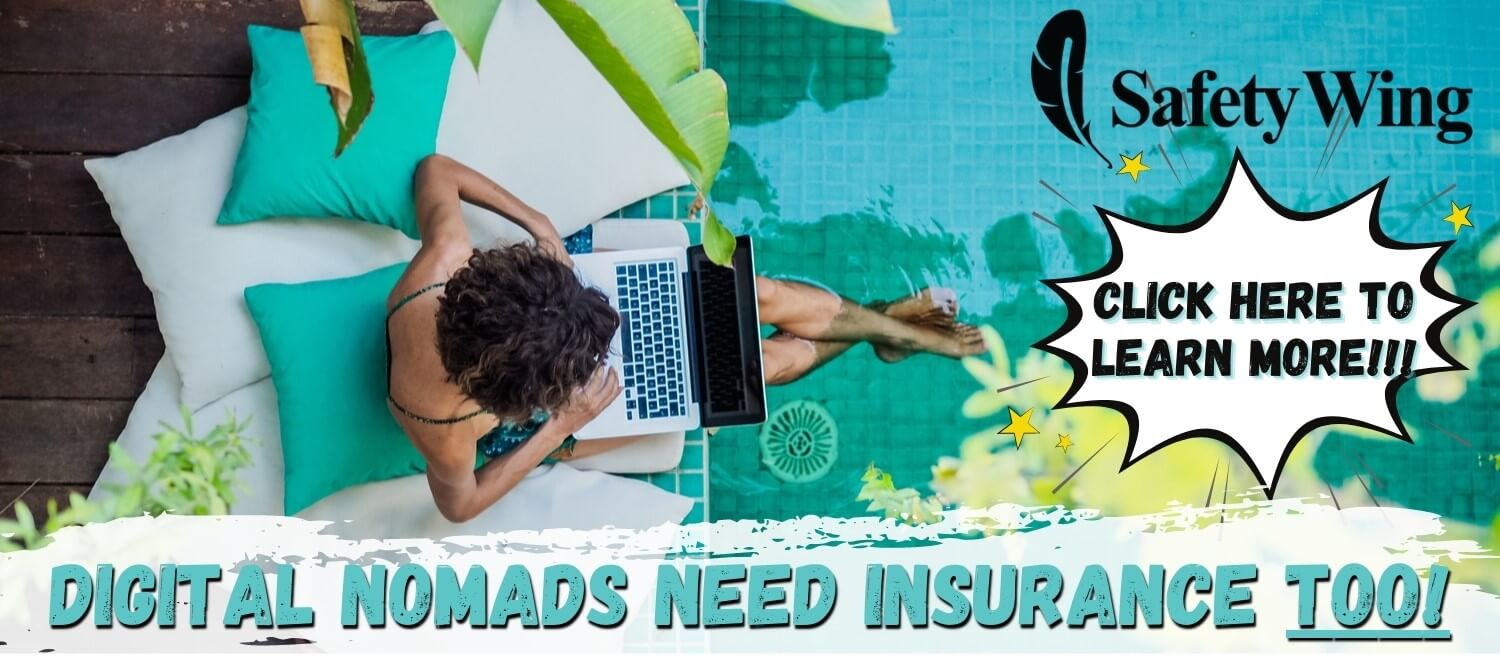 SafetyWing is cheap, easy, and admin-free: just sign up lickety-split so you can get back to work! Click the button below to learn more about SafetyWing's setup or read our insider review for the full tasty scoop.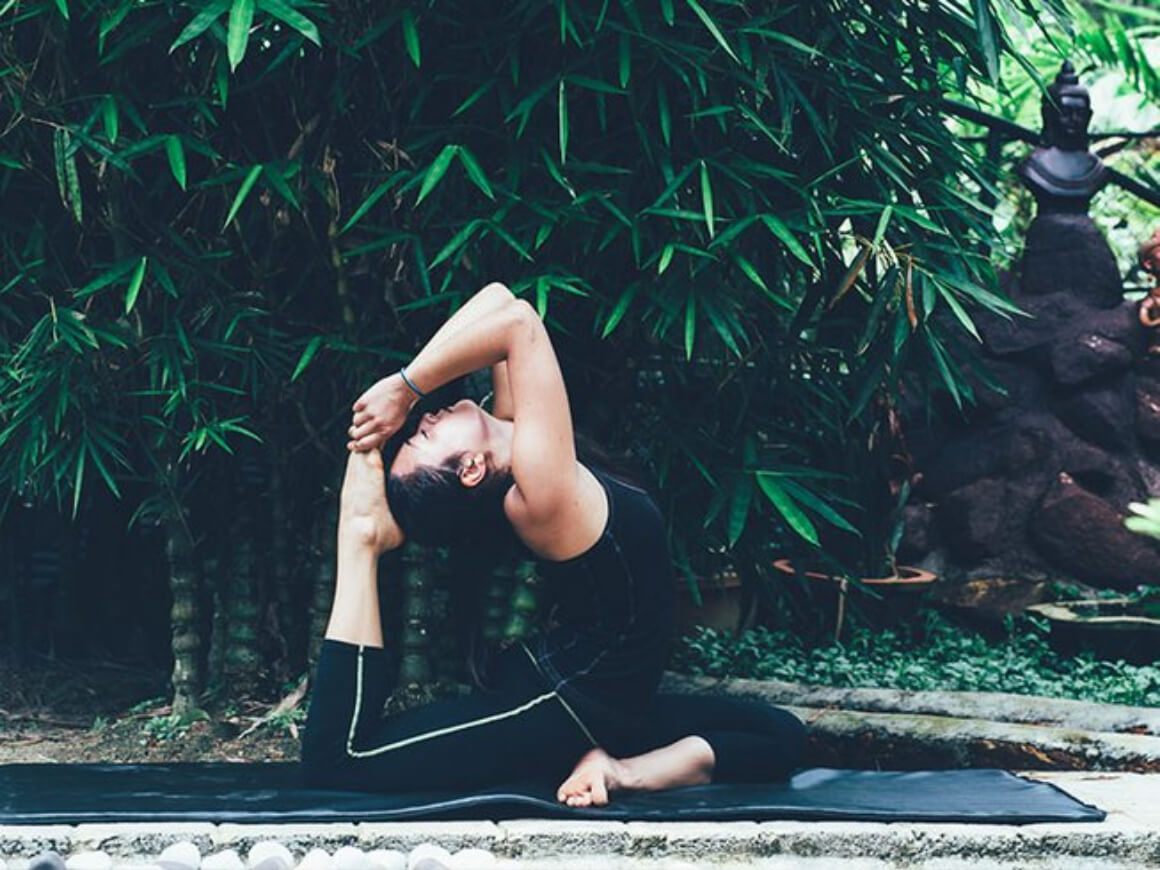 Price: $510
Location: Kerala, India
As the quote says, yoga is not for the flexible, it's for the willing, and this 10-day retreat in Kerala will get soon get you on the path of wellness and balance, so you can experience the light from within.
This retreat takes place during the monsoon season, culturally significant in the country as Ayurveda treatments and yoga practices performed during this time is believed to have more efficacy compared to any other time of the year.
Engage in a program of Ayurvedic therapies, massages, and deep relaxation techniques while being surrounded by the pleasant symphony of nature, all this while being cradled by verdant abundance in a village filled with birdsong. What could be a better setting?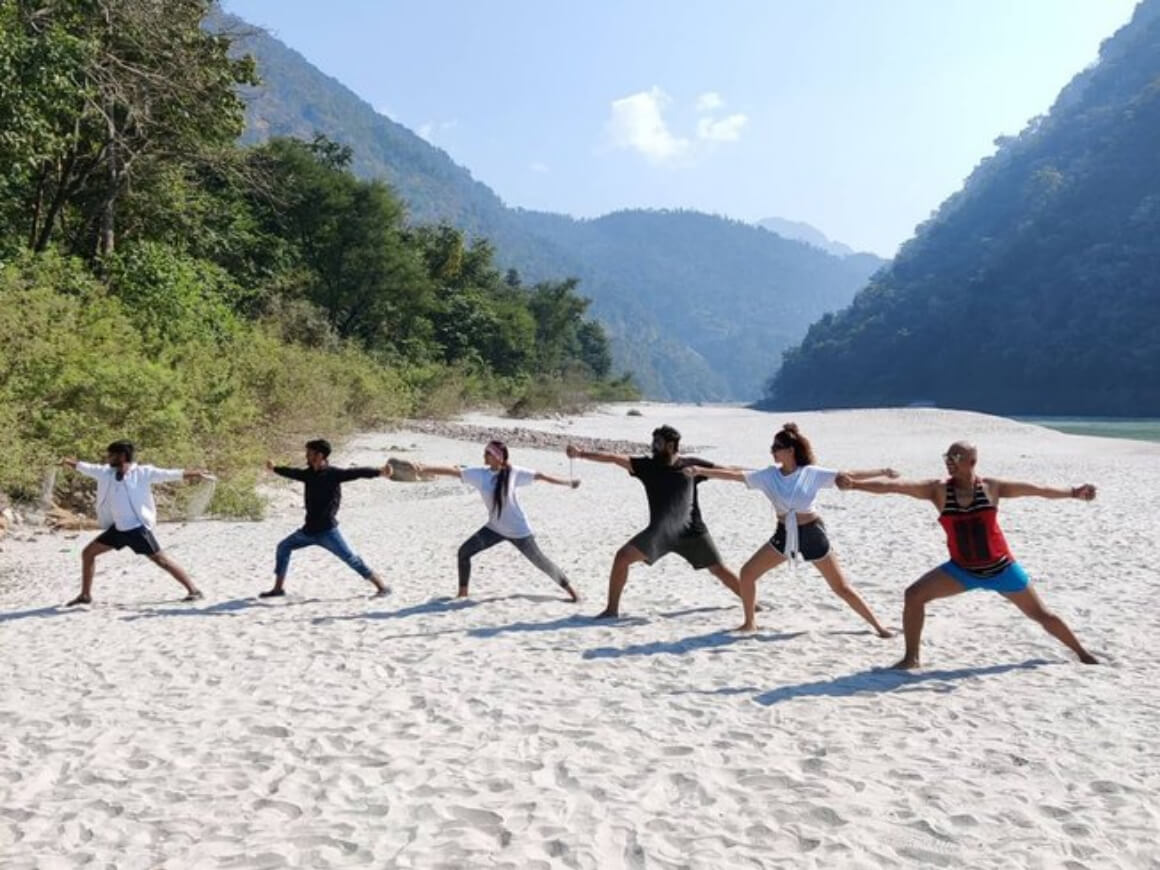 Price: $349
Location: Rishikesh Retreat Center, Rishikesh, India
Get in touch with your inner self, experience wellness, and rejuvenation, and take part in a variety of adventures that includes waterfall hiking and sightseeing in this 7-day yoga retreat.
In addition, you get to enjoy a session of Ayurvedic massage that releases tension and stress while surrounded by verdant mountains that are conducive to healing the soul.
Immerse yourself in Vinyasa, Ashtanga, and Hatha yoga styles, as well as pranayama and meditation sessions for relaxation and wellness. Work with and resolve your inner conflicts through adventure sports that are genuinely exciting and fun to do.
You're guaranteed to feel like a new and better version of yourself after this adventurous retreat that doesn't require breaking the bank. What can be better than that?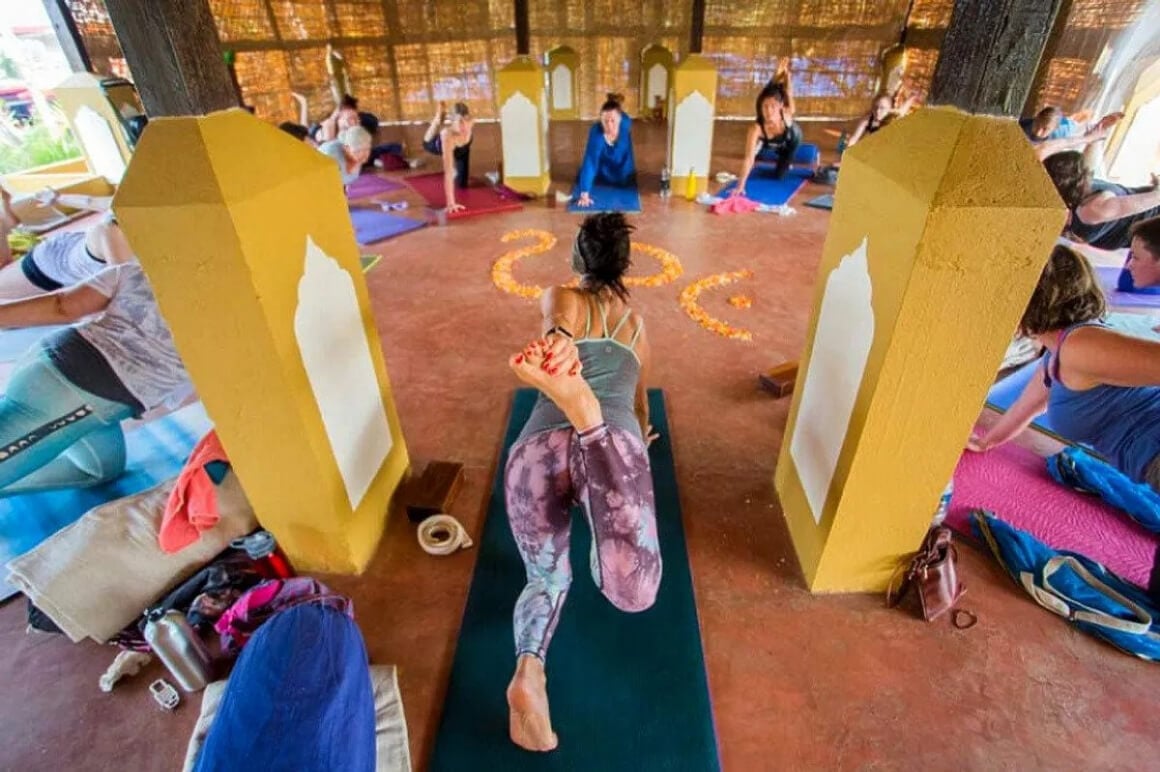 Price: From $693
Location: Goa, India
What can be better than practicing yoga and healing yourself through the teachings of Ayurveda while soaking up the sun and enjoying the shores of the Arabian Sea? If you're raring to feel the sand on your feet and the sun on your skin, you should treat yourself or a friend to this yoga retreat in Goa.
Steeped in the teachings of Ayurveda, this healing yoga program starts with a private consultation with the Ayurveda doctor to create a personalized path to wellbeing. Guests are advised on the lifestyle changes, treatments, therapies, and nutrition necessary which have to be followed for the duration of the stay to restore balance to the body.
In line with healing the body, fresh fruit juices and healthy, organic, and delicious food are served to guests. You can also explore the places to visit in Goa in your downtime. In the evening, you can look forward to a few activities which include classical Indian music, meditation, and kirtan.
Forget boring accommodation… book yourself an EPIC STAY!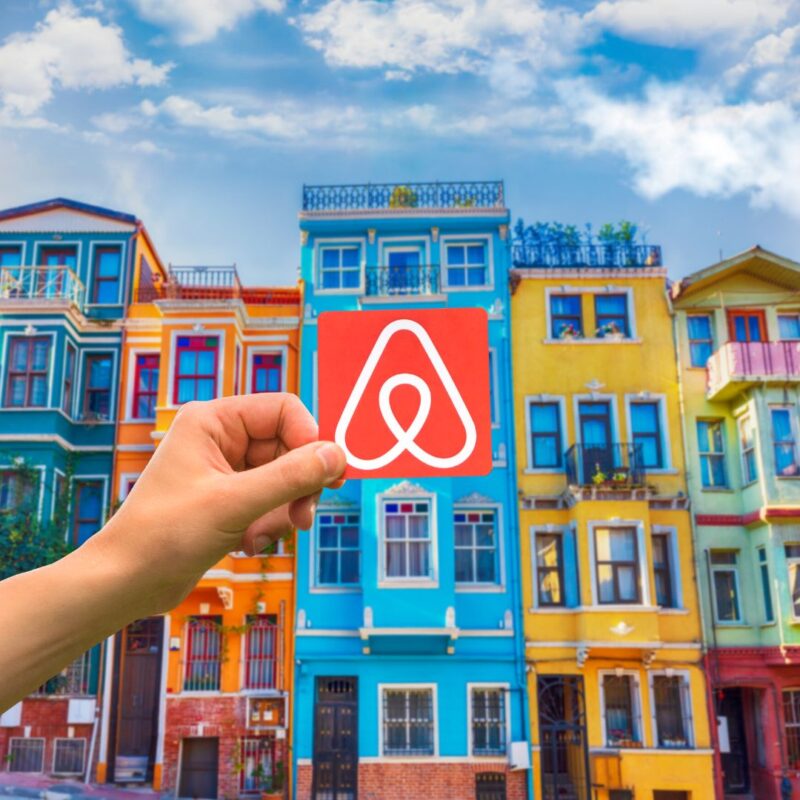 Why stay in a naff hotel when you can stay in a cosy, stylish local house instead? And for half the money too!
Stay somewhere EPIC and save your hard-earned dollars — from houses to barns to castles and caves, there is an Airbnb for every occasion!
Book an EPIC Stay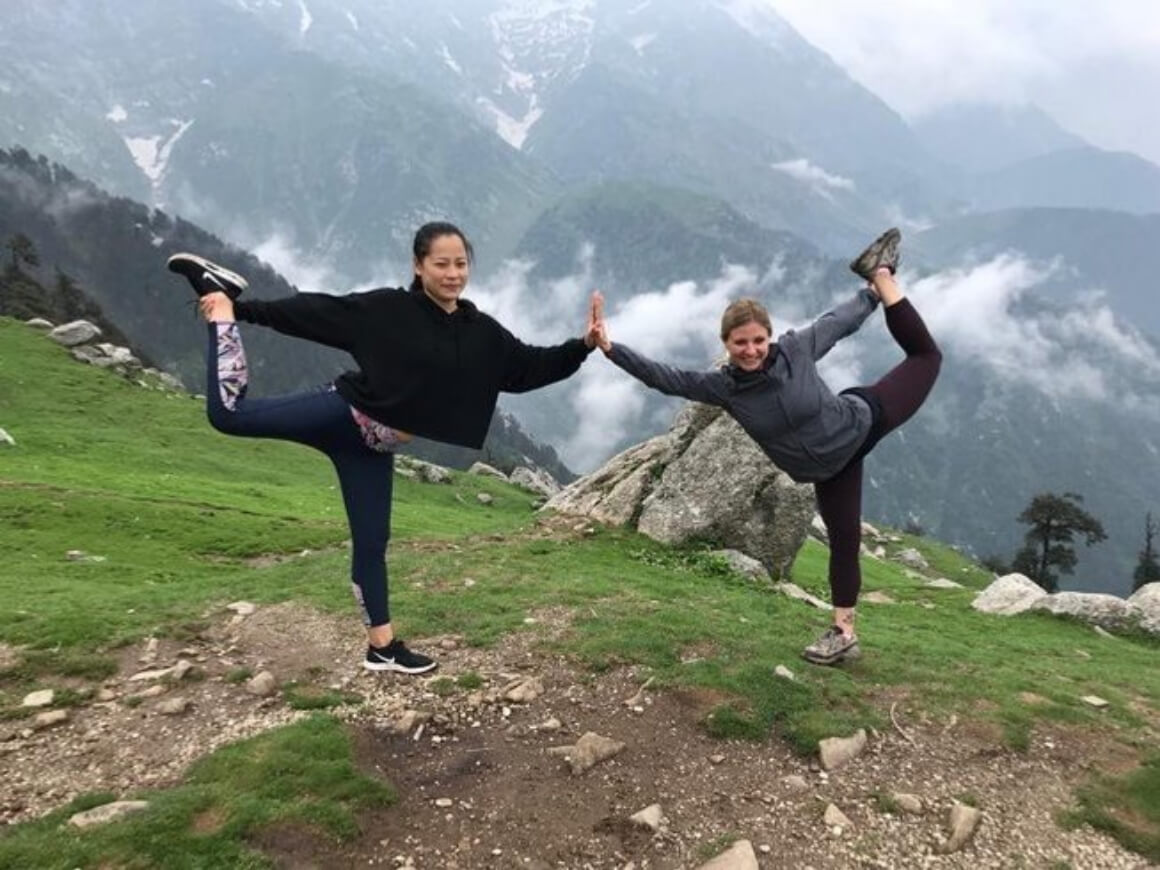 Price: From $583
Location: Sarvaguna, Sunil House, Dharamshala, India
Situated in Upper Bhagsu, Sunil House is comfortably far from markets and other distractions so you can enjoy the tranquility and spectacular views of the Himalayas.
With its aim to enrich your yoga and meditation practices, you'll also learn how to slow down, unplug, and disconnect from the world so you can focus on your inner self with nature helping you along in your journey.
Participate in a myriad of yoga classes, as well as a variety of other activities that include spiritual therapy, yogic cleansing, mantra chanting, breathing practices, and guided meditations.
You'll end this retreat with a happier, healthier, and better quality of life.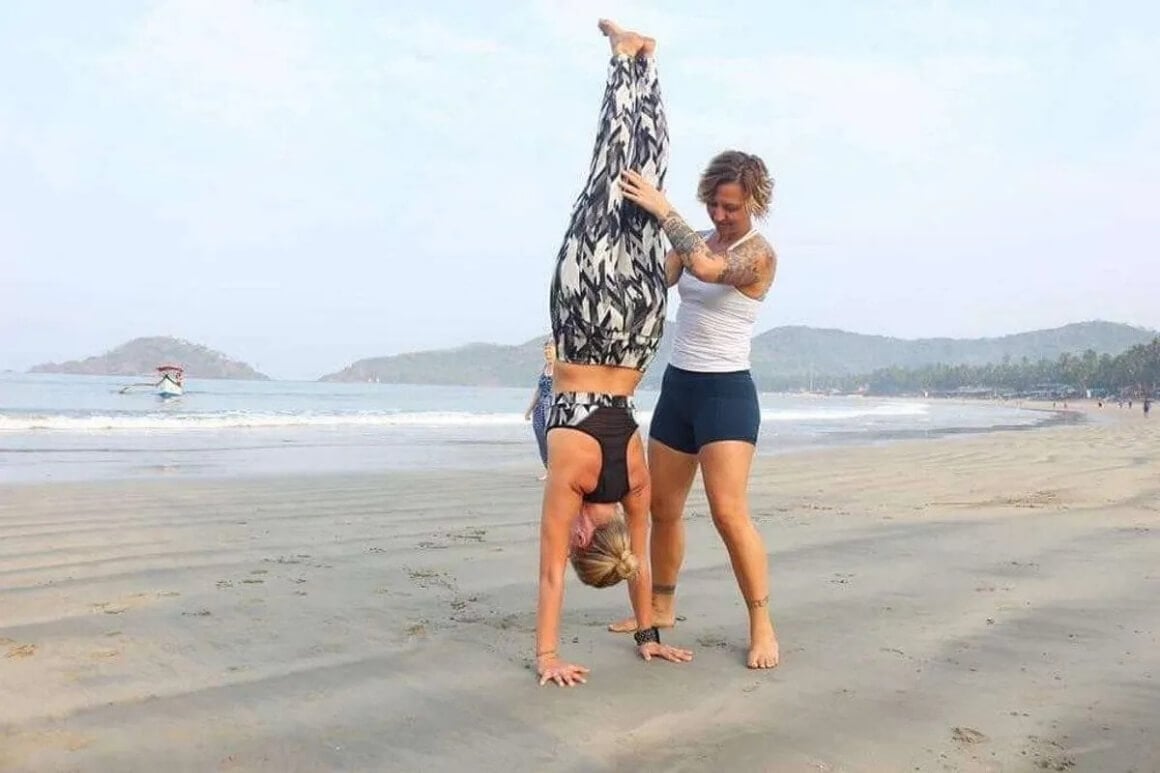 Price: From $509
Location: Palolem, Canacona, Goa, India
Goa is famous for its beauty and serenity, the perfect ingredients for a relaxing retreat. At this week-long retreat in Palolem, you'll be able to participate in daily asana, pranayama, and meditation practices. There are several other workshops you can take part in to delve deeper into your practice.
In your downtime, you can spend time with your fellow yogis and share in communal dinners, rest on one of the sun loungers or watch some live music at the beach bars.
For solo travelers, this is the perfect yoga retreat for making new friends and building your yoga practice.
From: $2,659
Location: Alappuzha, India
Chaitanya Ayurveda Retreat is located on a beautiful island that faces the river Pamba. It is approximately 15 kilometers away from Alleppy, a famous tourist destination. It has the perfect serene atmosphere where your mind can be fully relaxed and receptive to new learnings.
Crafted for different yoga levels, this program includes Hatha and Asthanga yoga practiced in their purest and classical forms, as well as practical Ayurveda classes, all taught by experts.
Practice your asanas and align your chakras in the yoga and meditation hall that faces peaceful paddy fields and enjoy meals made from organic produce and local fruits and vegetables that follow strict organic norms.
Is This the Best Daypack EVER???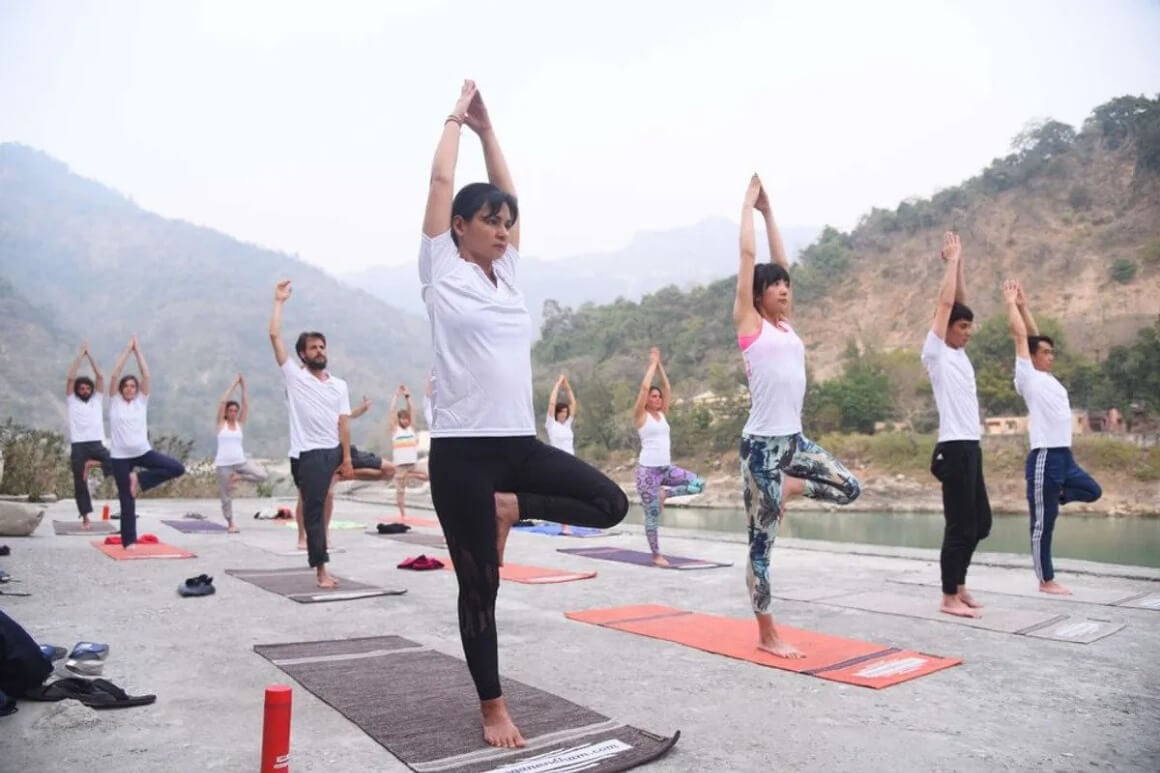 Price: From $299
Location: Rishikesh, Uttarakhand 249302, India
If you're looking for an authentic yoga retreat in India, then you'll want to head to the mountains in Rishikesh.
Specially crafted for those who would like to practice yoga, eat a healthy yogic diet, and unwind in the rural Himalayan setting, this program is also for anyone who has recently discovered yoga.
You'll experience several different types of yoga practice, as well as partake in meditation practices and learn about the philosophy of yoga. You'll be eating vegetarian cuisine as well as take part in Ayurveda practices.
You'll also get to take your yoga practice outside to the holiest of places, as you take in the serenity of the Ganges from the Ganga beaches.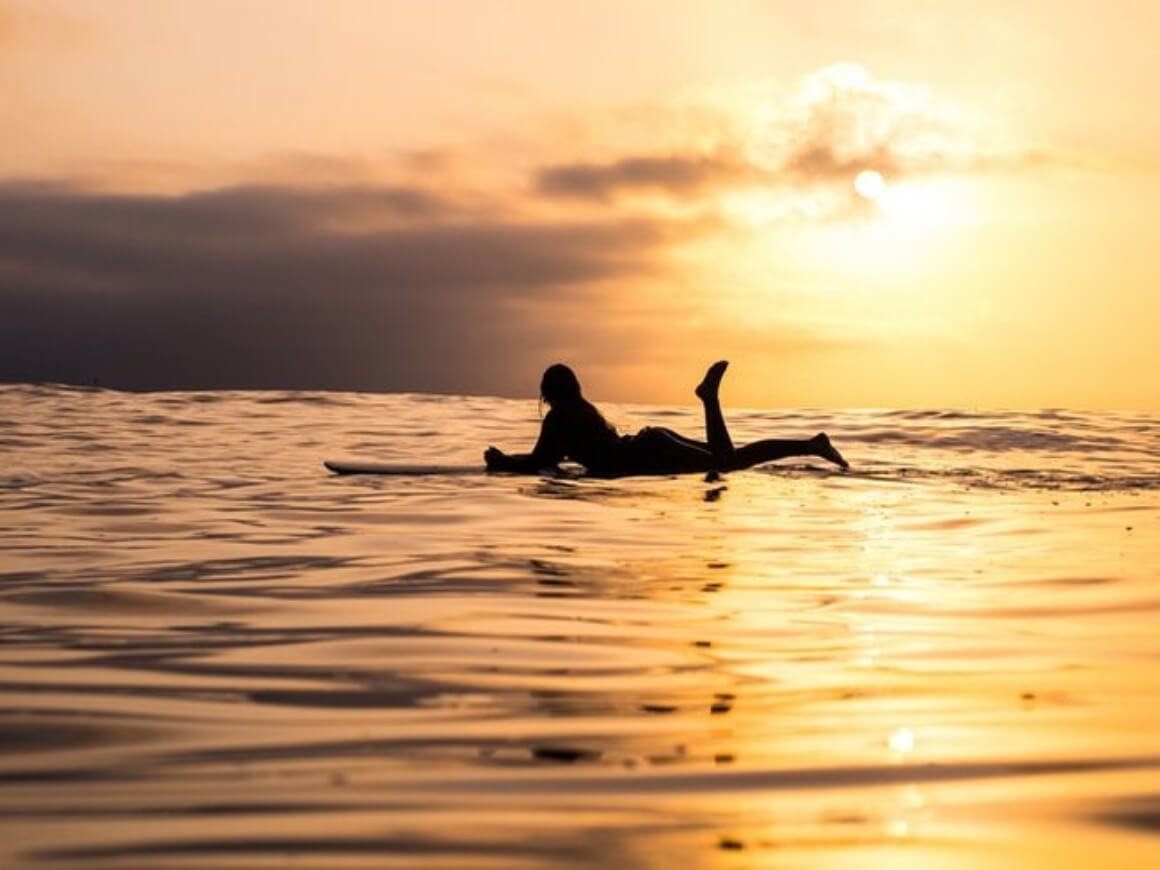 Price: From $952
Location: Nalanda Resort, Mandrem, Goa, India
Imagine waking up before the sun rises to meditate with the sound of the crashing waves in your ears and riding the waves of the Arabian Sea right thereafter. Ah, that's what paradise is. What can make that dream even better? Filling your stomach with delicious and organic food that can also detoxify your body.
Don't settle for a dream when you can make it a reality at Nalanda Retreat in the yoga hub of Goa. In this beach property, you can give in to your love for adventure, practice yoga on the rooftop shala with magnificent views, activate your chi flow, and engage in mindful meditation.
Soak in the relaxed vibes of the resort, immerse yourself in the mystical spirit of India, and restore your inner balance while surrounded by a serene environment. The sandy beaches are waiting for you to dig your toes in and the sunsets are spectacular.
Don't forget insurance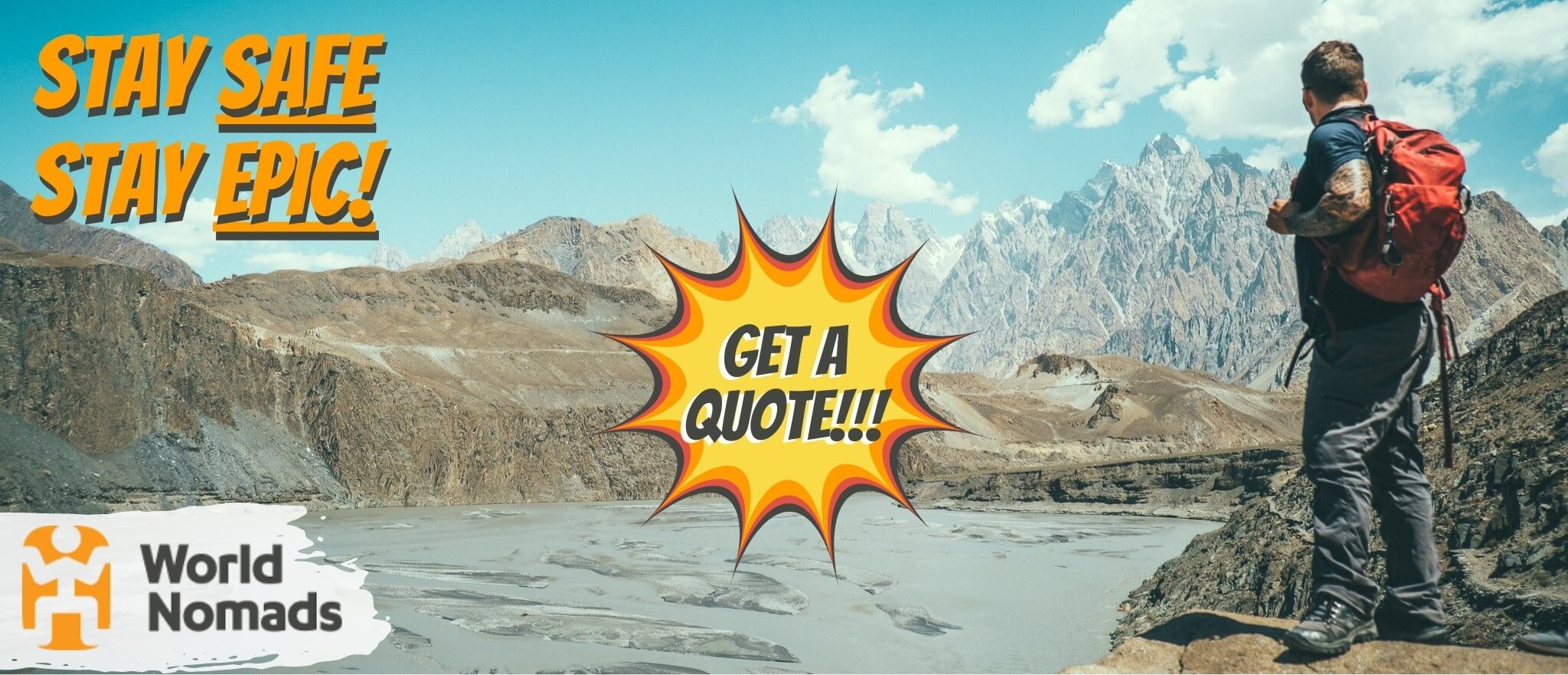 World Nomads' mission is to support and encourage travellers to explore their boundaries. They offer simple & flexible travel insurance, and safety advice to help you travel confidently.
They've been doing it since 2002 – protecting, connecting, and inspiring independent travellers just like you.
Get a quote below or read our in-depth review!
World Nomads provides travel insurance for travelers in over 100 countries. As an affiliate, we receive a fee when you get a quote from World Nomads using this link. We do not represent World Nomads. This is information only and not a recommendation to buy travel insurance.
Final Thoughts on Yoga Retreats in India
India is home to one of the oldest spiritual traditions in the world and as such, it makes the perfect environment for inner healing.
Going on a yoga retreat in India is the perfect way to restore balance in your life and get on the right path to wellness. Who knows, maybe the journey will change your entire outlook in life.
When is the best time to go on an India yoga retreat? NOW! Don't waste another minute. If there was a way to be better, wouldn't you grab it? Pick from the list of the best yoga retreats in India and start living your best life.
---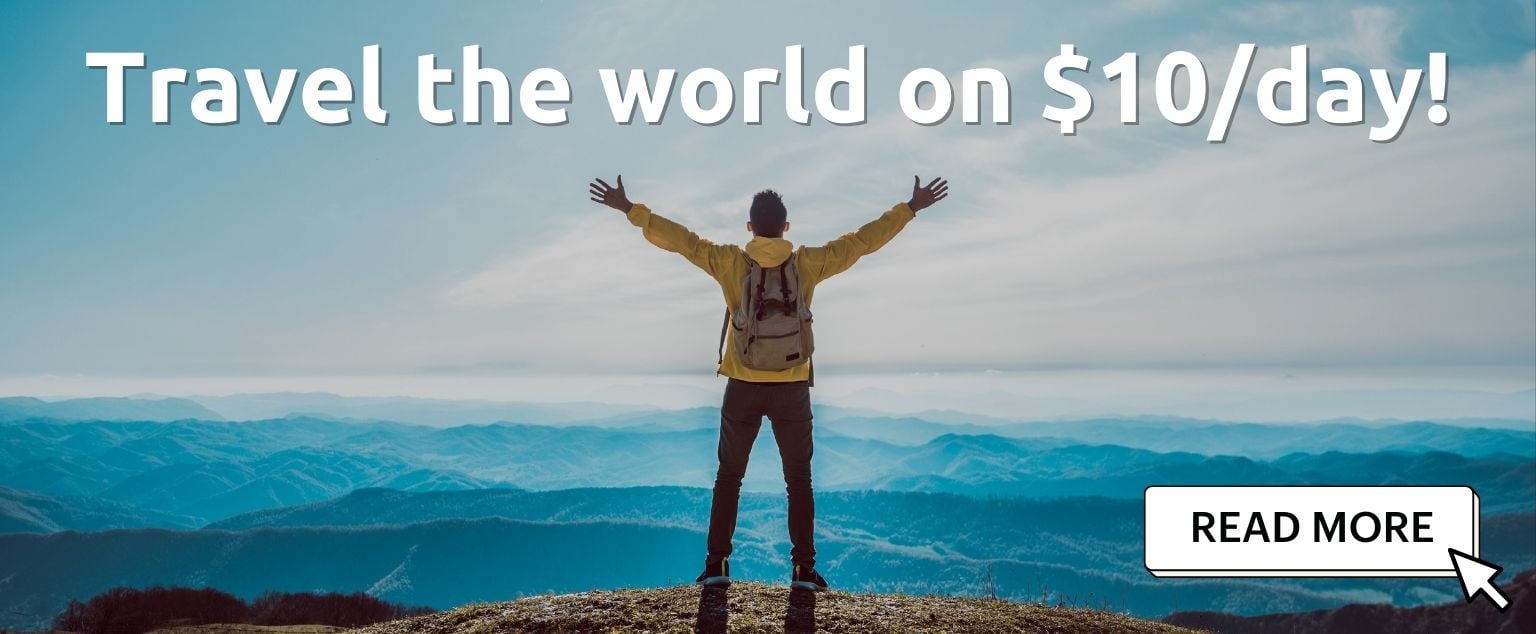 And for transparency's sake, please know that some of the links in our content are affiliate links. That means that if you book your accommodation, buy your gear, or sort your insurance through our link, we earn a small commission (at no extra cost to you). That said, we only link to the gear we trust and never recommend services we don't believe are up to scratch. Again, thank you!