"To find magic in the every day and eternity in the ordinary"
Kerala is India's most South-western state sitting at the bottom-most tip of the giant sub-continent. It stretches out along the Arabian sea bordering Karnataka to its North and with Sri Lanka situated across the Laccadive Sea to the south-east.
Lush Kerala is a nature lovers delight and is amongst India's greenest states being covered from top to bottom in endless forest and jungle. This is partially on account of fertilization from the watery network of tributaries running across it – indeed, the peaceful "Backwaters of Kerala" are one of the states most prized tourist attractions.
Kerala's paradise-esque greenery and natural wonder are a few of the reasons why Kerala is often referred to as "God's own country" which, strangely enough, is an accolade often also bestowed upon my home county of Yorkshire in the UK…
Sleepy Kerala
"Sleepy Kerala" as it is often called, is also amongst one of India's most tranquil and peaceful regions. Kerala is slow & laid back (or Shanti as they say in India) making it a far cry from the bustling Goa to the north and a world apart from the 24/7 bustle found in up in Mumbai.
It is for these reasons that Kerala has found favor as a popular go-to destination for first-time visitors to India, for older visitors to India and especially for solo female travelers to India. Basically, it has all of the charm, mystery, and magic which visitors look for in India but is a lot more chilled out than many other parts of the country.
Human By Nature – The Top Things To Do in Kerala
One of the most special aspects of Kerala is the sheer warmth and kindness of its people. Whilst Indian's are by nature a happy and helpful lot, Keralites especially seem to make an impression on visitors with their warm, soft smiles and their humility. Fittingly, some of my best Indian friends are either Keralite or of Keralite descent (Addi, if you are reading this, big up!).
Whilst you will naturally come across the Keralite during your trip, there are some sure-fire ways to get down with the locals in Kerala and help you build your own local connection. Let's take a look…
1. Get The Local Experience at a Homestay
There is all manner of accommodation available across all of India to suit all budgets and all tastes. There are hostels where you can meet backpackers, swish hotels where you can experience sublime comfort and budget guesthouses where you get a room of your own and maybe a fan.
Another option though is to book a homestay and live with a local family. Traditional Indian homes were built rather large to accommodate numerous children as well as the extended relative's all living together under one roof. However, these days family sizes are gradually reducing and many Indian homes now have a few spare rooms which they rent out to guests.
Booking a homestay is kind of like booking a guesthouse in that you still get your own bedroom but you are living with a real family going about their lives. You get to play with the kids, jive with the grandparents and the Mother may even invite you to come to eat and try some delicious home-cooked Kerala food!
Note that a lot of Homestays still don't advertise on booking sites. In India, it is always worth trying to find accommodation the old fashioned way; by wandering around and checking the places out for yourself.
2.Ride The Rails
Yep, one of the absolute best ways to meet the locals in India is simply by getting on a train. I once took a 16-hour train ride from Kochi up to Goa and after 16 hours of sharing sweet chai and showing photographs of my hometown I had a new Keralite family!
Train travel is one of the best options for getting around Kerala as the network is pretty extensive. There are also regular trains
from Kochi and Thiruvananthapuram headed to either Karnakata or Tamil Nadu.
Is This the Best Backpack EVER???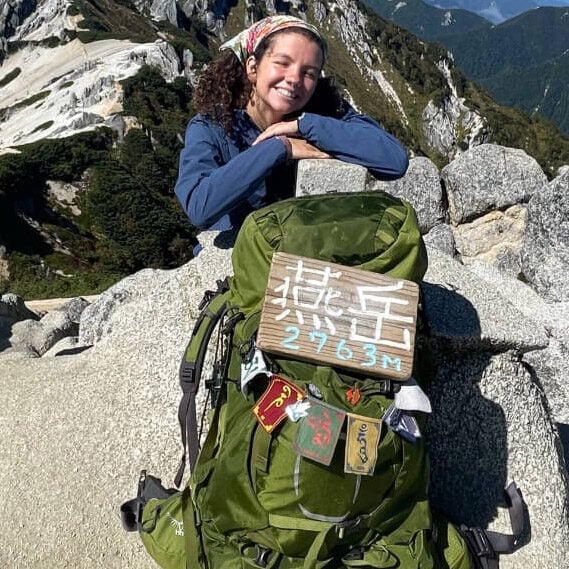 Unusual Things To Do in Kerala
These are the unique things that you can only really do in Kerala and nowhere else in the whole world.
3. Worship The Livings Gods at Theyvam Festival
India's religious & cultural festivals are absolutely legendary. Whilst Holi and Diwali are probably the best-known ones, they by no means the most fascinating.
Rather, one of the most unique and stirring festivals in all of India has to be Kerala's Theyyam Festival, or "living Gods festival". Basically, for several months each year, ordinary citizens of Kerala become God's entering into trance states and granting blessings upon devotees each night during the Theyyam season.
To the outsider, it may just look like somebody dressed in an elaborate costume dancing frantically to music but to Keralites, the transformation is absolutely literal and even the rich and powerful of the state will tremble before the Gods! If you do come to see this spectacle for yourself, you will surely understand why they feel this way; the Theyyam is a powerful, unforgettable experience.
The festival occurs in numerous villages across North Kerala between the months of October to May. Once the festival is over, the Gods return to their ordinary lives. For us, it's one of the best places in the world to visit in October with it's unique vibe.
Safety in Kerala
India can be a real assault on the senses, the body and the mind. This is a country with many lessons to teach. Whilst India is generally not considered a "dangerous" destination, there are actually a lot of little hazards to watch out for.
Perhaps the single biggest danger is traffic. Roads are jammed and motoring standards low and reckless. Take care when crossing roads and try to follow locals across. If you rent a bike or scooter, drive very carefully, cautiously, wear a helmet, and do not drink/drug drive – tourists are killed in this way every year.
Other dangers are disease and sickness. Do not ever drink tap water and even take care when showering in low budget guesthouses as the water can cause infections. Food hygiene standards have improved but "Delhi Belly" can still strike; try to avoid very dirty restaurants, eat only fresh street, frequent busy eateries, and use hand sanitiser.
You should also see your Doctor before visiting as a number of vaccinations are advised.
Read our tips for traveling safely before you fly and always get travel insurance. Check out our roundup of the best travel insurance.
Travel with peace of mind. Travel WITH a security belt.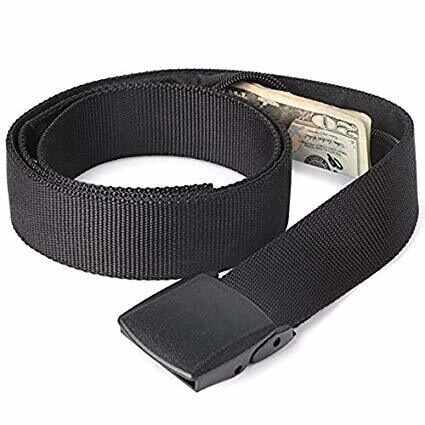 Stash your cash safely with this money belt. It will keep your valuables safely concealed, no matter where you go.
It looks exactly like a normal belt except for a SECRET interior pocket perfectly designed to hide a wad of cash, a passport photocopy or anything else you may wish to hide. Never get caught with your pants down again! (Unless you want to…)
Hide Yo' Money!
Romantic Things To Do in Kerala
Headed to Kerala with your significant other? Great to hear! These are the romantic things to do in Kerala.
4. Head For The Hills
India's Hill Stations are little towns built up into the hills by the colonial rulers who used to retreat to them during the Indian summer when the heat of the lowlands became too much.
The Hill stations are great places to get some mountain air, do some trekking and enjoy epic views. Munnar is the most popular with visitors but if you wish to escape the crowds head to Chinnakanal which is 20km south and a bit quieter.
Be sure to take a visit to the tea plantations where you can watch hard-working Keralites picking leaves in the traditional way.
5. Relax on Sleepy Backwater Tour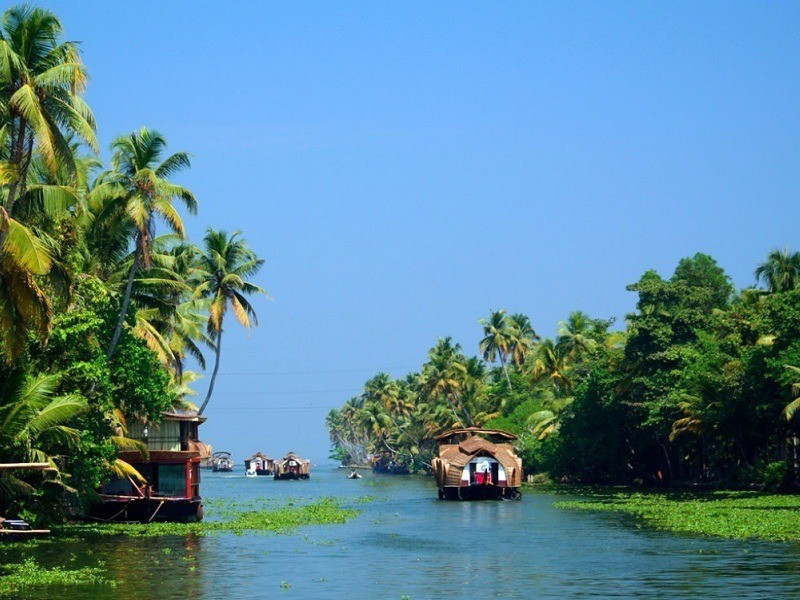 As I said earlier, Kerala is crisscrossed by a network of rivers and tributaries known as the "backwaters". The backwaters are one part local transport network (seriously, kids paddle a boat to school!) as well as being a source of sustenance providing fresh fish.
You can take a tour of the back-waters and ride in a traditional wooden boat. Tours can last a few hours, all day long or you can even live on a traveling houseboat for a few days and spend your evenings watching the moonlight bounce across the waters.
Alleppey is a very popular city in which to take a back-water tour although they can also be arranged from one of the many tour operators based in Kochi.
Do You Need Travel Insurance
Don't forget to sort your travel insurance! We've put together a roundup of Travel Insurance for backpackers – check it out here, or if you're low on time, get a quote from World Nomads, our favorite travel insurance provider.
ALWAYS sort out your backpacker insurance before your trip. There's plenty to choose from in that department, but a good place to start is Safety Wing.
They offer month-to-month payments, no lock-in contracts, and require absolutely no itineraries: that's the exact kind of insurance long-term travellers and digital nomads need.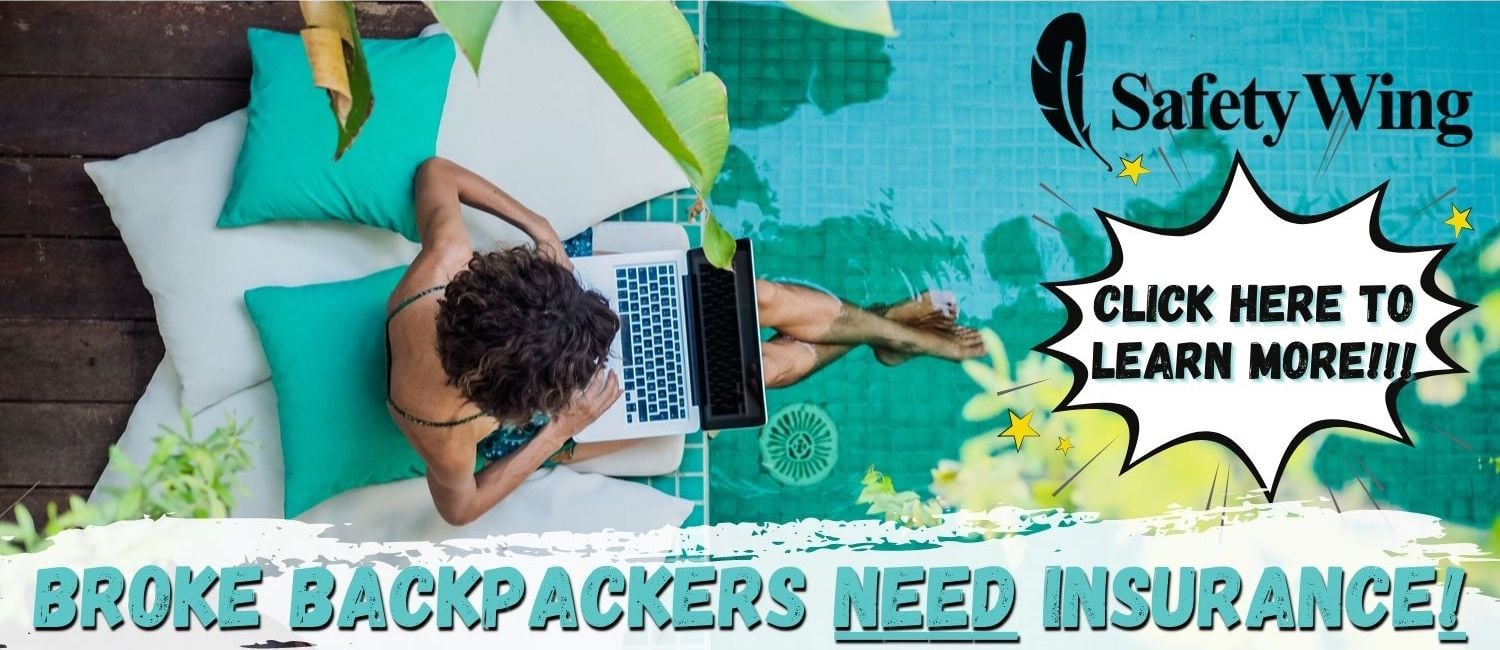 SafetyWing is cheap, easy, and admin-free: just sign up lickety-split so you can get back to it!
Click the button below to learn more about SafetyWing's setup or read our insider review for the full tasty scoop.
Free Things To Do in Kerala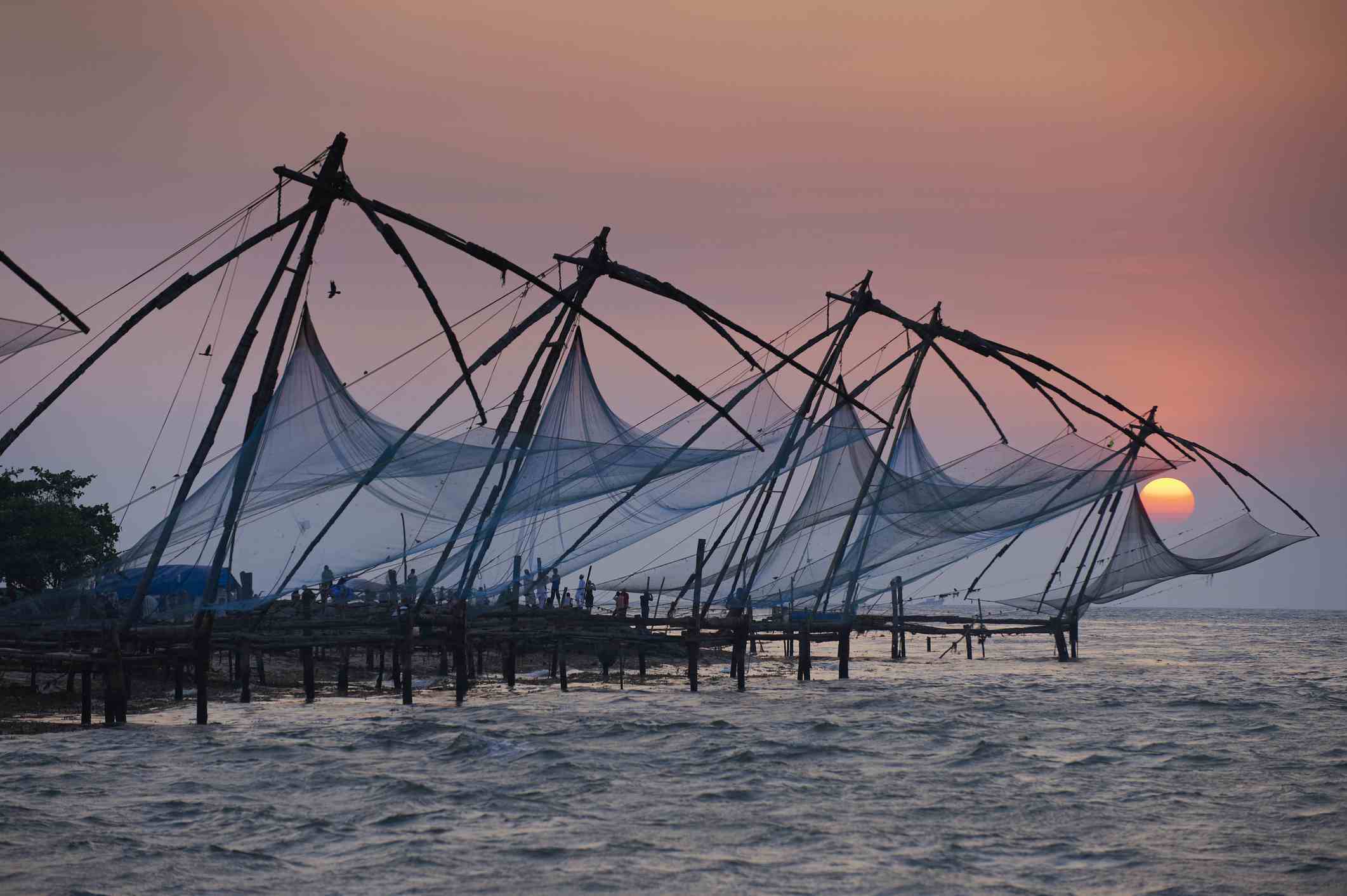 So what of Kerala aside from the human touch? What is there to actually do other than rub shoulders with the wonderful locals? What are the best experiences and the best things to see and do in Kerala?
Well, let's take a look…
6. Visit The Old Towns
Kerala's old towns and colonial quarters are lovely. Much of the architecture reflects the Portuguese colonial influence and the old colorful houses and white Catholic churches look like they belong in South America more than in India. It certainly reminded me of being back in Colombia and I had to keep on reminding myself that I was definitely in Asia.
The most prominent example is the old town in Kochi/Cochin known as Fort Kochi. You can stay in a traditional family home, tour the old colonial buildings and then stroll along the seafront to watch the local fishermen.
What to Pack for Kerla
On every adventure, there are five things I never go traveling without: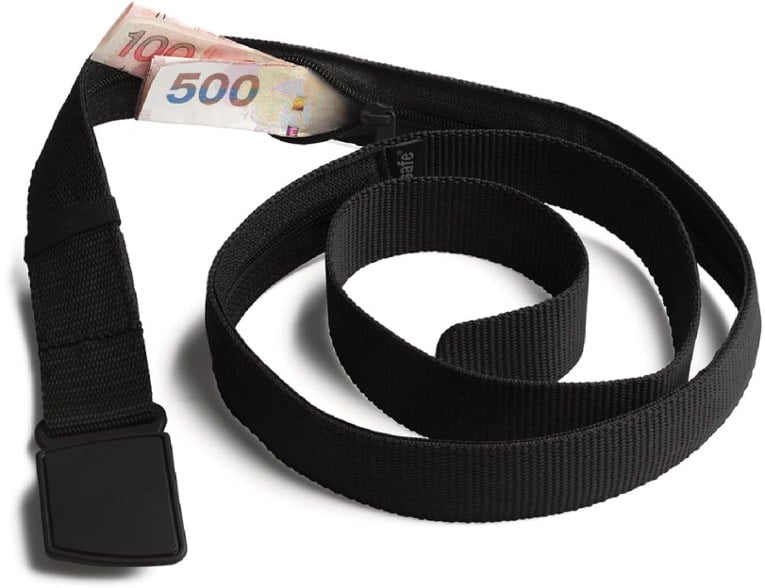 1. Security Belt with Hidden Pocket: I never hit the road without my security belt. This is a regular looking belt with a concealed pocket on the inside – you can hide up to twenty notes inside and wear it through airport scanners without it setting them off. This is hands down the best way to hide your cash.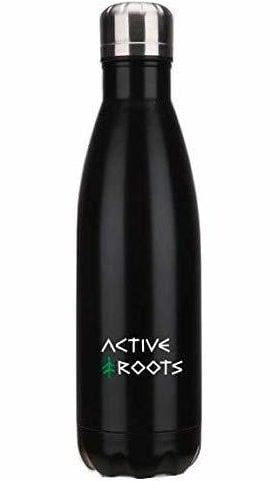 2.Travel Water Bottle: Always travel with a water bottle – it'll save you money and reduce your plastic footprint on our planet. AR bottle are tough, lightweight and maintain the temperature of your beverage – so you can enjoy a cold red bull, or a hot coffee, no matter where you are. For every AR bottle sold, we donate 10% to PlasticOceans.org – an initiative to reduce plastic in our oceans!
3. Microfibre Towel: It's always worth packing a proper towel. Hostel towels are scummy and take forever to dry. Microfibre towels dry quickly, are compact, lightweight and can be used as a blanket or yoga mat if need be.

4. Headtorch: Every backpacker should have a head torch! A decent head torch could save your life. If you want to explore caves, unlit temples, or simply find your way to the bathroom during a blackout, a headtorch is a must. Currently, I'm using the Petzl Actik Core rechargeable headlamp – an awesome piece of kit! Because it's USB chargeable I never have to buy earth polluting batteries.
For plenty more inspiration on what to pack, check out my full backpacking packing listAlso see this helpful list of what to bring and what to wear in India
Other Things To Do in Kerala
7. Savour the local Cuisine
Kerala cuisine is pretty unique in India as it is notably less spicy that the food found in the rest of the country. In terms of spiciness, many of the typical local dishes are in the milder "Korma" range. However, don't think that less spice means less taste because it does not; Kerala food is delicious as well as being healthy and hearty using a wide array of vegetables.
Of course, being next to the sea and riddled with waterways, Kerala fresh fish is also plentiful. Either ask for the catch of the day or the fish curry. You will not be disappointed.
Kerala is also a great place to learn to cook Indian food. My friend once did a 5-day cookery course in Kerala and has been wowing us all at his dinner parties ever since.
8. Stretch into a Yoga Class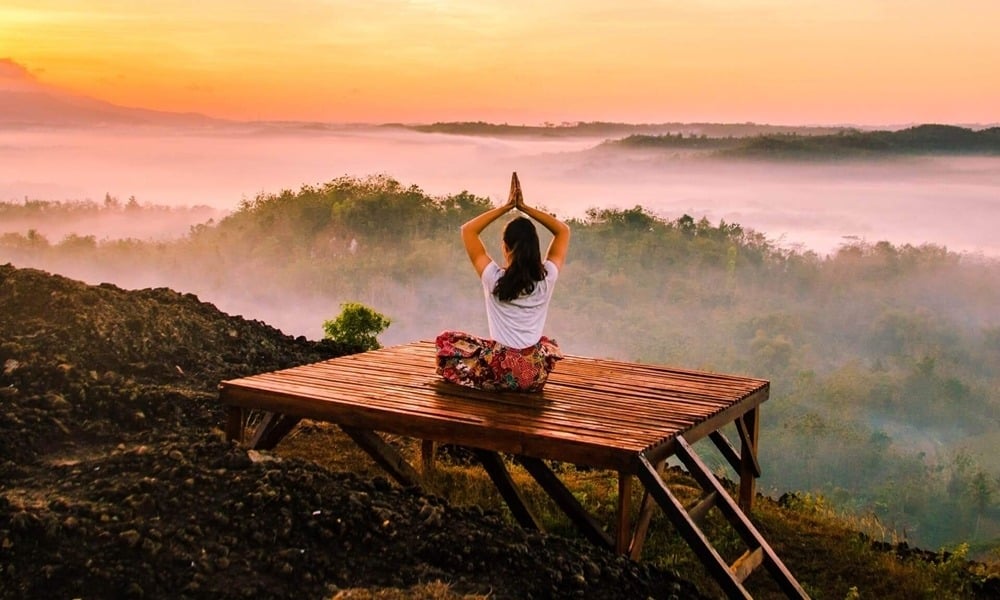 Yoga is ubiquitous in India and each year the country churns out countless scores of newly qualified Yoga teachers. Yes you can do Yoga pretty much anywhere in India but Kerala continues to be a very popular destination for it.
This is partially because the state is so chilled out that getting into the Yoga routine comes naturally. There are also some top-notch Yoga retreats in India, especially in Kerala. Finally, because of Kerala's reputation as being especially welcoming for solo travellers t India, many solo travelers come here to do their Yoga courses.
The hippy/backpacker hub of Varkala is a great spot for Yoga centers. It's also a fun place to meet with other backpackers.
9.Breathe Slowly and Clearly in Meditation
As with Yoga, no visit to India is complete without at least a little bit of mediation. Even if you don't consider yourself to be a "spiritual" person, mediation has been scientifically proven to reduce stress & anxiety, improve sleep and enhance concentration. There are loads of different mediation styles and techniques available and you can try pretty much all of them in Kerala.
Personally, I did a 10-day silent, Vipassana meditation in Kerala in the city of Chengannur. It was hard work but it was also incredibly rewarding. You find out more about Vipassana from Dhamma.org.
Conclusion
Well there you have it! Sleepy Kerala is perhaps India's greenest, most serene and most magical state and we are sure you're gonna love it as much as we do.
---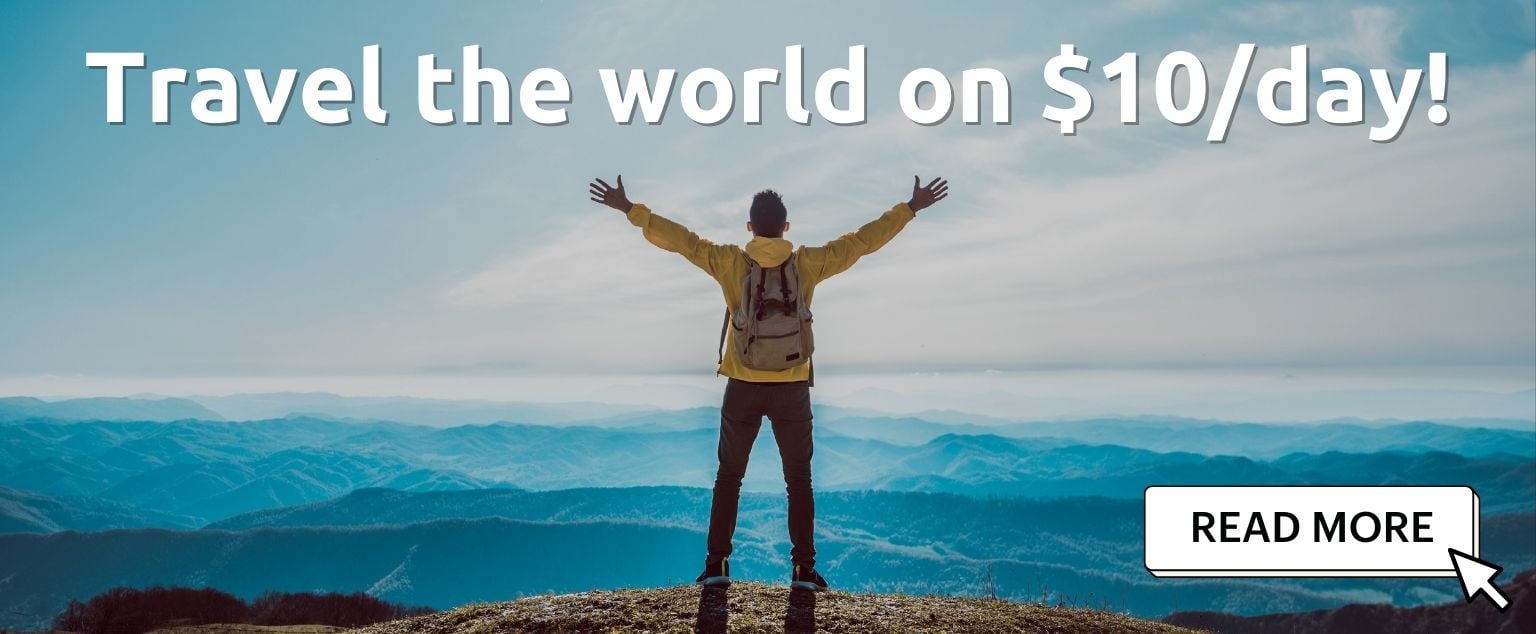 And for transparency's sake, please know that some of the links in our content are affiliate links. That means that if you book your accommodation, buy your gear, or sort your insurance through our link, we earn a small commission (at no extra cost to you). That said, we only link to the gear we trust and never recommend services we don't believe are up to scratch. Again, thank you!