When you think of traveling in India, I'm sure the first things that come to mind are the usual: the Taj Mahal, the mighty Himalayas, a rainbow of colors, and the psy-trance vibes of Goa. And while India is absolutely all of those things, there's another feature of this fantastical subcontinent that's forever left off most travelers bucket lists – islands. 
Yes, you read right. India actually has a bunch of special and unique islands. From azure colored seas that will make you feel like you're in the Maldives to pieces of land, casually laid out amongst the backwaters of "God's own Country," Kerala, a whole host of different isles can be found in this massive country. 
But as they seem to be a bit of an open secret, deciding WHICH of India's islands to visit is where we need to start. When I arrived in India, I had no idea half these locales even existed! So I'm going to give you a head start.
Whether you're after a tropical paradise or a riverside relax, surprisingly, India's already got perfect pocket islands of paradise. So let's get right into it – these are the BEST islands in India, for all kinds of beach lovers.

Do You Want to Travel FOREVER??
Pop your email in below to get a FREE copy of 'How to Travel the World on $10 a Day!'.
The 8 BEST Islands in India
Way off the beaten track of India's well-trodden travel trail are the islands. That's great! That means raw, authentic Indian island experiences are ahead. After reading this, your backpacking trip to India should look a little more tropical…
1. Majuli
A majestic and often unvisited river island in India's Brahmaputra, Majuli should be one of your first priorities when considering which of the best islands in India to add to your itinerary. Spend your days cycling about this gem of the Assam state for a special insight in this special area of our globe.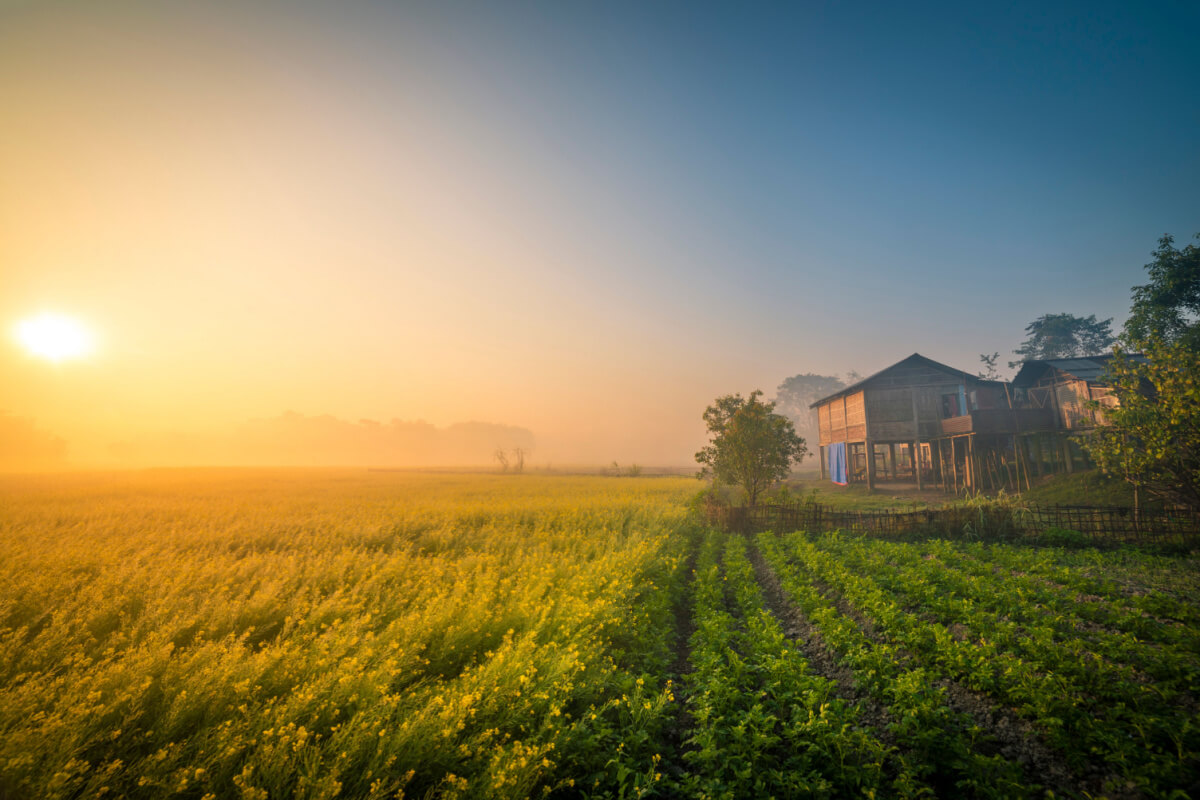 Unlike other river islands, Majuli is surrounded by sea grass and you'll be hard-pressed to find anything else like this in our galaxy.
Why visit: The largest river island in the country gives you a peak into unique culture compared to the rest of India.
When to visit: October – March, Majuli is unfortunately at a huge risk during the monsoon so don't get caught in that.
How to get there: Take a ferry from Jorhat which you can reach easily from Guhawati.
With a spot on the tentative list of UNESCO World Heritage sites, Majuli isn't just pretty: this top Indian island is incredibly special. The sad part is this magical river isle is fast disappearing.
Erosion continues to gnaw at the river banks, shrinking the island slowly but surely. All more of a reason to visit as soon as possible, as the people and Assamese culture are both just as beautiful as the island itself.

Do You Want to Travel FOREVER??
Pop your email in below to get a FREE copy of 'How to Travel the World on $10 a Day!'.
2. Diu Island
When talking about what islands are in India, the Gujarati paradise of Diu often comes up quickly in conversation. It did for me at least. Almost as quick as it was for me to book one of the good hostels and pack my bags to go.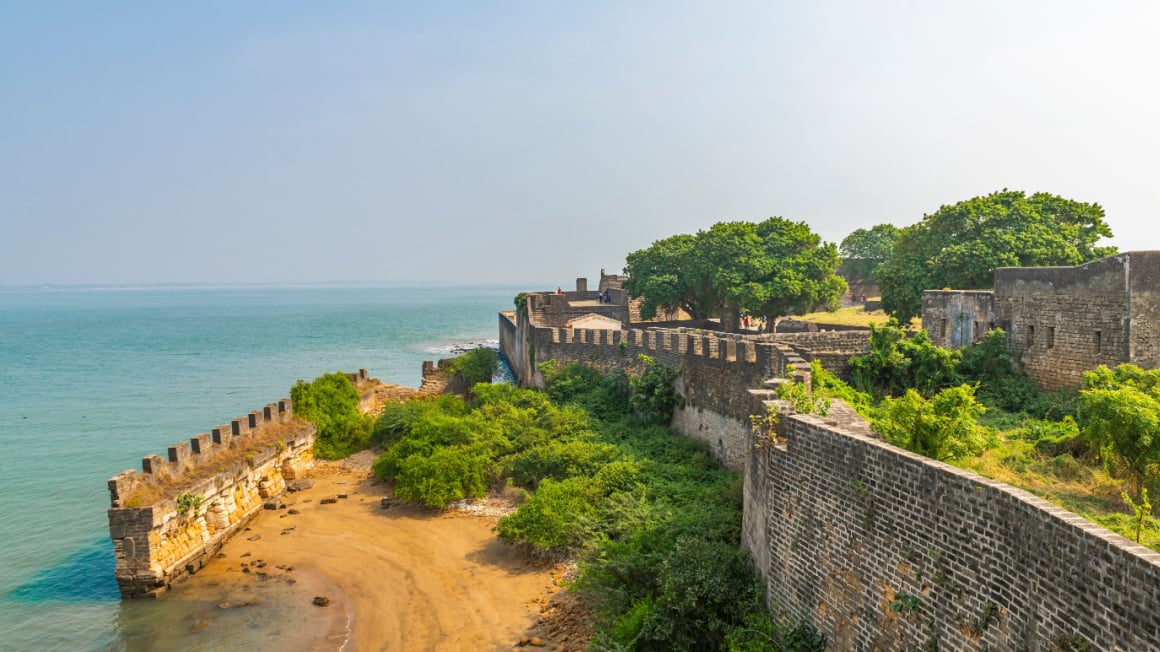 Out of all of India's islands, none seem to take on an entire other culture quite as well. The Portuguese influence here is palpable and the architecture is incredibly unique for the region.
Plus, the seafood is absolutely legendary. And, while alcohol is illegal in Gujarat state itself, it has a lovely blind eye turned in Diu.
Why visit: Home to some of the best beaches in India, Diu has a vibe that you truly won't find ANYWHERE else in India!
Best time to visit: October – April
How to get there: Diu is well connected to mainland India by air, rail, or even road.
Aside from its cultural icons, the best places to visit in Diu are undoubtedly its beaches. I found Vanakbara and Jallandhar to be two of the best for swimming, while Goghla and Nagoa are where you should head for all kinds of watersport activities like snorkeling, parasailing, water skiing, and boating.
3. Lakshadweep
Not many people have heard of this Indian island before – I certainly hadn't even after spending months traversing the country. Located in the Indian Ocean, this union territory is actually an archipelago of 36 atolls. Very few foreigners visit, and even most Indian citizens don't make it here!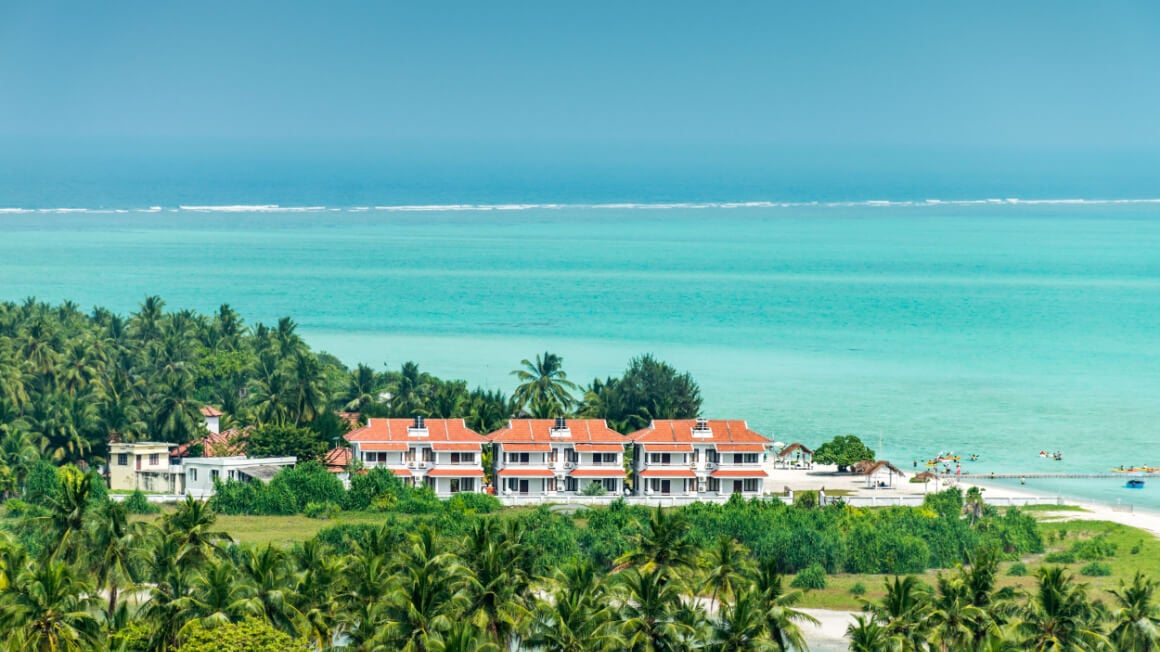 Dive into the islands (literally) with snorkeling and diving excursions, or even kayaks. Go back to basics and go swimming – in the most crystal waters you can think of. Seriously, India beaches hardly get better than this.
Why visit: Besides being absolutely stunning, this is the best island in India to visit if you revel in off-the-beaten-path adventures.
Best time to visit: As with the best time to visit India generally, October – April is when Lakshadweep should be on your itinerary
How to get there: Ships and flights from Kochi in Kerala are the best options. Meanwhile, ferries are best to get between islands.
As there are 36 islands that make up this massive region, you're going to have to narrow things down a bit. I recommend choosing 2 or 3 islands depending on the amount of time you have: Agatti will likely be where you first land, with Bangaram Thinnakara and Kalpati also being solid choices. If you're wondering how to get between beaches, an assortment of ferries have gotcha covered.
4. Swaraj Dweep (Havelock Island)
The largest island in the distant Andaman chain, this is yet another spot that will make you feel like you're far, far away from what are regarded as the typical places to visit in India. And in reality … you will be!
The Andamans are closer to Southeast Asia than the mainland, and Havelock is the largest in this chain of hundreds of isles. With water as blue as a smurf's vomit settled along white stretches of sand, don't be surprised if you want to stay here for just about ever.
Why visit: It's a true tropical paradise with lots of coral and epic scuba diving.
Best time to visit: February – June
How to get there: Ferries from Port Blair, where most Andaman journeys begin, depart regularly.
As this is one of the more expensive of India's best islands, it makes for a perfect honeymoon destination or splurge of a getaway. Expect many epic eco resorts and comfy hotels to choose from. As for what to do, Elephant Beach is particularly iconic, you have to see the ocean so blue in person to truly believe it's real.
5. Neil Island
No doubt a top contender on this list of the most beautiful islands in India, Neil is another Andaman stunner that's also known as Shaheed Dweep. Yes, we've touched on some pretty epic Indian beaches already. But it's here that you'll truly find some of the most incredible stretches of sand in the entire country.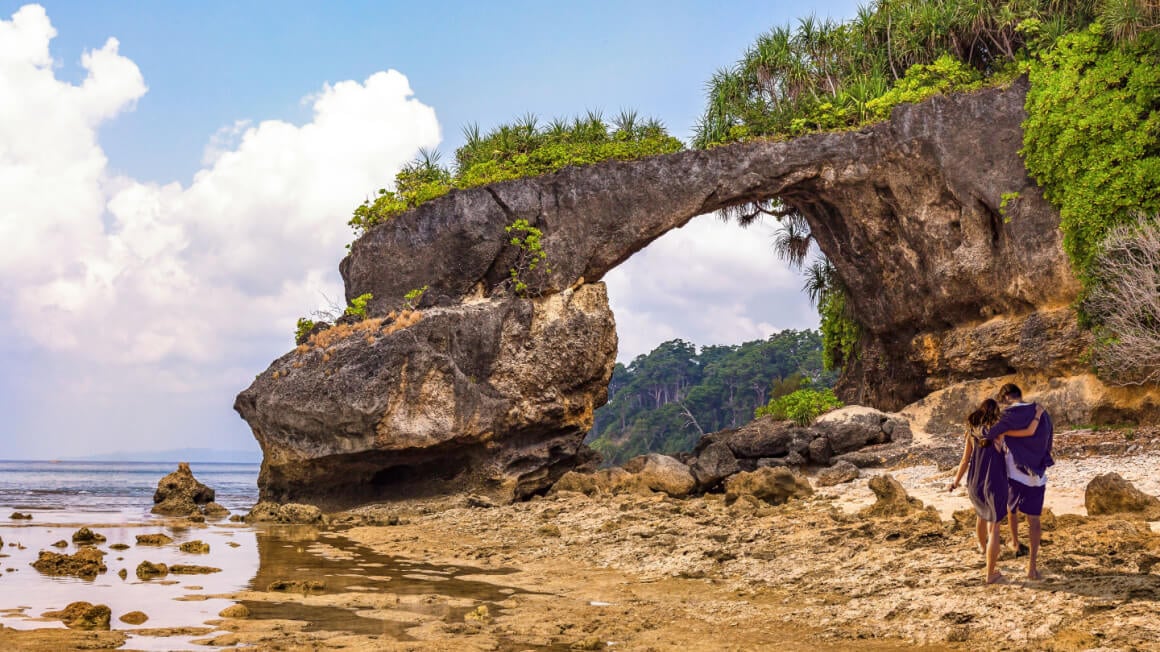 With an area of only 18.9 square kilometers, you can easily do a day trip here from the much larger Havelock. But I highly recommend staying for a few days… and you'll understand why as soon as you step off the ferry.
Why visit: Insane snorkeling and diving opportunities mixed with laidback, local vibes.
Best time to visit: February – June
How to get there: Ferry from Port Blair.
Neil Island is undoubtedly the best island in India to travel on a budget. The beaches look like they belong on luxury magazine covers, but the prices are for those of us who prefer beach huts, campfires, and casual eateries. There's also a small local population that I highly recommend you try to immerse yourself in to get to know it even better.
Rent a bicycle or a scooter and get lost for a bit, partake in some epic water activities, and catch an unmatched sunset from one of the numerous beautiful beaches. Don't forget to leave yourself with some days on your itinerary to extend your stay. You'll thank me later.
6. Munroe Island
I'm sure the backwaters of Kerala are already on your India itinerary, but did you know one of the best Indian islands is ALSO located in this lush green wonderland? I'm not telling you to skip staying in Alleppey – it really IS a must-see.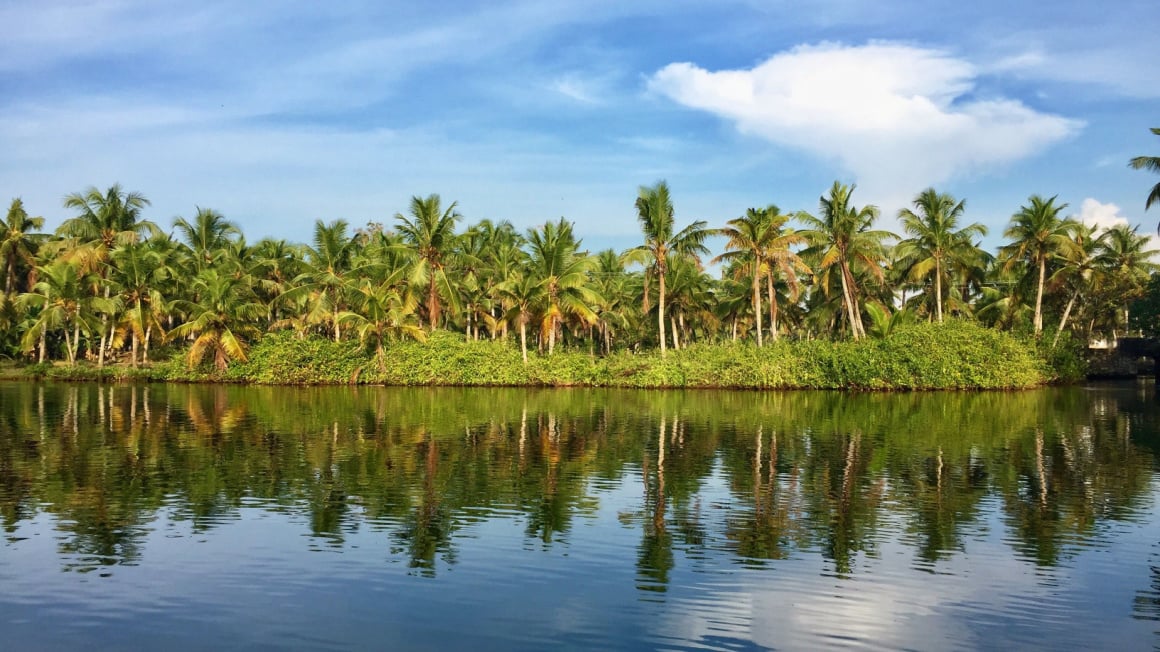 But I am telling you to make some time for Munroe. Located near Kollam city, you're looking at a two-hour drive before you head into the water.
Catch a fiery sunset, or set your birdwatching days into your core memory bank. Paddling around by canoe is the best way to experience this inland island, though boats are another option.
Why visit: Mind-blowing wildlife and a different type of island/beach vibe than what you'd expect.
Best time to visit: December – April
How to get there: Ferries from Perumon Ferry Terminal as well as trains and taxis are all viable options from Kollam.
If you're wondering where to stay in Munroe Island, rest assured that a variety of options exist for all budgets and travel styles. Mariyalayam Munroe Island Residency is a solid mid-range option with a fantastic location and great food, while budget backpackers like myself might prefer a cheaper, more authentic stay in a place like the Munroe Island Backwaters Homestay.
If you're seeking something truly unique, do try to plan your visit around the Kallada Jalotsavam snake boat race which takes place either in August or September each year.
7. St. Mary's Island
Situated in Karnataka, one of my favorite Indian states, is St. Mary's, which is arguably one of the most unique islands in the entire country. While it may not be huge or filled with stunning beaches, it has a feature you literally will not find anywhere else: basalt lava rock columns.
Yup – big ol' Indian lava rock formations. Dozens of clusters of these peculiar formations dot the island, which is actually a cluster of four tiny islets.
Why to visit: The landscape looks like some Game of Thrones set. Plus the sunset vibes on a clear day are absolutely unbeatable.
Best time to visit: October- March
How to get there: Grab a ferry from Malpe Beach starting at 9:00 AM. The last ferry back leaves St. Mary's at around 4:30 PM.
Coconut-laden palm trees seem to stretch on forever into the distance, and the space is a welcoming playground for dozens of species of tropical birds to frolic in. Like pretty much all of India's top islands, plan your trip for dry season. While some are accessible year-round regardless of weather, the ferry service to St. Mary's shuts down when the monsoon hits.
8. Barren Island
Perhaps I've saved the best for last – at least in my adventurous opinion. Barren Island, also located in the Andamans, is the rarest island in India.
Why?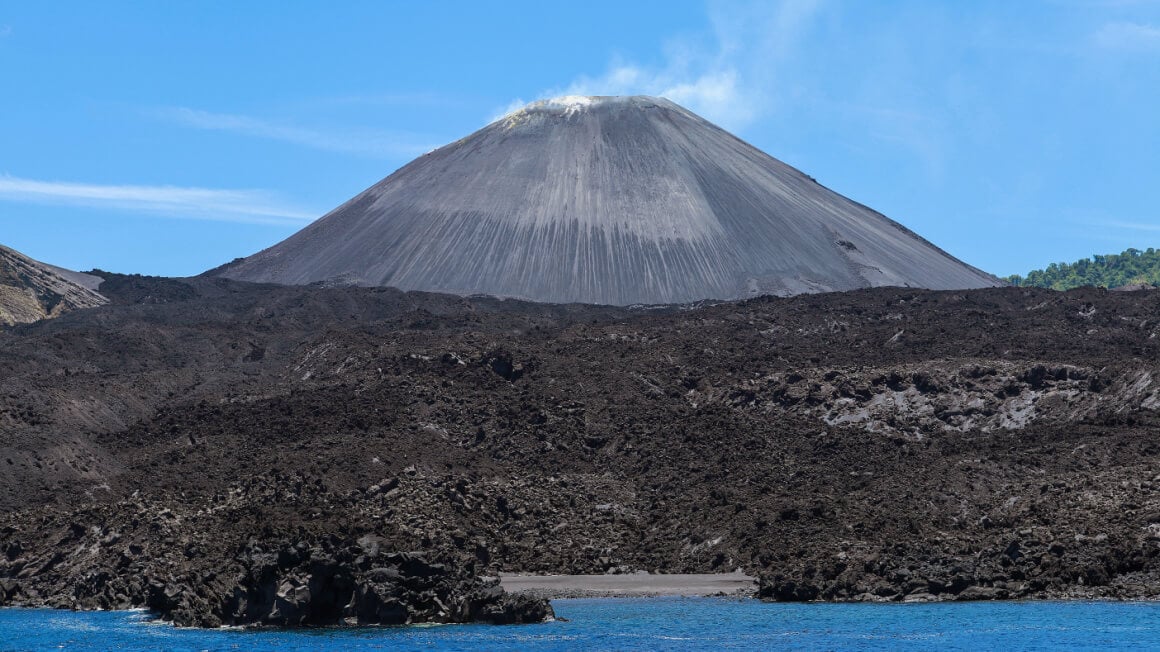 Because it's home to an ACTIVE volcano, which also happens to be the only volcano in the entire Indian subcontinent. Having last erupted in 2017, exploring this island will be just a little different as travelers aren't allowed to step foot on shore. Instead, a liveaboard ship will take you out to the island, and that's where the real fun begins.
While Barren is of course the reason to head out, the waters surrounding it are a diving and snorkeling paradise.
Why visit: It's an active volcano, mate! But also the snorkeling and diving are sick – it may be a bit pricey for budget backpackers but this is worth the splurge! Save some cash by adding your own snorkel gear to your India packing list.
Best time to visit: December – April
How to get there: You'll have to book a liveaboard boat tour from either Port Blair or Swaraj Dweep.
What makes the diving here so special is you'll get a chance to witness dolphins, manta rays, corals, and even rock lava caverns. The ride out is an adventure in and of itself – expect a journey of just about 4-5 hours that will start bright and early before dawn.
Don't Forget Insurance for the Islands!
Before any trip, getting solid travel insurance is the best way to set yourself up. Especially when you're traipsing around India's beautiful and bold islands, you don't want to get caught out.
ALWAYS sort out your backpacker insurance before your trip. There's plenty to choose from in that department, but a good place to start is Safety Wing.
They offer month-to-month payments, no lock-in contracts, and require absolutely no itineraries: that's the exact kind of insurance long-term travellers and digital nomads need.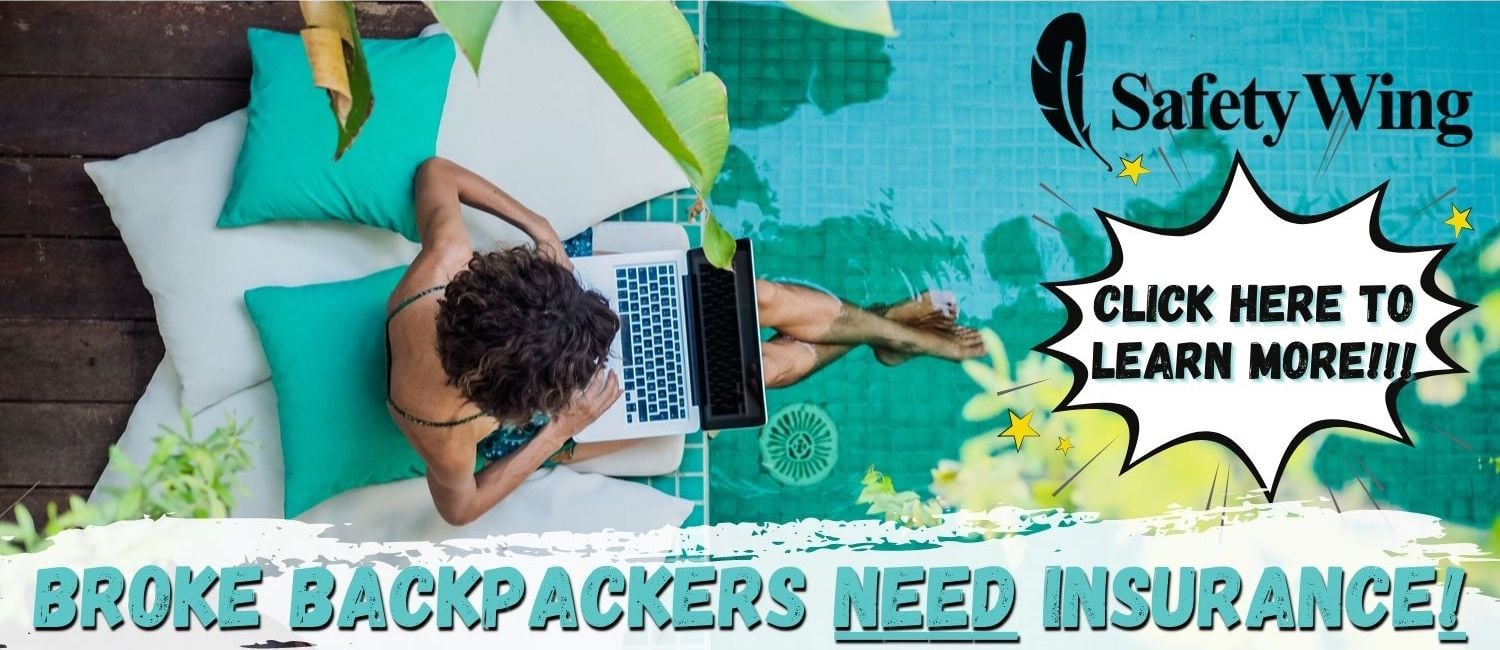 SafetyWing is cheap, easy, and admin-free: just sign up lickety-split so you can get back to it!
Click the button below to learn more about SafetyWing's setup or read our insider review for the full tasty scoop.
Final Thoughts on the Best Islands in India
When I went to India, I wasn't expecting much chill time. But when I stayed down at sea level, looking over the horizon with my coconut in hand, I was more at peace than in most of my travel life. Not really what you expect from the love/hate reputation that India usually has.
Of course, the islands have their quirks. Where doesn't? It's these quirks that give India an immeasurable opportunity to stamp your travel life with eye-opening experiences.
If you're stepping into the island scene first time, I really recommend Diu Island. Compared to other islands in India, getting to and between this island is as easy as it gets. It's little effort for maximum reward.
But if I could go back to any island, I'd be back to Havelock in a heartbeat. It's stunning in itself, but getting between this island and Neil Island is so easy: it's a 2-in-1.
If you have another island in India that you absolutely love, tell us about it in the comments! We'd love more surprises in our lives.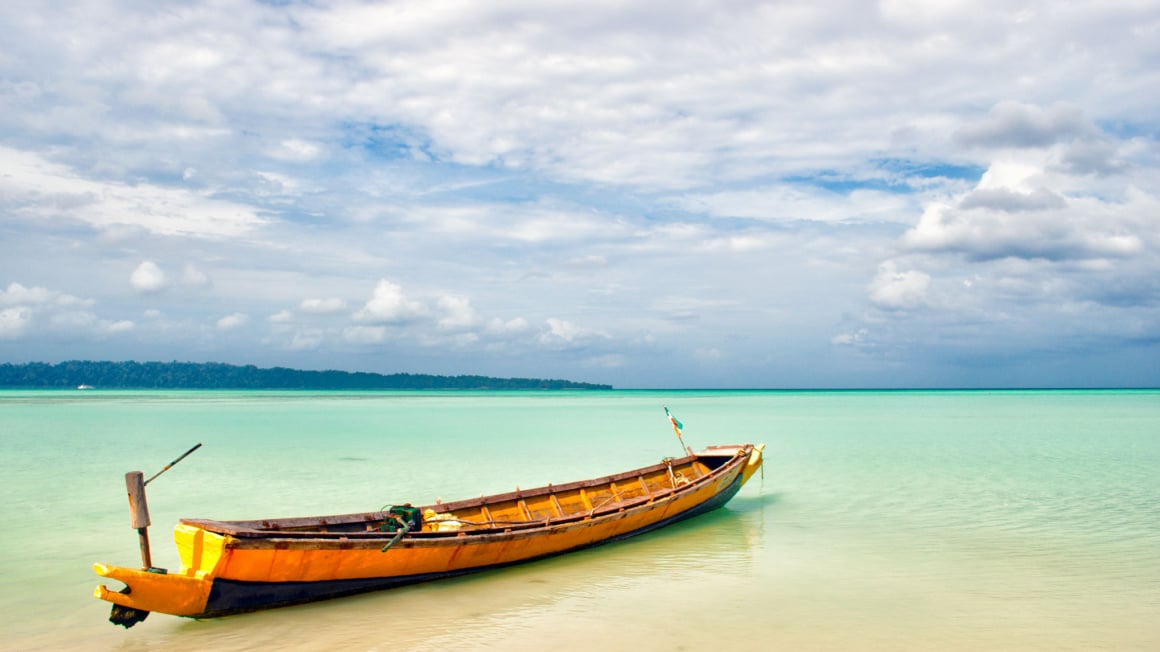 ---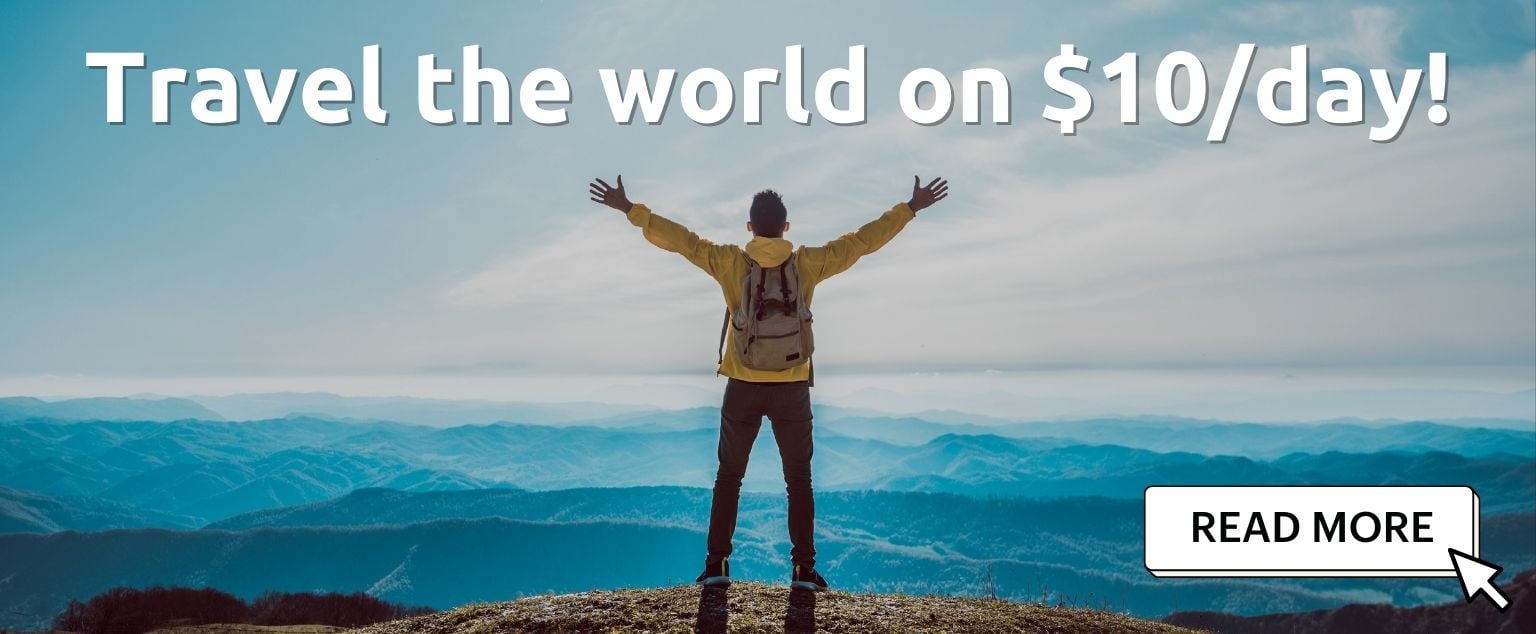 And for transparency's sake, please know that some of the links in our content are affiliate links. That means that if you book your accommodation, buy your gear, or sort your insurance through our link, we earn a small commission (at no extra cost to you). That said, we only link to the gear we trust and never recommend services we don't believe are up to scratch. Again, thank you!