It's no secret that India is a treasure trove of history, culture, and architecture, with some truly spectacular sights dotted throughout the vast country.
As one of the most populous countries on earth with a huge land mass, India certainly has plenty on offer for every type of traveler. After all, this is a land of glorious contrasts, with a staggering assortment of cuisines, climates, activities, and natural sites on the menu. No two states are the same and you'll quickly realize there's something special to explore in each area.
Best of all, India's low cost of living makes it one of the most affordable destinations in the world – perfect for backpackers and budget travelers.
The country can be overwhelming for first-timers, though, with vast expanses of land and endless attractions. However, I have visited the country 7 times and founder Will spent over a year exploring the subcontinent. So I have taken our extensive collective knowledge and used it to put together this list of the most beautiful places in India – so let's check them out!
1. The Taj Mahal
If you're looking for the top places to visit in India, then the Taj Mahal in Uttar Pradesh is probably right at the top of your list.
And why not? The Taj is a one of the seven wonders of the world, it adorns the front cover of pretty much every single India travel brochure that was ever published, and forms the centre-piece of most 'first time visits to India'.
Described by Kipling as a "teardrop on the face of eternity" the majestic marble mausoleum is an absolute feast for the eyes built by the Mughal Ruler Shah Jahan in memory of Mumtaz Mahal, his third and favourite wife. Even a jaded travel hack like me will admit that the it is truly impressive monument and an absolute wonder of human architecture.
However, we do have to warn you that the experience of visiting the Taj can be exhausting. Firstly, the city of Agra in which the Taj is located is a bit of a dump and then the streets surrounding the Taj are absolutely thronged with touts and pushers jeering and leering at tourists with cries "Tuk Tuk?" and "Buy something?!". Basically, while I am glad that I saw the Taj on my first trip to India, I have no intentions of ever visiting again.

Do You Want to Travel FOREVER??
Pop your email in below to get a FREE copy of 'How to Travel the World on $10 a Day!'.
2. Goa
Ah, Goa. Easily one of the most beautiful places in India – not to mention the most fun!
With sun-soaked beaches and relics of its Portuguese colonial past, Goa is also one of the most visited states in India (yes, Goa is an entire state). Goa has quite a rich history that dates all the way back to the 2nd century when it was ruled by the Kadamba Dynasty. In 1510, Goa was colonized by the Portuguese who ruled the state for over 400 years. Even though India (forcibly) took over the state in 1961, you'll still find plenty of Portuguese influences in Goa, from the food to the architecture, and even the culture.
Over recent decades, Goa emerged as one of the premier hippy, backpacker and raver hotspots in the world and every winter countless dread-heads decamp en masse to the seaside towns and villages to dance to trance and stretch into Yoga poses. I was a regular visitor to Goa myself for half a decade and considered my spiritual home. However waiting in 2023 I hate to report that the vibe is changing for the worse amidst a rising tide of gentrification ringed with fascist overtones that are choking the bohemian atmosphere.
The best beached in Goa are maybe Palolem and Agonda Beach although there is a lot more going on up in the Northern villages Baga, Anjuna and Arambol.
3. The Siju Caves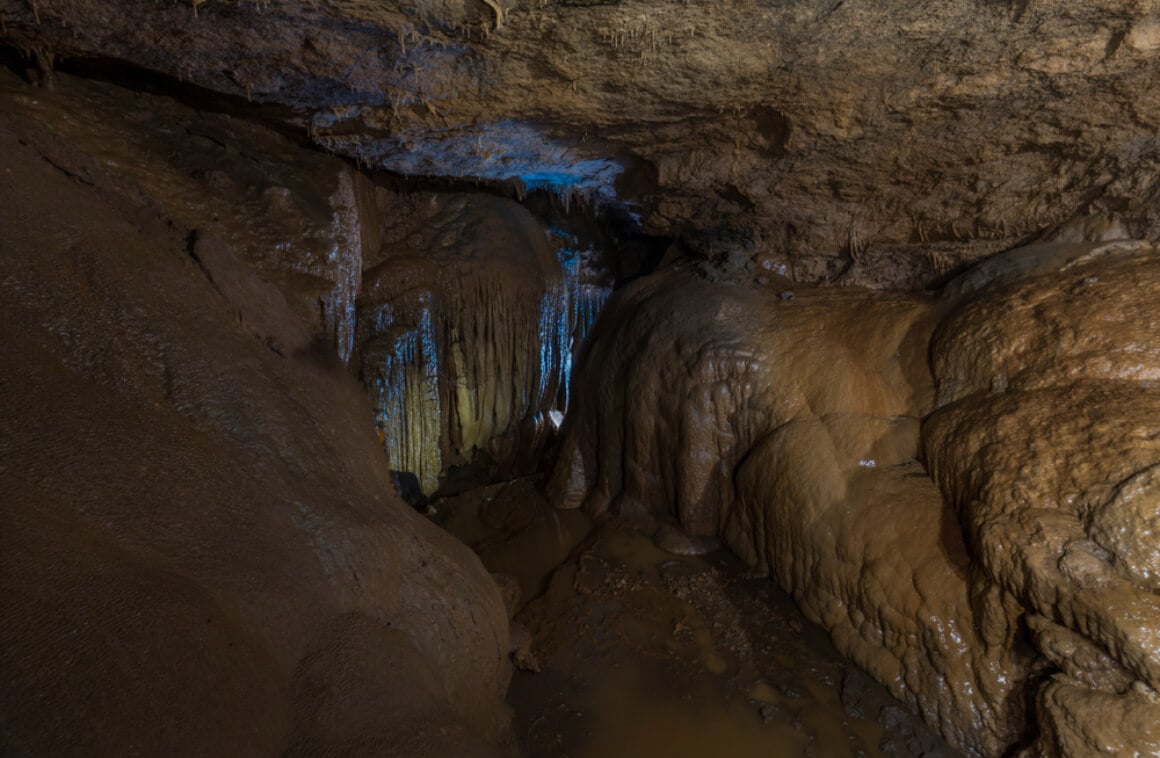 Feeling adventurous? Then head over to the Siju Caves, located on the Meghalaya Plateau. These caves house some of the most beautiful river passages in India. As soon as you step in, you'll be greeted by the trickling sound of water echoing almost mystically between the cave walls.
Be sure to point your flashlights at the walls since the Siju Caves are filled with gorgeous limestone formations. Because several cave chambers are still relatively unexplored, there are labyrinths all over the place. As such, it's strongly recommended to visit with a licensed guide.
Not a lot is known about the Siju Caves. Because the caves have only been explored to a depth of around three miles, no one has completely mapped it out – and the mystery only adds to the allure of the place!
The caves house plenty of White-Blind fish and bats – which is why it's locally known as 'The Bat Caves'.
4. The Valley of Flowers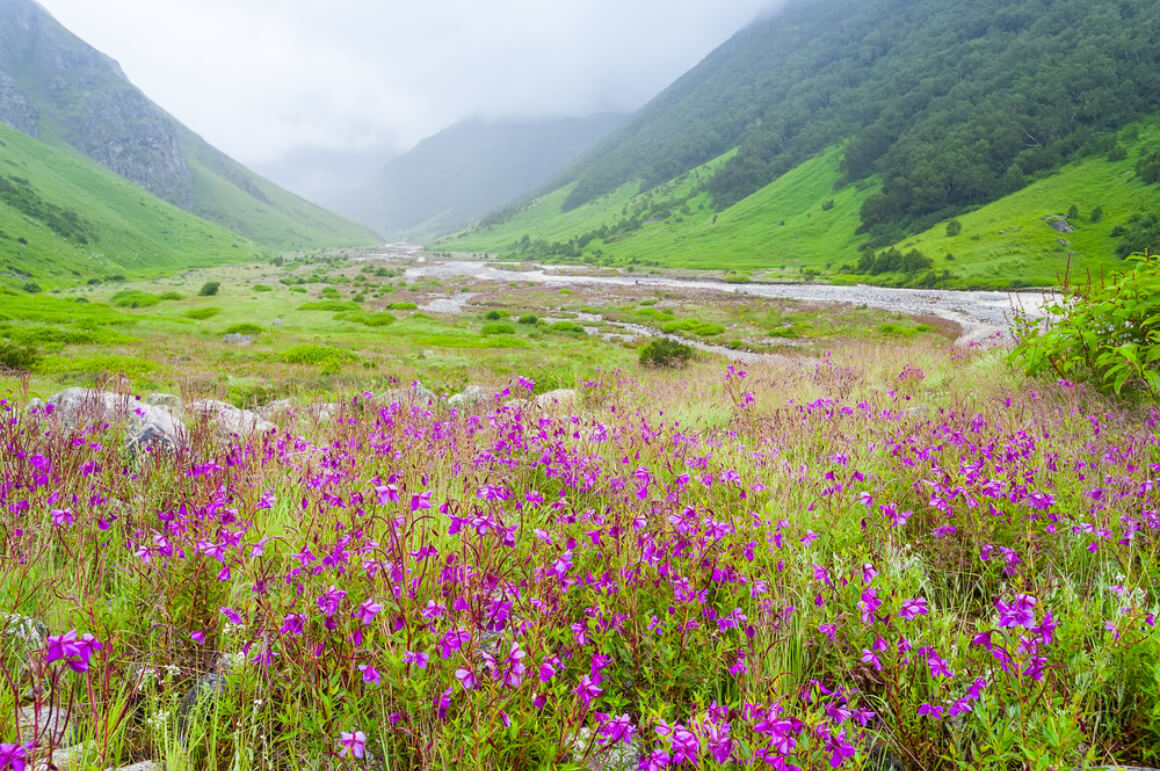 I sure hope your phone is all charged and ready to go because believe me when I say you'll want to immortalize the Valley of Flowers in a few hundred pictures!
An incredible site awash with natural wonders, the high-altitude Valley of Flowers National Park is located between Nepal and Tibet. A site that literally blooms under the monsoon rains, this UNESCO World Heritage Site has around 300 different varieties of mountainous plants and flowers.
According to the locals, this valley was discovered by three British mountaineers in the early 1900s. The three men apparently stumbled upon the place after getting lost in the alpine wilderness. They were so struck by the hundreds of daisies, marigolds, poppies, orchids, anemones, and primulas that they decided to name it the Valley of Flowers.
Undoubtedly one of the most unique places in India, this park is a hotspot for trekking and wildlife-spotting opportunities. It's home to endangered species like the musk deer, blue sheep, snow leopard, and red fox.
The Valley of Flowers is usually closed from October to November. I would recommend that you visit in July and August to see the flowers in full bloom.
Sweet, sweet FREEDOM…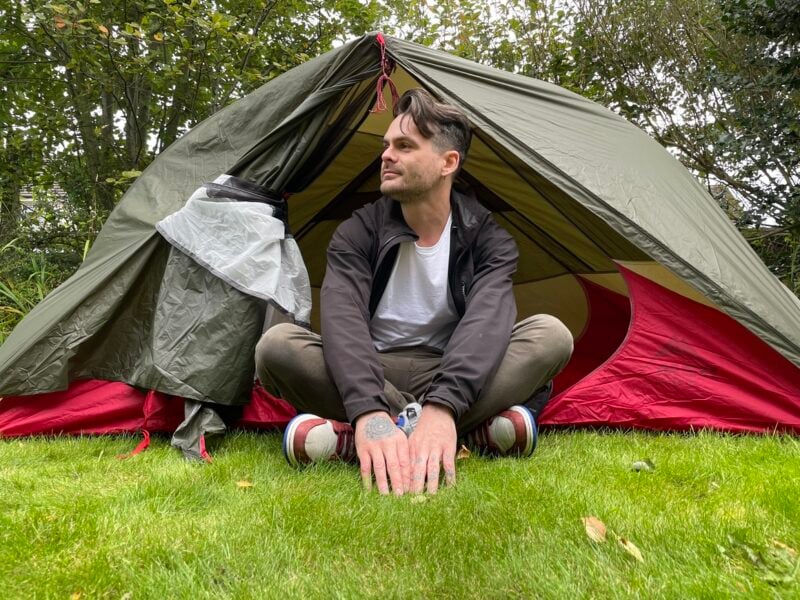 Here at The Broke Backpacker, we love freedom! And there's no freedom as sweet (and CHEAP) as camping around the world.
We've been camping on our adventures for over 10 years, so take it from us: the MSR HUBBA HUBBA is the best damn tent for adventuring…
View on REI
Read Our Review
5. Phugtal Monastery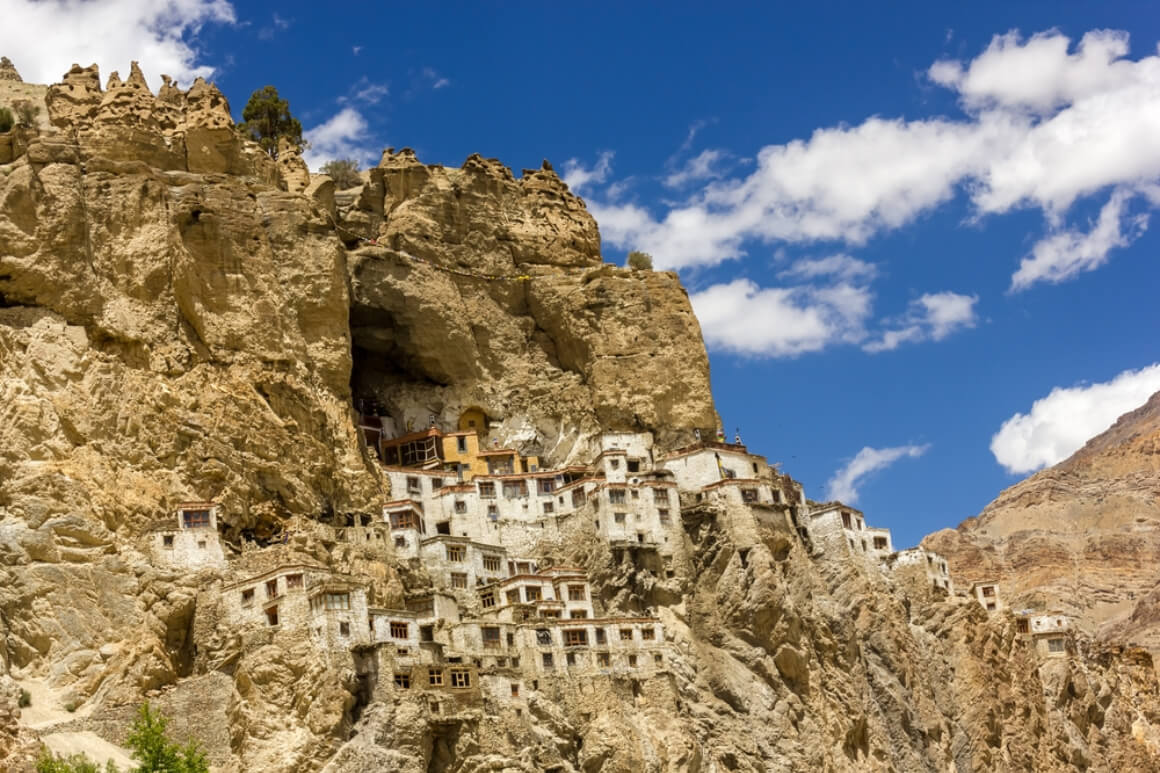 Located in Ladakh, the Phugtal Monastery appears pretty unremarkable at first glance, but this place is shrouded in mystery.
For starters, this honeycomb-like structure is built both inside and around a hollow cave – and no one knows why it was built like that!
An excellent destination for hikers and history buffs alike, the monastery can easily make you feel like you're disconnected from the rest of the world. No wonder it's known as the most isolated monastery in the world! Its remote location is said to be a prime choice for monks looking for seclusion and the only way to reach the monastery is to trek from Cha Village.
Hikers will be glad to learn that the site is surrounded by a vast, rocky landscape hiding pockets of lush greenery, with a milky blue spring snaking between the valleys.
Speaking of water, another mysterious thing about Phugtal is that the cave water always flows at the same pace, regardless of the source conditions. This water is also believed to have medicinal properties.
6. Jaipur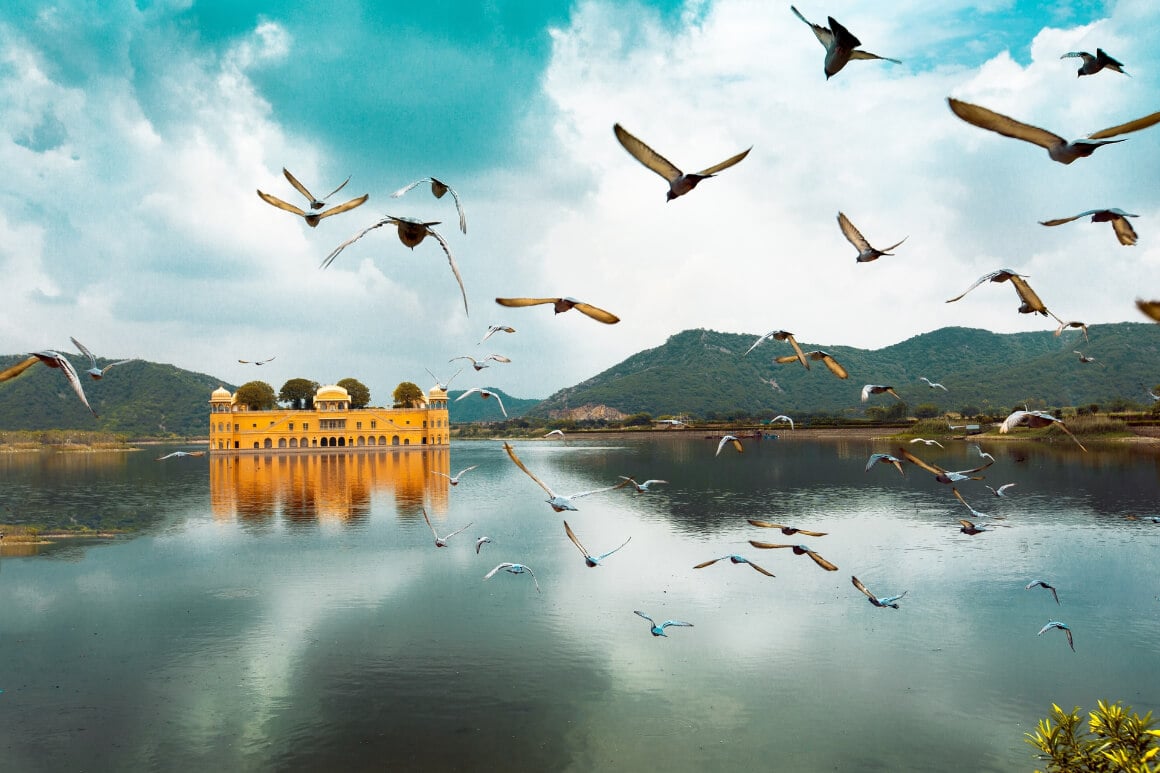 We can't list the beautiful places in India without mentioning Jaipur, Rajasthan's capital city. After all, Jaipur has (somehow…) earned itself the title of '48th most beautiful city in the world'.
Here is the thing though. Jaipur is indeed a wonderful historic city and it does boast some gems such as the sublime Palace of Winds but it is not a particular pleasant place to be. Its hot, dusty, the traffic is incessant and the modern city (built around the old monuments) is a sprawling mess of breeze blocks.
If you do visit, try to hang around for no longer than 2 nights. This gives you time to visit both the city highlights and the splendid Amber Fort situated seven miles from Jaipur perched on a hilltop. Drawing heaps of visitors each year, this fort is actually part of a palatial complex made from white marble and sandstone. If you really want to immerse yourself in Rajasthani culture, don't miss a visit to Chokhi Dhani, a heritage village replete with cultural activities, folk dances, as well as arts and crafts exhibitions.
7. Living Root Bridges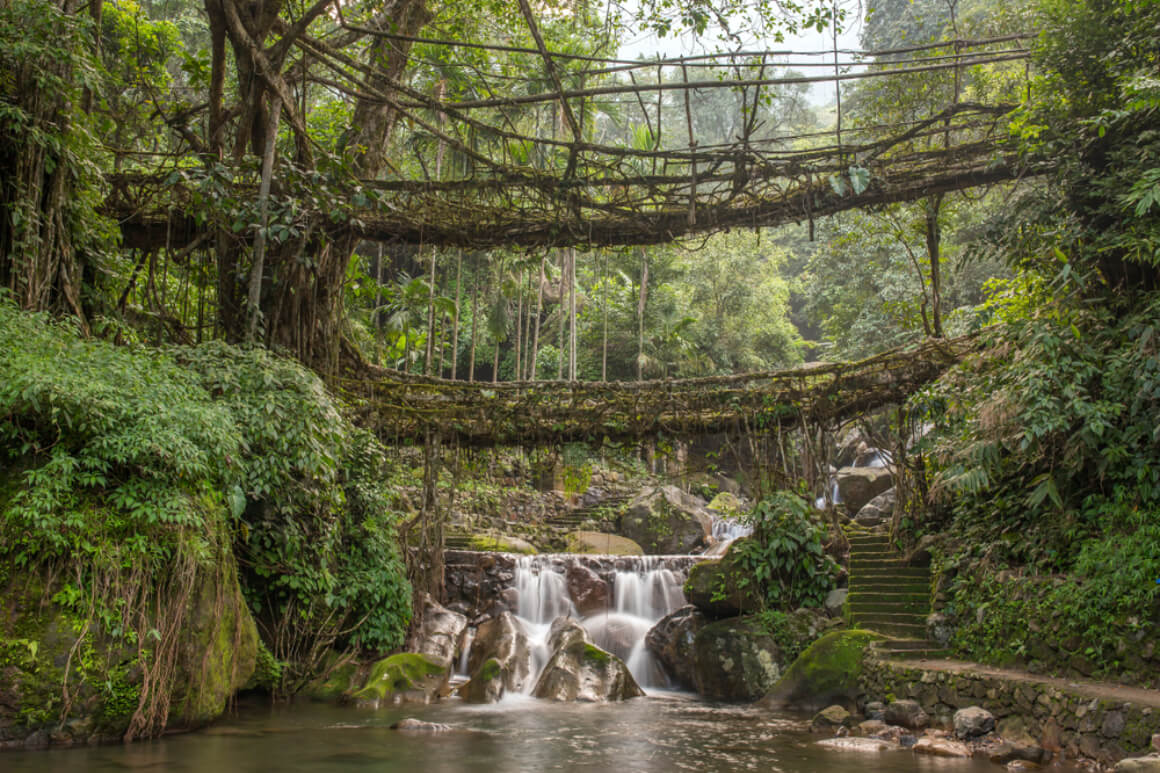 'Bridges are grown, not built'. At least, that's what locals will tell you down in Cherrapunji, home of the legendary Living Roots Bridges.
First things first though: the root bridges are found deep in one of the wettest forests in India and you do need to trek a bit to reach them – so be sure to grab your waterproof hiking shoes!
Contrary to popular belief, these bridges weren't formed naturally. Rather, they were handmade from the aerial roots of trees by the Jaintial and Khasi tribes. The local people often manipulate and prune the roots to ensure that the bridges stay strong. Once the roots have matured, the bridges can easily last for several centuries.
When exploring the area, keep an eye out for the Double Decker Bridge which is by far the largest and most popular of all Living Roots bridges. Extending over four miles, this bridge stands at 2,400 feet over the Umshiang River.
8. The Golden Temple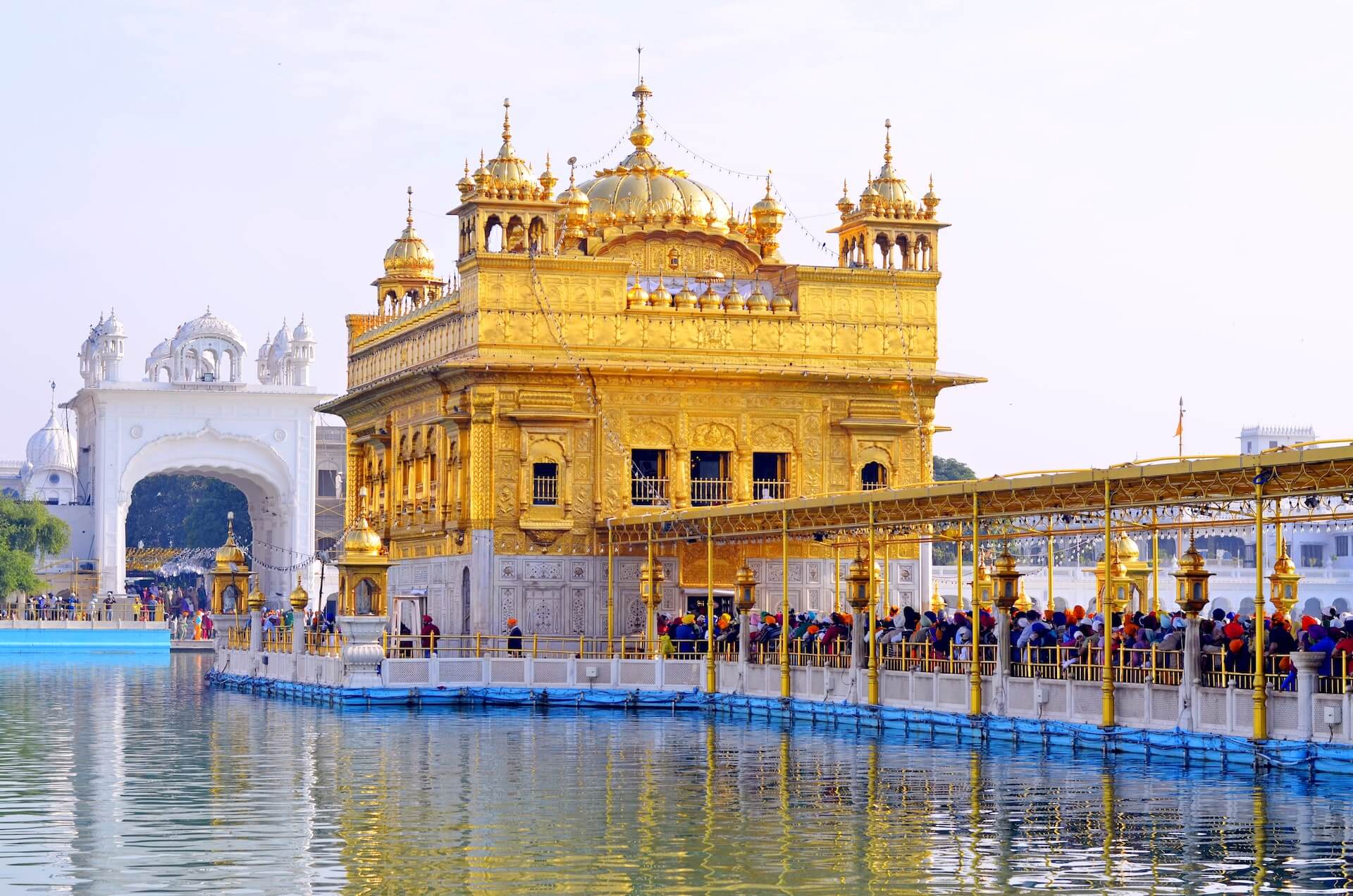 If you're looking for beautiful places in India, then you certainly don't want to miss a visit to the famous Golden Temple in Amritsar!
One of the most important sites for the Sikh community, the Golden Temple is an absolute architectural marvel made from white marble and crowned by a dome of pure gold.
The temple is actually found in a Gurdwara, which basically refers to a Sikh complex. A UNESCO World Heritage Site, the Gurdwara is known for serving free vegetarian meals to everyone who visits the place without any discrimination.
While the place looks absolutely mesmerizing during the day, I would also recommend that you visit at night when the Golden Temple is lit up with the lights reflecting brightly in the water.
Bear in mind that even though it draws heaps of tourists each year, the Golden Temple is an important religious place, so there are a few rules to follow. Men and women should both cover their heads, knees, and shoulders. Free head covers are available at the entry.
9. Kerala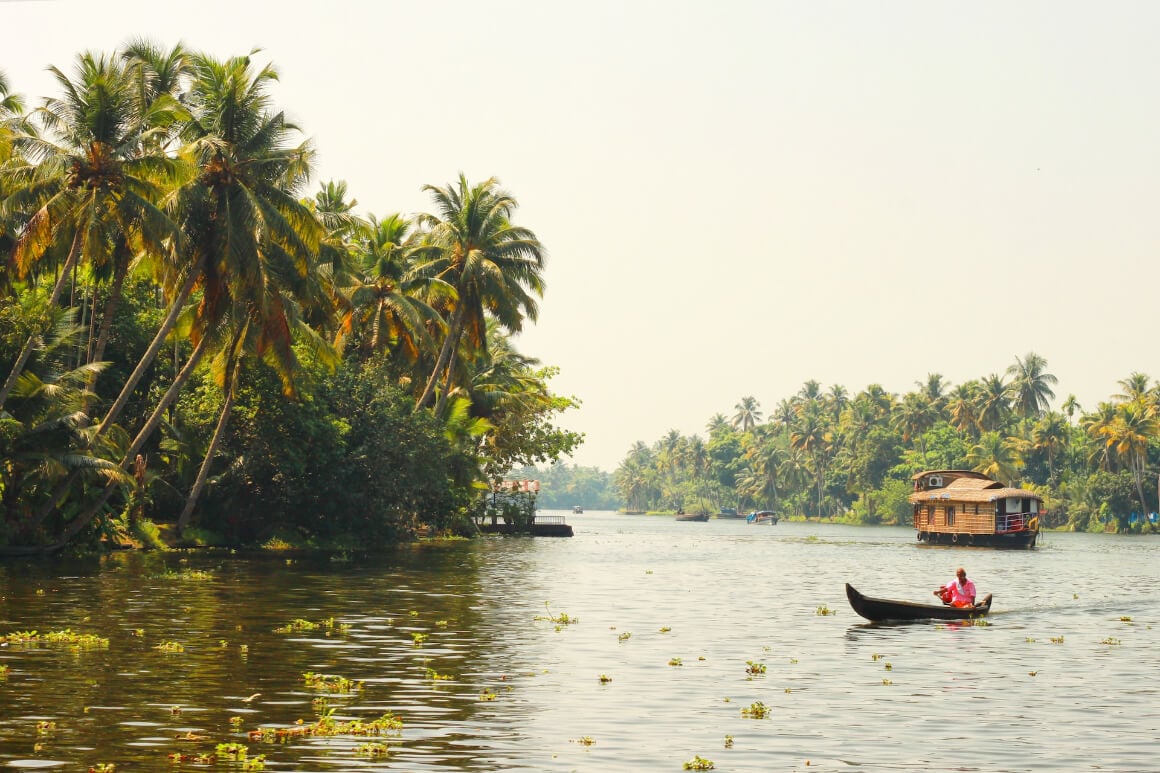 Often referred to as 'God's own Country', this sleepy southern state is especially known for its backwaters, beaches lined by palm trees, mountains, and a charming network of canals that are just waiting to be explored!
If you're a foodie like me, you'll be absolutely spoilt for choice in Kerala! The state is known for its delectable meals that comprise mainly fresh, tropical ingredients, exotic spices, and fresh seafood stewed in coconut milk.
With a particular emphasis on physical, mental, and spiritual well-being, Kerala also happens to be a hotspot for various types of Ayurvedic treatment. I can totally vouch for Marari Beach where you'll find plenty of Ayurvedic centers offering massages as well as yoga classes right on the shoreline.
Don't miss a visit to the tea plantations as well!
Have you sorted your accommodation yet?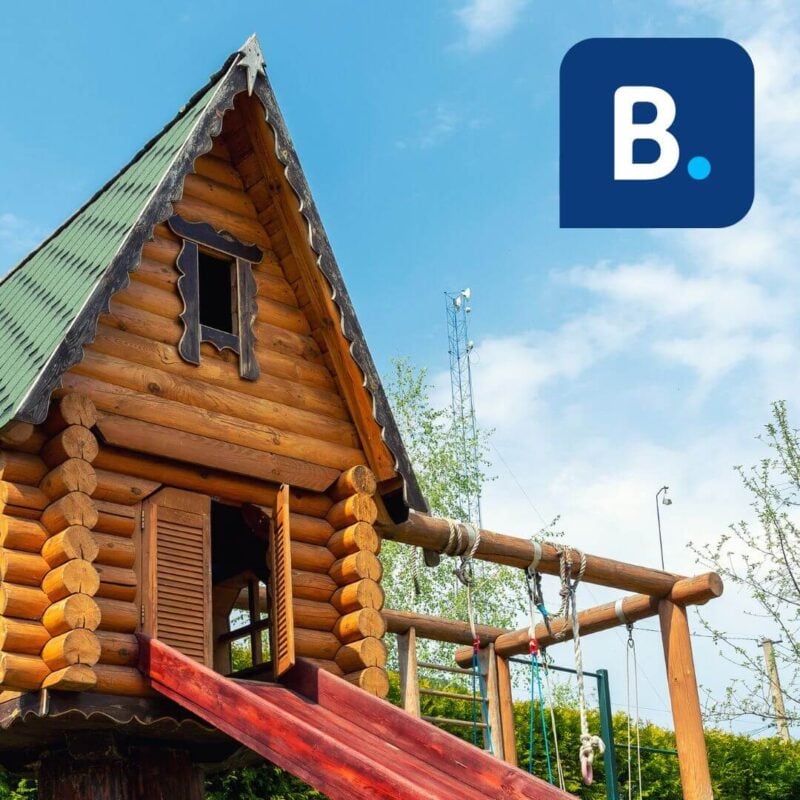 Get 15% OFF when you book through our link — and support the site you love so dearly 😉
Booking.com is quickly becoming our go-to for accommodation. From cheap hostels to stylish homestays and nice hotels, they've got it all!
View on Booking.com
10. Jim Corbett National Park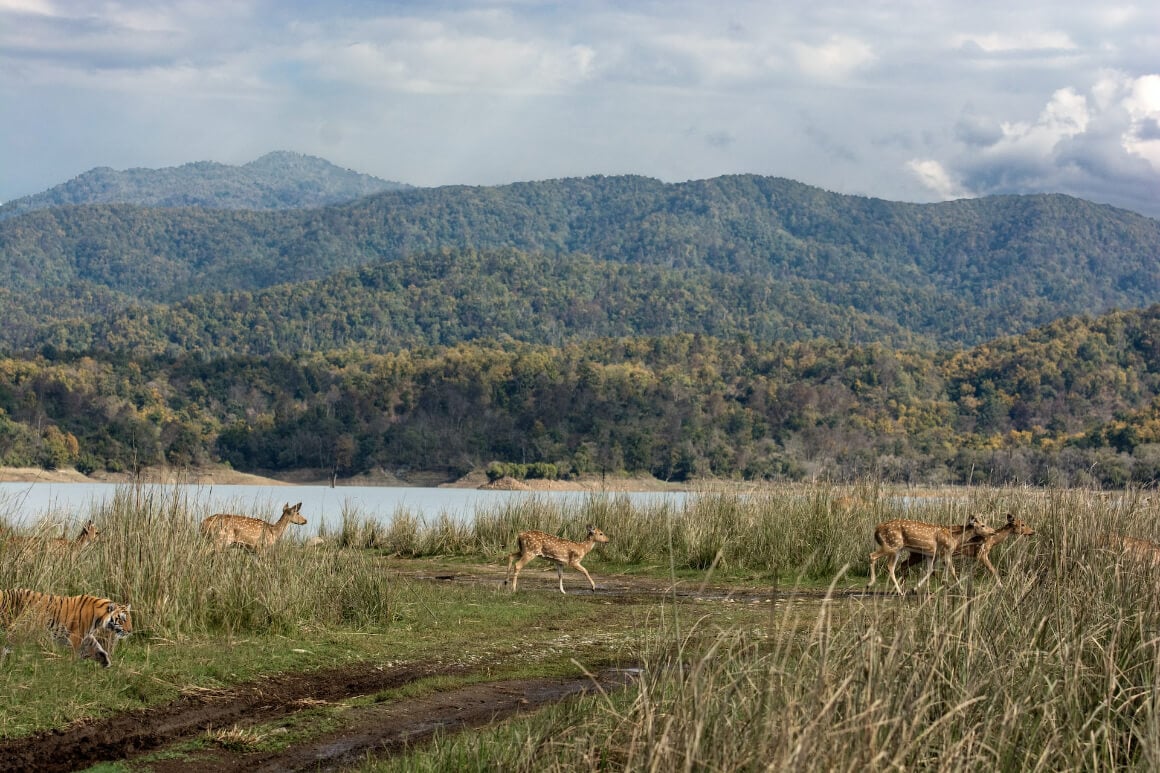 I'm sure by now you've realized that there's no dearth of beautiful national parks in India. If you're a nature lover, I can recommend a visit to the famous Jim Corbett National Park.
Undoubtedly one of the top 10 places to visit in India, this park is found in Uttarakhand. First established in 1936, the park is named after a famous naturalist and conservationist. There are heaps of wildlife-spotting opportunities since the Jim Corbett National Park is home to thousands of animals, including the Bengal Tiger.
Because the Ramganga River cuts through the park, you'll also have the chance to spot alligators, King Cobras, and marine life such as the Golden Oriole or the Indian Pitta.
In the mood for something more thrilling? Well, rest assured that Jim Corbett National Park is packed with exciting activities like rock climbing, river rafting, trekking, and even rappelling.
11. Agra Fort
An impressive example of Mughal architecture, the Agra Fort was once a walled city. Now a UNESCO World Heritage Site, this 16th-century building is surrounded by a lush Persian-style garden that offers the ideal setting for an afternoon stroll.
Some decent hostels in Agra even have rooftop views of the Taj Mahal too which is actually the best way to see that.
12. Nohkalikai Falls
If visiting Cherrapunjee, be sure to check out Nohkalikai Falls which is the 4th tallest waterfall in the world! Tumbling from a height of over 1,000 feet, this mighty fall even carved a natural waterhole at the bottom.
For the best views, you may wish to visit during monsoon season.
13. Khajjiar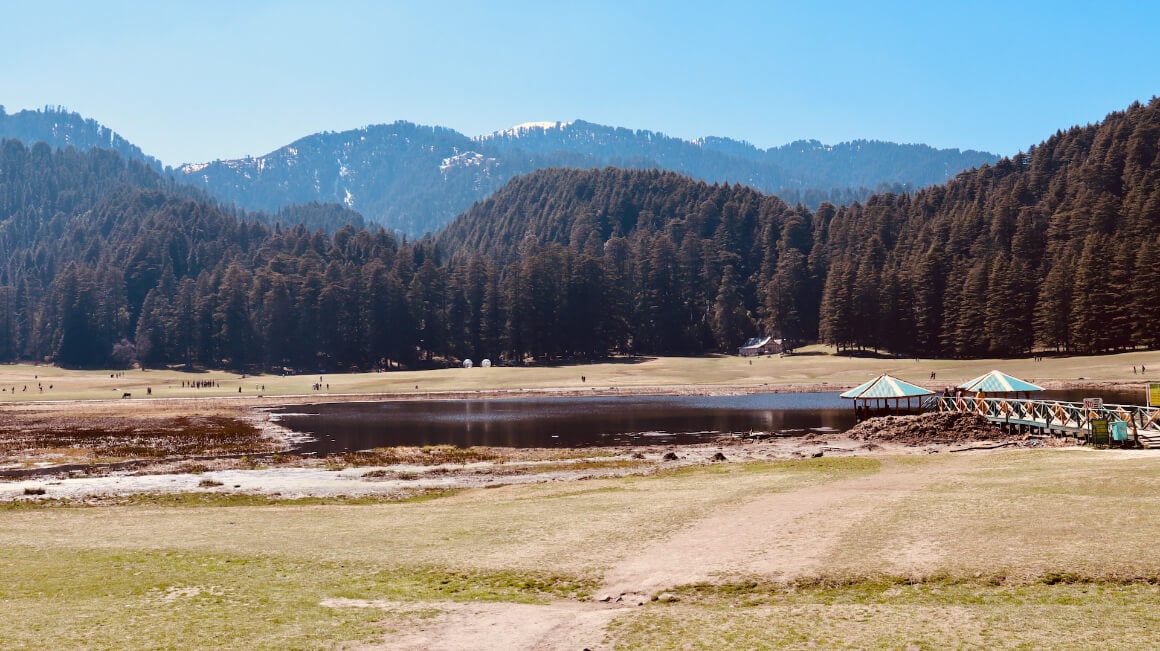 Next on our list of beautiful places in India is Khajjiar, which is often said to be the local version of Switzerland!
Nestled in the Himalayan ranges, this place boasts a majestic medley of mountainous meadows and glistening bodies of water. With endless hiking opportunities, Khajjiar is also home to a wildlife sanctuary.
14. Khatling Glacier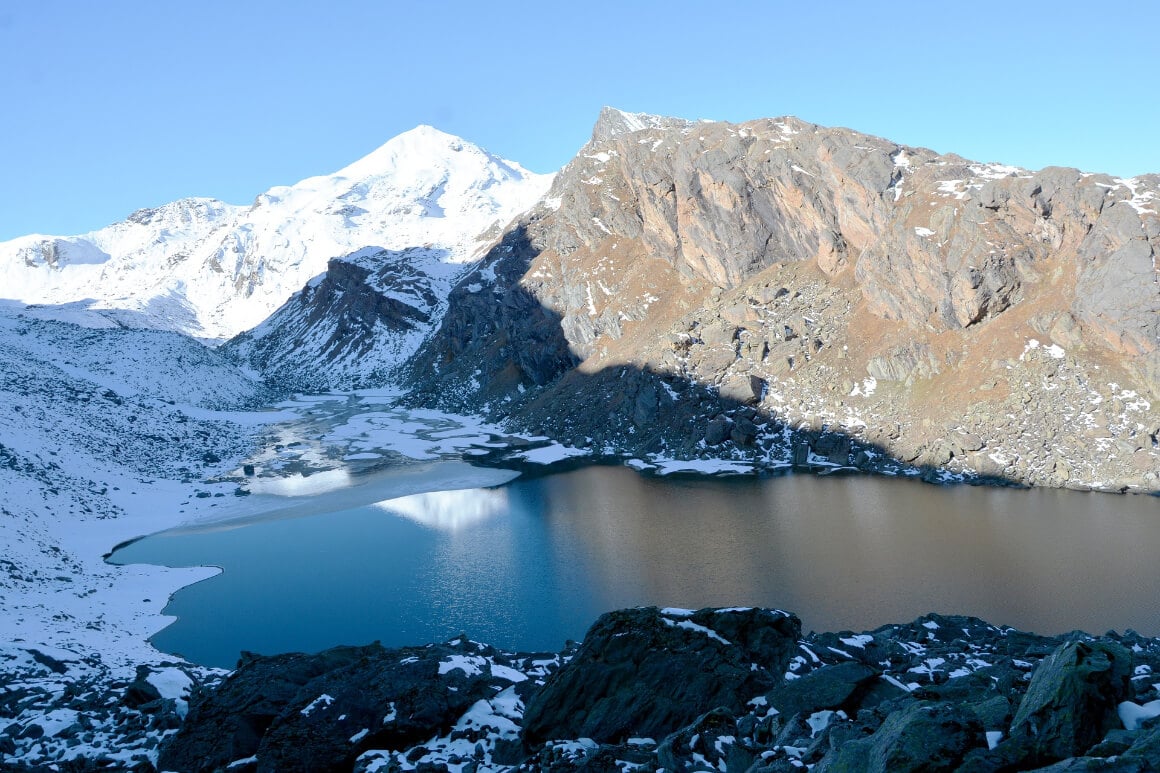 An absolute playground for experienced high-altitude trekkers, the Himalayan Khatling Glacier offers a captivating scenery of snow-capped peaks, glacier moraines, and ice sheets.
Several routes lead to the glacier, but my favorite is the Malla Village trail that'll take you past various points of interest like the Kedarnath Temple.
15. Lake Pichola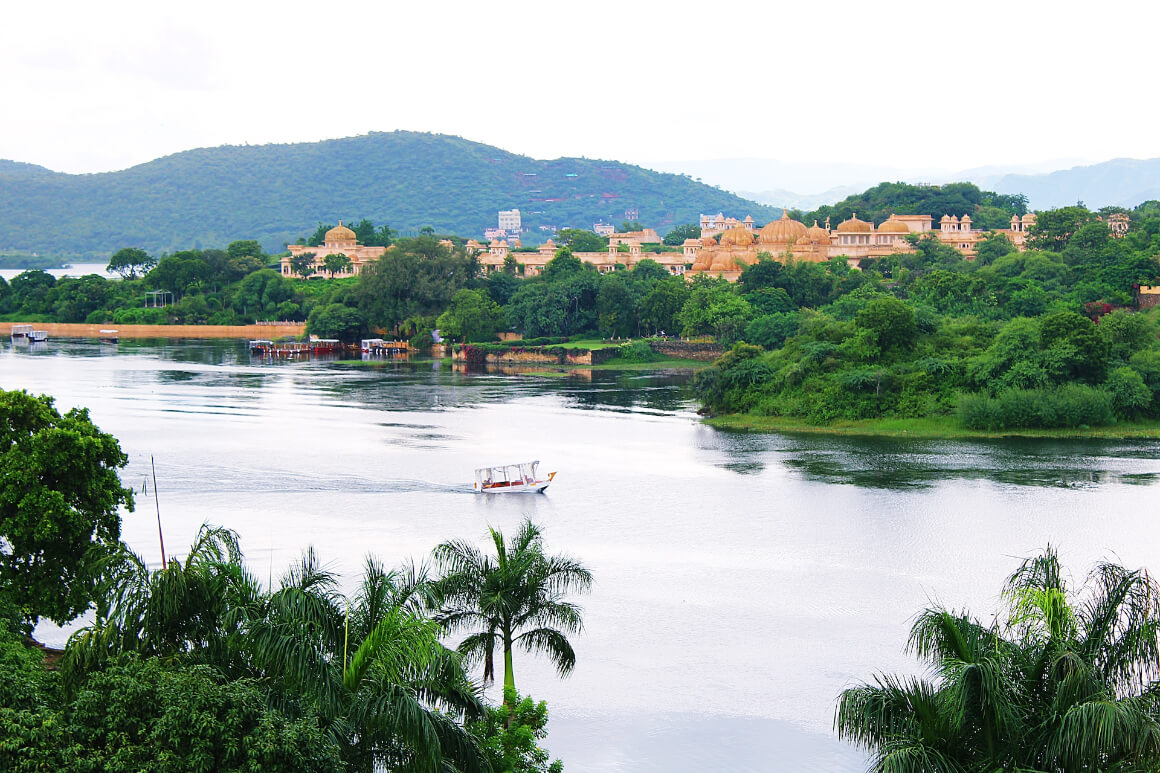 If you're visiting Udaipur, be sure to check out Lake Pichola, known for its mirror-like surface. Many hostels in Udaipur offer tours to one of Udaipur's largest lakes. Pichola is fringed by temples, palaces, and hills.
In my opinion, a sunset boat ride on the lake is the absolute best way of experiencing the place's natural beauty.
16. Agumbe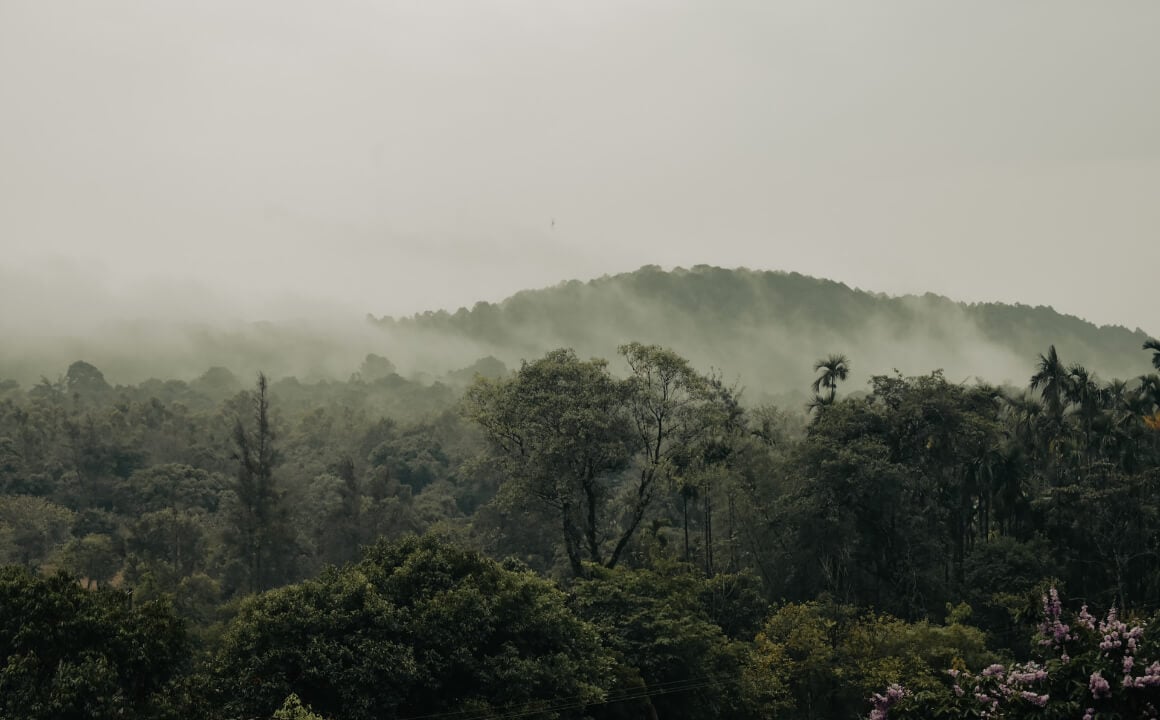 Crisp mountainous air, biodiversity, and stunning vistas? Yes, please!
This is exactly what you can experience at the Agumbe Hill Station in Karnataka. Home to rare fauna and flora, this site features viewpoints, rainforests, temples, and waterfalls. This UNESCO World Heritage Site is especially known for its reddish-amber sunsets.
17. Kutch The White Desert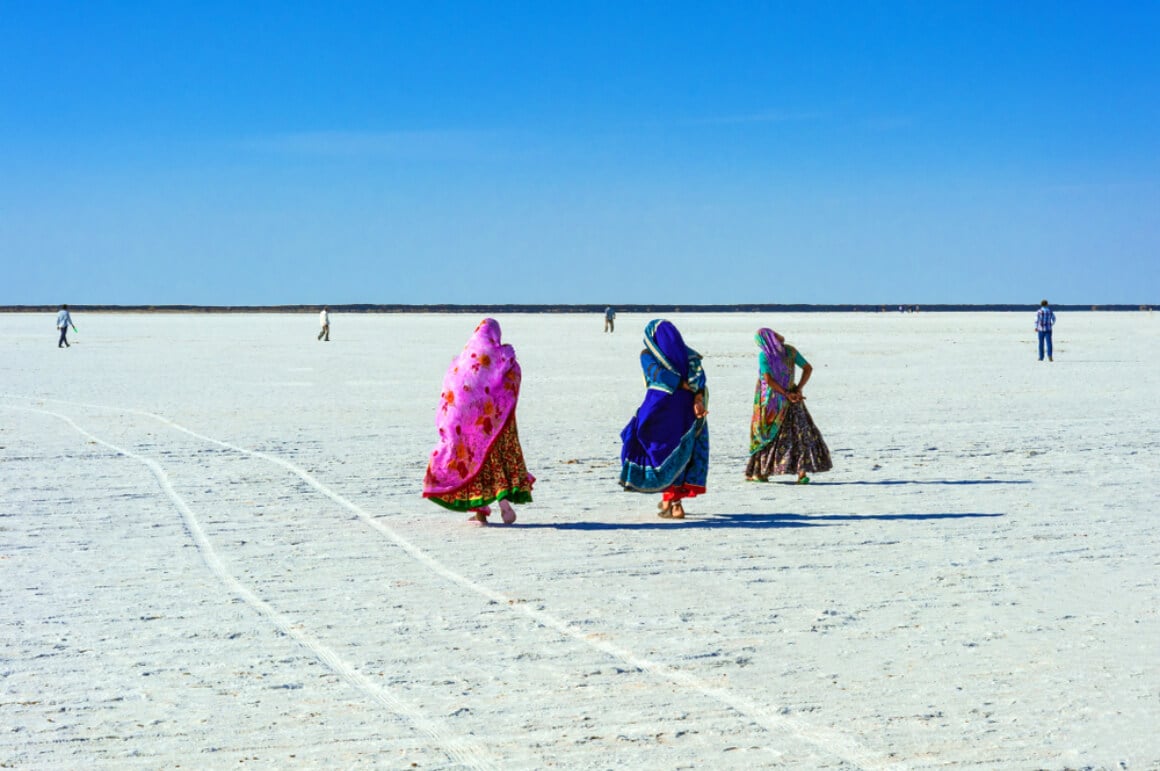 Because Gujarat's White Desert lies close to the Pakistani border, you need a permit to visit this place, but I promise that it's worth it!
As the world's largest salt desert, Kutch boasts various activities, including jeep and hot air balloon safaris. In the winter, you can even see the Milky Way from the desert.
Travel with peace of mind. Travel WITH a security belt.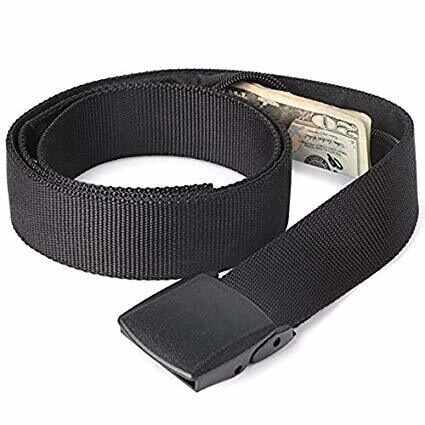 Stash your cash safely with this money belt. It will keep your valuables safely concealed, no matter where you go.
It looks exactly like a normal belt except for a SECRET interior pocket perfectly designed to hide a wad of cash, a passport photocopy or anything else you may wish to hide. Never get caught with your pants down again! (Unless you want to…)
Hide Yo' Money!
18. Charminar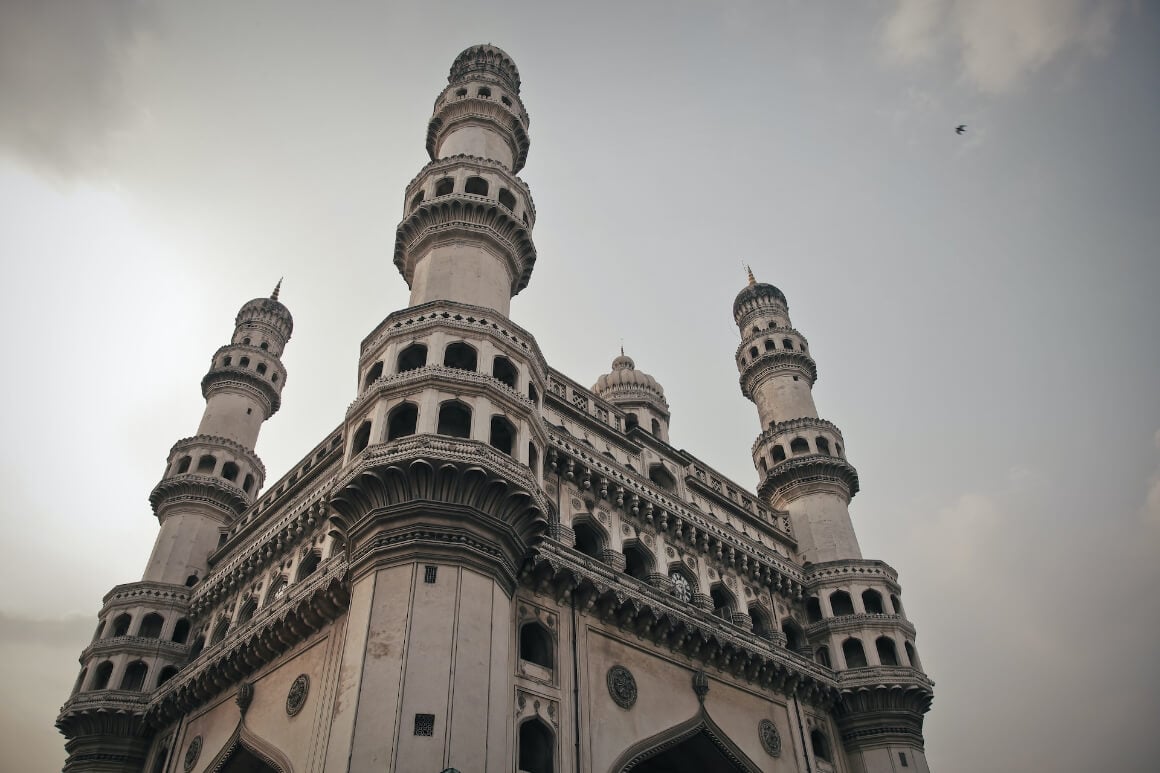 India is full of spectacular monuments- and the Charminar's no exception! Built in the 16th century, this mosque in Hyderabad has a distinctive look thanks to its stucco accents, Persian elements, and Indo-Islamic architecture.
There are heaps to see around the monument, including Laad Bazaar which features handcrafted jewelry and souvenirs.
19. Lonar Crater Lake
Our list of beautiful places in India wouldn't be complete without mentioning the Lonar Crater Lake in Maharashtra.
Created by a meteorite, this National Geo-Heritage Lake is the only basaltic rock saltwater lake in the world. Nearby, you'll also find ancient temples, some of which were built over 1,200 years ago!
20. Agatti Island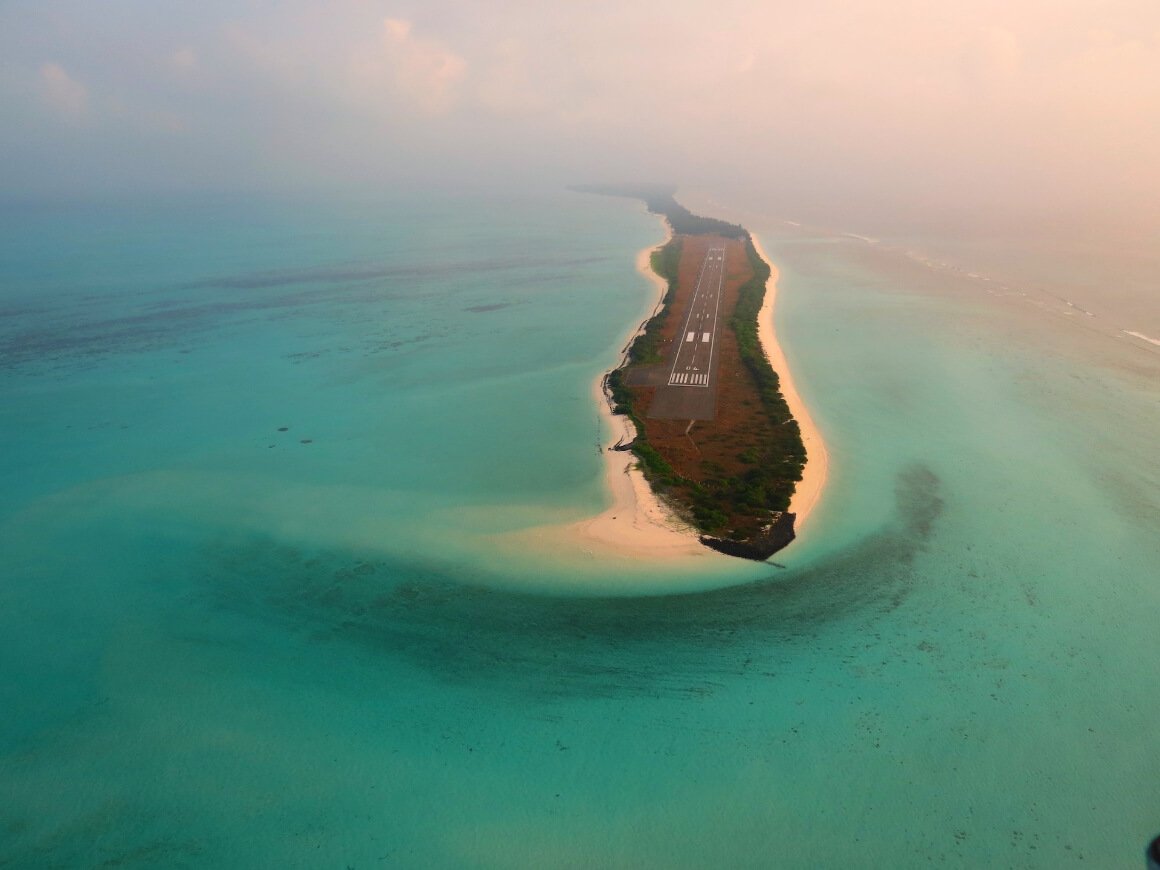 Here's a scenic gem that very few tourists know about! Nestled off the coast of Kerala, Agatti Island presents a breathtaking vista of turquoise lagoons and colorful reefs.
This tropical island is an absolute hotspot for scuba diving and snorkeling. Because it's part of the Lakshadweep Archipelago, you need a permit to visit Agatti.
21. Pondicherry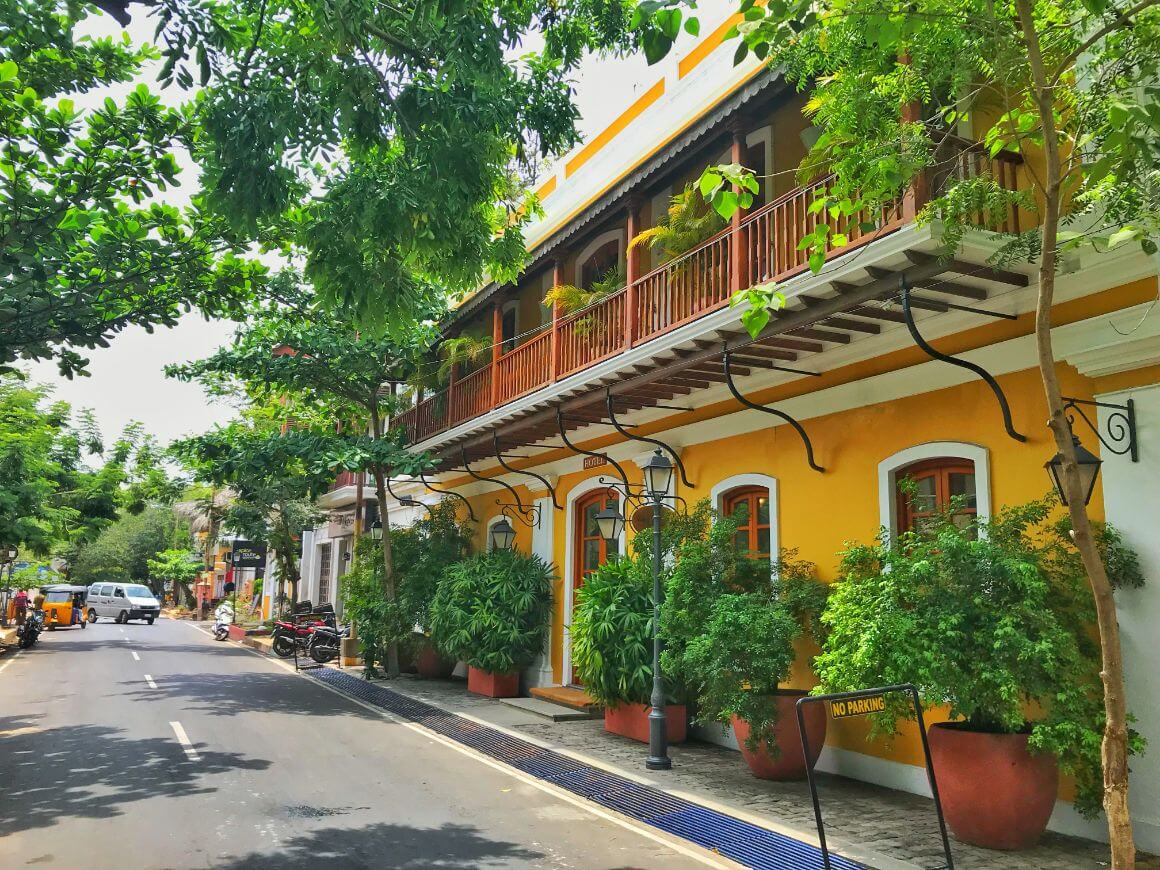 A quaint beach town that hugs India's southeastern coast, Pondicherry is infused with vestiges of its French colonial past. Seekers of spirituality can check out the popular Aurobindo Ashram while nature lovers will revel in its lovely beaches.
Visiting Pondicherry is also an excellent jumping point to Auroville, a township created to symbolize human unity.
How to See Beautiful Places in India
India is a massive country y'all! Getting from point A to point B is often a multi-day journey and while flying from one state to the next can be the fastest option, it's not necessarily the most eco-friendly option. I would personally save flying for more remote places like Ladakh.
The good news is that India has an amazing rail network with around 20,000 trains covering the country each day. Expect to spend between $0.25 and $10, depending on the type of train (express, double-decker, or sleeper), route, and compartment (air-conditioned or not). If you can splurge, you can even consider luxury trains like the Maharajah Express which costs a whopping $4,650 for a four-day trip.
India also has a great network of buses, some with sleeper compartments for longer trips. Now, if you dare brave the notorious Indian traffic, you can always consider renting a car for around $50 per day.
Get Insured Whilst in India
ALWAYS sort out your backpacker insurance before your trip. There's plenty to choose from in that department, but a good place to start is Safety Wing.
They offer month-to-month payments, no lock-in contracts, and require absolutely no itineraries: that's the exact kind of insurance long-term travellers and digital nomads need.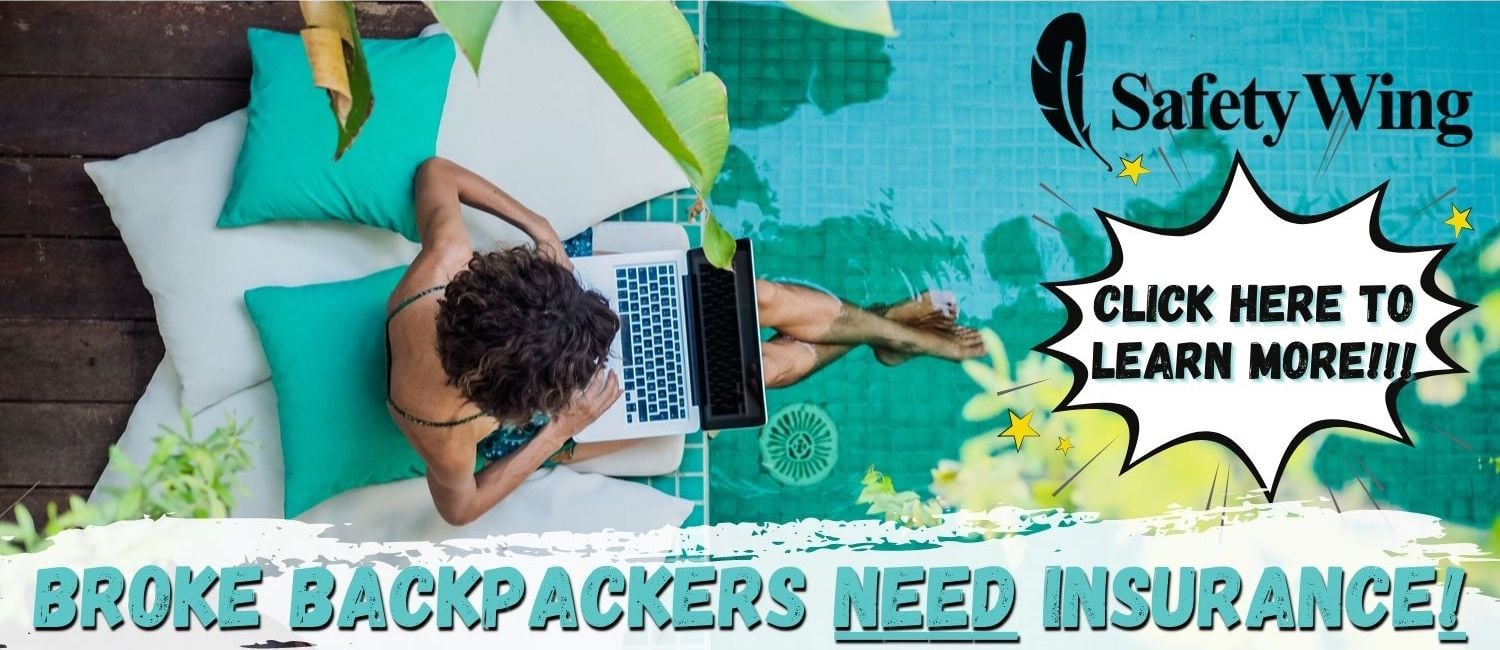 SafetyWing is cheap, easy, and admin-free: just sign up lickety-split so you can get back to it!
Click the button below to learn more about SafetyWing's setup or read our insider review for the full tasty scoop.
Final Thoughts on Beautiful Places in India
There you have it: all the beautiful places in India that absolutely warrants a spot on your bucket list!
Now, if you absolutely need to narrow your list down, then the Taj Mahal undoubtedly has my vote! Not only is this one of the Seven Wonders of the World but the marbled monument is soaked in romanticism and history. For a more ethereal experience, I would totally recommend that you visit it on a full moon night.
---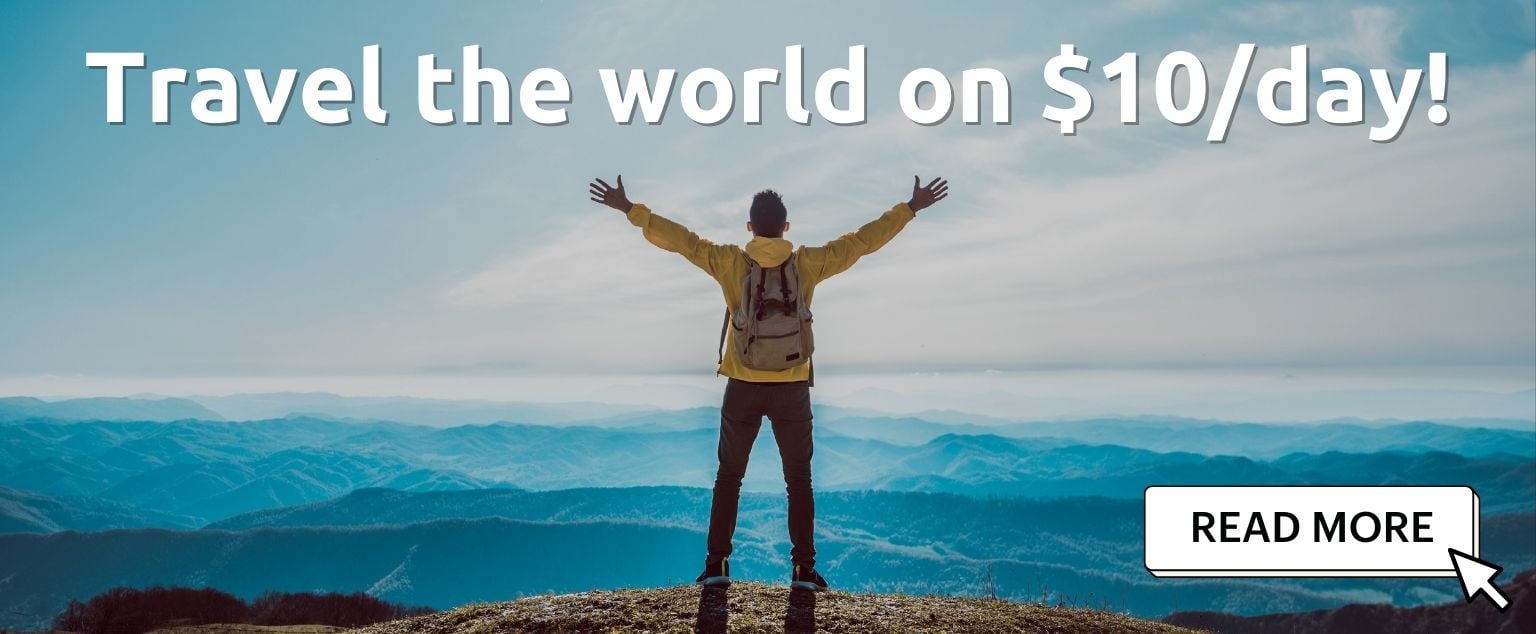 And for transparency's sake, please know that some of the links in our content are affiliate links. That means that if you book your accommodation, buy your gear, or sort your insurance through our link, we earn a small commission (at no extra cost to you). That said, we only link to the gear we trust and never recommend services we don't believe are up to scratch. Again, thank you!