I first heard of Pondicherry before I was a seasoned traveler, and my mind conjured up images of a quaint European village. Maybe with a pond in the middle and a cherry orchard (I wonder why?), lending color to the gray backdrop of a group of historical stone cottages.
So you'll understand my surprise when I learned Pondicherry is on the east coast of India!
There's a reason for the distinctly European-sounding name, though—and in a way, my imagination actually wasn't too far off! Pondicherry was a French colony between the years 1674 and 1954 (though it changed hands multiple times). Upon visiting, you'll find the French influence clear as day. In fact, you might need to consciously make yourself remember that you're in Asia and not Europe. The historical architecture, pristine beaches, and stately streets all combine to make Pondicherry one of the most unique places in India.
If you're planning a trip there, but you're a little nervous you're going to miss out on the best of what this city has to offer, you came to the right place. This article will give you an overview of the most amazing places to visit in Pondicherry. Whether you're in search of the chaotic and touristy or the quiet and tranquil, we've got you covered.
Need a place quick? Here's the best neighborhood in Pondicherry:
BEST AREA IN PONDICHERRY
White Town
French and Indian cultures meet in White Town to create the most charming small-town atmosphere imaginable. It's like the highlights of Europe and Asia, combined into one place. The cobblestone streets are lined with quaint cafés, fine dining restaurants, and boutique shops. And it's all a stone's throw from the beach!
These are the BEST Places to Visit in Pondicherry!

Unlock Our GREATEST Travel Secrets!
Sign up for our newsletter and get the best travel tips delivered right to your inbox.
#1 – Matrimandir – A great place to see in Pondicherry if you love architecture
Why it's awesome: A place of immense spiritual significance, Matrimandir is a golden, dome-shaped feat of architecture that might literally take your breath away. If you Google "Pondicherry," you will inevitably see this building among the highlights that pop up.
A project engineered by philosopher Mirra Alfassa, known by the mysterious name "The Mother," Matrimandir took 37 years to complete. It's surrounded by twelve "petals," or stone ramps. Its construction is largely symbolic—since Sri Aurobindo once described the Mother as having four Powers and Personalities, the dome was built with four main columns. These columns support the Inner Chamber, an aesthetically marvelous meditation and yoga hall. The Inner Circle also contains the world's largest perfect glass globe.
What to do there: Matrimandir is a place of spirituality. It was designed for meditation and yoga—specifically Integral Yoga, a practice developed by Sri Aurobindo and The Mother. You can visit the Inner Chamber in the mornings for free and settle into your own yogic or meditative practice!
Matrimandir is also surrounded by an area of majestic, manicured gardens and paths. If the sessions are full, or if meditation and yoga just aren't your cup of tea, it's worth a visit just to stroll through the gardens and marvel at the golden architecture.
You should realize that Matrimandir is a serious place, especially if you intend to meditate or practice yoga. Have respect, and don't visit if you just want to check it off your bucket list and move on.
Are you looking for a yoga retreat in India? We've got you covered!
#2 – Paradise Beach – A beautiful and scenic place to check out in Pondicherry
Why it's awesome: Paradise Beach is unparalleled in Pondicherry, and this is a city that doesn't exactly have a shortage of beaches. It's charmingly undeveloped, serene, and beautifully quiet. It's home to a forest of mangrove trees and some of the softest, finest sand you'll ever feel.
What to do there: A better question would be, "What can't you do there?" Play sports on the beach, go jet skiing, or kayaking in the blue Pacific. Try your hand at photography and send home some postcards to make your friends drool.
Crack open a fresh coconut, or order some tasty food from one of the multitudes of food shacks lining the shore. Definitely don't leave without trying a bhaji, which is essentially a spicy, Indian vegetable fritter.
Even just getting there is an experience: head to Chunnambar Boat House, buy a ticket for a measly sum, and enjoy the scenic 15-minute boat ride to the beach!
#3 – Sri Aurobindo Ashram – Possibly one of the most important places to visit in Pondicherry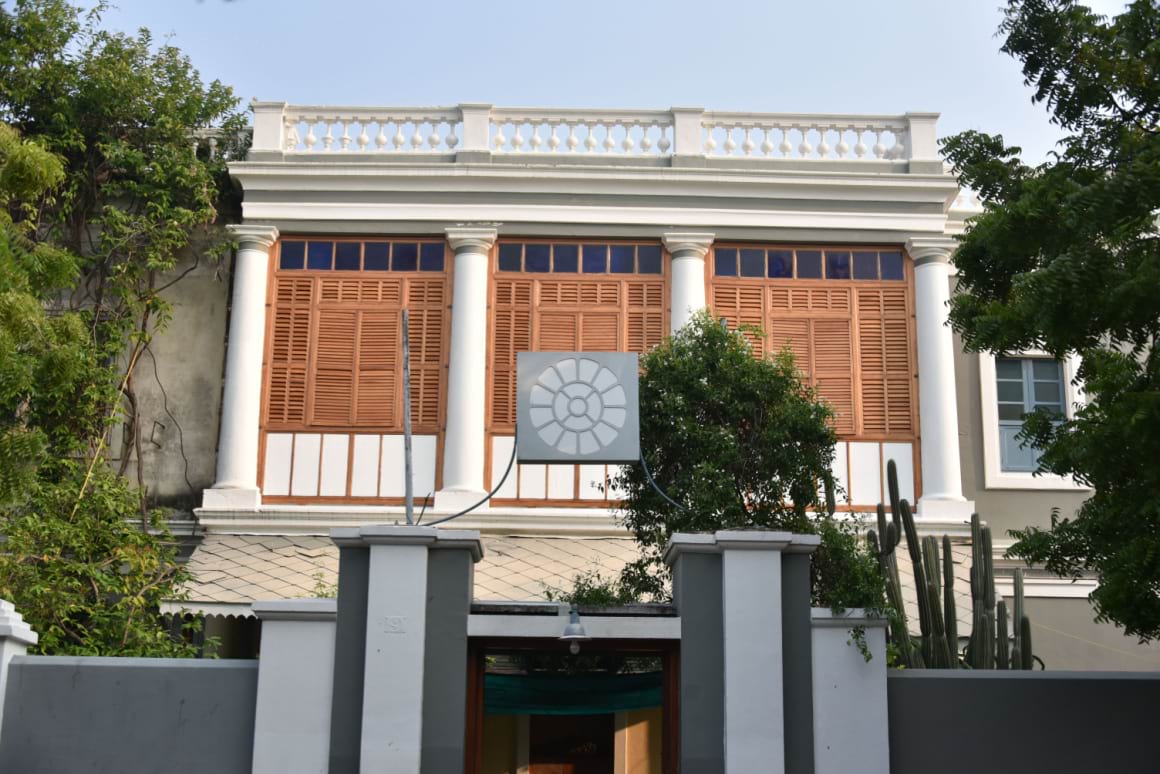 Why it's awesome: Pondicherry is characterized by a pleasant hustle and bustle, and the Sri Aurobindo Ashram offers a nice contrast to this. Since an Ashram is by definition a spiritual community, you'll inevitably connect with tons of like-minded travelers from all around the world.
The Ashram was built in 1926 by Indian philosopher Sri Aurobindo. He collaborated heavily with The Mother, the same lady who designed Matrimandir. Their combined wisdom and serenity can be almost tangibly felt in this holy place. Today, over 2,000 people consistently offer devotion at Sri Aurobindo Ashram.
It's seriously one of the most renowned places in all of Pondicherry. I can honestly say that if you visit Pondicherry and don't go to the Ashram at least once, you will have missed out on one of the most important cultural sites in the region.
What to do there: Hands down, the best thing to do at Sri Aurobindo Ashram is to be still and reflect. Group meditation sessions are offered a few times per week, so don't be embarrassed to join the devout followers and embrace your inner spirituality. There's also a bookstore across the street, where you can purchase some inspiring works of spiritual literature.
#4 – Goubert Market – A nice non-touristy place to visit in Pondicherry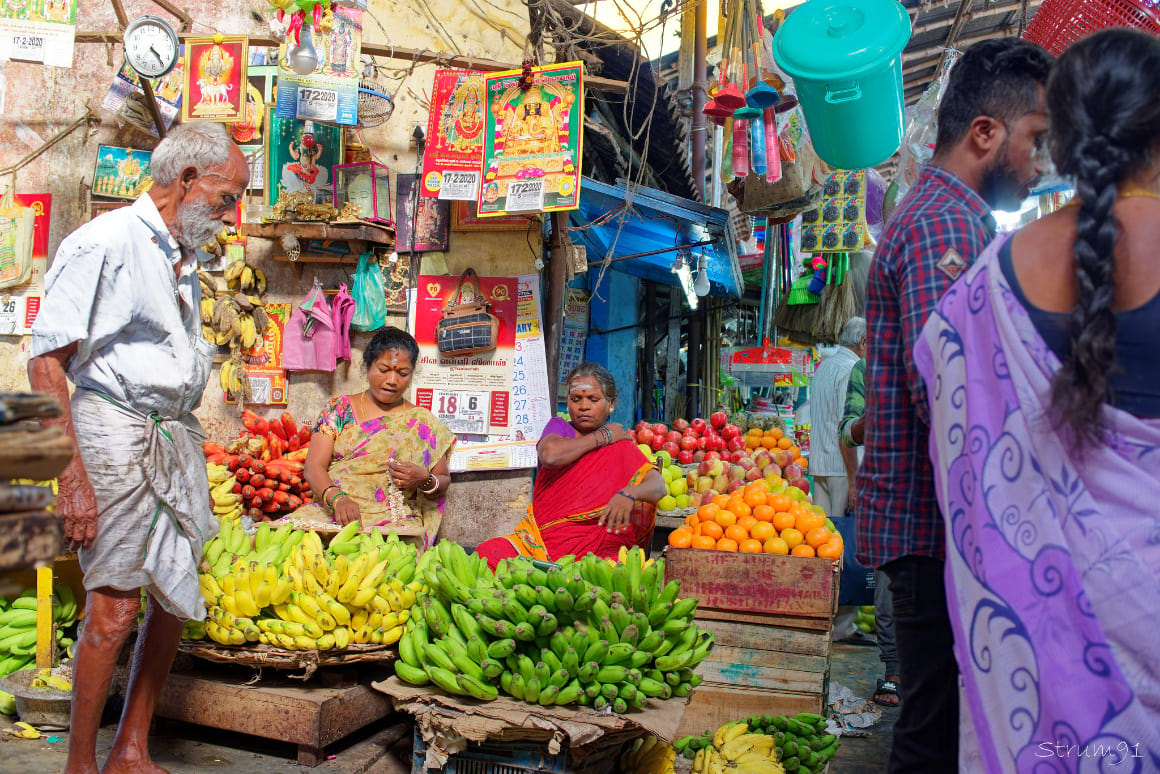 Why it's awesome: Goubert Market is one of those places that's undeniably authentic. It's a dizzying collection of alleys, with street stands crowding the sides and selling every food imaginable. If you can get a food item anywhere in Pondicherry, chances are you can get it at Goubert Market. Fresh fish, fruits, vegetables, nuts—you name it.
One of the best things about it is when you go, you'll find Indians selling goods and fiercely haggling with other Indians. You'll get the sense that, if there were no tourists, life in this place would go on just the same.
If you're a first-time visitor to India, you might be a bit overwhelmed by the market. It's one of those places that, for Western visitors, will likely cause a good amount of culture shock. But what's even more of a reason to go: experiences like this are what make travel worth it. Consider yourself privileged to have such an easily accessible window into the everyday life of an exotic culture.
What to do there: Goubert Market is an endearingly chaotic scene, and so my advice is that you don't try to control what happens there—just get lost in it. You'll be bumped into, pushed, and you're likely to inhale some… questionable smells.
Whether you buy something or not (and trust me, you'd be remiss to skip out on the mangoes), there will be no shortage of entertainment. Just walk around, make new friends, and get swept up in the magic of it all.
#5 – Auroville – Certainly one of the most exotic places to see in Pondicherry!
Now it's time to talk about the larger area that houses the wondrous Matrimandir: the township of Auroville.
Why it's awesome: Auroville was created in 1968, again by The Mother, who clearly had a profound influence on Pondicherry and its surrounding areas. In many ways it's a regular small town: there are cafés, restaurants, and even a beach. But its purpose—its heart—is much deeper than that of a standard town.
The Mother intended Auroville to be the "Universal Town"—and it's safe to say she succeeded. The township has around 3,000 residents, and they come from 195 (195!) different countries. Under normal circumstances, you can imagine the amount of discord and disagreement this would cause. But Auroville is and was always meant to be, a place of peace.
So the reason Auroville is such a serene place is that its residents all share that same frame of mind: they're looking for peace, and they intend to find it. The Mother wanted the town to feel the effects of "divine consciousness," and if you spend any significant amount of time here, my guess is that you'll feel it too.
What to do there: Of course, visit Matrimandir, as it's easily the most striking feature of Auroville. It's also definitely worth it to swing by Auroville Beach. But in general, just explore the town at your own pace. Be friendly and open, and feel free to ask the locals about what it's like to live in Auroville—they will be happy to enlighten you.
While you're there, remind yourself you're truly in one of the most unique places not only in Asia but possibly in the world at large. And one of many mysterious places to visit in India.
#6 – Gingee Fort – One of Pondicherry's coolest historical sites!
Why it's awesome: Built in 1190, Gingee Fort is right up there with Angkor Wat and the world's other famous temples and castles. The only difference is that it's lesser known, which makes it less touristy and less crowded—which is a bonus for you!
Commanding the top of a desolate mountain, Gingee Fort was deemed the "most impregnable fortress in India" by the Maratha King Shivaji. It was captured at one point by the fearsome Mughal army, but it took them eight whole years to do so—so I think King Shivaji had a point.
Now, I'm assuming you won't be besieging the castle, but its location makes for some unbelievable views. The walls of the fort meander for 13 kilometers throughout the region, and you'll have most of the fort all to yourself.
What to do there: You could spend hours simply roaming throughout the fort's grounds. My recommendation? Make a day out of it. The fort is about an hour's drive outside of the city center, so pack yourself a nice picnic lunch, head up to the mountain, and spend the day taking pictures and reliving the rich history of the fort.
You could also consider taking a full-day guided tour with a group if that's your thing. If not, the fort is easily accessible on your own.
#7 – The French Quarter – One of the more unique places to visit in Pondicherry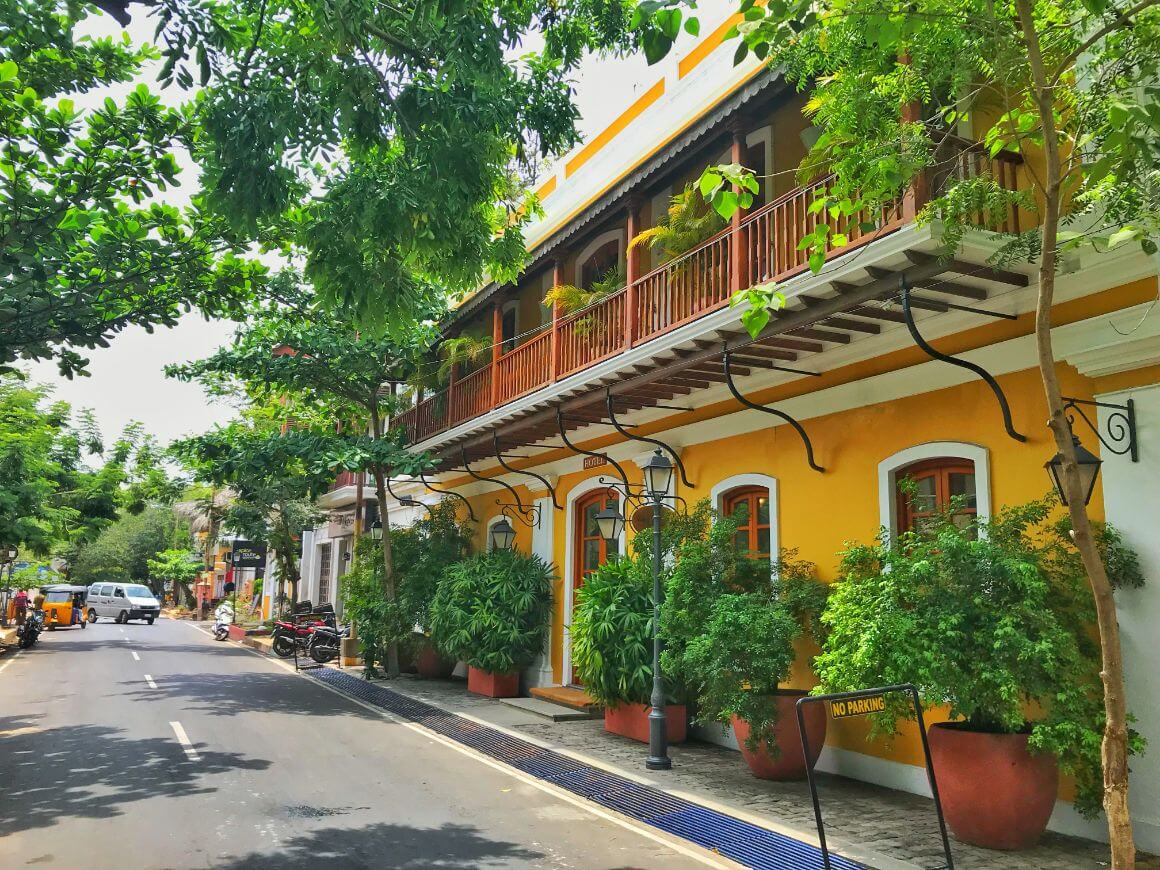 Why it's awesome: The French Quarter is a huge part of what makes Pondicherry such a special city. For over 150 years, Pondicherry was controlled by France, and so the "French Quarter" is, well, distinctly French.
The French were initially drawn to Pondicherry by its booming trade scene. In 1674, an official French colony was established. 19 years later, the Dutch took over, then the British, and then it was taken again by France. Most of the French Quarter was constructed during this final French reign, from 1814 to 1954. After this, control of the city was finally rightly returned to India.
Today, the European influence conjures up feelings of antiquity and simpler times. The streets are lined with stately mansions, floral balconies, wrought iron fencing, and brightly colored boutique shops.
What to do there: One of the best ways to experience the French Quarter is to plop yourself on a random street, pick a direction, and walk. You'd be missing out if you didn't take some time out of your day to just explore and bask in the ambiance of this place. It's truly one of the most unique spots in all of India.
Another fabulous idea is to rent a bicycle. You'll be able to discover more of the Quarter, and you'll also feel like you're contributing to the vibe: nothing feels quite so quintessentially European as a quiet bike ride over cobbled paths.
#8 – Pondicherry Botanical Garden – A beautiful outdoor place to visit in Pondicherry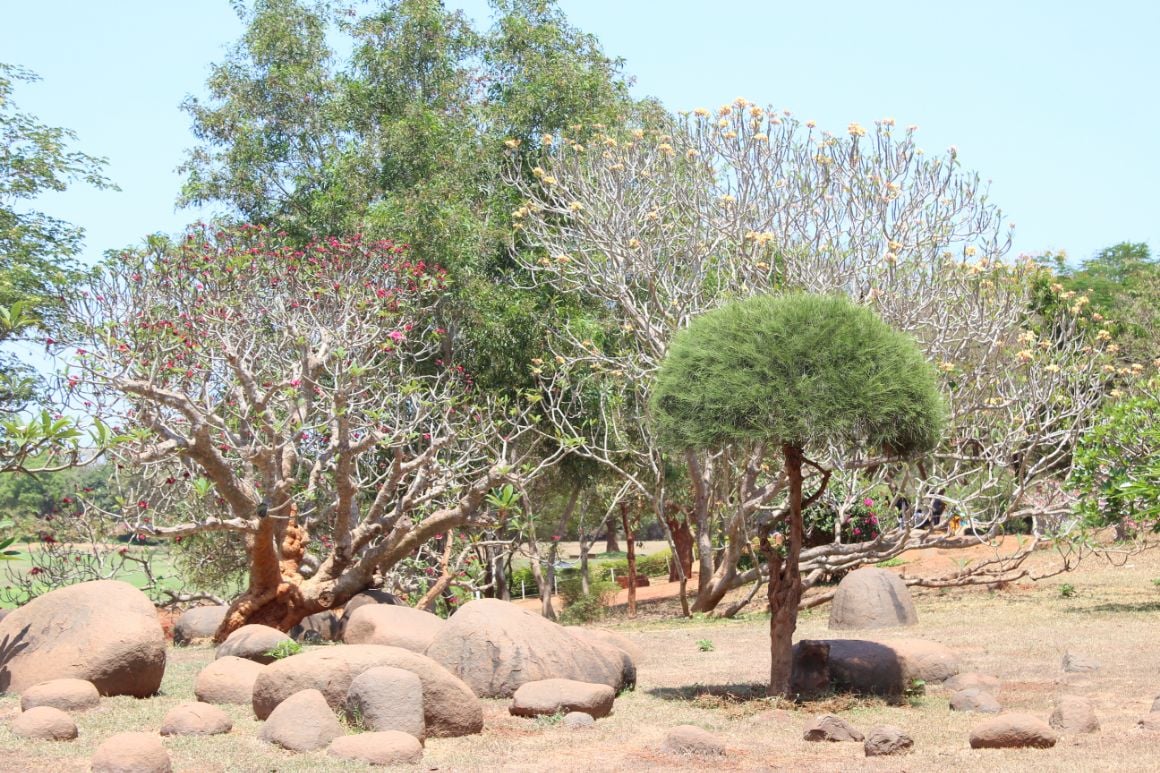 Why it's awesome: Pondicherry's Botanical Garden has fascinating origins. It was created in 1826 by the French for the purpose of studying certain plants in Pondicherry's climate: Which ones thrived? Which ones died? And why? Three years after its creation, the garden had around 850 different types of plants. Today, that number has grown to 1,500. Let's be clear: not 1,500 plants—1,500 different species of plants.
The Botanical Garden is composed of 30 separate sections. Besides the numerous arrangements of vivid flowers, you'll also find smooth, towering trees and plant fossils. Because of the trees and vegetation, it's generally pretty cool and shady—so it's a good spot to visit mid-day if the sun is just a bit too strong for your liking.
What to do there: I would hope that "walk around and look at the plants," is the obvious starting point here. But besides that, it's a great spot for picnic lunches or romantic dates. The Garden has a "musical fountain," which gushes streams of water that "dance" to the music.
The Botanical Garden is also an ideal place to visit with kids. The grounds feature a playground as well as a cute little train that will carry you all around the Garden. And if you have kids, you know trains are always a hit.
#9 – Immaculate Conception Cathedral – One of the most religious places to see in Pondicherry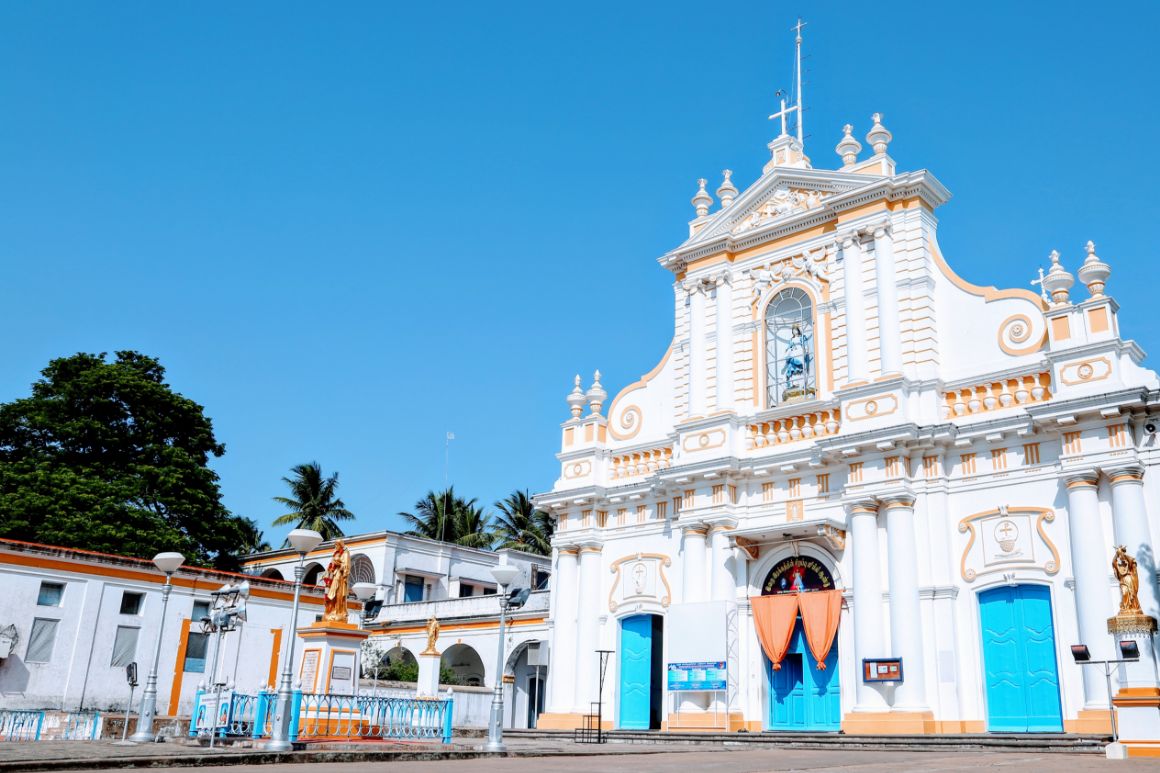 Why it's awesome: Immaculate Conception Cathedral has quite a controversial history. That is if you consider being burned to the ground multiple times controversial.
Initially constructed in 1692 by some Jesuit Fathers, the Cathedral was destroyed by the Dutch one year later. Not to be deterred, the Fathers rebuilt it in 1699, but this newer model was also razed in short order. Now the early 1700s, an even bigger version of the Cathedral was painstakingly constructed over the course of eight years, only for the English to unceremoniously topple it during the Seven Years' War.
Still, the Jesuits did not give up, and by 1770, the final version of the Immaculate Conception Cathedral was underway. It's undergone additions and remodels in the centuries since, and the Cathedral stands today as a beacon of devout persistence. It's likely not the biggest cathedral you've ever seen, but the white facade is stunningly detailed, and the interior is no less breathtaking.
What to do there: One of the best ways to experience the Immaculate Conception Cathedral is during a sunrise tour. If you're religious, you know that the quiet hours of the morning sometimes just feel the holiest. Your faith may receive a much-needed spark through an early morning visit to this pious building, which has so gloriously triumphed over its resistance.
The Cathedral is also located right near the French Quarter and Paradise Beach. Since you're not likely to spend 12 hours straight in a cathedral, it might be a good idea to squeeze these places into the same day as you see fit.
Is This the Best Daypack EVER???
#10 – Pondicherry Museum – A fascinating educational place to visit in Pondicherry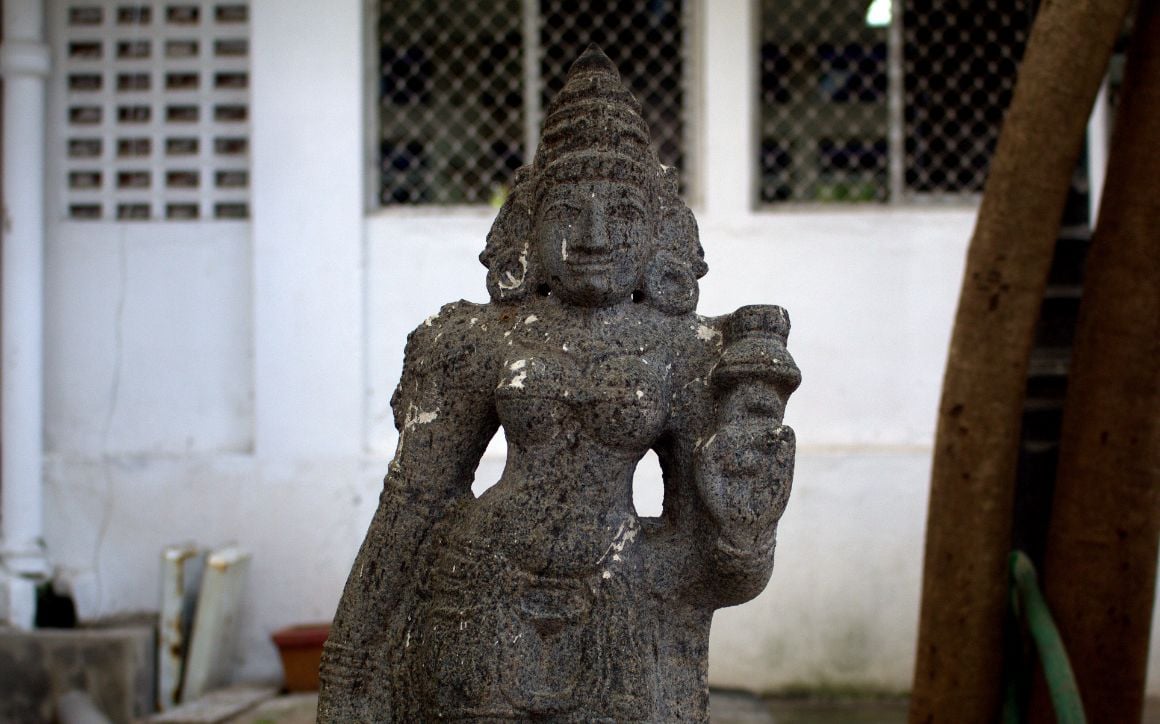 There are two types of people in this world: those who love museums, and those who just don't see the point. And if you're the second type, you're just plain wrong—sorry.
Why it's awesome: The Pondicherry Museum houses an immense collection of authentic works of art, both Indian and Mediterranean in origin. The highlights are the sculptures, which are made of rare stone and bronze. The museum also showcases some ancient Indian transportation vehicles, most notably a coach, palanquin, and pousse-pousse (basically a tuk-tuk). There are antique lamps from centuries-old temples, European furniture pieces, Greek pottery, old weapons, and collections of historical currencies.
Some of the pieces in the Pondicherry Museum are astoundingly ancient. Many of the artifacts date back to the Pallava and Chola dynasties, which means that some might be as old as 275 AD. The museum simply contains a huge quantity of relics, with great variety in terms of age and in terms of origin. It's clean, nicely maintained, and a must-visit for lovers of history.
What to do there: Just do all the museum-y things! Browse around, read about the exhibits, use your imagination, and bask in the aura of these wonderful pieces from times long past. And don't forget to take pictures!
The hours are 10 am to 5 pm Tuesday through Sunday. And by the way, it literally costs less than $1 USD to visit—so no excuses!
#11 – Sri Manakula Vinayagar Temple – An awesome place to visit in Pondicherry for half a day!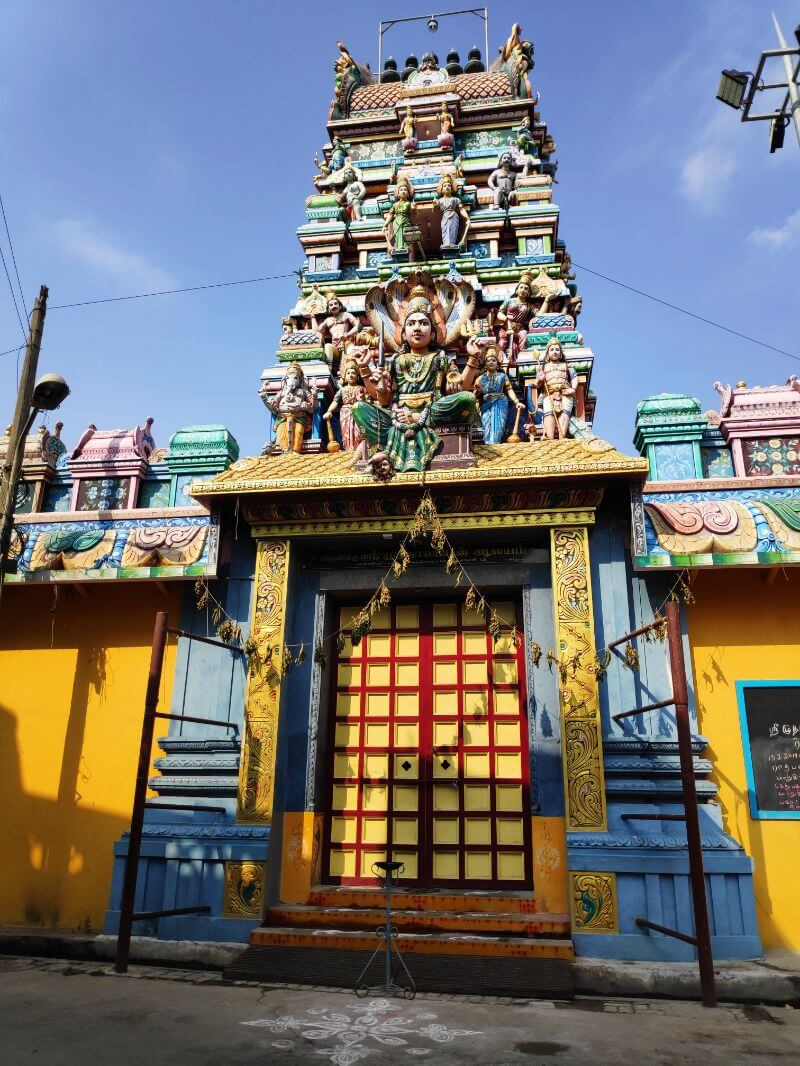 Why it's awesome: Pondicherry is largely famous for its distinctly European feel—but the Sri Manakula Vinayagar Temple was around long before Western countries left their marks in Pondicherry.
Sri Manakula Vinayagar is a Hindu temple constructed around 1500 AD. It was built specifically to honor the Lord Ganesha, the Hindu god of beginnings (the one with the head of an elephant). Much like the Immaculate Conception Cathedral, the temple endured numerous periods of threatened violence. Unlike the Cathedral, however, it was never actually destroyed—local Hindus made sure of that through a series of stubborn protests.
The temple is so renowned that Hindus from nearly every part of India make pilgrimages to visit. Though the entire temple is ornate and gorgeous, perhaps the most stunning architectural feat is the famous golden chariot. Made with over 16 pounds of pure gold, the chariot was funded strictly by donations from followers of Hinduism—and it's gigantic.
Even if you're not a Hindu, you should realize how lucky you are to be in a place considered by so many to be so holy.
What to do there: It's up to you, but many tourists like to watch the locals engaged in their practices of worship, and do likewise. Be genuine and sincere, and the locals are likely to be happy you're there!
There are tons of celebrations that take place throughout the year in Sri Manakula Vinayagar, which you are welcome to attend. The highlight, though, is Brahmothsavam. This festival lasts 24 days, so there's actually a good chance it might coincide with your visit.
Bonus tip: the temple is only a 10-minute walk from the Promenade, which is your next must-visit place in Pondicherry (see below!)
#12 – The Promenade – A cool place to see in Pondicherry with friends!
Why it's awesome: The Promenade in Pondicherry is an amazing hangout spot. It's basically a well-kept, wide walking path. On the left, it's bordered by bushes, the street, and an eclectic collection of shops and restaurants. On the right, it's nothing but some rocks and then the pure, majestic eternity of the sea.
What to do there: Ironically, the Promenade is the perfect place to go when you don't want to have to actually "do" anything. There will be no tour, no specific history to learn about, and no exhibits to marvel at.
Maybe you're traveling with friends from home, or you just made some new ones at your hostel. Whatever the case may be, head out to the Promenade for a few hours (or a whole day!) of talking, relaxing, and sipping some fresh Indian tea.
And you'll be doing it all to the pleasant lulling of the deep blue waves crashing up against the shoreline.
Small Pack Problems? 😉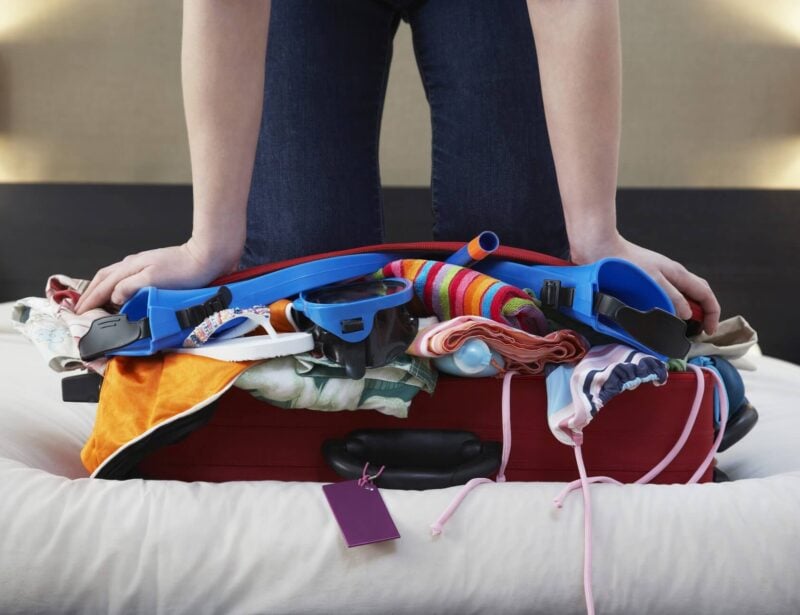 My missus travels with all her clothes in ziplock bags: don't be like my missus. UP YOUR PACKING GAME!
Packing cubes for the globetrotters and compression sacks for the real adventurers – these babies are a traveller's best kept secret. They organise yo' packing and minimise its volume too so you can pack MORE.
Or, y'know… you can stick to ziplock bags.
View Our Fave Cubes
Or Check Out the Sacks!
#13 – Arikamedu – An unknown (but awesome!) place to see in Pondicherry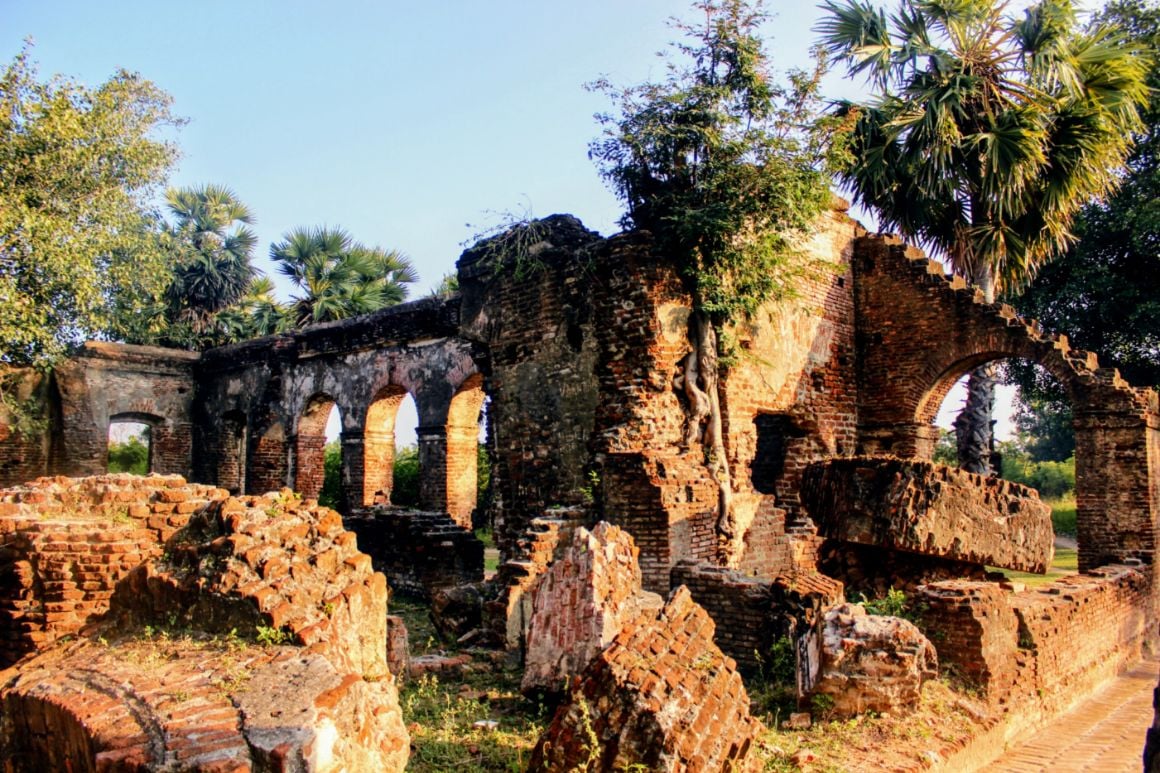 Why it's awesome: In many ways, Arikamedu is the lesser-known equivalent of Gingee Fort (though even Gingee is hardly ever crowded). It's a really special place that not many people know about.
Arikamedu was founded by the Greeks around the year 200 BC. It was established as a trading post, with the main trading partner of interest being ancient Rome. Now (obviously) it's simply an archaeological site. Sir Mortimer Wheeler and Jean-Marie Casal first dug up Arikamedu in 1945. Ever since it has proven itself to be an incredibly rich window into Pondicherry's distant past.
The most prized treasure found at the site is a collection of rare beads from the Indo-Pacific—but there's so, so much more. And archaeologists have discovered that, even before Arikamedu was founded by the Greeks, numerous megalithic stones (or Pandukal) were used here to mark the graves of the deceased.
What to do there: Put yourself in the shoes of a Greek villager living in the BCs. Examine the age-old walls and columns, slowly withered away by the caresses of time. Because Arikamedu is located right next to the banks of the beautiful Ariyankuppam River, you might want to pack a lunch for yourself and then enjoy a lazy riverside nap.
Arikamedu is open to visitors every day from 10 am to 4 pm—and it's free!
#14 – Cluny Embroidery Center – A great place in Pondicherry if you love to shop!
Why it's awesome: The Cluny Embroidery Center is one of those places that's bound to warm your heart. Commandeered by Catholic missionary sisters, it's a two-in-one: it's a place for disadvantaged women to find work and meaning, and a place for you to pick up some of the most unique and special souvenirs you could hope to find anywhere.
The center is based out of a 200-year-old building given by a selfless French woman, who refused to let the building be used strictly for business, but rather for helping local women in need. When you arrive, you'll find a huge group of lovely Indian women expertly embroidering every manner of fabric.
Even the building itself is architecturally marvelous, and you'll feel like you stepped back in time.
What to do there: The coolest thing about Cluny Embroidery Center is that you can actually see the amazing souls that create these fabrics thread-by-thread. Watch the uniquely patterned towels, tablecloths, bed sheets, and other household items come to life right before your eyes.
One section of the building has been converted into a guesthouse in order to accommodate the heaps of tourists who come visit. So consider staying in the area for a night or two!
Get insured for your trip to Pondicherry!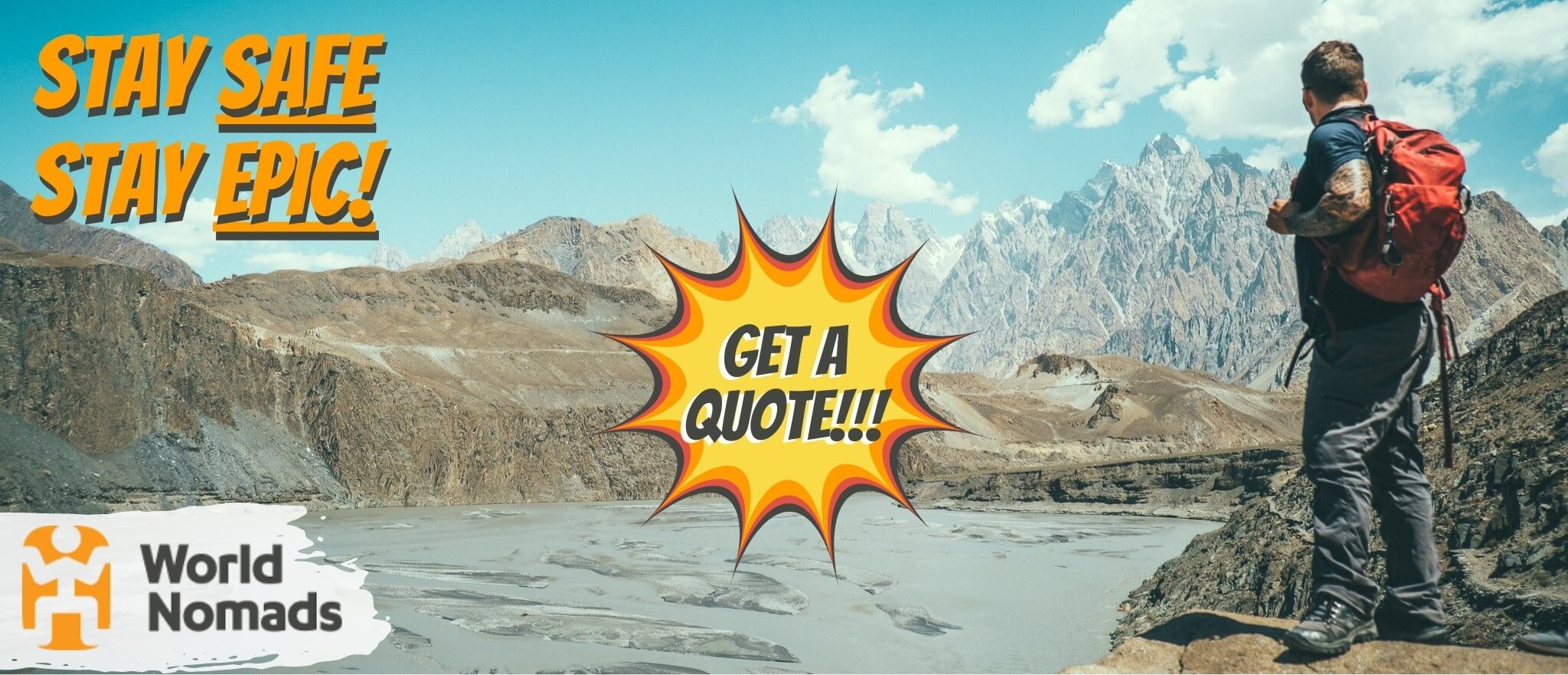 World Nomads' mission is to support and encourage travellers to explore their boundaries. They offer simple & flexible travel insurance, and safety advice to help you travel confidently.
They've been doing it since 2002 – protecting, connecting, and inspiring independent travellers just like you.
Get a quote below or read our in-depth review!
World Nomads provides travel insurance for travelers in over 100 countries. As an affiliate, we receive a fee when you get a quote from World Nomads using this link. We do not represent World Nomads. This is information only and not a recommendation to buy travel insurance.
There are so many incredible places to visit in Pondicherry!
I've compiled this list in a sincere attempt to give you only the highlights: the best-of-the-best places to visit in Pondicherry. But like every city in the world, there's a nearly endless number of places to visit, things to see, and activities to do.
The best recommendation I can give you as a fellow traveler is to do some of your own digging. Pick your favorites from this article and put those on your list—and then once you arrive in Pondicherry, explore on your own.
Seriously—one of the best things you can do anywhere is open your heart and your mind, befriend some locals, and listen to their recommendations. Chances are, they'll be better than anything I can give you.
Have fun! 😉
---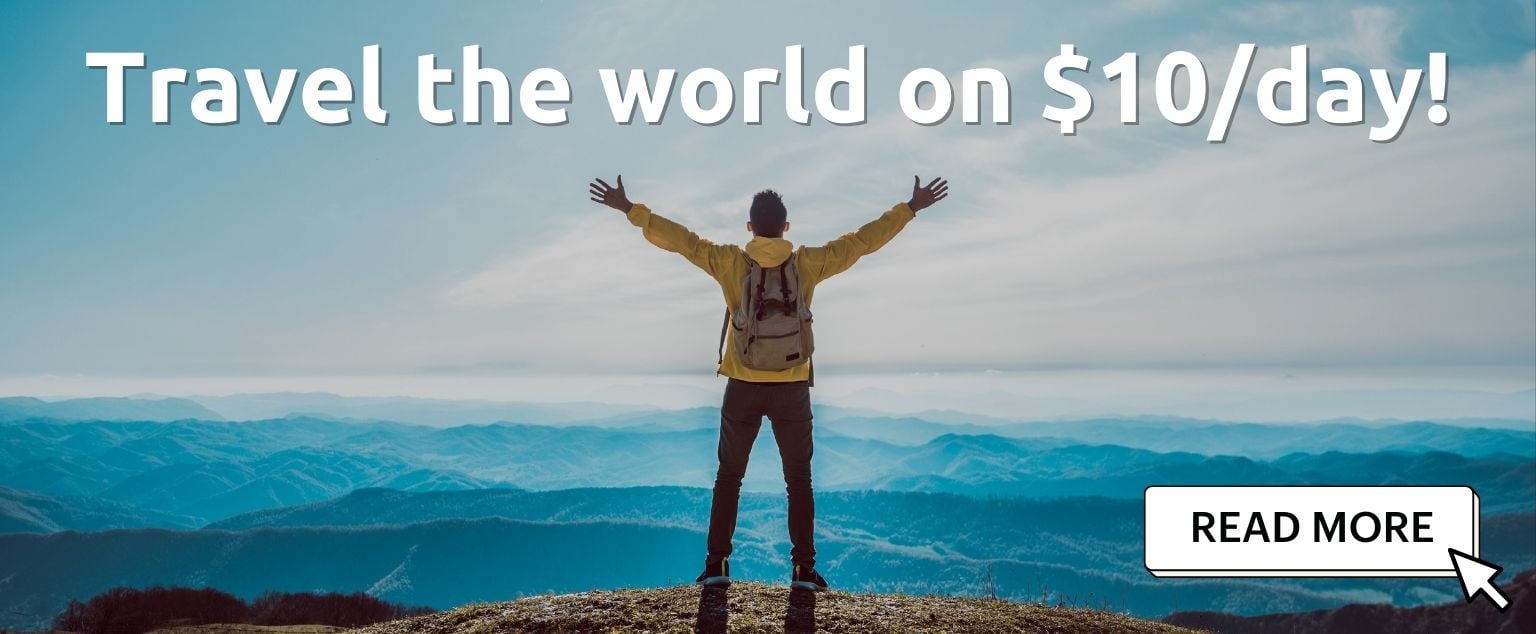 And for transparency's sake, please know that some of the links in our content are affiliate links. That means that if you book your accommodation, buy your gear, or sort your insurance through our link, we earn a small commission (at no extra cost to you). That said, we only link to the gear we trust and never recommend services we don't believe are up to scratch. Again, thank you!