Pondicherry is a small coastal town in the south of India, full of life and culture. With its unique spiritual heritage, vibrant colors, and diverse cuisine, it is a must-see destination for anyone visiting the region.
When looking for a beachside town in India, many people head to Goa, and while Goa can be great, it can be extremely crowded as it's popular among tourists. Pondicherry, on the other hand, is a more peaceful and serene destination with fewer tourists and plenty of charm.
Pondicherry can become scorchingly hot during the summer months, with temperatures regularly reaching up to 100°F. Even though you're at the beach and want it warm, this can ruin a holiday with the heat and humidity. It's recommended to avoid visiting in April, May, or June if you're looking for comfortable weather.
This guide will provide you with all the information you need for your trip planning to Pondicherry. You'll get an understanding of when it's best to visit based on weather, tourist traffic, budget and so much more! So that you can make sure your experience in Pondicherry is simply perfect. Let's jump into the best time to visit Pondicherry.
Best Time To Visit Pondicherry – The best time to visit Pondicherry is from October to March. This period falls into the peak tourist season and will offer you pleasant temperatures and sunshine throughout the day.
Best Time For Sri Aurobindo Ashram – The Sri Aurobindo Ashram is a spiritual retreat and the most popular tourist attraction in Pondicherry and is open year-round. However, due to the cooler temperatures during the winter months (December – February), this is an ideal time to visit.
Best Time For The Beach – For those looking to take a dip in the ocean or lounge on the beach, October is the best time to visit. Temperature-wise, it's still warm enough for swimming and there are fewer tourists this season making it extra enjoyable.
Best Time For Sightseeing – March is the perfect month to take your sightseeing tour around Pondicherry as the weather is pleasant and there are plenty of places to explore!
Cheapest Time To Visit Pondicherry – If you're looking for a cheaper option, May to June is the best time. This period falls during the low tourist season and hotels tend to offer lower rates during this time.
When Is The Best Time To Go To Pondicherry
Pondicherry has different charms to it in every season. Like anywhere, depending on what you're wanting out of your Indian vacation will depend on when you go. For the most pleasant weather, aim to visit in the winter months of October to March. This is when temperatures are mild and rainfall is low, making outdoor activities more enjoyable.
This french-influenced town in the south of India is at its busiest during these months, with more tourists flocking to it. But the area still has a lot of charm and you can use this time to experience lots of events and festivals.
If these months don't fit into your schedule, and you need to visit between April to June. Just keep in mind that this is the summer season and temperatures can reach 100°F in the afternoons. And while it's doable, it can be brutal. Maybe the temperature doesn't seem so bad, but it's the humidity that makes it tough.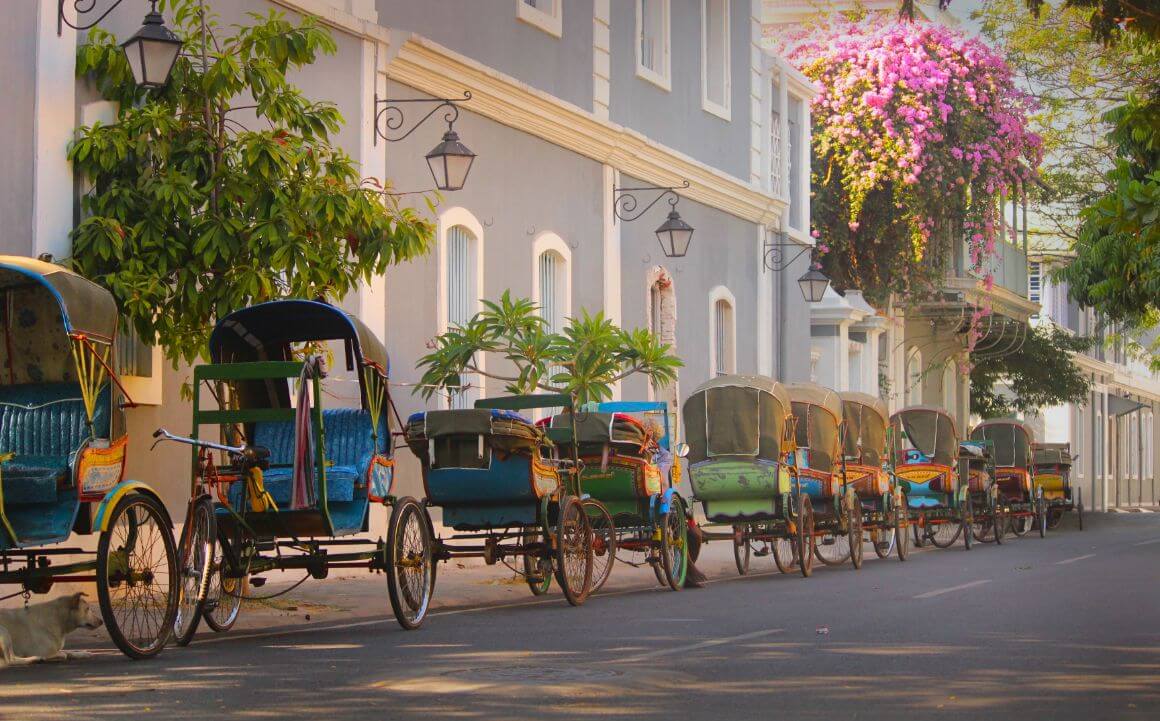 Monsoon season is from June to September. If you need to visit at this time make sure you pack well. The weather will be cool and breezy in the mornings but expect heavy downpours throughout the day. Still, it's worth experiencing Pondicherry during these months. Locals say that the rain brings a special beauty to their city and some incredible photo ops!
No matter the season, there are always lots of activities in Pondicherry to enjoy. Visit the French Quarter for an immersive tour of old-world charm and architecture. Or visit nearby Auroville, a spiritual town founded by Sri Aurobindo and Mirra Alfassa. Take in the many temples, ashrams, and museums to explore their unique spiritual heritage.
Looking for the best deals? Visiting during the low season or shoulder seasons (April-June and September to mid-October) is usually when prices are lowest. It's not the most budget-friendly town due to its lack of accommodations but traveling at this time can provide you with good savings.

Unlock Our GREATEST Travel Secrets!
Sign up for our newsletter and get the best travel tips delivered right to your inbox.
Best Time To Go To Sri Aurobindo Ashram
Sri Aurobindo Ashram is one of the most popular things to do when you're in Pondicherry and it's awesome. It is a spiritual destination located just 3km from the Pondicherry bus station. It is well-known for its spiritual teachings and meditation practices.
Even if this isn't quite your thing, the ashram is still worth visiting. The grounds are beautiful and provide a peaceful atmosphere that can help you find some respite from the hustle and bustle of everyday life.
If you are looking to visit this place of peace and harmony, here are some tips on the best time to go. The ashram is open year-round but there are certain times when it is most enjoyable.
The best time to visit Sri Aurobindo Ashram is in winter – between October and March. This is when temperatures have cooled down to more pleasant levels, and rainfall is usually low. You'll have easier access to the ashram's various meditation spots as well. However, this is also when it's busiest, potentially making it hard to find that serenity you're looking for.
In summer, temperatures can reach into the triple digits in Pondicherry, making a trip to the ashram far less enjoyable. Monsoon season can also make visiting difficult due to flooding from heavy rains.
If you can't make it during the winter months, then you'll want to plan your trip carefully. Pick a day with the least amount of forecasted rain and keep in mind that afternoons tend to be hotter than mornings. Dress appropriately for the temperature and humidity as well.
Best Time To Go To The Beaches In Pondicherry
Pondicherry is located on the stunning Coromandel Coast and its beaches are one of its most famous attractions. They are the perfect place to relax and soak up the sun, take a dip in the clear waters, or enjoy some delectable seafood. But when is the best time to visit these stunning beaches?
Generally speaking, December to February are considered optimal months for beach-goers. These months offer sunny skies, pleasant temperatures, and low rainfall. However, these months can also be quite busy with tourists from around the world. If you want to enjoy a bit more peace and quiet, then consider visiting during the shoulder season (October-November and March-April).
You'll still get plenty of sunshine and beautiful weather, just without as many crowds. From April until June, you can expect extremely hot temperatures. For this reason, it is best to avoid the summer months and stick to the cooler months if you want to make the most out of your beach visit.
No matter when you visit, make sure you come prepared with sunscreen, hats, and sunglasses – the sun can be very strong! Be mindful of the tide times too, so that you don't find yourself wading in deep water unexpectedly.
Where to Stay in Pondicherry
Best Time For Sightseeing in Pondicherry
Pondicherry is a smallish town, you can walk the whole place in just a few hours! This makes it perfect for sightseeing and soaking up some of the local cultures.
Pondicherry was colonized by the french and it still retains much of its french character. Its architecture is unique, with colorful buildings and cobblestone streets.
Different sights to see include the old French Quarter, the botanical gardens, Auroville, and various ashrams. You can learn about the history at the Pondicherry museum, or explore ancient temples and monuments. There are also plenty of restaurants, cafes, and bars to enjoy as well.
No matter when you visit Pondicherry, there is always something interesting to do. However, if you want to experience the unique french-Indian vibes most authentically, then winter is your best bet. From October to April, you can take advantage of mild temperatures and low precipitation for a comfortable sightseeing experience.
The summer months can be unbearably hot for sightseeing due to the high temperatures. You'll want to take frequent breaks to cool off in the shadow. The monsoon season, between October and November, can also be a bit tricky due to heavy rains and flooding.
Small Pack Problems? 😉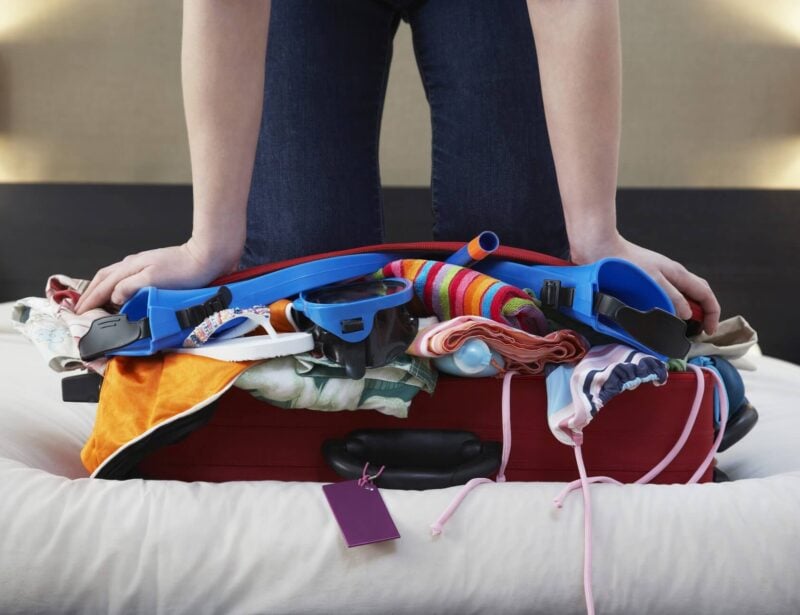 My missus travels with all her clothes in ziplock bags: don't be like my missus. UP YOUR PACKING GAME!
Packing cubes for the globetrotters and compression sacks for the real adventurers – these babies are a traveller's best kept secret. They organise yo' packing and minimise its volume too so you can pack MORE.
Or, y'know… you can stick to ziplock bags.
View Our Fave Cubes
Or Check Out the Sacks!
Best Time For Visiting Paradise Beach
Paradise Beach is well paradise and regardless of when you go, it's sure to be a beautiful experience. It's located just south of Pondicherry and there are plenty of activities to enjoy such as beach volleyball, jet skiing, parasailing, and more.
You'll need to take a ferry to get here so plan for an all-day event to its golden sands. As you walk along the sandy shoreline, make sure to stop at one of the many beachside shacks. You can enjoy refreshing coconut water or some classic Indian snacks.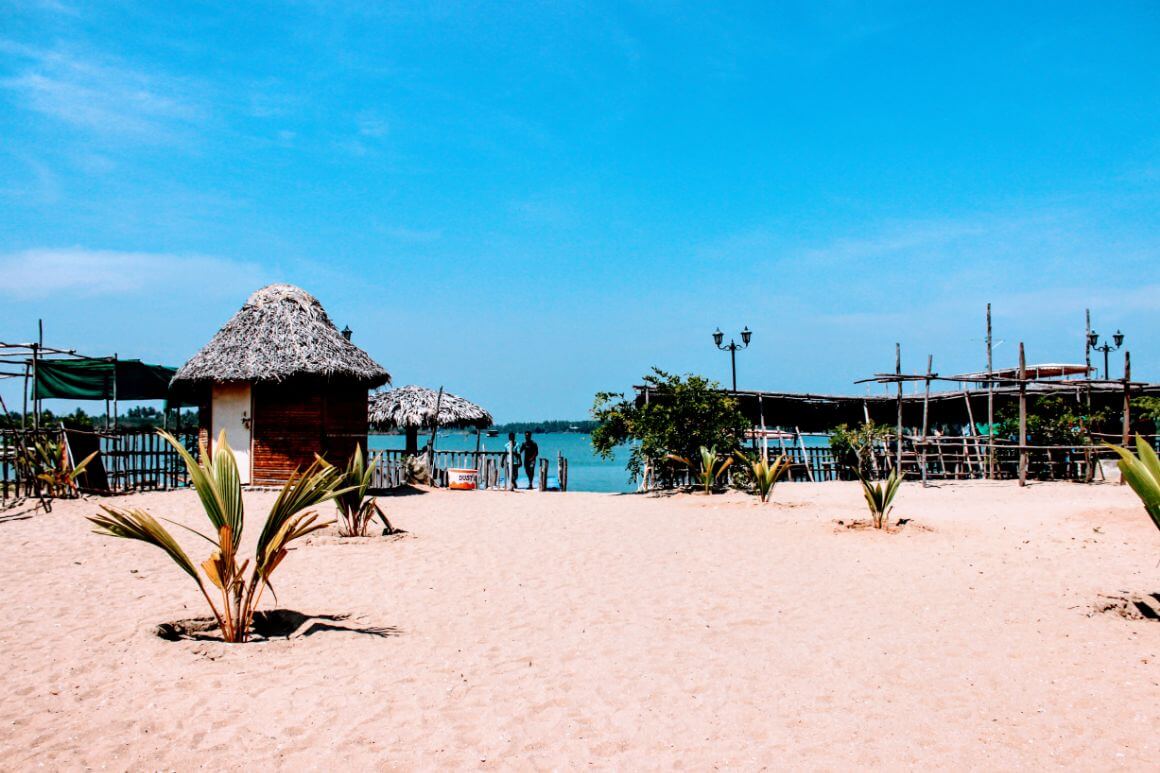 The best time to visit Paradise Beach is during the winter months (December-February). The water is warm enough for swimming and the skies are usually clear and sunny. Plus, you'll get to enjoy a vibrant atmosphere with plenty of beach activities going on.
The summer months can be too hot for some people and there is also an increased risk of rain. You do not want to forget a hat and sunscreen if you're headed here in April-June.
Exploring the beach during the monsoon season (October-November) can be a wet but rewarding experience. As you make your way through lush green backwaters and thick mangrove forests via ferry from the boathouse.
After rain showers, these waterways are at their prime, giving photographers the best opportunities to capture the beauty of this coastal paradise. As well as being able to spot plenty of native birds fluttering about in their natural habitat.
Cheapest Time To Go To Pondicherry
Cheapest Time To Go To Pondicherry

| Expenses | Oct – Feb | Mar – June | Jul – Sep |
| --- | --- | --- | --- |
| Hostel | $24 | $7 | $7.50 |
| One-Way Flight To Chenaii, India From London | $530 | $400 | $600 |
| Private Hotel Room | $50 | $30 | $40 |
Pondicherry is relatively cheap to visit all year round. However, you can save even more money if you go during the low season (May-September). Prices for flights and accommodation are much cheaper as there is less demand.
The thing that can get you when it comes to sticking to a budget is the town's lack of accommodation options. There are a few hostels and budget hotels, but they fill up quickly in the peak season. This is why going during the low season is best if you're looking for a cheaper trip.
You can also take advantage of discounts on activities such as boat rides, guided tours of the French Quarter, and other attractions. Just remember that the weather is fairly unpredictable during this time so it's best to be prepared with rain gear just in case.
If you're looking for a luxurious experience, then winter (December-February) is when prices will be at their highest due to peak season crowds and festivals.
Busiest Time To Visit Pondicherry
The busiest time to visit Pondicherry is from December to February. This is when the city comes alive with its signature Indian festivals, cultural events, and art exhibitions. If you're looking for a festive atmosphere and an opportunity to meet locals and tourists alike, then this is the best time to go.
During this season, many of the city's grandeur buildings, renowned spiritual sites, and traditional restaurants bring thousands of visitors each day. The weather during this time is at its most mild which happens to be the perfect climate for sightseeing and outdoor activities.
The bustling markets, heritage buildings, temples, churches, and colorful streets draw in tourists from all around the world.
We all know what comes with high season, higher prices. The prices aren't insanely different than at other times of the year but finding budget accommodation can be difficult. If you don't plan far in advance, it can be easy to miss out on more affordable deals and end up splurging $150 for a night's accommodation that could have cost just $40.
Weather in Pondicherry
The temperature in Pondicherry is moderate throughout the year, so it's always pleasant to visit. The hottest months are from April to June with temperatures reaching 100. During this time, humidity is at its peak and the city can be very hot and sticky.
The coldest months are December and January when temperatures can drop below 60 degrees. But typically they hover around 75 making it perfect for sightseeing and spending long hours outdoors. This is the busiest season and it's easy to see why.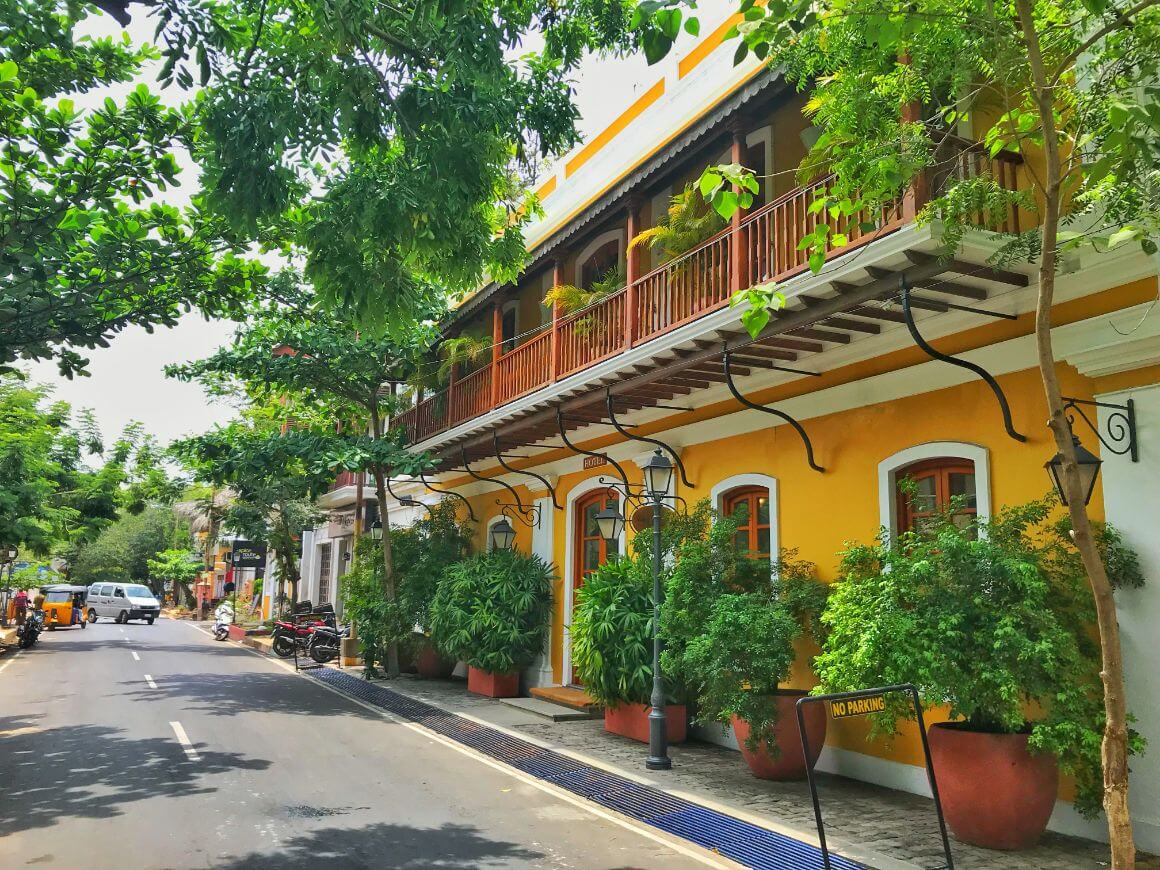 The rainy season in Pondicherry typically starts in July and lasts until September. This is the best time to visit if you're looking to escape the heat, as the monsoons bring cooling relief to the city. These months can be quite wet. However, it doesn't rain constantly and the city remains vibrant with plenty of outdoor activities and attractions to explore.
If you can come during the shoulder seasons, like October or March, you'll get the best of both worlds. You won't have to deal with the crowds and prices are much more affordable while still being able to take advantage of incredible weather conditions.
Festivals in Pondicherry
Pondicherrry is a spiritually tight-knit community with a rich culture and heritage. There are many colorful festivals celebrated throughout the year, making it an excellent destination for travelers looking to experience something unique.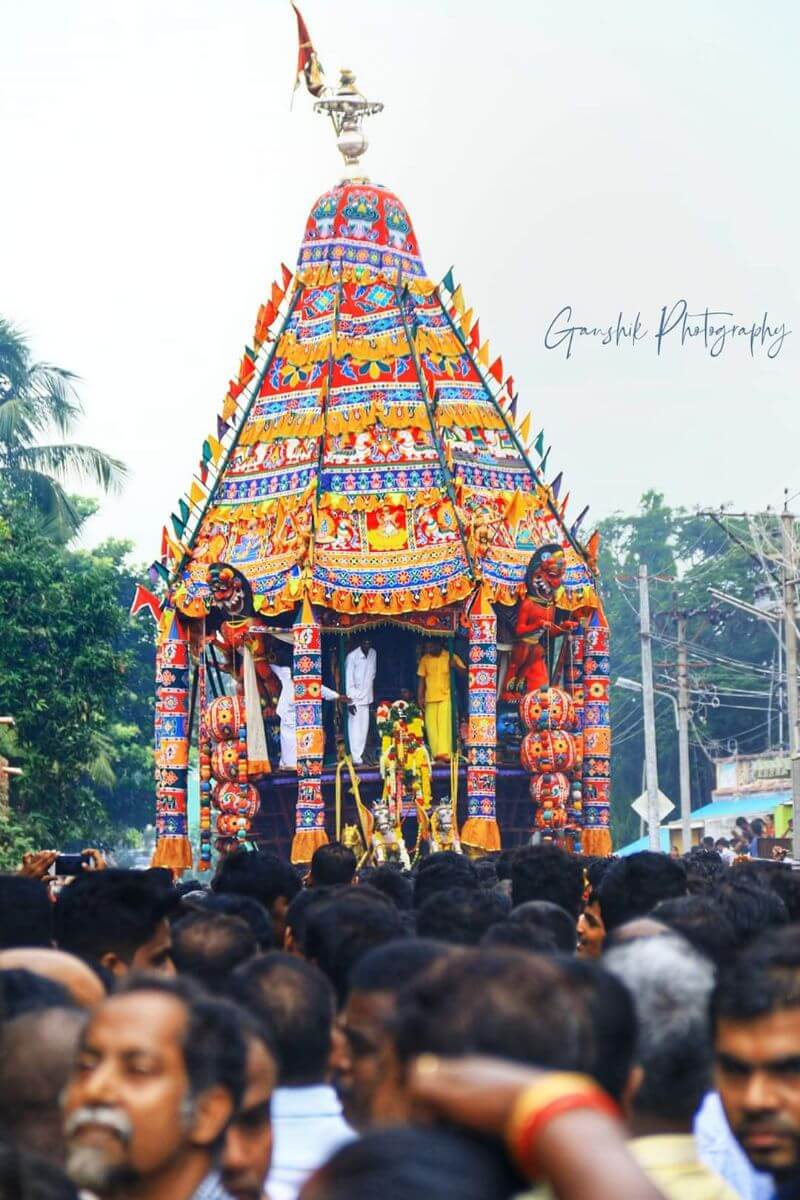 Here are some of the most famous festivals in Pondicherry and when they take place.
Pongal is the vibrant celebration of a fresh start that many parts of Southern India enjoy. Pondicherry especially revels in this holiday with all its inhabitants contributing to creating remarkable moments!
Like the Tamil New Year, people first decorate their homes with Kolam which signifies new beginnings. Next, they pray to Sun God and afterward put on brand-new clothes before feasting on delectable dishes amongst family & friends!
Pondicherry is a stunning mix of customs, religions, and cultures! Puthandu or the Tamil New Year is another spectacular event that takes place in this city. It's celebrated all around the world by Tamil descendants and their families to commemorate the start of their calendar year according to historic records.
Families gather together for cleaning house rituals before visiting friends and family members – what could be more wonderful than celebrating with your loved ones?
Villianur Temple Car Festival – May
Each year in Pondicherry, the sacred Villianur Temple Car Festival takes place to honor Lord Thirukameswar Kokilambal. On this special day, devotees gather around and enthusiastically pull a chariot from the local areas toward its destination at the main temple.
As an act of goodwill and love for their peers, they also give away food like buttermilk and rice as blessings to those who attend. This annual event is not only one of Hindu traditions' most spiritual customs but it also allows people to show kindness toward each other with uplifting wishes for all!
Pondicherry is also known for celebrating Bastille Day as a commemoration of the French Revolution. This holiday takes place on July 14th with flags being flown across town, parades being held, and a grand celebration at the beach with live music and fireworks!
This ceremony serves as a show of mutual respect between France and India, with former soldiers marching through Pondy's streets while proudly singing both the Indian and French National Anthems.
Birth Anniversary of Sri Aurobindo – August
Sri Aurobindo Ghosh has been immensely influential in the lives of many and his teachings continue to inspire people around the world. Even though his birthday coincides with India's Independence Day, devotees are sure to remember him fondly and mark this day as a special blessing bestowed on humanity by honoring him.
Fete De Pondicherry – August
Every year, Fete De Pondicherry commemorates the end of French colonization in Pondicherry with a three-day celebration.
From magnificent dances and performances to captivating exhibitions and contests, this event showcases not only liberation but also honors the state's new government. During the festival, people come together to have a great time while peacefully celebrating freedom.
When To Visit Pondicherry – A Month By Month Breakdown
If you're still on the hunt for the perfect time to book your trip to Pondicherry, look no further!
This monthly breakdown of what this beautiful destination has in store will help make that decision a bit easier. Whether it be summer or winter, every single month boasts its special attractions and memories.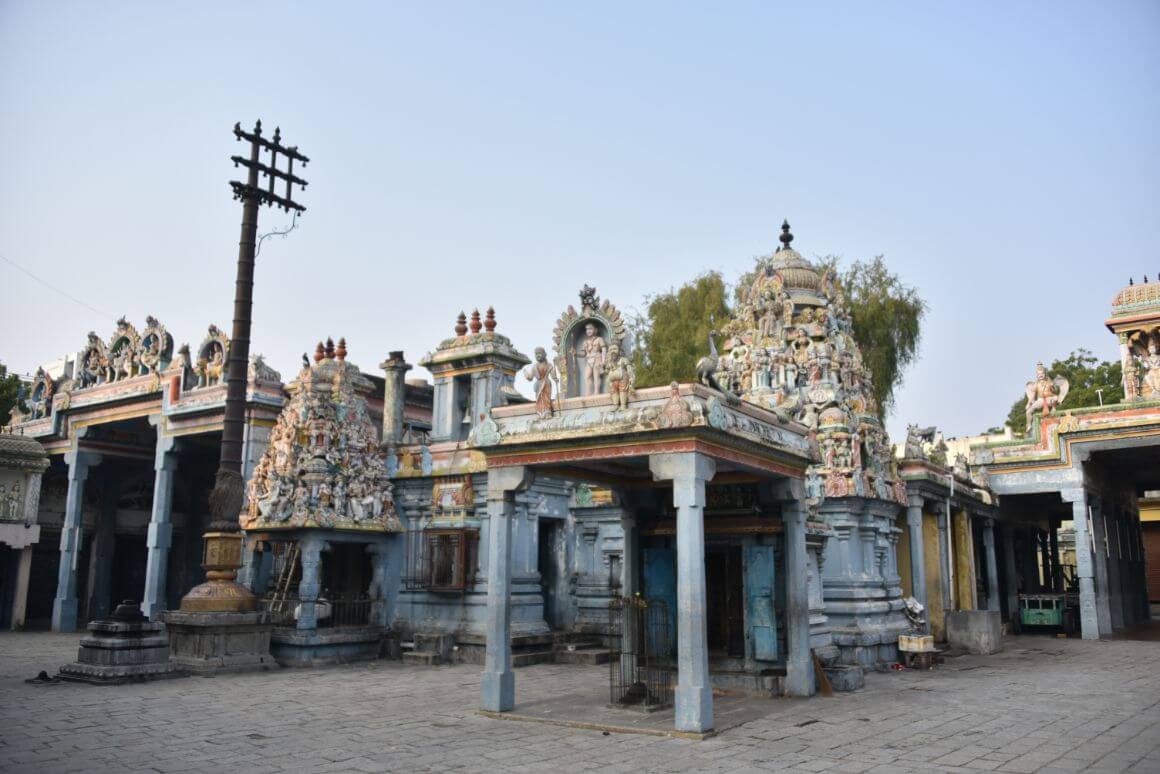 January in Pondicherry
January is one of the absolute best times to visit Pondicherry, with sunny skies and lows of 74 degrees Fahrenheit (23 Celsius). The holiday season is still in full swing, making it the perfect time to explore the city's vibrant markets and sample local specialties.
February in Pondicherry
February is the ultimate month for sand and sun seekers, as it brings beautiful weather – not too hot to be unbearable yet warm enough for days spent lounging at the beach. And if you prefer sunny skies to showers, then this is your perfect time of year; with an average of only four rainy days a month, February claims the lowest amount of rainfall all year long!
March in Pondicherry
As the winter starts to loosen its grip and spring begins to set in, March is ideal for a trip to Pondicherry. With temperatures ranging between 78-86 degrees Fahrenheit (25-30 Celsius), this is when the city comes alive. Plus, festivals like Villianur Temple Car Festival and Holi celebrations make it an even more vibrant and exciting time.
April in Pondicherry
The temperatures in April are perfect for exploring the city's many attractions and activities, with highs of 86 degrees Fahrenheit (30 Celsius). It's also an ideal month to visit Pondicherry's spiritual sites like Arulmigu Manakula Vinayagar Temple and Sri Aurobindo Ashram.
May in Pondicherry
May is the beginning of summer weather and let me tell you, it gets hot! With highs of 93 degrees Fahrenheit (34 Celsius), it's the ideal time to cool off with a dip in the nearby beaches or even take a boat ride on Chunnambar Lake.
June in Pondicherry
June is one of the hottest months in Pondicherry, but that shouldn't stop you from visiting this beautiful place. Typically hovering around 97 degrees it can be bearable but keep in mind that there are some triple-digit days and you will want plenty of sunscreen and lose clothing to keep you cool.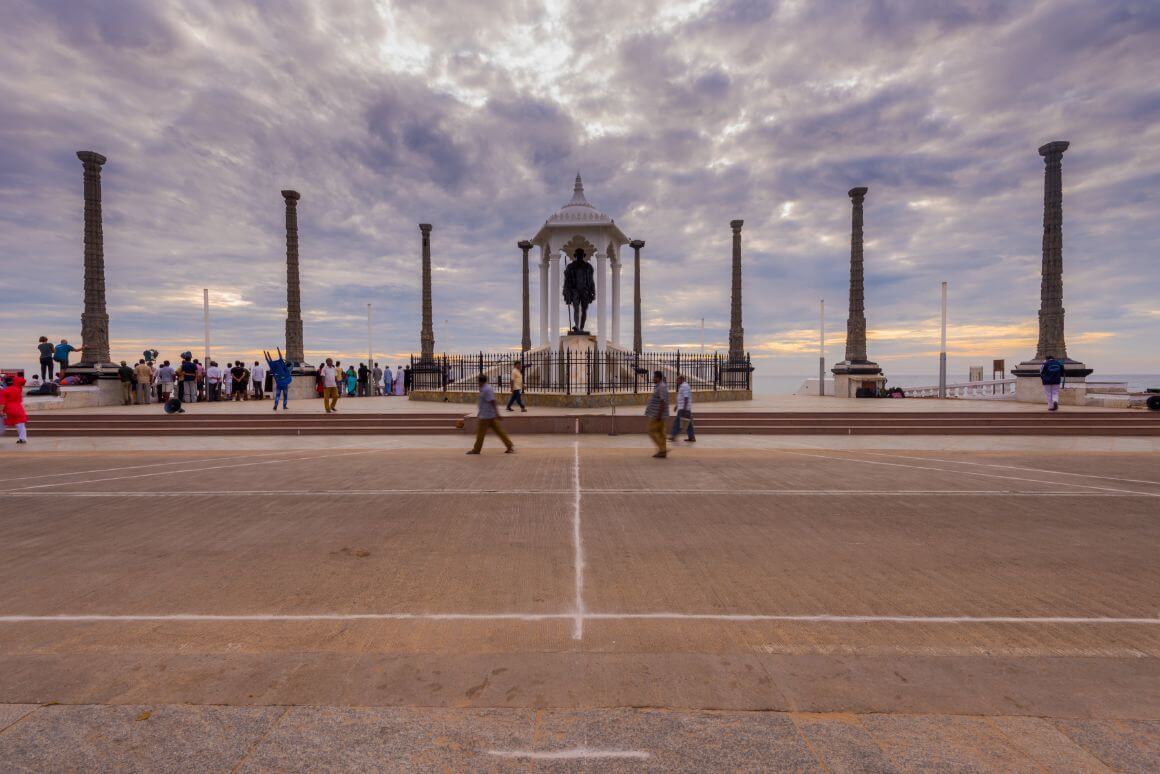 July in Pondicherry
July is one of the more popular months for tourists due to school vacations, so expect larger crowds during this month. It's also the beginning of monsoon season, so pack your raincoat and expect some showers. Despite the heat and humidity, this is a great time to experience Pondicherry's culture with its many festivals, cultural events, and performances.
August in Pondicherry
August brings welcome relief from the summer heat as temperatures drop down to 89 degrees Fahrenheit (31 Celsius). This is also when locals celebrate Fete De Pondicherry, a three-day-long festival to commemorate the end of French colonization in India and honor the state's new government.
September in Pondicherry
It's not just Indians that flock to Pondicherry during September; tourists from all over the world come here for their summer holidays! But this is peak monsoon season, so expect some showers here and there. But don't let that stop you, as the weather isn't too bad and the city is still packed with fascinating attractions and activities, such as exploring Auroville and its unique architecture.
October in Pondicherry
To make the most out of your trip, October is a great month to visit. Temperatures range between 78-86 degrees Fahrenheit (25-30 Celsius), making it ideal for exploring the city during the day, while evenings are cool enough to enjoy a few drinks at one of Pondicherry's many restaurants and bars. You might have a few showers here and there, but nothing that would ruin your holiday.
November in Pondicherry
November is an excellent time for couples looking for a romantic getaway or families wanting to explore Pondicherry together. Temperatures range between 71-81 degrees Fahrenheit (22-27 Celsius) and rainfall has subsided yet the holiday rush is still far away.
December in Pondicherry
December marks the start of winter in Pondicherry and temperatures can range from highs of 76 degrees Fahrenheit (24 Celsius) to lows of 61 degrees Fahrenheit (16 Celsius). Although it's slightly cooler, this is the busiest time of year for tourism and you'll find the streets full of locals, tourists, and celebrations. So if you're looking for a vibrant atmosphere with plenty to do, then December is the time to go.
The Future of the SIM Card is HERE!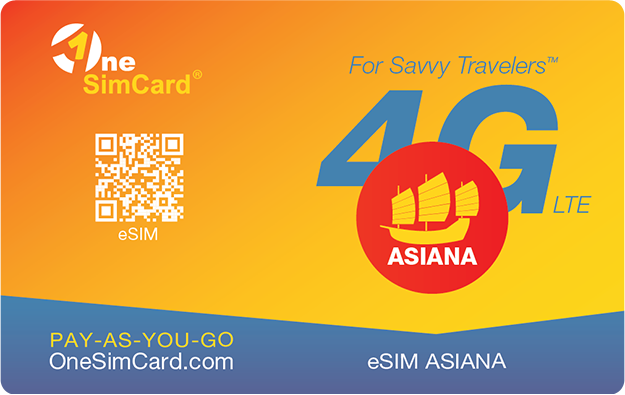 A new country, a new contract, a new piece of plastic – booooring. Instead, buy an eSIM!
An eSIM works just like an app: you buy it, you download it, and BOOM! You're connected. It's just that easy.
Is your phone eSIM ready? Read about how e-Sims work or click below to see one of the top eSIM providers on the market and ditch the plastic.
Buy an eSIM!
FAQ About The Best Time To Visit Pondicherry
Don't Forget your Pondicherry Travel Insurance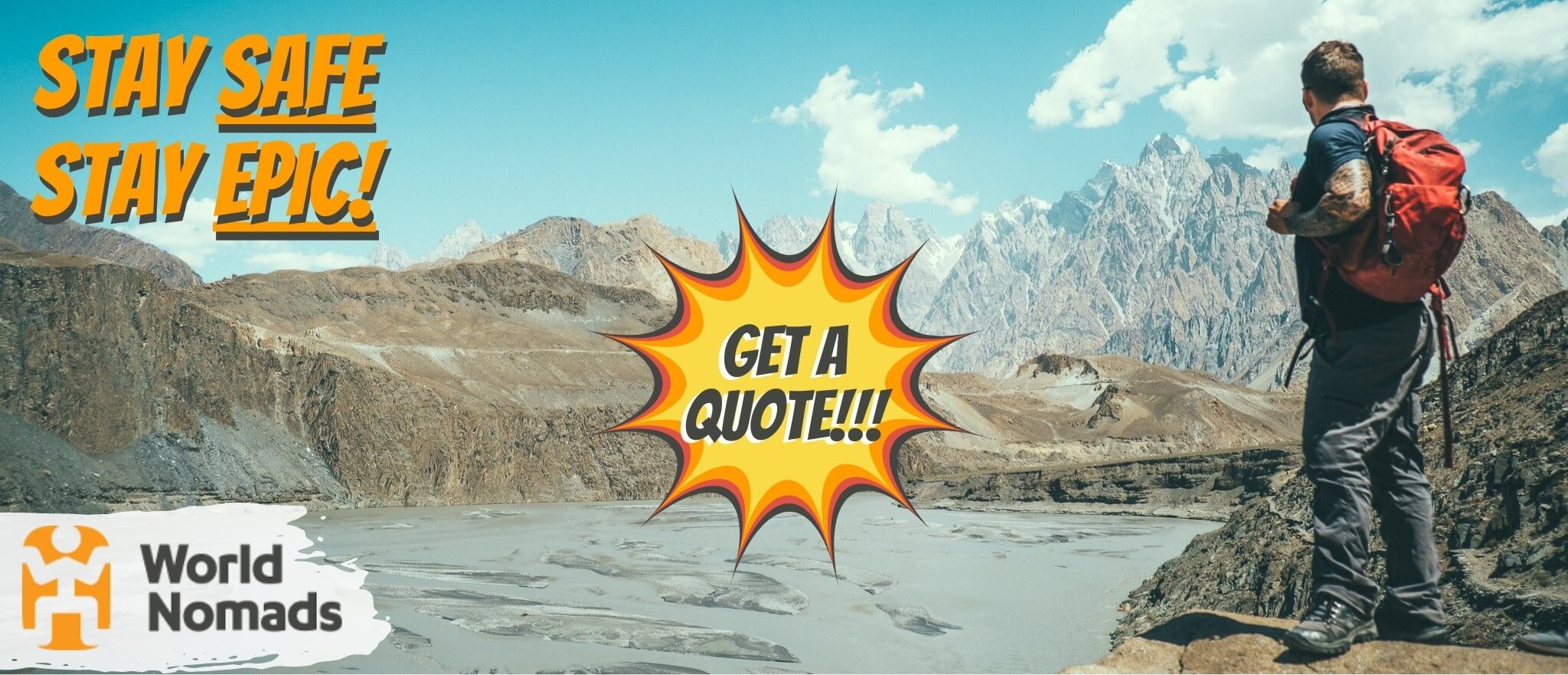 World Nomads' mission is to support and encourage travellers to explore their boundaries. They offer simple & flexible travel insurance, and safety advice to help you travel confidently.
They've been doing it since 2002 – protecting, connecting, and inspiring independent travellers just like you.
Get a quote below or read our in-depth review!
World Nomads provides travel insurance for travelers in over 100 countries. As an affiliate, we receive a fee when you get a quote from World Nomads using this link. We do not represent World Nomads. This is information only and not a recommendation to buy travel insurance.
Final Thoughts on The Best Time To Visit Pondicherry
Regardless of when you choose to visit Pondicherry, there is no doubt that it will be an unforgettable experience. From its stunning colonial architecture and spiritual heritage to its world-renowned culinary scene, there is something for everyone to enjoy. October through December offer the best weather and attractions, but any time of year is perfect for experiencing the unique beauty of Pondicherry!
By planning ahead, researching the weather conditions, and taking advantage of local events, you can make sure to maximize your time and fully appreciate everything this vibrant destination has to offer.
---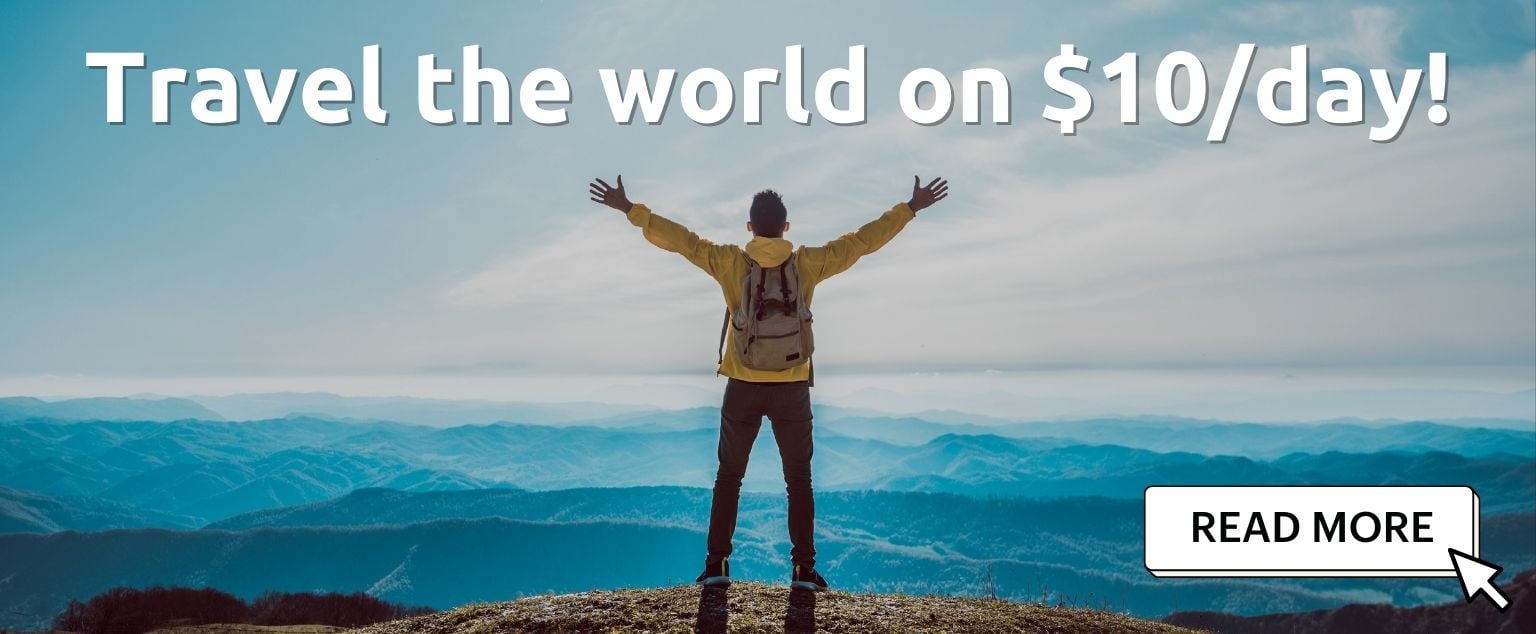 And for transparency's sake, please know that some of the links in our content are affiliate links. That means that if you book your accommodation, buy your gear, or sort your insurance through our link, we earn a small commission (at no extra cost to you). That said, we only link to the gear we trust and never recommend services we don't believe are up to scratch. Again, thank you!