Ask a seasoned backpacker: "Where's the toughest place you've ever traveled?"
They'll likely answer: "India."
Ask that same backpacker: "Where the most amazing place you've ever traveled?"
They'll likely answer: "India."
Maybe it's the struggles of navigating through a developing country and deciphering its unique social norms – combined with its ancient history, inimitable sights and immense spiritual richness that make India so alluring. And you hear it calling your name.
Regardless of your reasons, we applaud you for choosing India for your next travel adventure!
But figuring out what to take to India – what's appropriate to wear in India and what's not, what are the essentials and what you can do without – can be overwhelming. That's why we've put together this guide with a top 22 needs India packing list, tips on what to wear and pack by season, and what not to pack. The best way to cover off on India packing essentials is to focus on the things that will keep you comfortable, safe, and prepared.
After reading this India survival guide, you'll feel all of those things and be ready to take on the most eye-opening, mind-expanding, sensory-stimulating, life-changing experience ever.
So, without further ado, let's begin!
Top 22 NEEDS for India – India Packing List
#1 – Nomatic Travel Bag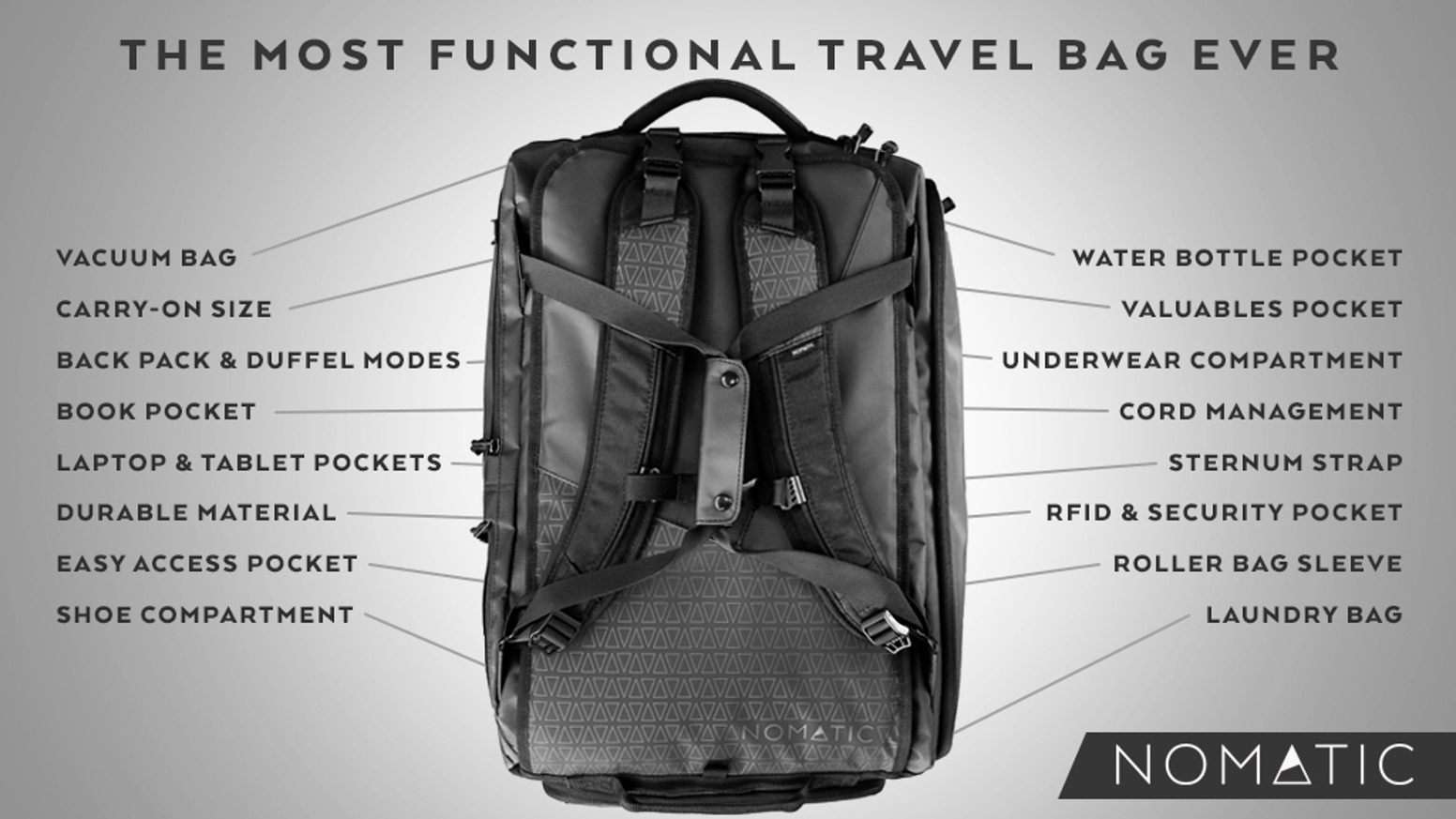 With India's rugged ground surfaces and the amount of moving around you'll be doing, a durable and highly functional backpack is undoubtedly what you want. Our pick for the best backpack to pack for India is the Nomatic Travel Bag because it has it all – tons of pockets and compartments to help you stay organized and to maximize your packing space, an RFID pocket for added security, and a resilient exterior made with waterproof material that will withstand the toughest of conditions. Check out our in-depth review here!
#2 – Active Roots Security Belt
Unfortunately, theft is commonplace in India and is something to be wary of at all times – especially as a tourist. The best way to keep important personal belongings – such as money and passport copies – safe is to keep them out of plain sight. Wearing an otherwise normal-looking belt, like the Active Roots Security Belt, is brilliant because you can stash items in its hidden zipper pocket that no one knows is there!
Need a little more storage?
When moving from place to place, you should keep your travel documents and other valuables on your body. Your carry on isn't safe, even when it's under your seat or overhead.
A full-sized money belt that stays tucked under your clothes keeps your documents and cash organized during your travels and assures nothing critical gets left behind or stolen.
#3 – World Nomads Insurance
Travelers insurance is a must-have for what to take to India. Anything can go wrong in India, from illness to an unexpected accident, and you don't want it ruining your trip – or incurring hefty out-of-pocket expenses. We use World Nomads Insurance who offer great, affordable plans.
#4 – Active Roots Water Bottle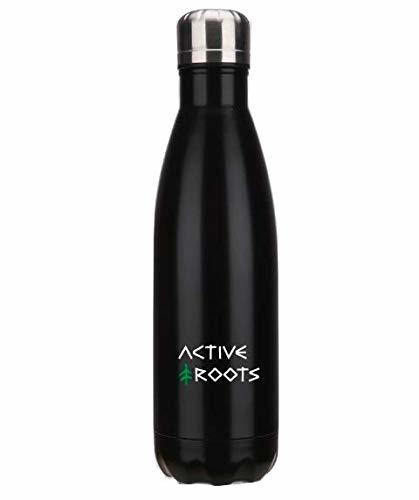 Be aware that India's tap water is not safe for consumption. Always buy and use bottled water for drinking and brushing your teeth. In India's hot weather, you'll want to keep your drinking water cold, which you can do with the 25-ounce stainless steel Active Roots Water Bottle. It's also smart to have for refilling at places where filtered water is available, like at many hotels and restaurants.
#5 – Combination Lock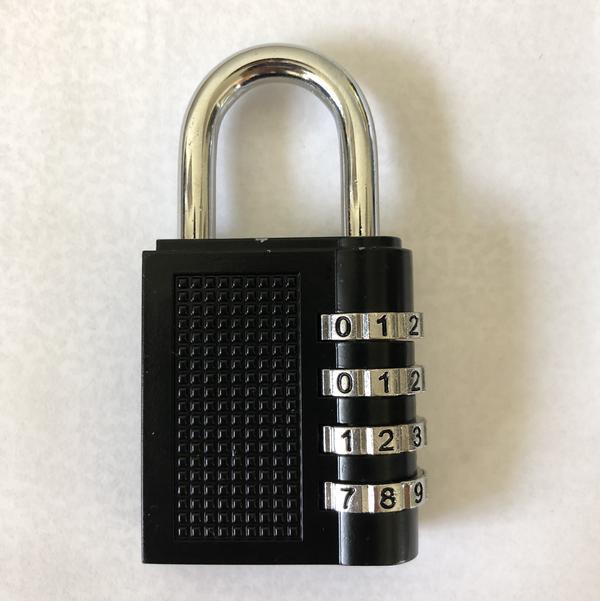 Always keep your bag locked when you're transporting your bag along the streets and when traveling on trains, buses, taxis, and airplanes. The same goes for when you leave your bag unattended in your room or hostel. The Active Roots Combination Padlock is small and simple to use with a resettable combination, which eliminates the stress of keeping track of a tiny key or not being able to open your bag if you forget the combination!
#6 – Skeletool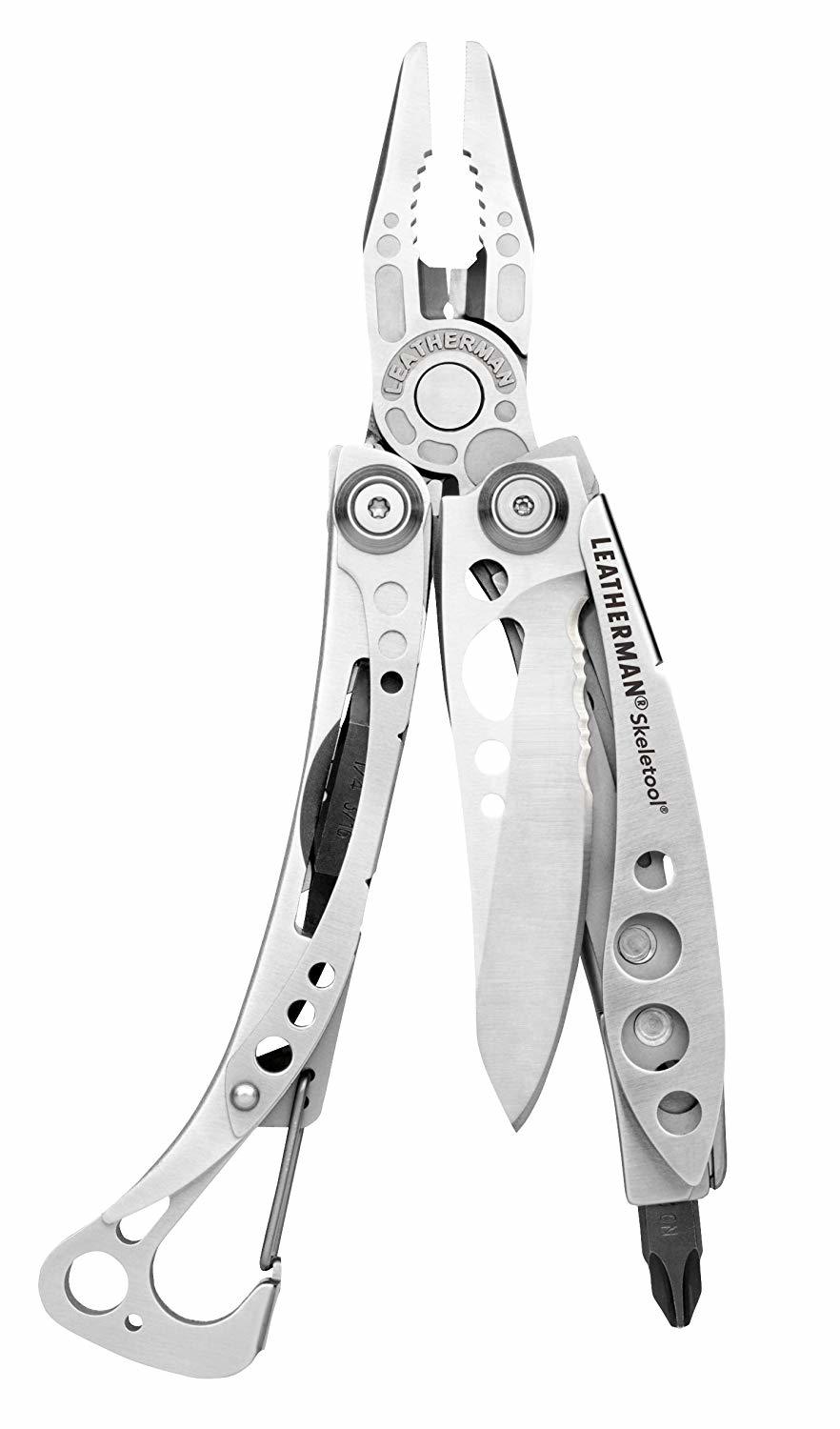 One of our top recommendations for the best experience in India is to always be prepared. Traveling with a small multi-tool, like the Skeletool, fits into this category. You'd be surprised how handy a set of pliers, scissors, small knife, nail file and/or corkscrew can be in many situations. There are different portable sizes to choose from with different tools available. Be sure to find one that best fits your needs – you'll be happy to have it!
#7 – Active Roots Microfiber Travel Towel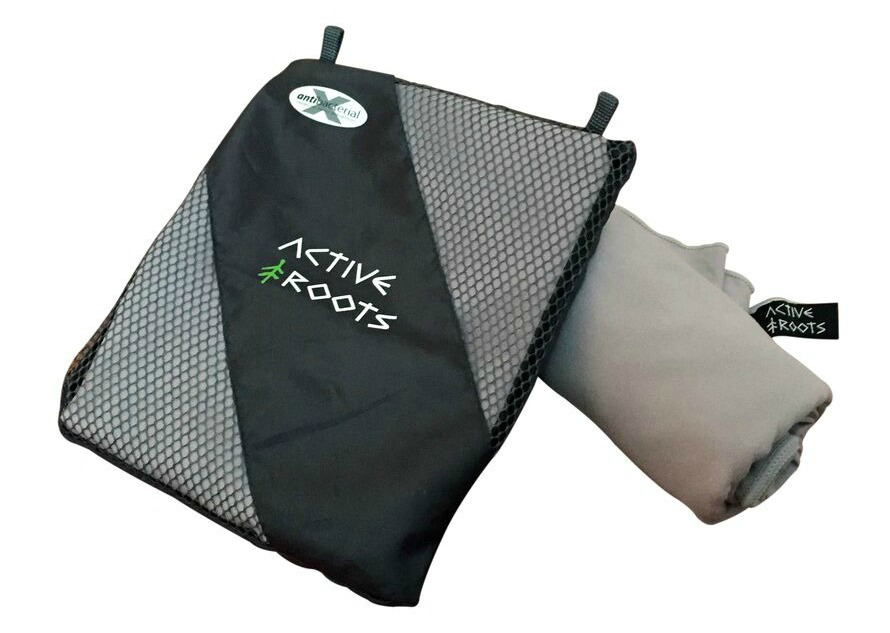 One item you never want to travel without, especially for budget-friendly travel, is your own towel. It's not unheard of to find subpar towels at your hostel – if you're even offered one at all. Finding a way to dry your hands in public bathrooms will also be an issue. Carrying along a lightweight, antibacterial towel is the way to go. We love the Active Roots Microfiber Travel Towel because it's compact and dries in under an hour!
#8 – Active Roots DayPack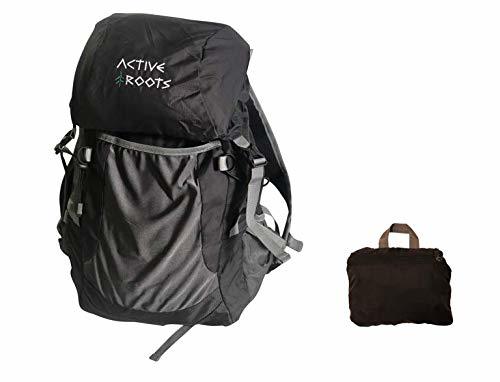 It's always worth having a daypack with you whenever you travel but often NOT worth carrying something bulky around. The Active Roots adventure daypack is hands down the best foldable day pack around, it comes with a water bottle holder, folds down super small yet provides plenty of space for your day-venture and is tough and sturdy.
#9 – Fairywill Electric Toothbrush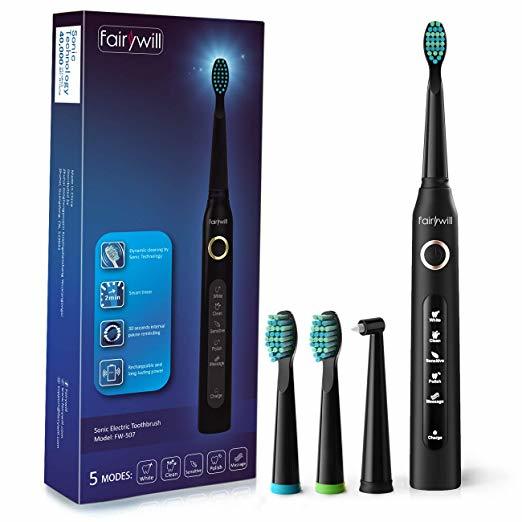 After a full day of traveling through the dust and grit of India's incredible sights, any touch of luxury is a welcome one. You'll be amazed how good a thorough teeth cleaning with a Fairywill Electric Toothbrush will make you feel! It's ultra travel-friendly and lightweight, and you get 30 days of use from just one 4-hour charge. Try the massage mode – your mouth will love it!
#10 – SunGod Sunglasses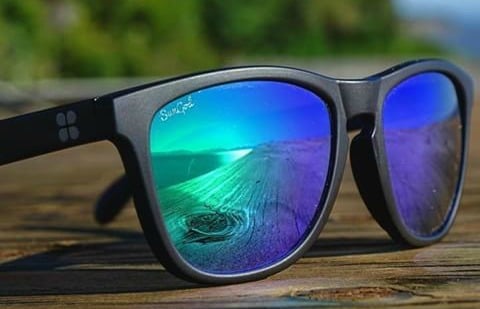 India is hot and dusty, so you need a pair of resistant, protective sunglasses. We love SunGod Sunglasses because they're intelligently designed for adventure and performance. They're built tough with triple-layer scratch-resistant lenses for the dustiest of conditions, and with sturdy frames made from SunGod's trademarked Adventureproof Frame Material. If you still manage to damage them, each pair is covered by the SunGod Lifetime Guarantee for free repair. Read more on why they're awesome!
#11 – Mosquito Repellent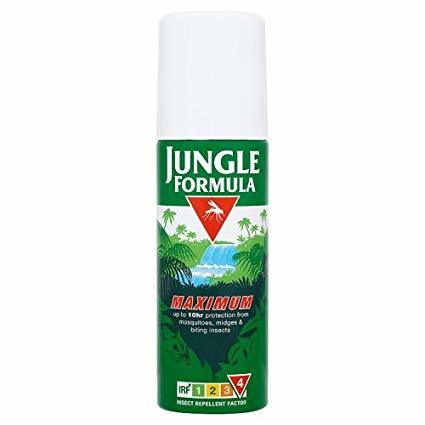 Take every precaution to protect yourself from India's pesky mosquitoes. There's a risk of malaria throughout the country, and you want to stay safe. Your strongest protection is applying mosquito repellent with DEET. We recommend Jungle Formula Maximum Range because it's it contains 50% DEET – which is the strength recommended by the WHO. It's also good to know that it's been tested against mosquitoes found in tropical destinations.
#12 – Cable Lock
In addition to your small travel bag lock, it's wise to pack a cable lock for securing your luggage while traveling. Theft is common on trains, so if you're doing any train travel, use a cable lock to fasten your bag to the rings under the train seat. It's also good to have if you find yourself leaving your bag in a crowded environment where there's a place to secure it – better to be safe than sorry.
#13 – Travel Jungle Gym Set
Whether you're traveling for a weekend or for a year, it's difficult to keep your usual workout routine on the road. There are loads of workouts online to print and follow, but there's nothing like being in a gym with proper exercise equipment. Enter: Monkii Bars. You can set up your workout station anywhere – hotel rooms, mountainsides, your backyard – and the pocket gym comes with its own app so you can learn the ropes (cough, cough) of staying fit on the road!
#14 – Universal Converter/Adapter
India has frequent power surges, so it's best to take an all-in-one plug adapter/converter with you. If you want to keep your electronics charged (which we're sure you do), you'll need a plug that works in India. A global model is ideal because you can take it practically anywhere and not worry about socket types, plugs, etc. Having surge protection is nice too because it could save you from frying your electronics!
#15 – Protective Cell Phone Pouch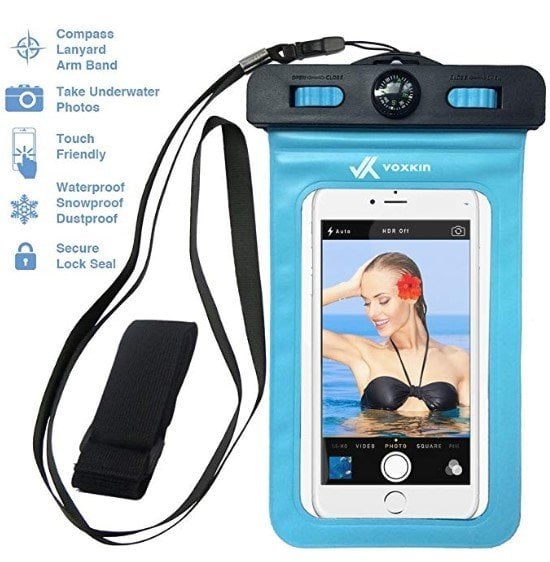 Whether you go to the beach, up into the mountains, out to the desert or into the cities – you'll be exposing your mobile phone to a lot of potential abuse. Sand, water, dust, and dirt can easily cause damage, and dealing with a ruined phone is never fun – especially while traveling. A simple way to avoid this headache is to keep your cell phone in a protective pouch or holder. Keep that phone safe!
#16 – Cell Phone Camera Accessories
You're going to want photography equipment of some sort to capture India's majestic sights. It's great if you have a digital camera or something comparable. But if you don't have such equipment – or aren't willing to travel with more than your phone – consider a simple cell phone accessory to enhance your pictures. A portable lens kit is inexpensive and easy to pack and will make a big difference in photo quality. While on your incredible journey, you need to document with incredible shots!
#17 – AR Toiletry Bag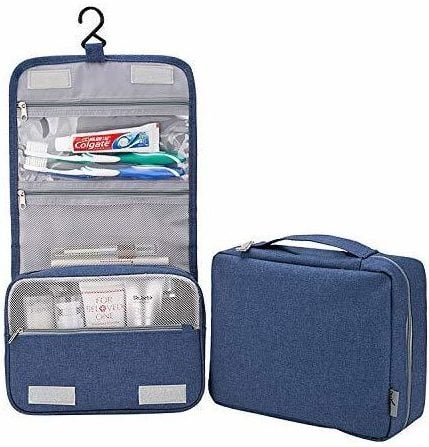 Another backpacker favorite for staying organized is a hanging toiletry bag. It's extremely helpful to have all of your accessories neatly gathered in one bag that you can hang for easy accessibility, especially when counter space isn't plentiful or even available. A well-organized bag is worth having whether you're tree whilst camping or a hook in the wall – it helps to have quick access to all your stuff.
#18 – Travel First Aid Kit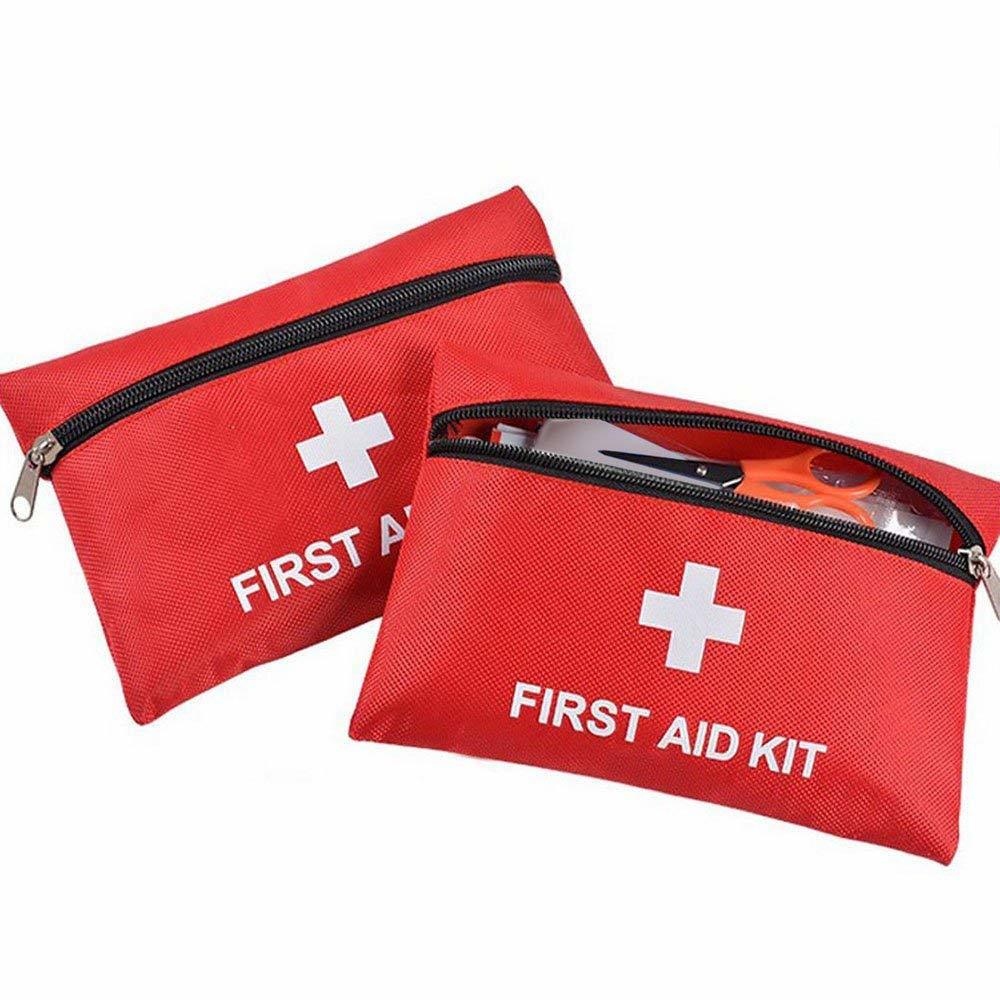 India's more rugged adventure travel means the likelihood of collecting some cuts or scrapes along the way. Rather than incurring the risk of something minor becoming infected with exposure to unsanitary conditions, always have a first aid kit packed and readily available. Key items – like alcohol swabs and bandaids – will suffice for covering your bases until you can get to a pharmacy if needed. Anti-diarrhea medicine and rehydration salts are wise to have on-hand too.
#19 – Travel Pillow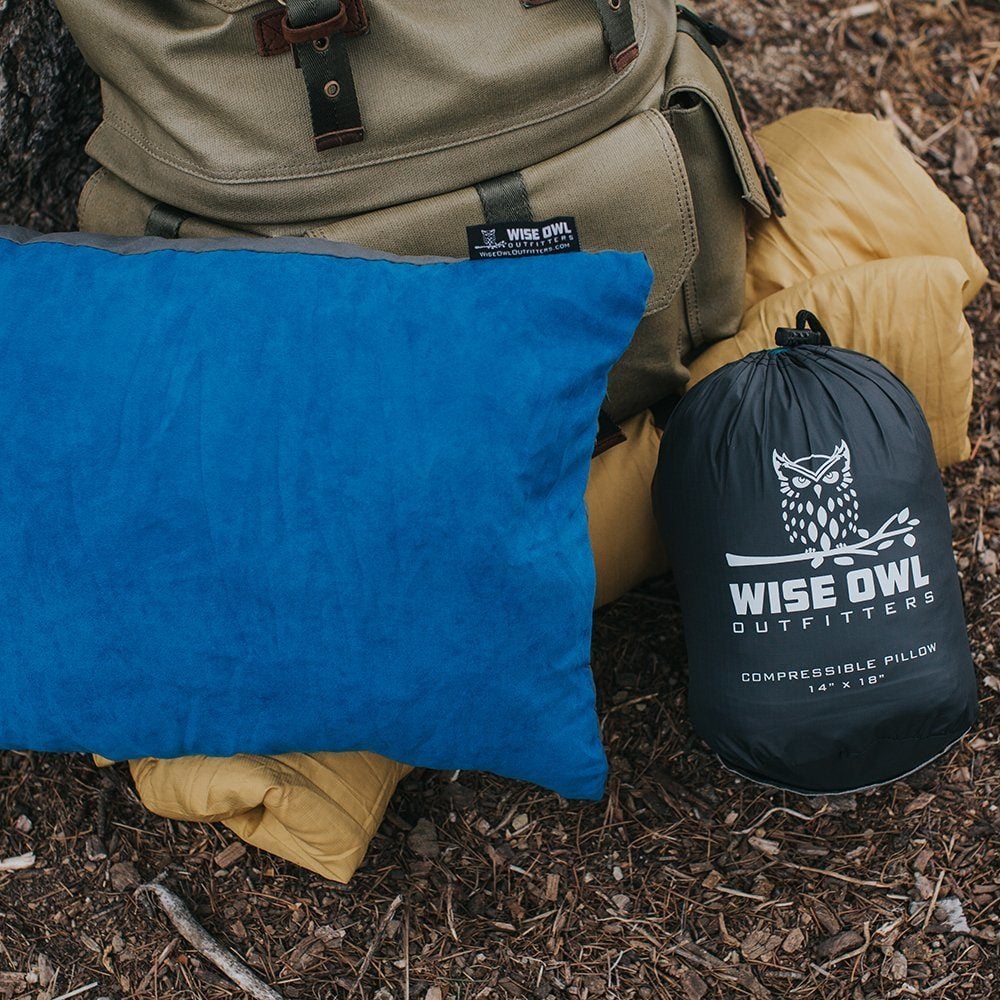 With budget travel accommodations, you can't bank on getting top-quality bedding. Having a foldable, easy-to-pack travel pillow to rely on can be a real lifesaver. Plus, if you're going on overnight train rides or for other lengthy travel, your journey will be a lot more enjoyable with a comfy pillow.
#20 – Travel Sheet
Staying on the subject of bedding, you may not be ecstatic about the sheets you're expected to sleep on in hostels. Even if they seem clean enough, isn't it more reassuring to sleep in sheets that you know have only been used by you? A travel sheet is lightweight and comfortable, and will not only bring peace of mind but will also make for a better night's sleep. They're also great for long train and airplane travel.
#21 – Sanitizing Wipes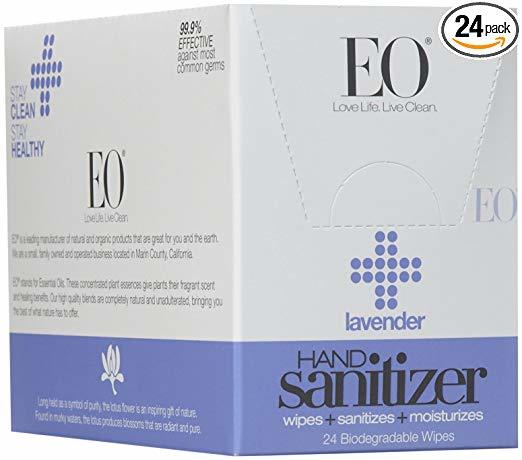 A condition called "Delhi Belly" isn't uncommon to get as a foreigner in India. Symptoms include stomach upset, vomiting, diarrhea… all things you don't want. It's caused by exposure to bacteria – usually through the consumption of contaminated food or water. You can't completely guarantee NOT getting it, but take precautions like never drinking the tap water, and clean your hands as much as possible – especially before and after eating. Having biodegradable sanitizing hand wipes in your daypack at all times is highly recommended.
#22 – Toilet Paper
India's bathrooms aren't exactly known for their cleanliness and luxury. The only place you have a chance of finding a restroom with toilet paper is an expensive hotel. Other than that, you're out of luck. Packing some regular rolls of toilet paper would work, but they're pretty bulky. A better idea is to bring travel toilet paper and always carry a pack in your day bag – ladies especially. You'll need it!
What to Wear in India
The rule of thumb for what to wear in India is: when in doubt, err on the side of modesty.
India's fashion is very conservative, and you'll want to be a respectful visitor and abide by their conventions. In bigger cities, like Delhi and Mumbai, India's street fashion is more westernized, and it's not uncommon to see locals wearing jeans and t-shirts. In beachy tourist destinations, like Goa, you'll see swimwear and shorts. But the norm – as a blanket statement – is to cover up.
For women, this means not showing your knees, too much shoulder, or cleavage out in public. Instead of short shorts or spaghetti-strap tanks and dresses – better choices are long wide-leg pants, mid-calf capris, long skirts, lightweight blouses, and flowy shirts. Just think, the more skin you show, the more unwanted attention you'll get.
For males, the rules are less strict, and – as we mentioned – many of India's fashion includes men wearing casual, westernized clothing. But shorts aren't common, so if packing shorts, choose a longer style that covers your knees. The best Indian outfit ideas for guys include lightweight pants paired with a light cotton short-sleeve button-up shirt and Capri-style loose fitting shorts with a linen long-sleeve shirt.
Please note that temple dress codes are as equally strict for women and men. Women need to cover up their legs, shoulders, and head – a scarf/wrap is great for this. Men also need to cover up their arms and legs or may be denied entry. Some temples forbid Western-style wear of any kind – including jeans, shorts, and t-shirts – so pack and dress accordingly.
Want to learn more about how amazing India is? Then check out our EPIC

backpacking India guide

for more info! It covers everything from culture to activities to lodging to cuisine; all that and more.
Visiting India in Summer
The summer months in India are April, May, and June – also known as pre-monsoon season. Pay close attention to India weather conditions for the parts you plan on visiting if traveling during the summer.
In the north, like Delhi, it's very hot. Sunstroke is not uncommon in the midday sun of India's hottest months – April and May. This area may also get hit with pre-monsoon storms that include intense hot, dry winds and hail. Northern temperatures average between 80 to 102° F.
The more calm, less touristy parts in southern India – like Kochi and Kerala – have milder conditions with less humidity. Still hot, but not as intense as in the north. Average temperatures in the southern region average between 80 to 90° F.
Invariably, your 'what to take to India' checklist should cover clothing made of light, breathable material – like lightweight cotton and linen. Despite the heat, we advise using long sleeves when possible for added sun protection as the locals do – think linen shirts and loose-fitting blouses for what to wear in India in summer. A summer outfit idea for women is a mid-calf length flowy skirt, a modest blouse, and a cotton scarf. Be sure to apply sunscreen often and stay hydrated!
(July) to early fall (September). is time period is known as India's monsoon season. As the season's name suggests, this time is dominated by wet conditions and rainfall. Expect heavy rains and downpours in most of the country – especially by late July, when you're also likely to encounter some flooding.
The humid summer monsoon moves across India, and rain doesn't typically subside in the northern areas until October, with more rain in the southern regions. It will still be hot, so muggy conditions are inevitable. Expect average temperatures between 80 to 95° F in the north and 75 to 85° F in the south.
If this is your travel period of choice, just be prepared for the humid, wet conditions. Your India packing list should include rain gear – a high-quality rain jacket and windproof umbrella are must-haves. You'll want quick-drying layers, like long and short-sleeve shirts made of moisture-wicking material. Lightweight, waterproof pants are your best option. Otherwise, pack lightweight pants that dry quickly and won't feel too heavy and soggy.
Still looking for a good base for your adventures in India? Check out our guide for the

sweetest hostels in India

and set up shop!
Visiting India in Fall
The months of October and November define India' autumn or post-monsoon season. Conditions begin drying up in most of the country, and winds blowing through the Himalayas bring more sunny and cloudless skies. Average temperatures in the northern region range from 60 to 90° F and, in the south, average temperatures fall between 75 to 85° F.
Along with the sun's return, expect the India weather to include strong wind which may require layering to stay comfortable. As the conditions transition from wet to dry, still expect rain in some parts of India, so having a rain jacket and umbrella packed and available is recommended.
The layers you want to pack for India's fall should cover you for fluctuating temperatures. You'll want items that are appropriate for a range of conditions – from hot and sunny weather to hot and windy weather and to possibly rainy weather. Breathable, quick-drying T-shirts and long-sleeve shirts, lightweight pants, a rain jacket or shell, and a cotton scarf and shawl should make your packing checklist. Scarves and shawls are handy both for covering up in temples and for face protection from blowing dirt and dust.
Visiting India in Winter
December, January, and February are India's coldest months and are the ones most preferred by travelers. Weather conditions are not smoldering and make for a more comfortable environment for exploring. You'll find warm weather, but also be prepared for cold days and nights depending on where you go. Average temperatures in the north around Delhi fall between 45 to 75° F and 72 to 90° F in the south.
If you plan on traveling to higher altitudes or doing some mountain hiking in the northern areas, you'll need cold weather gear like gloves and a hat – a fleece or a down jacket over your layers should be enough to keep you warm. You should also consider bringing an easy-to-pack sleeping bag if you're staying in budget accommodations at higher altitudes – you may not be given a blanket and laying in your bed freezing cold will impair your sleep!
For Indian winter packing, we recommend focusing on your basic layers. Moisture-wicking shirts, blouses, lightweight pants, long skirts, plus a long open cotton cardigan will be functional for daytime wear and will serve for what to wear in India at night too. Be mindful of the areas you plan on visiting and plan accordingly. Do bring along a down jacket for areas that get hit with colder winter weather.
If you visit South India during winter (Goa or Kerala etc) then note then it will still be hot, day and night!
What Shoes to Pack for India
While exploring India, you'll encounter lots of uneven, dusty trails – in very hot weather. You'll also find many destinations – like places of worship – where you're required to take off your shoes. Our recommendation for what shoes to pack for India is that they are three things: comfortable, breathable and easily removable.
For both women and men, a sturdy walking sandal works perfectly. They'll provide enough support for uneven surfaces, and also keep your feet aired out and cool. A pair of sturdier, thicker-soled flip flops also work if you're used to walking around in them without any problems.
For guys, if you're not the sandal-wearing type, go for a slip-on pair of lightweight mesh sneakers or canvas shoes. You'll be able to walk all day in them without your feet getting too hot and sweaty. They'll also pair well with what to wear in India at night that may call for nicer attire.
Do bring a pair of hiking sandals or boots if you're a hiking enthusiast and if it's the focus of your activities while in India. Otherwise, you can do without boots – or anything lace-up for that matter. India street fashion doesn't include much boot-wear!
Leave any fancy or expensive shoes at home – and is not typical India fashion. You won't need them, and they'd only get dirty and/or ruined very quickly!
Seriously, make sure you invest in a good pair of shoes for traveling! The worst thing to have on the road is tired feet and you need to treat them well 🙂
Females – What to Pack for India
We have some special packing tips on what to take India – just for you ladies!
For Fashion
We'd like to recommend a couple of specific clothing items that will help keep you cool in hot weather and won't attract any unfavorable attention. Check out these India outfit ideas:
Harem pants (aka, genie pants, Alibaba pants) are loose-fitting, airy and ultra-comfortable. A solid, dark pair is versatile and goes well with a printed flowy blouse. Color and prints are popular staples of India's fashion, so don't be afraid to throw in a pair with a multi-colored, fun-print – they're a great option for what to wear in India in summer too. Top them with a solid-colored t-shirt and lightweight scarf, and you're good to go!
Yoga pants and leggings should be on your what to take to India checklist. India is the yoga mecca of the world – you'll want to soak in the local culture and take advantage of the many yoga and meditation offerings. For everyday streetwear in India, pair them with a long tunic top – or a kurta – that covers your behind, and you'll fit right in! Another popular look is to wear them underneath a long, flowy skirt.
Pack accessories that keep you safe!
Infinity scarves are chic and classy, but some even provide a hidden pocket to keep your valuables.
The Active Roots Zipper Scarf is your run-of-the-mill infinity scarf but with a hidden pocket that's big and sturdy enough for a night's cash, your phone, a passport and (hell with it) some snacks too!
For Hygiene
For that "special time of the month," we recommend packing your own tampons – unless you're fine with sanitary napkins. You'll easily find those in India, but tampons aren't easy to come by. If you do, they'll be the kind without an applicator, so plan ahead for what makes you most comfortable. Alternatively, consider trying a menstrual cup, like the Diva Cup, especially if you're traveling for a long time. You'll just need one – they're reusable, eco-friendly, and can be worn safely for up to 12 hours!
Males – What to Pack for India
Fellas, we have some packing tips for you too on what to take to India:
For Fashion
Here are a couple of specific clothing items for dressing like a respectful tourist without having to melt in the heat.
Lightweight jogger pants are versatile and extra comfortable. Though tapered at the ankle, jogger or men's yoga-style pant legs are very loose and breathable. Pair them with a light cotton t-shirt or button-down shirt for a perfect India outfit.
Tunics are a men's staple for India's fashion and are something you should consider for your travels. Especially for religious and cultural site visits, a tunic shows respect for local traditions. They're also comfortable and practical – once you're there and see they're also part of India's street fashion for men – you'll want to jump on the bandwagon!
For comfort
Keep in mind that, depending on the temple, you may also be required to cover your head. We recommend adding a versatile piece of moisture-wicking headwear to your what to take to India checklist. It can be used for full head cover, as a headband, bandana or face mask to cover your mouth in, particularly dusty or smoggy conditions. There's a lot you can do with this little piece of fabric!
What NOT to Pack for India
We've covered everything on what to pack for India, but here are our tips on what NOT to pack for India!
Don't bring flashy valuables, like expensive jewelry and watches. You'll make yourself more of a target for theft, so it's not worth the risk.
Don't bring lots of cash. Getting your bag stolen, or losing it, will hurt much more if it also contained all of your travel money in cash. It's safer to use the many available ATMs throughout India to get local currency.
Don't overpack with clothes. Be sure to have your essentials, but it's a good idea to buy clothes in India. It's cheap and allows you to buy local wear that'll help you blend in and be more comfortable.
Want to bring your expensive DSLR but are worried about getting robbed? Check to see if India is safe or not and what you can do to avoid being a victim.
The Best Backpack to Pack for India
If your backpack is responsible for holding all of your stuff, being comfortable enough to lug around AND for withstanding India's travel conditions – you better have an exceptional bag! We know that every backpacker's most important possession is their travel bag, which is why we give the Nomatic Travel Bag our top prize for the best backpack to pack for India.
The Nomatic doesn't cut any corners or leave any box unchecked for ultra functionality and smart design. We absolutely love all of the cool pockets and compartments it has to maximize your organization and packing space. No need to figure out a packing system for essential items like shoes, underwear, your water bottle, and valuables – this bag has separate pockets and compartments for all these things! It even has RFID and a security pocket for added peace of mind.
Another awesome feature is the Nomatic Travel Bag's innovative strap system that you can configure for backpack or duffle bag-style portability. Be kind to your lower back with its intelligently-designed sternum and chest straps that you attach for extra support and comfort when the load gets a little too heavy.
No need to worry about the beatings your bag will take being tossed around on public transport and getting trekked through India's dusty streets. The Nomatic backpack is made of durable, waterproof material that's tough enough to handle it!
Want to see more of the coolest backpacks for adventuring? Use our insider's guide to find the best travel backpack and then use it on your next trip!
Final Thoughts on What to Pack for India
Well, friends – there you have it! Your India survival guide for with our top 22-needs packing list, appropriate clothing to wear in India, special tips for gals and guys and what NOT to pack for India.
We hope you feel prepared – and most importantly – excited! Pack the essentials for a comfortable journey, and leave your worries behind. Anything additional that you discover you need, you can buy along the way. Focus on this exciting feeling – a great adventure awaits you in the ever-changing, complex, beautiful world that is India.
We know that we're excited for you and wish you bountiful, safe travels!
Namaste!
Also – don't forget to sort your travel insurance! We've put together a roundup of the best travel insurance for backpackers, or if you're low on time, get a quote from World Nomads now, our favourite travel insurance provider.
Yay for transparency! Some of the links in this post are affiliate links. This means that if you book your accommodation through the site, The Broke Backpacker will earn a small commission at no extra cost to you. Your support helps me keep the site going.
---
Need More Inspiration?
Like this post? PIN ME!!!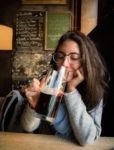 Writer and Editor, Ana Pereira is a California native, inspired by Earth exploration and introspection. Recently, she spent several months exploring Africa and South Asia. She spends most of her "down-time" out in the wilderness, climbing, hiking, and beyond, and is feverishly passionate about travel and health.