The vibrant cultures, incredible landscapes, sizzling cuisine, and bustling cities of India have long enticed travelers. From the foothills of the Himalayas to the idyllic beaches of Goa, a kaleidoscope of sights, sounds and sensory revelations await.
Choosing the best time to visit India is about more than just good weather or great prices. A trip to a country of this size and with so much to offer will need lots of planning and research. There's simply no way to see it all on just one trip.
India's varied landscape features equally varied climate conditions, and with so many diverse experiences to be had, you'll need to go in with a clear plan. Once you've identified what you most want to see and do, you'll need to find the best time to visit India based on weather, costs, and tourists numbers.
We've compiled this handy guide to hopefully help you to plan your dream trip to India for the experience of a lifetime.
Best Time To Visit India – March to May, October to November
Best Time To Go To Mumbai – April to May, October to November
Best Time To Go To Goa – March to May, October
Best Time To Go To Rajasthan – November to February
Best Time For Sightseeing – March to May, October to November
Cheapest Time To Visit India – June to August
When is the Best Time to Go to India?
India is such a vast and varied destination that choosing what to see when you visit is only the first part of your battle. The second is deciding on the best time to go to India to have the experience you've been dreaming of.
The peak season for travel in India falls between December and February. If you're headed to the lower north of the country, you'll enjoy dry conditions and mostly warm weather. Yes, this is technically winter, but daytime temperatures are warm and comfortable.
If you're heading into the mountains however, mornings and evenings can get VERY cold, especially over December and January.
In the south, the peak season lasts into March and offers lovely warm temperatures, low humidity, and almost no rain.
If you're planning to travel at this time, prepare for large crowds of tourists on planes and trains, as well as elevated hotel prices. It's a good idea to book early for travel over this time as availability at the last minute can be tough to find. Christmas and New Year are particularly busy but India is a great place to visit in December if you want to escape the cold!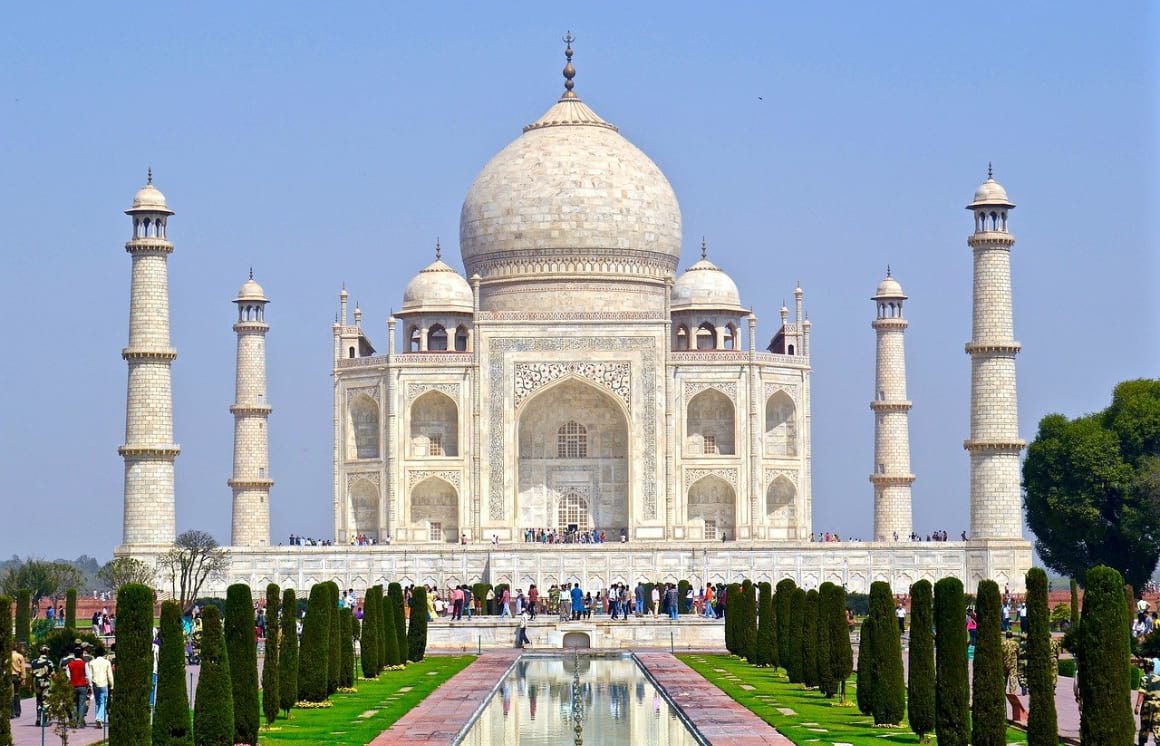 On the other end of the spectrum, the low season falls between April and September and offers a lovely crowd-free experience of the beautiful places in India at lovely bargain prices. That said, it's also monsoon season in much of the country. Spring and early summer is however a great time to visit the Himalaya's when you will find hot days and cool nights.
Temperatures head into the 40°C range (and sometimes higher), and when coupled with the humidity, it can be pretty unpleasant. The monsoon downpours can certainly affect travel plans and make sightseeing a bit tricky. Some tourist businesses close completely over this time.
The shoulder seasons are considered the ideal balance between the cheaper prices of the low season and the great weather of the high season. March to May and October to November offer this balanced Goldie Locks time.
These are the periods immediately before and after the monsoons, so it can still be a bit changeable in terms of the weather. Humidity can climb as do temperatures, and rains can be more frequent now than in the winter.
Sightseeing is pleasant in this mild weather, crowds are far smaller than peak season, and prices are not yet hitting the peak season highs.

Unlock Our GREATEST Travel Secrets!
Sign up for our newsletter and get the best travel tips delivered right to your inbox.
Best Time to Go to Mumbai
The high-energy city of Mumbai is one of India's most important and most populous cities. Located on the coast overlooking the Arabian Sea, the climate here is warm and tropical for the entire year.
The dry season between October and April is the best time to visit Mumbai for good weather. Temperatures are warm, humidity is low, and rain is rare. It's a perfect time for Mumbai sightseeing.
In addition to being great for sightseeing, these mild weather conditions are also perfect for outdoor events and celebrating one of India's many festivals. Consequently, this time of year is the peak season and sees an influx of tourists and the associated increase in prices. That said, accommodation in Mumbai is generally very affordable to most foreign visitors.
If you want to enjoy pleasant weather without the added tourist crowds and heavy pricing of peak season, April and May and October and November are ideal. Falling immediately before and after the monsoon rains, these shoulder seasons offer this ideal balance of climate, crowds, and costs.
The weather is more variable and rain is not uncommon, however, there are far fewer tourists at these times, and prices are generally not as high as they are in the peak season.
There is a small spike in tourism over the festival of Diwali, usually in October/November.
Best Time to Go to Goa
The palm-fringed beaches of Goa are popular with travelers seeking sun, sea, and sand. Add to that the incredible cuisine with a pumping party scene and you can see why so many choose to return here time and again.
Goa is busiest during the winter months (November to February) when the temperatures are warm but not as hot as the summer months. This is the peak season and the busiest and most expensive to visit Goa. During this time, you can expect epic parties every single night catering to all conceivable tastes.
Between June and September, the monsoons arrive, drenching the landscape. While it's not the ideal time for a beach holiday, it is a great time to visit to enjoy crowd-free conditions and much cheaper rates on hotels. Water sports are not advisable as the sea temperatures plummet and conditions can get dangerous.
Between March and October, summer arrives in Goa bringing stifling heat and increased humidity. Mornings and evenings are bearable, but during the heat of the day, most people choose to stay indoors to avoid the uncomfortable heat.
The summers are less popular with tourists, so if you're visiting at this time, you can pick up some good deals on Goa accommodation and enjoy a relatively uncrowded stay.
The epic Goa trance parties mostly occur between November – March when you kind one in Anjuna most nights of the week.
Best Time to Go to Rajasthan
Rajasthan, meaning 'Land of the Kings', is India's second-largest state and offers a treasure trove of sights to explore. From the haunting desert to bustling cities and well-tended farmlands, the varied landscape has plenty to brag about at every time of year.
The winter months between November and February offer the most comfortable weather. Temperatures at this time are generally warm, although during December and January the mornings and evenings can get quite cold.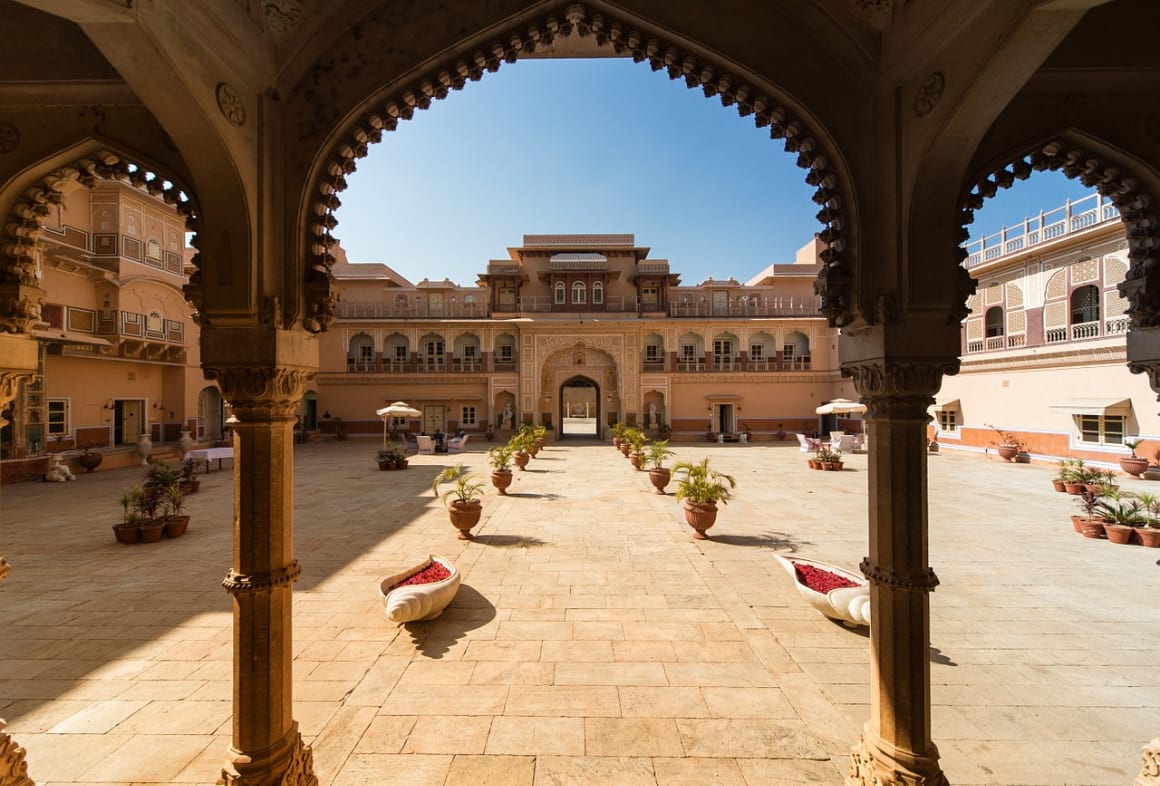 This is the busiest season for travel, so expect more tourists and higher prices. But on the other hand, most of the celebrations and festivals tend to fall over the winter months.
The summers (April to June) can get extremely hot with maximum temperatures reaching a scorching 48°C, made worse by the increased humidity. While not the best time visit for being outdoors, this time of year does offer low tourist numbers and more economical pricing.
The monsoons arrive in Rajasthan from July until September. Temperatures are mild and pleasant, and humidity can be high. Overall, this is the cheapest time and least crowded time to visit.
Best Time for Sightseeing in India
India is a large country with a varied topography. This means that there's never one good time to visit to see and experience it all – not to mention that with so much to see, you'll definitely need more than one trip to even begin to make a dent.
If you're planning on seeing the sights in the north of the country, the period between October and March offers the best sightseeing conditions. Temperatures are mild and rainfall is low
In the south of the country, November to April offers the best sightseeing conditions with blue skies and plenty of sunshine.
No matter where you're planning to go, the Christmas and New Year period will always see a spike in traveler numbers. Expect queues at top attractions and large numbers of tourists to elbow past to see the sights.
Accommodation prices tend to spike at this time as well, so if you are planning to visit at this time, make sure to book well in advance.
Small Pack Problems? 😉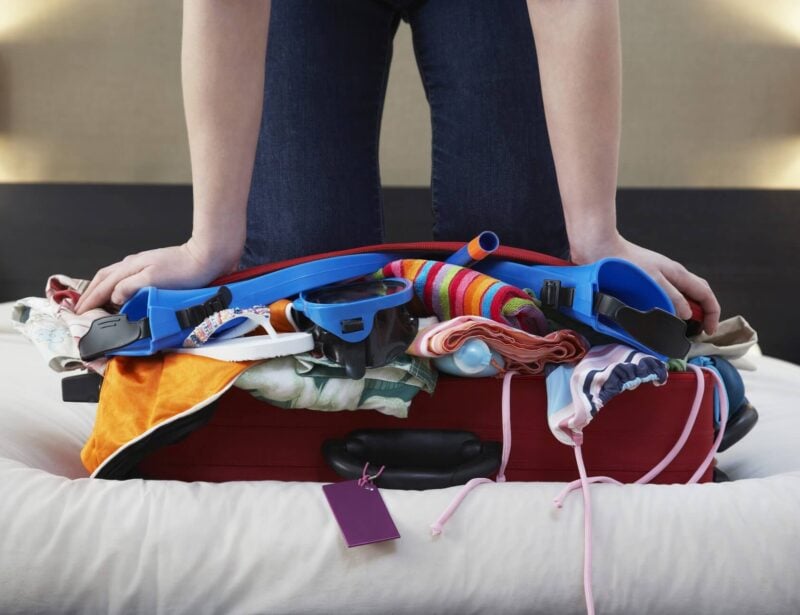 My missus travels with all her clothes in ziplock bags: don't be like my missus. UP YOUR PACKING GAME!
Packing cubes for the globetrotters and compression sacks for the real adventurers – these babies are a traveller's best kept secret. They organise yo' packing and minimise its volume too so you can pack MORE.
Or, y'know… you can stick to ziplock bags.
View Our Fave Cubes
Or Check Out the Sacks!
Best Time for Visiting The Taj Mahal
"A teardrop on the face of Eternity" is how Rudyard Kipling described the Taj Mahal and the Mughal Mausoleum truly is one of the worlds great wonders.
Situated in the city of Agra near Delhi, the Taj is busy with visitors all year round and doesn't ever really get "quiet".
For the most mild and dry days, visit during early spring or early winter. You will be spending a lot of time in the sun so pack accordingly – our India Packing Guide will tell you what to do!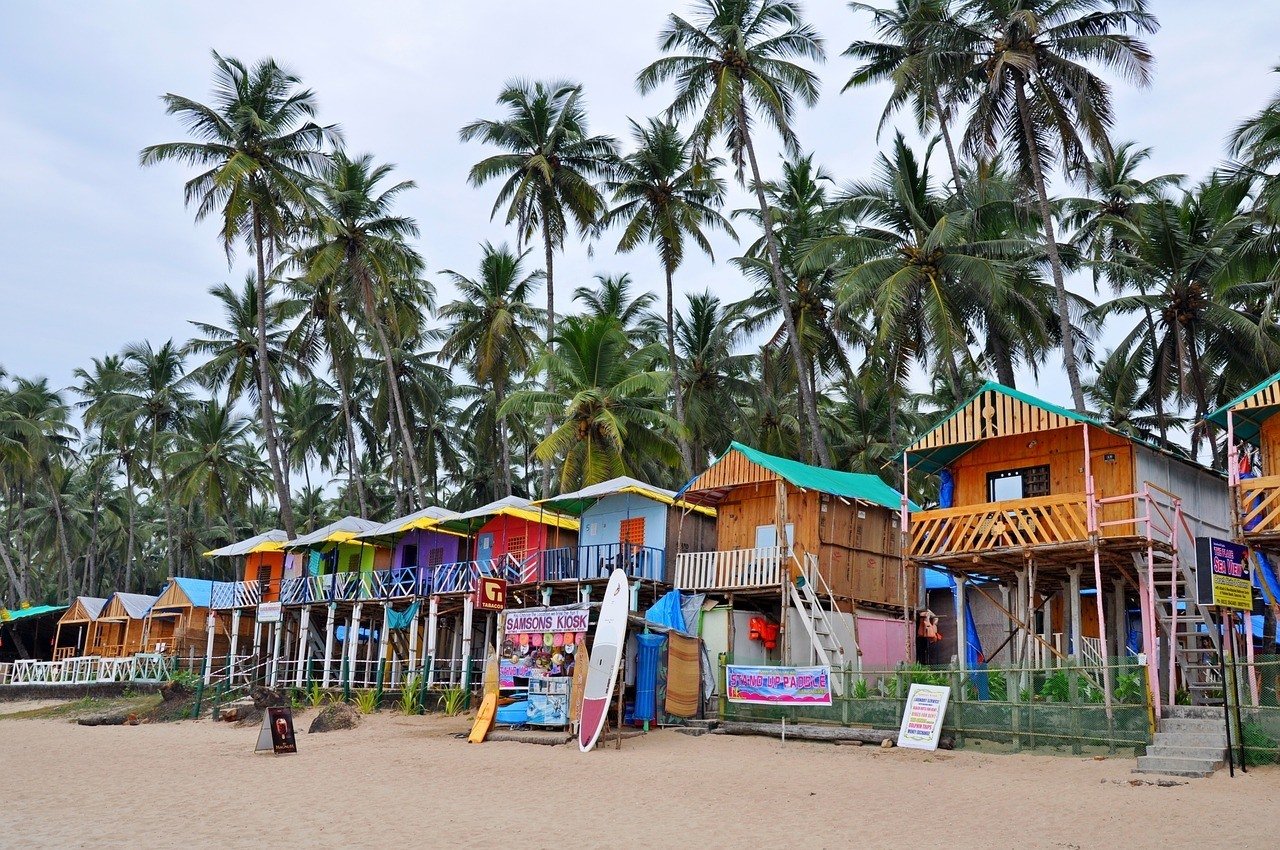 The monsoons arrive between June and September and it can get very wet and humid. I stayed in a good hostel in Agra in August and snuck a visit in the Taj between heavy rain storms. During that visit, my backpack got so damp that mould set in and I had to throw some items away.
Cheapest Time to Go to India
Cheapest Time To Go To India

| Expense | Oct – Feb | Mar – Jun | Jul – Sep |
| --- | --- | --- | --- |
| Hostel | $7 | $6 | $6 |
| One way flight to New Delhi from Sydney | $516 | $907 | $502 |
| Private hotel room | $268 | $153 | $180 |
| Red Fort admission | $7 | $7 | $7 |
Monsoon season is the cheapest time to go to India. In the north of the country, this is between June to September, while in the south May to November. Typically, this time of year is rainy and humid, although still very hot.
Along the southeast coast, the monsoon season is slightly delayed and occurs between August and November.
Busiest Time to Visit India
The busiest time to visit India coincides with the winter dry season when conditions are warm but not too hot and relatively rain-free. This is the peak season and likely to offer large crowds of tourists and elevated pricing on accommodation.
The Christmas and New Year holidays are a particularly busy time for tourism and hotels, and transport will be crowded – it's essential to book well in advance if you wish to travel at this time.
Outside of this period (between November and February), other times of year that have higher tourist numbers include the five days over Diwali (usually falling in October/November) and Ganesh Chaturthi (usually falling in August/September).
Weather in India
Winter in India is relatively warm for the most part. Between November and February, conditions are warm and dry – perfect for sightseeing. This is commonly the peak season to visit as a result of these pleasant conditions.
It's the post-monsoon season, so the landscape is lush and dust-free. In the north near the mountains, the evenings and mornings can be quite chilly.
By late March, temperatures are on the rise with temperatures in the mid-30s. If you're in the north, the mercury can average closer to 40°C. The humidity builds throughout May and June, making temperatures feel even hotter.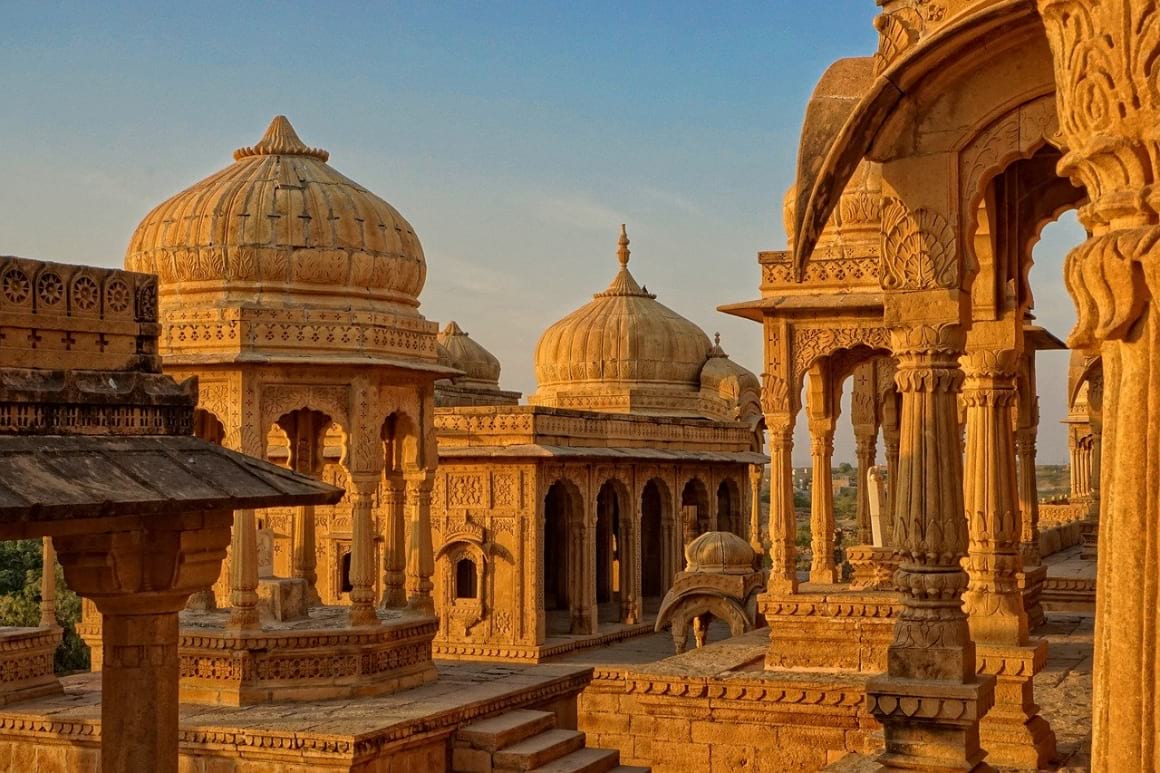 By late June the monsoon season moves in. Heavy downpours will drench the land, breaking occasionally for some lovely, hot sunshine. If you're in rural areas, roads may become impassable.
Overall, sightseeing can be unpleasant at this time. Not just because of the rain, but because it's hot, humid, and uncomfortable. This is a great time to consider visiting one of many Indian National Parks.
September and October are drier and cooler. Tourists return to India to enjoy some rain-free sightseeing. It's still fairly humid and warm, but conditions are much more comfortable, getting more so as winter draws near.
Where is the Best Weather in India?
The vastness of India and its varied topography causes a wide range of conditions. The south of the country is generally hotter and more humid, while the mountainous regions of the Himalayas are colder.
A large portion of India below the Tropic of Cancer features a semi-arid climate where rainfall is rare, especially inland. Temperatures here range between the low 20s and mid-30s throughout the year.
Western Rajasthan is significantly more arid than anywhere else in India. The rainfall here is erratic and unreliable causing desert conditions. Seasonal variations are large, with summers exceptionally hot and winters much colder, occasionally dropping below zero.
The west coast is largely humid and experiences much heavier monsoons than the rest of the country. In the northeast, humid subtropical conditions prevail. Warm to hot summers, generous monsoons, and dry, cool winters are predominant.
Festivals in India
India's deeply spiritual and religious culture means there are numerous celebrations and festivals throughout the year. These colorful and elaborate celebrations are a great way to experience warm Indian hospitality and authentic Indian culture.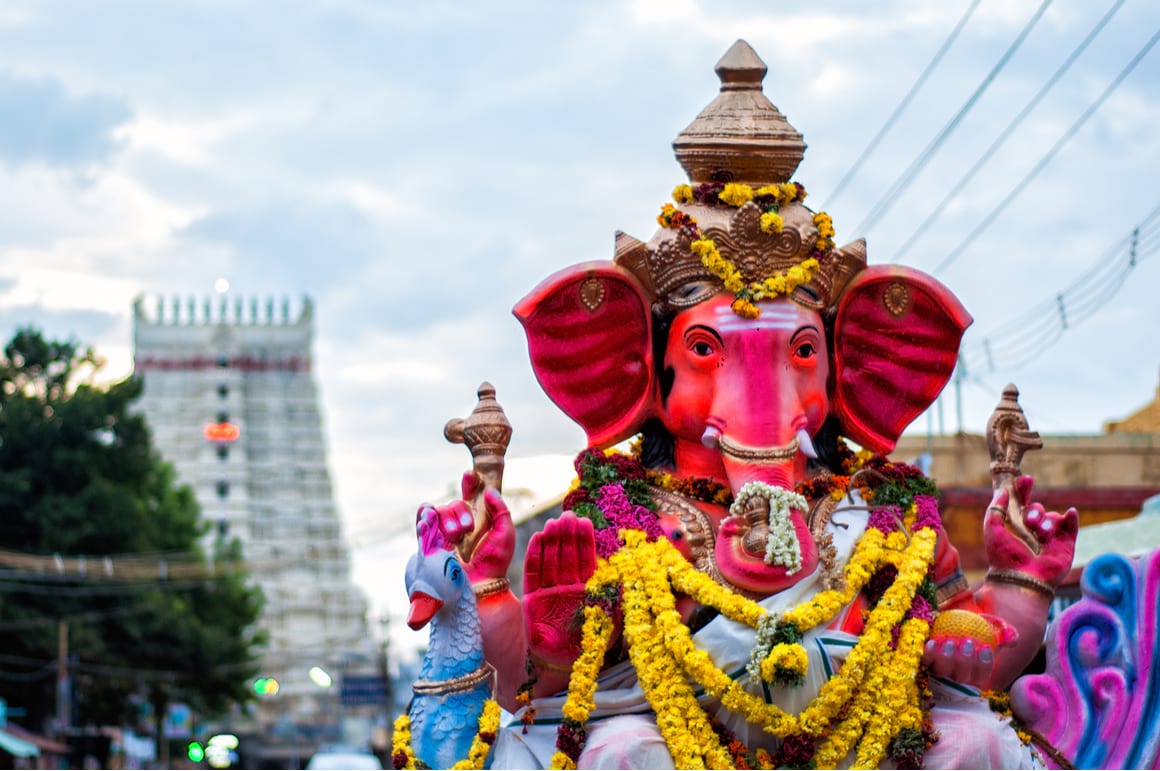 Also known as the Festival of Colors, Holi is one of the most popular festivals with tourists. This fun event erupts in a vibrant kaleidoscope of color as people take to the streets to throw colored powder on one another and shoot each other with water guns.
The festival celebrates the victory of good over evil and is a carefree and joyful celebration that includes street processions, dancing, and singing.
Brightness overcomes the dark in this celebration known as the Festival of Lights. This is the most anticipated festival of the year in India and typically falls in October or November.
Typically, the festival is celebrated over five days through the lighting of lamps, lanterns, and candles, as well as displays of fireworks. It's a time of family gatherings, plentiful food, and the giving of gifts.
The elephant-headed Hindu god, Ganesh, is the remover of obstacles from the lives of his followers. Every year in August/September, his followers celebrate his birth by displaying hand-crafted and beautifully decorated statues of him.
Over 10 days, these statues are worshipped and on the last day, they're paraded through the streets before being submerged in the ocean.
While this festival is celebrated throughout all of India, Mumbai is the best place to experience it.
The small desert town of Pushkar in Rajasthan sees the arrival of thousands of brightly adorned camels and their owners arrive for the annual camel fair.
Originally, the festival began as a livestock market, but today, it's a vibrant display of Rajasthani culture. Camel races, snake charmers, musicians, and dancers all vie for your attention over this two-week festival. There's even a beauty pageant for camels.
You've heard of the Carnival in Rio and Venice, but did you know that you can celebrate carnival in Goa? Masks, music, food, and fun take over Goa for four days every February. There's a large street parade and plenty of fun to be had.
Krishna Janmashtami, or Govinda, is a celebration of the birthday of Lord Krishna. Celebrations vary from region to region and generally include traditional dances and street processions. In Mumbai, you can witness Dahi Handi in which groups form human pyramids to reach a clay pot filled with curd suspended high above them.
When to Visit India – A Month by Month Breakdown
By now, you probably have a good idea of when you'd like to visit India. If you're still not sure about the best time to visit India for the experience you've been dreaming of, check out this breakdown of each month of the year and what you can experience.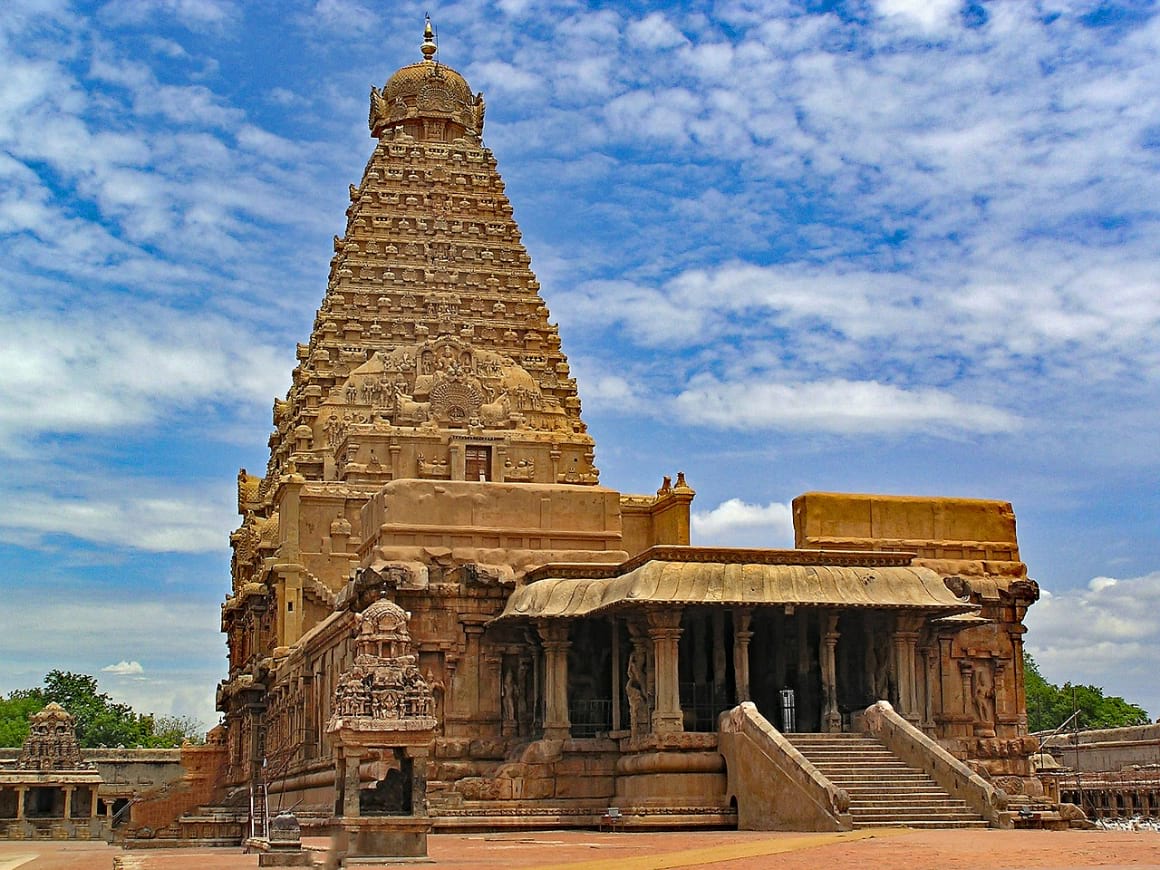 January in India
While it's technically winter, daytime highs can be warm and pleasant for the most part. The south of the country is lovely and warm and humidity is low – perfect for sightseeing and being outdoors.
In the north, mornings and evenings can be quite cold, so pack something warm, but the daytime highs are mild and warm.
Because of these generally pleasant conditions, there are plenty of festivals and outdoor events throughout the country.
February in India
February's weather is much the same as January's for the most part. In the far north, snow and extreme weather can be expected. Overall, days are warm but not too hot, but a light jacket is handy for those chilly mornings and evenings.
These mild weather conditions are great for sightseeing, making this time of year popular with tourists. Of course, this does mean larger crowds and higher prices for accommodation.
March in India
Temperatures are starting to climb throughout the country. In the north, you might still need something warm to wear in the morning and evening, but in the south, you're unlikely to need this. It's more humid in the south, but rainfall is still unlikely.
As a result, peak season continues in the south with larger tourist numbers and higher prices. While in the north, most of the hordes have left and there is more availability and special offers on accommodation.
April in India
The heat arrives in earnest in the north, rising significantly over the course of the month. The humidity is rising as well, making temperatures feel even hotter. It's now low season here, so if you're headed to the north you'll save on accommodation and have fewer other tourists to contend with.
In the south, there's a sharp increase in humidity and temperatures. It's considered shoulder season now, which means tourist numbers are lower, and accommodation prices less inflated.
May in India
The monsoons are not far off and the air is heavy with humidity. This makes the already high temperatures of around 40°C feel unbearable. In the south, brief downpours are not uncommon, while in the north the rain is still a few weeks off.
With the rains imminent, some tourist businesses close altogether. But if you're visiting, hotels are cheap and tourist numbers are low.
June in India
In the north of the country, the rains start slowly, while in the south they arrive with force, affecting roads and impacting travel.
It's hot and humid for the most part throughout the country, and the rains do little to cool things down.
Tourism is at its lowest as a result of the weather, so bargains on accommodation are plentiful.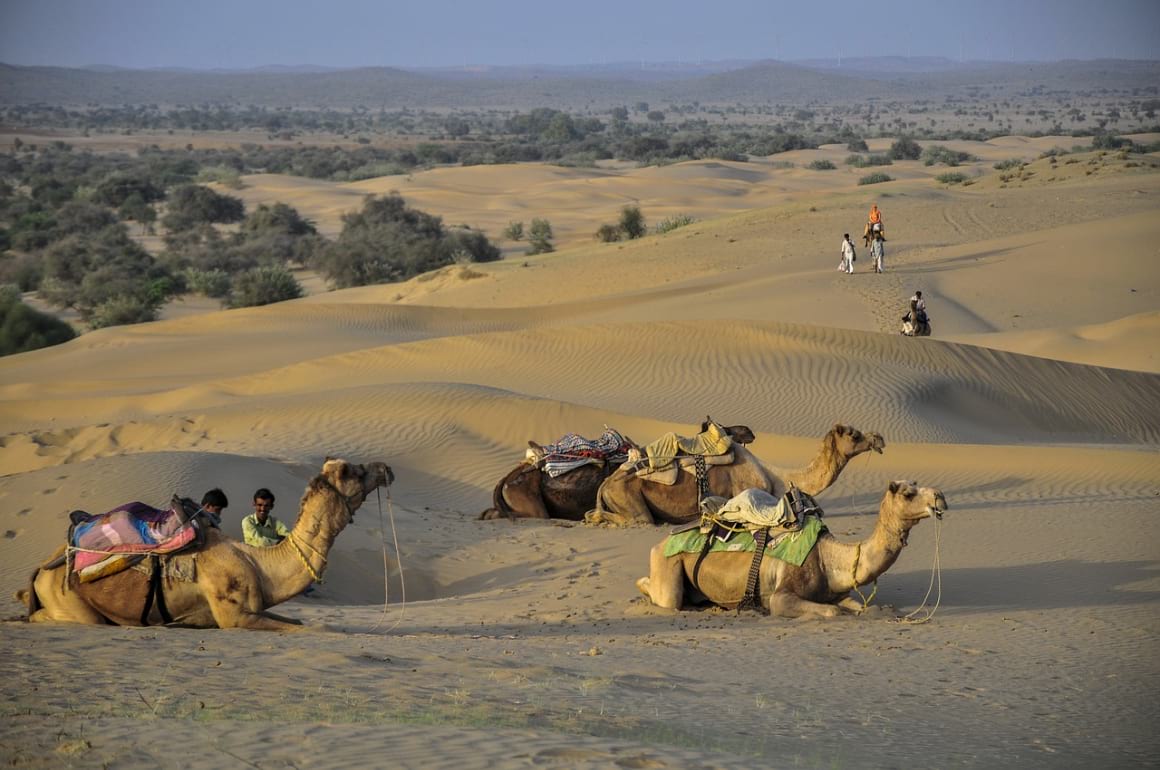 July in India
In the north, the monsoon has settled in, drenching the landscape for a few hours each day. Roads can be affected, and travel plans may have to be flexible at this time. It's not as hot as June, but that's not much consolation as temperatures and humidity are both still fairly high.
In the south, downpours cause occasional flooding, and storms are common along the coast.
August in India
It's much wetter in the south at this time, and heavy downpours can affect roads and travel plans significantly. Temperatures are dropping slightly, which is a relief.
In the north, it's still fairly hot, but humidity is lessening. While hotel rates here are at their cheapest, some tourist businesses may still be closed.
September in India
The monsoons in the north seem to be lessening and temperatures are falling as the approach to winter begins. In the south, rainfall is decreasing along the coast but still falling relentlessly in the central regions.
If you're keen to visit at this time, you'll benefit from low hotel prices and crowd-free conditions to compensate for the rainfall.
October in India
It's shoulder season, and while the climate is a bit variable and inconsistent, you can still capitalize on lower hotel prices and enjoy some sightseeing without the peak season hordes.
Occasional rain is possible, but humidity and temperatures are significantly lower than in the previous months. Those tourist businesses that have been closed begin to reopen too.
Places like Chennai in the southeast are only now receiving the worst of the monsoon, so storms and downpours are to be expected there.
November in India
Ideal traveling weather has returned, which leads to an influx of tourists and inflated pricing on accommodation.
The rain in the north has stopped and the temperatures and humidity have fallen. Average daytime temperatures in the high 20s are pleasant for sightseeing and outdoor activities.
In the south, the occasional shower is possible in the first half of the month, but warm and dry conditions prevail for the most part.
December in India
December is one of the coolest months of the year overall. In the north, mornings and evenings can be quite cold, but daytime temperatures are mild. In the south, conditions are warm, not hot and dry.
Peak season kicks into high gear and tourist numbers skyrocket as do hotel prices. Christmas and New Year are particularly busy.
The Future of the SIM Card is HERE!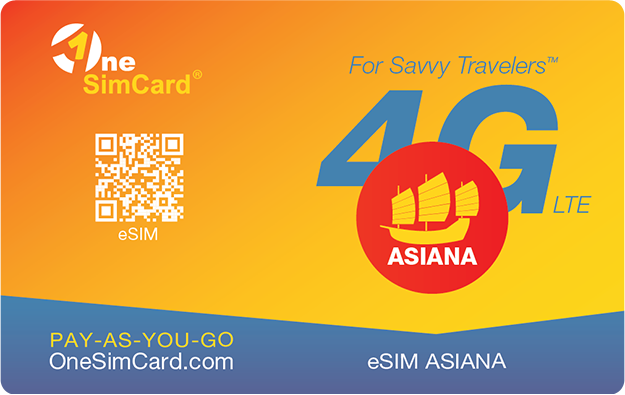 A new country, a new contract, a new piece of plastic – booooring. Instead, buy an eSIM!
An eSIM works just like an app: you buy it, you download it, and BOOM! You're connected. It's just that easy.
Is your phone eSIM ready? Read about how e-Sims work or click below to see one of the top eSIM providers on the market and ditch the plastic.
Buy an eSIM!
FAQ About the Best Time to Visit India
Don't Forget your India Travel Insurance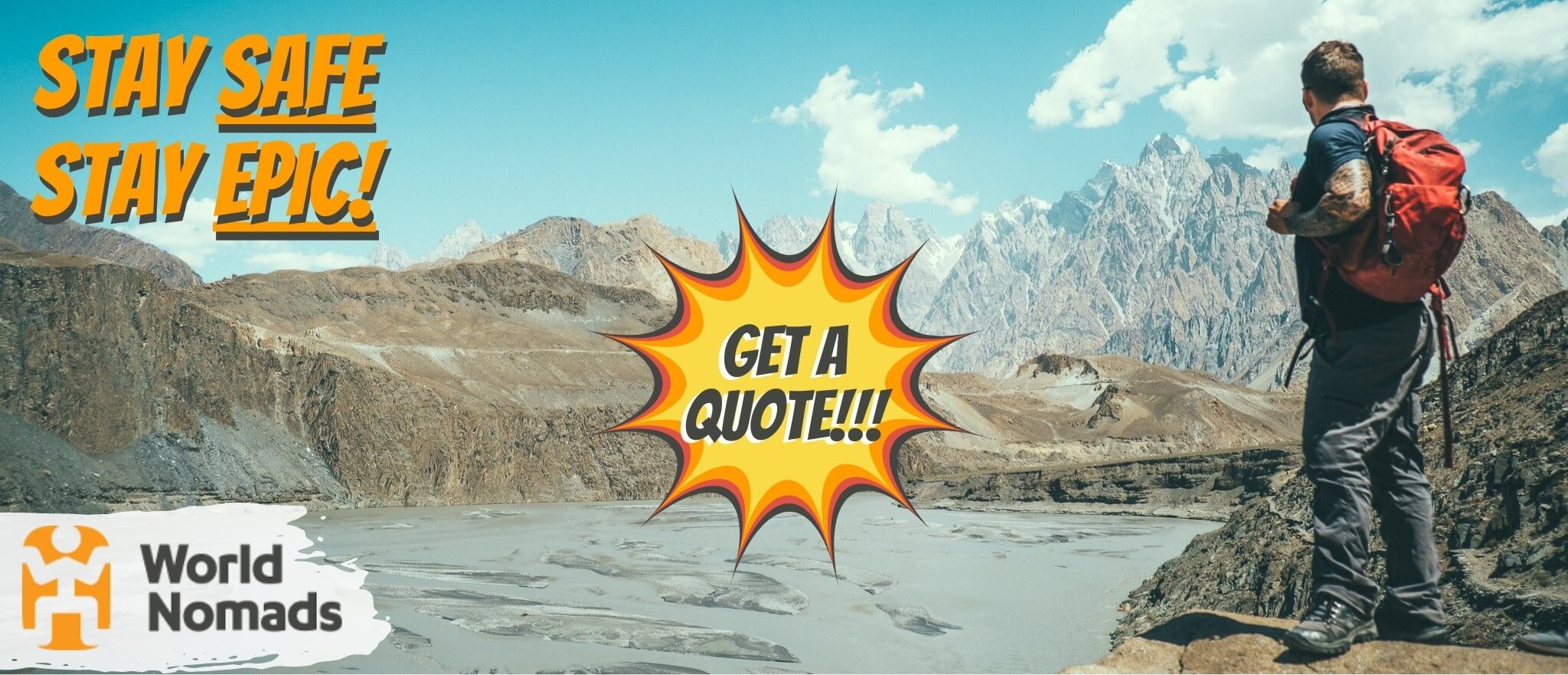 World Nomads' mission is to support and encourage travellers to explore their boundaries. They offer simple & flexible travel insurance, and safety advice to help you travel confidently.
They've been doing it since 2002 – protecting, connecting, and inspiring independent travellers just like you.
Get a quote below or read our in-depth review!
World Nomads provides travel insurance for travelers in over 100 countries. As an affiliate, we receive a fee when you get a quote from World Nomads using this link. We do not represent World Nomads. This is information only and not a recommendation to buy travel insurance.
Final Thoughts on the Best Time to Visit India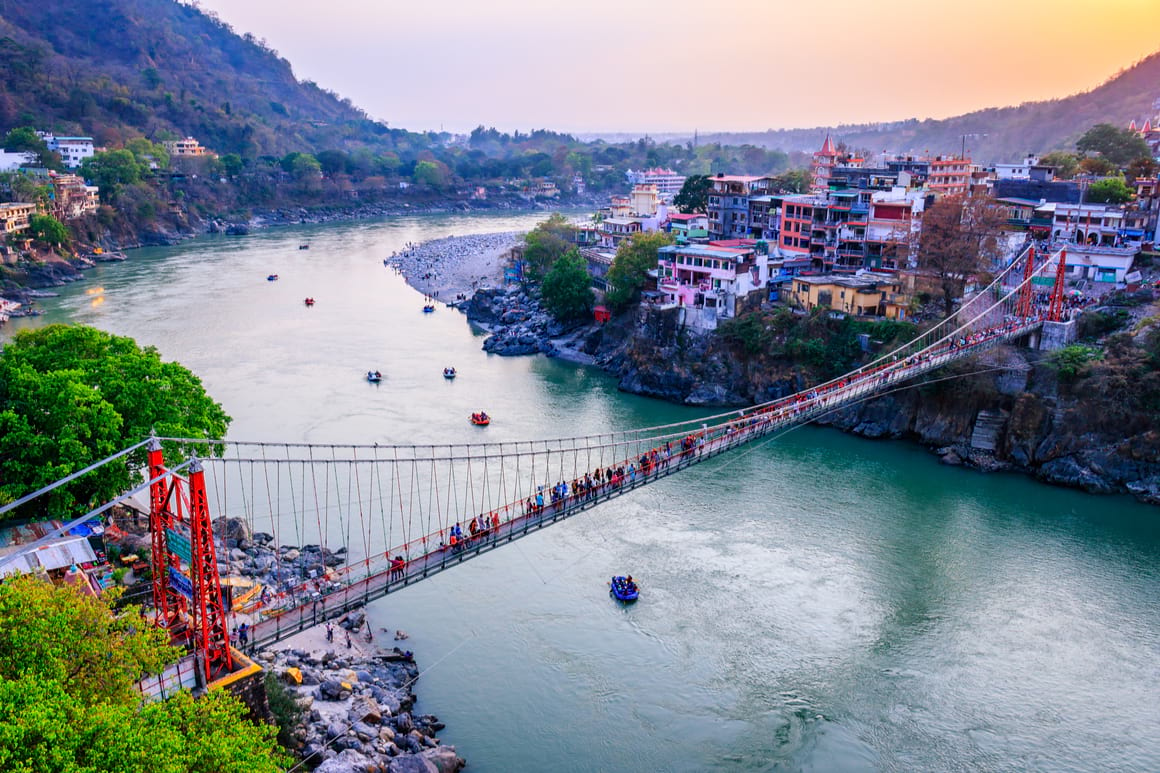 Truly exploring India is not something you can achieve in one visit. There's so much to explore and take in here that narrowing down what to experience on your trip can be difficult.
Choosing the best time to visit India should pose a less challenging task. It really all depends on where you're headed and what you wish to experience. Whether you choose to chase the good weather or find that happy balance between crowds and costs, you'll be richly rewarded.
Any visit to India is likely to leave you with a desire to return to explore more and uncover more layers of this fascinating country.
---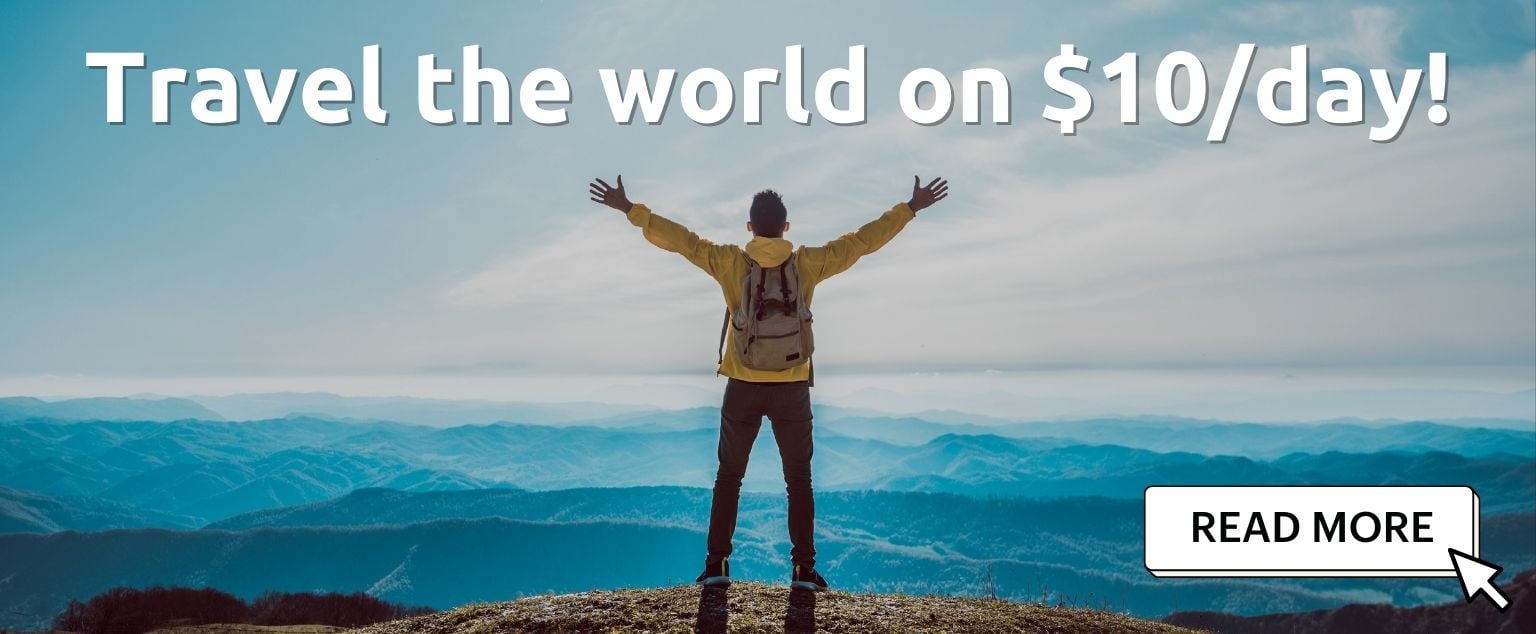 And for transparency's sake, please know that some of the links in our content are affiliate links. That means that if you book your accommodation, buy your gear, or sort your insurance through our link, we earn a small commission (at no extra cost to you). That said, we only link to the gear we trust and never recommend services we don't believe are up to scratch. Again, thank you!