India's huge city of Mumbai is famous for being the home of Bollywood, the vibrant Indian movie industry. Formerly known as Bombay, Mumbai is also India's commercial heart. Spread across several islands, the city is known for its laid-back and cosmopolitan vibe.
Striking colonial architecture can be found in many places, along with interesting monuments, diverse museums, and religious buildings dedicated to various faiths. Nature lovers won't be disappointed either—there's a national park within the city limits! Bustling street markets, pleasant gardens, modern shopping malls, and unusual caves all add to Mumbai's appeal.
In such a sprawling and busy city like Mumbai, knowing where to go on your vacation can be tough. You want to hit all the highlights and maximise your time.
Worry not! We've put together the ultimate list of the best places to visit in Mumbai so you don't miss a thing. Including popular tourist sites, off-the-beaten-track gems, shopping hot spots, places to indulge in Mumbai's famous street food, and more, there's tons to keep you busy.
Keep reading to discover the best places to visit in Mumbai … some are sure to amaze you!
You might want to buckle your seatbelt, as Mumbai is a colossal city filled with delights. It may even feel overwhelming as there are so many areas to explore. Be sure to check out where to stay in Mumbai to get the full scoop on which area is best for you!
#1 – Gateway of India – Great place to visit in Mumbai for couples!
Why it's awesome: The monumental arch of the Gateway of India is one of the top tourist attractions in Mumbai. Sitting by the water it was built in the early 1900s to commemorate a visit to the city by King George V and Queen Mary. When British colonial rule ended in India in the 190s, the last troops to leave the nation marched underneath the ceremonial archway. Standing 26 metres (85 feet) tall, the arch has four grand turrets and combines Hindu and Muslim design details. Steeped in history, this graceful monument is a fantastic place for photography, romance, and sightseeing.
What to do there: Stand in front of the magnificent archway before passing through the high central arch and admiring the views across the water. You'll see boats of various sizes bobbing in the waters and moored in nearby jetties. Be sure to snap plenty of pictures of one of Mumbai's most striking and famous symbols. Couples can inject some romance into their outing by taking a gentle ride in a horse-drawn carriage. Sit hand in hand with your love as you admire the beauty and trot past the thronging crowds.
#2 – Juhu Beach – A perfect place to visit in Mumbai if you are on a budget!
Why it's awesome: Juhu Beach is one of the most popular beaches in Mumbai. It draws both tourists and locals, particularly at the weekends, and is also a popular filming location. Furthermore, the beach is a focal point for the yearly celebrations for Ganesh Chaturthi, when people bring huge statues of Ganesha to bathe them in the sea. Stretching for around 3.7 miles (six kilometres), there's plenty of space to sunbathe, relax, soak up the views, and play beach games. You'll find an abundance of tasty food at your fingertips as well as souvenir vendors and diverse street entertainers.
What to do there: Claim a patch of sand and set out your towel to bask in the sunshine and lap up the vistas. While swimming isn't allowed here you can take long walks along the sands and watch varied street performers such as musicians, acrobats, and monkey shows. The horse-drawn carriage rides are particularly charming and you can satisfy your appetites at the busy food court.
Sink your teeth into an array of tasty street food, including sevpuri, samosas, and bhelpuri. Spot planes flying overhead and step off the beach to explore the exclusive Juhu neighbourhood. You might even catch a glimpse of a Bollywood star! There are a number of interesting religious buildings close to hand too, including Mahalaxmi Temple, Juhu Grand Mosque, St. Joseph's Church, and Mukteshwar Devalay.
If budget travel is your thing, why not try staying in one of Mumbai's best hostels too!
#3 – Essel World – Easily one of the most fun places to check out in Mumbai
Why it's awesome: One of India's biggest theme parks, Essel World offers heaps of fun for people of all ages. Roller coasters and other adrenaline rides provide a thrill and tamer rides are ideal for younger members of the family. There's a large ice rink, bowling alley, and dance hall as well as a variety of places to eat and drink. The neighbouring Water Kingdom is a top place to cool down and beat the heat. You'll find pools, slides, chutes, fountains, and other cool water features.
What to do there: Brave what is commonly referred to as India's scariest ride: Monsters in the Mist. Ride through the dark through numerous spooky scenes and lots of heart-racing moments and adventure. Take the plunge on Shot 'N' Drop, get dizzy on Top Spin, and get ready to scream on Hoola Loop. Discover the digital world on Tunnel Twister, make a splash on Aqua Drive, take a leisurely drive on Highway Cars, and more.
Little ones are sure to love rides like Tilt a Whirl, Crazy Cups, and Aero Swinger. Meet the park's mascots, the Fab-5, and snap plenty of selfies. Immerse yourself in the rainforest and surround yourself with many gorgeous avian species at the Bird Park. Feeling hot? Don't miss Water Kingdom. Split into different zones, there something from the smallest of tots to the biggest of adult kids!
#4 – Sanjay Gandhi National Park – A beautiful and scenic place to check out in Mumbai
Why it's awesome: Sanjay Gandhi National Park is located in the wider Mumbai area and is within easy reach of the city centre. A world apart from the city's hustle and bustle, the national park provides the perfect place to escape into nature and see a variety of plants and creatures, some of which are rare. There are awesome caves to explore, with historical and religious significance, and the national park also boasts a stunning lake, mini waterfalls, and monuments. There are diverse leisure and sporting options too. It's a terrific place to witness a spectacular sunrise and mists hang low over the treetops and lake in the early morning, creating a rather ethereal feeling.
What to do there: Sanjay Gandhi National Park is one of Asia's most-visited national parks. There's plenty for visitors to see and do. Hiking is a popular activity in the national park and you'll find plenty of incredible viewpoints. Keep your eyes peeled for varied flora and fauna. If you want easier access to the animal kingdom, check out the mini zoo in the recreational zone of Krishnagiri Upavan.
Climb the lookout towers for fantastic views over the park, go for a gentle boat ride, ride the tourist train, and go on a safari tour. Take part in diverse activities, including rock climbing, walking, badminton, and cricket. See interesting ancient rock art in the Kanheri Caves. The caves are believed to date back to the 1st century BC and were once used as Buddhist places of meditation and sacred shrines. Discover enchanting flower gardens throughout the national park and come early to watch the sunrise.
#5 – Elephanta Caves – One of the most amazing places in Mumbai!
Why it's awesome: The UNESCO-listed Elephanta Caves are located on an island in Mumbai Harbour. Hewn from the rocks, the collection of caves combines both Hindu and Buddhist statues, carvings, and imagery, creating a fascinating fusion of the two belief systems. Thought to date back to between the 5th and 9th centuries, the caves offer fascinating insights into religious and spiritual ideas; various myths and legends are depicted through the rock art, along with scenes from different thought systems within Hinduism. There are two main groups of caves spread across two hills, with a walkway leading between the two areas. Interesting, one of the caves was also used as a Christian place of worship during the Portuguese colonisation of the city.
What to do there: Put some energy into your visit and climb 120 steps up to the cave complex from the beach, or take the more relaxed option and ride the tourist toy train to the site. Feel a sense of awe as you enter the main Cave 1, filled with detailed and intricate rock art dedicate to Lord Shiva. Don't miss the large and striking three-headed Trimurti statue. Learn more about Hindu mythology as you examine scenes depicting Shiva bringing the Ganges River to the Earth, Shiva's wedding, Shiva killing an enemy, and others.
Visit the smaller caves on Canon Hill before crossing the walkway to Stupa Hill, where you will find a further two caves. These two caves feature Buddhist depictions, along with water tanks and the remnants of a stupa. Plan to spend a good couple of hours of your Mumbai itinerary exploring the fascinating caves.
#6- Chhatrapati Shivaji Maharaj Vastu Sangrahalaya – A fascinating educational place to visit in Mumbai
Why it's awesome: Chhatrapati Shivaji Maharaj Vastu Sangrahalaya (CSMVS) is Mumbai's main art and history museum. Home to numerous exhibits, the collections are housed within a stunning building. Constructed in an Indo-Saracenic style, the building also features Mughal, Jain, and Maratha designs. Gorgeous gardens surround the impressive building. Inside, there are three main sections: archaeology, art, and natural history. Artefacts date back to ancient times and span various eras. It's a terrific place to learn more about Indian civilisations, history, heritage, and culture. You'll also find items from other parts of the globe that help to add context.
What to do there: Walk through the beautiful grounds, admiring the striking building from the outside and relaxing in lush gardens filled with palm trees and colourful flowers. See the grand statue of the Prince of Wales standing proudly in front of the museum. The lobby is sure to impress, with its high dome and arches. Uncover more about India's rich cultural heritage as you make your way around the various displays.
Learn more about the nation's seafaring history at the Maritime Heritage Gallery, see money from throughout the years in the Coins of India collection, admire the large collection of miniature art, see manuscripts written on a palm, and view a wide array of artistic items, including metalwares, textiles, and paintings. In the archaeological section, you'll find items from times long past, including ancient sculptures, Buddhist statues, fishing equipment, and 6th-century terracotta figures. Often a hit with kids and adults alike, the natural history display covers Indian wildlife in-depth, teaching you more about the nation's diverse flora and fauna.
#7 – Fashion Street – A great place in Mumbai if you love to shop!
Why it's awesome: Fashion Street is one of the main shopping areas in Mumbai. Hundreds of stores and market stalls stretch along the bustling street, offering a huge selection of discount clothing and accessories. You'll find all the latest fashions, with designer names, high street goods, and discount apparel. If you're looking for traditional Indian clothing, you'll find that here too, with saris in every shade, sparkly bangles, and dangling earrings. You'll also find electronics, textiles, souvenirs, and other items, all at reasonable prices. There are plenty of places to eat too if all that retail therapy helps you to work up a healthy appetite. Popular with locals and tourists alike, the lively street attracts a diverse crowd of shopaholics and bargain hunters.
What to do there: Shop, shop, and shop some more! Put your haggling head on to get the best prices, but remember to keep it friendly and light-hearted and keep in mind that vendors are trying to make a living. Peruse trendy fashions and treat yourself to a few gorgeous items … or, a whole new wardrobe! Buy beautiful Indian accessories to complement your new outfits or to take home as cool gifts for your friends and family. Be sure to pay attention to the actual buildings too—as one of the oldest markets in Mumbai, there are some lovely architectural gems along the street. When you need a breather, pop into one of the small eateries to indulge in local snacks and refreshments.
#8 – Haji Ali Dargah – One of the most incredible free places to go to in Mumbai
Why it's awesome: Haji Ali Dargah is a striking mosque and tomb that dates back to the 1400s. It has an enviable location, sitting on a small island of southern Mumbai. At high tide, the island is completely cut off from nearby land. Steeped in local lore and tales about ill-fated lovers, the monument honours an affluent Muslim merchant who travelled across seas from Uzbekistan to eventually settle in Mumbai. He became a devout religious preacher, later honoured as a Sufi saint.
The monument is built in an Indo-Islamic style, featuring a glorious dome, a soaring minaret, intricate tile work, Arabic calligraphy, grand marble pillars, and mirror work. Although there is a tomb in the complex, the burial chamber contains no body; the saint wanted to be buried at sea and the shrine marks the spot where his shroud was found.
What to do there: People of all faiths and religions can visit Haji Ali Dargah to appreciate the sublime architecture and seek blessings from the deceased saint. Cross the causeway at low tide to enter the stunning site and admire the rich details and intricate architectural art. Watch as devotees perform rituals and pray. If you visit on a Friday you may witness Sufi musicians playing hypnotic trance-like tunes, known as Qawwali. The rhythmic sounds are really quite entrancing and magnetic.
#9 – Matheran – A must-visit place to visit in Mumbai on the weekend!
Why it's awesome: Matheran is a hill station near Mumbai. One of the smallest hill stations in India, it's a popular destination for a weekend getaway in nature. Pretty British colonial buildings are dotted across the landscapes along with attractive Parsi bungalows. There's plenty of stunning scenery to admire and the various lookout points provide great vistas. A top place for walking and enjoying nature and a cooler climate, there are no cars allowed in the hill station. A mini-train winds its way through the picturesque forest where you'll spot diverse birdlife and other creatures.
What to do there: Enjoy a break from the busy city and calm down the pace with long walks in nature and observing a variety of wildlife. The soothing sights and sounds of nature are never far away in Matheran. For a more thrilling experience, trek along dramatic steep cliffs and gaping ravines. Ride the toy train through beautiful surroundings and soak up the views from places like Heart Point, Louisa Point, Monkey Point, and Porcupine Point.
Panorama Point not only affords stunning views but is also a fabulous spot to watch a scenic sunrise and sunset. Relax alongside the area's two gorgeous lakes, call by Olympia Race Course, see historic architecture, and visit the various temples and other places of worship around the hill station.
#10 – Dharavi – Quite the quirky place in Mumbai!
Why it's awesome: Dharavi Slum is one of the biggest slums in Asia. It has been the setting for many movies, including Slumdog Millionaire. While poverty tourism isn't cool at all, a visit to Dharavi Slum helps to break down common stereotypes about life in slums; you'll see that the conditions aren't as dirty, criminal, and deprived as many people think that they are. Living conditions are cramped, but you'll see that people do the best that they can to keep their homes clean and attractive.
The area is thriving with enterprise, with many factories and workshops producing things like leather wares, textiles, pottery, and jewellery. Many goods made here are exported across the world. The area also has a number of recycling projects, dealing with waste from other parts of the city. Furthermore, there are several places of worship representing different faiths throughout the slum.
What to do there: Take a guided tour of Dharavi Slum to understand more about the lives of some of India's poorest people. Watch the skills and hard work that goes into making an array of products and buy directly from the makers to benefit the local community and support the local economy. Visit the pungent tanneries to see the leather production process in action and see other industrial areas.
Stop by the different places of worship, including Hindu Temples, Muslim Mosques, and Christian Churches. A visit to the slum is a great lesson in coexistence and tolerance. You can also see the remains of a historic 17th-century fort, Riwa Fort, at the edge of the River Mithi. While exploring the slum is an eye-opening and educational experience and a great lesson in humility, visitors should take care to be respectful and open-minded and avoid being judgmental or condescending.
#11 – Taraporewala Aquarium – Awesome place to visit in Mumbai with kids!
Why it's awesome: Established in 1951, Taraporewala Aquarium is the oldest aquarium in India. A fascinating and educational place that's suitable for the whole family, the aquarium is home to around 400 species of both freshwater creatures and marine life. You'll see aquatic life both from India and overseas and are sure to develop a greater appreciation for the underwater world. Creatures live in large tanks, that both provide comfort for the inhabitants and great views for visitors. There are various fun and interactive activities to enjoy too.
What to do there: Take your time to observe a huge selection of water creatures, marvelling at diverse fish species like butterfly fish, damselfish, batfish, groupers, carp, angel fish, lion fish, clown fish, and puffer fish. The sharks are often popular with kids, and other creatures include turtles, alligators, jellyfish, sea horses, eels, sea anemones, starfish, and octopuses. Get up close and personal with several species at the touch pool, which is home to starfish, sea urchins, sea cucumbers, and others.
Immerse yourself in the underwater world with a walk through the cool 12-foot-long (3.6-metre-long) glass tunnel and watch in awe as creatures swim all around you. To learn more about water-dwelling life and conservation efforts, watch informative documentaries in the amphitheatre. The fish spa offers the unusual (and tickly!) experience of submerging your feet in a tank for fish to nibble away at dead skin to leave you with silky smooth feet.
#12 – Worli Village – One of the most underrated places to see in Mumbai
Why it's awesome: The Worli Village in Thane District is home to members of the indigenous Worli Tribe, a group of people from the coastal and mountain areas of Maharashtra and Gujarat. You can learn more about daily life in the village, glimpsing traditions and culture that can be difficult to find elsewhere around the city. The tribe is known for its production of striking art, known as Worli Art.
Artwork focuses quite heavily on aspects of nature, with other common features including geometric shapes and scenes that show farming, fishing, hunting, and dancing. Pictures are often made on the inside of the huts, decorating the walls. Huts are typically made from earth, branches, and bricks, making a nice red background for the beautiful paintings. The pictures are then created in a striking white contrast. Today, however, the tribe also paints on canvas and paper.
What to do there: Take a tour of the Worli Village to see how the tribe has lived for many generations and admire their interesting works of art. You can help to support the artist community by purchasing some of the beautiful works. There are some huts that serve food, allowing you to take a peek inside a home and sample local cuisine. The coastal area is also famous for its tasty seafood. Dahanu Beach is also within easy reach, making a pleasant spot for a seaside stroll. Within the village, there are sometimes workshops and demonstrations that seek to teach visitors more about the traditional art.
#13 – Marine Drive – Cool place to see in Mumbai with friends!
Why it's awesome: Stretching for 3.6 kilometres (2.2 miles) along the Arabian Sea, Mumbai's Marine Drive is one of the city's most popular places. The curved palm-lined road is beautifully illuminated in the evenings, creating a stunning sight when seen from above. Indeed, the arched rows of twinkling lights have led to the street being nicknamed the Queen's Necklace. Elegant Parsi Art Deco buildings sit at the edge of the road, and there are many luxury hotels and eating establishments. To the other side, the views across the ocean are scenic.
What to do there: Marine Drive (also known locally as Sonopur) is especially enchanting and energetic in the evening time, when many people come out in the cooler temperatures for an evening stroll next to the coast. Dine on a vast array of street food treats or enjoy a sit-down meal in one of the restaurants. Chowpatty Beach sits at one end of the road, providing a pleasant place for walks along the sand and sunbathing during the daytime. The beach and wide boulevard are prime places to watch the sun go down. The fairly new Nani-Nani Park is a lush green oasis with a quiet vibe. You can also explore the nearby neighbourhood of Walkeshwar with its significant temple.
#14 – Chhatrapati Shivaji Terminus – A great place to see in Mumbai if you love architecture
Why it's awesome: Previously named Victoria Terminus, Chhatrapati Shivaji Terminus is one of Mumbai's UNESCO World Heritage Sites. It was built in the late 1880s to celebrate the Golden Jubilee of England's Queen Victoria. Since renamed after a famous warrior king, it is one of the country's busiest railway stations. A must-see for fans of beautiful architecture, the station was built in an Indian Goth Revival style, combining elements from Gothic, Italianate, and Victorian designs. It's an impressive sight from outside, with a dome, turrets, archways, ornamental railings, exquisite tile work, and intricate wood carvings. Inside, it's impossible not to feel a sense of grandeur as you stand beneath high ceilings in large open areas.
What to do there: Stand in front of the grand building, taking in the many details. The station is often said to be one of India's most photographed buildings, so do be sure to fire off a few snaps to remind you of your trip. Turn your gaze upwards and see the large statue on top of the dome—the female statue holds a torch and a wheel and represents Progress. There are other statues outside too, symbolising Agriculture, Business, and Engineering and Science.
Note the lion and tiger figures at the top of the entrance columns—these beasts represent Great Britain and India respectively. Go inside the busy station to see beautiful decorative features created from fine Italian marble and Indian semi-precious blue stones. Of course, if you're travelling, you can also catch a train from here too!
#15 – Shree Siddhivinayak Ganapati Temple – One of the most religious places to see in Mumbai
Why it's awesome: Shree Siddhivinayak Ganapati Temple started life in 1801 as a small and modest Hindu place of worship. The temple's original purpose was to help childless women to conceive. Two statues were buried outside the temple; a Mandar tree later grew with one of the idols in its branches. The temple has since expanded into a magnificent and large religious site that's popular with the city's rich and famous.
People come here to seek blessings and good fortunes from Lord Ganesh. There's also a smaller shrine at the edge of the complex dedicated to Hanuman, the monkey god. The shrine was built to house a statue of the monkey god that was discovered during road construction. The temple funds various social projects and follows environmentally-friendly principles.
What to do there: Absorb the air of spirituality and watch as devotees pray and make offerings to the elephant god, Ganesh, hoping to improve their own fortunes and secure good luck. You might also want to make your own wishes before the large statue of Ganesh. Admire the many ornate details, including the beautifully carved doors, statues, and gold-plated ceiling. Visit the small Hanuman shrine too to see another Hindu deity. The atmosphere is especially electric during major religious celebrations when devotees flock here to take part in rituals.
#16 – Jogger's Park – A nice non-touristy place to visit in Mumbai
Why it's awesome: As the name suggests, Jogger's Park is primarily a place for exercising and keeping fit. It is located on land that was once used as a place to dump rubbish. There's a well-maintained 400-metre-long (1,312-foot-long) track with separate areas for running and jogging/walking, and many locals come here for leisure and to keep in shape. The park is a nice place for a stroll, and there are plenty of benches where you can sit and enjoy the surrounding nature. Colourful flowers and neat lawns feature in the park.
What to do there: Visit at the cooler periods of the day and get the blood pumping! Take a walk or go for a jog along the track and then take time to relax in the pretty park. Watch as locals come for their daily exercise and to socialise in the park. If you're visiting with children, let them work off excess energy and have fun at the play area.
#17 – Chowpatty Beach – A must-see for foodies!
Why it's awesome: In the daytimes, Chowpatty Beach is a popular place for sun-seekers basking on the sandy shore and swimming in the sea. If it's lively by day the beach is positively vivacious come evening time, with scores of people heading here to unwind, watch the sun go down, and feast on a huge assortment of street eats. Vendors cook up many tasty dishes, with enticing aromas, tempting sights, and the sizzling sounds of cooking to really tickle your taste buds and make you feel hungry.
What to do there: Although not the best beach in Mumbai for swimming, if the daytime heat is a bit too much to bear you can cool off in the refreshing waters. Laze on the sands and soak up the sun or take part in various beach games. Come of an evening time to watch the sunset and indulge in various street foods. Popular things to try include the local favourite of bhel puri, a mixture of puffed rice, sev, potato, onion, and tangy tamarind chutney, the deep-fried potato sandwich of vada pav, pan-fried noodles, spicy pani puri, dosas, pav bhaji, and paneer sandwiches. Keep some space for dessert and satisfy your sweet tooth with goodies like ice cream, khulfi, pastries, and cakes.
#18 – Film City – A very cool place in Mumbai to go for a day
Why it's awesome: Film City is a large filming studio that has been used to shoot hundreds of movies and TV shows. Many Bollywood hits were filmed here. The extensive studios have many lifelike sets, including lakes, gardens, an artificial waterfall, villages, mountains, a temple, a prison, and more. Some sets replicate foreign lands, transporting you overseas without ever leaving Mumbai. There are a number of recording rooms too and it has all modern high-tech equipment. Visitors can step behind the scenes and learn more about the famous Indian movie industry as well as movie-making techniques in general.
Why it's awesome: Various tours are offered of Film City, taking visitors deep into the intriguing world of film. Tours cover different aspects of the industry in order to cater to different tastes and interests. Tour the studios and learn more about the history of Bollywood and see what goes into making a top-class movie. See a film set and discover the finer details involved when filming scenes. Visit various locations, such as the temple, bridge, church, and helipad, and marvel at the care and attention to detail that goes into creating believable life-like sets. Watch post-production works in progress and experience live vibrant Bollywood dancing. There are many awesome options to choose between.
#19 – Walkeshwar Temple Complex – A great place to visit in Mumbai if you are alone/traveling solo
Why it's awesome: The highlight of the ancient Walkeshwar Temple Complex (in the Malabar Hill area) is the Banganga Tank, an ancient water tank/pond that's spring-fed waters are thought to have healing properties. Originally built in the 1100s, steps lea down into the tank to allow believers to submerge themselves in the sacred water. Several religious families still live at the site. The name means the Ganga (after the River Ganges) created by an arrow.
Legend says that Lord Rama stopped here while looking for his wife Sita after she had been kidnapped. Feeling incredibly tired and thirsty while making a sand linga to honour Lord Shiva, Rama asked his brother to provide him with water. His brother fired an arrow at the ground and water flowed out. The water was said to be a tributary of the mighty and distant Ganges River.
What to do there: See the sacred waters that are thought to have healed many devotees and inspired a number of poets and other creatives over the years. Soak up the spiritual vibe and visit the onsite temple dedicated to Lord Shiva. There are several smaller temples around the tank that are worth a quick peek too. Look around the old Hindu cemetery, which has several shrines in honour of revered gurus. The complex also has a monastery of the Goud Saraswat Brahmins, a Hindu sect. If you visit on a full moon or new moon you'll find the complex teeming with devotees. It is pretty quiet and peaceful at other times, however, providing the perfect place for spiritual travellers to meditate and reflect.
#20 – Colaba – A great place to visit in Mumbai at night
Why it's awesome: As the unofficial heart of the city, Colaba is a thriving and popular place to visit in Mumbai. The area has a modern feeling mixed with regal olde-worlde British colonial charm. Heritage buildings, a lively market, historic sites, and museums are a few reasons to hit up Colaba during the day. At night, it's one of the best places in Mumbai for nocturnal fun. There are numerous places to eat and drink and establishments cater to a wide variety of tastes. You'll find cuisine from all over India and beyond and stylish bars to keep you up into the wee small hours. It's a very popular place with both locals and visitors.
What to do there: Visit the historic Sasoon Docks, marvel at the iconic Gateway of India, admire the glorious Art Deco facade of the Regal Theatre, and gaze upon the luxurious Taj Mahal Hotel. See a range of exhibits and works in the various museums and art galleries and shop till you drop at the bustling market at Colaba Causeway. There are also many high-class boutiques if you want to splash the cash and spoil yourself. Other places of interest in Colaba include Cooperage Football Ground, the Cathedral of the Holy Name, Colaba Observatory, and Prong's Lighthouse.
Come at nighttime to experience a different side to the area and have fun with party-loving crowds. There are several magnificent cafes, such as Café Royal, the cartoon-like Café Mondegar, and Leopold Café (which featured in the famous novel, Shantaram). You'll also find many excellent places to dine, some of which have won awards for their delectable cuisine and top-class service. The rooftop terrace restaurants are especially romantic, providing terrific views over the area. Check out some of Colaba's fabulous bars and rub shoulders with well-heeled locals.
The historic Harbour Bar within the grand Taj Mahal Hotel is a must-visit bar, with a refined ambience and gorgeous Art Deco interiors. The stylish bar also boasts of having been the first licensed bar in all of Mumbai. Gokul Bar has a youthful vibe and low prices. Other hot spots include The Irish House, Wink, Woodside Inn, The Bar Stock Exchange, HQ, Hammer and Song, and Bombay Vintage.
#21 – Hanging Gardens – One of the nicer places in Mumbai to sightsee!
Why it's awesome: Also known as Pherozeshah Mehta Gardens, Mumbai's Hanging Gardens are located at Malabar Hill at one of the highest points of the city. The picturesque terraced gardens are filled with verdant lawns, pretty flower beds, and topiaries. A lovely place to get away from the hustle and bustle of city life for a while, the elevated gardens provide terrific views of surrounding areas and various leisure options. Suitable for people of all ages, there is no cost to enjoy the scenic gardens.
What to do there: Get in some exercise and work off the calories after indulging in Mumbai's famous street food with a brisk walk or early-morning jog along the well-maintained pathways. Interesting fact: if seen from above, the paths form the letters PMG (after the park's official name of Pherozeshah Mehta Gardens). Stroll through the pretty gardens, admiring the natural features and amazing views of Chowpatty Beach and Maine Drive (AKA the Queen's Necklace). Let kids cut loose and let off steam at the play area. If you visit in the evenings you can see the enchanting fountains in action and watch a glorious sunset over the Arabian Sea before seeing the twinkling lights along Marine Road.
#22 – Bandra – An awesome place to visit in Mumbai for half a day!
Why it's awesome: The suburb of Bandra has plenty to keep you occupied for several hours … or longer! Having undergone a huge transformation and period of growth, what was once an area of small fishing and farming villages is now a trendy place filled with many interesting things to see and do. Laid-back and liberal, Bandra is home to some great Airbnb's, a historical fort, parks, markets, places of worship, old dwellings, eye-catching art, trendy cafes, and more. There are many places that you can enjoy for free too, making this a great destination for a budget half a day in Mumbai.
What to do there: Add the ruins of Bandra Fort to your itinerary for a sense of history and terrific views. Constructed by the Portuguese, the once-mighty fort was largely destroyed by the British, though the crumbling walls still whisper evocatively of yesteryear. It's a fantastic spot to watch the sunset and be in awe of stunning views across the Arabian Sea. Mount Mary Church is another great place if you love photogenic vistas and brought your camera. The current Christian church was built in the early 1900s, though it stands on the site of much-older places of worship. The blue interiors are a treat for the eyes and you can admire striking murals, statues, and other religious art.
Wander along Chapel Road to find historic cottages, walls adorned with interesting street art and graffiti, home-made delicacies, and a local meat and vegetable market. There are several religious buildings along the road too, including a mosque, a gurdwara, a Hindu temple, and a Jain temple. Look out for crosses and shrines along the street, a reminder of the devastating plague that swept through the city in the late 19th century. The relaxed Chuim Village has quirky stores and old homes and the area around Bandra Bandstand has homes belonging to stars. The Bandstand is also a pleasant place for a walk, providing scenic sea views and a romantic vibe. See Mehboob Studios, which date back to the mid-20th century and catch a movie at G-7 Multiplex, the first multi-screen cinema in Mumbai. Chill out in Jogger's Park and unwind in hip cafes.
#23 – Manori Beach – A nice quiet place to see in Mumbai
Why it's awesome: Although a popular weekend destination for locals, Manori Beach is relatively quiet and serene during the week. One of Mumbai's quietest beaches, it's a perfect place for couples seeking some romance and anyone who likes to get away from the crowds. You can swim in the sea and relax on the shore and there's a good selection of food vendors to keep hunger at bay. There are several attractions close to hand too if you want to add more to your beach day.
What to do there: Enjoy peace and quiet at the seaside and swim, paddle, sunbathe, and stroll along the sands. Pack a picnic for an al fresco lunch or take advantage of the delicious dishes offered by hawkers. Indulge in tasty nibbles like rotis, Bombay duck, fried shrimp, pork vindaloo, and various chaat. The towering Global Vipassana Pagoda contains Buddhist relics and provides great views and you can visit two peaceful ashrams and a temple dedicated to Lord Shiva.
Get insured for your trip to Mumbai!
ALWAYS sort out your backpacker insurance before your trip. There's plenty to choose from in that department, but a good place to start is Safety Wing.
They offer month-to-month payments, no lock-in contracts, and require absolutely no itineraries: that's the exact kind of insurance long-term travellers and digital nomads need.
SafetyWing is cheap, easy, and admin-free: just sign up lickety-split so you can get back to it!
Click the button below to learn more about SafetyWing's setup or read our insider review for the full tasty scoop.
Find out what people want to know about the best places to visit in Mumbai
With the vibrant Bollywood, fun theme parks, exciting nightlife, and splendid shopping opportunities, Mumbai offers heaps of fun for all. Religious buildings, cultural sites, stunning architecture, and pretty parks add to the city's appeal, and escaping in nature is easy thanks to the nearby national park. Whatever your age and whatever your interests, lively Mumbai has something for everyone. Families, couples, solo travellers, and groups of friends are all sure to fall in love with Mumbai's varied charms. Work your way through this list of the best things to do in Mumbai for a memorable time in one of India's most captivating cities.
---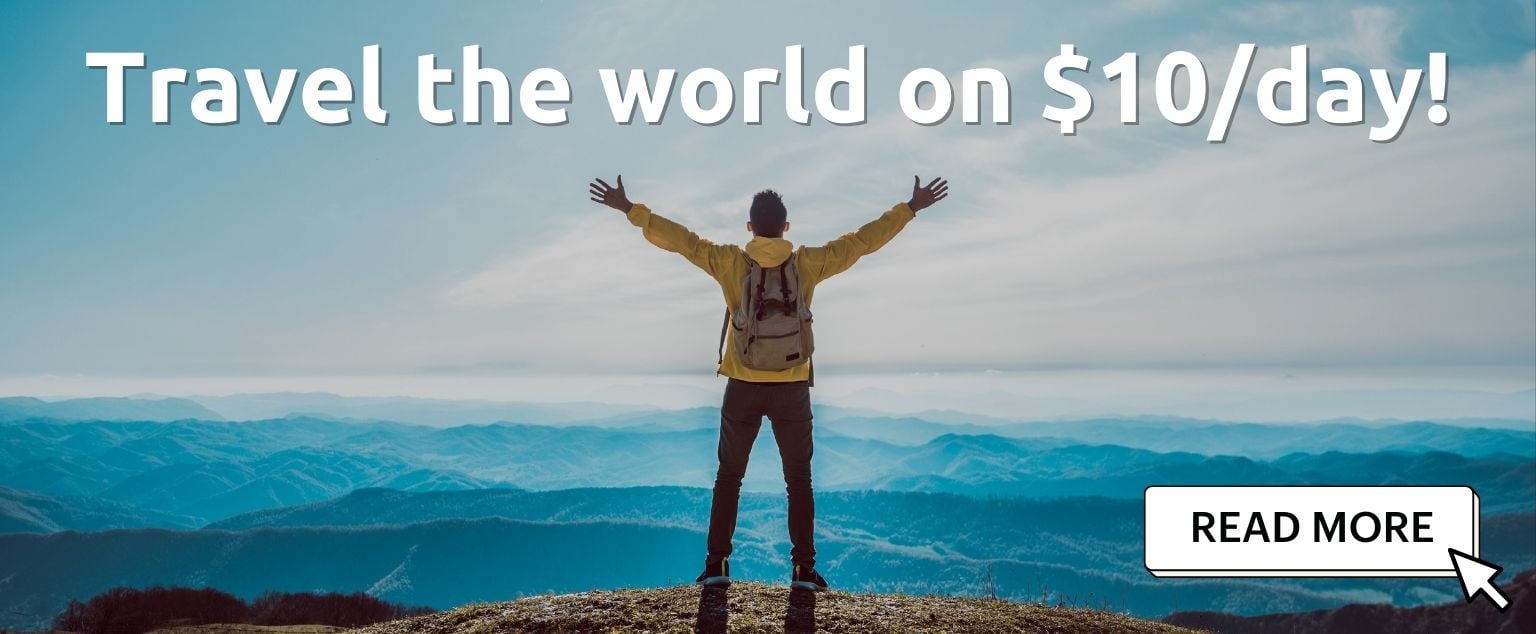 And for transparency's sake, please know that some of the links in our content are affiliate links. That means that if you book your accommodation, buy your gear, or sort your insurance through our link, we earn a small commission (at no extra cost to you). That said, we only link to the gear we trust and never recommend services we don't believe are up to scratch. Again, thank you!