Mumbai, still locally known as Bombay, is the capital city of the Indian state of Maharashtra and is in many ways India's second city. It's an enormous city that it is positively brimming with the true spirit of India— colorful culture, gorgeous architecture, flavorful food, and all that is hot and crazy too!
If you're heading off to Mumbai, it's likely you have a huge list of things to check off your to-do list, from packing, to visas, to vaccinations. So we here at the Broke Backpacker decided to take a little stress out of your trip planning and have compiled a list of the very best Airbnbs in Mumbai. Our top 15 list of the best Airbnb rentals in Mumbai is filled with the best of the best t save you precious time.
Just peruse our list below and select which Airbnb is right for you given your budget, your travel group size, and the atmosphere and ambiance you crave! Let's get to it!
In a Hurry? Here's Where to Stay in Mumbai for One Night
Is this amazing Mumbai Airbnb booked for your dates? We've got your back with our other favorite properties below!
Quick Answer: These are the Top 5 Airbnbs in Mumbai
Overall Best Value Airbnb in Mumbai

Overall Best Value Airbnb in Mumbai

Serene Oasis Near Beachfront Apt

>

$

>

2 guests

>

Fully Equipped Kitchen

>

Daily Maid Service

>

$

>

2 guests

>

Fully Equipped Kitchen

>

Daily Maid Service

VIEW ON AIRBNB

Best Homestay in Mumbai

Best Homestay in Mumbai

Airy & Spacious Room

>

$

>

2 guests

>

AC & Great Kitchen

>

Swing In Common Room

>

$

>

2 guests

>

AC & Great Kitchen

>

Swing In Common Room

VIEW ON AIRBNB

Best Airbnb for Couples in Mumbai

Best Airbnb for Couples in Mumbai

Intensely Stylish Designer Apt

>

$$$

>

2 guests

>

Washing Machine In-Unit

>

Dream Kitchen

>

$$$

>

2 guests

>

Washing Machine In-Unit

>

Dream Kitchen

VIEW ON AIRBNB

Best Airbnb for Families in Mumbai

Best Airbnb for Families in Mumbai

Spacious and Stunning Apt. in Bandra

>

$$$$

>

5 guests

>

Gym Access

>

Crib, High Chair & Baby Bath

>

$$$$

>

5 guests

>

Gym Access

>

Crib, High Chair & Baby Bath

VIEW ON AIRBNB

Best Luxury Airbnb in Mumbai

Best Luxury Airbnb in Mumbai

Sophisticated & Opulent Penthouse Apt

>

$$$$

>

8 Guests

>

Penthouse Views

>

Spectacular Kitchen

>

$$$$

>

8 Guests

>

Penthouse Views

>

Spectacular Kitchen

VIEW ON AIRBNB
What to Expect from Airbnbs in Mumbai
Mumbai is firmly established on the India backpacking route. Staying at an Airbnb in Mumbai can be a really great experience. Airbnb is relatively new in Mumbai, so many hosts are still trying to establish themselves as "must-stay" properties in the area. For that reason, you have some great options here – but not as many as you might be used to in larger touristy destinations like Europe or Asia.
Looking for something different? See all farm stays on Airbnb in Mumbai right here.
View this post on Instagram
Search for Experiences in Mumbai
Why Stay in an Airbnb?
Local Experience
Whether you're staying in a private apartment or a shared house, visitors can get in touch with their hosts through the Airbnb mobile app. You can use the chat for fast and efficient communication. Any questions about your trip, what to do or where to go – your host can help.
Lots of Airbnbs provide city or neighborhood guides with helpful suggestions for things to do in your destination – like a favorite coffee shop or unique (or cheap) pubs and restaurants. Some even include transit information, directions to amenities like grocery stores or gas stations and the availability of public transport. This is a great way for travelers to find the best local spots as hosts usually include what they've come to love about their city from years of living there!
Save some time by booking with Airbnb rather than spending years on Google to find out what's around you.
Affordability
Travelling doesn't have to be expensive!
Whether you are a backpacker or a business person, Airbnb gives you the opportunity to find affordable and unique places, experiences, and recently added to the list: restaurants. From 12-bedroom villas to the basic shared-room hostel, you will be able to find the right place for your needs among the six million Airbnb homes that have been listed worldwide.
If you're on a budget, just put the price range you are willing to pay for the night into the filter and the platform only shows you rentals that match your expectations. Some of the larger rentals charge per night instead of per person. This gives bigger travel groups the option of staying together at the same place while saving a lot of money. No more expensive single hotel rooms – just split the bill with your friends at the end of your trip and everyone will benefit!
In addition to that, long term guests can also enjoy weekly and monthly discounts. But no matter how long you are planning your itinerary, you can always be sure you'll find the right and affordable place on Airbnb.
Safety
Are Airbnb reviews legit? Airbnb wants every guest to be safe so they created a world-class review system where tenants are encouraged to be honest about their experience because it stays invisible until the reviewing period has locked.
Guests are given the power to tell the truth and "make or break" the place they stayed at since the platform forbids the owner to change or remove the review. Every comment you can read on Airbnb is based on finished stays and experiences. Plus, some hosts often depend on the money they earn renting their property and one bad experience from any guest would devastate their income. It might be a bleak perspective, but hey, that's something of a guarantee you'll be cared for!
Airbnb also has a 24/7 emergency line with someone ready to assist you. In the worst case, Airbnb will provide a driver or make sure you find a safe place. If you choose this booking platform, you will always be in good hands, without any doubt.
The 15 Top Airbnbs in Mumbai
$
2 Guests
Fully Equipped Kitchen
Daily Maid Service
This one bedroom and bathroom apartment in Bandra is close to the seafront and has tranquil vibes galore. It is a self-contained independent studio, which is quite unique for Mumbai apartments! So you are guaranteed some peace and quiet. It is a modern apartment, beautifully styled and furnished. This Airbnb in Mumbai is close not just close to the sea, but also close to a yoga studio and numerous restaurants. The daily maid service is also quite the added bonus! Enjoy the wifi, cable, fully equipped kitchen, and a table for eating or working.
$
2 Guests
Piano to Play
Close to the Sea & Nightlife
This one bedroom room in a condo comes with its own private bathroom. It is a great Mumbai homestay and is one of the best Airbnbs in Mumbai if you're looking for where to stay on a budget, while not cramming yourself into a busy dorm room! This particular area of Bandra is full of darling old colonial-style houses and cafes with lots of character. Even better yet, the sea is just a quick five minutes walk from the doorstep of this Mumbai homestay!
Overall, this is an incredible Mumbai Airbnb with its good vibes and warm atmosphere. There is also a piano for those who are musically inclined.
Sparkling White Room | Perfect Short-Term Rental for Digital Nomads
$
2 Guests
Wifi & AC & Work Desk
Complimentary Breakfast
This is a private room in an apartment. Expect a cozy queen bed and sparkling clean environment perfect for getting great work done in! It's located in the Bandra West area and is just a 10-minute walk to the beachfront promenade. Very close to this Mumbai homestay is a movie theatre and some truly delectable restaurants. This host's ratings are through the roof! One guest seriously gave him a 7-star review.
For the digital nomads out there, this one bedroom and private bathroom short term rental is perfect. There is wifi, a desk, air-conditioning, a kettle, and complimentary breakfast served daily. The room does have a key for security and privacy.
$$
2 Guests
Daily Maid Service
Doorman 24/7
This one bedroom and one bathroom Mumbai apartment is yours for the taking solo-travelers! It's a roomy flat in Bandra, near to incredible cafes, bakeries, shops, and bars. There is a doorman in the building which adds a layer of safety. This is apartment comes well-equipped with all the necessities, including coffee and tea even some breakfast goodies. There is also a daily maid service to keep the apartment sparkling clean.
$$
2 Guests
Self Check-In
Blazing Fast Wifi
Bandra West is where the party is at! From the international gastropub Monkey Bar to the humble hangout Janata Bar to the lively and often raucous Irish House, you're sure to find a bar, pub, or lounge in Bandra that suits your fancy. This one bedroom and one bathroom cottage is one of the best Airbnbs in Mumbai if you want to stay close to the nightlife. This cottage has recently been renovated and is positively darling.
You'll love the unique touches from the hanging plants to the warm golden light fixtures. If you were curious, there is a fully functional kitchen, blazing fast wifi, and even an extra sofa bed if you're traveling with more than just a group of two!
$$$
2 Guests
Washing Machine In-Unit
Dream Kitchen
This one bedroom and one bathroom Mumbai apartment is a true gem. It is an uber-stylish designer apartment filled with an incredible design aesthetic. As it is located in Bandra, it is close to all the nightlife and the action. However, this short term rental actually sits in a quiet neighborhood that is just on the fringe of the hustle and bustle. The apartment is bright and airy, with plenty of natural light.
It is the very quintessence of modern and minimalist, so you certainly won't feel cramped in this space. The kitchen is also positively a dream to cook in. There is even a washing machine inside the unit itself, which is quite unusual for Airbnbs in Mumbai!
$
2 Guests
AC & Great Kitchen
Swing In Common Room
This one bedroom and private bathroom Mumbai homestay is quite the find! It's a bright and spacious room that is tidy and well-kept. We love the faux-wooden walls and the accent lighting. The coolest thing about this Mumbai homestay is there is a swing in the living room!
Located in Bandra, this Mumbai Airbnb is close to all the action. Supermarkets, cafes, restaurants, pubs are all just outside the front doorstep. There is a fully functional kitchen and plentiful air-conditioning. Guests are welcome to use all areas of the entire apartment. The apartment is cleaned daily.
$$
2 Guests
Glass Shower
Breakfast is Included
This one bedroom and one private bathroom room in a Mumbai apartment is a truly wonderful place to stay. We love the floating plants and the spacious common areas. All areas are extraordinarily tidy, and your private bathroom is one of the most modern and western bathrooms out there you'll find at this price point. The glass shower is positively gorgeous and you'll feel like a Raja!
In terms of location, it is on the outskirts of Bandra, close to the Bandra Bandstand Promenade and the sea. Just 5 minutes from this Mumbai homestay is a Starbucks and the Taj Mahal Tea House. You'll love all the divine restaurants and cafes to try near this Mumbai Airbnb.
$$$$
10 guests
24/7 Butler
Chef & Complimentary Breakfast
This enormous five bedroom and five-bathroom apartment in Mumbai will stun you in its beauty and splendor! As a grand suite, it is incredibly well furnished with exquisite interior design. There is a fully-equipped kitchen, strong air conditioning, and a lounge and dining area. There is also daily housekeeping, a chef, and a 24/7 butler service to assist you with all your needs. You heard that right folks! You'll always have access to a butler.
Wow oh wow this Mumbai Airbnb truly goes above and beyond. Dare we say to infinity and beyond? In case you were wondering, this Mumbai apartment is located close to the airport and the Bandra Kurla complex. There is also 24/7 security surveillance.
$$$$
8 Guests
Penthouse Views
Spectacular Kitchen
This four-bedroom and five-bathroom apartment in Mumbai is an incredible find. It is a completely gorgeous penthouse apartment that sits on the 26th floor. The views of the city below are nearly unparalleled. The total of four rooms are spanned across two floors that are connected by an inner staircase. There is are enormous living rooms on each floor. Each bedroom has a private washroom attached. Of course, there is fast wifi, strong air conditioning, a TV, and a spectacular kitchen to cook in.
Truly, this is one of the best Airbnbs in Mumbai if you're looking to stay like the celebrities do– in supreme comfort and luxury!
$$$$
5 guests
Gym Access
Crib, High Chair & Baby Bath
This two-bedroom and two and a half bathroom apartment in Mumbai actually has a total of four beds in this apartment, which makes hosting your family a breeze. There is also a crib, a high chair, and baby bath for those traveling with young ones. There are plenty of children's books and toys that are provided for you and your family's enjoyment. Located in Bandra, this short term rental in Mumbai is close to all the hot spots. Moreover, there are all the amenities you could hope for, from TV, Wifi, a modern kitchen, and a lovely balcony.
There is complimentary daily housekeeping services, and free access to the gym, and free parking as well.
$$
6 Guests
Washing Machine In-Unit
Extra Amenities
This two-bedroom and two bathroom Mumbai apartment comes stocked with a third bed so staying with a group of six friends is easy as pie. This Airbnb in Mumbai is located in Bandra, which as we've already covered, is where the party is happening! It's a charming Airbnb with lots of cute and tasteful touches– carefully crafted with a designer's eye. The house was recently refurbished and offers all the amenities you and your friends could need for a comfortable short term rental in Mumbai.
There are even uncommon amenities like a washing machine, microwave, to even a water purifier. This 800 square foot apartment also has a laundry area and a spacious living room. You'll stay in an enormous amount of comfort in one of the best Airbnbs in Mumbai!
$$$$
5 Guests
Modern Amenities & Style
Security Guard Staffed
This opulent two-bedroom and two bathroom short term rental in Mumbai is for an entire bungalow. While it's a bit on the pricey side for India rates, it's absolutely worth it. You'll love staying in this beautiful and spacious villa, equipped with modern amenities like HDTV and high-speed WiFi. The villa itself is independent, not attached to any other buildings. Surround the villa is a lovely garden that is perfect for enjoying your morning cup of chai. Additionally, there is a security guard staffed for the complex. A maid will come daily to clean.
$$$
2 Guests
Jaw-Dropping Garden Terrace
In-Room Hammock
This loft studio apartment in Mumbai sits just five minutes walk to Juhu beach. It is a one bedroom and one bathroom loft apartment that has an unparalleled garden terrace that makes you feel like you're in a slice of the Indian jungle. Nestled in the greenery is a table with chairs, perfect for enjoying a glass of wine after a long day. This Mumbai apartment is truly is a quiet oasis in the middle of a hectic city! There is also a hammock in the bedroom, which adds quite some unique flair to the Mumbai Airbnb. This isn't your typical Mumbai Airbnb, folks!
$$
4 Guests
Air-Conditioning
Walk-In Closet & High-Def TV
This two bedroom and two bathroom spacious studio short term rental in Mumbai is quite the find. While it will cost you a bit more than the other Airbnbs in Mumbai, it's worth the extra bit of dough. It is a contemporary studio nestled in the affluent Pali Hill area. Located in an upscale residential building, there is a doorman who you can check in with. Enjoy the elegant added touches like a walk-in wardrobe and a 49'' High-Def TV. there You won't sacrifice comfort or convenience staying in this Mumbai Airbnb. It's quite the warm and bright apartment, complete with yellow accent walls and colorful rugs.
$$
8 Guests
Air-Conditioning
Right on the beach
This beachy but premium Airbnb is an awesome option for groups looking to spend some time outside the city. You'll be steps from the beach, with a beautiful sprawling lawn shaded by coconut trees. You'll be able to unwind with friends in the clean and modern Airbnb interiors, cook in the fully-equipped kitchen, and most importantly, unplug and emjoy the company of your family or friends.
$$
4 Guests
Stay on a working farm!
There is no shortage of farm stays in Mumbai, but this one is special for a few reasons. One, the nature around it is largely undisturbed – you'll see Indian flora and fauna as they were meant to be. Two, the owner of this farm stay is a young entrepreneur, so you'll be supporting a fledgling business that aims to bring tourists into nature. Finally, there's paddle-boats. What's not to love?
What to Pack for your Mumbai Airbnb
These essentials will make your Airbnb stay easier and maybe loads nicer.
1. Active Roots Toiletry Bag: To prevent the loss of your toothpaste in the depths of your bag, you should get a hold of the Active Roots Toiletry Bag. With large compartments, see-through and enclosed sections, you can have all of your stuff in the right spot, easy to find and accessible at all times.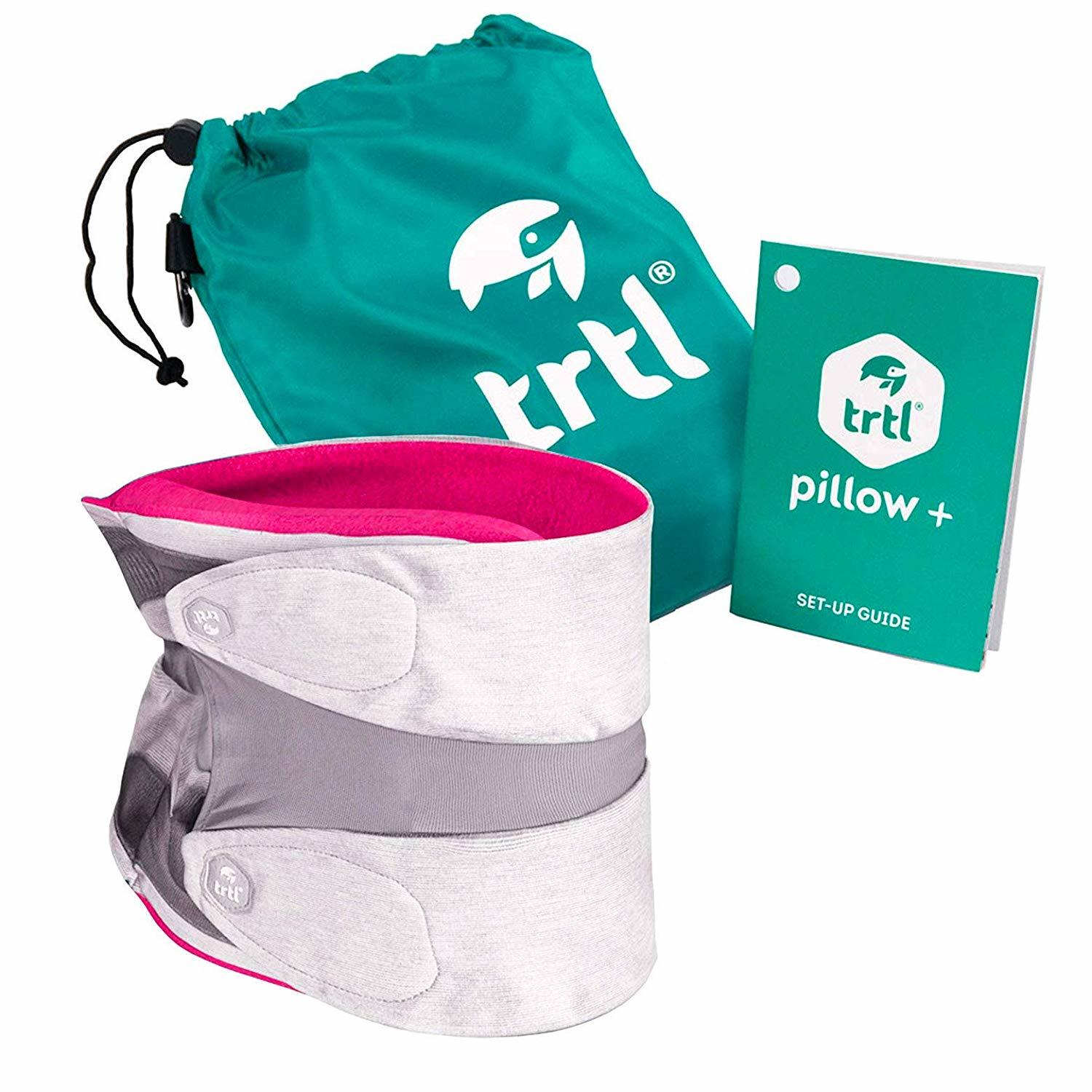 2. TRTL Travel Pillow: I don't have anything to make long-haul flights or bus rides any shorter. But…. The TRTL Travel Pillow will give your neck and head so much support that you'll actually be able to get some proper rest. The ergonomic design, with its adjustable interior support, is absolutely unique and was scientifically engineered to keep you comfy and safe. Including a step-by-step guide and a waterproof bag, you'll never travel without this pillow again.
3. Active Roots Water Bottle: Most Airbnbs provide potable (drinkable) water. Have a bottle to fill up so you can take that water on your rambles instead of buying disposable plastic bottles. The Active Roots Water Bottle is great for travellers who are aware of plastic pollution and want to reduce their single-use plastic consumption – no need to buy drinks from the supermarket anymore. The stainless-steel material will keep your drinks cold or hot for up to 24 hours. Stay hydrated throughout your entire holiday with this cool bottle!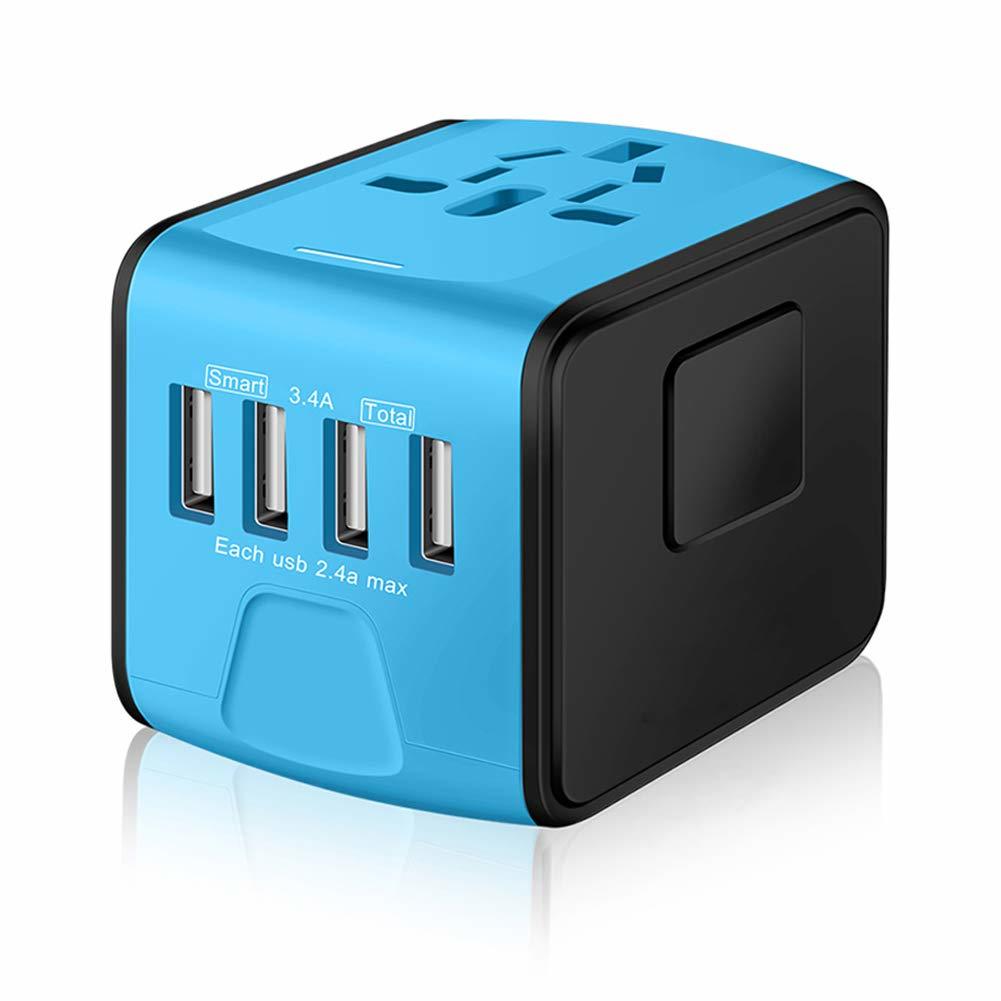 4. Universal Travel Adapter: Don't land in a new country without the right adapter to charge your devices. This can be a logistical nightmare as your phone runs out of juice but you still need to plot a course to your rental. This universal travel adapter covers 150 countries, and you'll always be able to charge your phone (and 4 more devices simultaneously), no matter where you are in the world.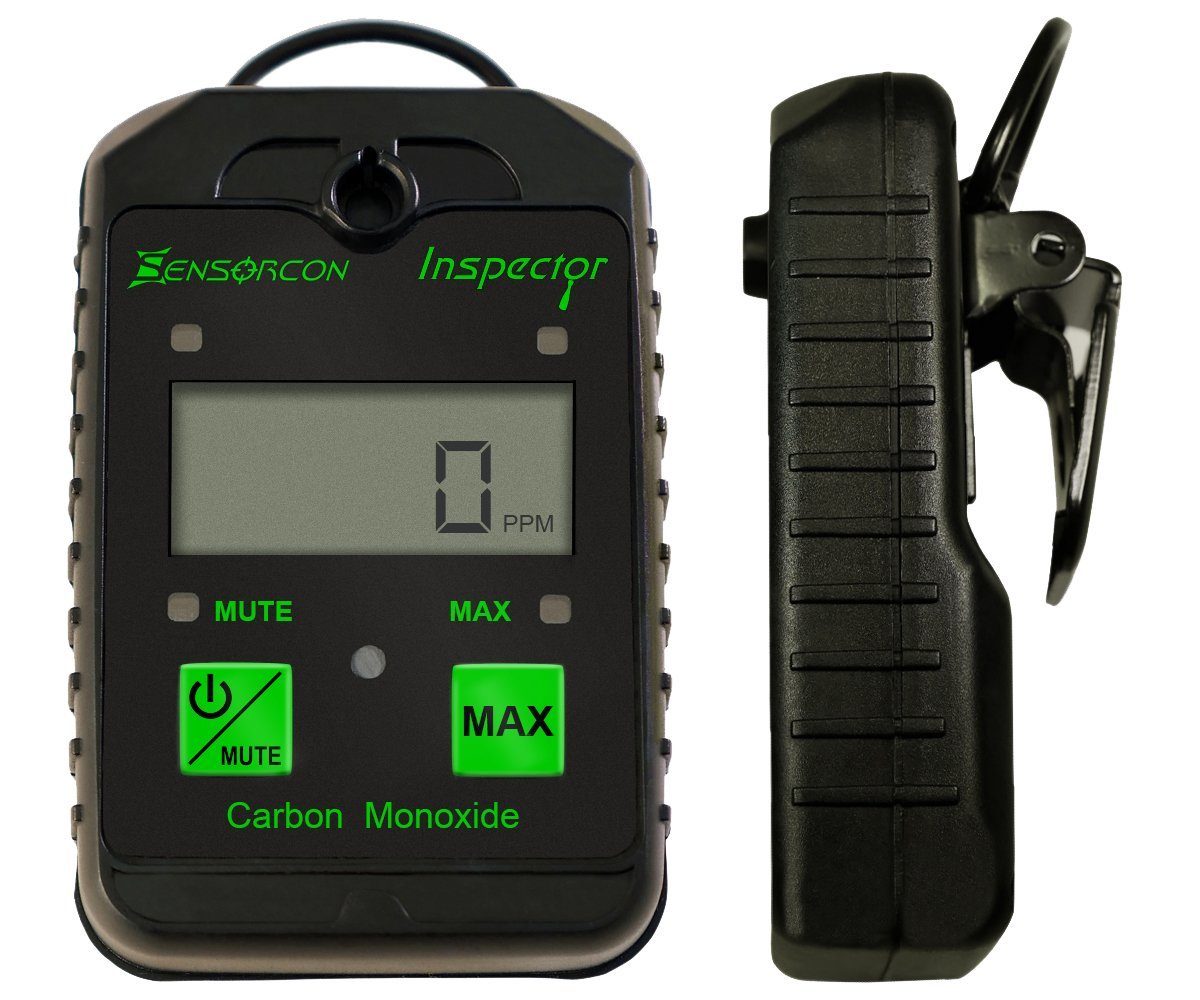 5. Carbon Monoxide Detector: Most U.S. and E.U. homes ill have a CM detector but most countries don't require homes (and by extension, Airbnbs) to have one. By getting this portable CM monitor, you can holiday without a worry. The device will send out a visual and audible alarm if carbon monoxide is above normal levels – before you could be harmed. Waterproof and long-lasting, the tiny machine is a one-time purchase that you won't regret.
6. Packing Cubes:Packing your suitcase (and unpacking it and packing it all over again) can be an organizational challenge. Packing cubes help quite a ton with that struggle. Move them between your suitcase and your Airbnb wardrobe without really having to unpack and keeping your clothes in the same orientation the whole time – basically, less hassle, more organization and fewer wrinkles.
Best Airbnb Experiences In Mumbai
Have you booked an Airbnb experience yet? Lots of travellers still aren't taking advantage of all the high-quality, easy-to-book and fun local tours, classes and activities available on the very same platform where they book accommodations.
Even better, lots of Airbnb experiences aren't run by huge tour companies, but by locals – that means smaller and more intimate groups, passionate guides, and out-of-the-box experiences that are rooted in local knowledge.
Plus, you can manage everything right from the Airbnb app – no annoying text chains, emails, and saving tickets to your camera roll. Sweet!
Sound too good to be true? Not even! Keep scrolling for 5 can't-miss Airbnb Experiences in Mumbai, India, or check out all the experiences on offer right this way.
$39/person
4.5 hours
Up to 10 guests
Mumbai is bustling – it's busy, it's colorful, and there is so much to see. As you've likely already guessed, we think you should stray off the beaten (tourist) track, where price gouging and pushy salesmanship can be overwhelming, and jump on this local's tour instead.
On this highly-rated tour, you'll see lots of Mumbai that most tourists don't, including a trip to a stunning flower market and an 800-year-old fishing village. This is definitely a tour you won't be able to recreate yourself, especially with the local insight your guide will provide.
$42/person
6 hours
Up to 7 guests
Indian food has to be one of India's most beloved exports, but it's also one of the most storied and complex cuisines on the planet. That's why, even if you're not usually a food tour kind of person, we highly recommend trying one out in this incredible country.
This tour is the ultimate for foodies and newbies alike – 7 hours, countless stops, and dishes from all over the country. This tour focuses on local favorites, so you won't be huddled up with the rest of the tourists. Plus, you won't be squeezed into a Sprinter van between stops – you'll be riding the local trains and walking the streets with everyday Mumbaikars. Cool!
Tip: Want to learn how to cook like a local? This cooking lesson from a Mumbaikar housewife will have you mastering local flavors in no time.
This bar crawl is hosted by a young entrepreneur opening his own hostels and throwing his own events all around Mumbai – so you know you're in for a real insider's experience.
You'll start your night at a craft beer bar, then head out to a handpicked itinerary designed to highlight what's good that night, not just what's convenient. Between stops, you'll grab Indian street food to stay fuelled up (and not too drunk). What else could you want in a bar crawl?
Check out these other great resources
We have loads more information to help you plan your trip.
View this post on Instagram
Final Thoughts on Mumbai Airbnbs
Mumbai is a bustling Indian city that is absolutely teeming with life – The Guardian calls it the New York of India. With so much noise and activity, you almost feel like you never know what could happen next or what you hidden gem you could stumble into while wandering the streets of Mumbai.
We hope that one of our top 15 best Airbnbs in Mumbai was the perfect fit for you and for what you are looking for! From the modern penthouse suites to the bright and airy Mumbai homestays, there are plenty of accommodation options that promise comfort, convenience, and even luxury in Mumbai.
If you are heading to Mumbai, you might want to consider picking up some quality travel insurance. Get a lightning-fast quote from our friends at World Nomads and travel worry-free!
And don't forget to sort your travel insurance before heading to Mumbai! We've put together a roundup of the best travel insurance for backpackers – check it out here, or if you're low on time, get a quote from World Nomads, our favorite travel insurance provider.
Getting an estimate from World Nomads is simple – just click the button or image below, fill out the necessary info, and you're on your way!

Yay for transparency! Some of the links in this post are affiliate links. This means that if you book your accommodation, buy a book or sort your insurance, I'll earn a small commission at no extra cost to you. I only link to stuff I've actually used and never endorse crap. Your support helps me keep the site going.
---
Need More Inspiration?
Like this post? PIN ME!!!