One of the countries with the oldest civilizations, India is also known for its flavorful cuisine and colorful festivals. In addition, the seventh-largest country in the world has some of the most remarkable wildlife and stunning scenery.
The number of national parks in India exceeds a hundred, and they cover an area of 17, 132² miles. Aside from their natural beauty, they offer a plethora of opportunities to observe wildlife in their natural habitat, engage in trekking and walking, and just have fun being with nature.
If you're tired of the concrete jungle, why not go to a place that offers the real thing, complete with birdsong?
A visit to national parks delights your senses and helps support local communities too. Want to know more? Great! Let us discover the national parks in the subcontinent of India.
What are National Parks?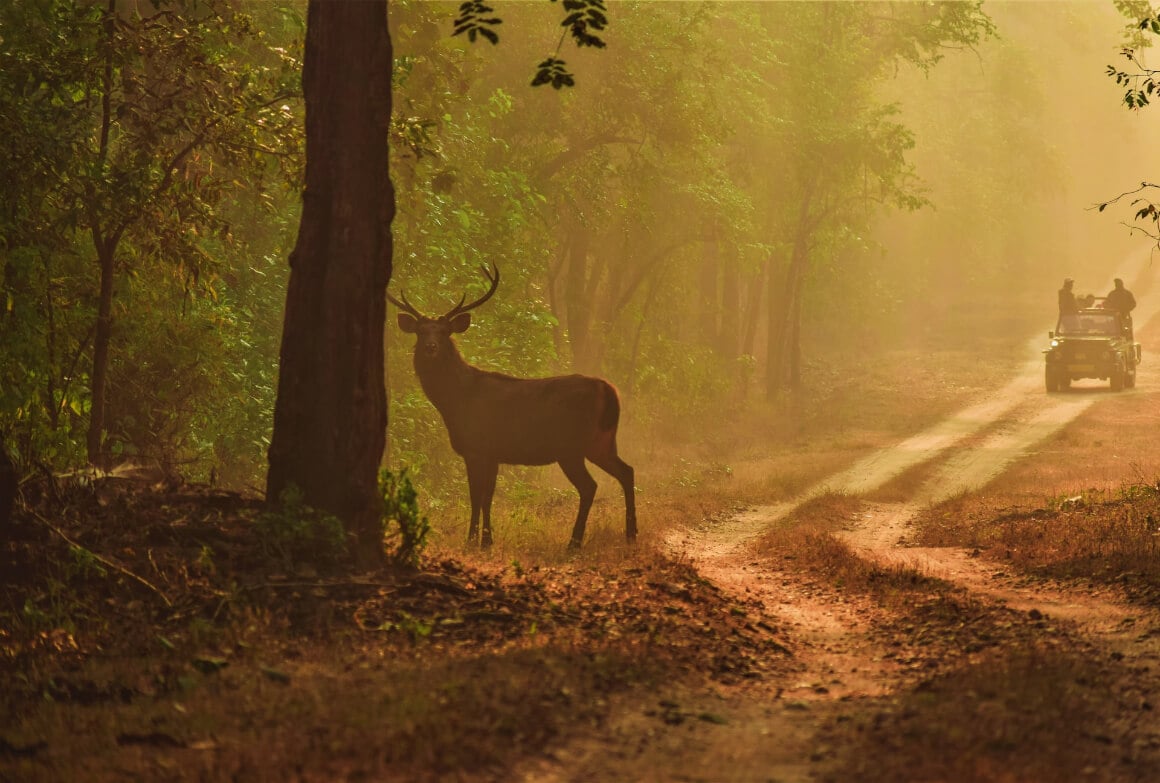 A national park is defined as a protected natural area with valuable landscapes that deserve preservation in its present ecological state. In addition, natural parks are promoted for ecotourism purposes.
National parks in India and tiger reserves are strictly protected and no human activity is allowed except that which promotes wildlife conservation. Activities such as grazing on cultivation, poaching, and hunting are prohibited.
Most of the natural parks are owned by the government but used for subsistence by communities and community areas if part of the lands is privately owned.
When visiting India, you will find it has a total of 106 national parks, all of which come with their own colorful and rich histories, distinct landscapes that include wetlands, grasslands, and verdant forests, and a diversity of animals you won't see elsewhere.
More than two million people visit national parks every year, all in search of adventure. Each national park has something unique to offer, from a tryst with wild creatures, coming face to face with animals you only see in books, and gaining a deeper appreciation for nature.
National Parks in India
Let your inner adventurous soul out and spend time communing with nature and admiring the great beauty of India's national parks. I have narrowed down the massive list to 11 of the most sensational. Pack up your hiking boots, prepare your camera, and get ready to be blown away.
Bandhavgarh National Park
Size: 174² miles
Location: Madhya Pradesh
Cost of entrance: 1750 rupees
Picturesque and a favorite among wildlife and photography enthusiasts, Bandhavgarh National Park has the ruins of an ancient fort as a backdrop – how beautiful can a national park get?
Bandhavgarh is a combination of Bandhav and Garh, and the park got its name from the ancient fort in the hillock. The region where the park is located has a rich history and was once ruled by several major dynasties, including the Baghels, the Sengars, and the Kalchuris. The Maharajas of Rewa were believed to have made the park their hunting grounds.
Situated in the Vindya Hills of Madhya Pradesh, the park boasts one of the highest densities of Royal Bengal tigers in the world, so spotting one or two of these wonderful creatures is not unusual. Make sure that you always have your trusty binoculars, as they tend to make surprise appearances.
You'll be happy to know that the magnificent cat is not the only thing worth going to the park for. There are more than 30 other spectacular mammals, such as leopards and chital, 150 species of birds, and approximately 80 species of butterflies.
Explore the countryside on a cycling jaunt or go on a leisurely tour through the villages. Another option is to discover the wilderness in the periphery of the park and learn more about the diverse flora and fauna while on foot.
The park's terrain is varied and you'll experience rocky hill ranges interspersed with forested valleys and grassy swamps. More than 20 streams merge into the Son river and a few caves and lakes can be found in the vicinity, especially around the area of the ancient fort.
Various packages are available for visitors, some as short as two days and others as long as 20 days.
Where to Stay in Bandhavgarh – Bandhavgarh Jungle Lodge
Put your feet up in this jungle lodge, the perfect retreat for exploring all the excellent wildlife and sightseeing the park has to offer. Within walking distance of the park, an array of activities such as campfire performances, stargazing, and home-cooked Indian food are waiting for you.
Kaziranga National Park
Size: 165² miles
Location: Assam
Cost of entrance: 650 rupees
First established as a reserve forest in 1908, Kaziranga was added to the list of Indian national parks in 1974 and was designated a UNESCO World Heritage Site in 1985. Much of the park is made of marshland and large pools fringed with scattered trees, elephant grass, and thickets.
Located in the northeastern state of Assam, Kaziranga is considered one of the finest parks not only in India but in the world. It is the home of the largest population of one-horned rhinos, an animal that has been under constant threat from poaching because of its horns.
A slew of 30+ mammals inhabits the park, out of which 15 species are in the threatened category. Animals such as panthers, elephants, tigers, bears, swamp deer, wild water buffalo, and thousands of birds call the park their home. Known as the Serengeti of the East, there is a plethora of things to do in Kaziranga, from birdwatching, trekking, and visiting coffee and tea plantations and tribal villages.
The thrilling and adventurous elephant safari is a great way to view wild animals in close proximity but if you're not into that, there is always the customary jeep safari that covers the four zones of the park. The park's eastern range is the perfect location for spotting Pelicans, Whistling Teals, the Great Adjutant Stork, and a variety of other bird species.
As with most national parks in India, Kaziranga is best visited between November and April. The park closes early for monsoon for safety reasons and is divided into four tourism zones, namely:
Western Zone or Bagori Zone
Eastern Zone or Agaratoli Zone
Central Zone or Kaziranga Zone
Burapahar Zone
Where to Stay – Tiger's Wood Glamping & Eco-Retreat
Make this eco-resort your home away from home. Located in the heart of Kaziranga, it's surrounded by the scenic beauty of Karbi Hills. Choose between deluxe rooms with garden views, or if you're feeling adventurous, pick the tent.
Kanha National Park
Size: 363² miles
Location: Madhya Pradesh
Cost of Entrance: 1000 rupees
Situated in the Maikal Hills of Satpuras, Kanha is the largest national park in Madhya Pradesh. The land where Kanha National Park is located today was originally inhabited by the Baiga and Gond tribes.
The best way to explore the park is on a four-wheel drive, open-jeep safari during mornings, and afternoons that traverse the lush green forest. Kanha sees a large number of photographers due to the high number of exotic birds.
It is rumored that the grassy meadows and lush forests of Kanha served as the inspiration for Rudyard Kipling's novel, Jungle Book.
The otherworldly sunsets at Bamni Dadar have earned it the nickname of Sunset Point. It is more than 270 meters above Kanha, so make sure you have your camera or mobile phone ready to take photos of the fiery sky with grazing sambas in the foreground.
The nature trails attract scores of nature lovers who are keen to explore the forest and see wildlife on foot. A wildlife expert will be on hand to guide visitors and offer fantastic information about the flora, wild animals, insects, and birds as you walk through the jungle.
The best time to visit Kanha is from October to June, but for tiger lovers, the best time to spot them is during summer.
Where to Stay – Luxury cottage
Located near the Mukki gate of Kanha National Park, this luxury cottage is designed to replicate the residence of the British Raj. Set in a deciduous forest, it has a well-stocked library of books about wildlife.
Jim Corbett National Park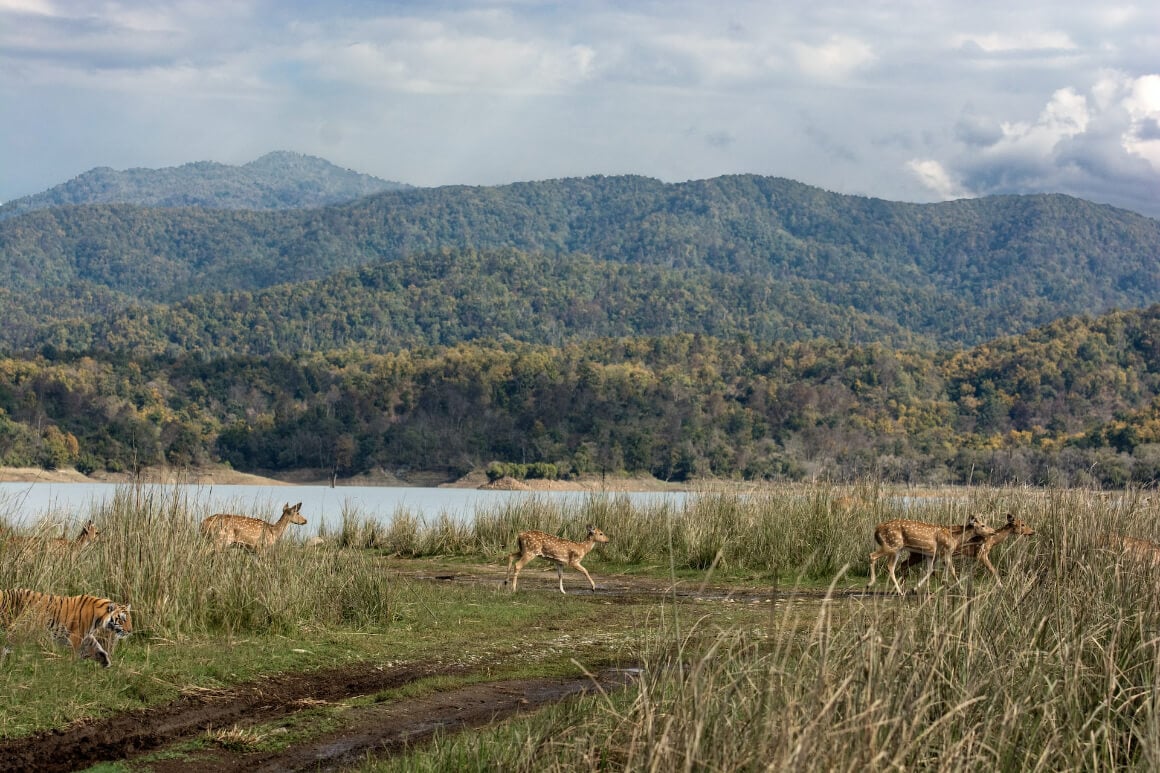 Size: 508² miles
Location: Uttarakhand
Cost of entrance: 1000 rupees
Part of the larger Corbett Tiger Reserve, the Jim Corbett National Park was established in 1936 as Hailey National Park and is one of the country's and Asia's most prestigious and oldest national parks.
Named after the legendary conservationist and naturalist Jim Corbett, it is home to thousands of species of birds, plants, and animals, the most popular of which is the Bengal tiger. Ramganga River in the park houses a variety of marine life, including Indian Pitta and Golden Oriole, and reptiles such as alligators and King Cobra.
There is no dearth of exciting activities in one of the most popular national parks in India. Aside from observing the animals in their natural habitat, you can enjoy a few adrenaline-pumping thrills such as rappelling, rock climbing, trekking through forests, and river rafting.
If you'd rather stay on the safe side, you can always go on peaceful walks along the river banks, join tours, or go camping.
The park is divided into six major tourist zones, namely:
Bijrani Safari Zone
Jhirna Safari Zone
Dhela Safari Zone
Durga Devi Zone
Dhikala Zone
Sitabani Buffer Zone
Only 180 vehicles are permitted to enter the park in a day and the park remains closed from July to October during the monsoon season. Only Dhela, Sitabani, and Jhirna are open throughout the year.
Where to Stay – The Riverview Retreat Corbett by Leisure Hotels
Relax in this stunning retreat that is equipped with modern amenities. With its prime and gorgeous location just next to a river, you're always within reach of nature's stunning beauty.
Valley of Flowers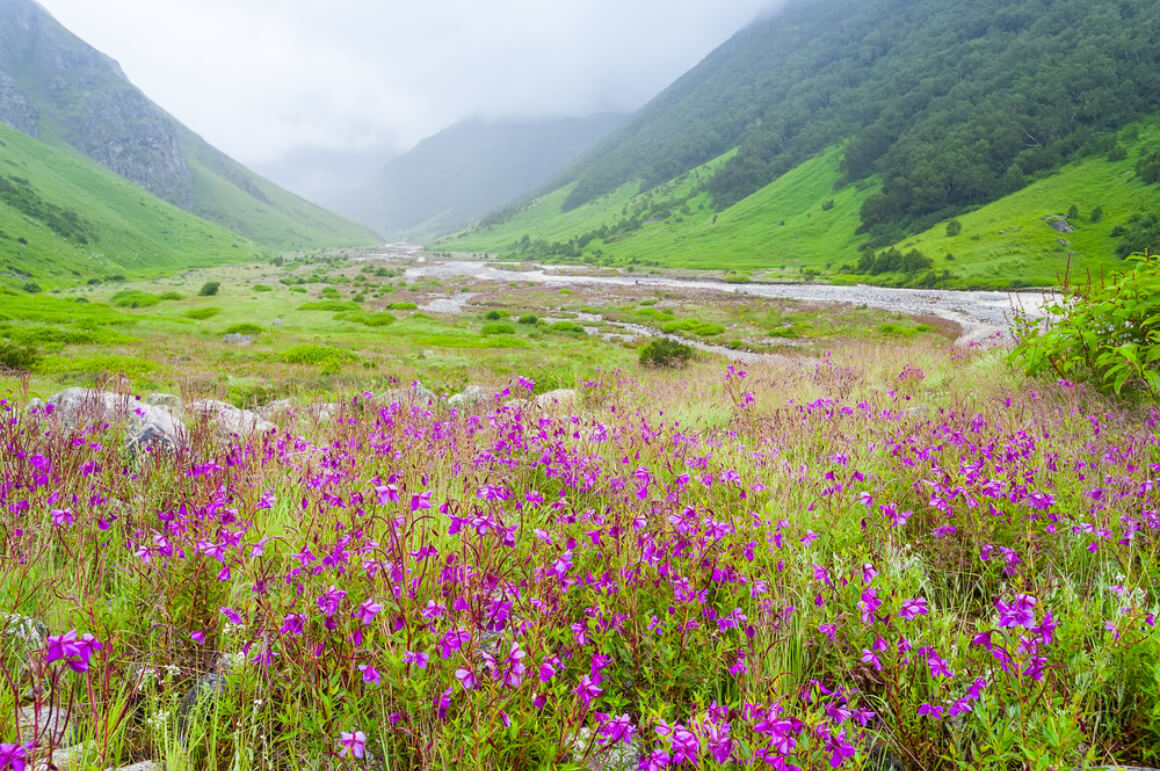 Size: 34² miles
Location: Uttarakhand
Cost of Entrance: 600 rupees
You'll seldom see a landscape as stunning as that of the Valley of the Flowers. It boasts the mighty Himalayan ranges as its backdrop, resulting in an ethereal view that you won't soon forget.
Recognized as a UNESCO World Heritage Site in 2002, the park is believed to have been discovered in 1931 by three British mountaineers who lost their way and found the spectacular valley by chance. Because of the beauty of the place, they decided to call it the "Valley of Flowers".
Make sure to wear comfortable and sturdy hiking boots as the trek to the valley is the best way to explore it. You'll be able to enjoy eye-catching spectacles everywhere, including wild streams and cascading waterfalls.
Situated at an altitude of 3,500 meters above sea level, amazing wildlife species also call the valley home, including the red fox, Himalayan monal, black bear, Himalayan weasel, and gray langur.
Considered one of the most beautiful national parks in India, the Valley of Flowers welcomes visitors from the beginning of June until the beginning of October. It is covered with snow and inaccessible for the rest of the year.
Aside from the famous Valley of the Flowers trek, various other hikes and nature hikes can be tackled in the area, some even accessible during the off-season. Most hikes are strenuous but porters can be hired to guide and help carry the load.
Where to Stay – Himalayan Abode
Go for the complete Himalayan experience by staying in this traditional place complete with customs and architecture. You'll enjoy fantastic mountain views every single day and be hosted by an experienced mountaineer at the same time.
Sultanpur National Park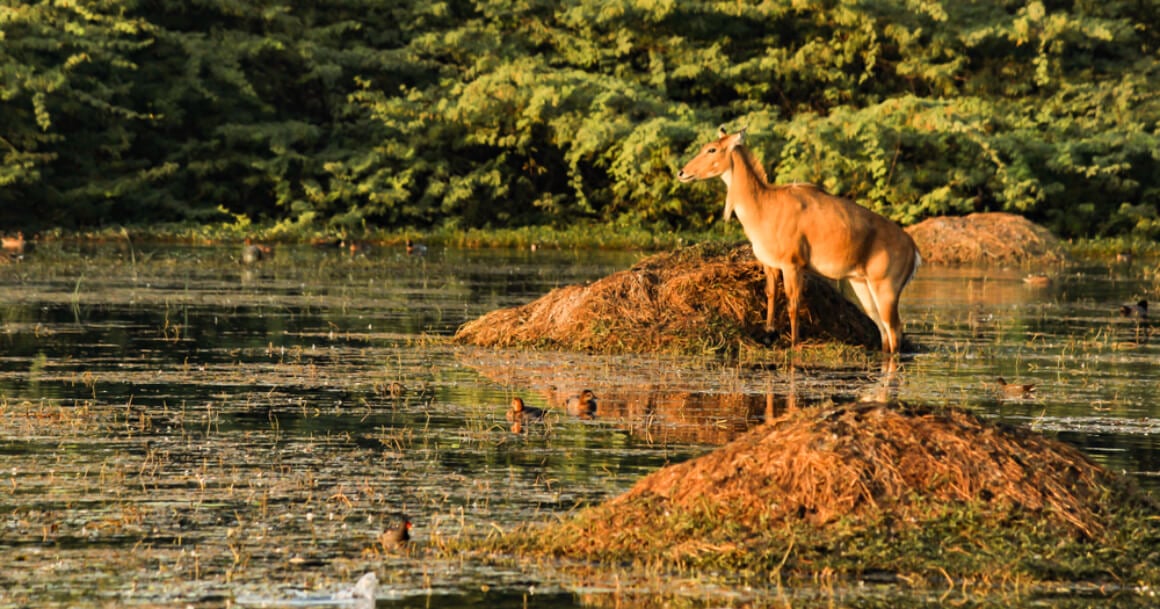 Size: 0.55² miles
Location: Gurgaon
Cost of Entrance: 40 rupees
An oasis for bird lovers, Sultanpur National Park was formerly known as Sultanpur Bird Sanctuary. Approximately 29 miles away from Delhi, the sanctuary is the perfect weekend destination.
Home to several migratory birds that travel from Siberia, Europe, and Central Asia, as well as domestic birds, the months of March and April are the best times to visit the park.
The best way to reach the park is by driving and it's around an hour's drive from Delhi Airport. The park was declared a bird sanctuary in 1971 and became one of the national parks in India in 1991. The last few years have seen a decline in the water level in the park so water is pumped from various sources to keep the ecosystem alive.
Migratory birds start arriving in October to nest and breed with the onset of winter. The paved walkway around the lake makes it easier for visitors to take a leisurely stroll and spot the beautiful birds. Various small islet-like structures dot the lake, where birds feed on insects and marsh vegetation. Binoculars make it easy to spot birds congregating on these structures.
The park has various watchtowers for birdwatching and they are the perfect spot for taking pictures too. They will enable you to see the lake in one frame and the city of Gurgaon on the distant horizon.
Where to Stay – The Mango Tree by Shay Hospitality
This villa is the most suitable base if you're planning to spend a weekend exploring Sultanpur National Park. You get to enjoy a daily vegetarian breakfast and have access to an outdoor swimming pool too.
Have you sorted your accommodation yet?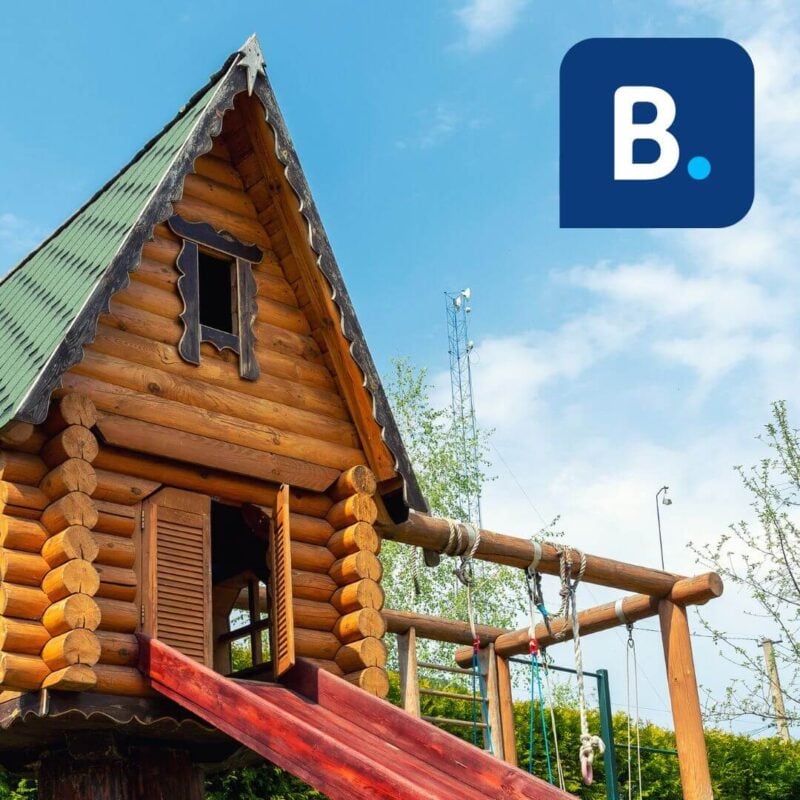 Get 15% OFF when you book through our link — and support the site you love so dearly 😉
Booking.com is quickly becoming our go-to for accommodation. From cheap hostels to stylish homestays and nice hotels, they've got it all!
View on Booking.com
Gir National Park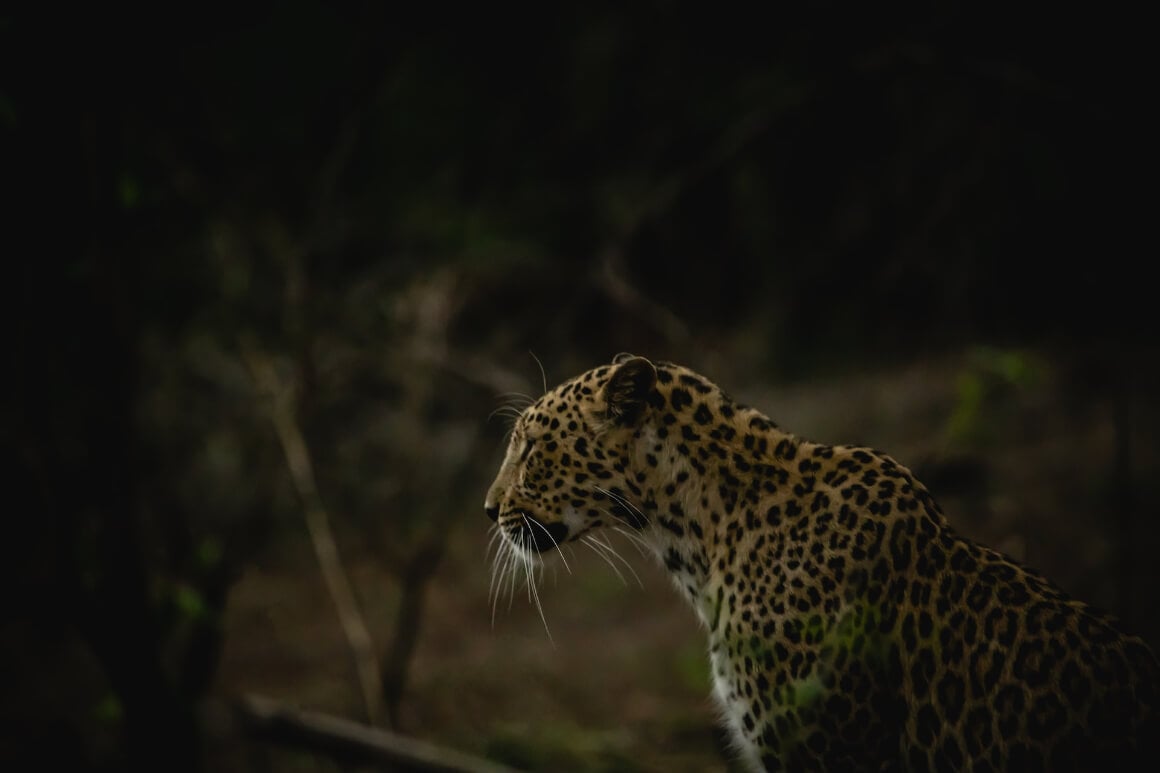 Size: 545² miles
Location: Gujarat
Cost of Entrance: 100 rupees
The only place outside Africa where a lion can be seen in its natural habitat, Gir National Park is the home of Asiatic Lions. The majestic animal averages almost three meters in length and has more prominent belly folds and bushier elbow tufts than its African cousin. Once almost hunted to extinction, the number of Asiatic lions has increased significantly due to conservation efforts dating back to 1965.
The park boasts numerous species of various plants and animals and the presence of perennial rivers flowing through it contributes to the park's richness.
The best time to visit is during winter or from November to March. Most visitors go on jeep safari tours that take them on pre-determined routes. Although you can access the park for a fee on a private vehicle, you are still required to hire a guide.
Avid birders flock to the park to see the 300 species of birds which include the critically endangered long-billed and white-backed vultures. If you're an ornithologist, you can join the two-day birdwatching tour guided by local experts.
Apart from safaris, a few of the top activities in the park are fishing in the Ramganga and Kosi Rivers where the blonde mahseer is abundant, and swimming in an aqua zorb. Unfortunately, hiking is not allowed in the park due to the prevalence of lions and other predators.
Where to Stay – Aramness Gir National Park
Stay in this beautifully appointed lodge and be treated just like a Maharaja. It comes with a fitness center, an outdoor swimming pool, a garden, and a terrace that offers magnificent views of the surroundings.
Sunderbans National Park
Size: 3862² miles
Location: West Bengal
Cost of Entrance: 200 rupees
Declared a UNESCO World Heritage Site in 1987, Sunderbans National Park is the world's largest delta and mangrove belt with more than half of its area in India and the rest in Bangladesh. Several rare species, some on the brink of extinction, call the park their home, including many aquatic animals, reptiles, birds, and tigers.
The park is named after the Sundari trees found in the area. Designated as a sanctuary in 1977, it became a national park in 1984.
Going on a boat tour of the mangrove river is the only proper way to explore the depths of the Sunderbans as there are no jeep safaris in the park. Hop on a boat ride early in the morning for the best experience.
Birdwatchers can go to Sajnekhali Bird Sanctuary, where they can freely observe countless species within its lush greenery. Various tall watchtowers are scattered within the park, giving visitors a panoramic view of the region and allowing them to catch glimpses of the various animals.
Riverboat cruises are suitable for large groups and for sighting playful river dolphins. Not to be missed is Kanak Island, the nesting ground of the Olive Ridley turtle. Be there during nesting season and you'll see a large number of turtles coming to the island to lay their eggs.
Unlike other national parks in India, which are best visited during summer, winter is the best time to visit the Sunderbans. It is advisable to stay for at least four days to thoroughly enjoy all the not to be missed experiences.
Where to Stay – Sunderban Tiger Camp
This resort close to the camp ensures a delightful stay with its multi-cuisine restaurant and rooms that boast magnificent garden views, a lovely thing to wake up to in the morning.
Nagarhole National Park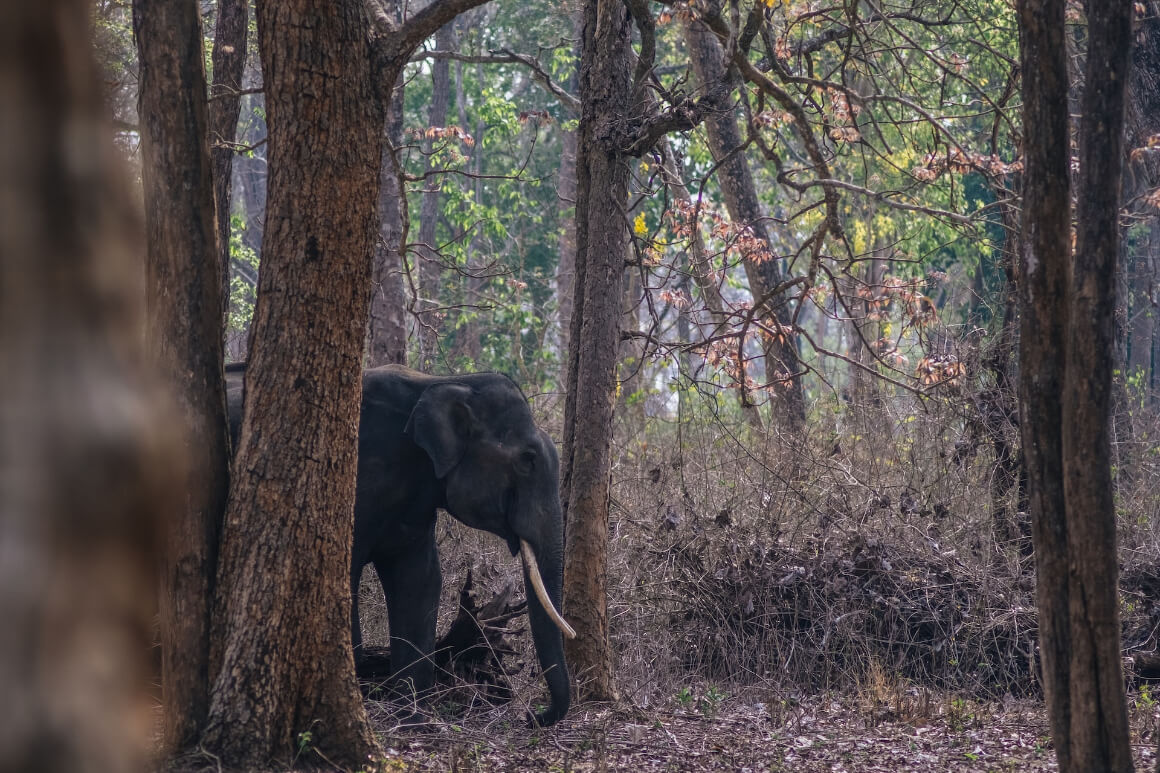 Size: 248² miles
Location: Karnataka
Cost of Entrance: 1500 rupees
Also known as Rajiv Gandhi National Park, Nagarhole National Park got its name from the snake-like Kabini River, which happens to be one of its largest waterways. The word nargar means snake, and hole means stream.
Because of the torrential rains during monsoon season, the area is abundant with water resources for over 250 species of birds, sloth bears, elephants, leopards, tigers, bison, and deer. The best time to spot the magnificent animals is during summer when they congregate near the lake.
Once an exclusive hunting area for the erstwhile rulers of Mysore, it is now a place where a great number of the endangered tiger population thrives.
You can check out the park's exotic animals by booking a mini-bus safari tour or joining the more intimate jeep safari. Other options include jumping on a boat to take you down the river or hopping on an elephant for a three-hour stroll in the park.
Various walking trails are available, so make sure you pack comfortable hiking boots. Some of the trails follow the river bank which takes you up close to the wildlife. However, it is not advised to hike alone. It is best to hire a guide so they can alert you to the presence of dangerous animals.
There are four walking paths suitable for novices and avid hikers.
· Central Nagarhole Walking Trail
· West Nagarhole Walking Trail
· North Nagarhole Walking Trail
· South-East Nagarhole Walking Trail
The three main entrance gates serve as the safari's starting points. It takes approximately an hour to drive between all the entrances.
Where to Stay – Kabini River Lodge
Set yourself up in this beautiful villa only minutes away from the park. Within proximity to other attractions in the area, you can rest your head in a room that comes with a private balcony that offers exquisite views.
Is This the Best Daypack EVER???
Hemis National Park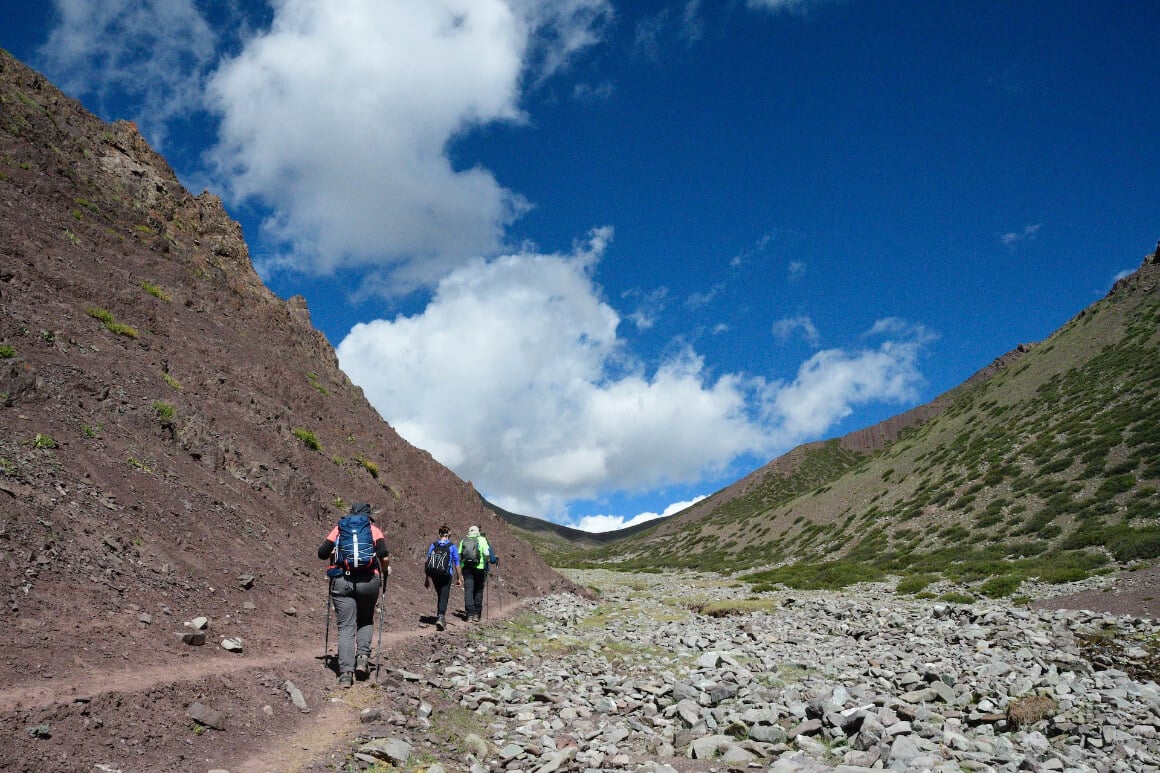 Size: 1294² miles
Location: Ladakh
Cost of Entrance: 100 rupees
Located in the eastern part of Ladakh, Hemis National Park has the distinction of being the largest of the national parks in India and in the region.
Situated at a high altitude, the park is mostly covered in snow all year round and has 6 villages that are home to more than a thousand people. It was established in 1981 and named after the 400-year-old Hemis Monastery.
The most sought-after animals in the park are undoubtedly the famous snow leopards, but the park is home to a range of flora, most of which are alpine vegetation, and more than 17 mammals and 70 birds.
The best time to visit the park is between May and October. It is a paradise for adventure lovers with its plethora of hiking and trekking trails.
No motor vehicles are allowed in the area as the park aims to be pollution-free and animal cruelty-free. You'll have to go on a safari on foot if you want to see the animals. Oddly enough, there is a jeep safari that will take you to places around the park but not inside it.
Bird-watching is another favorite activity in the area. Expect to be delighted by majestic birds that include the robin accentor, red-billed chough, golden eagle, and Lammergeier vulture.
Another attraction is Hemis Monastery itself, known for hosting the Hemis Festival celebrated for two days. Some of the things to look forward to are the unfurling of Buddhist paintings and masked dances performed by monks.
Where to Stay
No hotels are available near or in Hemis National Park but homestay facilities are available in the six villages within. In addition, Hemis Monastery also offers rooms for visitors.
Periyar National Park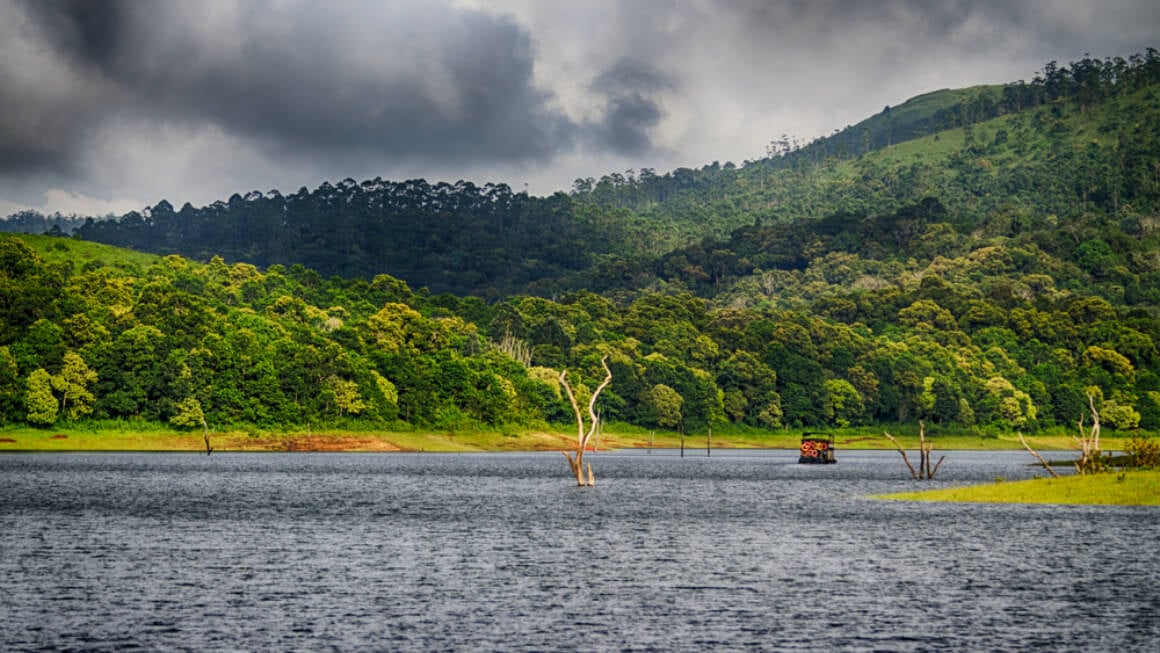 Size: 497² miles
Location: Kerala
Cost of Entrance: 450 rupees
Established in 1982, Periyar National Park is a repository of endemic, rare, and endangered flora and fauna located high on the hills. It is approximately 75 miles southeast of Kochi.
Aside from being an elephant and tiger sanctuary, a few other species call Periyar home, including the barking deer, the Indian wild dog, the rare lion-tailed macaque, the Nilgiri langur, the Bonnet macaque, and the Nilgiri tahr.
September to June is considered the best time to visit and one of the things most people travel for is the Periyar tiger trail. Conducted by rehabilitated poachers and the park's tree fellers, they will take you deep into the wilderness for better chances of seeing the tigers.
A few other fun and interesting activities in the park are guided day treks and night treks, and day-long treks that traverse diverse habitats including grasslands, deciduous forests, and tribal community areas. The treks offer outstanding opportunities for birdwatching and observing mammals and other wildlife during nighttime.
Short treks are usually up to three miles long and last for almost three hours. On the other hand, day-long treks start from dawn and last until dusk. All treks are accompanied by armed forest guards and conducted by a tribal guide.
Bamboo rafting with range hiking lasts up to four hours and offers panoramic views of hills and comes with animal sightings too.
Various camping programs include lectures, field visits, and discussions. Furthermore, eco-lodging facilities are available in the park.
Where to Stay – Cassells Jungle Resort Thekkady
If you'd rather stay outside the park, this resort is where you should take a breather. All rooms boast a lake view and they even offer room service.
Final Thoughts
Abundant flora, some of the most beautiful and diverse landscapes, and rich wildlife are just some of the things you can expect when you visit the national parks in India. For someone who loves the outdoors, is there anything better? Didn't think so.
If you only have a short time to spare and are only in the country for a limited number of days, I suggest you make sure to include Hemis National Park in your itinerary. There's nothing quite like seeing the snow leopards up close. If you time your visit to the festival, you'll have a completely unforgettable experience.
---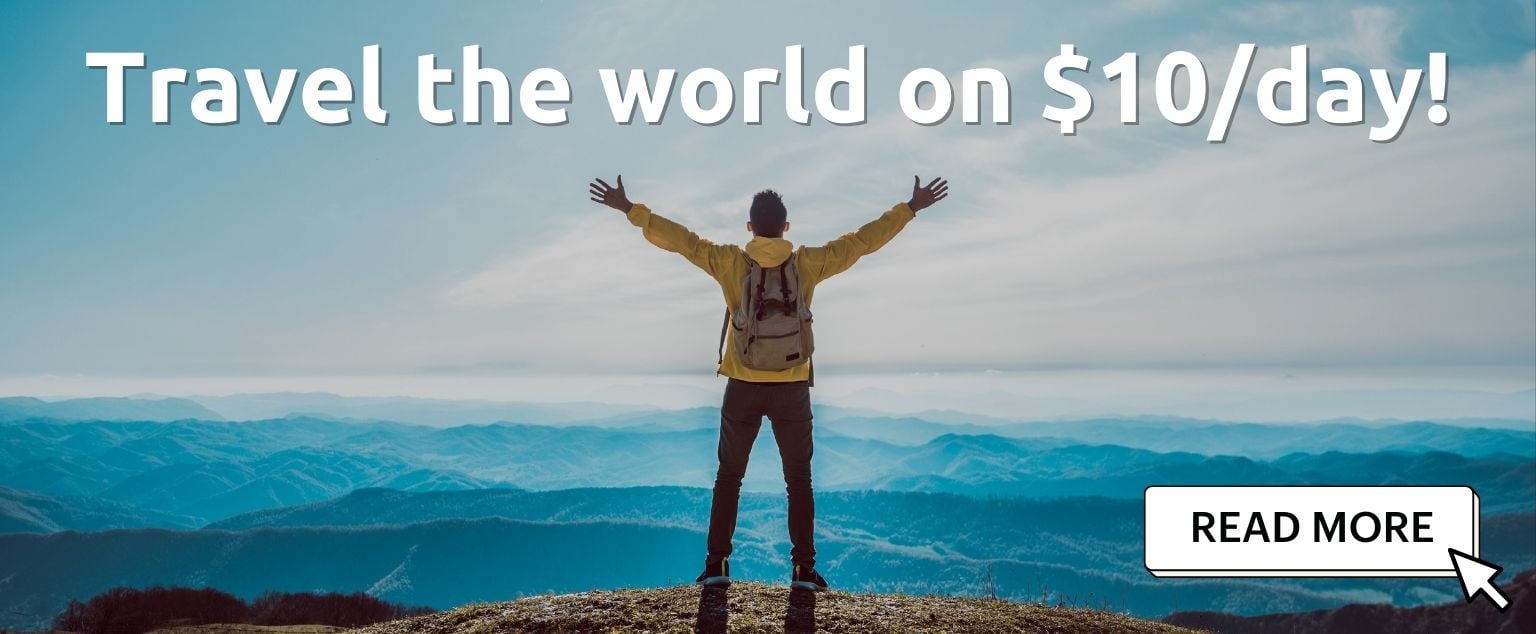 And for transparency's sake, please know that some of the links in our content are affiliate links. That means that if you book your accommodation, buy your gear, or sort your insurance through our link, we earn a small commission (at no extra cost to you). That said, we only link to the gear we trust and never recommend services we don't believe are up to scratch. Again, thank you!