Agra – why would you want to travel there, you ask? Well, I'll give you a three-word answer – The Taj Mahal. That should suffice, right?
The city of Agra is in the Indian state of Uttar Pradesh and spans the banks of the Yamuna River. Now, the obvious reason for visiting the city is to lay eyes upon the (kinda overrated) Taj Mahal.
It's one of the Seven Wonders of the World and a recognized UNESCO World Heritage Site. But that doesn't stop experiences being tainted by the huge influx of tourism that the site receives. Either way, it's something of a bucket experience for many – including me, once.
Accommodation in the city is aplenty and luckily for us broke backpackers: there are many hostels to choose from – phew! You can expect to find the usual amenity suspects at most of the hostels so you're guaranteed a comfortable stay ahead of your days of exploring.
I'm here to help guide you in the right direction so that you get the best hostel in Agra to suit your needs and budget. So, let's jump right in!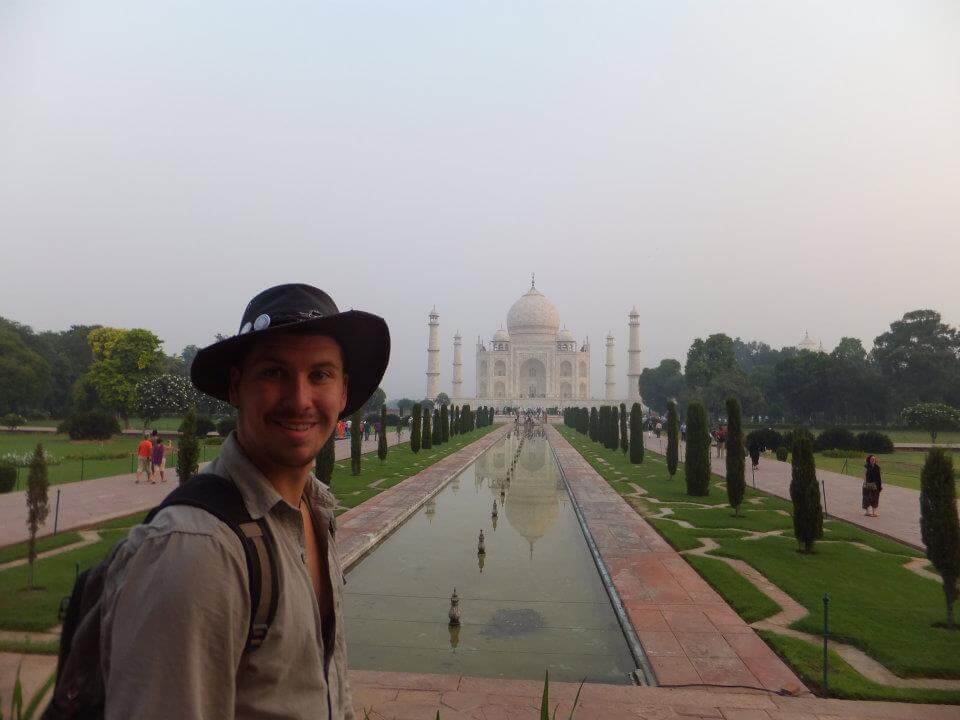 Quick Answer: The 5 Best Hostels in Agra

Do You Want to Travel FOREVER??
Pop your email in below to get a FREE copy of 'How to Travel the World on $10 a Day!'.
What to Expect from Hostels in Agra
Now, as I mentioned, there are a fair few hostels in Agra. What does this mean for you? Well, basically there's going to be something to suit everyone and also with some solid competition, rates aren't too exorbitant. Winning!
Hostels are by far the most cost-effective way to travel in India. You can normally find yourself something decent for as little as a few dollars a night if you're traveling on a shoestring budget.
They are also great places to meet people and almost always have something social happening every night, if that's what you're into. Hostels also usually organize bookings for tours, activities, and transport so they're a great "one-stop-shop" if you will.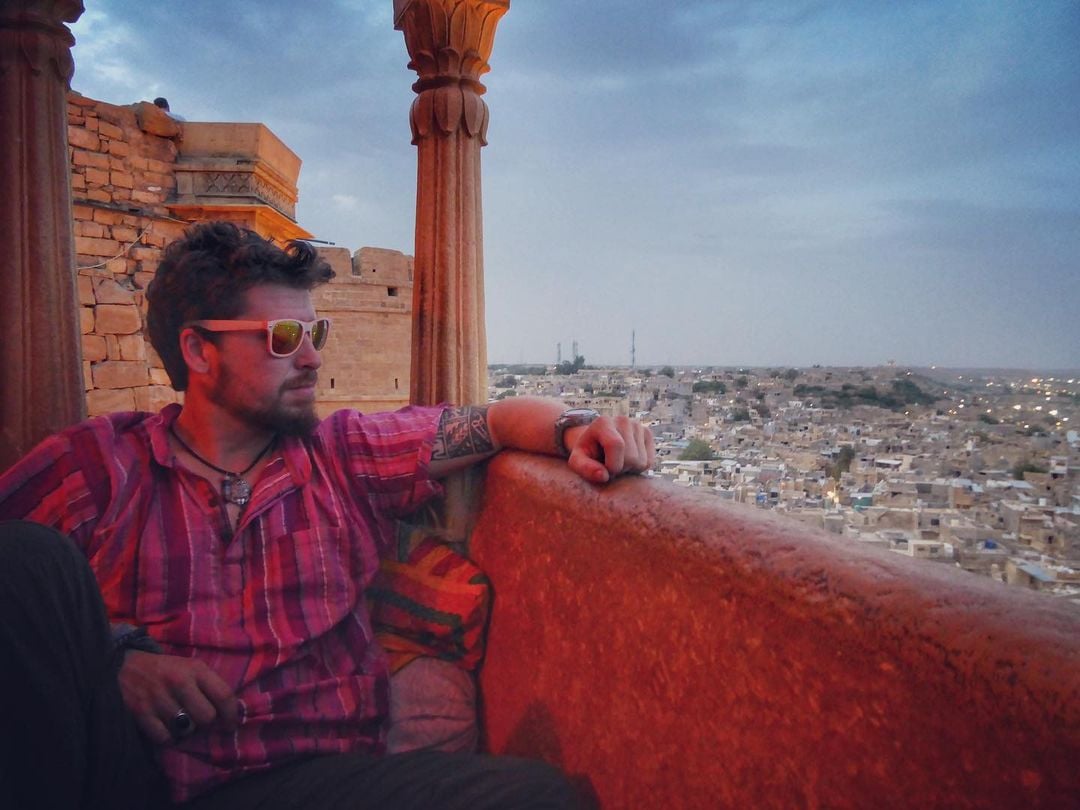 There is also great diversity between the hostel offerings, depending on what type of experience you're after. Some offer great opportunities to socialize, while others are great to kick back and relax. Whatever it is that you're after, you'll be able to find it in Agra.
Generally speaking, hostels in Agra are pretty cheap. You can get yourself a dorm bed for as little as $3 a night! The most you'll pay for a dorm bed is about $9 a night, which is pretty appealing to a backpacker. If you're after a private room in a hostel, you can expect to pay between $6 and $37, depending on the offering.
Booking hostels has never been easier thanks to Hostelworld – the travelers' best friend. You can effortlessly book hostels from your phone or laptop while traveling and filter amenities depending on your needs. I'm all for being efficient and Hostelworld is just that.
Now that the general information is out the way, we can start looking at some of the best hostels that Agra has to offer. Let's go!
Best Hostels in Agra
There is a great, diverse range of hostels available in Agra and luckily for you, I've gone and selected some of my favorite hostels in India so that you don't need to do the hard yards. I've made sure that there's something for everyone, whether you're a traveling couple, a digital nomad, or a solo traveler.
Let's now take a look at Agra's finest!
Favorable check-in and check-out times
Café on site
One of the main reasons for visiting the city of Agra is to see The Taj Mahal. So what's better than being able to see it from your hostel!?
Joey's Hostel has one of the best locations out of the hostels in Agra as it is a mere three-minute walk away! You can even see this remarkable UNESCO World Heritage Site from the comfort of the rooftop terrace while having a meal or sipping on an ice-cold Kingfisher beer.
That, for me, is worthy of granting Joey's Hostel the prestigious title of "Best Overall Hostel in Agra".
Why you'll love this hostel:
Old Indian architectural charm
Rooftop terrace
Views of the Taj Mahal
Aside from its amazing views and location, Joey's Hostel has been newly renovated. However, the charm of the old Indian architecture has been maintained and there is an awesome communal courtyard for mingling with fellow travelers.
There are security lockers, air conditioning, and reading lights in all dorm rooms, too. If you're keen on splashing out a bit, you can get yourself a private en suite room with a king-size bed fit for a, uh, king. Pretty fitting since you'll be overlooking the Taj Mahal.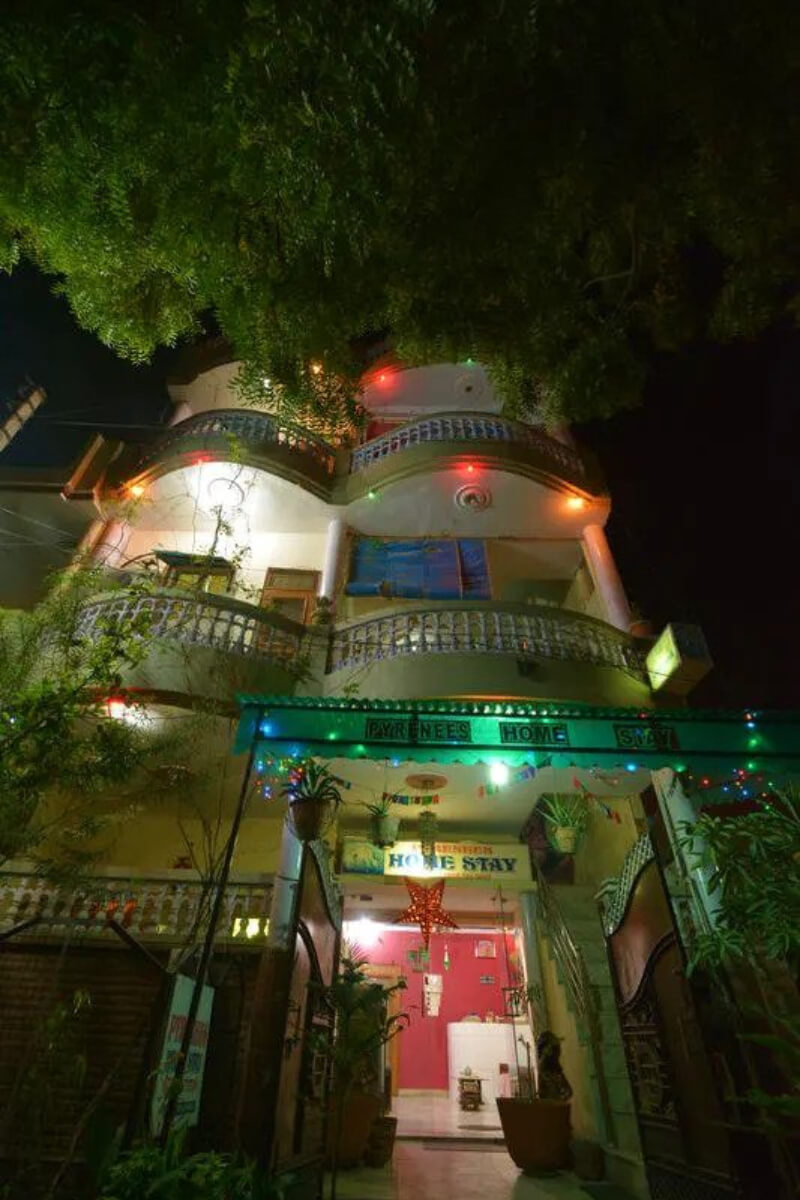 Outdoor terrace
AC in the rooms
The Pyrenees Homestay really punches above its weight class. You can get a dorm bed for less than $3 a night and for a marginal amount more, can have breakfast included. Now that's what I'm talking about!
One of the best features of the Pyrenees Homestay is the food. They serve some pretty awesome traditional meals in their restaurant, getting to know traditional Indian culture and cuisine *Mwah*. Another great feature is the location – you can sip on a beer or eat your food with views of the Taj Mahal in the background.
Why you'll love this hostel:
Real bang for your buck
Restaurant with traditional cuisine
Great vibe centered on togetherness and community
Aside from great food, great views, and great prices, the vibe at Pyrenees Homestay is one of its major drawcards. You really feel the sense of community and togetherness of living in hostels. They believe that making friends is at the epicenter of travel philosophy and is what makes traveling memorable.
The private rooms are also something to consider since they are so affordable. For as little as $8 a night, you can score a comfortable room with a double bed and private bathroom including breakfast! That's almost unheard of! So, if you're a couple or friends who don't mind sharing, then it's definitely a great option!
Best Hostel With Private Rooms in Agra – Zigzag Homestay
Zigzag Homestay is a hostel with a difference – it is more like a home than a hostel. It is a quiet, family-run establishment that prides itself on being a peaceful haven which is perfect for those wanting to steer clear of noisy, social vibes.
Although it is quiet and a great escape from the hustle and bustle of Indian city life, it is by no means isolated. There are a host of cafes and restaurants close by and the major sights are also within walking distance.
The overrated travel experience of the Taj Mahal is a comfortable 20-minute walk away, and the Agra Fort – 30 minutes. It's a great excuse to really feel the vibe of the city as you transcend from the quiet neighborhood to busy city life.
Why you'll love this hostel:
More of a home than a hostel
Walking distance to cafes, attractions, and restaurants
Surrounded by nature and quiet streets
Aside from the attractive location and homely vibes, Zigzag Homestay offers many of the usual amenities to ensure your stay is nothing short of comfortable. The wifi works, there's free parking, and city maps as complimentary offerings.
There are also a number of on-site communal offerings that are available for all to use. There's a complete kitchen and barbecue, fitness center, and laundry services available. Don't forget about the outdoor terrace area – the perfect place to catch up with fellow travelers, have a meal, or simply chill and read a book.
Best Hostel for Solo Travelers in Agra – Gypsy Nest Agra
$
Free towels and linen included
Breakfast included for a small fee
Perfect location
As a solo traveler, convenience is key, and that is very much the case when it comes to Gypsy Nest. The hostel is described as a "travelers' paradise" and boasts a great on-site café that serves both traditional and Western meals.
Gypsy Nest is also perfectly located in Agra to experience one of India's most striking places – The Taj Mahal is a mere 10-minute walk from the accommodation and the (arguably, just as beautiful) Taj nature walk is even less. There is a cool, colorful common area to chill in that also has a foosball and ping-pong table. I have made many friends losing to strangers at table tennis.
Why you'll love this hostel:
Modern, clean rooms
Great common area to socialize with like-minded travelers
Free Wi-Fi throughout the property
Aside from these already-attractive amenities, Gypsy Nest has towels and linen included in the rate – so you can finally wash and dry that smelly towel. If you know the laundry inconvenience, then you know what I'm talking about.
Wi-Fi and internet access are available throughout the property so if you need to attend to some emails, catch up on socials, or do a spot of work, you're covered. Aside from the onsite café, there is also a barbecue for guests with a nice mingling effect. Who doesn't love a good old social fire to gather around, play guitar, and share travel stories?
Best Female-Only Dorm Room in Agra – The Hosteller Agra
Trusty WIFI
Projector for movie nights
As a solo female traveler, safety is of the utmost importance. It is for this very reason that hostels have created female-only dorms to provide extra safety for solo female travelers. The Hosteller provides some pretty neat female dorms where women can get changed and sleep in some comfort.
The dorm rooms themselves are also a bit smaller (four-person as opposed to six) which is both a blessing and a curse. A smaller room means fewer people but it also means less space. Overall, the female-only dorms at The Hosteller are tidy, have their own storage lockers underneath the bunk beds, and have curtains across the beds for added privacy.
Why you'll love this hostel:
Spacious rooms
A stone's throw from The Taj Mahal
Basement common room with foosball and carrom table
Given the short commute to The Taj Mahal, the safety aspect is taken care of. There are also not one, but two terrace areas where you can have your morning coffee or evening drink at and gaze upon the majestic mausoleum. Overall, The Hosteller is a great option for female travelers.
The spacious rooms are a huge drawcard for travelers: you don't feel like you're on top of the next person. With second-to-none hospitality and great places to hang out and meet fellow travelers, The Hosteller is one of my favorite hostels in Agra.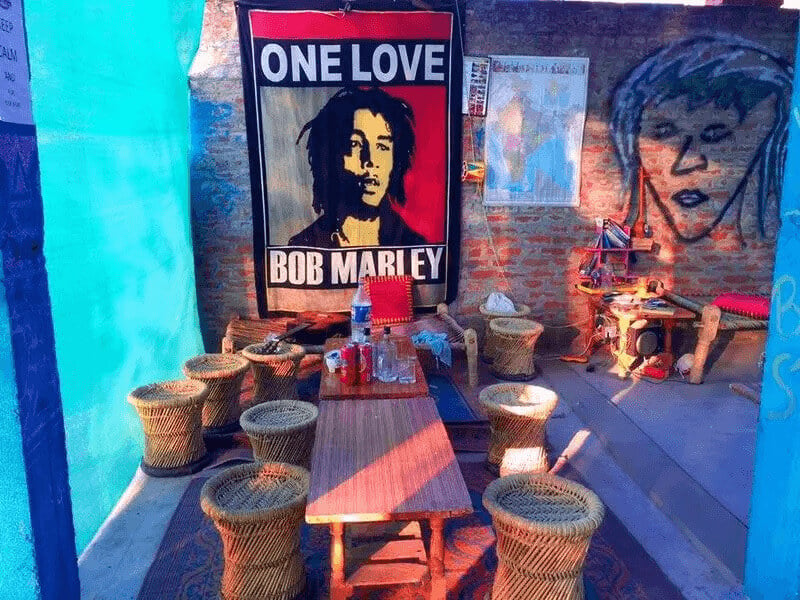 Common area with a table to work
Adaptors available
Living as a digital nomad and working while traveling eventually becomes second nature to you. As long as you've got a laptop and an internet connection, you're pretty sorted. Obviously, things like a desk and a chair make life a bit easier, but they're not crucial.
Big Brother Hostel in Agra ticks all these boxes and will allow you to keep up the location-independent work. There's free Wi-Fi, for starters, and a common area with a couch and table for you to be able to get your work done. Best of all (because it's one of the worst things to forget), the hostel provides adaptors for electrical appliances.
Why you'll love this hostel:
Great location
Fast Wi-Fi speeds for work purposes
Awesome owner-run establishment
The Big Brother hostel is a great budget hostel for those traveling digital nomads passing through Agra. The internet speeds allow for easy uploads and downloads and to conduct your business remotely.
For your entertainment needs, there are board games and a dedicated games room so there's plenty to keep you busy when you're not earning those dollars! There are also facilities for making tea and coffee as well as an onsite restaurant and café for accessible meals and drinks.
Towels and linen included
Free city maps
One of my favorite things about Friends Home Stay is the deluxe three-bedroom – it's perfect for couples! It features a super spacious bed and there's even an additional single bed for if your boyfriend or hubby is in the dog box (wink wink).
Overall, the homestay is a bit quieter than a hostel so it's the perfect place for backpacking couples to chill out between exploring. There are also meals available from the restaurant onsite so if you just feel like a mellow night in, then they've got you covered!
Why you'll love this hostel:
More of a homely vibe than a hostel
Clean, comfortable private rooms
Cooking classes for the avid home chef
With a relaxed vibe, there is an awesome rooftop terrace to have your beer, coffee, or meal on. The location is great too – it's a mere two kilometers from The Taj Mahal. A gentle stroll there with your partner is calling.
Many of the usual amenity suspects are offered here too – free Wi-Fi, luggage storage, laundry services, and every room has its own bathroom (which is probably the best feature). If you're looking for a quieter place to relax with your partner, then look no further!
$
Towels and linen included
Free WIFI
Luggage storage room for guests to use
Last but not least, and not to be confused with Friends Home Stay above, is Friends Guest House and Hostel in Agra. The very name of this hostel shouts large groups of, well, friends! It is perfectly located and is only a short walk away from both The Taj Mahal and the Agra Fort.
One of the best features of Friends Guest House and Hostel is the rooftop terrace. The Heart of Taj Café and Kitchen serves up some great traditional meals and drinks and you can enjoy both while gazing upon the majestic mausoleum and the city. Another great plan is to grab yourself a cuppa in the morning and watch the sunrise from the terrace.
Why you'll love this hostel:
Complimentary masala tea in the evenings
Walking tours that leave from the hostel every day
Sunset and Taj Mahal views from the rooftop terrace
In addition to these already attractive aspects of the hostel, you can experience traditional Indian culture and get some henna on your hands with your mates. The rooftop café area also has a number of board games if you wish to have a chilled night in and socialize with other like-minded travelers or keep to your own group.
The hostel is also pretty relaxed about early check-in and late check-outs which is amazing. I can't tell you how much pressure and stress that relieves! The worst thing is being hit with a late check-out penalty to put a dent in your already tight budget!
Is This the Best Backpack EVER???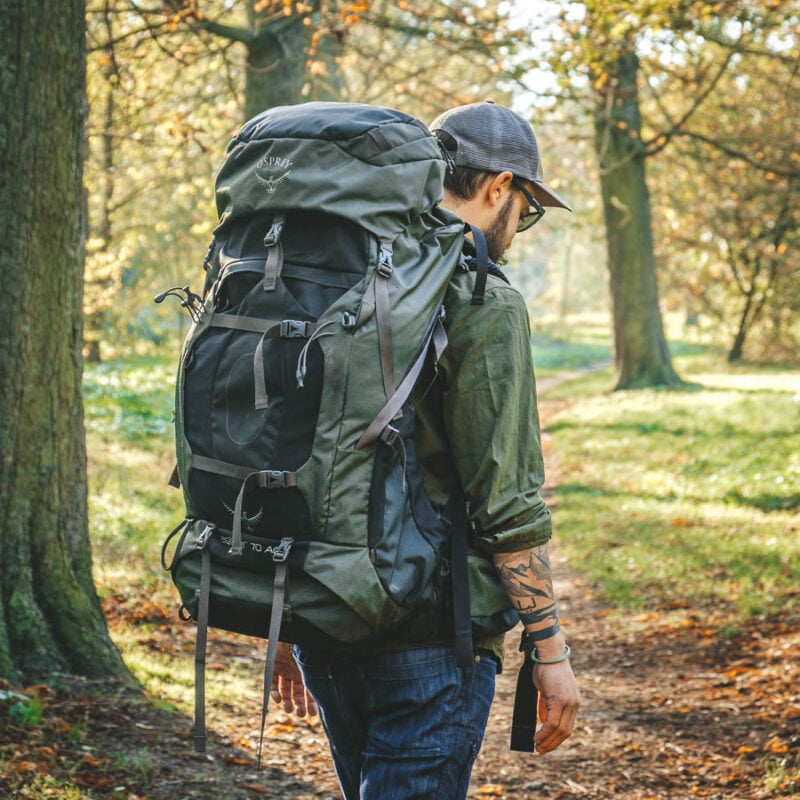 Other Hostels in Agra
There are a number of other hostels in Agra that are worth mentioning so I've selected a few if you're still not convinced about the offering. Bear in mind, you could also stay in Delhi if you just want to visit the Taj Mahal on a day trip.
Here they are:
Free shuttle service
Breakfast for a small fee more
Stella Hostel is one of my additional hostels that is definitely worth mentioning. The dorms and private rooms are super reasonable and the check-in and check-out times are pretty flexible too. There is a café on site that offers an a la carte menu with both vegetarian and vegan food in Agra.
The location is great if you're only after visiting The Taj Mahal as some of the other popular sites are a bit further away. But! The area is great for cycling and there are bicycles available for hire at the hostel.
Why not grab a bike and go exploring? And with the airport only 10 kilometers away, the free shuttle service makes it a breeze getting to and from.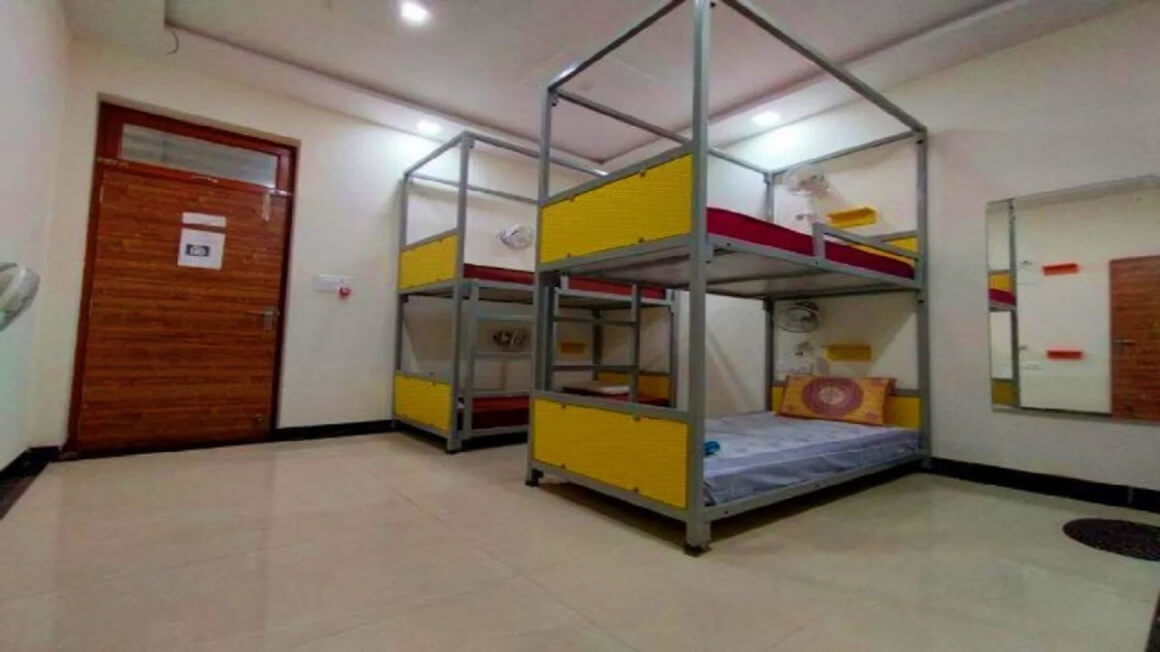 Private bathroom in all rooms
Bicycle and car hire available
Another worthy contender for hostels in Agra is the Taj Street Hostel. With its great location, garden, and terrace areas, it's a great option to look at when traveling to Agra. The dorms are comfortable and equipped with privacy curtains across the beds. The private rooms have both double and queen-size bed options and are soundproof to prevent noises from entering the room from the outside – hello quiet sleep!
If you're looking to do a spot of exploring in the city, there are bicycles available for hire at the hostel. If you wish to venture a bit further out, there is a car rental available too. This is a great option if your wish to get out of the city and cast your exploration net a bit wider.
$$
Close to railway station
Major sites within walking distance
Affordable private rooms
Last but not least, is Hotel Ajay International. Not a hostel as such but a great option for those looking for a private room at an affordable rate. Located in the old city area of Agra, the hotel is both safe and secure so it's also a good option for solo female travelers.
The hotel has been in the budget accommodation game for more than 25 years so they definitely know what they're doing! There are also some amazing local markets within walking distance from the hotel so be sure to put your haggling pants on a get ready to bargain!
FAQs About Agra Hostels
I'm a firm believer in the theory that there's no stupid question. Rather just ask it early on than regret it later.
Here are a few of the most frequently asked questions that I've come across. Chances are that you've got the same questions as many other travelers!
Travel Safety Tips for Agra
Going on any trip means taking a little risk. You should definitely cover some risks with good travel insurance.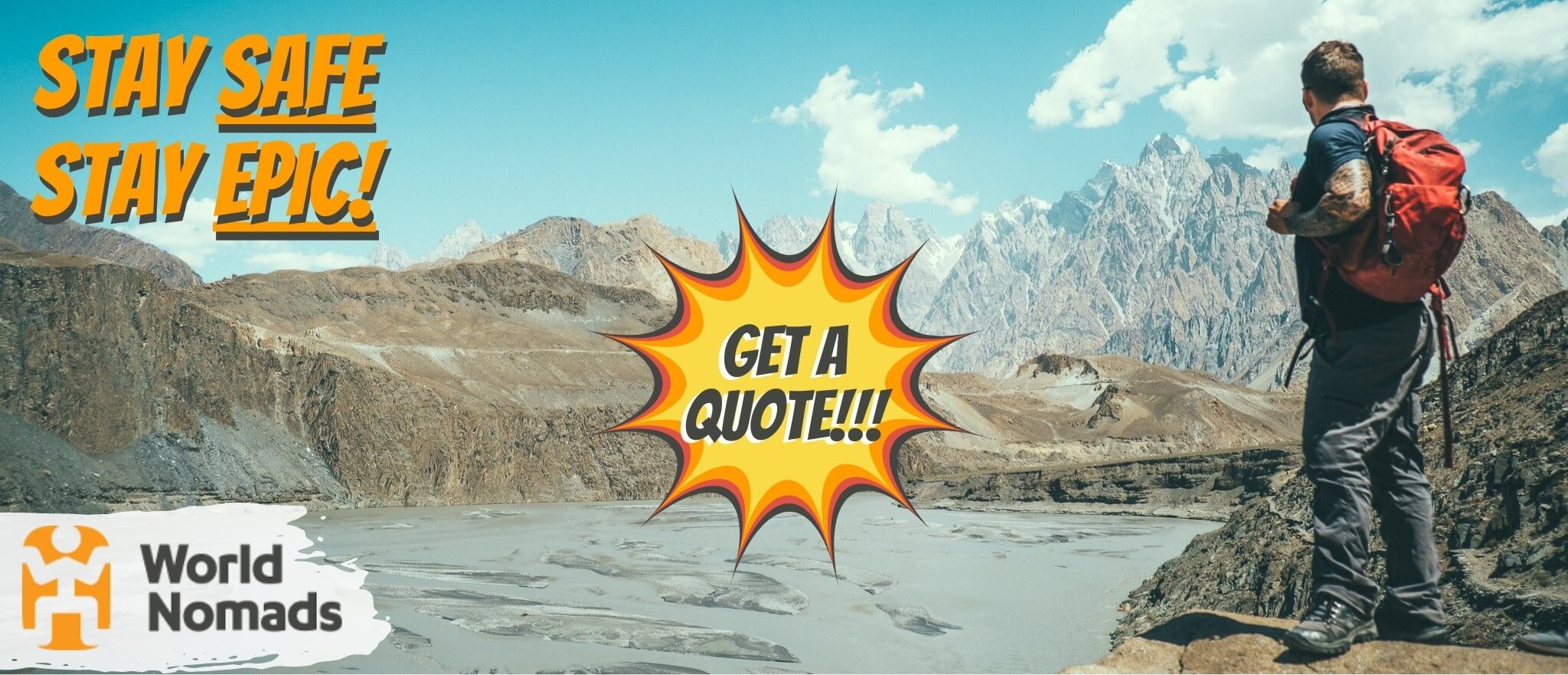 World Nomads' mission is to support and encourage travellers to explore their boundaries. They offer simple & flexible travel insurance, and safety advice to help you travel confidently.
They've been doing it since 2002 – protecting, connecting, and inspiring independent travellers just like you.
Get a quote below or read our in-depth review!
World Nomads provides travel insurance for travelers in over 100 countries. As an affiliate, we receive a fee when you get a quote from World Nomads using this link. We do not represent World Nomads. This is information only and not a recommendation to buy travel insurance.
Final Thoughts on Top Agra Hostels
Right, that brings us to the end of the best hostels in Agra (sad face). However, just because this door has closed, doesn't mean it's the end – it's only just beginning! It's now time for you to book that flight and flap your wings – Agra awaits!
It is one of those surreal places. When you get to The Taj Mahal, you definitely feel something. So as a traveler, hostels in Arga are going to be your springboard to that feeling.
Don't forget to check out Joey's Hostel Agra – you won't be disappointed! Well, you should be more than satisfied with any of my hostel picks on this lift. I'm confident in my recommendations!
Happy travels and be safe out there!
---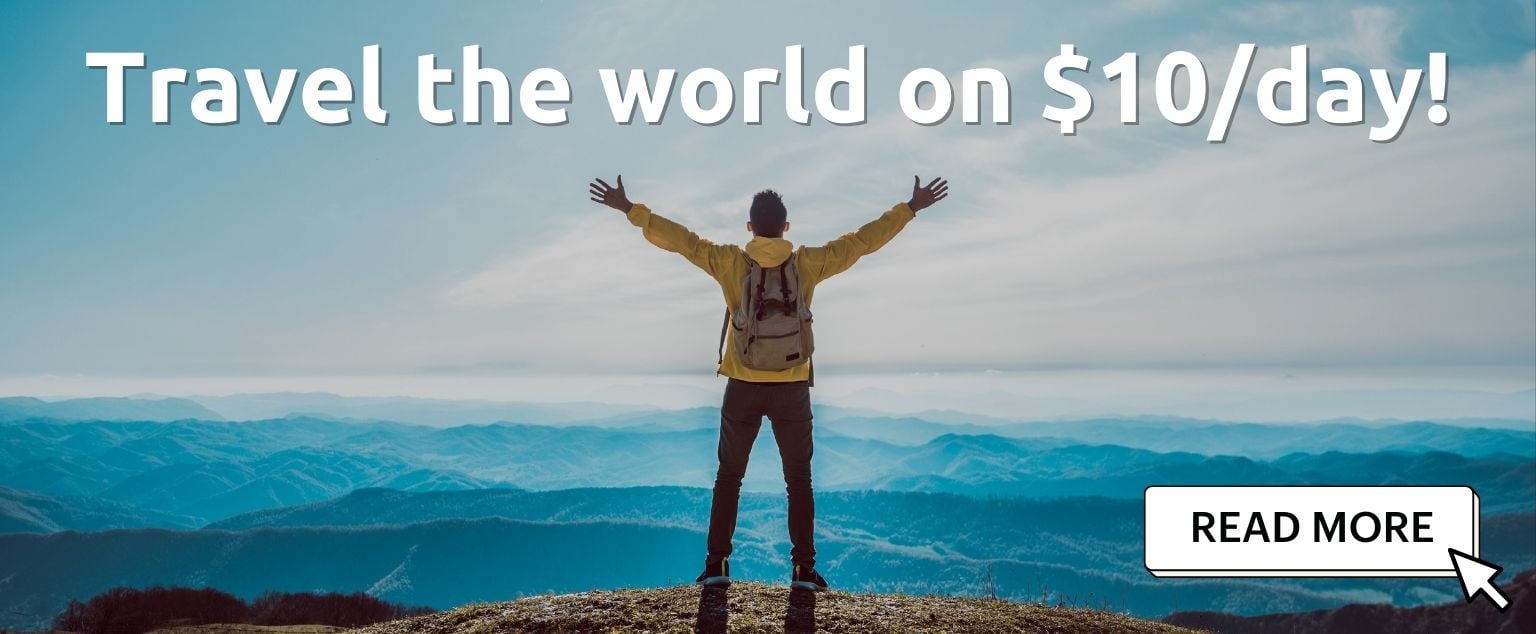 And for transparency's sake, please know that some of the links in our content are affiliate links. That means that if you book your accommodation, buy your gear, or sort your insurance through our link, we earn a small commission (at no extra cost to you). That said, we only link to the gear we trust and never recommend services we don't believe are up to scratch. Again, thank you!