What do you think of when you hear 'Delhi'? If it's a riot of color, sounds, and flavors, you're not alone! Delhi is the vibrant heart of India, popular for its history, culture, and food.
There's so much to explore in this magnificent city, so it's important that you find yourself a good base for doing so. From couch surfing to five-star hotels, there's bound to be something to please every traveler.
But a city with almost 20 million people definitely isn't easy to navigate. With so many different areas and such a variety of accommodation options, figuring out exactly where to stay in Delhi can be tricky.
To help you out, our travel team has come up with this insider guide on the best places to stay in Delhi for any travel style. On a budget? Gotcha. With the family? Tick!
Let's get straight into it!
More interested in finding the best accommodation and not too fussed about location? Check out our overall favourite places to stay in Delhi.
This peaceful, charming, and cozy first flat is kitted out in a European style and decorate with a Delhi flair. It's available at a great price for the area and is situated close to bars, restaurants, and nightlife. Up to three people can stay here, making it ideal for couples or small groups.
Situated in New Delhi, this hotel and provides modern accommodation. It features free high-speed internet and is popular for the lavish breakfast offered each morning. Parks, restaurants, and top attractions are just a short distance away.
Best Hostel in Delhi: LetsBunk Poshtel
Located in South Delhi, LetsBunk Poshtel is a luxury lifestyle hostel located in the most picturesque neighborhood of Delhi. The Poshtel features a Scandinavian minimalist design throughout, as well as a rooftop which is ideal for winding down at the end of the day. Dorm and private rooms are available, and all come with ensuite bathrooms.
Delhi is located within its own union territory in the central north of India. It's the second-largest city in the country, and actually contains the capital, New Delhi, entirely within its borders!
It's a loud, busy city that has been in settlement for a whopping 27 centuries. With a history this long, there's bound to be some cultural attractions that deserve your attention! Finding the perfect place to stay will help you make the most of your time.
If you're visiting Delhi for the first time, we recommend basing yourself in Karol Bagh. It's got a bit of everything, food, shopping, popular attractions are all within easy reach. It's well-connected to other awesome places to visit in Delhi, so you can discover the city at ease.
Paharganj is our top pick if you're backpacking India on a budget. It's got a bunch of cheaper accommodation options, and is close to top attractions. It's a vibrant student area and has been a popular destination with backpackers for decades.
Check out Connaught Place for some of the best nightlife in Delhi. Here, you'll find some of the top bars and nightclubs in the city.
Hauz Khas is the coolest area of Delhi. It's a fun and quirky neighbourhood where travelers can experience funky bars and quirky coffee shops.
Finally, South Delhi is our top pick for where to stay in Delhi with family. It's slightly removed from the hectic centre but is still bustling and full of fun things to do for travelers of all ages.
You can get hectic, spiritual, family-friendly, or peaceful in Delhi, if you just know where to look!
Now, let's take a look at each of these areas in more detail. We've included our top accommodation and activity picks in each neighbourhood, so you know exactly what you're getting.
1. Karol Bagh – Where to Stay in Delhi for your First Visit
Karol Bagh sits in the north of Delhi, nestled between a railway and a metro line. It's well connected to the rest of the city, making it the best place to stay if you're visiting Delhi for the first time. It's super close to Paharganj, Connaught Place, and Old Delhi, so you can weave your way in and out of the different areas like a local!
This is the area where the tour groups stay, so this may help you feel more at ease. Of course, they're easy enough to escape as soon as you duck into the huge Karol Bagh market that sells anything you could want. The electronics section on Gaffar Street is very popular!
This cosy space has lots of natural light and gorgeous views of the city. Besides your room, you have access to a bathroom (with shower), living room, and kitchen. There is also a small garden that is shared with the neighbours, perfect for relaxing after a day of exploring.
Hotel Maurya offers private backpacker accommodation in the heart of Karol Bagh. Each room comes with an ensuite bathroom, and there's an inhouse restaurant serving Punjabi, Chinese, and Mughlai cuisine. Each room is kitted out with traditional furniture and includes a desk, cable TV, and aircon. If you want to travel further afield, the hostel sits right next to the train, metro, and bus stations.
This 3-star New Delhi hotel offers charming accommodation just a few minutes from Karol Bagh Market. The hotel offers brilliant facilities, including a spa and wellness center, family rooms, and an airport shuttle. There's a bar and restaurant onsite, but there are plenty nearby if you want to discover Delhi's food scene!
Best Hotel in Karol Bagh: Clark International
Each room at Clark International is exquisitely decorated with traditional furnishings and provides all the essentials for a comfortable stay. Guests can enjoy a desk, fridge, and satellite TV, as well as room service and an onsite restaurant. The hotel provides easy access to nearby markets, museums, and cultural attractions.
Things to See and Do in Karol Bagh:
Check out the electronics on Gaffar Street.
Browse the used books on Arya Samaj Street and find a new or old favourite!
Try the tandoori momos (dumplings) at Art of Spices.
Cool down with a tasty treat from Roshan di Kulfi.
Visit the Monday Market, for a whole new range of goods for the rest of the week!
2. Paharganj – Where to Stay in Delhi on a Budget
Sitting slightly southeast of Karol Bagh and directly on top of Connaught Place, Paharganj has been a popular backpacker destination since the 1970s. The main bazaar is often peopled with foreigners, but young Indian students are starting to frequent it as a spot for bargain meals as well.
Known for its cheap accommodation and convenient location, it's a lot grittier than the other destinations in this guide! But if you can handle a bit of noise, don't mind dodging a speeding rickshaw or two, and have a modicum of resilience for staring, then you may find this to be your unexpected travel love affair!
Yes Boss combines traditional backpacker accommodation with the kind of services you'd expect from a fancy hotel. Rooms are modern and stunningly decorated, providing the perfect space to relax from your travels. One of the best things about this hostel in Delhi is the location – it's situated away from the bustling streets to provide a peaceful environment while still being close to top attractions.
Hotel City Star provides modern accommodation in the heart of New Delhi. With top features like free wifi, an onsite fitness centre and rooftop bar, you can live comfortably no matter how long you stay. The hotel is close to top attractions including Karol Bagh market and the India Gate.
Best Airbnb in Paharganj: Private Room with airport pick up
This private room is perfect if you want to be in the centre of the action without breaking the bank. Situated just 60 seconds from New Delhi Station and a ten minute walk to Connaught Place, bars, and restaurants. The room is simply furnished with space for three guests, and the workspace and fast wifi make this a great choice for digital nomads.
Best Hotel in Paharganj: Hotel Aira Xing by Staybook
Hotel Aira Xing provides all the hotel essentials, as well as a fitness centre, free wifi, and an airport shuttle to make your stay as easy as possible. Fuel up for a day of exploring Delhi with the free breakfast on offer, or head out to one of the nearby restaurants. Another awesome feature of the hotel is its central location, just a few minutes' walk away from Jantar Mantar, the National Gandhi Museum, and loads more!
Things to See and Do in Paharganj:
Head over to the Red Fort, the symbol of Delhi and one of India's foremost monuments.
Get lost in the Main Bazaar, amongst the fellow traveller and young locals.
Find a quiet rooftop bar to sit above the chaos for a while!
Hunt out one of the few places legally serving alcohol for a cool beer.
Grab a train from the New Delhi Metro nearby and explore the outskirts of the city.
3. Connaught Place – Best Area in Delhi for Nightlife
While it started off as a forest, almost a hundred years of development and a new metro line have brought Connaught Place into the limelight as one of Delhi's liveliest destinations. The bars and restaurants of Connaught Place are multiplying at a phenomenal rate, giving you a wide range to choose from for your evenings and cementing this as the best neighborhood to stay in Delhi for nightlife.
There's plenty to explore here during the daytime as well. You'll find a sprawling park where you can take a breath from the chaos of the city, as well as temples and busy shopping streets.
This peaceful, charming and comfortable first floor flat is kitted out in a European style and decorated with a Delhi flair. It's available at a great price for the area and is well situated for those looking for a night out in the city. The apartment sleeps three guests, making it perfect for couples or small groups.
Best Hostel in Connaught Place: goStops Delhi
Located right at the cusp of Old Delhi and New Delhi, the hostel serves you the best of both worlds. Though not right in Connaught Place, it's the best hostel in the vicinity. The hostel is serviced by three metro stations and hundreds of 'tuk-tuks', so you can travel around with ease.
Best Hotel in Connaught Place: Daffodils Inn
This inn is one of the best places to stay in Delhi for nightlife. Visitors can enjoy room service and an airport shuttle, and the onsite restaurant and bar are great places to start your night. You'll have all of the best bars in Connaught Place within easy walking distance, as well as top cultural attractions to explore during the day.
Featuring an on-site nightclub and a beauty parlour, Shangri-La's Eros Hotel offers 5-star accommodation in New Delhi. It's within a ten-minute walk of Bharat Sanchar Nigam, as well as Delhi's top-rated bars and restaurants.
Things to See and Do in Connaught Place:
Get your 1960s hippy-hat on and head to Lady Baga, with its psychedelic artworks and vibrant surroundings.
Channel your inner Bollywood star at Bombay Bar.
Stroll through Pebble Street for its epically long happy hour (12.30 pm-8.30 pm).
Visit Hanuman Temple.
Similarly, be amazed at the ancient astronomical advancements at Jantar Mantar.
4. Hauz Khas – Coolest Place to Stay in Delhi
A lot further south than the previous three recommendations, it wasn't hard to choose Hauz Khas as the coolest neighborhood to stay in Delhi. It's as hip as it is historic, dating all the way back to the 13th century. You can find out all about it in the Hauz Khas Complex (entry is free, so there are no excuses not to!).
It's the kind of place where you can't turn a corner without bumping into another funky eaterie or hip coffee shop. You've got cultural art galleries, the foodie haven aspect of the restaurants, and the nightlife of the late-night bars.
Stocked with crafted wood furniture and kitted out with an old-school Rajasthani flair, this is one of the best Airbnbs in Delhi! It's situated right outside the oldest 13th-century monument in Delhi and has views over the lake, making it great for culture vultures.
Best Bed & Breakfast in Hauz Khas: Villa 33
For a unique stay in Delhi, check out this bed & breakfast. The Victorian villa is ornately decorated both inside and out, with a whitewashed exterior and a traditional Indian colonial interior. Each room comes with a balcony or terrace, and guests have access to a shared lounge, expansive gardens, and a dining room/bar. It's ideally situated just moments from quirky cafes and beautiful temples.
This hotel provides modern rooms, free wifi, and a terrace. Breakfast can be enjoyed in your room, and kids meals are provided for little ones. Staying here, you'll be right next to Hauz Khas Village and its many bars and restaurants. Hauz Khas Lake and Deer Park are also nearby if you fancy a break from the city!
Best Hostel in Hauz Khas: Madpackers Hostel
Madpackers is one of the coolest hostels in Delhi and has all your backpacker needs covered. It offers a safe, accessible location, comfortable beds, and spotless bathrooms. Staff share a passion for showing you the unknown, chaotic underbelly of this enormous city and beyond.
Things to See and Do in Hauz Khas:
Stick on your fake mustache (provided) and have a dance at The Living Room.
Relax in the famous Deer Park in the northeast corner of the neighborhood.
Stop in for a latte and the free wifi at the increasingly famous Kuznam Travel Cafe.
Enjoy some crafted cocktails at ELF Cafe and Bar.
And obviously, spend an entire day in the Hauz Khas Complex, seeing all it has to offer!
5. South Delhi – Where to Stay in Delhi with Family
South Delhi is known for being a lot more chilled out than the rest of the city, making it the best neighborhood in Delhi for families. Despite being quieter, the area is still full of things to see and do.
The astounding Qutub Minar is here. It's the world's largest free-standing minaret and a UNESCO World Heritage Site. Like with all impressive things constructed long ago, you'll be marveling at how it could've been constructed back then. We're talking almost a thousand years here!
The neighborhood is leafy too, and visitors report feeling safer here than they might elsewhere. The Garden of the Five Senses is sure to have you relaxing amongst the greenery, while the kids have a great time exploring the patterns and shapes hiding in the landscaping.
This is a private and self-contained apartment. It's got all the amenities you'll need to look after a small family on the go, and excellent public transport links to the airport, city centre and major attractions.
Best Hotel in South Delhi: Home@F37
This hotel is located in South Delhi and offers a coffee bar and 24-hour room service. Family rooms are available, making this a great base from which to explore Delhi.
Best Hostel in South Delhi: LetsBunk Poshtel
LetsBunk Poshtel is a luxury lifestyle hostel located in the most picturesque neighborhood of Delhi. The Poshtel has been designed in a Scandinavian minimalistic design theme. Here you can interact with a vibrant community of travelers. The high-speed internet also makes this a great choice for digital nomads.
Best Hotel in South Delhi: BellaMonde Hotel
BellaMonde is a great choice for families deciding where to stay in Delhi. The hotel offers family rooms, a garden, and terrace, and breakfast is provided daily. Rooms are stylishly decorated with modern amenities, including a TV and air conditioning.
Things to See and Do in South Delhi:
Split the bill with strangers at the brilliant community cafe, The South Delhi Kitchen.
Let the kids cuddle with puppies at Puppychino, the first dog cafe in Delhi.
Visit the immense Mehrauli Archaeological Park and the 100 significant monuments therein!
Take a family photo amongst the sculptures and scenery at the Garden of the Five Senses.
Wander the winding narrow streets of hip South Delhi area of Shapurjat.
Here's what people usually ask us about the areas of Delhi and where to stay.
World Nomads' mission is to support and encourage travellers to explore their boundaries. They offer simple & flexible travel insurance, and safety advice to help you travel confidently.
They've been doing it since 2002 – protecting, connecting, and inspiring independent travellers just like you.
Get a quote below or read our in-depth review!
World Nomads provides travel insurance for travelers in over 100 countries. As an affiliate, we receive a fee when you get a quote from World Nomads using this link. We do not represent World Nomads. This is information only and not a recommendation to buy travel insurance.
Delhi is a place that will never leave you. Though it's not for everyone, those that manage to find its charm are devotees for life. With our top picks for where to stay in Delhi, we hope you've found something to suit your travel style and budget.
If you're still not sure where to stay, you can't go wrong with LetsBunk Poshtel. With stylish and cozy rooms at such budget-friendly prices, it's a no-brainer!
If you're after something more upmarket, Hotel City Star is a great option.
So there you have it. Now get out there and get booking. Though Delhi will wait, now you know what's on offer, you won't want to! And remember – the Taj Mahal is less than two hours away by train!
"Delhi means everything to me. The city has given me everything and I love it" – Virat Kohli
Do you own an awesome hostel, hotel or apartment? Want to be featured in our list? Email [email protected] to find out how.
---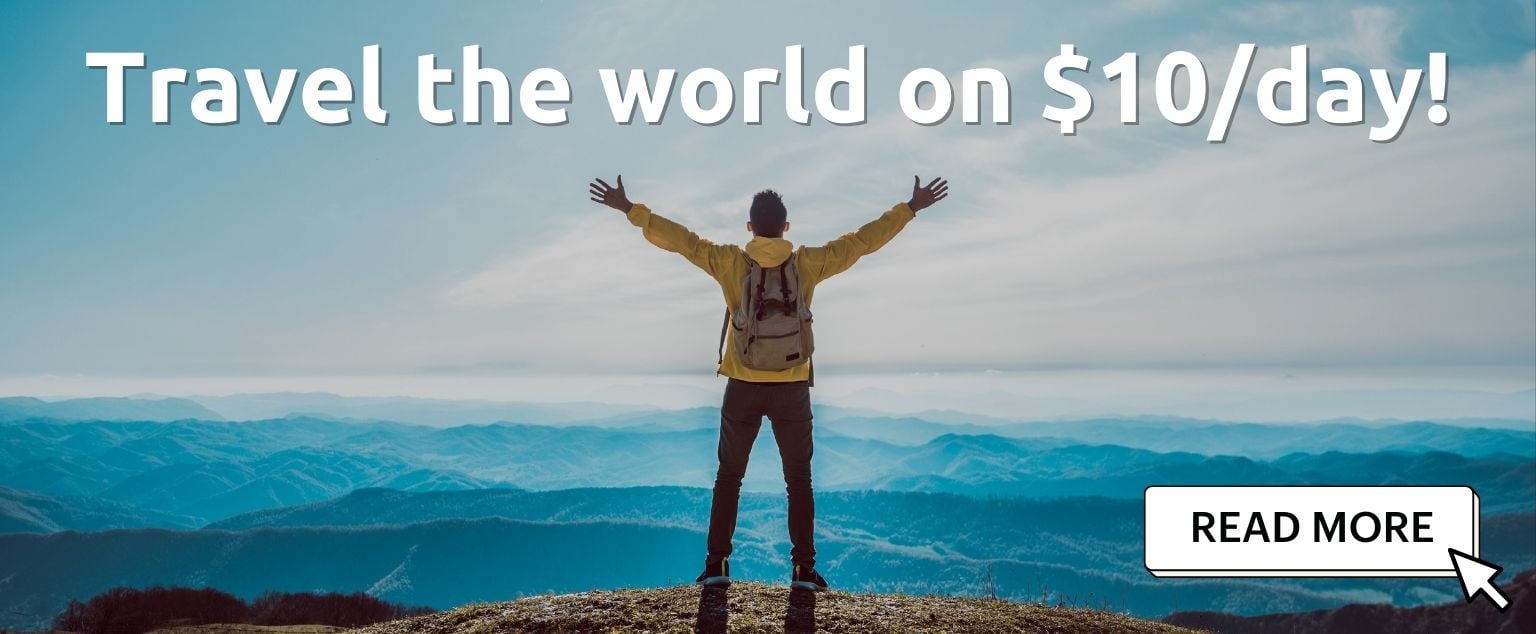 And for transparency's sake, please know that some of the links in our content are affiliate links. That means that if you book your accommodation, buy your gear, or sort your insurance through our link, we earn a small commission (at no extra cost to you). That said, we only link to the gear we trust and never recommend services we don't believe are up to scratch. Again, thank you!