India's vibrant capital of Delhi is a true treat for the senses. Frenetic, chaotic, colourful, and exuberant are just a few words to describe this unique destination. A city of striking contrasts, Delhi is among the oldest remaining cities in the world. You'll find architecture of old near modern masterpieces, thronging markets close to fancy malls, and rich next to poor.
There are monuments galore, places of worship dedicated to various faiths, museums aplenty, and peaceful parks where you can take a break and enjoy a little respite from the city's bustle. Delhi has more than its fair share of usual attractions and oddities, and there are plenty of things to keep people of all ages enthralled.
Knowing where to begin in this enormous and busy city can be difficult, so we've compiled this list of the ultimate best places to visit in Delhi to make sure you have a trip to remember.
Dehli is huge and there is loads to see, touch, smell, and taste (your senses will be ON FIRE the whole trip) which also makes it a little confusing when it comes to finding accommodation that is just right for you. Be sure to check out where to stay in Delhi first where we've compiled a list of all our favourites!
#1 – Red Fort – Possibly one of the most important places to visit in Delhi
Why it's awesome: Delhi's Red Fort is one of the city's most-visited attractions and an essential stop on any Delhi itinerary. Home to Mughal emperors for 200 years, the magnificent red-sandstone fortress was built in the late 1630s by the same emperor who built the Taj Mahal. Built according to Islamic principles, the fortress also has evidence of Hindu, Persian, and Timurid styles. The Mughal dynasty ended here. The mighty complex features in some Indian banknotes. Today a UNESCO-listed site, the large octagonal fort covers more than 250 acres and has many interesting things to see and do inside.
What to do there: Marvel at the high and imposing outer walls before passing through either the grand Delhi Gate or Lahori Gate to enter the stunning complex. Admire architectural gems such as the Diwan-i-Aam and Diwan-i-Khas audience halls, the imperial apartments and baths, the Pearl Mosque, and the stepwell, which was once used as a prison. There are stunning carvings and artistic expressions throughout the complex, and art lovers can enjoy a large collection of rare pieces in Drishyakala Museum. Step back in time at the interesting museums of Kranti Mandir and stroll through pretty gardens.
#2 – Qutub Complex – A great place to see in Delhi if you love architecture
Why it's awesome: The striking Qutub Complex has a number of glorious historic buildings, the most famous of which is the soaring and intricately carved Qutub Minaret. When built (from the late 1100s), the minaret was the world's tallest "skyscraper"! Although in ruins today, Quwwat-ul-Islam Mosque was Delhi's first mosque. Other interesting architectural features include the octagonal and ornate Tomb of Imam Zamin, the elaborately carved Tomb of Iltutmish, the tower of Ala-i-Minar, and the Iron Pillar. The pleasant gardens are great for some relaxation and time out from the busy city streets.
What to do there: Admire the fine structures within the complex and gaze up at the looming Qutub Minaret. While visitors can no longer go to the top of the tower you can still enjoy the views from up high via a lofty webcam. The various structures are photogenic and it's a great place to snap many awesome pictures. Pack a picnic to enjoy in the peaceful gardens or simply stroll through the nicely landscaped grounds enjoying a rare moment of tranquillity. Return in the evening to watch the impressive light and sound show and see the marvellous structures gloriously illuminated. You can also join a night walking tour around the complex with a local guide who will give you more insights into the history of this amazing place.
#3 – Humayun's Tomb – One of Delhi's coolest historical sites!
Why it's awesome: The final resting place of the second Mughal emperor, the UNESCO-listed Humayun's Tomb dates back to the 1500s and it was the first major Mughal monument in Delhi. It is often said to have been the inspiration for the lavish Taj Mahal in Agra. Constructed from sandstone, it was commissioned by the emperor's grieving wife to honour her deceased love. The site also has a number of other tombs, including the older Tomb of Iza Khan and the mysterious Barber's Tomb—nobody knows who lies within this attractive tomb. The beautiful gardens are some of the finest in the Indian capital.
What to do there: Learn more about the people honoured in the tombs and admire the intricate and fine details, high standards of workmanship, incredible domes, and exquisite designs. You're sure to take plenty of photographs of the tombs and close-up shots of the eye-catching details. Climb the steep steps up to the second level of Humayun's Tomb for pleasant views over the complex and walk around to the southern side to see the crypt. The South Gate is often quieter than the main gate and you can get some great photos from here away from the crowds. Allow time to wander through the Persian-style gardens and perhaps sit for a while enjoying the peaceful air.
#4 – Lotus Temple – One of the most incredible free places to go to in Delhi
Why it's awesome: The Lotus Temple in Delhi is dedicated to the Baha'i faith. One of Delhi's most unusual and eye-catching buildings, the pale temple is designed to look like a lotus flower. Open to people of all beliefs, it's one of the most-visited buildings on the planet. Open since 1986, the award-winning building is surrounded by nine beautiful reflecting ponds. The temple does its bit for the planet too—it was the first temple in Delhi to use solar power. It's free to enter, both for worship and to simply marvel at the splendour and soak up the spiritual air. We wish there was an Airbnb replica of this temple, but there isn't so you'll have to settle for one of Delhi's great Airbnbs nearby.
What to do there: Gaze upon the unique temple from the outside, taking time to walk around the perimeter and admire the ponds and gardens. There are plenty of peaceful spots where you can meditate, reflect, and enjoy the serene experience. When you go inside, look up to see the symbol of the Greatest Name, surrounded by small skylight windows. The interiors are elegantly simple, with no statues, paintings, or other religious icons in keeping with the Baha'i beliefs.
#5 – Lodhi Garden – A beautiful outdoor place to visit in Delhi
Why it's awesome: Lodhi Garden is one of Delhi's prettiest outdoor spaces. Formerly used as a burial ground for rulers of old, there are many ancient tombs and monuments spread through the expansive grounds. Well-maintained, the gardens are calm and peaceful with lots of native flora. Many of the trees have signs informing people of the species, perfect if you're interested in botany. Pathways lead around the garden and there's lots of space for children to let off steam. Couples can enjoy an air of romance and find plenty of secluded spots for an al fresco lunch.
What to do there: Stroll around the splendid gardens and admire the ornate tombs and memorials. The tombs date back to the 15th and 16th centuries, and you can soak up the historical vibe as you explore. Some tombs feature grand domes and intricate carvings, honouring important rulers who passed away. If you want to find out more details about the garden, you could also book yourself a local guide who will show you around.
Take a picnic and find a peaceful spot to dine in nature and see a variety of plant life and wildlife. The pond offers more lovely views. Lodhi Garden is a nice place to meditate or read a book and visitors are welcome to take yoga mats and practice stretches and mindfulness. If you're feeling active you can cycle around the tracks too.
#6 – Majnu Ka Tilla – An unknown (but awesome!) place to see in Delhi!
Why it's awesome: The settlement of Majnu Ka Tilla was built in the 1960s as a refugee camp for devoted Tibetan people that went to India when the Dalai Lama went into exile. Today, it's a great place to immerse yourself in the rich Tibetan culture and learn more about Himalayan traditions and the way of life. Known as Little Tibet, the area sits on the banks of the Yamuna River and has an assortment of authentic Tibetan restaurants, cafes, and shops. Somewhat off the beaten track, few tourists add this fascinating area to their itinerary.
What to do there: See local housing and learn more about Tibetan life from the friendly locals. Stroll along narrow lanes with brightly coloured prayer flags hanging above. You'll notice an interesting difference in culture between here and other parts of Delhi. Visit the small monastery and temple to absorb the spiritual air and witness religious rituals, and dine on typical Tibetan cuisine in one of the many restaurants. Popular dishes include momos (a type of small dumpling), laping (spicy noodles with mung beans), and hearty spicy stews with meat and potatoes. Browse in the handicraft and antique shops and pause to see the interesting array of goods at the market stalls. It's a fantastic place to pick up unusual gifts and souvenirs.
#7 – Chandni Chowk – A great place in Delhi if you love to shop!
Why it's awesome: Chandni Chowk is one of Delhi's oldest and busiest markets. A great place to immerse yourself in local life, it's also a haven for shopaholics. Narrow atmospheric alleyways are brimming with stalls and stores that sell almost anything you could ever imagine. From colourful clothes and bangles to household goods and souvenirs, there's sure to be something to catch your eye. Divided into sections, it's fairly easy to find what you're looking for. There are historic heritage buildings throughout the gigantic bazaar and the market has featured in several Bollywood hits.
What to do there: Part of the fun of Chandni Chowk is simply wandering around the bustling market and soaking up the sights, sounds, and smells. See a wide selection of goods and shop for souvenirs—don't forget to practice your haggling skills to make sure you get the best deal. There are plenty of places to rest your feet and enjoy a meal and a drink as you watch the world go by. Quite a few Delhi hostels are located nearby.
#8 – ISKCON Temple – Quite the quirky place in Delhi!
Why it's awesome: Delhi's ISKCON Temple, officially named Sri Sri Radha Parthasarathi Mandir, is one of India's biggest religious buildings. Built in the 1990s, devotees come here to pay their respects and worship the Lord Krishna. A major place for spirituality and education, the foundation promotes peace, unity, and happiness. You'll hear adherents chanting the rhythmic and melodic Hare Krishna mantra and there are various demonstrations, workshops, and events that seek to inform people of the centre's ideas and goals. Some presentations are novel and unusual, using robotics to impart messages! There's also an excellent restaurant within the spiritual complex.
What to do there: Learn more about the Hare Krishna movement and observe people chanting and praying (we'd recommend going with a guide to learn even more!). The building is photogenic, but it's the atmosphere that really makes this a must-visit place in Delhi. Don't miss the one-of-a-kind Vedic Museum where you'll find the Ramayana Art Gallery and the only Quadrascope in India. The Bhagavad Gita Experience is a definite must-see—it not only provides more insights into the teachings of Bhagavad Gita, but the dramatic show uses dazzling light effects and robots! If you've worked up an appetite stop by the onsite Govinda's restaurant to savour delicious vegetarian food.
#9 – Jama Masjid – One of the most religious places to see in Delhi
Why it's awesome: Built in the mid-1600s, Jama Mosque was commissioned by Emperor Shah Jahan, the same emperor responsible for the Taj Mahal in Agra and the Red Fort in Delhi. Among the biggest mosques in India, gorgeous red-brick and marble buildings surround a huge central courtyard with a pool where people wash before prayers. The mosque can hold up to 25,000 worshippers at any one time. It was once used to house British soldiers after they captured the city. Intricate carvings cover the walls, with text from the Quran written in elegant calligraphy and lots of geometric designs. The muezzin issues the hypnotic call to prayer five times each day from one of the two soaring minarets.
What to do there: Enter through one of the large gates and stand in awe in the gigantic courtyard. Appreciate the grand details of the mosque and watch as the faithful complete their ablutions at the pool before performing their prayers. You can climb the narrow and twisting staircase to the top of one of the minarets for incredible city views. Visitors must dress modestly with legs and shoulders covered—robes are available to rent.
Insider Tip: This place is best visited with a guide, and ideally, combined with a stop at the Chandni Chowk and Kinari Bazaar afterwards for some local snacks and shopping.
#10 – Kiran Nadar Museum of Art – A perfect place to visit in Delhi if you are on a budget!
Why it's awesome: Inspired by world-famous modern art museums, like MoMA and the Guggenheim, Delhi's Kiran Nadar Museum of Art was the country's first private art museum with a focus on contemporary arts. The art museum contains around 4,500 interesting pieces and there are two locations, one in the heart of Delhi and one in Noida. Works cover from the end of the 19th century up to the present day, with pieces by both well-known artists and up-and-coming names. The museum often hosts various workshops too. There is no admission fee to enjoy the thought-provoking and eye-catching art.
What to do there: Seeing the diverse contemporary artworks is the main thing to do at Kiran Nadar Museum of Art. You can appreciate pieces by famous established Indian artists such as M. F. Husain and Raja Ravi Varma as well as works by artists still trying to make a name, like Ram Kumar, Jamini Roy, Tyeb Mehta, and Arpita Singh. Families are bound to enjoy the Saturday workshops, where creative young minds can learn a range of skills including kite and mask making, sculpting, glass painting, and making collages from fabrics.
#11 – Coronation Park – A nice quiet place to see in Delhi
Why it's awesome: The historically significant Coronation Park sees relatively few visitors and, as such, is a pleasant place to escape the crowds and enjoy a few moments of peace in frenetic Delhi. Often said to be the birthplace of New Delhi, was an important place in India's colonial years. It is where King George V was officially crowned as the Emperor of India in a large ceremony full of pomp and splendour. Queen Victoria was also named as the nation's empress here. Delhi was declared as India's capital city in Coronation Park too. There are colonial statues and monuments throughout the park, as well as large grassy areas.
What to do there: Step away from the beaten track and walk around Coronation Park, one of Delhi's forgotten sights. You'll find a huge statue of King George V as well as various other statues of prominent figures from India's colonial past. The gigantic sandstone obelisk is impressive, commemorating the foundation stone being laid for India's new capital in Delhi. Empty plinths and an overall air of neglect create a rather haunting atmosphere, the silence and decay a huge contrast to the grand pageants held here in times gone by.
#12 – National Zoological Park – Awesome place to visit in Delhi with kids!
Why it's awesome: The National Zoological Park opened in the late 1950s and it's home to a large selection of animals from all around the world. Many creatures live in enclosures that have been specially created to closely resemble their natural habitat. As well as being a place where people can watch various animals it's also an important centre for education and conservation. Within the zoo's grounds, you'll also find the remains of several minor structures from times gone by as well as the remains of a 16th-century citadel. A pleasant place to spend a day, particularly for people travelling with kids, visitors have the option of walking around the large zoo or hopping in a battery-operated vehicle to cover ground more quickly.
What to do there: Observe a variety of animals from all four corners of the globe. Creatures that call the zoo home include leopards, bears, tigers (including the magnificent white tigers), crocodiles, elephants, lions, deer, macaques, gibbons, various bird and reptile species, and more. Find out the feeding times for different animals and watch as they gobble down their meals. There are also numerous species of plants around the zoo. Get around the zoo in an electric car if you don't feel like walking; this is especially great for stopping little ones from tiring too easily. There are plenty of benches around the zoo where you can take a breather if exploring by foot, and you'll find places to grab food, drinks, and snacks.
#13 – Jantar Mantar – One of the more unique places to visit in Delhi!
Why it's awesome: Jantar Mantar in Delhi dates back to the early 1700s. Built during the reign of the Mughal emperor Muhammed Shah, the old observatory's main purpose was to gather astronomical information and to predict the movements of the planets, sun, and moon. The large structures had surprisingly great accuracy, despite looking rather like unusual sculptures. Although the site has fallen into ruin over the years, the gigantic instruments are still impressive to see, particularly when you consider their precision and former use.
What to do there: Wonder at the main four pieces of equipment: the Samrat Yantra, the Jayprakash Yantra, the Ram Yantra, and the Mishra Yantra. The Samrat Yantra is essentially a large sundial, though it could also be used to measure positions of other elements in the skies. The Jayprakash Yantra was used to identify stars, the Rama Yantra helped to measure the altitude of stars, and the five parts of the Misra Yantra could work out the longest and shortest days and tell where midday was in other places around the world. Gaze up at the towering structures and appreciate how advanced they were for their time, climb the steps up some of the larger structures for good views over the unusual site, and snap lots of pictures of the weird and wonderful implements.
#14 – Sadar Bazaar – A must-see for foodies!
Why it's awesome: Sadar Bazaar has a long history and the area has been at the front of various political events. The biggest wholesale market in Delhi, and one of the largest markets in Asia, it is positively thriving with life. Chaotic and at times a bit overwhelming, it's a great place to get a taste of local life and see Delhi through a raw and unfiltered lens. The market is also known for its wide variety of foodstuffs.
What to do there: Absorb the market's energy and get swept up in the thronging crowds. Walk along narrow, congested streets and experience the Delhi of old. Watch as deals are made and browse in the smaller specialist markets for cheap goods, jewellery, leather wares, electronics, toys, and other goods. Inhale the aromas of cooking and satisfy your taste buds at one of the many eateries and food carts, sampling things like deep-fried chaat and tasty sweet treats.
#15 – Tau Devi Lal Bio Diversity Park – A nice non-touristy place to visit in Delhi
Why it's awesome: Located in Gurgaon, a satellite city in the wider Delhi area, Tau Devi Lal Bio Diversity Park is a pleasant green space where locals go to relax, jog, and socialise. A walking track leads around the park. It provides a peaceful respite in the city and a nice way to spend time outdoors and escape the concrete jungle. Few foreign tourists come here so you can mingle with locals and see how people enjoy their downtime.
What to do there: Enjoy fresh air and nature in the middle of the urban sprawl and get active with things like walking and jogging. The green spaces are great for kids to run and play and overhanging trees provide plenty of shade on warmer days. Take your yoga mat and practice on the grass, or pack a picnic and enjoy some outdoor dining.
#16 – Kathputli Colony – An awesome place to visit in Delhi for half a day!
Why it's awesome: Delhi's Kathputli Colony was set up in the 1950s by puppet performers from Rajasthan. Indeed, the name of the area comes from the Hindi word for puppet. Later years saw other types of performers coming to live in the settlement, with musicians, artists, magicians, singers, healers, acrobats, and others living alongside the puppeteers. Although a slum area, it is vibrant and creative; performers often practice outside their homes and it's not unusual to stumble across impromptu shows. Electric and magnetic, the area has a real sense of the exotic and a feeling of the India of old. Colourful, lively, and atmospheric, it's hard not to feel enchanting as you explore Kathputli Colony.
What to do there: Take your time walking through Kathputli Colony, soaking up the atmosphere and watching an array of performers show off their incredible skills. Sway to the sounds of music, be enthralled by snake charmers and puppet shows, marvel at the awesome moves by agile acrobats, and perhaps try some traditional healing methods. Strike up a conversation with locals and learn more about life in one of Delhi's most creative settlements.
#17 – Akshardham Temple – One of the nicer places in Delhi to sightsee!
Why it's awesome: Akshardham Temple is a fairly new place of worship and spiritual education, open since the year 2005. The large main building of Akshardham Mandir.is adorned with glorious domes and has delicate carvings. Statues and pretty gardens add to the beauty. The complex houses a number of interesting exhibitions, and visitors can even take a cool boat ride while learning more about Indian culture and age-old religious beliefs. Another great feature of the sacred complex s a traditional vegetarian restaurant.
What to do there: Photograph the beautiful building from outside and admire the details before going inside the complex. With some 20,000 statues and images, there's certainly a lot to catch your eye! Watch as people pay their respects and seek blessings at Nilkanth Abhishek, see the holy waters at the artificial lake of Narayan Sarovar, dine on tasty veggie-friendly dishes, and be mesmerized by the large and charming musical fountain of Yagnapurush Kund. There are several gorgeous gardens to enjoy, including the sculpture-filled Bharat Upavan and the lotus-shaped Yogi Hraday Kamal with its many quotes carved on stone tablets. Learn more about Indian culture at the various displays and exhibits; perhaps the most interesting and unusual feature is the boat ride where you can take a journey through time to know India more intimately. The fascinating show uses vivid imagery, robotics, and lasers to capture your attention.
#18 – Connaught Place – A great place to visit in Delhi at night
Why it's awesome: Designed by Edwin Lutyens, Connaught Place is one of Delhi's grandest public spaces. A major business and leisure area today, the huge circular area was once at the heart of imperial British India. Delhi's first luxury hotel opened its doors here too. It has a charming market where you can buy an assortment of goods, a popular park, heritage buildings next to soaring skyscrapers, a large Indian flag, and various dining, drinking, and shopping establishments. Attractions in the area include the photogenic historical step well of Agrasen ki Baoli, a small mosque, the Statesman Building, cinemas, and the National Philatelic Museum.
What to do there: During the daytimes, Connaught place offers much to see and do. Admire the diverse architecture, shop till you drop, and relax in the pretty Central Park. Connaught Place is also one of Delhi's best places for nighttime entertainment and fun. Many stores stay open late, perfect for some after-hours retail therapy, and there are eateries to suit almost any tastes. You'll find plenty of high-class restaurants where you can enjoy a romantic meal. There are varied bars, ranging from casual to uber stylish, and the discos and clubs keep the music pumping and the crowds dancing until the early hours of the morning. Be sure to dress to impress as this is one of Delhi's most stylish and hip night spots.
#19 – The Garden of Five Senses – Great place to visit in Delhi for couples!
Why it's awesome: The Garden of Five Sense is one of the most romantic outdoor spots in Delhi. Each of the distinct gardens is impressive, picturesque, and soothing, and there are around 200 plant and flower species as well as water features, statues, shaded pathways, pools, and other attractions. As its name implies, the garden was designed to appeal to all of the five senses, with vivid colours, delightful fragrances, the sounds of nature, and other sensory experiences. It's a popular leisure spot with a variety of activities to enjoy, including shopping and dining.
What to do there: Revel in nature's treasures at the stunning garden of Five Senses. Follow the nature walk to discover the various tree types planted in the park, stretch your legs, see interesting architecture, and view a large collection of sculptures. Indeed, the many sculptures make this one of the biggest public art displays in the capital. Feel the serenity and splendour in the Mughal-inspired Khas Bagh, complete with gently flowing waterways, flowers, fountains, and illuminated pathways. Soak up the lovely views at the lily-filled pool of Neel Bagh, appreciate the diverse hues in the Colour Garden and follow the aromatic Trail of Fragrance for a nostril-tingling sensation. Call by the art exhibitions and grab a bite to eat at the food court.
#20 – Worlds of Wonder – Easily one of the most fun places to check out in Delhi
Why it's awesome: Worlds of Wonder is a large water park with plenty to keep you busy. Great for young and old alike, it's a top place to cool down on a hot summer's day, let off steam, and have fun. Located in the wider city area in Noida, there is an attraction park and a water park. There are rides to get the adrenalin pumping as well as tamer rides for little ones. The water park boasts an array of slides and chutes, pools, water features, and more. There's no need to feel hungry with the good selection of eating establishments, and you can pick up gifts and other merchandise in the retail outlets.
What to do there: Cut loose and feel the rush on the awesome rides in the attractions park. Spin through the air on Mega Disko, feel your stomach lurch on Freefall, feel the need for speed on Fast Forward, and try to stay on the back of the Mad Bull for as long as you can. Visiting with little ones? Check out La Fiesta, with rides like Bird's Nest, Space Shot, and Loco Motion. If the heat is a bit too much to bear, or you just fancy some wet and wild adventures, pay a visit to the water park. Feel the rush on Free Fall, an almost vertical water slide, challenge your friends on Rapid Racer, twist and turn your way down Raft Tide, get completely soaked at Underwater World, chillax at the Lazy River, and bob about in the Wave Pool.
#21 – National Museum – A fascinating educational place to visit in Delhi
Why it's awesome: The National Museum in Delhi covers all bases when it comes to letting people discover more about India and the world throughout the ages. The large museum contains artefacts from ancient times right up to the present, more than 200,000 pieces of art, and numerous rare and unusual items. The auditorium sometimes shows films about history, art, and culture. The museum really helps to bring the past to life and there is perhaps no better place in the Indian capital to learn so many new interesting facts.
What to do there: You could spend an entire day in the large museum and not cover everything in depth. The collections are grouped into different sections; it's perhaps best to decide what areas interest you the most and focus your attention in a few main displays/galleries and then get a brief overview of the other areas. Visit the Harappan Gallery for a fascinating journey back in time and to see unique finds including skeletons, ancient toys, and priceless statues. The Kushana Gallery has a large collection of Buddhist statues and the Buddhist Artefacts Gallery has even more spiritual items. The Gupta Gallery has exquisite terracotta carvings and statues, largely related to Hinduism. If you're interested in the Middle Ages, don't miss the Medieval Gallery. The Miniature Paintings Gallery has many cute pictures and the Manuscripts Gallery has documents and texts in various languages covering a huge diversity of themes. Coin collections, musical instruments, the Maritime Heritage Gallery, and the Tribal Lifestyle of North East India Gallery are just a few more collections. There's definitely plenty here to appeal to a wide range of interests.
#22 – Kingdom of Dreams – Cool place to see in Delhi with friends!
Why it's awesome: Kingdom of Dreams is a fun place to spend an evening in Delhi. Not only can you enjoy an entrancing show that seeks to show off the best of Indian culture, but you'll also find an array of cool activities and delicious dining for a diverse evening to remember. Travel around the vast country of India in a single evening and learn more about the fascinating nation. There are elements from many different regions including music, costumes, food, beliefs, and more. Stunning architecture, gorgeous outfits, and highly skilled performers add to the fabulous experience.
What to do there: Take time to visit the various displays and exhibitions prior to the main show, enjoying things like massages, small-scale dance performances, music, crafts, arts, and street performers, all under a unique sky dome. Taste cuisine from all over India and watch skilled chefs preparing culinary treats in open kitchens. Sit back and relax as you watch a captivating show that combines Indian culture, traditions, religions, and mythology. You can buy a range of handicrafts from all around the country to take home with you too and there are definitely many awesome photo opportunities.
#23 – Okhla Bird Sanctuary – A beautiful and scenic place to check out in Delhi
Why it's awesome: Located in the satellite city of Noida, Okhla Bird Sanctuary has varied terrains, including marshlands, a lake, grasslands, and scrub. The area is a magnet for many different types of birds, some of whom choose the area as a breeding ground. The sanctuary also attracts migratory birds and several rare and endangered species can be found here. It's definitely a terrific place for keen ornithologists. The views are scenic too.
What to do there: Take a leisurely stroll along the wooden walkway and keep your eyes peeled for the various birds that call the area home. Binoculars may increase your chances of recognizing different species. Signs tell you some of the more common inhabitants to help you to cross them off your list of birds spotted. Admire the vistas and snap plenty of photographs.
#24 – Jim Corbett National Park – A must-visit place to visit outside Delhi for an extended weekend!
Why it's awesome: The popular Jim Corbett National Park is India's oldest national park. Home to a fascinating selection of wildlife the park was established to help protect the endangered Bengal tiger. It's a good place to see the beautiful creatures in the wild, and the park is also home to animals like elephants, leopards, reptiles, and birds. The dense jungle is also home to a diverse flora. A lake, waterfall, valley, and dam add to the scenic views and there's also a temple within the park where you can add some culture to your visit. A trip is exciting and exhilarating.
What to do there: Arrange a guide to accompany you on hikes around the park's edges to really feel as though you are immersed in the wild jungle. Be sure to wear appropriate clothing and comfortable shoes! One of the top activities at Jim Corbett National Park is to join a jeep safari. Travel through the park looking out for animals that roam and prowl the landscapes. Admire the views and take plenty of photos. Additionally, you can visit the riverside Garjiya Devi Temple and see locals worshipping and paying their respects to the temple's deities. The national park definitely provides a fantastic adventure to remember.
Note: Jim Corbett National Park is nearly 5 hours from Delhi and will require a lot of driving to go there for just a weekend.
#25 – Raj Ghat – Historical attraction in Delhi
Why it's awesome: Raj Ghat is a simple but moving memorial in honour of Mahatma Gandhi, the peaceful dissident who led India to independence. Known as the Father of the Nation, Gandhi holds a special place in the hearts of most Indians. Surrounded by pretty lawns and flowers, the black marble memorial is left open to the elements and has an eternal flame. There are several other memorials in the nearby area, erected in memory of various dignitaries and leaders.
What to do there: Pay your respects to one of India's greatest leaders, and remember how peace and non-violence ultimately led to success. See the simple memorial and perhaps lay some flowers and spend a few moments in quiet contemplation. Watch as Indians come to pay their heartfelt respects. Stroll through the grounds and see various other commemorative monuments.
#26 – Deer Park – One of the most romantic places to visit in Delhi!
Why it's awesome: Also known as Hauz Khas Lake and A.N. Jha Deer Park, Delhi's Deer Park is a tranquil and beautiful place to enjoy a romantic outing with your loved one. The park is split into four different areas: the Rose Garden, Deer Park, District Park, and Fountain Park. Pretty views abound and the lake adds even more scenic splendour. There are plenty of shaded spots to escape the heat. Small creatures skip across the landscaped grounds and you can get up close and personal with the friendly free-roaming deer. There's no charge to enjoy the lovely park.
What to do there: Wander around the park, pausing to inhale the fragrant aromas and admire the vibrant colours of the flowers and to watch wildlife. Birds flit through the trees, including colourful parakeets, and small mammals, like rabbits and guinea pigs, are easy to spot. The resident deer are a major highlight and you can get excellent pictures of the friendly creatures. Walk around the scenic lake and nature trails and enjoy fresh air in Delhi's green lung. Find a peaceful place to relax on the lawns and maybe enjoy a romantic picnic with your sweetheart. You can also include history in your trip, stopping by several tombs from the Mughal period.
#27 – Nehru Planetarium at Nehru Memorial Museum and Library – A great place to visit in Delhi if you are alone/travelling solo
Why it's awesome: Nehru Planetarium is located in the grounds of the previous home of India's first prime minister, Jawaharlal Nehru. Teen Murti House now contains a museum about the former leader. Nehru Planetarium was established in the prime minister's memory, with the goal of furthering knowledge about astronomy and space. A fantastic place for kids, it's also great for solo travellers looking to do something a bit different away from Delhi's chaotic streets. There are regular demonstrations and programs, and visitors can take part in an array of interactive activities, including quizzes and competitions.
What to do there: Turn your gaze to the skies and learn more about the planets, stars, and universe. Attend for different presentations and demonstrations to learn more about what's around our planet. Plan to visit the museum and library too; the museum seeks to tell people the story of India's independence and the long road to achieve freedom. Visit the former home of the nation's first prime minister and learn more about the great leader. The library is also interesting, with its huge collection of manuscripts, documents, records, photos, and books. It houses many writings by Gandhi as well as works by other prominent figures from throughout India's history.
Get insured for your trip to Delhi!
World Nomads' mission is to support and encourage travellers to explore their boundaries. They offer simple & flexible travel insurance, and safety advice to help you travel confidently.
They've been doing it since 2002 – protecting, connecting, and inspiring independent travellers just like you.
Get a quote below or read our in-depth review!
World Nomads provides travel insurance for travelers in over 100 countries. As an affiliate, we receive a fee when you get a quote from World Nomads using this link. We do not represent World Nomads. This is information only and not a recommendation to buy travel insurance.
Find out what people want to know about the best places to visit in Delhi
Whether you're visiting Delhi with friends, that special someone, family, or are travelling alone, there's definitely plenty to see and do. While you can hit the main highlights in a couple of days it really is worth planning to spend longer in the capital to really get to know the city and include a variety of attractions and activities on your itinerary. From culture and history to nature, nightlife, shopping, and places that are that little bit different, you'll find something to suit almost all tastes in Delhi.
Have a fabulous time exploring the vibrant capital city of India and tick off as many of these best places to visit in Delhi for a diverse and fascinating trip.
---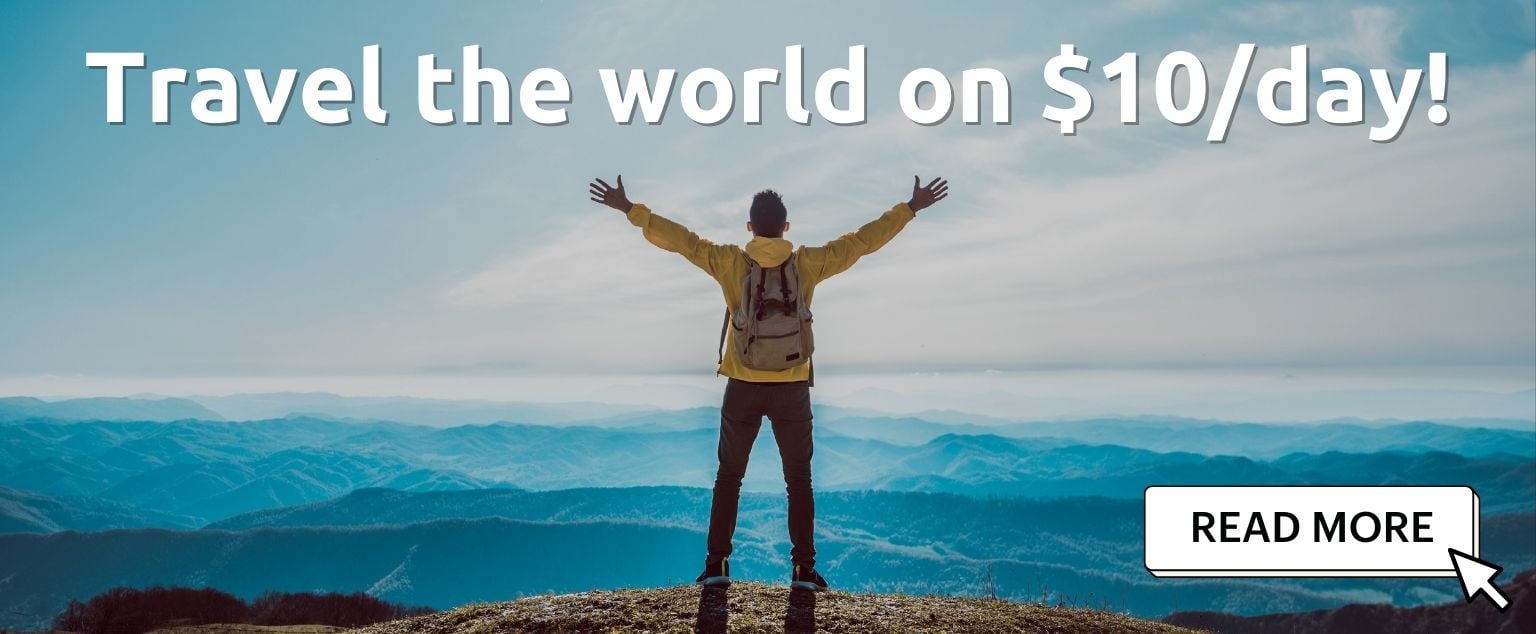 And for transparency's sake, please know that some of the links in our content are affiliate links. That means that if you book your accommodation, buy your gear, or sort your insurance through our link, we earn a small commission (at no extra cost to you). That said, we only link to the gear we trust and never recommend services we don't believe are up to scratch. Again, thank you!