No city in the world hits you quite like New Delhi. A maddening cacophony of yellow-colored rickshaw squeals and car horns interwine with the lives of several million people and animals. It's a place of extremes– where Mughal Era relics seamlessly combine with 21st century amenities, and most people either love it or they hate it with a passion.
Most adventures in India either begin or end in New Delhi, and where you stay in this megacity is almost more important than anything else about your trip. And while there is ALL kinds of accommodation in Delhi, coming back to a quiet apartment far away from the kaleidoscope of chaos is why an Airbnb is the best choice.
But that doesn't mean they're all made equal–the wrong New Delhi neighborhood will have you questioning your entire trip before it starts (been there.)
So to ensure your introduction to the city is a positive one, I've put together this list of the BEST Airbnbs in Delhi-let's dive right in!
Quick Answer: These Are the Top 5 Airbnbs in New Delhi
OVERALL BEST VALUE AIRBNB IN NEW DELHI
OVERALL BEST VALUE AIRBNB IN NEW DELHI
Lake View Glass Bedroom
> $$
> 2 Guests
> Daily breakfast available
> Beautiful lake views
BEST BUDGET AIRBNB IN NEW DELHI
BEST BUDGET AIRBNB IN NEW DELHI
Cozy Sunflower Room in Hauz Khas
> $
> 1 Guest
> Free breakfast
> Close to Hauz Khas village
BEST AIRBNB FOR COUPLES IN NEW DELHI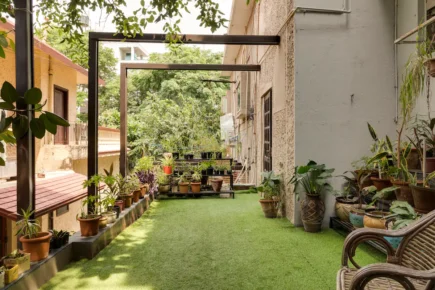 BEST AIRBNB FOR COUPLES IN NEW DELHI
Clean + Green Studio
> $$
> Up to 3 guests
> Incredible greenery
> Free breakfast on arrival
BEST AIRBNB FOR FAMILIES IN NEW DELHI
BEST AIRBNB FOR FAMILIES IN NEW DELHI
3 Bedroom Home
> $$$
> 6 Guests
> A fully stocked family home
> Includes a daily cleaning service
OVER-THE-TOP LUXURY AIRBNB IN NEW DELHI
OVER-THE-TOP LUXURY AIRBNB IN NEW DELHI
Luxe Bungalow
> $$$$
> 2 Guests
> Rooftop Jacuzzi
> Incredibly kind host

Unlock Our GREATEST Travel Secrets!
Sign up for our newsletter and get the best travel tips delivered right to your inbox.
What to Expect from Airbnbs in New Delhi
Most India backpacking trips either start or finish in Delhi. Delhi has hundreds of various accommodation options on offer! Airbnbs here come in all kinds of different forms – suitable for every type of traveler. Whether you are after total luxury or you just want a cheap and comfortable bed, you can find it in Delhi.
Everything from professionally managed properties to authentic homestays are to be found in the listings! You could enjoy a true taste of India, or feel like you are in a private hotel in some of the best Airbnbs in Delhi. The choice is completely yours.
It's important to note that Delhi Airbnbs are mostly city apartments and rooms. Thankfully, the majority of these properties are central enough for walking around and are within easy reach of transport stops. This makes it easy to get around and live out your traveling dreams. You can also expect some killer views of the city.
With these factors in mind, here are some of the different types of Airbnbs in Delhi.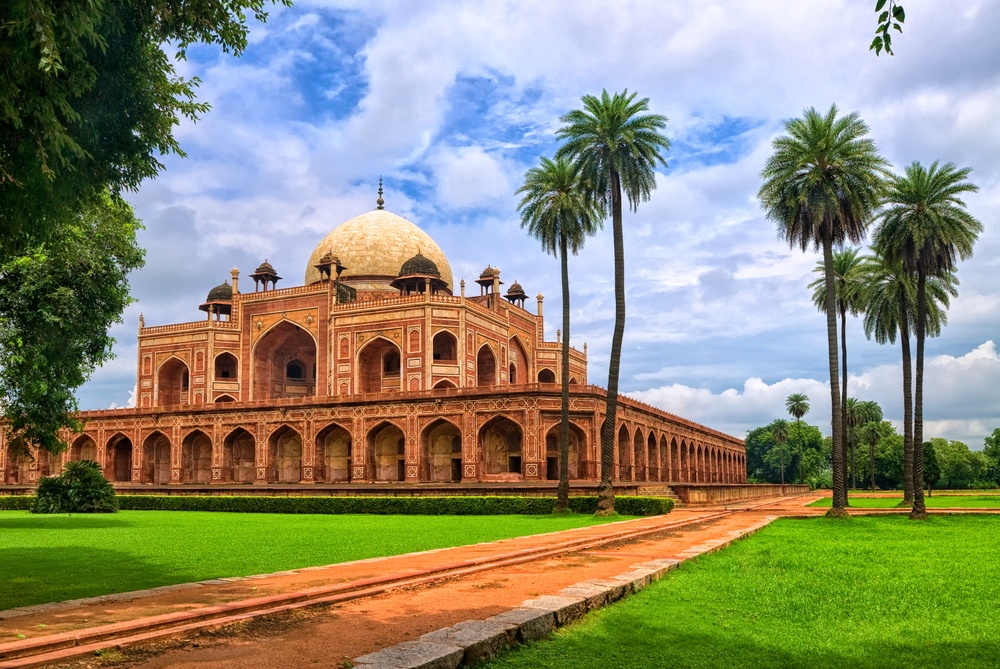 Private Studio Apartments in the City Center
If you want to stay in a central tourist area of Delhi – like Old Delhi or South Delhi then you will mostly come across private apartments. This accommodation option is ideal for couples or small groups of friends, as apartments here can be pretty small. Studio apartments are very common at great prices, but you can also find multi-room rentals for larger groups.
Renting out an apartment is not only one of the most cost-effective options for staying in Delhi, but it is also seriously convenient. Entire apartments will usually come equipped with every amenity you would need for a comfortable stay. This includes a full kitchen, a lounging area, and private bathrooms. There are also usually balconies for enjoying some outdoor time and city views.
The great thing about renting out an apartment is that it allows you to experience Delhi like a local. This is because you will be staying in an area or building where people actually live – unlike a boring hotel. This often means that you will be closer to the best restaurants, cafes, and transport stops.
Staying in an apartment also means that you will get the whole place to yourself. There's nothing quite like kicking back in your own private space after a busy day exploring Delhi.
Entire House in the Suburbs
If you venture a short distance outside the city center, you can find some amazing houses for rent in Delhi. These places are spacious, often luxurious, and can include some really cool amenities. Delhi boasts a number of pool villas and large garden homes – the perfect base for a group holiday.
Renting an entire home is a smart choice for families or big groups of friends. This is because you get plenty of space, and can really make yourselves at home. Entire houses also offer more privacy and the freedom to make more noise. No need to worry about close neighbors or other hotel guests with this type of accommodation.
Although renting out an entire house can tick a lot of your traveling boxes, it can be expensive. However, if you split the costs among a large group then you can actually get some amazing value for money at these types of Airbnbs.
Aside from costs, it's important to note that entire house rentals in Delhi are not always within walking distance to the city's main attractions. However, they are still close enough to easily access central parts of the city by taxi.
Private Room in an Indian Homestay
A popular option for Airbnb is to rent out a private room in a local's house or apartment. This type of accommodation choice is well-suited for those wanting a real local's perspective of the destination. Private rooms like this are also best suited towards solo travelers or couples as space is often limited.
Private room rentals offer great value for money while allowing you to stay in some very desirable locations. You also get to interact with a local, hear their insider tips and tricks for experiencing the area, and get a better sense of the area.
Not only does renting a private room mean that you can experience Delhi like a local, but you can also save a few pennies. If you are traveling on a budget, then there are some great private room Delhi rentals on offer. These allow you to stay in some of the best areas of the city, with access to comfortable, homely amenities.
If you are traveling as a family or larger group, then this option is not a great idea. It is also not recommended for those that value privacy and don't want to share spaces.
Why Stay in an Airbnb?
Choosing an Airbnb offers loads of advantages to all kinds of travelers. Here are a few of them.
Local Experiences: Airbnbs in Delhi are often places where locals actually live. Booking them also involves plenty of interaction with resident hosts. This allows you to have a more authentic experience in Delhi – seeing things from the perspective of someone that actually lives there.
Unique Properties: Step away from boring hotel rooms and enjoy fun and unique places to stay. Airbnb offers a wide range of different properties, each with its own style, atmosphere, and attractions. Instead of a stale hotel room, you could stay somewhere with real soul and character.
Affordability: Airbnb offers some incredible value for money. Instead of staying in an expensive hotel, you could rent out a private space complete with all of the same amenities. Not only are Delhi Airbnbs affordable, but you can also get so much more (full kitchens, swimming pools, gardens, etc) for less.
Safety: Airbnb is a platform that takes safety very seriously. There is 24/7 customer support that can help you out with any issues. Every host is also rated by previous guests, and communication is open and clear so it's a great way to stay safe during your trip.
Staying Long Term: A great benefit of Airbnb accommodation is the option for long-term stays. This is often available at discounted rates by many hosts. Plus, long stays often have quality amenities (like a fully stocked kitchen and fast wifi) that will make the long term stay more comfortable.
The 11 Top Airbnbs in New Delhi
Interested in finding the best Airbnb in Delhi? Check out our list of the best rentals in the city!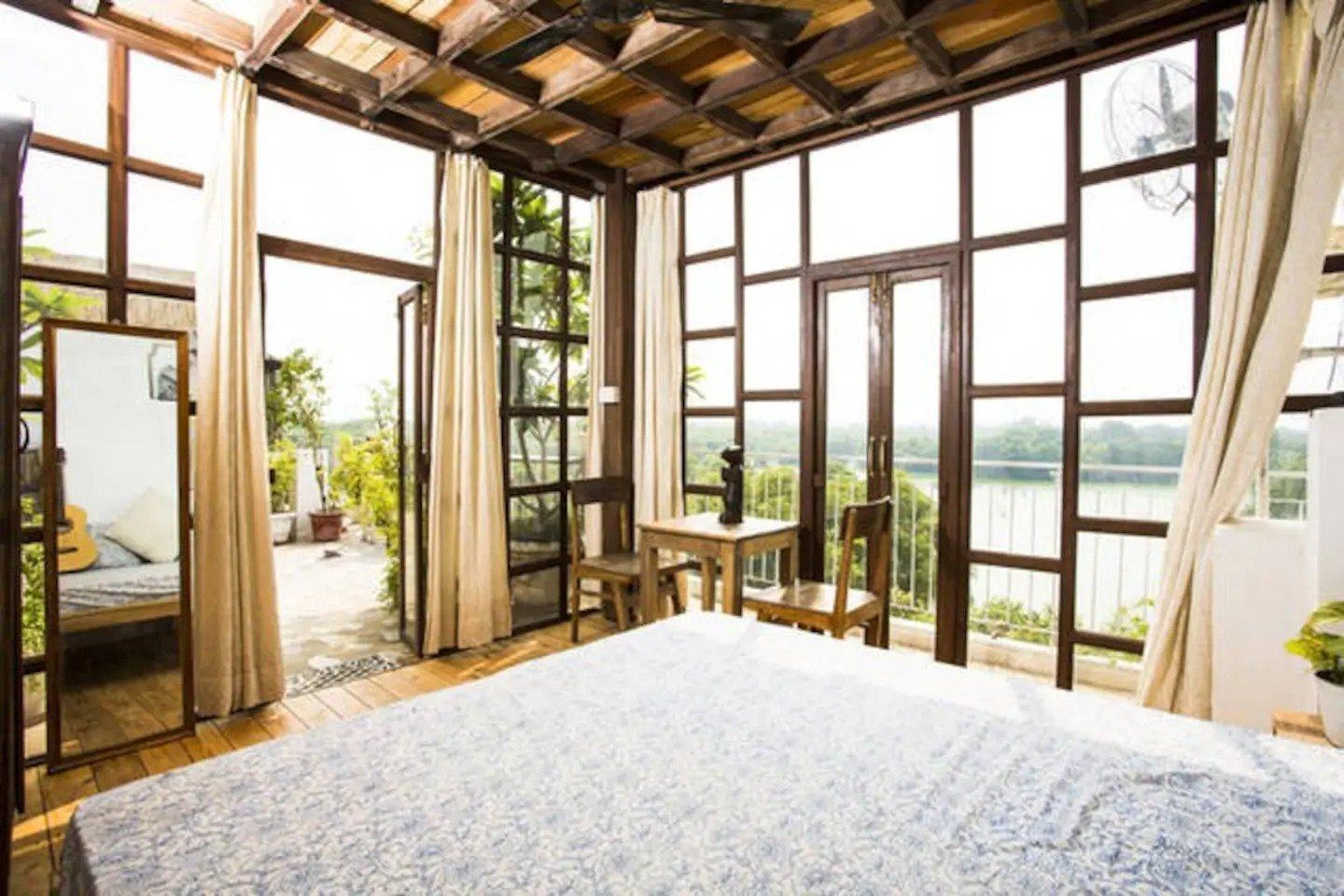 2 Guests
Daily breakfast available
This Delhi Airbnb is not only affordable, but it also offers one of the most unique views in town. You'll be staying in the heart of the city, and yet be surrounded by wilderness!
This Airbnb offers a private room, furnished simply but comfortably. You can enjoy the greenery from your bed (thanks to floor-to-ceiling windows on two of the walls), or venture out into the house and spend time in the kitchen or dining area. There's also a gorgeous terrace and garden for you to sit in and soak in your surroundings.
With all there is to offer, this is one of the most desirable neighborhoods in South Delhi. Travelers can look forward to exploring Hauz Khas Village, and can even make a stop at South Delhi's largest shopping mall, Select CITYWALK.
1 guest
Close to Hauz Khas village
This cheap Delhi Airbnb is certainly a step up from a hostel bed! Not only does this private room listing have wonderful hosts, but the bright yellow decor and warm lighting make it as clean and comfortable as you can get at this price point.
The beautiful apartment (of which you'll get a small portion) is unusually quiet for such a massive city, and nearby destinations include tons of restaurants, parks, markets, and more in the famous Hauz Khas Village area.
A daily, complimentary breakfast is served outside on the semi-open terrace, and it's a perfect way to start what will surely be a crazy day in Delhi! You'll also find a well-stocked bookshelf and other touches of stellar interior design that make this Airbnb a real home away from home.
---
Psst…
---
Over-The-Top Luxury Airbnb | Luxe Bungalow
2 Guests
Incredibly kind host
If you're looking for a ridiculously extravagant Delhi Airbnb, you've found it! Yes, it's expensive, but it's also perfect for a trip of a lifetime.
Live like a king – if only for a weekend – and enjoy the large manicured terrace where you can sit and soak in the sun. There's a BBQ area as well, which allows you to enjoy the outdoors while you share a meal. The house is relatively small but absolutely perfect for a solo traveler or a couple looking for a luxurious stay. You'll also have your own rooftop jacuzzi to chill in.
Perfect Airbnb For Solo Travelers | Heritage Home
1 Guest
High-speed internet
This independent studio apartment gives visitors an authentic taste of India with its prime location and decor. The space is decorated in the traditional Rajasthani style and is a treat for the eyes alone!
This Airbnb is also in the area of Hauz Khaz – just outside the oldest 12th-century monument in Delhi. With this central location, the Heritage Apartment is considered to be in one of the best neighborhoods to stay in the city.
Besides a killer location, this apartment has great wifi, air conditioning, and breakfast is even included. Everything you need for some relaxation after a busy day of exploring the area!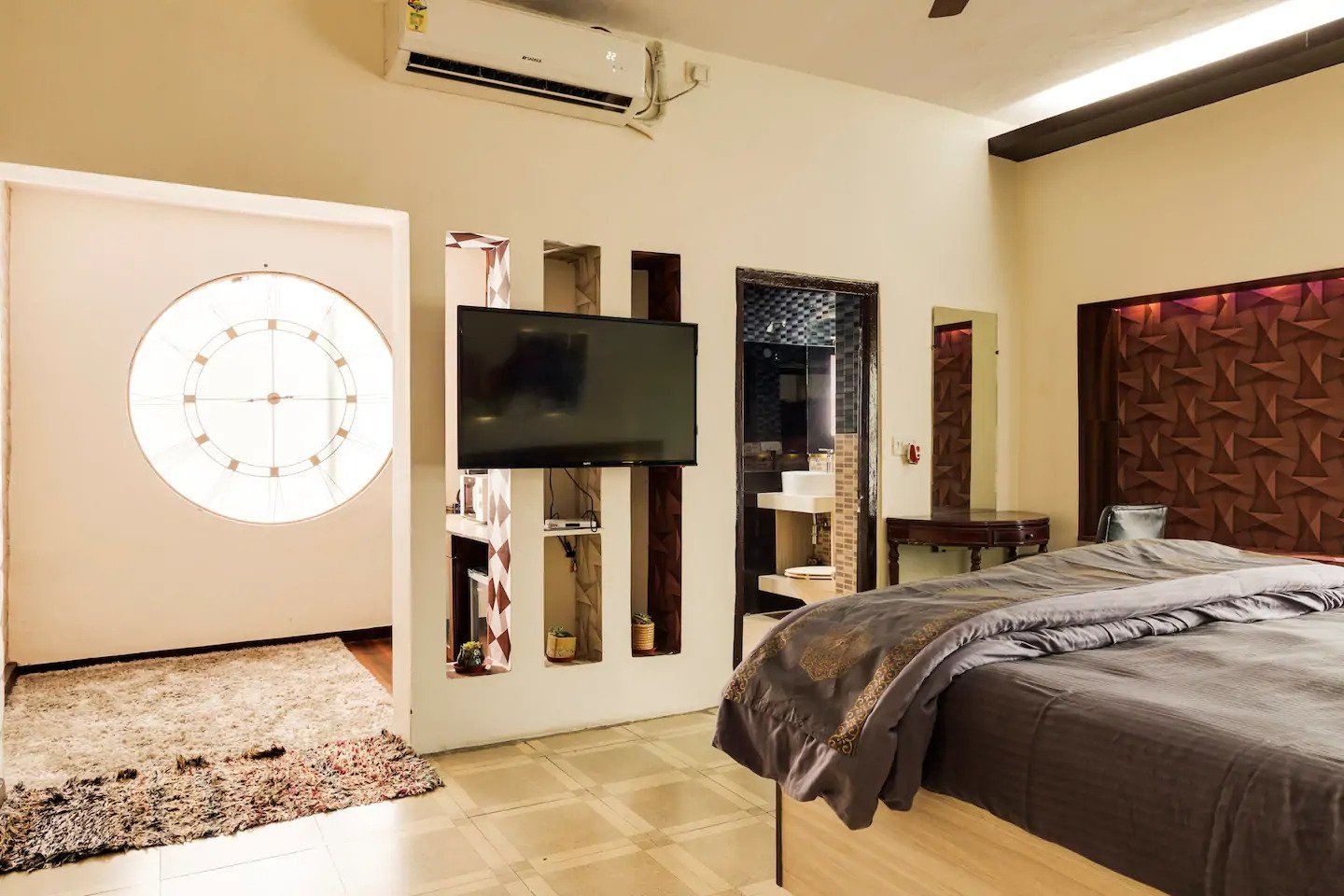 This high value for money studio apartment is the ideal base for any New Delhi stay.
The apartment is located in South Delhi – offering a fantastic central location for exploring the city. Nearby attractions include India Gate, Lotus Temple, and Parliament House. Bazaars such as the Kailash Colony Market are only a short walk from your doorstep. This rental includes a flat-screen tv, air conditioning, and a really cool clock window!
This Airbnb feels like a hotel room to many, complete with a little kitchen should you wish to feel at home. If cooking isn't on the menu, enjoy the fact that there's the option of having a home-cooked breakfast brought to you every day.
Is This the Best Travel Pack EVER???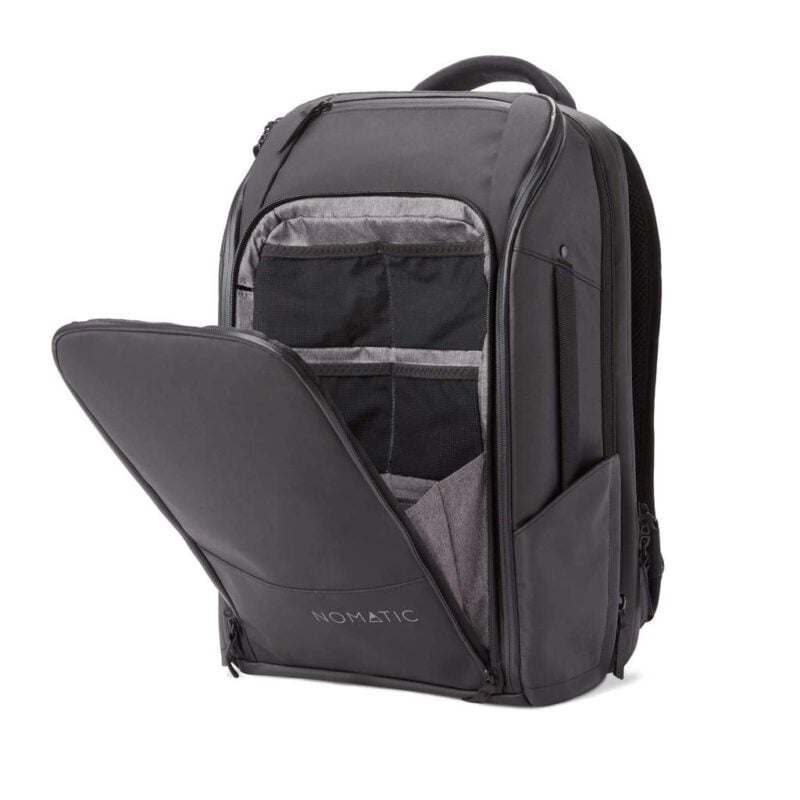 Up to 3 guests
Free breakfast on arrival
This plant-filled studio is the perfect Airbnb in New Delhi for your romantic getaway! The property will transport you far away from this mega city with its beautiful terrace that really brings the term urban jungle to life.
You and your significant other will have the entire loft to yourself, which includes more than just lush greenery. You'll have one bedroom with an attached bathroom, a kitchenette, and an indoor seating area complete with a Smart TV.
The studio space has plenty of natural light, and the location is ideal–public transit and good eats aren't hard to find! Overall this is one of the most unique and best rentals in New Delhi–and couldn't be a better spot for couples seeking peace and tranquility.
Best Airbnb in Delhi for Families | 3 Bedroom Home
$$$
Includes a daily cleaning service
6 Guests
A fully stocked family home
If you are after Delhi rentals suitable for families, then this home is ideal! You get a modern, clean, and well-equipped house all to yourselves with plenty of space to enjoy.
This family home is in a lovely neighborhood, near some of the best markets and shopping in the city. Along with its prime location, this New Delhi house is full of must-have amenities.
It's equipped with a full kitchen, but you can request a cook if you need a night off. If you want to experience Delhi like a local, then this is the place to stay.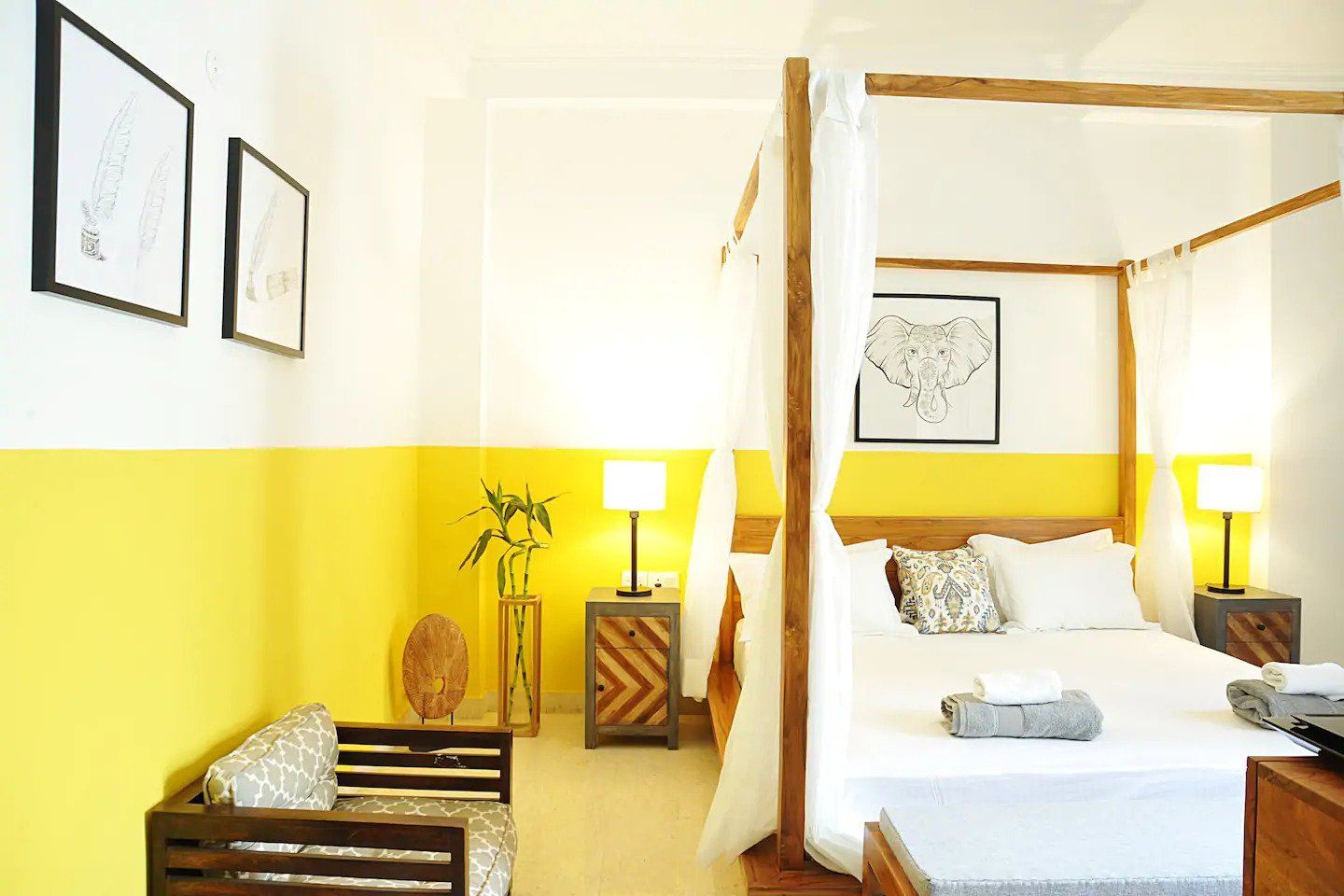 $$
Set in the heart of South Delhi
2 Guests
Free parking on premises
This ground-floor room offers a comfortable and sophisticated home base for your weekend getaway in Delhi. The space is equipped with your favorite modern amenities and stylishly decorated, There's access to a kitchen if you're something of a chef, and a study area if you need to brush up on your cooking knowledge.
The place also comes with a daily cleaning service, and your room is private enough to enjoy some peace and quiet in between weekend adventures. One of the top features of this Airbnb is its central location. You can easily get to the best places to visit in Delhi, like Summer House and Piano Man.
If you decide to hire a car for the weekend, your rental company will be very happy to hear that it can be parked on the property, safe and secure.
Best Airbnb in Hauz Khas Village | Moroccan Riad
$$$
Amazing views over an ancient fort
2 Guests
Private scenic balcony
This luxurious apartment offers a totally unique experience in New Delhi. Most visitors look forward to enjoying the complete Moroccan theme that stands out from other listings. As well as the great tourist attractions that are in the area such as the 13th-century Hauz Khaz fort and the beautiful lake.
You can find the Moroccan Riad in the popular Hauz Khas village, which is surrounded by forests and lakes just waiting to be enjoyed on a morning jog. The apartment also features some spectacular views of natural surroundings and historic buildings.
This relaxing space is clean, comfortable, and trendy. If you are after a fun home base for your New Delhi adventures, then this would be a wise choice.
$$
A private room in a cave
2 Guests
Free yoga classes
Unique stays in Delhi don't get much more exciting than this cave Airbnb. You can rent out a private cave, complete with a Queen bed.
You won't be living like a caveman though, because you'll have full access to a jacuzzi hot tub and free yoga classes. There are also private movie screenings and spa treatments that can be arranged with the host.
This cool accommodation concept provides a one-of-a-kind experience in New Delhi. If you are after a place to stay that presents unforgettable memories, then this cave is a great choice.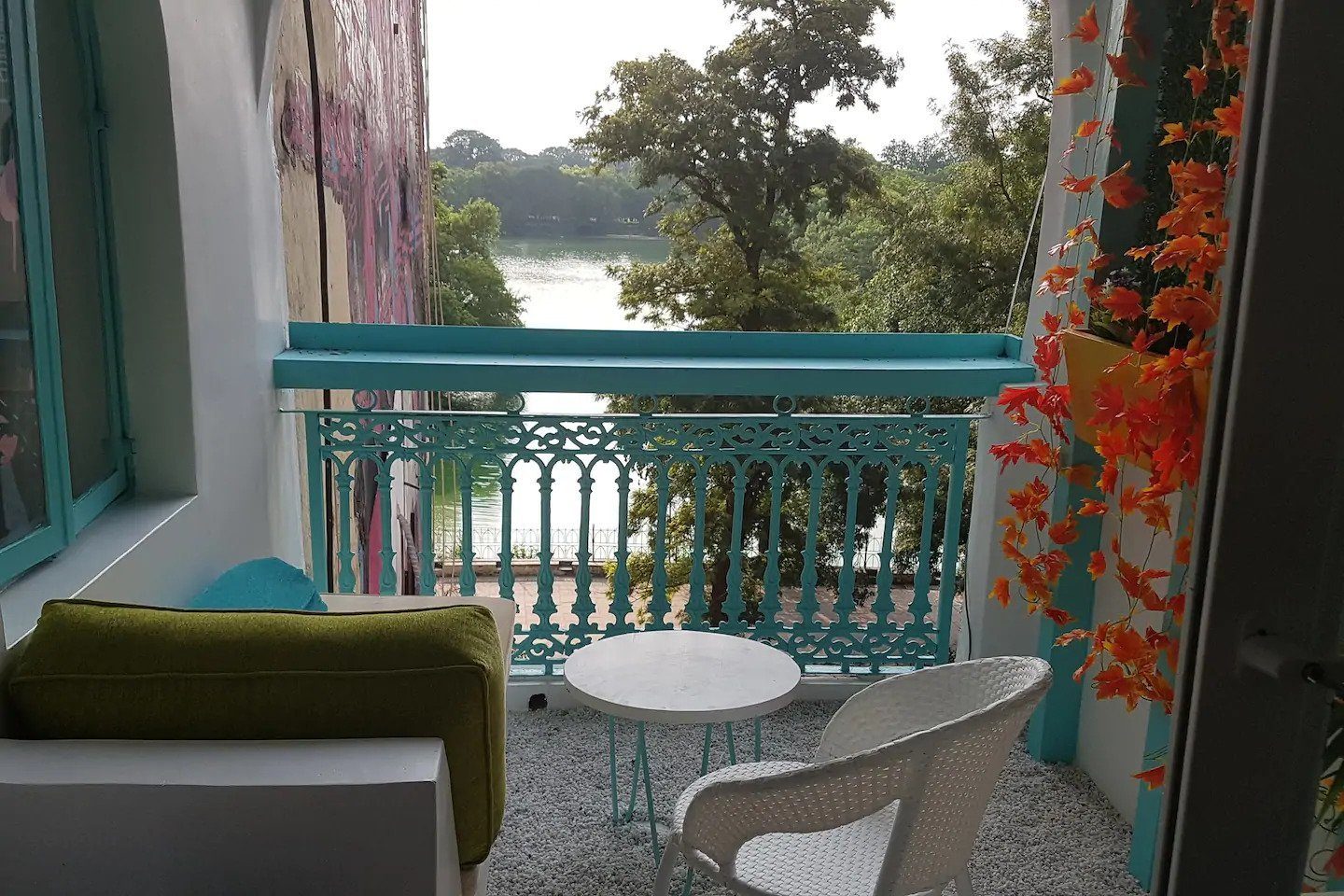 $$$
Enjoy amazing views over the lake
2 Guests
Fully-equipped kitchen
Get a taste of Greece at this Santorini-inspired apartment in Hauz Khaz Village. This apartment is stylishly decorated and tricked out with every comfort you would need for a perfect stay. The little balcony features stunning views over the lake and the surrounding area, too.
Delhi can be a manic city, but this apartment offers a peaceful escape from the madness. It is quiet, peaceful, and surrounded by nature. It's exceptionally green and close to forested areas like Deer Park. If you are enjoying a honeymoon or couples retreat, the private balcony and relaxing design of this apartment makes it a romantic escape.
Top 5 Airbnb Experiences in Delhi
To add to the local appeal of Airbnb, you can also book experiences.
Airbnb experiences are unique in the sense that they provide an authentic perspective of the area. These are activities coordinated by locals, that allow you to see and do things that really show off the destination.
With everything that goes on in Delhi, there are plenty of great Airbnb experiences on offer. Here are some of the best ones to enjoy during your visit.
$46/person
3 hours
Up to 30 people
It's undeniable, food is a huge part of Indian culture. This tour explores the different delicious cuisine available around Old Delhi – with insight into the history and culture behind each dish.
This food walk tour will take you to some of the best street food in the city. You will get to sample different specialities and learn about their ingredients and history. You will also visit the historic Sikh Gurdwara temple, and see the kitchen where around 15,000 people eat for free every single day.
The tour includes a stop at Asia's largest spice market – one of the best places to learn more about Indian cuisine. This is the kind of tour that provides insight into the culture and stories around food that you just won't find in any guidebook.
$20/person
2.5 hours
Up to 10 people
While the city of New Delhi is bustling, busy, and slightly chaotic, you can still escape to a beautiful forested area. This guided hiking experience takes you through Delhi's thickly wooded green lung to the walled city.
Looking forward to nature's beauty isn't the only drawcard for this experience. Along the way, you will explore the ruins of Lal Kot – dating back to 731 AD! The walk will eventually take you to the busy bazaar of Mehrauli Village where you can taste some traditional street food.
$50/person
7 hours
Up to 30 people
There is so much to see, do and witness in this magnificent city! If you are interested in experiencing all that Delhi has to offer, then this is the tour to take. This guided excursion through the city will take a full day – covering all of the essential sights and attractions throughout New and Old Delhi.
This includes the Lotus Temple, Raj Ghat, Red Fort, President House, Parliament Building, and many many more. You will also explore some bustling markets of the Chandni Chowk, as well as see India's largest mosque.
As the experience is guided by a knowledgeable local, you will get to hear stories and learn about the culture and history behind the city's many treasured landmarks.
Travel Tip: Pressed on time to do a full-day tour? Here is a half-day tour option, taking you through many of Delhi's top sights.
$25/person
4 hours
Up to 10 people
Old Delhi is jam-packed full of historic buildings and interesting monuments. If you want to explore this area in style, then taking a cycle tour comes highly recommended!
This experience is guided by an insightful resident and will take you through some of the most scenic, interesting, and exciting parts of Old Delhi.
There is so much to see, hear and smell in this city, so traveling by bicycle is ideal. It also allows you to easily travel through the busy streets – avoiding getting lost in confusing walkways. Between witnessing magnificent temples, markets, and landmarks, you will learn all about the history and stories behind the old city.
Don't Forget Your New Delhi Travel Insurance
Don't leave travel insurance off your India packing list.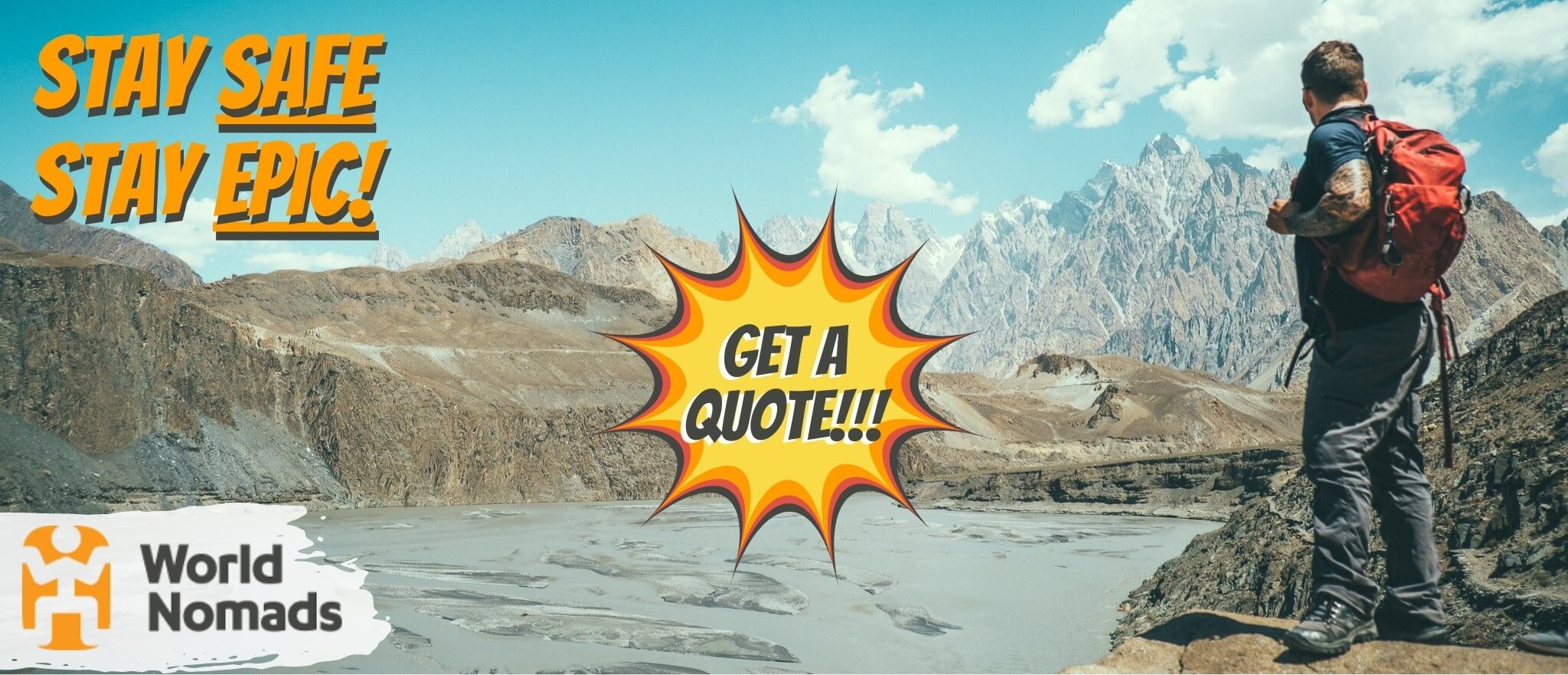 World Nomads' mission is to support and encourage travellers to explore their boundaries. They offer simple & flexible travel insurance, and safety advice to help you travel confidently.
They've been doing it since 2002 – protecting, connecting, and inspiring independent travellers just like you.
Get a quote below or read our in-depth review!
World Nomads provides travel insurance for travelers in over 100 countries. As an affiliate, we receive a fee when you get a quote from World Nomads using this link. We do not represent World Nomads. This is information only and not a recommendation to buy travel insurance.
FAQ's About New Delhi's Airbnbs
A few commonly asked questions about Airbnbs in Delhi…
Final Thoughts on New Delhi Airbnbs
If you are interested in experiencing Delhi the best way possible, then this Airbnb guide should definitely help! Between the awesome places to stay, and the exciting activities to enjoy, this may just become your new favorite city.
Delhi is a city that will certainly keep your senses alive. After all, this is a place that is famous for its vibrant streets, historic temples, monuments, and interesting architecture. Anyone interested in experiencing India must definitely make a stop in the city.
The Airbnbs and experiences chosen here can really impact the way you see Delhi. We hope that you find a place to stay that's perfect for your trip!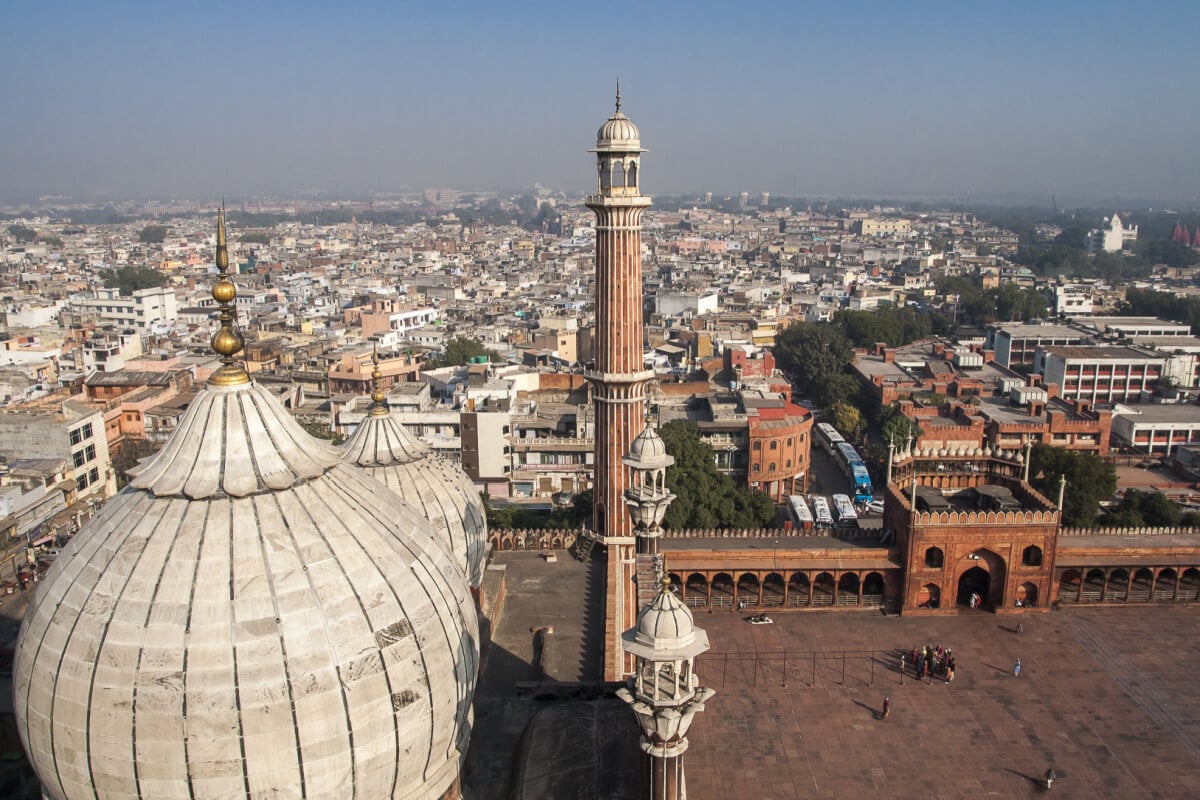 Updated January 2023 by Samantha Shea
---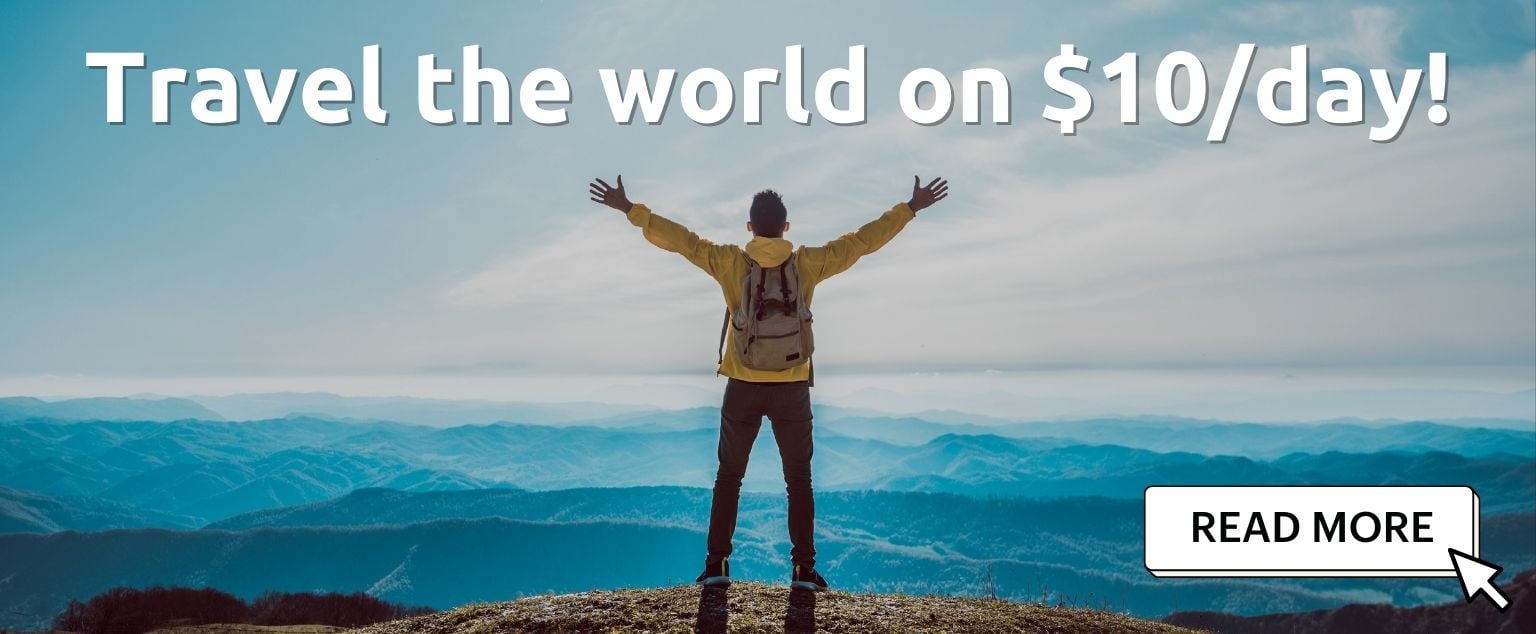 And for transparency's sake, please know that some of the links in our content are affiliate links. That means that if you book your accommodation, buy your gear, or sort your insurance through our link, we earn a small commission (at no extra cost to you). That said, we only link to the gear we trust and never recommend services we don't believe are up to scratch. Again, thank you!