Delhi is an incredible, crazy city bursting with flavors, color, and beautiful chaos! Spend busy days exploring historic mosques and ancient temples. Make your way through vibrant markets – some of the oldest and largest in the world. Your days will be full to the brim!
We've put together a Delhi itinerary that takes you to all the best that this city has to offer. Learn about India's rich history and the many fascinating religions that make up Delhi culture. Taste deliciously unique cuisines, and embrace the local traditions!
With tips on how to stay safe and enjoy the city to the utmost, you simply can't go wrong. These are the best places to visit in Delhi.
It's easy to decide when to visit Delhi! The city is the kind of holiday destination you definitely want to visit in the shoulder seasons, spring and fall. Spring (February – March) is sunny and pleasant without getting too hot. Fall (September – December) is similarly lovely!
Like most places you'll encounter while backpacking India, Delhi doesn't even really have a winter. It has a monsoon season (July – mid-September) and in this period, the weather is wet, humid and hot. Unless you're used to this kind of weather, we recommend you avoid traveling during this time, as it can get very uncomfortable!
Still, most of the year is very hot and full of sunshine. Tourists travel to Delhi anytime between October and March, when all the heavy rains are gone, temperatures are milder, and the land is lush and beautiful.
Weekends in Delhi are little different to the rest of the week, and more attractions are closed on a Monday than over the weekend.
Deciding where to stay in Delhi can be tough as the city is so damned big. If you want to be right in the middle of the action, find accommodation in Lajpat Nagar. This colorful neighborhood is where you'll find the sprawling, busy, brightly colored Central Market, one of Delhi's greatest markets and one of the stops on our Delhi itinerary!
Situated in South Delhi, this is a great place to have as your home-base. It's close to everything, and you'll never be more than a few steps away from some great restaurants and bars, as well as family-run eateries and unique stores. It's not for the faint-hearted, as it's always busy! But if you're looking to meet people and have loads of fun, you're sure to do that here.
For something a little more secluded (a tough feat on any day in Delhi), the best place to stay in Delhi, is Lodhi Colony. This neighborhood is a little more upscale, as well as quieter! This was the last residential area built during the British reign and has a unique and special atmosphere. There's a lot to see and enjoy here but in a more peaceful environment.
Other great neighborhoods are Old Delhi, where you can connect with the city's history and enjoy quirky shops, beautiful architecture, and Hauz Khas Village. This neighborhood is where you can experience Delhi's medieval history!
So, as you can see, there are a great many fantastic options for your vacation in Delhi. Just be sure to stay central if you only have 3 days in Delhi!
Located in the heart of Delhi, Hostel Smyle Inn is walking distance from many of our stops! It's a simple, charming family-run hostel with a history of great value. Free breakfast and high-speed internet add to the comfortable rooms. If you're looking for a more affordable option and terrific value for money, this is your best bet!
A cosy space with lots of natural light and a timeless view will help you feel situated in no time. Besides your room, you have access to a bathroom (with shower), living room and kitchen. There is also a small garden, shared with the neighbours, that you can use!
Is this amazing Delhi Airbnb booked for your dates? We've got your back with our Best Airbnbs in Delhi guide!
Best Budget Hotel in Delhi – Hotel Sky
Hotel Sky is a great budget hotel with all the amenities and a terrific location. In addition to cozy rooms, you can enjoy the in-house restaurant, free parking, and a terrace! You can also take advantage of the room service and currency exchange. It's a terrifically convenient accommodation choice, perfect for families and couples.
Best Luxury Hotel in Delhi – The Imperial
Beautiful decor and luxurious facilities, The Imperial is one of Delhi's top hotels. Relax in the pool or with the world-class spa facilities! The hotel has seven restaurants, yoga classes, a book shop, and babysitting services. It is the perfect place to relax and rejuvenate while remaining close to all the action.
The best way to get around the city is with the Delhi Metro. It's quicker than every other mode of transport, and cheaper too. The trains come every 5-10 minutes, and the first coach is always reserved for women. So if you're a woman traveling Delhi alone, you can chill comfortably here.
Be prepared for crammed coaches during rush hours, which differ according to the day! If you want to avoid the coach at these times, Delhi also has that handy world-wide app, Uber. If you don't want it to get too pricey, you can even get an Uber Pool.
Of course, one of our favorite ways to get around any city is by walking. Stroll between the stops that are close together, and experience much more of the city than you would any other way! You'll see so many interesting and exciting things as you explore by foot.
You can grab a city map at your accommodation, and plot out your Delhi itinerary stops before you set off. And if your feet get tired at any point of the day, hail a rickshaw, and experience another of Delhi's cultural icons as you head for your next stop!
Old Delhi | Spice Market | Tomb of Safdarjung | Qutub Minar | Rashtrapati Bhavan | India Gate
Wondering what to do in Delhi? We've got all the best for you. The majority of day 1 in Delhi is spent in the most historic part of the city, Old Delhi! Explore the structures which have formed Delhi, and enjoy the vibrancy of markets and mosques.
Day 1 / Stop 1 – Stroll through Old Delhi
Why it's awesome: It's where you can enjoy the epitome of traditional Indian culture and liveliness!
Cost: Free!
Food nearby: One of the many great eateries where you can enjoy some local favorites is Jung Bahadur Kachori Wala
Founded in 1639 as a walled city, Old Delhi is a treasure trove of historic attractions and beautiful little details. It's always bustling and colorful, the streets winding through gorgeous architecture and urban areas!
One of India's best-known traditional urban environments, you'll learn more about India, both contemporary and historic, right here. A number of our stops are in the area, but we suggest you start day 1 in Delhi strolling through and having a look around! It's chaotic and jam-packed, loads of fun, as long as you're ready for a crowd.
Once named Shahjahanabad and the capital of the Mughal empire, it was filled with mansions, mosques, and gardens. It remains Delhi's symbolic heart, and there's always something going on.
Day 1 / Stop 2 – Do some spice shopping at Khari Baoli
Why it's awesome: It's one of the world's biggest spice markets
Cost: Free
Food nearby: Grab something from the incredible street food stalls
After exploring the greater Old Delhi, head over to Asia's best and biggest spice market! If you're spending more than 2 days in Delhi, and you plan on doing your own cooking, you should definitely try a few spices! Many of these you will find nowhere else. You can also grab some dried fruit and unusual snacks to enjoy on the rest of your two days in Delhi.
It's an immersive experience and a sensory overload, you'll want to smell everything! You'll want to taste everything too, but don't try that. You can, however, take lots of photos, and barter with the tradespeople. Many of whom have run these stalls for generations.
This vast market has been operating since the 17th century, a historic part of Delhi culture. It may be just a market, but it's an authentic Indian experience you won't forget anytime soon!
Insider Tip: The market is closed on Sundays, and runs from 10 am to 8 pm. We've made it our second stop so that you're here before the crowds and the heat of midday!
Day 1 / Stop 3 – Visit the Tomb of Safdarjung
Why it's awesome: Peaceful, monumental and lovely, it's the perfect stop after all that exciting busyness
Cost: $2 USD
Food nearby: If you don't feel like street food, visit the nearby Sugar Blossoms for sweet treats and a boutique feel
Displaying the grandeur of the Mughal era, this iconic tomb was built in 1754 and houses Nawab Safdarjung. It was the last monumental tombs and garden from the Mughals, a sandstone and marble mausoleum!
One of the things we love about this tomb is how relatively small the crowds tend to be! It's beautiful and historic, but it was only recently renovated, leaving it rather unknown to tourists. So you can stroll slowly through and admire the artistry without the crowds you'll find at most Delhi attractions! This makes it the perfect stop after the bustling market.
The tomb itself is nestled in a square garden with a lovely garden, a library, and pavilions. Catch your breath here and relax on the grass before setting off to the next stop on your Delhi itinerary!
Day 1 / Stop 4 – Explore Qutub Minar
Why it's awesome: It's one of the most famous Delhi points of interest, and for good reason!
Cost: $7 USD
Food nearby: For something a little different, enjoy a late lunch at the Armenian restaurant, Lavaash By Saby!
Built in the 13th century, this curious tower dominates the nearby skyline. 73-meters high, the tower is made up of alternatingly angular and rounded flutings. It's surrounded by two historic mosques, one of which is the oldest in Northern India!
It was built as a victory tower and is made up of red sandstone recycled from various temples. It's one of the most popular Delhi points of interest, and an absolute must-see.
A lot has happened with this unique tower. Three floors were added years after its construction, and at one point, lightning struck and broke off the top floor!
There is not even certainty about who it's dedicated to – a Sufi saint, the father-in-law of the man who commissioned it, or the muezzins who used it for the call to prayer. But whatever it's dedicated to, it's a beautiful and impressive monument to India's rich and colorful history!
Day 1 / Stop 5 – See the presidential palace, Rashtrapati Bhavan
Why it's awesome: It's the presidential palace, with so much to see and famously beautiful gardens
Cost: $1 USD per circuit
Food nearby: Grab some Indian comfort food at the nearby MP Club & Canteen South Avenue
For something a little more modern but just as ornate and beautiful, visit the Rashtrapati Bhavan! Built for the Viceroy of India, this massive mansion is an experience of Indian stateliness and wealth – something you may see little of in contemporary Delhi.
The mansion has a full 340 floors! It also has 190 acres of curated garden you could get lost in. you can join tours in 3 circuits of the mansion – one of the main building, one of the museum, and one of the extensive gardens. You can choose what you're most interested in and enjoy a tour of that, or join them all!
The gardens, in addition to curated spaces, include forest, parks, wilderness, and water bodies! You'll see peacocks sauntering about, and other small animals and birds.
The museum includes invaluable artifacts of Indian heritage, art and culture! The mansion, of course, includes ornate halls, a massive library, and drawing rooms. There's just so much to see!
If you're spending the weekend in Delhi, you can even watch the changing of the guards, a tradition that remains from British rule. Timings for this change, so ask at the desk when you arrive or check for your dates!
Insider Tip: The three circuits are closed on Mondays, and with the exception of the museum circuit, on Wednesday too. Be sure to plan your Delhi itinerary around this!
Day 1 / Stop 6 – Marvel at India Gate
Why it's awesome: It's an impressive monument in a lovely area
Cost: Free
Food nearby: Enjoy some fantastic Indian and Mughal cuisine at Gulati Restaurant
The perfect place to end off your first day in Delhi is India Gate! This war memorial is lit up at night – which is likely when you'll see it, considering how full your day is! It stands as a memorial for the British Indian Army soldiers who died in WWI and the Second Anglo-Afghan War.
There are over 13,000 names inscribed on the gate. There is also a flame continuously burning as a memorial to the unknown soldier, all the men who died in battle, whose names are not marked down. It's a beautiful memorial to a difficult time in human history, and one everyone will appreciate and respect.
Reflecting the styles of the Arc de Triomphe and older Greek memorial gates, the India Gate has put a unique twist on the style and is something all its own. Watch the sunset behind it and the lights go on to illuminate the structure!
Chhatarpur Temple | Akshardham Temple | Hauz Khas | Humayun's Tomb | Lotus Temple | Red Fort | Chandni Chowk
On the second of your 2-day itinerary in Delhi, explore both modern and historic landmarks in the newer part of the city. End the day off with a visit to one of the world's biggest market roads! Many of the stops can even be explored on a self-guided Delhi walking tour.
Day 2 / Stop 1 – Visit Chhatarpur Temple
Why it's awesome: It's an icon of Delhi, massive, calming and impressive
Cost: Free
Food nearby: Get a casual, cozy breakfast at Dilip Momos
Dedicated to the Hindu goddess Katyayani, this magnificent temple is the perfect way to start day 2 in Delhi! It's surrounded by trees and greenery, with a terrifically peaceful atmosphere – particularly, first thing in the morning!
There are many beautiful statues of the Hindu gods and goddesses in the temple. Walk through the temple grounds and enjoy the scenic calm.
The structure is very unusual, made almost entirely from marble. It is also one of the largest temples in the world! A full 60 acres with over 20 temples. You can spend hours here, but we recommend limiting yourself to 2-hours.
Be sure to explore the surrounding area a little! It's an important biodiversity area, with lakes, exotic vegetation, and season waterfalls.
Day 2 / Stop 2 – Walk through Akshardham Temple
Why it's awesome: This is the biggest and best temple complex in India
Cost: Free!
Food nearby: You can find something yummy at the Akshardham Complex Food Court
Akshardham sits on the banks of the river, an extensive complex with much more than a temple. The name means 'divine abode of god', and that high title is certainly reflected in the temple's perfection and massive expense.
Spend hours here, exploring the themed gardens, a boat ride that takes you through the cultural history of Delhi, and watching a water show.
The main attraction, of course, remains the temple. Incredibly decorated, the pink sandstone and marble are carved with dancers, deities, animals, and plants.
You'll also find over 100 life-sized elephant statues on the temple grounds! It's an experience totally unlike any other temple pilgrimage, unique and wondrous.
Visit the hall of values to see life-size robotic displays of the life of Swaminarayan (the temple's main deity). Stroll along the lake and explore Bharat Upavan, a garden filled with bronze sculptures of deities and others.
Insider Tip: Like many of the stops on our Delhi itinerary, the dress code here requires covered legs till the knee, and arms to the elbow. But if you aren't dressed appropriately, a free sarong is available, so you don't have to miss it!
Day 2 / Stop 3 – Enjoy the peace at Hauz Khas Complex
Why it's awesome: It's an enchanting medieval village and mosque, completely different from the more contemporary stops
Cost: Free
Food nearby: Get some tea and cake at the quaint, kitsch Elma's teashop and cafe
For a greater feel for historic India, visit the Hauz Khas Complex! This 13th-century village is the perfect place to see how people lived here during Medieval times. It's relatively unknown, so you're likely to spend your visit exploring with only a few others in a peaceful environment.
The complex includes a medieval seminary, a mosque, and a stone water tank. The lush wild garden compliments the historic structures, and makes you feel like you're walking somewhere magical.
Insider Tip: The complex is closed to visitors every Monday, so if you're here on this day, give this stop a skip. It's better to visit over a weekend in Delhi.
Day 2 / Stop 4 – Stop at Humayun's Tomb
Why it's awesome: It's gorgeous, the inspiration behind the Taj Mahal!
Cost: $9 USD
Food nearby: Get some tasty late-afternoon kebabs at Yaseen kabab Corner
Built in 1570, this tomb has a great deal of cultural significance in India! It was the first garden-tomb in the country, and had a huge influence on architecture and style throughout the centuries.
The tomb is now a UNESCO World Heritage Site, and has undergone extensive restorations to ensure that we can still visit it and admire the historic splendor for generations!
This is such a great place to take photos, and at the time you'll be visiting (late afternoon), it is relatively quiet. You can join a guided tour to learn more about the history and influence of Humayun's Tomb. Or just explore the grounds on your own and admire the beauty!
If you later visit the Taj Mahal, a stop here is even more important. You'll really be able to see how this mausoleum inspired the later one. It's the beginning of the Mughal architectural style that culminated in that iconic place!
Day 2 / Stop 5 – Pray at the Lotus Temple
Why it's awesome: A really unique design and joyful environment
Cost: Free
Food nearby: Enjoy a good meal and drinks at The Flying Saucer Cafe
This impressive and unique place is a wonder to visit! 27 marble flower petals make up the unusual structure, designed after the sacred lotus. It is a religious worshipping grounds for all faiths, so you can choose to pray there with people from all over the world and all religions!
If you do choose to go inside, you'll get a quick brief on what to do – primarily, be quiet and respectful. You'll also leave your shoes behind in a secure room. If you don't, just take it in from the outside, and get a few shots!
Insider Tip: Like many of the stops, the Lotus Temple is closed on a Monday – when planning a trip to Delhi, we suggest you book your dates around this day. A weekend in Delhi is much better.
Day 2 / Stop 6 – Admire the Red Fort
Why it's awesome: It's one of the top Delhi landmarks, massive and ornate
Cost: $4 USD
Food nearby: Enjoy a laid-back meal at Abdul Ghani Qureshi Kabab
Also called Lal Qal'ah, this Mughal fort complex is one of Delhi's top attractions! It's been declared a UNESCO World Heritage Site, and should not be missed when touring Delhi!
Stroll through palaces and canals, baths, entertainment halls, ornate gardens and a beautifully decorated mosque – all in the Red Fort Complex! It's a beautiful fusion of cultures and architectural traditions and is considered the peak of Mughal creativity.
It's the perfect next stop, just a short walk away from the Tomb! You could spend the whole day here, exploring the different structures and gardens and admiring the little details. But since there's so much to see in just 2 days in Delhi, we recommend a visit of 2-3 hours!
Day 2 / Stop 7 – Shop and eat at Chandni Chowk
Why it's awesome: It's a massive, exciting market you could spend hours and hours exploring
Cost: Free
Food nearby: Get some traditional Indian ice cream at Kuremal Mohanlal Kulfiwale
End off day 2 in Delhi on the perfect note. It's one of our favorite stops on the 2-day itinerary in Delhi! Right opposite Red Fort you'll find this long busy street, one of the oldest and greatest markets in the city.
Chandi Chowk is a full-day market, but we love it in the evening when the atmosphere shifts and the bustling daytime visitors give way to the nighttime crowd.
This massive outdoor market has some of the best and most well-priced fabrics and Indian clothing you'll find in Delhi! In fact, it has everything. It's the perfect place to shop, eat, and enjoy the vibrant local culture.
It's always crowded, so be prepared to nudge through some people when necessary. You'll find huge bargains here, and some incredible food! Many of the stalls have been run by the same family in the same place for over 100 years. It's an experience in tradition and changing culture.
Insider Tip: Keep cash on you! You're not likely to find a card machine here, and you don't want to miss out. Just make sure your bag is always closed and on the front of your body.
Lodhi Gardens | Food Tasting Tour | Tuk-Tuk/Rickshaw Tour | National Museum | Sri Bangla Sahib Gurudwara
There's still a lot to see in Delhi! So if you're spending more than 2 days here, that's wonderful. Our 3-day itinerary in Delhi has got you covered, to see everything possible!
Lodhi Gardens
The gardens stretch for 90 acres!
Historical monuments and ruins dot the extensive park
The monuments are from the 14th-17th centuries, and everything is well-maintained
Developed by the British as a landscaped setting for the various monuments within it, Lodi Garden is gorgeous! It was once named Lady Willington Park but was renamed Lodhi Garden, after one of India's great dynasties, when India gained its independence.
The garden is a lovely place to stroll and enjoy a picnic! Flowers line the walkways, and a great many trees stretch up to compete with the tall monuments.
The monuments in the garden are open to visitors, so you can explore them and admire the historic architecture and detail. You can even join a tour, and learn about the various structures from a local guide.
Be sure to bring your camera, and try to go early or late in the day! At these times, hardly anyone will be here. You can enjoy the monuments in silence, and get some exquisite photos with no one in sight!
The garden feels like an oasis in the middle of the city. It is located squarely in one of New Delhi's busiest areas, but once you step in that green expanse, it feels immediately as if you are in the countryside. A countryside dotted with precious monuments and tombs!
Old Delhi Street Food Tasting Tour
Experience the city in a unique way, tasting local street foods and snacks
Travel by rickshaw and explore Delhi's winding streets
Enjoy a trip to the spice market and try new things
The best food tour in Delhi is definitely a street food tour! Indians enjoy many of their meals from street food stalls – they're a huge part of the culture here. As such, it's a great way to experience and learn about local life!
You can either tour the street food stalls yourself and give everything that looks exciting a go. Or you can join a guided tour and try what's considered the best of the Delhi street food scene! Either option is great, and very different.
It's a fully immersive experience, and you'll move through the bustling market tasting sugary jalebis and famously good Dahi Vada! Learn about the neighborhood's history and traditions, both food-related and otherwise. India has such a unique and unusual cuisine history!
Thankfully, there's just as much for vegetarians to enjoy as meat-eaters. However, if you do choose to tour the market yourself, consider avoiding meat, as food poisoning can occur. If you join a tour, rest assured they choose their stops carefully with hygiene in mind.
Jump on a rickshaw and explore the area, traveling through the narrow streets with your enthusiastic local guide and a small group!
Or, if you go it alone, we still recommend you jump on a rickshaw! Just ask the rider to take you around the old walled city while you do a bit of digesting.
Old Delhi: 3-Hour Tuk-Tuk/Rickshaw Tour
Explore all the main highlights of Old Delhi
Ride past bazaars and temples in a tuk-tuk or bicycle rickshaw
You'll even participate in a community kitchen where you can get back and learn more about contemporary India
This is such a great way to see the city! Explore the historic Old Delhi on a rickshaw/tuk-tuk. The rickshaw has been a part of Indian transport for centuries and is one of the absolute best ways to experience Delhi.
Sit back and relax while your tour guide and rider shows you the sights and tells you a bit about their history and importance! Stop and find something beautiful at the market, and enjoy how your guide navigates the busy crowd to bring you comfortably through.
You'll want your camera on this tour!
Visit Jama Masjid, Delhi's largest mosque and a stop not yet on your itinerary for Delhi! This beautiful structure was built in 1650, and has remained one of India's most massive mosques all these centuries. You'll have time to tour the mosque a little before setting off to your next stop.
Ride through the largest spice market in Asia (and an earlier stop on your Delhi trip itinerary), Khari Baoli. You'll even get to volunteer, if you choose to, at the langar, community kitchen service.
It's a great way to experience India. Not only will you experience more of the local culture and way of life. You'll also learn about Delhi's history, and about the tenets of the various religions in this city, like Sikhism and the Jain religion!
National Museum of New Delhi
Brilliant displays of historic artifacts, artworks, statues and sculptures
The museum covers Indian history from ancient times until now
Carefully curated, with great facilities and helpful staff
We've saved this incredible stop till now because you'd be best served by spending a full day here! The museum is a wonderful experience, with so many exhibitions, and all well-maintained.
India's history is so vastly different to the more commonly known western societies. The art, cultures, religions and belief systems that have thrived here are unique, complex and beautiful. Celebrate and learn about them here, where you can find a wealth of knowledge in all fields!
Experience the artifacts at the museum's Tactile Experience display! Created specially for the blind, the gallery has tactile replicas of some of the museum's most interesting artifacts. So for once, you can touch what's on display!
The jewelry display is exquisite, and the arms and armor gallery has so many artifacts, the like of which you'll find nowhere else! The Central Asian Antiquities has over 12 000 objects from the 3rd to the 12th century AD – gathered from the Silk Roads.
India has such a rich history, with so many empires and dynasties holding power and influencing the culture and way of life. The opportunity to actually see the things used in war, and in everyday life back then, is truly wonderful. Especially after seeing the many incredible structures on your 3-day itinerary in Delhi!
Sri Bangla Sahib Gurudwara
A beautifully peaceful place in the heart of Delhi
Delhi's most impressive and stunning Sikh religion temples
Open 24/7, you can visit here at any time of day
Famous for its unique spirituality, hospitality, and gorgeous architecture, Sri Langa Sahib Gurudwara is a wonderful place to visit. Particularly for spiritual people. You can join the Sikhs in prayer at any time of day, or simply admire the beauty of it, and the friendliness you're faced with.
The atmosphere here is incredibly warm and friendly. The people are always happy to help in any way. You can even enjoy some free halwa!
While Sikhism is a relatively unknown religion, it's the fifth-largest religion in the world, with about 28 million followers! This means that this temple is often very busy, as it is a holy site of pilgrimage.
Sikhs believe in one God, but also in karma and reincarnation! It's a fascinating religion, and one you can learn a lot about here. This stop isn't for everyone, but anyone interested in spirituality and religion, as well as human kindness, will love it!
Of course, you can also simply admire the unique architecture, the marble facade, and the golden minarets! It's a beautiful structure that emanates warmth and can always be relied on to bring a little peace.
Is Delhi Safe? Well, Delhi has a few safety issues to keep in mind so that you can be sure to enjoy your holiday to the fullest! Firstly, the very crowded areas are places where pickpockets thrive, like in every city. Delhi just has more crowded areas than many others.
So keep your bag closed and in front of you. Keep your wallet in your front pocket rather than the back. Don't wear flashy jewelry or anything too expensive-looking that can easily be grabbed!
Another issue is the congestion on the roads. This is one of the reasons we recommend using the metro, as traffic is a serious problem! More than that though, you need to be very careful when crossing the street.
Unfortunately, Delhi is not an especially safe place for women traveling alone – rape and sexual assault is pretty common. If you do choose to travel alone, avoid empty streets even during the day. At night, take extra care. Make sure your transport home is safe and reputable. Also be sure to watch your drinks.
If you arrive in Delhi and your taxi driver says the hotel you ask to go to is dangerous or closed, get out or ask to be taken to the place you said. Known as touts, these men are almost always trying to take you to a hotel where they earn commission on your stay.
Don't Forget Your Travel Insurance for Delhi
ALWAYS sort out your backpacker insurance before your trip. There's plenty to choose from in that department, but a good place to start is Safety Wing.
They offer month-to-month payments, no lock-in contracts, and require absolutely no itineraries: that's the exact kind of insurance long-term travellers and digital nomads need.
SafetyWing is cheap, easy, and admin-free: just sign up lickety-split so you can get back to it!
Click the button below to learn more about SafetyWing's setup or read our insider review for the full tasty scoop.
The day trips from Delhi take you to some of the most beautiful places in India! Leave the bustling city behind and explore the more rural side of India. And of course, you have to see the Taj Mahal!
Akshardham: Exhibition, Light and Water Show with Transfers
Visit Akshardham Temple outside of Delhi city and experience the splendor of Delhi's Hindu decor and decadence! You'll learn about Hindu gods and goddesses, and the unique spirituality that still dominates Indian culture.
Explore the gorgeous gardens and see 20,000 gods and goddesses carved into the majestic temple. You can then watch the night-time light and water show, with the temple as the backdrop! This show depicts Hindu values like morality, perseverance and family harmony in a unique and beautiful way.
Board a boat and pass through a display of all of India's greatest contributions to the world! It is a truly unique and immersive day trip from Delhi.
Private Taj Mahal & Agra Tour from Delhi by Car
Of course, no visit to Delhi and India is complete without seeing the Taj Mahal! This ivory-white marble mausoleum was built in 1632 to house the favorite wife of the Mughal emperor Shah Jahan, and is now one of the new seven wonders of the world!
Explore this iconic monument in the early morning, before the crowds get too big. Then move onto the Taj Mahal's sister-monument, the immense Agra Fort!
It's an incredible way to spend the day, enjoying these historic monuments and relaxing outside of the city. See a bit of rural India, and have lunch in Agra.
Delhi and Agra 2-Day Tour with Taj Mahal Sunrise
This tour is for those who only have a few days to spend in India! You'll spend day 1 stopping at the best sites in Old and New Delhi before leaving for Agra.
Agra is a smaller city near Delhi, famous for, you guessed it, the Taj Mahal. There are some hostels in Agra if you want to extend a day trip.
The best part of this tour is that you can see the Taj Mahal at sunrise. The white marble blushes pink, and the crowds are as small as they'll ever be. You may even get a picture without anyone else in sight!
Spend the day much like in the last tour suggestion, exploring the Taj Mahal and Agra Fort and relaxing in expansive gardens.
Jaipur Private Day-Trip by Car or Train
Visit the 'pink city' on one of the best day trips from Delhi! Jaipur is enchanting, and distinctly different from Delhi, making it the perfect place to see next. You can catch a train and watch the countryside pass by, or enjoy private transfer.
Once you're in the city, enjoy a guided tour of the city's top attractions! These include the Palace of Winds, designed for royal ladies to look out and not be seen. They also include the enchanting Water Palace, the Amer Palace, and the City Palace, which make up the center of Jaipur!
It's a full day of touring, and you'll be dropped off at your hotel tired and happy.
Customized Private Day Tour of Delhi
If you're traveling with anyone who only has one day in Delhi, then this is the perfect tour. You'll set off on a full-day excursion, and pick all the stops in a personalized itinerary for Delhi.
Choose between museums and mosques, temples, markets and ancient complexes. You may not be able to fit our whole Delhi itinerary into a day, but you can certainly visit all your favorite stops!
Your local guide can either accompany you and tell you about your various stops, or simply transport you between places and allow you to enjoy your romantic day without stress or concern.
Find out what people want to know when planning their Delhi itinerary.
Conclusion
Whether you've got just a weekend in Delhi, or weeks, you can use this Delhi itinerary to make sure you tick off all the best sights and attractions in the exciting capital city!
There is so much to enjoy about this city. The vibrant culture is phenomenal, and you'll always hear laughter and singing – not to mention intense bargaining. The historic monuments are so unlike western attractions, unique and outrageously graceful.
You'll learn much as you go along, and gain a new appreciation for India, its many struggles, and the people who persevere and make it beautiful.
Be sure to pack plenty of sunscreen, a hat, and comfortable walking shoes! As well as a good camera – Delhi is a photographer's dream. But really, with so much color, life, and free access to all the best monuments (can you believe?) it's any backpackers dream!
---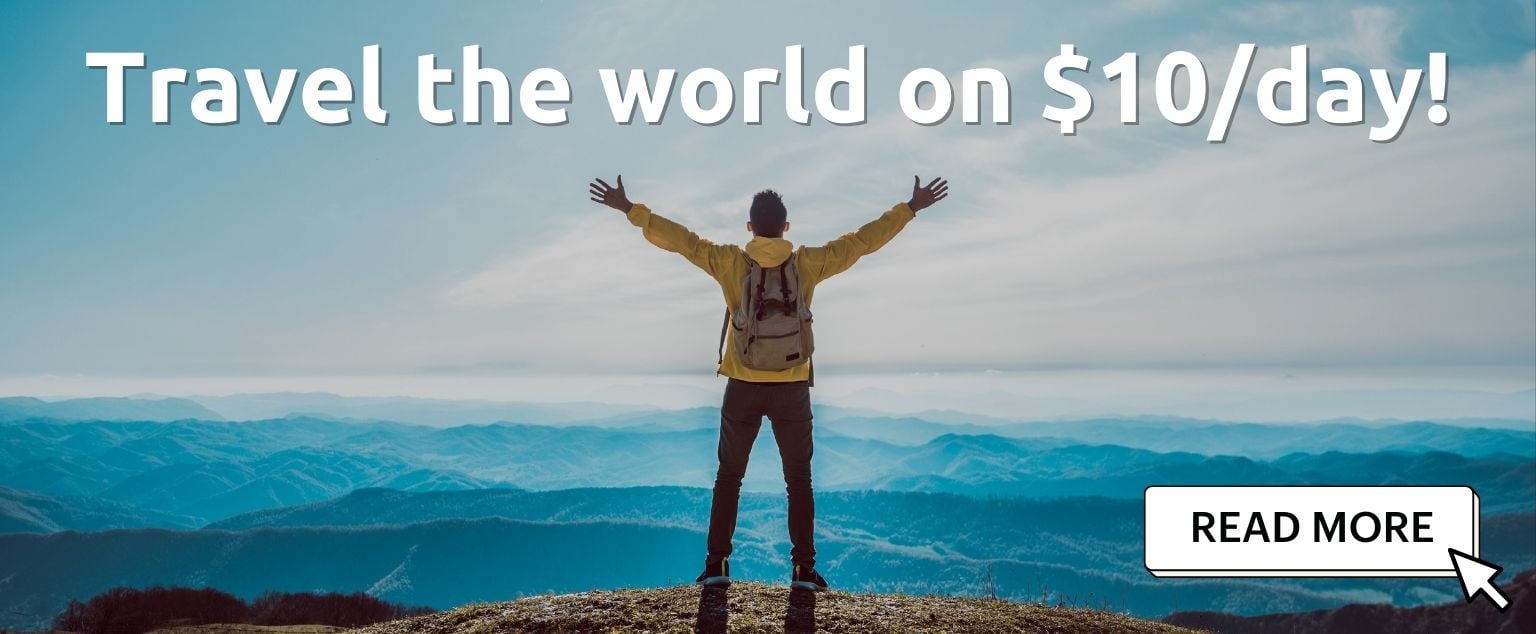 And for transparency's sake, please know that some of the links in our content are affiliate links. That means that if you book your accommodation, buy your gear, or sort your insurance through our link, we earn a small commission (at no extra cost to you). That said, we only link to the gear we trust and never recommend services we don't believe are up to scratch. Again, thank you!