Are you looking for a way to destress from your busy life and get in touch with your spiritual side? Suffering from niggling aches and pains and longing to soothe your body and your mind with ancient practices? Then you're going to want to visit the land of spiritual healing; India.
In India, spirituality is ingrained in everyday life. No matter what your personal beliefs, spiritual rituals or ways of worship, India has a long-standing heritage of spiritualism.
India's spiritual retreats can help you access a whole new level of calmness. With practices that go back thousands of years, spiritual retreats in India come in the form of sanctuaries that can help you heal, renew, and rejuvenate your body and soul.
After all, India was where the Buddha reached Nirvana under the Bodhi Tree in Bodha Gaya.
If you're ready for the kind of soul-changing experience that only India can offer, then let's take a look at some of the best spiritual retreats in the country.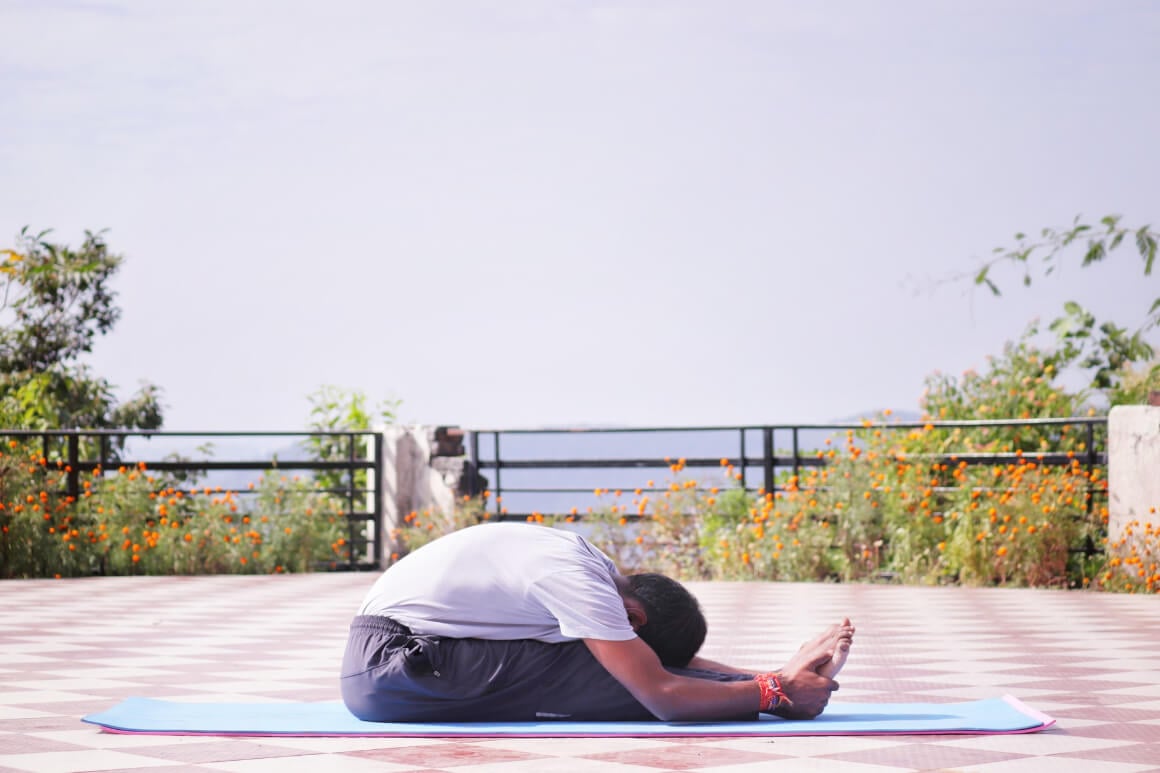 Why You Should Consider a Spiritual Retreat in India
Modern life is busy, frantic, and often leaves us feeling exhausted, strung out, and completely bereft of any kind of spiritual connection. No matter how often you go shopping, spend time with friends, or achieve your goals at work, modern life can still leave you feeling empty and unfulfilled.
Your inner soul needs more than fancy restaurants and possessions. It needs true nourishment and rejuvenation. And this is exactly what you'll enjoy during a spiritual retreat in India.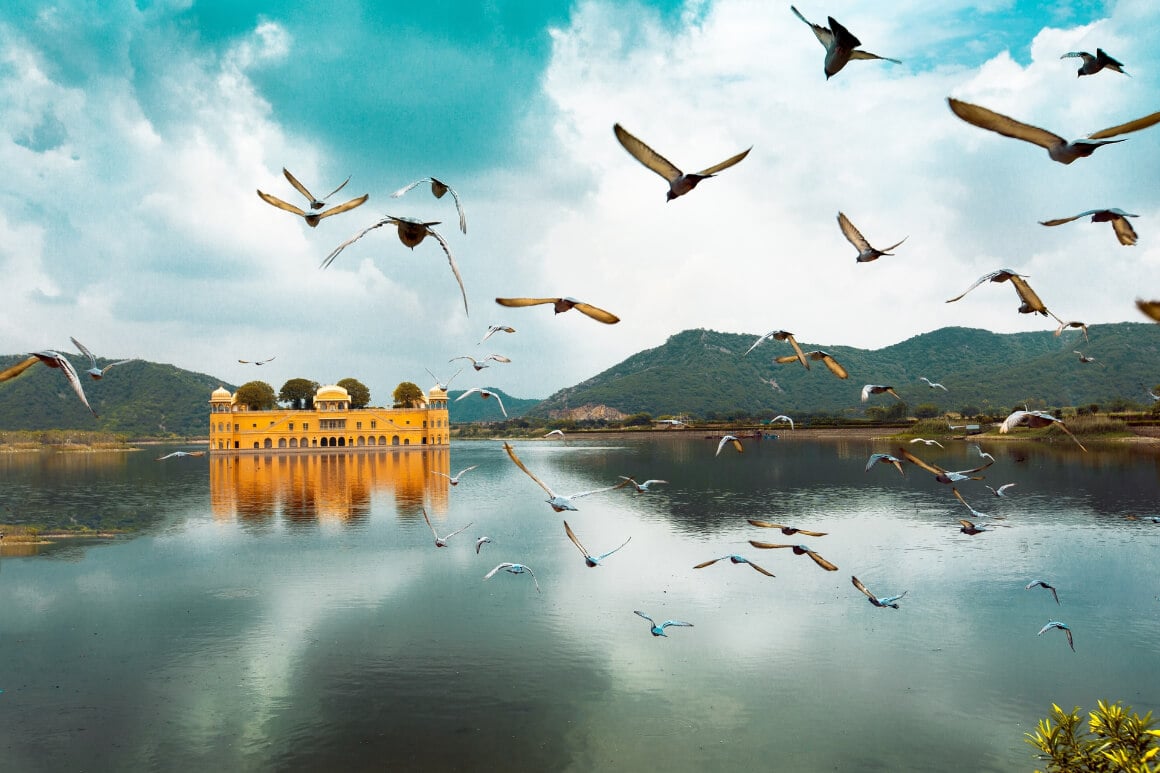 For centuries, visitors have traveled to India to gain spiritual wisdom and move forward on their journey of self-discovery. Over the years, India has redefined what it means to travel for inner peace.
Spiritual sanctuaries in India offer a range of ancient practices that will help nourish your soul and put you in touch with your authentic self.
Ranging from intense yoga retreats, to meditation, to hiking and fitness retreats, to wellness retreats and many other ancient practices that put you into touch with cosmic spirituality. These retreats will help you get away from it all and enjoy a time of self-care and discovery.
What Can You Expect From a Spiritual Retreat in India?
Spiritual retreats in India offer a wide range of practices that are designed to help you find inner peace and to help you with self-care. Obviously, yoga retreats are one of the most popular options since India is the birthplace of yoga.
You can find everything from Hatha to Vinyasa, Iyengar, Kundalini, and Ashtanga yoga classes at different retreats. Depending on where you go, you can also indulge yourself with yoga classes no matter what level you are, just choose the right retreat for your life.
Meditation practices are also a very popular choice for retreats. Meditation in India is usually based on finding spirituality through Buddhist practices, which will help guide you on the ancient path towards enlightenment.
Obviously, you don't have to seek enlightenment during a short retreat, but the practices can give you vital insights into calming the mind, learning to be present, and leave you feeling centered, rejuvenated, and in touch with your real self.
India is also known for its alternative medicine system known as Ayurveda, which can help you rebalance your mind, your body, and your soul with lifestyle interventions and natural therapies.
If you want to balance your mind, body, and spirit with the environment, then look for a retreat that uses these practices.

Unlock Our GREATEST Travel Secrets!
Sign up for our newsletter and get the best travel tips delivered right to your inbox.
How to Choose the Right Spiritual Retreat in India for you
There are lots of different factors to consider when you're trying to choose a spiritual sanctuary in India. Maybe you've been dreaming of doing a retreat in India, with its long history of ancient practices and wisdom, but that isn't the end of the story.
There are numerous locations in India where you can find retreats, and this isn't the only thing you need to think about.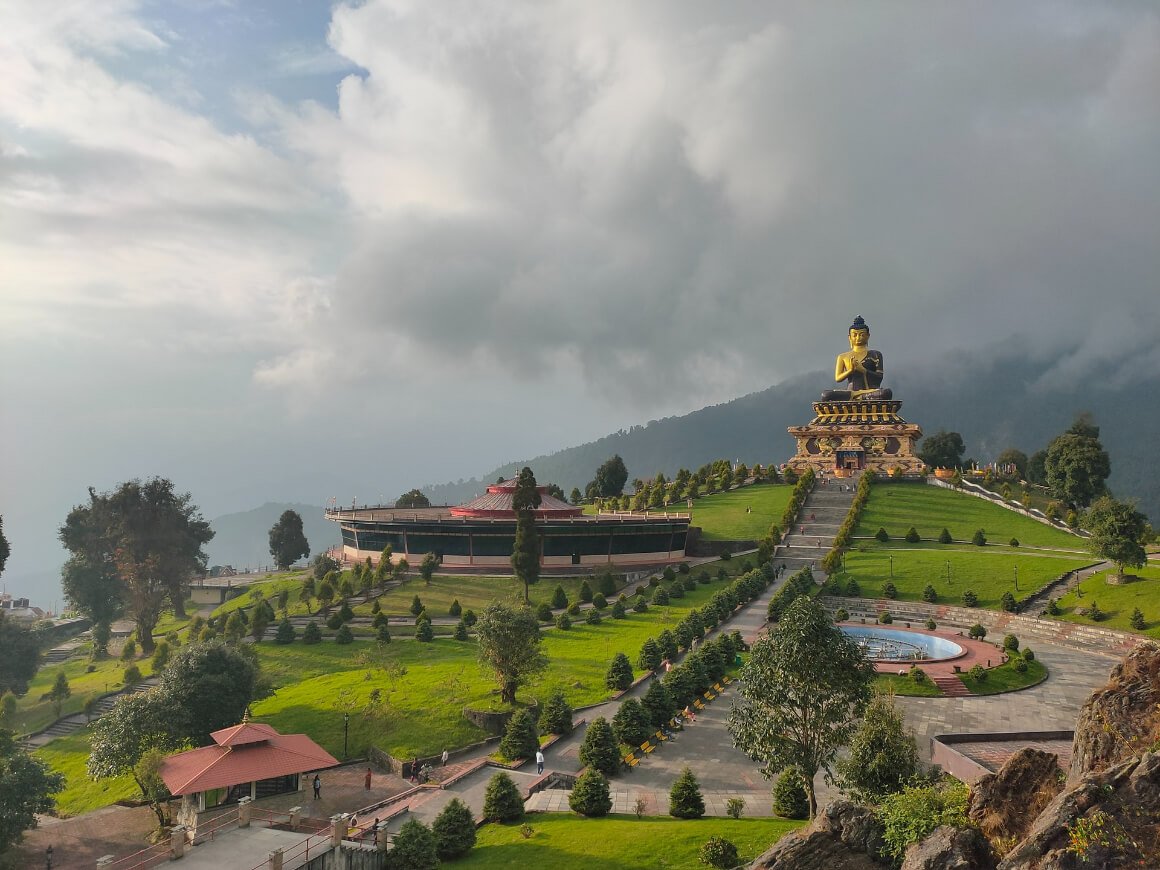 Decide what you want during your retreat, whether you want to eat vegetarian food, go hiking in the Himalayas, sleep in every morning, or wake up for sunrise with relaxing yoga practices.
A spiritual retreat is about you, it's about what you want and what you want to gain from it, so you need to make this decision based on your wishes and dreams.
And with that in mind, here are the factors that you need to consider so that you can make the best choice for you.
Location
Choosing the right location for your spiritual retreat means being ensconced in beautiful, serene surroundings and perhaps having mysterious places to visit nearby that you can see during your stay. After all, if you're traveling to India, you'll want to make sure you see the sites while you're there.
There are several locations in India that are known for their retreats. The Himalayan foothills are one of the more popular locations and for good reason. Doing yoga and meditation while looking out over the famous mountains which seem to loom over you is an experience not to be missed.
Another location in India that's popular for people looking for a spiritual sanctuary is Goa. This beachside location is known for being warm, friendly, and close to the beach, with great food and lots of scenic areas nearby, so it's ideal if you want to get out and explore Goa during your stay.
Kerala is another popular spot for spiritual retreats. It has scenic, palm-lined beaches and is known for its rich natural landscape and national parks and sanctuaries like Eravikulam, Periyar, and Wayanad.
Practices
There's an incredibly wide range of practices and ancient philosophies offered during the spiritual retreats in India.
You can find a retreat for almost any kind of life complaint, from luxury retreats where you'll enjoy wallowing in complete comfort to retreats for people with specific health complaints and even those based on specific practices, such as yoga and meditation retreats.
Almost all of these retreats offer training and teachings based on ancient Indian philosophies and practices. You'll find a wide range of sanctuaries offering Ayurvedic meals, as well as using specific practices that you rarely see in other countries.
In certain Indian traditions, yoga is more than a way to exercise or stretch. It's actually a way to open the body's channels and do inner work, using the breath as a way to meditate. Lots of spiritual retreats in India focus on the meditative aspect of yoga.
But whatever the practice you're going for, you'll find they cater to all levels and abilities.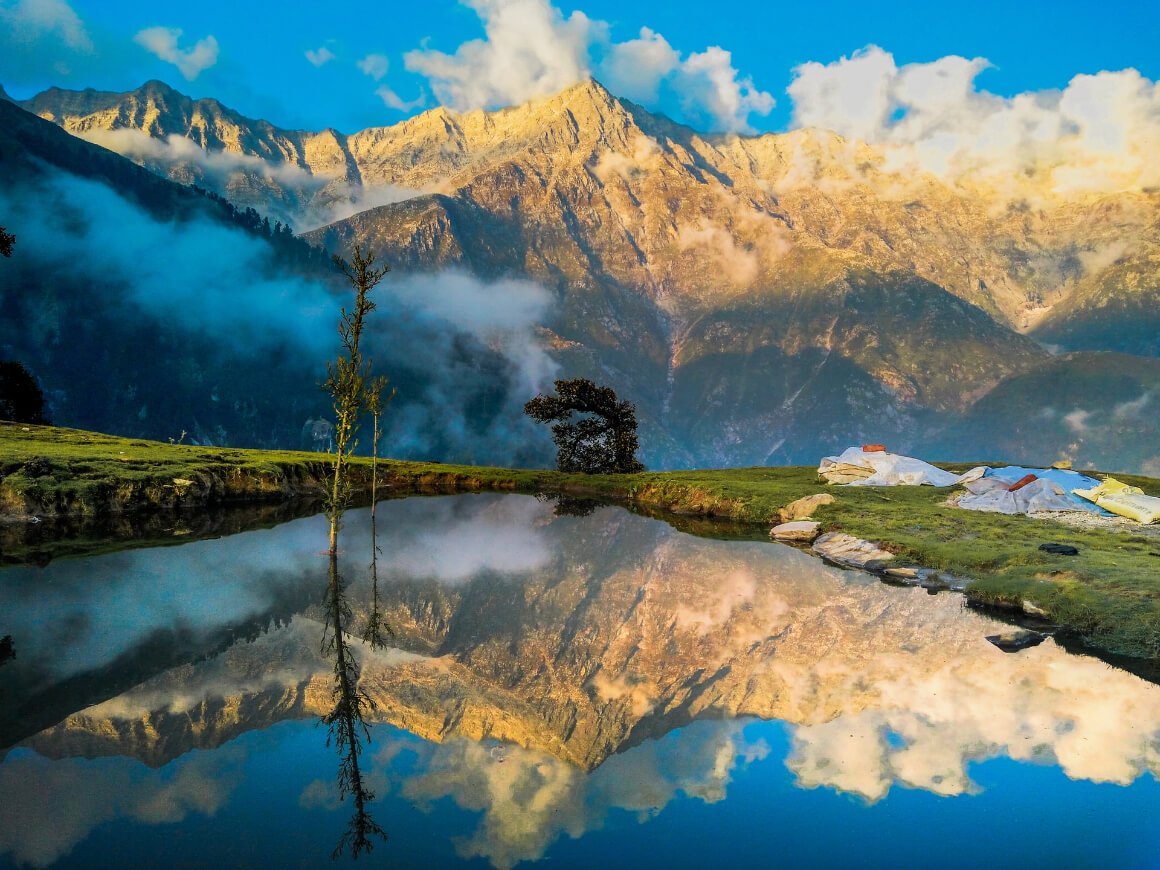 Price
Retreats in India range from very inexpensive to very luxurious and expensive. The cheapest options usually run for a short time, around three days, and offer basic accommodation and activities, as well as vegetarian meals.
They also offer some extra options like relaxation and meditation practices, which makes them a great deal for a short break away from modern life.
The most expensive options in India are long retreats, some of them as long as 30 days. They offer daily practices as well as a variety of diet choices to suit your individual needs.
There's also a more intense spiritual element to these retreats, as they offer classes and teachings on ancient philosophies and practices. Sometimes, longer retreats are designed to teach you so you can teach others, and offer qualifications at the end – this also jacks up the price.
On the whole, though, even the longest retreat in India isn't expensive in comparison to the rest of the world. Traveling India on the cheap is possible, even if you add a retreat to your itinerary.
Perks
The retreats vary widely in terms of the additional classes and training they offer. Some of them have very strict schedules, though of course, you can skip classes if you want to.
But if you prefer to have a lot of free time or to spend some time on your own contemplating your path, then make sure you choose an option that is less structured.
Many retreats have additional activities you can pay for such as hiking trips, surfing lessons, or horseback riding lessons. These are all optional, but they do cost more. If you are planning to stay in a remote location, you might want to look for a retreat that offers additional activities so you have activities to do in your free time.
Duration
Retreats in India usually run for specific amounts of time and are not flexible, but these amounts of time vary widely.
If you're too busy and rushed, then you can find a two-day retreat that will give you a taste of what they offer. But if you have longer, then you can stay for up to 30 days and really make some progress on your personal life and healing journey.
Which spiritual retreat is right for you will depend on your timing and schedule, as well as your own individual needs.
Other Things to Consider
One of the other things you have to consider when choosing a retreat is the food. India is known for its amazing cuisine and it's something that you shouldn't miss out on during your stay.
However, many of the retreats offer specific diets, such as those based on Ayurvedic traditions and practices, so make sure you check what your choice offers before you make your booking.
For vegetarians and vegans, it's easy to find retreats that cater to you as Buddhist teachings forbid eating animals. But if you do eat meat, you'll just have to live without eating beef as cows are sacred in India.
You should also make sure to check out the reviews of the retreat to see what other guests have said before booking, to make sure it's the right retreat for you.
When you plan your trip is also important. Remember that the Monsoon season in India is from June to September and it's also incredibly hot and humid, so you might want to plan to visit India in the winter months.
The Top 10 Spiritual Retreats in India
Now you know what to expect from spiritual retreats, it should help you make a decision about the type of retreat you want to enjoy in India. So, let's now take a look at my top picks.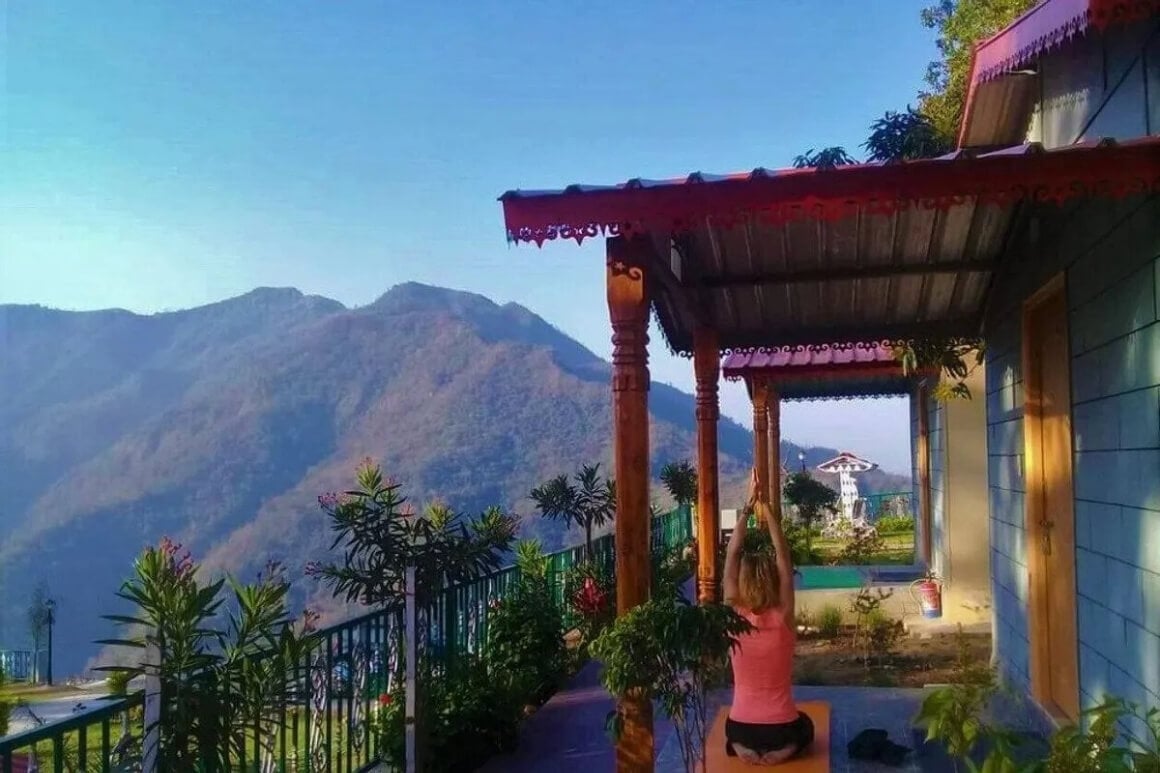 Price: $
Location: Rishikesh, India
This retreat is one of the most popular choices in the Rishikesh region, both because of the stunning surrounding scenery and for its focus on traditional yoga wisdom.
During your stay, you'll learn about Yoga Asana, Meditation, Pranayama, and yoga philosophy, with a focus on nurturing the connection between your mind, body, and soul.
And you'll do all this on the bank of the holy river Ganga, one of the most sacred places in all of India, and staring out across the spectacular Himalayan mountains.
Despite this intensely spiritual location and focus, the retreat is appropriate for beginner-level yogis and supplies vegan and vegetarian meals to keep you nourished during your search for peace and inner calm.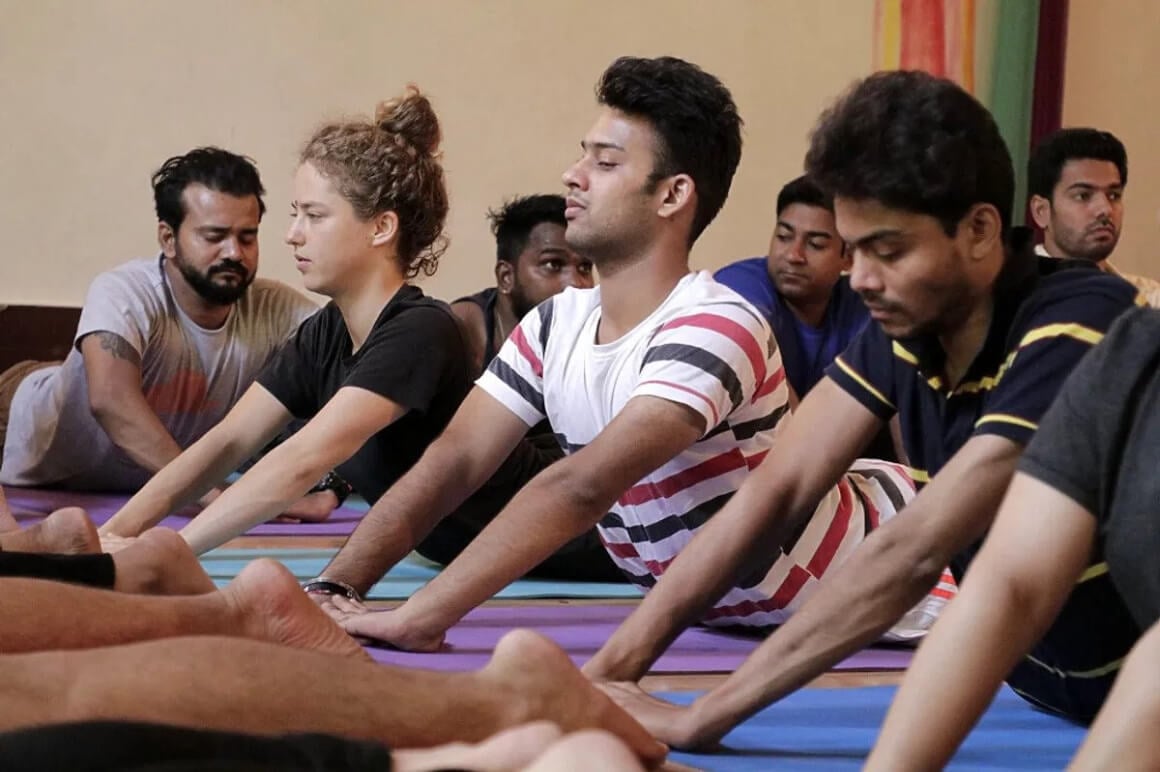 Price: $$$
Location: Dharamshala India
Have you ever wanted to go deep, rediscover who you really are, and do the work to transform your mind, body, and soul through ancient practices? This is exactly what this spiritual retreat offers.
Based at the home of the Dalai Lama, Dharamshala, it uses yoga sessions to tone and energize your body and meditation to train and delve into your mind. Hostels in Dharamshala itself cost as little as $4 a night, and it's a beautiful location with so many great activities, sights and activities. After your retreat, why not stay a while and explore?
You'll also be a part of energy work sessions to help cleanse your soul, and learn to use tools and practices from other traditions such as Buddhism, Tantra, Shamanism, and Osho. These help you with your own ability to heal and support you to forge forward on your life path with renewed purpose and energy.
This retreat will inspire you to break through the barriers from your path and follow your dreams and the inner calling of your heart.
It's also an intensive program, with training and activities from early morning to late at night and juices and meals that cleanse your body from the inside out, so be prepared to work hard!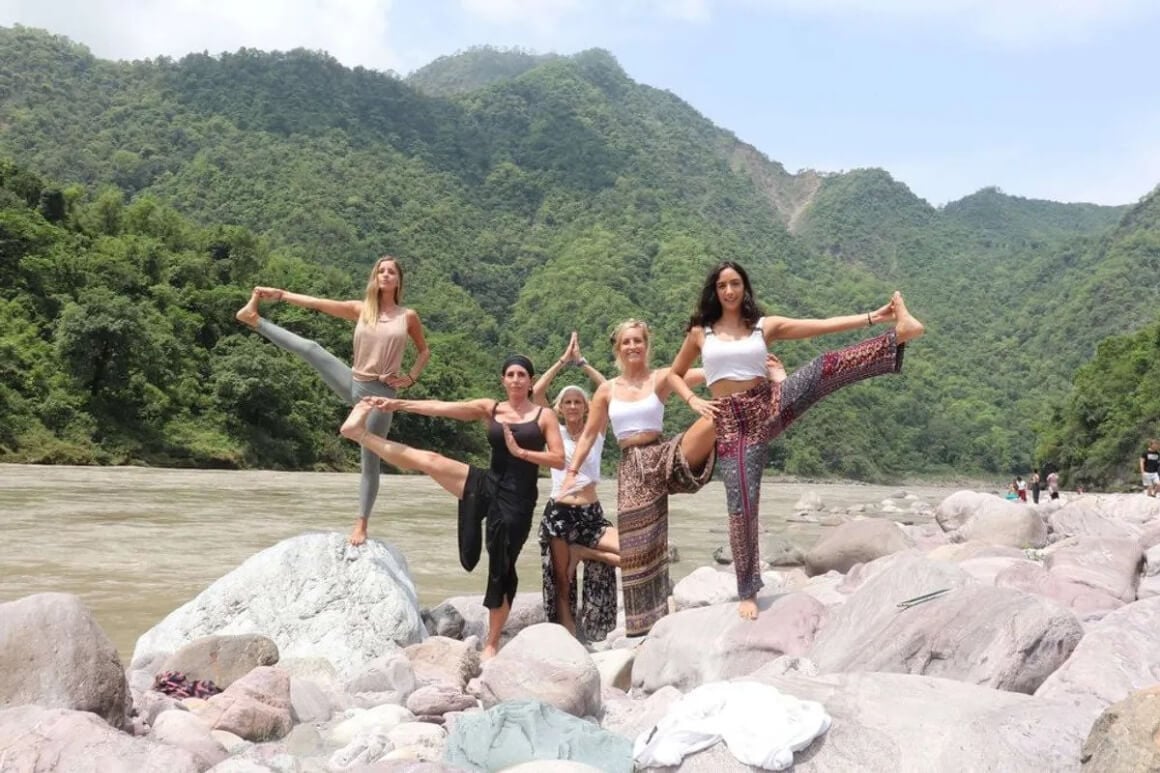 Price: $
Location: Rishikesh
This is a short yoga retreat in Rishikesh that's ideal for anyone looking for relaxation and rejuvenation but doesn't have a lot of time.
The course is designed to teach you the basics of yogic concepts and start you on the journey of using yoga as a vehicle for spiritual awakening and discourse while you trek your way through the Himalayan mountains.
If you're the intrepid type and enjoy exploring the external world as well as the internal one, then you'll enjoy this foray into the wilderness of the world and your own spirit.
During your stay, you'll also have sessions on meditation and breathing exercises that are linked with yogic traditions such as Dharana and Dhyana.
You'll also learn to maintain a serene mind and healthy body with nutritious vegetarian meals while staying in comfortable but simple accommodations that don't impede your spiritual growth.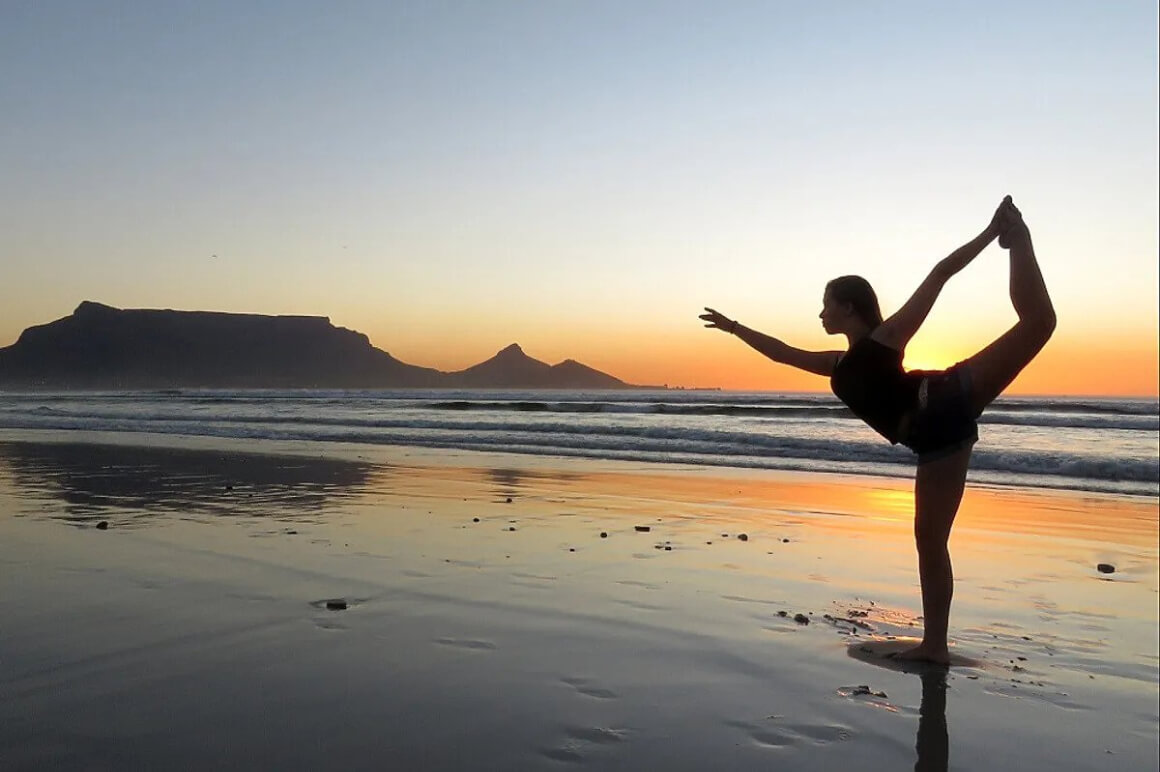 Located in the south of India, Goa is a famously romantic location, perfect for couples who want to connect with their inner selves and find peace together. The location boasts a mix of sandy beaches, historical monuments, lush forests, and Portuguese culture for you to explore.
The Goan yoga retreat itself uses movement to help you heal your inner self while making your outer self stronger. A variety of yoga disciplines are taught at the retreat, from Ashtanga to Hatha and General Yoga at beginner, intermediate, and advanced levels.
From the moment you awake in the beautiful natural surroundings of this spiritual retreat, you'll find yourself sinking into a more basic, spiritual frame of mind as you enjoy yoga to the sounds of the sea. Afterward, you'll enjoy a delicious vegetarian buffet and feed your body while nourishing your spirit at the same time.
Price: $
Location: Rishikesh
Nurture the connection between your mind, body, and soul where yogis have been doing so for centuries, at the food of the river Ganga and with the Himalayan mountains all around you.
This yoga and meditation retreat will help you learn yoga asana and philosophy as well as pranayama and meditation in a location with such serenity that you'll be heartbroken to leave.
This is a beginner-level retreat, so everyone is at the same level and there to learn, and what you'll learn is how to live a more balanced life with a stronger connection to the creator.
The retreat also offers vegan and vegetarian meals as well as refreshing energy that will linger long after you've gone home.
Have you sorted your accommodation yet?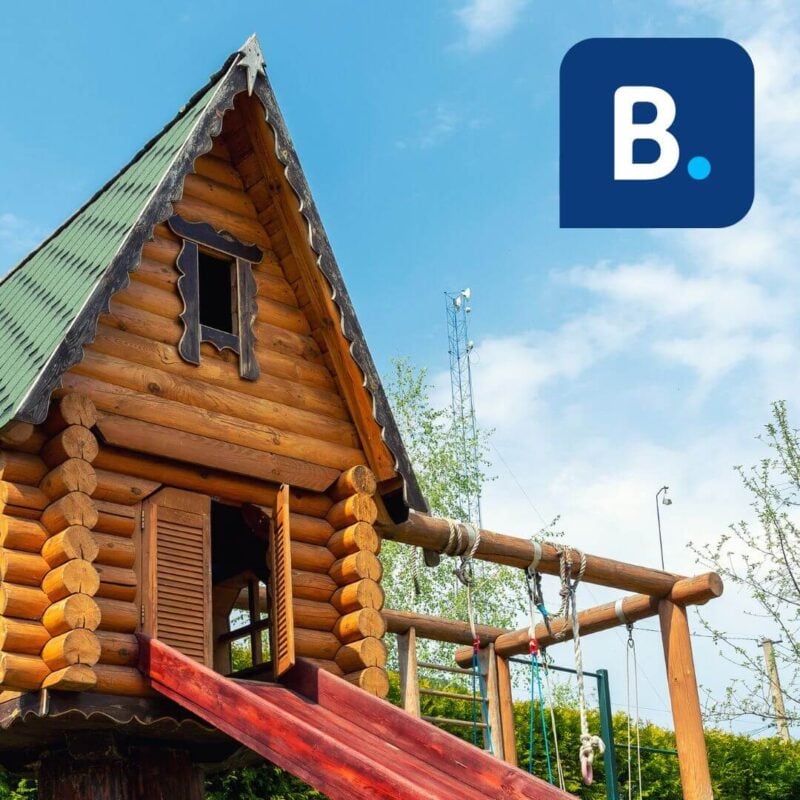 Get 15% OFF when you book through our link — and support the site you love so dearly 😉
Booking.com is quickly becoming our go-to for accommodation. From cheap hostels to stylish homestays and nice hotels, they've got it all!
View on Booking.com
Stress is an unavoidable part of modern life. But as the medical world has been telling people for years, it's also very dangerous and toxic to your body, your mind, and your soul.
This spiritual sanctuary focuses on improving your mental, physical, and spiritual well-being by lowering your stress levels and helping you manage them better in the future.
The program at the retreat is focused on helping you recognize the causes of your stress and how you manifest it through an Ayurvedic system.
What comes from this process is a personalized program that will help improve your sleeping patterns, ensure that you get the movement and nutrition you need to function at your best, and learn stress management skills that you can take home with you.
With hatha yoga for beginner and intermediate levels as well as meditation, massage, delicious food, and acupuncture, all of them by the beach, this retreat will leave you feeling better equipped to face your life back home.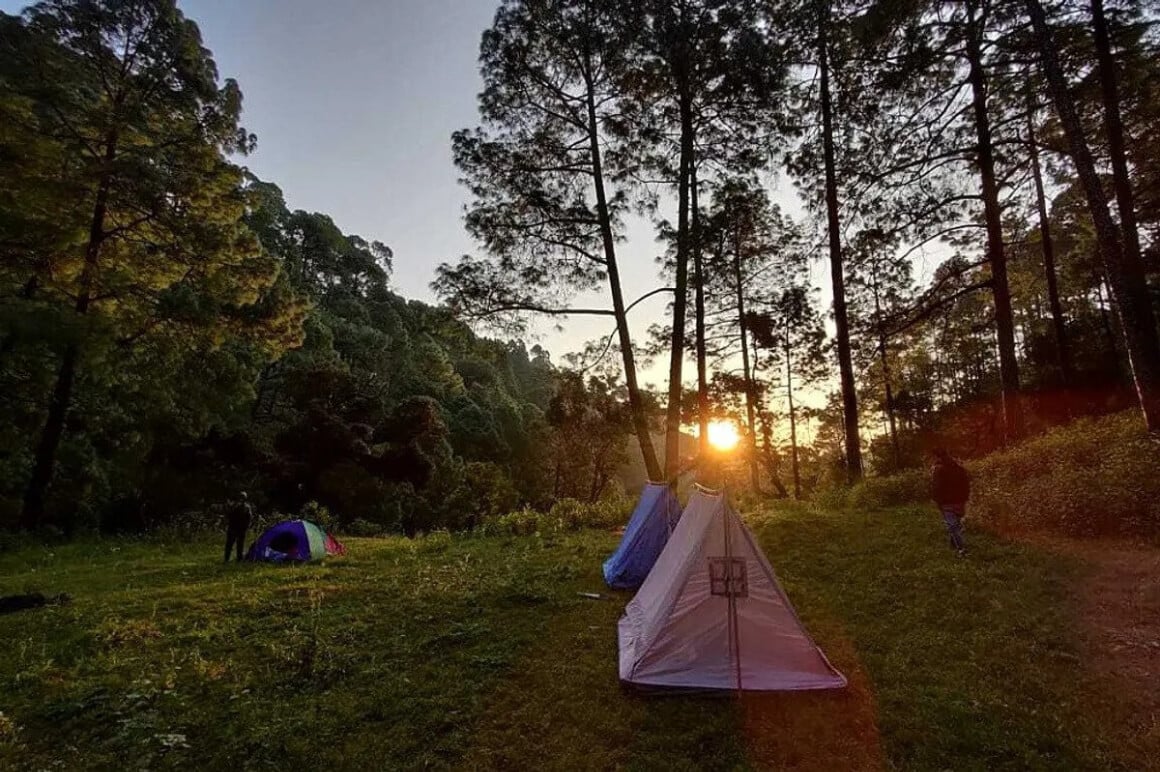 Price: $
Location: Nainital, Uttarakhand, India
Sometimes, the only way to escape from the clutter and noise in the modern world is to leave it behind. And that's exactly what you'll be able to do at this silent retreat.
Lasting six days, the retreat's specially designed meditation program is based on ancient and authentic techniques that will guide you into deep meditative states.
This definitely isn't a program for the faint of heart but for anyone who's spiritually inclined and is seeking wisdom to live more peaceful and connected lives.
The meditation program is held in selected areas of the Himalayas, with tent accommodation, to allow you to be as close to nature as possible. And yet don't expect to rough it during your stay, as the tents are comfortably equipped and delicious food will be supplied throughout your stay.
Best Spiritual Retreat in India for Solo Travelers – 6 Day Panchkarma Treatment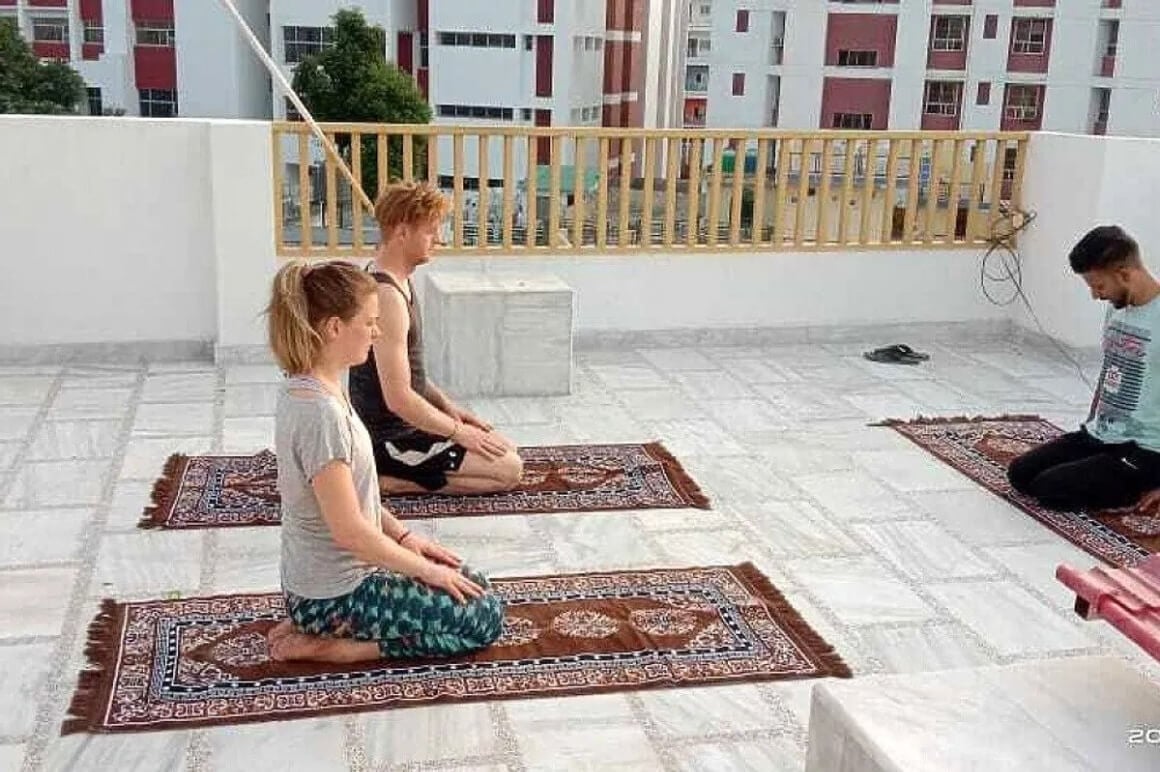 Price: $
Location: Rishikesh
This retreat is your chance to focus entirely on you, your body, and your soul. It's also your chance to indulge in panchakarma treatment, a treatment that helps to cleanse your body of all its impurities, with masters in the practice.
The treatments are totally personalized to your needs and your body and are supported by delicious seasonal food, yoga classes, and ayurvedic treatments to help you relax and recentre yourself.
The atmosphere at this sanctuary is quiet and inclusive, so it's ideal for solo travelers as well as for anyone traveling in groups and even for families! The rooms are clean, simple, and modern, and come in a variety of sizes to suit all guests.
Is This the Best Daypack EVER???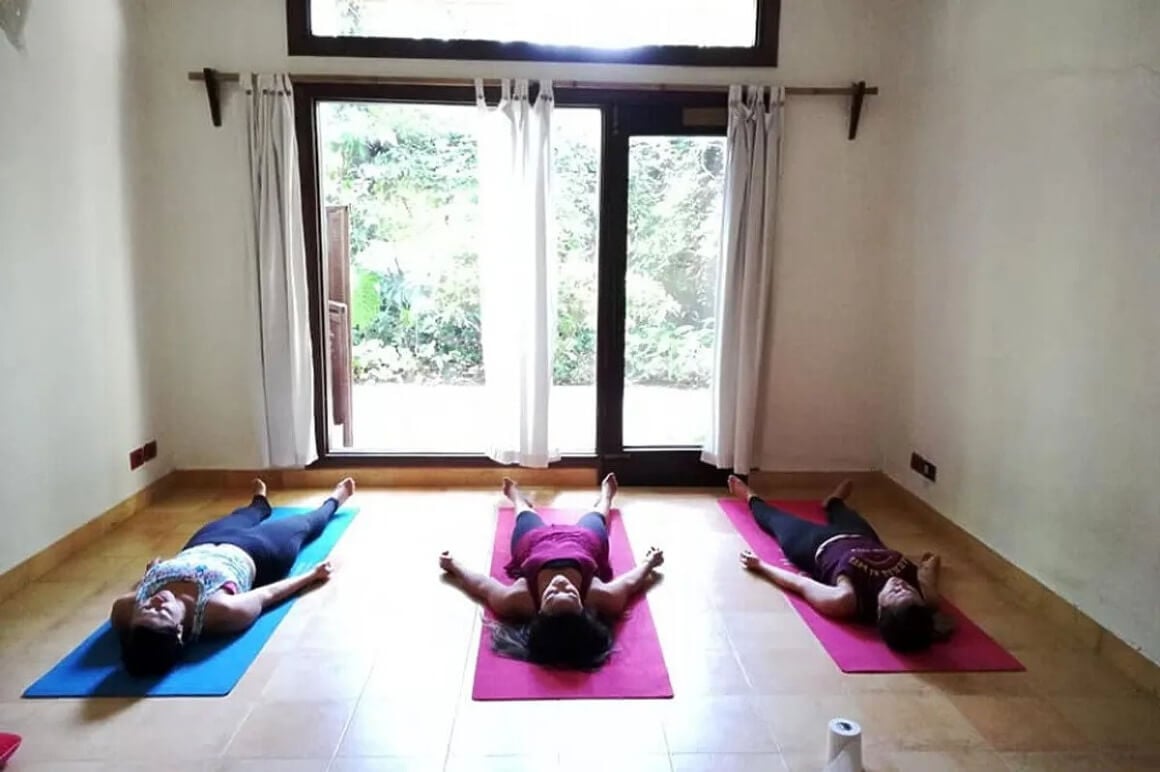 Price: $$$
Location: Dharamshala
Everyone's life journey is different but what remains the same is that sometimes, everyone needs a little help along the way. This retreat is designed to offer you personalized help to create the desired change in your life based on what you most want to do, see, and accomplish.
If you have the will to change, this spiritual retreat in India will provide you with the support and framework for that change, with yoga and meditation practices that help deliver complete wellness to your mind, body, and emotions.
This approach to wellness is surprisingly simple but has stood the test of time and will help you enhance the wellness, meaning, and purpose in your life.
At this retreat, you can receive help with a range of emotional issues and blocks as well as cleansing meals that will maximize your nutritional intake and supportive staff and fellow seekers.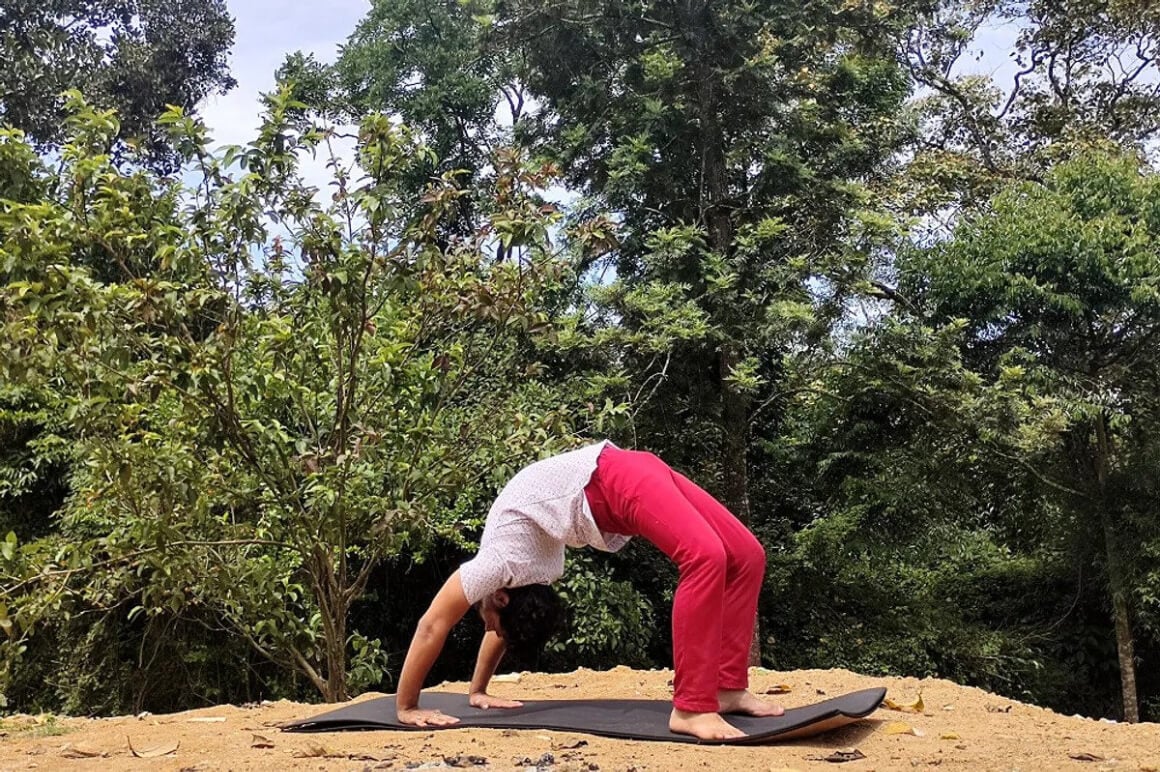 Price: $
Location: Madikeri, Karnataka, India
You will need to be in reasonably good shape to visit this spiritual retreat, so make sure that you visit your doctor first. It espouses the idea of fasting as a health and spiritual practice that is designed to test your willpower, cleanse the body, and lose weight.
If your food choices haven't been the best and you're struggling with your physical health, then you can reset during your time at this sanctuary.
During your stay, you'll sip water with Ayurveda herbs that are designed to purify your body. These herbs have been used in traditional medicine for centuries to prevent diseases and ailments and to improve overall health.
Meanwhile, you'll strengthen your body with yoga and your heart and soul with mantra chanting in a serene and nurturing natural environment that helps you transform and find lasting happiness.
Don't forget insurance
ALWAYS sort out your backpacker insurance before your trip. There's plenty to choose from in that department, but a good place to start is Safety Wing.
They offer month-to-month payments, no lock-in contracts, and require absolutely no itineraries: that's the exact kind of insurance long-term travellers and digital nomads need.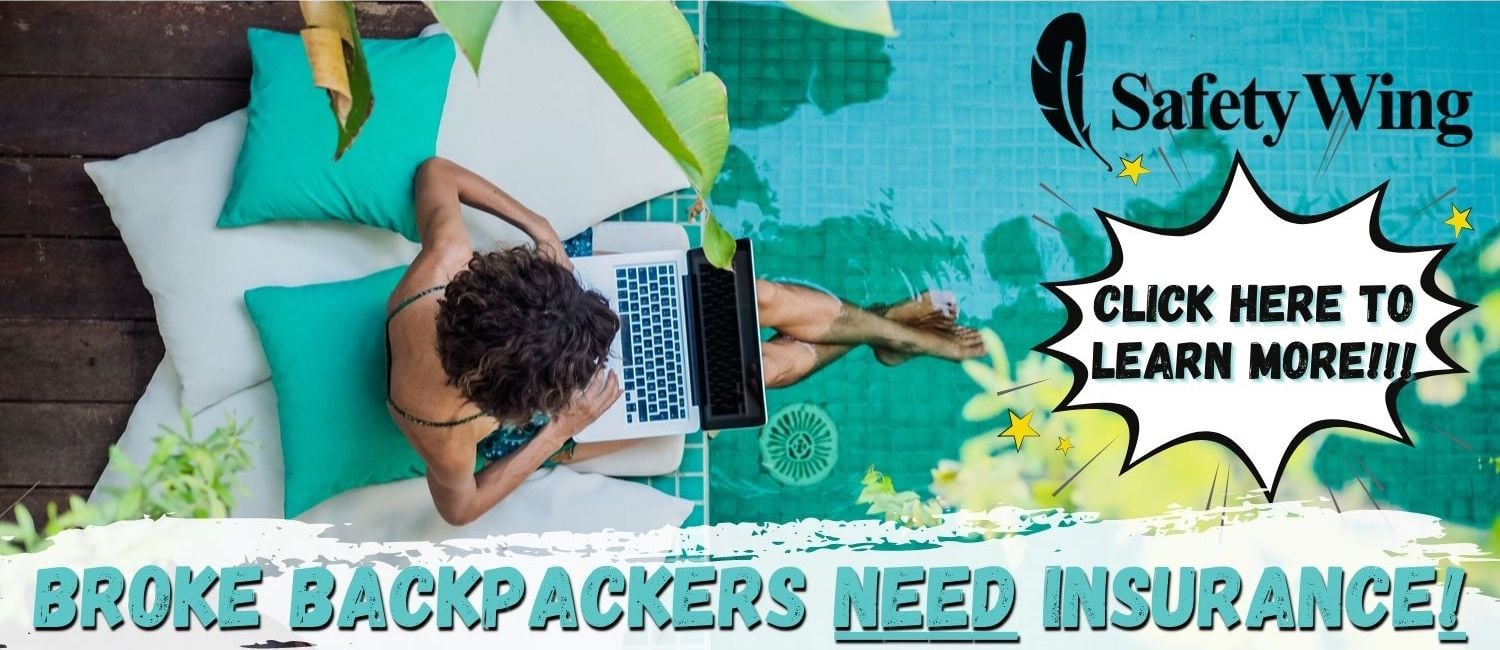 SafetyWing is cheap, easy, and admin-free: just sign up lickety-split so you can get back to it!
Click the button below to learn more about SafetyWing's setup or read our insider review for the full tasty scoop.
Final Thoughts on Spiritual Retreats in India
A spiritual retreat is your chance to tap into your inner wisdom and find sanctuary from the noise and rush of the modern world.
Indulging in a retreat in India, arguably one of the birthplaces of many of the wisdom and traditions that drive modern spiritual retreats, is an experience no one should miss out on.
If you're ready to seek your own inner peace and internal source of health and wellness, but still not sure which retreat is right for you, then I invite you to look back at my top choice, the 7 Day Spiritual Yoga & Meditation Retreat.
Not only will it give you a good grounding in yoga traditions, but it's also located in such a sacred and spiritual landscape that you won't be able to help but be inspired to enhance your way of living.
Whichever retreat you choose, there is no doubt that the magic of India will help to recharge and rejuvenate your mind, body and soul.
---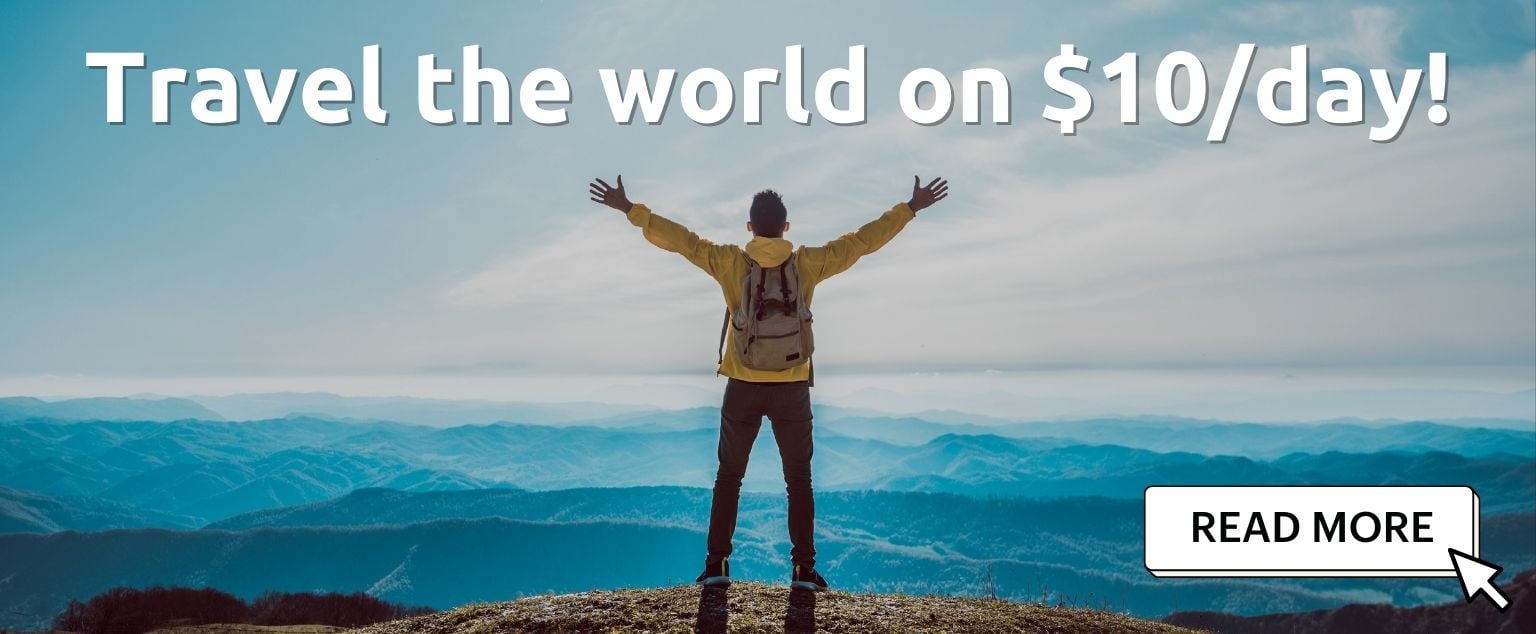 And for transparency's sake, please know that some of the links in our content are affiliate links. That means that if you book your accommodation, buy your gear, or sort your insurance through our link, we earn a small commission (at no extra cost to you). That said, we only link to the gear we trust and never recommend services we don't believe are up to scratch. Again, thank you!