Rishikesh is THE land of Yoga. It has welcomed new and old yogis into its spiritual atmosphere for years. Cradled in the Himalayas, the city offers an oasis of tranquility and peace that can be unparalleled anywhere else.
So many people travel to India for many different reasons. But, most travel to Rishikesh to experience the rejuvenating effects of yoga and meditation. The holy land is renowned for its yoga retreats and gives you the chance to have a much-needed break from your everyday life.
If you're being pulled to practice the art of yoga in the world's yoga capital, well, you've come to the right place.
Welcome to my ultimate guide to the best Yoga Retreats in Rishikesh. Sit comfortable, grab a nice cup of tea and your notepad and lets delve into this!
Why Should You Consider a Yoga Retreat in Rishikesh?
Anyone who is into Yoga and is travelling to India simply MUST visit Rishikesh. Rishikesh is located in Northern India, right on the famous Ganges River. Known as the yoga capital of the world, Rishikesh is known for many things, but predominantly for its spiritual atmosphere.
It has a strong Ayurvedic culture based on ancient Indian medicine and focuses on preventative healthcare, yoga, herbal remedies, massage therapy, and meditation. I don't know about you, but I can't think of a better place to go to a yoga retreat.
The city is home to some of the best spiritual retreats in India. Many yoga schools here are offering retreats ranging from weekend getaways to longer week-long retreats.
Not only will you be able to practice yoga, but you'll also get the chance to learn about its rich culture. Rishikesh is full of unique temples, sacred rivers, and ancient caves.
The teachings of yoga go hand in hand with the ways of life in India. So, it's the perfect place to learn about its principles and practice them in a peaceful environment.
While maybe you're no beginner to the world of yoga, being in an environment with people from all over the world can give you a fresh perspective on your practice. Especially when you're being taught by some of the world's most experienced and renowned yoga teachers.
What Can You Expect From a Yoga Retreat in Rishikesh?
Yoga retreats in Rishikesh offer a variety of activities; including Hatha yoga, Ashtanga yoga, meditation classes, and chanting sessions. You can also participate in daily workshops covering nutrition, Ayurveda, self-reflection, and more.
You'll also find that many retreats offer private yoga classes or group classes so that you can practice at your own level. Beginners to experts are welcome at most retreats in Rishikesh. There are also numerous excursions and activities to explore the area, such as trekking, rafting, or exploring local temples and villages.
There's nothing quite like sitting by one of the most beautiful places in India, the Ganges River, with old and new friends while watching a beautiful sunset. It's an experience that will stay with you long after the retreat.
During your journey of self-discovery, you will also have the opportunity to savor delicious Indian meals. Indian food is next-level good; let's be real. What better way to nourish your body than with traditional, home-cooked vegetarian meals? Especially those that will leave you feeling energized and happy.
Accommodation in Rishikesh retreats will range from luxurious spa-like settings to simple bare necessities, depending on your budget. But, if you're traveling to India, hoping to discover yourself and reconnect with nature, then lush accommodation might not be needed. Just go where the vibes feel good.

Unlock Our GREATEST Travel Secrets!
Sign up for our newsletter and get the best travel tips delivered right to your inbox.
How to Choose the Right Yoga Retreat in Rishikesh for You
Choosing the right yoga retreat in Rishikesh for you is no easy feat. I mean, it's the yoga capital of the world, so the options are truly limitless. To help make a decision, it's crucial to consider your goals.
Are you looking for a program that is more intense and focused on spiritual growth or one that is a bit softer, focusing mainly on the physical practice of yoga? Are you searching for a retreat that provides particular services such as ayurvedic massages or hiking?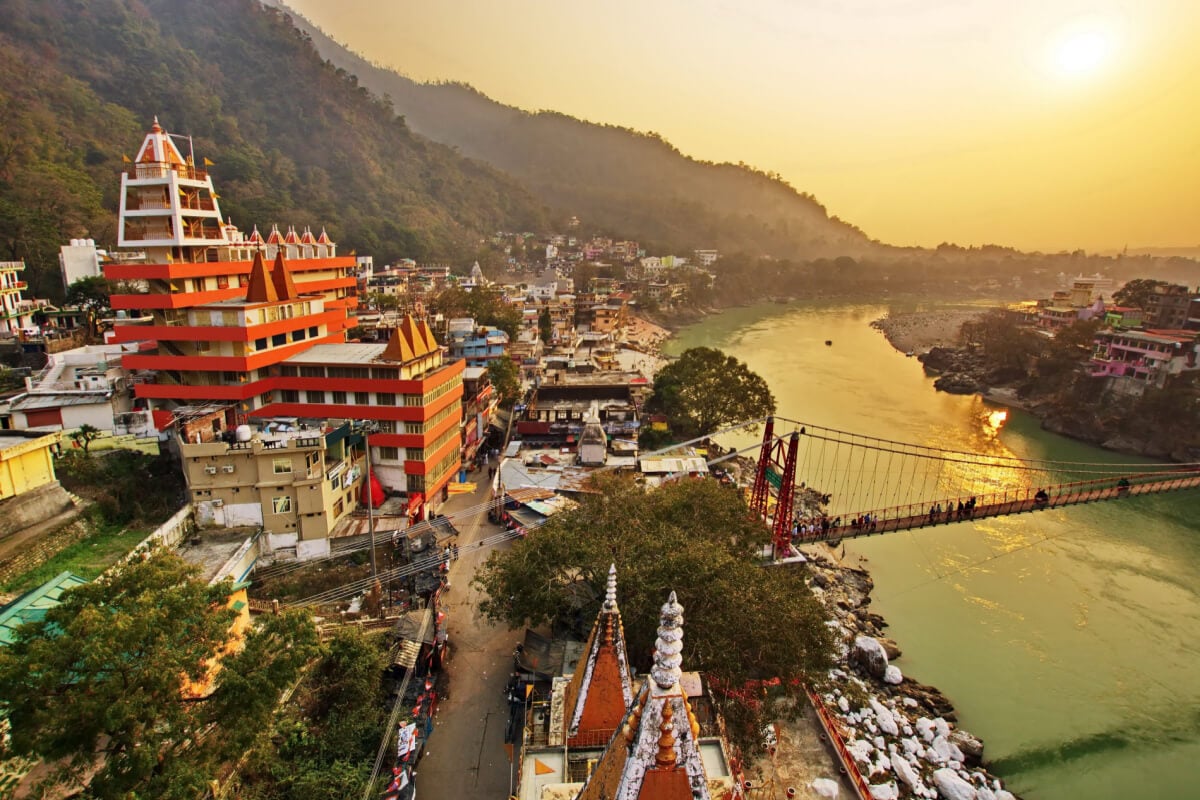 Another equally important factor is your budget. While India is known as an inexpensive destination, yoga retreats can cost anywhere from a few hundred dollars to thousands of dollars. Oh, and don't forget the plane ticket to get there.
It's essential to take this all into account before committing. Yoga is supposed to clear your mind, and we don't want anyone stressed about their budget.
Make sure to do your research on the different retreat packages available and read reviews from others who have attended the retreat in the past. This is my favorite way to know what I'm really getting into. Reviews can help you understand what to expect so you make the best decision for yourself.
Location
Rishikesh is an Indian pilgrimage town that is one of the holiest Hindu sites and the most popular destination for yoga retreats in the country. You seriously couldn't choose a better location to escape the hustle and bustle of everyday life.
It's nestled in the foothills of the Himalayas, giving it an ethereal kind of beauty that you can't find anywhere else. The city is known for its stunning mountain views, crystal-clear rivers, and peaceful atmosphere. If the yoga doesn't take your breath away, the location definitely will.
Practices
Many retreats in Rishikesh will help you start or deepen your yoga practices. India has always been known for its spiritual practices. Attending one of these retreats will help you dig deeper into your spirituality and find any clarity you've been looking for.
Most of the yoga retreats in Rishikesh offer meditation and Ayurveda practices simultaneously. Meditation in India is deeply tied to spiritual and religious traditions. It can often feel and seem like an out-of-body experience being guided by the best teachers in all of India.
If you're not familiar with Ayurveda, don't worry! It is an ancient holistic healing system that focuses on finding balance in your body. You will learn about nutrition, massage, herbalism, and other practices to help you find the inner and outer balance you're looking for.
Another practice often found in Rishikesh is silent retreats. This practice teaches you to connect with yourself and your surroundings by spending time with your own thoughts and imagination.
Silent retreats have a rich history in India. They provide an opportunity to escape the chaos of the modern world and explore your inner self.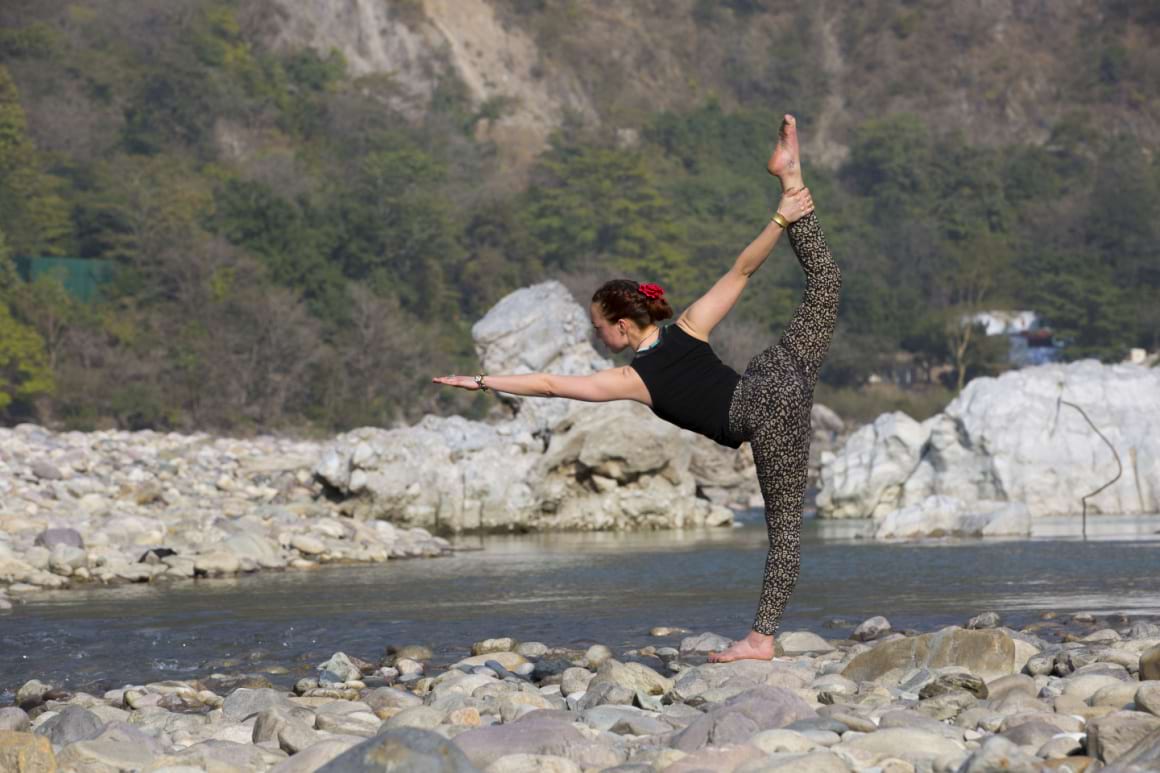 Price
Yoga retreats in Rishikesh have a wide range of costs, varying from about $50 to around $1000. This is perfect for travelers that are on a tight budget. The determining factors for the price include the duration of your stay, the quality and type of accommodation provided, and the range of activities offered during your visit.
For example, if you want a private room, the cost will be higher than if you opt to for a dorm room in one of the hostels in Rishikesh. Similarly, if you want to attend more workshops and classes, this also can add to the total cost of the retreat.
Perks
What is a more fantastic perk than attending a yoga retreat in the yoga capital? I don't think it gets much better than that. You can feel the energy as soon as you arrive in the city and start to embrace the spiritual atmosphere. As you explore the city, you will immerse yourself in history and culture, with many temples and monuments to visit during your stay.
Another incredible perk of going to a yoga retreat in Rishikesh, India, is their outstanding vegetarian cuisine. Many retreat packages include these delicious dishes such as Kafuli, making it a treat for foodies like me.
Duration
Rishikesh yoga retreats are thoughtfully designed programs with a specific duration to ensure you receive all necessary teachings and practices. This allows you to really get everything out of the retreat you're hoping for.
If you need a few days away, there are 2-3 day retreats. But generally, most packages are 5-7 days long. However, some can last up to 14 days or even longer for those who wish to immerse themselves in yoga's practice and culture.
The Future of the SIM Card is HERE!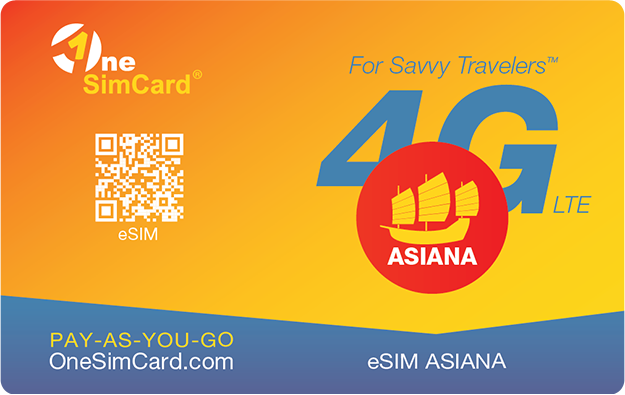 A new country, a new contract, a new piece of plastic – booooring. Instead, buy an eSIM!
An eSIM works just like an app: you buy it, you download it, and BOOM! You're connected. It's just that easy.
Is your phone eSIM ready? Read about how e-Sims work or click below to see one of the top eSIM providers on the market and ditch the plastic.
Buy an eSIM!
The Top 10 Yoga Retreats in Rishikesh
Have I convinced you that Rishikesh is the ultimate yoga destination? Check out this list of the top yoga retreats in Rishikesh to find the one for you!
Price: $1,000 +
Location: Rishikesh
If you're looking for the ultimate yoga retreat in Rishikesh, then this 8-day Blissful Ayurvedic Detox and Yoga Retreat is a great choice.
You'll be able to indulge in a week of rejuvenation with yoga, Ayurvedic massage, Himalayan spa treatments, and delicious vegetarian meals. Oh, and workshops on how you can take Ayurveda into your daily life.
For 8 days, you'll experience a multitude of different avenues toward wellness. Examples include relaxation of the mind, revitalization of the body, self-discovery, and spiritual healing. Skilled teachers will guide you through different styles of yoga. All of which will help you unleash the full potential of your practice according to your needs.
There are many different types of yoga classes available, such as Hatha, Kundalini, Vinyasa Flow, Nindra, and Restorative Practices, so everyone can find one they like. Additionally, a 60-minute massage treatment will be provided each day to help eliminate toxins accumulated during your stay.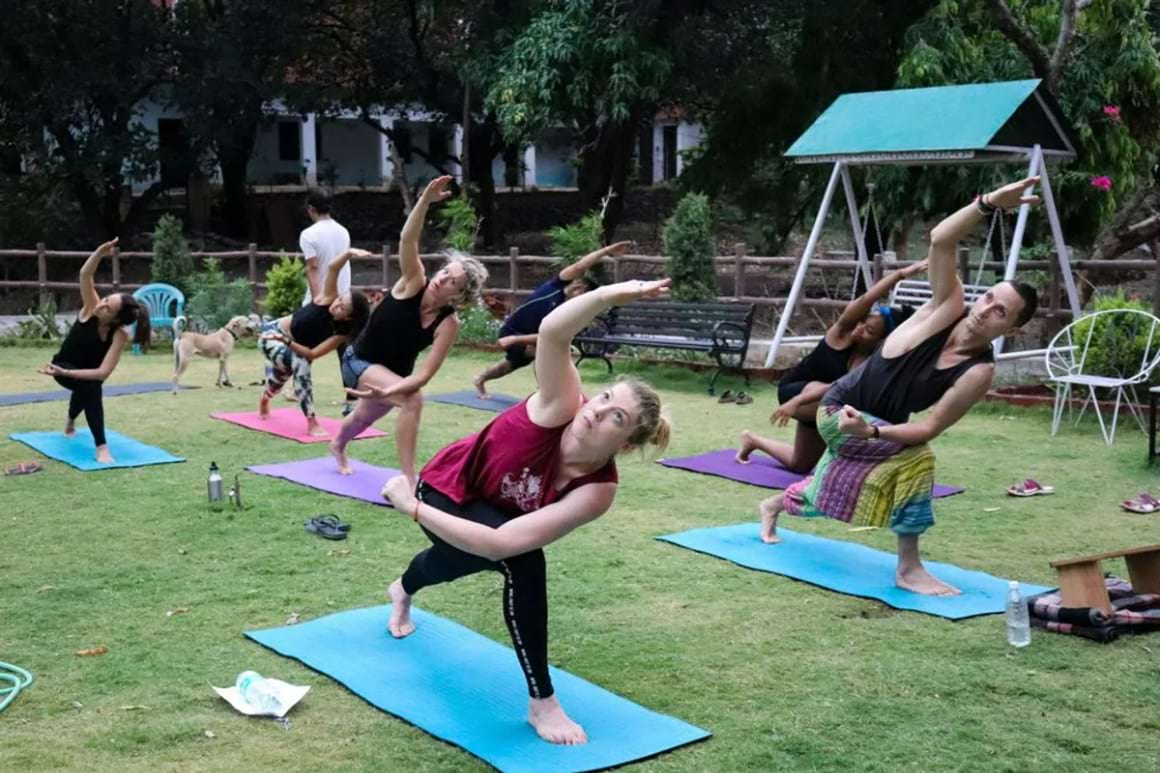 Price: $88 +
Location: Rishikesh
For those who need to work around a smaller budget, then this 3-day Himalayan Yoga Retreat is an excellent option. The classes are also geared towards beginner yogis, so you can feel confident in the fact that you won't be out of your depth.
This program aims to help yoga students explore and uncover their inner reality through a guided experience. The program includes an introduction to basic yogic concepts and hiking trips in the mountains.
You can choose between sleeping in a shared room to lower your cost or spending a little more and having a room all to yourself. Either way, you'll enjoy a beautiful introductory experience to the practice of yoga and its potential in your life.
Month to month payments, no lock-in contracts, and no itineraries required: that's the exact kind of insurance digital nomads and long-term traveller types need. Cover yo' pretty little self while you live the DREAM!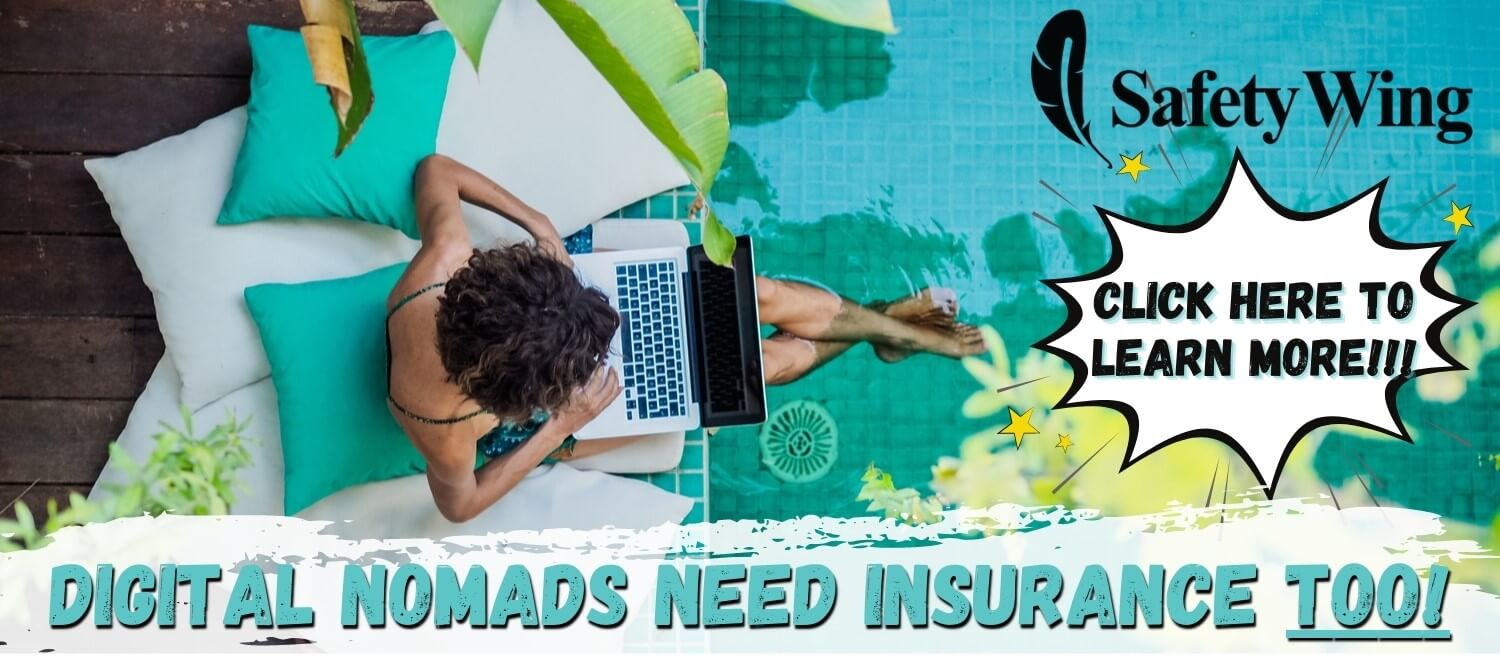 SafetyWing is cheap, easy, and admin-free: just sign up lickety-split so you can get back to work! Click the button below to learn more about SafetyWing's setup or read our insider review for the full tasty scoop.
Price: $177+
Location: Rishikesh
Immerse yourself in the beautiful nature of Rishikesh while experiencing this 4-day yoga retreat. Here, you can enjoy the beauty of the Himalayan range with daily hikes and learn more about the sacred history of this majestic area.
You'll start your day with a morning yoga practice and end it with a calming meditation practice. In between, you can participate in different guided hikes that will explore the breathtaking waterfalls of the Himalayas. This is a great opportunity to reflect on yourself and find inner peace in the middle of nature.
Their classes are suitable for all levels, from the beginner to those that are a bit more experienced. Each yoga session will help you dive deeper into your outer and inner strength and balance.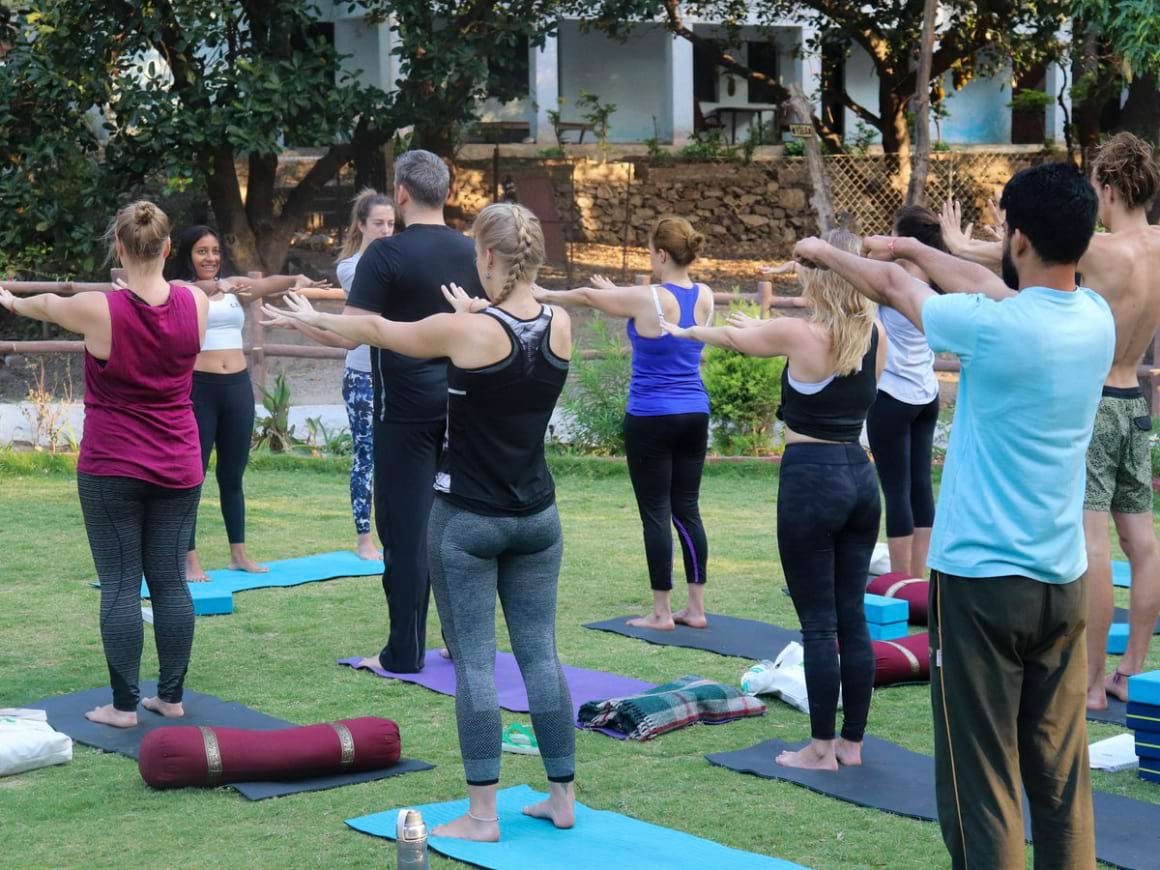 Price: $600+
Location: Rishikesh
If you're looking for a longer retreat to help you relax and reconnect with your body and soul, then this is the perfect retreat for you. This 2-week long yoga retreat in Rishikesh will give you all the time you need to fully recharge and rejuvenate while teaching your incredible life-long skills.
The goal of this 14-day yoga and Ayurveda course is to help participants explore their inner thoughts and develop a balanced way of living. Ayurveda is an ancient practice rooted in Vedic culture that promotes healing and wellness through specific exercises. It's closely related to yoga and offers a scientific approach to understanding the body, mind, and soul.
After 2 weeks with the incredible teachers at this retreat, you'll have a deeper understanding of your body. You'll know what it needs for health and balance, and how to stay in touch with the right kind of energy.
Forget boring accommodation… book yourself an EPIC STAY!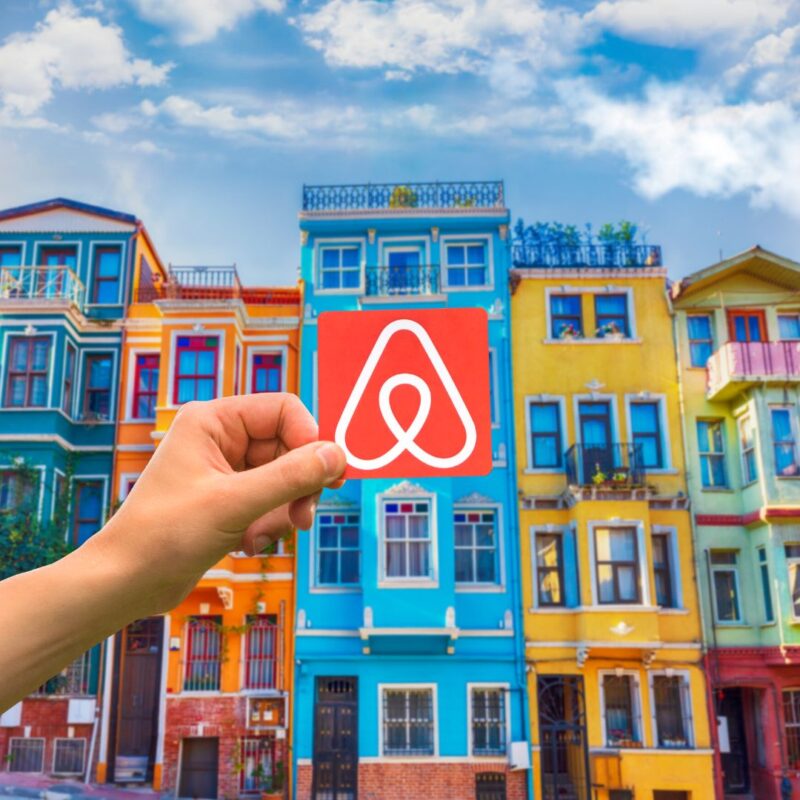 Why stay in a naff hotel when you can stay in a cosy, stylish local house instead? And for half the money too!
Stay somewhere EPIC and save your hard-earned dollars — from houses to barns to castles and caves, there is an Airbnb for every occasion!
Book an EPIC Stay
Price: $460 +
Location: Rishikesh
This retreat offers an abundance of activities to help you get in touch with your true self and find physical, mental, emotional, and spiritual balance.
You'll have the opportunity to practice yoga, meditate daily, and participate in Ayurveda and Panchakarma practices. You'll also enjoy hikes to the Himalayan foothills, take part in beach yoga, and visit some of the famous temples.
By the end of this retreat, you'll have a greater understanding of yourself and how to make daily choices that will keep you balanced and healthy.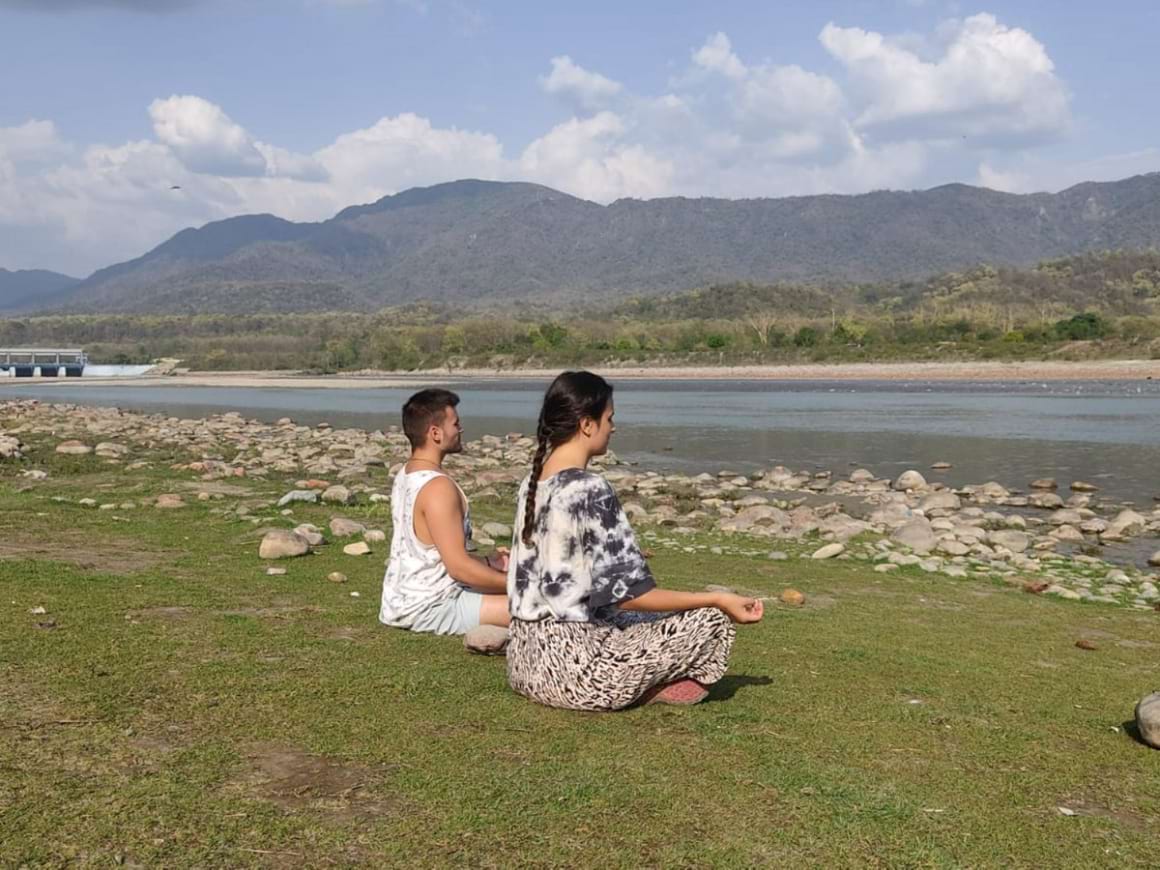 Price: $235+
Location: Rishikesh
If you find it difficult to relax and let go, this retreat is just what you need. This 8-day relaxation and restoration yoga retreat will give you the tools to reconnect with your body and spirit.
You'll learn how to breathe properly, practice asanas and pranayama, take part in guided meditations, and have morning and evening yoga classes. Many of the classes take place outdoors at the foot of the mountains, giving you a truly serene experience.
You'll learn all kinds of tools and techniques for how to relax in your day-to-day life.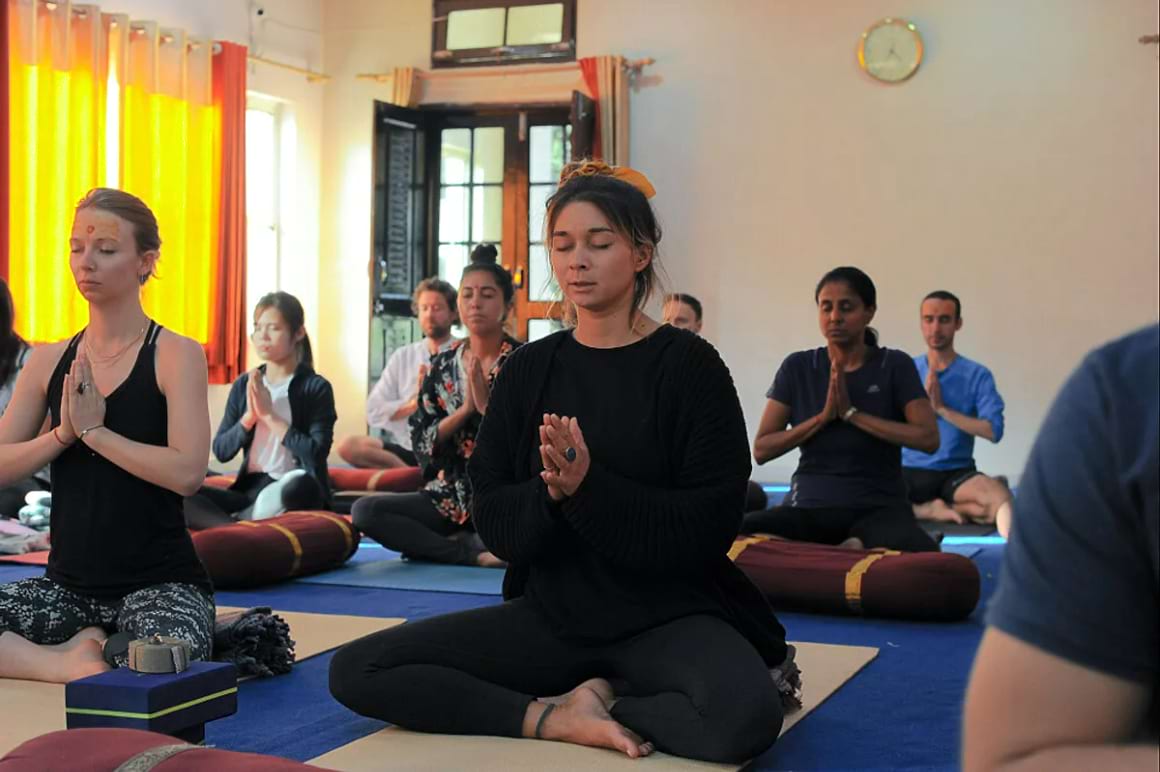 Price: $360 +
Location: Rishikesh
In India, meditation and yoga are interconnected practices that can be combined to promote healing, rejuvenation, and mind-body-soul connection. At this retreat, you'll have an opportunity to learn how yoga can serve as a tool for calming the mind, strengthening the body, and gaining spiritual insight.
Beginners or expert yogis are welcome at this spiritual sanctuary. Your schedule will be packed full of yoga, learning sessions, and meditation techniques. All this is accompanied by a delicious vegetarian menu and warm hospitality.
Is This the Best Daypack EVER???
Price: $770+
Location: Rishikesh
A silent retreat in the Himalayas can provide the opportunity to observe your own thoughts in a beautiful environment. In our fast-paced, noisy world, taking a break and focusing on your inner self is so important for healing, self-discovery, and personal development.
You'll enjoy peaceful walks in the forest without any talking and meditate by the Ganges. As well as getting plenty of quiet time, you'll also have the opportunity to participate in yoga and meditation classes every day.
This helps you to watch the patterns of your thoughts and redirect them without criticizing yourself but simply observing.
Price: $225+
Location: Rishikesh
Sound healing has become a very popular form of healing and release in the yoga community. At this sound healing retreat, you'll learn how to use sound to cleanse and purify yourself from energy blockages. All allowing for greater living in harmony with nature.
The course will involve special breathing exercises and yogic practices, meditation techniques, and mantra chanting. Also, a variety of activities are designed to help you find inner peace and relaxation.
You'll also experience a unique combination of yoga, sound healing, and meditation mantras that will provide a healing atmosphere.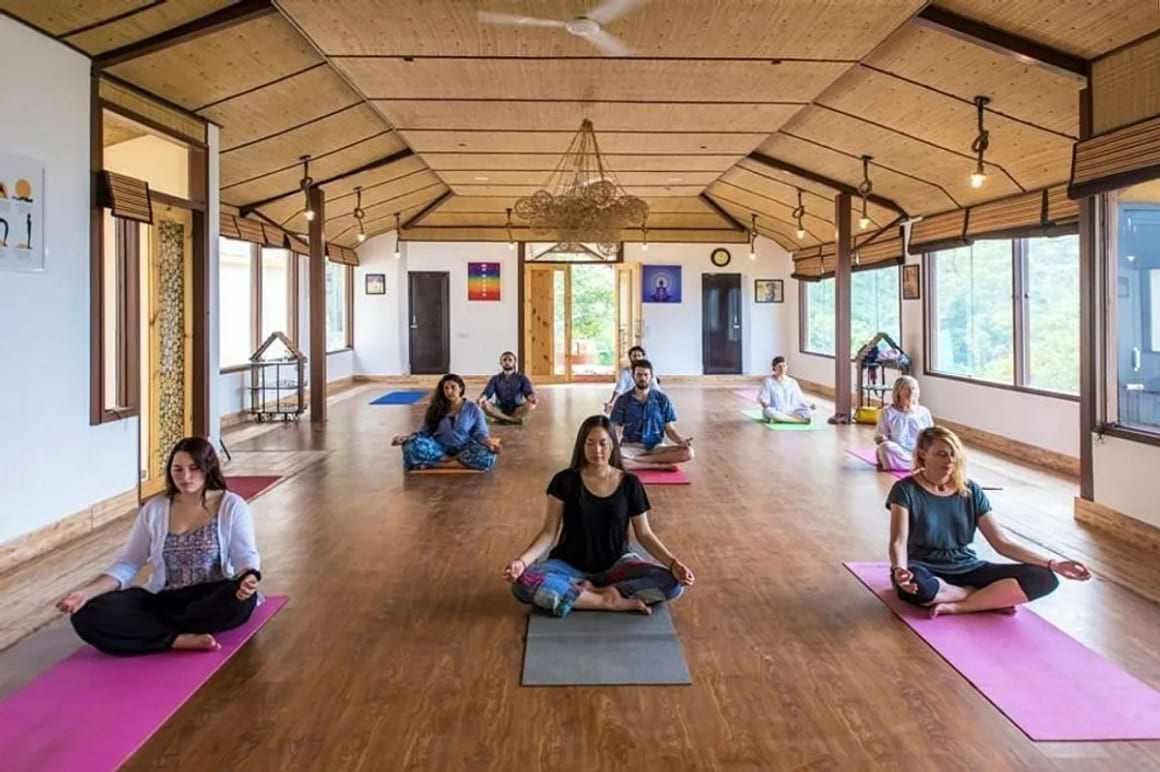 Price: $650 +
Location: Rishikesh
If you can't tell by now, yoga and Ayurveda truly go hand in hand in Rishikesh. While so many of the retreats offer some form of these practices, this particular retreat takes it to the next level. This is the best yoga retreat with Ayurvedic practices in Rishikesh and will give you a truly unique experience.
Transform your mind and body with this 6-day detox program that offers yoga, meditation, and Ayurveda classes. This retreat will take you on a journey of self-exploration and transformation.
You'll learn the basics of Ayurveda, including diet and lifestyle practices, as well as breathing techniques and postures to purify the body. By the end of this retreat, you should be feeling a lot lighter and more in tune with your body.
Don't Forget Travel Insurance
If you're traveling to India, don't forget some good travel insurance! Don't go on a healing journey and come back injured!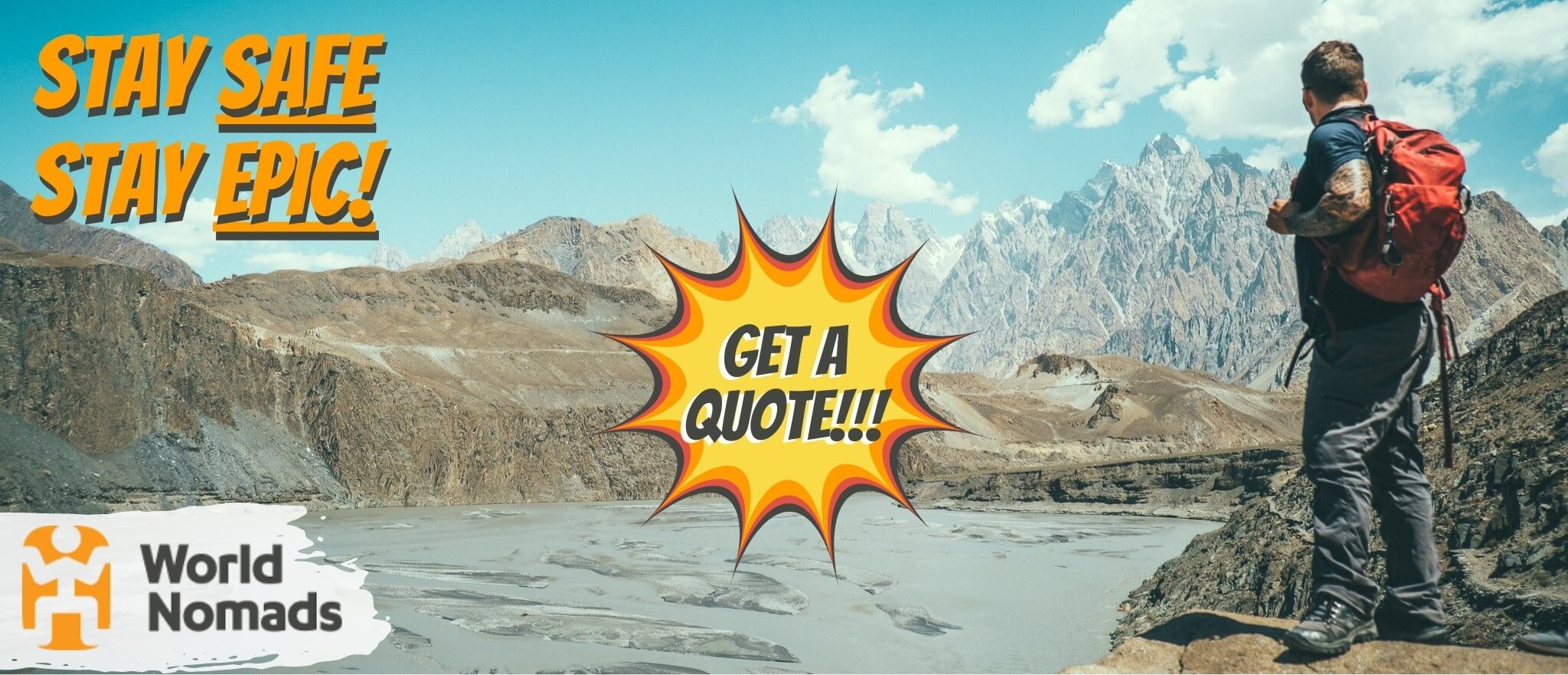 World Nomads' mission is to support and encourage travellers to explore their boundaries. They offer simple & flexible travel insurance, and safety advice to help you travel confidently.
They've been doing it since 2002 – protecting, connecting, and inspiring independent travellers just like you.
Get a quote below or read our in-depth review!
World Nomads provides travel insurance for travelers in over 100 countries. As an affiliate, we receive a fee when you get a quote from World Nomads using this link. We do not represent World Nomads. This is information only and not a recommendation to buy travel insurance.
Final Thoughts on Yoga Retreats in Rishikesh
If you want to go to the top yoga spot in the world, then Rishikesh has to be in your future. The spiritual energy in the city will give you a sense of clarity and self-wisdom that you can bring home with you.
If you're not sure which retreat is best for you, I recommend the 8-Day Blissful Ayurvedic Detox. It offers a little bit of everything. But if you don't have a full week to dedicate to a retreat, I highly recommend the 4-Day Refreshing Waterfall, Hiking & Yoga Retreat. You'll have some fun, do some yoga, and connect with nature.
Life has a way of getting crazy, but it doesn't always have to be that way. Taking time to disconnect and find your inner peace is very important, and I suggest taking a yoga retreat in Rishikesh as the perfect way to do it.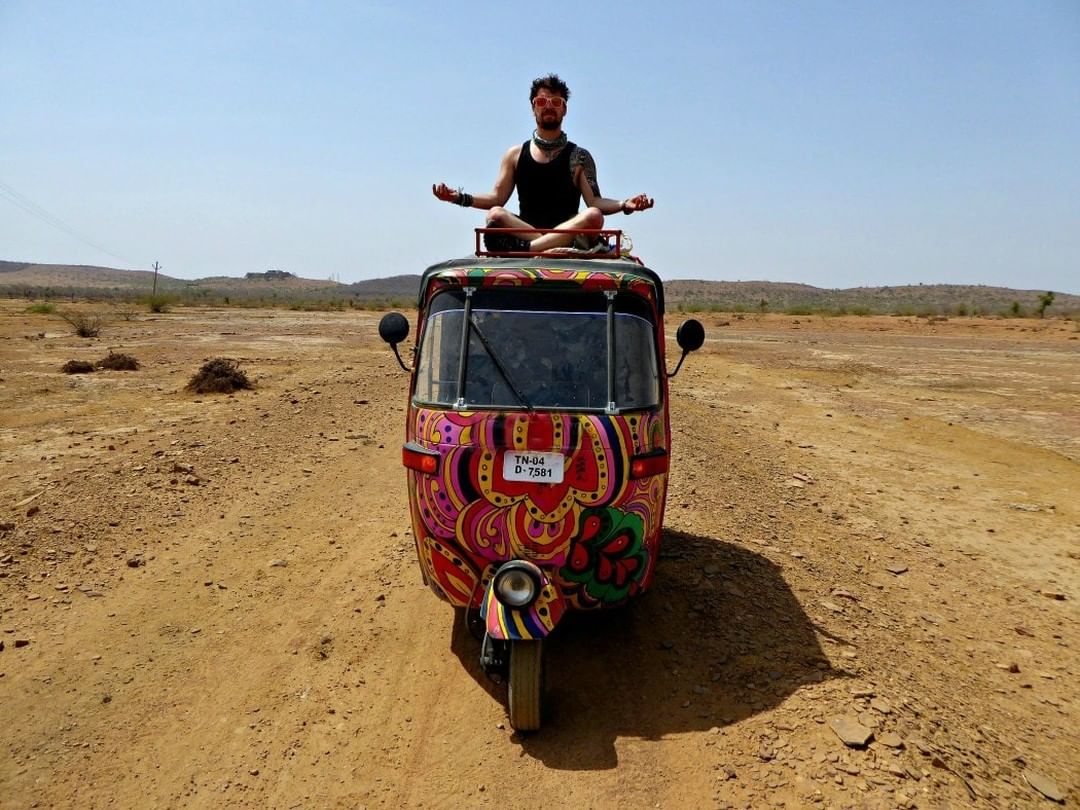 ---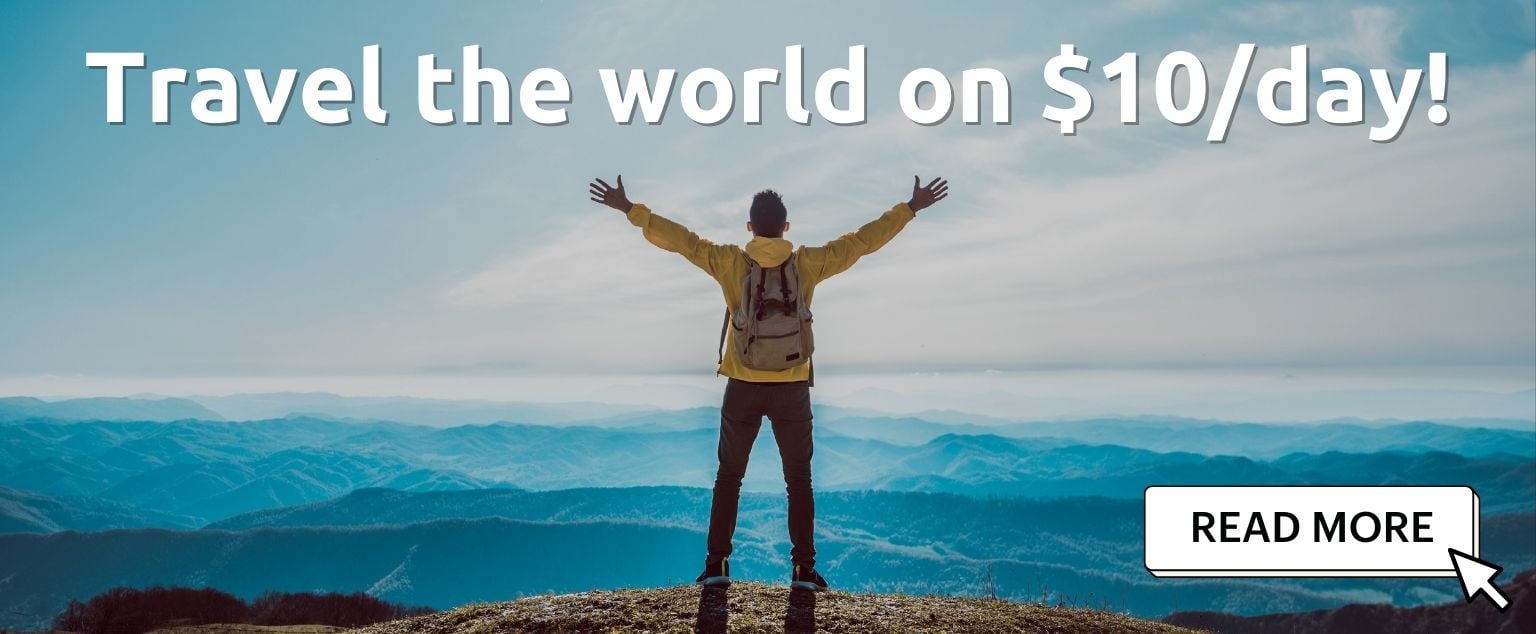 And for transparency's sake, please know that some of the links in our content are affiliate links. That means that if you book your accommodation, buy your gear, or sort your insurance through our link, we earn a small commission (at no extra cost to you). That said, we only link to the gear we trust and never recommend services we don't believe are up to scratch. Again, thank you!