Gorgeous Goa is India's smallest state stretching along the shores of the warm Arabian Sea. It has been a jewl in the crown of Indian tourism since the 1960's attracting hippies and sun-seekers each winter.
Goa (like all of India) is a place of celebrations and you're bound to experience a festival or parade sometime during your stay. The wonderfully festive province of Goa will remind you that there's always a reason to celebrate (ie, you are alive)!
Its rich cultural history and lush forests make it a wonderful place to explore and there are some great guided tours on offer. If you're looking for the perfect way to spend your time in Goa, you've come to the right place because we've put together the ultimate Goa itinerary.
Need some info about visiting Goa? Then read on!
When you talk about backpacking India, you'll quickly hear all about Goa, which is undoubtedly one of the most laidback and beautiful places in the entire country.
Whilst Goa is India's smallest state, it is still nevertheless a state and is as big as some small countries. This itinerary covers the entire state from North to South and with several incursions inland. Therefore, to execute this Goa itinerary in 3 days you will need to change accommodation a few times.
The good news is that finding places to stay in Goa is pretty easy wherever you are. There are loads of guest houses, party hostels, hotels and homestays all eager for foreigners to crash – it is usually as simple as turning up in town and asking around.
The itinerary does leave time for changing accommodation and moving around and has also been designed to be flexible enough to adjust to suit your own needs. In terms of traveling around Goa, the bus system is very cheap, but rides can be long and very uncomfortable. Therefore if you have the budget, we suggest taxi's – if you book ahead and haggle you can cover even large distances for well under $30.
Goa 3-Day Itinerary Overview
Let's get this straight, Goa is a State. Whilst it is India's smallest state it is still bigger than a lot of countries. You need to choose where to stay in Goa very carefully as it will inform your experience and will affect your Goa itinerary hugely.
Goa is roughly divided into North Goa and South Goa. North Goa has a few more famous attractions than South Goa so if you're wanting to spend some time doing typically touristy things then North Goa is a great place to start!
Most visitors opt to stay in a beach town or village. The prime ones in the North are Anjuna & Arambol for hippies & backpackers, and Baga beach and Calangute for package tourists. In the South, Palolem Beach & Agonda and Candolim are popular. There are Airbnbs in Baga, Calangute & Candolim but very few in Arambol & Anjuna.
If you don't want to be near the beach then there are a few nice towns and cities set further back inland, Goa Airbnb listings tend to provide a nice variety of options to choose from.
Panjim is a nice city in the Northern Goa region! It's home to many gorgeous old Portuguese mansions and some good art galleries.
Situated in Vagator, Goa Folklore Hostel can only be described as a home away from home! With communal spaces that encourage interactions and facilities that you provide everything you need, there's no better place to spend your stay in Goa if you're looking for a hostel experience!
What's more? If you don't want to leave your furry friend at home, feel free to bring them with as the Folklore hostel is pet-friendly!
This quirky and comfortable villa in Goa is located in the heart of the party district. With Bardez's best beaches and hottest clubs within walking distance, you won't find a better Airbnb in Goa.
Best Budget Hotel in Goa – Crystal Goa
This quaint hotel offers everything you've come to expect from a hotel, plus an incredibly tranquil setting! The restaurant and bar on the property are also a great place to dine during your stay in Goa. But don't worry, should you feel like lying in and having a lazy morning, breakfast will be delivered to your door! Crystal Goa is located in Palolem in South Goa so perfect for those who prefer peace to partying.
This incredibly beautiful luxury hotel is located right in Panjim center! But convenience is not its main drawing card.
A 24-hour gym and spa might have something to do with it! As well as the fact that the hotel is pet-friendly. This is very rare to find in such a luxurious venue! Live music is provided every night so there is no shortage of entertainment at the Vivanta Panaji!
For the first day of our 3 day Goa itinerary we are gonna base ourselves in Panjim or Panaji, the Goan state capital. Whist this city is inland, away from the lush beaches, it is one of India's cleanest and most pleasant cities. It abounds with beautiful old colonial mansions and is well situated for executing day 1 of our itinerary.
10:00 – Old Goa
Old Goa is the former Portuguese Colonial capital. It was once considered a great city of the world rivalling even Lisbon itself I'm terms of its wealth, culture and beauty.
Most of Old Goa has been lost to the ravages of time but thankfully, enough has survived to justify a visit. The Dom Jesus Basilica is perhaps the grandest Christian temple in the whole of Asia. Then there are the ruins of the old Church of St Augustine. which blend into the Goan jungle like a level from Tomb Raider.
15:00 – Sahakari Spice Farm
At the Sahakari Spice Farm, you'll get the chance to take in the incredible fragrance of the beautiful spice farm! These lush plantations are not all there is on offer at the spice farm though.
During your tour, you'll be shown how to climb the trees and swing from palm to palm! If any guest on the tour is brave enough to give it a try, they're encouraged with enthusiasm. This often creates a lot of laughs among the tour group!
For those interested in a more relaxing form of entertainment, you will be treated to a folk dance by some of the female laborers and children who live on the farm. These often contain lots of color and excitement!
18:00 – See a Tiatr Production
The Hanuman Theatre in Mapusa is home to some of the most incredible Tiatr! Just like Broadway there are many different types of Tiatr that take place, these all have different names and contain different entertainment elements (dancing, singing, etc.)
To be honest, it doesn't really matter which you decide to go see, they're all great and can be enjoyed whether you understand the words or not.
The word Tiatr comes from the Portuguese word 'Teatro' – meaning theatre. As you know by now, Goa is heavily influenced by the Portuguese because of its previous colonization by Portugal.
For day 2, we're gonna head for the beaches. Pack your bag into a taxi, or jump on a bus towards Anjuna. Whether you decide to base yourself in Anjuna or Vagator is fine.
10:00 – Relax on Little Vagator Beach
Once you've checked in to your new digs, hit the beach!
Although it's free to relax on the beach, if you'd like to make use of the loungers that line the beach, you'll have to buy something from the restaurant. This isn't a bad deal at all, cause trust me, you'll want to be there a while! You can have drinks and food brought to you.
While lying back on your lounger, it'll be hard to miss the many cows that stroll past and sit on the beach alongside you. There's nothing to be scared of though, they are very peaceful creatures!
Due to the Hindu culture in Goa, it's illegal to kill or harm these beautiful creatures. This means that you'll find them roaming the streets and congregating in open areas – such as the beach.
14:00 – Foot Massage on The Beach
After all your gallivanting around you'll be doing during your trip, you'll be in need of a great foot massage! Luckily for you, they offer them right on the beach – along with a variety of other treatments. So it's about time you put your feet up and enjoyed some good ol' relaxation!
Be sure to ask around for the best price before settling on a masseuse, some tend to charge a lot less than $6!
14:30 – Sea Rafting
After all that relaxing, I'm sure you're down to try something crazy. How about a bit of sea rafting?
After about half an hour of training on the beach, you and your team will be ready to hit the waves! Don't worry, your guide will be with you to lead you every step of the way! The waves can be a bit daunting at first, but once you've caught your first wave, you won't want to stop!
Be sure to head up the beach for some beers at one of the many beach shacks that call this beach their home.
17:00 – Dinner at Artjuna
Artjuna is one of my favourite spots in Artjuna. It is a cafe with spacious grounds where you can spend the whole day for a price of a few coffees. The food is proper decent offering a mix of Indian food, vegan grub and a few Israeli specialities.
Other excellent dinner spots include Sakana in Vagator (delicious, pricy, sushi) or you can just hit up on the beach shacks like Curries for a fish tandoori.
18:00 (Onwards) – Attend a Goan Trance Party
Goan Trance (latterly Psytrance) is perhaps Goa's greatest gift to the world and you absolutely should not miss the chance to experience a Goa Trance party first-hand. The scene emerged in and around Anjuna in the early 90's and reached worldwide fame with "Goa parties" popping up all around the world.
The music itself, is a fast, intense and utterly trippy form of electronic dance music. If you have never heard it before, it may be a bit much for you but bear in mind that it is a sound best heard in altered states. There's a reason Goa ranks as one of the best places in the world to party!
For day 3, we're heading North across the river up towards Arambol. If you stayed out all night partying, either skip over the morning section of this itinerary or sack it off altogether and spend today hanging out in Anjuna's German Bakery.
10:30 – Ride to Querim Beach
For a taste of true paradise, you must make the 30 minute scooter ride North from Arambol towards Querim (Keri) beach. Keri is a small village set in the mangrove forests and is home to one of North Goa's quietest beaches. You can rent a sun longer, order food and drinks from the shacks or even rent a surfboard.
13:00 – Fish Thali at the Thali Shack
Just by the first, main park on Arambol beach, there is a completely unassuming looking little shack (a man selling coconuts sit's by the door). Whilst you may be tempted to walk right past, don't; because it offers the best and possibly cheapest Thali's in Arambol.
A Thali is a big silver tray filled with rice, veg and a few different types of curry. The options are Veg, Chicken or Fish – the latter is particularly sublime.
14:00 – Visit the Sweet Water Lake in Arambol
The Sweet Water Lake is a freshwater lagoon with a source that originates in the Goan Jungle. The Sweet Water Lake is warmed by a natural hot spring, so going for a swim is a must in the late evening!
The Lagoon is surrounded by luscious greenery, overhanging thick jungle branches, and coconut groves. Steam rises slowly from the lagoon, making it a beautifully picturesque scene to take in, and the perfect place to snap some pics for the gram!
There is a beach just a short walk from the lagoon that is only accessible by foot. There are loads of shack's and restaurants selling classic Goan food.
15:00 – Join a Yoga Session
I once checked the notice board in Arambol and realised that there is a yoga class taking place somewhere in town, at every minute of the day. Arambol is a proper yoga Mecca and churns out newly qualified yoga teacher like Yale & Oxford churn out future venture capitalists and war-mongers.
Therefore you won't have to try too hard to find a Yoga class. Either check the notice board, ask around or ask any slender, toned yogini you encounter.
17:30 – Sunset Drum Circle & Market
Every evening on Arambol beach, the place to be is the drum circle. It is literally a circle where anybody can come, bring a drum and bang it. Whilst the sound is (for me) a bit tedious, it is nevertheless a very pleasant gathering and attracts the Goa freaks who come to congregate.
From here, walk down to the sunset market where you can barter for hand made jewellery, post cards and other wares.
19:00 – Ecstatic Dance at The Source
Dance is a way of life in Goa. Whilst you may be exhausted from last nights trance session, I guarantee your legs will still summon the energy for one more boogie! Ecstatic Dance is a giant sober (no drugs or alcohol) party that takes place around a giant Banyan tree at the source.
You may initially need some time to get over your inhibitions (dancing sober?!) but you'll soon get into it. Ecstatic Dance is massive fun, don't miss it. If this is your first time in Goa, then its time to embrace your inner hippy!
21:00 – Late Dinner at Aladdin's
Aladdin's is one of Arambol's best restaurants. It has massive menu ranging from bar-bq, Indian classics and some very interesting vegetarian dishes. It is quite pricy for Indian standards but worth it for a treat.
Need a place quick? Here's the best neighborhood in Goa
If you are planning a trip that is longer than 3 days in Goa, then here are a few things you need to add to your itinerary for the rest of your trip.
Arpora Night Market
The Saturday night market in Arpora is a true Goa institution. It is a weekly mega market where you can barter hard for incense, jewellery, stones, gods, clothes, sheets and wonderful things you probably don't even know exist!
As well as being a shoppers delight, the market has plenty of food stalls and a few bars mixing Techno into the early hours.
All of the above said, the word on the street is that the sun is setting on the Arpora Night market. Apparently the conduct of management has forced a lot of boutique owners and niche designers away and they can now be found at the Hilltop Friday Night Market instead. The Night Markets are amongst the best things to do in Goa in 3 days.
Visit Bondla Wildlife Sanctuary Near Ganjem
The Bondla Wildlife Sanctuary contains a mini zoo so that children and adults alike can see the animals up close. Plus, it has a massive deer park, which means that the deer can roam freely in their natural habitat! It also contains a botanical garden and a rose garden, for those who love flowers!
Here you'll be educated about the animals and the bird life, as well as the vegetation found in Goa! This is a trip that will intrigue nature-lovers, so be sure you don't miss out!
It's only 38 kilometers from Margao.
There is a jungle resort containing tourist cottages on the property, just in case you want to stay the night.
There are plenty of different attractions, so you're bound to find something that will suit your taste.
Visit Brahma Karmali Temple
The Brahma Karmali Temple is one of the oldest temples in Goa! The temple attracts a lot of devoted worshippers from around the region. Based in Carambolim, this temple is said to have played a pivotal role in Goa's struggle for freedom. Many sessions were held in the building by a member of Congress during the time of struggle.
Learning about the fascinating history of this temple is spiritually moving, and exploring the temple grounds is a wonderfully relaxing experience!
This temple is named after a nearby town – Brahma Karmali.
The main idol inside the temple is said to date back to the 12th century.
Visiting and exploring this temple is absolutely free.
Hike to Hivre Waterfall
This waterfall is a great place to visit for nature-lovers and adventure junkies alike! During the hike to the waterfall, you will walk along a narrow pathway through the forest. Along the way, you'll see beautiful river creeks that wind their way through the forest.
The locals that visit the waterfall are always friendly and helpful, and don't mind guiding tourists to the waterfall with them!
Hivre Waterfall is popular amongst locals and tourists alike so it's often busy, especially on weekends.
The waterfall is located only 14 kilometers from Valpoi City.
You will need to travel through the Thane village to get to the Hivre falls!
Goa is definitely a seasonal destination and best experienced during the Northern hemispheres winter. The crowds flock to Goa between November and February when the weather is perfect. If you come off-season, not much may be happening. The high summer months are best avoided altogether as this is when monsoon hits.
During peak tourist season in Goa, the beaches are the place to be! The water is perfect, there are nightly parties, and it never rains. As the monsoon season in Goa approaches though, the beaches become more and more empty.
However if you're not a beach bum, then the rainy season can be equally as beautiful! During the summer in Goa, mist rises over the plantations and fields, and rain cleans the cities, leaving them smelling fresh and new. Visiting Goa during June will also allow you to attend the Sao Joao Festival, which is one of the coolest celebrations in the region and among many festivals celebrated in India!
There are a number of Goa transport options available depending on where in Goa you are, where you are going and what you want to do. For example, beach towns and cities themselves are pretty easy to walk around. However, to get between them you will need an engine. Tuk-Tuk's (Rickshaws) are available in some parts of Goa but are banned from a lot of the Northern tourist hubs. Taxi's are easy to find but Goa's are expensive by Indian standards.
Renting a scooter is the most popular transport method. They can be rented anywhere in Goa easily and cheaply.
Hiring a tour guide with a vehicle is also a good idea for tackling some of the suggestions on this itinerary.
Whether you're a solo traveler or traveling with your posse, there'll be plenty of activities to keep you occupied on your trip to Goa! Here's just a few that you shouldn't miss out on!
Travel in India does carry with it a set of risks and Goa is no exception.
The biggest danger is the endless raft of scams which are played on unsuspecting foreigners and of which there are too many to list. Other than this, never leave your valuables unattended and always lock your room.
Be very careful of bad drivers whether you are riding a scooter or simply a pedestrian. If you are riding a scooter, always wear a helmet.
Be careful when swimming whether in the sea or the delta as under-currents can be deadly, especially at night. Use lots of sunscreen and drink plenty of bottled, mineral water. Food hygiene is generally pretty good in Goa but use common sense.
Women travellers sadly need to be extra careful as each year they are the victims of rape, assault and even murders in Goa. Take great care at night and try to travel in a group whenever possible. Avoid dark, unlit areas as much as possible. If you are riding your bike at night, do not stop in lonely areas (you may be being followed). Be very careful in or around Trance parties, be mindful of what you consume and watch your drinks like a hawk.
Don't Forget Your Travel Insurance for Goa
ALWAYS sort out your backpacker insurance before your trip. There's plenty to choose from in that department, but a good place to start is Safety Wing.
They offer month-to-month payments, no lock-in contracts, and require absolutely no itineraries: that's the exact kind of insurance long-term travellers and digital nomads need.
SafetyWing is cheap, easy, and admin-free: just sign up lickety-split so you can get back to it!
Click the button below to learn more about SafetyWing's setup or read our insider review for the full tasty scoop.
Find out what people want to know when planning their Goa itinerary.
Goa is the perfect place for your next holiday destination! With white sandy beaches, a rich cultural history and some great architectural beauties, there isn't a single thing you could possibly miss out on!
Its beautiful landscapes are begging to be explored and the culture that surrounds every building in Goa is worth learning about! No matter what time of year you choose to visit, there will always be something going on in this province. From festivals and parades to cultural ceremonies, there's never a dull moment in Goa!
It's a great place to travel whether you're with your crew or a solo traveler. The safety of this beautiful province adds to the appeal of Goa for solo travelers. Be sure you're not the only one missing out on the amazing experience of visiting Goa, India! And be sure to add a few of these great activities to your Goa Itinerary!
---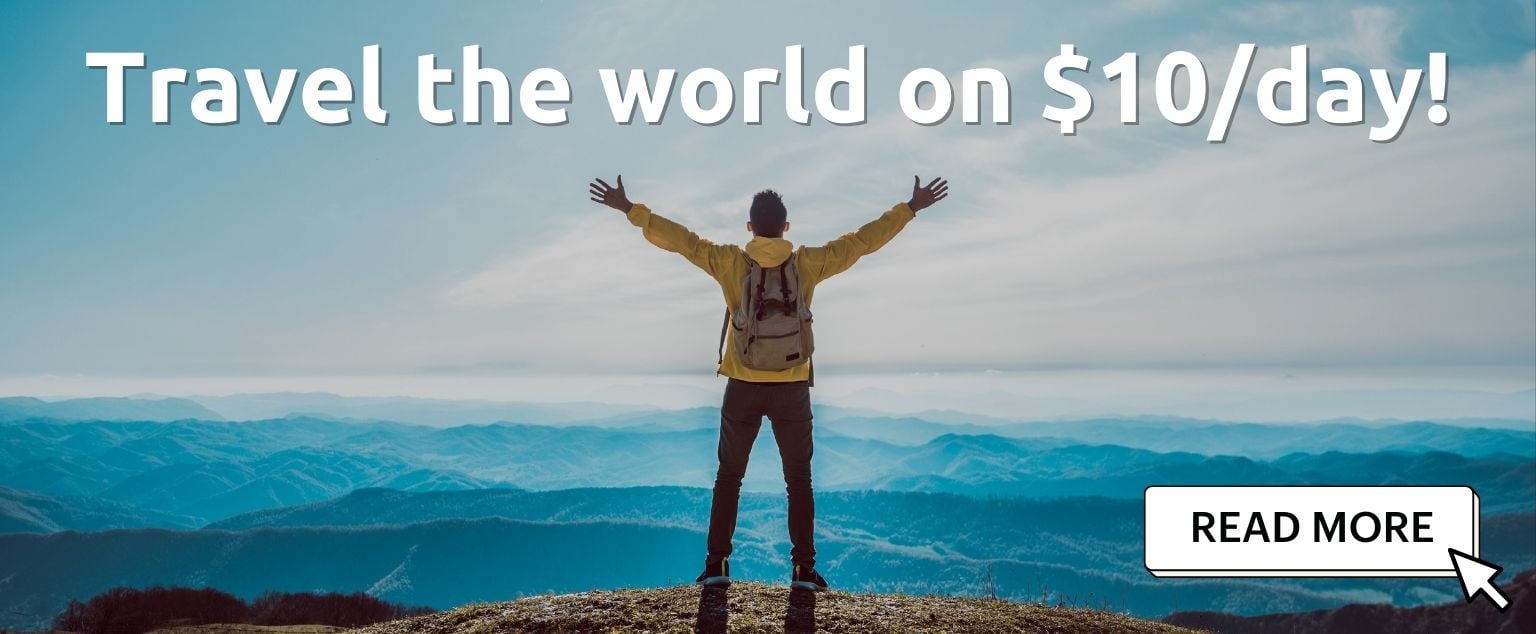 And for transparency's sake, please know that some of the links in our content are affiliate links. That means that if you book your accommodation, buy your gear, or sort your insurance through our link, we earn a small commission (at no extra cost to you). That said, we only link to the gear we trust and never recommend services we don't believe are up to scratch. Again, thank you!