Gorgeous Goa is India's smallest state stretching along the shores of the warm Arabian Sea. It has been a jewl in the crown of Indian tourism since the 1960's attracting hippies and sun-seekers each winter.
Goa (like all of India) is a place of celebrations and you're bound to experience a festival or parade sometime during your stay. The wonderfully festive province of Goa will remind you that there's always a reason to celebrate (ie, you are alive)!
Its rich cultural history and lush forests make it a wonderful place to explore and there are some great guided tours on offer. If you're looking for the perfect way to spend your time in Goa, you've come to the right place because we've put together the ultimate Goa itinerary.
Need some info about visiting Goa? Then read on!
Best Time To Visit Goa
Goa is definitely a seasonal destination and best experienced during the Northern hemisphere winter. The crowds flock to Goa between November and February when the weather is perfect. If you come off-season, not much may be happening. The high summer months are best avoided altogether as this is when monsoon hits.
During peak tourist season in Goa, the beaches are the place to be! The water is perfect, there are nightly parties, and it never rains. As the monsoon season in Goa approaches though, the beaches become more and more empty.
However if you're not a beach bum, then the rainy season can be equally as beautiful! During the summer in Goa, mist rises over the plantations and fields, and rain cleans the cities, leaving them smelling fresh and new. Visiting Goa during June will also allow you to attend the Sao Joao Festival, which is one of the coolest celebrations in the region!
| | Average Temperatures | Chance of Rain | Crowds | Overall Grade |
| --- | --- | --- | --- | --- |
| January | 25°C / 77°F | No chance | Very busy | 😐 |
| February | 26°C / 79°F | No chance | Medium | 🙂 |
| March | 28°C / 82°F | Low | Medium/Shigmo Festival | 😀 |
| April | 29°C / 84°F | Low | Calm | 🙂 |
| May | 30°C / 86°F | Medium | Calm | 😐 |
| June | 29°C / 84°F | High | Calm/Sao Joao Festival | 😐 |
| July | 28°C / 82°F | Very high | Calm | 😐 |
| August | 28°C / 82°F | High | Calm | 🙂 |
| September | 29°C / 84°F | Medium | Calm | 🙂 |
| October | 29°C / 84°F | Medium | Calm | 😀 |
| November | 28°C / 82°F | Low | Busy | 🙂 |
| December | 27°C / 81°F | Low | Busy/Sunburn Goa, New Years | 🙂 |
Where To Stay In Goa
Let's get this straight, Goa is a State. Whilst it is India's smallest state it is still bigger than a lot of countries. You need to choose where to stay in Goa very carefully as it will inform your experience and will affect your Goa itinerary hugely.
Goa is roughly divided into North Goa and South Goa. North Goa has a few more famous attractions than South Goa so if you're wanting to spend some time doing typically touristy things then North Goa is a great place to start!
Most visitors opt to stay in a beach town or village. The prime ones in the North are Anjuna & Arambol for hippies & backpackers, and Baga and Calangute for package tourists. In the South, Palolem & Agonda and Candolim are popular. There are Airbnbs in Baga, Calangute & Candolim but very few in Arambol & Anjuna.
If you don't want to be near the beach then there are a few nice towns and cities set further back inland.
Panjim is a nice city in the Northern Goa region! It's home to many gorgeous old Portugese mansions and some good art galleries.
If you're looking for somewhere a little more quiet to get a more authentic experience then Margoa is the place to go! It is the site of Goa's train station and many tourists pass through although few actually stick around.
Just a few miles away from Margoa you'll find serene, unspoiled beaches to sunbathe or explore! There are plenty of watersports on offer here, so if you're an adventurer at heart, you'll be able to get your fill of adrenaline for the day!
However, if you'd like to take it easy in the water, there are snorkeling experiences available here too!
Be sure to check out our in-depth guide on the best areas to stay in Goa for more information!
Situated in Vagator, Goa Folklore Hostel can only be described as a home away from home! With communal spaces that encourage interactions and facilities that you provide everything you need, there's no better place to spend your stay in Goa if you're looking for a hostel experience!
What's more? If you don't want to leave your furry friend at home, feel free to bring them with as the Folklore hostel is pet-friendly!
Check on HostelWorld
This quirky and comfortable villa is located in the heart of Goa's party district. With Bardez's best beaches and hottest clubs within walking distance, you won't find a better Airbnb in Goa.
Check on Airbnb
Best Budget Hotel in Goa - Crystal Goa
This quaint hotel offers everything you've come to expect from a hotel, plus an incredibly tranquil setting! The restaurant and bar on the property are also a great place to dine during your stay in Goa. But don't worry, should you feel like lying in and having a lazy morning, breakfast will be delivered to your door! Crystal Goa is located in Palolem in South Goa so perfect for those who prefer peace to partying.
Check on Booking.com
This incredibly beautiful luxury hotel is located right in Panjim center! But convenience is not its main drawing card.
A 24-hour gym and spa might have something to do with it! As well as the fact that the hotel is pet-friendly. This is very rare to find in such a luxurious venue! Live music is provided every night so there is no shortage of entertainment at the Vivanta Panaji!
Check on Booking.com
Goa Itinerary
Goa is a great holiday destination! If you're spending a weekend in Goa, be sure to add a few of these gems to your itinerary. Trust us, you won't want to miss them!
There are a number of Goa transport options available depending on where in Goa you are, where you are going and what you want to do. For example, beach towns and cities themselves are pretty easy to walk around. However, to get between them you will need an engine. Tuk-Tuk's (Rickshaws) are available in some parts of Goa but are banned from a lot of the Northern tourist hubs. Taxi's are easy to find but Goa's are expensive by Indian standards.
Renting a scooter is the most popular transport method. They can be rented anywhere in Goa easily and cheaply.
Hiring a tour guide with a vehicle is also a good idea for tackling some of the suggestions on this itinerary.
Whether you're a solo traveler or traveling with your posse, there'll be plenty of activities to keep you occupied on your trip to Goa! Here's just a few that you shouldn't miss out on!
Day 1 Itinerary in Goa
Cycle Through Lush Fields | St. Francis Xavier | Little Vagator Beach | Foot Massage on the Beach | Sea Rafting | Tiatr Production
Stop 1 - Cycle Through Lush Fields
Why it's awesome: Getting to be your own tour guide is sometimes the best way to get to know an area! Getting lost will also help you get to know the locals just a little better.
Cost: $4 - $6
Food nearby: We recommend stopping at one of the many roadside vendors that you'll see along the way! Street food is the best way to get to know Indian cuisine. Be careful of spicy foods, Westerners generally can't handle the amount of spice that Goans like to add to their food, so ask for a mild version to start!
Start your morning off the right way by hiring out a bicycle from any local shop. This will generally cost you between $4 and $6 for the whole day! So you may want to cycle to the other activities on your itinerary, to make the most of your bicycle for the day!
Be sure to cycle through the lush rice paddies and fragrant spice fields. There are pathways that are all interconnected that run through these fields, so it's hard to get too lost. Be sure to stop off along the way and chat to the locals, these are the memories you won't forget of your time in Goa!
Day 1 / Stop 2 - Visit The Body of St. Francis Xavier
Why it's awesome: Francis Xavier is considered the patron saint of Goa. His remains are kept in a silver casket at the Baroque Basilica of Bom Jesus church.
Cost: Free
Food nearby: The Greenyard Restaurant & Bar - if you're looking for incredibly tasty authentic Indian cuisine, this is a great place to go to after your visit to the Basilica of Bom Jesus Church. The food is amazing and the service is great too!
The Basilica of Bom Jesus Church is now a UNESCO world heritage site. Although the building is very rustic, it's incredibly beautiful too. A church may seem like a strange place to visit while staying in Goa, India. But because Goa was colonized by the Portuguese for so long, many Hindus converted to Catholicism over this period of time. This is one of Goa's best places to visit..
Insider Tip: There is no fee to visit this temple, so there are often queues that start far outside the door. Make sure you dress appropriately (cover your knees and your shoulders) so that you don't wait in a long queue, only to get turned away at the door.
Day 1 / Stop 3 - Lounge Back & Relax on Little Vagator Beach
Why it's awesome: Relax on the Little Vagator beach with some very unique wildlife to keep you company.
Cost: Free
Food nearby: Shiva Place Restaurant - Found right on the beach, Shiva Place is the perfect spot to lay back, relax, and have your food delivered to your lounger. They serve a great variety of food at very reasonable prices! We would highly recommend this restaurant for anyone spending the afternoon lounging on the beach!
Although it's free to relax on the beach, if you'd like to make use of the loungers that line the beach, you'll have to buy something from the restaurant. This isn't a bad deal at all, cause trust me, you'll want to be there a while!
While lying back on your lounger, it'll be hard to miss the many cows that stroll past and sit on the beach alongside you. There's nothing to be scared of though, they are very peaceful creatures!
Due to the Hindu culture in Goa, it's illegal to kill or harm these beautiful creatures. This means that you'll find them roaming the streets and congregating in open areas - such as the beach!
The Best Travel Backpack?!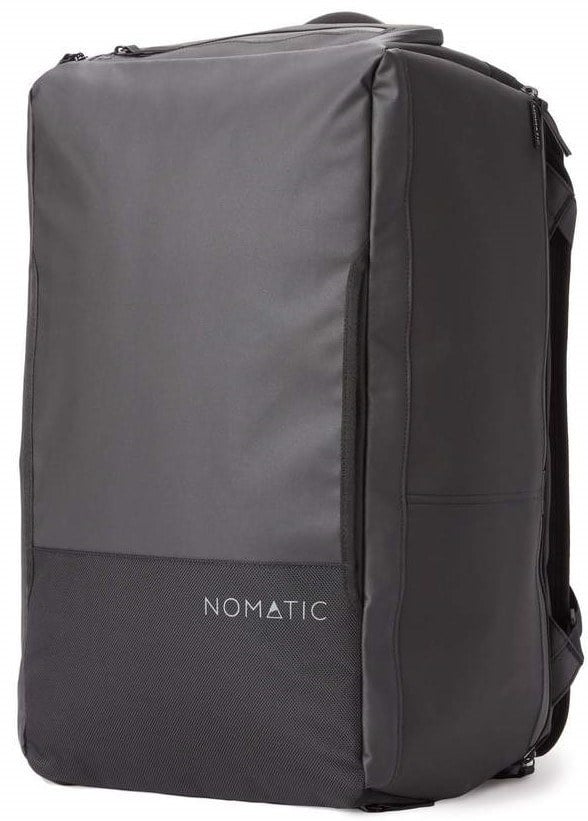 Pssssst! Not picked the perfect travel backpack yet? The Broke Backpacker team has tried out over thirty backpacks this year! Our favourite carry on backpack is the Nomatic Travel Bag.
Read our full review!
Day 1 / Stop 4 - Have a Foot Massage on The Beach
Why it's awesome: Sit back, relax and put your feet up! - our masseuse will come to you!
Cost: $6
Food nearby: The Om Cafe (Beach Shack), as the locals refer to it, serves absolutely incredible food! It boasts a great variety of foods, including seafood straight out of the ocean. The perfect place to settle down for a meal just a mere 20-meters from the sea!
After all your gallivanting around you'll be doing during your trip, you'll be in need of a great foot massage! Luckily for you, they offer them right on the beach - along with a variety of other treatments. So it's about time you put your feet up and enjoyed some good ol' relaxation!
Be sure to ask around for the best price before settling on a masseuse, some tend to charge a lot less than $6!
Insider Tip: The foot massages are great but it's important to note that some masseuses do try and take advantage of foreigners by asking them for more money after the massage is finished. For this reason, it's important to agree on a price beforehand, so that everyone is on the same page before the massage begins!
Day 1 / Stop 5 - Goa Sea Rafting
Why it's awesome: Experience the beautiful Goan beaches in a more extreme way when you venture out into the water on a raft with your friends!
Cost: $6.50
Food nearby: Double Dutch - Double Dutch serves a variety of different cuisines from French croissants to Indian chicken. You name it, they serve it! And luckily for you, their portions are very generous, so you'll be able to fill up to your heart's content, after a day of activity!
After all that relaxing, I'm sure you're down to try something crazy. How about a bit of sea rafting?
After about half an hour of training on the beach, you and your team will be ready to hit the waves! Don't worry, your guide will be with you to lead you every step of the way! The waves can be a bit daunting at first, but once you've caught your first wave, you won't want to stop!
Be sure to head up the beach for some beers at one of the many beach shacks that call this beach their home.
Day 1 / Stop 6 - See a Tiatr Production
Why it's awesome: Tiatr is Goa's version of Broadway, and will leave you absolutely breathless! You might not understand the words (taking an English translator with you is advised) but you sure will enjoy the production!
Cost: $1,45
Food nearby: The Blue Star Bar and Restaurant serves incredible Chinese food, and they are very open to customizing dishes to your dietary specifications! They also serve beer at almost half the price of most places around this area, so if you feel like a drink, this is definitely the place to go after a beautiful evening of Tiatr!
The Hanuman Theatre in Mapusa is home to some of the most incredible Tiatr! Just like Broadway there are many different types of Tiatr that take place, these all have different names and contain different entertainment elements (dancing, singing, etc.)
To be honest, it doesn't really matter which you decide to go see, they're all great and can be enjoyed whether you understand the words or not.
The word Tiatr comes from the Portuguese word 'Teatro' - meaning theatre. As you know by now, Goa is heavily influenced by the Portuguese because of its previous colonization by Portugal.
Insider Tip: These theatre productions tend to book out very fast, so be sure to book a seat in advance. It might be well worth your while to book before you've even departed for Goa. Although it requires a lot of planning ahead, it'll be well worth it, you're not going to want to miss this experience!
In a rush? This is our favorite hostel in Goa!
Folklore Hostel
With communal spaces that encourage interactions and facilities that you provide everything you need, there's no better place to spend your stay in Goa if you're looking for a hostel experience!
Day 2 Itinerary in Goa
Stand-up Paddleboarding | Braganza House | Sahakari Spice Farm | Wash an Elephant | Sweet Water Lake
Stop 1 - Go Stand-up Paddleboarding
Why it's awesome: Going stand-up paddle boarding bright and early in the morning is the best way to wake yourself up for the day. While it is an activity, it's not too physically draining so it won't leave you feeling tired for the rest of the day!
Cost: Roughly $21.73
Food nearby: The Garden of Dreams offers a small menu (so if you're a fussy eater, this might not be the place for you) with great food options. If you like to keep your diet fairly healthy, this is one restaurant you need to add to your food itinerary. Serving a variety of healthy food options, they are a bit pricier than other places nearby, but the environment makes up for it. The name says it all, it really is a Garden of Dreams.
Stand-up paddleboarding is a Goan experience not to be missed. While it's not a uniquely Indian experience, it's definitely a serene place to try "SUPing" for the first time.
Once you manage to paddle out past the back breakers, you'll get to still water, and you'll be able to paddle parallel to the beach. This is a beautiful and peaceful experience that will leave you feeling refreshed and rejuvenated for the rest of the day.
After paddling out behind the back breakers, surf the waves back to the shore and enjoy some time on the beautiful Arambol beach.
Day 2 / Stop 2 - Marvel Over the Gorgeous Braganza House
Why it's awesome: This is considered the grandest of all the Goan Portuguese mansions! This mansion has been beautifully restored so that tourists and locals can explore its beautiful grounds!
Cost: $1.45 - $2.75
Food nearby: Sunashishar Authentic Goan Restaurant - this little restaurant serves great Goan cuisine at a very reasonable price! Goan cuisine can be described as a blend of Indian and Portuguese cuisine.
Inside the mansion, you'll discover that every room is laden with 350-year-old porcelain antiques! These were collected by occupants of the house over thousands of years - so as you can imagine, it's quite the collection! The library contains over 5000 books and is said to be the largest private library in all of Goa!
In the east wing of the mansion, you'll find one of the most unusual relics found in this house - a jewel-encrusted fingernail of St. Francis Xavier! Strange indeed, but this shouldn't be surprising as St. Francis Xavier is held in very high regard in these parts!
The Braganzas, who owned the property, were once an influential Hindu family who were forcibly converted to Catholicism by st. Francis Xavier. The family worked closely with the Portuguese government, who in return, gave them the mansion that they lived in! They were also given the name of the last royal house of Portugal (Braganza)!
Only a 10-kilometer drive from Margao, this mansion is definitely worth the drive. It's fascinating to see how the rich and famous lived back in the 1600s.
Day 2 / Stop 3 - Take a Tour of the Sahakari Spice Farm
Why it's awesome: The spice farm has a rich cultural heritage as well as a religious background. There is a place of worship on the property that is open to tourists who want to explore!
Cost: +- $46
Food nearby: Sahakari Restaurant - located on the farm premises, this restaurant has a very rustic feel and fits in well with the farm that surrounds it! With a roof of palm leaves, and serving bowls made of coconuts and banana leaves, it doesn't get more authentic than this! This rustic restaurant serves wonderful food, and is definitely the place to stop off at during your tour of the plantation!
At the Sahakari Spice Farm, you'll get the chance to take in the incredible fragrance of the beautiful spice farm! These lush plantations are not all there is on offer at the spice farm though.
During your tour, you'll be shown how to climb the trees and swing from palm to palm! If any guest on the tour is brave enough to give it a try, they're encouraged with enthusiasm. This often creates a lot of laughs among the tour group!
For those interested in a more relaxing form of entertainment, you will be treated to a folk dance by some of the female laborers and children who live on the farm. These often contain lots of color and excitement!
Day 2 / Stop 4 - Wash an Elephant at Sahakari Spice Farm
Why it's awesome: Experience the playful nature of these gigantic creatures.
Cost: $10.15
Food nearby: The O'Carol Multi-Cuisine Family Restaurant serves a great variety of food and the owner is very amenable if you'd like to make substitutions. The portion sizes are generous, and you'll get great value for your money!
You'll be able to choose between washing a male, female or baby elephant. We recommend that you try washing the baby. Well, can we call it a baby at a mere 100kg - 150kg (200 - 300 pounds). Washing the baby elephant is a lovely experience as it's still so playful!
This is a fun experience because elephants love water! They appreciate the wash so much and it feels like a very bonding experience.
Day 2 / Stop 5 - Visit the Sweet Water Lake in Arambol
Why it's awesome: Enjoy the spiritual atmosphere of the Sweet Water Lake in Arambol, surrounded by luscious greenery.
Cost: Free
Food nearby: The Cliff Side Restaurant is just as picturesque as it sounds! With incredible views and great food, this is a meal stop off you won't want to miss. What might surprise you is how well-priced meals are! This is the perfect place to have a meal after a lovely little dip in Sweet Water Lake!
The Sweet Water Lake is a freshwater lagoon with a source that originates in the Goan Jungle. The Sweet Water Lake is warmed by a natural hot spring, so going for a swim is a must in the late evening!
The Lagoon is surrounded by luscious greenery, overhanging thick jungle branches, and coconut groves. Steam rises slowly from the lagoon, making it a beautifully picturesque scene to take in, and the perfect place to snap some pics for the gram!
There is a beach just a short walk from the lagoon that is only accessible by foot. If you enjoy secret beaches, this is a hidden treasure you won't want to miss! There is a very clear footpath that leads to the beach, just be sure to follow the signs correctly!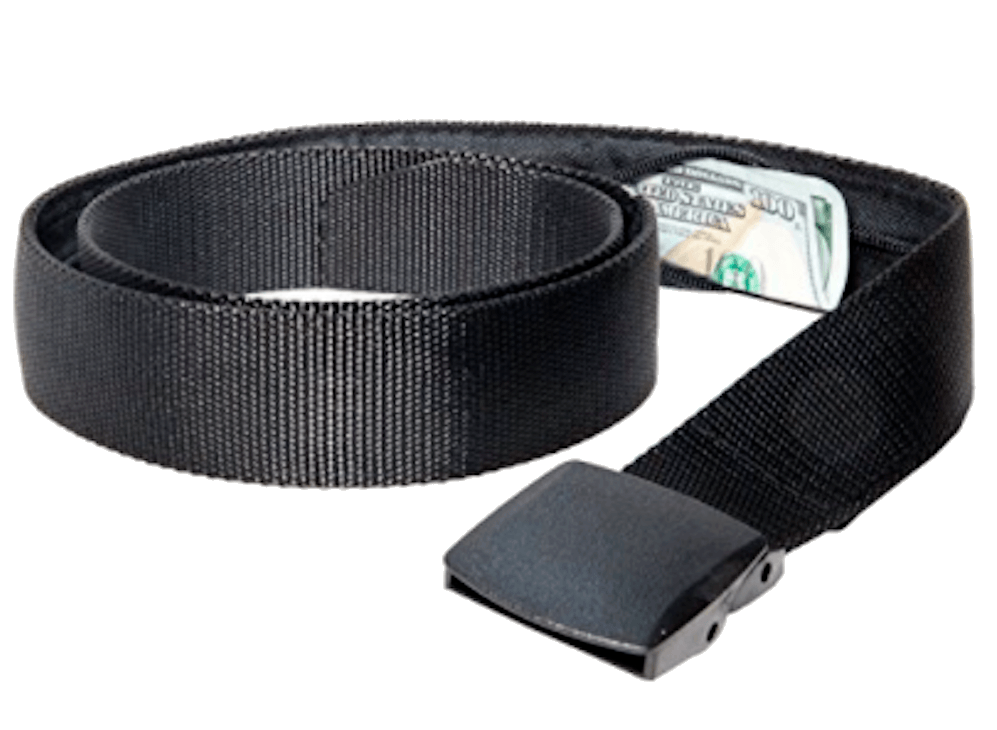 You should always have emergency cash hidden on you – pick up this awesome security belt with its hidden pocket before you travel, it's perfect for hiding money, a passport photocopy.
Day 3 and Beyond
Bondla Wildlife Sanctuary | Brahma Karmali Temple | Mapusa Market | Festival Parade | Hivre Waterfall
If you are planning a trip that is longer than 3 days in Goa, then here are a few things you need to add to your itinerary for the rest of your trip.
Visit Bondla Wildlife Sanctuary Near Ganjem
It's only 38 kilometers from Margao.
There is a jungle resort containing tourist cottages on the property, just in case you want to stay the night.
There are plenty of different attractions, so you're bound to find something that will suit your taste.
The Bondla Wildlife Sanctuary contains a mini zoo so that children and adults alike can see the animals up close. Plus, it has a massive deer park, which means that the deer can roam freely in their natural habitat! It also contains a botanical garden and a rose garden, for those who love flowers!
Here you'll be educated about the animals and the bird life, as well as the vegetation found in Goa! This is a trip that will intrigue nature-lovers, so be sure you don't miss out!
Visit Brahma Karmali Temple
This temple is named after a nearby town - Brahma Karmali.
The main idol inside the temple is said to date back to the 12th century.
Visiting and exploring this temple is absolutely free.
The Brahma Karmali Temple is one of the oldest temples in Goa! The temple attracts a lot of devoted worshippers from around the region. Based in Carambolim, this temple is said to have played a pivotal role in Goa's struggle for freedom. Many sessions were held in the building by a member of Congress during the time of struggle.
Learning about the fascinating history of this temple is spiritually moving, and exploring the temple grounds is a wonderfully relaxing experience!
Visit the Mapusa Market
The Mapusa Market is one of the main centers of shopping and trading in Goa!
The word Mapusa comes from two different Konkani words, the one being 'map' (meaning to measure) and the other being 'sa' (meaning to fill up.)
The market runs from 9 in the morning until 7 in the evening, from Monday to Saturday. Because of the spiritual nature of Goa, Sundays are rest days.
This vibrant and bustling market offers just about everything and anything you could possibly want. Textiles, spices, clothes, handicrafts, food and jewelry are just a few of the items you can expect to find at this busy market-place.
Many people have said that if you want to get to know the real India, then visiting the Mapusa Market is essential.
Attend a Festival/Parade
In Goa, festivals and parades happen all year around so it's hard to miss out on them if you stay for over a week.
If you want to create precious memories of Indian culture, then a festival is the perfect place to do it.
There are a number of festivals you can attend while staying in Goa.
Festivals are a vibrant experience for locals and travelers alike. These are a colorful experience that you won't want to miss while traveling throughout Goa. Festivals are often there to celebrate particular events in history, public holidays and celebrations of certain gods!
Hike to Hivre Waterfall
Hivre Waterfall is popular amongst locals and tourists alike so it's often busy, especially on weekends.
The waterfall is located only 14 kilometers from Valpoi City.
You will need to travel through the Thane village to get to the Hivre falls!
This waterfall is a great place to visit for nature-lovers and adventure junkies alike! During the hike to the waterfall, you will walk along a narrow pathway through the forest. Along the way, you'll see beautiful river creeks that wind their way through the forest.
The locals that visit the waterfall are always friendly and helpful, and don't mind guiding tourists to the waterfall with them!
Don't forget to pack a good book!
Lonely Planet Goa & Mumbai (Travel Guide): This is our top recommendation for an awesome and inspiring read on this magical city.
Staying Safe in Goa
Travel in India does carry with it a set of risks and Goa is no exception.
The biggest danger is the endless raft of scams which are played on unsuspecting foreigners and of which there are too many to list. Other than this, never leave your valuables unattended and always lock your room.
Be very careful of bad drivers whether you are riding a scooter or simply a pedestrian. If you are riding a scooter, always wear a helmet.
Be careful when swimming whether in the sea or the delta as under-currents can be deadly, especially at night. Use lots of sunscreen and drink plenty of bottled, mineral water. Food hygiene is generally pretty good in Goa but use common sense.
Women travellers sadly need to be extra careful as each year they are the victims of rape, assault and even murders in Goa. Take great care at night and try to travel in a group whenever possible. Avoid dark, unlit areas as much as possible. If you are riding your bike at night, do not stop in lonely areas (you may be being followed). Be very careful in or around Trance parties, be mindful of what you consume and watch your drinks like a hawk.
Don't forget to sort your travel insurance! We've put together a roundup of the best travel insurance for backpackers, or if you're low on time, get a quote from World Nomads now, our favourite travel insurance provider.
Getting an estimate from World Nomads is simple - just click the button or image below, fill out the necessary info, and you're on your way!

Day Trips From Goa
If you're planning on staying for longer than 3 days in Goa, it's always a good idea to add some day trips to your itinerary! While planning out your own activities on your trip gives you a lot of freedom, it can also be tiring. Day trips are a great way to forget about the logistics of your trip, and focus on enjoying your stay!
These often allow you to spend time with other travelers and get to know the province on a much more personal level! Here are a few day trips we recommend you take while staying in Goa.
Malwan Scuba Diving and Water Sports Trip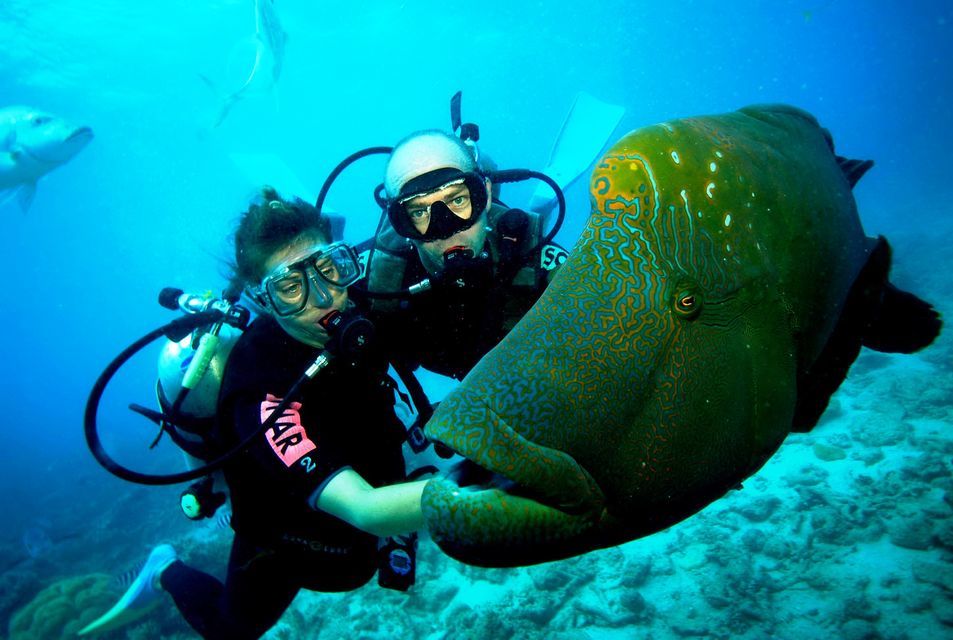 This fascinating 7-hour tour will take you for a diving experience like no other! After a quick training session in the shallow water, you'll hop on board a boat that will take you to deeper waters. Here you'll dive alongside a professional diver, exploring underwater caves, shipwrecks, reefs and tunnels!
Included in your diving expedition will be a video and photos of your entire underwater experience! After witnessing underwater beauty like you will there, you won't want to forget it!
After your dive, you'll resurface and have lunch on board the boat. You'll be eager to finish up as water sports await you for the rest of the afternoon! These include jet skis, banana boats, bumper boats, speed boats and parasailing!
Panaji: Private Spice Plantation and Old Goa City Tour
You will start your day by traveling on a guided tour to the city of Panaji. This city is the capital of Goa! You will then begin a guided walking tour. This will lead you through the Portuguese Latin Quarters of Fontainhas.
The traditional houses that you'll see during this walk were built in the 18th and 19th century! These houses are topped with red-tiled roofs that attract tourists to the area.
You will then continue on your tour to Velha Goa (meaning Old Goa.) The city of Velha Goa remains a UNESCO world heritage site to this day. Here you will take a tour of the old churches and temples in the area!
During your tour, you will be provided with lunch, but remember to take some extra cash with you in case you'd like to buy a trinket or two along your way!
Goa Full-Day Private Tour
During this Goa day trip you will hit many of the main attractions that there are to see in Goa! If you'd like to see all the main attractions without planning the transport by yourself, then this is a great option!
After being picked up at your hotel, you'll go straight to the Shree Manguesh which is a famous temple dedicated to Shivah! You'll then visit Shree Mahalsa which is a place of worship to the god Vishnu.
After your temple tours, you will visit the Sahakari spice farm and enjoy the beautiful surrounds!
You will then continue on to a tour of Old Goa, where you will explore many churches and buildings dating back to the 1600s!
Goa Adventure Party Boat Trip
This enthralling experience will allow you to see Goa's many backwater islands from the water! During your trip you should keep your eyes peeled for dolphins and other marine wildlife, as they're commonly seen on these tours, and you won't want to miss it!
During the tour, you'll get a chance to take part in a variety of water sports including kayaking, snorkeling, swimming and stand-up paddle boarding! If you feel like having a relaxed boat ride, don't worry, there's no need to get involved in all the adrenaline pumping activities!
Feel free to do a bit of fishing, sunbathing and crab-catching as the afternoon passes you by. You'll be happy to know that food and drinks are provided on-board, so there's no need to prepare food before-hand!
Goa Beach Tour
Enjoy a relaxed day, taking in all the shoreline beauty that Goa has to offer! This 7-hour tour will begin with a stop off at Kerim beach, which a the steepest sloping beach in all of Goa!
Your next stop will be Ashwem beach! This is a vast beach that is fairly quiet. Near to the middle of the immense shoreline, you will find huts selling gizmos and restaurants that serve fresh, delicious seafood!
You will then head to Anjuna beach, home to the North Goa market. This market started as a small market that would take place every Wednesday. It was started by hippies who were selling their possessions in order to buy a ticket home!
It is now a massive market that features very few foreigners, and showcases the goods of mainly professional vendors!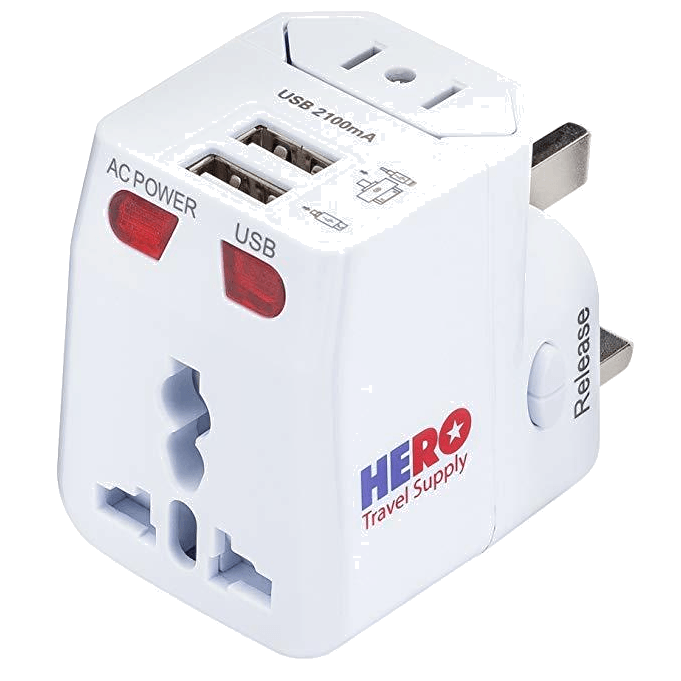 One of the best investments you can make is a
worldwide travel adapter
that will work anywhere! The one featured here is tough, reliable and a solid buy – Don't leave home without one.
GET IT HERE
Conclusion
Goa is the perfect place for your next holiday destination! With white sandy beaches, a rich cultural history and some great architectural beauties, there isn't a single thing you could possibly miss out on!
Its beautiful landscapes are begging to be explored and the culture that surrounds every building in Goa is worth learning about! No matter what time of year you choose to visit, there will always be something going on in this province. From festivals and parades to cultural ceremonies, there's never a dull moment in Goa!
It's a great place to travel whether you're with your crew or a solo traveler. The safety of this beautiful province adds to the appeal of Goa for solo travelers. Be sure you're not the only one missing out on the amazing experience of visiting Goa, India! And be sure to add a few of these great activities to your Goa Itinerary!
Yay for transparency! Some of the links in this post are affiliate links. This means that if you book your accommodation through the site, The Broke Backpacker will earn a small commission at no extra cost to you. Your support helps me keep the site going.
---
Need More Inspiration?
Like this post? PIN ME!!!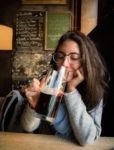 Writer and Editor, Ana Pereira is a California native, inspired by Earth exploration and introspection. Recently, she spent several months exploring Africa and South Asia. She spends most of her "down-time" out in the wilderness, climbing, hiking, and beyond, and is feverishly passionate about travel and health.