A fascinating crossroads between India and Portugal, there's nowhere in the world quite like Goa. India's smallest state and perhaps its most famous, Goa boasts a string of golden sand beaches which offer everything you'd want from a sea side holiday.
Some are awesome for sunbathing and snorkeling, others for yoga, and a select few for all-night parties! Throw in delicious seafood, and some cool colonial sites, and you've got plenty of ingredients for a great holiday.
Another great thing about Goa is the cost of travel there. Accommodation doesn't cost the earth, so rather than slumming it in a hostel or a budget hotel, why not treat yourself to an Airbnb in Goa? Whether you want to stay with a local family and get to know the area's culture, or perhaps splurge a bit and get a whole villa, there are some awesome rentals in Goa!
The only downside is – there are a lot of properties here, so it might take you a while to find the perfect one for you. We've decided to help you out though – here's our list of the best Airbnbs in Goa.
We've found a wide range to suit different budgets and travel styles, so let's get into them
Quick Answer: The Top 5 Airbnbs in Goa
OVERALL BEST VALUE AIRBNB IN GOA
OVERALL BEST VALUE AIRBNB IN GOA
Casa Branca Anjuna Cottage
> $$
> 3 guests
> Portuguese villa
> Spacious terrace
BEST HOMESTAY IN GOA
BEST HOMESTAY IN GOA
Boa Vista Homestay
> $$
> 2 Guests
> Free parking
> Right by the beach
BEST AIRBNB FOR COUPLES IN GOA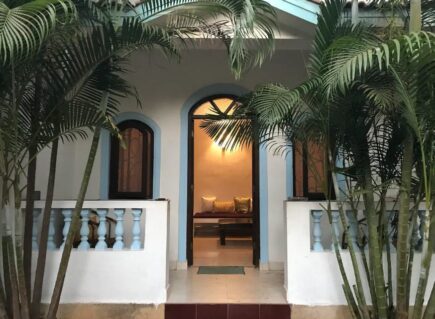 BEST AIRBNB FOR COUPLES IN GOA
Papaya Apartment
> $$
> 2 Guests
> Awesome balcony
> Tropical garden with hammocks
BEST AIRBNB FOR FAMILIES IN GOA
BEST AIRBNB FOR FAMILIES IN GOA
Sea-Facing Apartment
> $$$
> 4 Guests
> Incredible view
> Swimming pool
BEST LUXURY AIRBNB IN GOA
BEST LUXURY AIRBNB IN GOA
Stunning Sea View Apartment
> $$$$
> 7 Guests
> The most spectacular view
> Luxury dream penthouse

Unlock Our GREATEST Travel Secrets!
Sign up for our newsletter and get the best travel tips delivered right to your inbox.
What to expect from Airbnbs in Goa
Goa is an integral stop on most India backpacking itineraries. Accommodation in Goa is varied. There's something for every traveler, from backpackers to families and even rich businessmen.
Goa is becoming more popular every year! The best accommodation options are found on Airbnb. But since there are so many choices, we thought we should give you a list of what Airbnb options you'll find in Goa and what you can expect from each of them.
Hostels – cheap, central and cozy
Hostels are the go-to of every backpacker and, you'll find hostels in Goa as well. Most of them offer shared dorms, with a comfy bed, a space to store your luggage, and, if you're lucky, even an included breakfast. They're mostly located in the central area, close to some of the best Goa nightlife options and, in this case, the beach!
It's a great accommodation for travelers on a budget, but keep in mind that you won't be living in luxury and glamour. Goa party hostels do tend to get a bit rowdy, so know which vibe you're going for before you book.
Community is an important value in Goa, and this vibe is found in hostels as well. You might not be greeted by high-end-luxury facilities, but you can be 100% sure that the staff and bunkbed buddies will make you feel like a part of the tribe and very welcome!
Entire apartments, houses, and cottages – central or comfy
A bit more expensive than the hostel option, but definitely worth the money, entire places in Goa are a great option for groups, families, or travelers that enjoy a bit of privacy. You'll find private apartments or houses mostly in the central area, which is convenient for most Goa itineraries. They normally offer anything from one to three bedrooms, so you can bring some friends along too.
If you go further towards the river, you can also enjoy your stay at a private cottage. This is more of a laid-back style of living, where you normally don't find white interior design and shiny amenities. Since most cottages are built from wood (they're still clean and high in quality), you'll feel like you're closer to nature, and it's an overall very relaxing experience.
Private Villas – more expensive but worth it!
Goa can be expensive, but sometimes a little luxury is worth the price, especially for a special event!
You will find villas mainly around the coastline. This type of accommodation is definitely one of the more expensive ones, but if you're traveling with your friends, you can split the bill at the end, and it becomes much more affordable.
You can choose from different types of villas in Goa, with private pools, gardens, and multiple bedrooms (just check out the "more filters" option). They normally come with luxury amenities, high-quality interior design, and, in some cases, even a maid or butler.
Why Stay in An Airbnb?
Local Experience: No matter how big your guidebook is, it won't have the superb local know-how can get from your hosts. Be sure to get their recommendations on things to do!
Unique Properties: A vacation is a break from the norm, so why not stay in a property that reflects that? Airbnb is where to find the coolest and most unusual places to stay!
Privacy: Another great filter – choose an entire place to ensure you won't be disturbed during your trip.
Affordability: Airbnbs offer a lot more value for money than equivalently priced hotels. And with big group stays, you can split the cost in multiple ways!
Airbnb Experiences: Airbnb isn't just about great places to stay; it also offers incredible local experiences. We'll show you some of our favorites in a bit.
The 10 Best Airbnbs in Goa
The perfect Goa Airbnb for your trip is out there, now it's time to find it: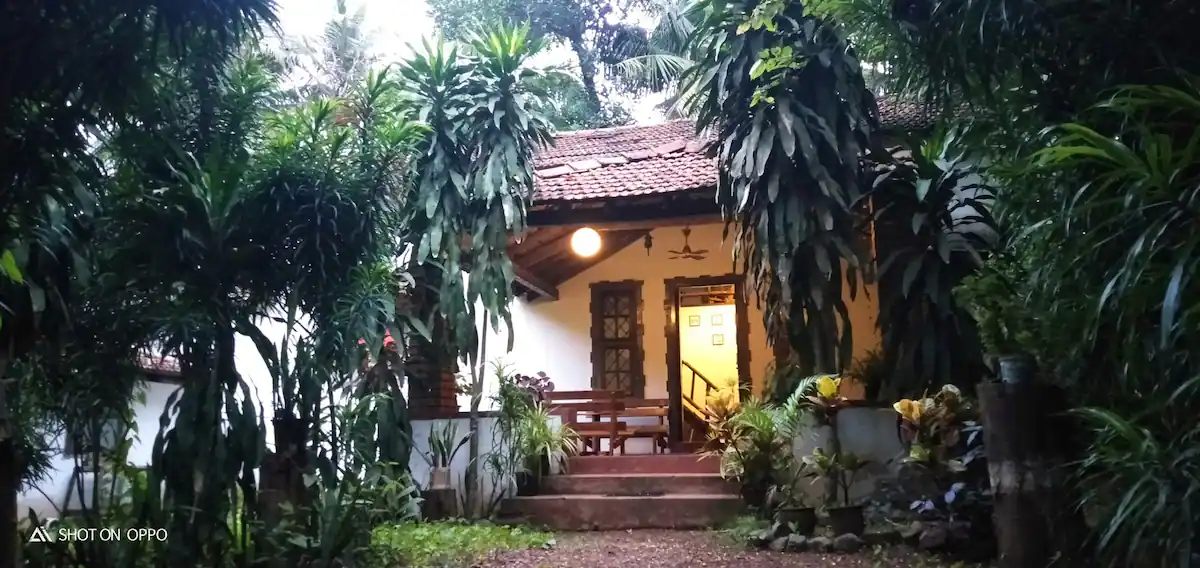 This lush cottage is the best Airbnb in Goa for a few reasons: it's only minutes away from Goa's top attractions, it's filled with greenery and it's budget-friendly! The Portuguese-style cottage has an old world charm, and it's within walking distance from the beach.
Despite being so close to one of Goa's most famous stretches of sand, Casa Branca is private and located in a peaceful neighborhood. Air conditioning and wifi are both givens, and a fully-functional kitchen means you won't have to ignore any late-night food cravings!
The spacious rooms and artsy decor make this one of the best Goan villas in the entire state. Very rarely can you find an Airbnb so close to all the action, yet so serene at the very same time.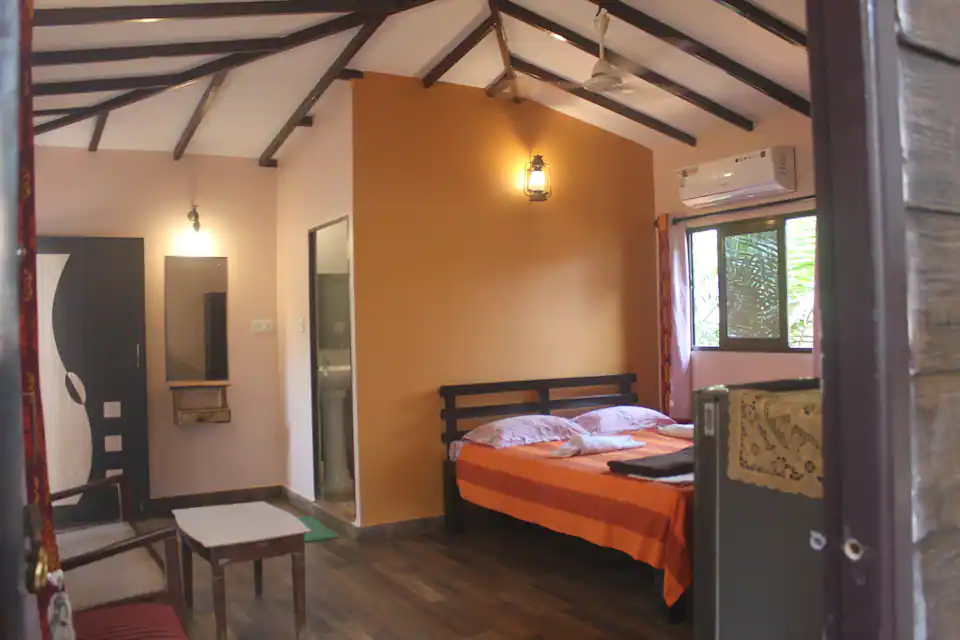 This question in this imaginatively named property only has one answer: "to beach!" After all, you are only 50 meters away from Calangute Beach in one of the coolest Goa homestays. This one is a little unusual as it's not a private room in a flat or a house, but a private hut!
While India's cost of living is generally cheap for foreigners, Goa can get expensive quick. But this affordable Airbnb actually comes out to a budget-friendly price.
That might sound like somewhere without any luxuries and mod cons, but here, the master bedroom has a king bed, a refrigerator, air conditioning, a spacious terrace, and a TV. However, no one could blame you if you don't use them that much. Not with that stretch of golden sand outside!
---
Psst…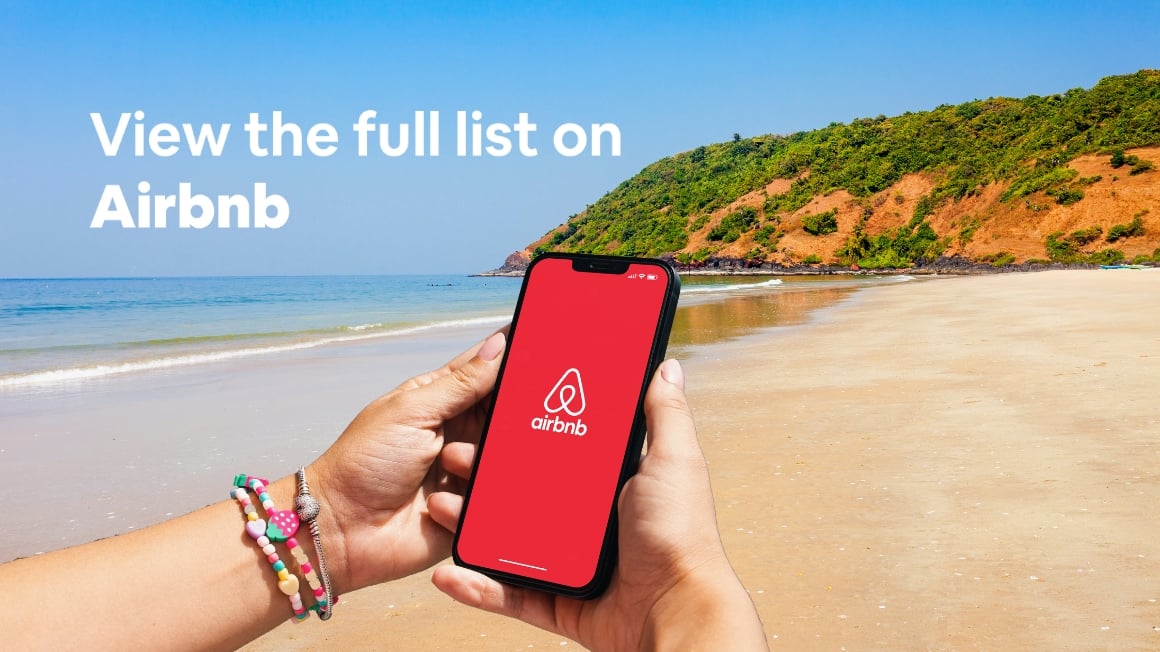 ---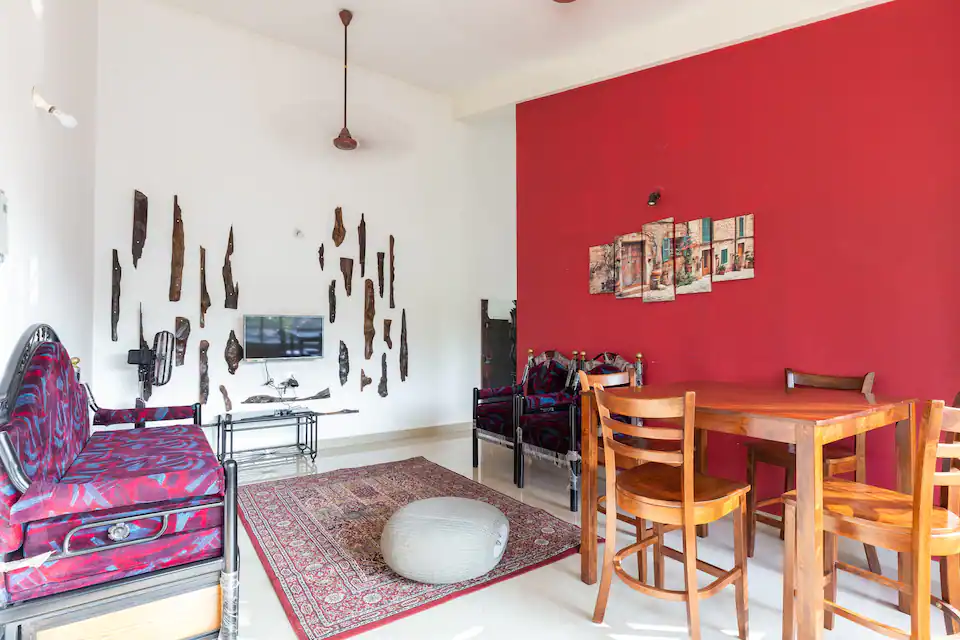 $$
Laptop friendly workspace
This incredible Goa Airbnb is a digital nomad's dream! The spacious rooms have an artistic touch and high-speed internet ensures a satisfying nomad experience.
The sunny living space is the perfect place to settle in for a work sesh, and a small kitchen and refrigerator are available for any snacking needs.
My favorite part about this North Goa Airbnb is it has nearby pool access, PLUS it's within walking distance from all of the state's most popular beaches. All for a very affordable price at that!
$$$$
The most spectacular view
7 Guests
Luxury dream penthouse
Once you book this place, you might never want to leave! Accommodating up to 7 people at a time, this luxurious Goan Airbnb features a total of three spacious balconies, a swimming pool with a sea view, and all the modern amenities you could want or need.
Located on a small cliff, you'll have an unrestricted view of the Arabian Sea. The tastefully furnished apartment features two master bedrooms and three bathrooms, along with a fully stocked kitchen with all the amenities! It is more expensive than other Airbnbs in Goa, however, the value you get for your money is hard to beat.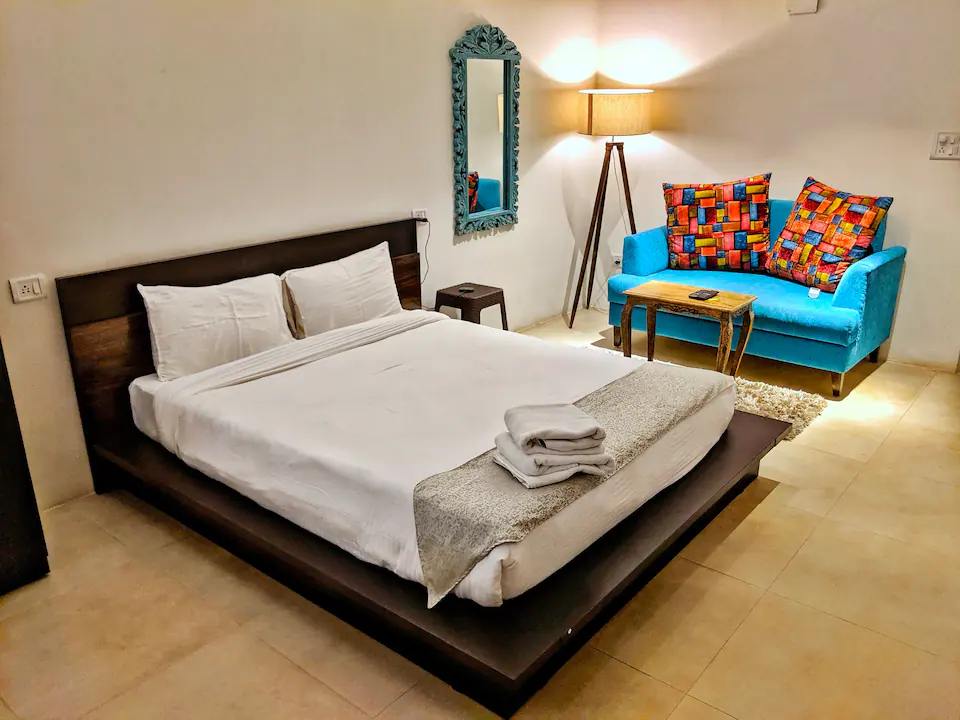 $$
Near all the best nightspots
There are lots of great apartments in Calangute, the coolest nightspot in Goa. However, if you're going to party hard, you want to come back to somewhere where you can rest well and recuperate from that hangover the following day.
So, not only is this trendy Goa Airbnb close to all of the bars and clubs in Calangute, but it'll help you become human again once the party's over.
The air conditioning will distract you from the humidity that only magnifies after several pints or buckets, and the outdoor patio is ideal for relaxing.
Is This the Best Backpack EVER???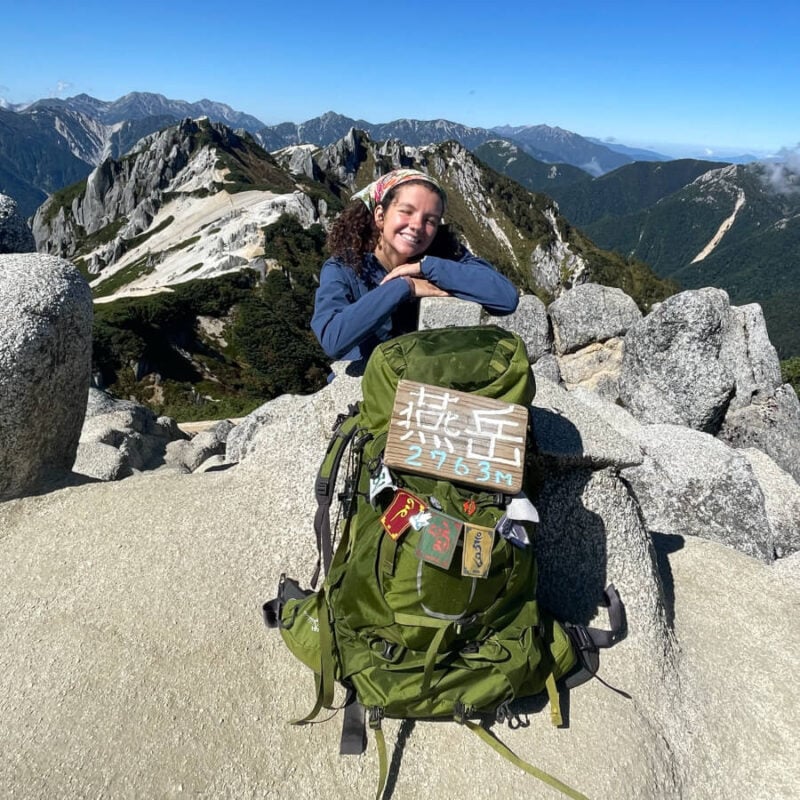 Best Short-Term Rental for Couples | Papaya Apartment
2 Guests
Tropical garden with hammocks
Romance is in the air at this awesome Goa Airbnb. Just steps away from the Baga & Calangute beaches, and with a peaceful and tranquil garden, this is a special and memorable place to stay with your other half. And it won't break the bank!
The bedroom boasts a double bed with a thick mattress (a true rarity in India), as well as a lovely and spacious terrace for chilling. Another place where you can make the most of your privacy together is on the front porch, where there's a seating area just for you.
It's a place where you can really make the most of each other's company amongst the swaying palm trees and forget about the rest of the world!
$$-$$$
Unique interior design
3 Guests
Read a nice book on your living room swing
This absolutely stunning Airbnb Plus is one of the most unique homes found in Goa. Spacious, flooded with natural light and massive windows, you'll feel welcome as soon as you step into this place.
Amazing quality, great amenities, and a beautiful nterior design that will make your stay feel timeless are what you can expect when booking this Airbnb.
The suite accommodates up to three people, perfect for couples or friends that travel together.
2 Guests
Right by the beach
There are so many reasons for sacking off traditional Goa hostels and hotels and staying with a local family. To make new friends, get to know more of the area, and just get an insight into the local culture. All of these things are possible at Boa Vista – the best homestay in Goa.
This home away from home is fully furnished and offers a double bed. It's great if you're on a budget too, and nowhere will offer you an experience quite like it for the price! Head out onto your private verandah and sip a drink with a view of Candolim Beach. Bliss!
Up to 4 guests
Swimming pool
This spacious Goan apartment is the perfect choice for families looking to enjoy India's most famous seaside. The spacious rooms have copious amounts of natural light, and the balcony view simply could not be any better.
The 2 bedroom, 2.5 bathroom apartment will give you access to a stunning pool, and the home itself has all the amenities you could wish for. Thanks to the awesome hosts, free breakfast items are provided, and communication is rated by former guests as fantastic.
What else makes it perfect for families or couples looking for a peaceful getaway is the fact that its located in a quiet and quaint village. Far away from the trance parties and noise of more popular Goan destinations, you'll be close to Dona Paula and not too far from Panaji.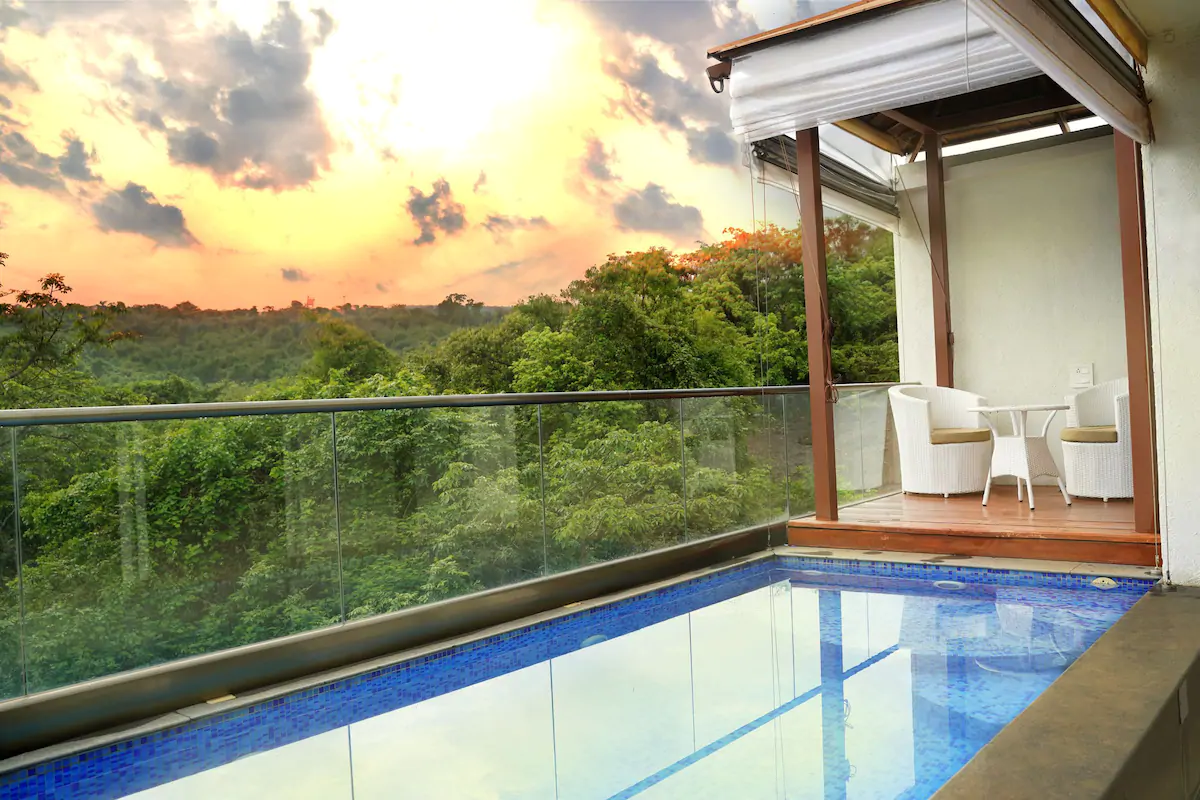 $$$$
Fully equipped kitchen
6 Guests
Backyard bird sanctuary!
The great thing about traveling with a group of friends is that you can split the costs of an Airbnb. And in Goa, you can get a luxury penthouse with a gorgeous plunge pool all to yourselves without splashing out too much. Take a dip in the said plunge pool and enjoy views of the Nerul River and the Candolim Church.
The highlight though is the backyard – which is also a bird sanctuary! There's a kitchen for preparing a group meal together, and a big TV that you can eat it in front of!
What to Pack For Goa
Here are some essentials that you shouldn't leave off your India packing list:
Traipse the CIty in Style!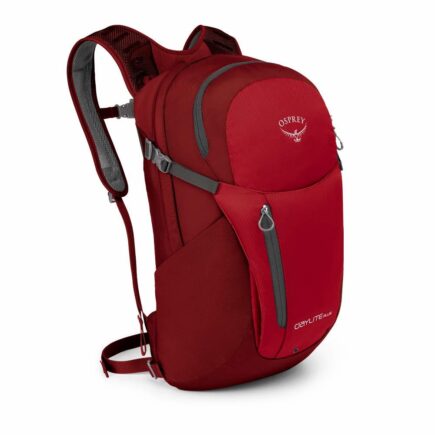 Traipse the CIty in Style!
Osprey Daylite Plus
Any city slicker needs a SLICK daypack. In general, you can never go wrong with an Osprey pack, but with its array of awesome organisation, durable materials, and a comfy build, the Daylite Plus will make your urban jaunts buttery smooth.
Drink from ANYWHERE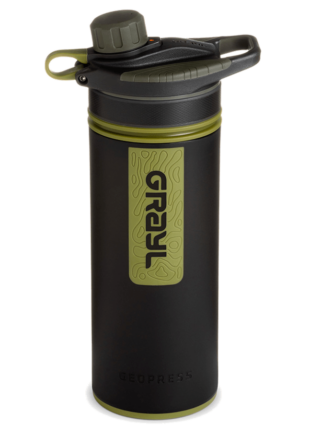 Drink from ANYWHERE
Grayl Geopress Filtered Bottle
Save $$$, save the planet, and save yourself the headache (or tummy ache). Instead of sticking to bottled plastic, buy a Grayl Geopress, drink water no matter the source, and be happy knowing the turtles and fishies thank you (and so do we!). 🙂
Pics or It Didn't Happen 😉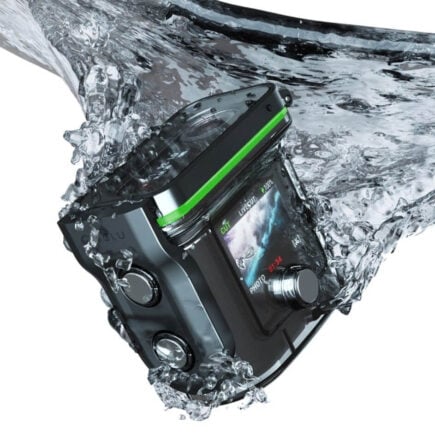 Pics or It Didn't Happen 😉
OCLU Action Camera
Wait, it's cheaper than a GoPro and… better than a GoPro? The OCLU action cam is the cam for budget backpackers that want to immortalise all their wildest adventures – including that time you dropped it off a Himalayan mountain – WITHOUT breaking the bank.
Harness the Sun!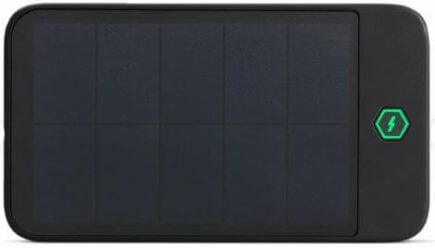 Harness the Sun!
Solgaard Solarbank
Resourceful travellers know how to find power outlets anywhere on the road; smart travellers just pack a solar power bank instead. With 4-5 phone cycles per charge and the ability to top up literally anywhere the sun is shining, there's no reason to ever get lost again!
Don't Annoy Your Dormies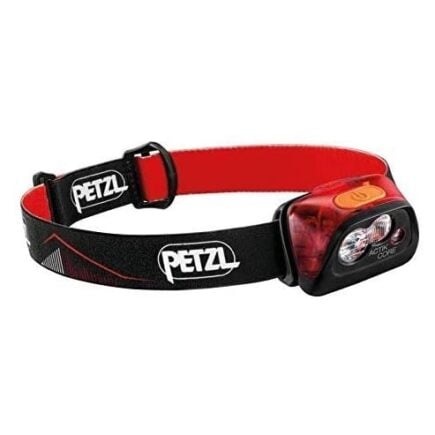 Don't Annoy Your Dormies
Petzl Actik Core Headlamp
ALL travellers need a headtorch – no exceptions! Even in the hostel dorm, this beauty can save you in a real pinch. If you haven't got in on the headtorch game, DO. I promise you: you'll never look back. Or at least if you do, you'll be able to see what you're looking at.
Top 5 Airbnb Experiences in Goa
Airbnb is not only offering accommodation options! You should check out the Airbnb experience. These are tours, adventures, and activities, offered by small tour guides and locals.
Booking an experience will give you better value for your money than the bigger travel and tour companies will since the groups are normally held in a small numbers, making sure that everyone has an amazing adventure and is looked after.
It's just as simple as Airbnb homes. You choose which experience you'd like to try, and you'll get immediate access to the personal chat with your tour guide. No annoying emails, spam, and ticket screenshots! Your tour guide will expect you and inform you about everything you need to know or need to prepare for.
Goa's Airbnb experiences are more than unique! To make sure you're not missing out of the must-see ones, we've listed the top 5 Airbnb experiences in Goa.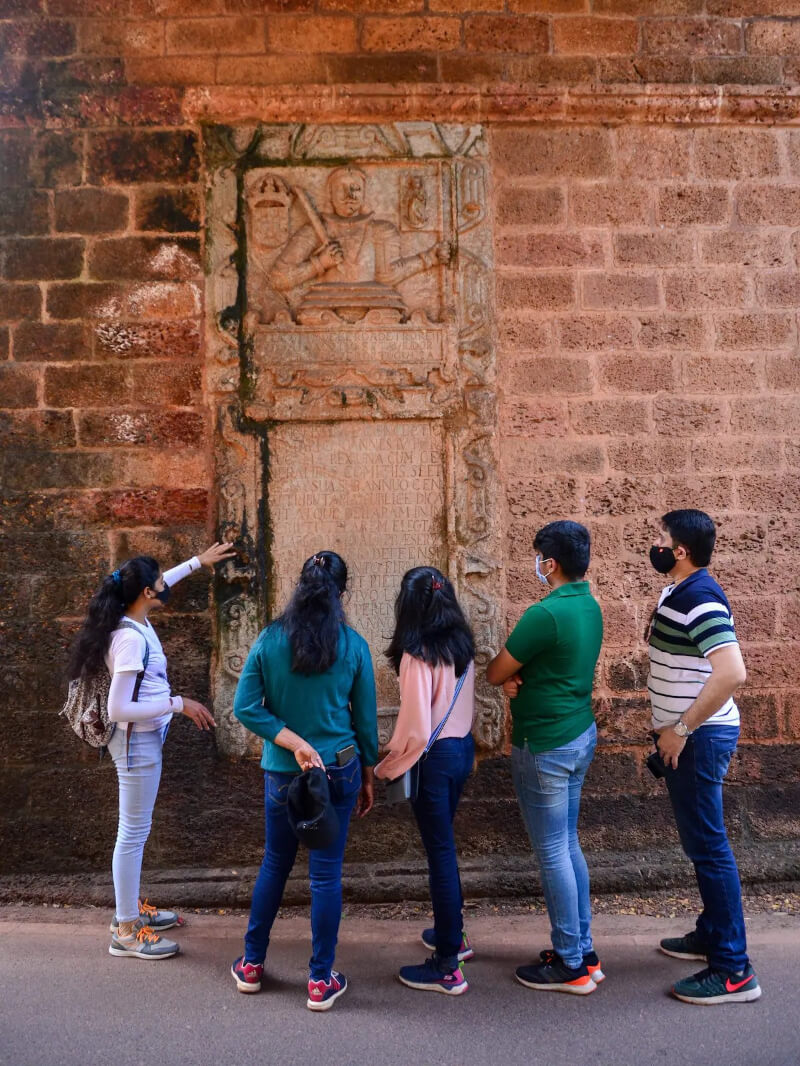 $11 per person
2 hours
up to 10 people
Goa has an incredible history that's drawing people towards the city from all over the world. On this tour, you'll be taken by your local guide to 5-6 UNESCO World Heritage Sites in Old Goa. You don't want to miss out on that!
Learning everything there is to know about the Portuguese inquisition Era, religion and different cultures is what you can expect when booking this experience.
The team will take very good care of you, as this Goa Airbnb experience has received the best reviews from! Make sure to take your phone or camera with you to take some stunning pics of the beautiful Old City and sites.
$31
3 hours
Up to 10 people
Sports, education and it's eco-friendly? Heck yeah, what are you waiting for!
This eco-friendly accommodation in Goa takes you to the North of the state, an area where you can enjoy beautiful temples, old history sites, stunning views over fields and untouched nature like you've never seen it before.
If you're worried about the required fitness level or safety – don't be! Your local guide will find the right bike for you.
When it comes to halftime, you'll be getting some rest and snacks at an Indo-Portuguese heritage home. Enjoy the typical breakfast and high tea before heading out to explore even more.
$22
3.5 hours
Up to 10 people
Yeah, visiting the historical sites of Goa is pretty cool. But this Airbnb experience will take you a spot not many people have been to before.
Get ready to explore Goa's natural hidden gems with Keith, a local who intentionally seeks out the state's less-visited regions.
To get to this spot, you'll have to walk, so pack some comfy shoes. Don't worry about getting lost, your guide knows what's up.
All you need to do is show up and enjoy the experience. And if you're still unsure, just read the amazing reviews!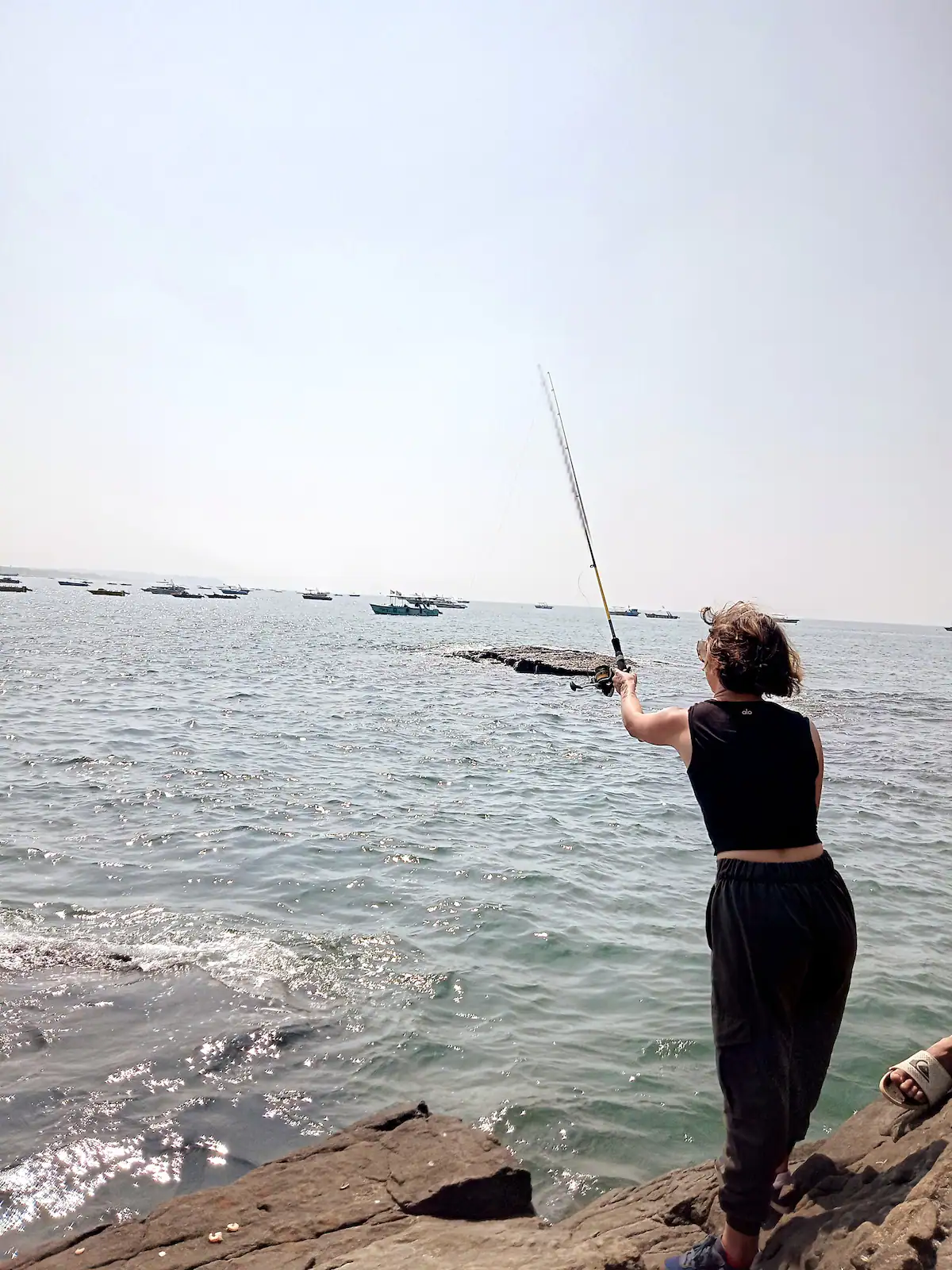 $9
2 hours
Up to 5 guests (16 years or older)
This Baga Beach activity is all about fishing, a practice that's extremely popular in Goa. Even if you have zero experience, you can try to catch something as necessary fishing equipment will be provided.
After getting acquainted with things, your guide will take you to a secluded spot for some scenic South Indian fishing. The experience is run by experienced Goan locals, and the only thing to note is that it DOES start early!
FAQ about Airbnbs in Goa
Here's what people usually ask us when they look for vacation homes in Goa.
Don't Forget Your Goa Travel Insurance
ALWAYS sort out your backpacker insurance before your trip. There's plenty to choose from in that department, but a good place to start is Safety Wing.
They offer month-to-month payments, no lock-in contracts, and require absolutely no itineraries: that's the exact kind of insurance long-term travellers and digital nomads need.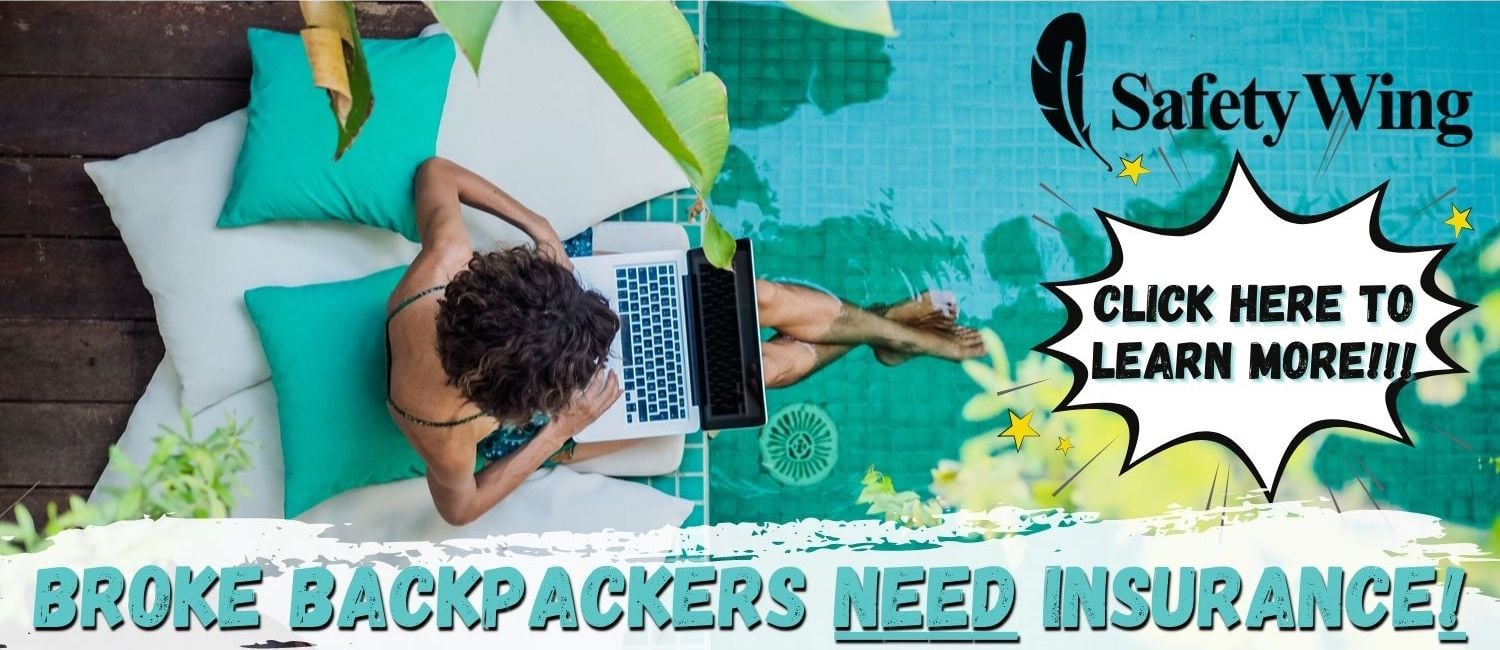 SafetyWing is cheap, easy, and admin-free: just sign up lickety-split so you can get back to it!
Click the button below to learn more about SafetyWing's setup or read our insider review for the full tasty scoop.
Final Thoughts on Goa Airbnbs
So, that concludes our list of the best Airbnbs in Goa. We hope that you've found something that matches your budget and travel style – not to mention the size of your group!
As you can see, rentals in Goa come in a mix of shapes, sizes, and styles. So, whether you want a cool villa, a place by the beach, or an authentic homestay, we've got you covered!
In fact, there might even be a little too much for you to choose from. So, if you're still scratching your head and can't make a decision, keep it simple. Go for our best value Airbnb in Goa – Casa Branca Anjuna Cottage. You won't be disappointed!
All that's left now is for us to wish you an awesome holiday in one of the coolest spots in India. If you want to find out a bit more about Goa and what's been happening there, check out this timeline!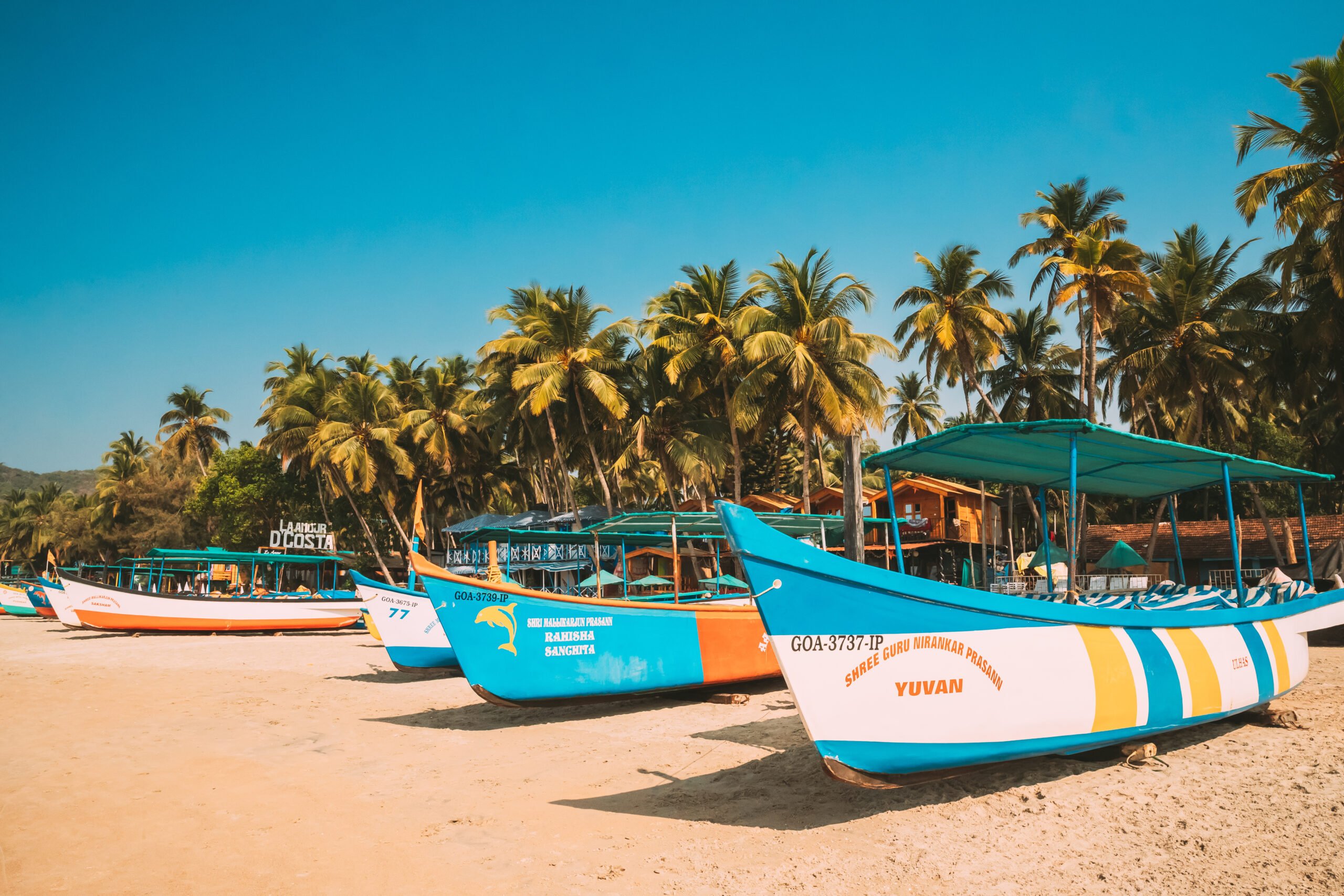 ---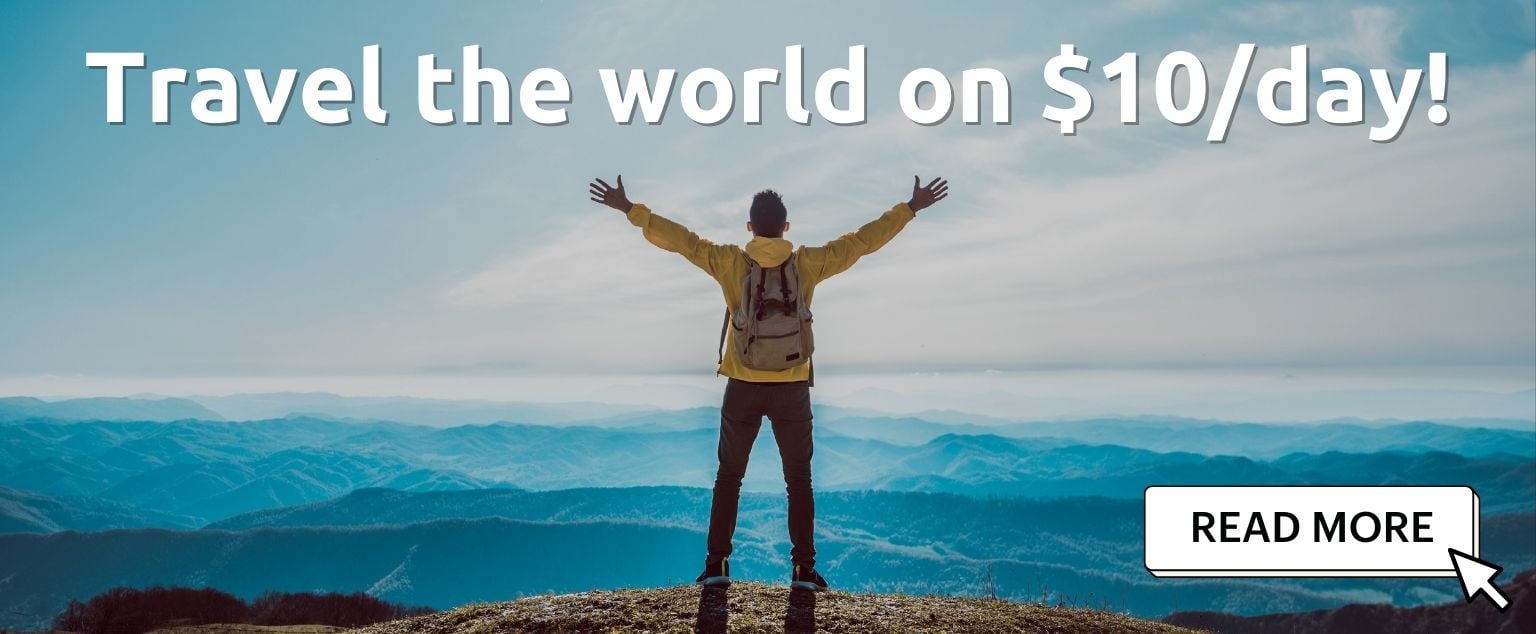 And for transparency's sake, please know that some of the links in our content are affiliate links. That means that if you book your accommodation, buy your gear, or sort your insurance through our link, we earn a small commission (at no extra cost to you). That said, we only link to the gear we trust and never recommend services we don't believe are up to scratch. Again, thank you!