Western India's popular coastal state of Goa is famous for its pleasant beaches, laid-back lifestyle, and unique blend of Portuguese and Indian culture. Visibly and culturally different from other places in India, Goa is also known for being one of the country's most peaceful places.
A fairly small state, Goa's landscapes include beaches, forests, and rivers, speckled with scenic towns and charming villages. Major attractions include colonial architectural gems, religious buildings, wildlife sanctuaries, museums, art galleries, and markets. Each February the party-loving state comes even more to life with the annual carnival.
Although Goa is reasonably small, many of the best places to visit are fairly spread out. Many travellers concentrate on just a few key areas and the beaches, missing so many of the state's other cool places.
That's why we've compiled this awesome list of the best places to visit in Goa—so you don't miss any of the state's best bits!
Read our recommendations for the best places to visit in Goa to truly feel like you've gotten under the skin of this Indian paradise.
And now, with accommodation and safety advice sorted, it's time to discover the best places to visit in Goa.
If you're planning a trip to India, getting some Goa sightseeing on your itinerary is one that stays in your memory bank. For history buffs, dirtbag hippy bums, and sophisticated travellers alike, there are incredible places to visit all the way from North to South Goa.
So here's some inspiration to get your imagination Goa-ing wild.
#1 – Usgalimal Rock Carvings – One of the most amazing places in Goa!
Why it's awesome: Discovered in 1993 in South Goa, the Usgalimal Rock Carvings in one of western India's most significant prehistoric sites. Some images were only discovered after the top layers of soil had been scraped away. Located close to the Kushavati River, the carvings date back some 20,000-30,000 years and are legacies left behind by some of the earliest human inhabitants of India. There are more than 100 unique engravings, including human-like forms, animals, and geometric patterns. The atmosphere is mysterious!
What to do there: Follow the snaking path from Usgalimal village making your way to the banks of the river and the unusual figures carved in the laterite rocks. Take time to discover the different carvings, which are spread across an area of around 500 square metres (5,382 square feet). Wonder about life in times long since passed and appreciate the skills used to create the detailed images.
#2 – Goan Backwaters – Great place to visit in Goa for couples!
Why it's awesome: Goa has no fewer than nine rivers and more than 40 tributaries. With dense mangroves and lots of lush greenery combined with wildlife and various activities, the backwaters of Goa are a scenic and captivating place. The atmosphere is tranquil and visitors can catch glimpses of the laid-back local way of life. Cruising the backwaters is one of the top Goa vacation ideas for couples, and is also great for families, solo explorers, and groups of mates. There are sightseeing cruises that last for just a few hours through to longer backwater experiences.
What to do there: Set sail on a pleasure craft for a memorable cruise around Goa's backwaters, soaking up the splendid scenery and spotting the local wildlife. Keep your eyes peeled for crocodiles swimming through the waters and sunbathing at the edges, and look out for dolphins playing in the rivers. Hear the uplifting sounds of bird song and the relaxing splashing sounds of water. Admire the views of the Adil Shah Palace as you drift past. Many cruises include a variety of activities too, such as fishing and traditional music and dance shows. For an especially romantic trip, join a sunset trip and sit hand in hand with your beloved as the sun dips down over the Arabian Sea.
#3 – Chapora Fort – One of Goa's coolest historical sites!
Why it's awesome: Overlooking the Chapora River, the mighty Chapora Fort was constructed in 1717. It's sandwiched between Chapora and Vagator Beach with mesmerizing views. It sits on the site of older defensive fortresses. The fort has been ruled by several leaders and was the subject of fighting between the Portuguese and the Marathas, with each wanting to gain control of the fortress. Surrounded by steep slopes, the elevated position provides great panoramic vistas. Although much of the site stands in ruins today, visitors can still see the remains of a few barracks and other buildings. The fort was used as a filming location for a blockbuster Bollywood film.
What to do there: Pass through the small main gate to stroll around the wide, open space. Explore the rocky ruins that remain from yesteryear and feel the sense of history as you almost hear whispers from the past. Trace the outline of the irregular outer walls and see what remains of old barracks and living quarters, now largely taken over by nature with herds of grazing goats and cashew bushes. Feast your eyes on the splendid sea views of Anjuna Beach and Vagator Beach. Try to time your visit for sunset when you can witness the spectacular sight of the sky changing colour and the sun slowly dipping on the horizon.
#4 – Netravali – Quite the quirky place in Goa!
Why it's awesome: The small and peaceful village of Netravali can be found in the southern part of Goa. A terrific place for nature lovers and fans of the great outdoors, the vicinity includes a wildlife sanctuary, two waterfalls, a dam, an impressive temple, and a mosque.
The prehistoric Usgalimal Rock Carvings are close to hand and the area also boasts one of the most unusual things to do in Goa; the opportunity to see the strange bubbling lake. Nobody is quite sure why the waters bubble, with some people attributing the activity to natural gases and others believing in more divine causes. Interestingly, it is said that clapping and making other sounds affects the speed and amount of bubbles!
What to do there: Climb the granite steps to get close to the water's edge at Netravali Lake and wait to see bubbles rising up to break when they reach the surface. Fish swim in the lake and the views are pretty. Go into the step well for cooler temperatures. Spot wildlife in Netravali Wildlife Sanctuary, which is home to creatures like panthers, squirrels, birds (including majestic hornbills), snakes, butterflies, and reptiles.
If you love natural beauty, don't miss the two nearby waterfalls of Savari and Mainapi. The two-level Savari Waterfall is within Netravali Wildlife Sanctuary and the sounds of wild animals complement the tinkling of the falling water. Mainapi Waterfall is even more secluded and you'll need to hike in rugged surroundings for a couple of hours to reach the natural feature. Although smaller than Savari Waterfall, it's no less picturesque. Pay a visit to Gopinath Temple, home to carved pillars and engraved niches and a large statue of Lord Krishna.
#5 – Mapusa Market – A great place in Goa if you love to shop!
Why it's awesome: The busy and colourful Mapusa Market has been a major Goan shopping destination for many years. It's open every day from morning to evening, though it is at its most lively on Fridays. There are many shops and stalls selling a vast array of goods. Vendors come from all around the area and from other Indian states.
Some of the larger shops accept cards (with a minimum spend), but cash is needed to purchase goods from street stalls and smaller retail establishments. The market attracts local as well as tourists and it's a great place to people-watch and experience local life. There's a good choice of restaurants and eateries too, ideal for taking a breather.
What to do there: Take your time walking around the vibrant Mapusa Market and fully appreciating the rich assortment of goods for sale. You'll find everything here from edible goods, spices, and souvenirs to clothes, pottery, textiles, jewellery, and antiques. Practice your haggling skills if you want to buy anything. Take pictures of the energetic scenes and colourful wares and call into one of the restaurants for a tasty lunch. Alternatively, grab local dishes and snacks (like spicy pork sausage, dried fish, and tandoori meals) from a food cart.
#6 – International Animal Rescue Goa – An awesome place to visit in Goa for half a day!
Why it's awesome: Established in 1998, International Animal Rescue Goa seeks to help the street animals around Goa. The centre carries out a range of programs that benefit both the local animal and human populations. Work includes sterilising and vaccinating street cats and dogs, providing medical care to sick and injured animals, rescuing animals from dangerous situations or abusive environments, re-homing animals where possible, and educating the public about animal welfare.
The rescue centre houses dogs, cats, puppies, kittens, and cows. As an incentive, the centre offers free medical care for a year for all animals adopted. Volunteering with this organisation is a great way to give back to the local community and help improve the lives of animals.
What to do there: Arrange some time volunteering at International Animal Rescue Goa and help to make a positive impact on the local animal population. People with veterinary training and experience are especially sought after, though the centre is grateful for all volunteering efforts. Don't have much time to give? No problem! The centre welcomes drop-in volunteers who can assist for just a couple of hours. All help is welcomed!
Do note that if you want to interact with the animals you will need an up-to-date rabies vaccine. There are, however, other ways you can help if you are not vaccinated. Activities include bathing and grooming dogs, playing with puppies and kittens, walking dogs, fundraising, PR work, and odd jobs. Helping at the centre is definitely one of the most rewarding things to do in Goa.
#7 – Mystery Rooms – Easily one of the most fun places to check out in Goa
Why it's awesome: A cool place to visit in Goa for families and friends, visitors must tackle a range of challenges to "escape". Time is ticking! There are various themed challenges to try and most are suitable for between two and eight players. Solve clues and puzzles, use logic, and hunt for hints to help you break free before the time runs out. Challenges vary in difficulty level too. It's heaps of fun for people of all ages and provides something different to the typical sightseeing experience.
What to do there: Grab your friends or family and choose which exciting challenge to try your luck at. All include a stimulating assortment of codes to crack, puzzles to complete, clues to find, and more. Diffuse a bomb in The Hurt Locker, break out of jail in Lockout, reclaim your freedom after being abducted, or uncover the mystery of a haunted forest. Whether you succeed in your chosen mission or not, your time at Mystery Rooms is sure to be filled with fun and offers great opportunities for bonding and teamwork.
#8 – Goa State Museum – A fascinating educational place to visit in Goa
Why it's awesome: Goa State Museum, located in the state capital of Panaji, is housed in a grand former palace (Adil Shah Palace). It's among the hotspots in Goa for people who want to learn more about local culture, history, and life. Founded in 1977, the interesting museum contains thousands of artefacts and exhibits. Divided into different galleries, the museum houses something to pique all curiosities and appeal to all tastes. From art and science to religion and everyday life, the museum covers diverse themes. One of the appealing attractions for budget travelers, there's no entry charge to explore the museum (though, do note that some activities, such as watching shows, do incur a charge).
What to do there: Allow plenty of time to explore the museum's 14 diverse galleries and fully appreciate the rich array of objects from different eras. As well as local objects you'll find displays and exhibits related to all parts of the vast nation. See a large selection of eye-catching sculptures made from various materials in the Sculpture Gallery. Most pieces are related to Hindu and Jain beliefs and pieces date back many years. The Christian Art Gallery showcases paintings, statues, and religious artefacts from the Christian faith. See contemporary art from Goa and other parts of India in the Menezes Braganza Gallery.
More modern art is displayed in the Contemporary Art Gallery. Admire mini paintings, Southern Indian bronze images, ancient terracotta figures, and more in the Banerji Art Gallery, and discover more about printing techniques from through the ages in the Printing History Gallery. The Religious Expression Gallery is a top section to gain greater insights into different spiritual and religious beliefs while Goa's Freedom Struggle Gallery details the state's history and fight for independence. Culture lovers shouldn't miss the Environmental and Development Gallery and the Cultural Anthropology Gallery, while those with a stronger interest in science and the Earth should check out the Geology Gallery. Other areas include the National Heritage of Goa Gallery, the Furniture Gallery, and the Numismatics Gallery.
#9 – Cola Beach – One of the most incredible free places to go to in Goa
Why it's awesome: Something of a secret and scenic hidden gem in Goa, the picture-perfect Cola Beach is located in South Goa. The stunning beach sees relatively few tourists and can only be accessed by private transport. This means that those who do make the effort to visit can escape the crowds and enjoy the natural beauty in peace and quiet. Surrounded by nature, the beach has two separate parts that are split by a small hill. There's a lovely lagoon and an attractive river to further enhance the visual appeal and uniqueness.
What to do there: Get away from the hustle and bustle and spend a few hours at the tranquil Cola Beach. Relax on South Cola Beach for a more intimate vibe—it's just 145 metres (476 feet) long. North Cola Beach still isn't huge, though, as 800 metres (2,625 feet) long. Admire the views of the sea, lagoon, river, trees, and hills. Sunbathe on the sands and swim or paddle in the refreshing waters to cool down in the heat and get active. Want to stay for longer? Comfortable tents are available to rent for a night in nature.
#10 – Dr. Salim Ali Bird Sanctuary – Awesome place to visit in Goa with kids!
Why it's awesome: Located on Goa's Chorao Island, Dr. Salim Ali Bird Sanctuary was named in honour of a famous Indian ornithologist. Covering some 440 acres (178 hectares), the terrain is mainly made up of dense mangrove forest. A Goa must see for fans of wildlife, particularly birds, the sanctuary is home to a variety of bird species (both local and migratory) as well as crabs and other creatures. Water channels cross the area and there are plenty of scenic views. It is possible to visit the sanctuary all throughout the year.
What to do there: Make your way to Ribandar ferry dock and cross the Mandovi River to reach Chorao Island. Even the journey can be exciting for younger members of the family. Take binoculars to help you spot even more creatures. Look out for diverse coastal birds, including herons, bitterns, snipes, and avocets. Coots and pintails are common wintertime visitors. You might also see crocodiles lurking in the mangroves, various insects and small reptiles, flying foxes, crabs, and the curious mudskipper—a type of fish that can walk on land. Walkthrough the mangroves on the boardwalk, go canoeing through the narrow creeks, and climb the watchtower for good views of the terrain and wildlife.
#11 – Chorla Ghat – One of the nicer places in Goa to sightsee!
Why it's awesome: Sitting at the point where the borders of Goa, Maharashtra, and Karnataka meet, Chorla Ghat is a fantastic ecotourism destination. One of the best natural points of interest in Goa, it is part of the Sahyadri Mountains' Western Ghats. Located at an elevation of 800 metres (2,625 feet), Chorla Ghat is rich in biodiversity and is home to several rare species of flora and fauna as well as more common types. Birds are especially abundant. There are natural attractions, like waterfalls, hiking trails, and animal-watching hides, to enjoy and the atmosphere is peaceful. It's a great place to get away from busy city life for a while and simply enjoy the wonders of nature.
What to do there: The rainforests around the Chorla Ghat area are rich with birdlife and you can try and spot many species, including flycatchers, sunbirds, pigeons, thrush, and beautiful hornbills. Wolf snakes are among the rare land species that call the area home and you'll probably also see lots of colourful butterflies. Sit patiently in one of the hides to increase your chances of seeing different creatures in their natural habitat. There are various hiking and trekking trails through the forests, with routes that vary in length and difficulty levels. Visit some of the lookout points for amazing vistas, conquer Lasni Temb peak, and chill out by numerous picturesque waterfalls.
#12 – Sri Mangesh Shantadurga Prasanna Temple – One of the most religious places to see in Goa
Why it's awesome: Often referred to as simply Sri Mangesh Temple, Sri Mangesh Shantadurga Prasanna Temple is one of Goa's most-visited places of Hindu worship. It's also one of the state's biggest temples. It can trace its history back to the 1500s and the building has seen a number of changes and renovations over the years, with the last major works having been carried out in 1973. The present temple building was constructed during the reign of the Marathas. It is fairly simple, yet elegant, in its design. The temple is dedicated to one of Lord Shiva's incarnations, Bhagavan Manguesh, though there are also shrines to Lord Ganesha and Goddess Parvati as well as statues of various other Hindu deities. Various legends surround the site. It is an active place of worship with various rituals taking place each day. Furthermore, the temple holds several major celebrations throughout the year.
What to do there: Be sure to dress appropriately and follow the dress code when preparing to visit Sri Mangesh Shantadurga Prasanna Temple and remove your shoes before stepping inside. Look around the complex and see the large and colourful statues of deities like Lord Ganesha, Goddess Parvati, Nandikeshvar, Lakshminarayana, Garuda, Gajana, and Bhagavati. Look at the Mangesh Linga, the main focal point of worship in the temple. Legends say that the religious object was consecrated by Brahma on Mangireesh Mountain and later taken to various other locations. Other noteworthy features include the large Nandi Bull, the water tank, the ornate hall of the Sabha Griha, and the seven-tier tower. Watch as devotees perform various rites and rituals and absorb the strong sense of spirituality.
#13 – Carambolim Lake – One of the most romantic places to visit in Goa!
Why it's awesome: Situated in North Goa, the beautiful Carambolim Lake is one of Goa's most attractive lakes. The artificial fish-filled lake is surrounded by verdant forest and it's a great place to spot a variety of birds, both land- and water-based and both permanent and migratory. The lake was initially built to help provide irrigation for the nearby rice fields. When birds started to be drawn to the area steps were taken to preserve and enhance the lake in order to provide a suitable place for birdlife to flourish. The views are scenic and the atmosphere is peaceful. In the right company, it's a great place for romance when visiting Goa.
What to do there: Break away from the busier attractions in Goa and enjoy a sense of calm and tranquillity at the scenic Carambolim Lake. Take a stroll around the lily-covered lake and admire the various flora, such as water hyacinths and Indian marsh snowflakes, that paint bursts of colour onto the scenery. Go rambling through the woodlands and look out for birds like hawk owls and jungle owlets and spot species like moorhens, water hens, herons, egrets, swallows, and coots in and around the water. Climb the watchtowers for sweeping views.
#14 – Museum of Christian Art – A great place to visit in Goa if you are alone/traveling solo
Why it's awesome: The Museum of Christian Art is one of the top points of Interest in Goa for anyone interested in religious history. It's also a great place to beat the heat and spend some time learning while indoors. Found in the heart of the old city, the museum is housed in the former Santa Monica Convent, itself a historic and attractive building of interest. A fairly unique museum in Asia, it contains a huge selection of Christian artefacts, art, and sacred objects from various times throughout history. Many pieces were exquisitely made by local craftspeople and artisans. Interestingly, most of these artists were Hindu. Established in 1994, the museum seeks to showcase Indo-Portuguese Christian art collected from Goa's places of worship.
What to do there: Appreciate the fine building from outside before entering the museum to admire the vast collections of art and antiquities. The mobile mass kit is interesting—it was used by priests when travelling to outlying towns and villages to perform religious ceremonies.
Don't miss seeing the collection of ornate and richly embellished ceremonial robes and the unusual bust of St. Margaret of Antioch with a chest cavity designed to hold a relic. Note how many of the pieces have slight Indian and Hindu influences, caused by local artists injecting their own ideas and techniques into their work. There are paintings and sculptures of Jesus Christ and various saints, beautiful chalices, items set with precious gems and metals, plates used in mass, wooden carvings, crucifixes, rosary beads, church furnishings, and more.
#15 – Kesarval Waterfalls – A beautiful and scenic place to check out in Goa
Why it's awesome: Situated near Cortalim village, Kesarval Waterfalls aren't just gorgeous to look at—the falls are also believed to have healing and medicinal qualities. A high mineral content is added to the water from the rocks, helping to create a spectacular natural spa, and the algae is also thought to nourish and enhance the water. Among the famous places in Goa for tourism, visitors will find a variety of facilities close to hand, including eateries, bathrooms, currency exchange counters, and so forth. Diverse attractions and activities can be found in the locale, meaning that people can combine several hotspots in Goa for a varied day out.
What to do there: If you want to admire the waterfall in its full glory, visit during the rainy season. The falls are full and the water thunders into the lake. If, however, you prefer to bathe and swim, July to March is the best time—the waters aren't so powerful and the rocks aren't as slippery and dangerous. Make your way along the zig-zagging steps to reach the falls. Relish the views and atmosphere and soak away your cares in the soothing waters. Dry yourself off and visit nearby places of interest like Santana Church in Talaulim village, Mormugao Fort, and Rachol Fort.
#16 – Old Goa – A great place to see in Goa if you love architecture
Why it's awesome: Situated in North Goa, Old Goa is a historic city that once served as Portugal's capital in India. Founded in the 15th century, the city thrived under Portuguese control. It was later abandoned, though, due to disease. It eventually became part of the Republic of India in 1961. Today, the city is a UNESCO-listed site. The district is famous for its colonial remains, historic churches, and abundant sightseeing opportunities. Photographers are often drawn to the area's many jewels. Old Goa boasts a great blend of Indian and European influences and it is home to some of the most well-known landmarks in Goa. It's easy to explore and soak up the vibe by foot or bicycle.
What to do there: Plan to spend at least a few hours wandering around Old Goa and enjoying its striking architecture, nostalgic air, and charming atmosphere. Call by the numerous interesting churches, though do remember to be dressed respectfully if you wish to enter inside any places of worship. Highlights include Se Cathedral, the Basilica of Bom Jesus, the Church of Our Lady of the Rosary, the Church of St. Francis of Assisi, the Chapel of Our Lady of the Mount, the Chapel of St. Catherine, and the Church of the Cross of Miracles. Pass under the grand Viceroy Arch, see the often-forgotten St. Paul's College, and take time out to relax in beautiful green surroundings. Be careful of bumping into snakes when walking the narrow, quiet lanes that wind through the area!
#17 – Devil's Canyon – One of the more unique places to visit in Goa!
Why it's awesome: Located near Molema, Devil's Canyon is a scenic jungle-surrounded canyon. The river gushes through the jagged canyon and the jungle is home to fascinating wildlife. The views are picturesque and there are great photo opportunities. The gorge takes its name from a local legend—it is said that each day a villager went to the river to ask the Devil for fish to feed his guests. He was granted fish. One day, the curious Devil followed the cunning villager and discovered that he had no guests and was eating the fish himself. The Devil then cursed the river and forbade anyone from fishing there again. There are several other places of interest close to the canyon too.
What to do there: Head to one of the viewpoints for glorious views of the stunning canyon and go walking along the rocks and through the jungle. You may spot diverse wildlife in the jungle too—creatures that call the area home include birds, butterflies, reptiles, and black panthers. Although it's rare to actually see a wild panther you might just get lucky(and staying safe travelling means you will not get too close to these if you do)! For more natural beauty continue your trip to the nearby Dudhsagar Waterfalls and then add some culture and spirituality to your Goa itinerary with a visit to Tambdi Surla Temple.
#18 – Keri Beach – A perfect place to visit in Goa if you are on a budget!
Why it's awesome: Budget Goa is blessed with many beautiful beaches, and Keri Beach (also sometimes known as Querim Beach) is no exception. The largest beach in the northern part of the state, the long sandy stretch is fringed with casuarina and palm trees and has a quiet and peaceful vibe. Relatively uncrowded, it's a perfect place to spend a few hours lazing in the sunshine and away from the tourist masses. The Tiracol River flows into the sea close to the beach and an old fortress (now converted into a heritage hotel) overlooks the sands. As with all public beaches in Goa, there's no charge to enjoy the seaside.
What to do there: You'll find Keri Beach close to the popular Arambol Beach. Make your way to Paliem Sweet Water Lake and cross through the hill and jungle to reach the beautiful Keri Beach. Relax on the soft white sands and take plenty of pictures of the postcard-worthy scenes. Dine on fresh and tasty seafood in one of the simple eateries as you soak up the vistas. Various watersports are available at the beach if you want to get active and enjoy a thrill—why not have a go at paragliding? You can look through Goa Airbnb listings to try and find a base nearby!
#19 – Butterfly Conservatory of Goa – Certainly one of the most exotic places to see in Goa!
Why it's awesome: Somewhat off the beaten track, the Butterfly Conservatory of Goa is an especially nice place to take the kids. It can also be pretty romantic if you visit with that special someone! Situated near Ponda, the small butterfly sanctuary is perched on a hill. A stream flows through the forest and gardens and the site is the result of hard work by a couple who wanted to create a beautiful place where pretty butterflies could thrive. Butterflies come and go as they please, attracted by the wide variety of plants and flowers, and the owners have recorded some 100 species of visiting butterflies.
What to do there: Walk through the attractive sanctuary, admiring the various flowers and plants, and watch lovely butterflies flitting from place to place. You can expect to see at least a few different types of butterfly at any given time. There are signboards that provide information on different habitats, plants, and butterfly species. Call into the small aviary to see a number of beautiful birds too. Take a seat in the rooftop garden, filled with cacti and other greenery, and appreciate the views over the sanctuary.
#20 – Savoi Plantation – One of the most underrated places to see in Goa
Why it's awesome: We know it's not on most backpacking India travel guides, but it should be. The enchanting Savoi Plantation is one of the biggest and oldest of Goa's tropical spice plantations. More than 200 years old, the plantation has always followed organic principles. Sitting at the edge of the Mandovi River, the plantation cultivates a number of spices, used for culinary, medicinal, and therapeutic purposes. It has a tranquil air and appeals to a variety of senses. The plantation covers some 100 acres (40.5 hectares) and features a pond and a terraced valley. There's an onsite shop and restaurant too.
What to do there: Take a leisurely stroll around the charming historic plantation, pausing to see the different spices as they grow and to inhale the rich fragrances and aromas. Soak up the laid-back air as you see spices like nutmeg, vanilla, cinnamon, cardamom, betel nut, chilli, and pepper. A variety of other plants are grown too and you can learn more about the different spices, herbs, and plants grown at the plantation.
It's both scenic and informative. Enjoy a tasty meal in the restaurant, relishing the delicious flavours created using the plantations spices and produce, and pick up some spices to take home with you to enhance your own culinary experiments or give to friends and family as a local gift.
#21 – Panaji – Cool place to see in Goa with friends!
Why it's awesome: Also known as Panjim, Panaji is Goa's state capital. The cute city is a multicultural meeting point with diverse architecture and a laid-back feeling. A river runs at the side of the city with a number of islands easily connected by ferry. There are plentiful local attractions appealing to diverse interests and it's a great place to spend a few hours exploring. It's also one of the best places to eat in Goa, with a huge selection of restaurants serving tasty local specialities as well as food from all around India and international fare. Nearby beaches add terrific ways to relax. Panjim is an addition to any Goa itinerary.
What to do there: Explore Goa's capital by foot, walking past charming heritage homes and buildings like the Bishop's Palace and the High Court Complex. Learn more about Goa's trading history at the Customs Museum and spend some time in the vibrant Latin Quarter, something of a novelty for an Indian city. Goa Science Centre and Planetarium is a fascinating educational place that is sure to appeal to curious minds, and art lovers can check out a variety of galleries and workshops such as Gallery Boa Arte and Gallery Gitanjali.
Watch a hot Bollywood movie at the INOX cinema, catch the ferry over to nearby islands, and unwind on beautiful beaches like the popular Miramar Beach. Other places of interest include Our Lady of Immaculate Conception Church, Maruti Temple, Mahalaxmi Temple, the Old GMC Complex, and Kala Academy. Head to the picturesque Dona Paula Beach and see where many Bollywood movies have been filmed.
#22 – Anjediva Island – An unknown (but awesome!) place to see in Goa!
Why it's awesome: Situated in the Arabian Sea, Anjediva Island covers 1.5 square kilometres (0.6 square miles) and is one of the biggest islands around Goa. It has played an important role through Goa's history but is a lesser-visited place today. With folkloric connections, the island has a further claim to fame—it was visited twice by Vasco Da Gamma.
The famous Portuguese explorer, who was the first person to reach India by sea, stopped at the island in 1498 and again in 1502. Once an important island for Portuguese defence initiatives, it has also been a significant trading centre and a major port for the Greeks, Egyptians, Arabs, and Portuguese. The island is home to one of the oldest Catholic churches in all of Asia as well as several other interesting sights.
What to do there: You can catch the ferry to Anjediva Island from Karwar (a town in the neighbouring state of Karnataka). Do check that the island is open to visitors in advance to avoid disappointment as it is sometimes not accessible. (The Indian Navy Forces has its headquarters on the island.) Explore the quiet island and see the various ancient homes and buildings from times long since finished. Discover the ruins of the old Portuguese fortress and see the island's church, which dates back to the early 1500s and is thought to be one of the oldest Catholic churches across Asia.
#23 – Dandeli – A very cool place in Goa to go for a day
Why it's awesome: Located in the bordering state of Karnataka, Dandeli is a perfect destination for all thrill seekers, adventure lovers, and fans of the great outdoors. The River Kali offers tons of opportunities for watery fun and the area is known for its important conservation efforts related to tigers. Visitors can see an array of other flora and fauna too. Natural attractions include caves and interesting rock formations.
What to do there: Explore the natural gem of Dandeli Wildlife Sanctuary, home to many creatures, some of which are rare. Check out the spectacular Anshi National Park for even more natural splendour, wildlife, and photogenic views. The national park is also known for its population of majestic tigers. You can also enjoy a variety of exciting outdoor activities in the area, such as boat rides, mountain biking, jeep safaris, rock climbing, caving, camping, hiking, canoeing, rafting, and kayaking. It's definitely a great place for adventure lovers. Explore the Kavala Caves, believed to have been a home of Lord Shiva, visit the popular pilgrimage site of Ulvi Temple, marvel at Mother Nature's splendour at Syntheiri Rocks, take in the views from Sykes Point (though do be sure to obtain the relevant permission to visit beforehand), and visit Supa Dam.
#24 – Arpora Saturday Night Market – A must-visit place in Goa on the weekend!
Why it's awesome: While Goa has many excellent markets, including a few that draw large crowds on Saturdays, the Saturday Night Market at Arpora is one of the biggest and best. Also sometimes known as Ingo's Night Market, the gigantic market has a huge selection of stalls that sell an even wider range of goods. It's a great place to hunt for local items, gifts, treats for yourself, clothes, and unusual one-off items. The prices are reasonable too.
The vibe is relaxed with a hippie feel. It's a popular place for people to go to start their night out on the town, thanks to the many tempting food stalls and lively bars. The market attracts a good mixture of both locals and foreigners. Do be sure to carry cash as many vendors and establishments don't accept credit or debit cards.
What to do there: Mingle with the crowds and experience the laid-back Goan vibe as you stroll around the bustling and atmospheric Arpora Saturday Night Market. Browse a large selection of items, including spices, clothing, artworks, crafts, souvenirs, handmade goods, jewellery and accessories, perfumes, funky lamps, shoes, and much, much more. Don't forget to haggle when making any purchases and keep in mind that you can often score terrific discounts if buying several items from the same seller. Treat yourself to a delicious assortment of tasty goodies and call into one of the bars for a few drinks to really get you in the weekend mood ahead of heading out to a Goa rave.
Get insured for your trip to Goa!
ALWAYS sort out your backpacker insurance before your trip. There's plenty to choose from in that department, but a good place to start is Safety Wing.
They offer month-to-month payments, no lock-in contracts, and require absolutely no itineraries: that's the exact kind of insurance long-term travellers and digital nomads need.
SafetyWing is cheap, easy, and admin-free: just sign up lickety-split so you can get back to it!
Click the button below to learn more about SafetyWing's setup or read our insider review for the full tasty scoop.
Find out what people want to know about the best places to visit in Goa
While our comprehensive list of the top places to visit in Goa should keep you busy for your stay, we have a few more bonus ideas for your trip to Goa.
Explore Goa's numerous beaches, each with a different vibe. Hit up Galgibaga Beach, Candolim Beach, Benaulim Beach, Butterfly Beach, Ashwem Beach, Palolem Beach, and Arombal Beach in addition to the ones already mentioned. Grand Island and Charao Island are well worth visiting too.
Goa has no shortage of awesome wildlife sanctuaries and nature lovers are sure to enjoy discovering the varied delights of Bondla, Cotigao, and Mhadei Wildlife Sanctuaries. Hivre Waterfall and Dudh Sagar Waterfall are among Goa's natural highlights, and fascinating cave systems include those of Arvalem, Lamgau, and Rivona. Step back in time at places like Fort Aguada and Sinquerim Fort and have a spiritual experience at the Basilica of Bom Jesus. Goa has numerous more splendid churches to discover too. Spend an evening at the cool Hanuman Theatre for a great cultural experience.
Add even more diversity to your vacation when visiting Goa and cross the state borders to explore places a little further afield. In neighbouring Karnataka State, you'll find the quaint bird-filled village of Nera with its terrific hiking opportunities, and the small town of Karwar, where you can enjoy boat rides to spot dolphins, underwater explorations, stunning beaches, and varied watersports. Alternatively, take a day trip to one of Maharashtra's splendid destinations, including the picturesque and wildlife-rich Amboli and the pretty Vengurla.
Goa really is a terrific all-round destination with something to please everyone. With beaches, wildlife, historic architecture, cultural sites, delectable food, various markets, and more, there's no reason to ever experience a dull moment in Goa! Tick off these best places to visit in Goa and have a great vacation in one of India's most popular places.
---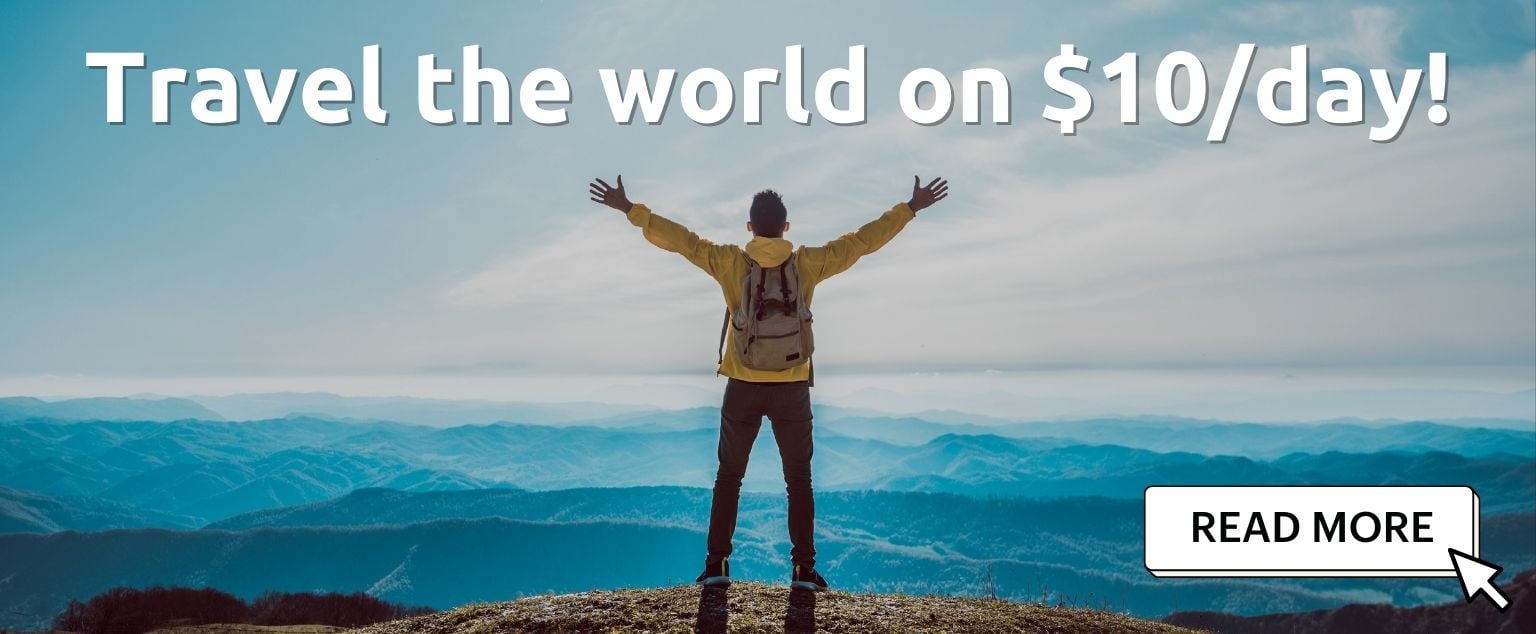 And for transparency's sake, please know that some of the links in our content are affiliate links. That means that if you book your accommodation, buy your gear, or sort your insurance through our link, we earn a small commission (at no extra cost to you). That said, we only link to the gear we trust and never recommend services we don't believe are up to scratch. Again, thank you!