If you're looking to explore gorgeous beaches and verdant rainforests, Indonesia should be at the top of your list. By immersing yourself in Indonesian culture, you can truly come to understand the people and their customs. Whether it's taking in stunning vistas or interacting with locals, there are endless ways to expand your horizons at this popular destination in Asia.
Indonesia is home to over 17,000 islands, all of which offer unique and beautiful experiences. From the stunning beaches of Bali to the rugged terrain of Sumatra, there is something for everyone in this vibrant country. It's a land filled with traditional cultures, diverse cuisine, and some of the most amazing wildlife on the planet.
But what Indonesia is also known for are its vibrant festivals. Bringing together people of all ages, religions, and backgrounds to celebrate the diversity of cultures, these festivals will make your visit truly unforgettable. Whether you're looking to experience the traditional Jambi Harvest Festival in Bali or the Muslim New Year festival of Idul Fitri, you'll be welcomed with open arms and traditional music, dancing, and plenty of delicious food.
Festivals in Indonesia
When visiting Indonesia there is a culture of celebration, with a range of vibrant festivals that span the entire year. From annual cultural events like Jakarta's Chinese New Year Parade to religious holidays like Easter in Ambon and the vibrant festival celebrations in Bali, there's always something exciting happening in this country.
So without getting ahead of ourselves, here are the best Indonesian festivals!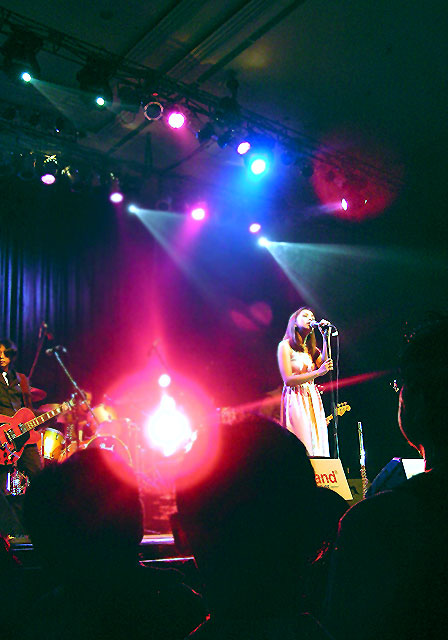 When: March
Where: Jakarta
One of the most popular festivals in Indonesia is the International Jazz Festival. Held every year in the city of Jakarta, this festival features some of the world's best jazz performers from all over the globe. It is by far the largest jazz festival in the southern hemisphere, attracting thousands of people from all over the world.
The festival lasts for 3 days and tickets can be bought ahead of time for 45 USD. This is a great opportunity to get close to some of the world's best jazz artists, as well as enjoy delicious local food and drinks.
Jakarta brings together the best of both worlds with its modern cityscape and traditional music, making it the perfect place to celebrate this musical event. You can enjoy nights filled with smooth sounds and stunning visuals, or take part in workshops and educational sessions about jazz music and culture.
Where To Stay
Enjoy the modern facilities in this luxurious hotel downtown. Giving you full access to the festival while having a beautiful view to retreat to at the end of the night.
Nyepi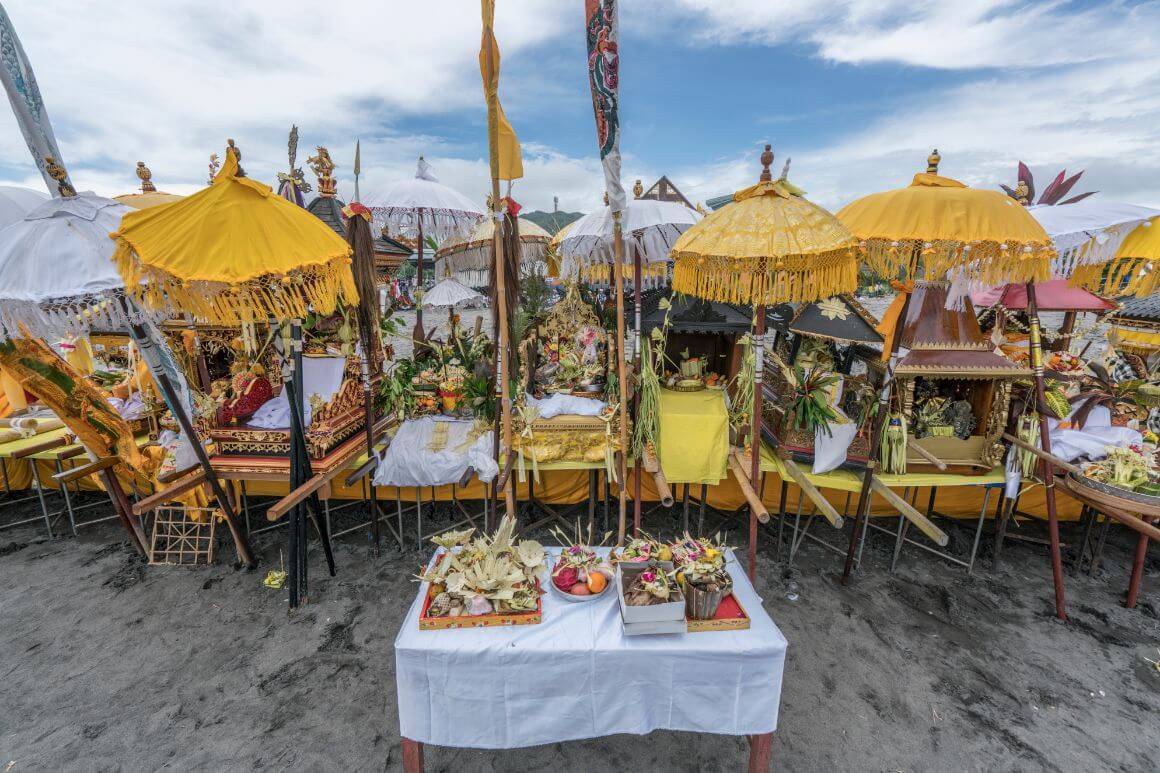 Nyepi is one of Balis most important festivals and serves as a new year celebration. This Hindu festival is celebrated every March, according to the Saka calendar, and it marks the beginning of the new year as well as a time for self-reflection.
It seems as if the island stops everything they are doing and dedicates the day to peace. The streets of Bali will be empty, with no traffic or any other kind of sound, except for traditional music that can be heard in some temples.
The three-day festival is a time for spiritual awakening, contemplation, and inner peace. It is believed that by remaining silent and still, the community can ward off evil influences.
The main highlight of Nyepi is the day of absolute silence. Everyone on the island must stay in their homes, turn off all lights and sounds, and even refrain from speaking. This is a time to center yourself and reflect on the past year while looking forward to what's next.
The day before Nyepi is full of celebration, though – people take part in parades, processions, and lots of music! The streets are filled with people dressed in traditional costumes and colorful masks, beating drums and playing instruments.
After the parade is over, everyone moves inside their homes until the next day when they can come out and enjoy the peace of Nyepi. It's a great opportunity to relax, reset, and come back with clarity and positivity, which we could all use sometimes!
Where to Stay
Stay in this lovely villa close enough to the action but far enough away to enjoy a peaceful stay. You'll love the pool among the rice fields and the cozy rooms.
Purnama Kedasa
When: April
Where: All over Indonesia
Purnama Kedasa is a Hindu festival celebrated throughout Indonesia. It is the celebration of the full moon, which is said to bring out the best in people. This festival is highlighted by beautiful street parades with floats and performers, as well as a wide range of food stalls selling traditional dishes from across Indonesia.
The Purnama Kedasa Festival also includes performances from local musicians and dancers, a great opportunity for visitors to immerse themselves in the culture of Indonesia. Many visit the different temples in their local areas to pray and give offerings to the gods.
While this Indonesian Hindu festival takes place all throughout the different islands, one, in particular, seems to do it best – Bali! There, the celebration is focused on a large parade of floats and decorations in Denpasar. The streets come alive with vibrant colors and exciting performances that make this an event you won't soon forget.
It lasts late in the evening as the full moon rises and brings more and more people out into the streets to celebrate.
Where to Stay
Spend your morning at this stunning resort in Ubud surrounded by nature. With a beautiful garden, pool, and spa, it's the perfect place to spend a few days during this festival.

Do You Want to Travel FOREVER??
Pop your email in below to get a FREE copy of 'How to Travel the World on $10 a Day!'.
Idul Fitri
When: April – May
Where: All over Indonesia
The Muslim New Year Festival, or Idul Fitri is celebrated by Indonesian Muslims to mark the end of Ramadan. This festival is a time for celebration and gratitude as well as an opportunity for Muslims to come together and engage in activities such as prayer, reflection, and charity.
Idul Fitri is celebrated for three days with family gatherings, feasts, decorations, and colorful parades. During the festival, many people go to the mosques to pray while others gather at parks or beaches to celebrate.
On the morning of the festival, families dress in their finest traditional clothing and pray together. During the day, there is a lot of food for family and friends to enjoy. Later in the evening, fireworks displays are held across Indonesia to mark the end of Ramadan.
The Idul Fitri Festival is an amazing event that celebrates one of the most important holidays in the Islamic calendar. It is a time of reflection and gratitude, but also a wonderful opportunity to bring people together in unity and appreciation for the richness of Indonesian culture.
Where to Stay
Enjoy the fireworks from the comfort of the Millenium Hotel in Jakarta. This boutique hotel offers a great selection of rooms with amazing views of the surrounding cityscape and is just minutes away from some of Indonesia's best nightlife hotspots!
Summer Festival of Samosir
The Summer Festival of Samosir is a unique and exciting festival where visitors from all over the world come together to explore the culture, history, and religions of Indonesia. This festival takes place on Samosir Island in North Sumatra, one of the most beautiful places in the country.
A large majority of the festivities take place on Toba Lake where you will get the full summertime experience.
Just like many festivals in Indonesia, this week-long celebration includes traditional ceremonies and activities, as well as dance performances, music concerts, and cultural workshops. It also includes a few different activities to spice it up, like boxing matches.
Throughout the festival you can explore the rich history of the island by visiting ancient temples and sacred sites, learning about local customs, and trying new foods.
This is a great opportunity to get to know the people of Samosir Island, enjoy the beautiful landscapes, and experience the vibrant culture of Indonesia.
Where to Stay
This waterfront hotel provides a perfect view of the lake and is right in the middle of all the festivities. With its cozy rooms, outdoor pool, and friendly staff, it's the perfect place to stay during your visit.
Harvest Festival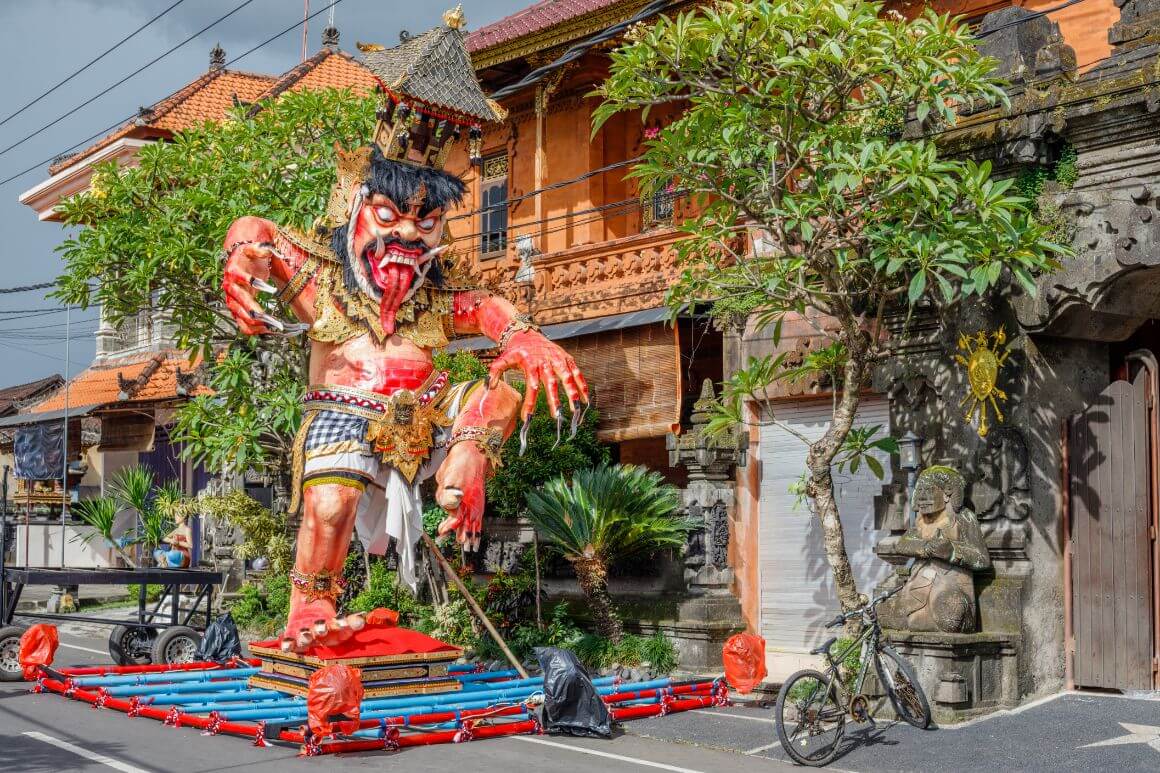 The Harvest Festival in Bali is one of the most colorful and vibrant events in Indonesia. This festival is celebrated to honor the spirit of gratitude for good harvests, unity within communities, and respect for nature.
Throughout this celebration, you will find many traditional activities such as ceremonial prayers, dance festivals, offerings of food to the gods, and performances of traditional music and theater.
The Harvest Festival also includes a variety of fascinating rituals like the Sanghyang Dedari (a trance ritual), the Ngaben (a cremation ceremony) and the Ogoh-ogoh (giant papier mache monsters). It's one of the craziest sights to see these huge monsters being tossed around and paraded throughout the streets! You're gonna love it!
During this event, locals also create coconut leaf skewers in the shapes of animals to sell as souvenirs. You can find people selling snacks on the corner or you can try some delicious traditional dishes like Nasi Campur (mixed rice), Satay Lilit (fish satay on a stick), and Kue Jempol (finger-shaped cakes).
The climax of this amazing event is when participants gather around a sacred tree, called "the Tree of Life", to celebrate the harvest. Apart from being an important religious ceremony, this festival is also an excellent opportunity for tourists to observe life in Balinese villages and enjoy the beautiful culture and traditions of this unique island.
The Harvest Festival is one of the most unforgettable festivals in Indonesia and will give you a beautiful perspective on the culture and customs of this country.
Where to Stay
Stay in this stunning eco-friendly villa in Ubud, Bali to experience the Harvest Festival up close.
Forget boring accommodation… book yourself an EPIC STAY!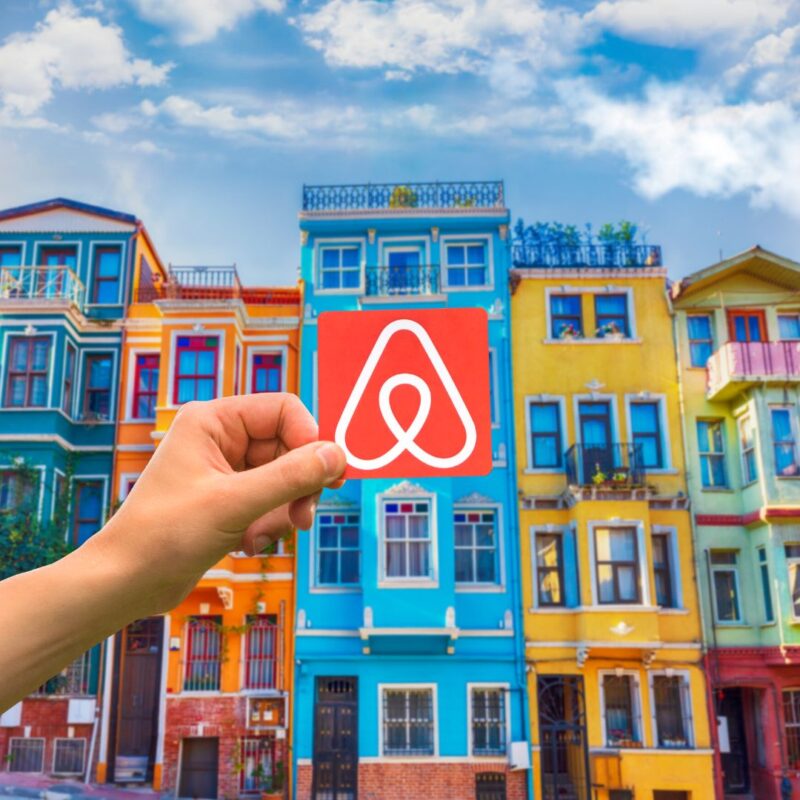 Why stay in a naff hotel when you can stay in a cosy, stylish local house instead? And for half the money too!
Stay somewhere EPIC and save your hard-earned dollars — from houses to barns to castles and caves, there is an Airbnb for every occasion!
Book an EPIC Stay
Bali Arts Festival
When: June
Where: Denpasar, Bali
Ooo, one of the best festivals to get your imagination running wild is the Bali Arts Festival! This event takes place in Denpasar, and it aims to promote and preserve Balinese art, culture, and traditions. This long-running festival will be celebrating its 45th year in 2023.
The Bali Arts Festival is one of the most celebrated festivals in Indonesia. It takes place in early summer when the weather is just right for a party! The celebration lasts the full month with a beginning parade and closing ceremony and plenty of exhibits, performances, and different exhibitions throughout the month.
Every year, hundreds of performers take part in this amazing festival, including traditional dance troupes, musicians playing gamelan instruments (traditional percussion music), puppet shows, and much more.
Explore the different art expos to discover new artists, take part in traditional workshops such as textile dying and weaving, or attend lectures about Balinese culture. You will see stunning headdresses, elaborate costumes, and mesmerizing performances that will take your breath away, it's honestly one of the best celebrations in Indonesia.
Where to Stay
With an 8-minute walk to the beach, this sun and surf hotel is perfect for a summer holiday. The rooms are equipped with air conditioning to keep the hot and humid days at bay.
Eid Al Adha
When: July
Where: All over Indonesia
Indonesia's population is 86% Muslim and represents the religion's largest population in the world. Among the most important holidays of the year is Eid Al Adha, also known as "the festival of sacrifice".
This festival is celebrated to commemorate Abraham's obedience to god, who asked him to sacrifice his son Ishmael and instead granted him a goat in exchange. Today Indonesians celebrate by sacrificing animals such as sheep and goats, who are later divided into three parts for their families, their neighbors, and the less fortunate.
It's a huge celebration all over Indonesia with family gatherings, traditional feasts, colorful decorations, and prayers. You will find people from all faiths participating in the festivities by visiting each other's homes or gathering at the local mosques.
The last two days of the festival are the most important ones when everyone comes together to offer their prayers and celebrate in reverence. People wear traditional clothing and share food while offering prayers during this time.
Where to Stay
Spend time in Jakarta at this stunning hotel with an incredible pool. The rooms provide all the amenities you need while being surrounded by a tranquil environment.
Ubuds Reader and Writer Festival
Ubud is known for its world-class literary and artistic events, but the Ubuds Reader and Writer Festival takes it to a whole new level. This five-day event brings together some of the world's best authors and thinkers from different fields to share their works and knowledge in an intimate setting.
You can expect talks, workshops, seminars, and many other activities to connect with these amazing authors and speakers. You'll learn more about the world of literature while discovering new perspectives and ideas. It's an incredible concept that has really taken root in the community and has become one of the most anticipated festivals in Indonesia.
The Ubud Reader and Writer Festival also includes music performances, film screenings, art exhibitions, book signings, marketplaces, and a variety of other events. It's a great way to immerse yourself in the culture and explore Ubud's rich literary heritage.
So many internationals call Ubud home, and I mean, who can blame them? It's freaking stunning! So you are guaranteed to feel welcome and part of the community during this festival.
Where to Stay
Stay at the fabulous Jati Cottage for an unforgettable experience. This luxury resort is located in the heart of Ubud and features five-star amenities, stunning views of the surrounding countryside, and a tranquil atmosphere.
Is This the Best Daypack EVER???
Indonesian Film Festival
When: November
Where: Jakarta
Movie lovers rejoice! The annual Indonesian Independent Film Festival is a must-see event for anyone looking to experience some of the world's best films.
Jakarta Independent Film Festival is the perfect event for independent filmmakers to come together and share their stories from around the world! This festival showcases a variety of genres, styles, and films from different countries! The stories you will find here are imaginative, varied, and told with great talent, I promise you will not be disappointed with the selection.
You not only get to watch incredible movies, but you also get to meet the directors and actors behind them! There are Q&A sessions, panel discussions, awards ceremonies, after-parties, and much more. This is a great way to get an inside scoop into how films are made in Indonesia and around the world.
A number of films from around the world will be screened over the course of two nights, with a panel of international judges selecting the best in each category. Filmmakers will have the chance to win and screen their films at Gripa Studio, a state-of-the-art cultural space in Jakarta.
Whether you prefer dramas, comedies, or action-packed films, you will find something to your taste here. Discover upcoming directors and get lost in their stories that represent diverse cultures.
Where to Stay
Stay at the Lamandau House for a homey experience. This apartment is conveniently located in the heart of South Jakarta and offers stunning views of the city skyline and access to the surrounding area.
Final Thoughts
Indonesia is a country that has continued to keep its traditional festivals alive and at the same time, embrace modernity. From the vibrant Harvest Festival in Bali to the world-renowned Ubud Writers and Readers Festival, Indonesia is a place that celebrates culture, community, and the richness of life.
I know it is never easy to choose where to go or what to do but out of all the thrilling festivals Indonesia has to offer, Nyepi is one of the most special events I have ever seen, and if you can only experience Indonesian culture through one event, trust me, you don't want to miss it!
No noise, no traffic, complete darkness – it is a true testament to the power of tradition and culture.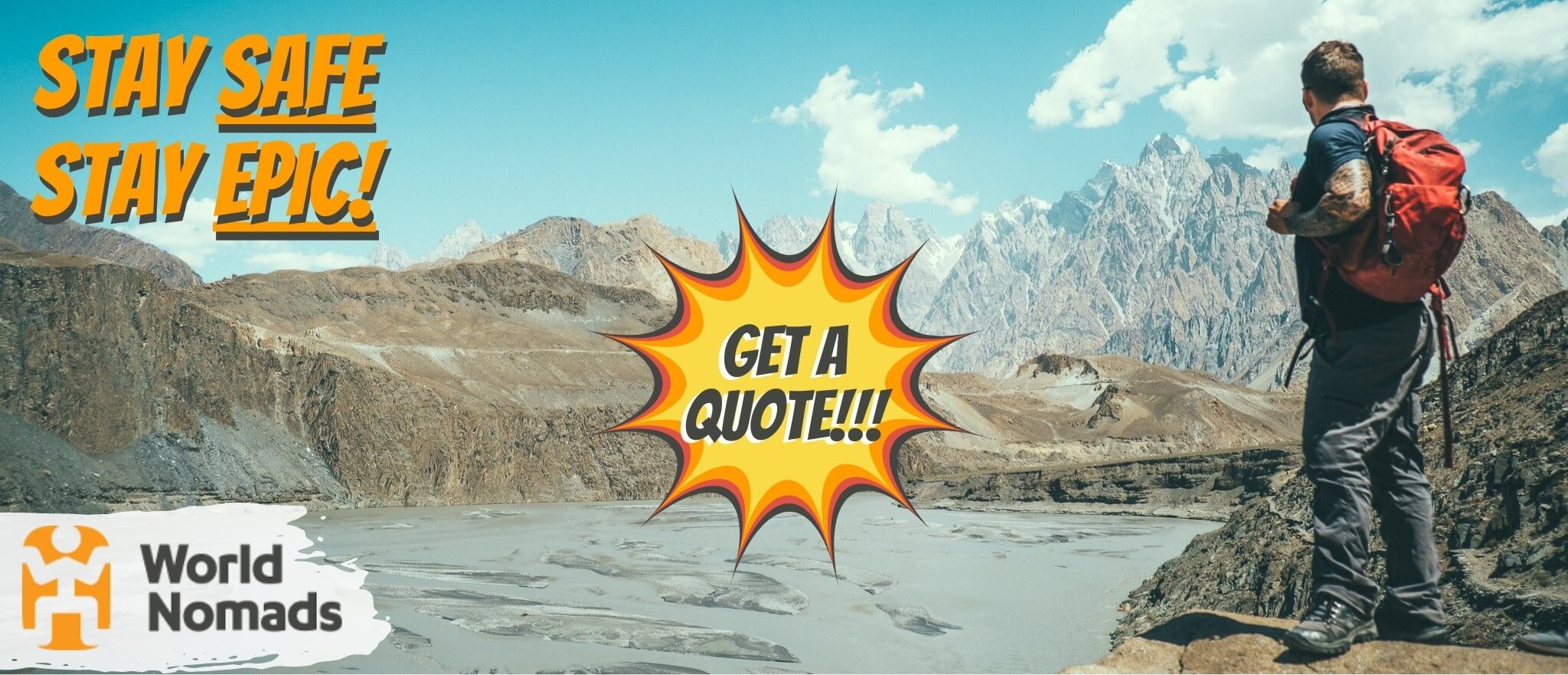 World Nomads' mission is to support and encourage travellers to explore their boundaries. They offer simple & flexible travel insurance, and safety advice to help you travel confidently.
They've been doing it since 2002 – protecting, connecting, and inspiring independent travellers just like you.
Get a quote below or read our in-depth review!
World Nomads provides travel insurance for travelers in over 100 countries. As an affiliate, we receive a fee when you get a quote from World Nomads using this link. We do not represent World Nomads. This is information only and not a recommendation to buy travel insurance.
---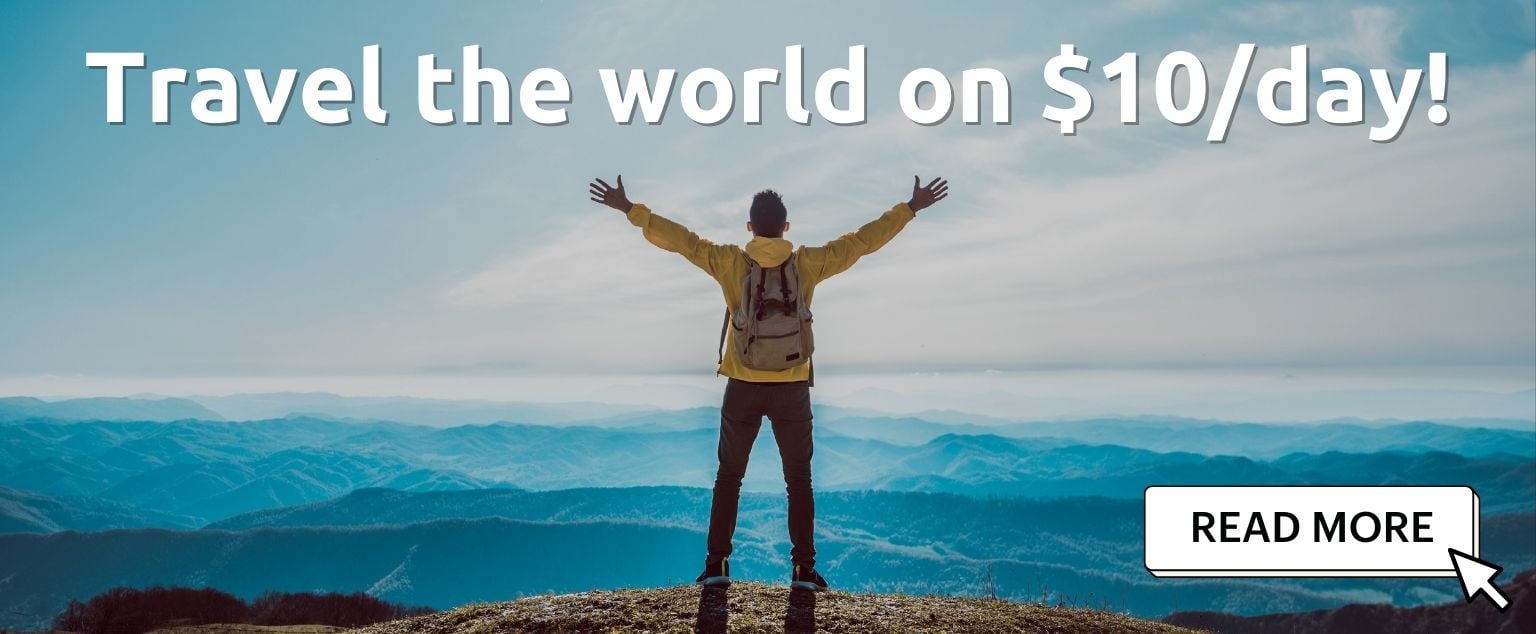 And for transparency's sake, please know that some of the links in our content are affiliate links. That means that if you book your accommodation, buy your gear, or sort your insurance through our link, we earn a small commission (at no extra cost to you). That said, we only link to the gear we trust and never recommend services we don't believe are up to scratch. Again, thank you!